Climbing the Pfeifferhorn: A Guide to Bagging Salt Lake City's Third Tallest Peak
I've never been much of a peak bagger. Something about it always seemed intimidating. Maybe I felt like I wasn't in good enough…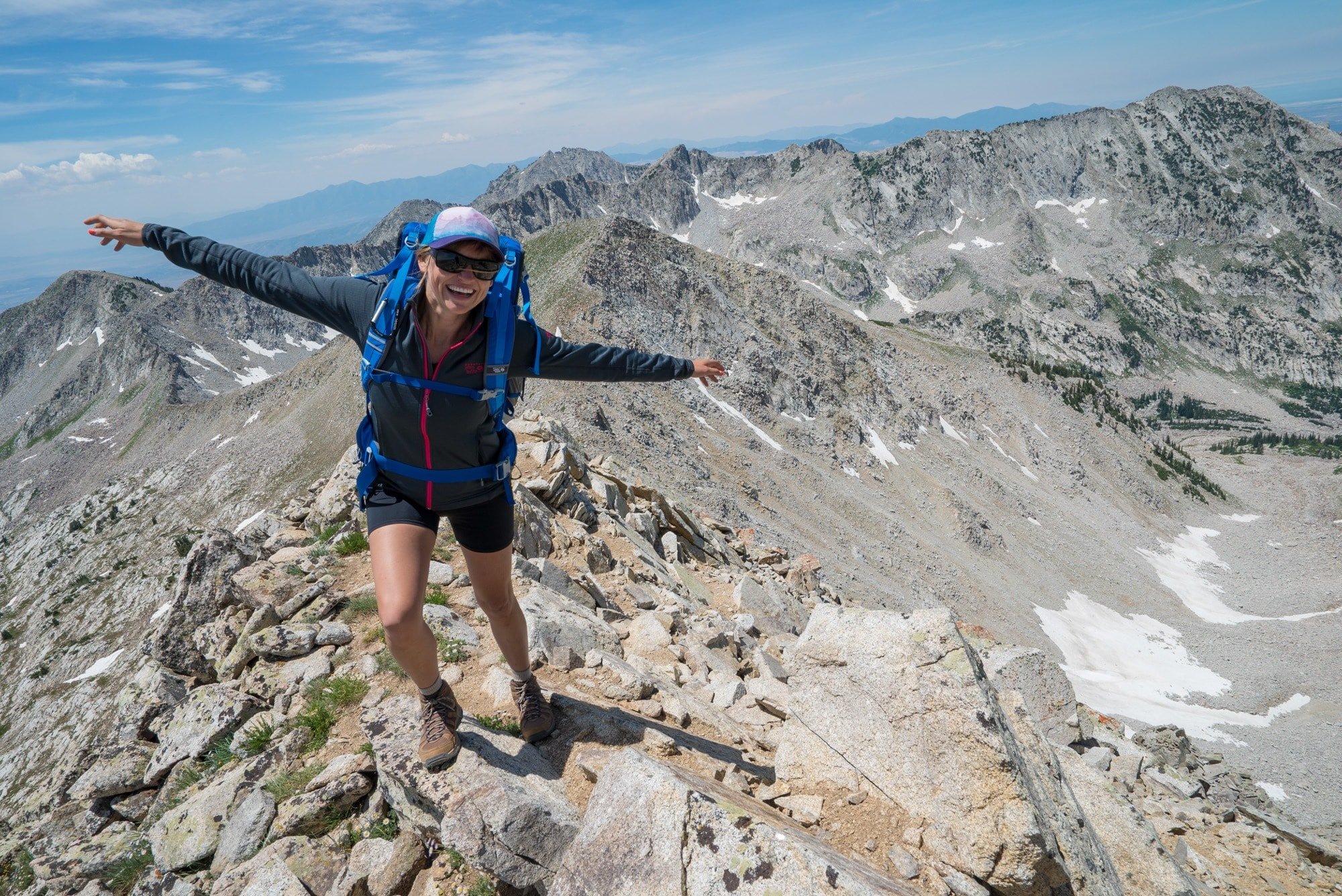 I've never been much of a peak bagger. Something about it always seemed intimidating. Maybe I felt like I wasn't in good enough shape. Or maybe the idea of it just sounded dangerous. Either way, I let those sentiments get in my way.
But now that I'm living in Salt Lake City and surrounded by big mountains, I thought it was about time to tackle some of these fears head on.
In June, a friend of mine suggested that we climb the Pfeifferhorn, which is the third tallest peak in Utah's Wasatch Range at 11,326 feet. Getting to the summit requires some scrambling and a steep final push, but no technical equipment is needed and it's one of the more popular peaks in the Salt Lake region. You also pass by Red Pine Lake, a gorgeous alpine lake basin in Little Cottonwood Canyon. It sounded like a good and reasonable challenge for my first Utah summit, so I said let's go for it.
Now fast forward to that moment when I reached the summit….what an incredible feeling! Standing on my first Utah peak got me so excited for my new outdoor playground. Between the high altitude, the steep ascent, and small amount of scrambling, the Pfeifferhorn provided a reasonable amount of mental and physical challenge with big rewards.
Whether you are in Salt Lake for vacation or you are a local who wants to start bagging some peaks, the Pfeifferhorn is quickly accessible with an amazing payoff, and if I can do it, you can too! Here in this post, I share all of the information you need to make it to the top.
[separator style_type="double|dotted" top_margin="20″ bottom_margin="40″ icon="fa-tree" icon_circle_color="#74c3ae"]
Pfeifferhorn Trail Stats
Miles: 9 miles round trip from the White Pine trailhead
Total Hiking Time: 8-10 hours
Starting Elevation: 7,650 feet
Summit Elevation: 11,326 feet
Total Elevation Gain: 3,800 feet
Rating: Difficult
Best Hiking Season: Late June (after the snow melts) through September
Dogs: Not allowed
Permits/Fees: None required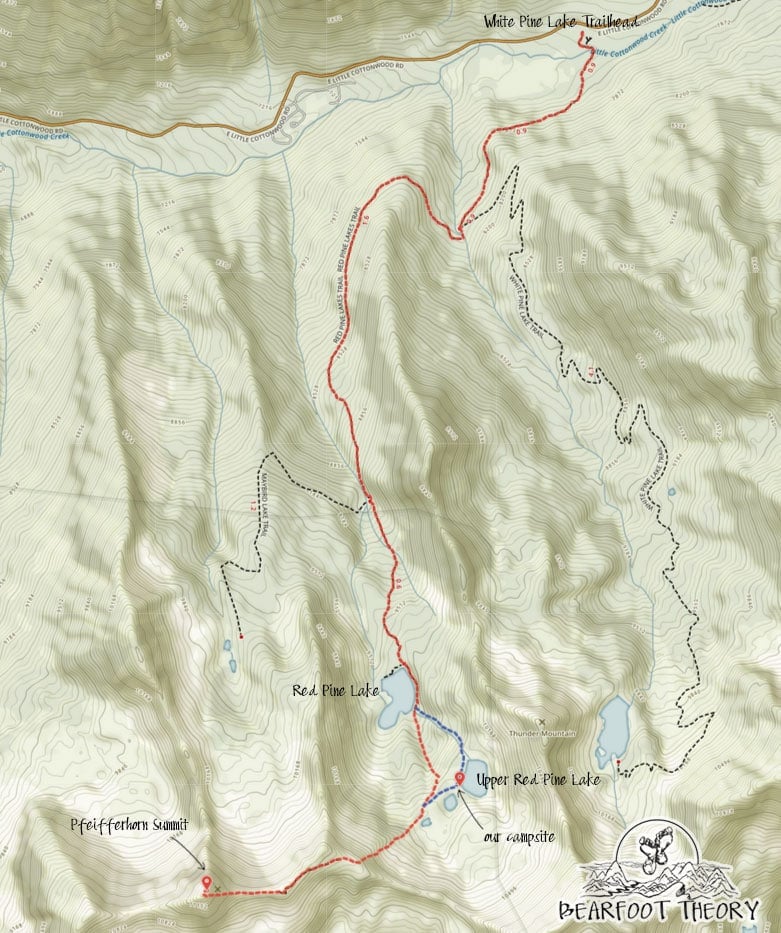 [separator style_type="double|dotted" top_margin="20″ bottom_margin="40″ icon="fa-tree" icon_circle_color="#74c3ae"]
Recommended Hiking Packing List
Below are a few of my favorite pieces of day hiking gear and recommendations:
Climbing the Pfeifferhorn
White Pine Trailhead to Red Pine Lake
The hike to Red Pine Lake and the Pfeifferhorn begins at the White Pine Lake Trailhead and starts by moving gently up through a grove of aspen trees. About one mile in you reach a stream and a fork in the trail. The lower jeep trail goes up to White Pine Lake. Instead you want to follow the single track trail that heads up behind the trail sign. About 400 feet after taking this junction, you will reach a bridge that crosses the stream. Beyond this the trail is very easy to follow and continues rising up above the canyon and the Salt Lake Valley. Depending on the load you are carrying, it should take about 2-3 hours to get to Red Pine Lake.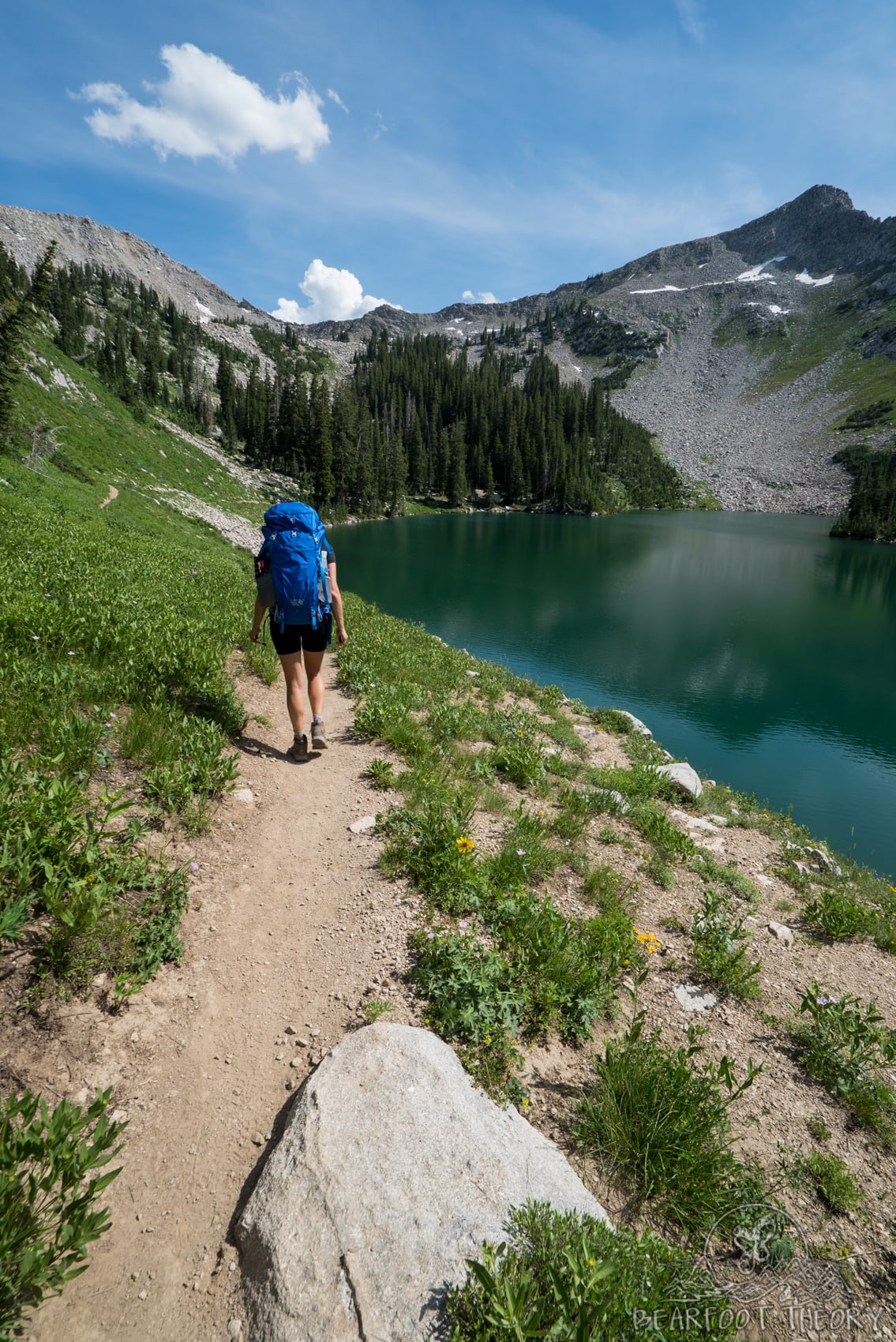 If you want to make an overnight trip out of it, there are some really nice spots to camp around Red Pine Lake and Upper Red Pine Lake. You can have a nice relaxing night under the stars and then summit in the morning when your legs are fresh. This is what we did, and I'd highly recommend it if you have the time. Just be aware that this is a popular trail and can get very busy on the weekends.
For more information about camping at Red Pine Lake, see my Red Pine Lake Backpacking Guide.
Red Pine Lake to the Pfeifferhorn Summit
If you are coming directly from Lower Red Pine Lake, the trail continues upwards from the southern edge of the lower basin (shown as the red dotted line in the map), and once you come to the small pond, the trail continues a steep ascent towards the ridgeline. Before beginning this section, make sure you have enough water. Beyond these small ponds, there is no water available on the trail.
Because of where we camped at Upper Red Pine Lake, we had a little bit of trouble finding the trail up to the Pfeifferhorn. Rather than wander about, we just started walking up the boulder field towards the top of the ridge where we eventually met up with the trail.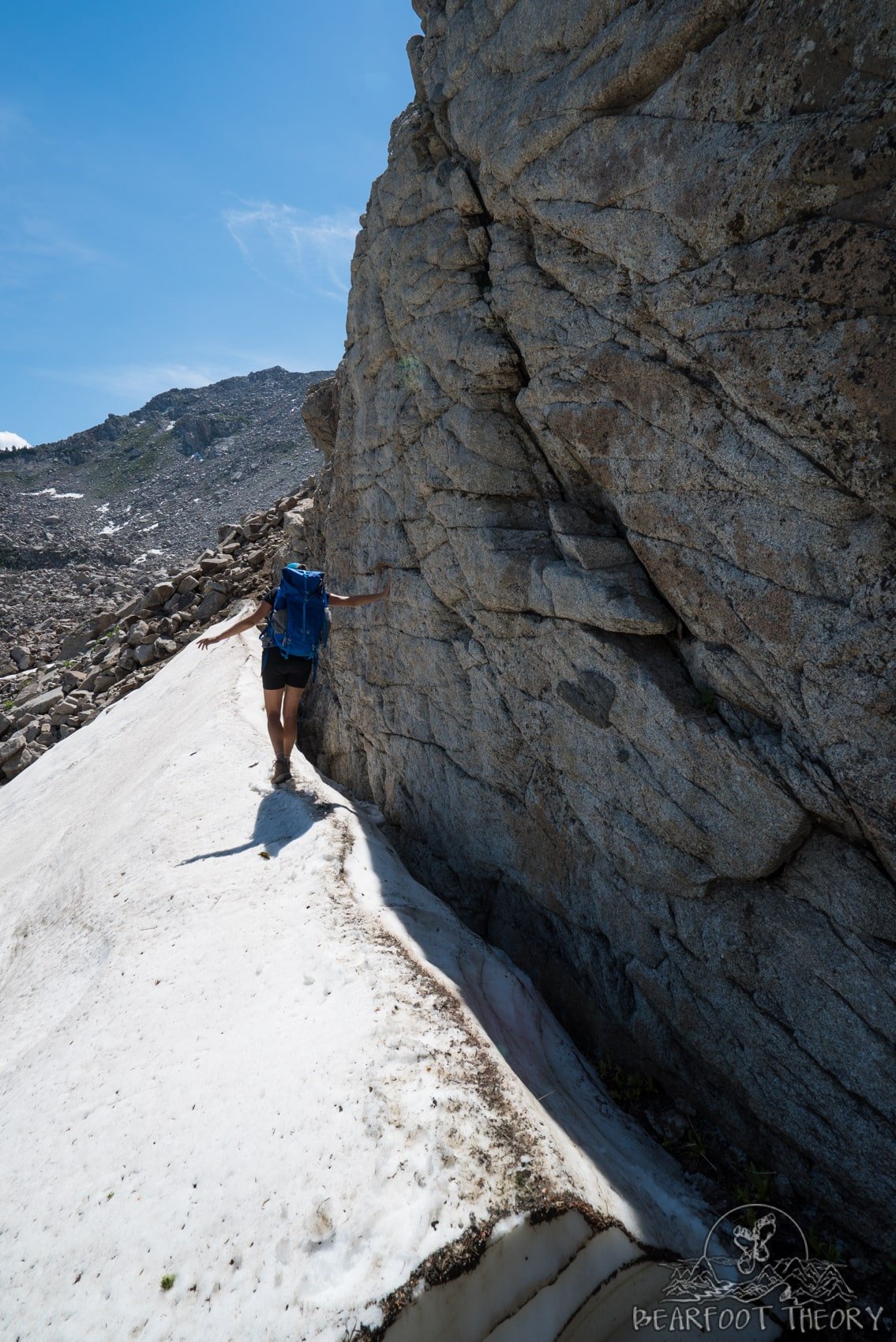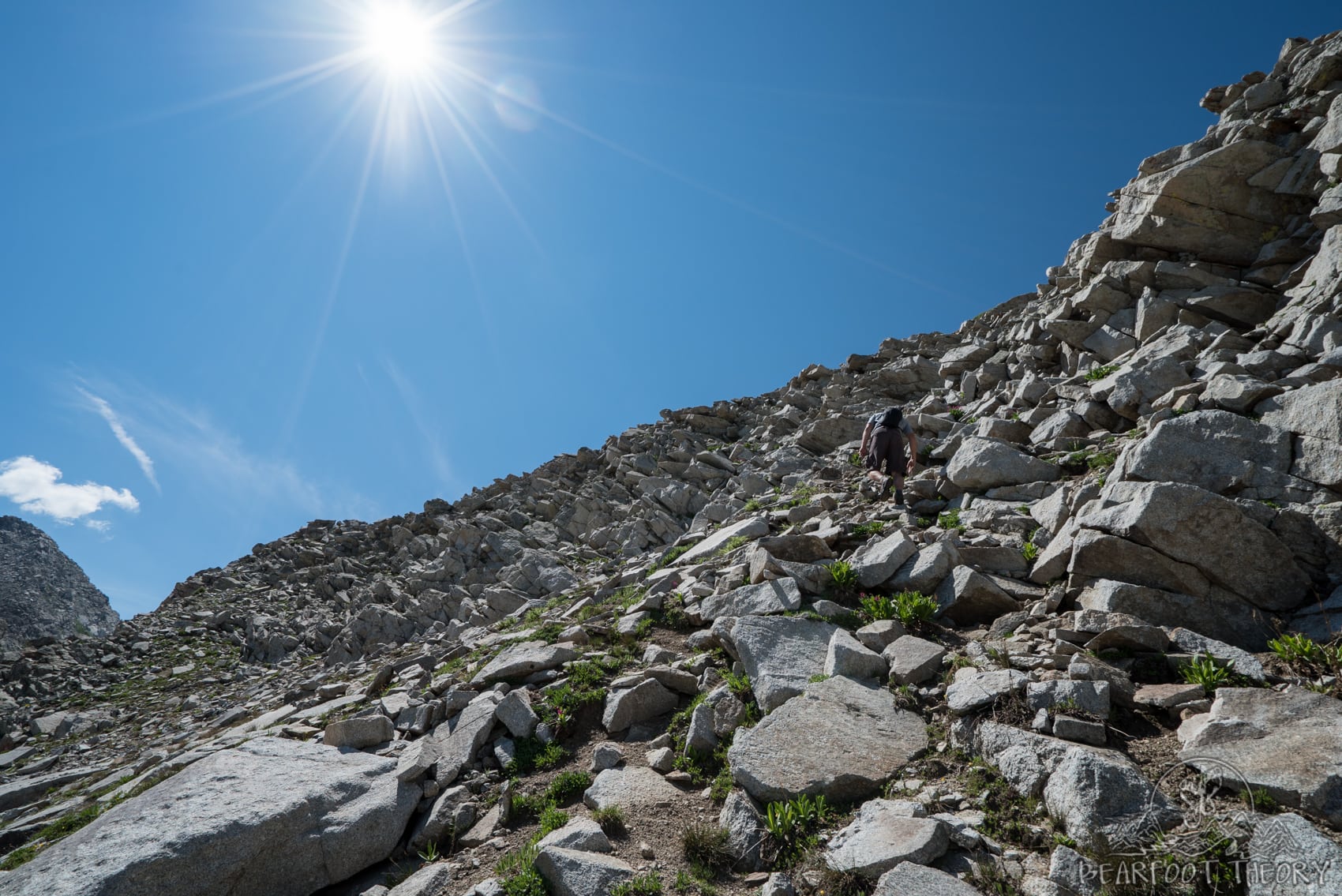 When we returned to our camp later in the day, we found the correct route which skirts the two small neighboring lakes on the north side (shown as the blue dotted line in the map).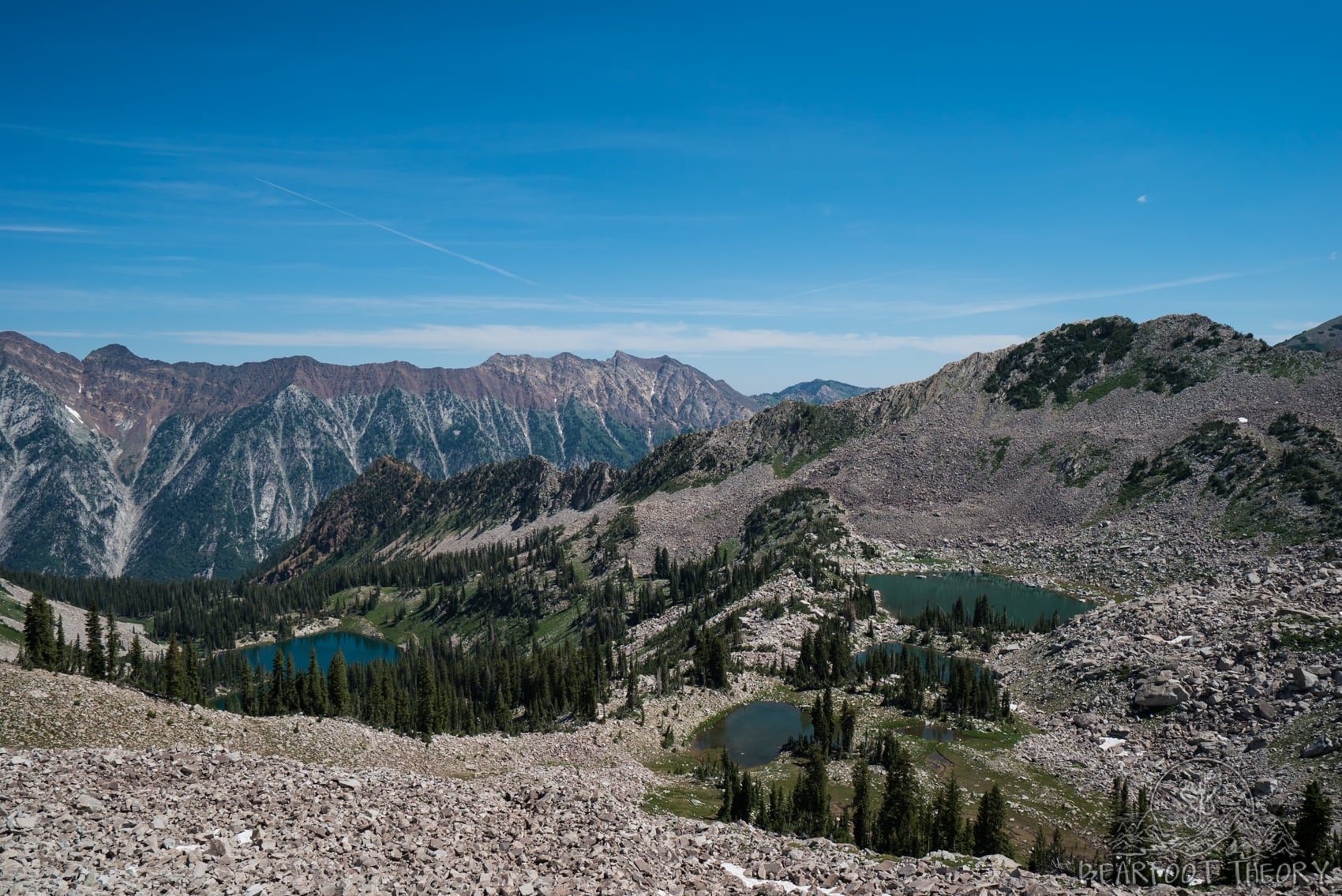 Once on the ridgeline, we made our way towards the base of the peak, scrambling over a short series of large granite boulders. This section is the most intimidating of the hike and definitely put my mental strength to the test due to the steep drop offs on both sides of the ridge. That said, I never felt like I was making any risky moves, and the granite has a ton of nooks and a lot of grip giving you plenty of places to hold on to. If you find yourself getting nervous, just slow down, take some deep breaths, and keep your mind calm. However, if at any point, you start to feel too overwhelmed, there is nothing wrong with turning around. It's much better to know your limits than to let your anxiety escalate to dangerous levels.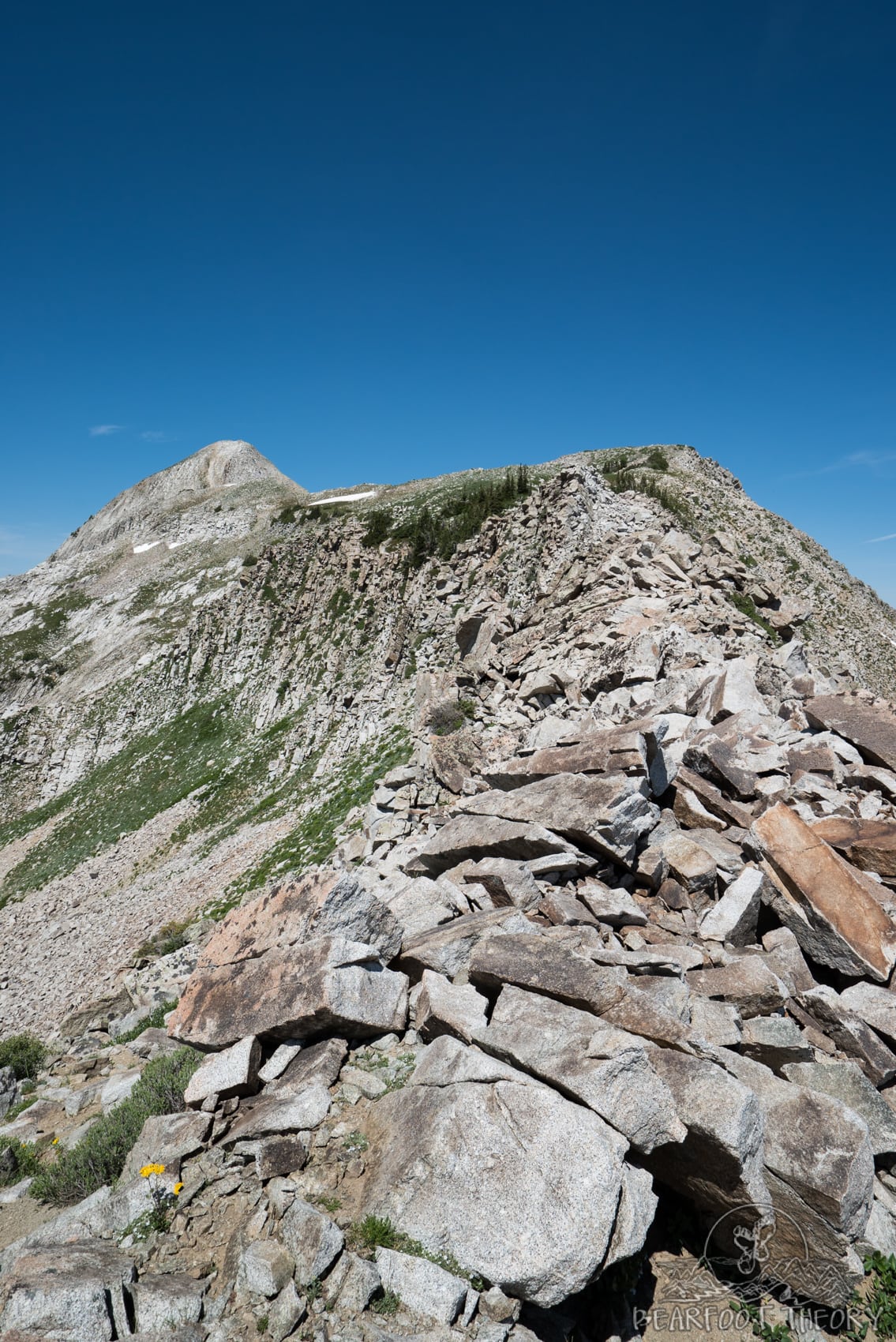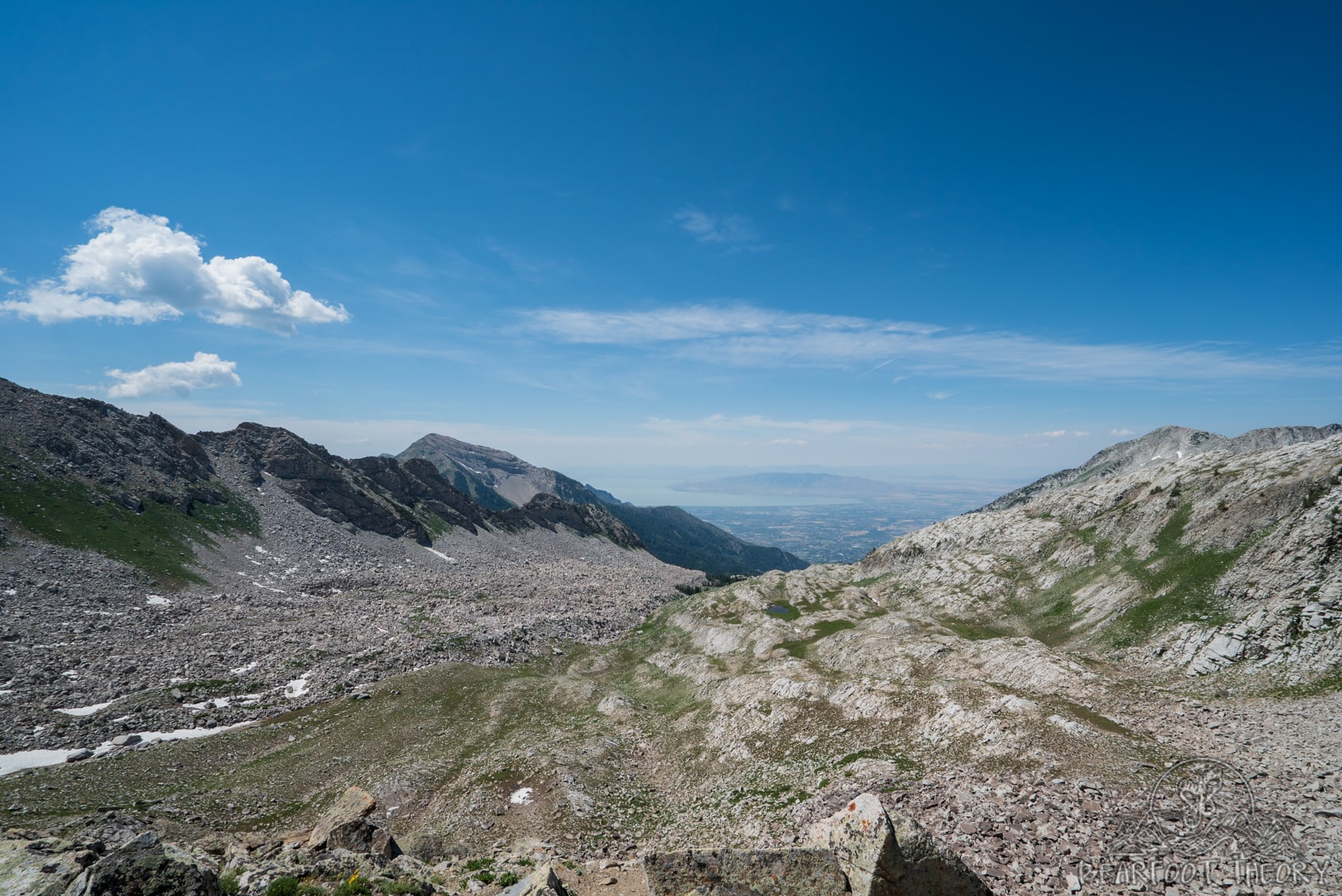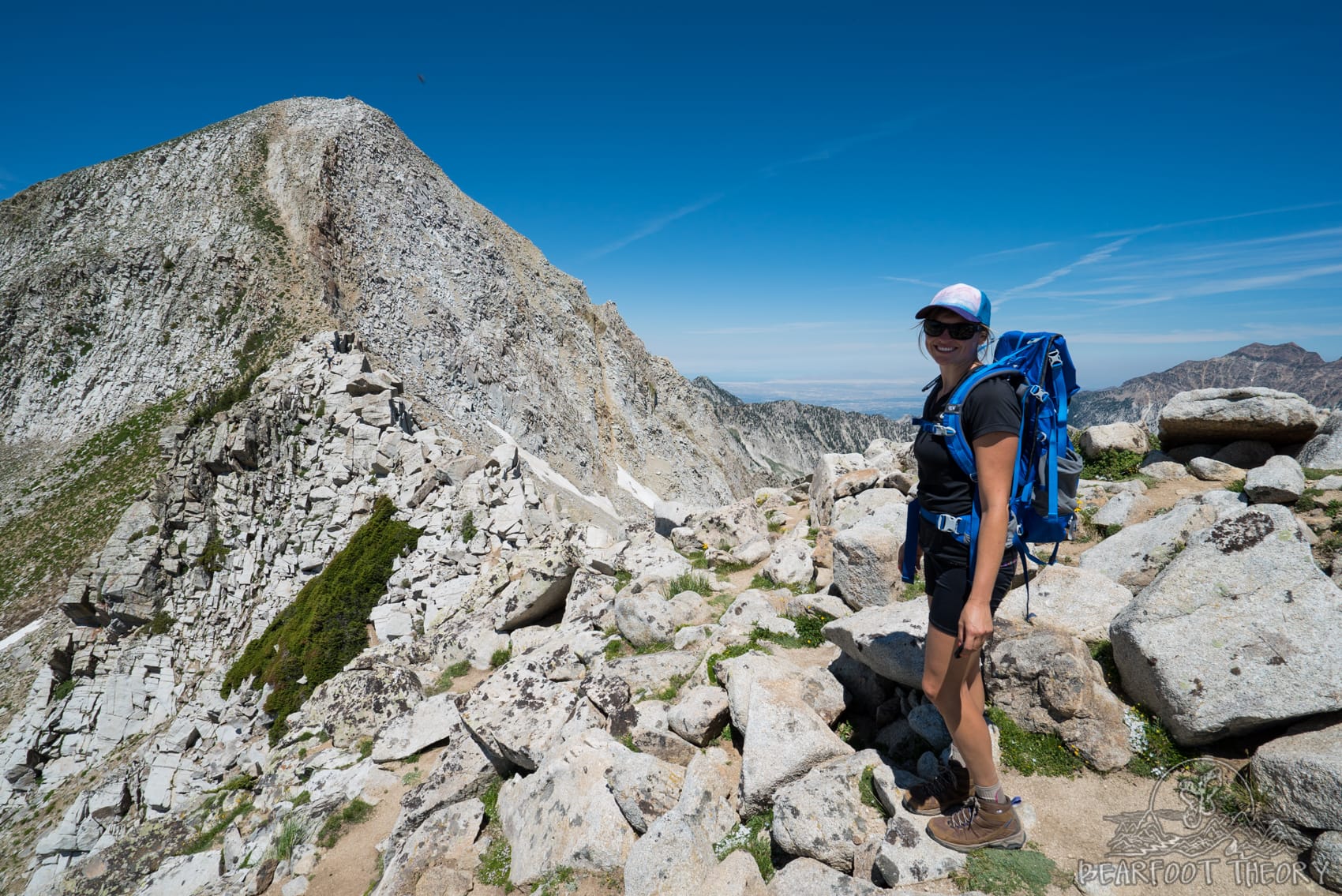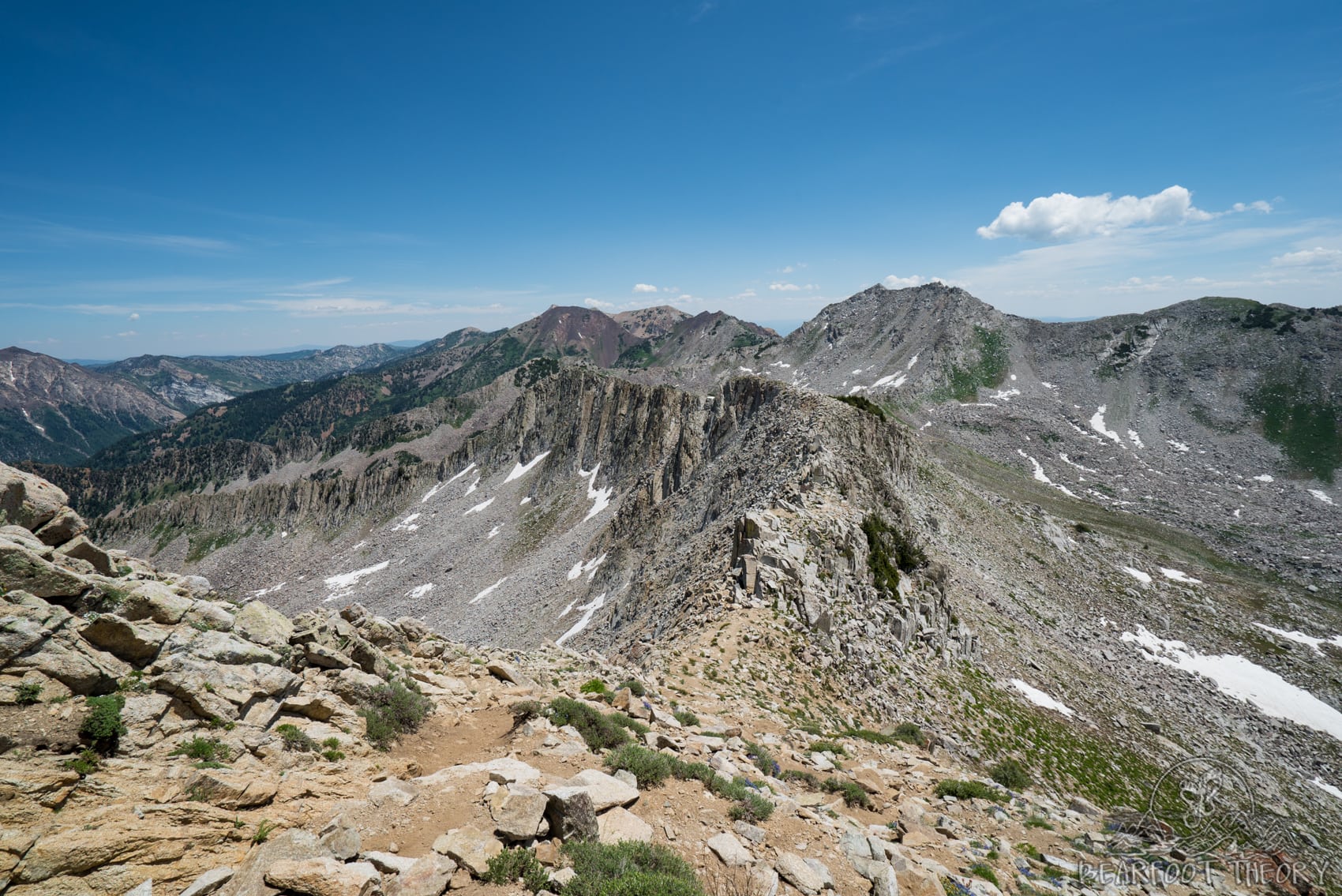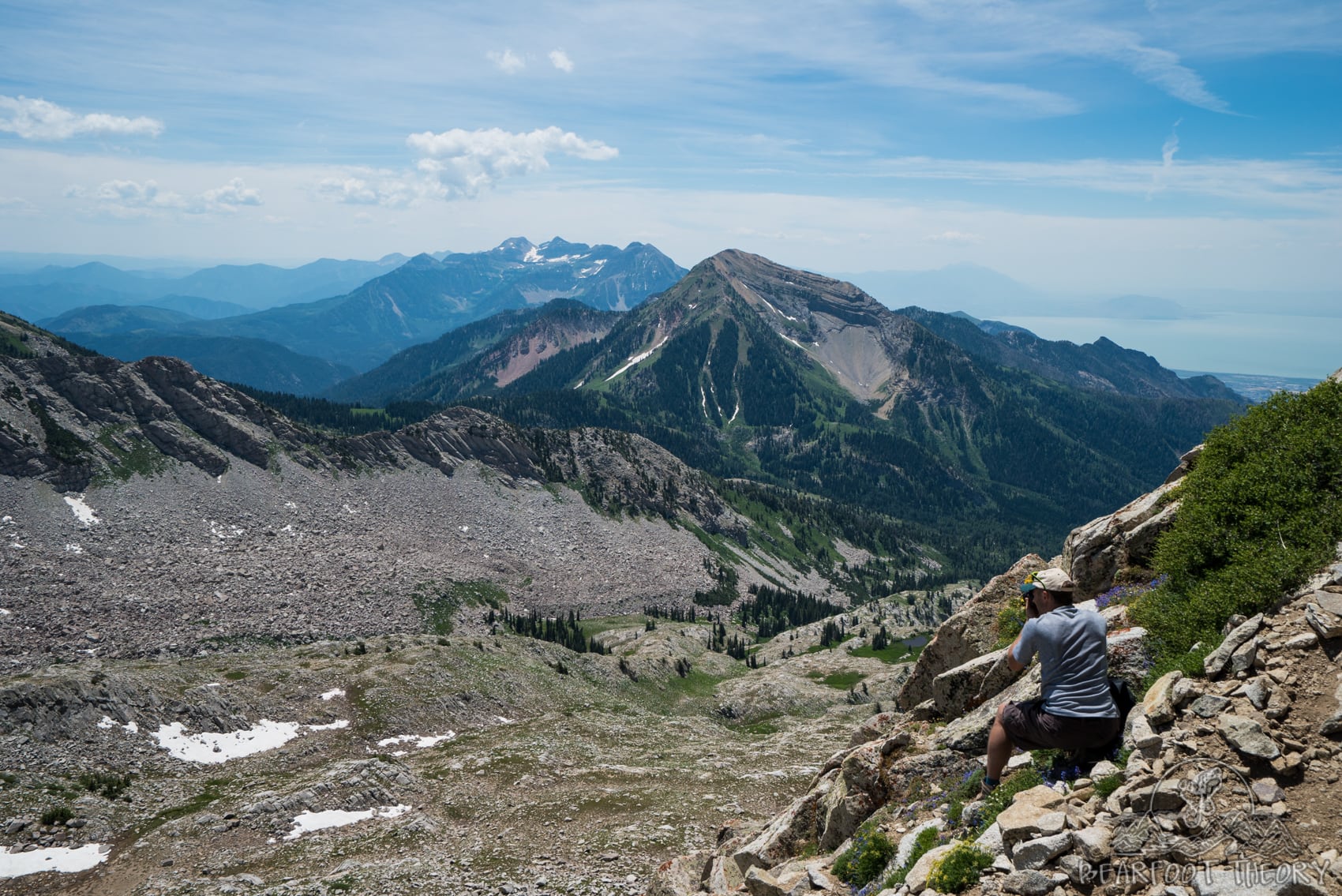 As we approached the base of Pfeifferhorn, I began to question how we were going to get to the top. From a distance, the faint trail up to the top looked almost vertical. But once you start the climb, you will see that the trail is way less daunting than it looks. On the way up, the views towards Mt. Timpanogos and the valley start to open up.



The climb was steep but short, and thirty minutes later, we were on the summit taking in that amazing panoramic perspective of the entire Wasatch Range.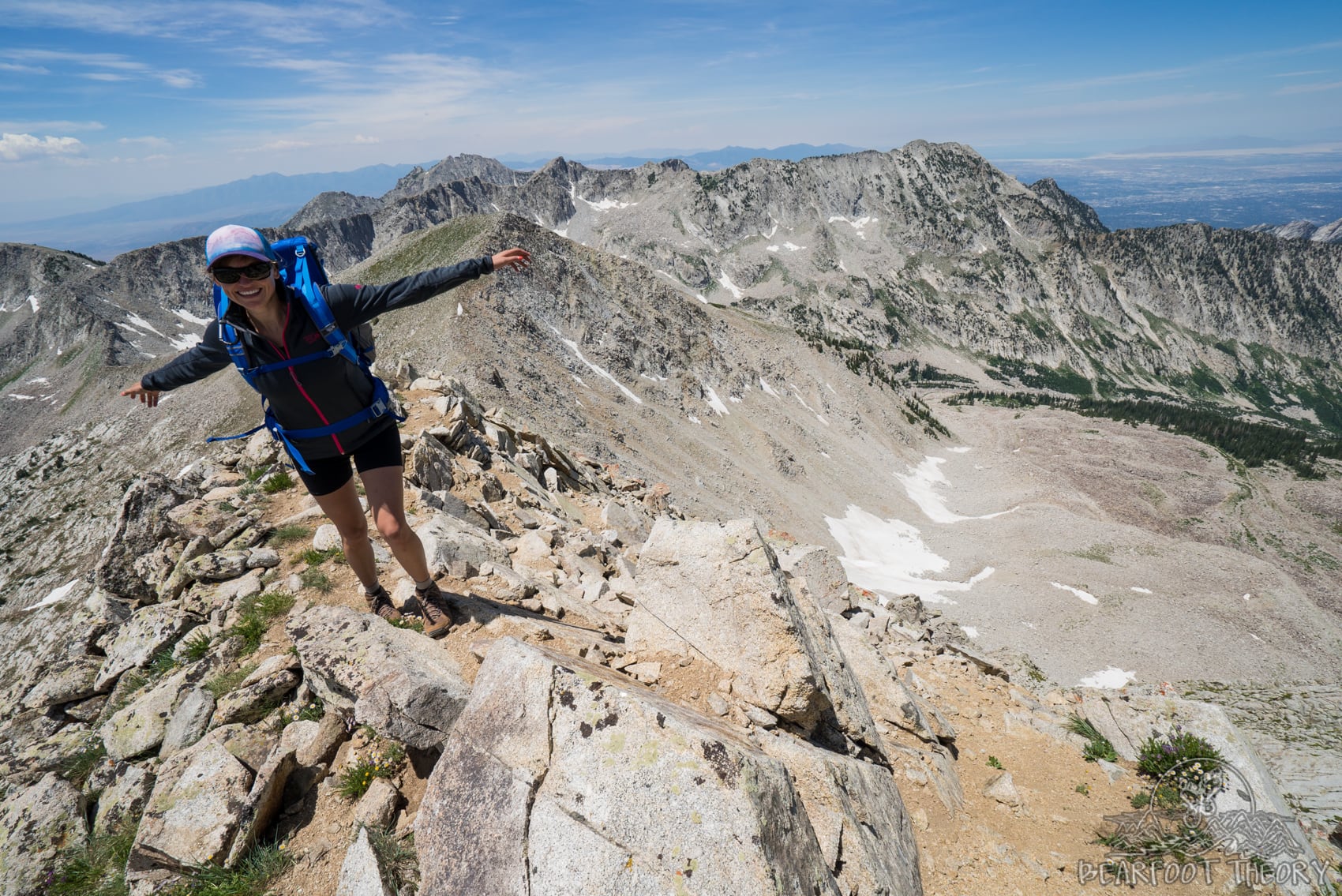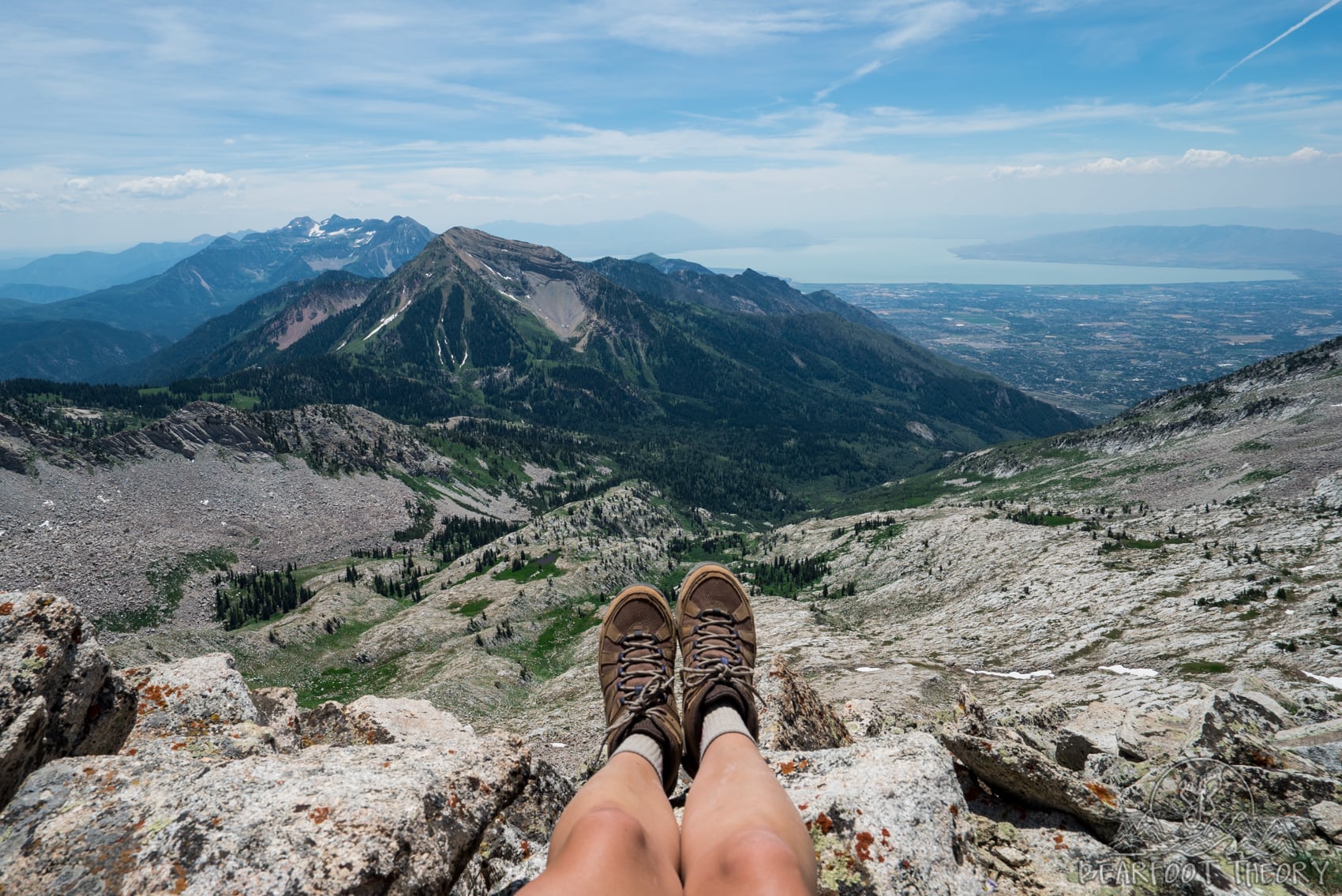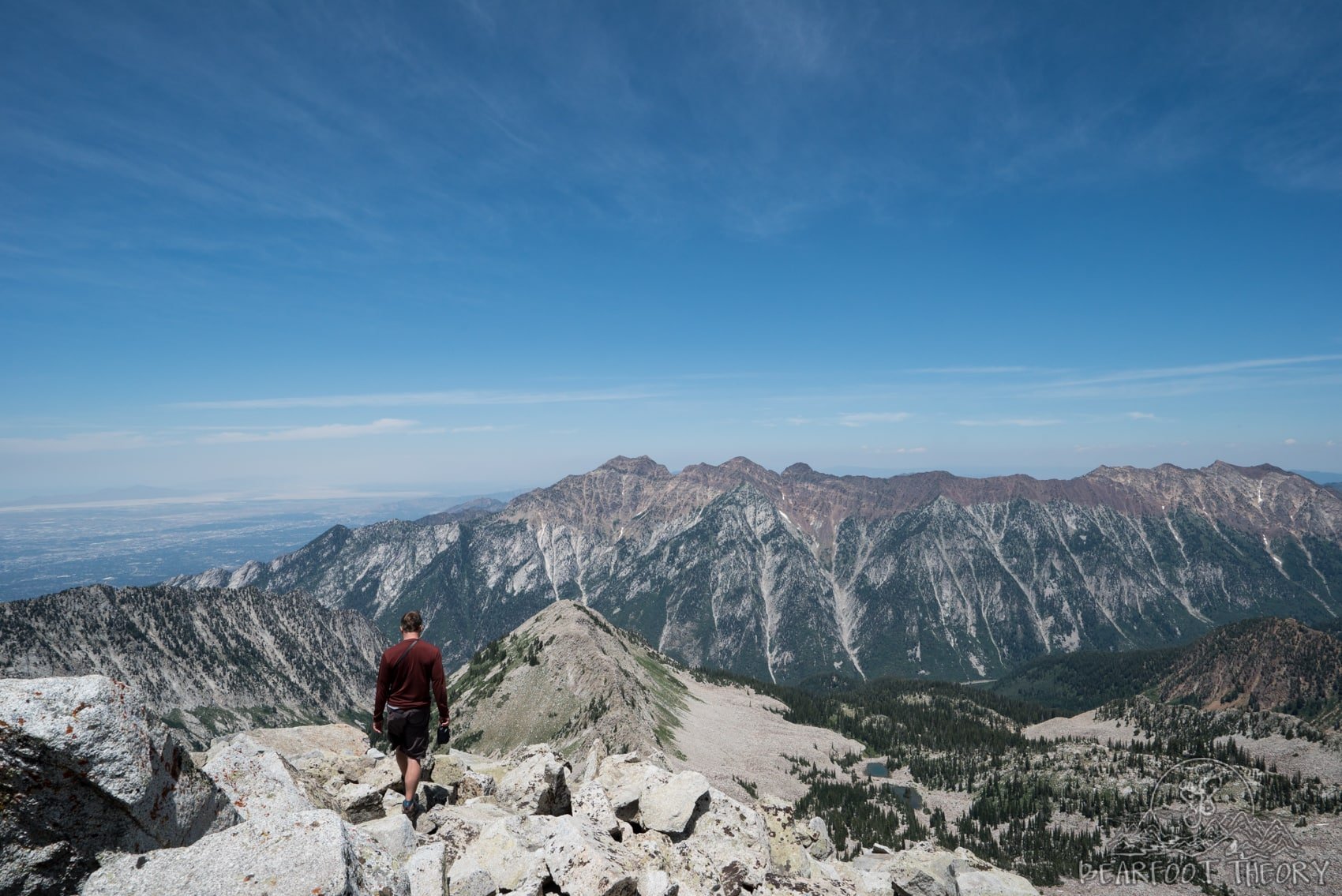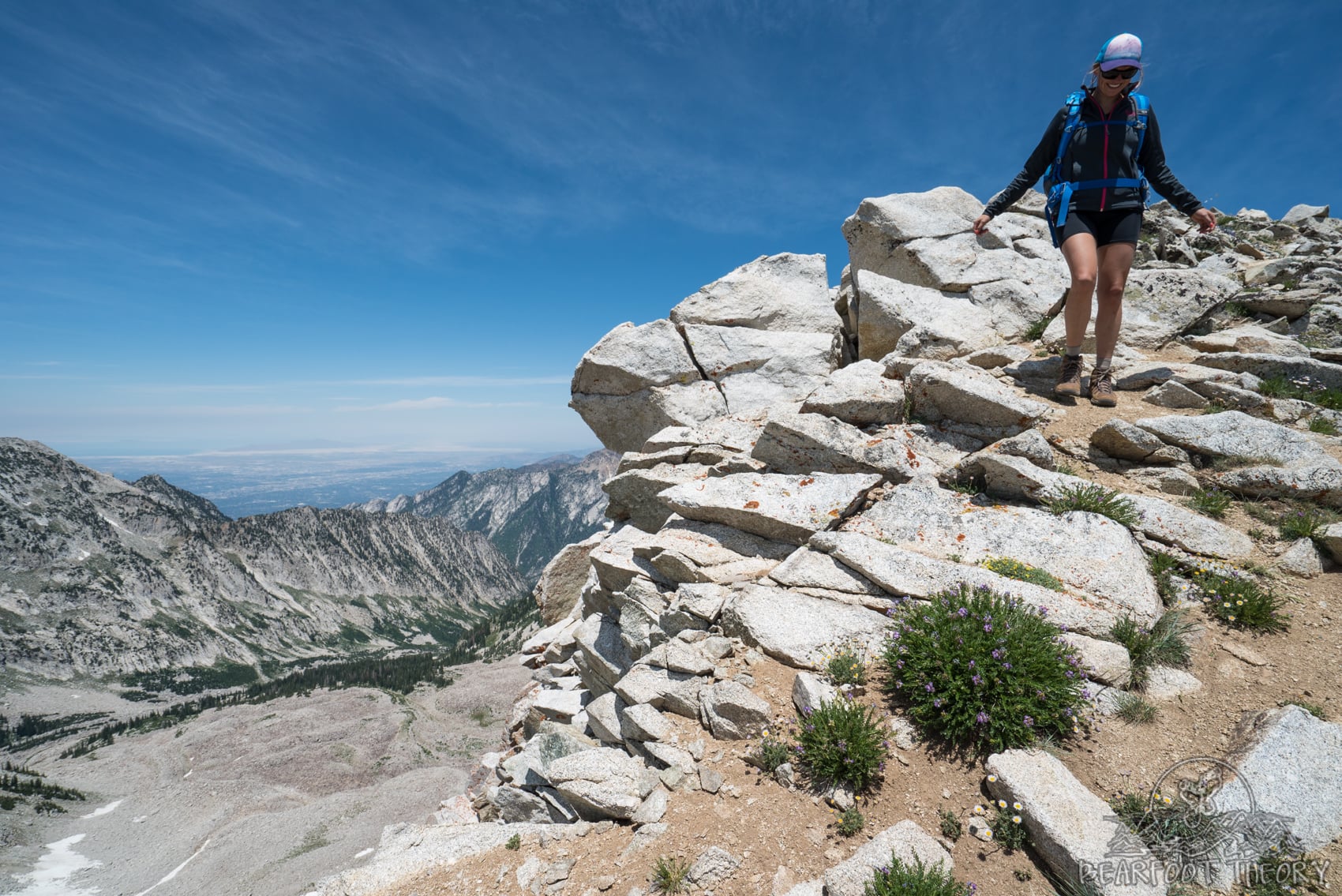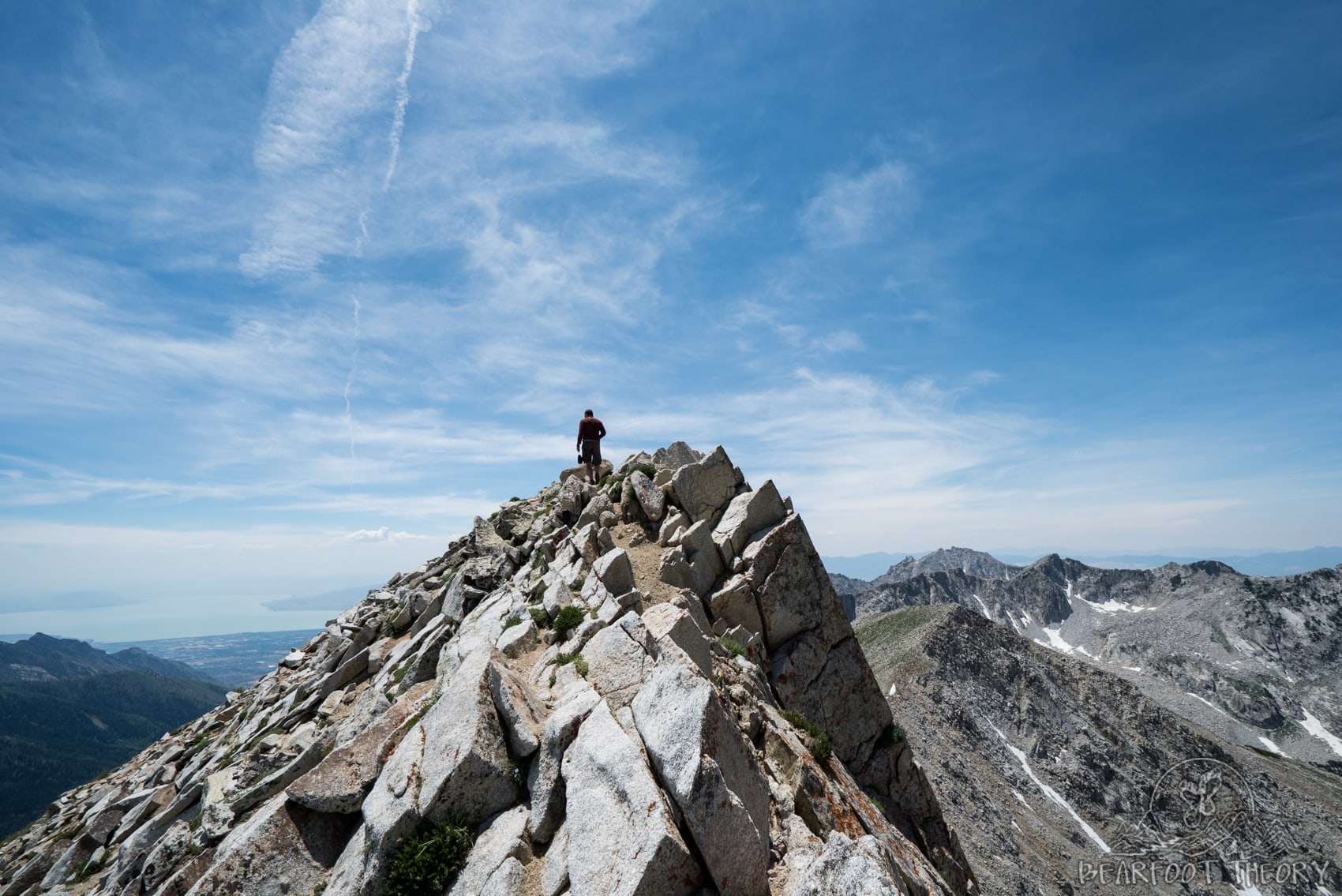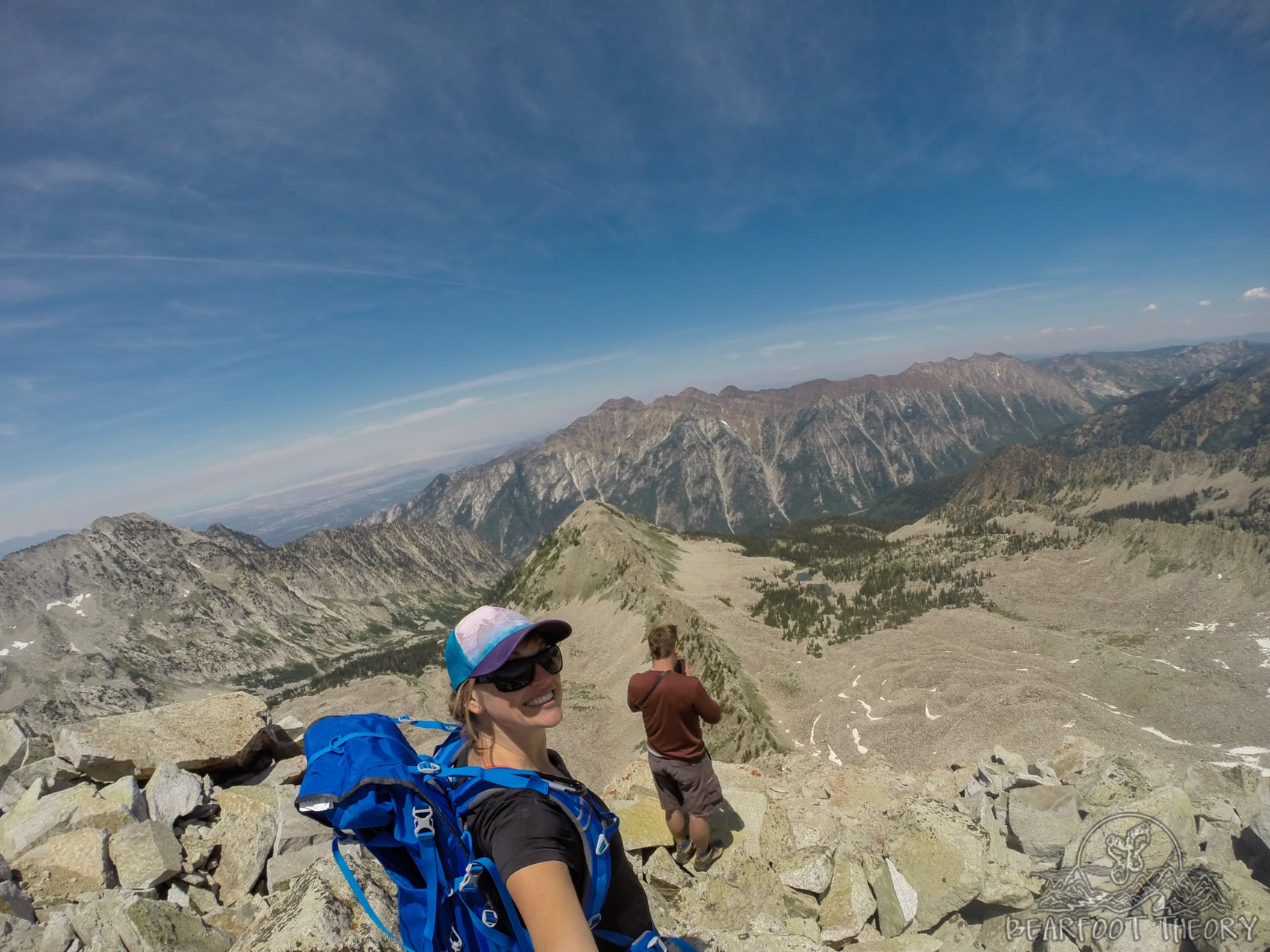 Press play on my Instagram video below to see a 15 second clip from the Pfeifferhorn summit.
In total, it took about 2 hours to get to the summit from Upper Red Pine Lake.
[separator style_type="double|dotted" top_margin="20″ bottom_margin="40″ icon="fa-tree" icon_circle_color="#74c3ae"]
How to Get There
From Salt Lake City, take I-80 and merge onto I-215 S. Continue on I-215 S for 5 miles and take exit 6 onto 6200 S. Go left at the light and take 6200 S following signs to Alta Ski Area. After 4 miles, this road curves left up Little Cottonwood Canyon becoming Little Cottonwood Canyon road. Continue driving up the canyon for 5.5 miles. Keep an eye out for signs on the right for the White Pine Lake Trailhead, and turn right into the large paved parking lot. If you get to Snowbird Ski Resort, you've gone to far.
WHAT PEAKS WOULD YOU LIKE TO CLIMB? LEAVE A COMMENT BELOW, TWEET ME, OR WRITE ME A POST ON FACEBOOK.