REI ANNIVERSARY SALE: 21 AMAZING OUTDOOR GEAR DEALS
Not every outdoor gear supplier is an ultimate one-stop shop the way that REI Co-Op is. From long-lasting camping gear to the most comfy and functional outdoor clothing, we always trust that REI has curated their stores with the best products out there. With the REI Co-Op Anniversary Sale taking place from May 17-27th, we joined forces with them and handpicked our favorite outdoor gear that we think you should snag while they are on sale. Pro-tip: REI members get 20% off one full-price item, plus an extra 20% off any outlet item (if you're not a Member already, here are 6 reasons why you should join the REI co-op).
Get geared up before summer is in full swing and score up to 30% off with these savings.

Here are our top picks for the REI Anniversary Sale.
Best Deals on Women's Apparel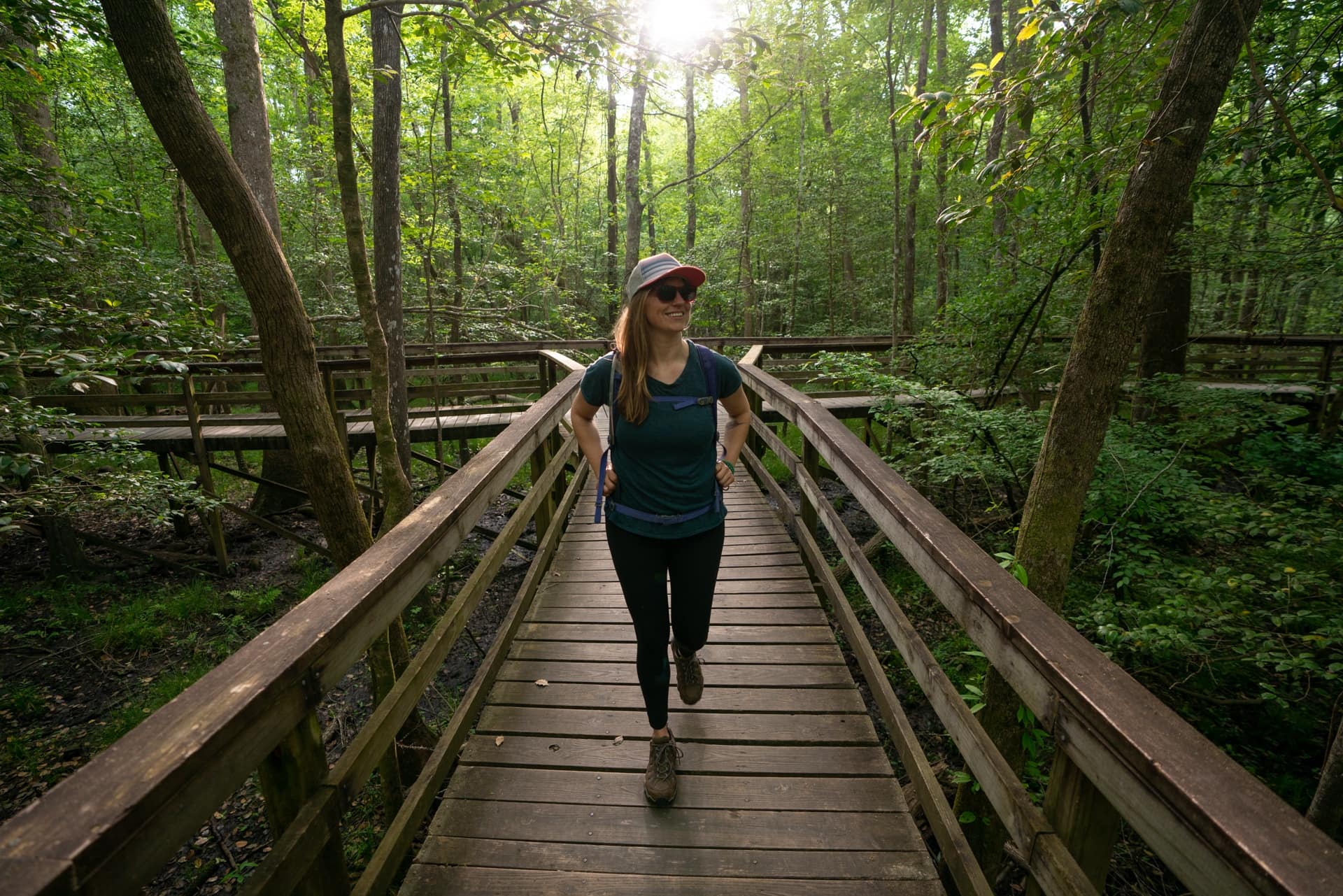 Oboz Sawtooth II Low Women's Hiking Shoes – 25% off
Breathable mesh uppers
Durable, grippy sole
I got into Oboz a few years ago, and they've become my all-time favorite hiking boots. I recently go their  Oboz Sawtooth II Low Hiking Shoes as a more low-profile, hiking shoe that I can also double as a tennis shoe in the van. They are super comfy, require no break in, and are just as durable as my Oboz Bridger B-Day Hiking Boots. The breathable mesh uppers also wick away moisture and dry quickly so your feet won't feel clammy or damp. Ultra-comfy on the inside and sturdy on the outside, they work well in cities and the trail. They also come in a waterproof version.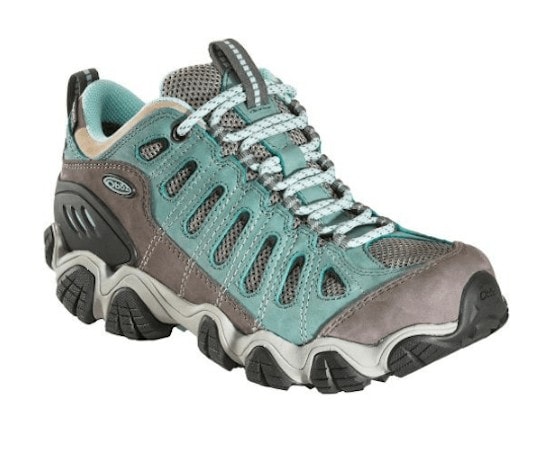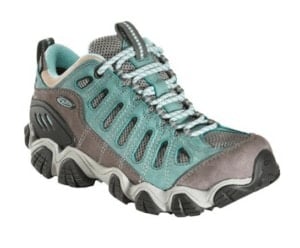 North Face Aphrodite Shorts – 25% off
FlashDry XD moisture-wicking fabric
2×2 wide Ribbed Waistband for comfort
Zip pockets to hold your phone, wallet and key
Trade in your spandex leggings for these comfy bottoms instead during the REI Anniversary Sale. The North Face's Aphrodite Shorts are a great option for hiking in warmer weather and are fitted yet loose enough so you feel comfortable and confident as you move. Plus, they've got zipper pockets. I first got these when I went to Hawaii and now I have two different colors of these shorts in my van.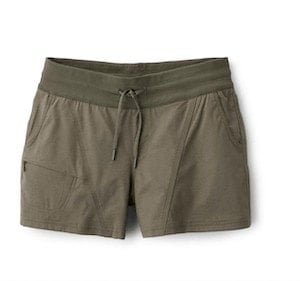 Arc'teryx Women's Gamma LT Pants – 25% off
Lightweight soft-shell pants
Stretchy material made for multi-sport use
Trim fit that's not too tight
Versatile pants that can be worn for more than one outdoor activity are a must-have piece of gear to snag during the REI Anniversary Sale.  The Arc'teryx Gamma LT Pants are durable yet lightweight high-performance bottoms that move with you and provide protection from the elements. Their snug fit makes them great for women of all shapes and sizes — they've got the reviews to prove it.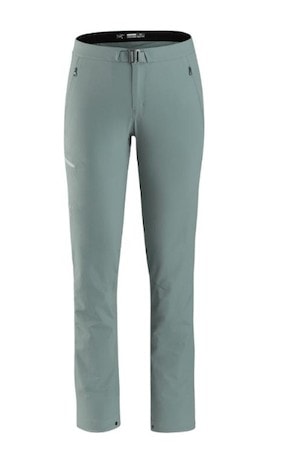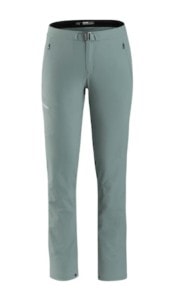 Patagonia Women's Houdini Jacket – 30% off
DWR (Durable Water Repellent) Finish
Lightweight and weather-resistant
Packs down into chest pocket
Another top pick from Kristen (as seen in Hawaii), is the Patagonia Houdini Jacket. It's lightweight, repels water, wind, and all the elements, which makes it an all-in-one outer layer. Since you never want to get caught outside without good rain gear, this one packs down into the chest pocket, so you can easily stash it in your smallest pack.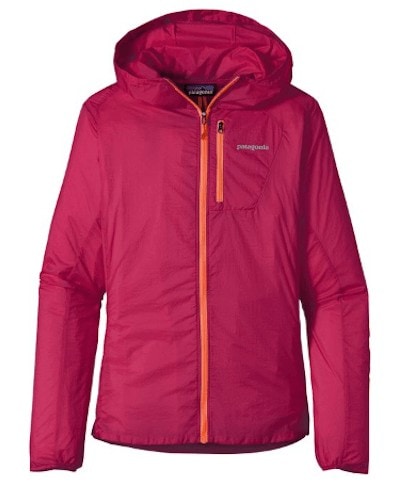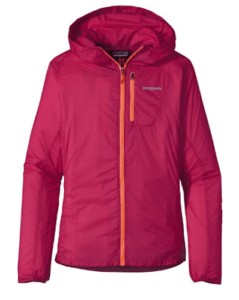 Patagonia Women's Capilene Graphic T-Shirt – 30% off
Capilene Cool Daily jersey stretch fabric
Polygiene odor control materials
Fair Trade and made of recycled materials
These are my new go-to t-shirts for outdoor activities. I have them in multiple colors in the van and swap them out every few days. They are  comfortable, stretchy, moisture wicking, and don't stink. The Patagonia Capilene Graphic T-Shirt has all that plus some other functional whistles and bells that really make it sing. Built in UPF 50+ gives you great sun protection and the minimal stitching makes it chafe-free.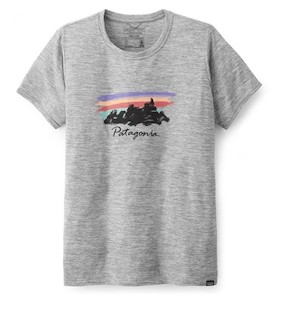 6 reasons why REI members have more fun
Best Deals on Men's Apparel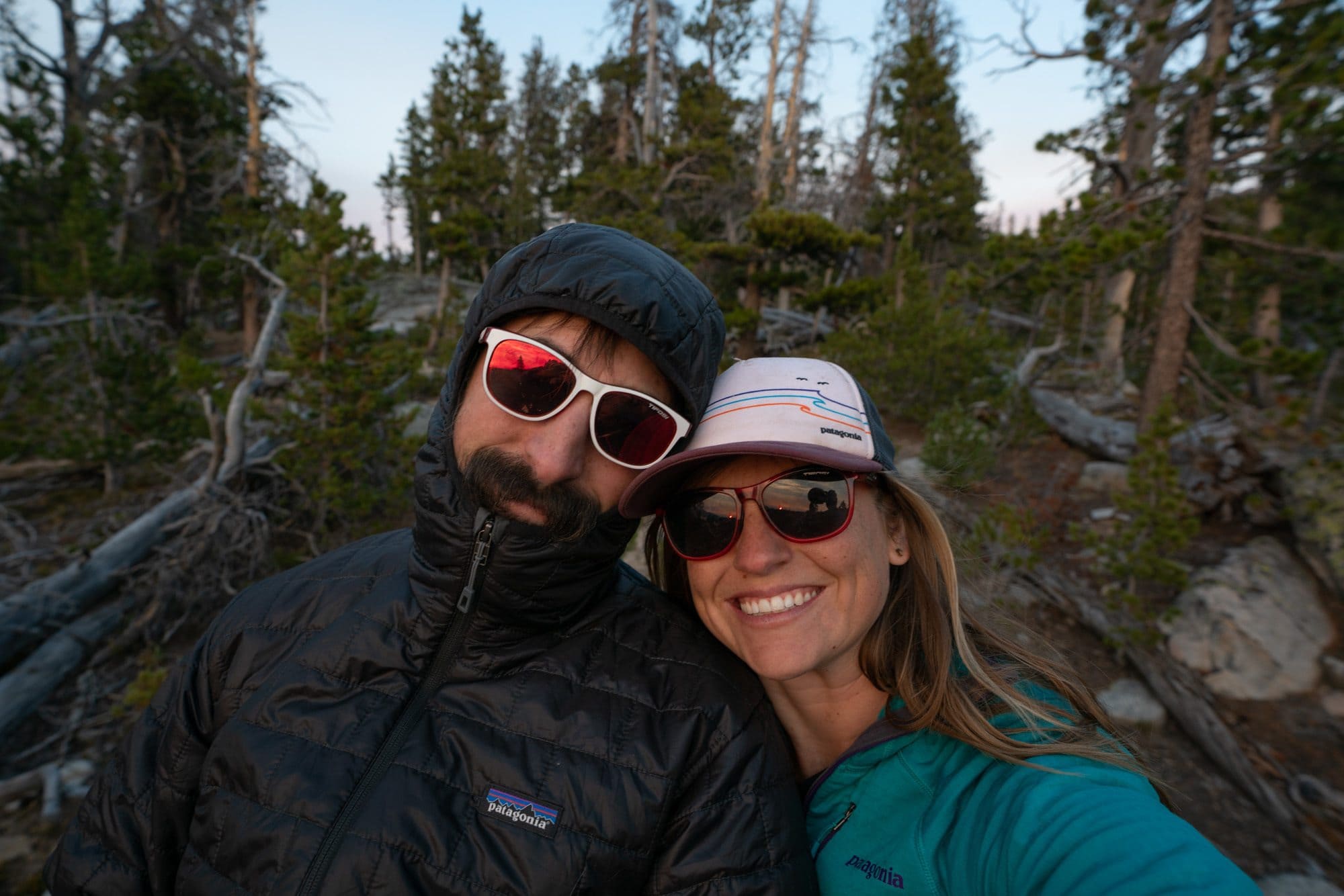 Patagonia Men's Nano Puff Jacket – 30% off
Lightweight PrimaLoft insulation
DWR (Durable Water Repellent) Coating
Wind-resistant
Snag one of Patagonia's best-selling jackets for 30% off at the REI Anniversary Sale. The Patagonia Nano Puff Jacket is lightweight enough to work well as a base layer in the colder months and warm enough to be your only layer year-round. It's easy to stuff into your pack without getting wrinkled or dirty, so you'll get a lot of mileage out of this one.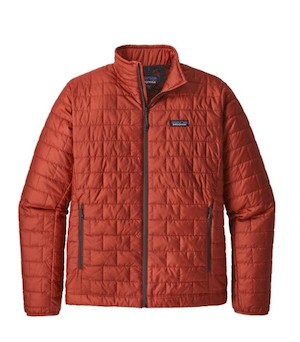 Arc'teryx Beta AR men's Jacket – 25% off
3-Layer Gore Tex Pro material
Breathable with good ventilation
Durable ripstop fabric
The Arc'teryx Beta AR Jacket (the men's version of Kristen's favorite Arc'teryx jacket) is a pricier item that's definitely worth buying when you can get it on sale. Waterproof yet still breathable, you won't feel clammy, cold, or wet in this jacket. It's also adjustable from top to bottom, so you can customize your fit.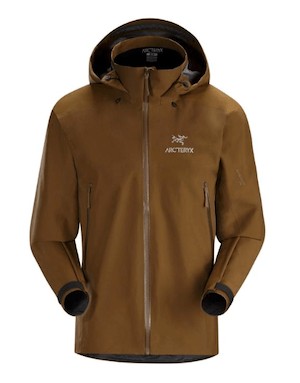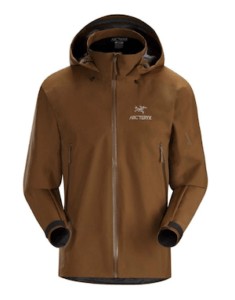 Prana Men's Mojo Shorts II – 25% Off
4-Way stretch material
UPF 50+
Recycled, lightweight fabric
The Prana Men's Mojo Shorts II are a versatile short that looks and works great whether you're outside or in. These quick-drying shorts are super lightweight and stretchy enough to work for a yoga class or a rocky scramble. Plus, Prana makes much of their clothing out of recycled materials, these included.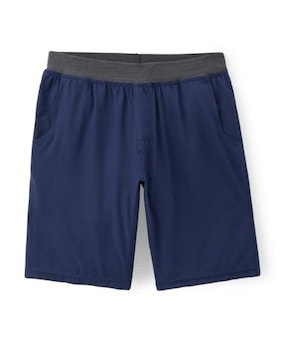 REI Co-op Men's Active Pursuits T-Shirt – 30% Off
Great for trail running, hiking, and backpacking
Chafe-free seams
Quick drying
A great shirt to use as your go-to for most outdoor activities. The REI Co-op Active Pursuits T-Shirt goes beyond the basics with its stretchy, moisture-wicking materials, but is still an easy-to-wear and comfy tee. A reflective patch in the back helps you stay safe after sundown.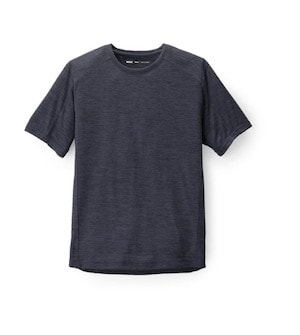 Best Deals on Backpacking Gear

Garmin InReach Mini 2-Way Communicator – $50 Off
Compact and lightweight (3.5 ounces)
Rechargeable lithium battery
2-Way messaging
I've been carrying a Garmin with me for years as both a navigation device and an emergency communication tool in case I ever need to call for help when I'm out of cell phone reach. The Garmin InReach Mini is the new, extra small version and is easily stored in your pack or your car, with the ability to send custom text messages or make emergency calls anywhere. I just got it and am loving that it can easily fit in my pocket when I'm hiking for immediate reach. You can also pair it with the EarthMate app on your iPhone to download topographic maps.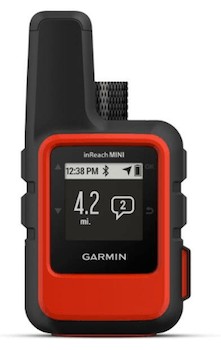 Deuter Aircontact Lite Backpacking Pack – 25% Off
Can handle heavy loads
Adjustable back and height length
Mesh lining
Organizational pockets
Deuter already makes some of the best packing packs for the price, and now during the REI Anniversary Sale you can snag my favorite backpack at 25% off. This pack served me soooo well on the John Muir Trail and on a 10-day backpacking trip in Alaska. The Deuter 60+ 10 Aircontact Lite has lots of adjustments to evenly distribute the weight and prevent pain in your shoulders and neck. The hipbelt is supportive without being too bulky, and it has just the right amount of pockets without being overkill. It comes in a men's version here.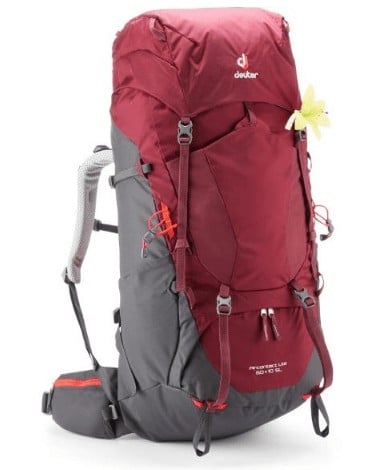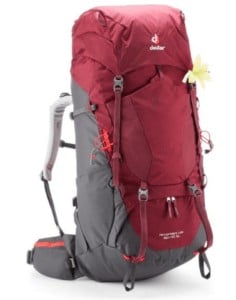 Black Diamond Distance FLZ Trekking Poles – 25% off
Fold down for easy packing
Adjustable
Lightweight
I've used my Black Diamond Distance FLZ Trekking Poles for so many great hikes. They are great for travel since they collapse easily into three parts. If you don't already own a pair of trekking poles, do your knees a favor and get yourself a pair at 25% off.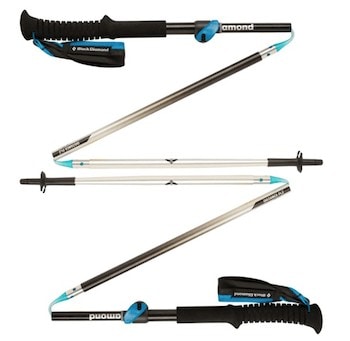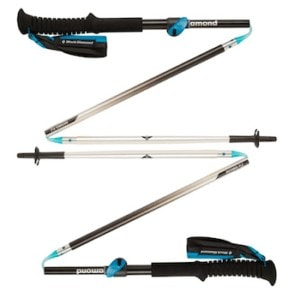 REI Co-Op Duck's Back Rain Covers – 50% Off
Drawcord with ability to cinch in 3 different spots to keep out rain
Bottom resists abrasion and drains out any moisture
Packs down into a mesh storage pouch
Be ready to duck and cover when the storm hits with REI's Duck's Back Rain Cover. This rain cover comes in a variety of sizes, fits snugly around your pack, and has drawcords so you can customize the fit to your pack with a cinch. It's durable and weather-resistant, plus it packs down small, so it barely takes up any room.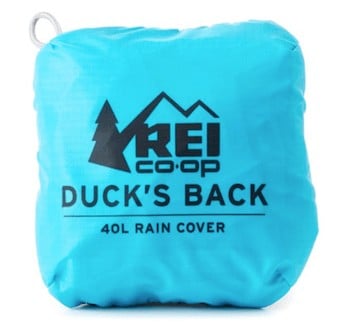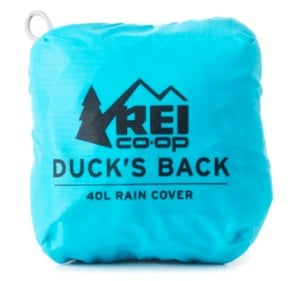 REI Co-Op Magma 30 Quilt – 35% Off
Temperature Rating: 30 Degrees Fahrenheit
Lightweight (1 pound, 3 ounces)
Waterproof
New to the quilt scene, REI has taken one of their best selling ultralight and ultra-warm sleeping bags and created a quilt version. Rated for 30 degrees and weighing just over a pound, the Magma Quilt packs down as small as a football (and that's without a compression sack). The bottom of the quilt slips over the bottom of your sleeping pad to seal in warmth and ties around the rest of your pad using the attached cords. I'm a recent quilt convert, and I find them to be roomier, way more comfy, and a great option for summer backpacking trips.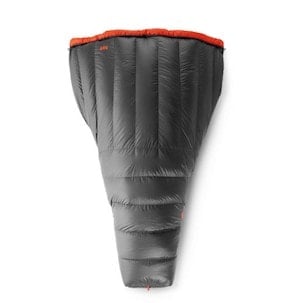 Best Deals on Car Camping Gear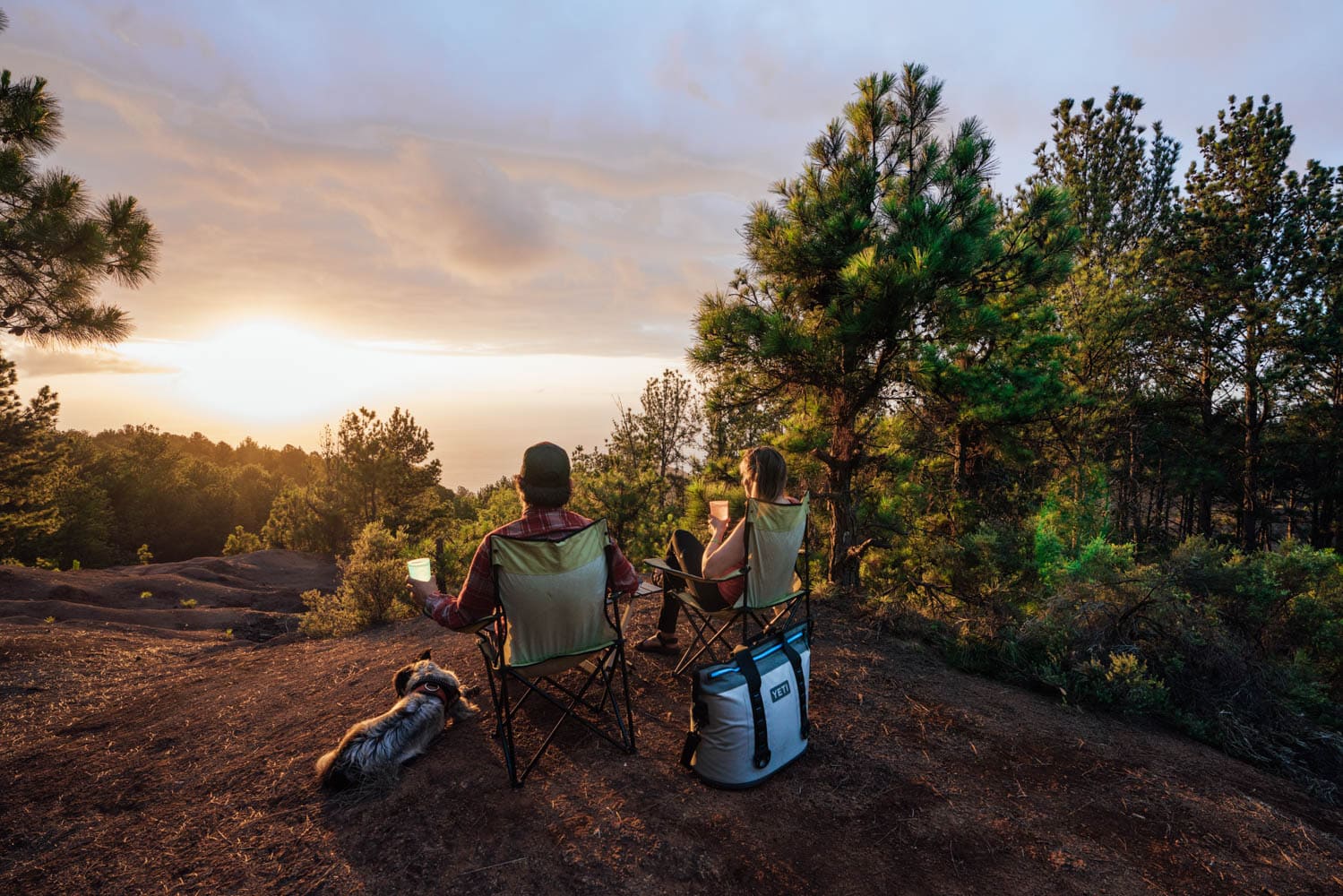 Yeti Hopper 18 Flip Soft Cooler – 25% Off
Superior performance for a soft cooler
Watertight and leakproof
Hitch points that allow you to strap cooler down to a kayak
If you've been eyeing a Yeti soft cooler, this is the time to buy when you can get 25% off. I have the Hopper Two 30 (pictured above), but I think the Yeti Hopper 18 Flip Lid cooler is a much better shape. In my opinion, it's much easier to pack the flip lid style with other gear in your car due to its rectangular shape. As far as soft coolers go, the Yeti hopper will keep ice for about 18 hours in the sun, which is longer than any other soft cooler I've come across.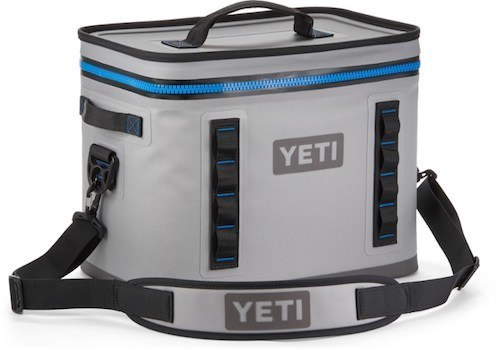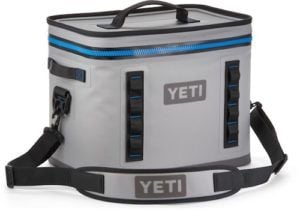 Eureka Ignite 2-Burner Camp Stove – 25% Off
Runs off propane fuel for 90 minutes
Portable
2-turn simmer
The Eureka Ignite 2-Burner Camp Stove is a sleek, portable, and stylish product for camp cooking. It's got a simple push button to turn it on or off, a 2-turn simmer, and a stainless steel tray for easy clean-up. It's a functional camp stove that works well and can feed a crowd if you need it to.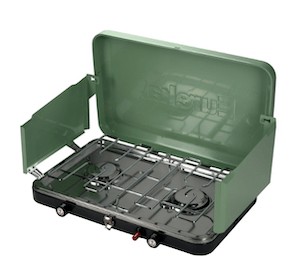 REI Multi-Lite Towels – 30% Off
Come in a variety of sizes
Dry quick
Multiple uses
These are a must for any trip whether you're car camping, backpacking, or traveling. For showering, drying your dishes, or cleaning your dog, these REI Brand muli-lite towels pack small, dry quick, and are easily washed.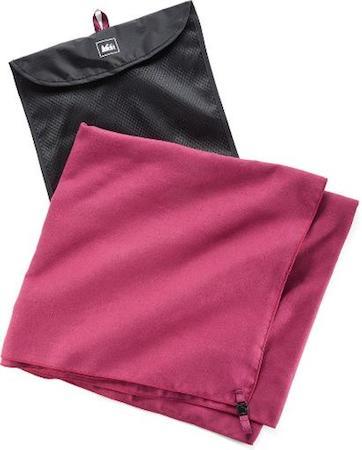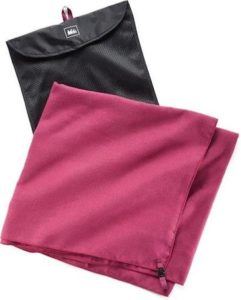 Half Dome 2 Plus Tent – 30% Off
3-Season tent
Spacious interior
Sleeps two people
The Half Dome 2 Plus Tent is a great tent to use for car camping and is lightweight enough to use on a multi-day backpacking trip. It works for three seasons, so you can get plenty of use out of it, plus, the pole architecture provides generous head room and space along the sides. The easy to roll down fly design allows you to batten up the hatches if a storm rolls in. It's not the lightest backpacking tent out there, but at 30% off, it's a great deal for a durable tent that will last you a long time.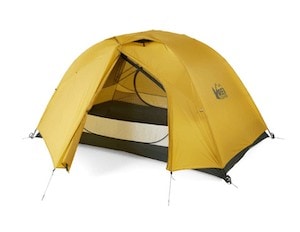 Best Deals on Other Outdoor Adventure Gear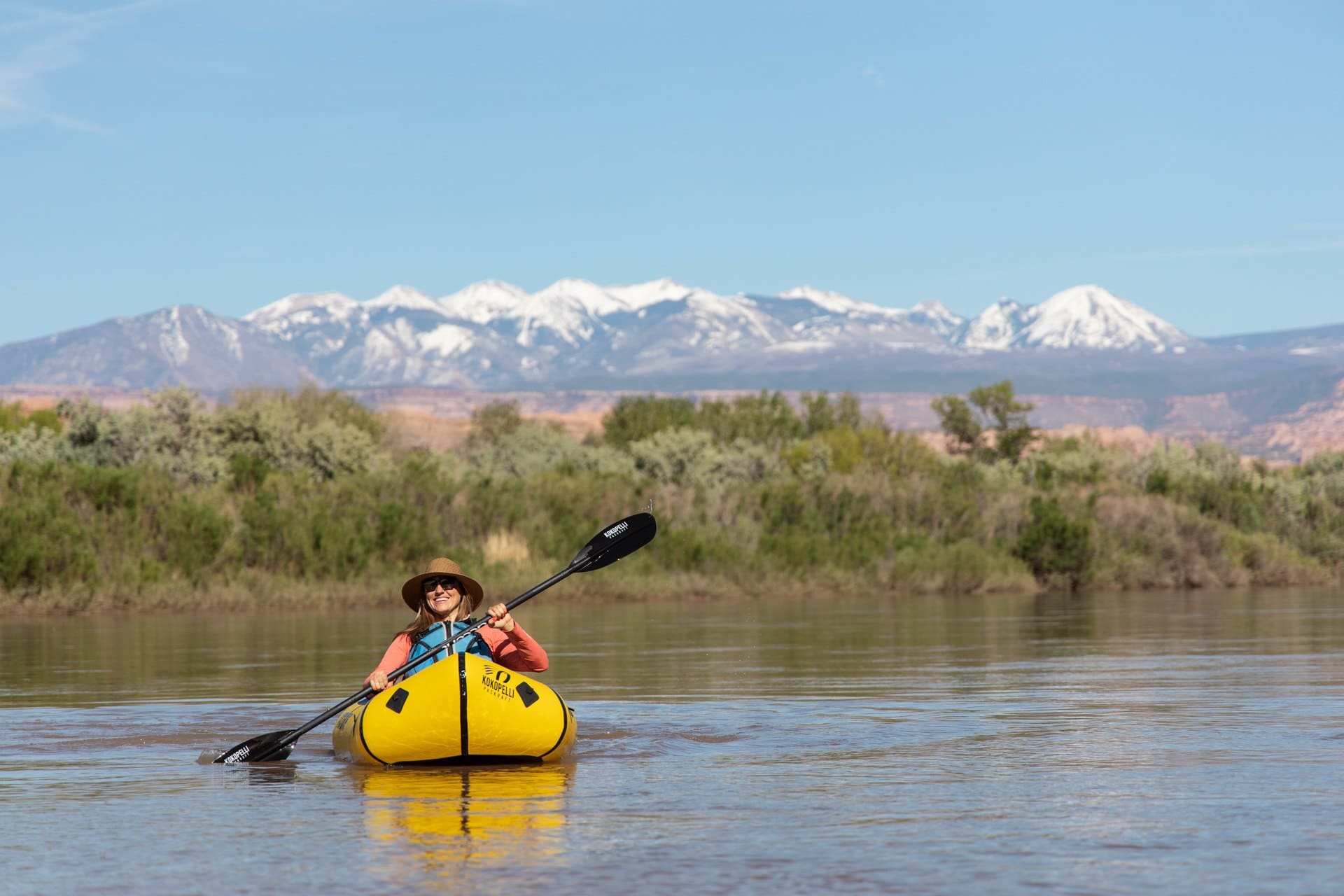 Kokopelli Packraft Rogue Lite Packraft – 15% Off
Ultra-lightweight
Inflates in 5 minutes
Packs down easily and super small
The REI Anniversary Sale is the perfect chance to treat yourself to the outdoor adventure gear you always wanted, like the Kokopelli Packraft. I just got the Rogue version (which is a little more hardcore than this model) and am loving how quick these boats are to set up. Completely kitted out with paddles and all, they weigh less than 10 pounds, pack down to the size of a sleeping bag and can be carried almost anywhere.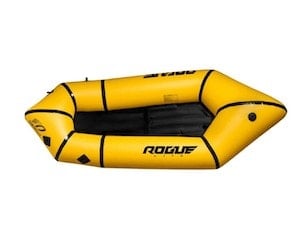 Ortlieb Gravel-Pack Panniers – 25% Off
Easy access roll-top closure
Waterproof
Light and durable
Linda (Bearfoot Theory's Director) took these on a recent bike touring trip around Europe. Designed to store food, water, and other necessities, these carry everything you need on a multi-day bike tour. The Ortlieb Gravel-Pack Panniers are lightweight and can hold up to 19.8 pounds when fully packed. They are also crafted from ripstop nylon with reflective details that stand up to the elements.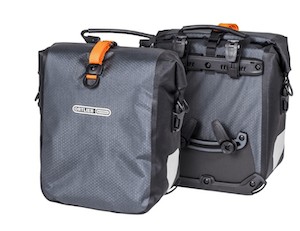 Thule Apex XT 4-Bike Hitch Rack – 20% Off
7 inches of space between each bike
Holds different sizes and shapes of bikes
Arms fold down when not in use
The Thule Apex XT 4-Bike Hitch Rack allows you to get adventure-ready and load up your bikes within minutes. The spacious design prevents bike-to-bike contact and the cradle strap system easily conforms to hold different kinds of bikes. It's easy for anyone to set up, stays secure, and lets you take your bikes with you on the road.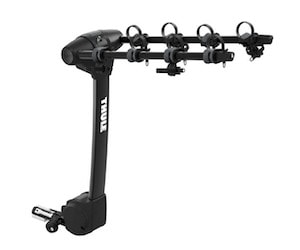 What's on your wishlist for the REI Anniversary Sale? Leave a note in the comments below!