Knee Pain Hiking Downhill? 10 Tips To Lessen Discomfort on the Trail
Struggling with knee pain when hiking downhill? Discover our expert tips for preventing knee pain on the trail and off.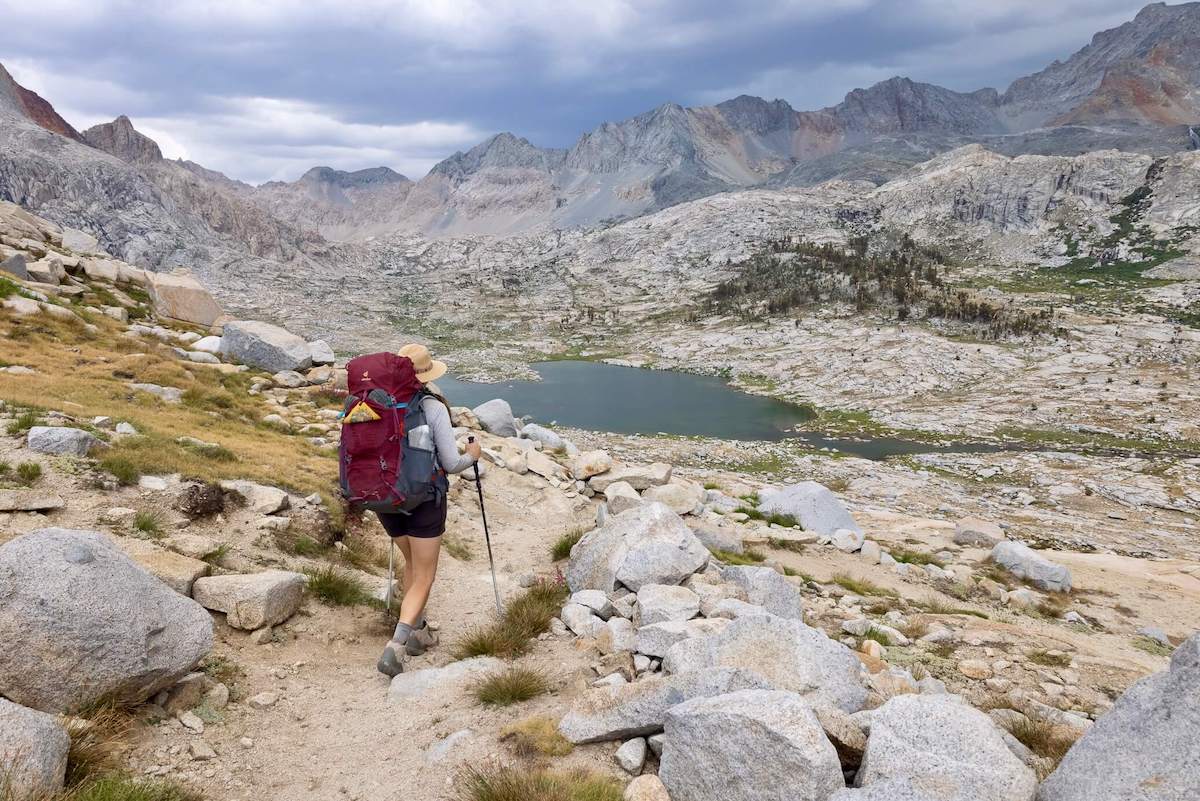 Knee pain while hiking can turn an enjoyable day on the trail into a painful – and sometimes even excruciating – experience. I've definitely been there.
Knee pain hiking downhill is more common than you might think. For many people, discomfort happens on the return trip back from the summit or high point. But the good news is that there are ways to take care of your body and knees so that hiking doesn't have to hurt.
In this blog post, we share our top tips for protecting your knees when hiking – and at home – so you can mitigate knee pain on the trails.
Join our community for access to our free member resources!
Download Handy Outdoor Packing Checklists & Trip Planning Guides
---
Causes of Knee Pain When Hiking Downhill
Even the strongest and most experienced hikers can experience knee pain when hiking, especially when walking downhill. Knees carry nearly all of your body weight when you walk, after all.
Here are a few reasons why you might be experiencing discomfort:
If any of these causes ring true for you, the good news is that there are plenty of simple ways to care for your knee joints, which I'll dive into below.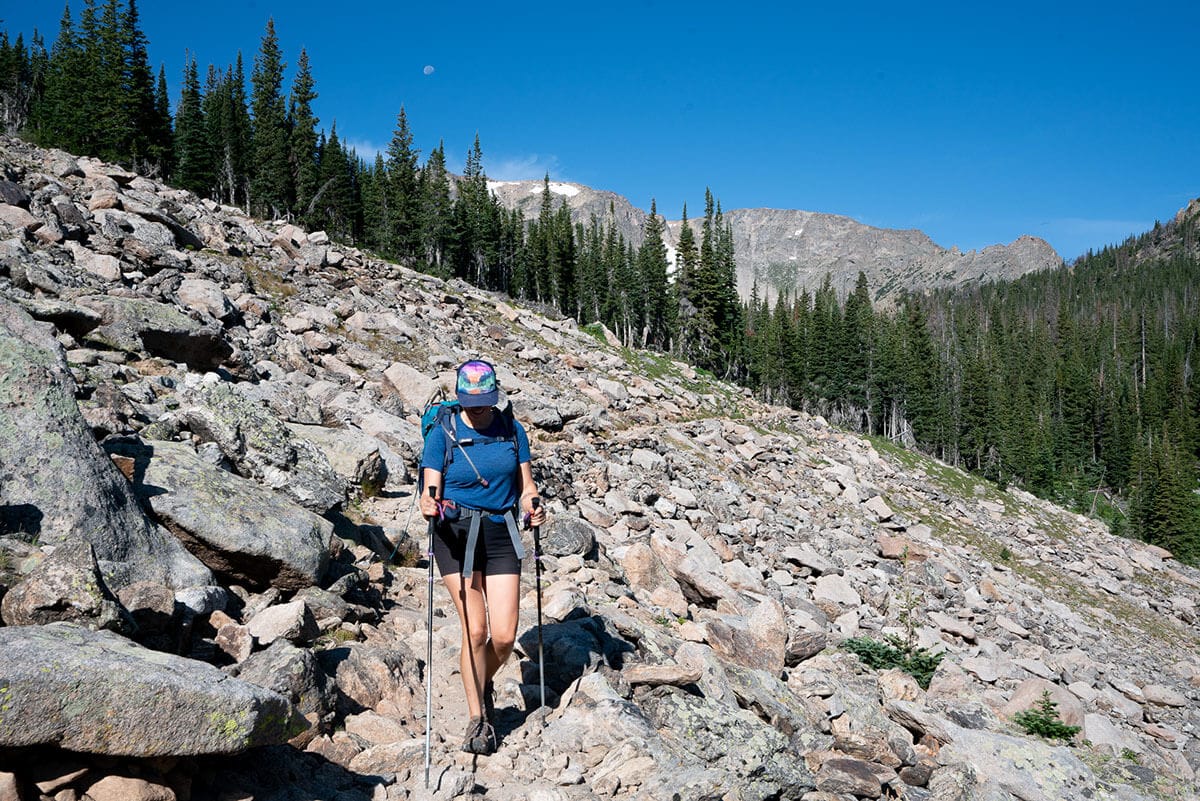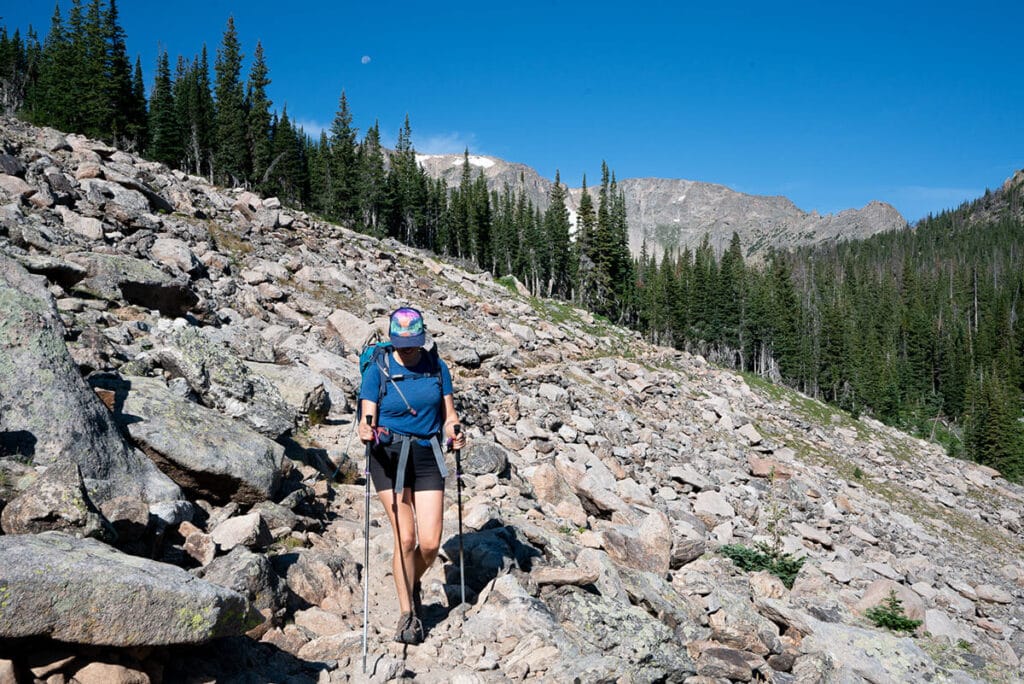 Tips for Hiking Downhill
Knowing why you might be experiencing pain on downhill hiking trails is great and all, but what can you do about it?
There's no one quick-fix answer that works for everyone, but here are a few tips and strategies to try:
1. Use trekking poles
Using trekking poles while you're hiking can give you better stability and keep your knee and ankle joints safe on the trail.
They are the #1 way to protect your knees from pain when downhill hiking.
Here are a few other benefits of hiking with hiking poles:
They help build strength and endurance by engaging your arms and core
They improve balance, which is great for rocky or uneven terrain and river crossings
They help distribute the weight while carrying a pack
They reduce the pressure on your joints
Thinking of investing in a pair but don't know where to start? Check out our roundup of the best trekking poles where we also include more helpful tips on why you should use them regularly. 
Bearfoot Theory Pick
REI Trailmade Trekking Poles
If you're looking for a solid pair of hiking poles for everyday hiking, the REI Trailmade Trekking Poles are a great option. They're easily adjustable to match your height and they're designed with ergonomic grips for comfort.
2. Choose Proper Footwear
Our feet are the foundation of almost every movement that we make on the trail. If you have improper or worn-out footwear, that will most certainly take a toll on your knees, hips, and even the lower back.
It's important to choose boots or shoes that have good traction, are made from sturdy material, and have good flexibility. These features will allow your feet a healthy range of motion as you walk.
You may also want to consider a mid or high-ankle boot, which will give your knees (and ankles) more support than a hiking shoe or trail runner.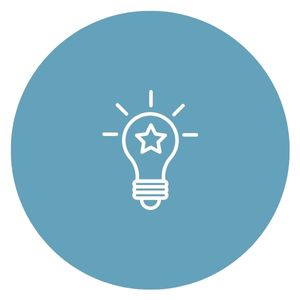 Tip: A good rule of thumb to find out if you have properly fitting hiking shoes is to see if you can slide a finger into your shoe behind your heel while still wiggling your toes.
Another thing to look at is how worn your shoes are. Like car tires, hiking shoes will loose tread over time and wear in specific spots. Too much wear can lead to an uneven gait and extra pressure on your joints, resulting in knee pain.
If it's time for a new pair of shoes, check out our guide to the best women's hiking boots for suggestions.
Bearfoot Theory Pick
Oboz Sypes
The Oboz Sypes (men's) are my favorite pair of hiking shoes for everyday hikes. They have mid-ankle support and a cushioning footbed to relieve impact on the knees. They're also fully waterproof, making them ideal for any trail or conditions.
3. Keep your center of gravity over your knees
Knee pain can be caused by too much strain on your knees due to poor posture when hiking.
When hiking, your center of gravity should be directly over your knees while keeping your knees slightly bent.
4. Take smaller steps
Taking big, long strides can put a lot of strain on your knees and even lead to hyperextension, especially when walking downhill.
Small, deliberate steps are better and can improve balance and stability.
This may mean you have to go at a slower pace, but that means more time to enjoy the trail and scenery! (And not have to deal with knee pain).
5. Avoid walking on the balls of your feet
This may sound like a no-brainer, but a lot of hikers actually walk on the balls of their feet subconsciously on steep or uneven terrain.
Instead, you want to aim for flat foot placement on the ground. Making complete contact with the ground helps distribute your weight evenly, taking pressure and impact off of your knees.
6. Stretch before you start
Taking a few minutes to stretch out your calves, hamstrings, quads, and hips at the trailhead can help prevent aches and pains during your hike.
You may also want to stretch during your hike on breaks or before you start your descent back down to the trailhead.
If you need some ideas on good stretches for hikers, head over to our post on Best Yoga Poses for Hikers and Backpackers.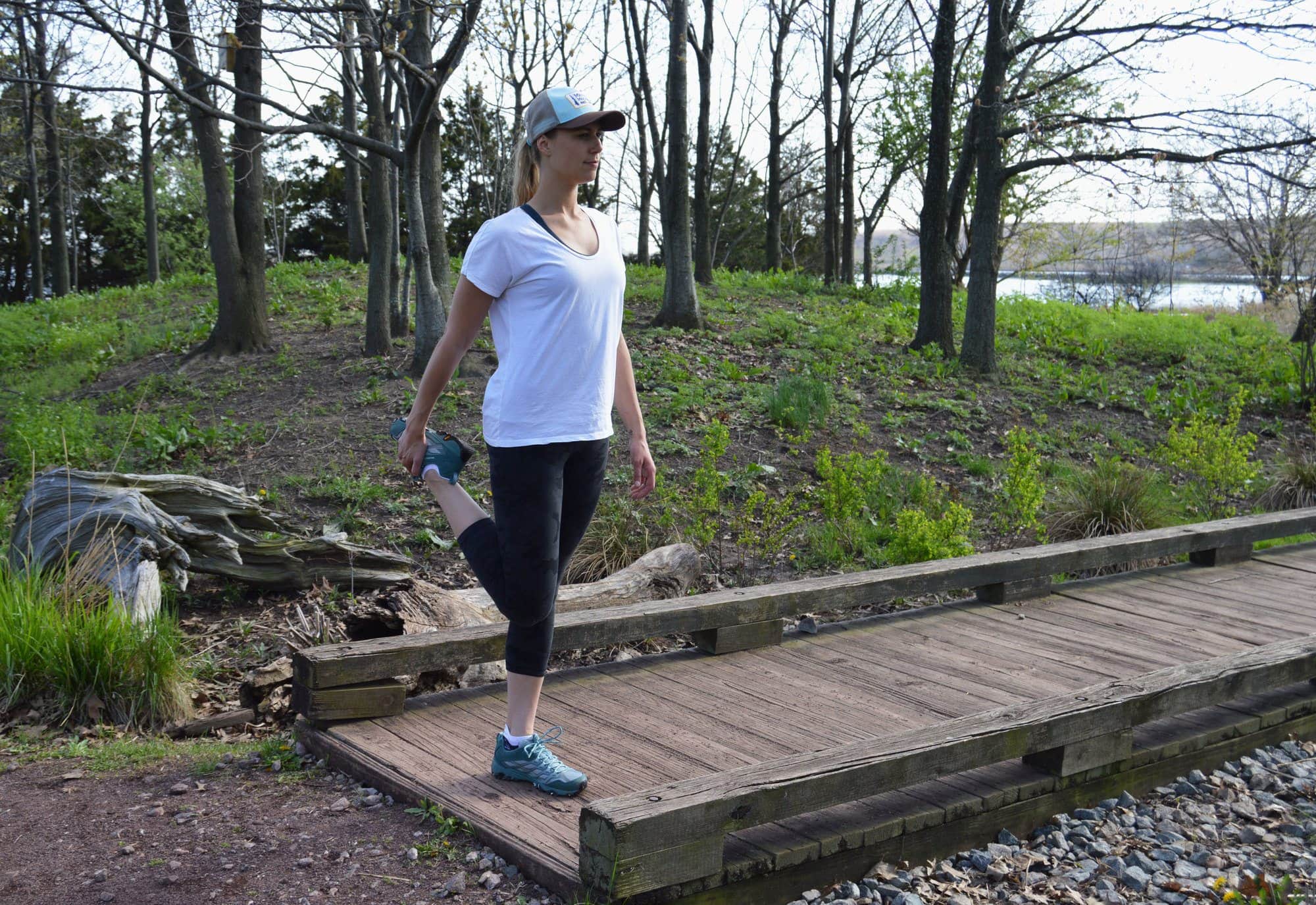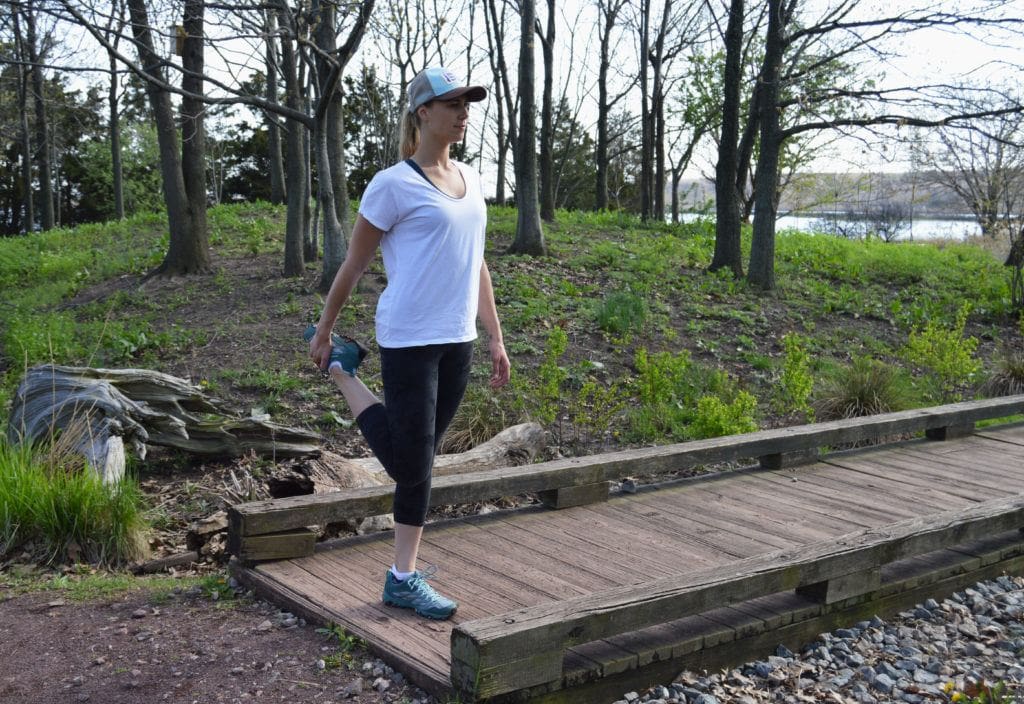 7. Try zig-zagging down the trail
Hiking downhill in a straight line can be really hard on the knees, especially if the pitch is steep.
Instead, try moving in small zig-zags down the trail whenever possible. This will put less pressure on your knees and help prevent you from hyperextending your joints.
8. Use knee joint support
Hikers who are dealing with previous injuries or arthritis in their knees may benefit from using a supportive knee brace designed for hiking.
If you're mostly a weekend hiker, a knee sleeve is a great option. My boyfriend Ryan has bad knees and finds these to be very helpful for alleviating knee pain when hiking.
Bearfoot Theory Pick
Pro-Tec Gel Force Knee Sleeve
Designed to provide joint support for the knee and patellar area, the Pro-Tec Knee Sleeve is lightweight and breathable and provides moderate compression. The oval gel pocket around the knee cap helps the patella track straight and supports overall stability.
Another option is a knee strap. These are braces that leave the kneecap exposed, so you aren't compressing your knee joint for an extended period.
If you're thru-hiking or need a knee brace for a multi-day outdoor adventure, you might want to consider this option. They are slimmer & less restrictive than a sleeve and don't absorb as much body sweat (& smell). Yet they still provide ample support for your knees.
Bearfoot Theory Pick
Pro-Tec Patellar Tendon Strap
If knee sleeves aren't comfortable for you or you're doing a thru-hike and want something less bulky, we recommend the Pro-Tec Patellar Tendon Strap. It provides support under your kneecap for those experiencing knee pain.
9. Wear compression socks
Hiking compression socks can help reduce knee pain by improving muscle and joint stability and aid in muscle recovery.
BFT community member Kim wore compression socks during the first 500 miles of her Pacific Crest Trail thru-hike and experienced first-hand their ability to aid in faster recovery and less pain throughout the long days.
10. Lighten your load
Heavy backpacks can increase the pressure and stress on your knees, especially when you're hiking downhill.
The extra weight forces your knees to absorb more shock with each step you take.
Over time, this added pressure can lead to increased wear and tear on the knee joints, potentially leading to soreness, strain, and even more serious injuries.
Tips for lightening your load:
If you need some recommendations for packs, check out our top picks for the best women's backpacking backpacks and women's day packs.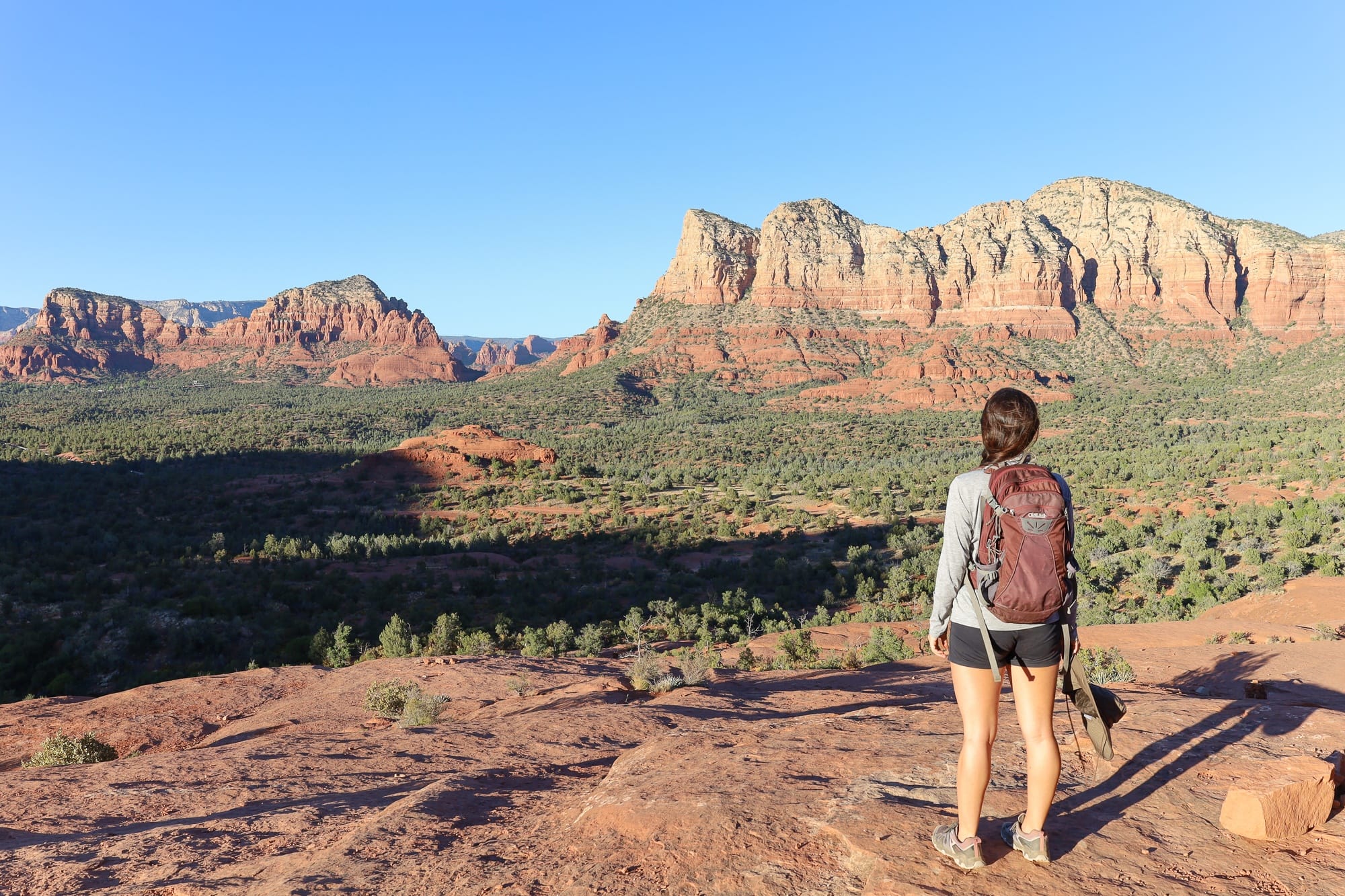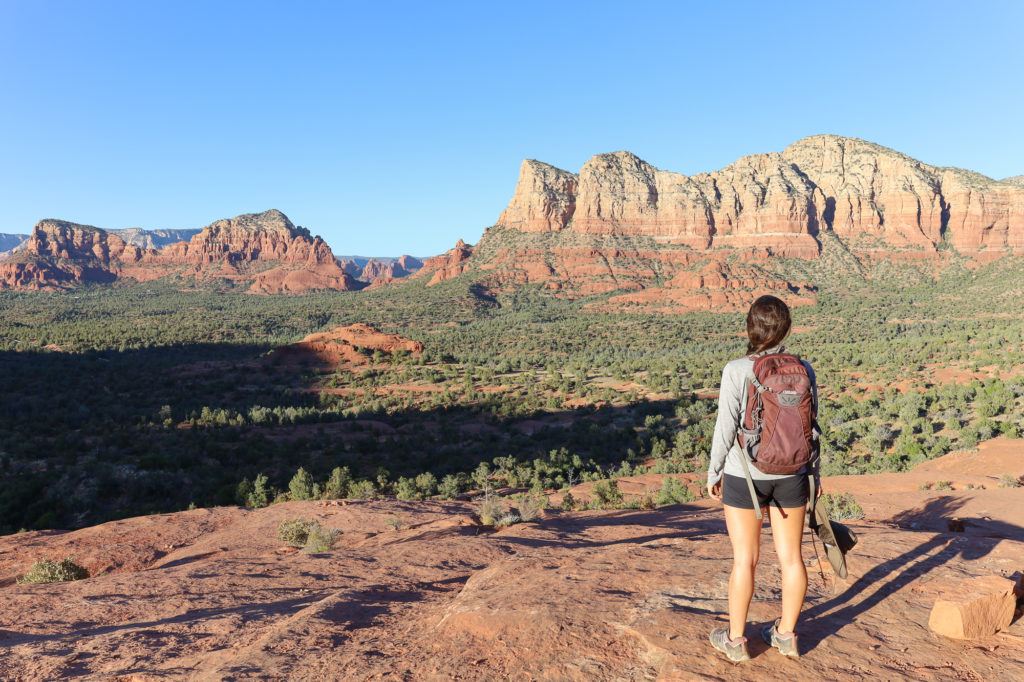 ---
Caring for your knees off the trail
If you're experiencing pain when hiking downhill, it probably means that your knees and body could use a little TLC off the trails, too.
Here are a few ways to care for your knees at home:
Start a stretching routine
I probably don't need to belabor this point, but stretching is really good for your body.
Especially as hikers, our muscles can get tight and sore from hiking long miles, exploring uneven terrain, carrying heavy packs, and so forth.
Some light stretching can help your body recover from these outings and even reduce recovery time.
Muscle groups to focus on are:
Hips
Glutes
Quads
Hamstrings
Calves
Not sure where to start? Check out our post on Best Yoga Poses for Hikers and Backpackers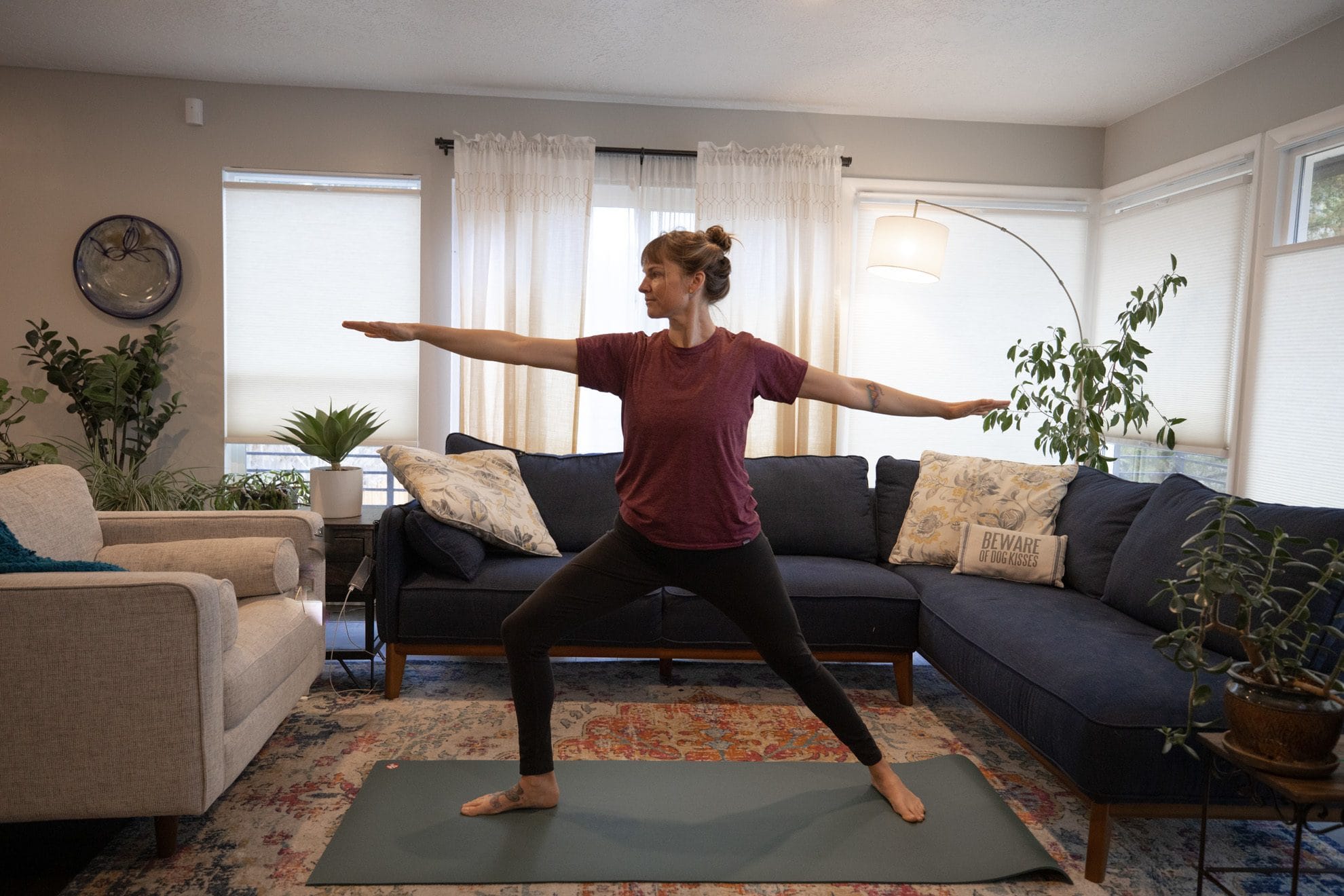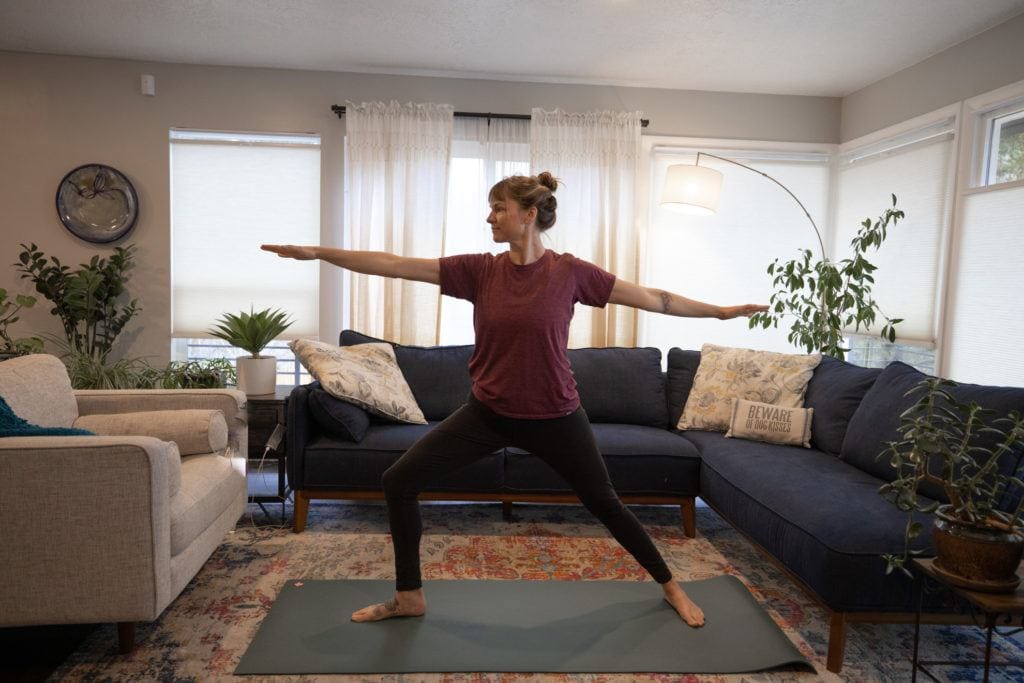 Use a Foam Roller
Foam rollers are great for myofascial release, which can help ease tightness, soreness, and knee pain when hiking.
They're particularly helpful along the outside of your tights on the IT Band, which get notoriously tight on hikers and backpackers.
If you're new to foam rollers, here are 8 foam roller exercises to help you get started.
Get Plenty of Omega-3's
Omega-3's are fatty acids that your body can't produce on its own. They help decrease muscle and joint pain by reducing inflammation.
Flaxseeds, walnuts, chia seeds, egg yolks, fish, and olive oil are all rich in Omega-3's. You can also take an Omega-3 supplement if you're not getting enough in your diet.
Omega 3's have also been proven to improve focus and concentration which is great for conquering those 14er's or tackling a thru-hike.
Bearfoot Theory Pick
Freshfield Vegan Omega-3
Ryan and I follow a plant-based vegan diet, so we supplement with these vegan Omega-3 capsules derived from DHA & DPA-rich algae.
Take a joint-support supplement
If you're completing a thru-hike or your knee pain is severe, you might want to also consider taking a supplement that contains glucosamine.
Glucosamine is a compound (usually derived from shellfish) that helps build and repair joint tissue including tendons, ligaments, cartilage, and synovial fluid.
There are a number of studies that show that glucosamine does help reduce joint pain.
Bearfoot Theory Pick
Thorne Joint Support Nutrients
Taking a joint supplement is a good strategy for protecting your knees, especially if you know the problem is due to arthritis, prior injuries, or damage to cartilage. The Thorne Joint Support Nutrients contains a blend of compounds that support joint health.
If you're still experiencing knee pain when hiking after trying these tips, I recommend contacting a physical therapist so they can help you determine the root of the problem.
Looking for more hiking tips? Check out these related posts: