Benefits of Skiing: 8 Reasons Why You Should Try It
Need a boost this winter? Try skiing! Here are 8 benefits of skiing that can help improve your health, confidence, and happiness.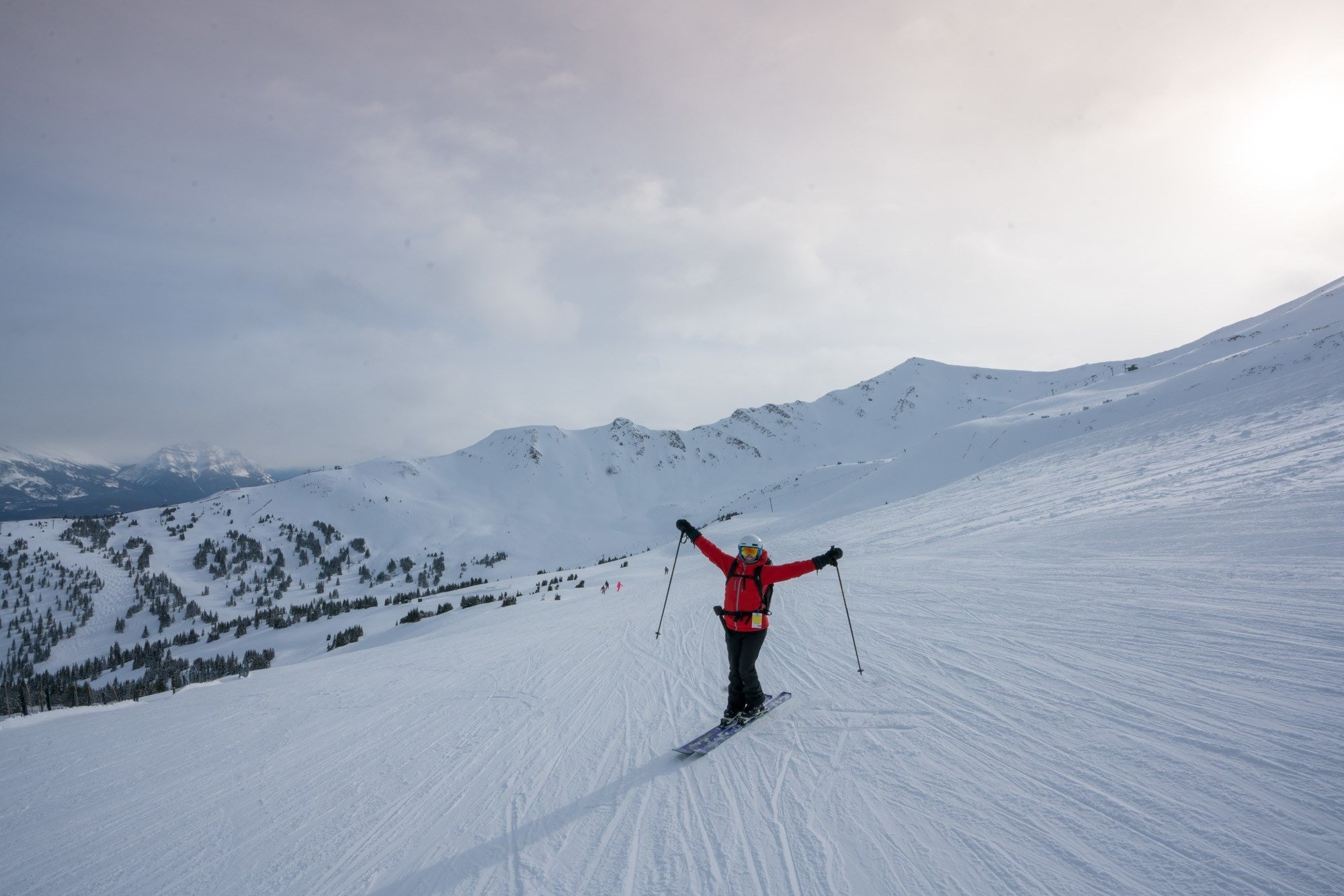 As someone new to skiing, entering into the world of chairlifts and snowy slopes might seem equal parts scary and exciting. What is all this going on about fresh powder and bluebird days anyway? Isn't corduroy a fabric for pants? And how does anyone really stay warm on the chairlift? If you're on the fence about getting into skiing, we're here to tell you that it's worth it. There are tons of benefits of skiing and reasons why you should try shredding the slopes this winter and stick with it for good!
So don't let pricey tickets and lift lines scare you away from trying something new. At Bearfoot Theory we are a team of powderhounds, but it wasn't always that way. Kristen didn't get into skiing until age 31, which goes to show it's never too late to start.
Ready to drop in? Here are 8 benefits of skiing and why we think you should try skiing this winter.
8 Benefits of Skiing That will Keep you Charging the Slopes
1. Skiing Makes You Happier
While we're still waiting on the exact data to come through for this one, there is certainly plenty of scientific proof that nature makes you happy. Being outside when you'd otherwise be inside is a pretty good reason to try skiing this winter.
Take for instance the studies that show how 15 minutes out in nature reduces the stress hormone, cortisol, and 45 minutes increases cognitive performance. So imagine an entire day in the mountains? Well, you get the idea…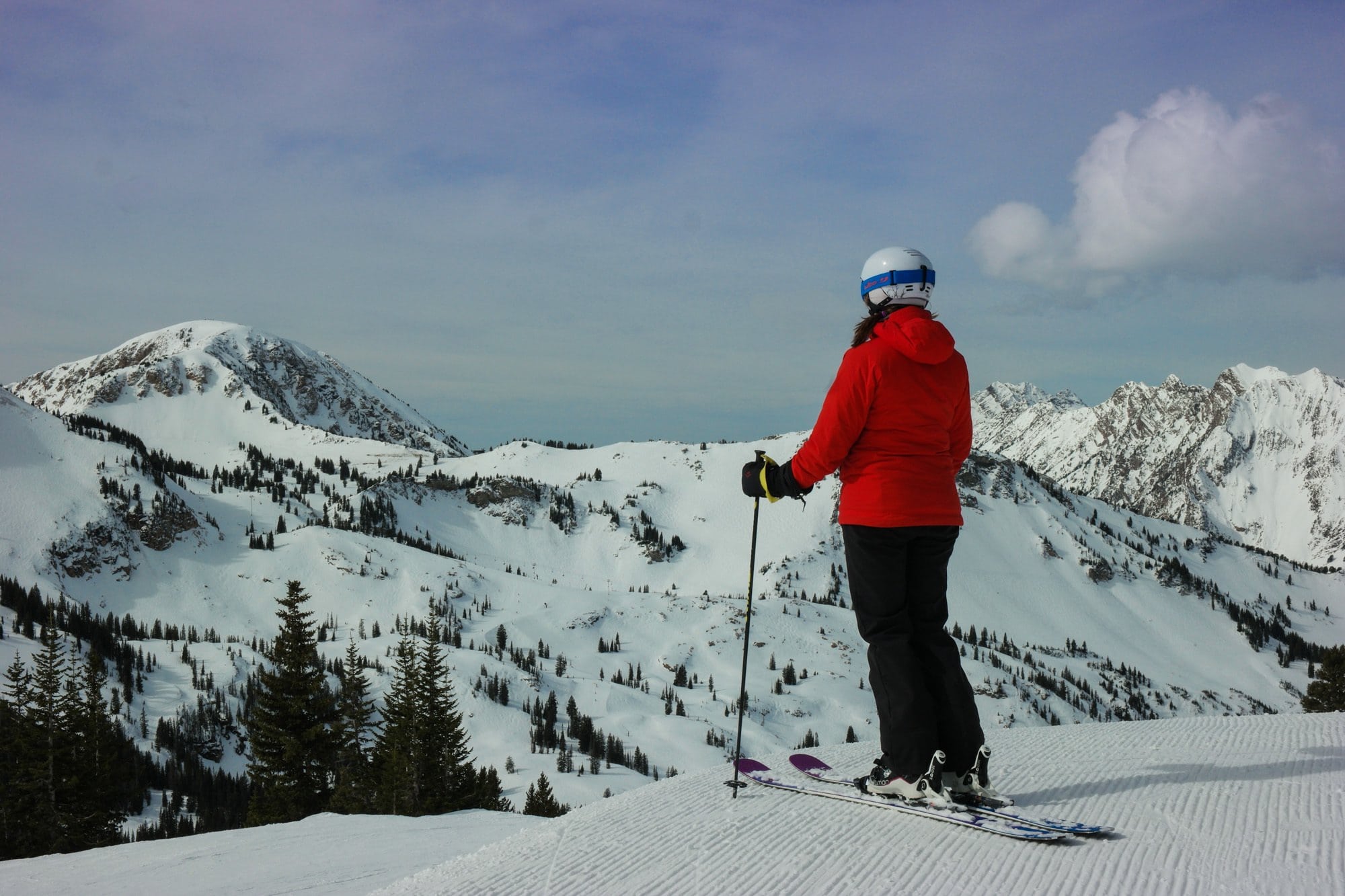 2. Skiing is a Good Way to Challenge Yourself
Putting yourself out there and being vulnerable seems like a pretty unappealing way to spend your time. No one really wants to look stupid on the bunny hill, and let's face it, being a beginner skier is, er, humbling.
Whether you admit it or not, it's important to break out of your comfort zone and challenge yourself once in a while. Building confidence on the slopes has absolutely transcended into other areas of my life and has been one of the biggest benefits of skiing for me.
I'm really grateful that I pushed myself to further develop my skills in a Women's Only Multi-Day Ski Camp, where I was the least experienced in my cohort.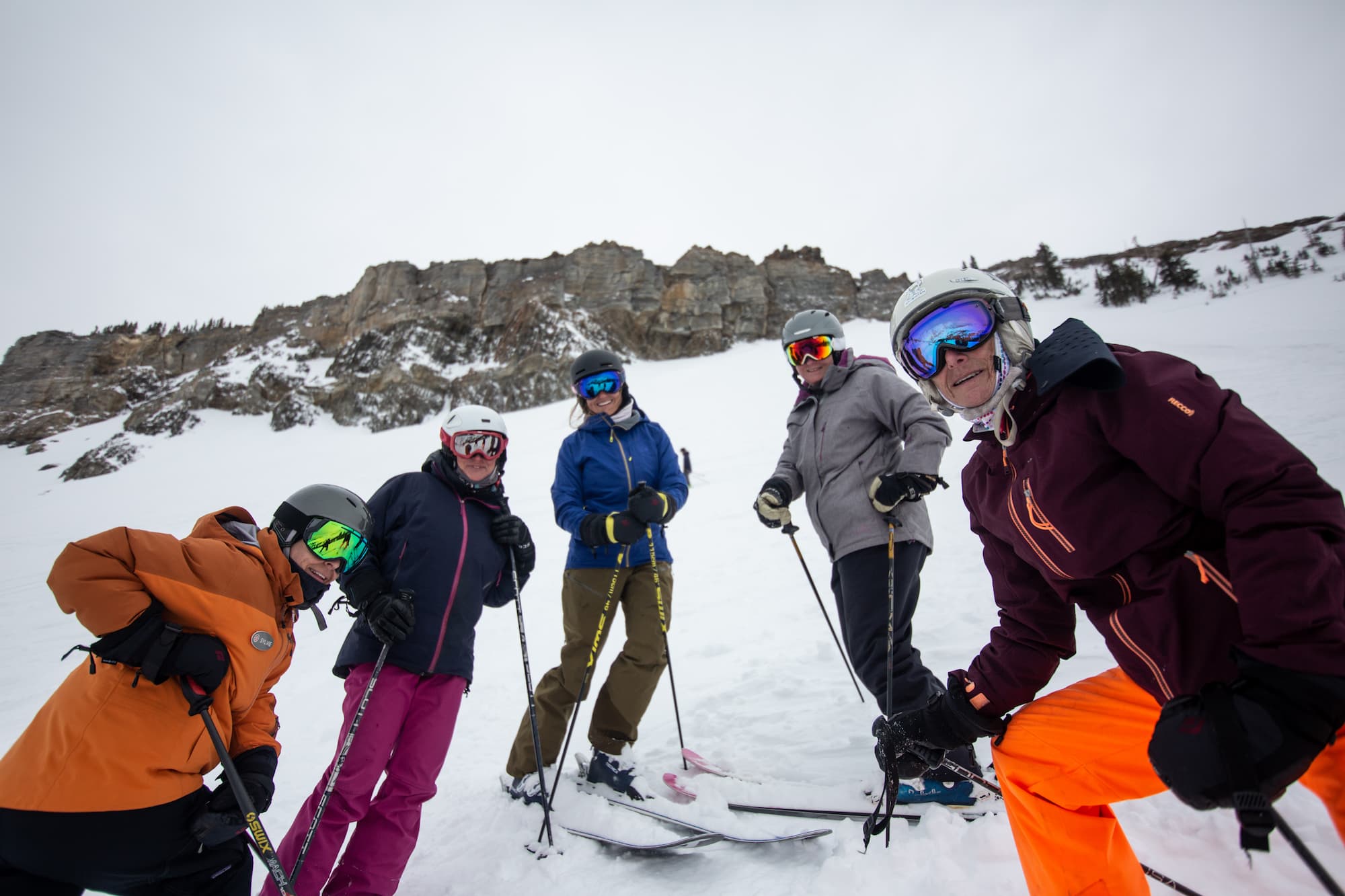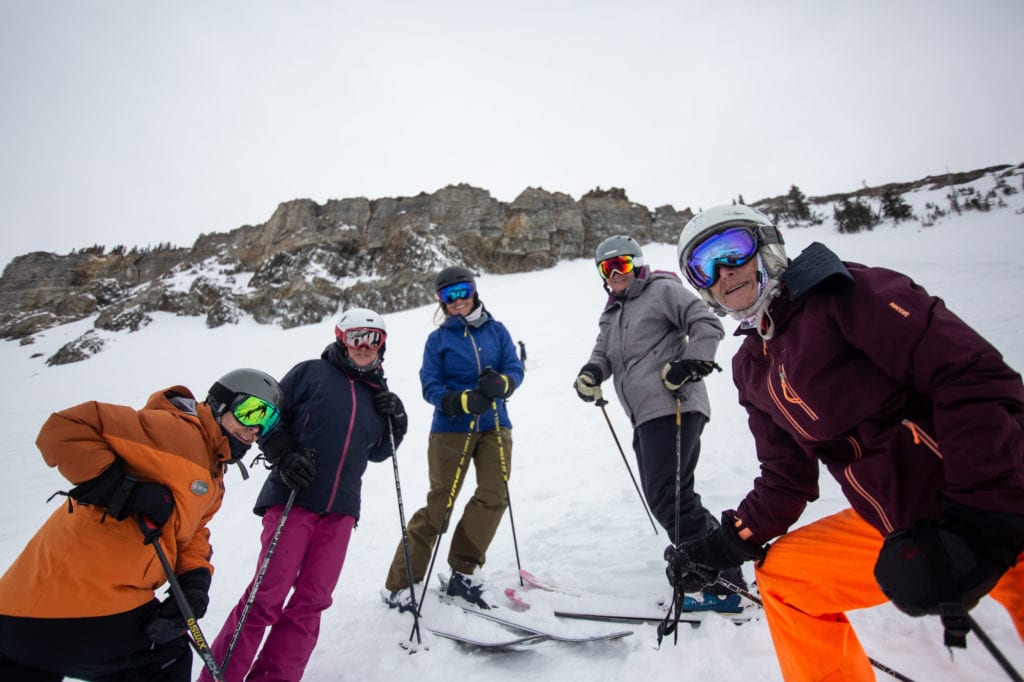 3. Skiing is a Great Way to Meet People
Remember that whole putting yourself out there part? Well, other people are doing that too. Not to mention there's nothing like spending the day with a group of skiers stoked to be outside to help you make new friends and possibly even a partner.
After all, getting stranded on the chairlift can be pretty romantic. Did you know that I met my boyfriend Ryan on the chairlift at Alta Ski area? It's also where I've met some of my closest Salt Lake City friends.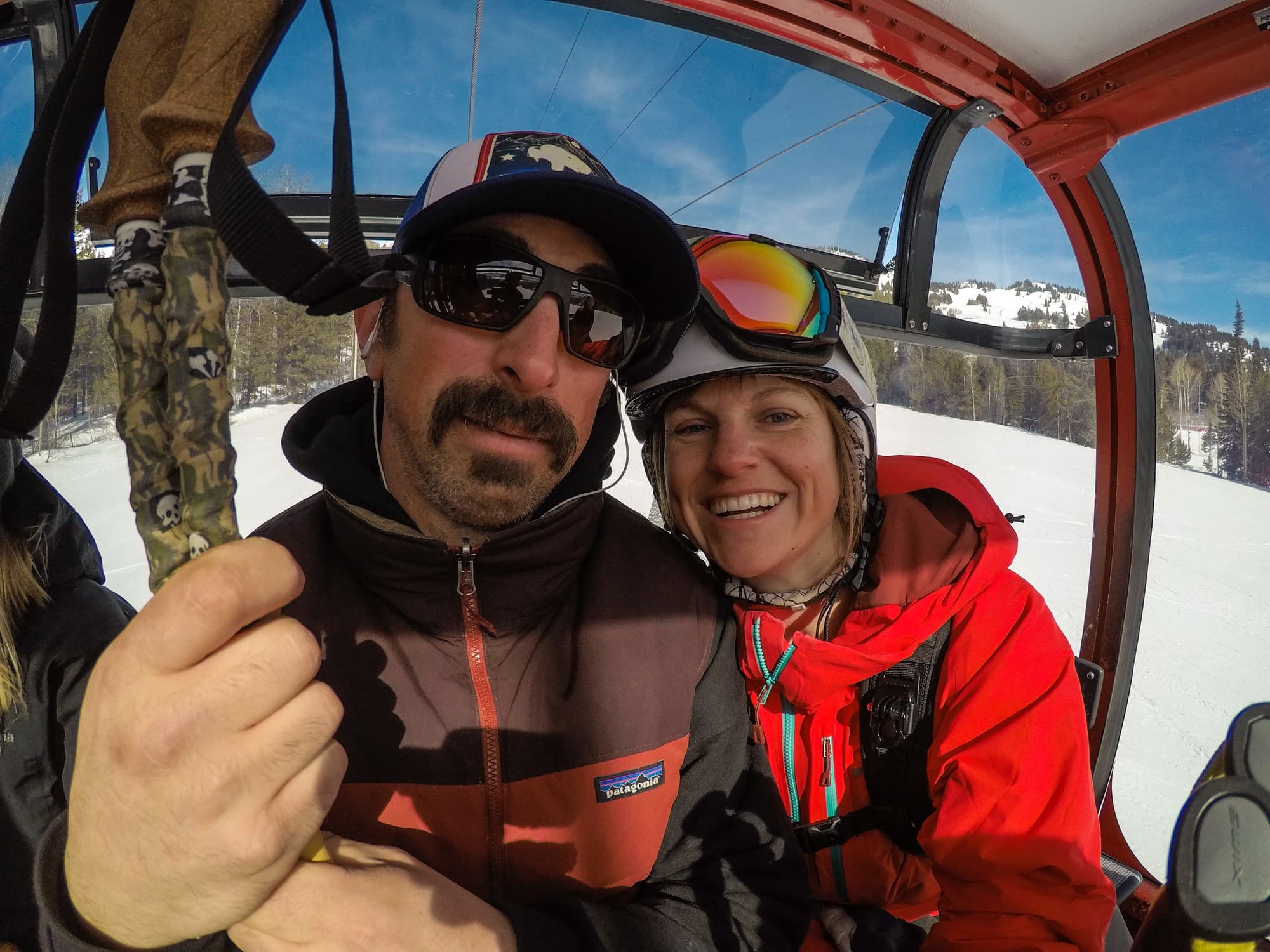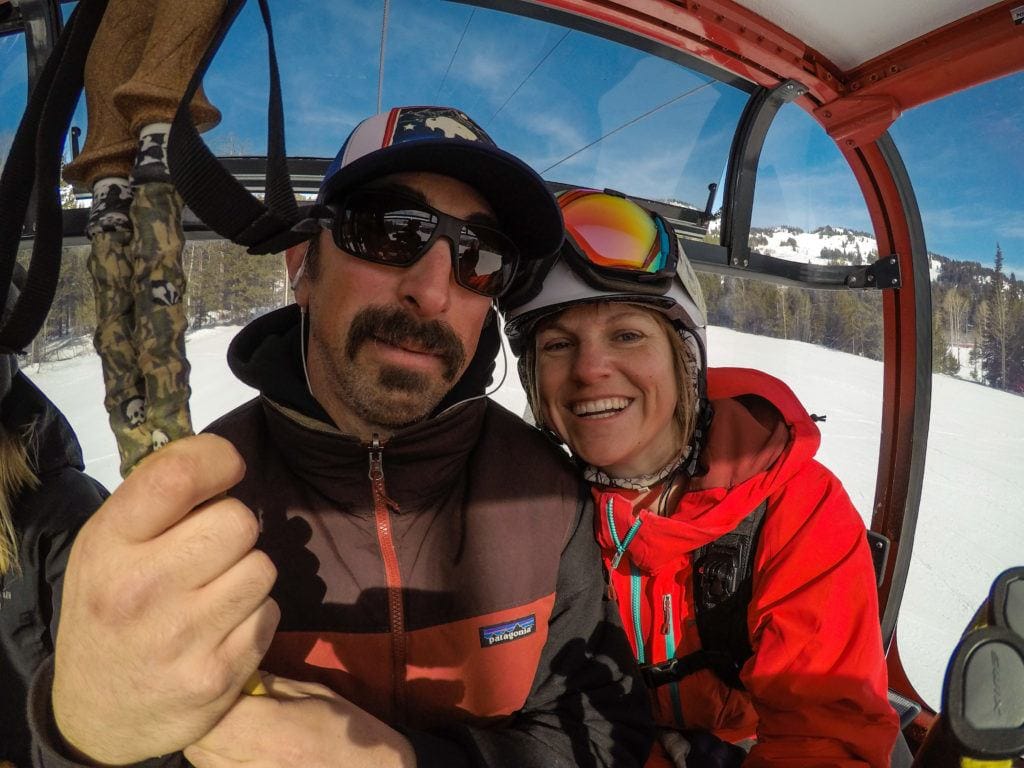 4. Skiing Is a Really Good Exercise
Working out inside during the winter can be a bummer. Good thing that skiing is a serious workout in disguise (or maybe not so disguised — we're looking at you, moguls!) and is way more fun than being in the gym.
Cardio, fresh air, and a full-body workout? We're not promising you'll be in the best shape of your life, but there's definitely a chance.
Plus, you'll quite literally be using muscles differently and in a new way—that's a really good thing. Not only will skiing make you physically stronger but mentally stronger as well. How's that for a skiing benefit?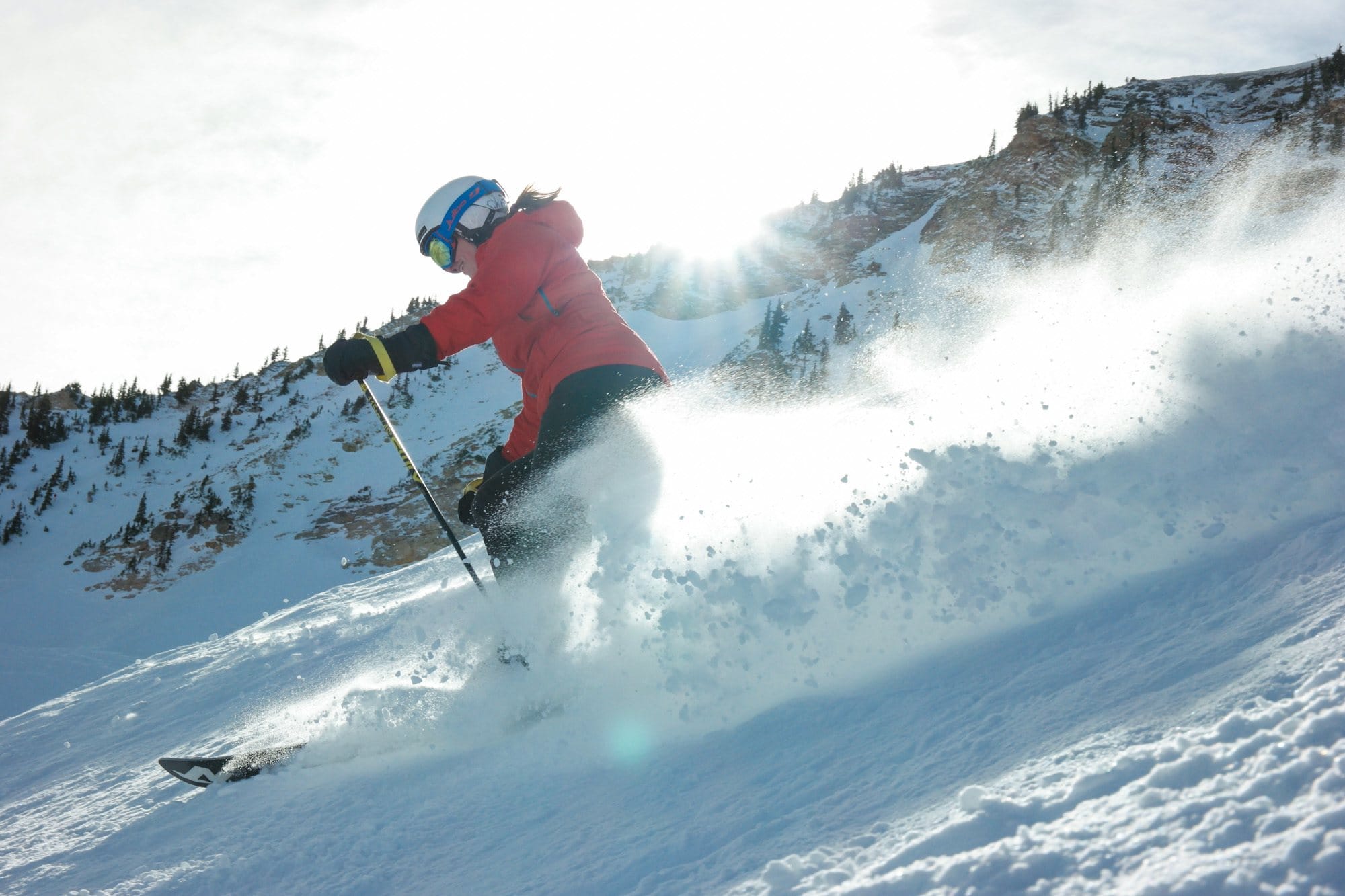 5. Skiing Will Make You Love Winter
If you've been a winter-hater for your whole life, skiing might just convert you into a winter lover. Because powder days, bluebird days, and all days with snow mean it's the best time of the year!
Loving skiing means that you can look forward to winter, rather than wanting to flock to Florida (although if you're just not a skiing fan and flocking to Florida is your answer, make sure to check out our Florida National Park itinerary).
A big part of learning to love winter is being dressed for the occasion so you're warm, comfortable, and dry out there. Be sure to read our What To Wear Skiing guide for details.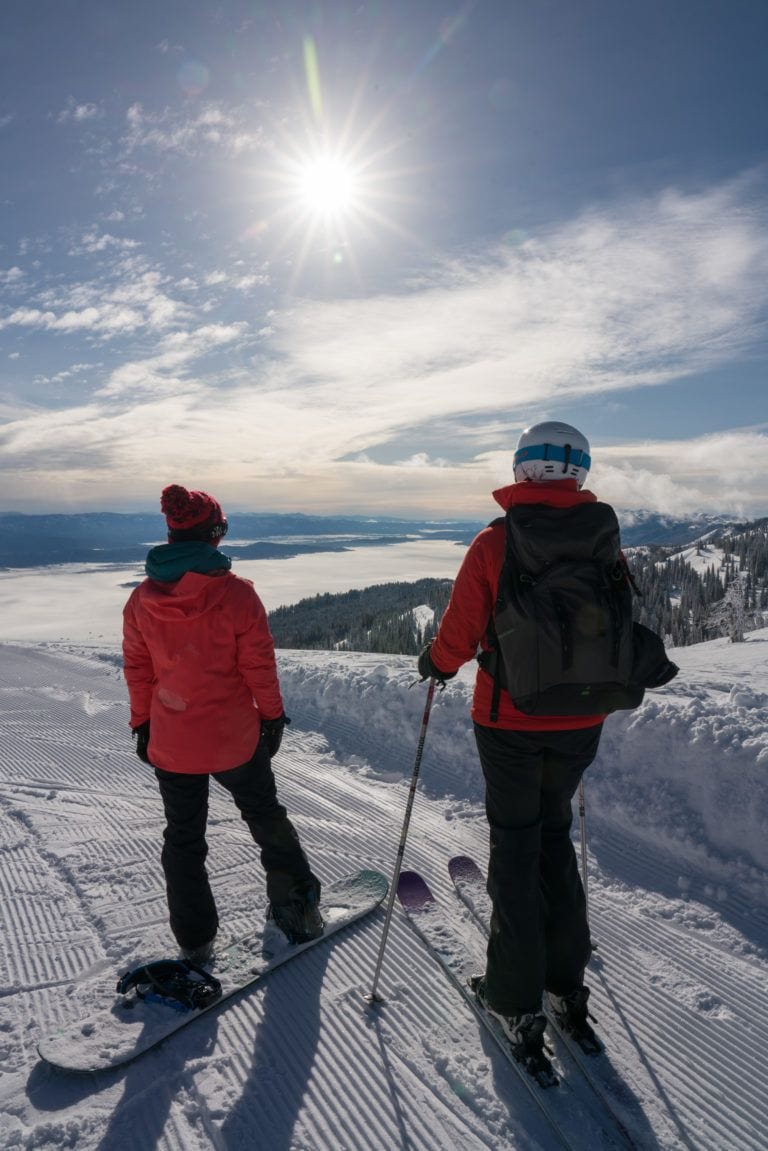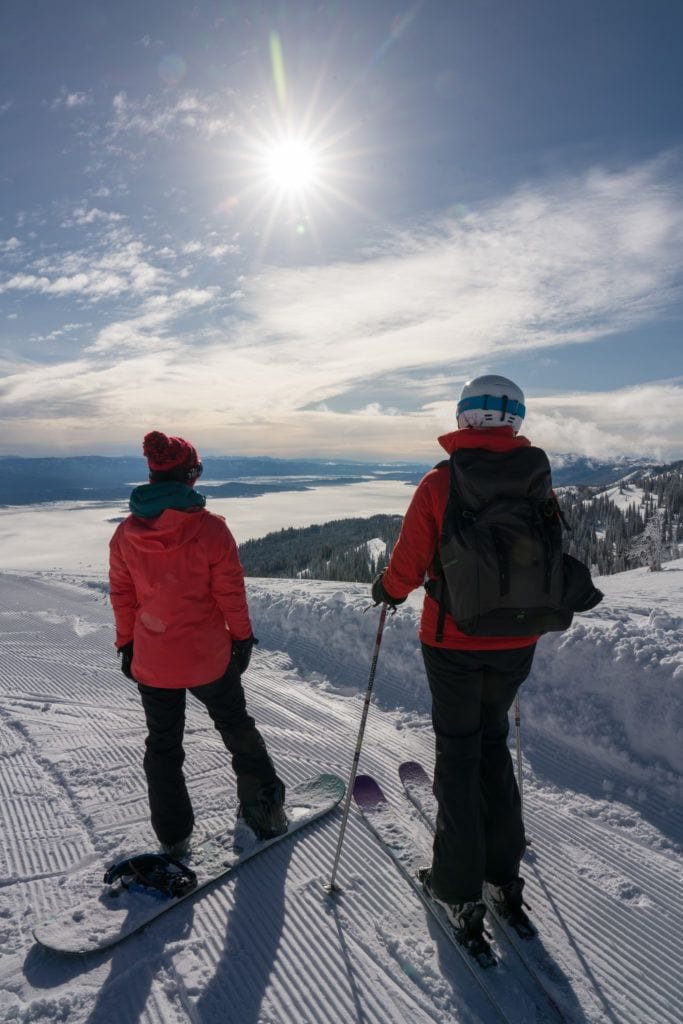 6. Ski Vacations Are Awesome
Not that we think you ever need "a good reason" to travel to a gorgeous place with your friends but a ski vacation certainly makes for an easy excuse. Plus, the snow makes those big, beautiful peaks look even grander. Just check out Bearfoot Theory writer Katherine Oakes's trip report from Whistler last year for proof.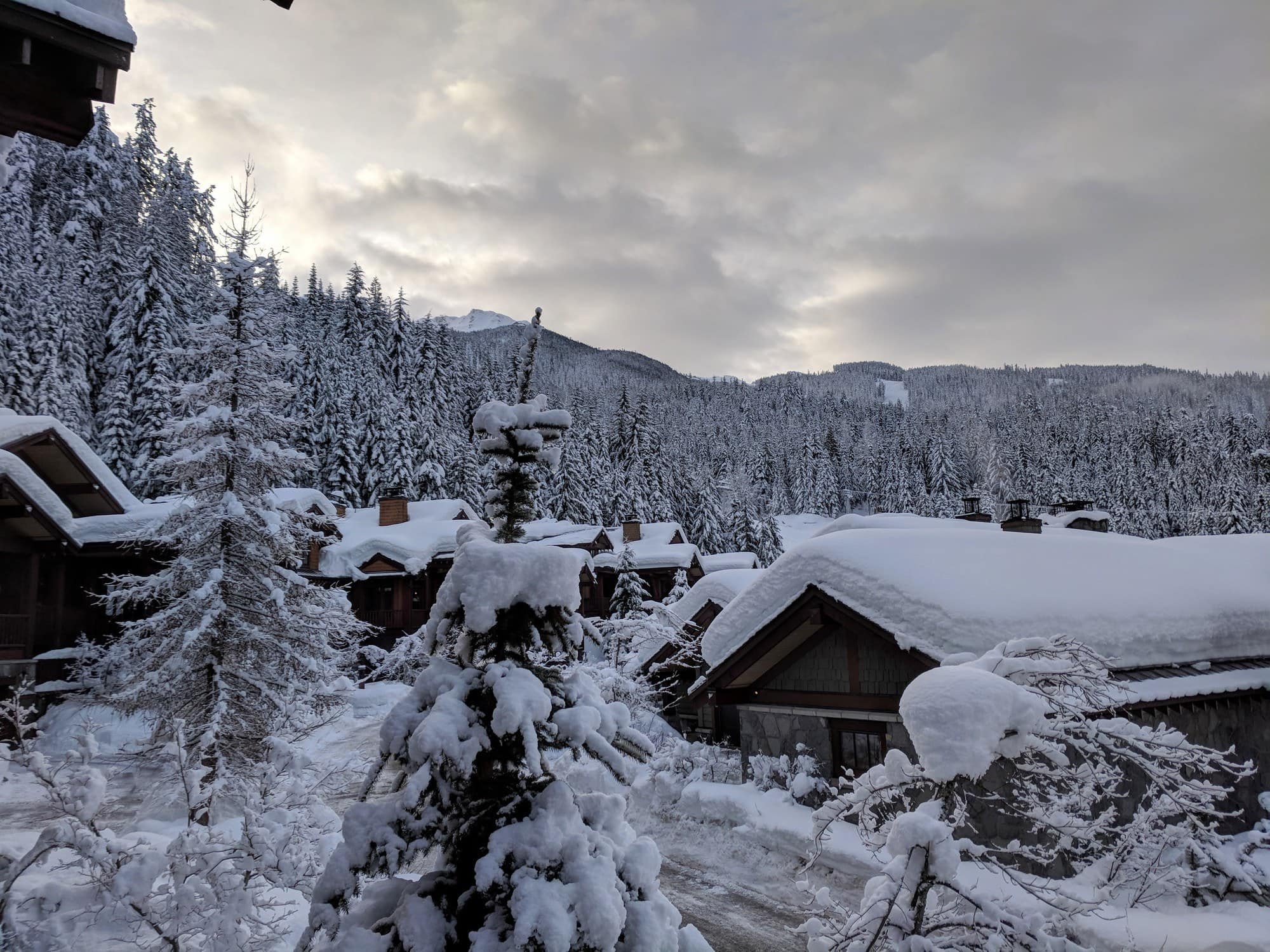 7. Skiing Makes for Great Memories
Some of my fondest memories are days spent on the mountain. The experiences you'll have, the people you'll meet, and the memories yet to be made are worth every penny and every turn.
If you're a parent, skiing is one of the best things to pass on to your kids and a super fun way to spend time with people you love, whether they're family or not. Hey, it sure beats out a trip to Disney World!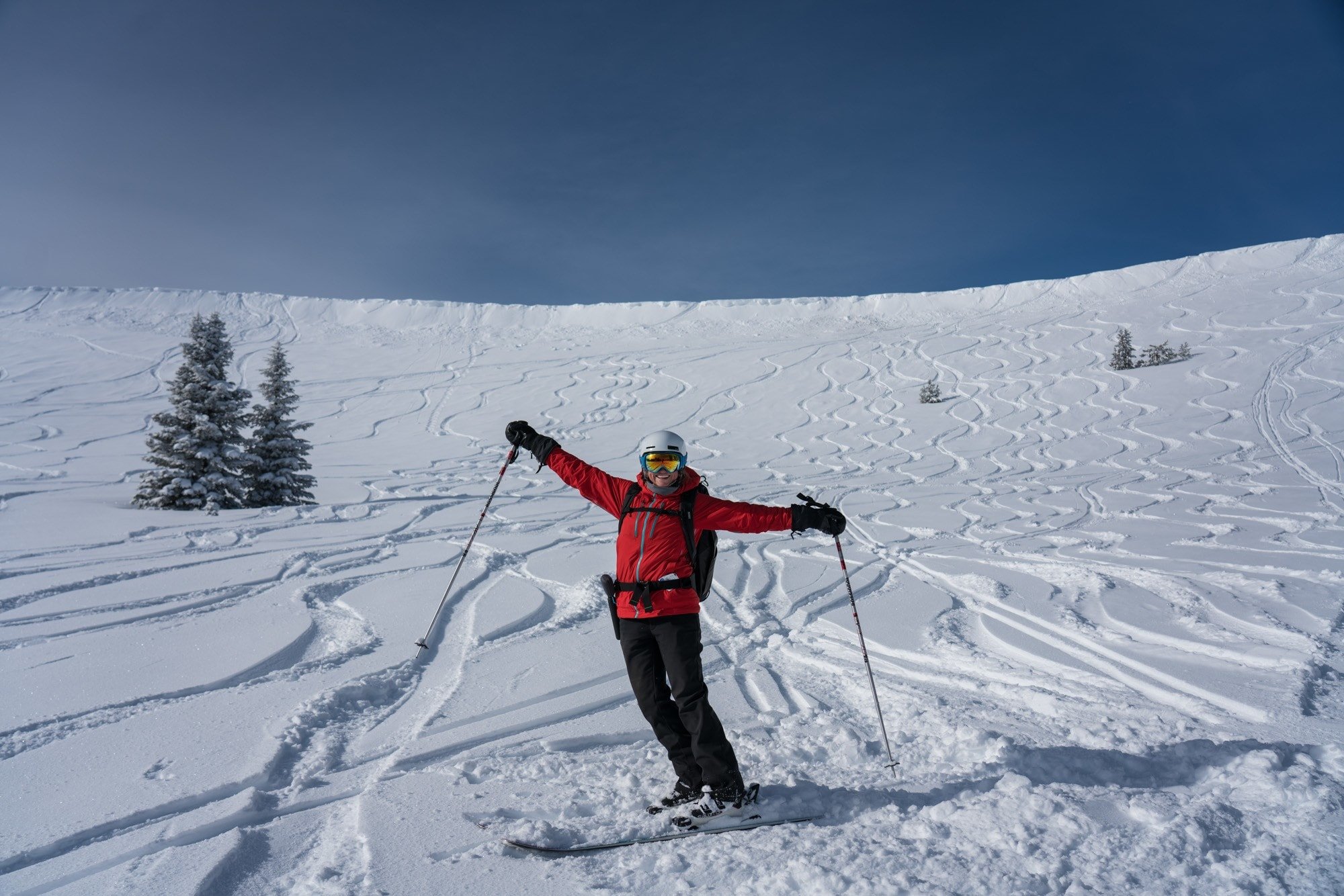 8. Because Skiing is Just So Much Fun!
And if you don't have a great day, there's always aprés.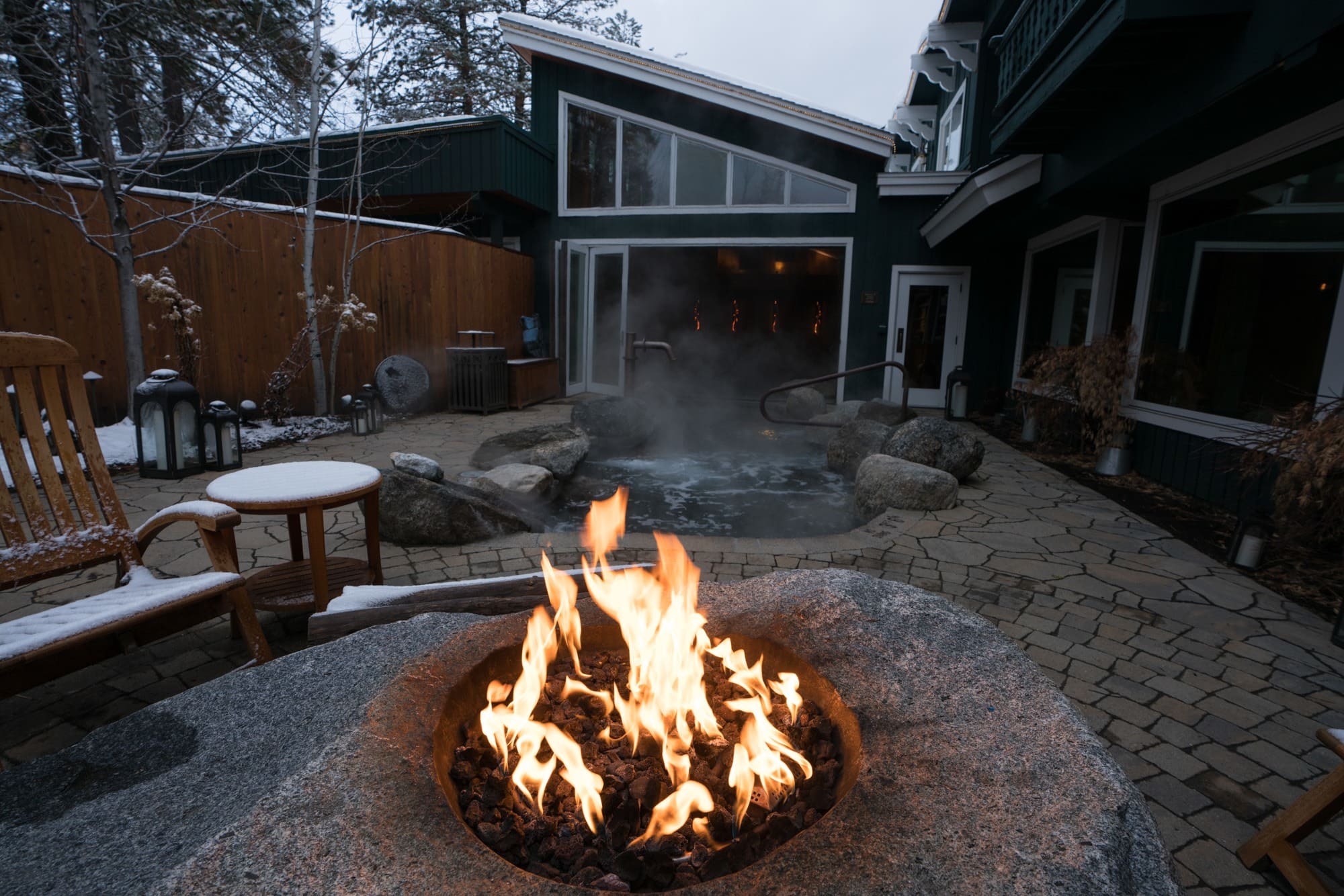 ---
We hope these 8 benefits to skiing inspire you to get out on the slopes this winter!
What benefits of skiing are we missing? Why do you love to ski? Leave a comment below!