Outdoor Adventure Guide: Tips for Visiting McCall Idaho
Say hello to one of my favorite mountain towns where you can hike, paddle, soak in hot springs & more.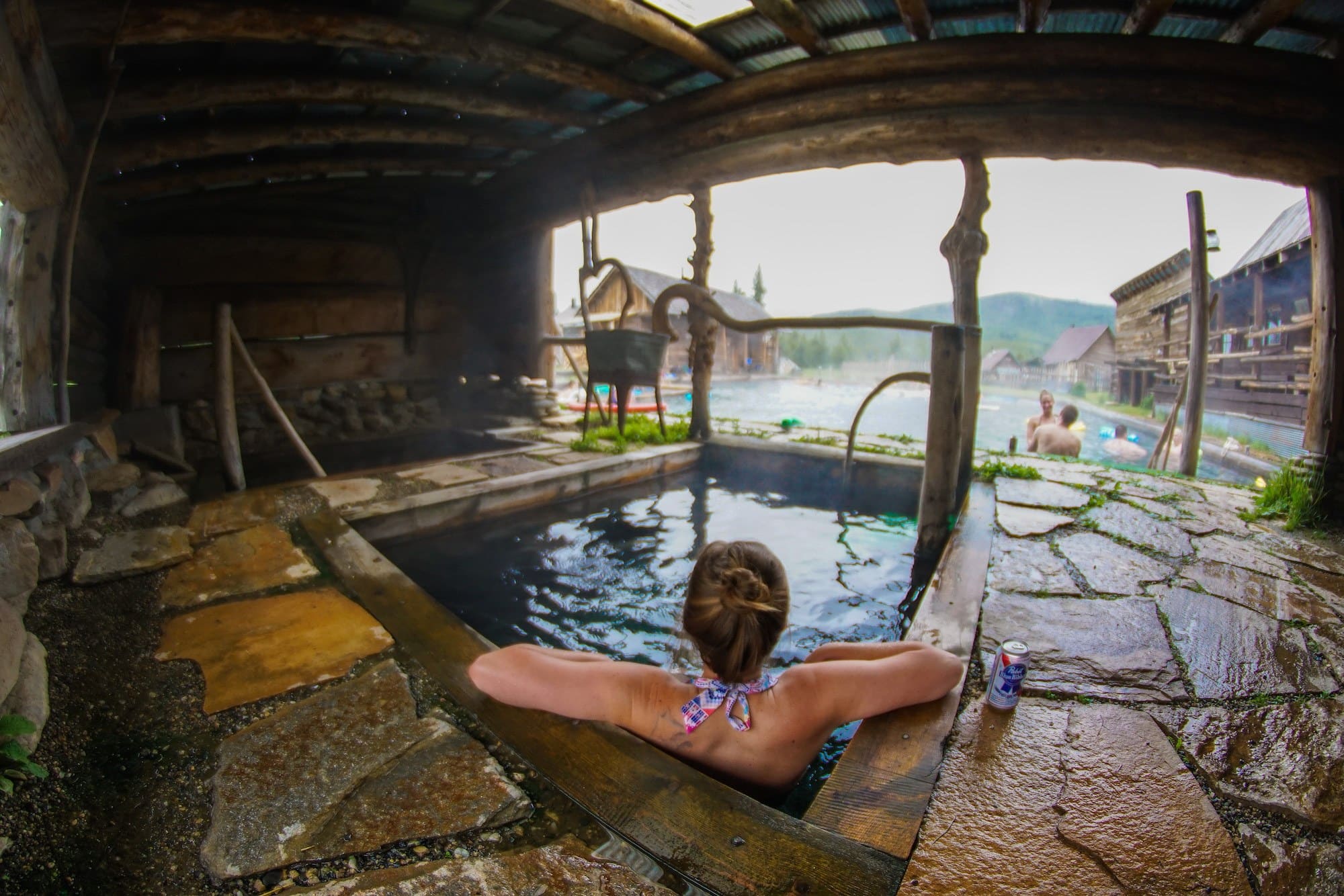 OUTDOOR ADVENTURE GUIDE: TIPS FOR VISITING MCCALL
Sitting on the shores of glacier-formed Payette Lake in the Cascade Mountains, McCall Idaho is one of my favorite mountain towns in the West. Between the gorgeous forested landscapes, four seasons of outdoor recreation, and the unpretentious vibe, I've considered moving here more than once. Visiting McCall, Idaho should be a must on every outdoor enthusiast's dream destination list.
Summers in McCall are glorious. With hundreds of lakes and some of the best whitewater in the country, there are countless ways to get your adrenaline pumping right at your doorstep. River rafting, water skiing, fly fishing, cliff jumping, hiking, mountain biking…pick your vice.
In this blog post, I share my favorite activities and best tips for visiting McCall Idaho.
How to Get to McCall
If you are flying, your first step for visiting McCall is to get yourself to Boise. Boise is located in Southwest Idaho & is served by seven airlines that offer flights to 20 nonstop destinations with connecting flights to thousands of cities worldwide. If you're driving, Boise is 6.5 hours from Portland, 5.5 hours from Salt Lake, 7.5 hours from Seattle, and 9.5 hours from Vegas.
From Boise, you'll want to fill up on gas and get ready for 2 hours of non-stop scenery as you drive north on Highway 55. Here you'll hug the Payette River which is home to some of the state's best whitewater. If you have time on the way back down to Boise, there are several companies that offer full-day and half-day rafting trips on the Payette.
8 Things to Do in McCall
1. Soak in Hot Springs
Like the rest of Idaho, McCall is known for its hot springs. The first to check out is Gold Fork Hot Springs, which are privately owned geothermal pools located about 6 miles off of Highway 55. A day pass is $10, and as a bonus, they also allow you to bring your own food and beverages in, including alcohol (but no-glass).
My personal favorite is Burgdorf Hot Springs, located 30 miles north of McCall. Burgdorf Hot Springs opened its doors in 1870 after geothermal water was discovered by local miners. Now the springs consist of one big soaking pool and two extra hot tubs. A day pass is $10, and the pools are open from 10 am to 8 pm. An even better way to enjoy Burgdorf is to bring a sleeping bag, food, and a camping stove, and rent one of their rustic on-site cabins for $40 a person. This gives you access to the pools 24 hours a day, including at night after they are closed to the general public.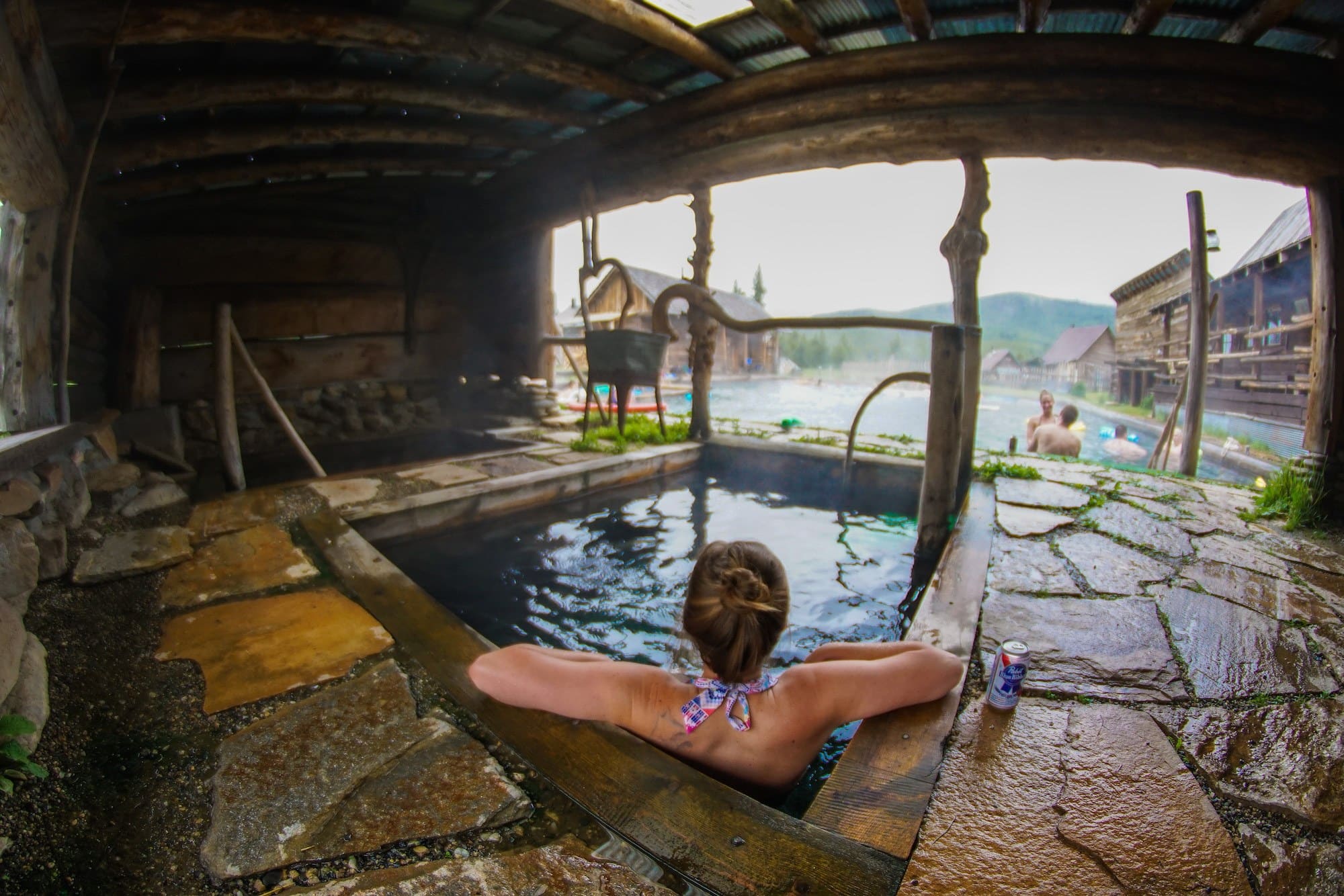 McCall also provides access to non-commercial hot springs. I'll leave it to you to chat with the locals to find out where these are.
Learn how to get to Burgdorf in the winter by snowmobile.
2. Go Fly Fishing
Try your cast in one of many rivers or lakes in McCall. If you want to learn how to fly fish or want tips on the best local spots, check out Taylor Outfitting. The owner, Robert Monroe, and his guides will take you to wherever the fish are biting and teach you a few new skills while you're out.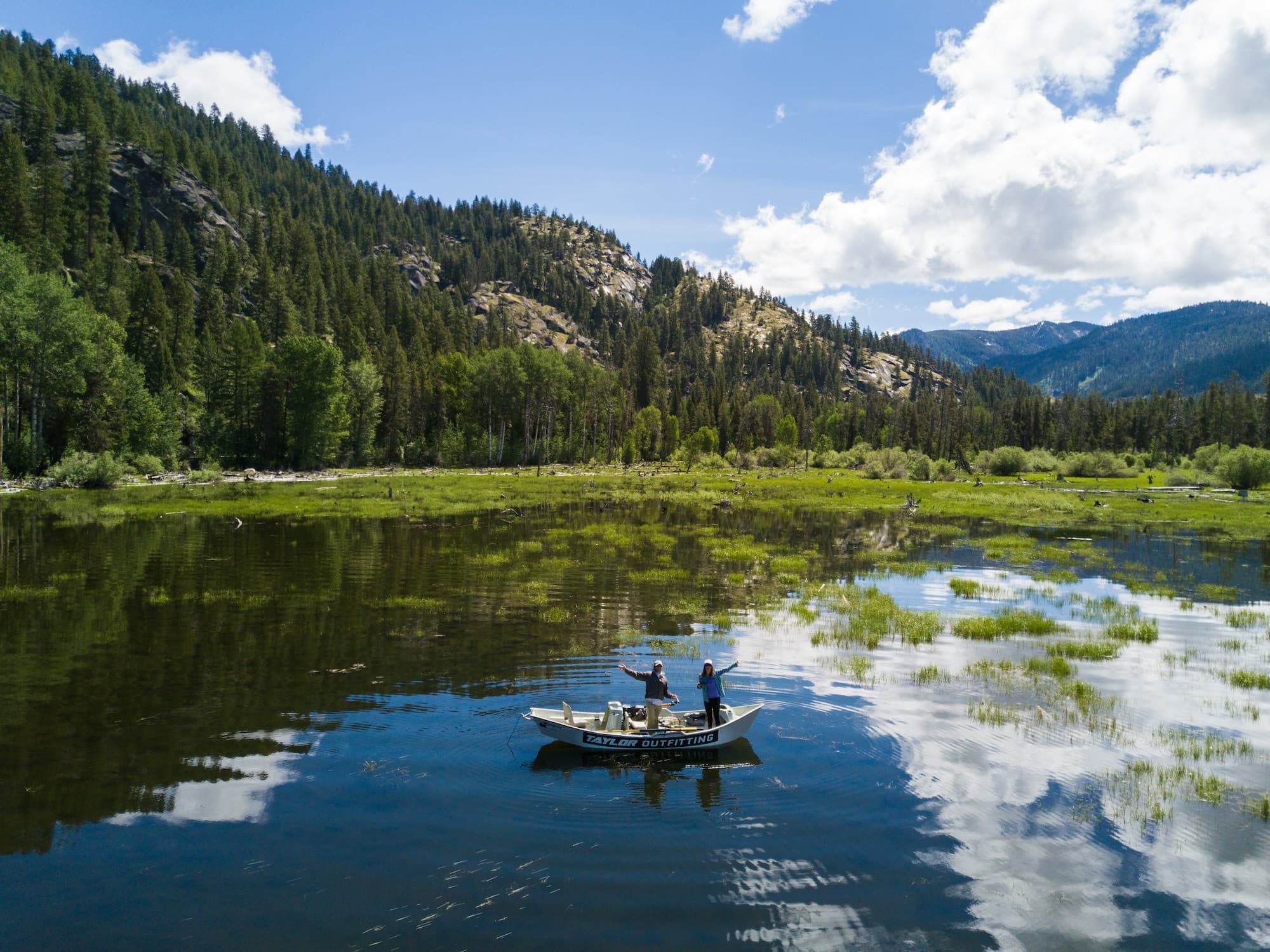 3. Take a sunset cruise
Catch a sunset onboard the "Idaho" with McCall Lake Cruises. May through August, they have adults-only trips on Thursdays featuring live piano and a fully stocked bar. This tour of Payette Lake will leave you with serious cabin envy.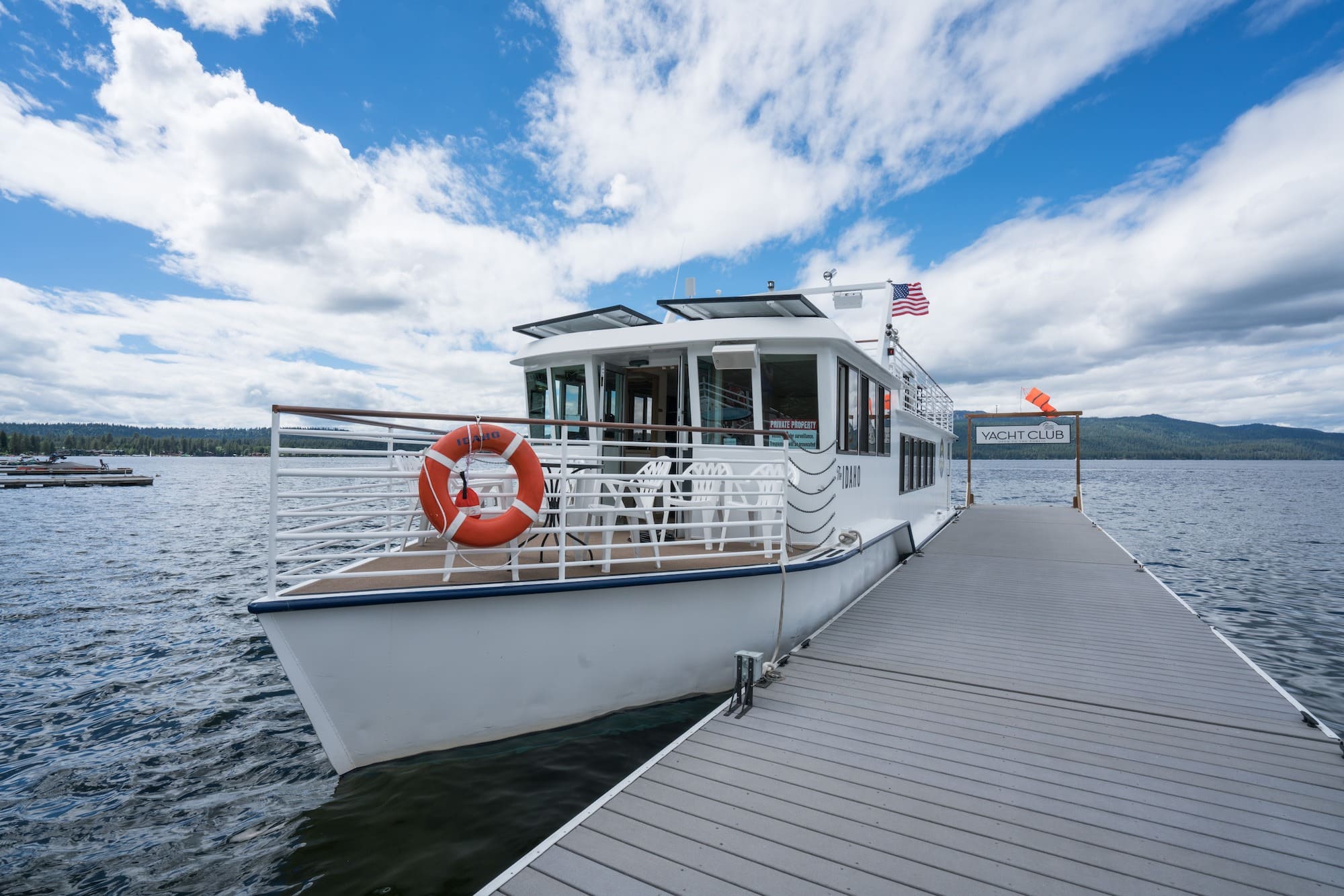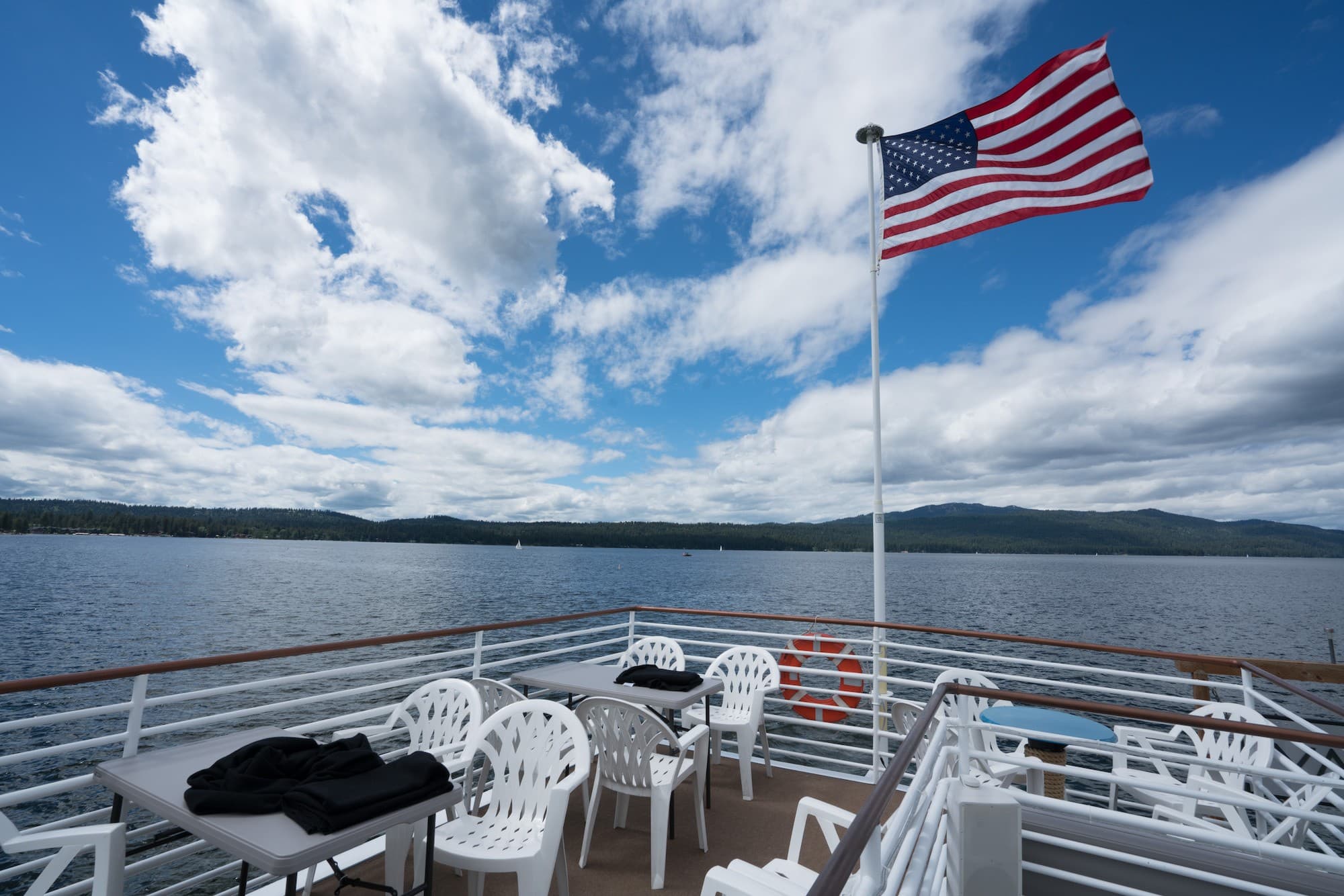 4. Paddle the Upper North Fork of the Payette River
This gorgeous, lazy creek is a non-motorized area, and the only other folks you'll run into are the occasional paddler and fisher hanging out on the banks.  You can rent a kayak, canoe, or stand-up-paddle board from Backwoods Adventures, located at the North Beach boat ramp. Head out and travel upstream as far as 7 miles. I'd recommend starting as early as possible for the most solitude and the best chance of seeing moose and black bears which frequent the area.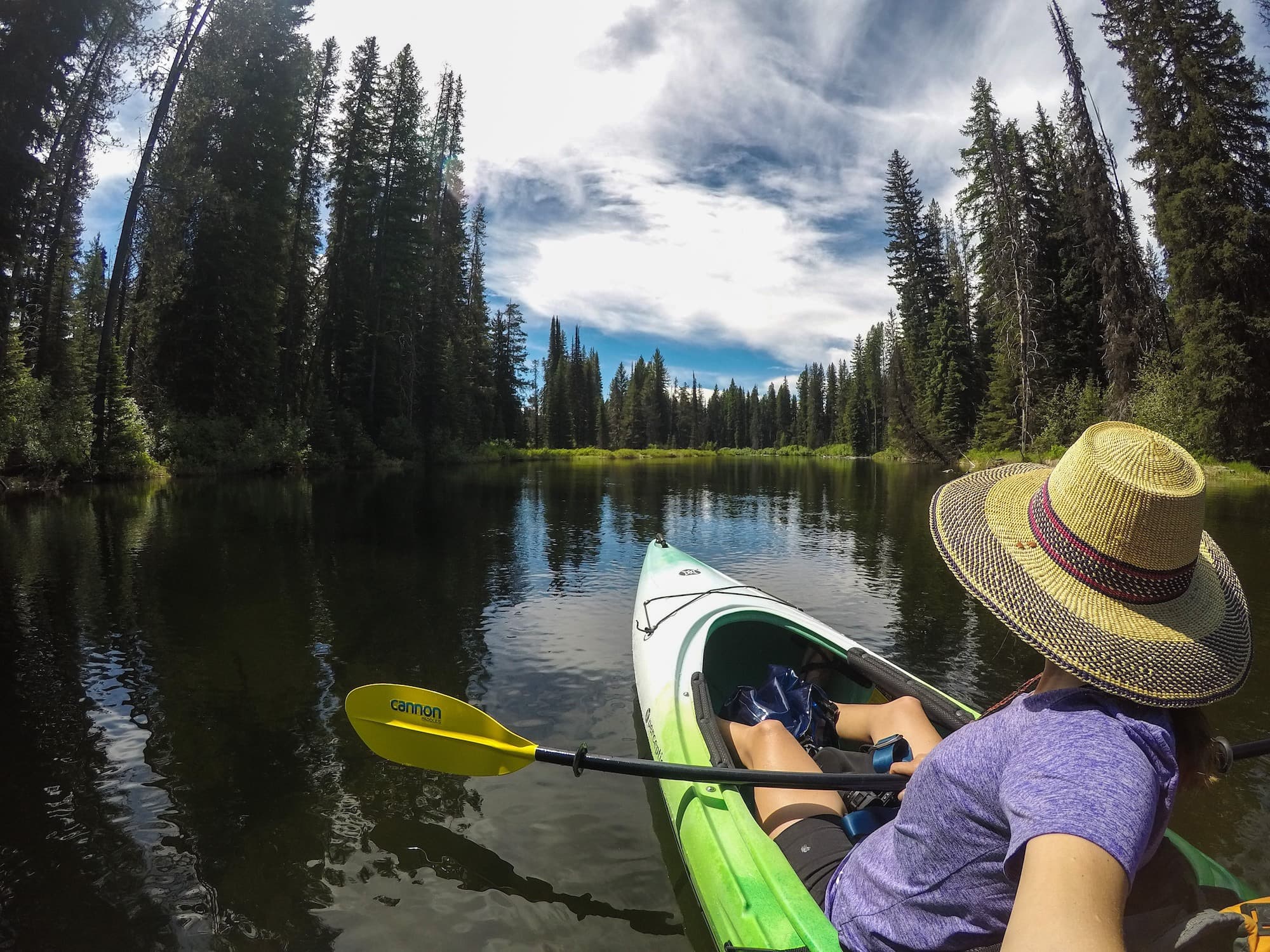 5. Bike the Singletrack at Jug Mountain Ranch
Jug Mountain Ranch, just south of McCall, offers one of the best mountain biking trail systems in the region. While privately owned, the trail network is free and open to the public and offers everything from flat, meandering rides through ponderosa forest to expert-level terrain with jumps to the nine. Don't worry though, the trails are well mapped and marked to ensure you don't end up somewhere beyond your riding capability. Don't have a bike? Jug Mountain Ranch offers on-site rentals and can even hook you up with an instructor if you are looking to build up your confidence.
6. Hike to Goose Creek Falls
Goose Creek Falls is a moderate hike in McCall that begins just below the base of Brundage Mountain. You'll drop 750 feet in a mile and a half as you weave through ponderosa pine and Douglas fir trees that hug the banks of Goose Creek. As you approach the top of the falls, you'll cross a bridge and then take a left at the fork to reach the waterfall. Remember to save a little energy, as you'll be gaining all of that elevation you lost on the way back to your car.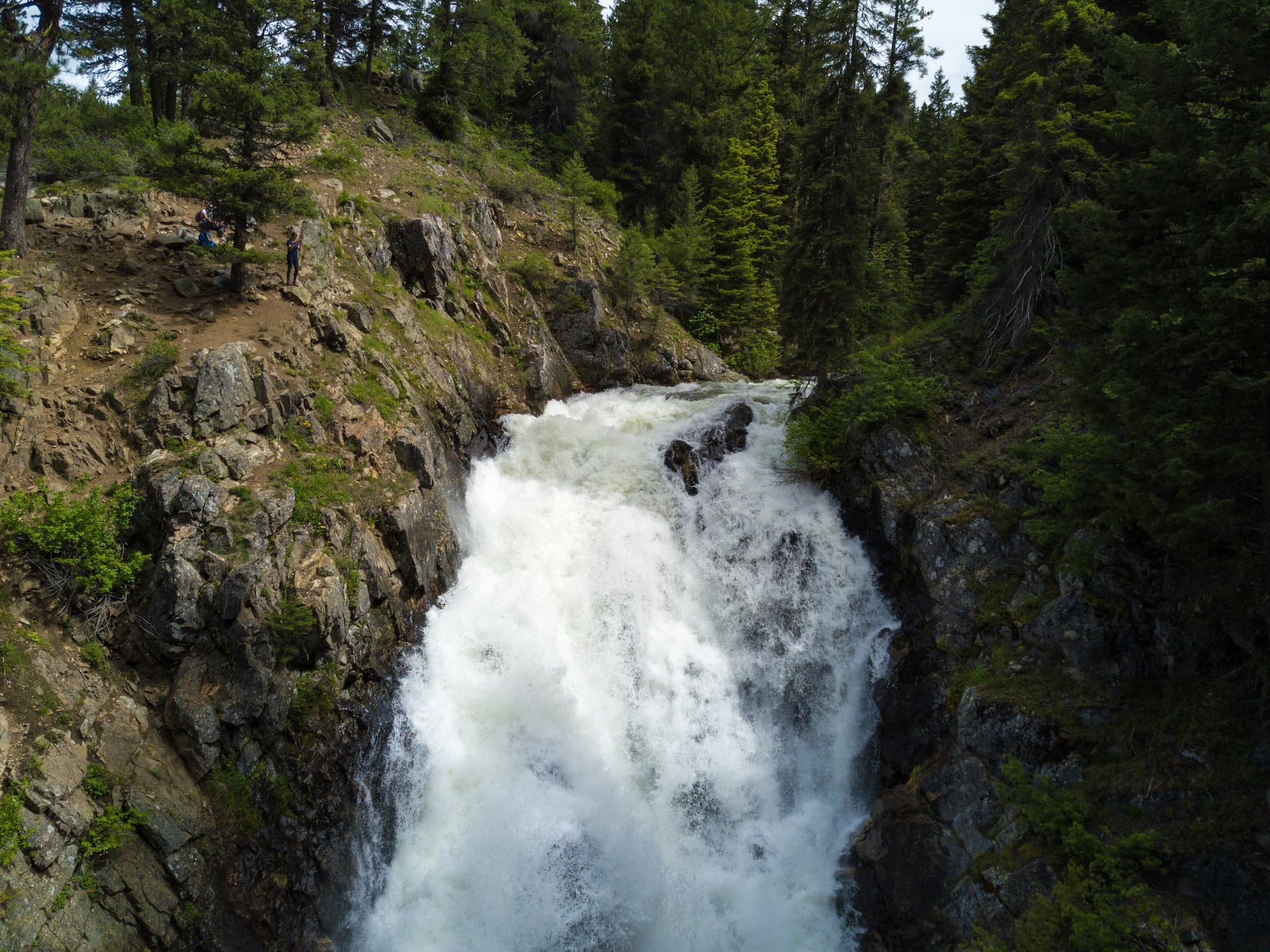 7. Raft the Payette River
Idaho has more miles of whitewater than any other state, and the Payette River between Boise and McCall is an exciting way to get a taste. Numerous outfitters run half and full-day trips, and different stretches offer a variety of thrills – whether you're looking for adrenaline pumping rapids or a mellow float with the family. Most trips depart from Banks located on Highway 55.
8. Swim in the Lake
Drive down Warren Wagon Road to the other side of the lake from McCall and spend the day hanging out at North Beach, where there's a nice sandy bottom perfect for wading around. You can also continue further down that dirt road to find your own private lookout point.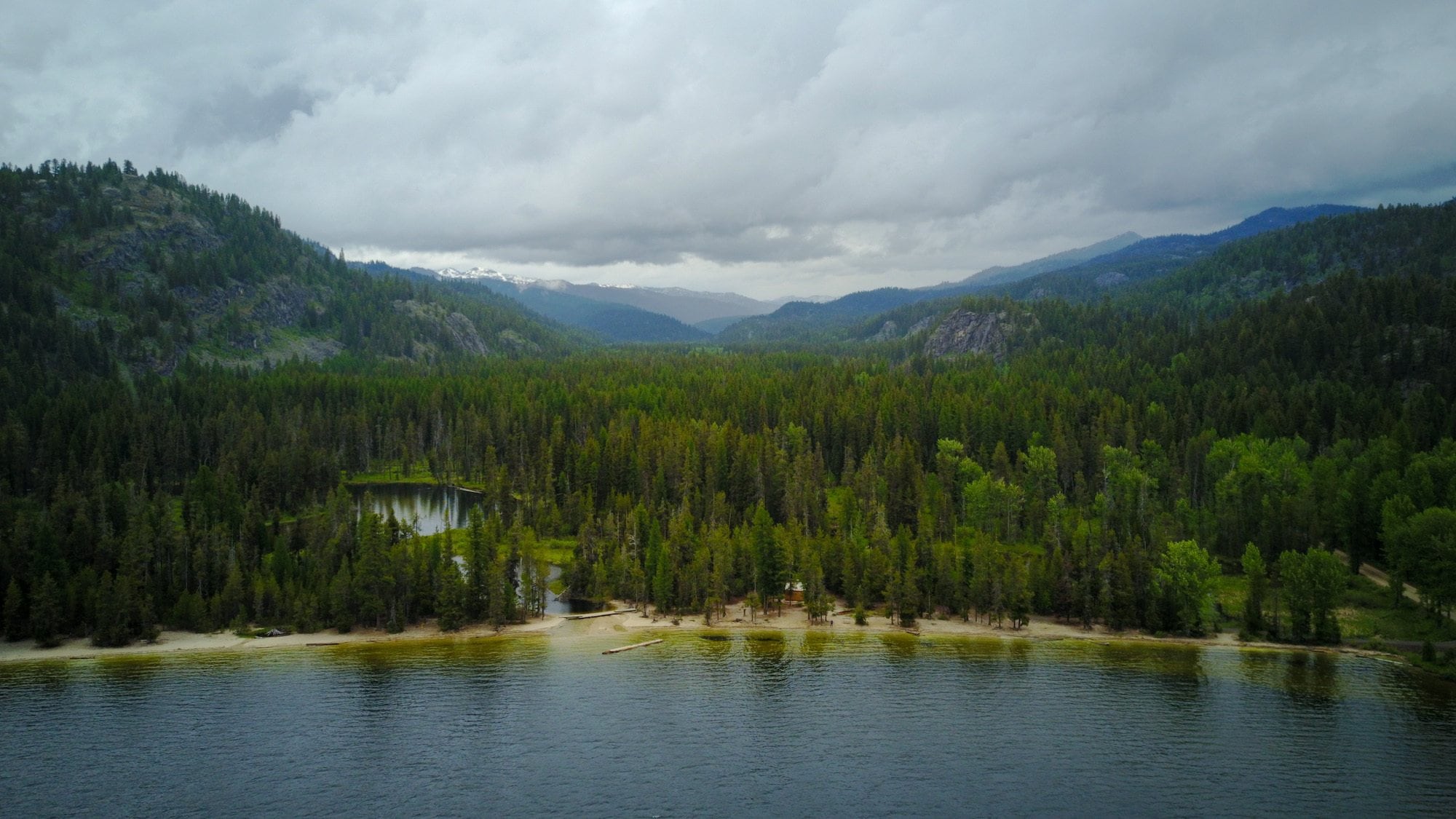 Where to Eat & Drink in McCall
A local's favorite! Wash down their delicious elk burger with one of their in-house brewed beers.
The Shore Lodge offers the best lakefront dining patio in McCall and is an awesome place to grab lunch. They are known for their burgers, but also have tasty salads and delicious cocktails.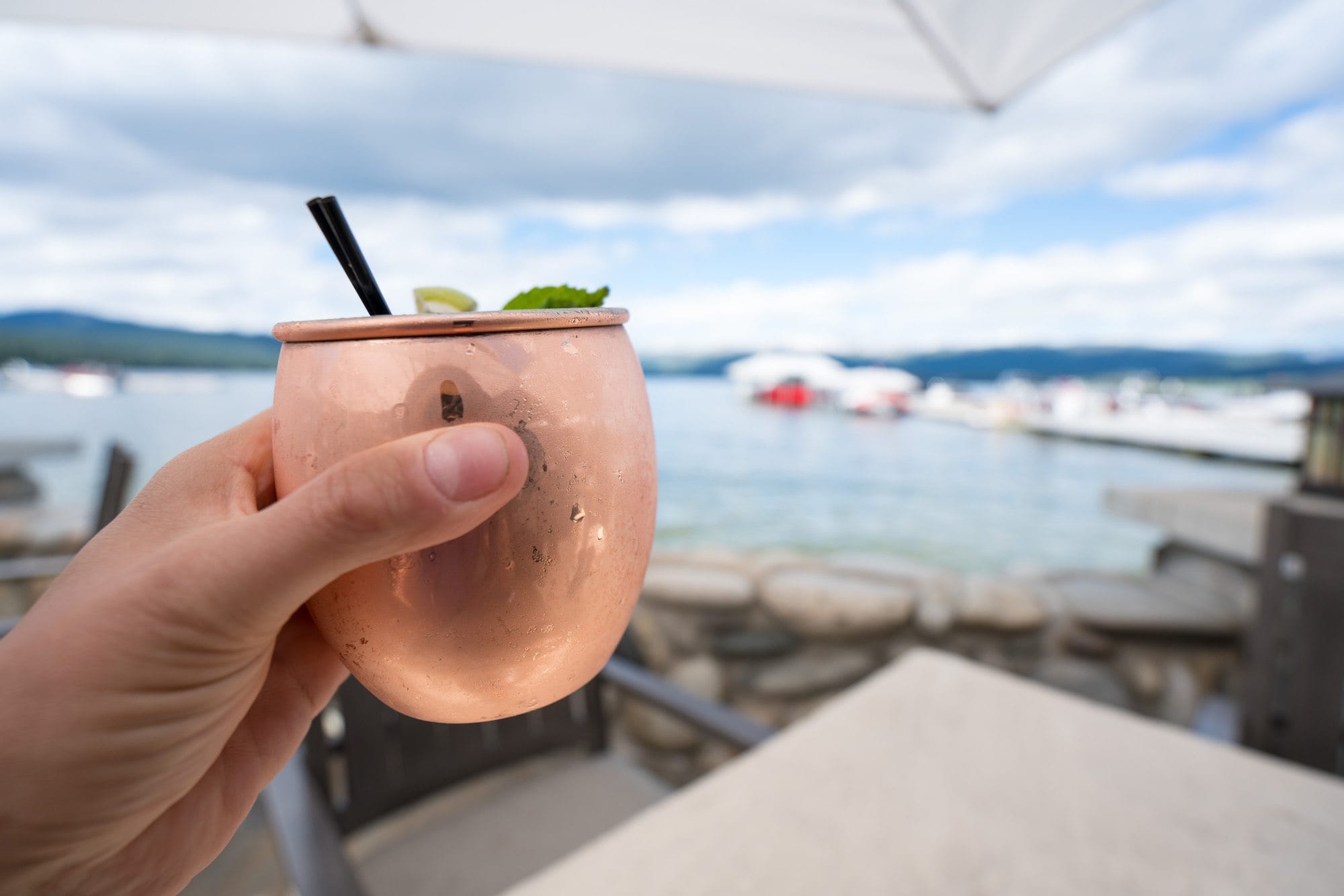 This place has been around FOREVER and is a quick classic burger joint. Grab a burger (or their famous veggie burger) and a side of Idaho tots with fry sauce after a big morning on the trail. You'll get your fill of fry sauce (an Idaho delicacy) before going onboard the "Idaho" with McCall Lake Cruises. This 1.5-hour tour of Lake Payette will leave you with serious cabin envy. They also offer sunset cruises on certain nights of the week, so check the schedule if that interests you.
With fish as fresh (and sustainable) as it gets, the poke bowls are a local favorite. They also have some great happy hour deals for you early diners. Pro-tip: If you're nice and chat up your server, you might get lucky and be offered the local's menu which features some extra special rolls.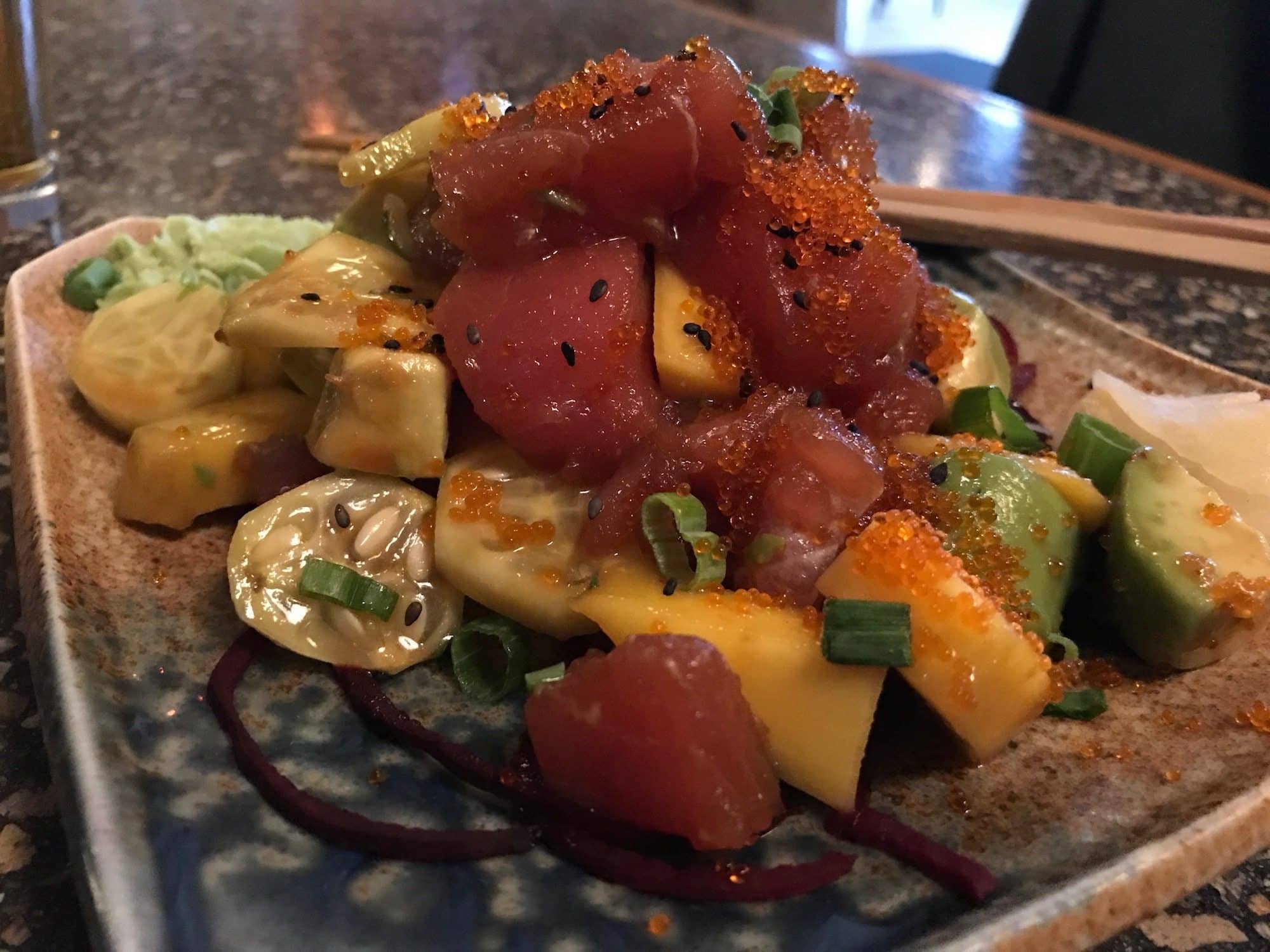 Treat yourself to dinner at Hotel McCall's Rupert's, one of the "fancier" restaurants in town, where you can try some mountain classics. Think locally raised venison and elk and locally picked huckleberries.
Ruby's Kitchen is the new morning hot spot in McCall that defies standard mountain fare with some of the freshest food in town. Ruby's has a couple of quick grab-and-go breakfast sandwiches, burritos, smoothies, and pastries, but I'd suggest taking the time to sit down and smell the fresh-brewed coffee while sampling a breakfast bowl off their locally sourced menu.
Where to Stay in McCall
CAMPING AT Ponderosa State Park
Ponderosa State Park sits on a skinny 1,000-acre peninsula that extends out in the middle of Payette Lake and is the perfect place to catch the sunset, as it faces directly west. Take a stroll on the Peninsula Trail which hugs the shoreline, or drive up to Osprey Cliff Overlook, the highest point in the Park, for the best views. If you visit in May, keep an eye out for wild morel mushrooms. If you find any of these local delicacies, feel free to pick them, but make sure to leave the base intact, so they grow back the following year.
There are four areas within the park that you can stay:
The Peninsula Campground has 113 campsites, 23 of which have 30-amp electric hook-ups & there are 3 bathhouses with hot showers & flush toilets.
The RV Group Campground with 50 campsites, all of which have 30/50-amp electric and sewer hook-ups.
The Northwest Passage Campground has 22 non-reservable campsites and vault toilets only.
Finally, there are 5 deluxe cabins right on the shore of Payette Lake, each cabin sleeps 5-8 people & has all the "comforts of home."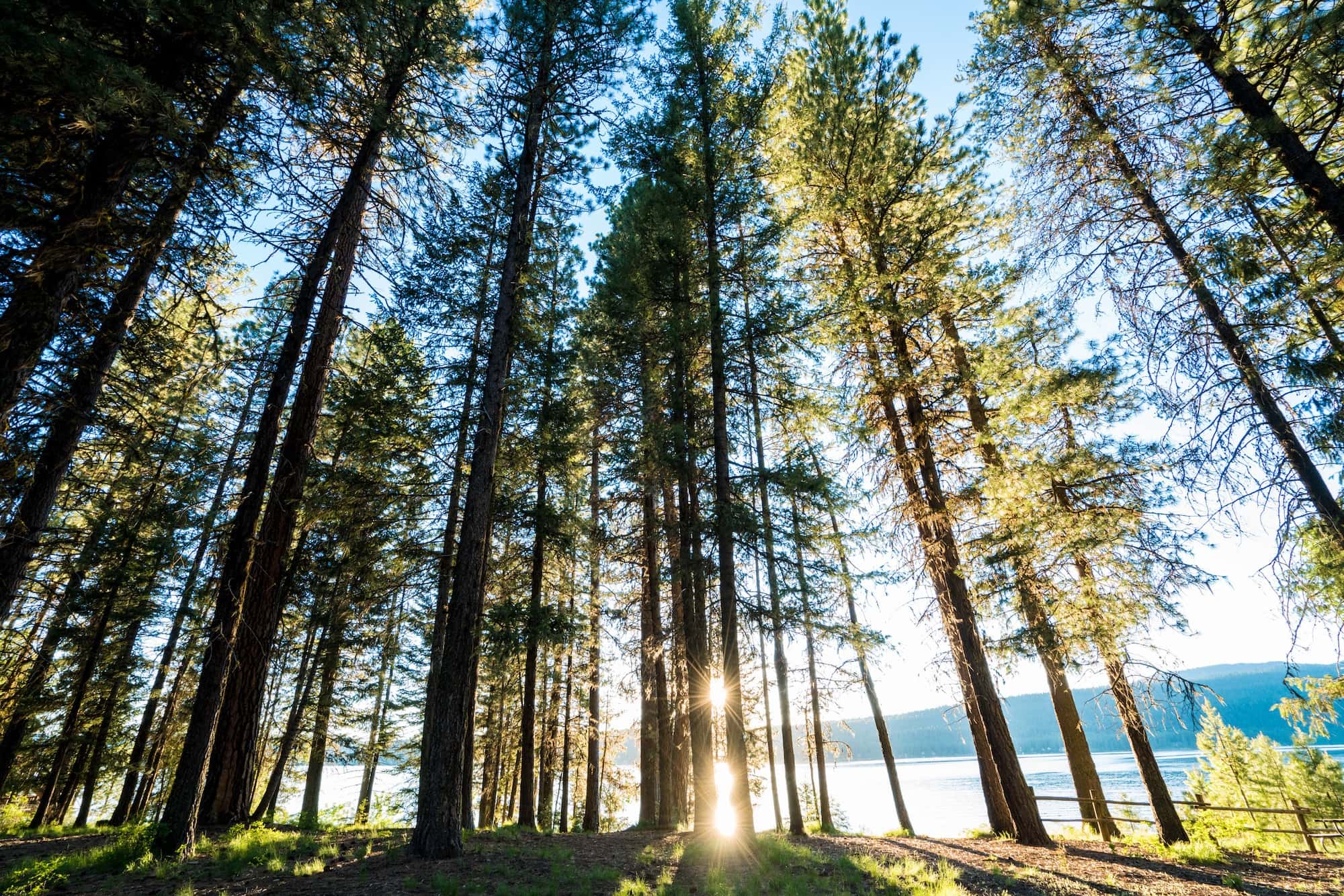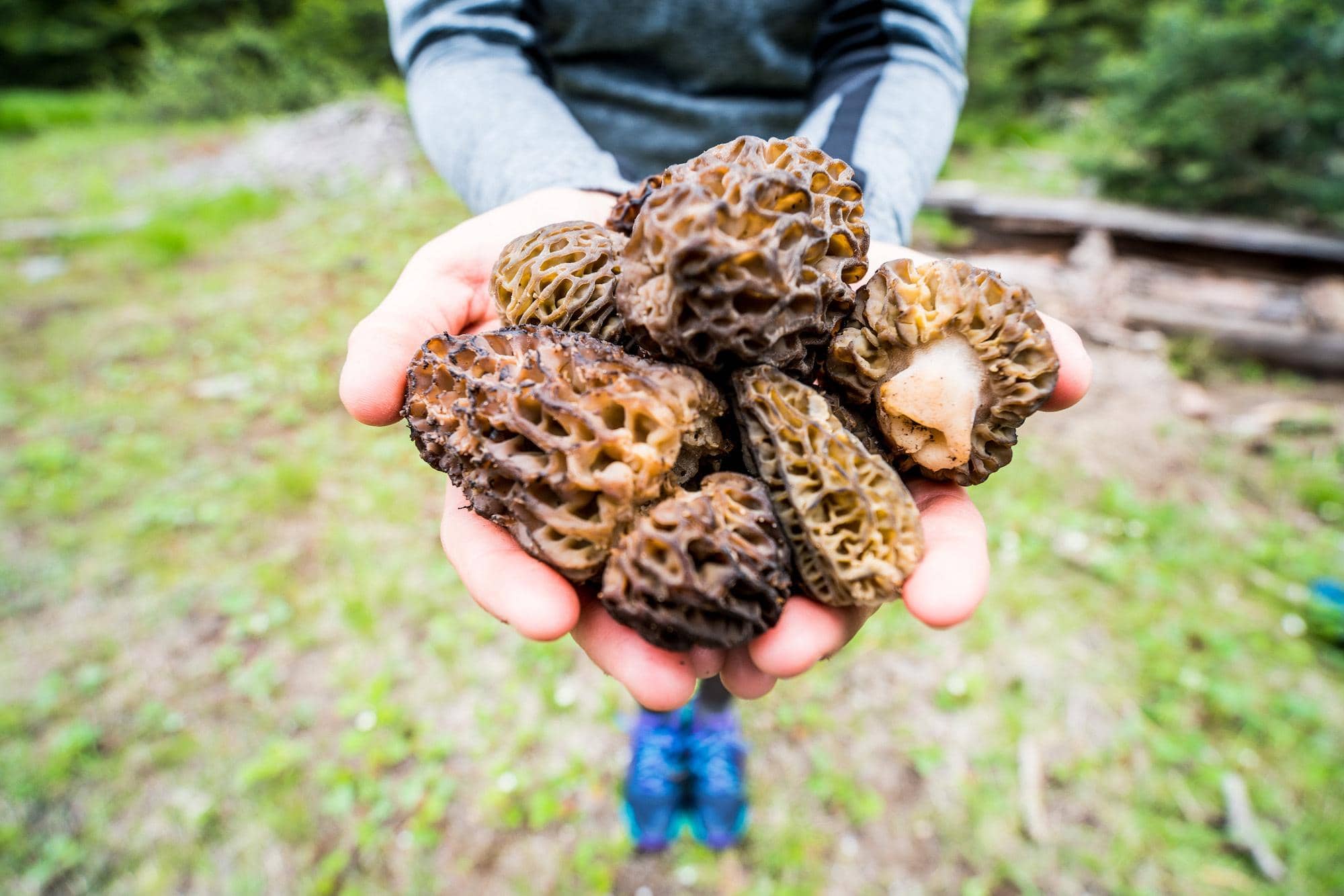 Dispersed/Forest Service Camping
McCall also has many forest service campgrounds and places where you can camp for free on the outskirts of town. Check out our blog post "How to Find Free Campsites" to arm you with the tools you need to find the perfect private spot to park for the night.
The Alpine Cabin at Jug Ranch
(*THIS IS NO LONGER AVAILABLE FOR OVERNIGHT STAYS*) For a unique Idaho experience, you should spend your first night at the Alpine Cabin at Jug Mountain Ranch. This is a tiny container home located at the end of a trail system where you have nothing but stars, solitude, a lakefront porch, and views of Jughandle Mountain from your back porch.
The cabin is very basic but has everything you need to survive, and it's even open in the winter. The cabin has a wood-burning stove, 4-bunks, a propane cooktop, and a french press for your morning coffee. If you've been thinking about off-grid tiny home living, this is a great way to take a test run. All you need to bring is a warm sleeping bag, pillow, food, hot drinks, and lots of layers, and the friendly folks at Jug Mountain Ranch can shuttle you and your gear in.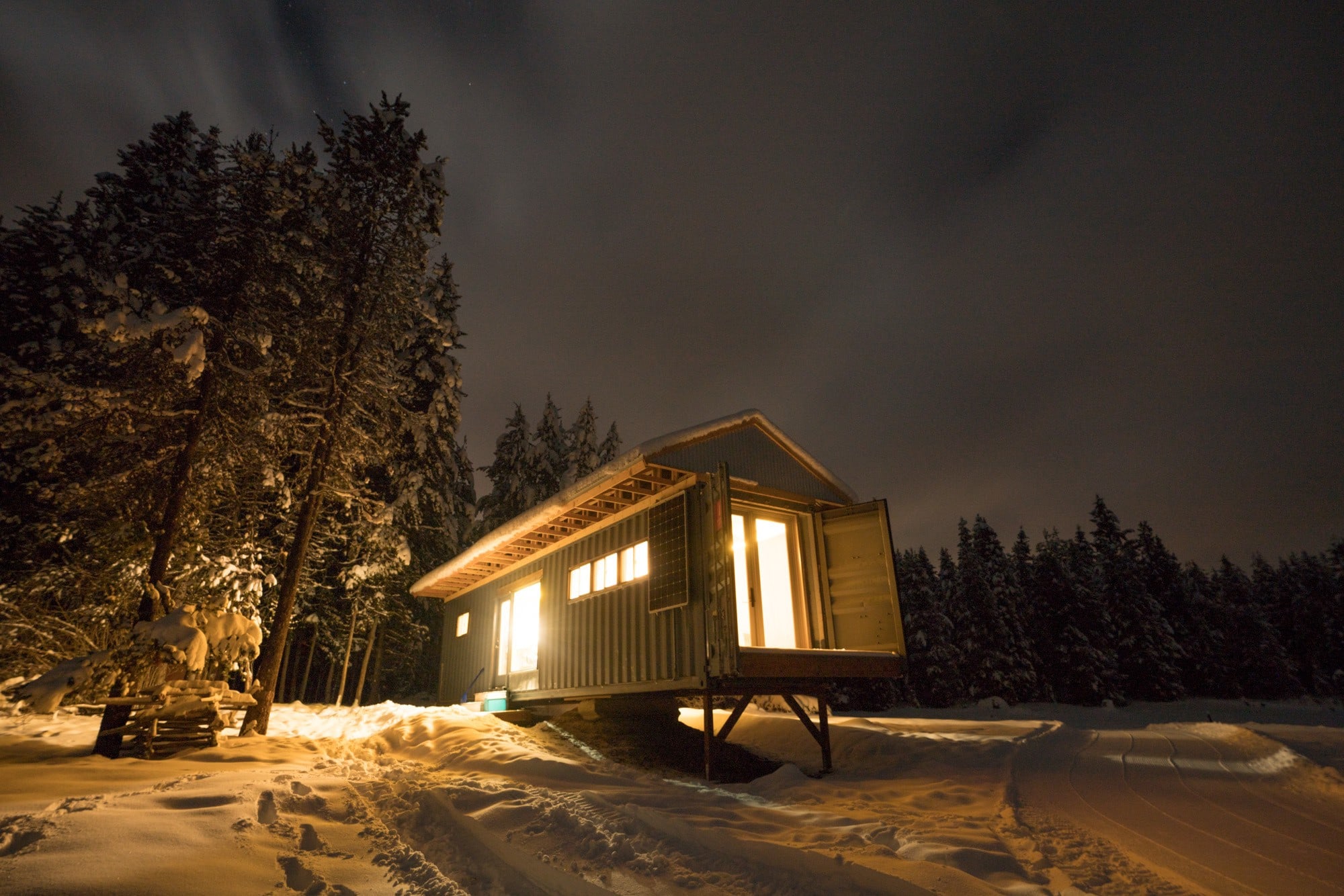 In the heart of McCall, this historic lakefront hotel is within walking distance of everything McCall has to offer. Rooms are comfortable, there is an indoor saline pool, and the onsite restaurant has a continental breakfast so you can get on with your day.
There are a lot of unique Airbnbs all over Idaho in general, and it's a great option for when you're visiting Mcall, Idaho. Here are a few to check out. If you've never used Airbnb before, you can save $40 off your first stay by signing up with Bearfoot Theory's Airbnb link.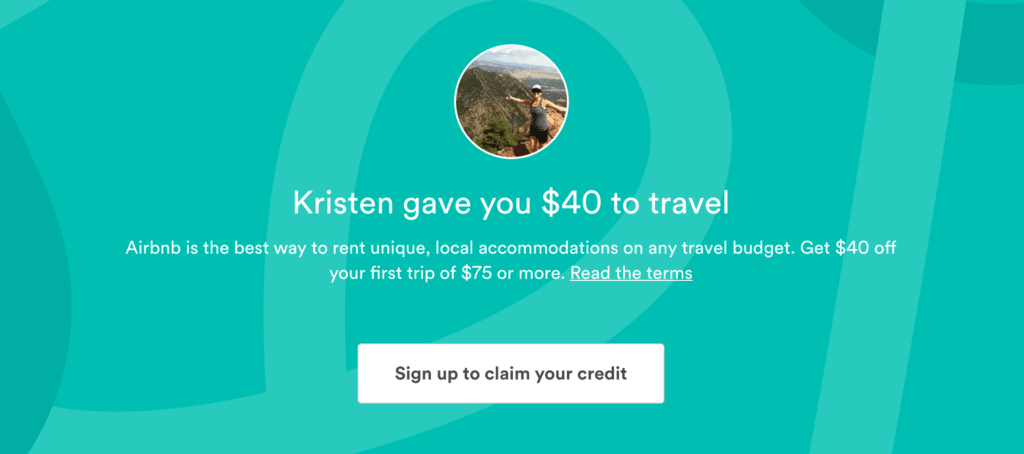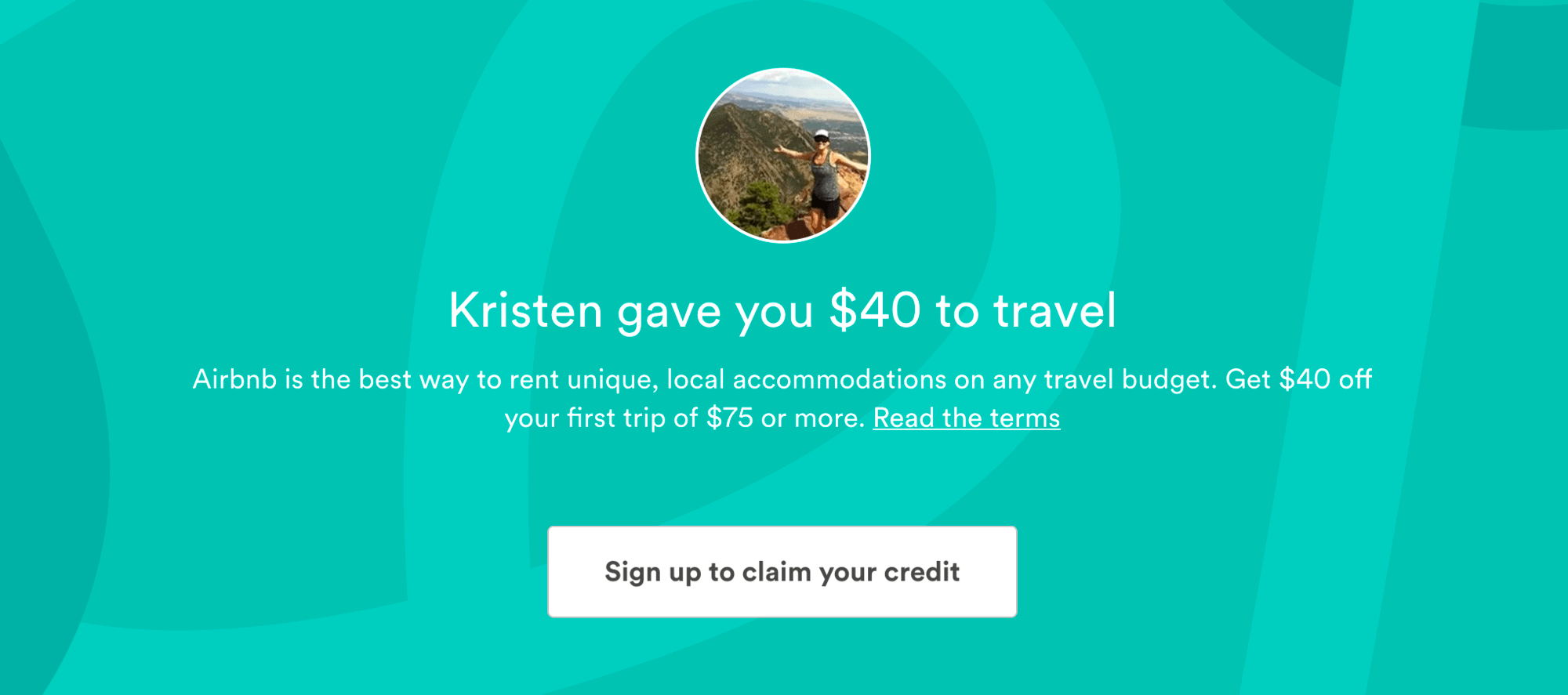 Are you going to be visiting McCall, Idaho soon?  Have you been to McCall, Idaho? What else would you add to the list? Leave a comment below and let us know!