4-Day Sun Valley and Stanley Idaho Itinerary for Outdoor Enthusiasts
Sun Valley and Stanley Idaho are a haven for outdoor enthusiasts who want to explore untouched wilderness, hike among the state's most rugged…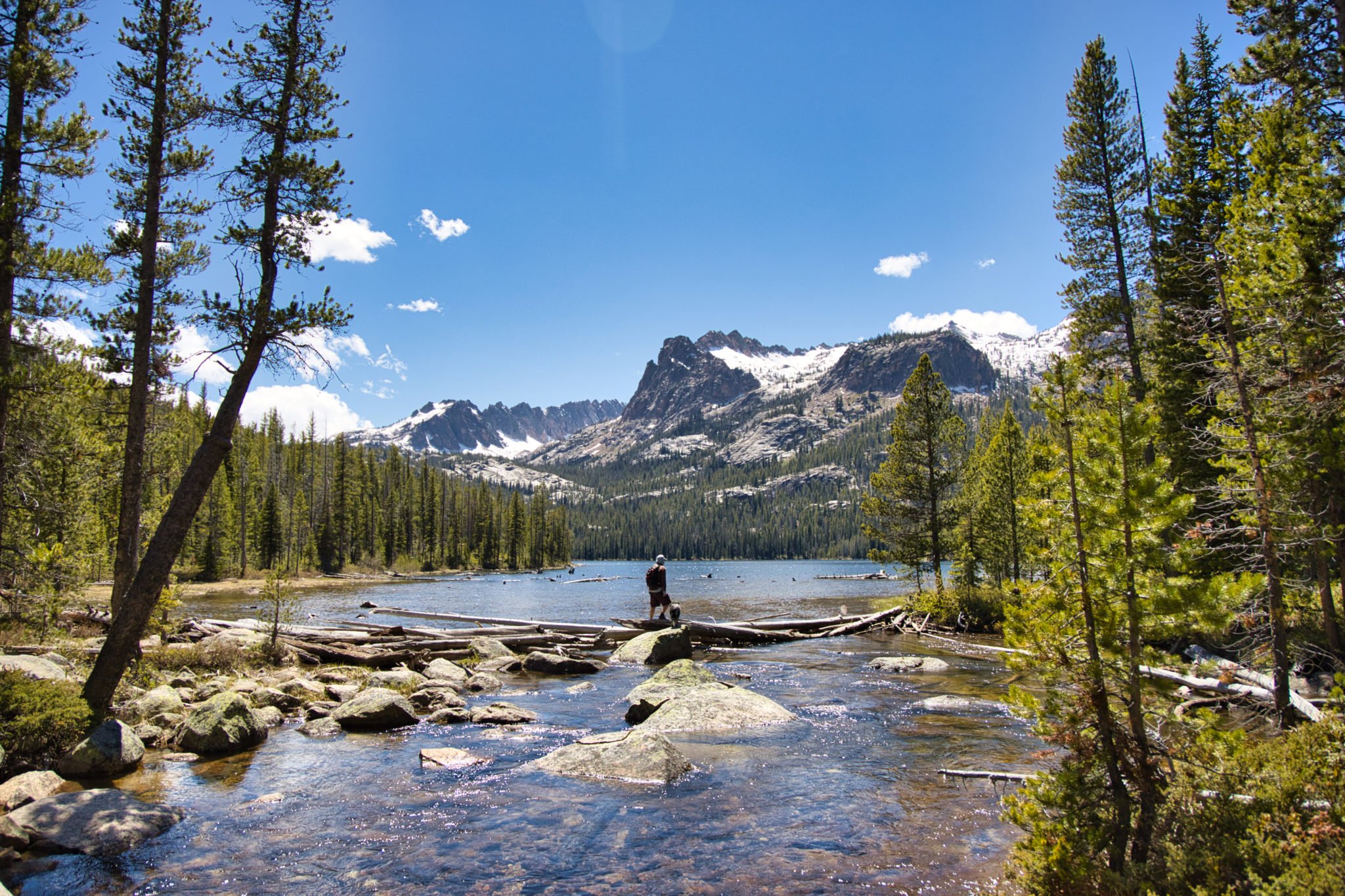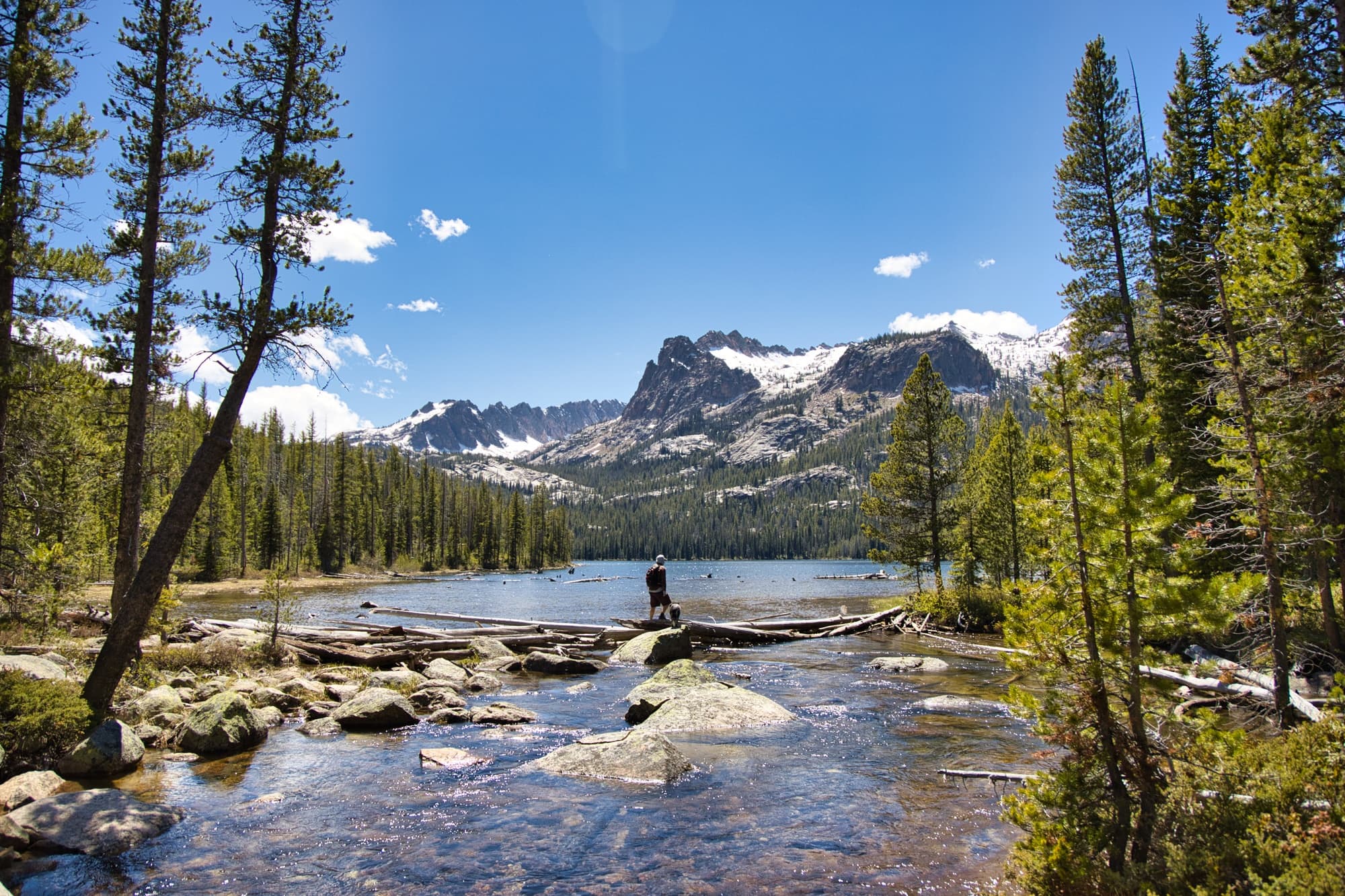 Sun Valley and Stanley Idaho are a haven for outdoor enthusiasts who want to explore untouched wilderness, hike among the state's most rugged terrain, and raft world-class rivers.
Growing up in Idaho, the towns of Sun Valley and Stanley have a special place in my heart. Known for the jagged Sawtooth mountains, the Middle Fork of the Salmon River, and the country's first chairlift, these towns are a mecca for outdoor enthusiasts looking to get off the beaten path.
We've shared a lot about Idaho here, and in this blog post, I share an action packed 4-day itinerary for Sun Valley and Stanley Idaho with hiking, biking, hot springs, great food, and more. Of course, you could easily spend an entire summer exploring this area, but with these tips, you'll get a really nice taste for what this part of Idaho is all about.
Follow this itinerary to plan your adventurous road trip to Sun Valley and Stanley Idaho.
Important Reminder: As it goes in all of the destinations we share, please practice good trail etiquette and remember to Leave No Trace. This means packing out all of your garbage (including toilet paper), being respectful to others, and following the established rules.
This post was sponsored by Visit Idaho. For more Idaho itineraries and tips, check out the Visit Idaho blog – it's a gold mine for trip planning info.
#1 campsite finder app
Try The Dyrt PRO free for 30 days
Get a FREE 30-Day membership to The Dyrt PRO, one of our favorite apps for finding campsites.
Perks include:
• 5,000+ free camping locations
• 1,000+ campground discount network
• $0 extra booking fees
• Get reservations at sold-out campgrounds, and more
Use the code BEARFOOT to get 30 days free!
---
Day 1: Explore Sun Valley
Sun Valley is home to the first chairlift in the United States, so ski culture runs deep here. However, there's a lot more to this ski town than powdery turns. Sun Valley has great fly-fishing, biking, and hiking trails. I recommend hiking the 3.5 mile Proctor Mountain Trail for great views of town or up to Pioneer Cabin if you want more elevation gain to warm up your legs for the rest of this road trip.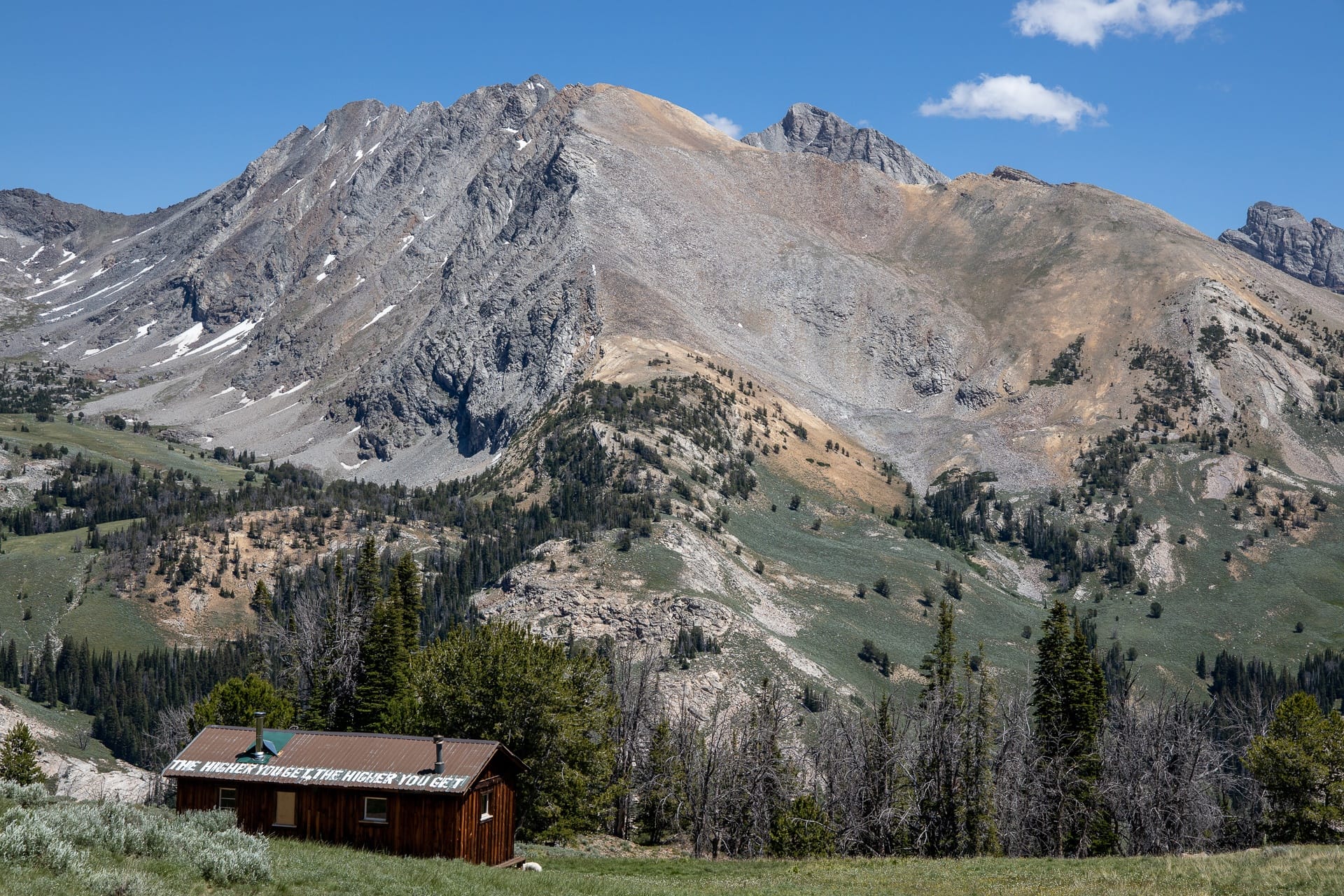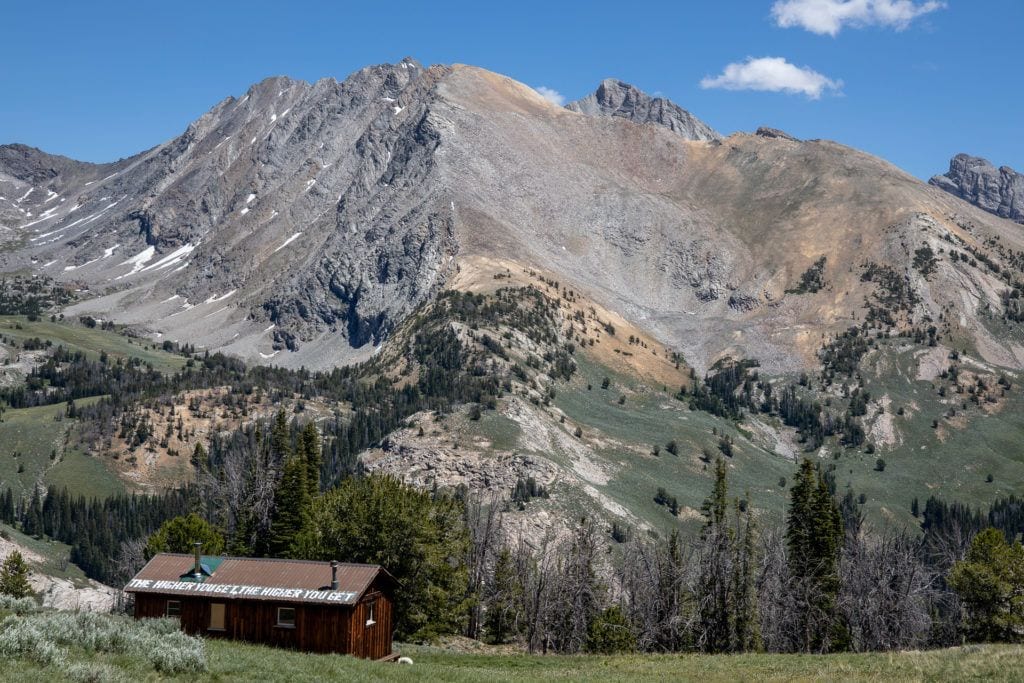 Post-hike, fuel up at Enoteca or Asian-inspired Richshaw and save some time to check out downtown Sun Valley. The Limelight Hotel in Ketchum or Hotel Ketchum are great options for cool, dog-friendly lodging. They are also a quick walk from all the restaurants and shops in Sun Valley.
Not up for a night indoors? There's dispersed camping off of Highway 75, just north of Sun Valley, if that's more your style. Just make sure you stock up on food and cooking supplies in downtown Sun Valley before heading out on the rest of your road trip.
[tagline_box link="https://bearfoottheory.com/6-best-small-towns-in-idaho/"]The 6 Best Small Towns in Idaho
[/tagline_box]
---
Day 2: Hike / Bike near Galena Summit
On the second day of your Idaho road trip, hop back in the car for a scenic hour-long drive up to the small town of Stanley in Central Idaho. The route along Highway 75 has stunning views of the Sawtooth Mountain Range. Take a detour and go hike Norton Lakes, midway between Ketchum and Stanley. This 4.6 mile-long hike is rated as moderate, and will give you a taste of the Sawtooth National Forest. Or if you are a mountain biker, the trail system with over 60-miles of single track at Galena Lodge is not to be missed.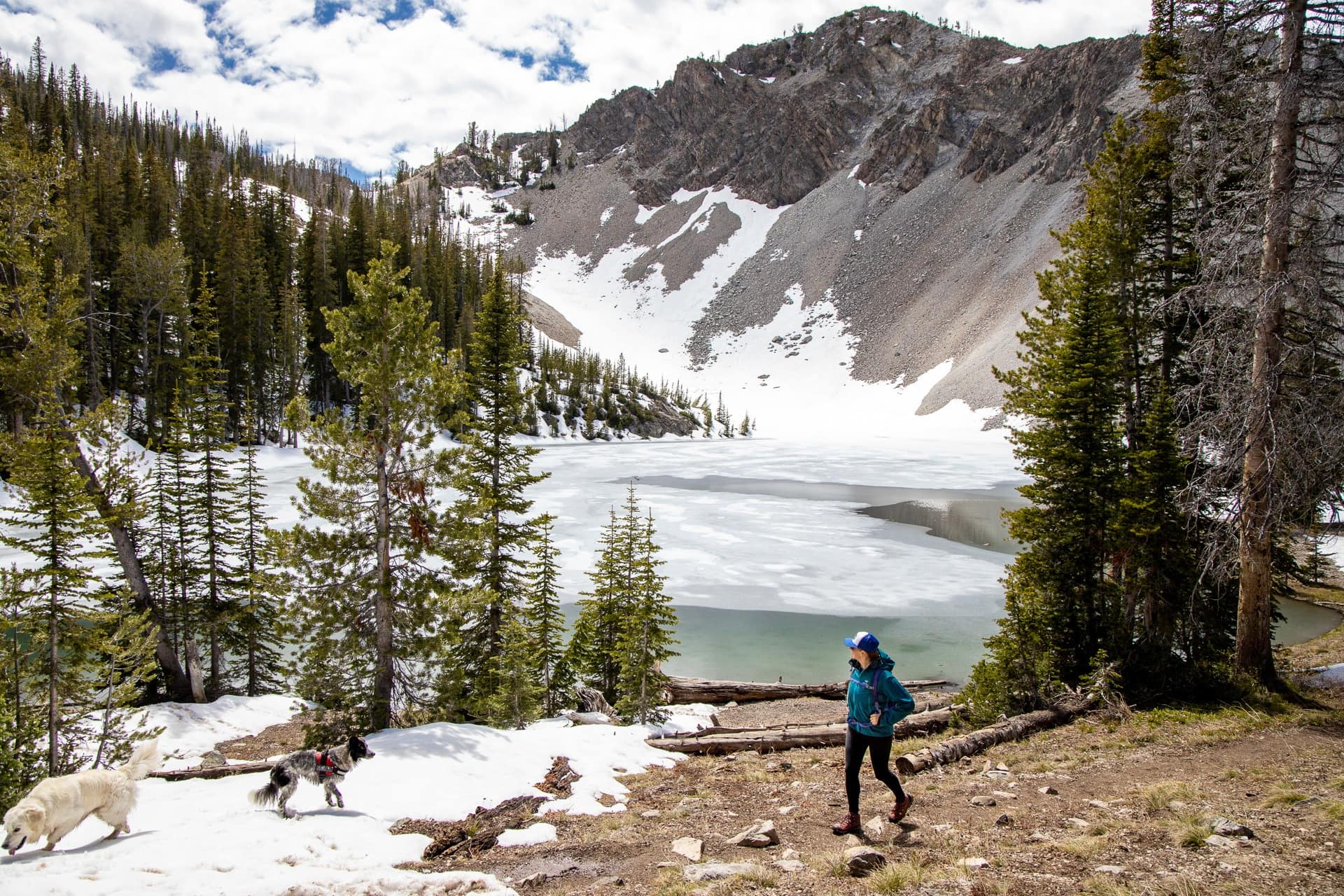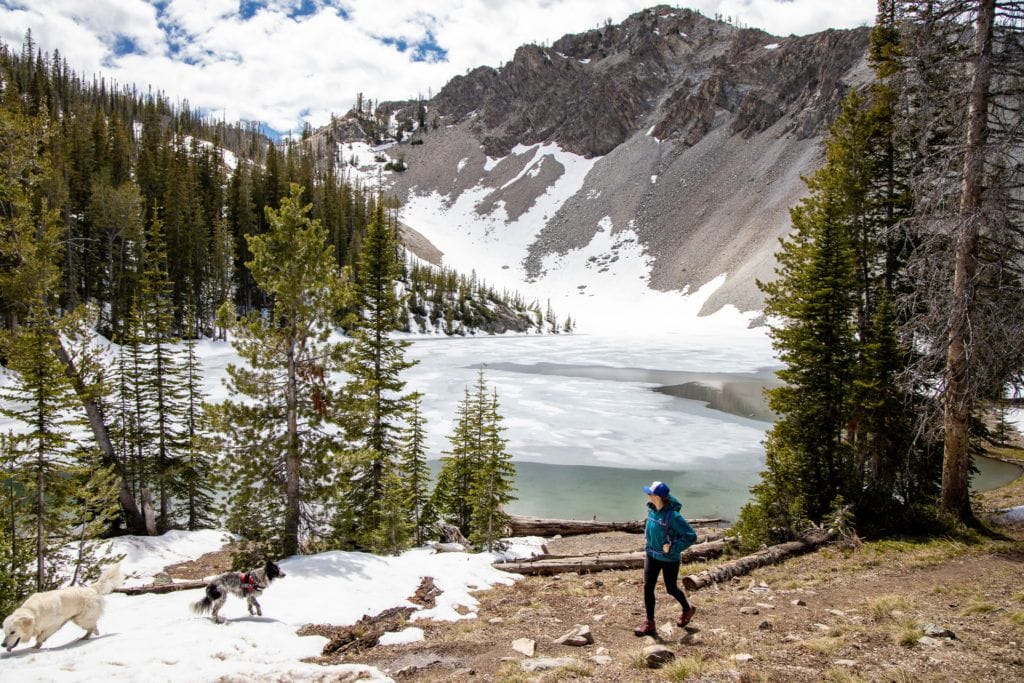 Afterwards, continue on over Galena Summit, and soak up your first views of the Sawtooths and the headwaters of the Salmon River as you approach the funky, Western-style town of Stanley. I recommend stopping at Alturas or Pettit Lake for some lake time before heading closer to town.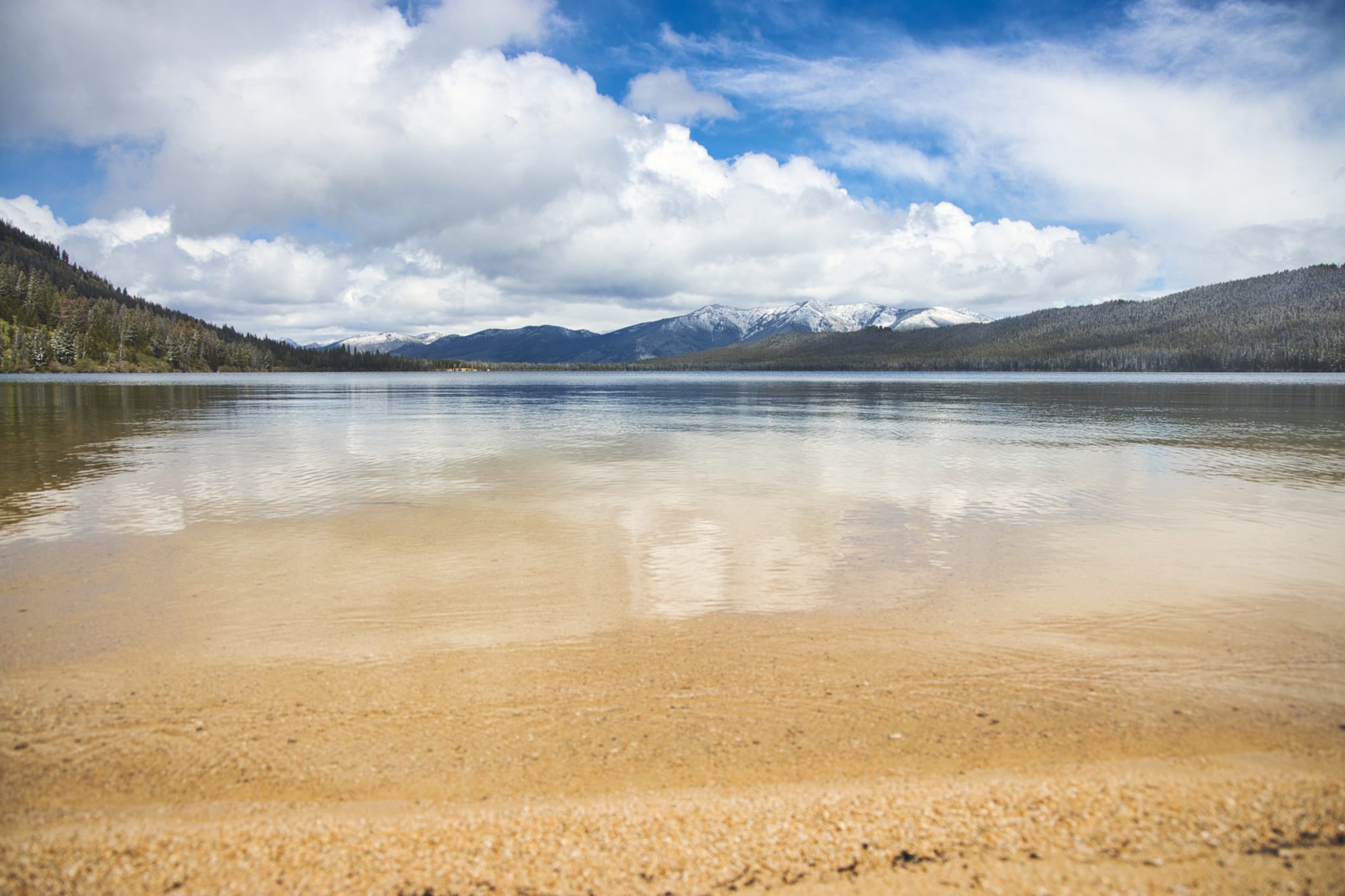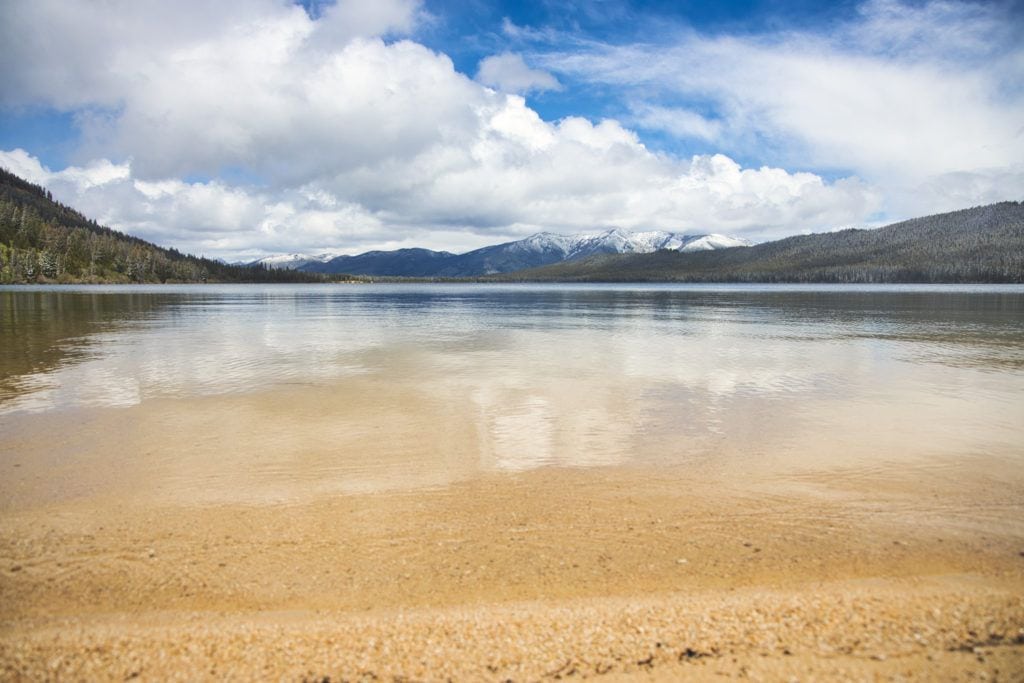 For Stanley Idaho lodging, the Mountain Village Resort is a great option and also gives you access to their private hot springs. If you prefer to camp, there is no shortage of free dispersed camping (check out this blog post for tips on finding good free campsites). If you need more amenities, the campgrounds at Redfish Lake are a good bet. Reservations are highly recommended as campgrounds book up far in advance. If you're not able to score a reservation, there are a number of first-come, first-served campgrounds in the Redfish Lake area as well – you can read more about Redfish Lake campground options here.
Day 3: Hike and visit the town of Stanley Idaho
Kick things off right with a hearty breakfast in town at Stanley Baking Co — the oatmeal pancakes are world class — and fuel up for a day of adventure, you'll definitely need it. The Sawtooth and Boulder White Cloud mountains (on the northeast side of Highway 75) have a lot to offer, and you should choose your own adventure based on how many miles you're looking to tackle.
If it's your first time to Stanley, hiking to Sawtooth Lake is a must. However, expect crowds as its one of the most popular trail in the area. If you're looking for solitude, stop by the local rangers station for maps and recommendations or get on AllTrails. Some other favorite trails of mine are Hell Roaring Lake, Fourth of July Lake, and the trails leaving from the Redfish Lake Inlet (which you can reach by boat shuttle at Redfish Lake Lodge). If you're looking to spend a couple of nights in the backcountry, I loved my backpacking trip to Baron Lakes.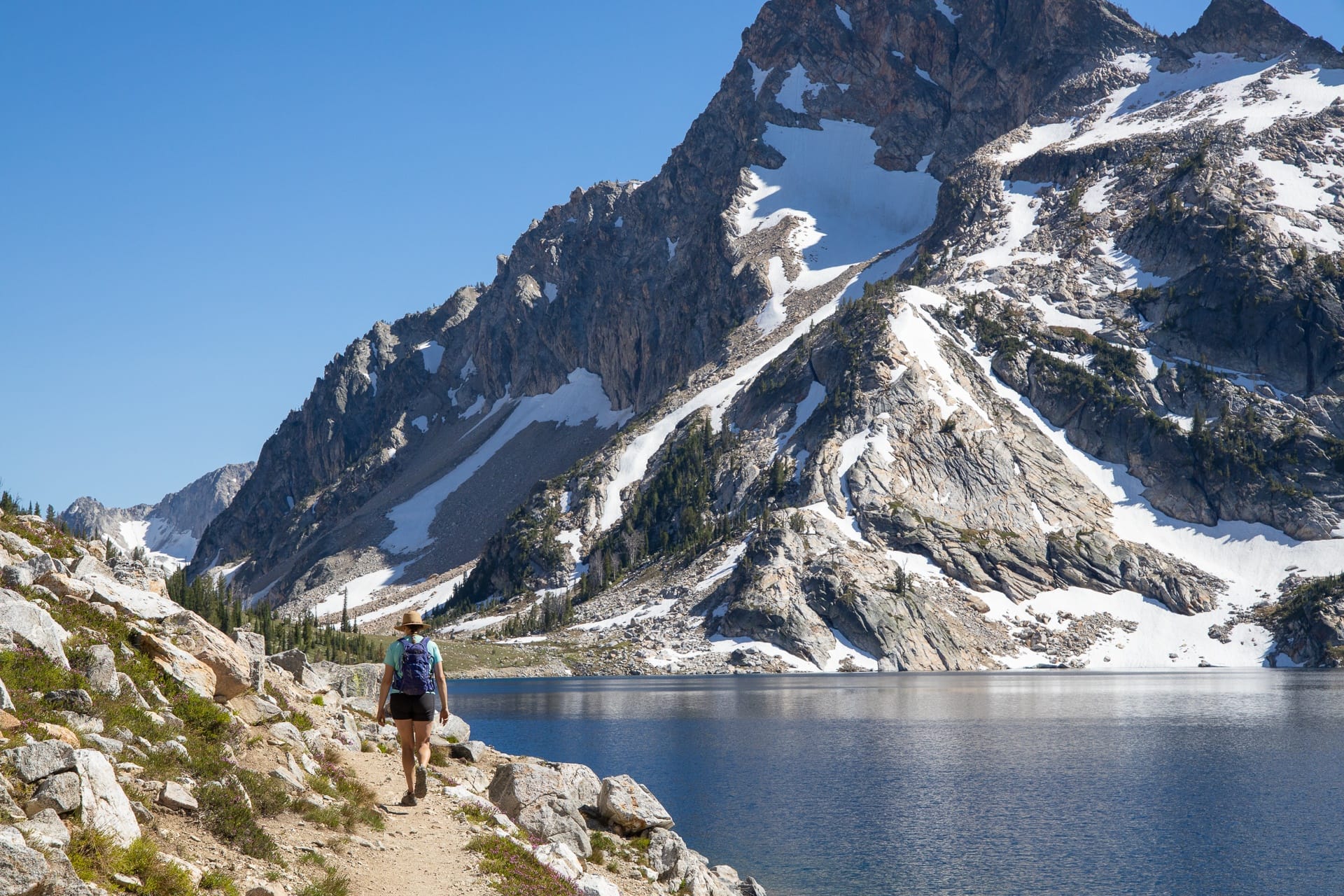 For dinner, grab an outside table at the Stanley Hotel (be forewarned, they get busy).
Day 4: Biking & Hot Springs around Stanley Idaho
If you have time to spare, an extra day in Stanley will give you just enough time thoroughly explore.
If you like mountain biking, Fisher Creek offers classic Idaho single track with big views of the Sawtooths. If you want something a little quieter with fewer people, Elk Mountain Loop is also a great intermediate option (mix of single and double track) that allows you to check out Stanley Lake at the end of your ride.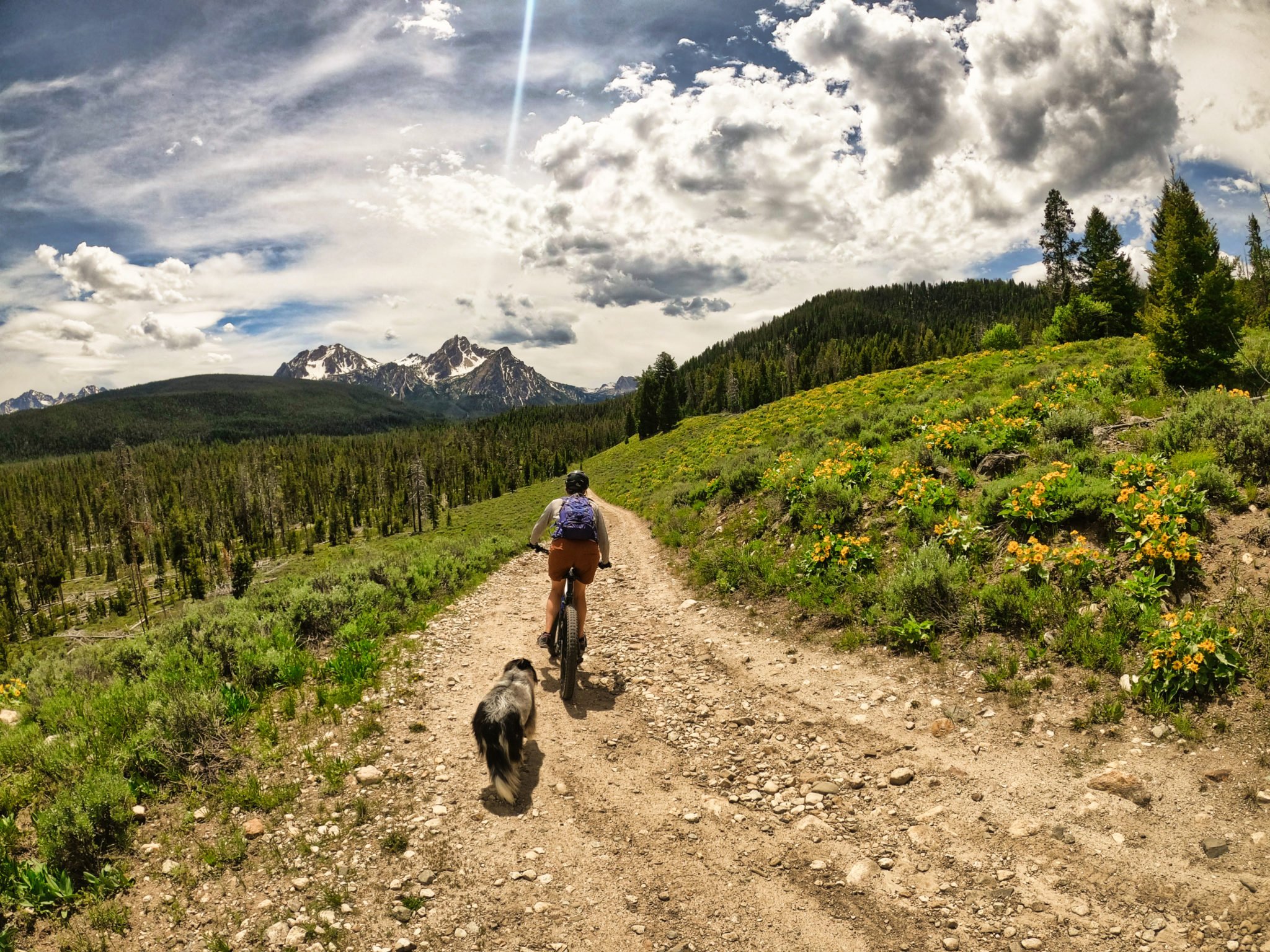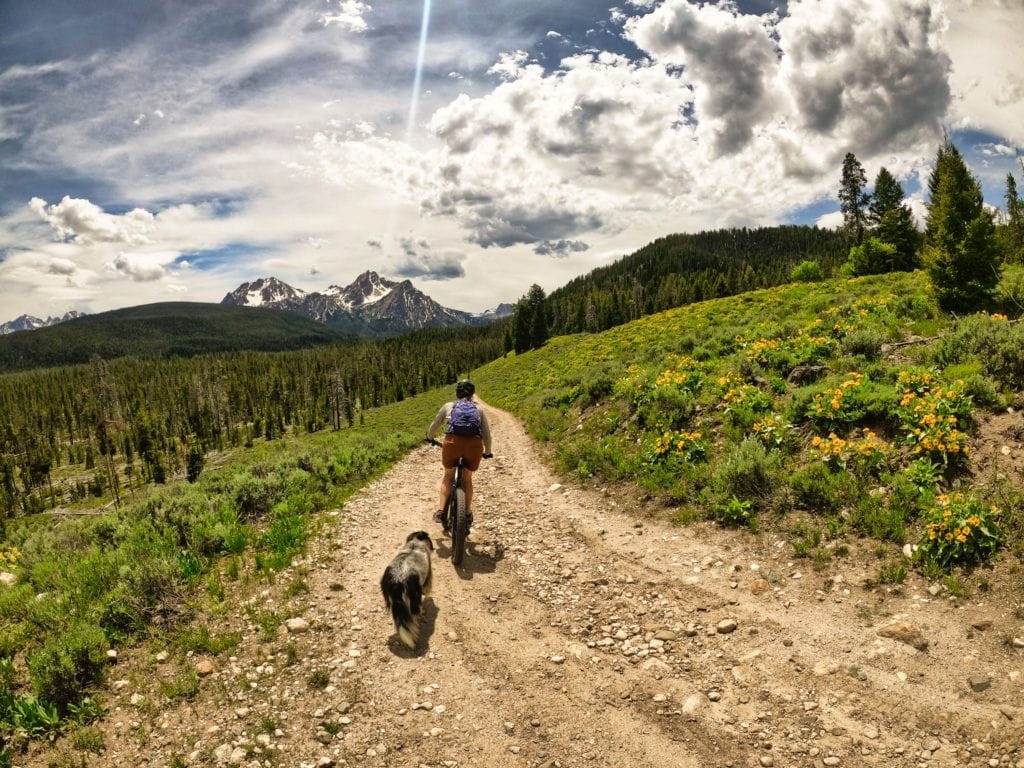 If biking isn't your thing, I'd suggest checking out another day hike that I've mentioned from Day 3.
Before you wrap up this Sun Valley and Stanley Idaho itinerary, you'll want to take advantage of one of Idaho's most unique resources….hot springs! The greater Stanley area is home to some of Idaho's finest natural soaking pools, so you'd be remiss if you didn't take advantage. Whether you venture just a bit north from lower Stanley or head back towards Boise on Highway 21, there are at least 7 different hot springs. Some are right off the road (look for steam coming off the river) and others you can work for and have all to yourself. I'll let you do the research to figure out where these are. Here is a good place to start. Also, please check out this post on hot springs etiquette before you go so we can keep Idaho's hot springs pristine and enjoyable.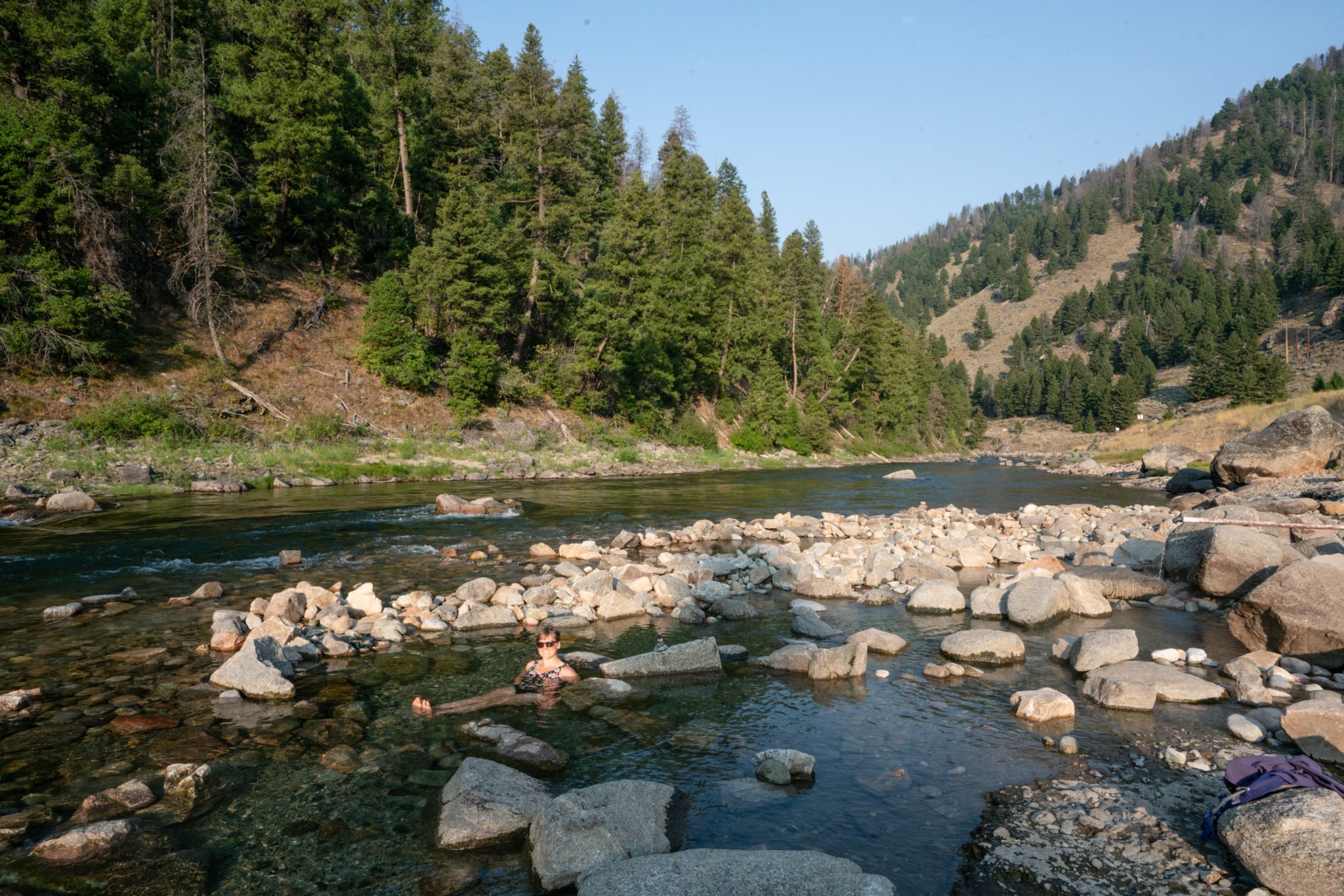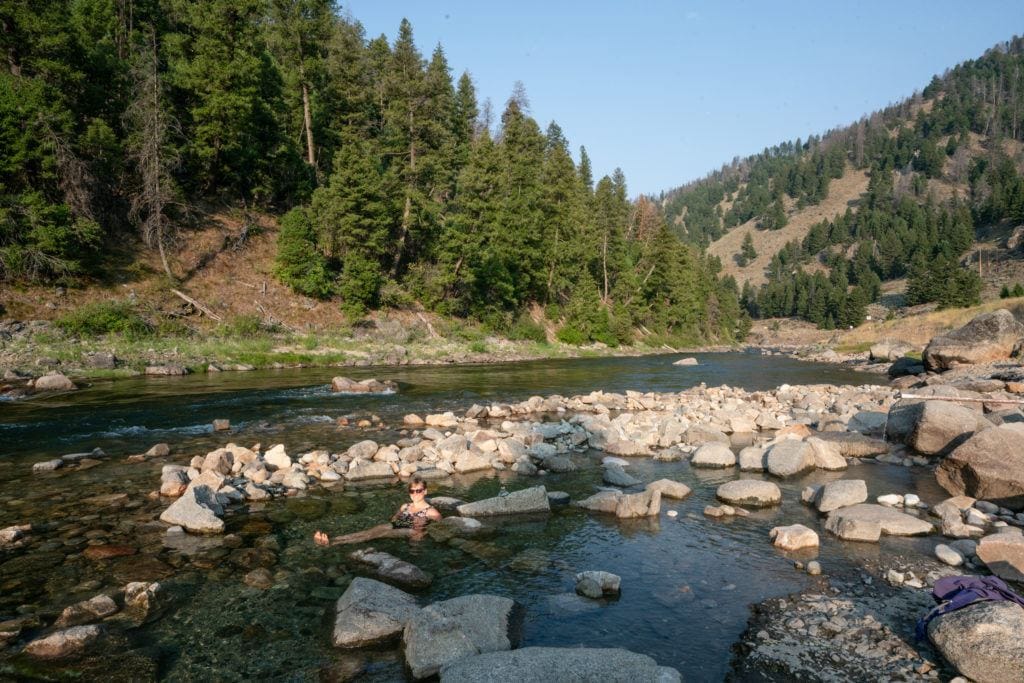 ---
Stanley Idaho Weather
Just a quick note that Stanley Idaho is one of the coldest places in the lower 48. The elevation in the town of Stanley is 6,250 and some of the peaks exceed 11,000 feet. That means it can be blazing hot in Boise and at the same time get down into the 30s at night in Stanley. On my last visit, I got snow in June, which is unusual but not unheard of. I recommend packing warm layers just in case and know that the weather can change quickly in the mountains so you should always be prepared. For more tips on What to Wear Hiking, check out this blog post.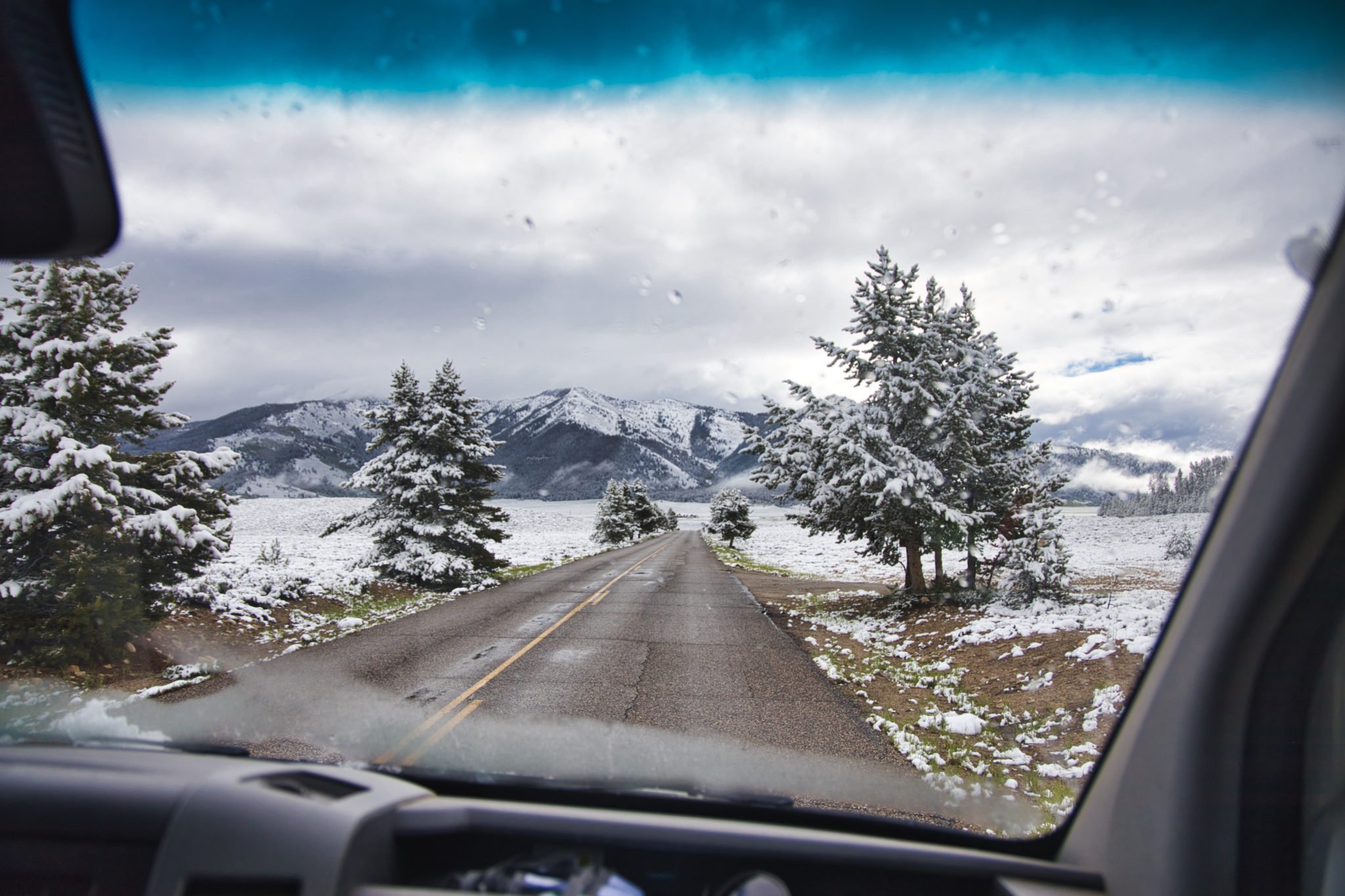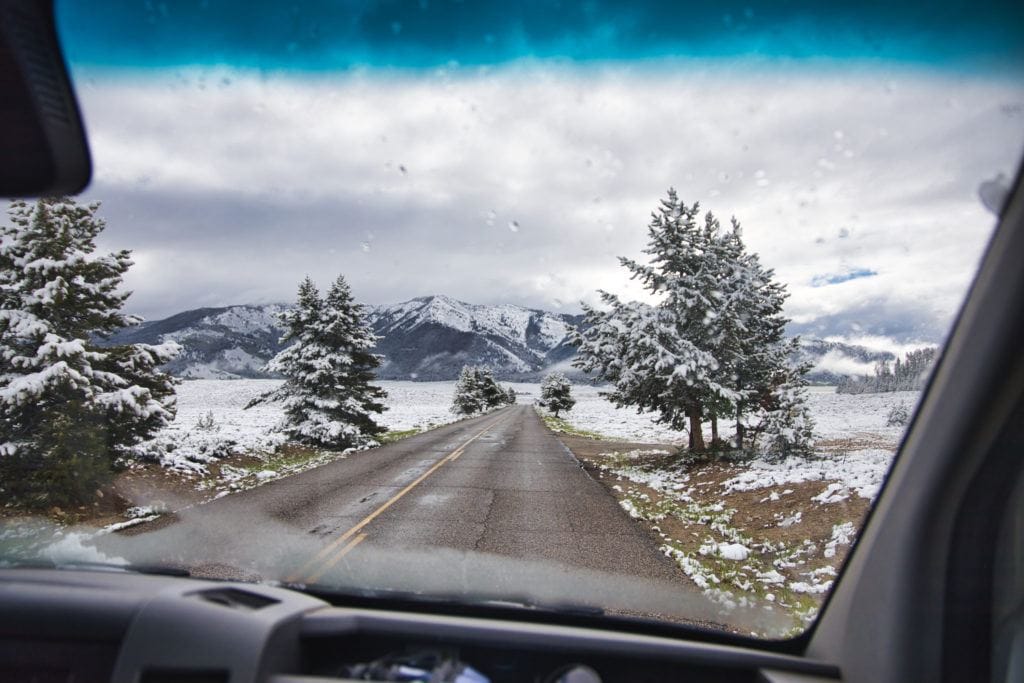 That wraps up my 4-day itinerary for Sun Valley and Stanley Idaho. If you want to continue and make a week out of it, check out my Cascade / McCall itinerary where you'll find gorgeous lakes, more hot springs, and more.
Got Questions about visiting Idaho? Leave them down in the comments!