Oboz Sypes Hiking Boot Review: Supportive & Comfortable with Eco-Friendly Materials
The comfort level of these Sypes Hiking Boots takes my obsession with Oboz to a new level.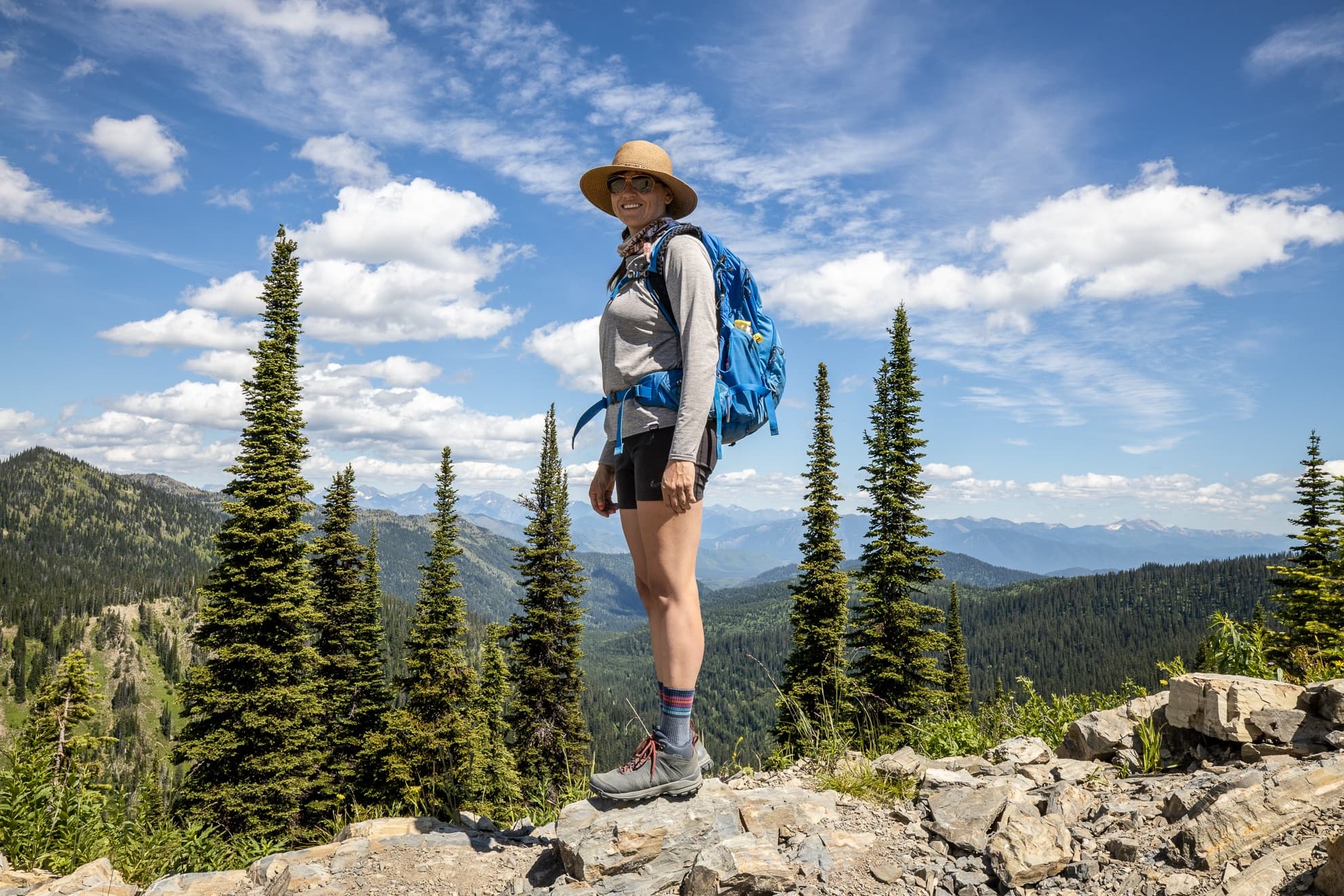 I've tried a lot of hiking boots over the years, so it's a bold statement for me to say that the new Oboz Sypes (available only at REI as an REI exclusive) are my favorite hiking boots I've ever owned. As an Oboz ambassador, I've been lucky to test many of shoes in their lineup and truly loved them all, but the comfort level of the Oboz Sypes takes my obsession to a new level.
In just a few short days of wearing them hiking and hanging out at camp, the Sypes molded to my foot resulting in the perfect fit. They cup my heel just right, so the boot stays in place while I hike. They also have an impressively grippy sole, while providing stability without the bulk of a traditional hiking boot. Oh and they are waterproof and have eco-friendly features too!
In this Oboz Sypes Hiking Boot review, I share the things I love about this lightweight and versatile hiking shoe.
Sponsored by Oboz Footwear
I've been wearing Oboz hiking boots since 2017 and now work with them as an Ambassador. Based in Bozeman, Montana, I believe Oboz Footwear makes the most supportive, comfortable, and durable hiking boots on the market. Plus, the people behind the brand are just as great as their shoes, and they plant a tree for every pair sold. We only recommend products we truly love and think you will love too.
Oboz Sypes Fit and Feel
First I should share a little bit about the shape of my foot. I have a skinny ankle, a narrow heel, and my forefoot is average width. My feet are also relatively flat with low arches. Before discovering Oboz, I had trouble finding hiking boots that kept my heel in place and hugged my ankle without causing strange pressure points.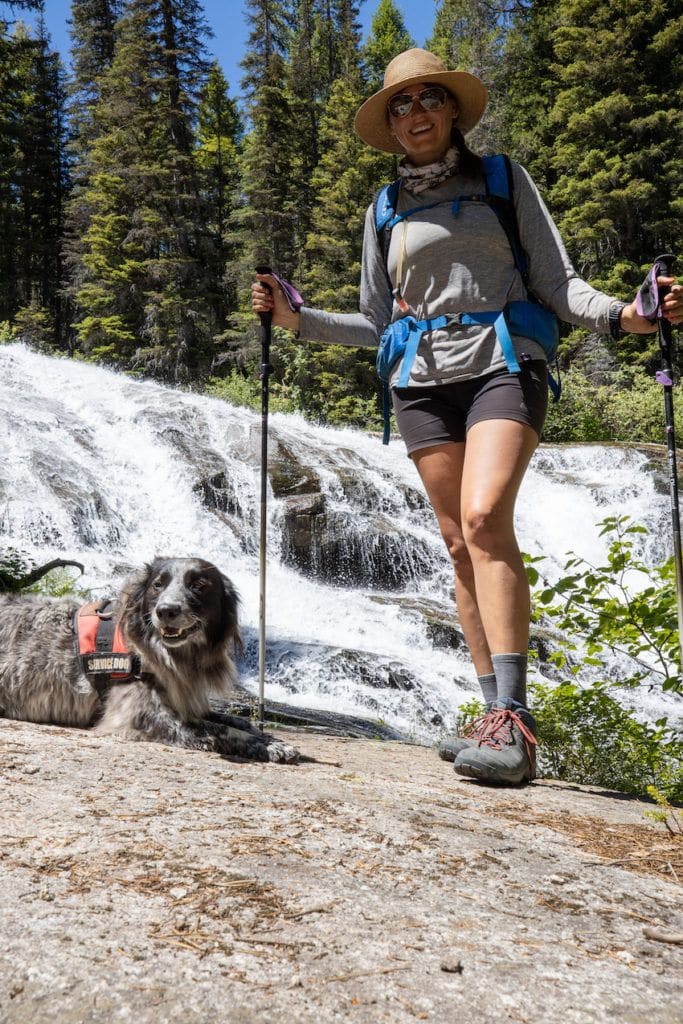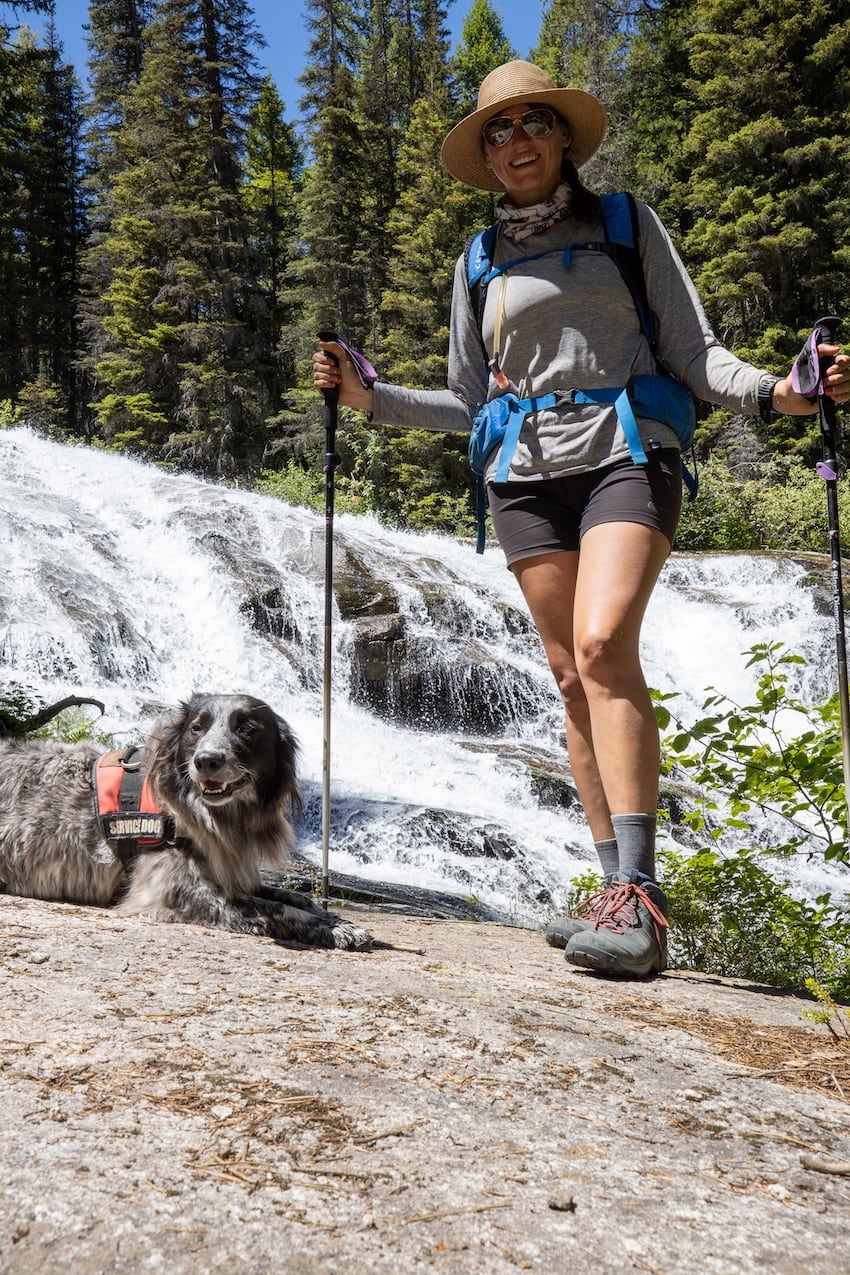 What I love about the Oboz Sypes hiking boots is that my heel almost feels glued to the insole (in a good way). I lace them like normal, without any special knots, and there's no up and down slipping or forward movement in the boot, even on the steepest terrain. Despite having a snug heel pocket, the forefront of the Sypes is wide enough to accommodate any swelling you might experience as you hike. While there was no break in period required, I've logged over 75 miles in them already this summer and still haven't had a single blister.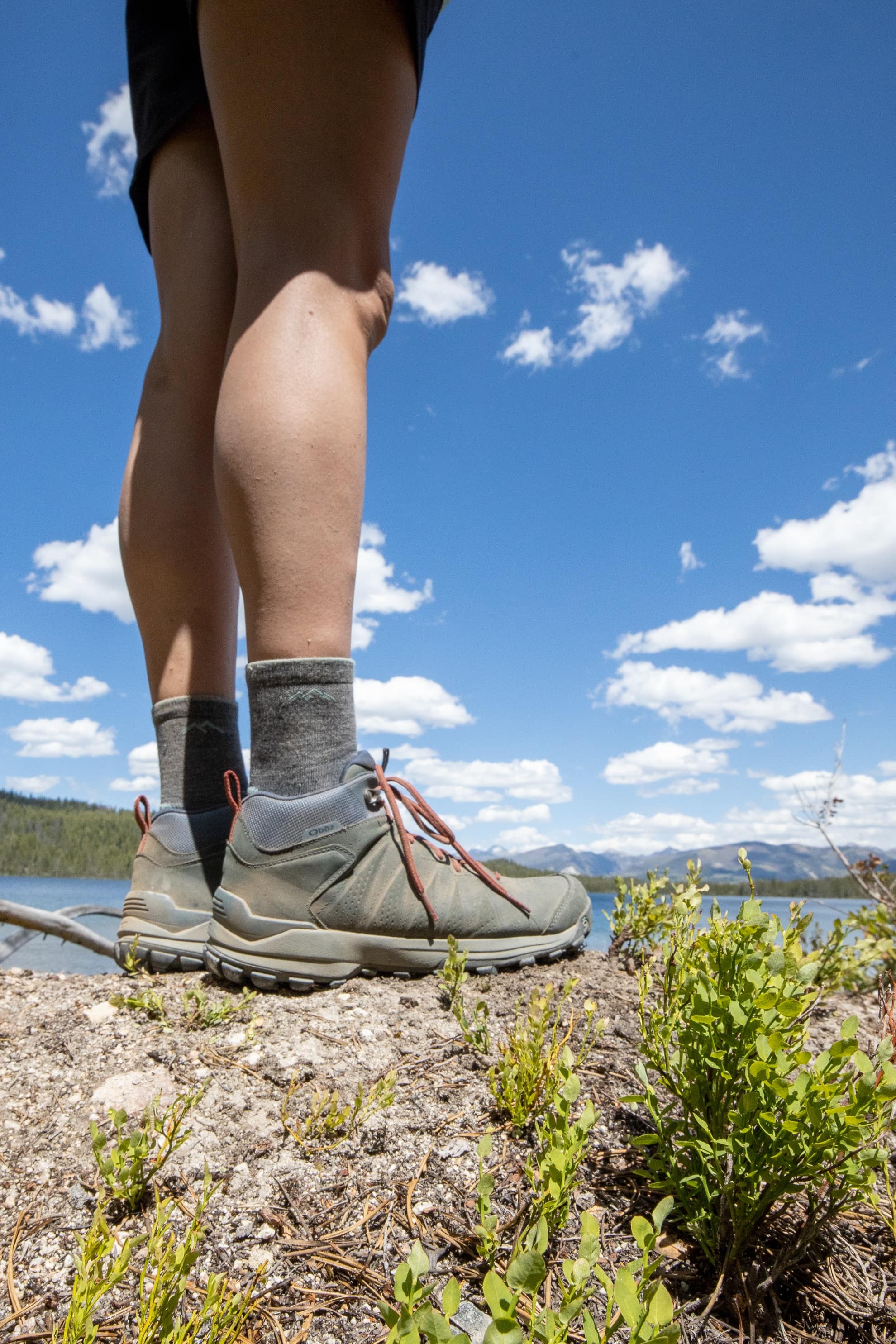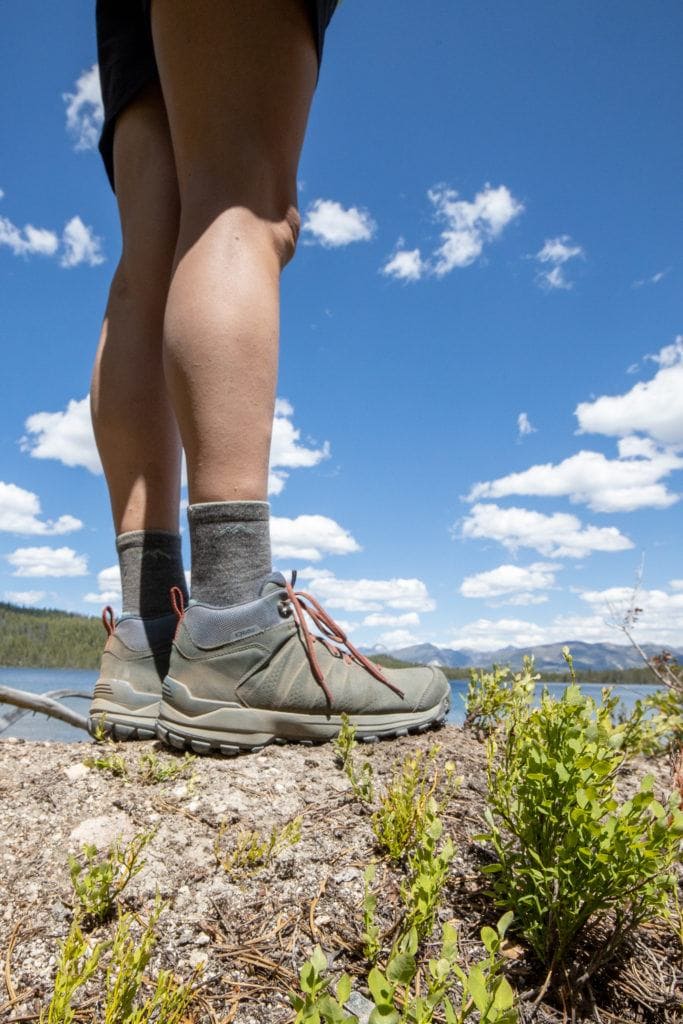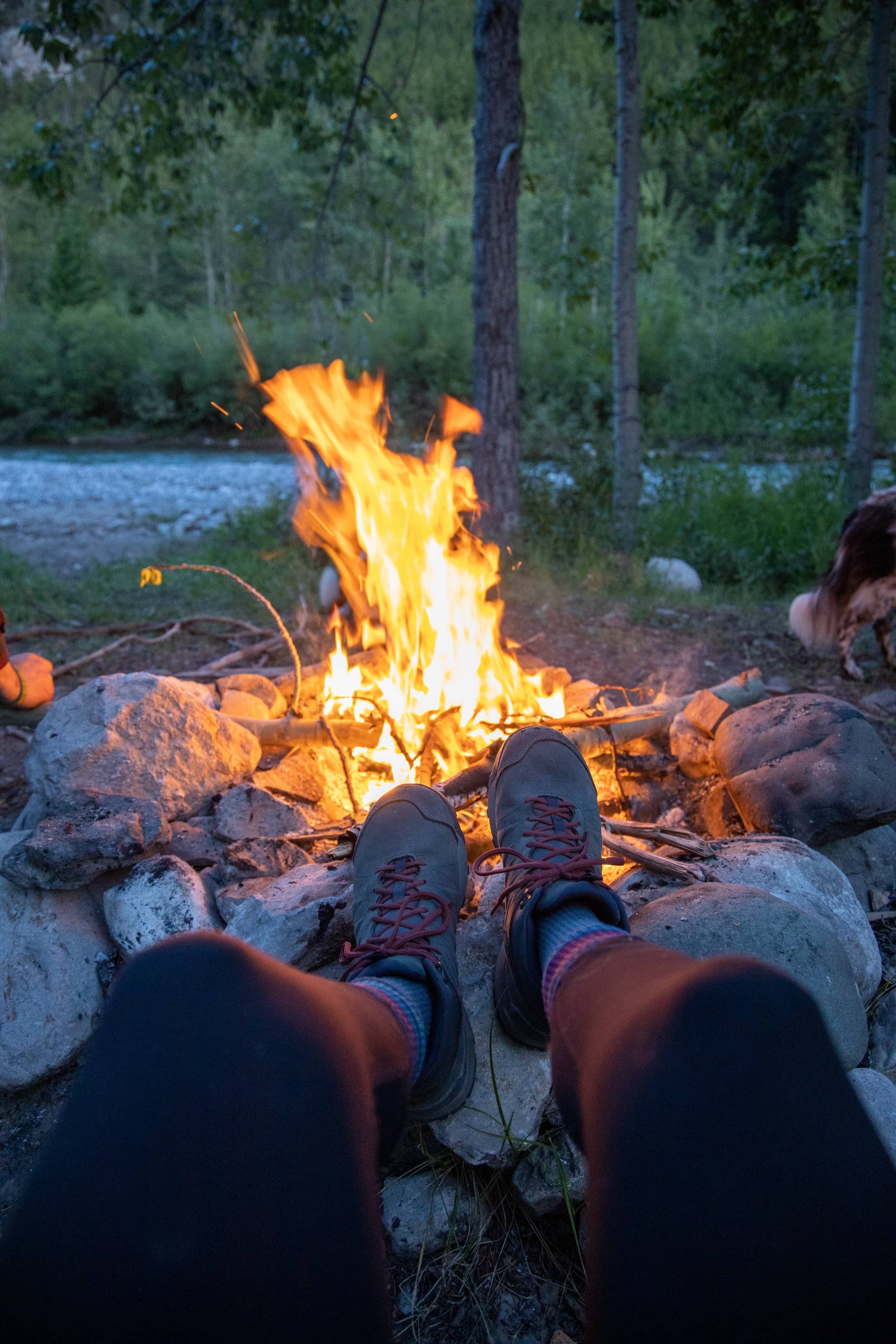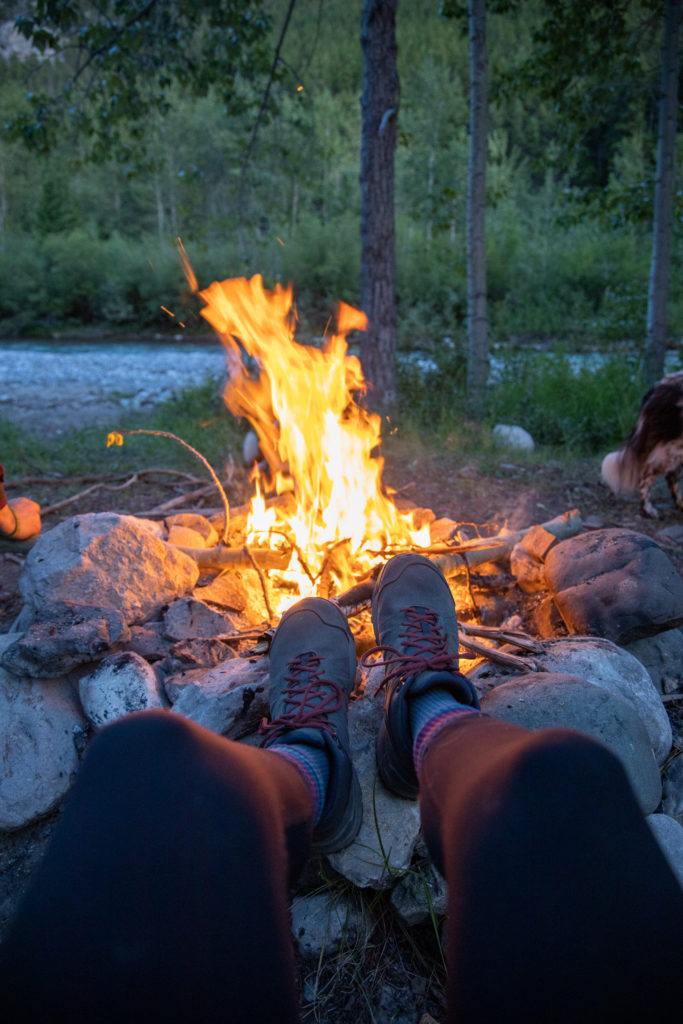 The Oboz Sypes are a lightweight hiking boot, so you won't expend any extra energy lugging your own two feet around. The Sypes are lighter and less bulky than the Oboz Sawtooth or Bridger models. While I love the Sawtooth and Bridger hiking boots as well, the low profile of the Sypes makes it a really diverse shoe – they're so lightweight and comfortable that they've become my everyday hiking and camp shoe. I just loosen the laces a bit for a more relaxed fit when I'm not hiking, and I'd even wear these out on the town.
As far as support, like all Oboz shoes, the Sypes have the O FIT insole (with some new updates which I'll share below). For me, the O FIT insole provides just the right amount of arch support to prevent over-pronation (where your foot rolls inward) without forcing a high arch on your foot that feels unnatural.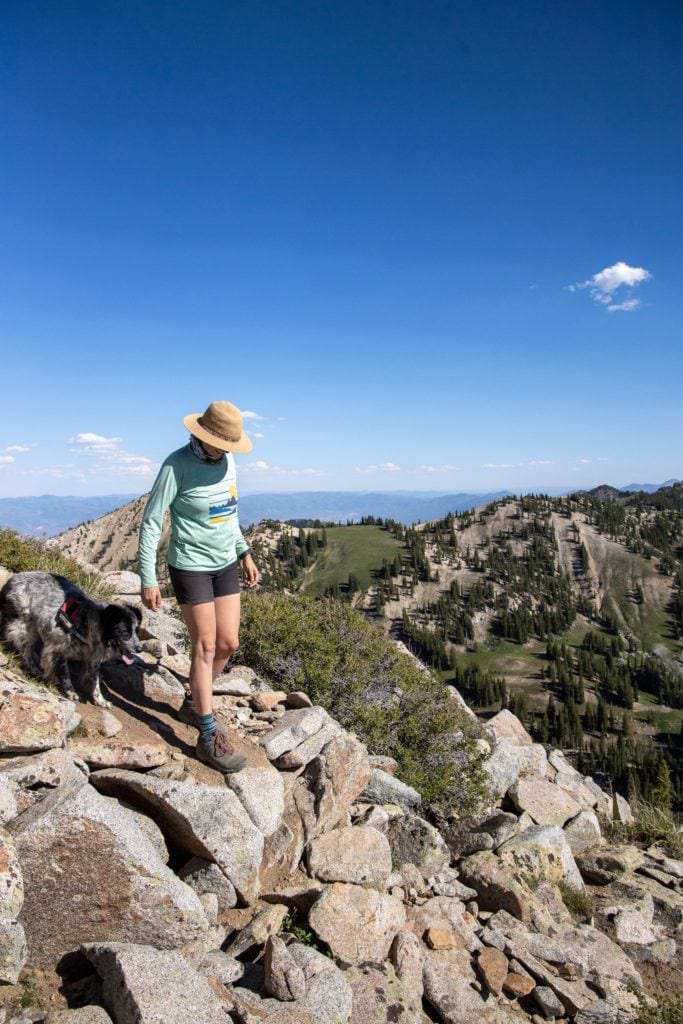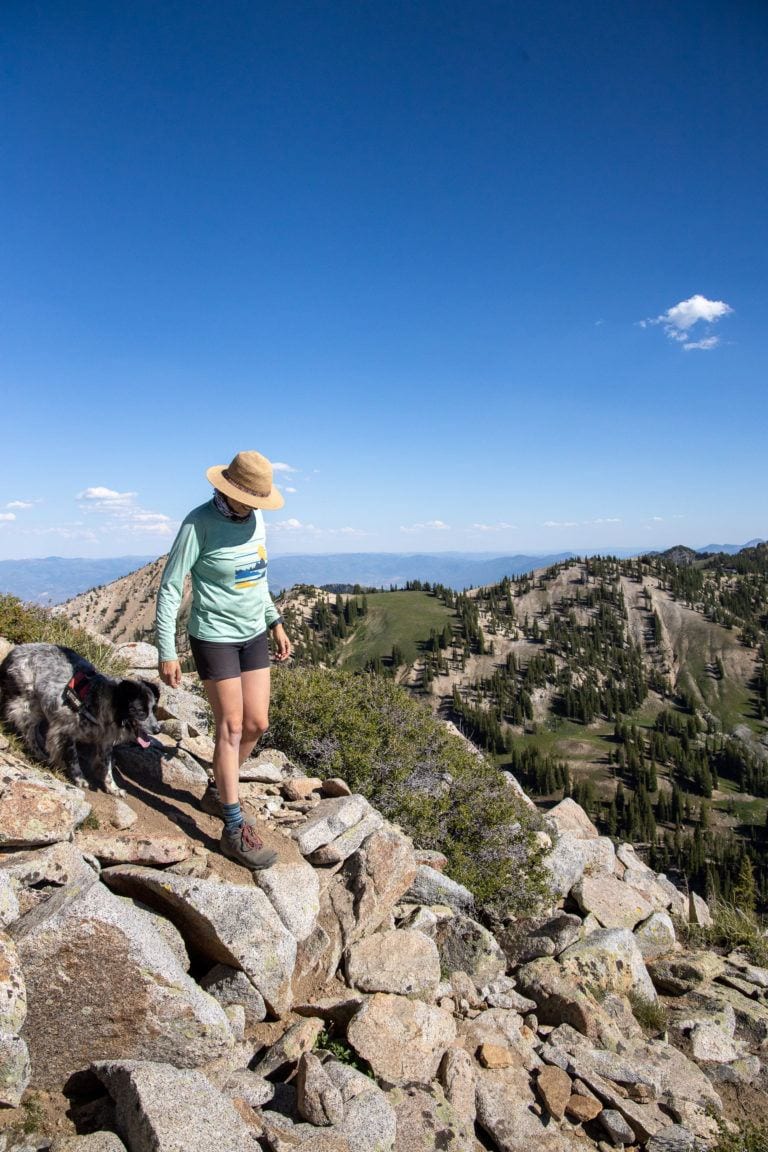 The cuff of the mid-ankle version is also really comfortable. It's not as beefy as the Bridger or the Sawtooth, but it provides added support for hiking on uneven terrain without constricting your movements.
If you don't need ankle support, the Sypes comes in a low version too. Ryan has been testing the men's Sypes Low hiking boots out and loves them as much as I do.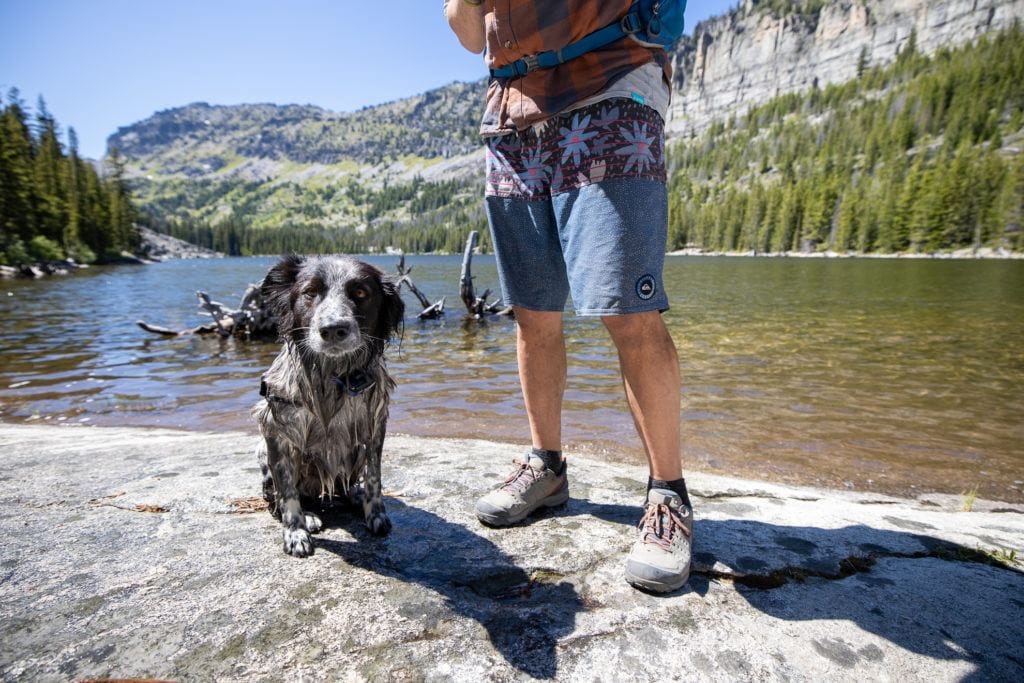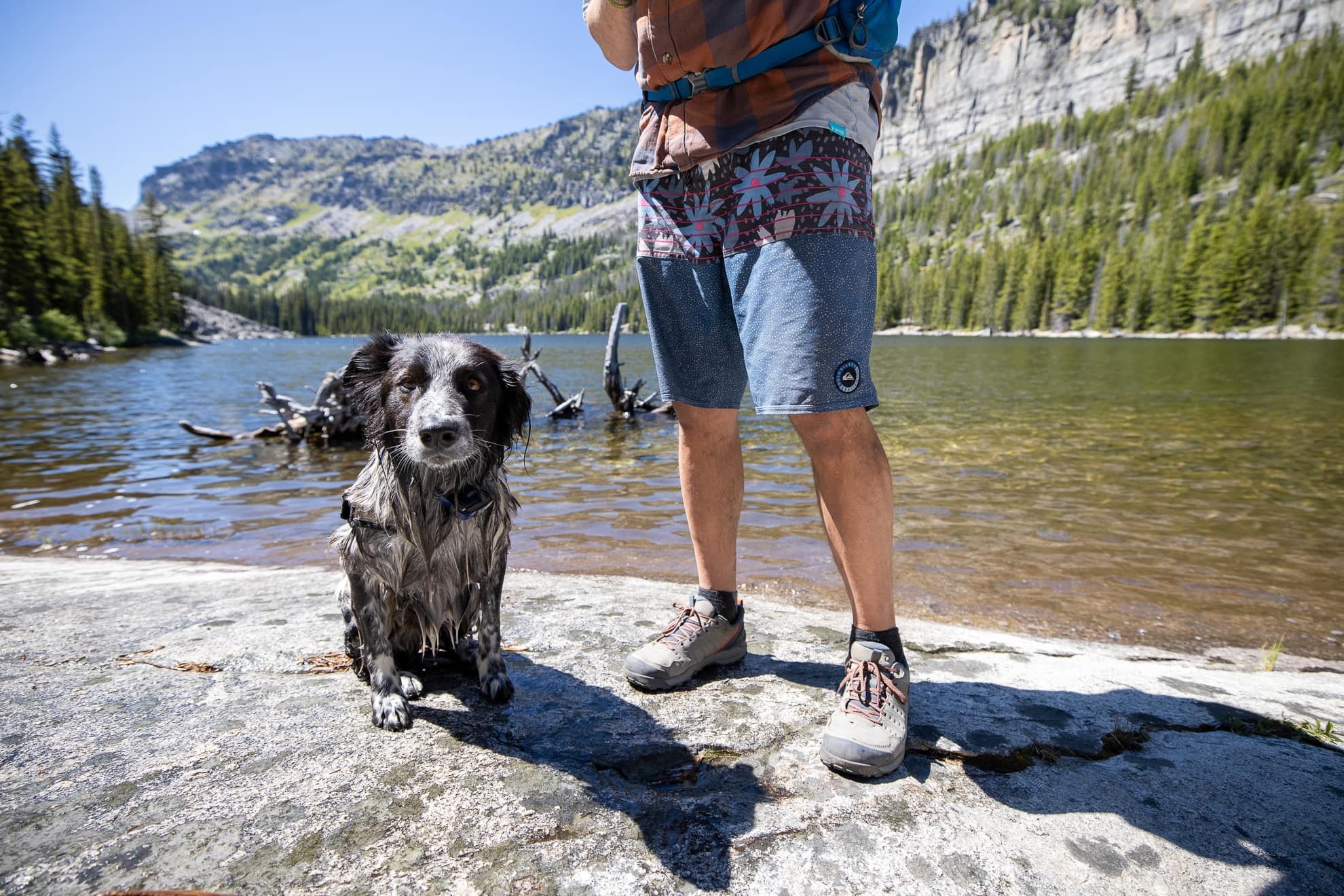 Sypes Performance
Despite being lightweight, the Sypes are a super solid hiking boot. So far, I've scrambled to the top of Mount Superior in Salt Lake City, crushed a 15 mile day hike, boulder hopped, crossed streams, and tackled hikes with 3,500 ft of vertical gain. I've really put the Sypes through the wringer, and have been incredibly impressed.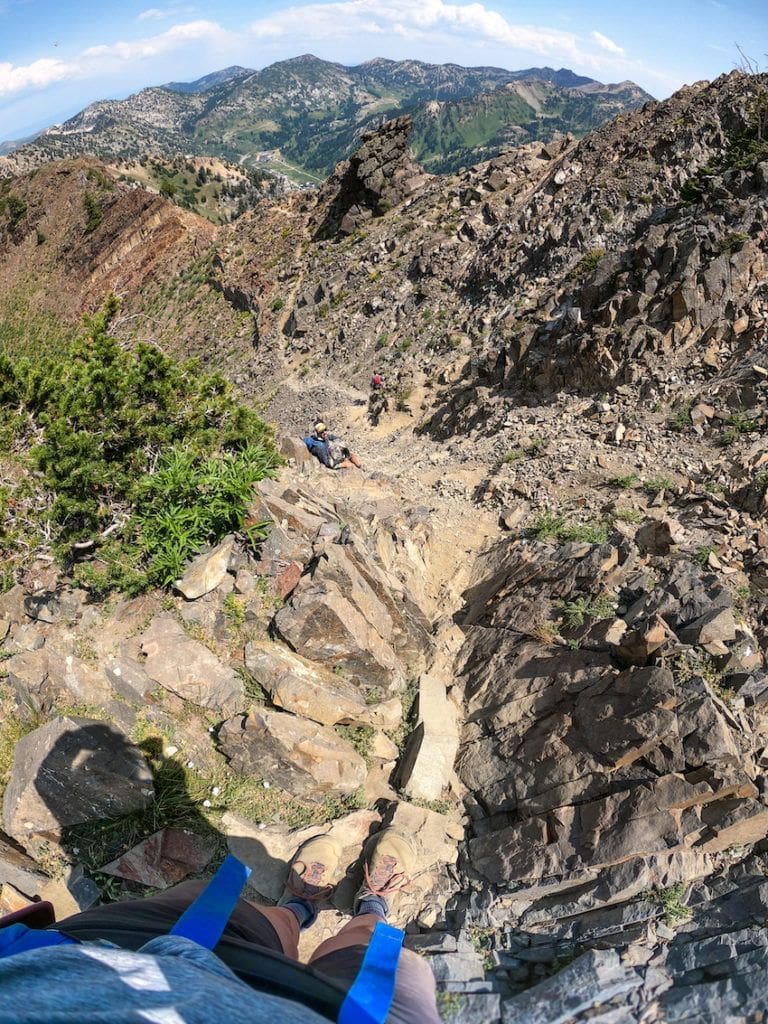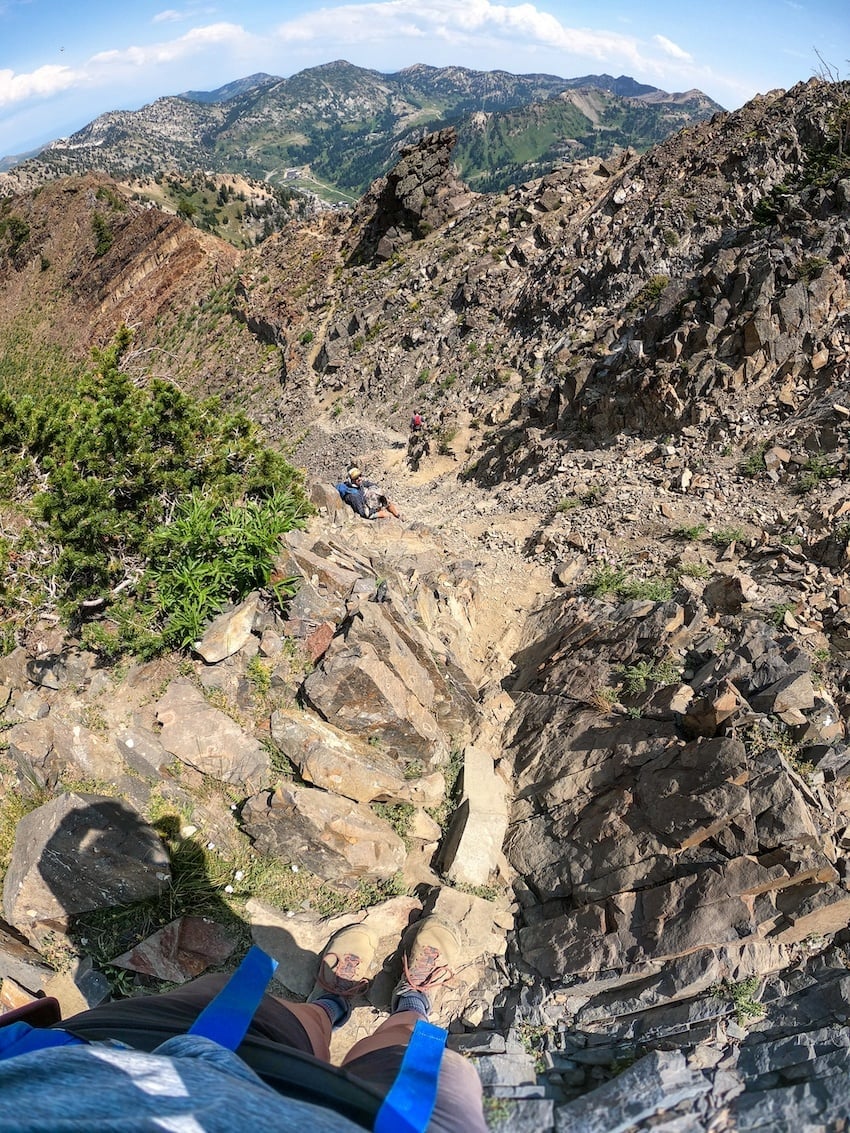 The Sypes are flexible and less rigid than my Oboz Bridgers or Sawtooths. That flex means these boots may be best for day hikes or backpacking trips when you have a lighter load, but that also comes down to personal preference. I personally like that these aren't too stiff because it makes me feel like I'm in the driver's seat. I will say that after wearing them pretty much all day every day for months, the Sypes are showing wear and tear more quickly than my Bridgers and Sawtooths have in the past so if you're looking for a more hardcore, durable hiking boot for bigger backpacking trips you may want to go with the Bridgers or Sawtooths. That's something I love about Oboz – that they have a hiking boot for everyone no matter what you're looking for.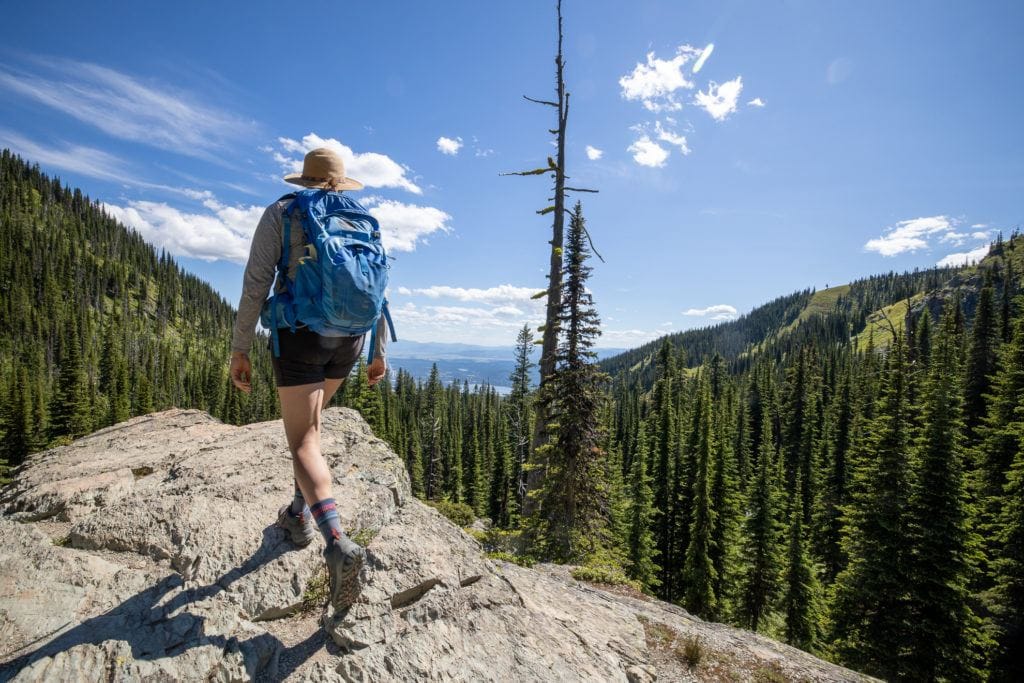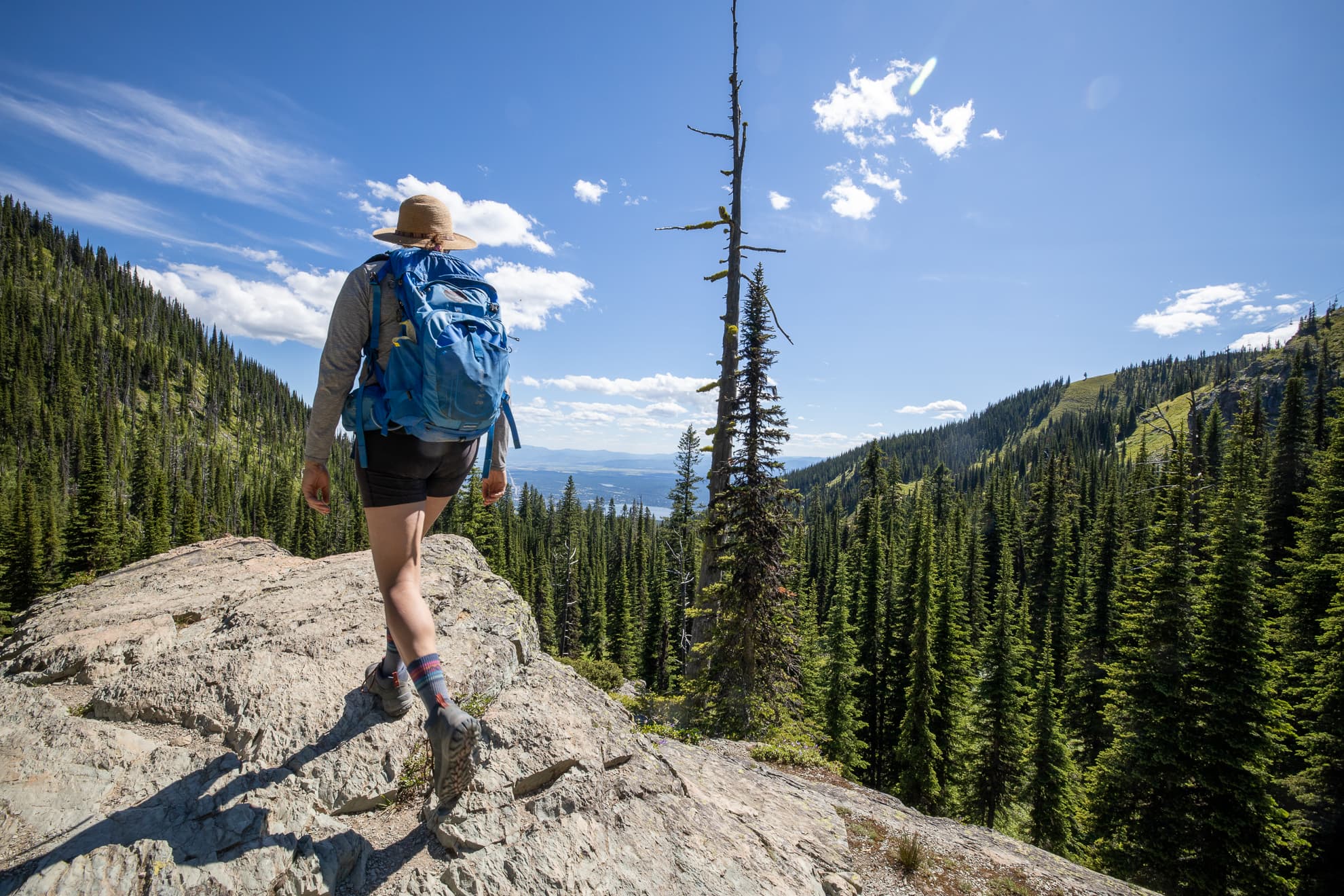 Speaking of grip, the outsole of the Sypes has deep grooves and directional lugs that provide a ton of traction. These boots have helped me feel very confident with whatever the trail throws at me.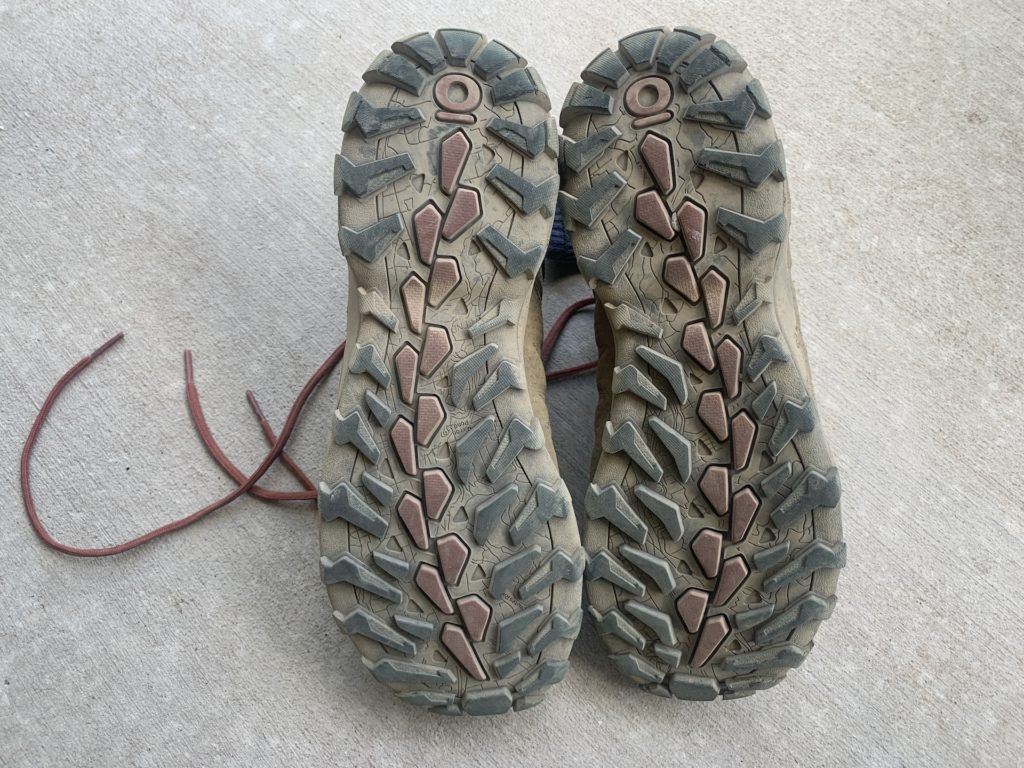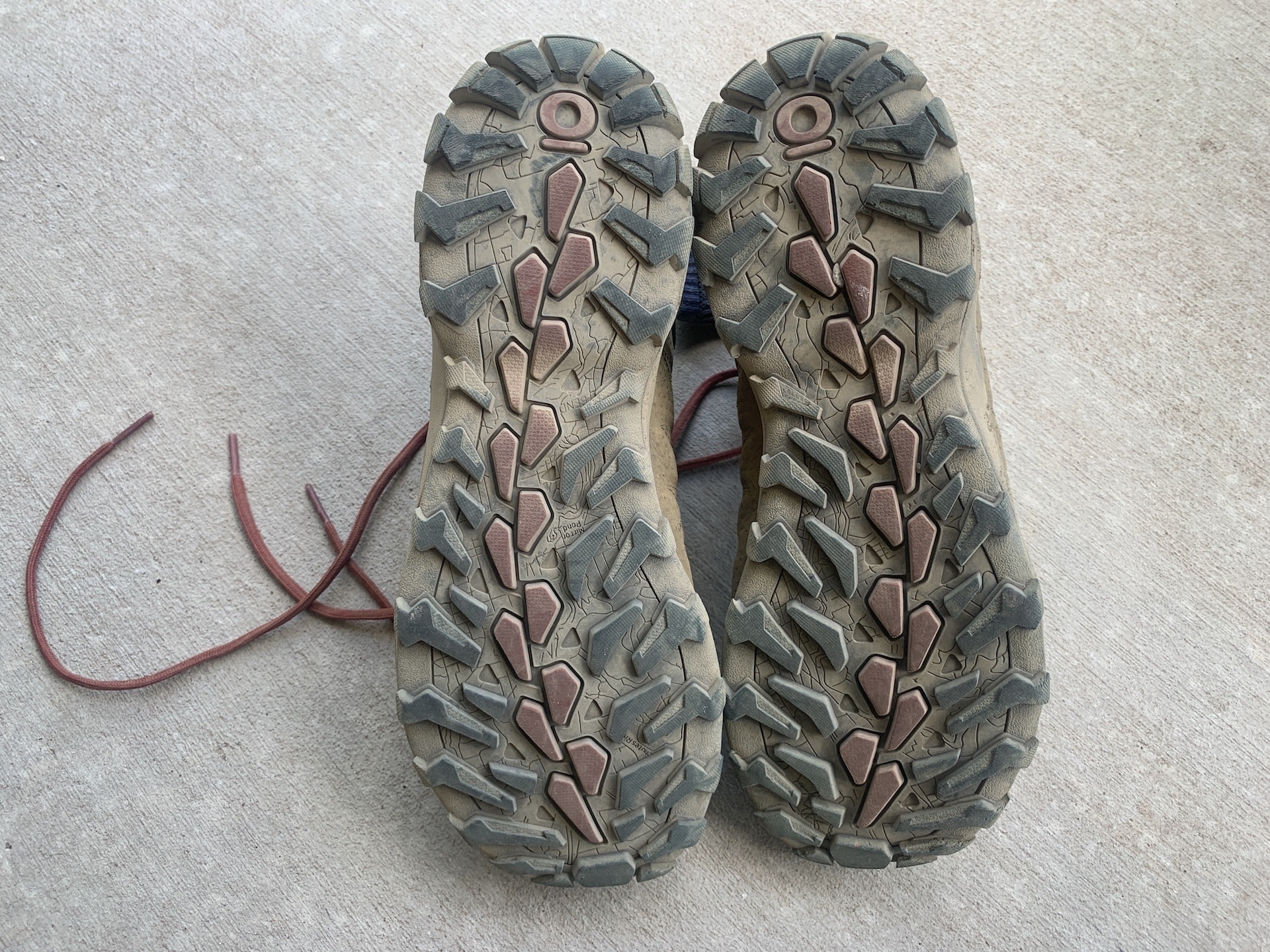 The Sypes have the same B-Dry waterproof coating as the Oboz Bridger and Sawtooth boots, which I put to the test in Alaska a few years back. I haven't taken the Sypes out in a downpour yet, but when splashing around in streams, my feet have stayed totally dry. I expect heavy rain would be no different.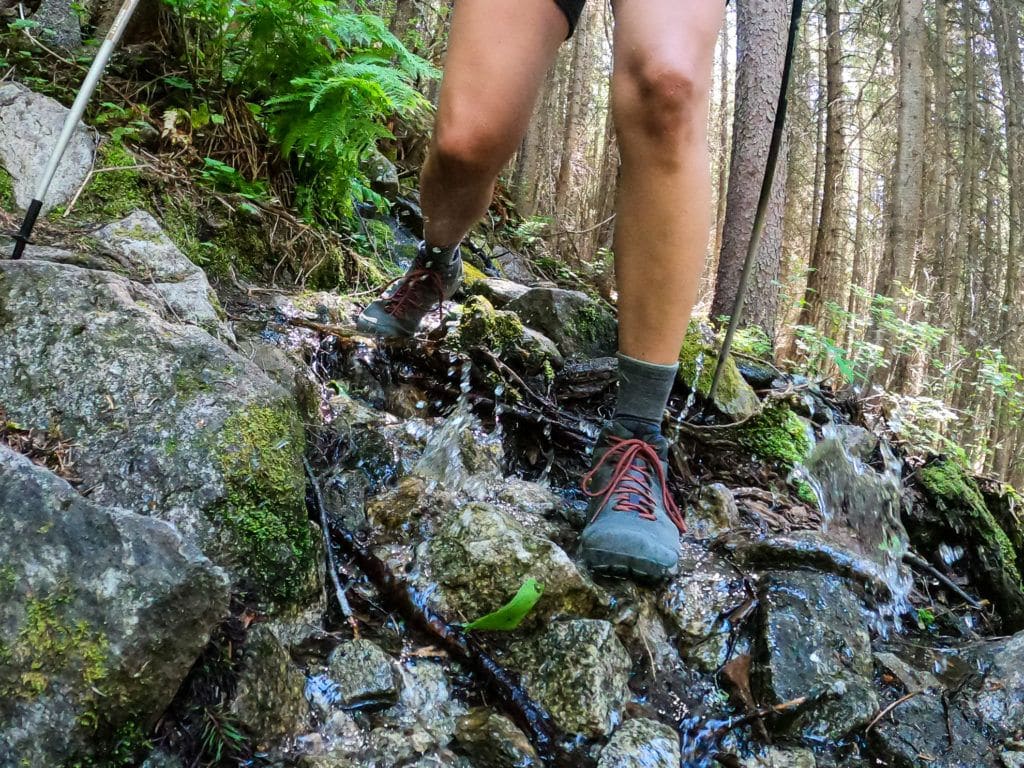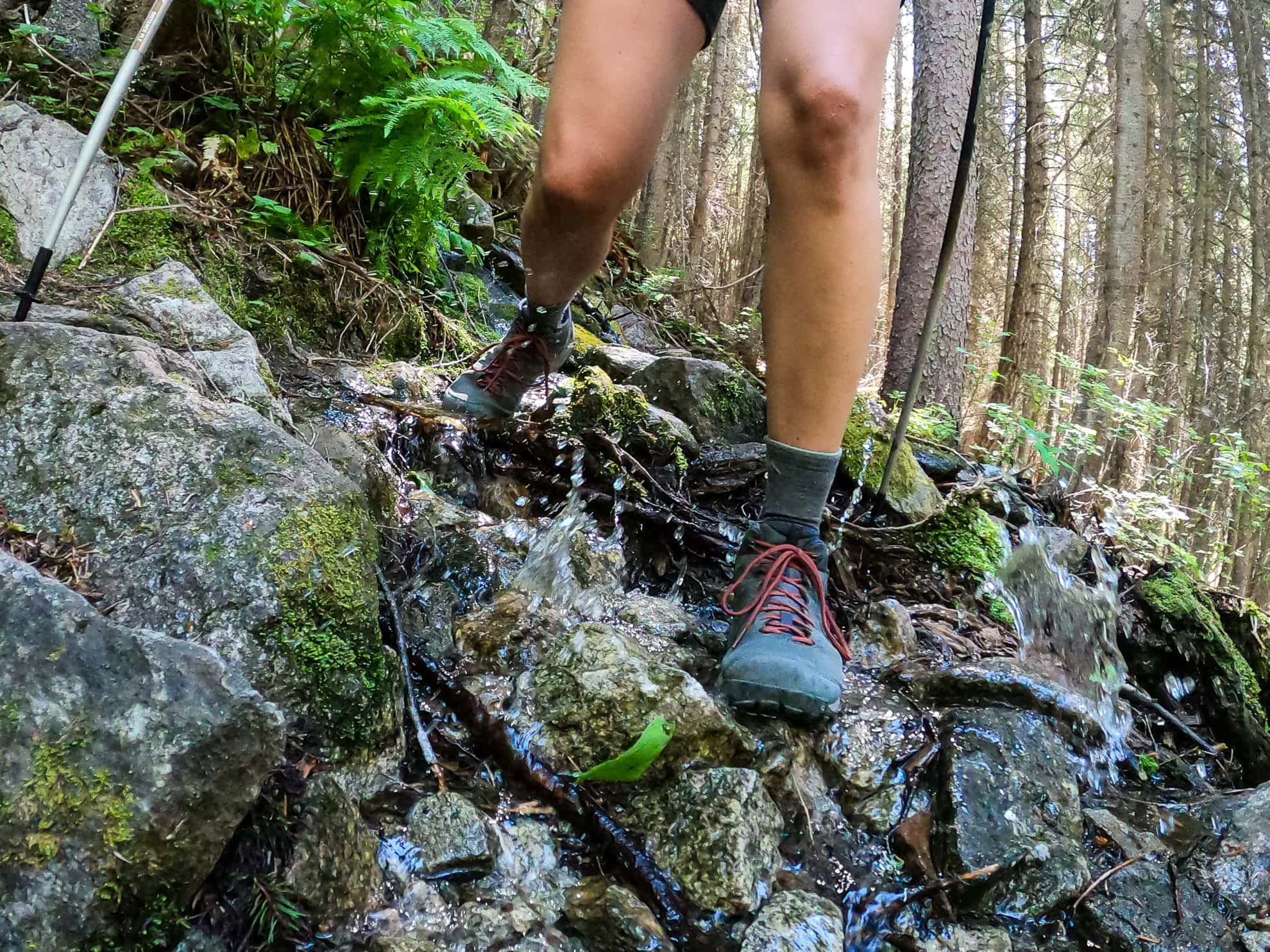 Eco-Friendly Materials
As a company, Oboz is an environmentally conscious brand that has been working to find ways to reduce its impact. Since they sold their first pair of shoes in 2007, they've been planting a tree for every pair sold. Right now, that's over 3.3 million trees!
Their Bozeman offices also run on 100% renewable power and they offset their emissions from shipping their products.
Now, they've gone a step further, and the Sypes is the first shoe in their lineup to incorporate eco-friendly materials to further reduce their footprint.
Instead of the petroleum based foam that most insoles are made of, the O Fit Insole in the Sypes is made of Bloom foam, which is made from excess algae that is harvested from the environment. With climate change, we are seeing an increase in algal blooms that can harm plant and animals if left unchecked. Bloom foam addresses this problem by taking this excess algae and turning it into foam that can be used in footwear.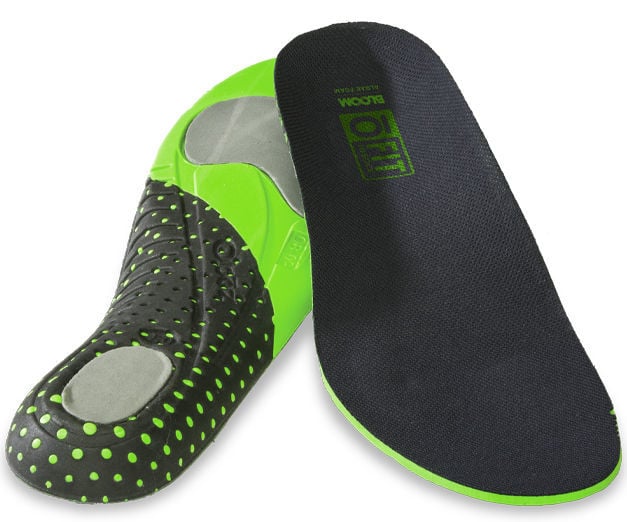 Second, the laces and webbing on the Sypes are made of a material called RPET REPREVE® which is made from recycled plastic, which would otherwise end up in a landfill.
Where to Buy the Oboz Sypes
Right now, the Oboz Sypes are available exclusively at REI. They come in both men's and women's and a low or mid version in a variety of colors. I chose the mid-ankle model in the color Slate (the blue-ish one) because of the red laces. I'd probably pick the camel color next time since the slate pretty much looks brown anyways once it's covered in dirt.
Here are the women's Sypes colors and options.
Got questions about the Oboz Sypes hiking boots? Leave a comment below!