As an outdoor enthusiast, you may be wondering what you can to do support diversity, equity, and inclusion in the outdoors. The recent prominence of the Black Lives Matter Movement has brought issues of inequality and racism in the outdoors to the forefront and has made us question what we can do to be better allies and help drive change.
When we say that we're working to "make the outdoors accessible to all" by breaking down the barriers of things like time, money, and information, we're not doing a good job if we're not recognizing inherent inequalities and additional barriers that many People of Color face when looking to get outside.
Historically, many communities of color were excluded from outdoor spaces and recreation. Even today, many still face discrimination and underrepresentation in the outdoors, as well as higher barriers to getting outside. For example, low-income communities (which are often communities of color) tend to be situated in areas devoid of safe parks and green spaces, and many don't have access to transportation to get away, nor the luxury of being able to take time off to get outside or the disposable income to buy hiking, camping, and other outdoor gear.
The good news is, it doesn't have to be this way. We can collectively work to change this and to make the outdoors a more diverse place that's welcoming, inclusive, and accessible to all – a place that better reflects the diversity of our country.
In addition to learning how to be an ally to People of Color in the outdoors, another thing we can do is supporting organizations that are working directly to make the outdoors more diverse and improve access for underserved communities like the ones listed here. This list is by no means exhaustive, rather, it's the result of research we've done to learn more about efforts to improve diversity outdoors and how we can do more to help. We encourage you to learn about the work they're doing and to support them if you can.
Here are 15 organizations working to provide outdoor access to underprivileged youth and expand diversity outdoors.
---
Outdoors Empowered Network
Outdoors Empowered Network (OEN) is a national network of community led groups working together to increase youth access and diversity in the outdoors through gear libraries and outdoor leadership training. Member organizations share resources to amplify their collective impact while working locally to make a difference in their communities. The youth they reach generally live in low-income neighborhoods in the metro regions of Seattle, San Francisco Bay, New York City, Boston, and Chicago.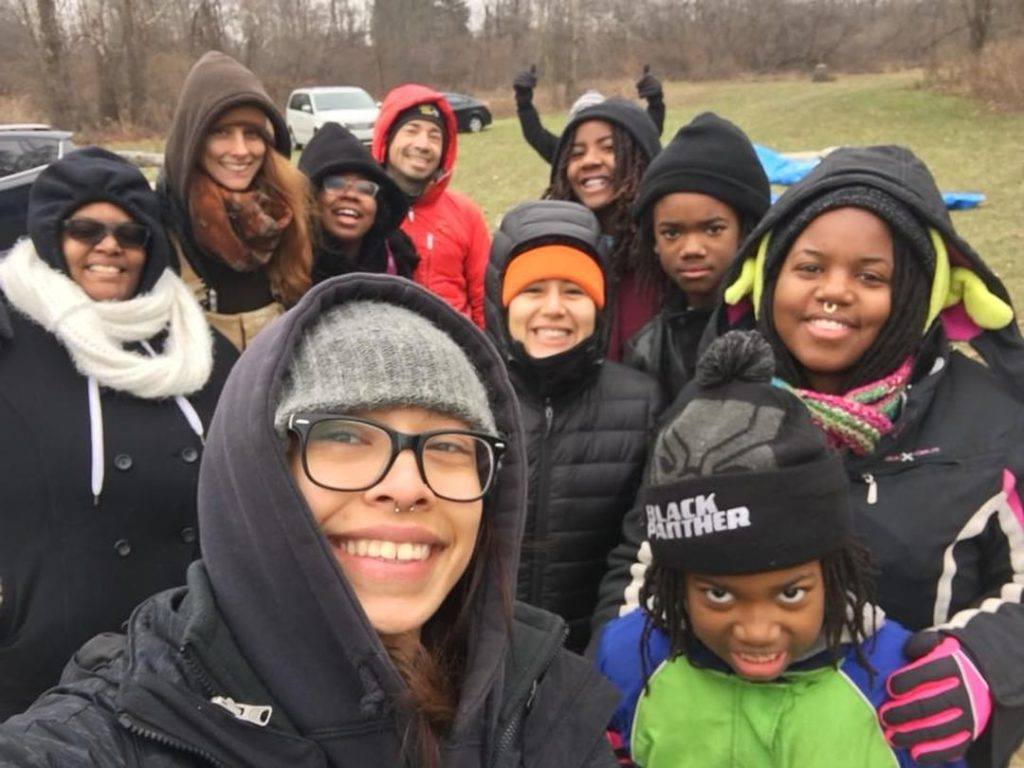 ---
Outdoor Afro
Outdoor Afro is a national non-profit working to connect Black people with nature and change the face of leadership in the outdoors. They are doing important work to empower more Black people to participate in outdoor recreation and become informed advocates for conservation and protecting public lands. Their leadership networks connect tens of thousands of people across the country to outdoor experiences while celebrating and inspiring diversity and inclusion in the outdoors.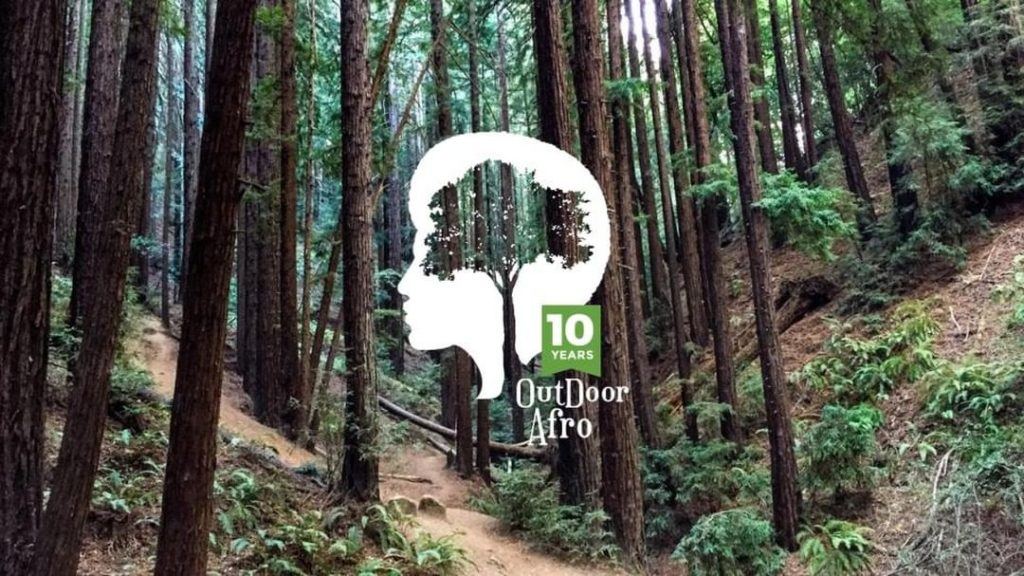 ---
Melanin Basecamp
Melanin Basecamp is ground zero for promoting diversity in outdoor adventure sports. As a relatively new organization founded in 2016, they are already doing amazing work to raise the visibility of Black, Brown, Asian, Indigenous, and Queer People of Color in the outdoors. Their network of bloggers provide a variety of diverse perspectives, and the content on their site has been a huge source of learning and inspiration for us. Melanin Basecamp is also a founding member of the Diversify Outdoors Coalition, a network of social media influencers working to promote diversity in outdoor spaces.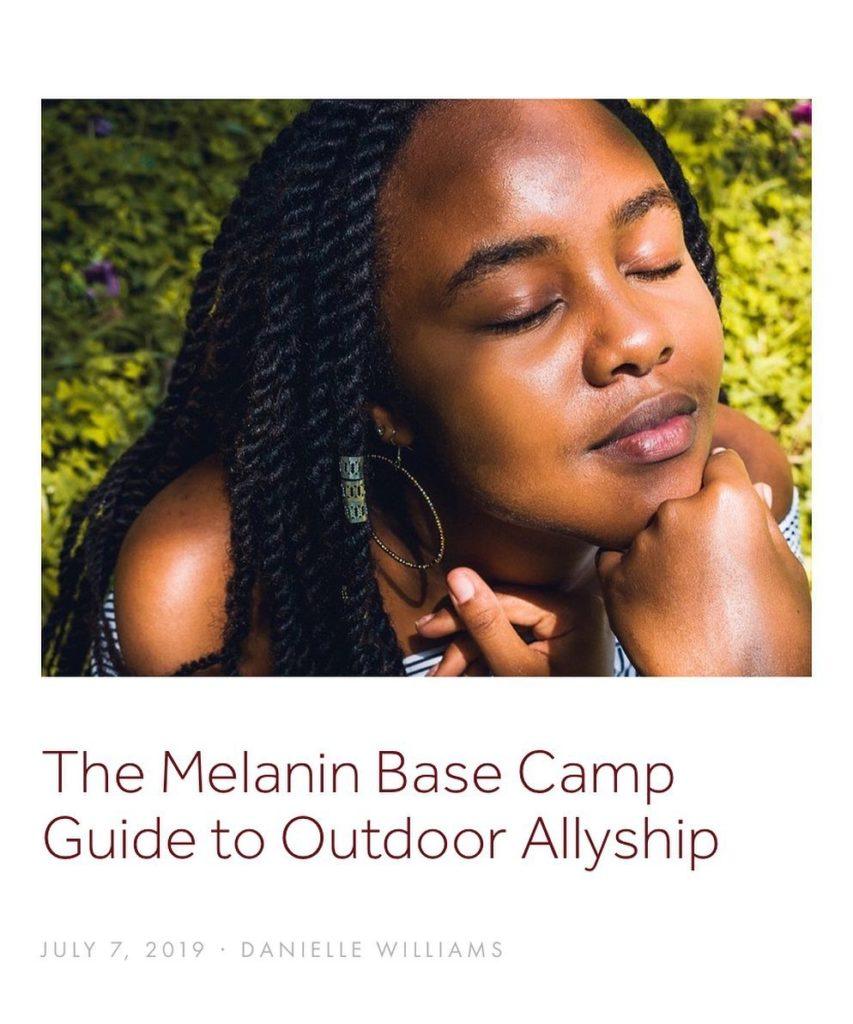 ---
Bay Area Wilderness Training
Bay Area Wilderness Training (BAWT) works to provide equitable access to outdoor experiences for low-income youth and youth of color. They do this through outdoor leadership skills training for teachers and youth workers, an outdoor gear library that loans free high-quality gear, as well as scholarships and grants to support youth trips and training courses. In their own words, BAWT "envisions a generation of social and environmental leaders, inspired by positive and meaningful experiences in nature, who reflect the diversity of our local community".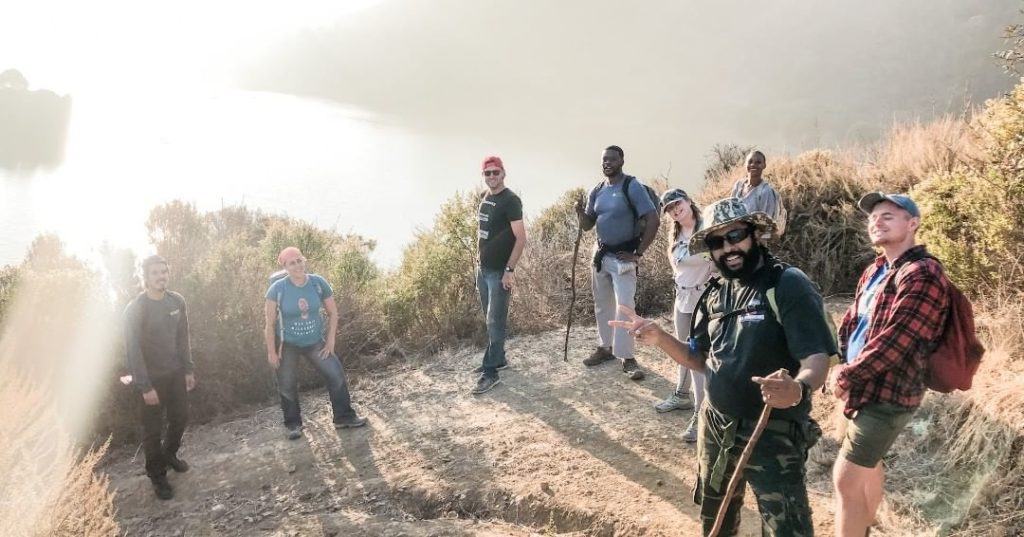 ---
Youth Outside
Youth Outside is working to ensure that more BIPOC have increased levels of engagement, participation, and leadership opportunities in the outdoors. They create future leaders through professional and workforce development programs for young adults from historically underrepresented communities and provide grants to other programs that connect underserved youth with the outdoors. Youth Outside also offers workshops and coaching to help organizations strengthen their understanding and practice of cultural relevancy in the outdoor field.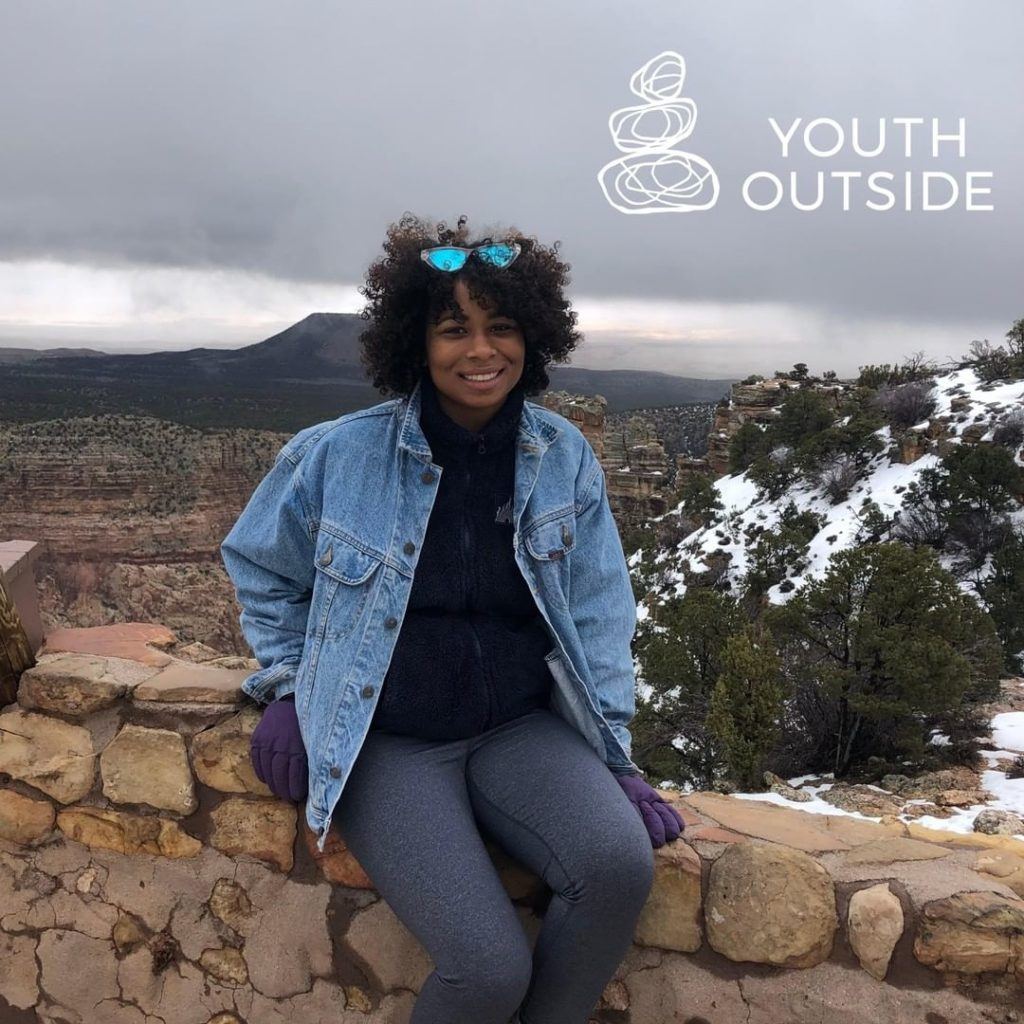 ---
Greening Youth Foundation
The Greening Youth Foundation is an Atlanta, Georgia based organization whose mission is to engage under-represented youth and young adults while connecting them to the outdoors and careers in conservation. They teach culturally aware environmental education and promote wellness to create healthier communities, and they also provide internship opportunities to help youth advance to green careers.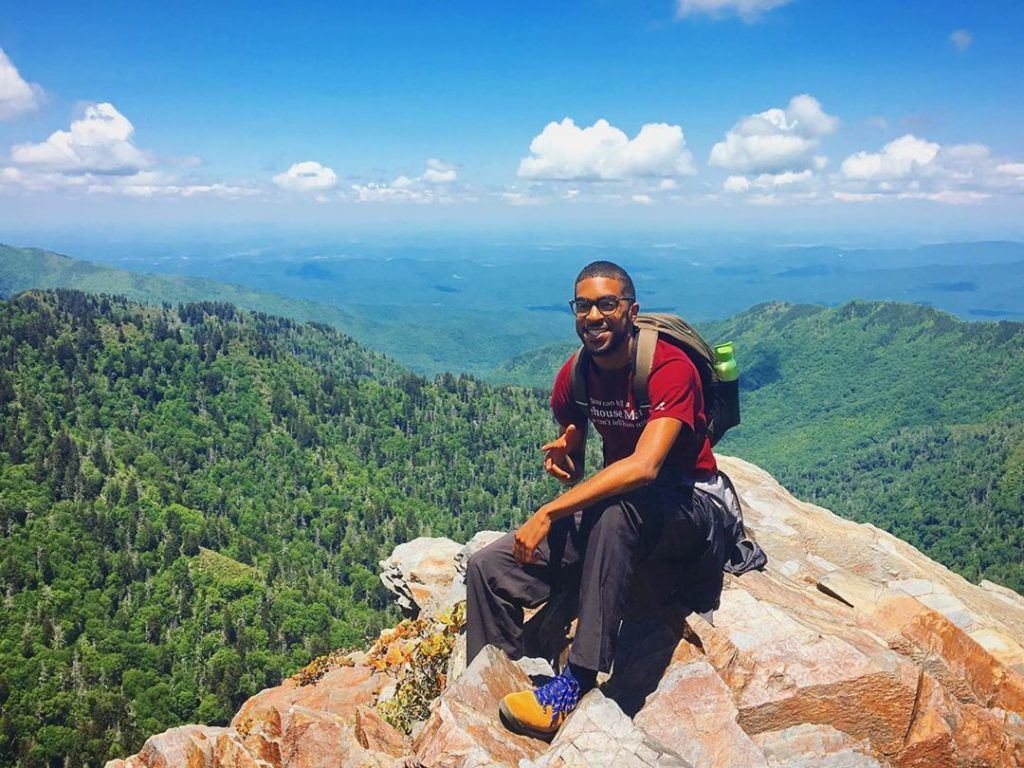 ---
Soul Trak Outdoors
Soul Trak Outdoors is a D.C. based nonprofit that connects communities of color to outdoor spaces while also building a coalition of diverse outdoor leaders. They offer a variety of outdoor activities for youth, college students, and adults to not only expand knowledge around outdoor advocacy, health, community engagement, leadership, and the environment but also to build more inclusive outdoor spaces that more accurately reflect the diversity of the U.S.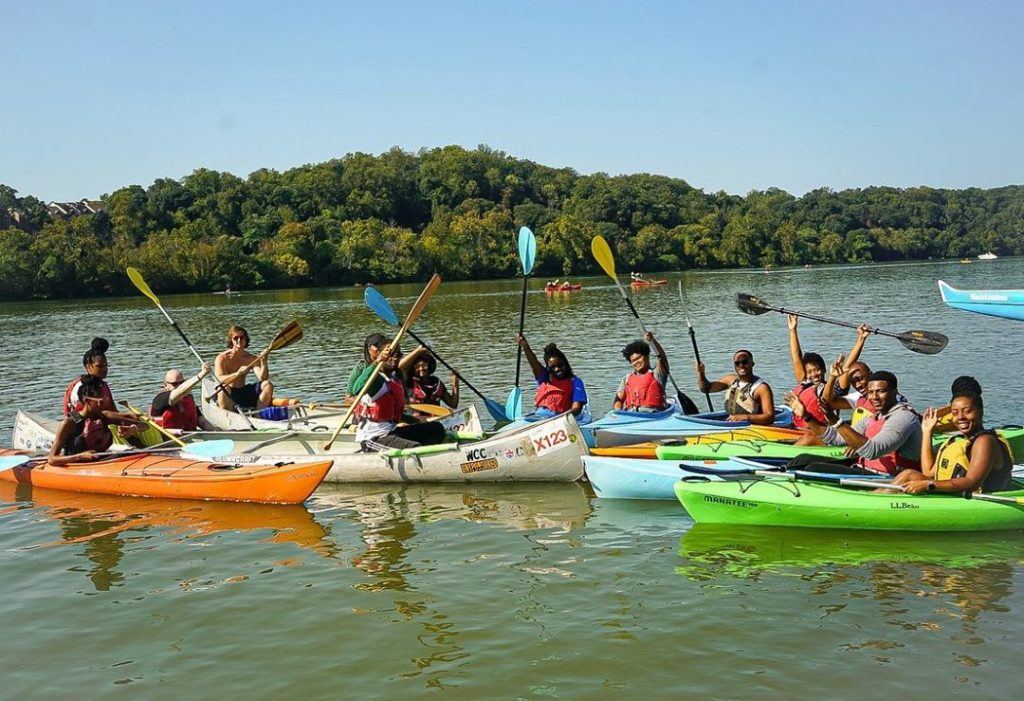 ---
Big City Mountaineers
Big City Mountaineers provides under-resourced youth with opportunities to have transformative experiences in the outdoors. Through overnight camps and week-long expeditions with supportive mentors, they teach wilderness and life skills to create a more positive future for the youth they serve. They reach thousands of diverse youth annually in 7 cities across the country including Boston, Denver, Miami, Minneapolis, Portland, San Francisco, and Seattle.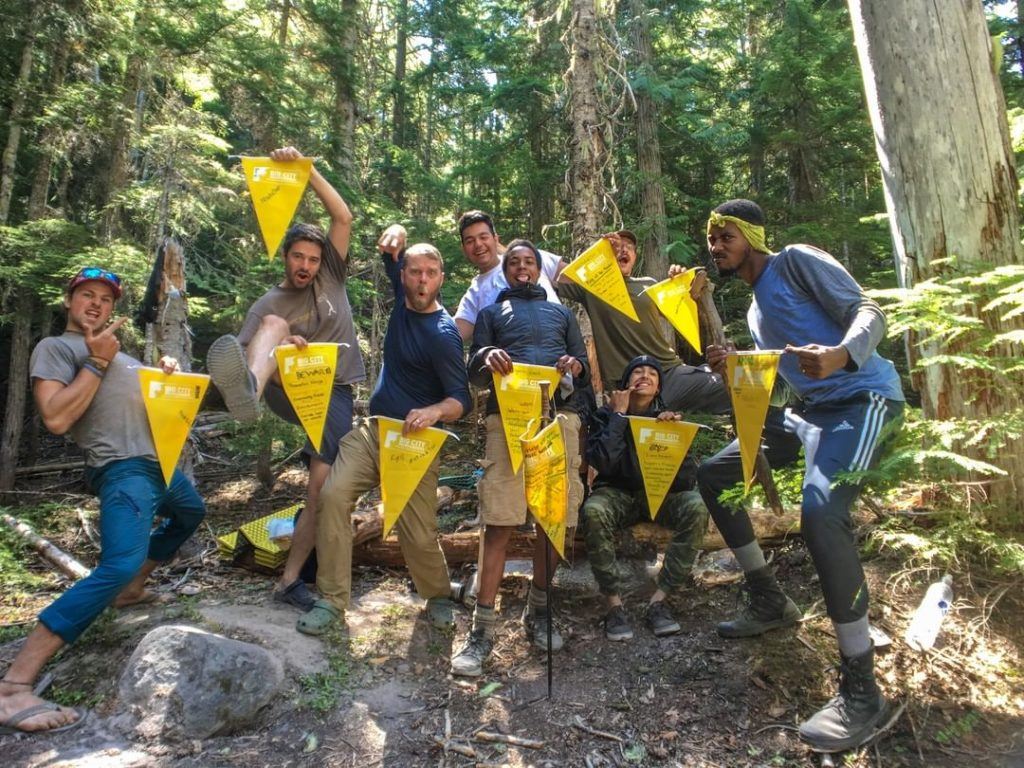 ---
Black Outside
Black Outside is a Texas based organization whose mission is to reconnect Black and African American youth to the outdoors through culturally relevant outdoor experiences. They're not only working to diversify the outdoors, but also to create a new generation of outdoor enthusiasts that better reflect the diversity of the U.S. Their programs include Camp Founder Girls, a summer camp for Black girls centered on bravery, confidence, creativity, and strength, and The Brotherhood Summit, an annual day of mentorship, community building, and leadership development for Black male students.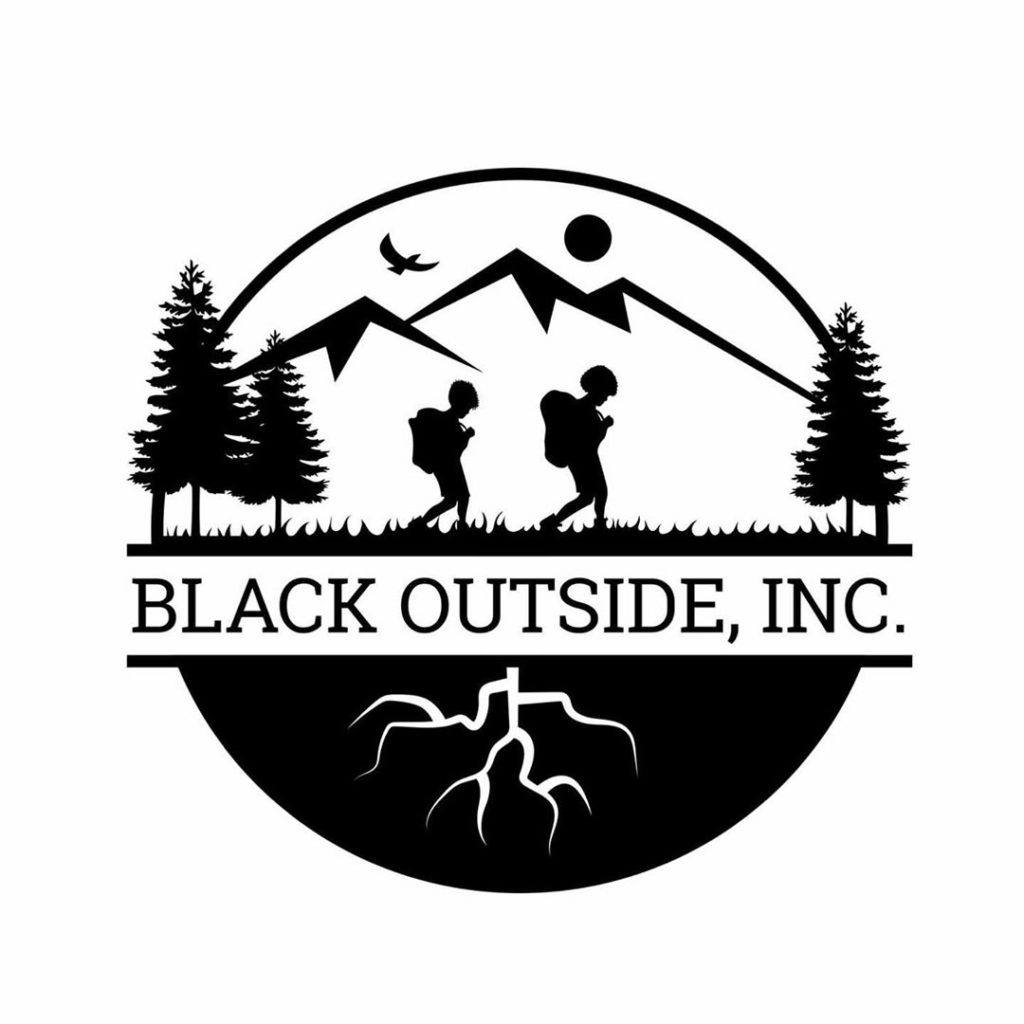 ---
Latino Outdoors
Latino Outdoors is a Latinx-led organization that's breaking down real and perceived barriers to the outdoors by inspiring, connecting, and engaging Latino communities while ensuring their history, heritage, and leadership are valued and represented. They're doing this in a variety of ways, including through free, volunteer-led outdoor activities in a welcoming environment that reach thousands of participants annually, and by providing leadership, mentorship, and professional opportunities. They've moved much of their programming online due to COVID-19 and are doing a great job of engaging with the community and sharing resources via their website and social channels.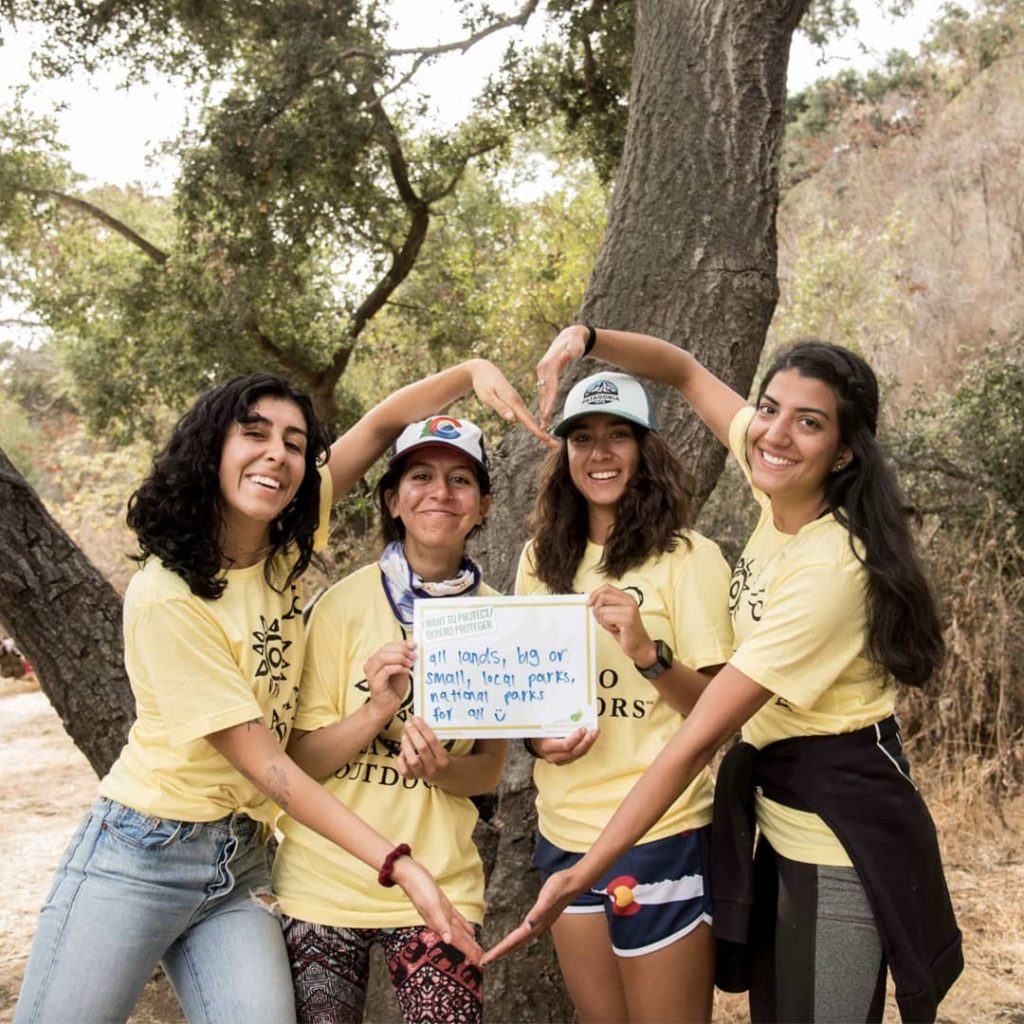 ---
Native Women's Wilderness
Native Women's Wilderness is a non-profit that's inspiring and raising the voices of Native Women in the outdoors and provides education about the beauty and heritage of their ancestral lands. They promote women of color in outdoor advertising campaigns, encourage women to get outdoors and live a healthy lifestyle, provide resources, and encourage outdoor education and leadership training for women and girls. They recently ran a successful give back campaign to provide 150 care boxes to the Navajo Nations to help with COVID-19 relief.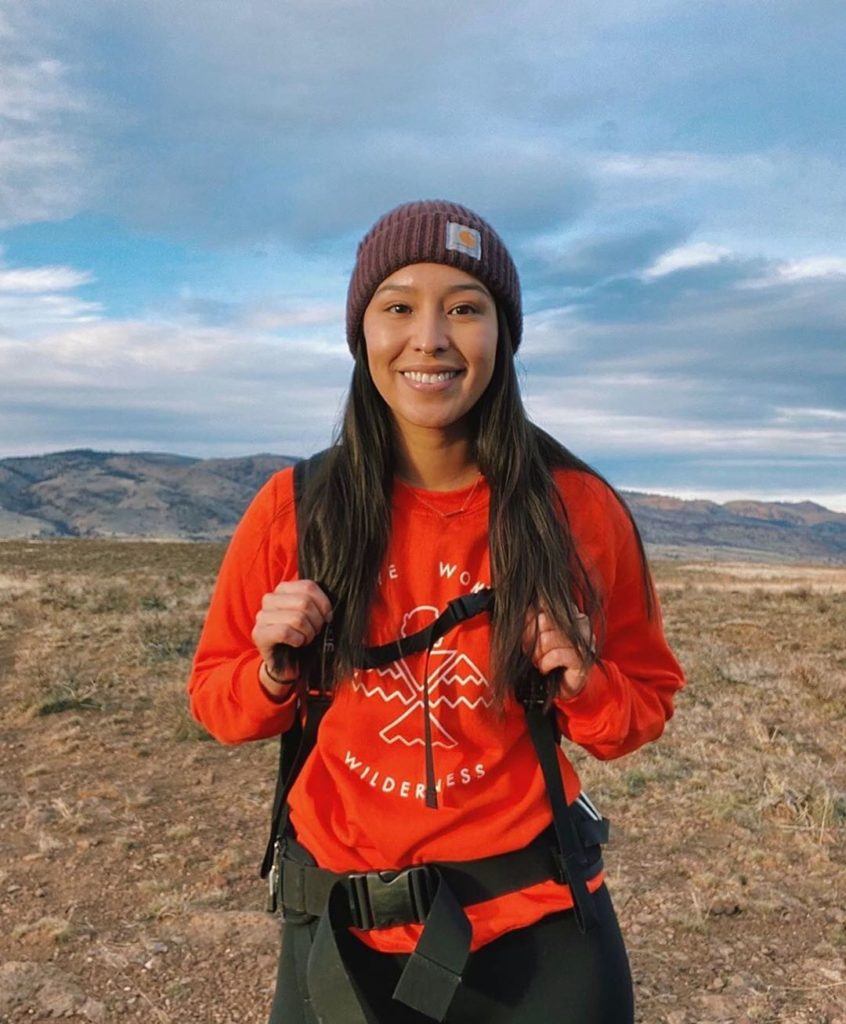 ---
Indigenous Women Hike
Jolie of Indigenous Women Hike has been working tirelessly to build a gear library to help Indigenous Women get outside without having to worry about expensive gear. During the pandemic, she has stepped up to assist her community in additional ways by delivering diapers, groceries, gift cards, and more. In 2018, she hiked the John Muir Trail – named the Nüümü Poyo, or the People's Trail, by the Nüümü (Paiute) who used it as part of a network of trails for hundreds of years – as an act of cultural reclamation. She is a powerful advocate fighting for diversity in the outdoors, equal representation, and the protection of public lands.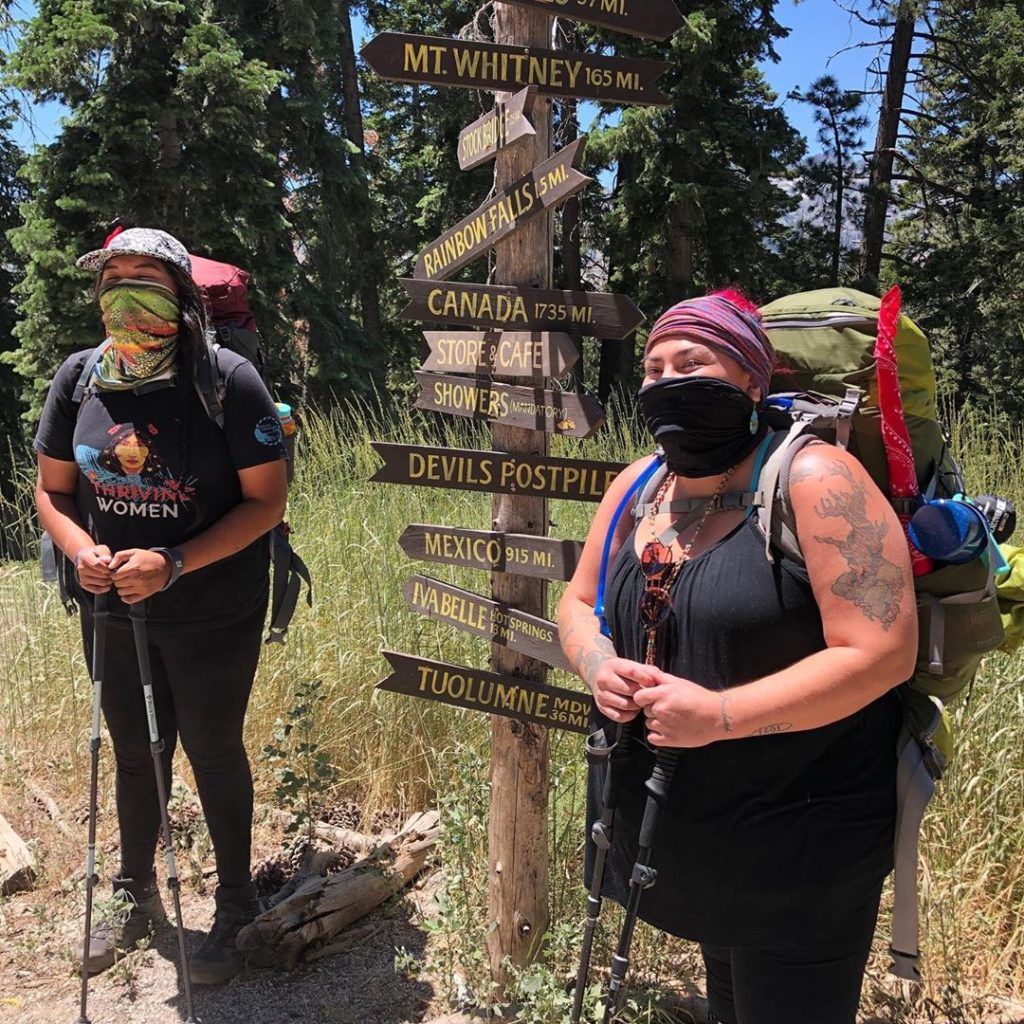 ---
Outdoor Outreach
Outdoor Outreach is a San Diego, CA based nonprofit that is connecting youth with the transformative power of the outdoors through outdoor activities like mountain biking, hiking, surfing, kayaking, paddleboarding, climbing, and more. They also teach environmental stewardship and civic engagement and hope to inspire the youth they work with to see possibility and opportunity in their lives so they can become happy, healthy, successful adults. The majority of their program participants come from low-income communities with little opportunity to experience nature and enjoy outdoor activities.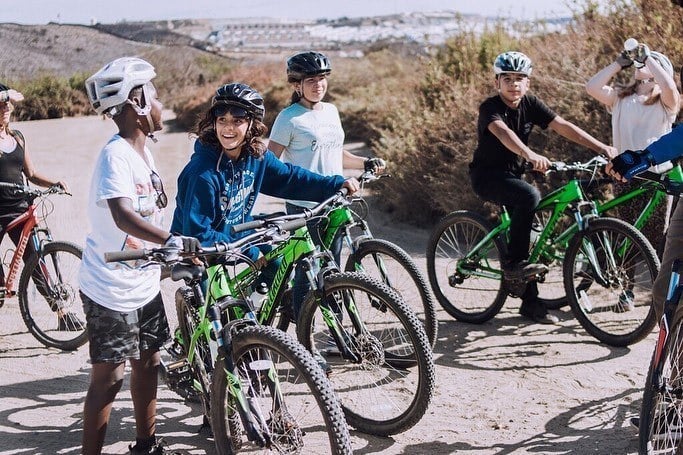 ---
Black Girls Trekkin
Black Girls Trekkin is a Los Angeles, CA based group that is inspiring and empowering Black women to get outside to spend time in nature, to protect it, and to show that People of Color DO go outside and enjoy outdoor adventures. They host group hikes, climbs, runs, and other events that help unite women of color in the Los Angeles area and give them a way to get out of the hustle and bustle of the city.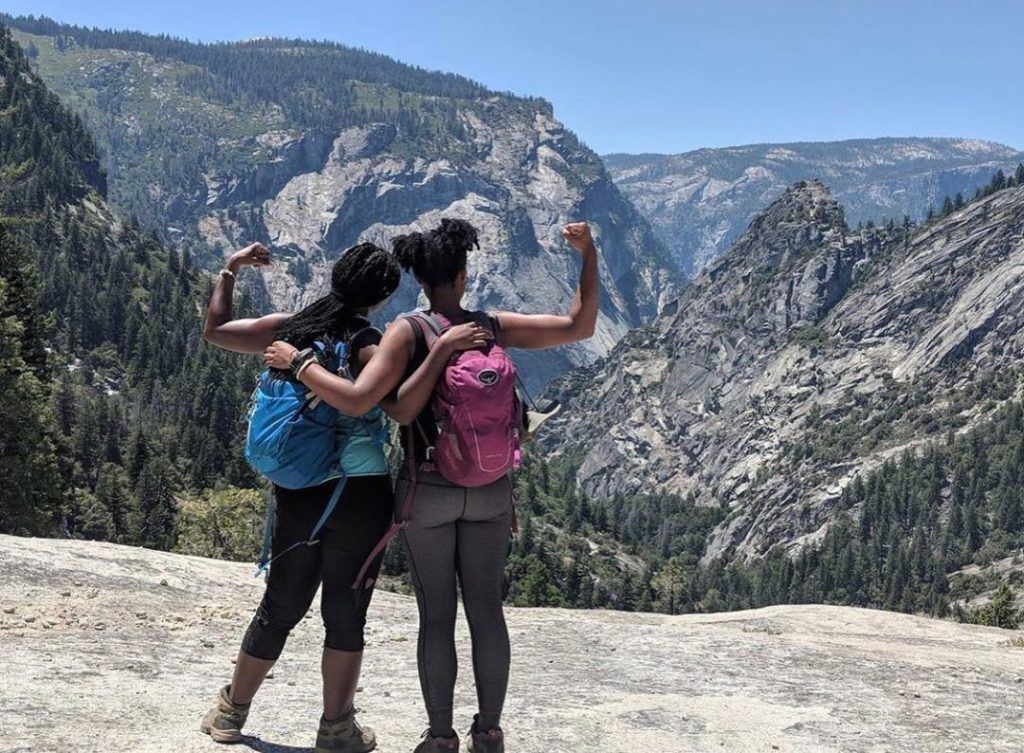 ---
Get Out Stay Out/Vamos Afuera
Get Out Stay Out/Vamos Afuera is a Central California based non-profit that helps Indigenous Migrant youth get outside through equitable and culturally sensitive outdoor programming. They are committed to increasing diversity and representation for People of Color in the outdoor industry and to developing self-confidence, leadership skills, and community.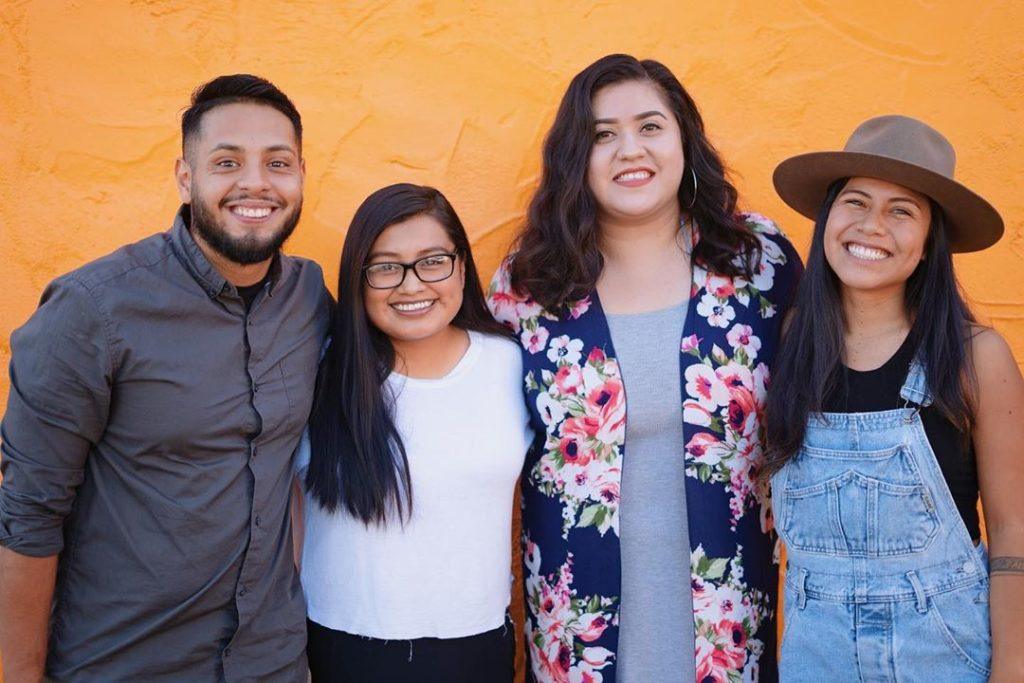 If you make a donation to any of these organizations let us know in the comments so we can thank you! What other organizations are doing important work in diversity outdoors? Please share in the comments below.