Patagonia Regions Guide: Where Should You Go?
Planning a trip to Patagonia? Learn about the 6 different Patagonia regions and plan your travels with our list of things to do in each place.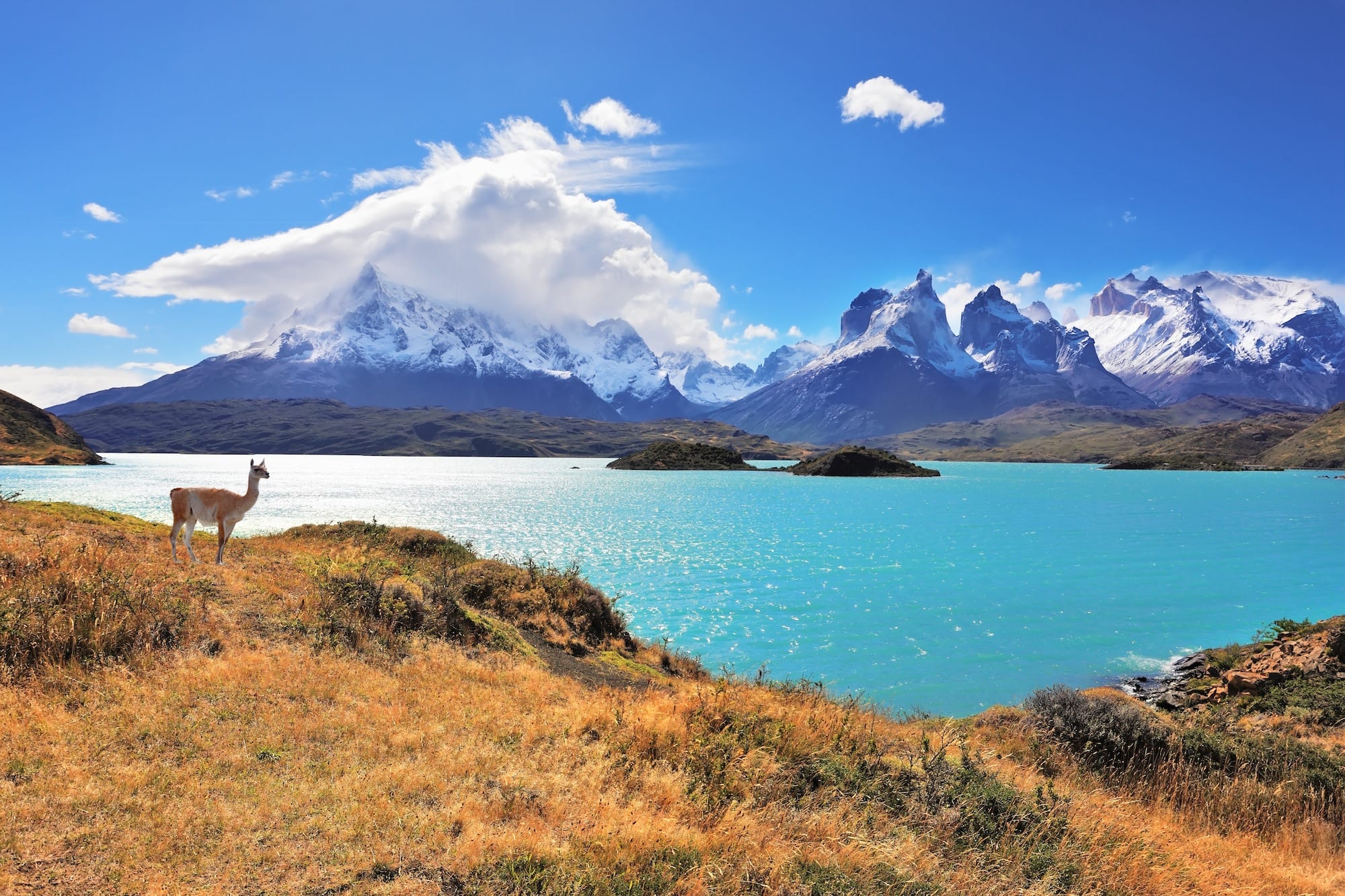 PATAGONIA REGIONS GUIDE: WHERE SHOULD YOU GO?
Remote and rugged, varied and mesmerizing, Patagonia sits at the bottom of the world just waiting to be explored, all you have to do is choose where to go and when. But wait a minute — this world famous area covers 400,000 square miles, exists in not one but two countries, and has six diverse Patagonia regions that are spread out across the continent. So, yeah, that choosing part? It's not really as simple as it sounds.
With that in mind, we decided to create a comprehensive guide to the regions of Patagonia to help you map out your own epic adventure.
Plan your bucketlist trip with this guide to the six different Patagonia regions.
[separator style_type="icon" /]
The Six Major Patagonia Regions
Like we mentioned, Patagonia's hundreds of thousands of miles spans the width of two South American countries: Argentina and Chile. The majority of the Patagonia exists in Chile, but a portion of it is also in Argentina which is just as beautiful and wild as the rest. Since the entire area is quite large, it's important to account for travel time if you are visiting multiple regions of Patagonia.
[separator style_type="single" /]
Chilean Lake District
The northernmost region of Patagonia is 600 miles long and consists of 3 national parks: Conguillio National Park, Huilo-Huilo National Reserve, and Parque Nacional Vicente Perez Rosales. It's also the home of three major cities, including Pucon, Puerto Varas and the bustling town of Puerto Montt, which is the easiest way to access the area if you are flying in. There are plenty of hotels to stay in, like the budget-friendly Casa Kalfu that's a favorite among travelers and visitors from all over the world.
[bulleted_list icon="fa-check"]
Must-See Sites and Activities in the Chilean Lake District:
[/bulleted_list]
Twin snow-capped volcanoes, Osorno and Calbuco
Lake Todos Los Santos
Hiking, kayaking, mountain biking in Pucon
Skiing on active volcanoes at the resorts of Antillanca, Corralco, and Pucón
Visit the Cevecería Kunstmann brewery in Valdivia
Take a bus or a ferry to the archipelago of Chiloe for a unique and beautiful cultural experience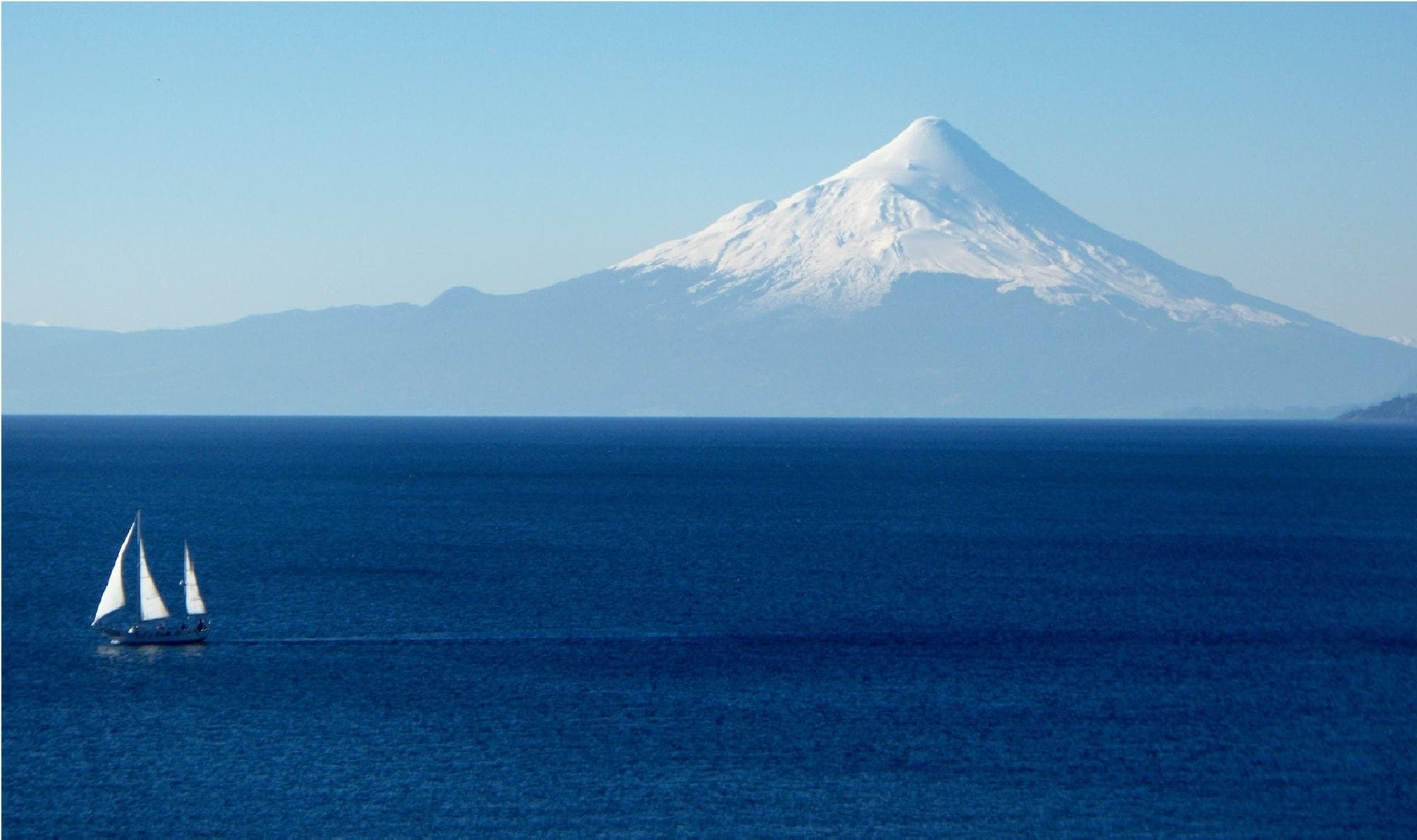 [separator style_type="single" /]
Argentinian Lake District
Directly east of the Chilean Lake District and just over the border is the Argentinian Lake District of Patagonia. This is a part of the Rio Negro province, a subregion of Patagonia that divides the North and the South and is a notable landmark that is commonly referred to by many who are familiar with the area. The Argentinian Lake District is on the east side Andes mountains and is, not surprisingly, home to many aquamarine glacial lakes. Although it has a lot of rugged and wild terrain with plenty of outdoor activities, it's also easy to navigate by a car on Ruta Nacional 40 which runs the length of the country. Stay in the city of Bariloche, the area's major hub that boasts a front row seat to the Gutierrez Lake and jagged peaks of the Andes Mountain.
[bulleted_list icon="fa-check"]
Must-See Sites and Activities in the Argentinian Lake District:
[/bulleted_list]
Skiing or hiking at the Cerro Catedral
Visit the Nahuel Huapi National Park area for hiking, backpacking, mountain biking and kayaking on the lake
Explore the lesser-known adventure hub of city of San Martin de los Andes
Lanin National Park
Villa la Angostura
The town of El Boson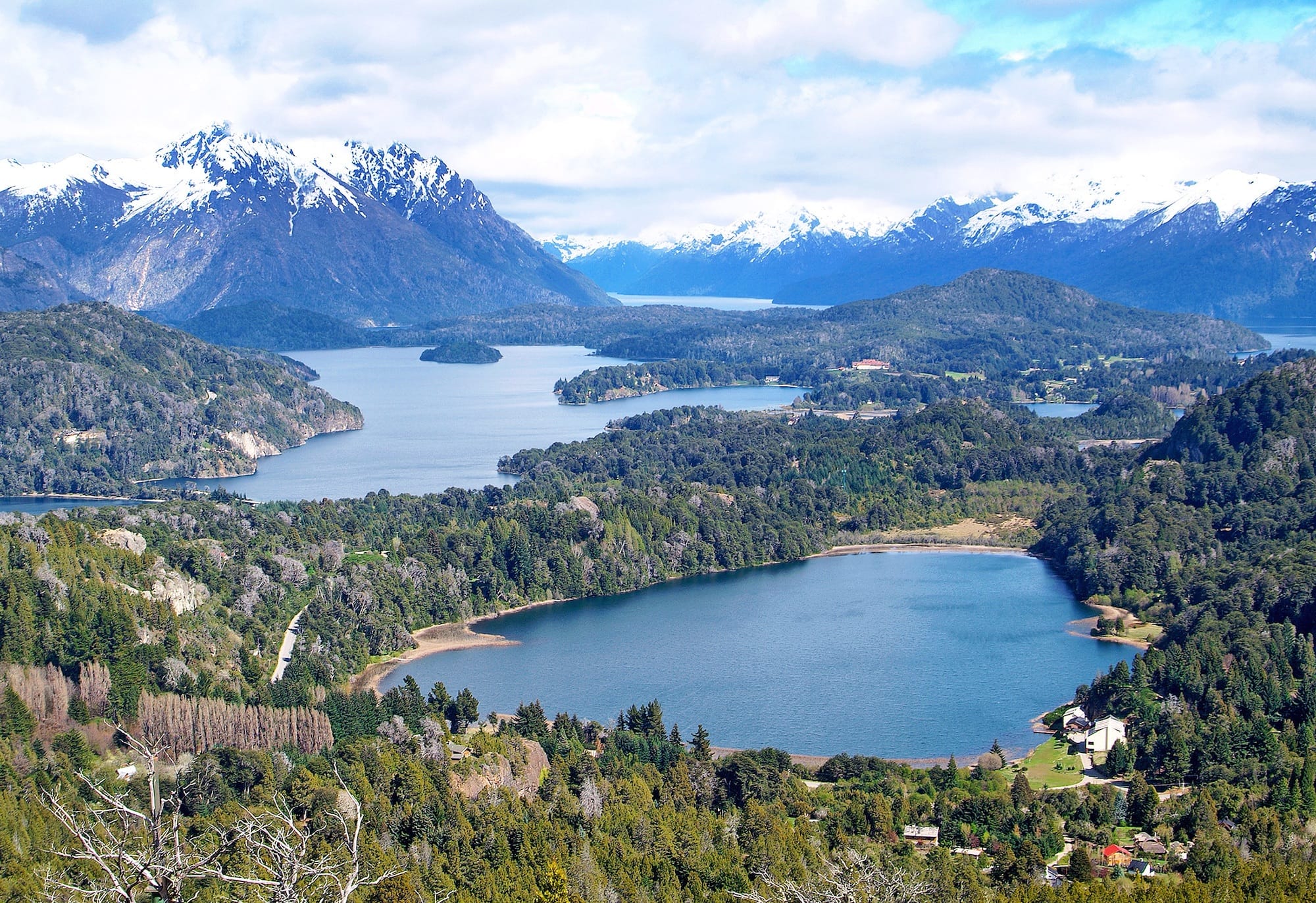 [separator style_type="single" /]
Aysen, Chile
Just south of the Lake District, the Patagonia region of Aysen stretches down the coastline of Chile for 620 miles. It's much more isolated and less populated than the other Patagonia regions, which makes traveling from point to point somewhat difficult. However, it's still easily accessible by car as you drive down Carretera Austral (also famous among bikepackers), and visitors can stay in the quiet town of Coyhaique. It's also home to the newly added Parque Patagonia, the conserved land donated by The North Face co-founders, Kris and Doug Tompkins. Whether it's the glacial rivers, mountain valleys or rugged seascape, the area is just as naturally beautiful as the rest, with a fraction of the people as world-famous Torres Del Paine.
[bulleted_list icon="fa-check"]
Must-See Sites and Activities in the Southern Coast of Chile:
[/bulleted_list]
Visit the remote cities of Coyhaique and Chaiten
Fly fishing in the Simpson River
Camping and hiking in Parque Nacional Queulat
Explore the marble caverns of Parque Nacional Laguna San Rafael
General Carrera Lake
Cerro Castillo
Hiking, fishing, and wildlife viewing in Parque Patagonia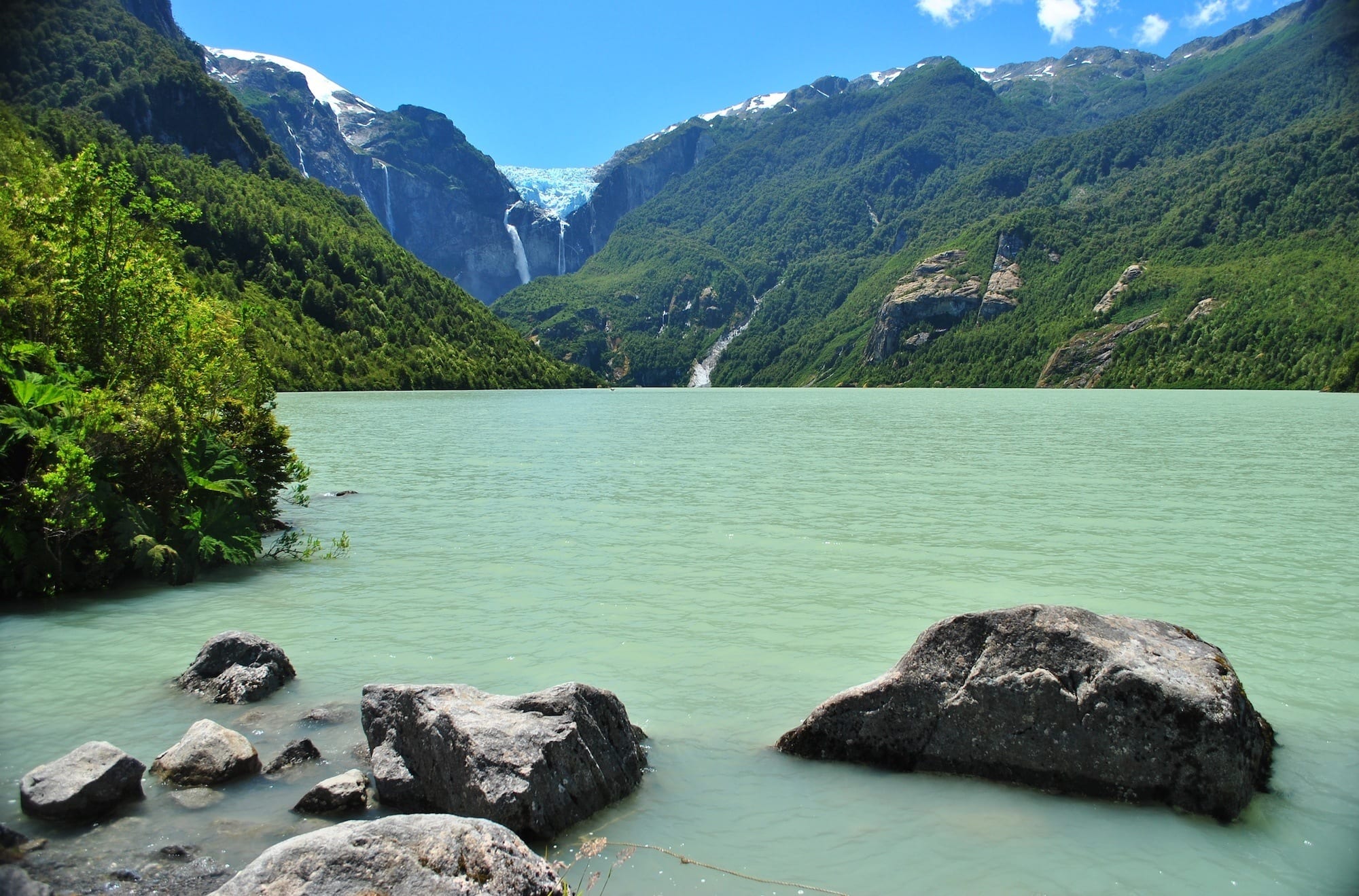 [separator style_type="single" /]
Los Glaciares National Park, Argentina
A bit south of Aysen and northwest of Chilean Patagonia's southernmost region is the UNESCO World Heritage Site of Los Glaciares National Park. This giant ice cap covers 8,400 square miles, extending out across the Andes and into Argentina where it is primarily located. The world famous features of Los Glaciares are second in popularity only to Chilean Patagonia's Torres Del Paine, but it's likely you've heard of Fitz Roy Massif and the Perito Moreno Glacier before. Just as the name suggests, there are glaciers — 356 of them to be correct and it's worth spending at least three days in the towns of El Calafate or El Chalten for day trips in and out of the park. It's not hard to catch a flight into El Calafate but don't plan on going last minute as the plane tickets are known to sell out weeks in advance. So book your trip ahead of time to be sure that you will be able to take in the jaw-dropping natural wonders of the Los Glaciares region of Patagonia.
[bulleted_list icon="fa-check"]
Must-See Sites and Activities in Los Glaciares National Park:
[/bulleted_list]
Hike to Fitz Roy Massif and explore the area by foot
Ice hike on the Perito Moreno glacier
Visit Lago Argentina, the country's biggest lake
Site see in El Chalten and El Calafate
Enjoy a Pisco Calafate! The Argentine version of Chile's national drink, Pisco Sour
Visit Lago Viedma, the glacier-fed lake in the north end of the park
Explore the Northern or Southern Patagonian Icecaps (or Hielo Continental)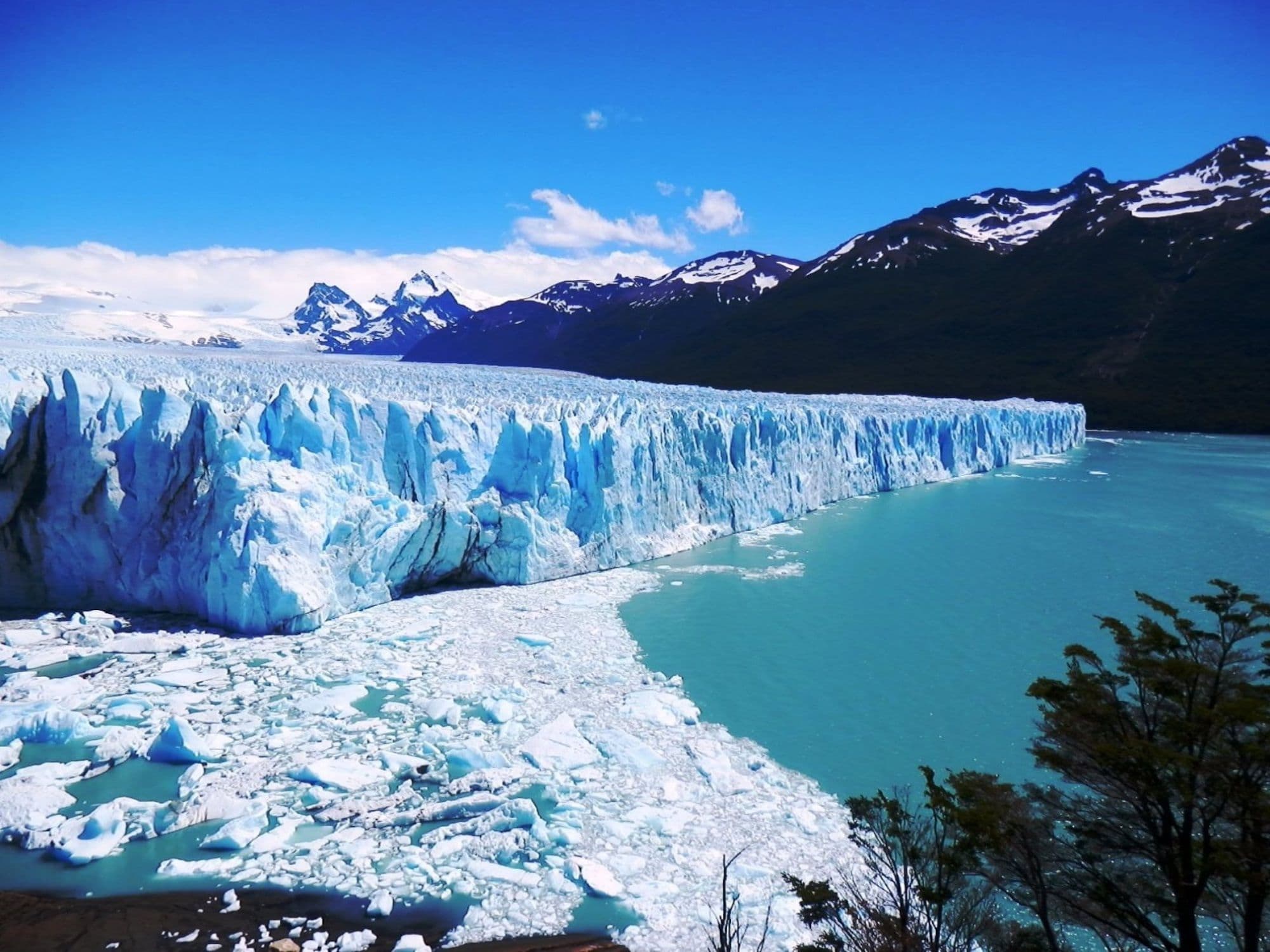 [tagline_box link="https://bearfoottheory.com/perito-moreno-glacier-travel-guide/"]Check out our detailed guide to visiting Perito Moreno Glacier!
[/tagline_box]
[separator style_type="single" /]
Chilean Patagonia
Although it may seem slightly confusing to simply call this region, "Chilean Patagonia" it refers to anything south of Chile's Lake District and Aysen regions and southwest of the Argentine Rio Negro. This Southwestern region of Patagonia is a very large yet sparsely populated area brimming with iconic landmarks like the spires of Torres del Paine, Grey Glacier and the Strait of Magellan which is geographically divisive in the region. Fly into the large airport of Punta Arenas or a smaller version in Puerto Natales or drive down the scenic Ruta Del Fin De Mundo to see the breathtaking Patagonia landscape from a different angle.
[bulleted_list icon="fa-check"]
Must-See Sites and Activities in Chilean Patagonia:
[/bulleted_list]
Visit the cities of Punta Arenas and Puerto Natales
See the penguins in the Strait of Magellan
Parque Nacional Torres del Paine
Kayaking or site seeing at the Lago Grey and Grey Glacier
Parque Nacional Bernardo O'Higgins
Glacier Tyndall
Valle Francaise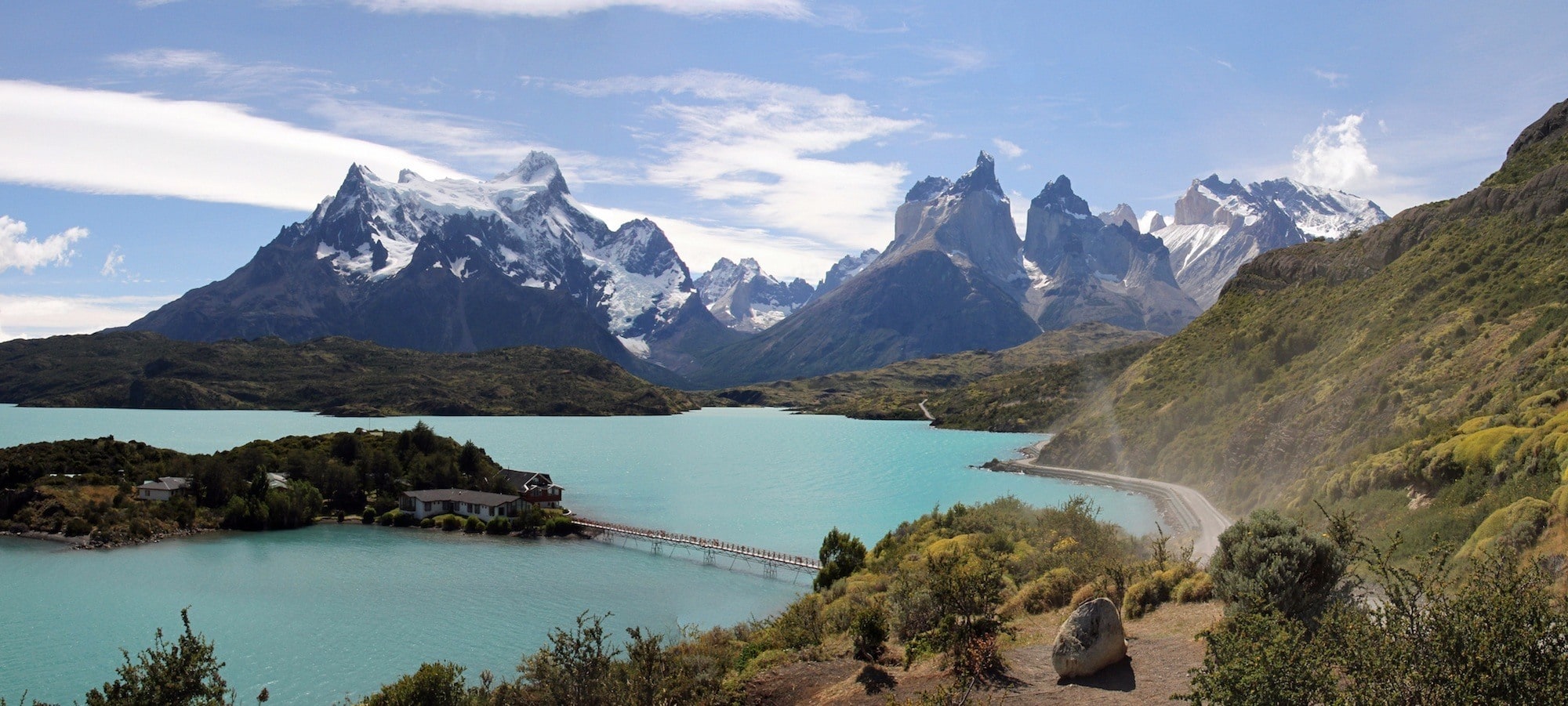 [tagline_box link="https://bearfoottheory.com/hiking-the-w-trek-torres-del-paine/"]Plan a once-in-a-lifetime hiking trip on the W Trek Circuit
[/tagline_box]
[separator style_type="single" /]
Tierra Del Fuego & Cape Horn
Tierra del Fuego is a region divided into two countries. At the southernmost tip of the continent, Tierra del Fuego and Cape Horn are in Chile while the other half and Ushuaia, the most southern city in the world, is in Argentina. It isn't recommended to take a car on the Argentine side, rather use bus services like El Pinguina or Andesmar to travel around the fjords and islands purely out of convenience, not safety. The other way to see the region is by boat via the Strait of Magellan to the Beagle Channel and around Chile's Cape Horn. The true allure of this region of Patagonia is to stand at the end of the world. For those interested in visiting Antarctica, this is also your hopping off point.
[bulleted_list icon="fa-check"]
Must-See Sites and Activities in Tierra del Fuego and Cape Horn:
[/bulleted_list]
See "Glacier Alley" by boat in the beagle Channel

Visit Isla Magdalena to see the Penguins and King Penguin park for King Penguins

Hike the rugged Dientes de Navarino Trek

Explore Cape Horn by boat or on foot

Go skiing, hiking or snowshoeing in Ushuaia

Hike the remote trails of Isla Navarino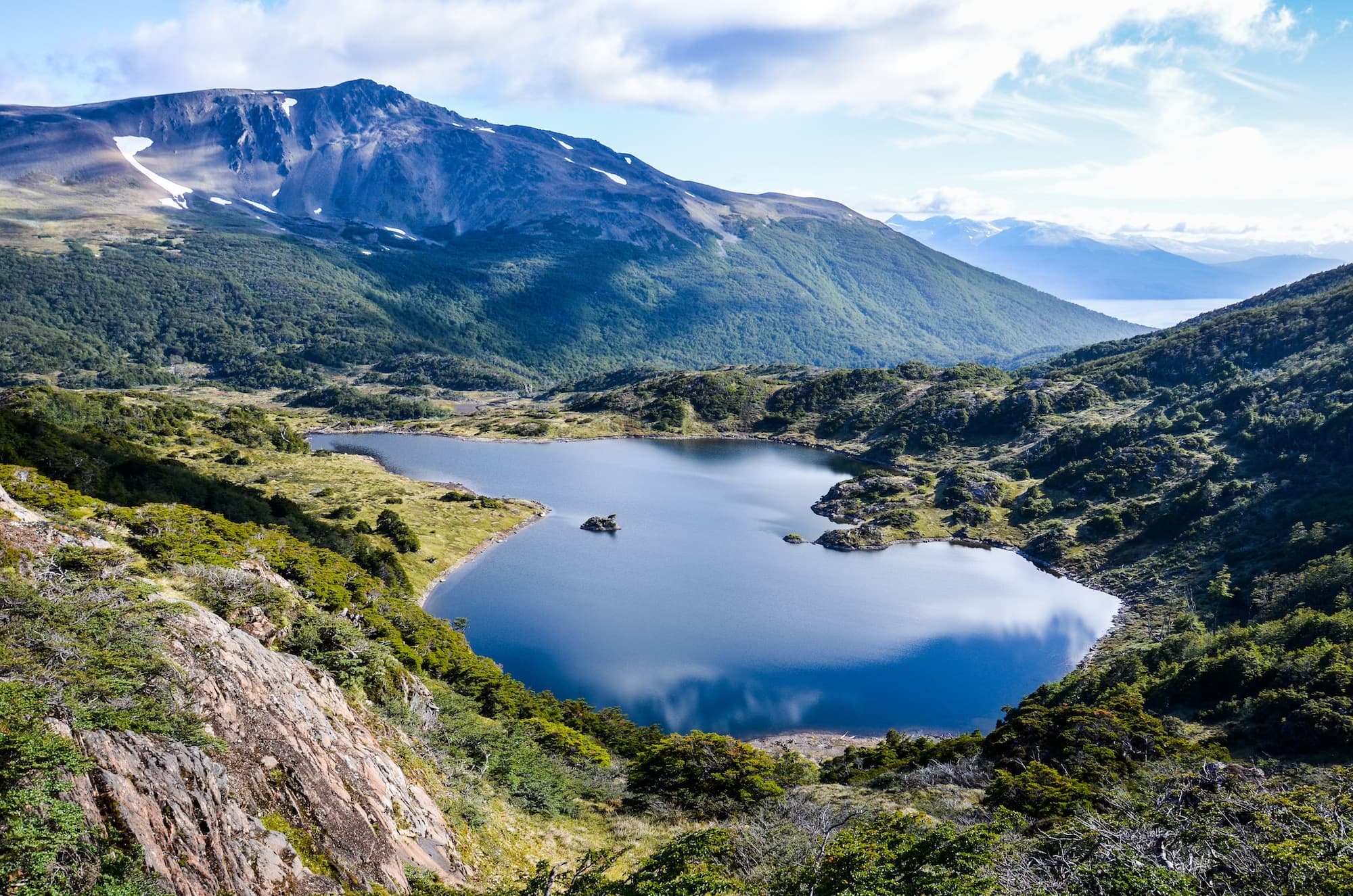 [separator style_type="single" /]
Patagonia Travel Resources
Have you been to any of these Patagonia regions?  Which was your favorite? Let us know if you're getting out there in the comments below!
[content_box title="Read Next"]
[/content_box]