I recently moved to Salt Lake City and haven't been wasting any time exploring the beautiful mountains around town. One of the spots I was really excited to check out was Red Pine Lake up Little Cottonwood Canyon. One of the best parts of this hike is it's literally a 35-minute drive from downtown Salt Lake and whether you do it as a day hike or a quick overnight camping trip, you can easily squeeze this adventure into a weekend with very little planning.
At 7 miles round trip, the hike to Red Pine Lake is easily doable as a day hike, but my friend and I also wanted to tack on a trip up the Pfeifferhorn, the third tallest peak in Utah's Wasatch Range at 11,326 feet. Since the Pfeifferhorn is accessed from the same trail, we decided we would hike up to Red Pine Lake and camp for a night and then climb the peak the next day. That way we'd have time to enjoy the gorgeous Wasatch scenery and start out in the morning with fresh legs and nothing but light day packs.
Red Pine Lake Trail Stats
Miles: 7 miles round trip from the White Pine trailhead
Starting Elevation: 7,650 feet
Lower Red Pine Lake Elevation: 9,590 feet
Total Elevation Gain: 1,940 feet
Rating: Moderate
Time: 2-3 hours one way (less if you only have a light day pack)
Best Hiking Season: June (after the snow melts) through September
Dogs: Not allowed
Permits/Fees: None required
Campfires: Not permitted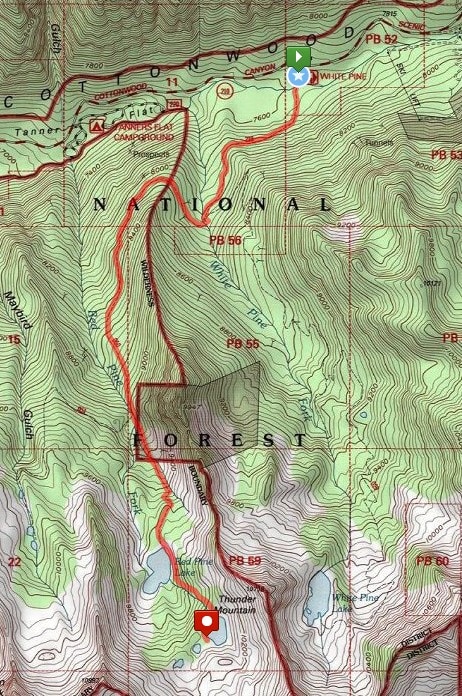 The Hike to Red Pine Lake
The hike to Red Pine Lake and the Pfeifferhorn begins at the White Pine Lake Trailhead and starts by moving gently up through a grove of aspen trees. About one mile in you reach a stream and a fork in the trail. The lower jeep trail goes up to White Pine Lake. Instead, you want to follow the single track trail that heads up behind the trail sign. About 400 feet after taking this junction, you will reach a bridge that crosses the stream. Beyond this, the trail is very easy to follow and continues rising up above the canyon and the Salt Lake Valley.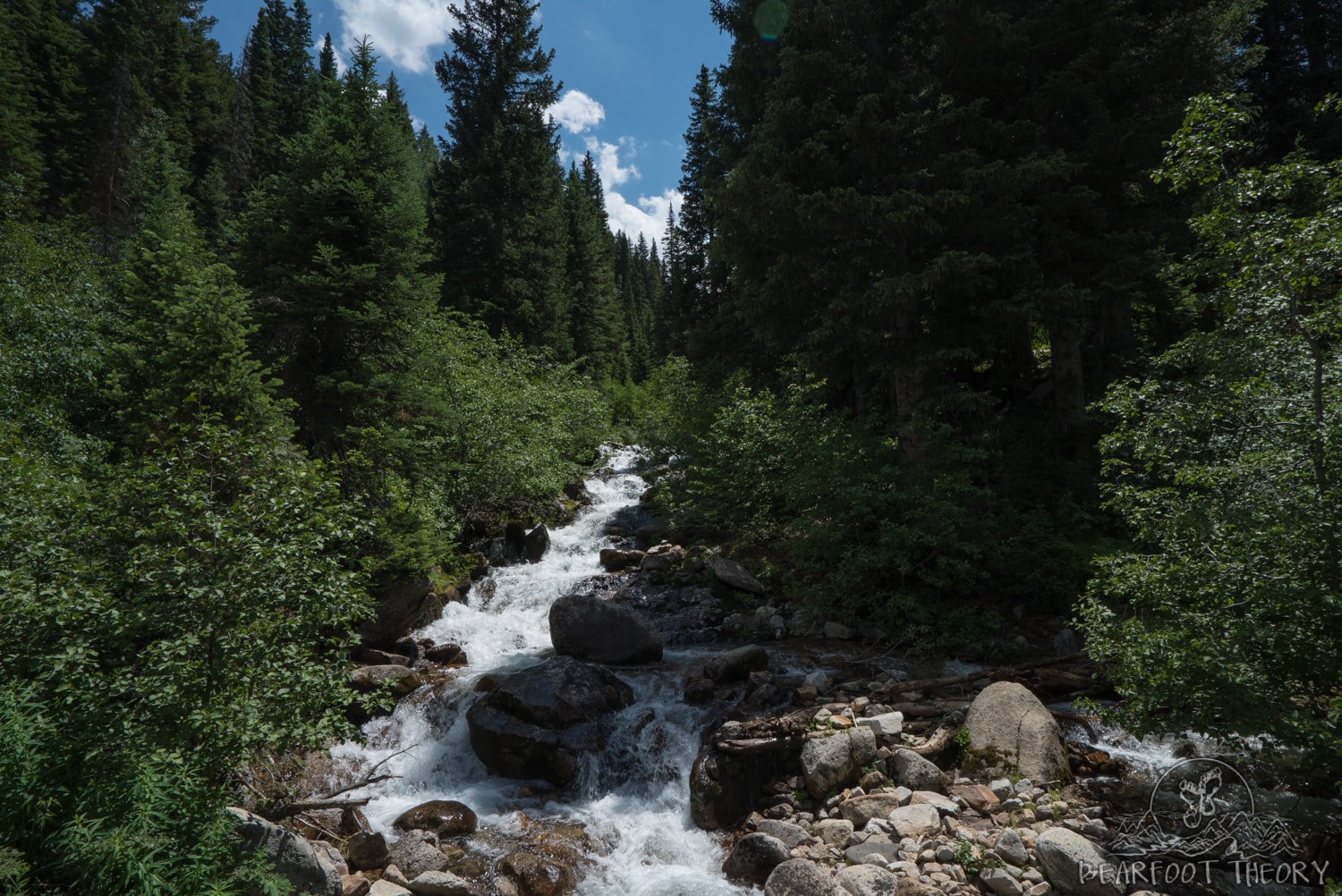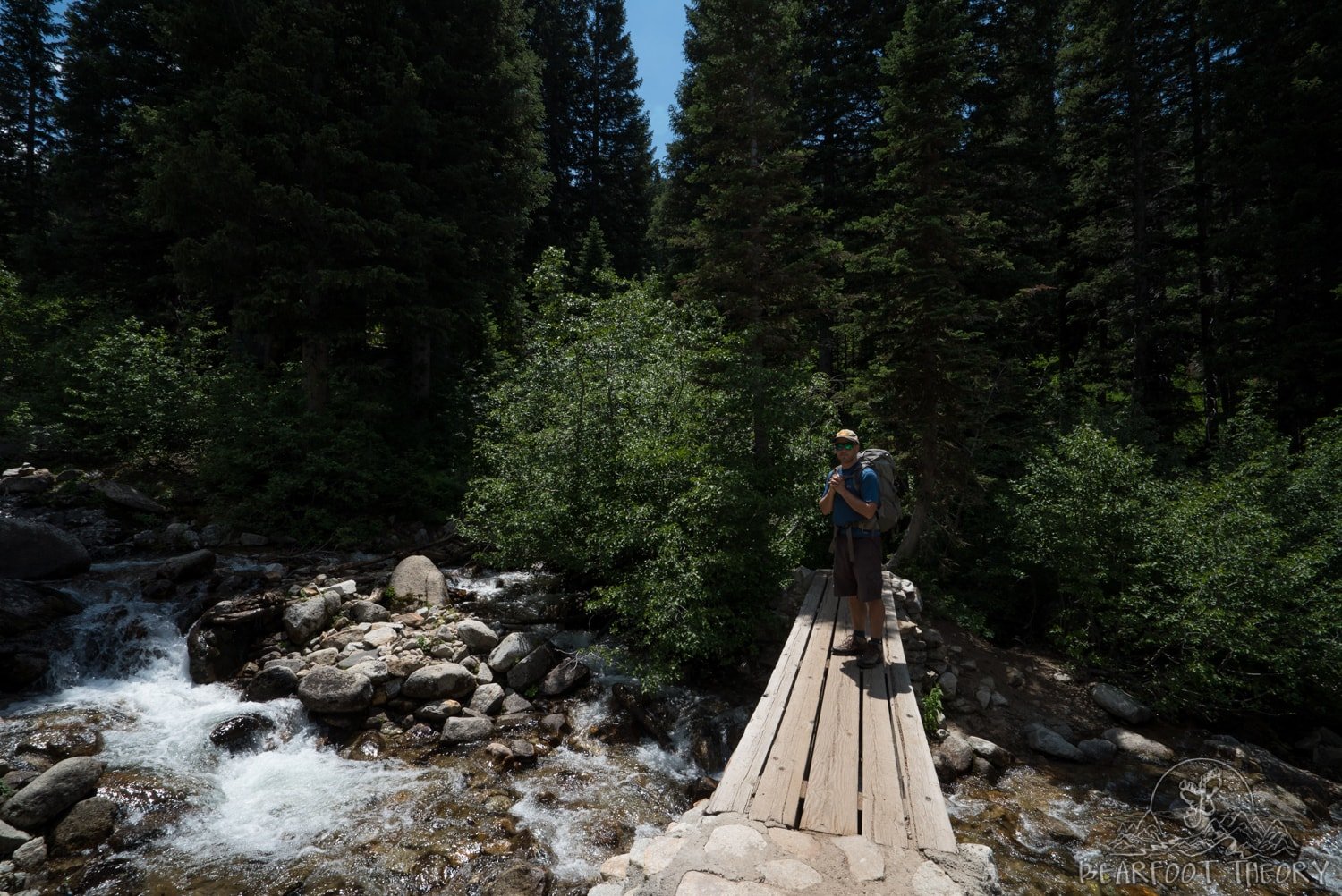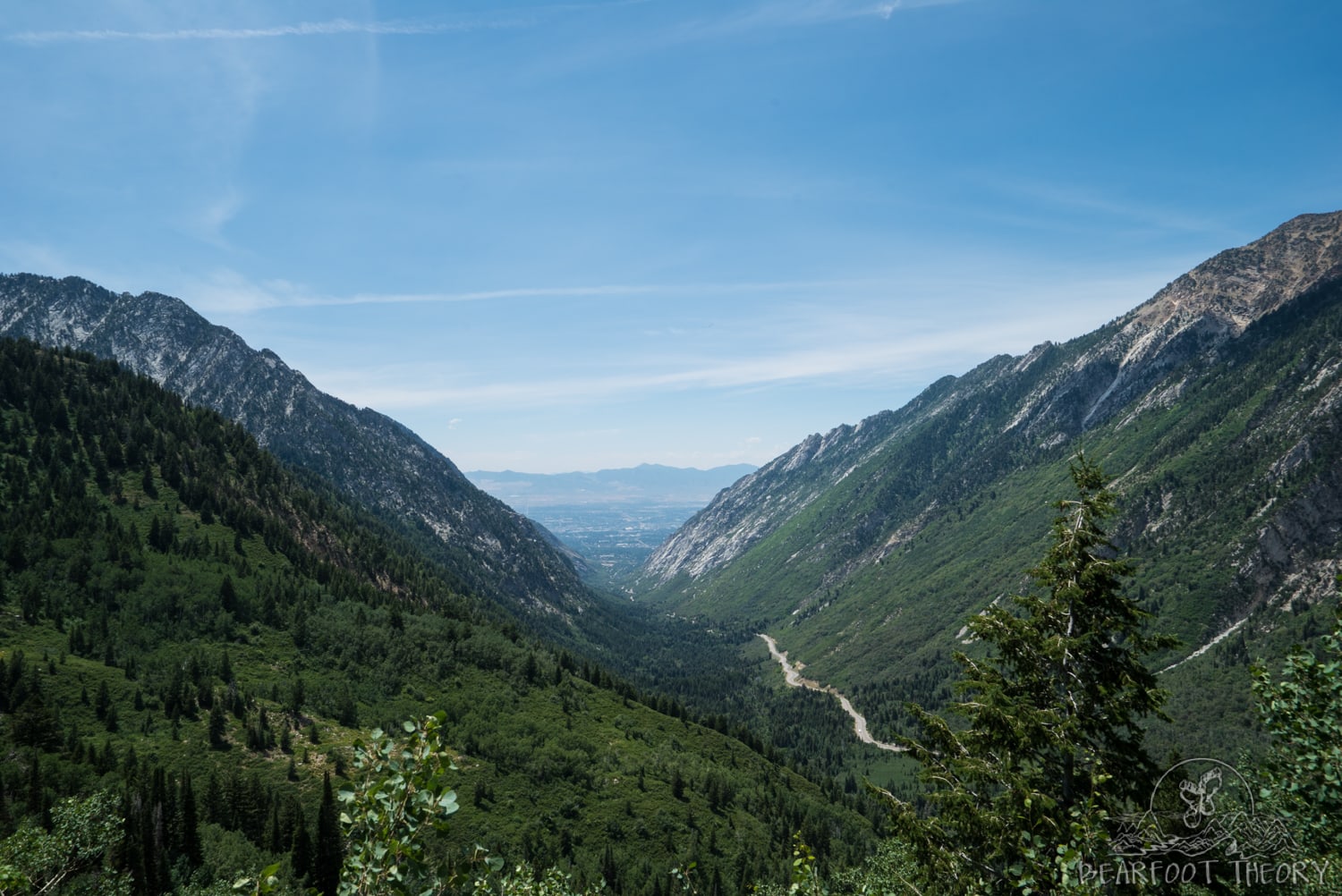 After 3.5 miles you reach lower Red Pine Lake. This is the largest of the lakes and is where most people choose to camp. To reach the campsites, head right at the base of the lake and cross the dam. Just keep in mind that all camping must be done at least 200 feet from the water, and because this area provides Salt Lake City's drinking water, no swimming is allowed. But feel free to bring along your fishing pole as the lake has plenty of cutthroat trout.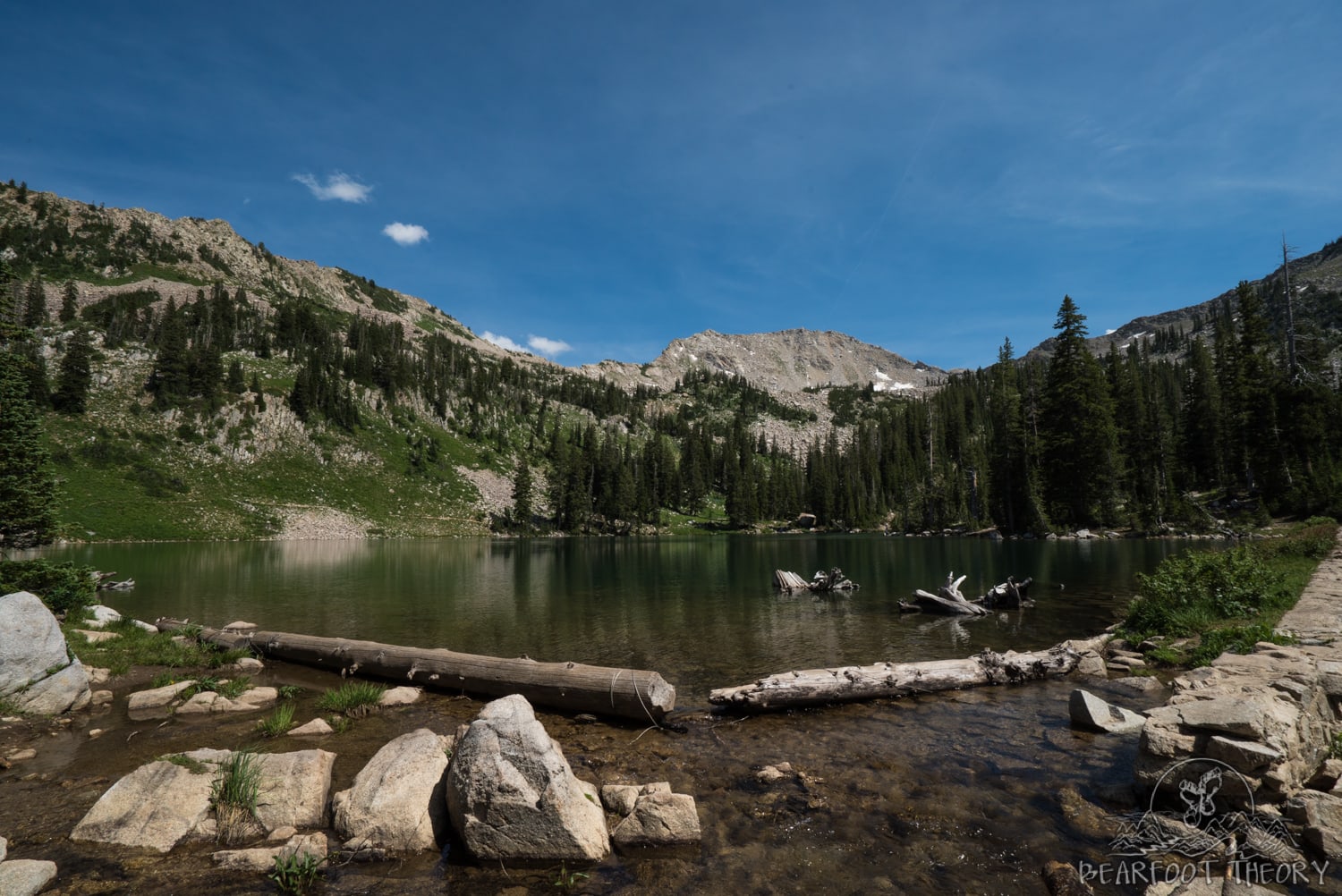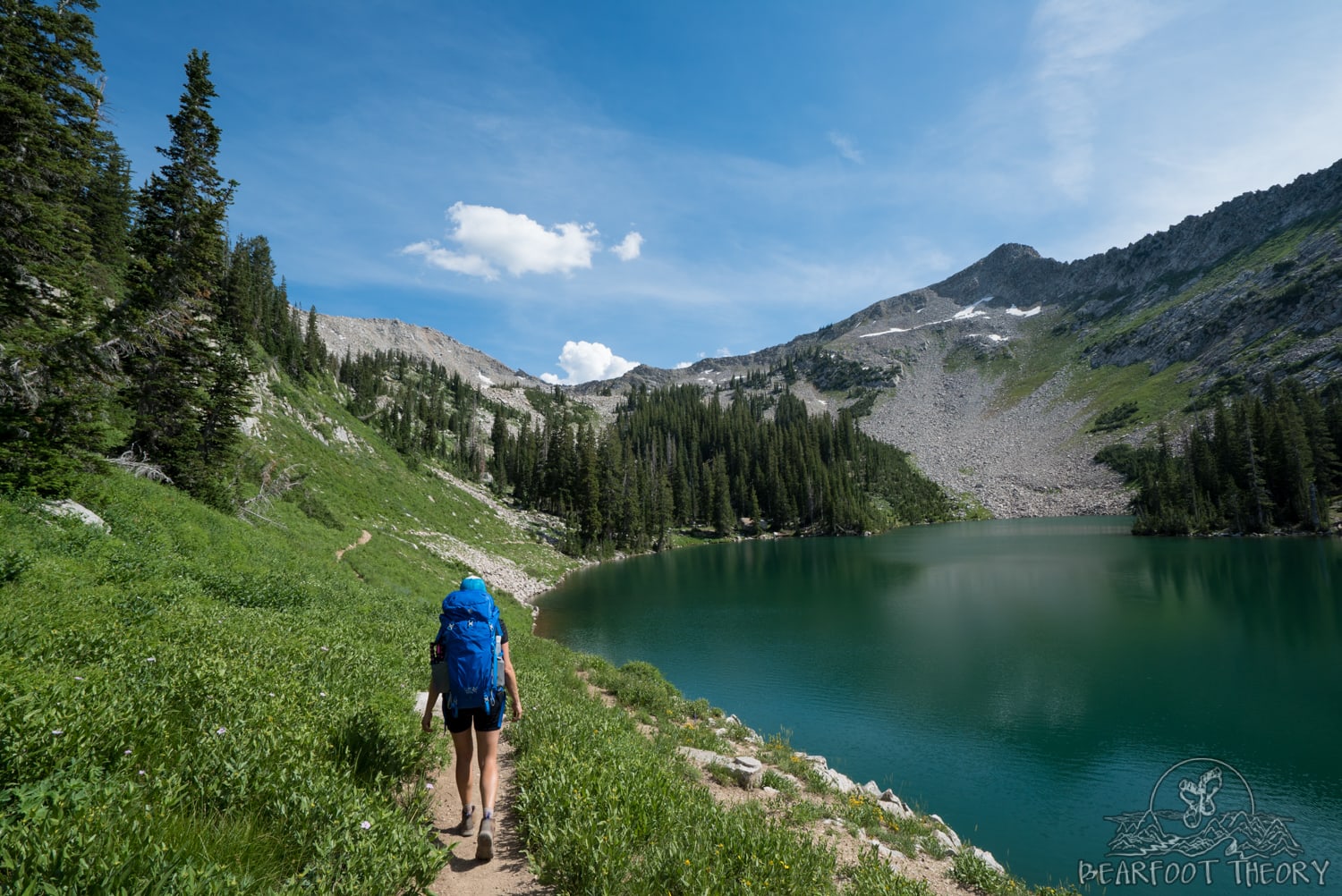 We decided to continue on past the lower lake to see if we could find a secluded camping spot at Upper Red Pine Lake which is about 1/2 mile further up the trail. To get there, skirt the east (left) side of the lower lake and then climb an additional 500 feet of elevation. You'll also have to scramble up through a short boulder field.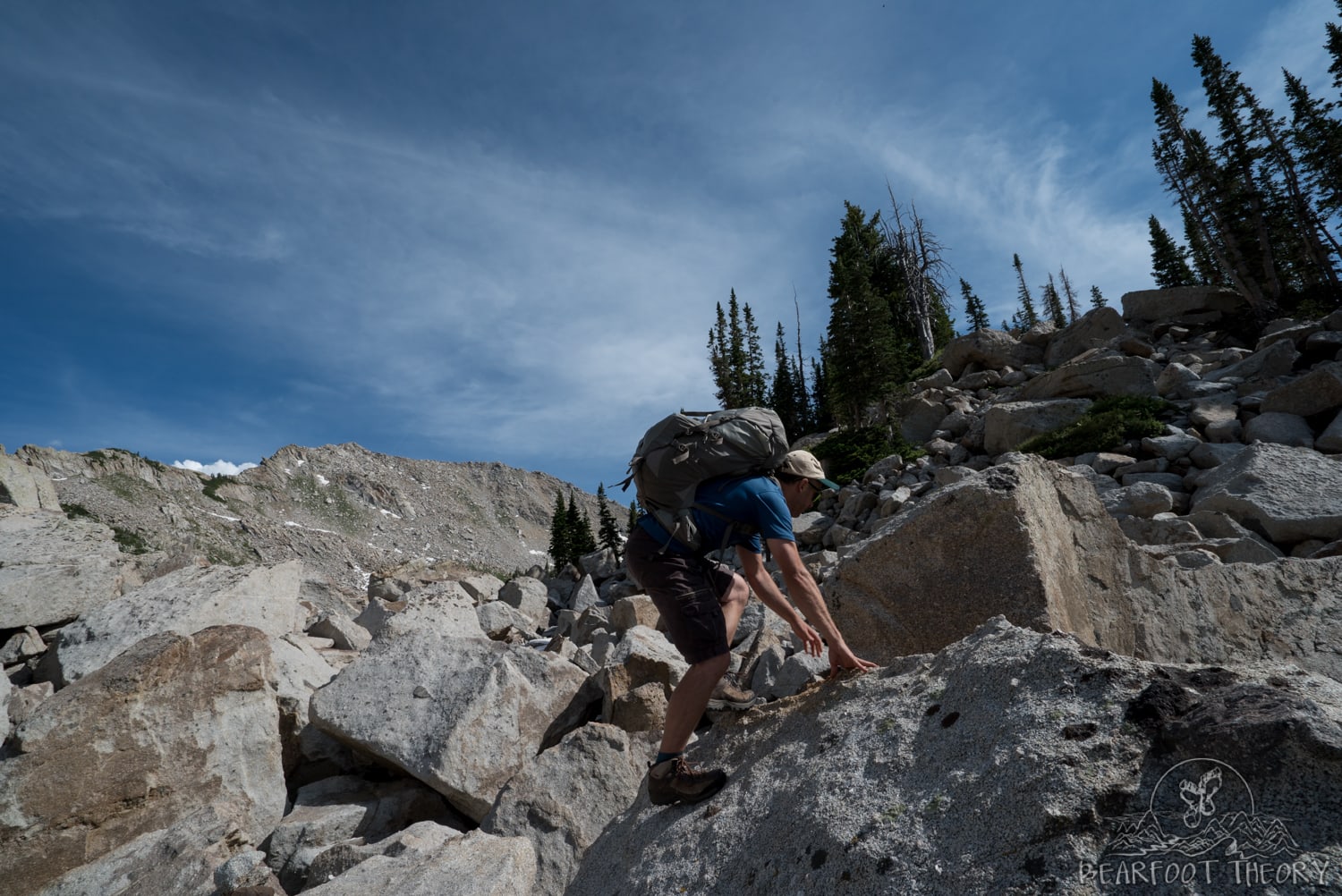 We found that there weren't a ton of options for camping at the Upper Lake, but we settled on a nice spot back in the trees just beneath the peak called White Baldy.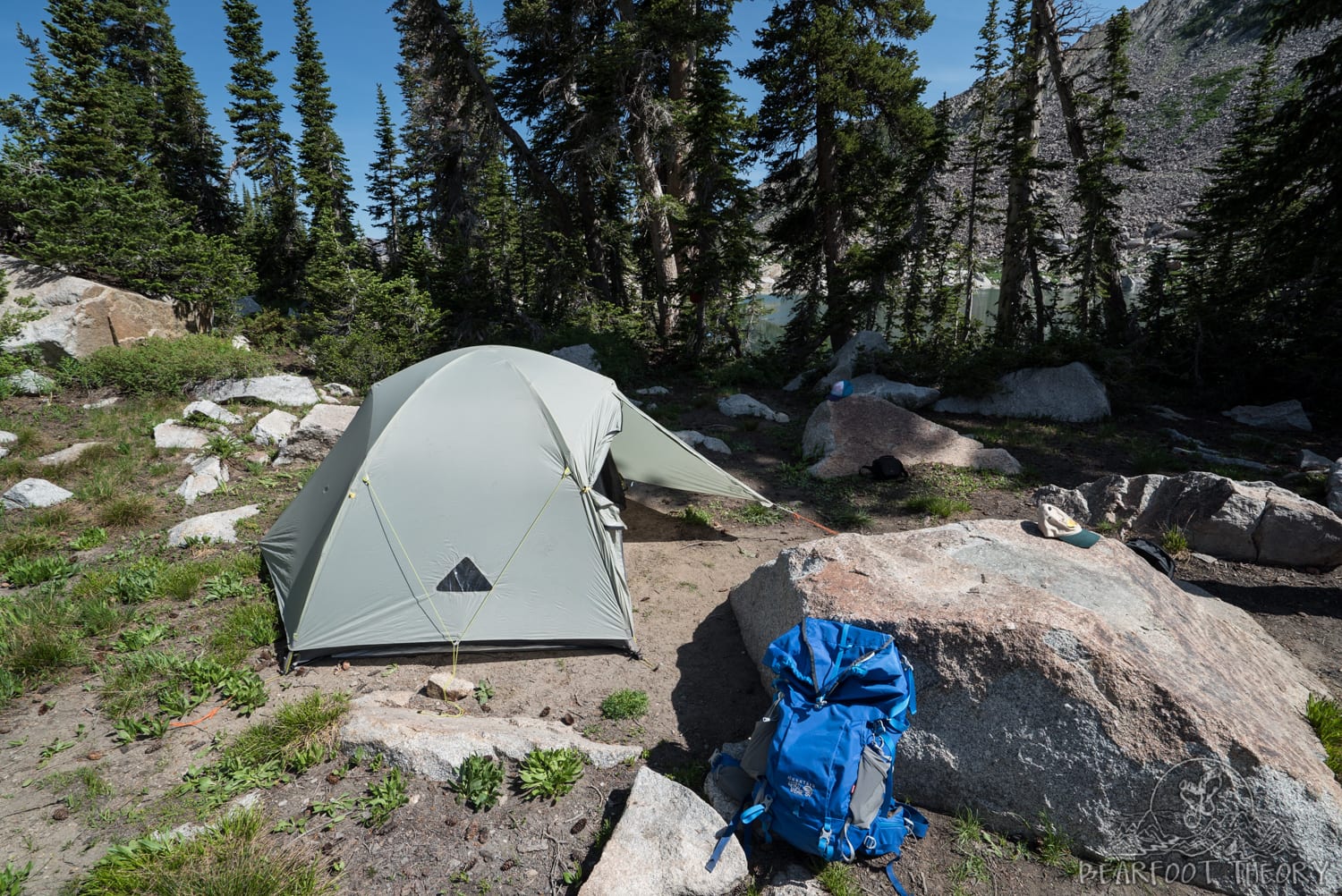 After getting set up, we still had about 4 hours of daylight to relax and enjoy the views. So we set off with our cameras to explore the lake and find some perfect rocks for sunning. The ridge line in the first picture below is what we would be hiking the next day to reach the summit of the Pfeifferhorn.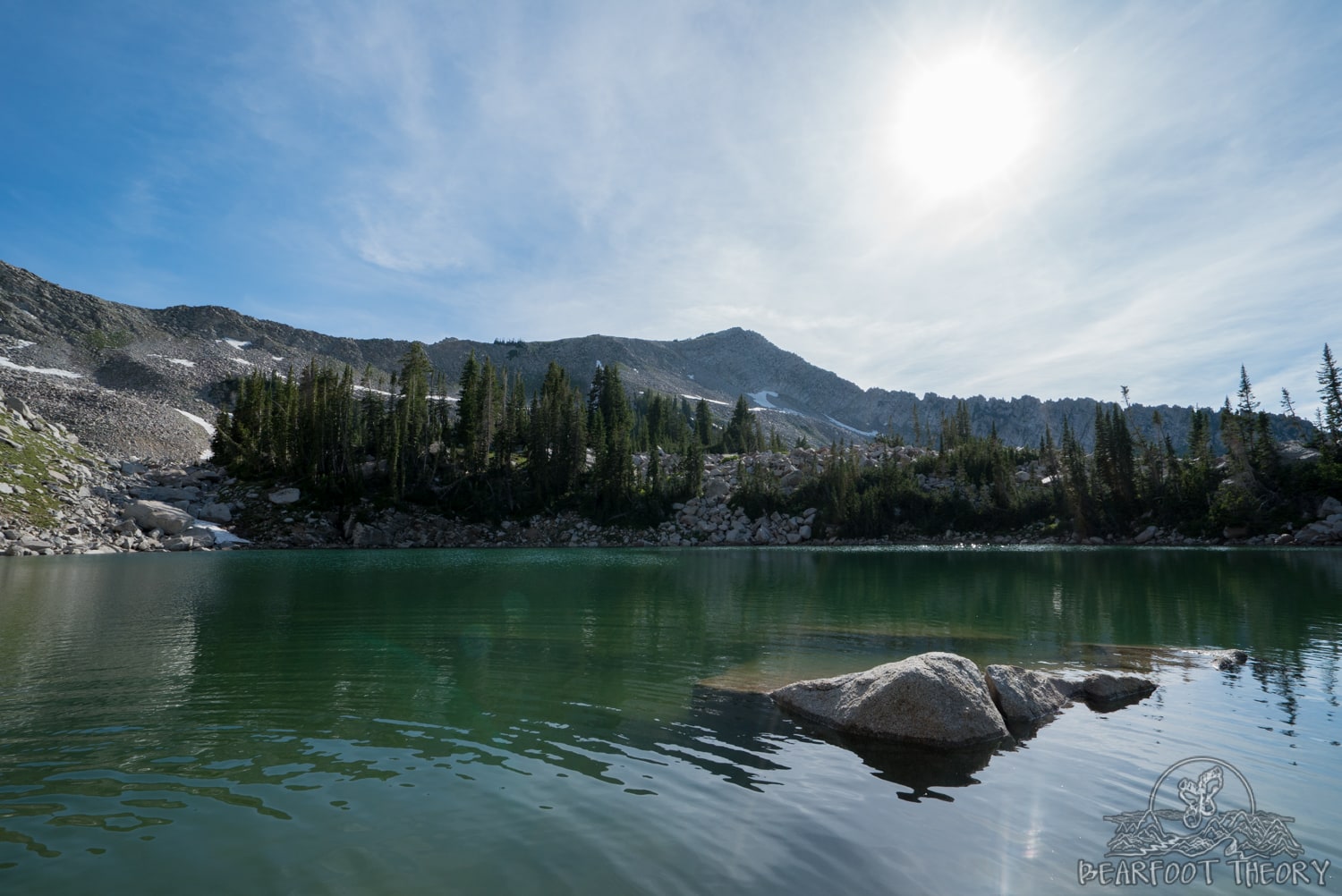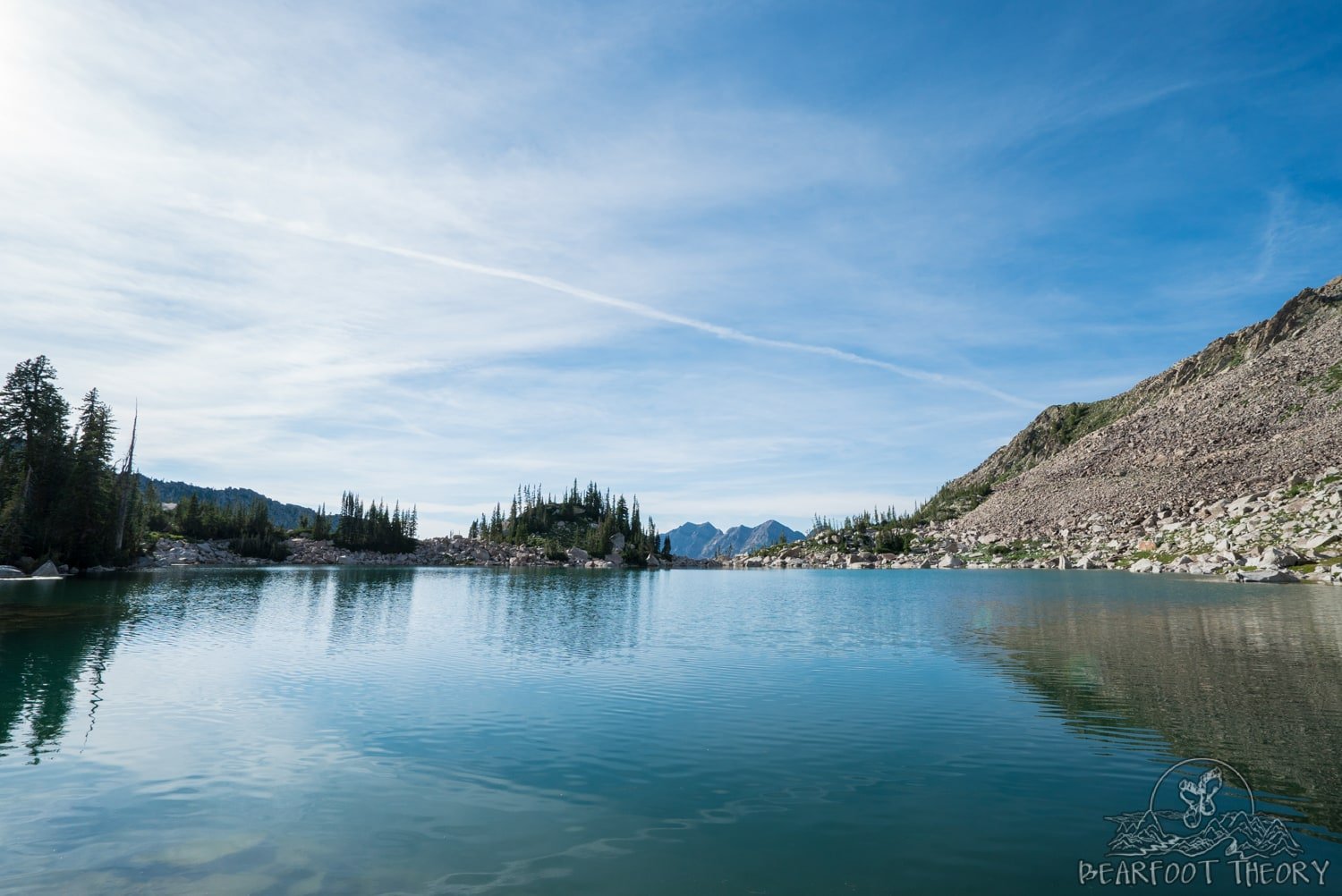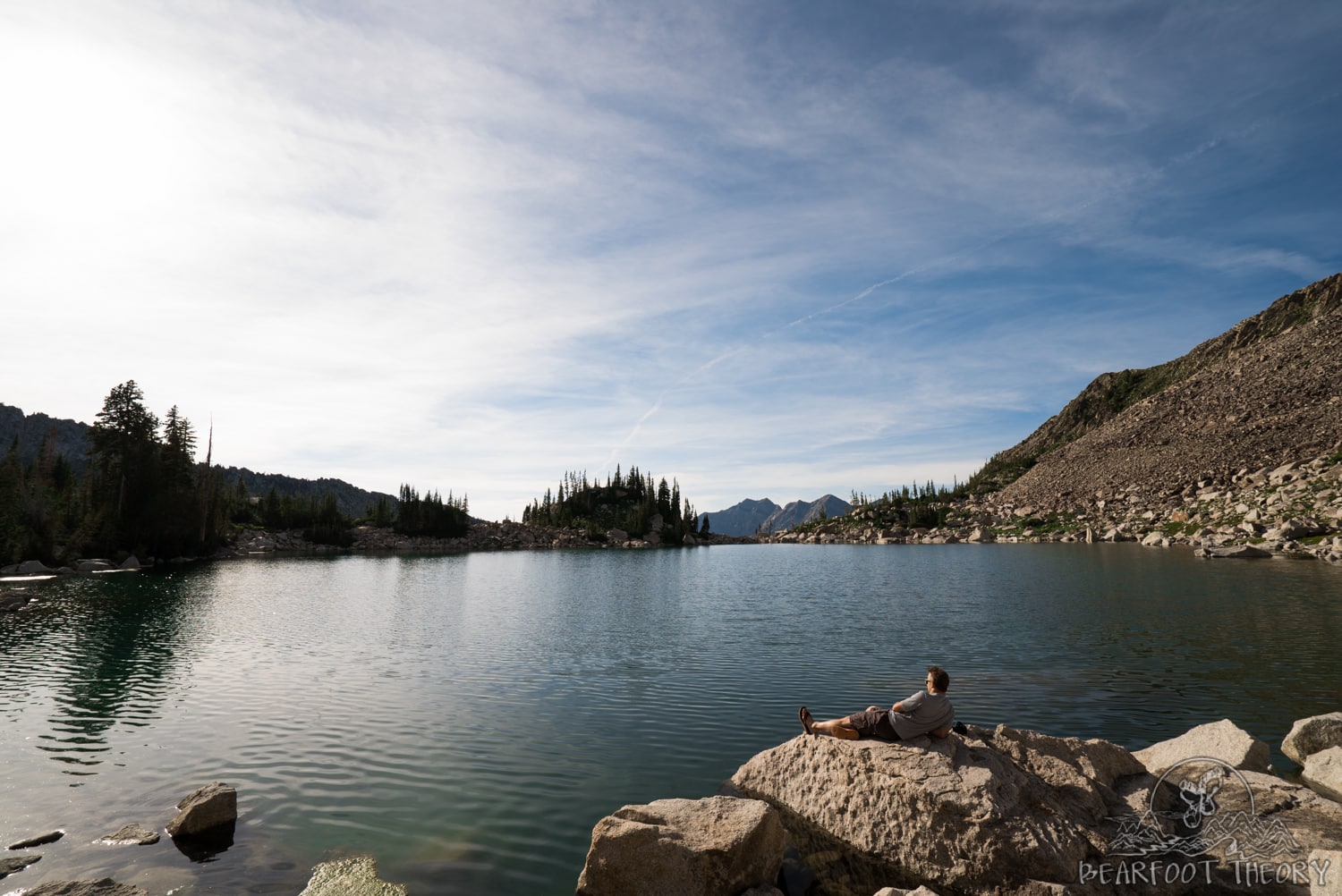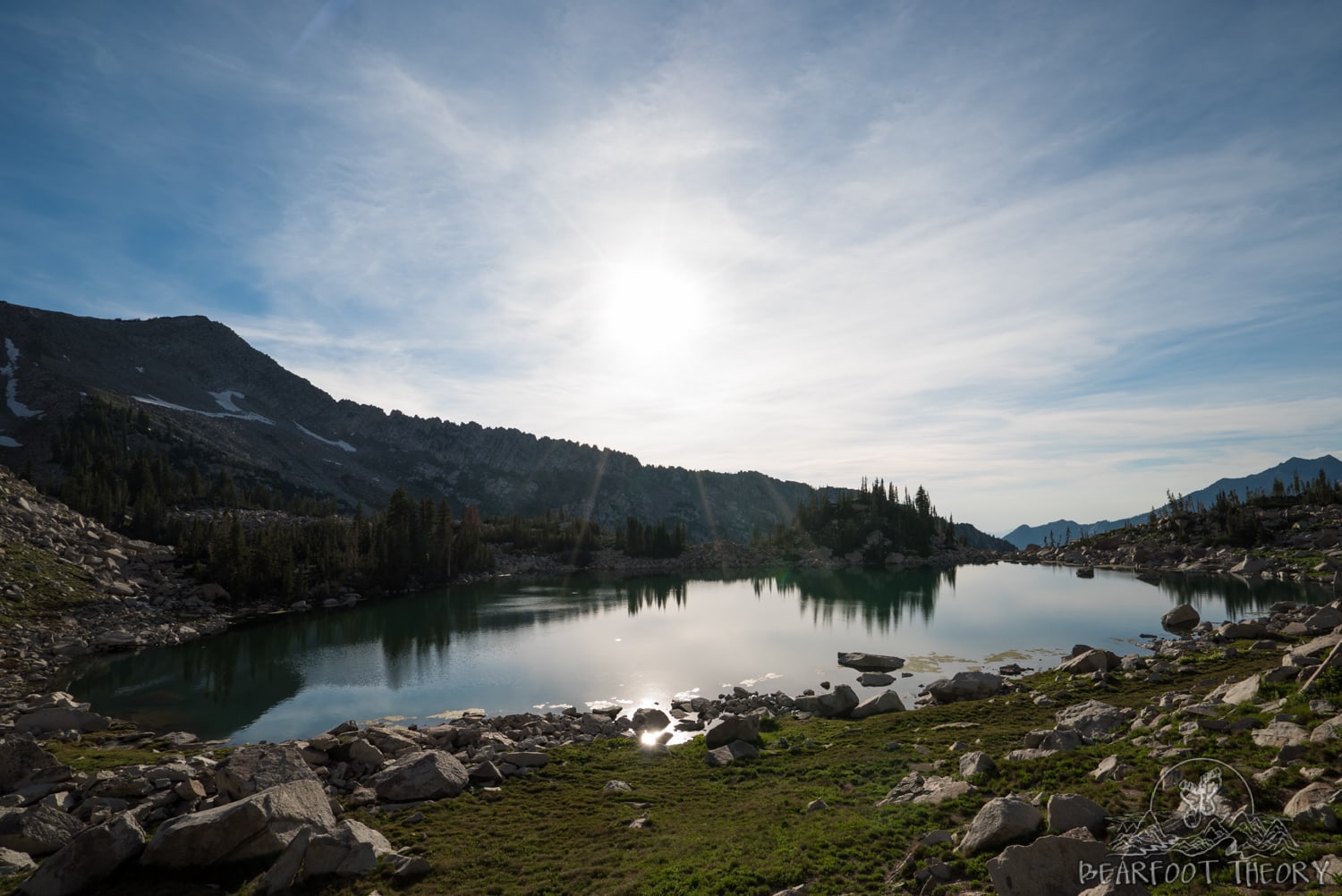 Once the sun started to drop, it got a bit chilly. So we headed back to camp, and my friend cooked up some delicious dinner. We watched the sun set and the full moon rise, and got ready for the peak we would be tackling in the morning.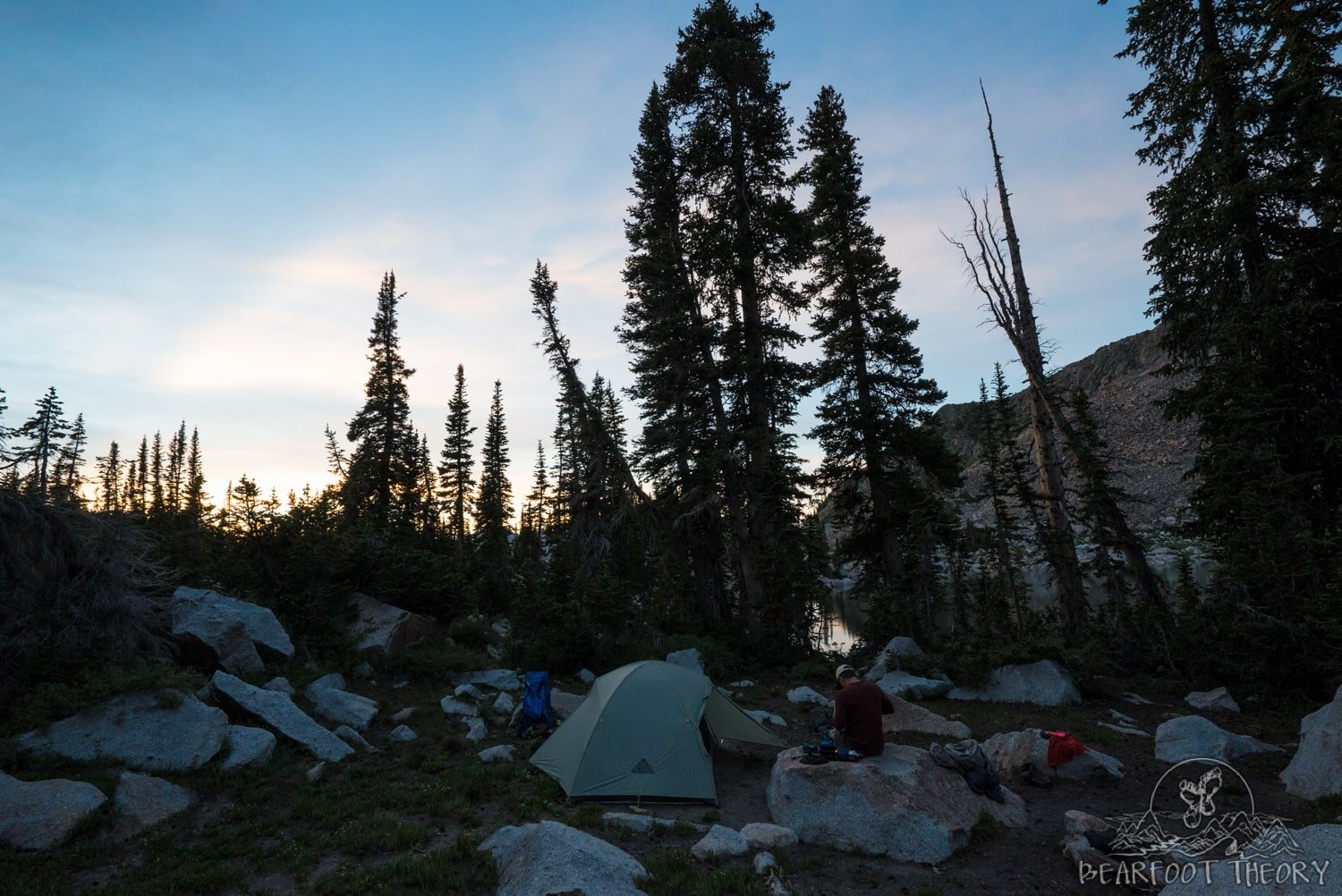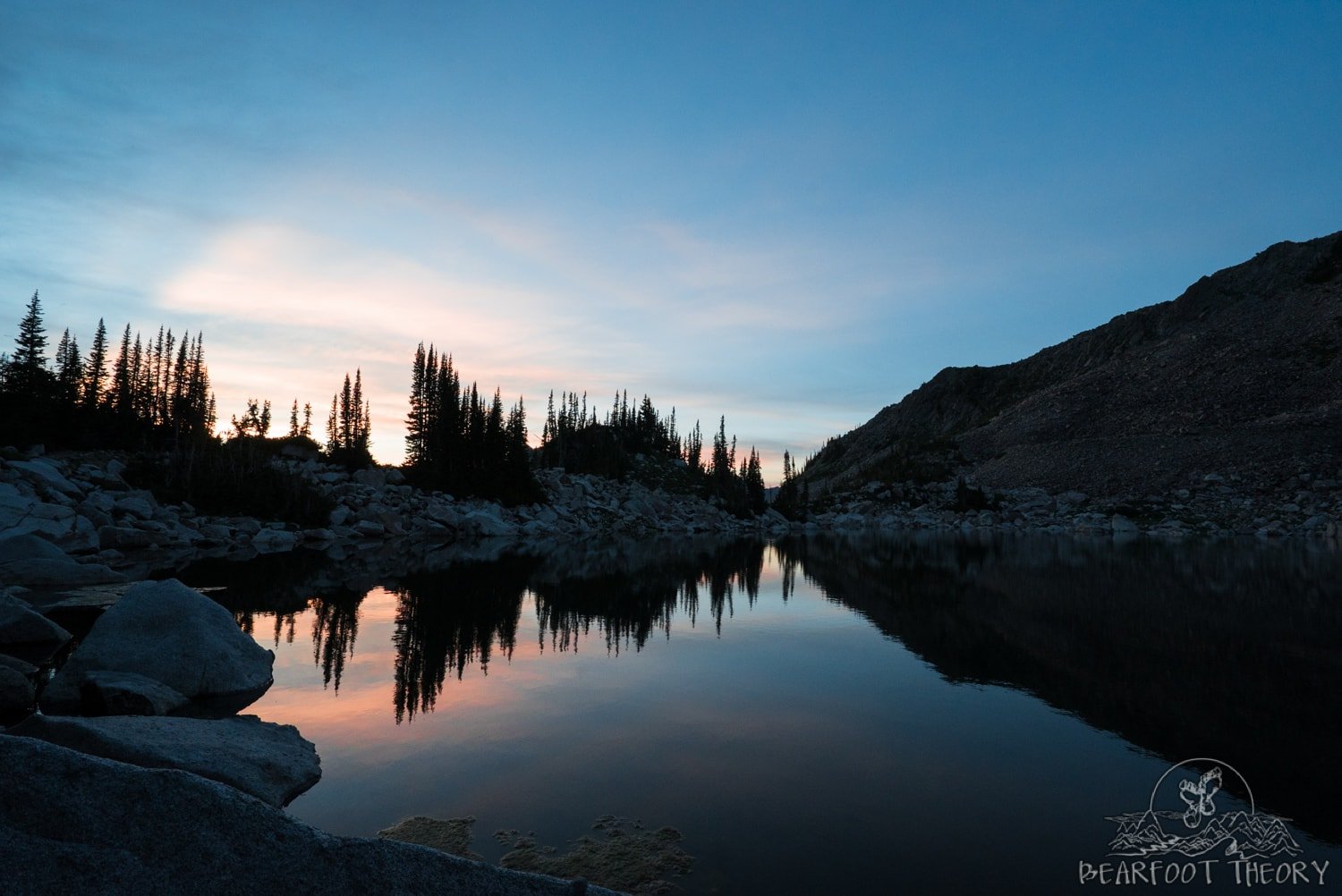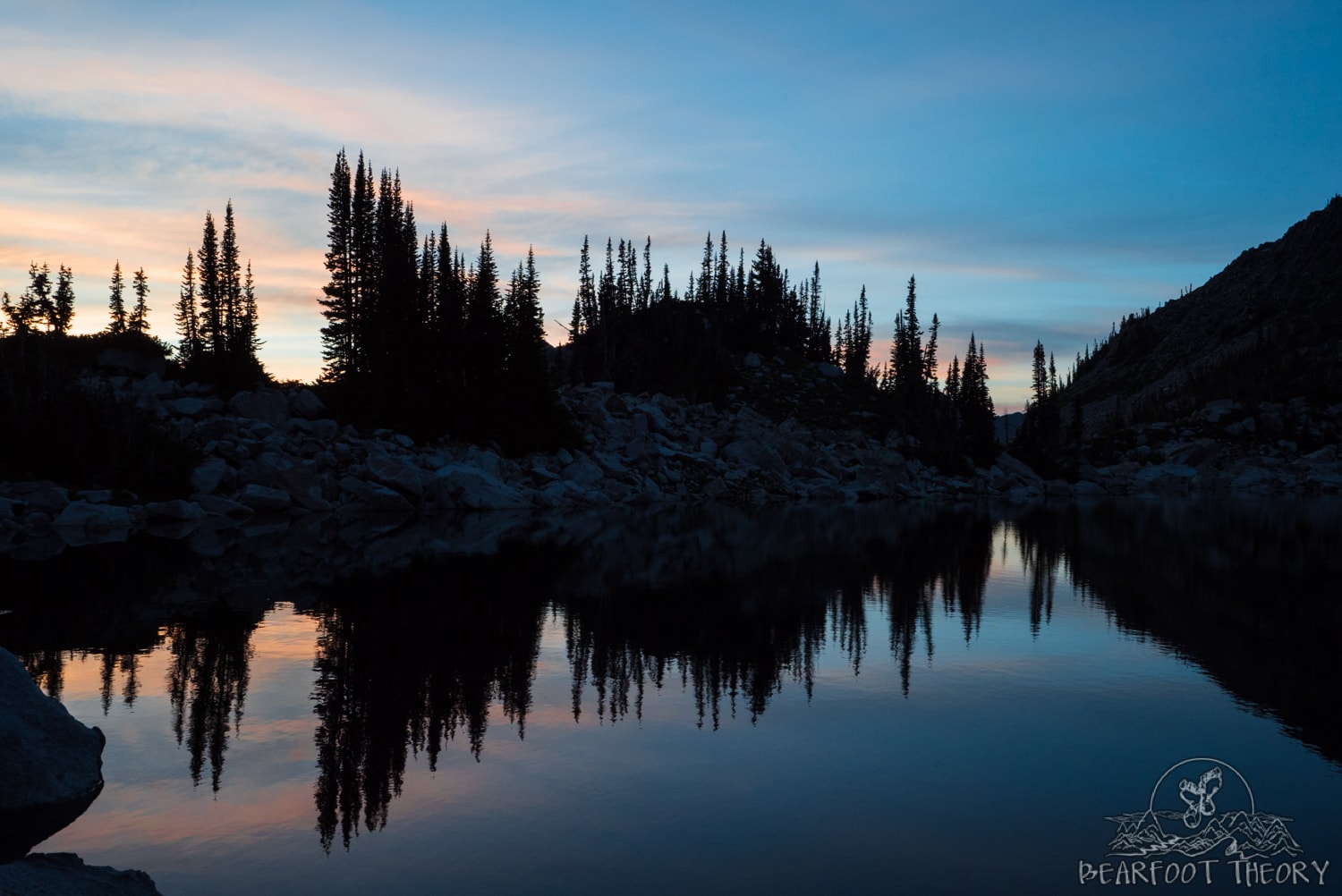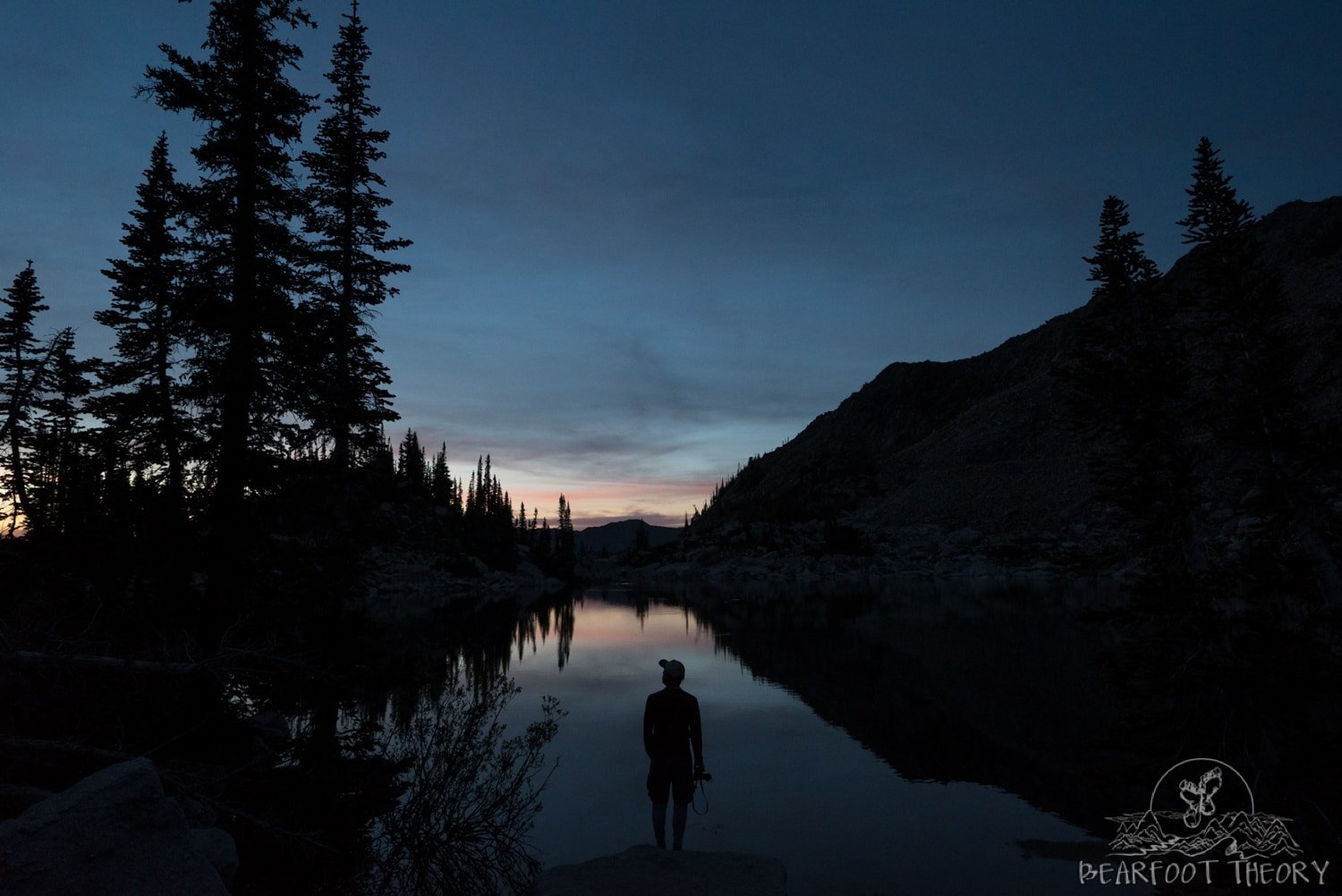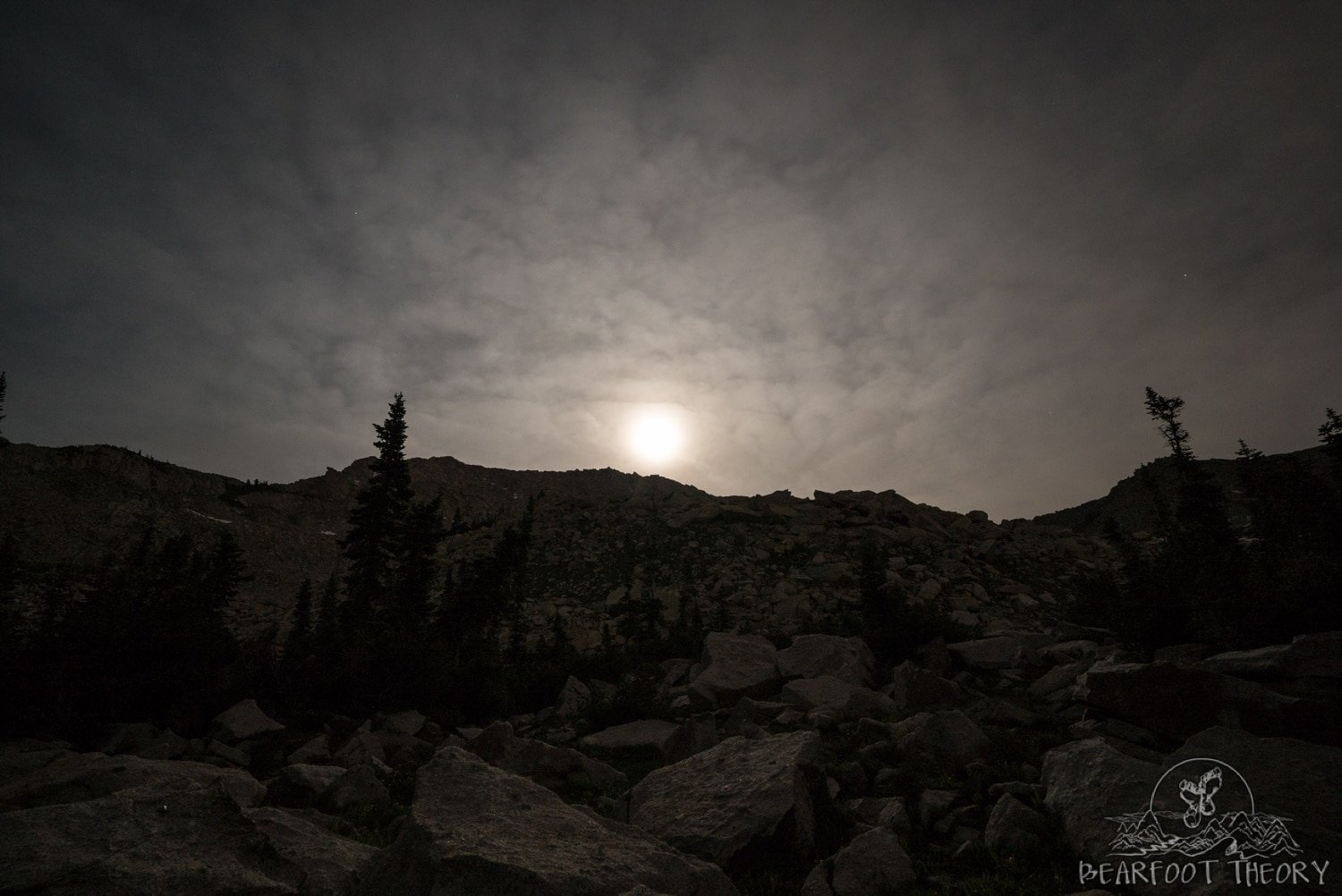 To see pics and read about our next day's ascent up the Pfeifferhorn, check out my post "CLIMBING THE PFEIFFERHORN: A GUIDE TO BAGGING SALT LAKE CITY'S THIRD TALLEST PEAK."
Gear Considerations
On a quick overnight trip like this, you should be able to travel very light. In a recent post I share my favorite lightweight backpacking gear, and here are a few other gear considerations to keep in mind:
Bugs can be bad depending on the time of year, so bring some bug spray
Weather can change rapidly in the Wasatch, so make sure you are prepared with rain gear just in case. It is also colder up in the mountains than the valley, so make sure to pack something warm for the evening.
There is plenty of water up there, but you should always use a water filter
Wear whatever shoes you are most comfortable in. The trail up to Red Pine Lake is well marked and maintained, with the exception of the last section to the upper lake, so you should be fine in either trail runners or boots. These lightweight hiking boots by Montrail are my go-to footwear for any kind of backpacking trip.
The tent in the photos is an older version of Mountain Hardwear's Aspect Tent – super durable, roomy, and versatile. You can check out more of our favorite backpacking tents here.
How to Get to Red Pine Lake
From Salt Lake City, take I-80 and merge onto I-215 S. Continue on I-215 S for 5 miles and take exit 6 onto 6200 S. Go left at the light and take 6200 S following signs to Alta Ski Area. After 4 miles, this road curves left up Little Cottonwood Canyon becoming Little Cottonwood Canyon road. Continue driving up the canyon for 5.5 miles. Keep an eye out for signs on the right for the White Pine Lake Trailhead, and turn right into the large paved parking lot. If you get to Snowbird Ski Resort, you've gone too
far.
Post-hike Libations
When you get back to your car after your hike, if you are craving a tasty meal and an ice cold beverage, head to the Hog Wallow Pub which is right at the base of Big Cottonwood Canyon on your way back to town. They have a ton of local beers and a rockin' BBQ menu, with other tasty pub fare.
WHERE IS YOUR FAVORITE SPOT FOR A QUICK OVERNIGHTER? LEAVE A COMMENT BELOW, TWEET ME, OR WRITE ME A POST ON FACEBOOK.