Outdoor Adventure Guide: Tips for Visiting Boise
Welcome to my hometown. Here are my favorite travel tips for visiting Boise, Idaho!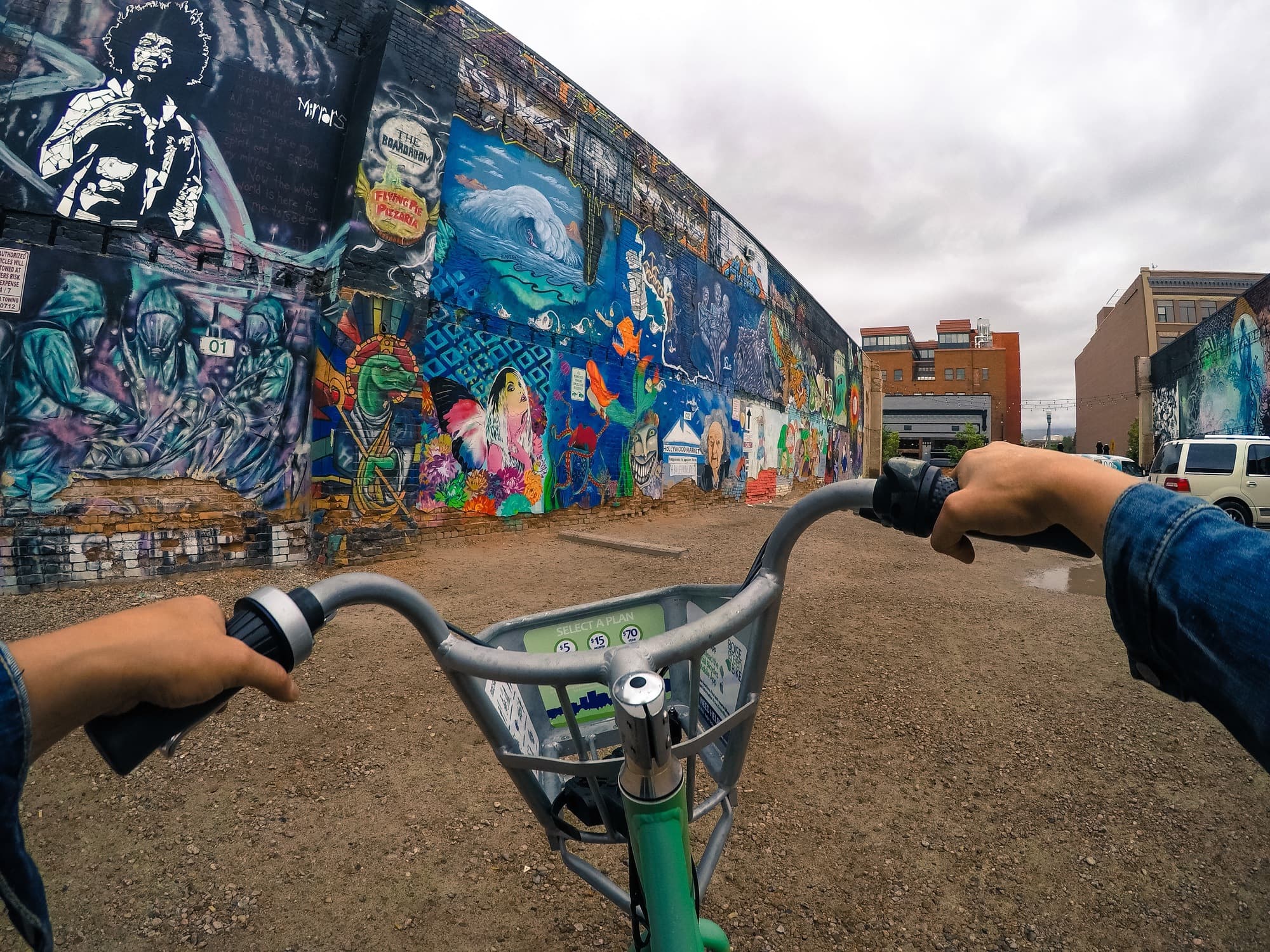 OUTDOOR ADVENTURE GUIDE: TIPS FOR VISITING BOISE
I grew up in Boise, and every time I've gone home to visit over the last few years, I've been impressed with how Boise is blossoming as a city. Boise has become the kind of place where you can go mountain biking, fishing, or climbing within minutes of downtown and finish off your day with local craft beer, delicious food, and live music.  Even better, Boise is only 2 hours from McCall, an unassuming mountain town on the shore of Payette Lake, with raging rivers, hot springs, and uncrowded trails. This means you can spend your entire vacation doing fun stuff, rather than wasting a bunch of time in the car.
[separator style_type="icon" /]
How to Get to Boise
Boise is located in Southwest Idaho on the beautiful Boise River. The Boise Airport is served by seven airlines that offer flights to 20 nonstop destinations with connecting flights to thousands of cities worldwide. Driving it's 6.5 hours from Portland, 5.5 hours from Salt Lake, 7.5 hours from Seattle, and 9.5 hours from Vegas.
[separator style_type="single" /]
8 Things to Do in Boise
1. Mountain Biking at Bogus
Make the 45 minute drive up to Bogus Basin, where you can rent a mountain bike, and hit the extensive trail system. The Around the Mountain Trail is a great 10-mile loop with flowy singletrack and some fun features appropriate for intermediate mountain bikers. Download the MTB project app for more detailed trail descriptions or pick up a trail map in the Bogus Summer Activity Office.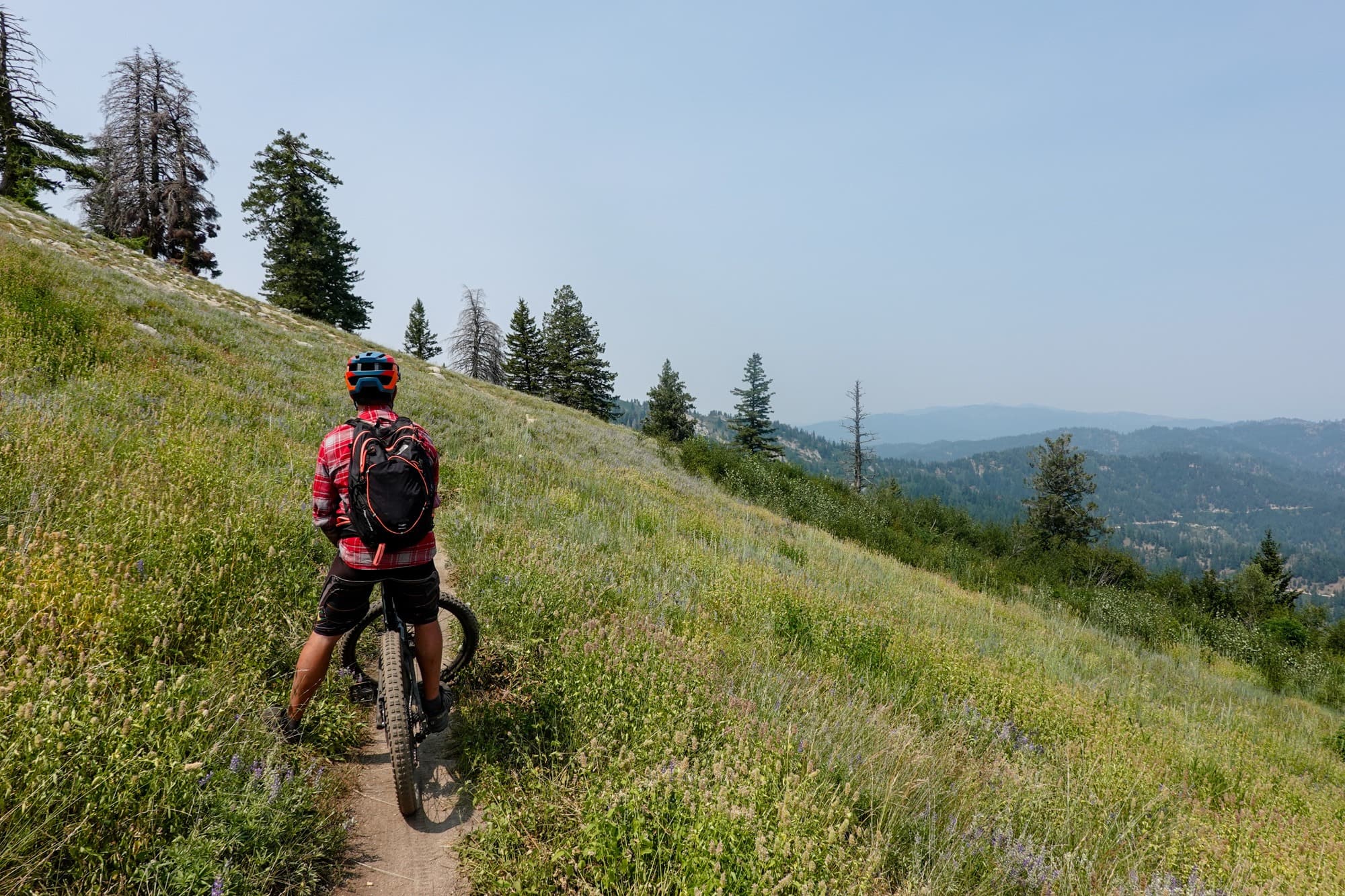 2. Bike the Boise Greenbelt
Want to stick to the pavement? Boise Green Bikes has cruisers available for rent stationed all around downtown. Just sign up online for a $5/hour pay-as-you-go membership and download the app to find the nearest station. Head towards the Greenbelt, a 25-mile paved trail system that hugs the Boise River.
3. Hike to Table Rock
Head to the Table Rock Trailhead and get ready for a 4-mile round trip hike and 1000 foot climb to Boise's most iconic lookout point. Don't expect solitude, but this trail offers the quickest way up to the best views. Bring water and wear a hat and sunscreen since you won't find much shade on the trail. Give yourself 2 hours, give or take, depending on your hiking speed.
If you are feeling more adventurous and looking for somewhere quieter, Stack Rock is one of my favorite local trails and is located near mile marker 13 on Bogus Basin Road.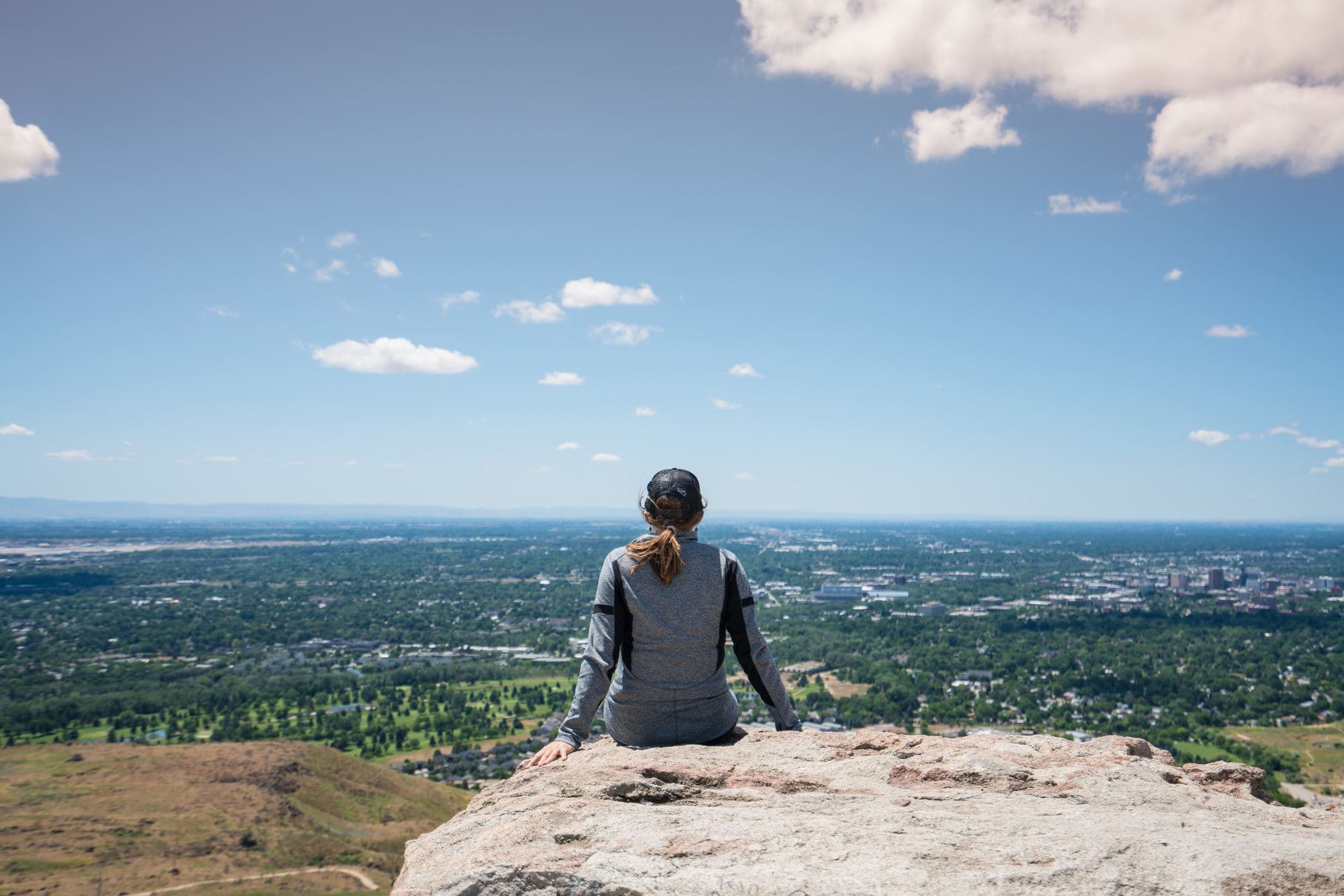 4. Float the Boise River
The quintessential summer activity in Boise…..You can float the Boise River in a tube, raft, or even on a stand-up paddleboard, like we recently did. Most people put in at Barber Park and take out at Ann Morrison. You can go all the way to the Whitewater Park & Quinn's Pond with a small portage above the spillover in Ann Morrison (which you MUST walk around).  There are a few small rapids, so life jackets and a paddle are recommended. The river is dog-friendly, but alcohol is not allowed anywhere on the river. If you want to rent a stand-up paddleboard.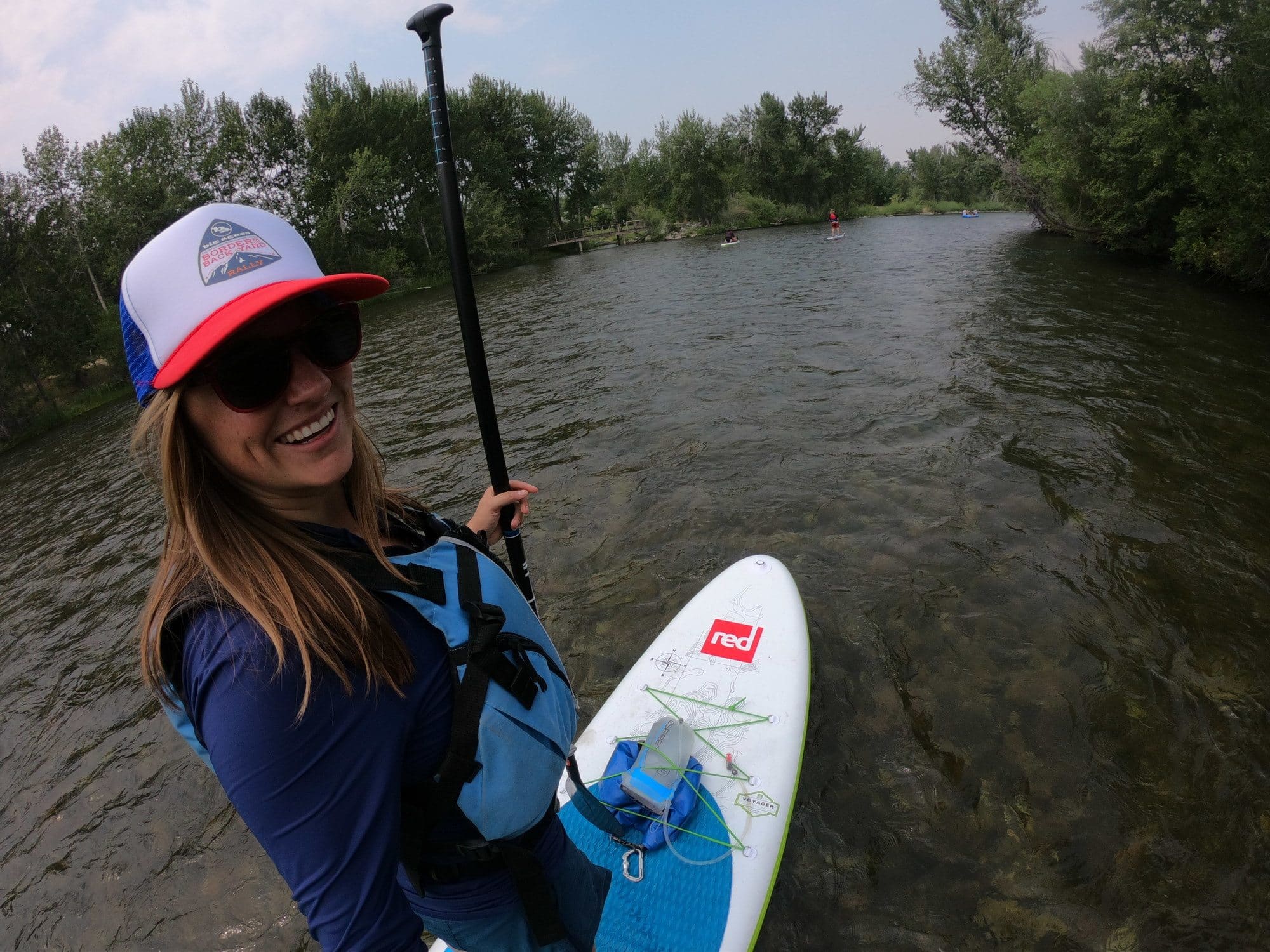 5. Visit the Old Penitentiary and Botanical Garden
Take a casual stroll around the Idaho Botanical Garden and the old Idaho State Penitentiary. The Botanical Garden has exhibits with local plants and vibrant flowers, while the Penitentiary was home to some of the West's most violent criminals from 1872-1973. Most of Penitentiary remains in its original form, and visitors can tour solitary confinement cells, female quarters, the death chamber, and other dark parts of the prison's past.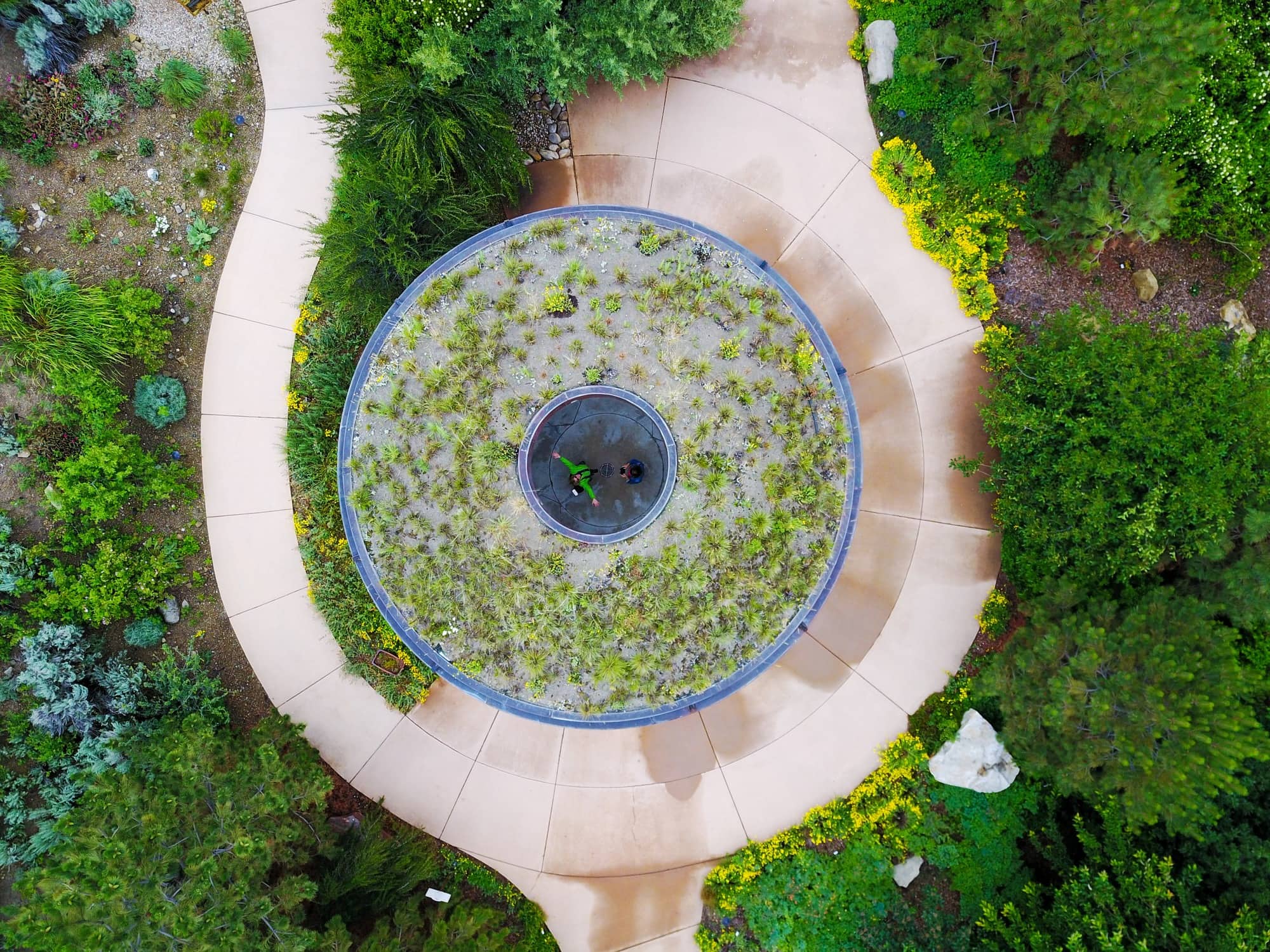 6. Rock Climb at the Black Cliffs
Boise's Black Cliffs offer dozens of routes for climbers of all levels. If you're like me and don't have much climbing experience, Idaho Mountain Guide owner Mat Erpelding, will get you in a harness and teach you the basics so you can get to the top of some beginner-friendly routes where you'll snag nice views of the Boise River.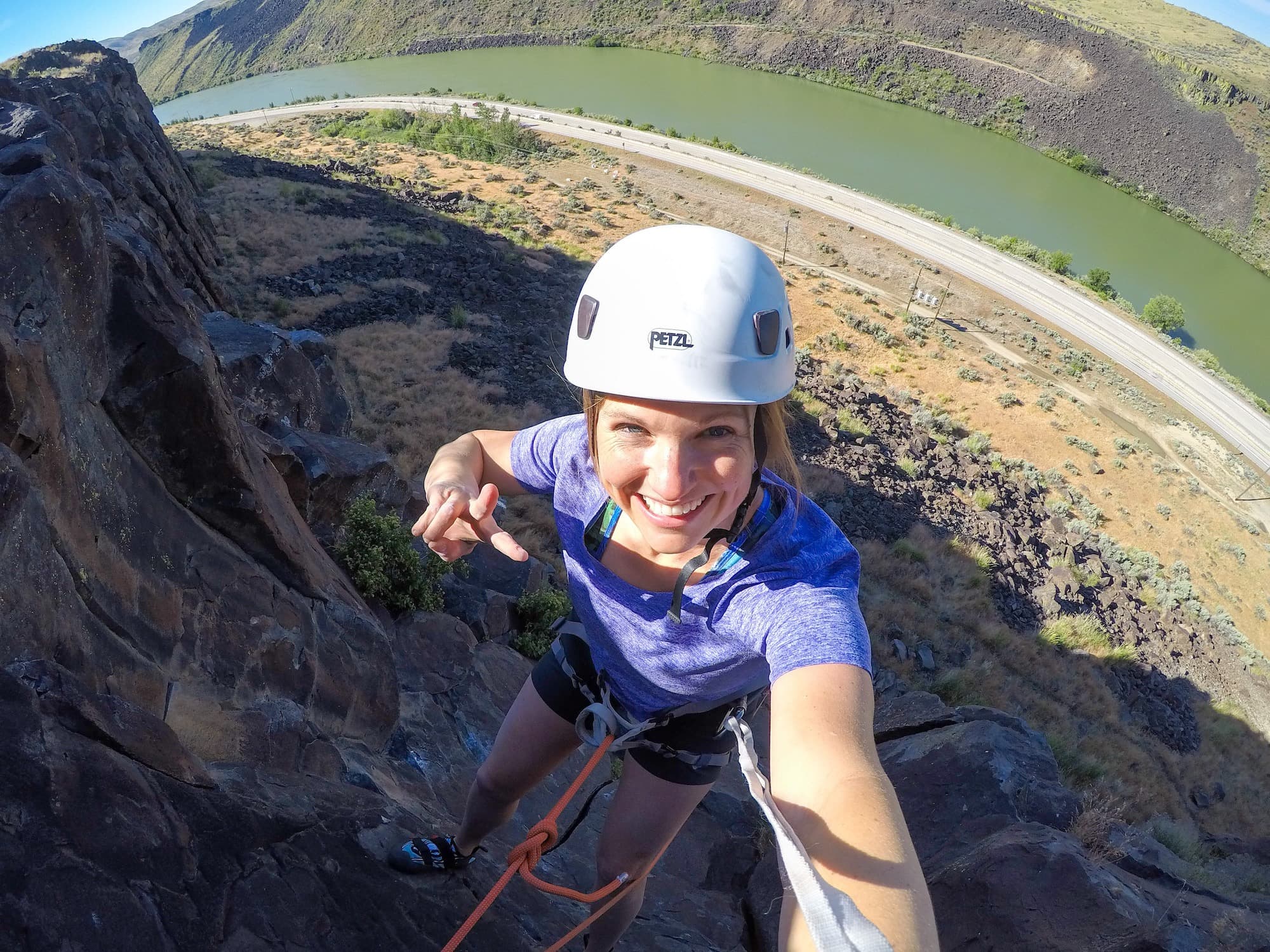 7. Poke around downtown
Boise's downtown is full of cool shops, fun bars, and outdoor patios and is worth spending an afternoon exploring. Some favorite shops to check out are Banana Ink, which specializes in Idaho-inspired designs, and Mixed Greens, a cool boutique shop with tons of unique gifts. Music lovers shouldn't miss The Record Exchange. Finally, take a stroll down Freak Alley, an incredible street art project in the heart of downtown.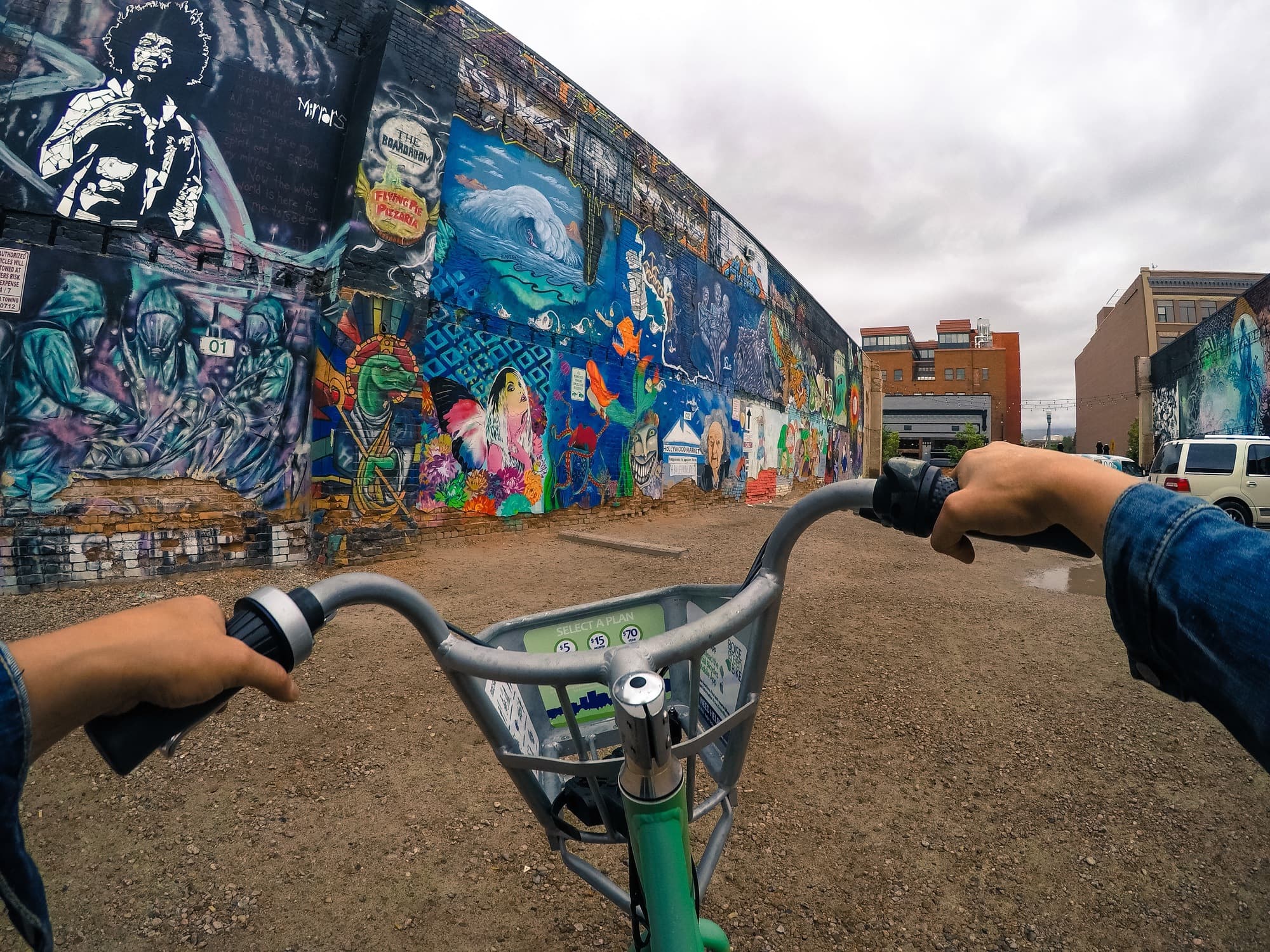 8. Catch a show at the Neurolux
This Boise establishment is one of the best live music bars in town, with stiff drinks to boot. They feature both local and national acts, so check the calendar to see who is playing.
[separator style_type="single" /]
Where to Eat & Drink in Boise
[bulleted_list icon="fa-cutlery"]
Payette Brewing
[/bulleted_list]
Payette Brewing on River Street features 20+ tasty beers on tap and a daily food truck on site. On nice summer days, they have a huge lawn where you can play a round of corn hole. The brewery is also dog and kid-friendly, and they offer tours of the production floor on Saturdays from 2-4pm.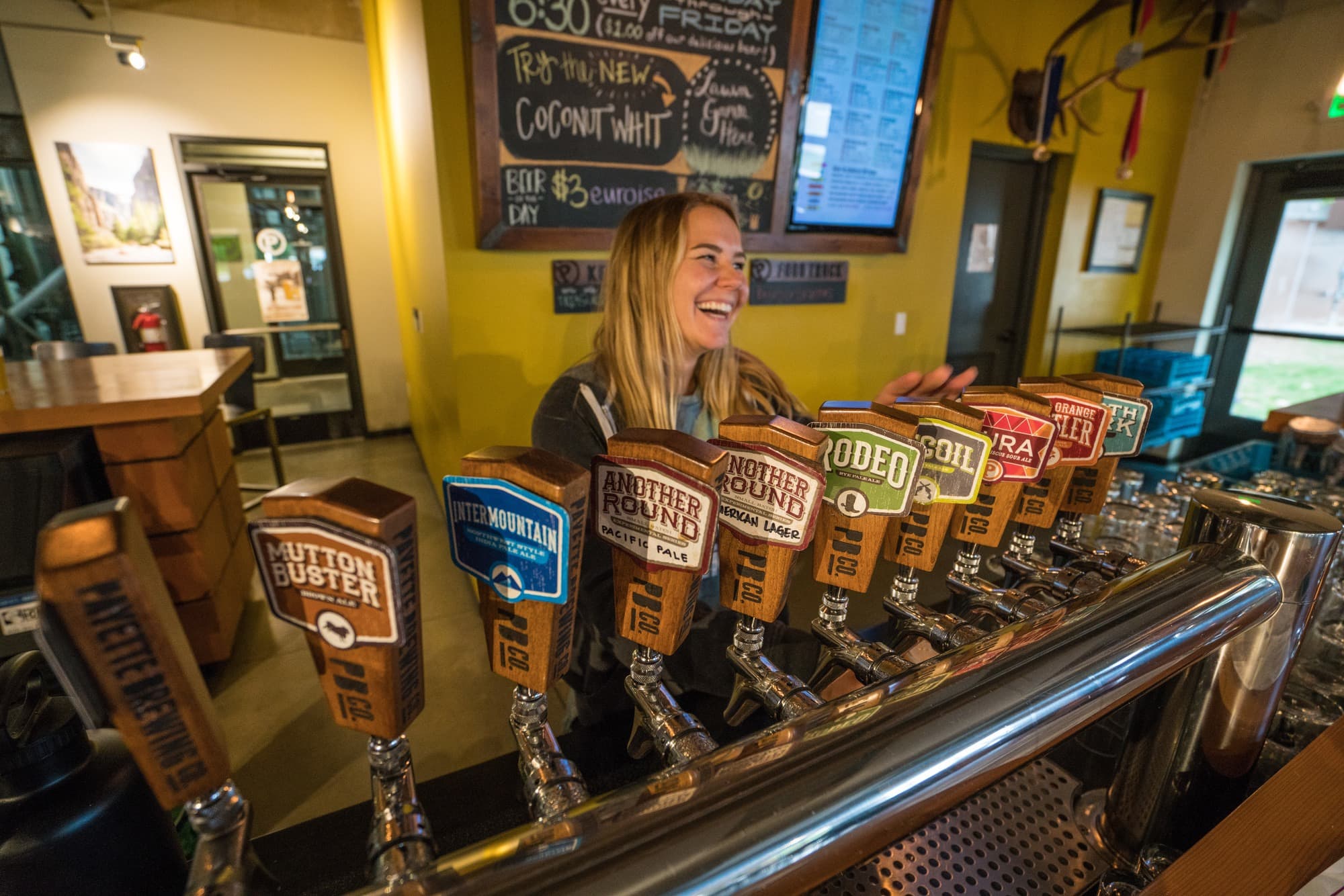 [bulleted_list icon="fa-cutlery"]
Big City Coffee
[/bulleted_list]
Start your morning off right with a big cup of Joe and a giant cinnamon roll from Big City Coffee located in Boise's art district.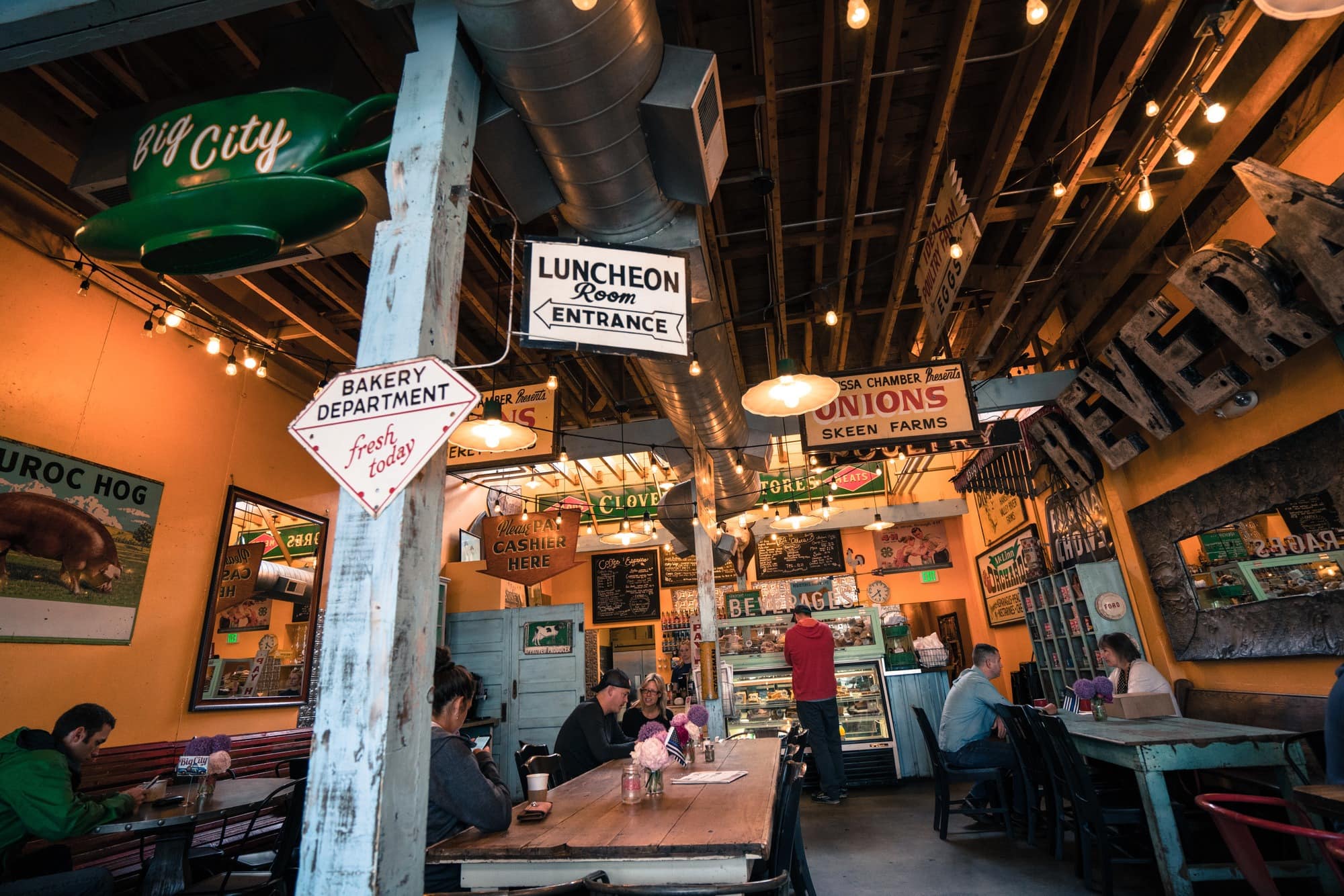 [bulleted_list icon="fa-cutlery"]
The Yardarm
[/bulleted_list]
The Yardarm is a cool dog-friendly beer garden in Garden City with a beach vibe, misters for those hot summer evenings, and one of the tastiest food trucks in town. Get the Brussel sprouts, you won't regret it.
Bar Gernika
[/bulleted_list]
You can't leave Boise without sampling some Basque food. Head to Bar Gernika, located on downtown's Basque Block, for a lamb grinder and a side of croquetas.
[separator style_type="single" /]
Where to Stay in Boise
Location, location, location. That's the key to a successful Boise vacation. While Boise isn't THAT big, staying in the right neighborhood means you'll be able to enjoy Boise's best attractions via foot or bike and maybe even avoid the need for a rental car all together. My recommendation is to stay downtown, in the North End near Hyde Park, or anywhere along the Greenbelt between Quinn's Pond and Julia Davis Park. Here are some good options to check out.
[bulleted_list icon="fa-bed"]
The Modern Hotel
[/bulleted_list]
The Modern Hotel is just a few walkable blocks from the center of downtown's action and is a great jumping off point for exploring. The rooms are tastefully decorated in a mid-century modern style and very comfortable.
The Modern Hotel also happy hour where you get $3 off selected cocktails. As to be expected, bartenders here know how to make a mean old-fashioned, which you can sip down on their sun-drenched patio. You won't be disappointed with dinner either. The menu features new twists on old classics made from locally sourced ingredients. If you've got a sweet tooth, finish off your meal with the delightful butterscotch pudding.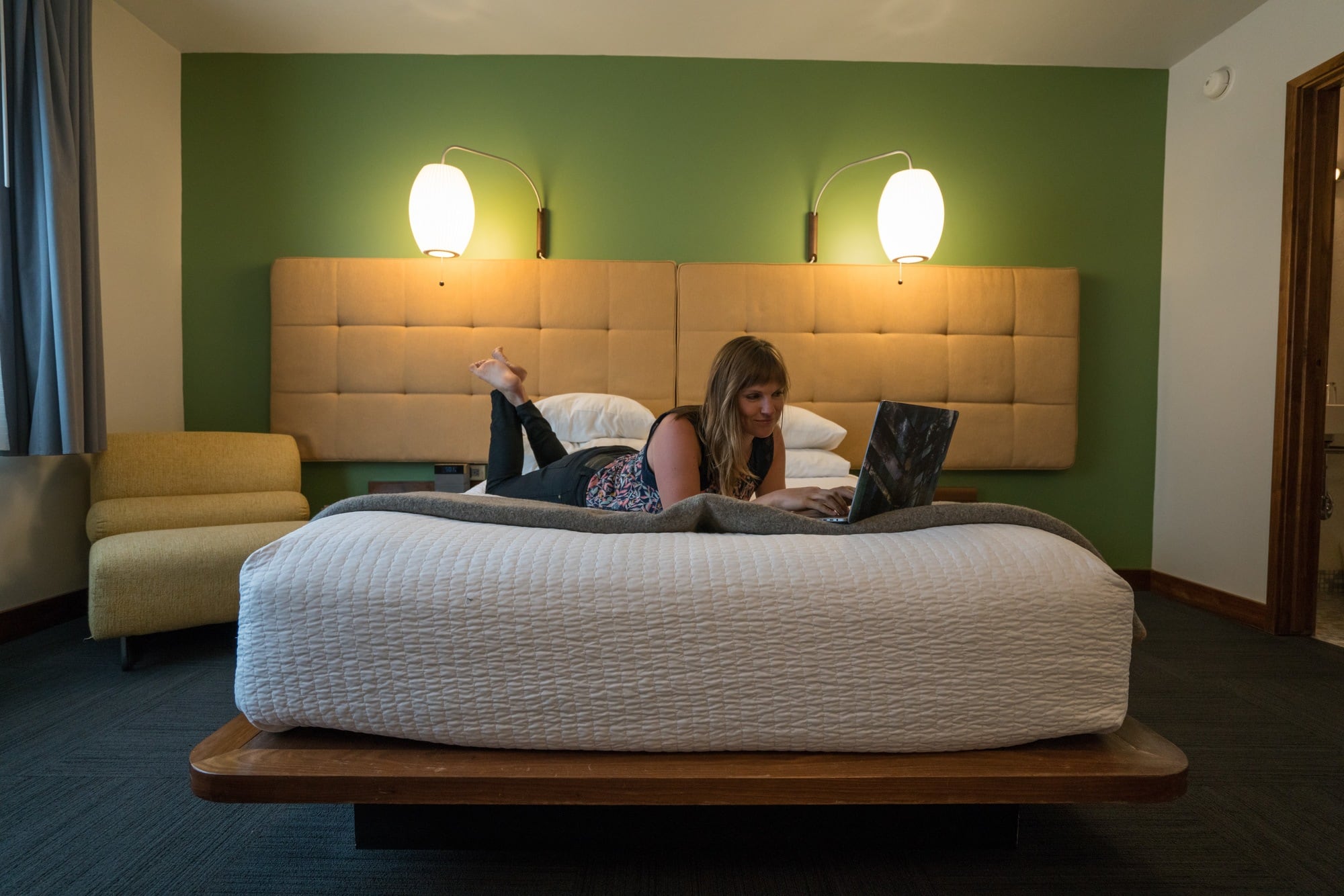 [bulleted_list icon="fa-bed"]
Airbnb
[/bulleted_list]
There are a lot of unique Airbnbs in Boise, and it's a great option as long as you are in the right location. Here are a few to check out. If you've never used Airbnb before, you can save $40 off your first stay by signing up with Bearfoot Theory's Airbnb link.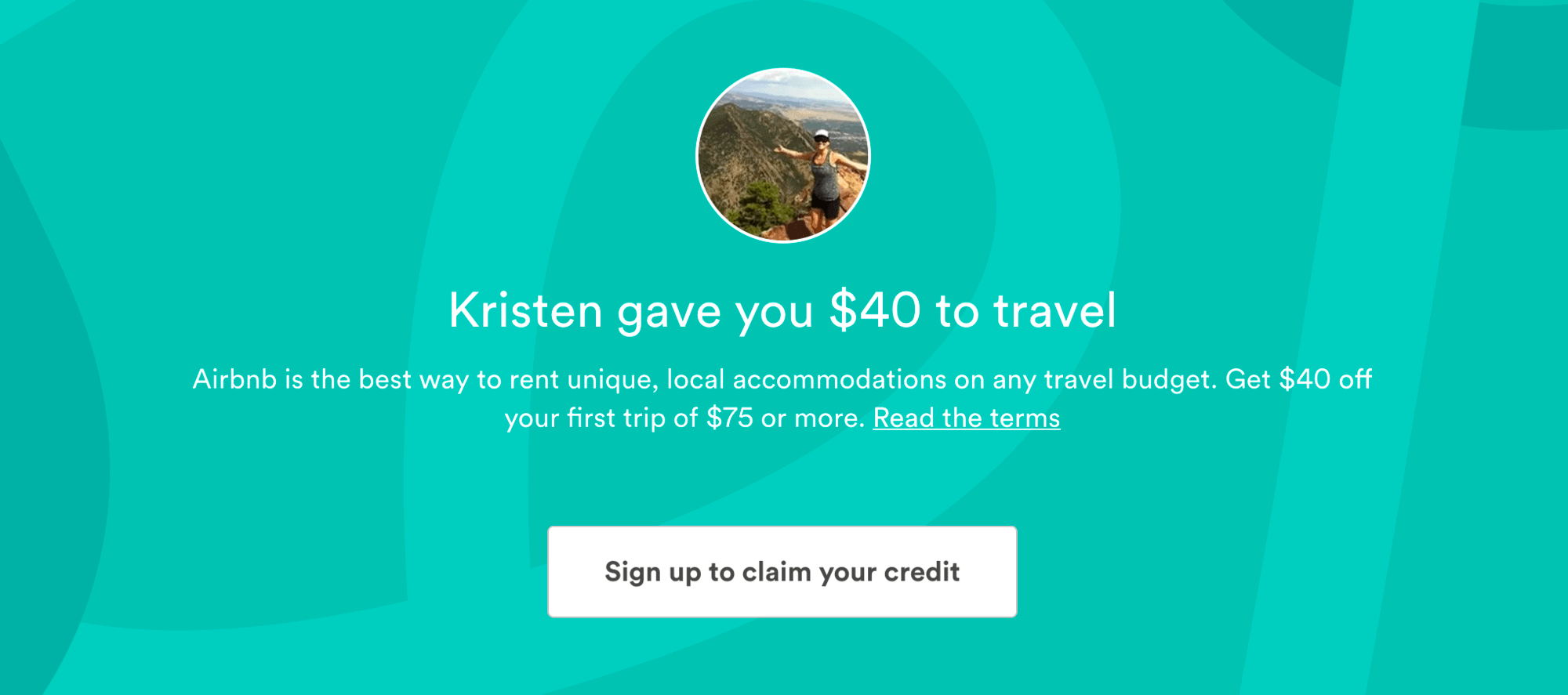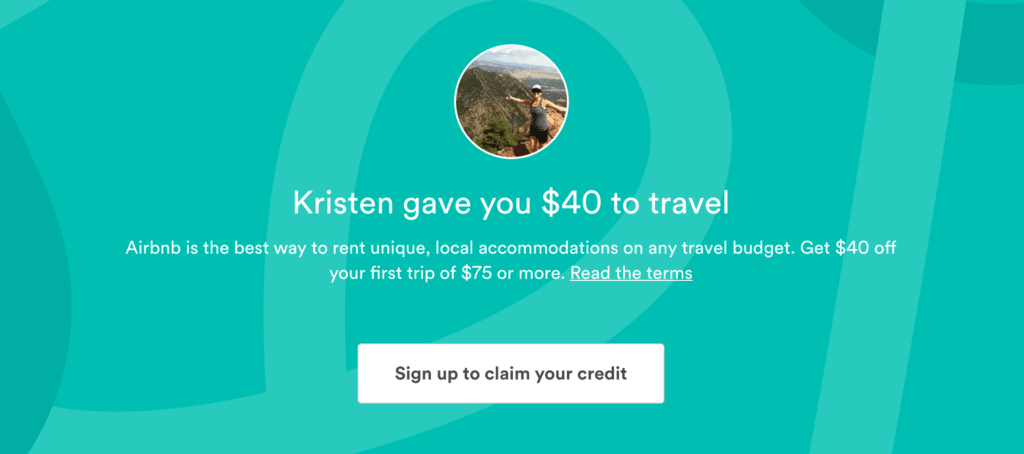 [separator style_type="single" /]
Are you going to be visiting Boise soon? What else would you add to the list? Leave a comment below and let us know!
[content_box title="Read Next"]
[/content_box]