Kayak Camping: Tips for Planning, Packing, & Gear
Learn the best kayak camping tips for beginners including essential kayak camping gear, how to pack a kayak, tips for buying a kayak, & more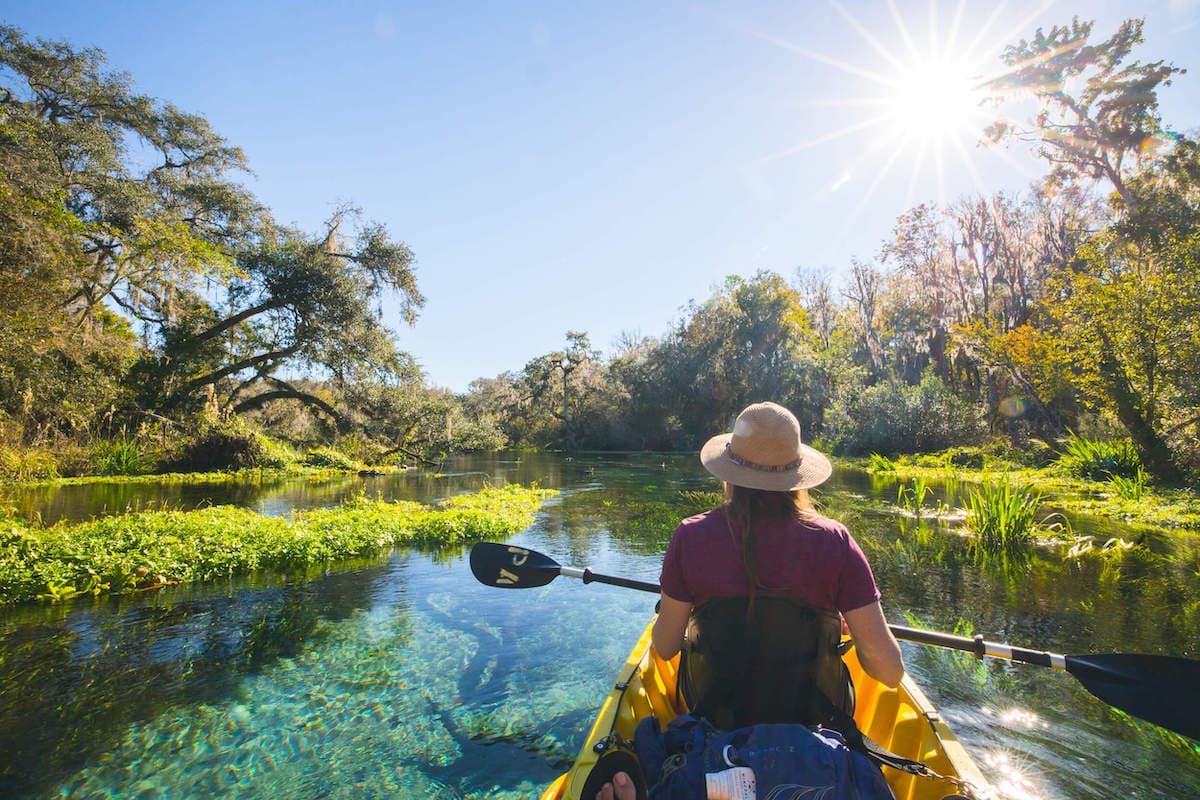 If you love kayaking and you also love backpacking, you should add kayak camping to your adventure list! You'll not only get to experience backcountry wilderness but also the serenity of being on the open water. One of the best parts of kayak camping is that you don't have to haul a heavy load on your back for miles on end. You'll still get a workout as you paddle a boat full of gear, however, plus camping with a kayak gives you more flexibility to take breaks and offers a whole new view, even in areas you've already explored.
So whether you're looking to try kayak camping for the first time or you're planning your next adventure, this guide will give you tips and advice to help you get out on the water and make the most of your trip.
Here's our complete guide to kayak camping.
Important Reminder: As outdoor recreationists, it's our responsibility to know how to recreate responsibly on the water whether we're kayaking, paddleboarding, canoeing, rafting, or boating. Learn how to prevent the spread of aquatic invasive species with 3 easy steps that have a huge impact on our ecosystems.
How to Choose a Kayak Camping Location
Selecting your perfect kayak camping location will help you determine how and what to pack. The art of loading a kayak with gear can take some time to perfect, so save the whitewater rapids for another trip and start with more of a calm water destination.
I'd recommend starting with a lake or river that has already established campsites. Keep in mind that if you opt for a river, you'll likely need an extra vehicle to park at the end of the trip. Plan on sticking to one or two nights for your first excursion. Depending on how experienced you are, anywhere between five to fifteen miles per day should give you plenty of time to paddle and take breaks.
If you decide to hunt out your own site, be sure to set up camp at least 200 feet from the water. Camping in coastal areas offers a chance to see different wildlife, but be sure to take the tides into account when selecting the spot to set up camp.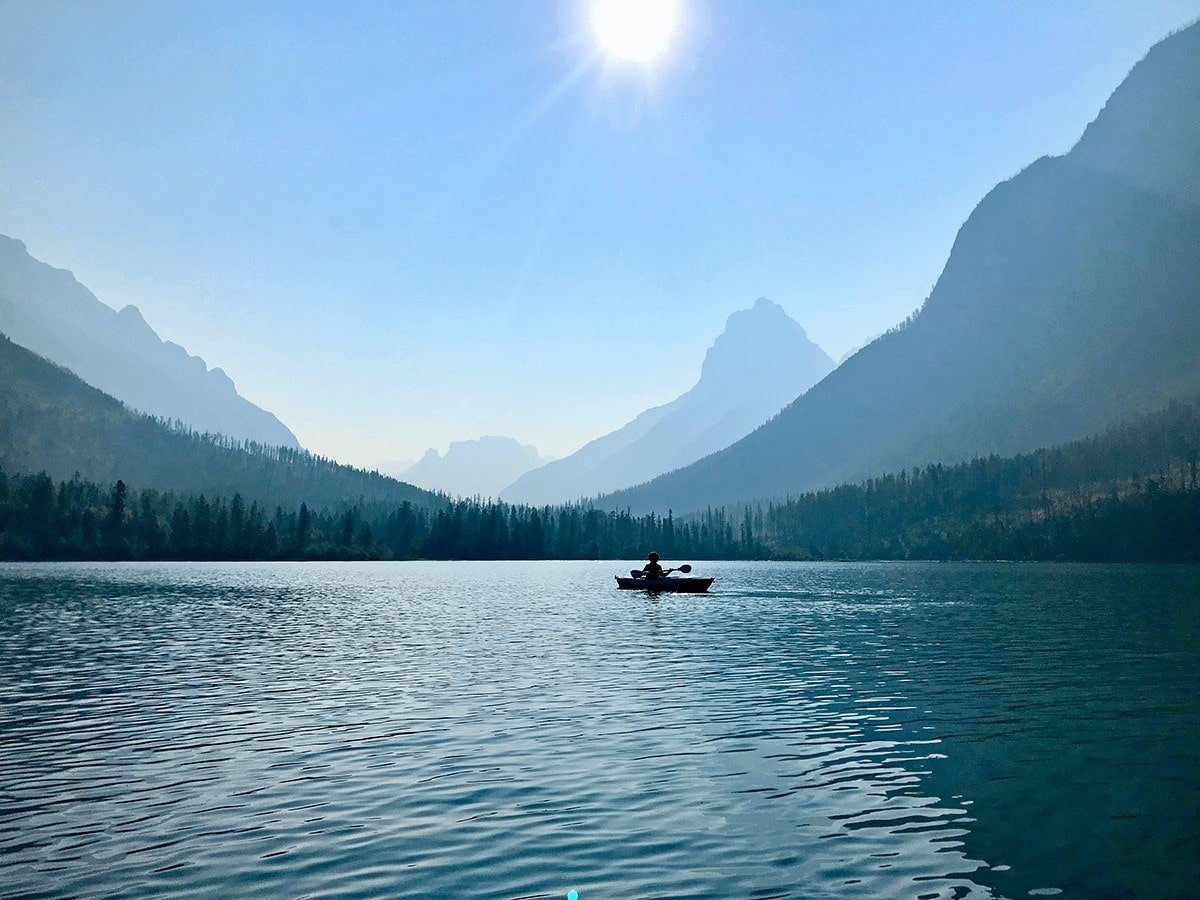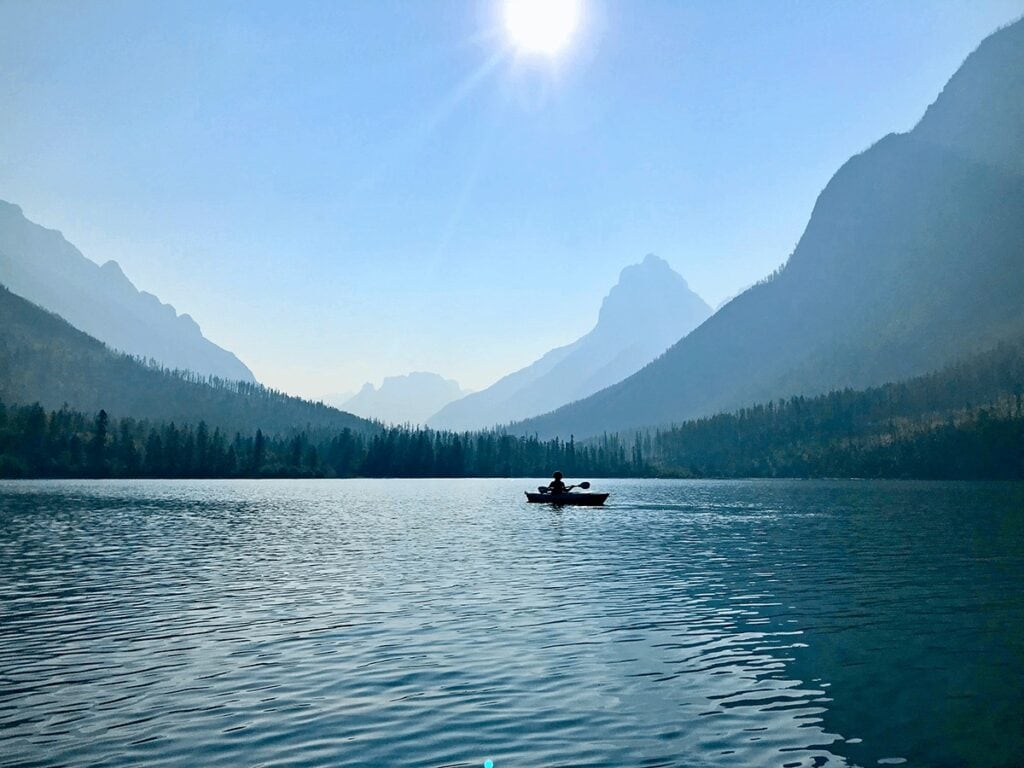 ---
How to Choose a Kayak
Ultimately, the best kayak for camping is the one you already own. If you plan on renting or investing in a kayak for camping, here are a few things to consider in advance.
---
Essential Kayak Camping Gear
For backpacking enthusiasts, packing for a kayak camping trip will feel familiar. You'll be bringing most of the same gear, switching out your backpack for a kayak. Since you won't have to carry all of your gear, you'll have a little more room for a luxury item or two. Here are some must-bring items:
Kayak Camping Accessories
Kayak Camping Gear
Kayak Camping Clothes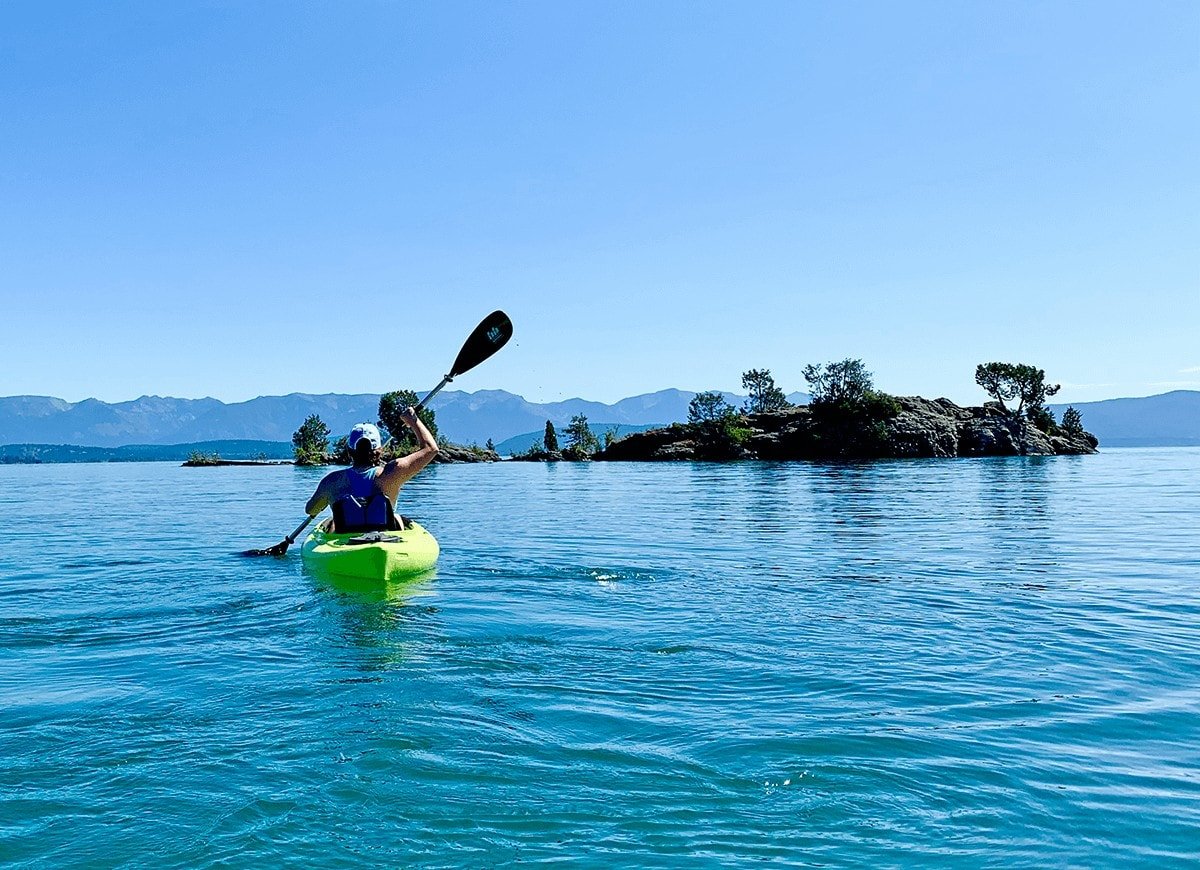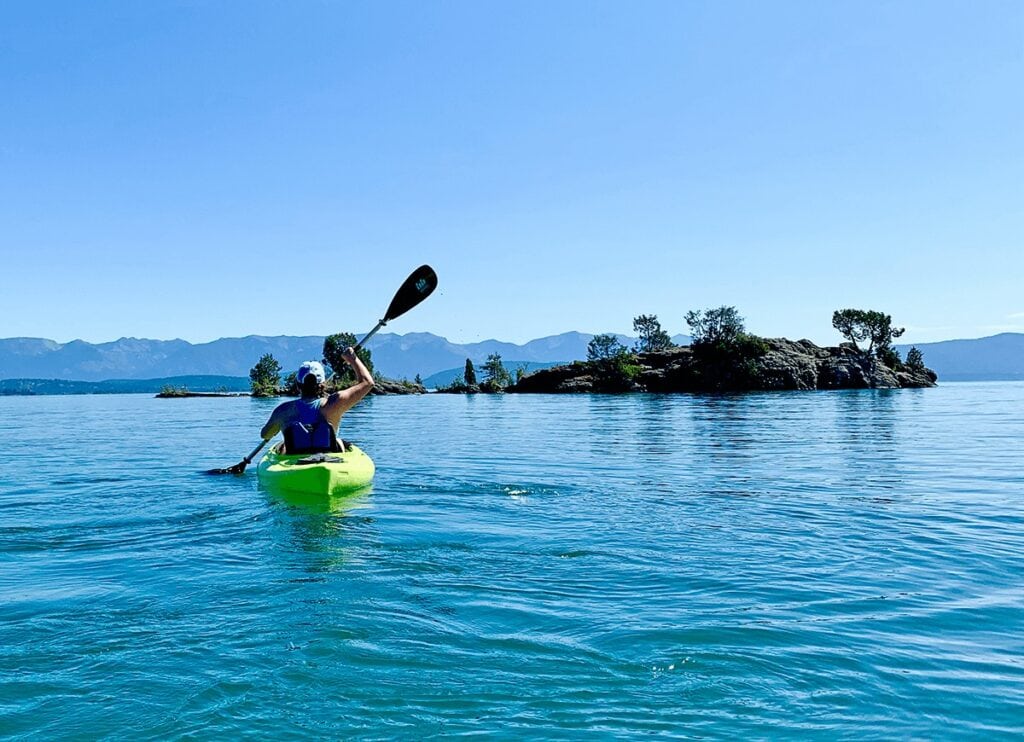 Kayak Camping Kitchen Essentials
Kayak Camping Toiletries & Safety Gear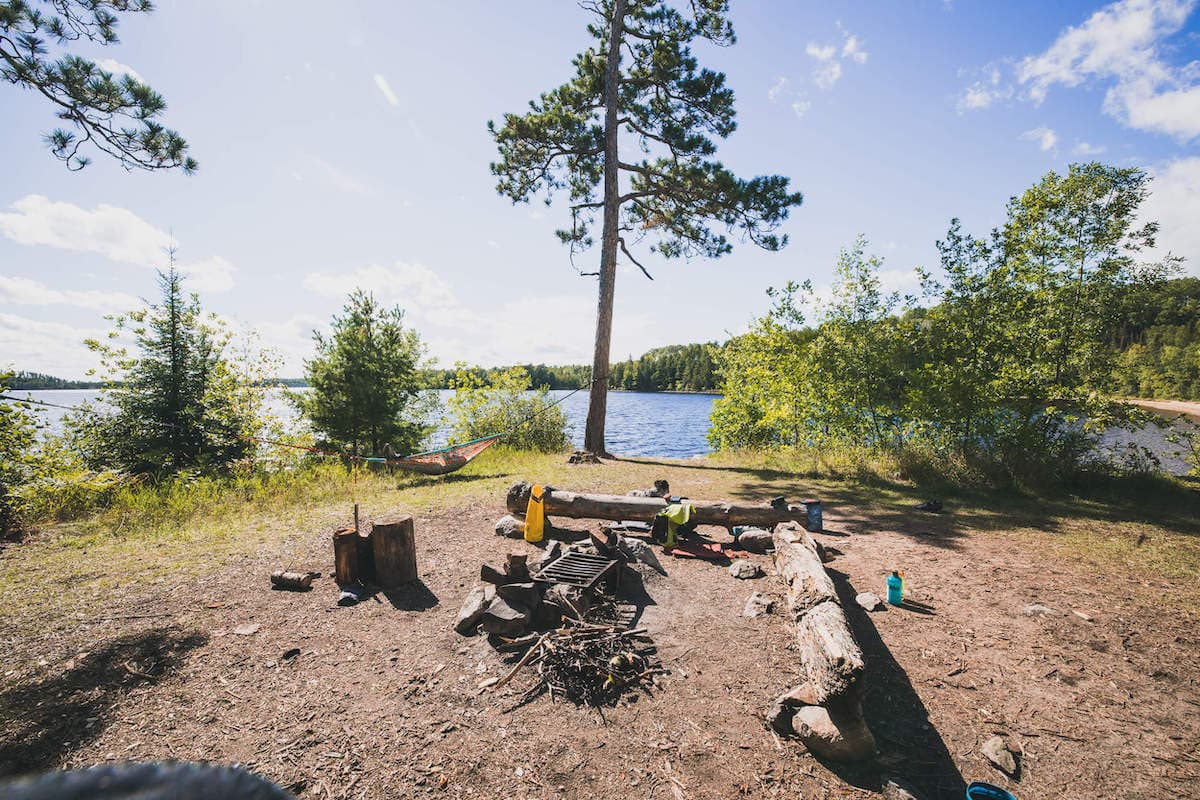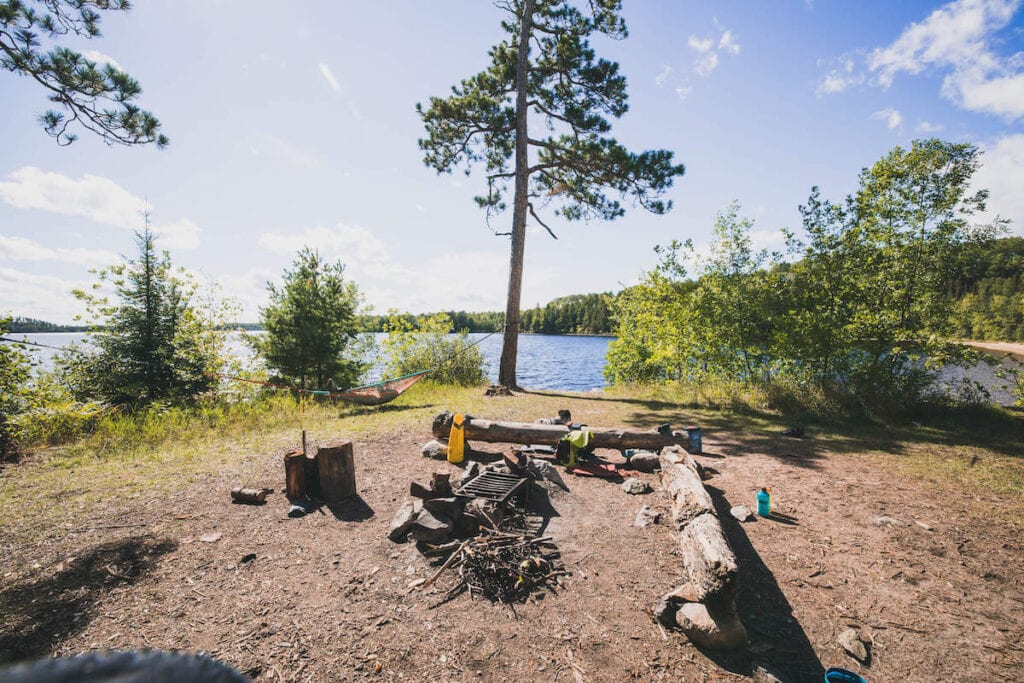 ---
How to Load a Kayak for Camping
Packing a kayak for camping is a unique form of art. On a typical backpacking trip, you can pack your bag at home so it's ready to go when you hit the trail. You won't have that option when it comes to packing your kayak, so you may want to practice at home before your first trip.
Once you've gathered all of your gear and are ready to pack, you'll need to keep three things in mind. You'll need to pack strategically to ensure everything stays dry, the kayak is balanced, and certain items are easily accessible. Here are a few tips for loading your kayak for camping:
Use Dry Bags
Almost everything you are bringing should be kept in dry bags. It's easier to get everything to fit in the kayak if you use smaller or medium size bags (like 35-65 L).
If you're able to color-code them in some way, it will also help you locate items easier. I've learned from experience that it is nearly impossible to find anything when all of your dry bags are the same color. Alternatively, see-through dry bags allow you to see all your gear without having to open up every bag.
Know How to Distribute the Weight
To get the right weight distribution, keep the heaviest items like food, water, and fuel closest to your center of gravity. Ideally, your kayak will have space directly behind the seat for some of these items. You can also keep a small bag at the bottom of the boat between your legs if it won't interfere with paddling.
Then store lighter items, like your sleeping bag and clothes, on either end with mid-weight items somewhere in between. While aiming to balance the kayak from front to back, you should also try to balance the weight from side to side as well. The heaviest items should go in the center.
Keep Your Essentials Accessible
Anything that you won't need to access through the trip should be stored in a sealed compartment or strapped down in some way. While you of course don't want to flip, everything should be secured in case it happens.
A waterproof fanny pack is a great way to keep your gear (like phone, sunscreen, compact camera, etc…) easily accessible while still being able to keep everything waterproof and secure. You may also want to keep another layer of clothes handy as well.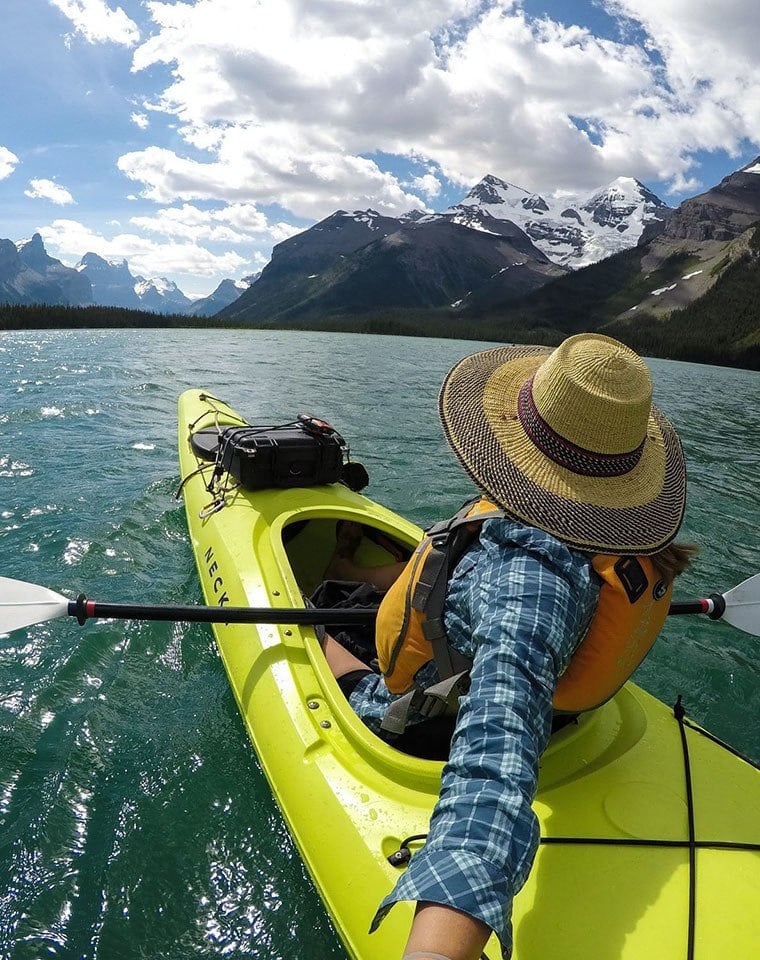 Kayak camping can feel a little intimidating at first, but it is easier than it seems. You'll love the serenity it provides without feeling like you're carrying the weight of the world on your back. With the right preparation, you'll be enjoying the healing power of water in no time.
Do you have any kayak camping trips planned or any questions about this? Let us know in the comments below!