5 East Coast Road Trips for Adventure Travelers
by Bearfoot Theory's East Coast contributor Katherine Oakes
Ready to get out there and explore the natural beauty of the East Coast? One of the best ways to do that is by car with an East Coast road trip. In comparison to the spectacular and exciting adventures of the West Coast, the East Coast can sometimes be overlooked. However, it's got impressive mountain ranges, thousands of miles of trails, and beautiful wildlife, like herds of wild ponies, that aren't worth missing out.
So, if you need a few ideas to inspire your next itinerary, check out our guide to 5 East Coast road trips for adventure travelers.
Finger Lakes Road Trip
Start your East Coast road trip in the vibrant college town of Ithaca, located at the southernmost tip of Cayuga Lake. This city is home to the Ivy League school of Cornell University and the equally as brainy Ithaca College, so the downtown is full of fun, science-driven and interactive attractions that are worth visiting. Ithaca is proud of its hippie vibe, so definitely don't skip the vegan restaurants or the shops full of unique, handmade goods. Go during the warmer months so that you can enjoy the area with less layers.
From Ithaca, head northwest to the Finger Lakes National Forest. These are public lands that offer hundreds of miles worth of hiking and camping with gorgeous panoramic views and pastoral farms. There aren't any permits or passes needed, but for just $10 a night you can snag one of the nine campsites at the Blueberry Patch Campground. The campsites have short trails that connect to the long and winding Interloken Trail which runs through farmland, rolling hills, and the stunning National Forest. Spend a day or two exploring the area and enjoying this spacious campsite.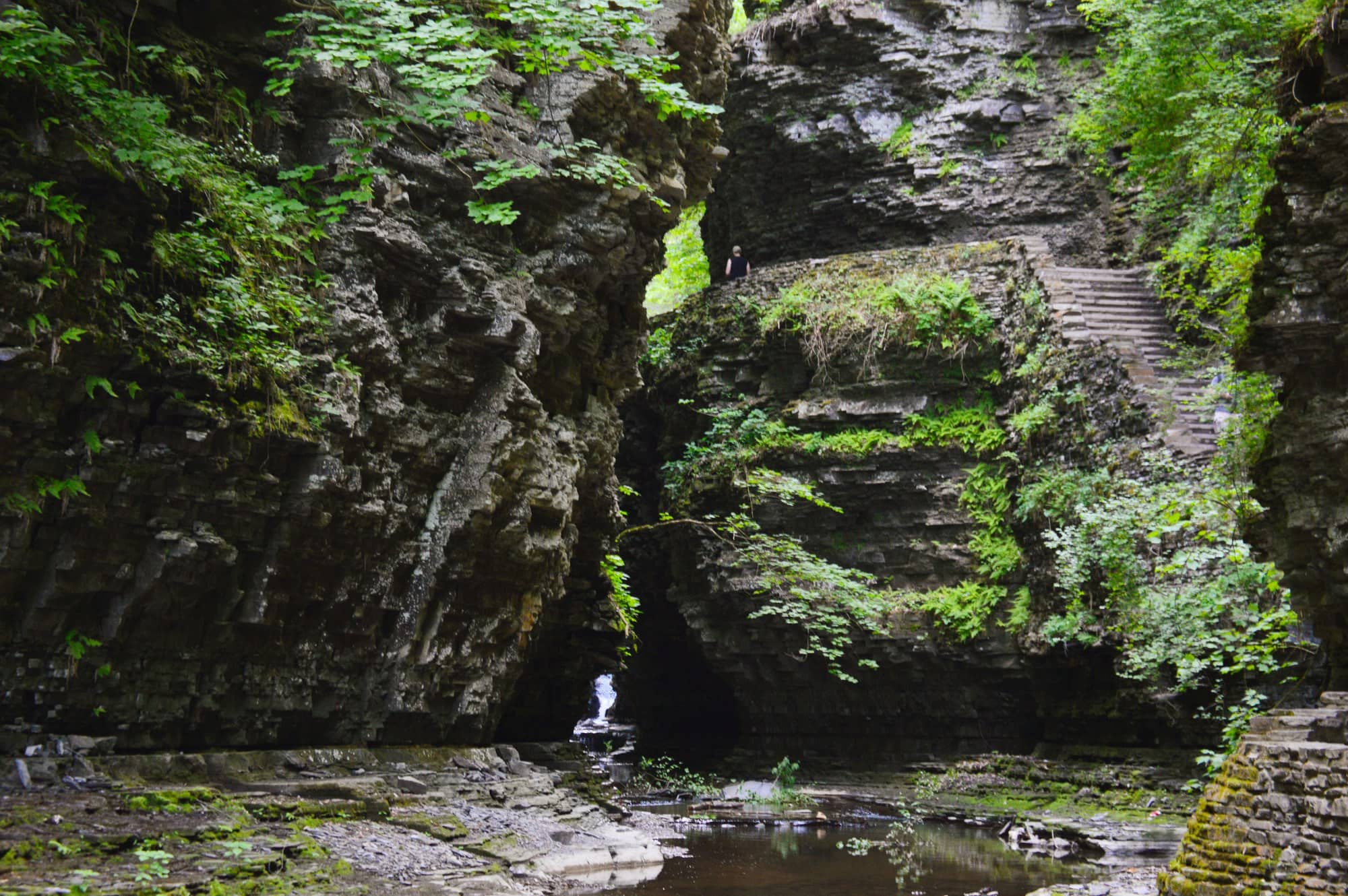 After a day or two in the Finger Lakes National Forest travel 15 minutes west to Watkins Glen State Park. The area is well-known for the gorges and waterfalls, and Watkins Glen does not disappoint. Explore its 19 waterfalls, caverns, 200-foot cliffs and hike up 832 stone steps to the top. As a bonus, leashed dogs are allowed, so you don't have to leave your pup in the car.
For your final destination on the road trip, visit Seneca Lake, the largest of the glacial Finger Lakes. From fishing to kayaks and canoes to an afternoon of swimming, you really can't go wrong with any spot along this beautiful body of water. Good news for wine-lovers, the Finger Lakes region is also known as the wine country of New York with over 100 wineries and vineyards in the area. So, swing by one to sample a few sips!
Assateague & Chincoteague Island Road Trip
Begin this East Coast road trip at the Chesapeake Bay near Annapolis, Maryland where you'll drive over the iconic 4.3 mile-long Chesapeake Bay Bridge. It's this view and the experience of seeing nothing but water on both sides of you for miles that makes it truly one-of-a-kind. Make sure you stop at one of the many seafood restaurants serving fresh Maryland crab.
Once you get off the bridge, you'll drive through the lower peninsula of Maryland and all the way out to Chincoteague Island National Seashore. Since both Chincoteague and Assateague Islands are solely owned and operated by the National Park Service, United States Fish and Wildlife, and the Maryland State Parks, camping is limited to officially designated campsites. If you plan ahead and snag a spot, that's the best way to explore this area. If not, spend the day exploring the marsh, bay and beautiful beaches of Assateague Island. The highlight of your trip will be spotting the herd of wild ponies that inhabit the island. They do in fact wander the beaches, islands and pine forests, so be sure to keep your distance and admire them safely from afar (AND don't leave food sitting out on the picnic tables).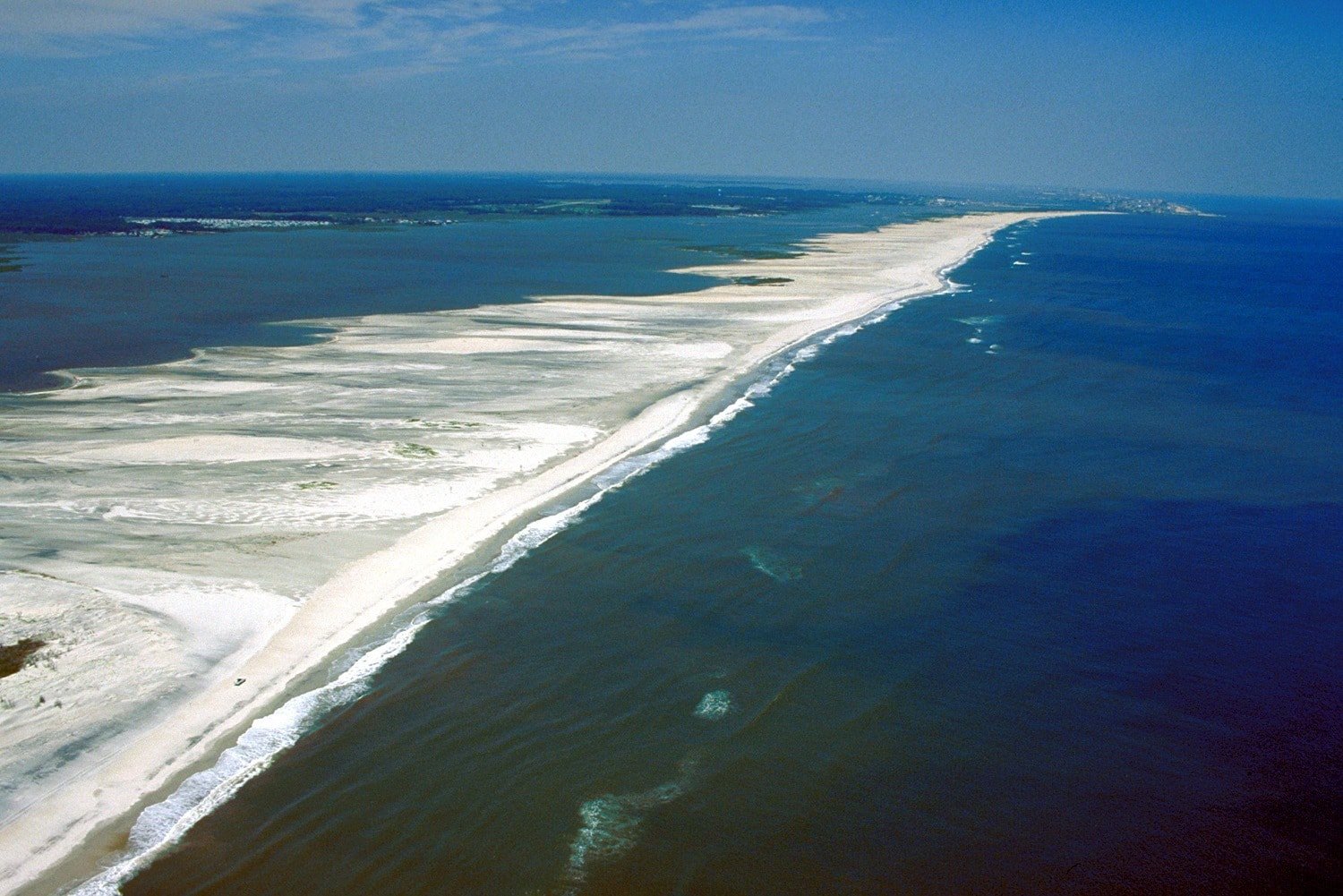 Go south to enter Chincoteague, which is over the state line in Virginia and has a bustling town center, shops, restaurants, plus campgrounds and other places to stay. Pitch a tent at the Pine Grove Campground, which is a no-frills campground not far from the beach and right near a waterfowl sanctuary. It's open from April to December and accommodates RVs, tents, and campers with fire pits, picnic tables and electric, water and sewer hookups. There's also a camp store on site that sells food and firewood, plus any other basic amenities in case you forgot something.
Call to reserve a campsite and get pricing information. At Chincoteague, you can spend a day at the beach or rent kayaks and get out on the water to spot some dolphins. The island is also famous for its crabs, oysters, clams, and fishing, so you can grab some gear and head out to one of the piers to catch dinner before you head out of town.
Find out where to rent a campervan for your US road trip
Maine & Acadia National Park Road Trip
Begin your trek around coastal Maine in the city of Portland. Here, your time is best spent sampling the local brew with big names like Allagash Brewing and Shipyard Brewing, plus over 80 microbreweries with unique, handcrafted beer.
Head 3 hours north to the town of Bar Harbor, Maine, where you can explore the cobblestone streets, indulge in those famous lobster rolls and even head out on a ship for some prime whale watching. The best time to see some of the ocean's most magnificent inhabitants are from mid-April through October. Keep in mind that the spring in Maine can still be a bit chilly and even rainy, so plan accordingly.
The 47,000 acres of land in Acadia National Park is a great place to spend the last few days of your trip. Full of woodland, rocky beaches, and granite peaks carved out by glaciers, the park is mainly located on Mount Desert Island. You can stay on one of the 3 main campgrounds in Acadia, Blackwoods, Seawall and Schoodic Woods which are open from May to September, except Blackwoods which is open year-round. Before you go, make sure you have already made reservations online as to secure your spot.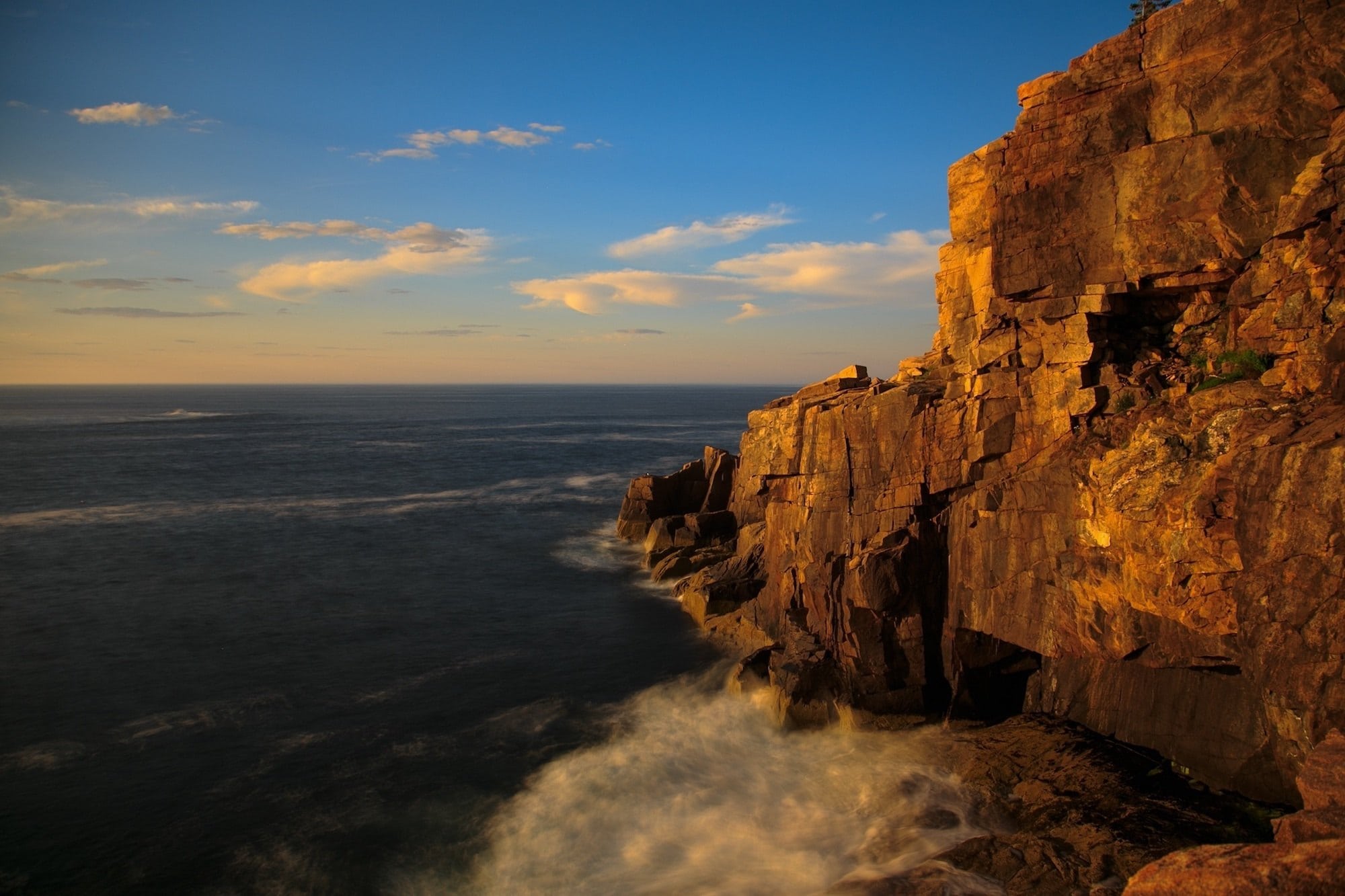 While you're there get out and explore! Climb Cadillac Mountain, go rock climbing on the cliffs, or even get out on a boat for a tour of the island to catch a beautiful sunset and different perspective before you leave.
End this East Coast road trip by driving 4 hours north to Baxter State Park in Central Maine. Get a taste of the Maine backcountry and spend a day hiking any of there 200+ trails. Make sure you bring a camera and keep an eye out for moose while you're photographing the picturesque ponds and mountain landscapes.
Get our Acadia National Park Guide for outdoor enthusiasts
North Carolina Road Trip
Start this East Coast road trip at the north entrance of the Blue Ridge Parkway in Afton, Virginia and drive an hour south along the truck-free road for about 61 miles until you come upon The Natural Bridge Park. This astonishing, rocky formation is a popular destination point because of its massive size. The naturally occurring arch is twenty stories high and offers easy access to the Cedar Creek Trail, which visitors can walk alongside while they visit.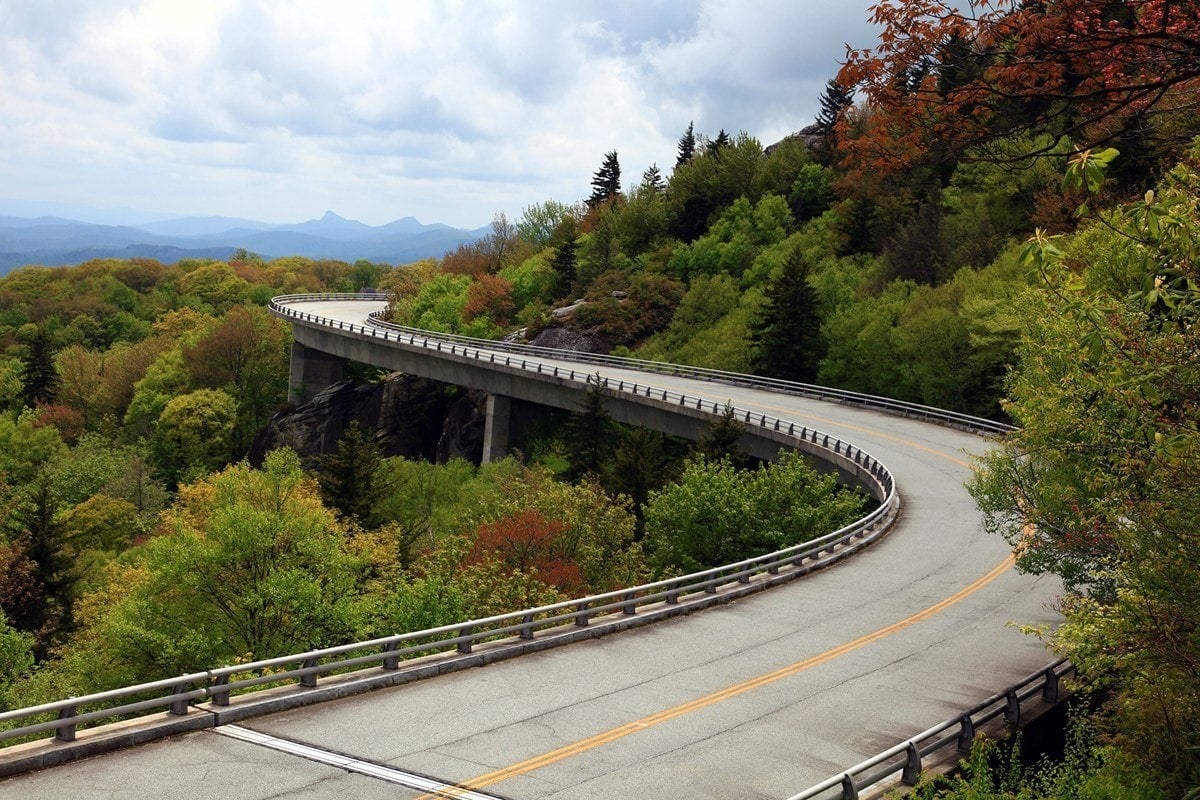 After you leave The Natural Bridge, hop back on the parkway and head down to The Blue Ridge Music Center near Galax, Virginia. This area of the US is known for being the roots of American music like bluegrass, gospel and blues which you can learn more about at the local museum. If you're lucky you can catch a concert while you're there, so be sure to check the schedule before you leave and if not, enjoy a short hike on the museum grounds like Fisher Peak Loop or High Meadow Trail.
Crossover the Virginia state line at mile 216.9 into North Carolina and go to Craggy Gardens in the Pisgah National Forest — not far from the hip town of Asheville, North Carolina. Craggy Gardens has plenty of easy, sloping two-mile hikes that are perfect for leisurely taking in the surrounding vistas and garden views. However, if you're up for a bigger hike, summit Mount Mitchell, a challenging climb that's known for being the highest peak east of the Mississippi. Then, since you'll be in the perfect spot for a craft beer, visit one of the area's many craft breweries like Wicked Weed Brewing, Innovation Brewing or Lazy Hiker Brewing Co for a cold one.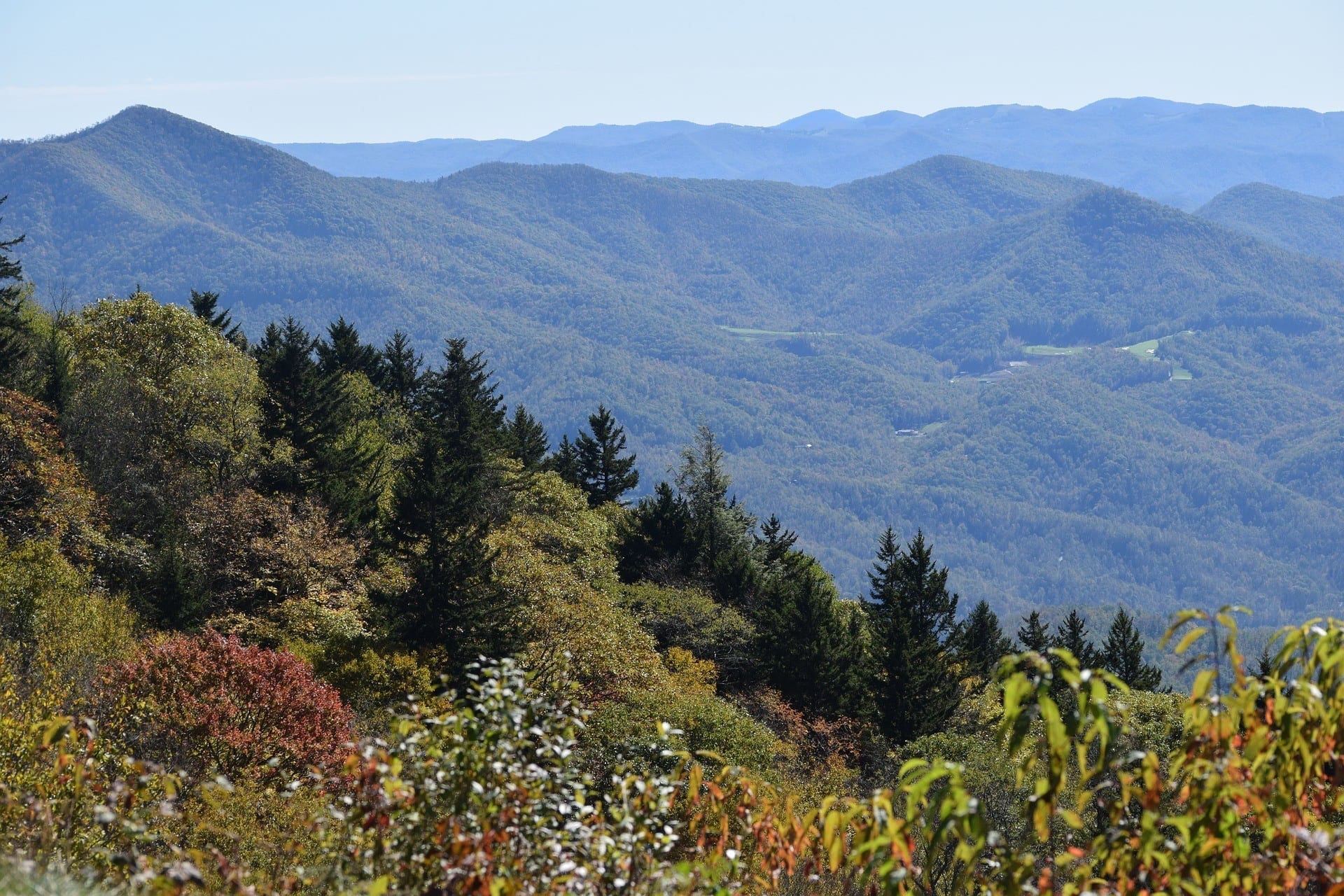 On your final stop along the Blue Ridge Parkway, don't miss the highest point of the drive at Richland Balsam. If you opt to just enjoy the vista at the Haywood-Jackson Overlook at mile post 431 bring a picnic lunch (and a leftover beer if you've got any!) and enjoy the views of the balsam firs and even a bit of the Great Smoky Mountain National Park. Or, take a short mile-long loop through the forest that starts and ends at Haywood-Jackson Overlook.
On a budget? Here's how to take your cheapest and best road trip ever
Florida Road Trip
Begin your road trip at Sanibel Island, one of Florida's less crowded island getaways. It's located on the east coast and has a handful of small, secluded beaches and wildlife refuges like J.N. Darling Wildlife Refuge that has a diverse ecosystem including endangered manatees. Spend a whole day here or stay the night at one of the local hotels or find an Airbnb (save $40 off your first Airbnb stay here).
A quick 2-hour drive south will bring you to the Everglades National Park where you can easily spend 2 days here exploring the park in its entirety. Check out all the natural beauty and diversity that the Gulf Coastline has to offer and keep your eyes peeled for alligators and flamingos while you're here! If you're interested in visiting more of Florida's National Parks check out our 7 day Florida National Park Roadtrip Itinerary.
Don't miss out on the Florida Keys while you are down south. Give yourself at least a day to check out all of the islands and drive from Key Largo down to Key West all the way out at the end. Stop by the local eateries, pubs, and breweries along the way and enjoy the miles of ocean views all the way out and back in again.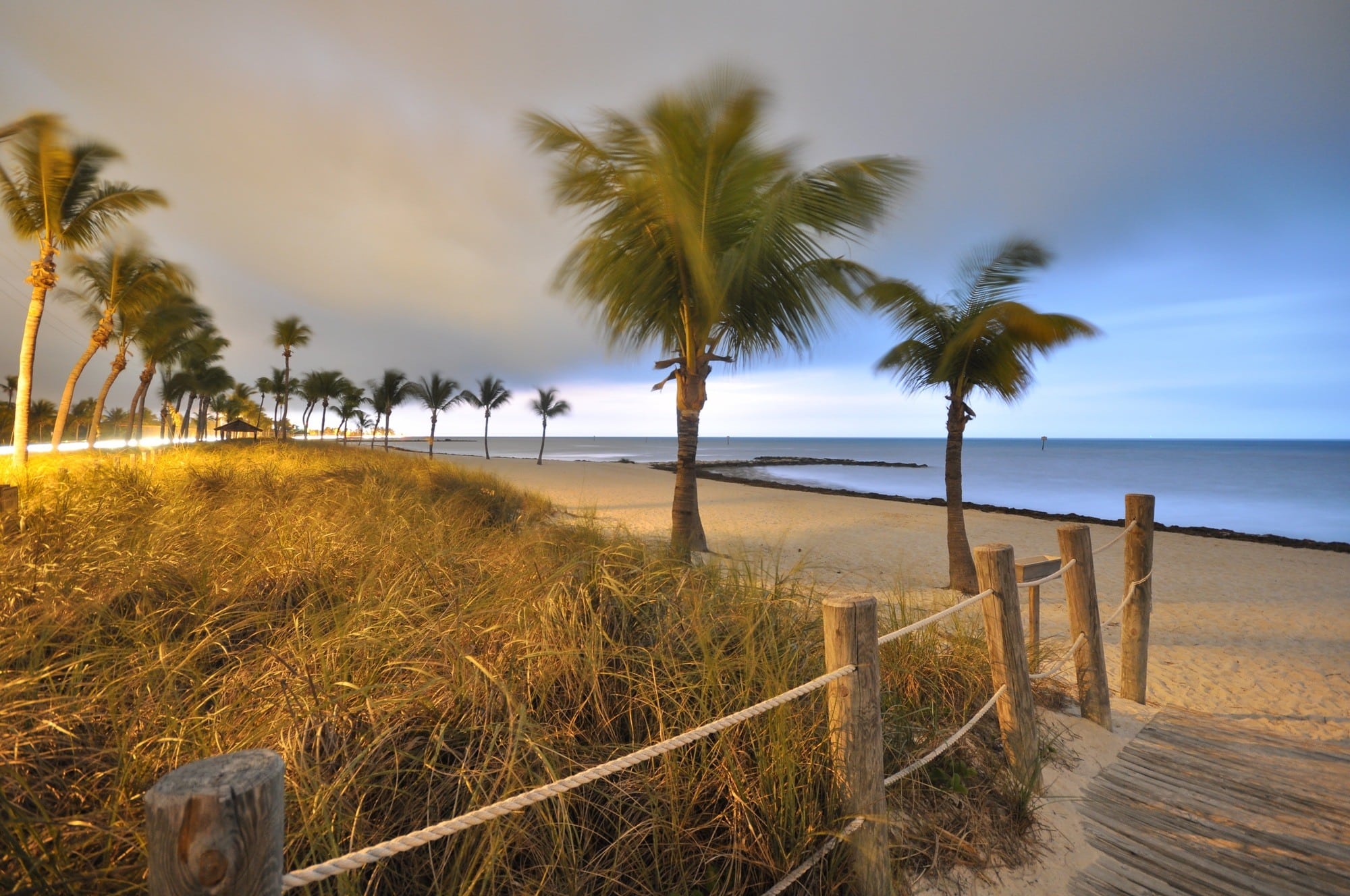 The best way to wrap up your Florida road trip is in Miami. Sample the local fare, see the colorful street art and take in the vibrant culture that this exciting city has to offer. Definitely visit Little Havana, an area of the city with great food, people and plenty of unique shops. Spend your last day here or get a hotel in the city and spend the night! During the high season from December through April, the weather is perfect but room rates are high. So, if you're road tripping on a budget then this might be a great day trip.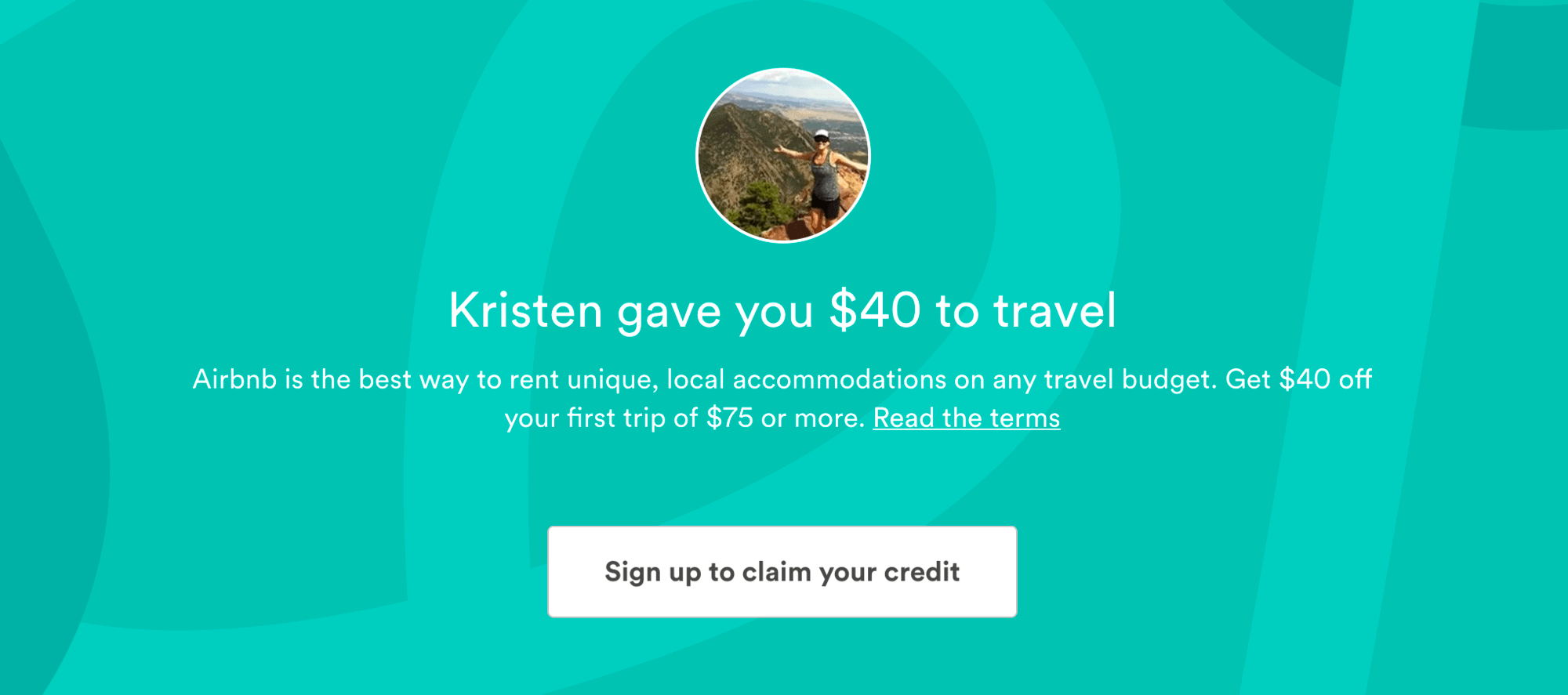 What east coast road trips are on your bucket list? Got any must-see destinations? We want to know! Share them with us in the comments below.