Top 10 Tips for Hiking with Kids
Guest contributor Melissa Schulze is a rockstar mom who has her 5 year old backpacking and tackling mountains. In this post she shares how to have a blast with your kids on the trail and help them build confidence with her 10 tips for hiking with kids.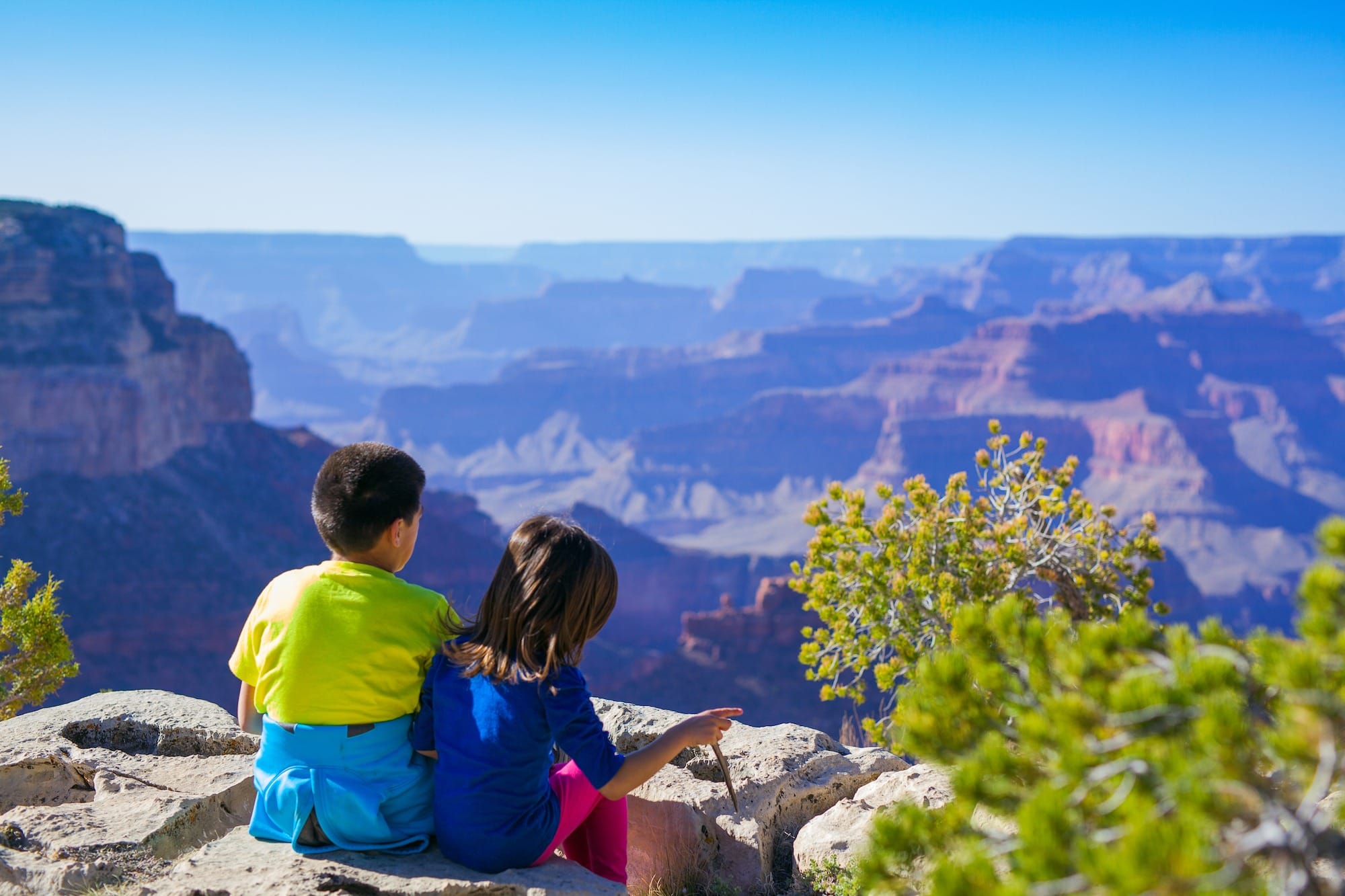 10 Tips for Hiking with Kids
I didn't grow up hiking and camping, and a big part of my mission here at Bearfoot Theory is to show people that it's never too late to start. That said, exposing kids to the outdoors at a young age certainly gives them a leg up and the opportunity to develop their skills and confidence at a time when they might be less fearful than we are as adults.
While at 32 having kids is still a world away for me, I do know that if I ever decide to have them, I would want them to grow up to be total outdoor ballers (mostly so they can take me on cool adventures when I'm an old fart.)
Anyways, one of my fellow Mountain Hardwear Ambassadors Melissa Schulze has got to be one of the most badass moms I know. She's made it her mission to get her 5-year-old daughter out on the trail (and to teach others how to too), and that little girl has literally tackled more mountains than me.
AND SHE'S ONLY 5!
Just check out her Instagram if you don't believe me.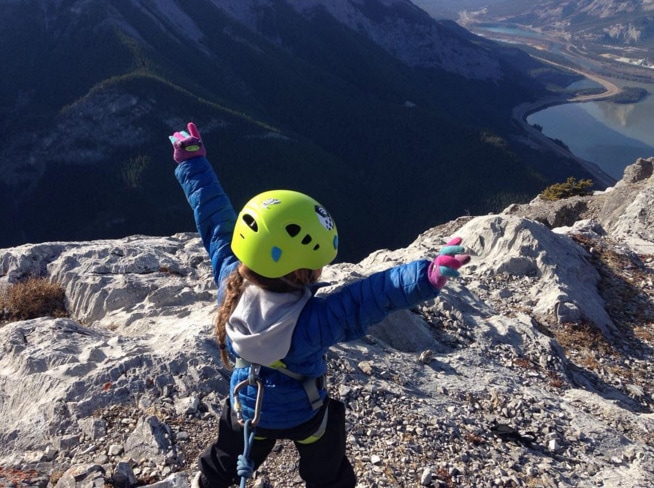 So for all of the parents out there who are nervous about taking their babes hiking, I wanted to share Melissa's top tips for hiking with kids. With her advice and visual inspiration (that proves getting out with your kids can be a total blast), you'll be throwing your big and little packs in the car and hitting the trail.
Have you ever wondered when and how to introduce your little ones to the great outdoors? As a parent of a 5-year girl, I know how overwhelming, scary, and difficult it can seem. But with the right knowledge, it can be easier than you think, as well as a lot of fun. If you want to spend more time on the trail with your children, here are my top 10 tips for hiking with kids.
— #1: Be Patient —
Take your time, it will not happen overnight. Start as early as you can and slowly build up their endurance. Start with walks around the lake and add more mileage and elevation as you go. Still infants? Bring them in a carrier! The more they get used to the trail the better it will be once they start hiking on their own.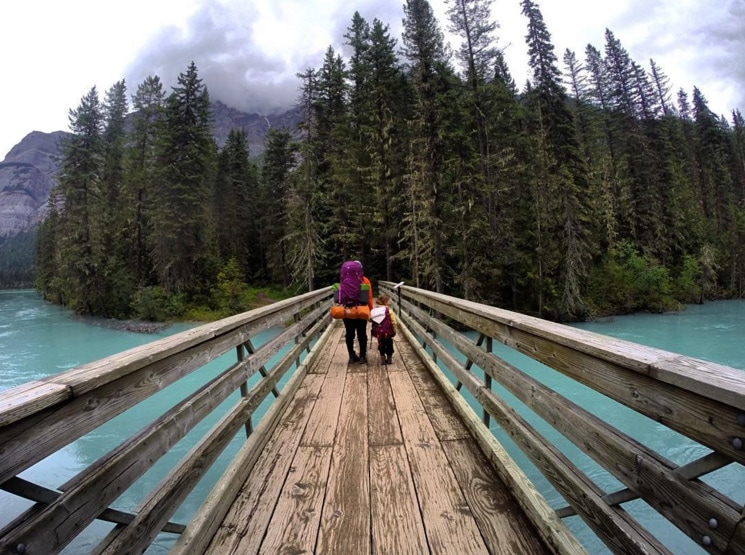 — #2: Make it Fun —
Little ones love to have fun….so make it fun. If they like dinosaurs, let them know that you may find fossils. Make nature charts, play I-spy, tell stories…If it is fun, kids will want to do it again.
— #3: Learn how to Deal with Obstacles —
Don't get discouraged when things don't go well. Like anyone, my daughter has had her share of tantrums, and whether you are outdoors or at home, they will happen. Be prepared and do as you would when this happens at home. My daughter sometimes gets overwhelmed and breaks down. When this happens we need to pull on the side of the trail, talk about it, have a snack and we then we move on.
— #4: Make the Best of Any Situation —
Sometimes life gives you lemons, make lemonade! This is so true when you are taking your kids outdoors…It's suddenly pouring? Kids love puddles! It starts snowing? Make snow angels. You won't always reach the end of the trails with kids, but that's ok. Make the best of whatever you are faced with.
— #5: Don't be Embarrassed —
Don't be embarrassed. On my last backpacking trip we did 65km in 6 days, my daughters favorite thing to do was to tie the rope to me and pretend I was the mule. She made me do "hee-haw" every time we passed someone. It was awkward to say the least, but we ended up doing so much more mileage because we made it fun. And sometimes fun is embarrassing!
— #6: Educate Them —
Educate your little ones. Make sure they know about their surrounding and teach them safety as soon as possible, as it could save their lives. I am happy to say my daughter knows about bears, lightning, and what to do if something happens to mom. We carry the appropriate safety items, and every time we go out we do pretend safety exercises. It passes time on the trail, and helps further her outdoor education.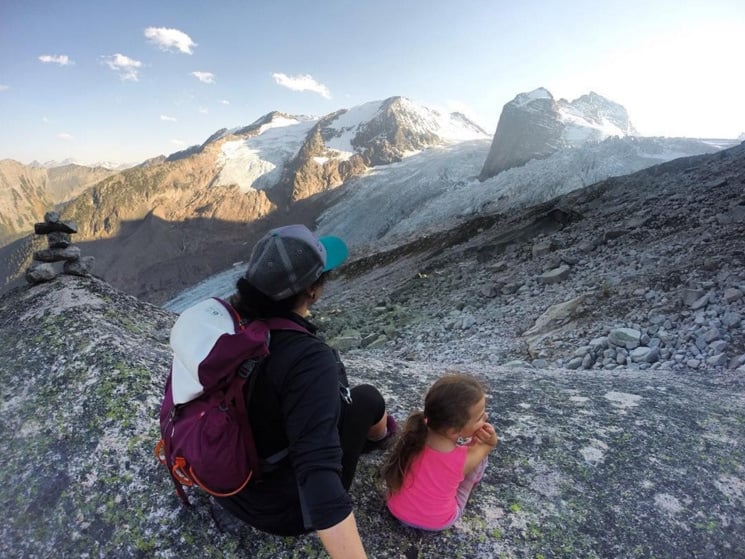 — #7: Be Safe —
If you do anything more than a few miles consider bringing a better safety kit. I usually have an emergency radio (consider carrying something like a Garmin inReach Mini), and I even carry a rope. The rope comes in handy in tricky and somewhat exposed areas and could really help in an emergency situation.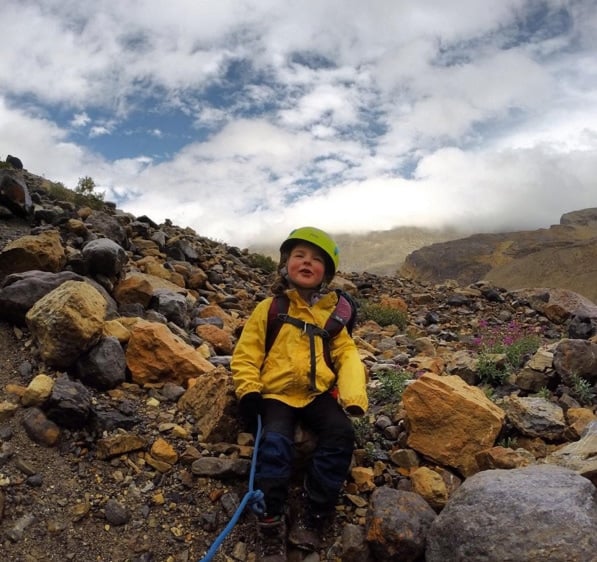 — #8: Make sure they're comfortable —
Invest in quality clothing. All you need is different layers and sometimes you can even find good stuff second hand or hand-me-downs from your friends. Good quality clothing will last longer and will keep them more comfortable in a variety of conditions. You can also check the kids clothing section on sites like Backcountry and Sierra Trading Post for gear that might be on sale.
— #9: Remain in charge —
Be understanding but don't let them win! My daughter always says she is tired of walking on the first mile or so. She tells me maybe we can do a short hike instead and that she is ready to turn around. I usually tell her we will do a little more and by then, usually, she is the one who wants to keep going! "Lets go to the top mama! We can do it!"
— #10: Enjoy your time together —
Do your best and forget the rest! Are you spending time outdoor with your children? Then you are doing something right. Enjoy it because next thing you know they will be the ones dragging you up the mountain!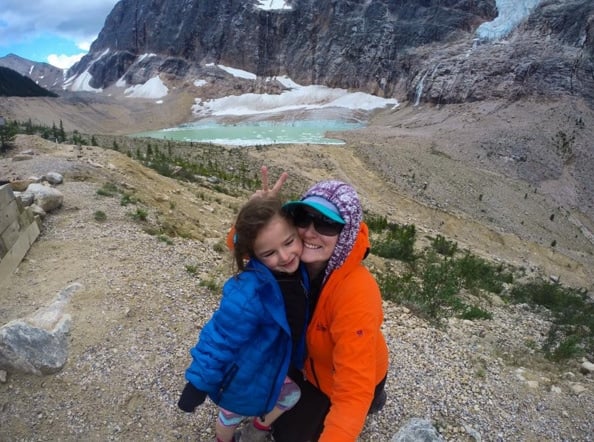 — Read More Outdoor 101 Posts —
Essential Safety Tips for Hiking with Dogs
Back to the Basics: Hiking 101 Tips for Beginners
How to Prepare for your First Fourteener
How to Choose the Best Sleeping Pad for Backpacking
GOT QUESTIONS OR TIPS TO ADD FOR HIKING WITH KIDS? LEAVE A COMMENT BELOW, TWEET ME, OR WRITE ME A POST ON FACEBOOK. 

Disclosure: Some of the links in this post are affiliate links, which means if you make a purchase, I receive a tiny bit of compensation at no added cost to you. Thanks for all of your support, and if you ever have any questions about any of the products featured on my site, please email me. Thanks! Kristen