Dreading the cube? We've all been there. You're out in the mountains enjoying a weekend of hiking and camping when you realize Monday morning is looming and soon you'll have to get back to the office. Three and a half years ago, I found myself in this exact position. I was working in Washington DC as a lobbyist for a big NGO. I lived in a suit and heels and spent my days either behind my computer or schmoozing with people in Congress (who I really didn't want to be schmoozing with). Then one day I was out for a bike ride in Rock Creek Park, and I KNEW I needed to make a change. I wanted a career where I could be active at work with the outdoors being part of my everyday routine. A few months later, I quit my job, learned how to build a website, and transitioned into life as a full-time travel blogger.
Over half of Americans describe themselves as unhappy at work. You don't have to be one of these people. If you are itching for a change and are craving more time outside in your daily life, there are a number of outdoor career paths that might fit the bill. In this blog post, we put together a list of 10 outdoor industry jobs that where you can connect with nature and other outdoor enthusiasts as part of your 9-5.
Park Ranger
Park rangers come from a variety of backgrounds and serve the Parks in a number of roles, including law enforcement, interpretation, science, or other fields. Many park rangers begin as summer interns or seasonal science technicians, and most positions require a college degree or specialized training. One perk of being a ranger is housing is often provided, meaning you might get to spend your summers working and living in places that most people could only dream of. Government park jobs also come with good benefits, like health insurance and paid time off.
You'll need to decide what type of park you'd like to work in (State, National, County, etc), and you can research positions with the National Parks Service (NPS) at USAJOBS.gov. Landing an outdoor career with the National Park Service takes a lot of persistence and patience. The application process is daunting and will require you to dig deep into your work and educational background. Most states also maintain "Parks & Recreation Division" websites where you can find current job listings for state and local park ranger positions and other related roles.

Outdoor Gear Company Positions
If you're a gear junky, then working for an outdoor gear company might be a good option for you. Keep in mind, you don't have to be a product designer or engineer to work for a gear company. Companies like Patagonia, REI, The North Face, and Smartwool all need graphic designers, human resource staff, sales reps, and social media gurus in their offices too. While you might have an "office job" that involves sitting indoors for extended periods of time, outdoor gear companies are known to offer healthy work-life balance incentives, providing more time to get outdoors than traditional office environments.  Pick a location you're interested in and look into outdoor companies headquartered there. Then narrow it down by the type of outdoor gear company you'd like to work for (apparel, ski equipment, bicycles, etc).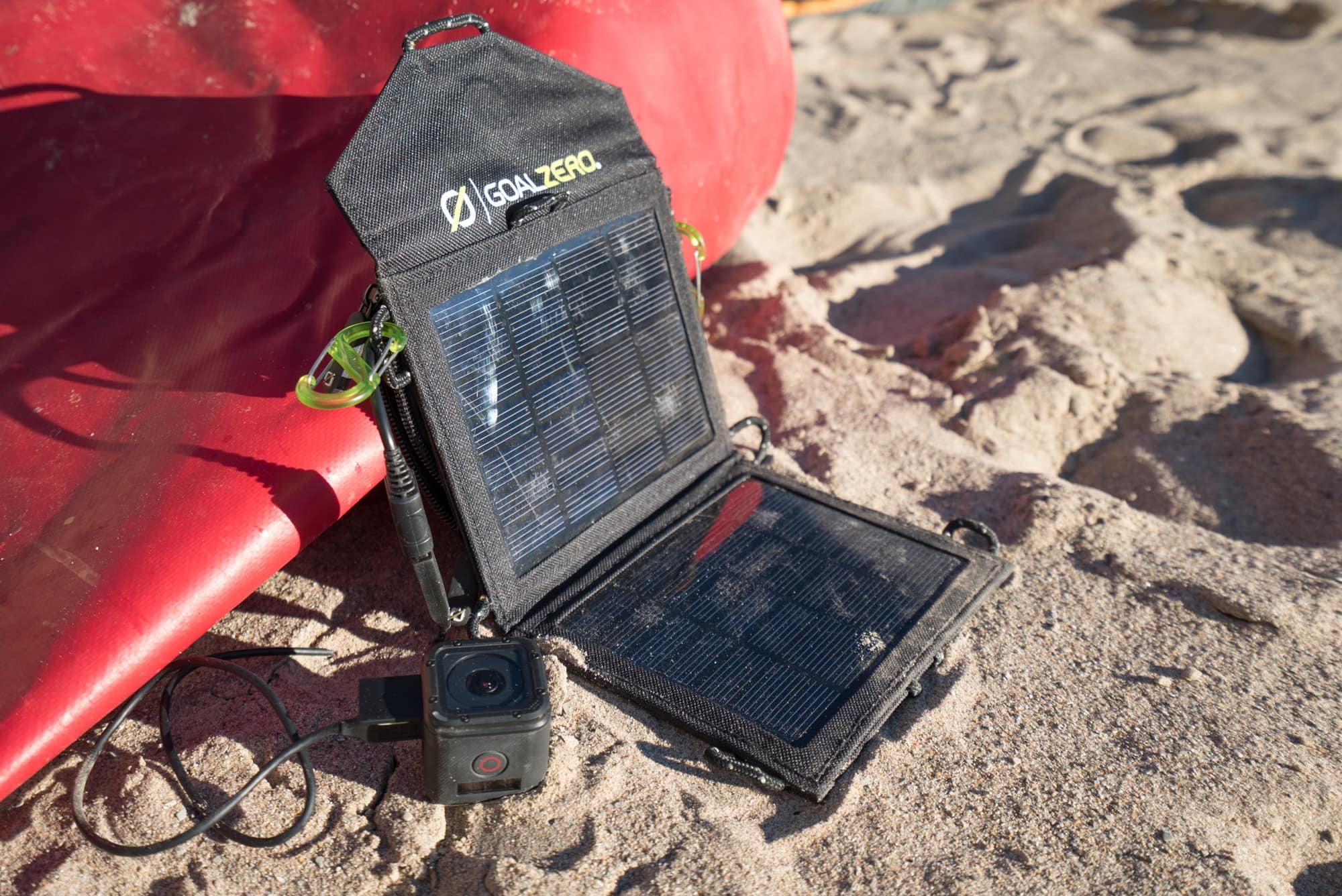 Outdoor Travel Blogger
If you want to be your own boss, pursuing an outdoor career path in freelance writing or blogging can provide a lot of flexibility. To be a successful blogger, you'll need more than writing skills though. You'll also need to learn basic camera skills, have a knack for social media, and have an unparalleled drive.  I started this blog 3.5 years ago, and now I'm making double what I made in my last job. So it's definitely possible make a good living as a blogger, but you have to be ready to hustle.
How do you make money as a blogger? There are a few major income streams I rely on. These include, but are not limited to, affiliate partnerships, sponsored posts, banner ads, destination campaigns, YouTube revenue, and freelance writing. If you want to learn more about running a successful blog, whether in the outdoor travel niche or something else, I offer a one-on-one blog mentorship program. If you are ready to take the leap into blogging, check out the details here.
Learn the secrets to building a successful travel blog in my One-On-One Blog Coaching Program!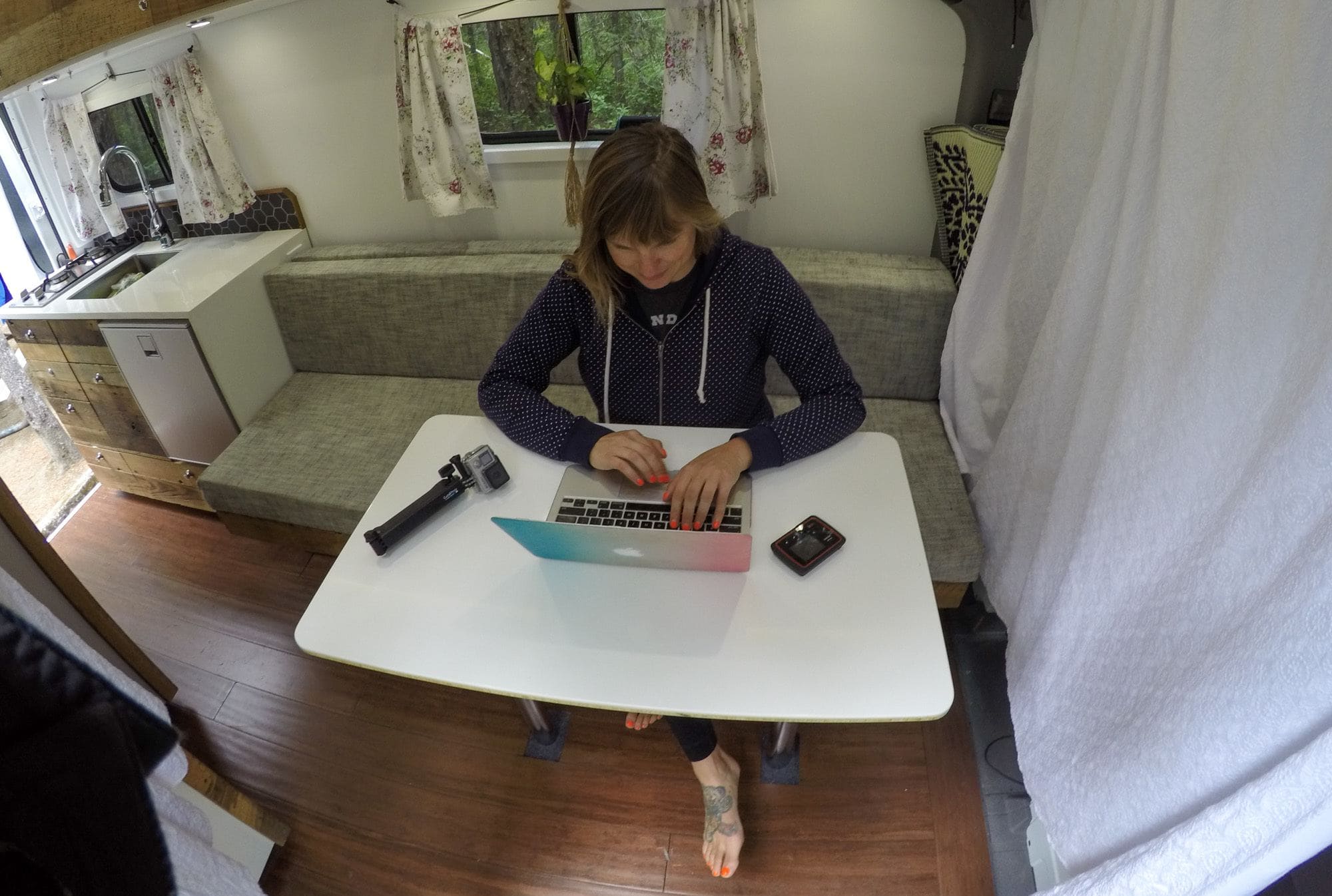 Outdoor Photographer
Being an outdoor photographer appears to be one of the more glamorous outdoor career paths, but like blogging, it can be a grind. With Instagram and the ability to get your work seen along with free stock photography sites, it is an extremely competitive workspace. To stand out as an outdoor photographer, you'll need top-notch photography and editing skills. You'll also need to be creative and work for your shots. Don't take the same photograph in the same location that has already been done thousands of time on Instagram. You'll need to get up early and stay late to get the best light. Then you'll need to build up a social media presence and have a killer-looking website that you can use to pitch outdoor brands that you want to shoot for. You should also learn some basic video skills. If you need to develop your skill set, think about taking a photography course or workshop. A few years back, I participated in the Adventure Photography Summit in Jackson Hole, which challenged me to take very different photographs than I was used to.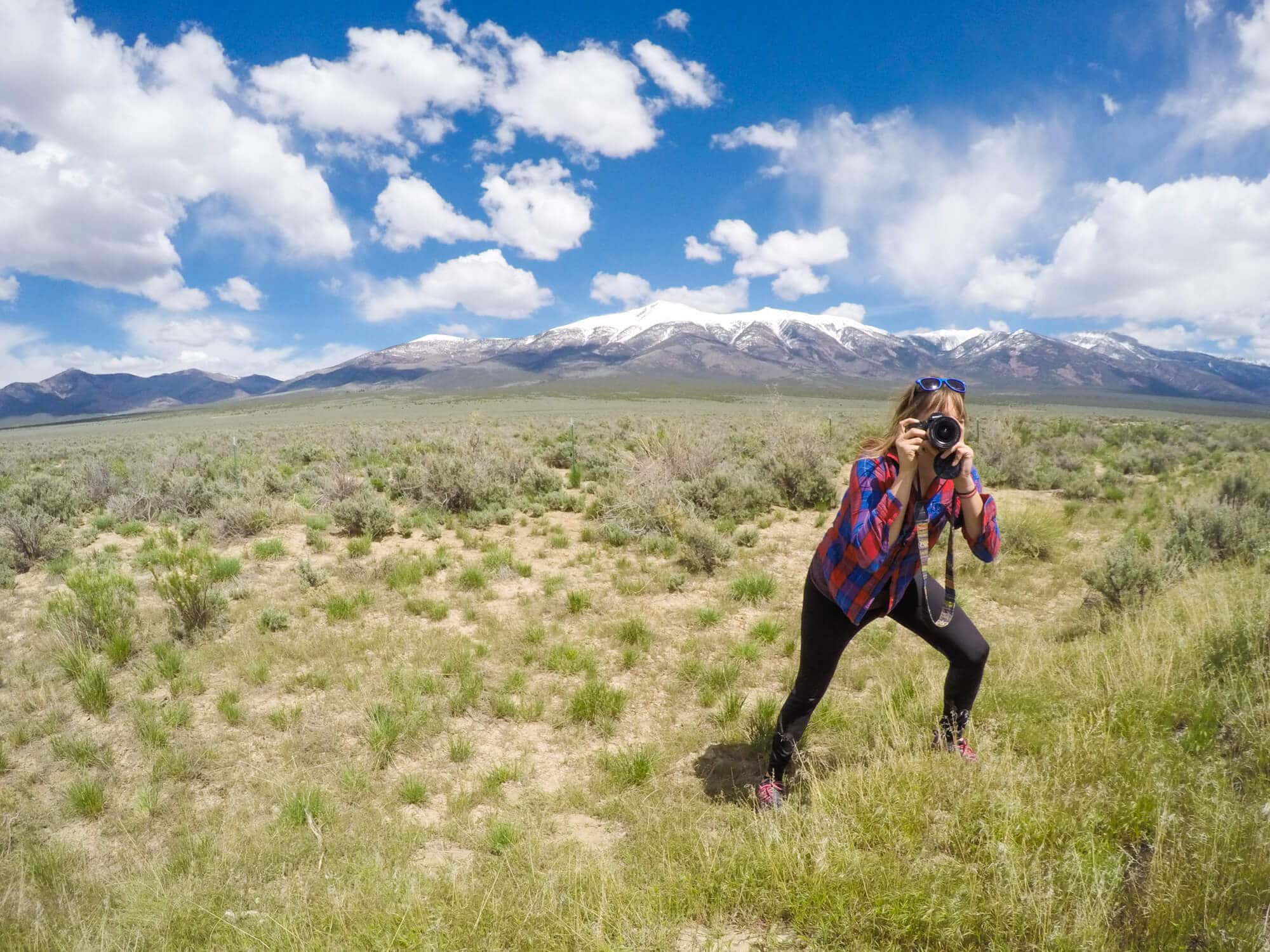 Outdoor Education
Want to pass on your love for the outdoors to younger generations? Working in outdoor education is both a challenging and rewarding position that has potential to create an entire generation of vocal environmental proponents. Wilderness therapy programs for troubled teens are also emerging all over the country, and these kinds of instructors can make a big difference in kids lives.  Working in outdoor education, however, doesn't necessarily mean working with kids. There are plenty of companies that offer outdoor education classes for adults, so don't rule out this job if working with kids is not up your alley.  Colleges now offer outdoor education degrees to those of you who decide early on that this is the path you want, but what about adults transitioning to a new career? There are a lot of different programs where you can build the leadership skills you need to be an outdoor educator. A few to check out are NOLS (the National Outdoor Leadership School), Outward Bound, the American Alpine Institute, or the National Center for Outdoor & Adventure Education.
Outdoor Guide
If you're a people-person, have a passion for the outdoors, and have skills that you want to share with others, guiding is an outdoor career path that will take you to places most people pay a lot of money to experience.  Similar to park rangers, there are all types of tour guides, from extreme adventure guides (think mountaineering) to outdoor travel guides (think trekking vacations). Start by thinking about where you would be interested in guiding and what type of guide you would like to be, then research companies that offer those types of tours in the areas you're interested in.
Our amazing guides from the Bearfoot Theory Group Trip with Arizona Outback Adventures
Conservation Advocate / Non-Profit Work
If you're passionate about making a difference by protecting our public lands, wildlife, or natural resources, then non-profit work is a gratifying outdoor career path to pursue.  A while back we created a list of the top environmental groups you should know about. All of their websites have links to "About Us" pages where you can often find a section on "Careers" or "Employment Opportunities." While not all non-profit work will have a big field-based component, certain types of non-profits do offer the chance to get outside – like trail volunteer organizations.
National Park Concessionaire Positions
Landing a job as a National Park ranger can be difficult, especially in some of the more popular parks. If you don't have the background to be eligible for a ranger position, you can still get a job working for one of the National Park concessionaires. These are the companies that run the hotels, restaurants, and other services inside park boundaries. Xanterra, one of the biggest concessionaires, always has full-time and part-time job postings on their career page. There are also smaller, park specific concessionaires with job opportunities ranging from mountain bike guides to sea cave kayak guides. Generally, on each NPS park specific webpage, there is a listing of park concessionaires operating within the park. Know that the reputation of each concessionaire (as employers) varies, so do your homework before committing.
Work at a Ski Resort
If you're a self-proclaimed ski fanatic, why not make it a job? My boyfriend Ryan works at Alta Ski Area, and he and everyone else that works up there are some of the happiest people I know. How could you not be when this is your office? Whether you want to work at on the lifts, with ski patrol, as a ski school instructor, or in hospitality, there are tens of thousands of seasonal positions open every winter both here in the US and abroad.  Sometimes room and board are included with the job (although the level of pay generally reflects this), but that means that all the money you make goes into your pocket for when summer rolls around.  If you're nervous that your ski skills aren't strong enough, you shouldn't worry about that. Getting a job at a ski resort is one of the quickest ways to get better, and discounted or free lessons is also a common perk of the job.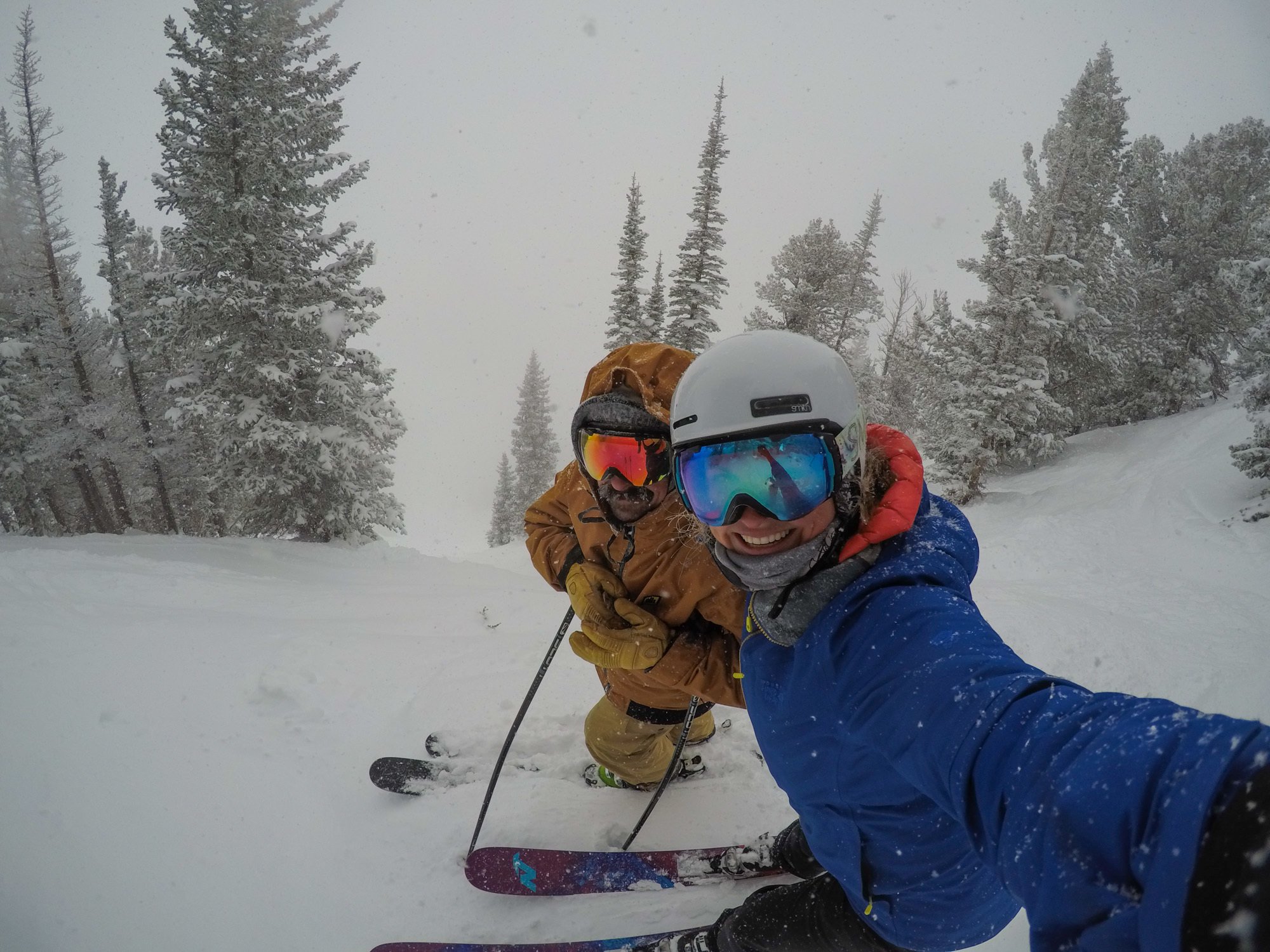 Teach SCUBA Diving
Back in the day, I was an Advanced PADI Open Water SCUBA Instructor. I shared my passion for the ocean with beginning divers and got to spend 7 months living in and exploring Thailand while working at a local shop. If you want to be a SCUBA Instructor, you need 100 logged dives under your belt. You'll want to start by getting your rescue and divemaster certification, which will allow you to work and lead dives in dive shops all over the world. Those dives then count towards your 100. Being a SCUBA Diving instructor isn't the most lucrative position (consider working where tipping is standard), but you'll spend your days doing what you love.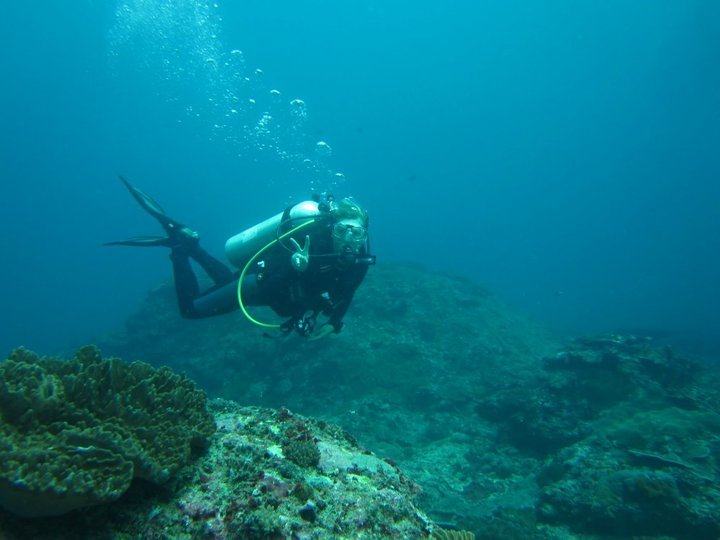 If you're unhappy at work, I hope this post inspires you to pursue a new outdoor career path. Share your thoughts and questions in the comments below!