8 Ways to Connect with Nature in Your Everyday Life
Here are easy ways to connect with nature in your everyday life – whether you live in a city or work long hours we've got tips to help you.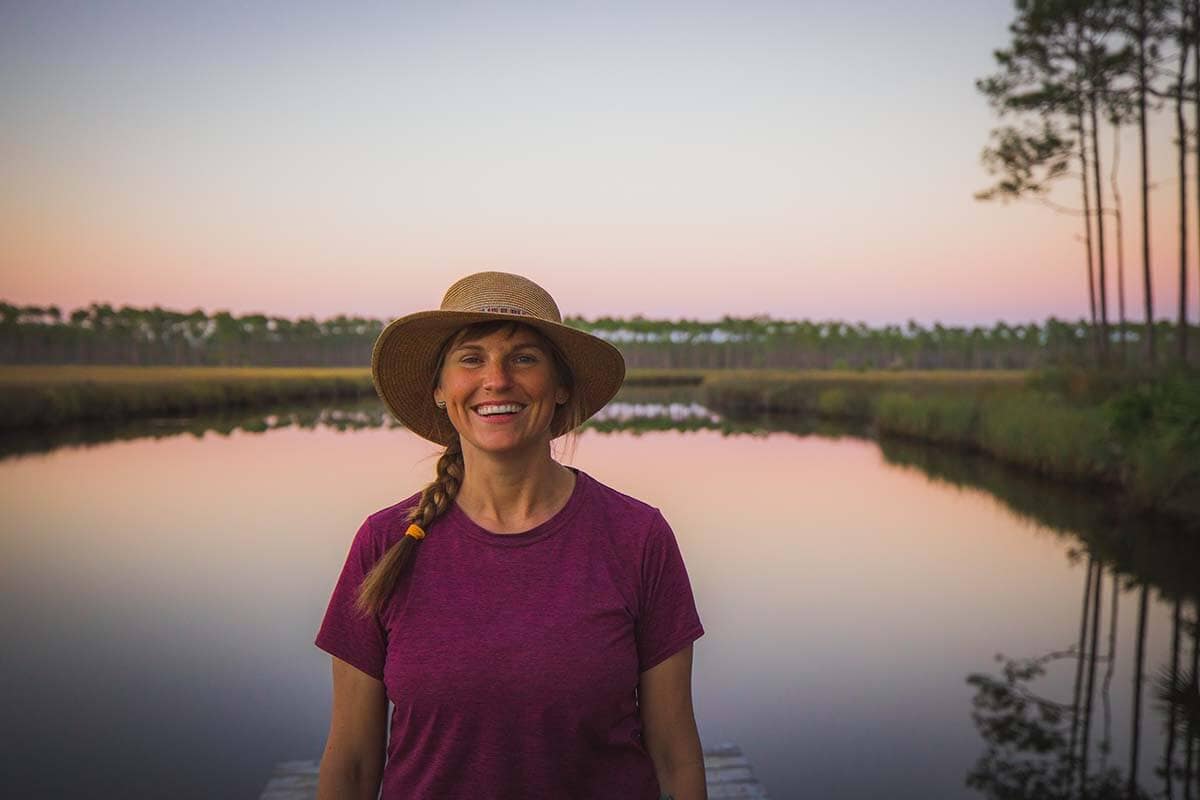 In concrete urban landscapes or busy suburban neighborhoods where the pace of life is fast and our to-do lists are never-ending, it's easy to forget how disconnected we are from the natural world. The ability to connect with nature and reap its benefits can seem difficult, but it's not impossible.
Today, more scientists are discovering that we weren't designed to only live within the urban sprawl and studies are proving that connecting with nature benefits our health and happiness. It's a reprieve for almost everything that ails, from depression to stress to social isolation and even fatigue, there are so many benefits to getting outside.
Here are some easy ways that you can connect with nature in your everday life.
Easy Ways to Connect With Nature
Get Out in Green Spaces to Connect with Nature
No matter what kind of green space it is, a courtyard outside an apartment complex, your local park or gardens, even an office atrium filled with greenery and sunlight will help you get your daily fix. Experts recommend thinking of these daily doses in a medicinal way; just like taking your vitamins, it's equally as important to find a few moments to pause and surround yourself with greenery or other natural scenery to restore your nervous system.
While small and frequent doses are a wonderful way to weave nature into your daily life, remember, the bigger the better. It's simply not enough to just look at potted plants and backyard gardens for a few minutes each day, our chemistry is changed for the better in wilder places. So make it a point to get some exercise outdoors each day. Go for an hour-long walk on a local trail, have a picnic, or commit to watching the sunset once or twice a week. Look for local hiking trails using these apps, do a search and figure out what National Parks, nature reserves, or other types of public lands are located near your city, and spend a few hours walking winding trails, exploring the ecosystem, and soaking it all up.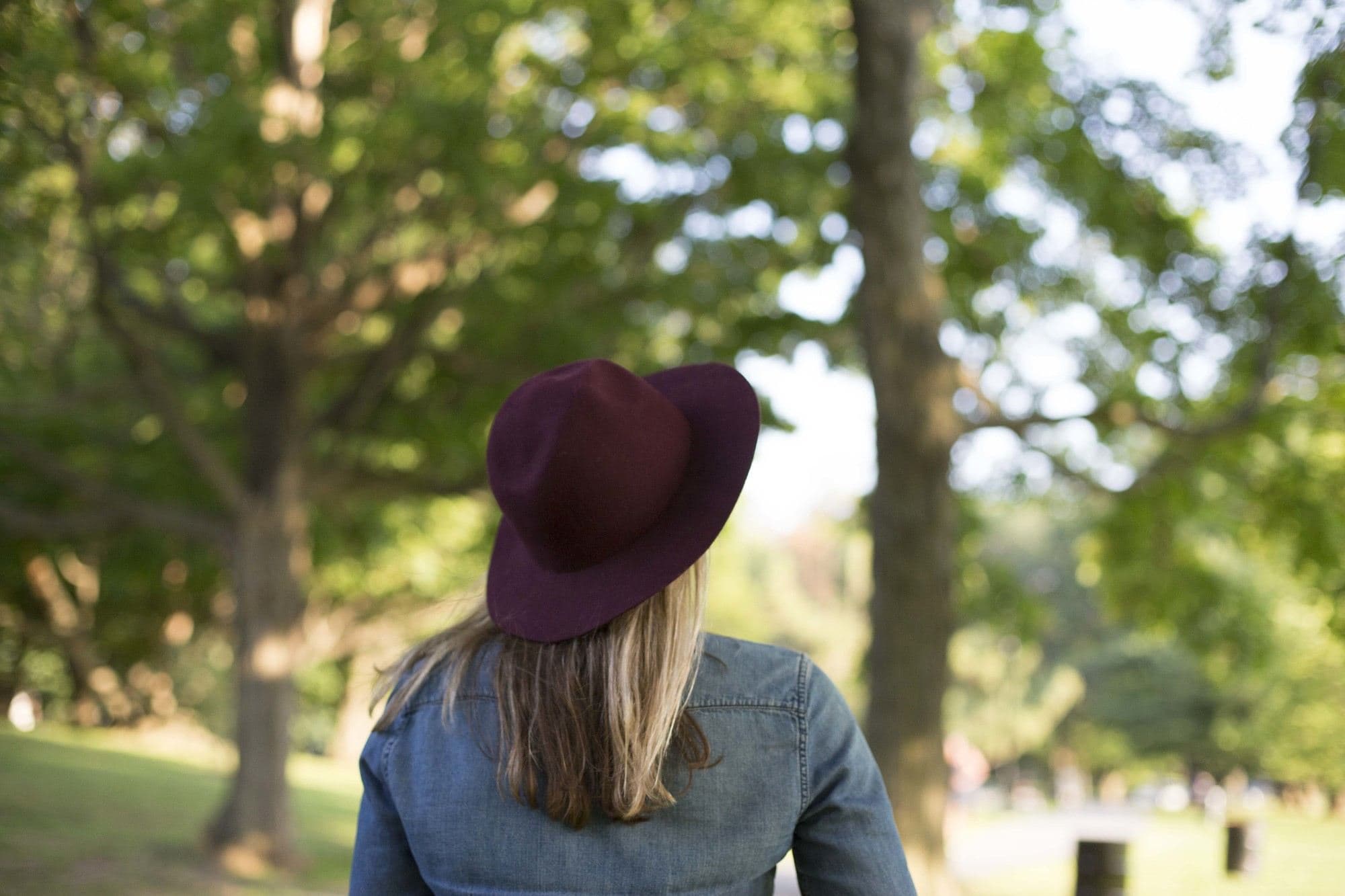 Go Be Near the Water
Our brains love the water: looking at it, hearing it, smelling it, and yes, swimming in it all produce the kinds of happy molecules that only nature can supply.
Why? Because like being in the forest or enjoying a quiet spot outdoors, it's simple and easy for our overstimulated and over-connected minds to process. Whenever I'm feeling stressed out I head to the water because I know how much better I will feel afterward. So, make it a point to get out and be near a body of water at least a few times a week. Luckily for urbanites, most cities are near some sort of water, whether oceans, bays, rivers, or lakes, so, chances are it's not hard to find a waterfront walkway or beachside location nearby.
On your lunch break? Sit by the water. Going for a run? Jog alongside the river and give your brain an extra boost. If you're looking for a fun weekend on the water or a new paddling spot for an upcoming vacay, check out all our paddling-related blog posts.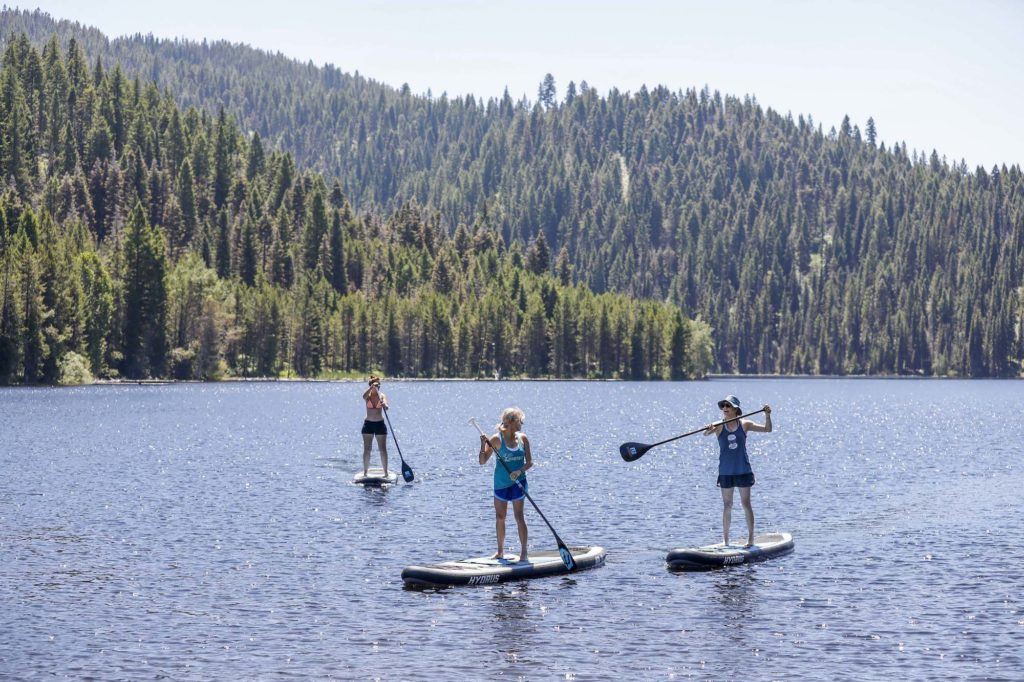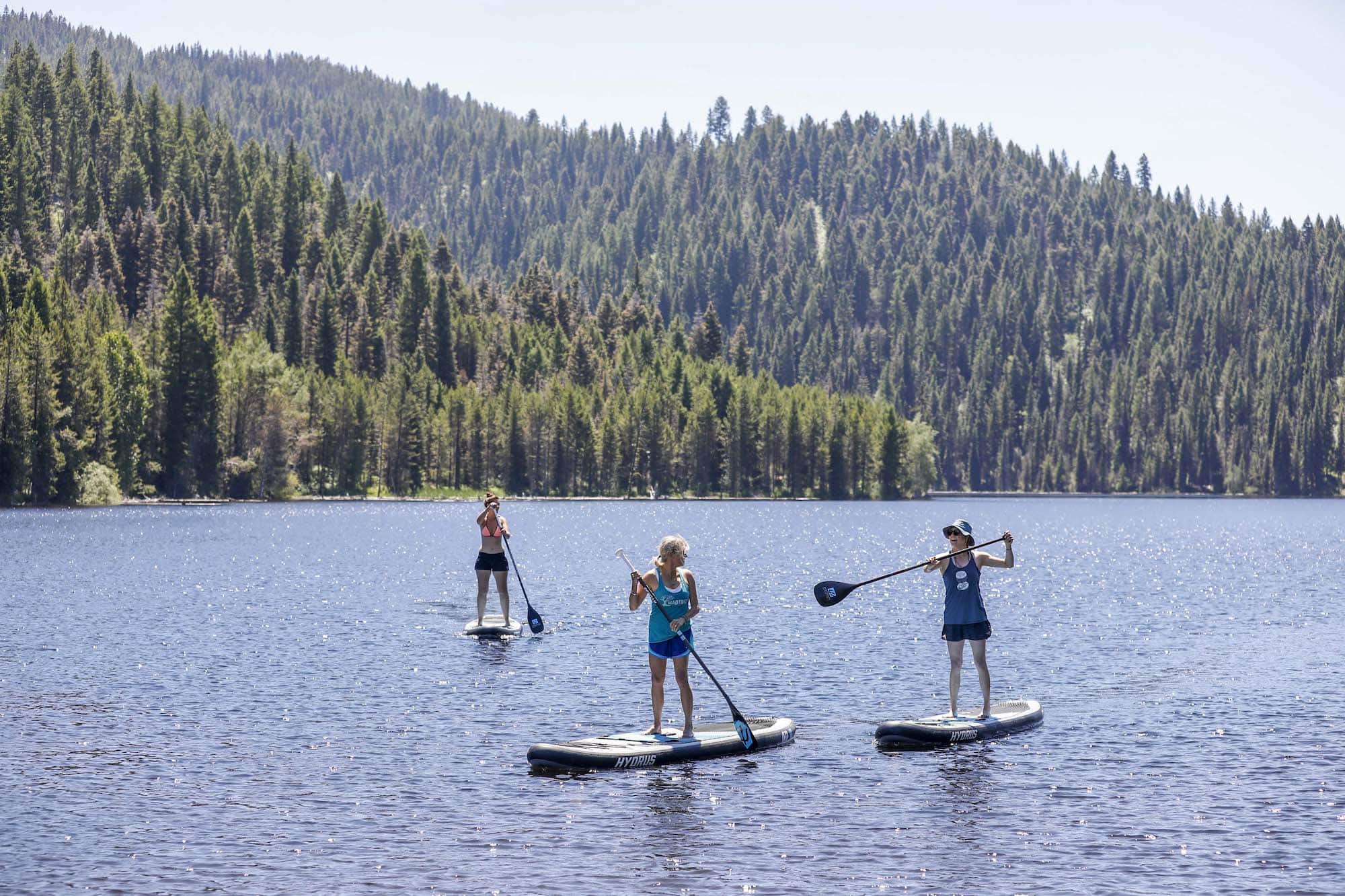 Watch Sunrise or Sunset
Get up before (most) of the world, brew a cup of coffee or tea, and watch the sunrise. Take deep breaths and allow yourself a few quiet moments of introspection and connection to nature before your day truly begins. Not a morning person? Sunset is another chance to connect with the beauty of the natural world.
Simply taking the time to notice the different birds in your neighborhood or how the leaves change season after season can help you feel more grounded and connected to nature as well.
Find a Quiet Spot Outside to Connect with Nature
Depending on where you live, you may be surprised to find that noise pollution is a part of your everyday life. Renowned sound ecologist, Gordon Hempton says that for many of us who exist in spaces full of man-made noise, "silence is an endangered species" and this separation can even have harmful effects on our health. Studies show that being exposed to excessive noise can cause stress, hearing impairment, poor concentration, and productivity, as well as disrupted sleep patterns. Yikes.
Get some much-needed peace and quiet by spending time in outdoor spaces that have minimal to no sound pollution. Now, this may require some more effort on your part, but making an effort to spend quiet time in nature can really make a difference in restoring your nervous system and connecting you more intimately to that space. Hempton points out that by doing so you can become more attuned to hearing the birdsongs that signal a peaceful environment — a sound that is known to have had calming effects on humans since the age of our neanderthal ancestors. If you live in a city and struggle to find a silent natural space, try listening to Hempton's recordings of natural landscapes like canyons, rainforests, and prairies for some soothing sounds.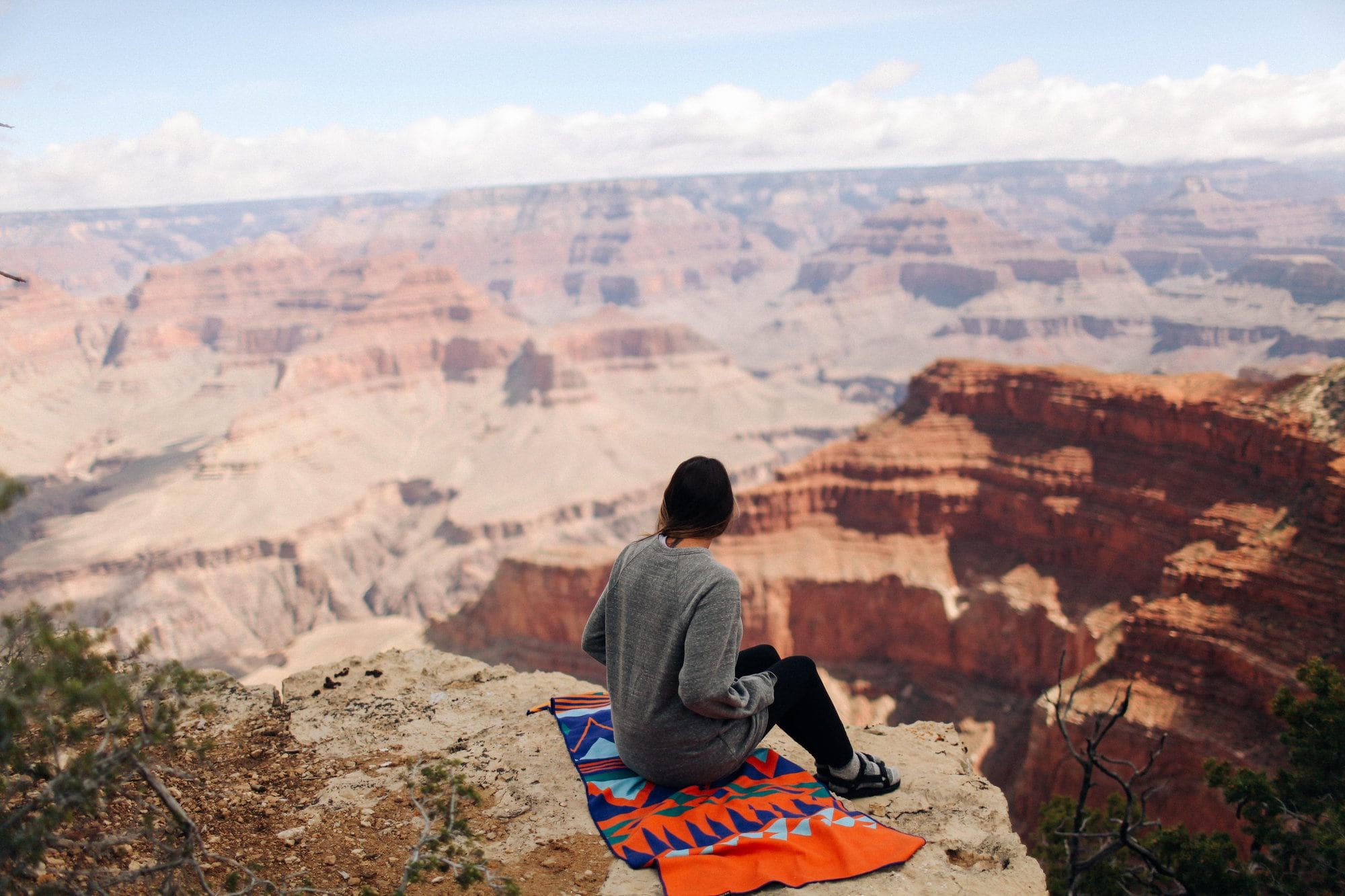 Learn About Local Plants, Trees, and Wildlife
We are often so busy in our daily lives that we forget to slow down and appreciate the things that are around us. Take some time and download the free app Seek by iNaturalist that helps you identify trees, fungi, wildlife, and more. It's amazing to start learning about the natural world and be able to spot your favorites around town or while on a hike.
Find a Nature Buddy
If you live in an urban area that requires a drive to the natural landscapes you crave, time and motivation can quickly become seemingly insurmountable obstacles. Find a friend to be your partner on these mini outdoor excursions so that you can hold each other accountable. Pick an activity to do outside, like hiking, trail running or dog walking that the two (or more!) of you can do together, this way you're less likely to skip out on the days when you're feeling tired or overwhelmed.
Plus, sharing time outside with a friend or loved one makes it all the more enjoyable by allowing both of you the time to reconnect with nature and each other. It doesn't have to be a long drive. You could even grab a friend and head to your local park to hang out & play some games or read post-work (check out some of our favorite adventure books for ideas).
Don't have a nature buddy? Try finding liked-minded outdoor women, take your friends hiking for the first time, search for group hikes and outdoor excursions in your area, or join activities from websites such as Meetup.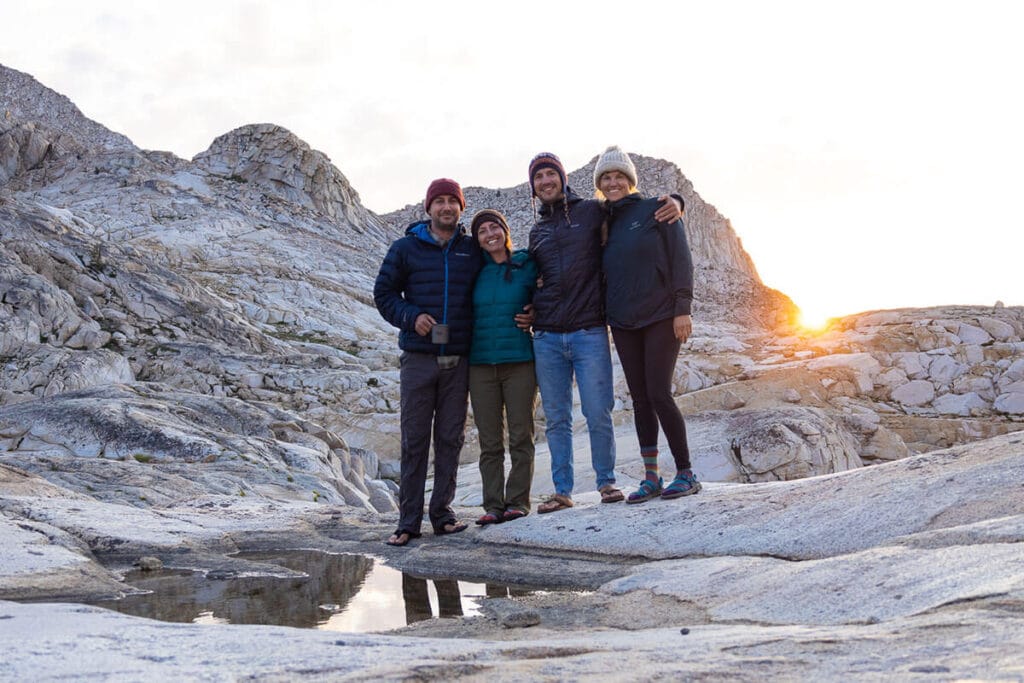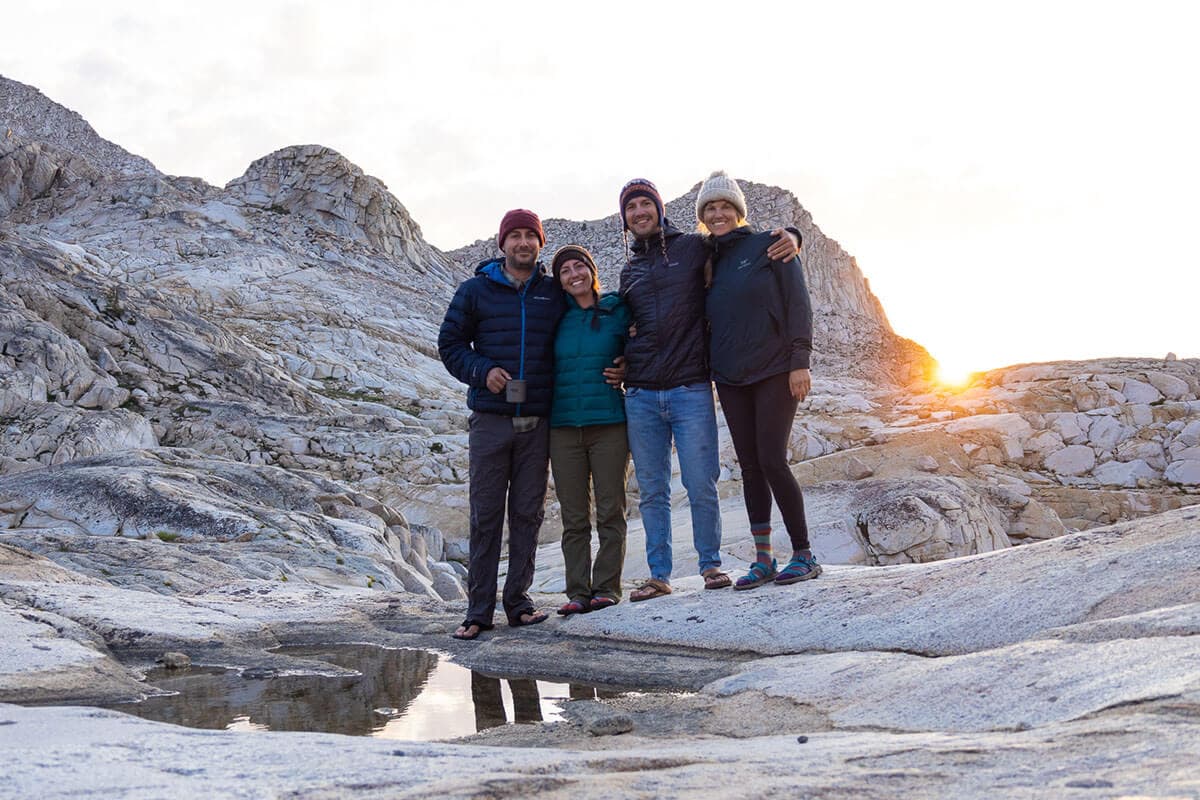 Take a Stroll with No Agenda
We rely on GPS for so much in life – when is the last time you set off on a walk without an agenda? We all know the benefits of hiking, but what about the moments when you can't get away from town? I encourage you to block out an afternoon (or at least an hour) and just wander around your neighborhood or the city you live in.
Really tune into your senses and follow what seems interesting without setting a walking pace or agenda. Don't stress too much about where you end up – you can always use Google Maps to find your way back!
Try a New Outdoor Activity
One of the best ways to make sure you are consistently getting out in nature is to take up an outdoor activity that you and others enjoy. Challenge yourself to break out of your comfort zone and try something new that will automatically get you to spend more time outside. I know this can be hard at first, we've been there too! You can read about Kristen's journey of finding health and happiness through the outdoors here.
Plan a backpacking trip if that's something you'd like to try. Or, choose to explore the local waterways for an afternoon by renting a kayak, paddleboard, or taking a guided tour. Whatever it is, find something you enjoy doing that will keep you happy, healthy, and connected. After all, if there's one thing research knows for sure it's that nature is good for your body and your brain.
We also have tons of resources to help you get started with a new outdoor activity. Here are a few to check out: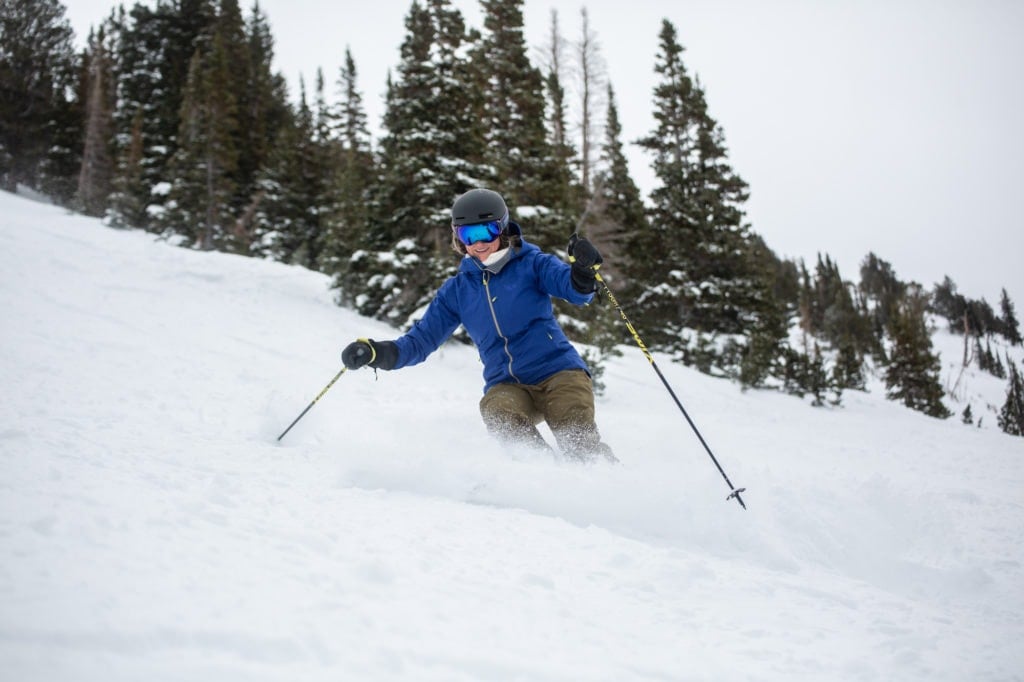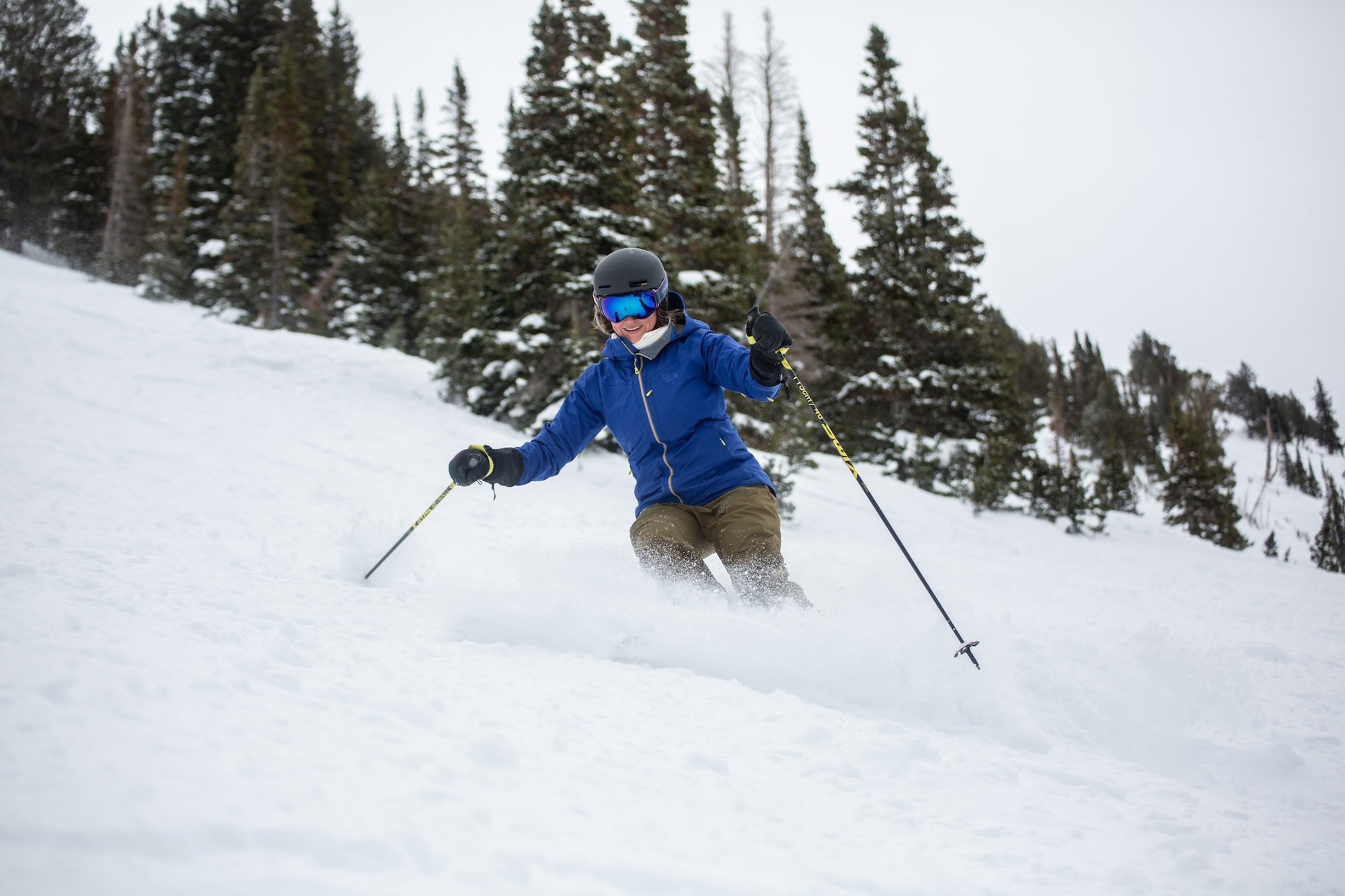 ---
What is your favorite way to connect with nature in your daily life? Leave a comment and let us know!