20 Stunning Everest Basecamp Trek Photos to Inspire your Adventure
I just finished my first-ever Bearfoot Theory group tour led by guiding company Anywhere Plus, where I was joined by 8 of YOU on an epic 11-day trek to Everest Basecamp. I'm confident to say that for every one of us in the group it was a top life experience. The huge mountains combined with the cultural experiences and the personal feats made for one hell of a trip. Another great thing about the trip was our guide Karl was a professional photographer and snapped a ton of amazing shots of us throughout the trip. So many of the Everest Basecamp trek photos of our group in this post were taken by him.
Headed to Basecamp? Check out my Everest Basecamp Packing List
I did daily vlogs which will soon be posted to my YouTube channel (please subscribe!), and I also published a full trip report and Everest Basecamp Planning Guide here. In the meantime though, I wanted to share 20 of my favorite Everest Basecamp trek photos to give you a flavor of what there is to see and do in Nepal and get your gears ticking in case we are to offer another one of these trips….(want to come on the next one? Leave a comment and tell me where you want to go).
Ok, now to the Everest Basecamp trek photos!
Over the course of our Anywhere Plus Everest Base Trek we covered over 50 miles and gained over 9,000 (and it's even more if you count all of the ups and downs). What really surprised me was the diversity in scenery along the trail. The first half of trek is heavily forest, consisting of swing bridges, super blue rivers, and occasionally a snow-capped peak would show itself through the clouds.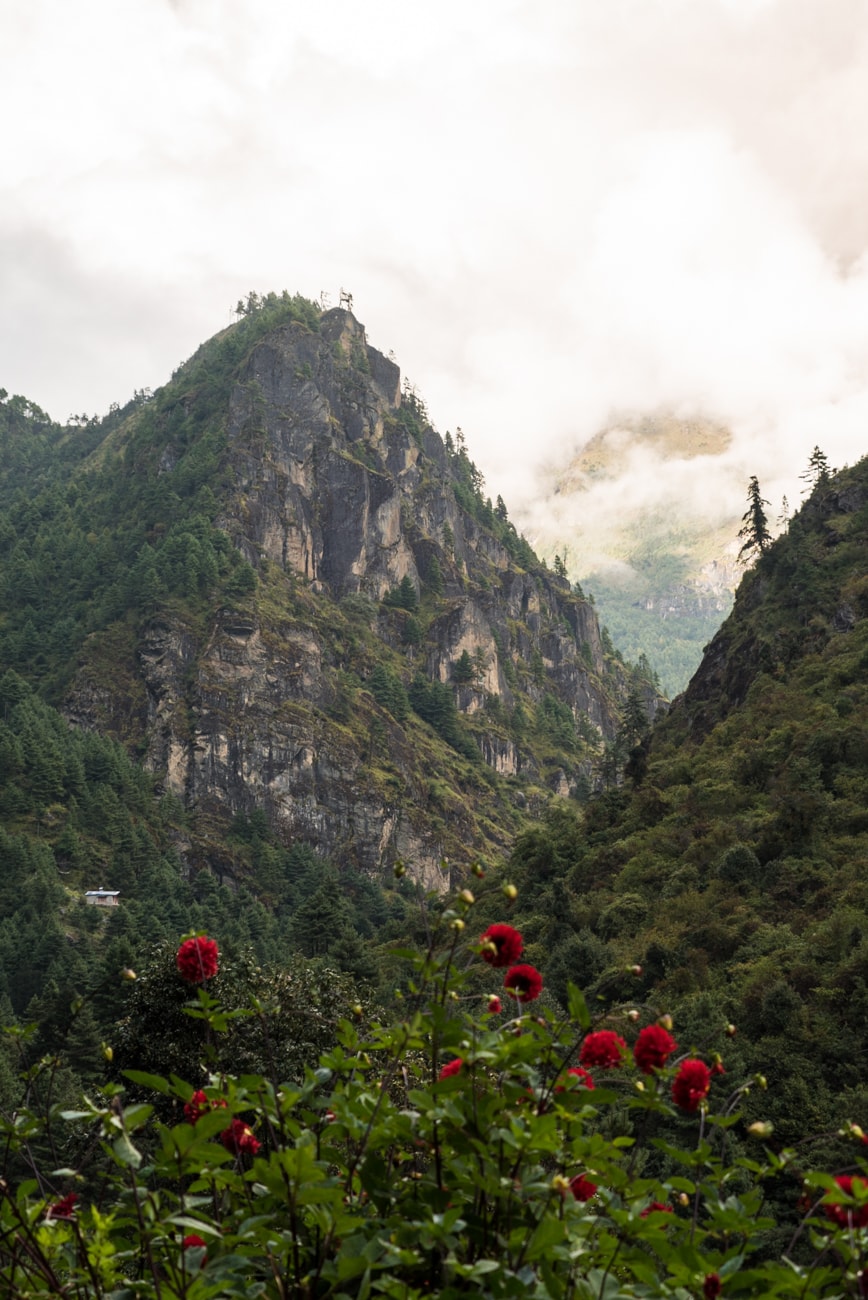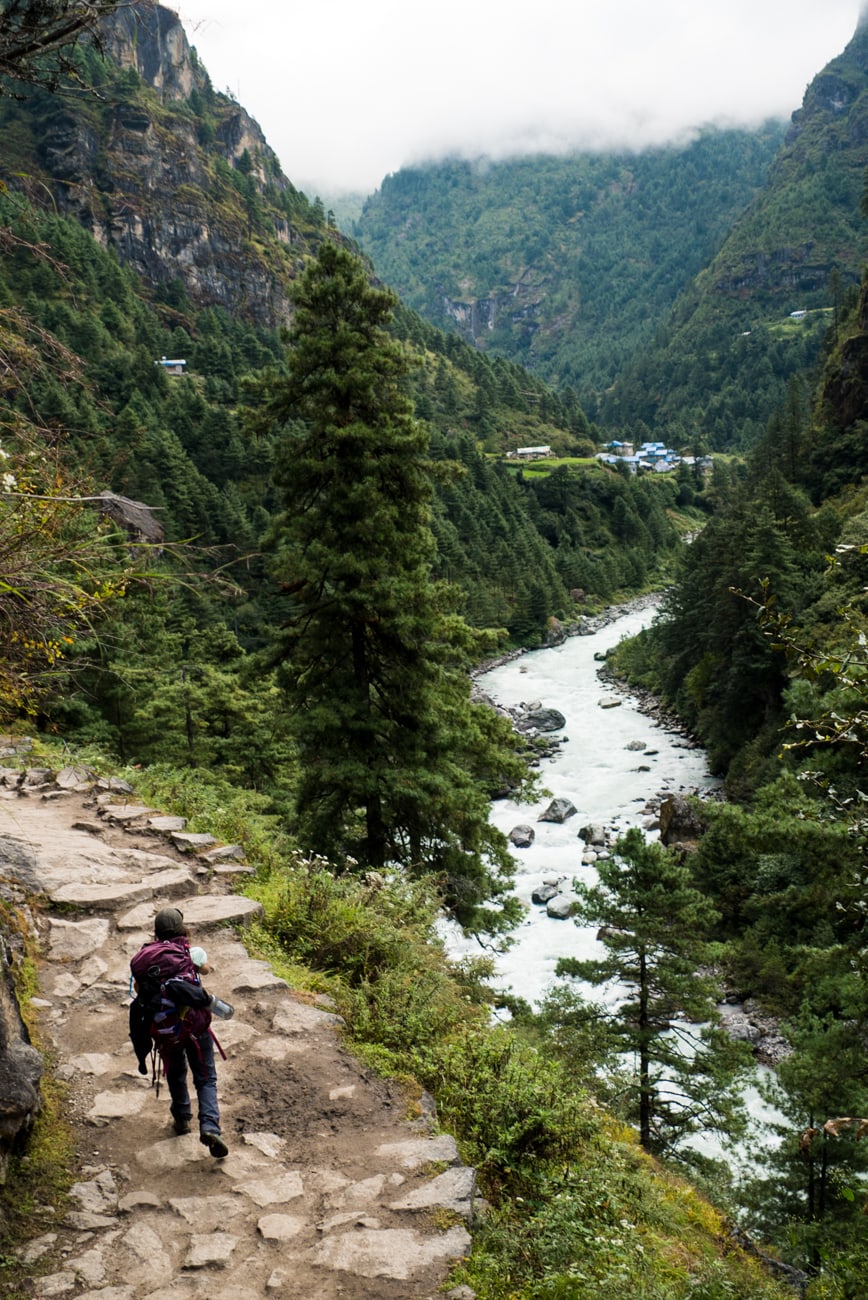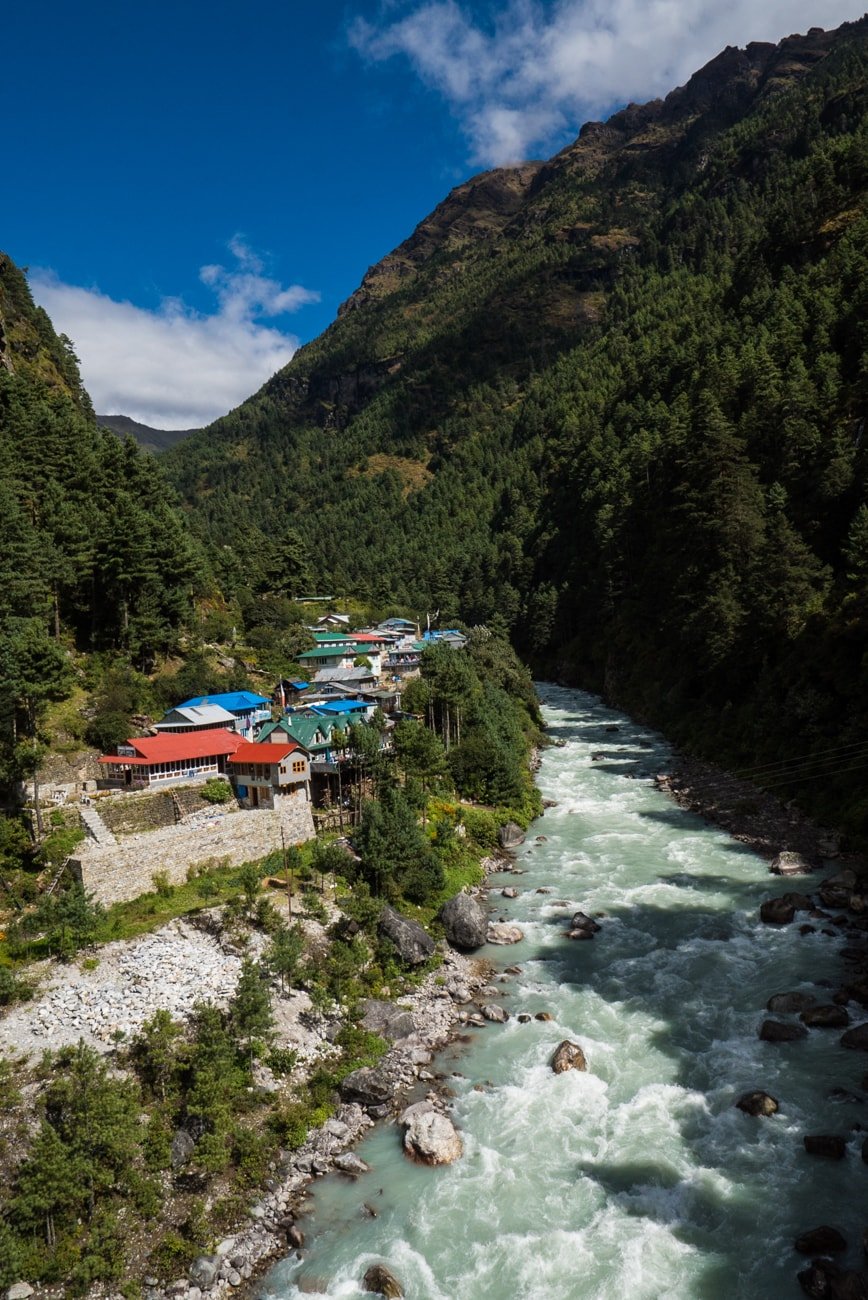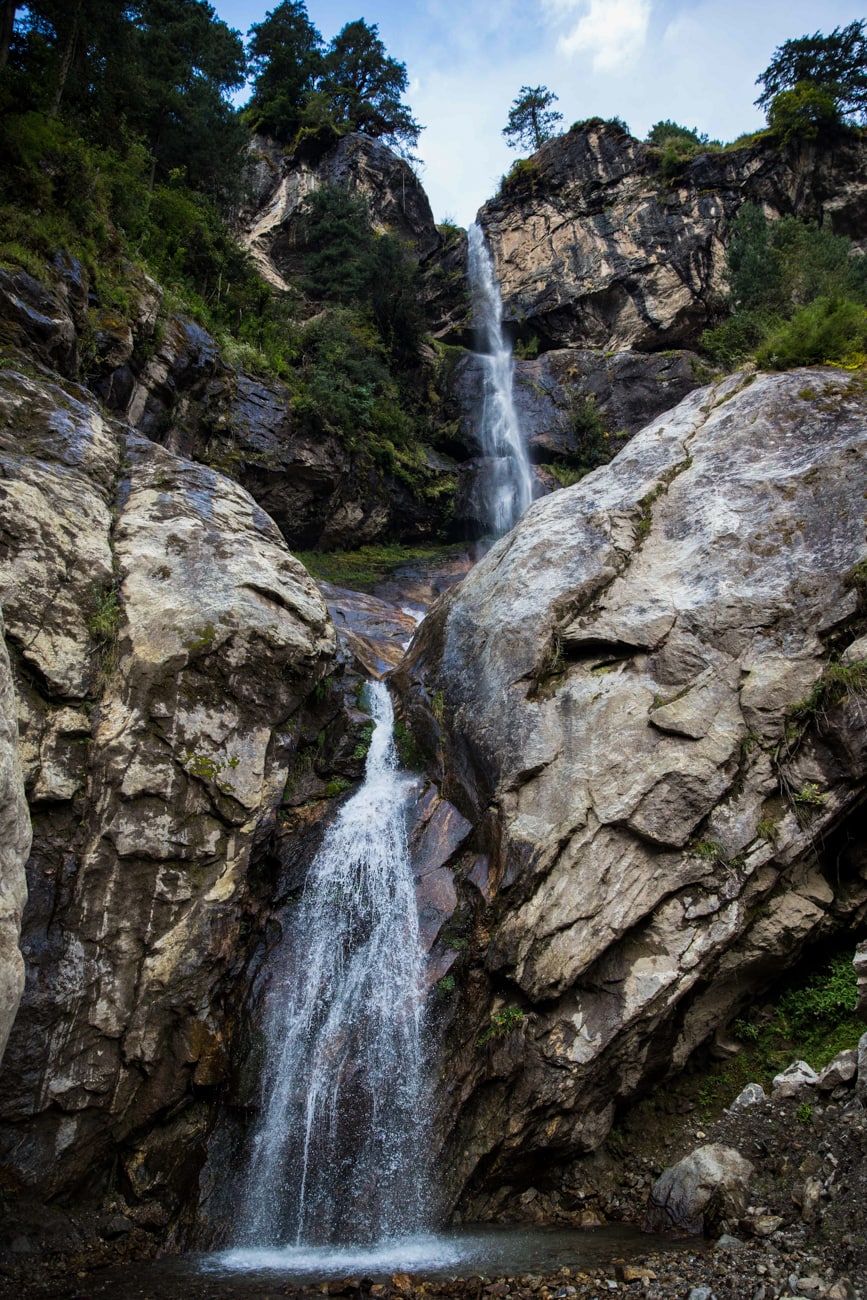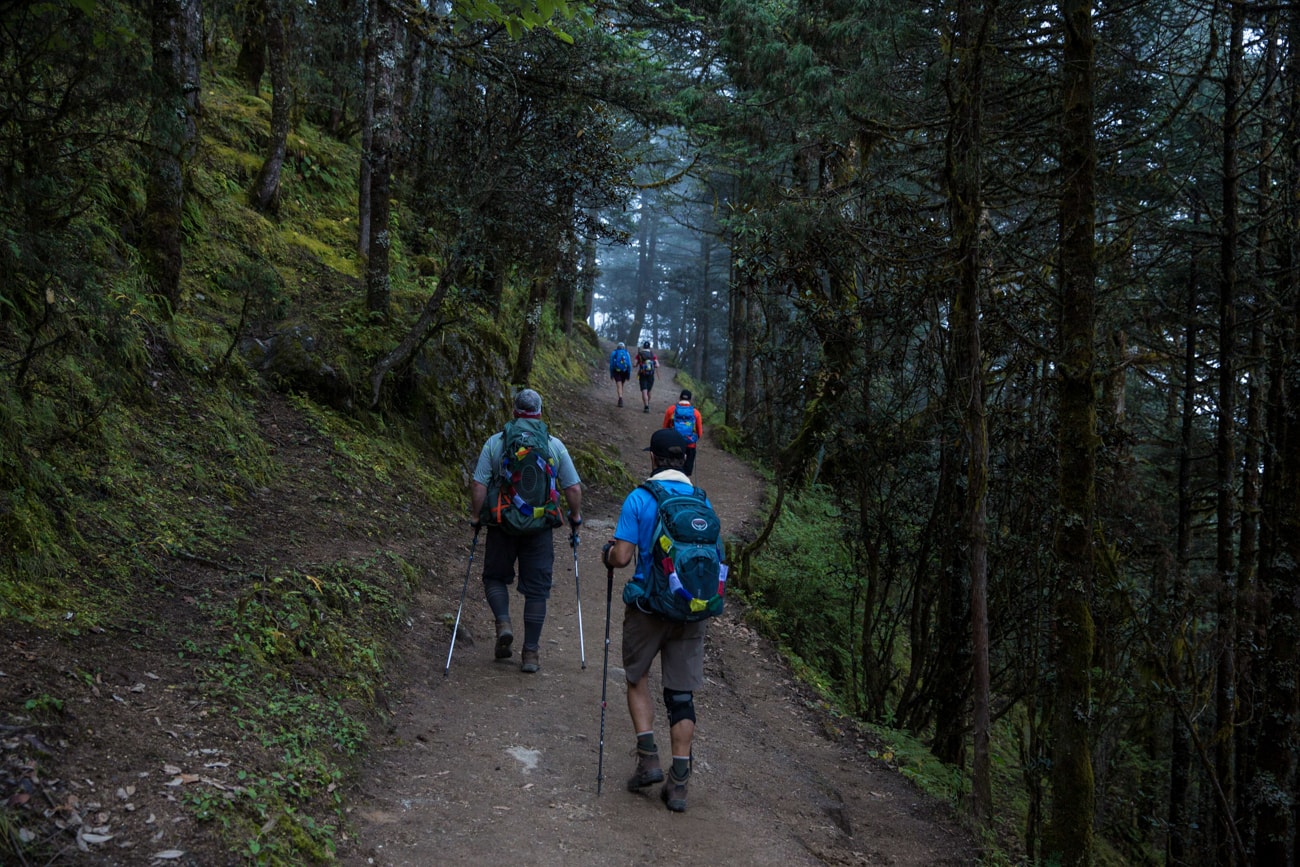 The trek to Everest Basecamp isn't a traditional wilderness experience like trekking in a US National Park, for instance. Instead Sherpa settlements and evidence of Buddhism exist all along the trail allowing trekkers to get a glimpse at their culture and traditions. On our Anywhere Plus tour, our assistant guide Phura Jangbu Sherpa was from the village of Pangoche. There we got to meet with the Lama Geshe and had a wonderful meal of potato pancakes, dal baht (the local sherpa meal), and tea at Jangbu's house.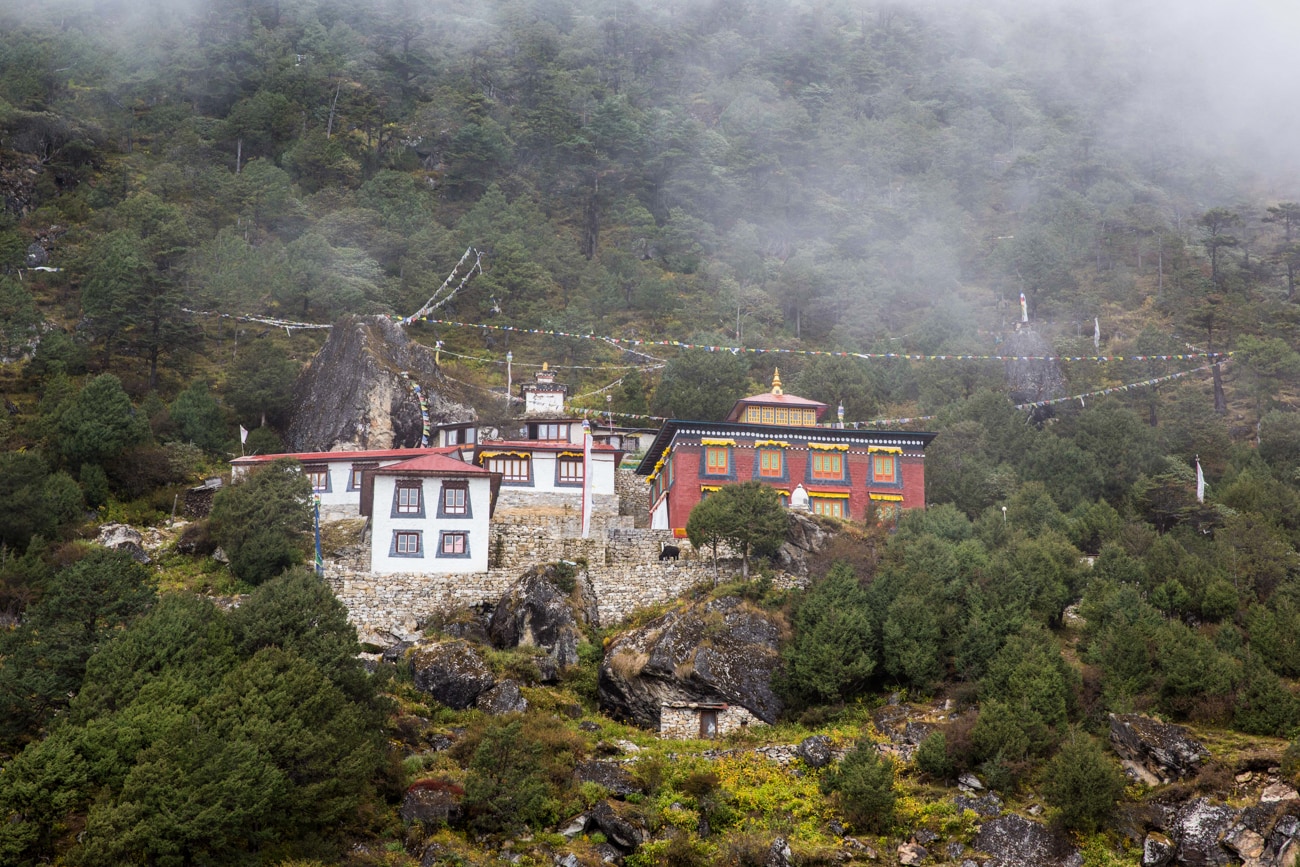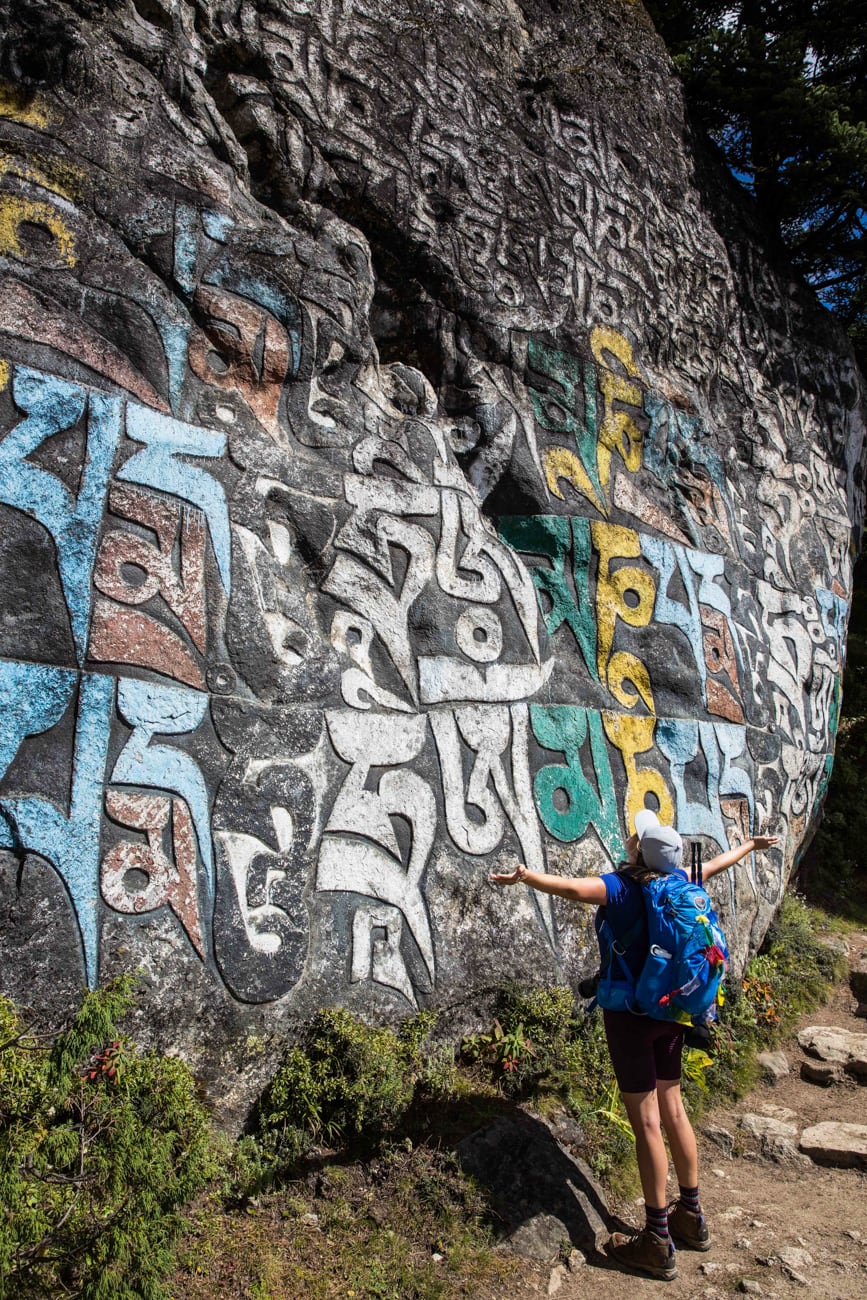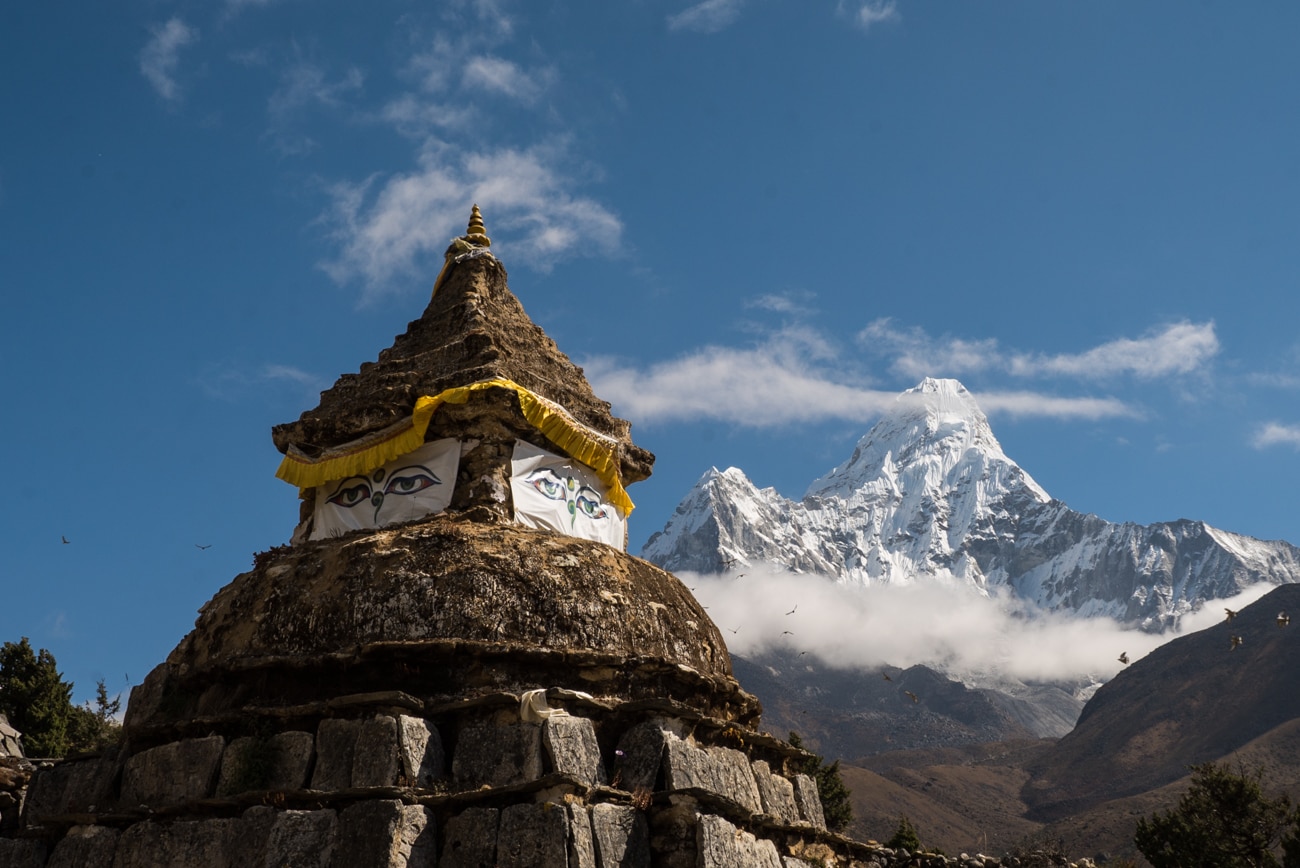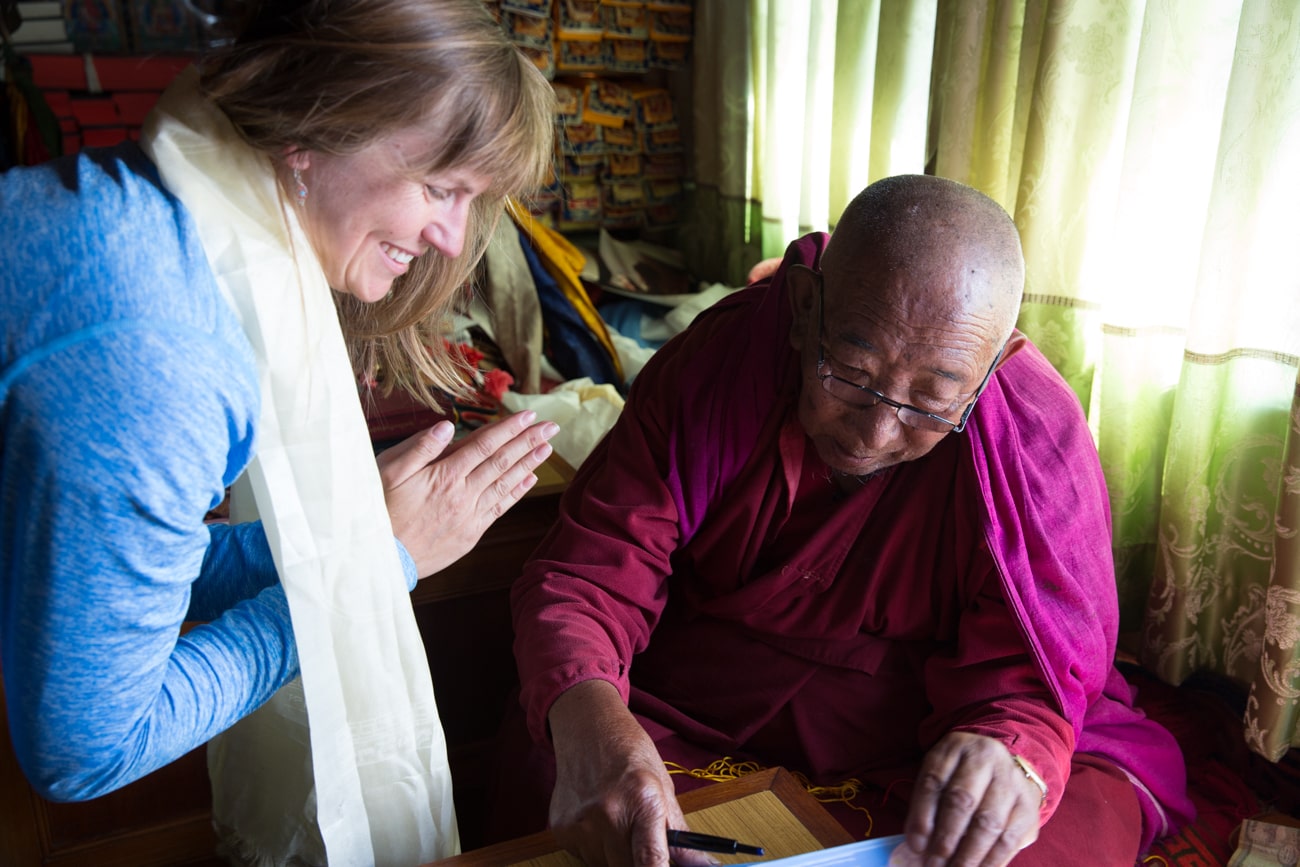 As we trekked higher and got closer to Everest Basecamp, the vegetation thinned until we were completely above the treeline….which meant the views just got better and better. We completely lucked out with the weather too. Typically in October (which is the best time of year to hike to Everest Basecamp in terms of weather), you tend to get clear, sunny mornings, with clouds rolling in in the afternoons.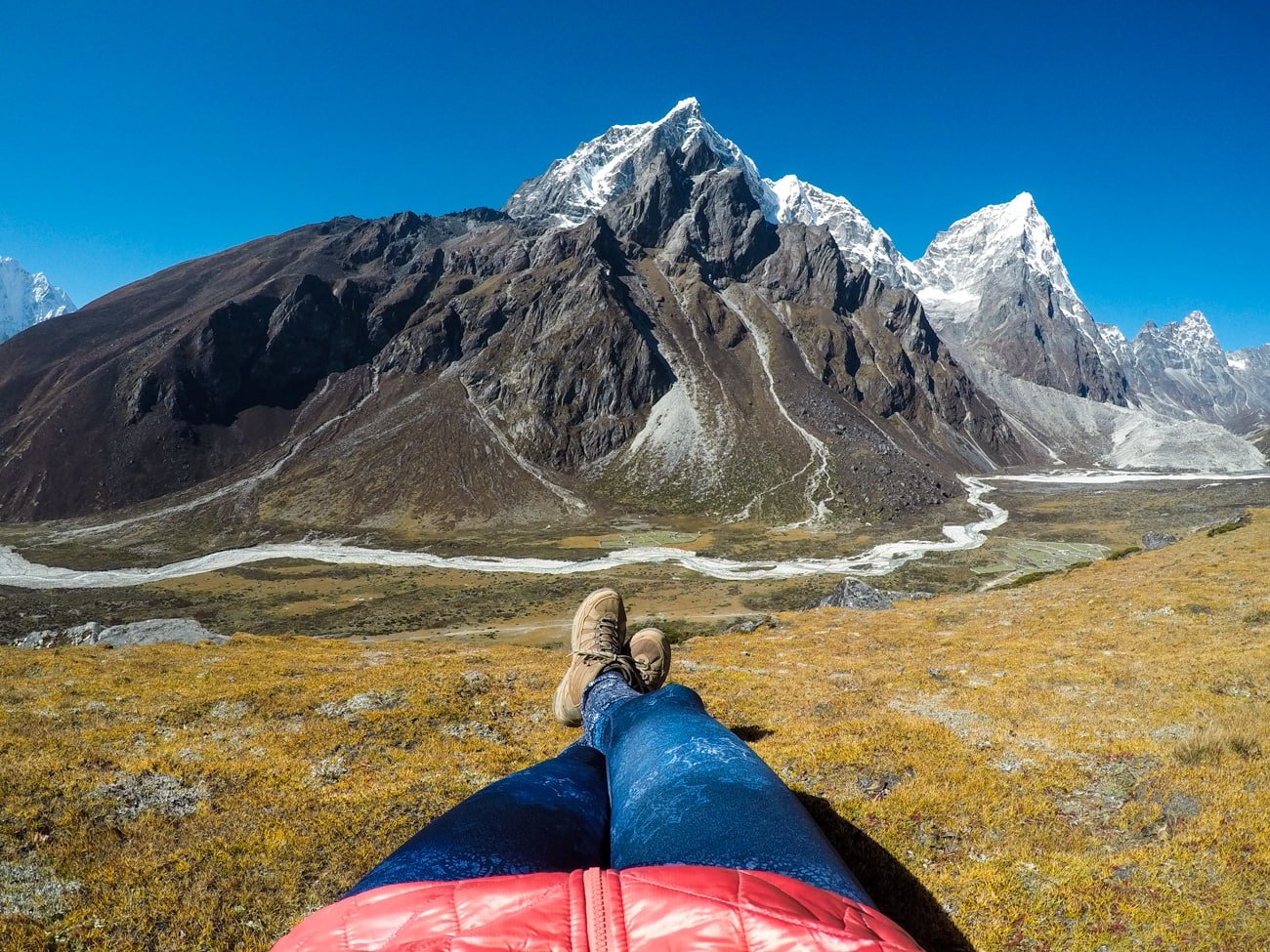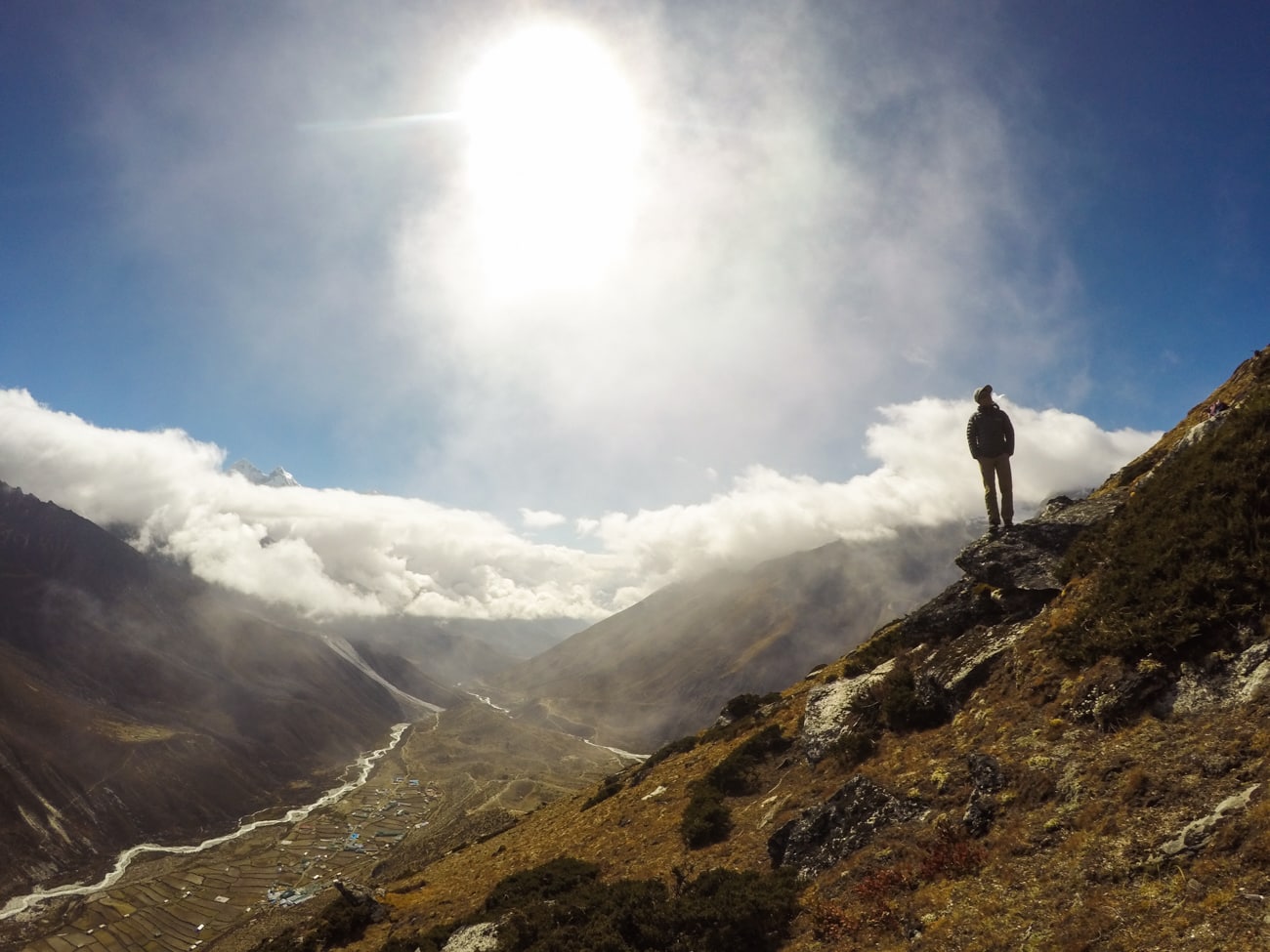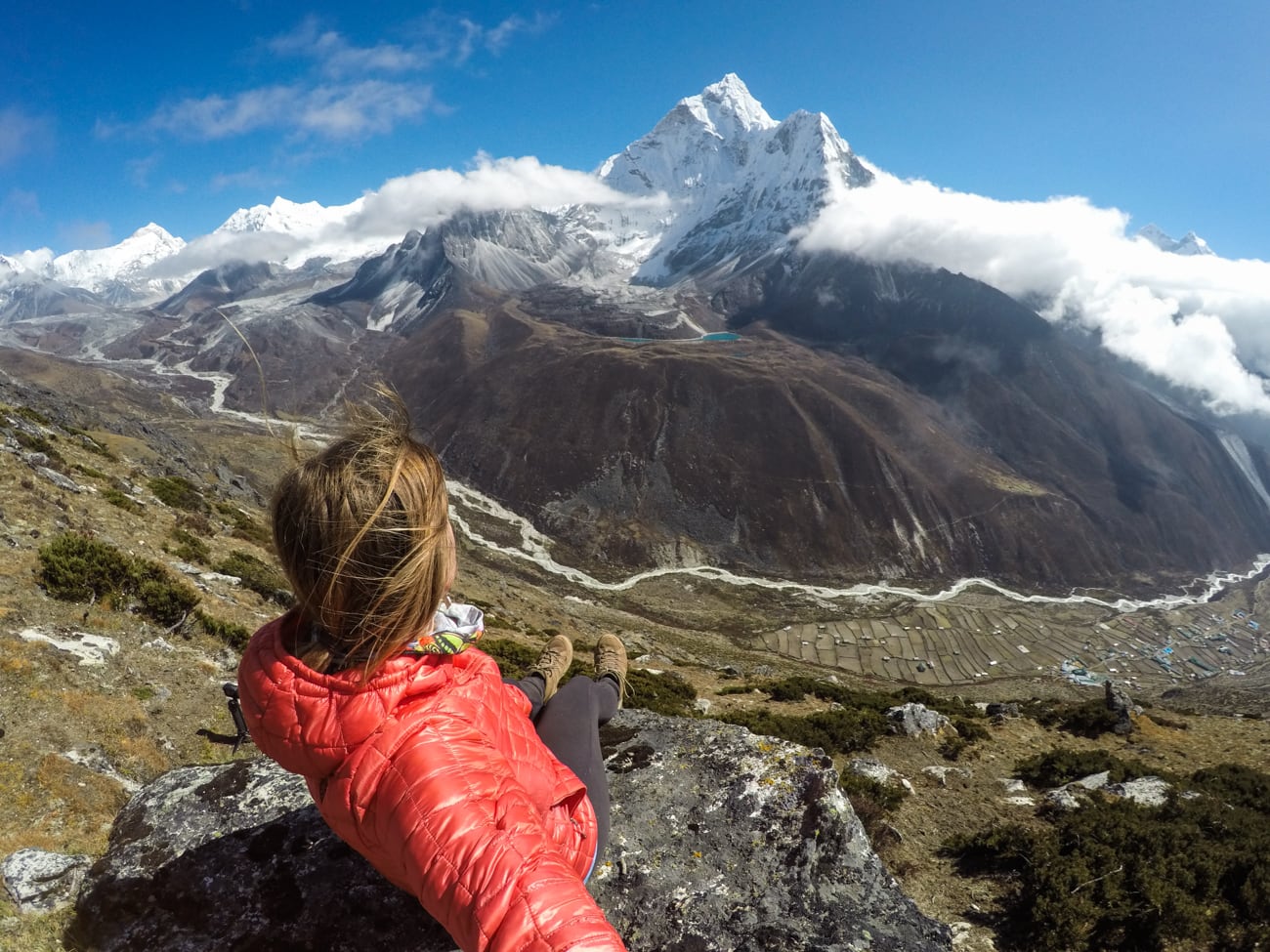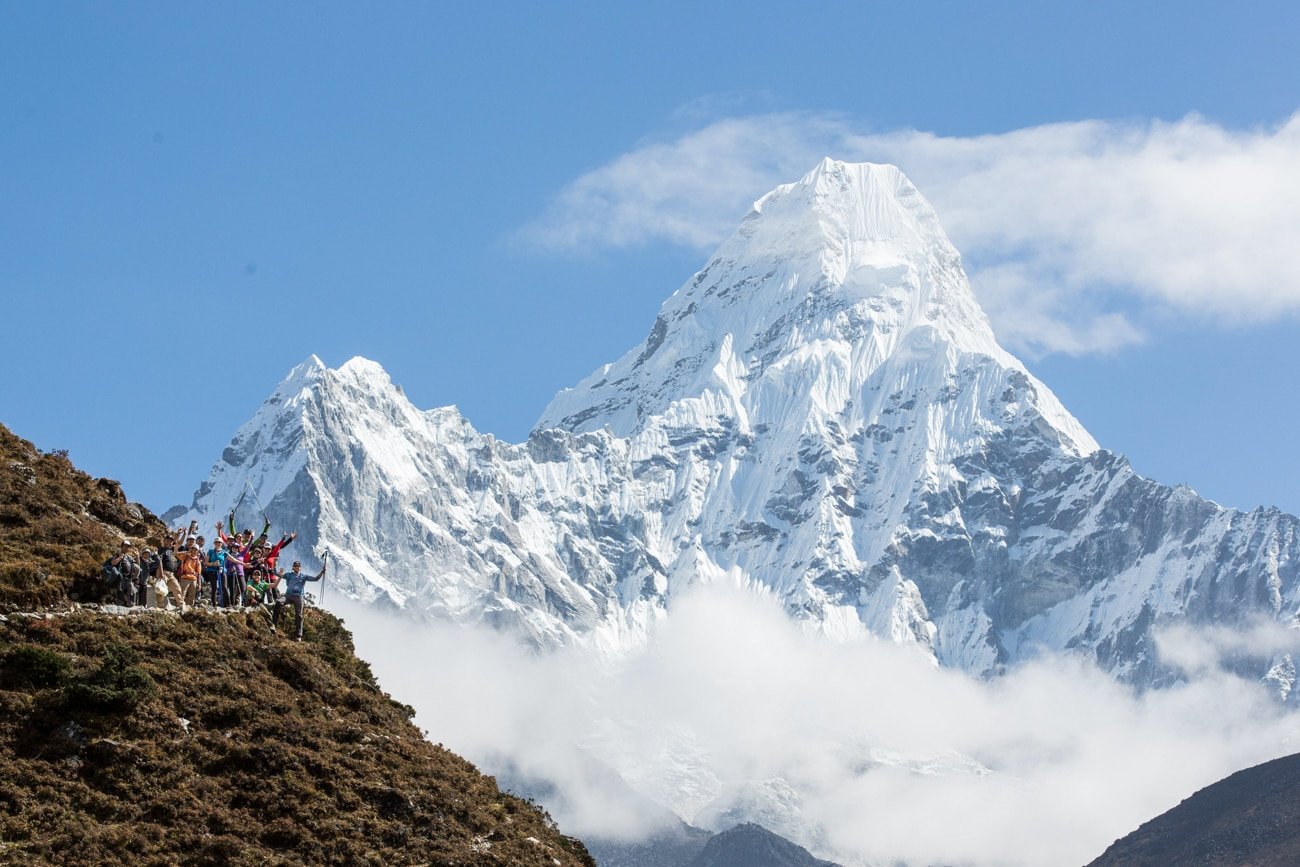 Here's a short timelapse I took with my GoPro Hero5 of the views over Ama Dablam, one of my favorite peaks that we saw.
Everest Basecamp sits at an altitude of approximately 17,500 feet above sea level and is much higher than any of us in the group had ever been. From 16,000 feet on, the air felt much thinner, and it became harder to breathe. Thankfully, our guide Karl planned our itinerary perfectly so we had a chance to gradually acclimatize to the increasing altitude.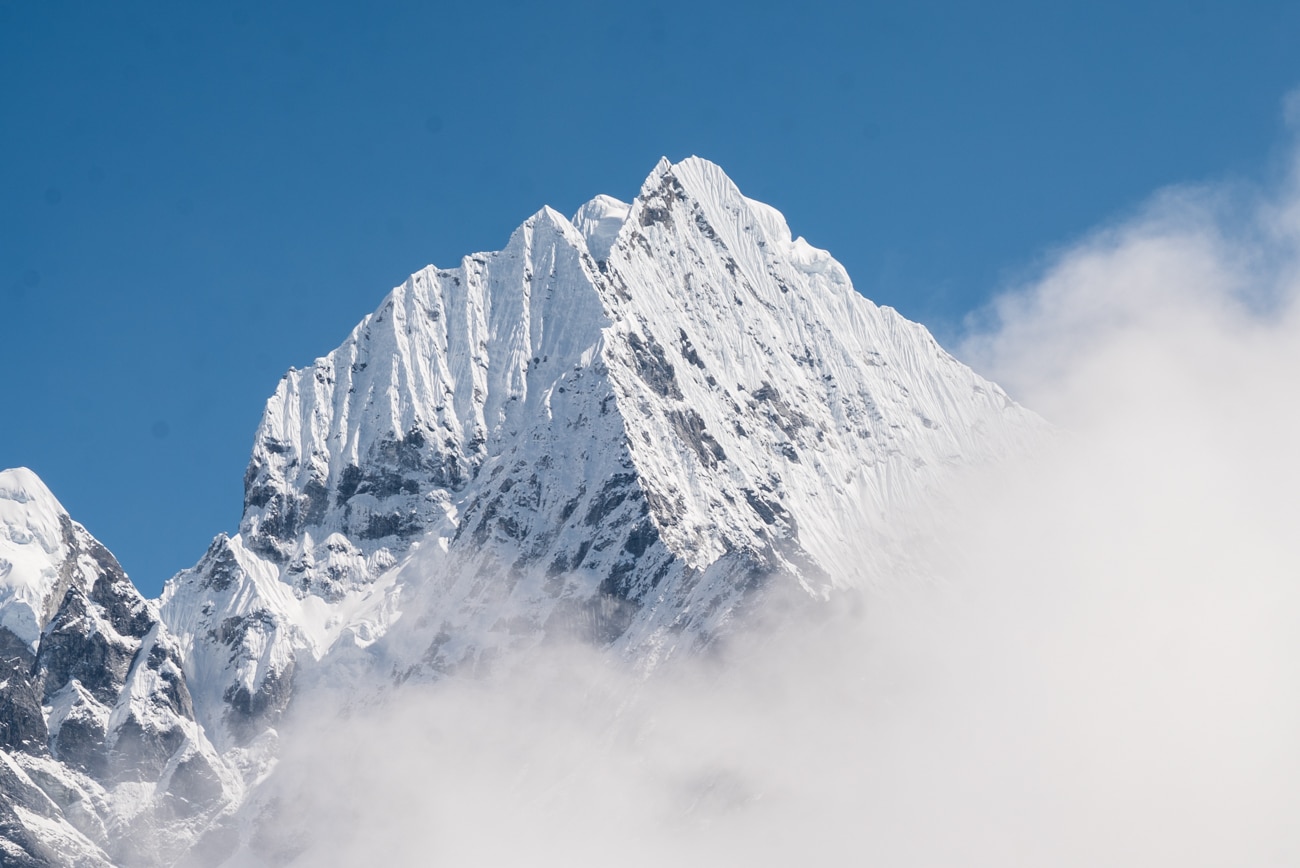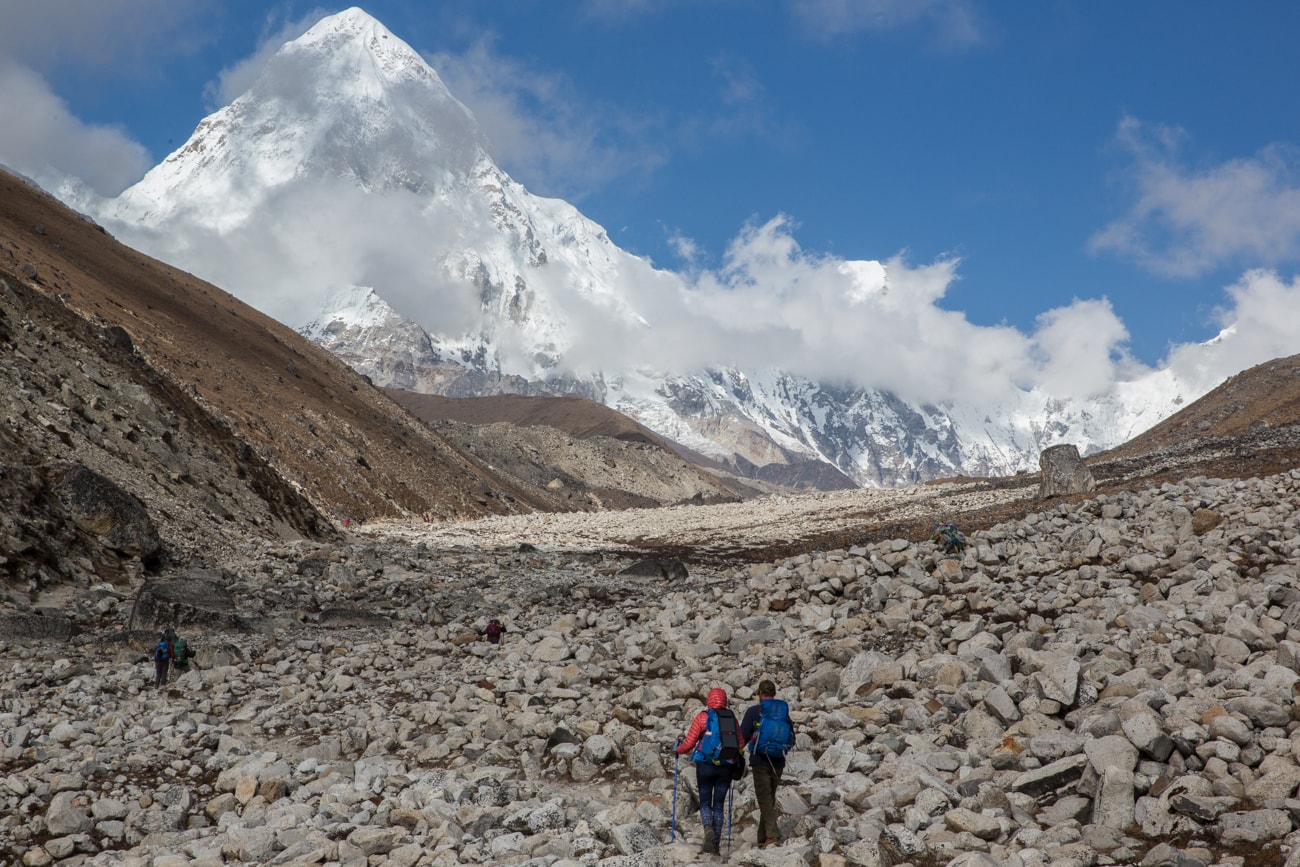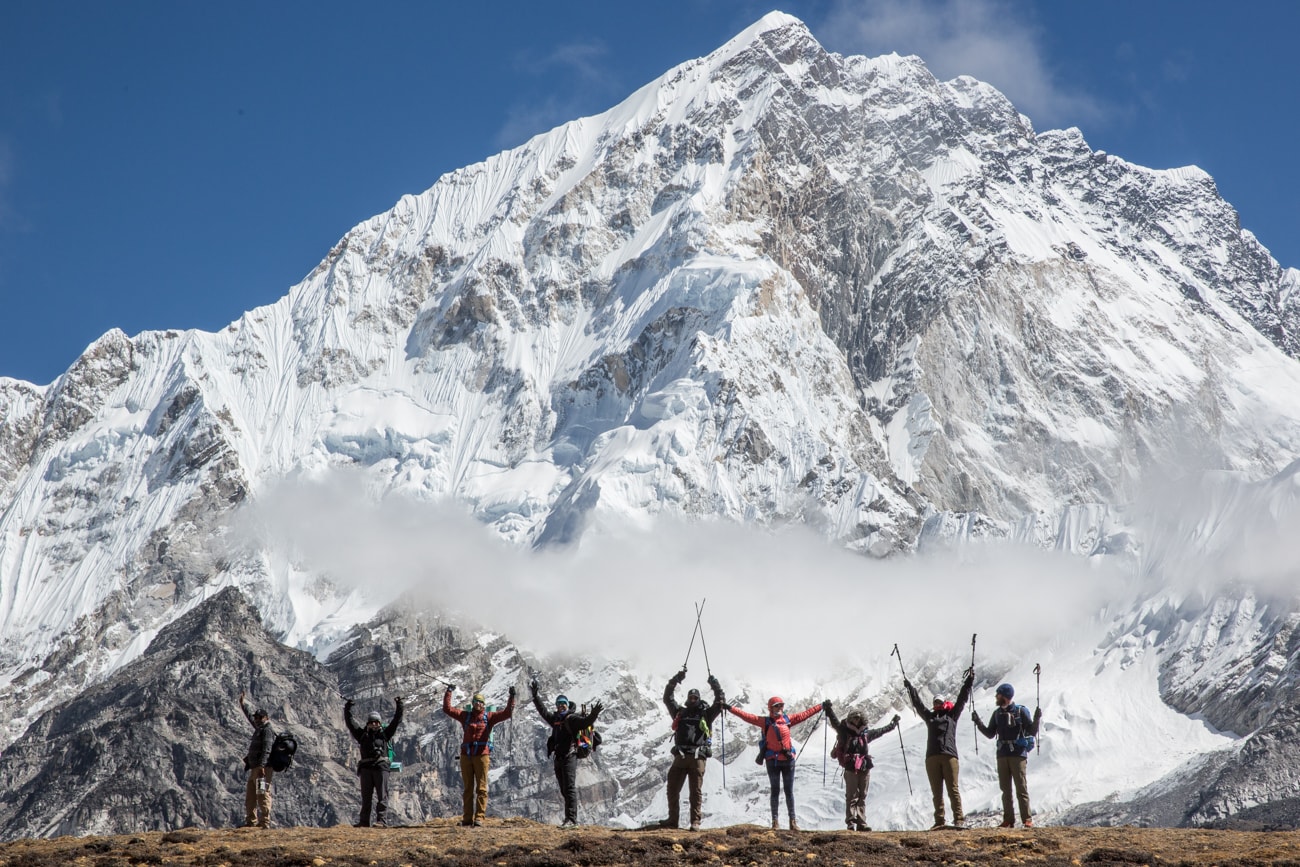 On our 10th morning, our final day on the trail when we'd be reaching Everest Basecamp, we woke up to beautiful skies. We were staying in the last settlement along the trail called Gorak Shep, and the final push to Basecamp was approximately 3.5 kilometers each way.  While it's not too steep, the going is slow at 17,000 feet. On the way we got a clear view of Mount Everest –  which you can't actually see once you descend down onto the Khumbu Glacier – so we stopped and took some pictures and Karl pointed out all the features you encounter when climbing Mount Everest. After about 2.5 hours on the trail, everyone in our group successfully made it to our final destination. It was an incredible feeling of accomplishment arriving to Basecamp after 10 full days together on the trail.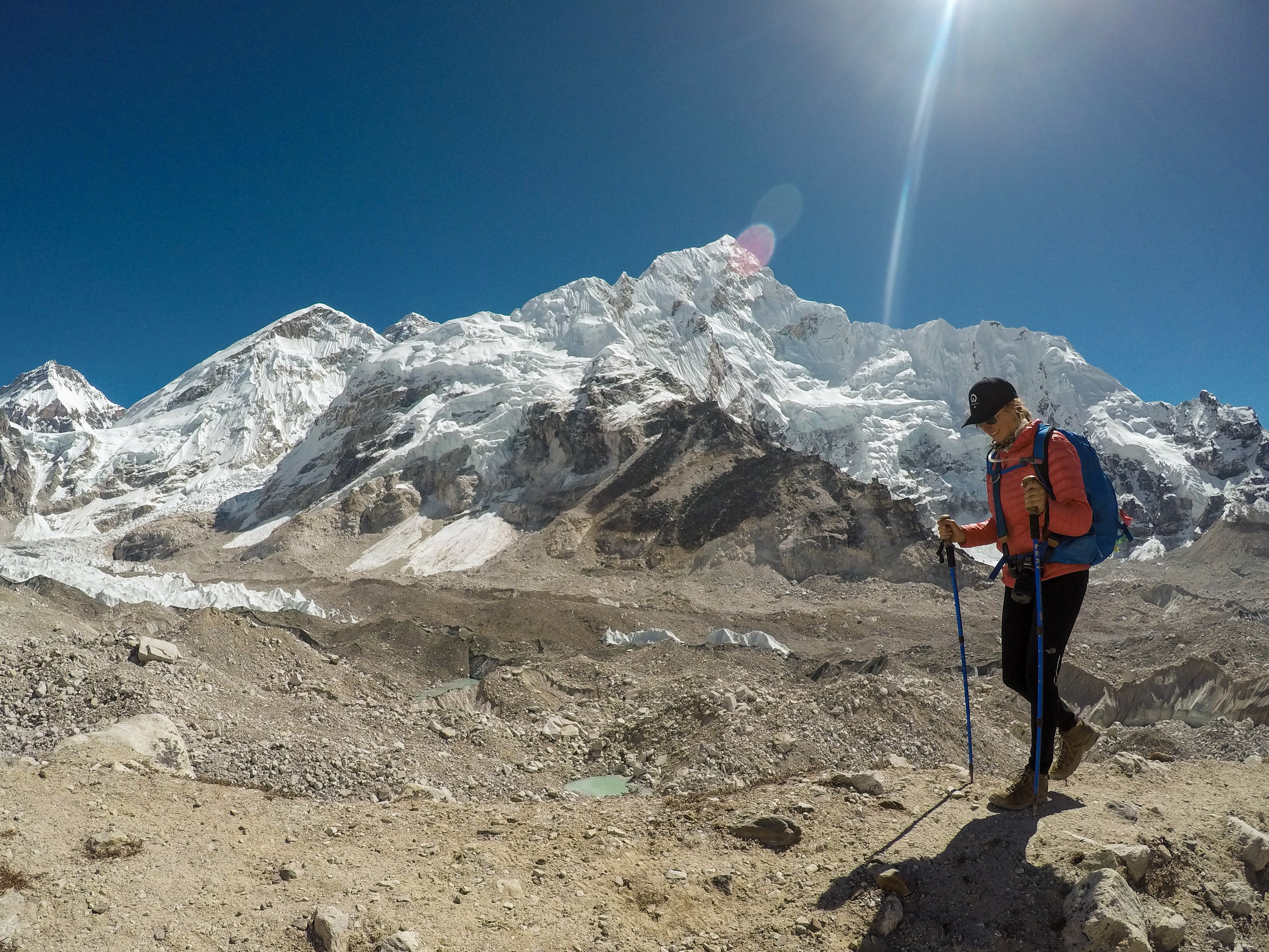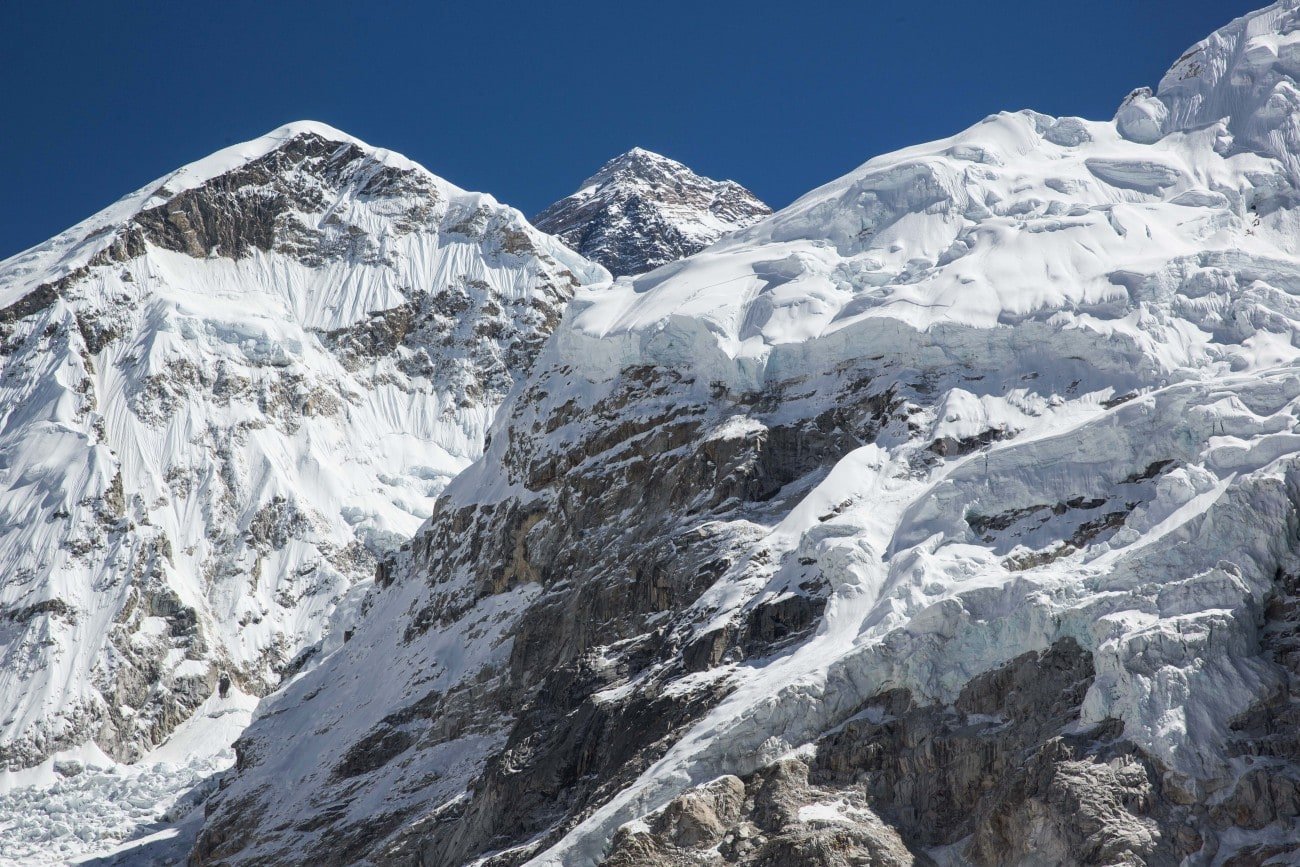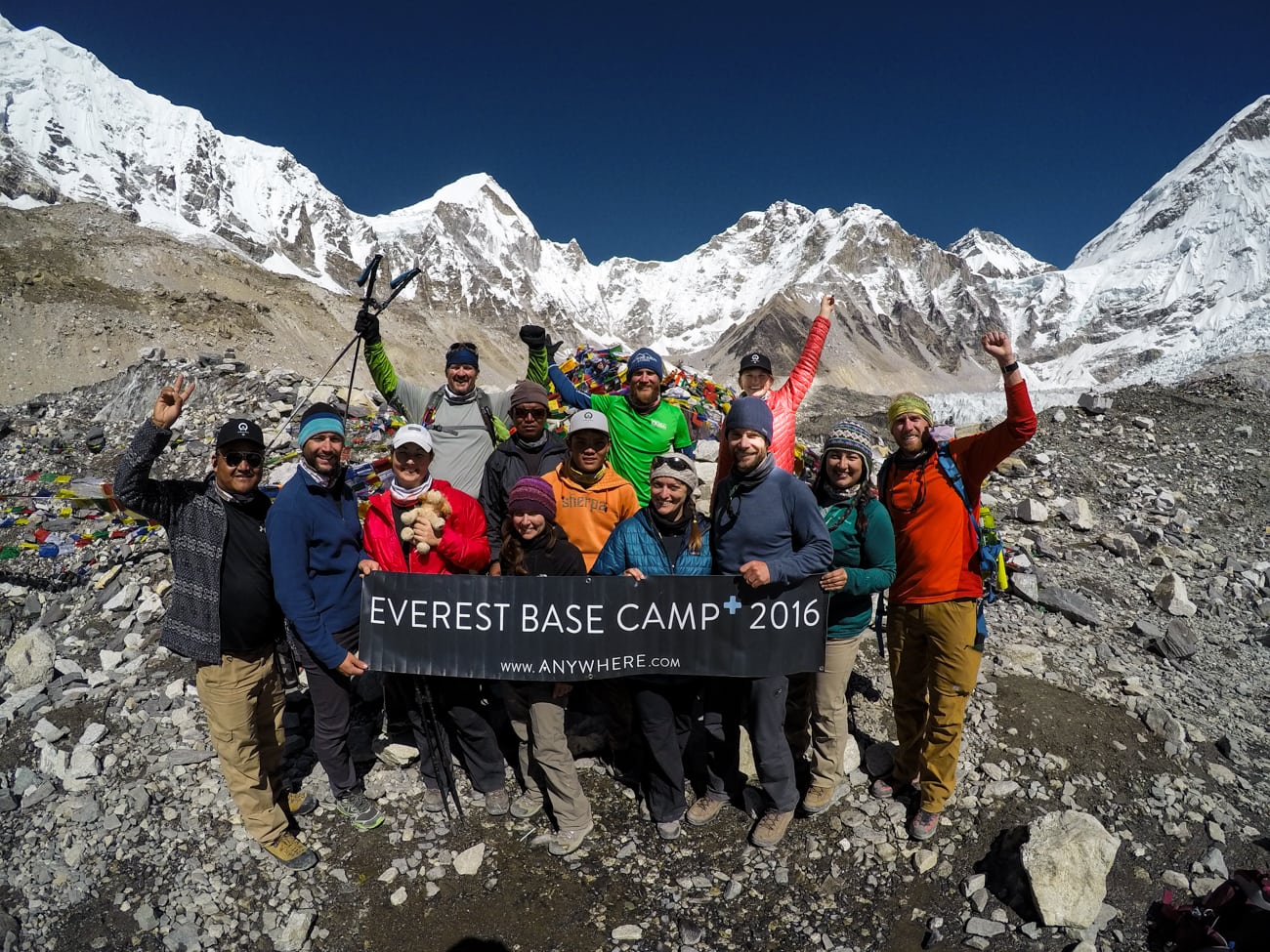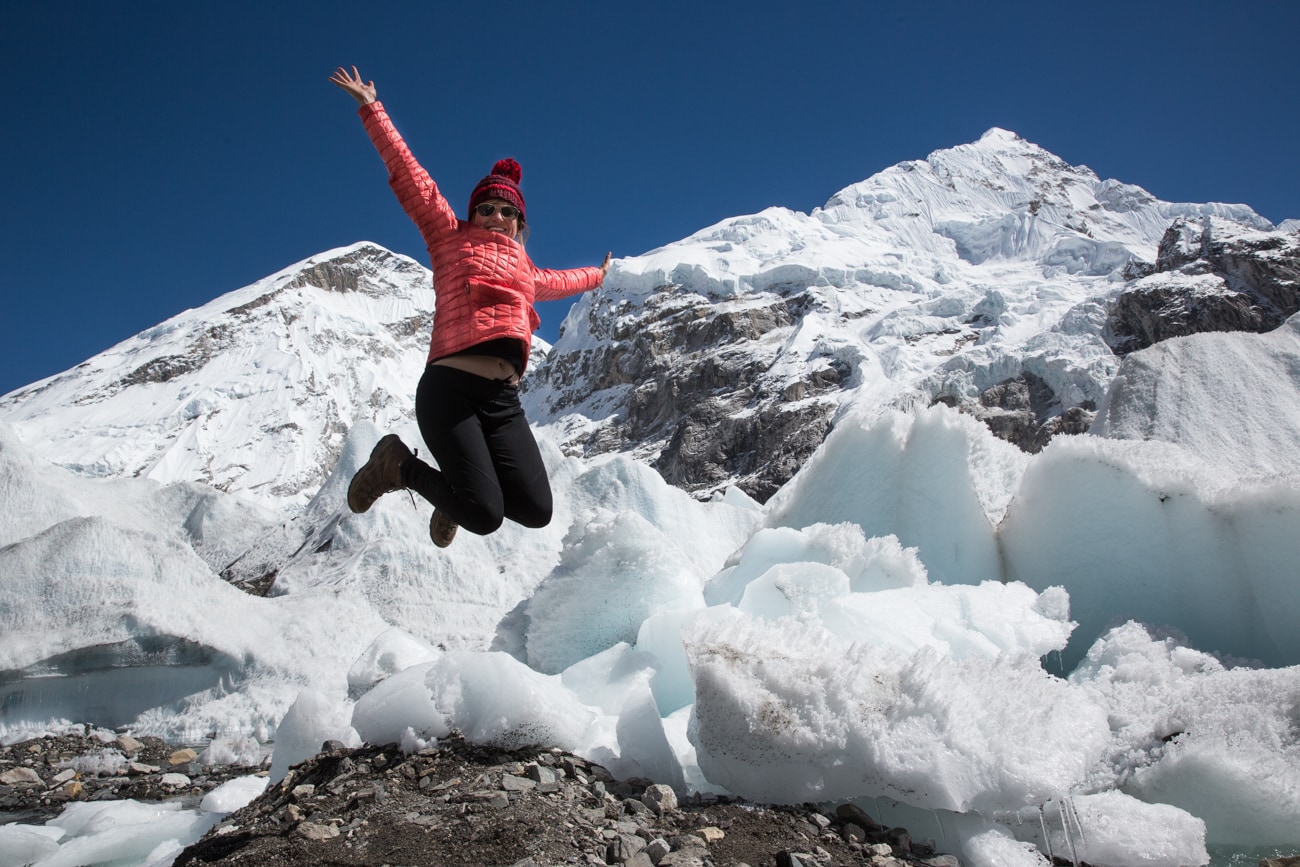 And I'll leave you with one bonus picture. Once we got back to Gorak Shep, a couple of us who were feeling energetic decided to tackle the nearby 18,500 foot peak called Kala Pattar. For me, this was the most challenging hike of the whole trip since we were trying to get to the top in time for sunset and time was running out. We hiked as hard as we could and luckily we made it to the top just in time to watch Mount Everest turn hot pink as the sun went down.
In the upcoming weeks, I'll be posting several additional Everest Basecamp posts including my packing list, tips for staying happy and healthy on the trail, and a more detailed itinerary of our Anywhere Plus Trip. Also make sure to subscribe to my YouTube channel to be notified when my trail vlog goes live!
WOULD YOU LIKE TO GO TO EVEREST BASECAMP? WHAT QUESTIONS DO YOU HAVE? LEAVE A COMMENT BELOW, TWEET ME, OR WRITE ME A POST ON FACEBOOK. 
Special thanks to Anywhere Plus for hosting me as a guest on this trip!