7 Reasons a Campervan is the Best Way to Travel Around New Zealand
Want to experience pure New Zealand? Rent a van! Here's 7 reasons why a campervan is the best way to travel around New Zealand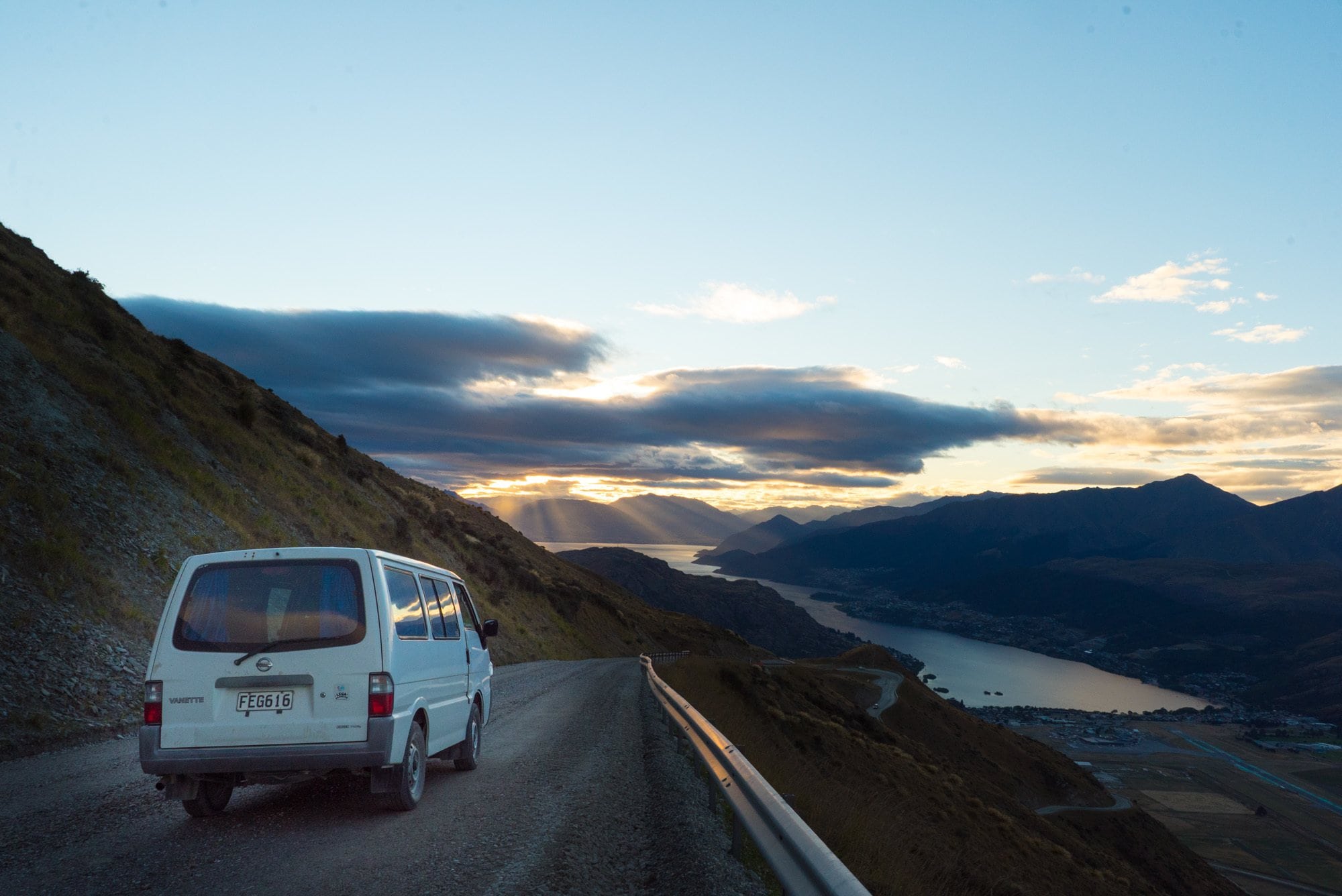 7 Reasons A Campervan is the Best Way to Travel Around New Zealand
After three months of solo road tripping around New Zealand's South Island, I'd boldly argue that a campervan is the best way to travel around New Zealand. If you are considering traveling to New Zealand but you're not sure the best way to experience it, here's 7 reasons why you should choose a campervan for your trip.
••• A campervan gives you the most freedom •••
A campervan gives you the most freedom to travel around New Zealand at your own pace without having to worry about hotel reservations. During the busy season, hotels book up months in advance, which means you need to plan far in advance, especially for places like Queenstown. You can avoid the stress of finding accommodations by renting a campervan instead.
••• Get further off the beaten path •••
In addition to hotels booking up, a lot of places around the South Island are very rural with few hotel options, especially those areas near Milford Sound and Mount Aspiring National Park. With a campervan you avoid driving to and from your hotel everyday, allowing you to spend more time in these beautiful off-the-beaten-path places where accommodations are limited. When you have the opportunity to explore sites few others might get to see, I'm sure you'll agree a campervan is the best way to travel around New Zealand!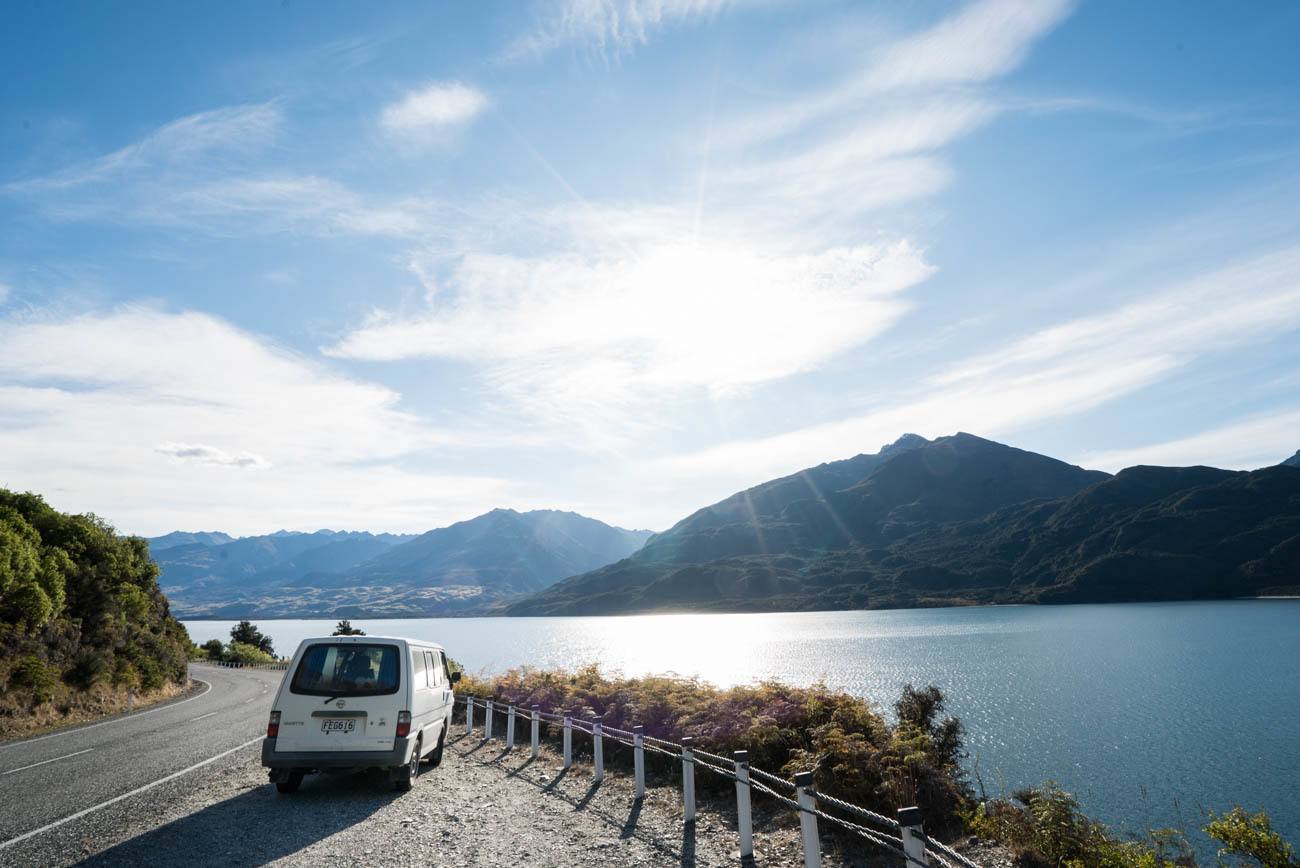 ••• Less packing •••
When you are staying in a new hotel every night, think about how much time you spend packing and unpacking everyday. With a campervan, all of your belongings are with you at all times. No more carrying luggage to and from the hotel and reorganizing your bag on a daily basis. This means more time for adventuring.
••• You'll save money on food & accommodation •••
Yes, a campervan is more expensive than a car, but if you are staying in hotels and eating out every night, that is going to add up quick. At the low-end of the spectrum, a double bed in a backpacker hostel runs about $80 NZ per night, while a burger in a restaurant can cost $20 NZ. When you are traveling in a campervan, there are tons of $5 campgrounds, and you'll end up cooking a lot of your meals since most of the campervan companies offer cooking equipment with the van rental. By grocery shopping and cooking at your van, you'll also eat healthier, and you'll get to enjoy some pretty spectacular sunsets while you're at it.
••• Driving in New Zealand is easy •••
If you're from the US, then yes, you'll have to drive on the opposite side of the road that you're used to. But once you get used to that, driving in New Zealand is about as easy as it gets. There's only a few major roads and the speed limit is pretty consistent no matter where you are in the country. As long as you get a normal sized campervan (as opposed to an RV) driving your campervan is no more difficult than driving a normal car.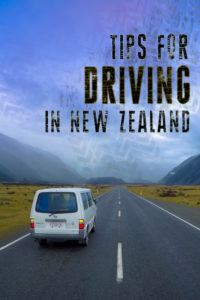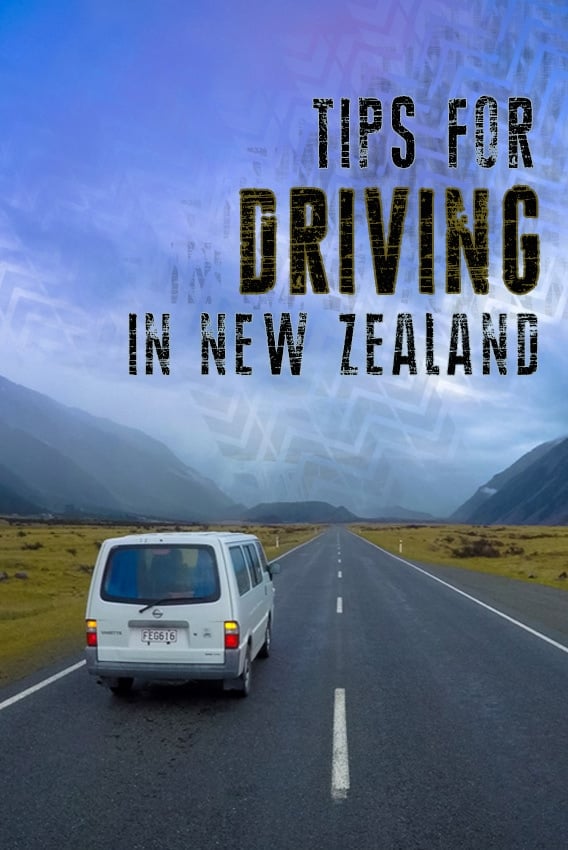 ••• You'll meet more cool people •••
Unless you are staying in a backpacker hostel, you aren't likely to meet as many fellow travelers as you will in a campground. The campgrounds in New Zealand offer a lot of opportunity to socialize, and as a solo traveler I found the campgrounds to be very welcoming places. Some of the campgrounds have community kitchens where you can hang out, and if you approach your next-door neighbors with a cold bottle of New Zealand Sauvignon Blanc, you might just make some new travel buddies.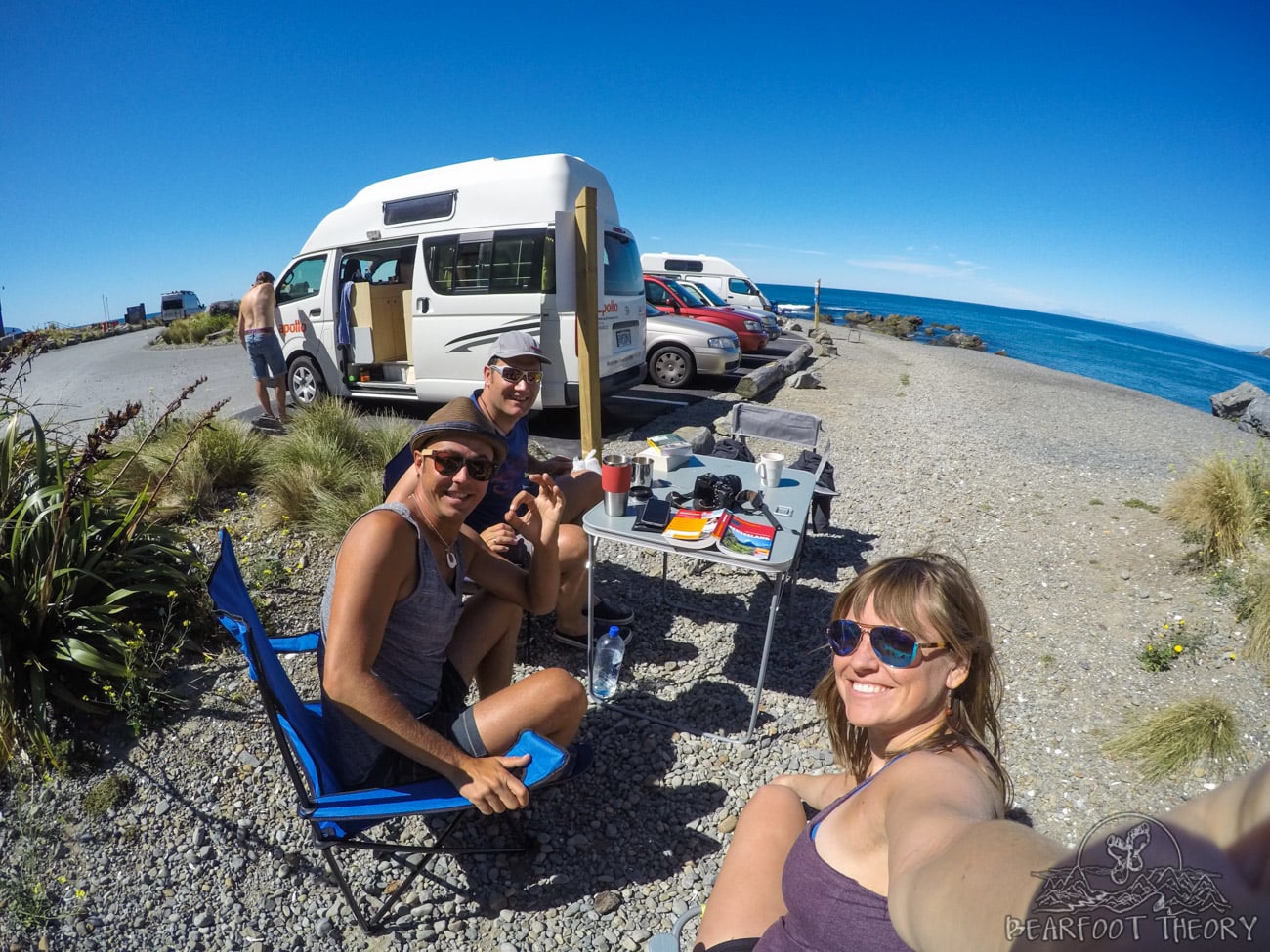 ••• A campervan gives you shelter in bad weather •••
Consider this scenario, you just arrived to Mount Cook in your little rental car in the middle of a rain storm. The weather is supposed to blow over, but you decide to move on because you don't want to just sit in the car and wait it out. In a campervan, this situation is no big deal. You can hang out in the van, make some lunch, read a book, look at your photos, or whatever. It's no big deal. Then a few hours later, the sun comes out, you put on your hiking boots and you are immediately out on the trail experiencing New Zealand's best landscapes. So much better right?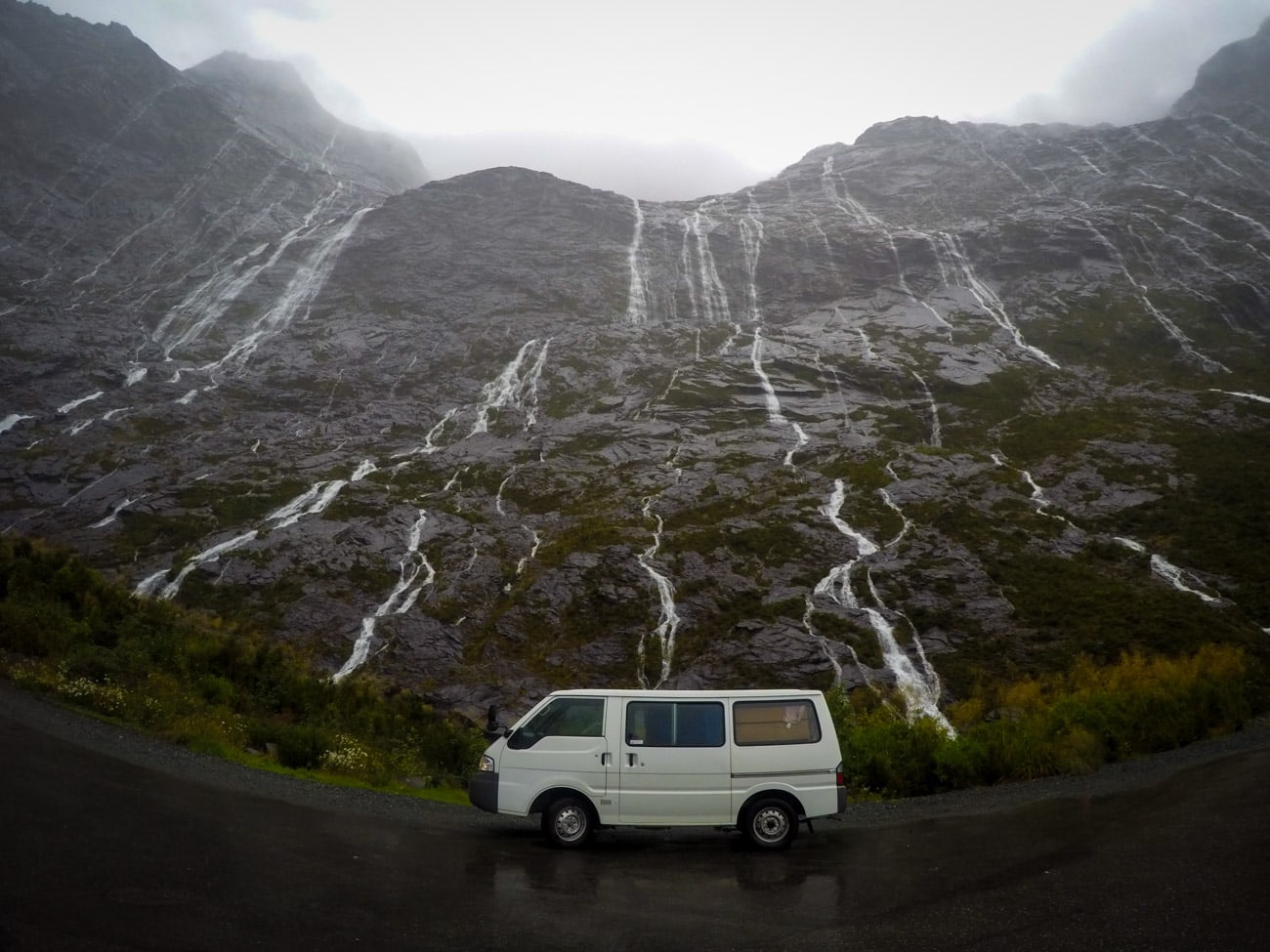 BEEN TO NEW ZEALAND? WHAT DO YOU THINK IS THE BEST WAY TO TRAVEL AROUND NEW ZEALAND! LEAVE A COMMENT BELOW, TWEET ME, OR WRITE ME A POST ON FACEBOOK.