What to Pack for a Picnic Hike
See what to pack for a picnic hike with this detailed guide including picnic essentials and our favorite picnic foods.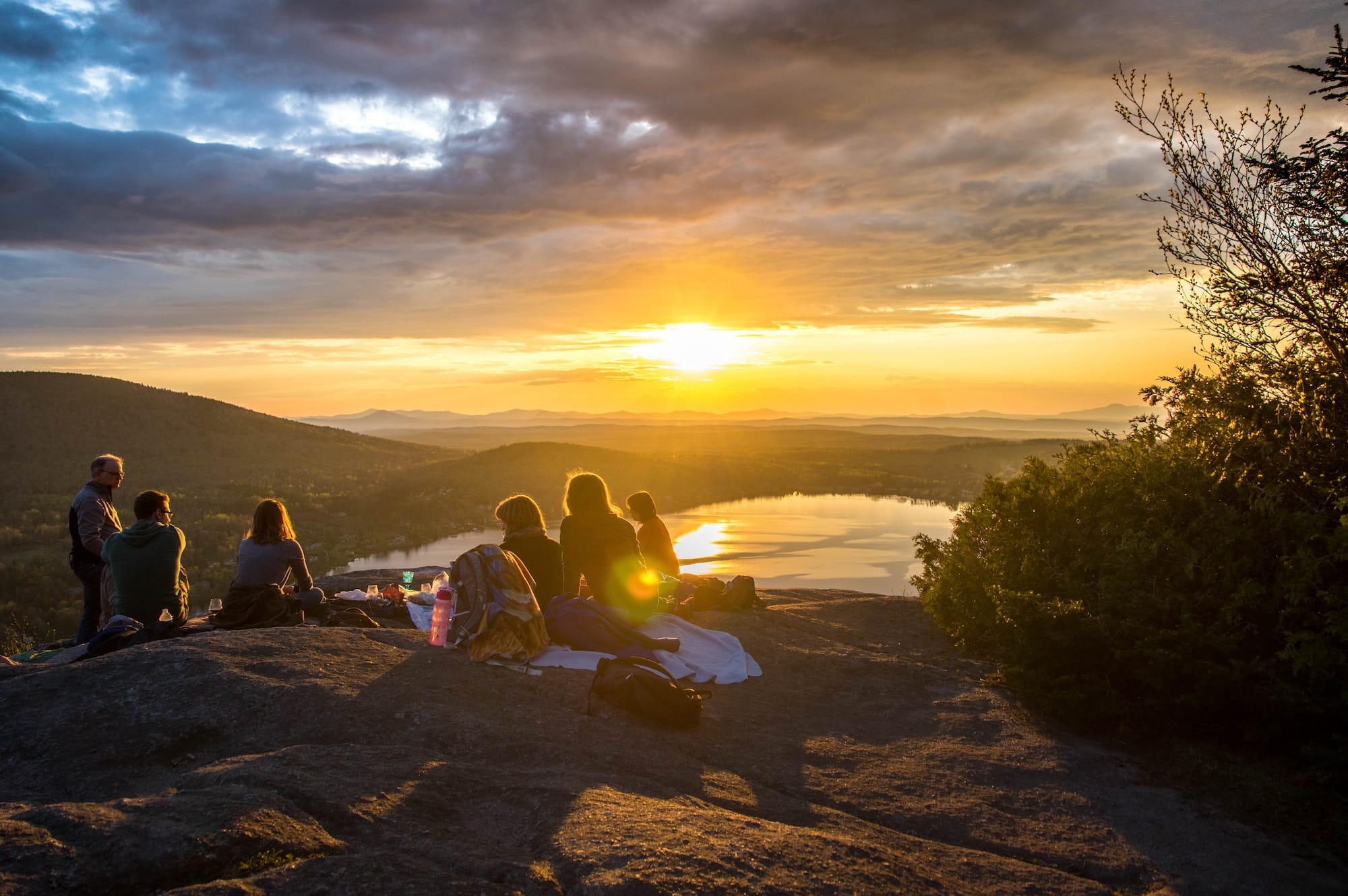 Picnic hikes can be a great way to spend a summer afternoon relaxing by an alpine lake or enjoy a sunset from your favorite overlook. But if you've never packed up a meal for the backcountry, you may be wondering what to pack for a picnic hike.
It's all about finding the right balance between what you need for the hike itself and what you need for the picnic, all while keeping it as lightweight and manageable as possible.
In this post, we walk you through the process of packing for your picnic hike and offer tips and suggestions to make your experience as enjoyable as possible.
---
How To Plan Your Picnic Hike
Before you start packing your hiking backpack, it's essential to get a clear plan in place for your picnic hike – just like any other hike you might go on.
Your plan should account for a variety of factors, which will ultimately dictate what you need to pack. Here's what you should consider: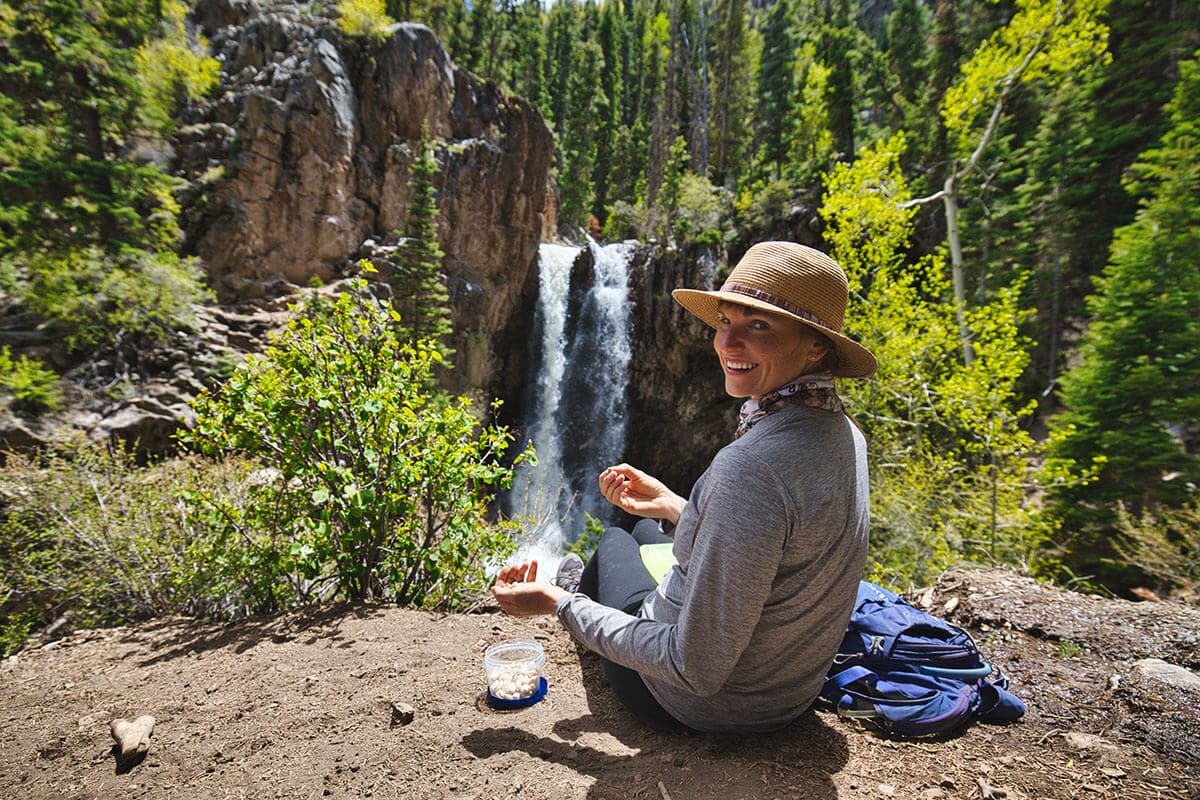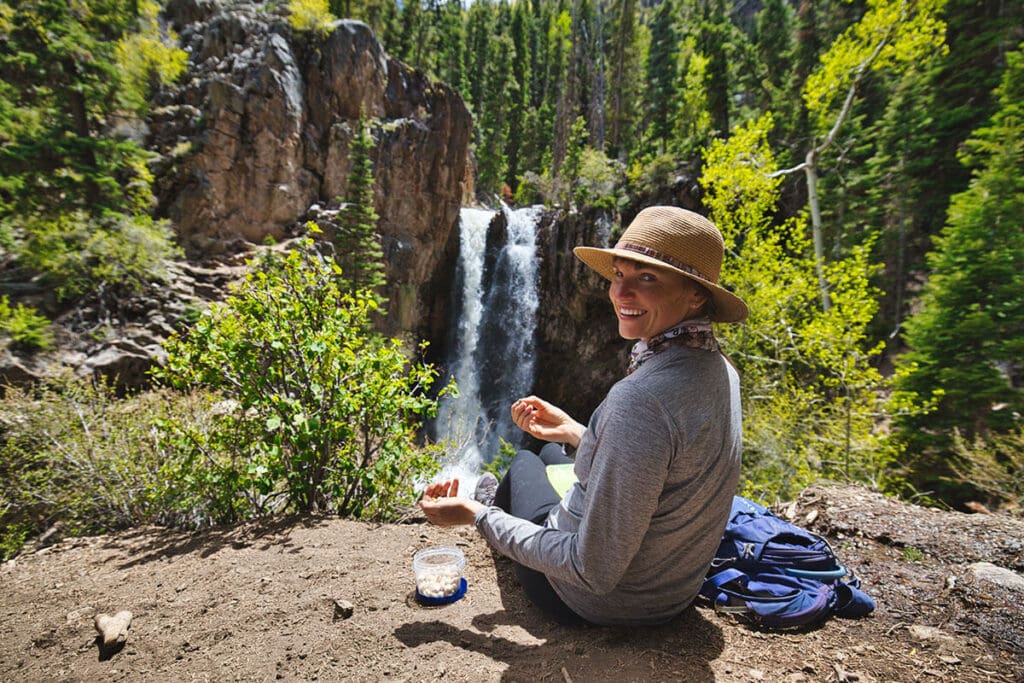 ---
Food Ideas for Picnic Hikes
So you've picked out a great trail with a nice picnic spot, but what should you pack to eat?
The classic is a PB&J, but if you're reading this, chances are you want something a bit more sophisticated.
When packing for your picnic lunch, choose foods that are relatively lightweight, can withstand some jostling around, and won't melt or perish in a few hours. Always look for items that don't create a ton of mess or require elaborate setup.
Here are our top picks for what to pack for a picnic hike:
Have more ideas? Share your favorite picnic hikes lunches in the comments!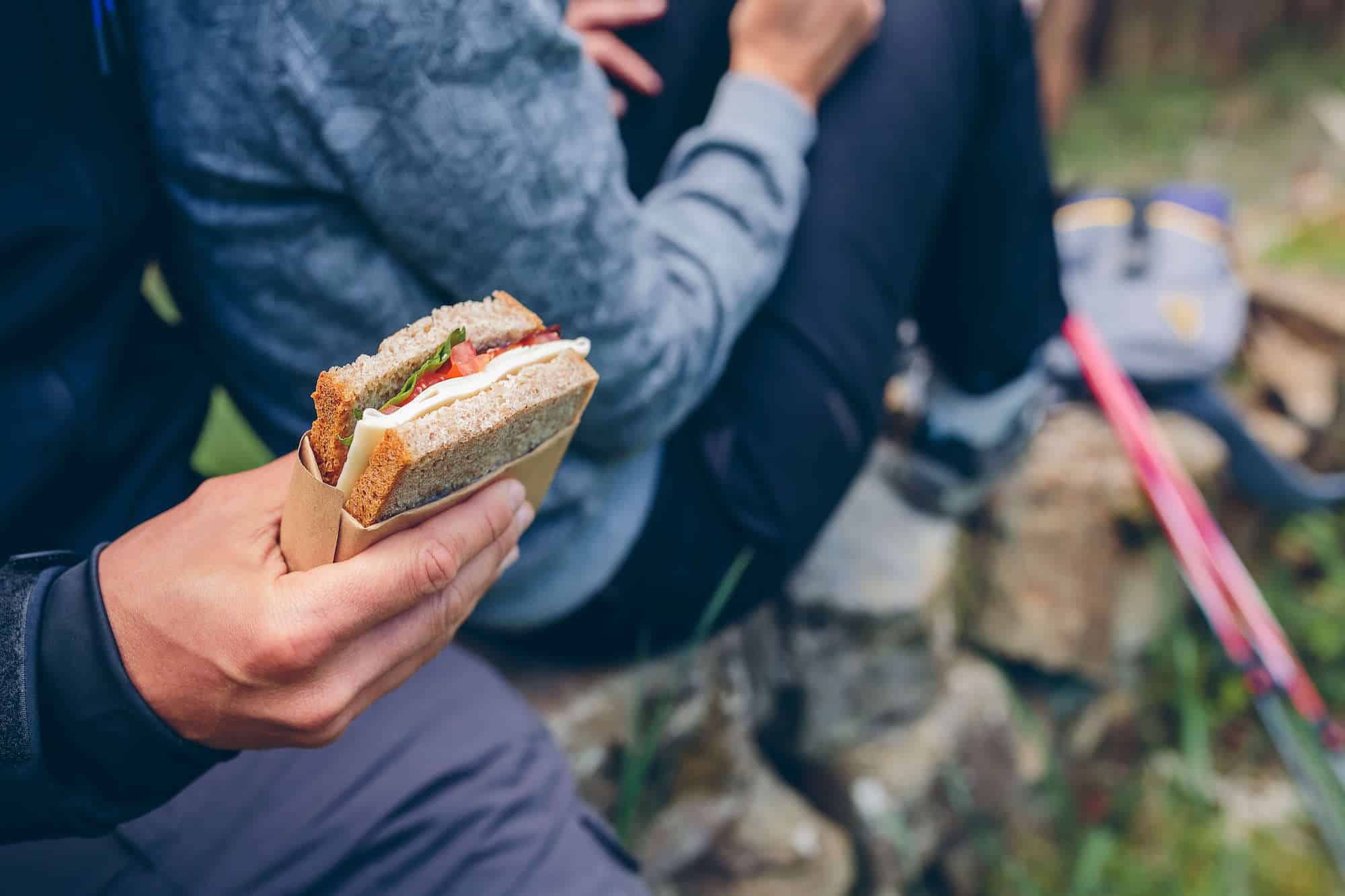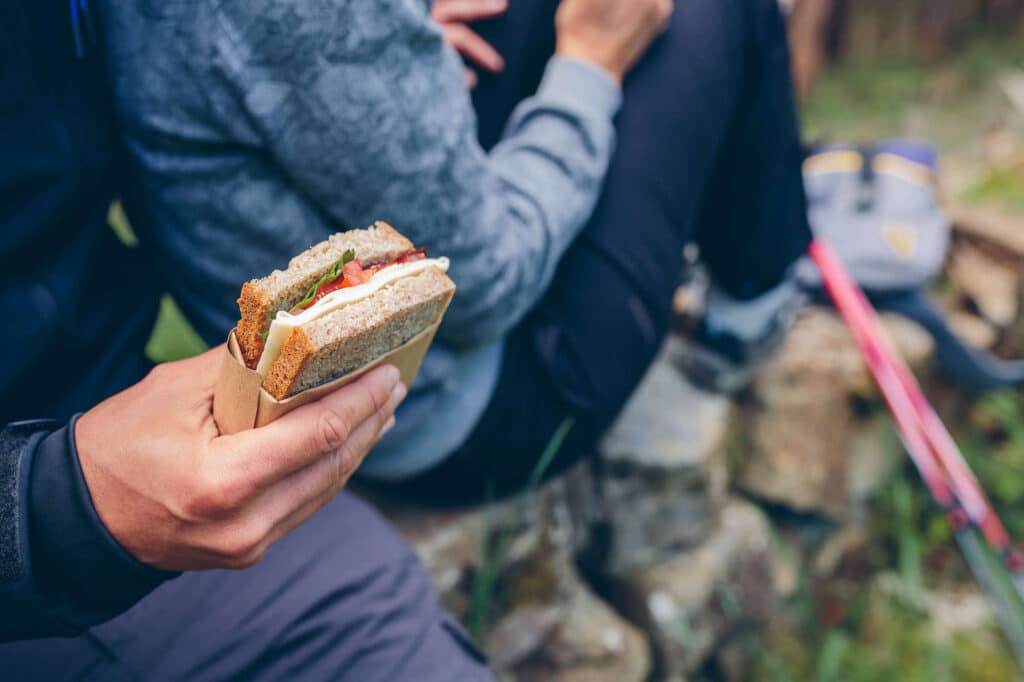 ---
What To Pack For A Picnic Hike
In addition to the 10 essentials you should pack on every hike, there's a few things you need to elevate your hiking game on a picnic hike.
You can probably cobble together everything you need for your picnic hike with what you have in your kitchen and gear closet, but if you're looking to make your experience extra special, here are our favorite items for a nice picnic on the trail:
1. Picnic blanket
Whether you're headed to a remote beach or a rocky peak, the REI Co-op Outdoor Blanket is the perfect picnic companion. It weighs just a pound and a half and can easily be stuffed into your day pack.
The bottom layer has a water-resistant finish to keep you dry while the top is made of soft microfleece, great for enjoying a post-picnic nap.
2. Swiss Army Knife
Every outdoor adventurer should have a good Swiss army knife. They come in handy on picnics when you need to slice a block of cheese, pop that half bottle of wine, cut open a package, or even pick a pesky morsel of food out of your tooth with a toothpick.
The Swiss Army Camper Knife features a variety of useful tools while still being compact and lightweight.
3. Hydro Flask Cooler Cup
The Hydro Flask Cooler Cup is a clever design that keeps beverages cold on your hike in and then doubles as a cup when it's time to drink them.
For added chill factor, refrigerate the containers the night before so they're extra cold when you head out.
4. Picnic Flatware
Elevate your picnic experience by bringing stainless steel flatware instead of cheap plastic utensils.
This flatware set by Hydro Flask comes with its own carry sleeve that keeps your forks, knives, and spoons organized and easy to find.
5. Plates
You can use any non-breakable plates for your picnic hike, but if you want a set that cleans up well and looks nice, check out the stainless steel Hydro Flask camp plate.
6. Bee's Wrap
I'm always trying to find ways to reduce single-use plastics, so I was really excited to discover Bee's Wrap, which can be used in lieu of plastic wrap.
These sheets are coated with a thin layer of beeswax and can be used to wrap up sandwiches, cheeses, veggies, fruits, or any other food items you have planned for your picnic.
To clean them, simply rinse them with cool water and let them dry before reusing them!
7. Stasher bags
These reusable silicone Stasher Bags are perfect for carrying picnic goodies like chopped fruits and veggies, sandwiches, trail mix, or other picnic supplies.
Unlike normal ziplock bags, these are meant to be reused, so simply rinse them out and repeat!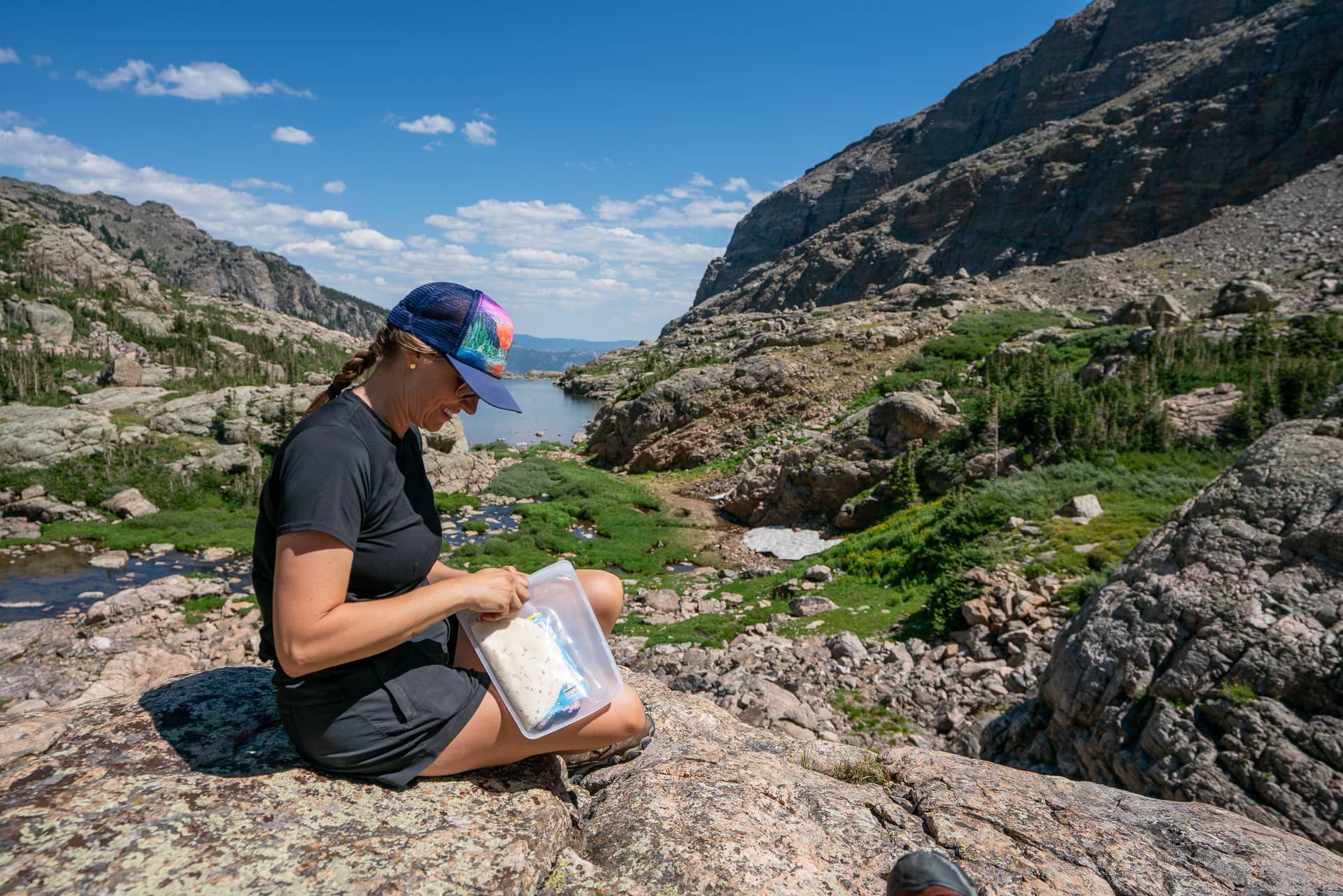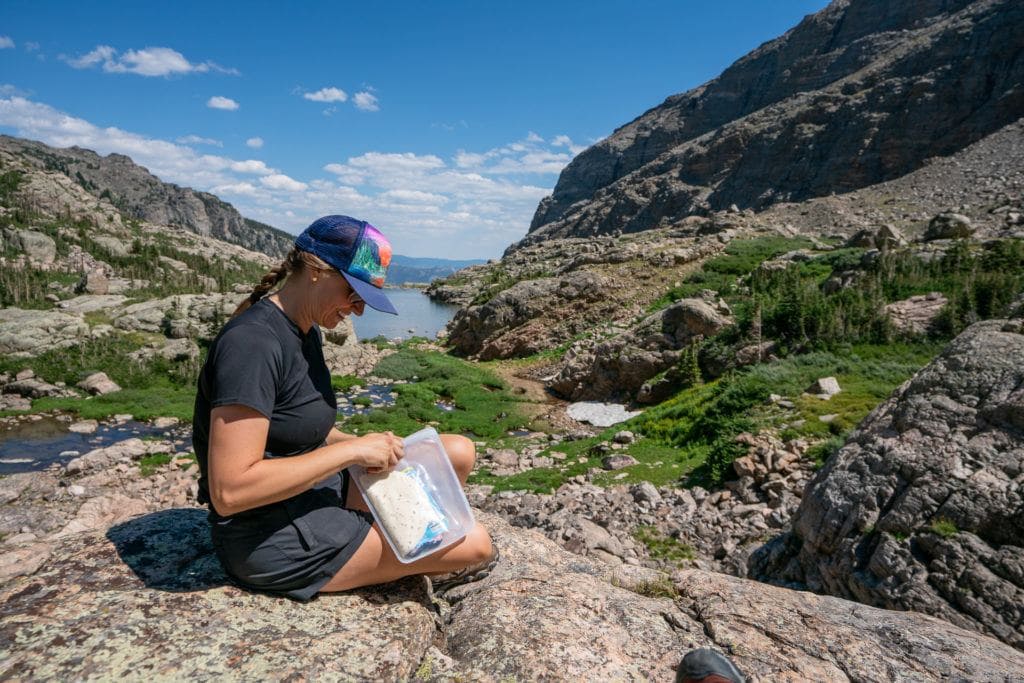 8. Crazy Creek Chair
For a picnic party, my Crazy Creek is my go-to chair. It takes about five seconds to put together and provides more than ample back support. It also has hook-and-loop straps to attach to your backpack so you can be hands-free on your hike.
This chair is also perfect for outdoor concerts and movies and especially helpful on river trips where you are sitting upright in a boat all day.
9. Wet Wipes
Wet wipes are always useful to have around. They're great for cleaning up post-picnic when you need to wipe off dirty utensils or plates. These Surviveware wet wipes are nice and thick and large enough so you only need to use 1 or 2.
10. Hand sanitizer
Bring a small bottle of hand sanitizer with you to clean your hands before you eat your picnic. I like this travel-sized bottle of Dr. Bronner's Hand Sanitizer.
11. Bug repellant
Nothing can ruin a nice picnic faster than a swarm of mosquitos or pesky gnats. Be prepared to fend off insects with some good bug repellant.
Natrapel is a plant-based, non-toxic bug repellant that works pretty well. However, if you know biting insects will be a problem, you might want to go with something that contains DEET.
---
Leave No Trace on Picnic Hikes
It's important to mention the 7 Leave No Trace principles so you can follow good environmental practices on your picnic hike.
They are:
Plan ahead and prepare
Travel and camp on durable surfaces
Dispose of waste properly
Leave what you find
Minimize campfire impacts
Respect wildlife
Be considerate to other visitors
You can read more about the 7 Principles and find examples in our Leave No Trace blog post.
Have a great hike!
We hope this post helps you plan a memorable picnic hike! What are your best picnic hike tips and essentials? Do you have a favorite hike or experience to share? Let us know in the comments!