10 TIPS FOR DRIVING IN NEW ZEALAND
When I arrived in New Zealand, I had never driven on the left side of the road, my camper van felt a little clunky, and I had no idea where I was going. Three months later (with the help of the lovely sounding voice on my GPS), I was navigating the backroads like a pro.
Driving in New Zealand is no more difficult than driving in the United States, but there are few tips and key laws to be aware of. Here's what I learned during my three month road trip to help you get into the groove behind the wheel quickly in New Zealand.
Drive on the left side of the road
Yes, for those of us who live in the US, this is your first challenge, and the most important. Driving on the left also means the driver's seat is on the right. If you've never driven like this before, it takes a bit of time getting used to. Just remember that no matter what, the car should be on the left side of the road at all times. For example, when you turn right, your car should be on the left when you've completed your turn. Another way to remember this is that your body (as the driver) should always be in the middle of the road.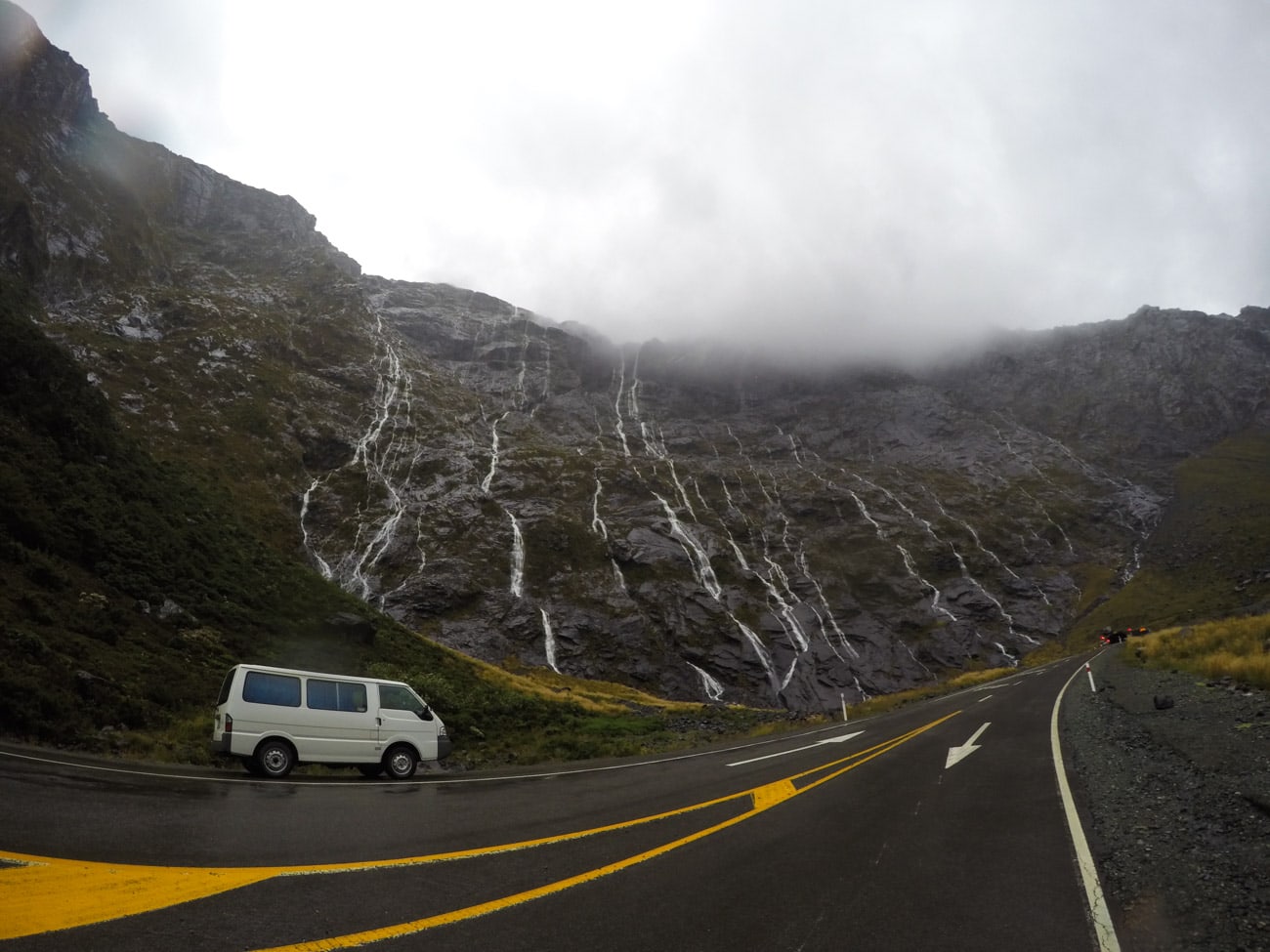 Roundabouts are everywhere
I think I drove nearly 800 km on the south island before getting to my first stoplight. This means that in most towns traffic flows via roundabouts. Since most of us Americans have no clue how to drive in a roundabout, I'll point you to this resource on the New Zealand's Transport Agency website that spells it out pretty clear. Dot forget to use your turn signal in the roundabout so other drivers entering know which exit you are taking.
Watch out for one-lane bridges
One lane bridges are also everywhere. Sometimes you'll be driving down the road, come around a bend, and boom. One lane bridge with oncoming cars. There is usually a sign that indicates who is supposed to yield with a big arrow, but either way you need to slow down and make sure there isn't someone else already on the bridge.
Know the speed limit
The general rule of thumb is that the speed limit is 100 km/hour on the main "highways" and 50 km/hour in towns. Then there is usually a transition zone where the limit might be 70 or 80 km/hour, and in some of these areas, there are speed cameras that issue speeding tickets by mail (I know because I got two of them…and they found their way to me by mail in the states). So pay attention and don't drive too fast.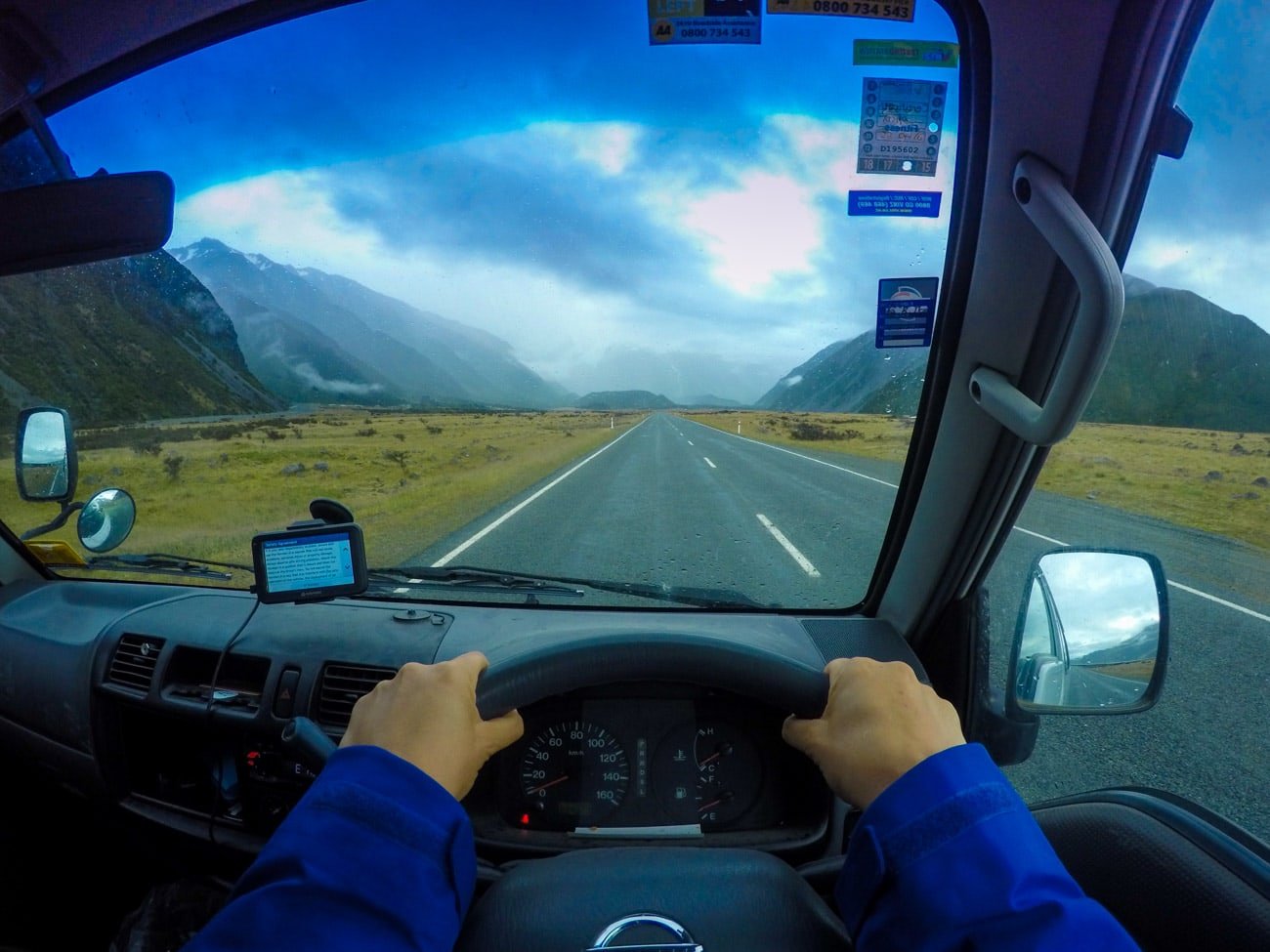 Wear your seatbelt
It's the law….and when you don't know how to drive on the left side of the road, the danger factor increases just a smidgen.
Don't drink and drive
Drinking and driving in New Zealand is a serious law violation, and in places like Queenstown they do random (and mandatory) breathalyzer tests.  They measure blood alcohol content in different units than we do in the US, but the legal limit is approximately 0.055%, which is lower than US legal limits. Be smart, take a cab, or wait to enjoy your wine till you find a nice place to shack up for the night.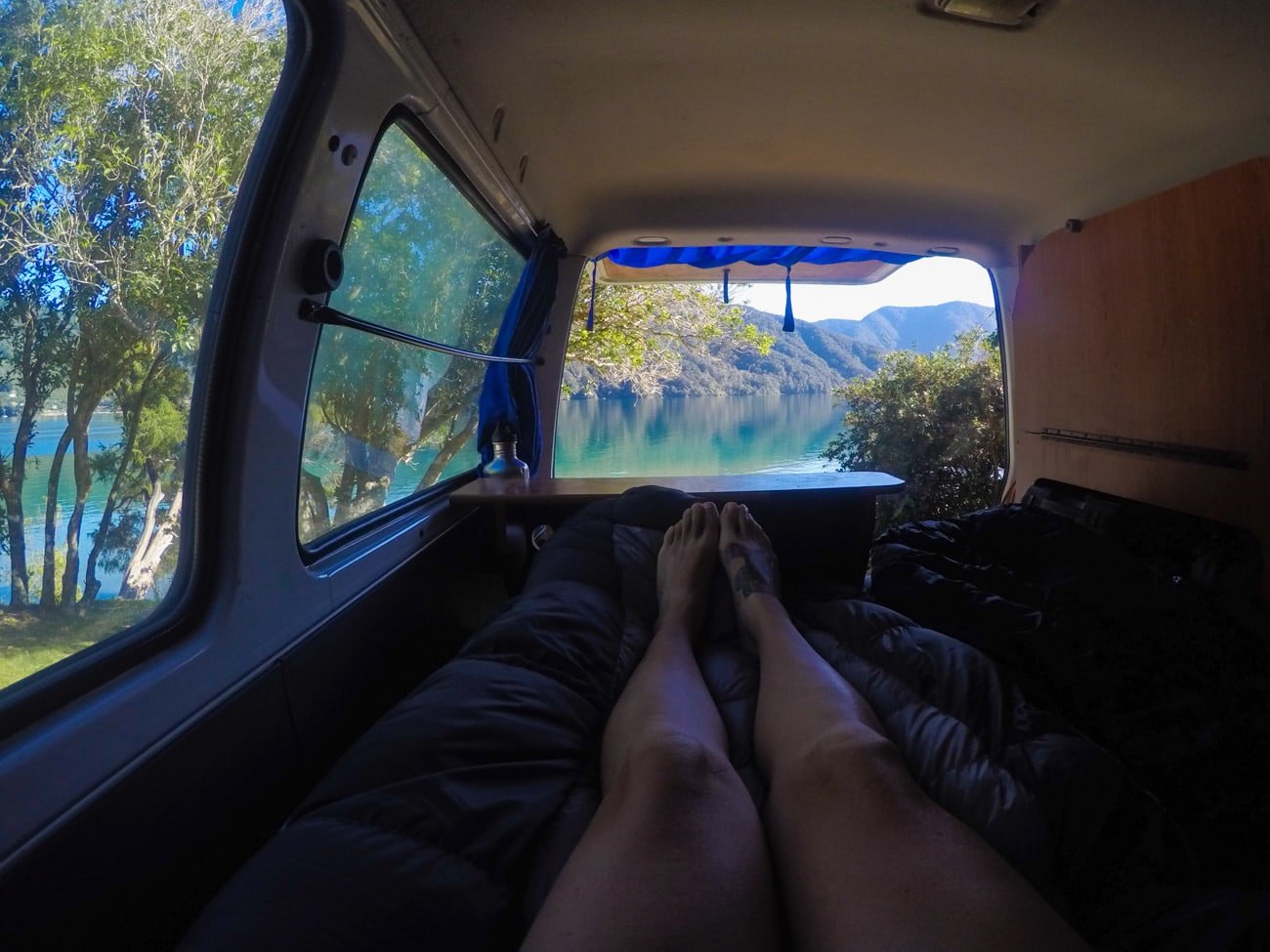 No cell phones while driving
Texting and talking on your phone while driving…also against the law. And with all the curvy roads, it's pretty dangerous.
Rent a GPS
I almost didn't rent the GPS that my van rental company offered. That would've been a BIG mistake. I can't imagine trying to fumble around with my phone trying to get Siri to give me directions. Plus this would've caused me to blow through the data plan on my phone even quicker than I did. New Zealand roads (especially when you get to the really rural areas) are not always well marked, so having a GPS mounted on your dashboard that talks to you and shows you exactly where to go is clutch. The other advantage of the GPS is that many of them will start beeping at you when you driving over the speed limit.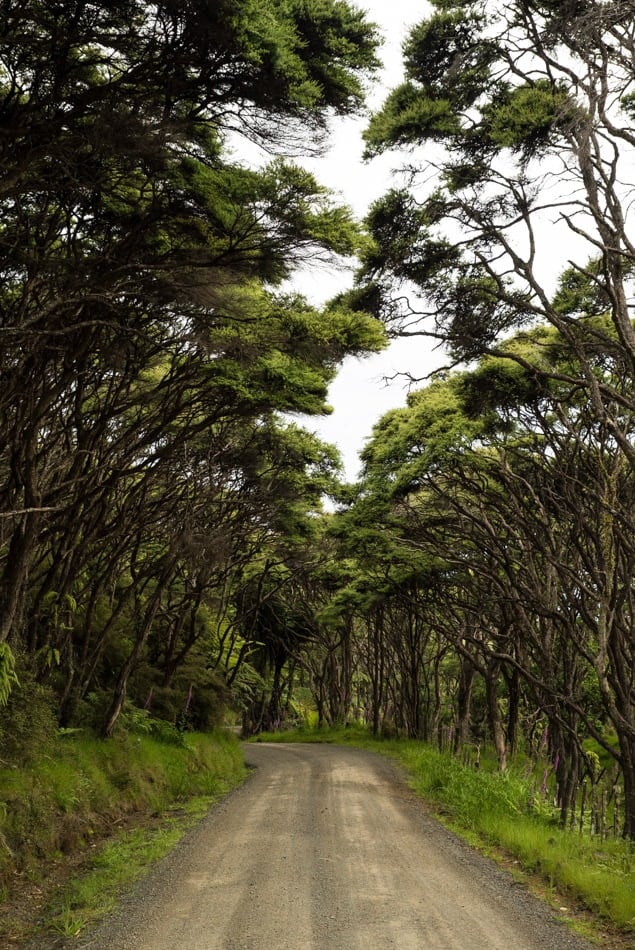 Expect it to take longer than the GPS says
With no major highways and mostly one lane roads, the going is slow. So chill out, enjoy the scenery, and add a cushion to however long you think it will take you to get to your destination.
** Going solo to New Zealand? Check out my ultimate guide to planning your first solo road trip! **
Be courteous
The Kiwis are pretty mellow drivers, but that doesn't mean they want to sit behind your slow ass as your 25-year-old camper van sputters its way up the hill…or while you try to take a picture while you are driving. Be nice, pull over, and let people pass who are faster than you.

GOT QUESTIONS ABOUT DRIVING IN NEW ZEALAND? LEAVE A COMMENT BELOW, TWEET ME, OR WRITE ME A POST ON FACEBOOK.