15 Best John Muir Trail Campsites
A thru-hike on the John Muir Trail means 20+ nights of epic camping. Here are the 15 best campsites on the John Muir Trail that you won't want to miss.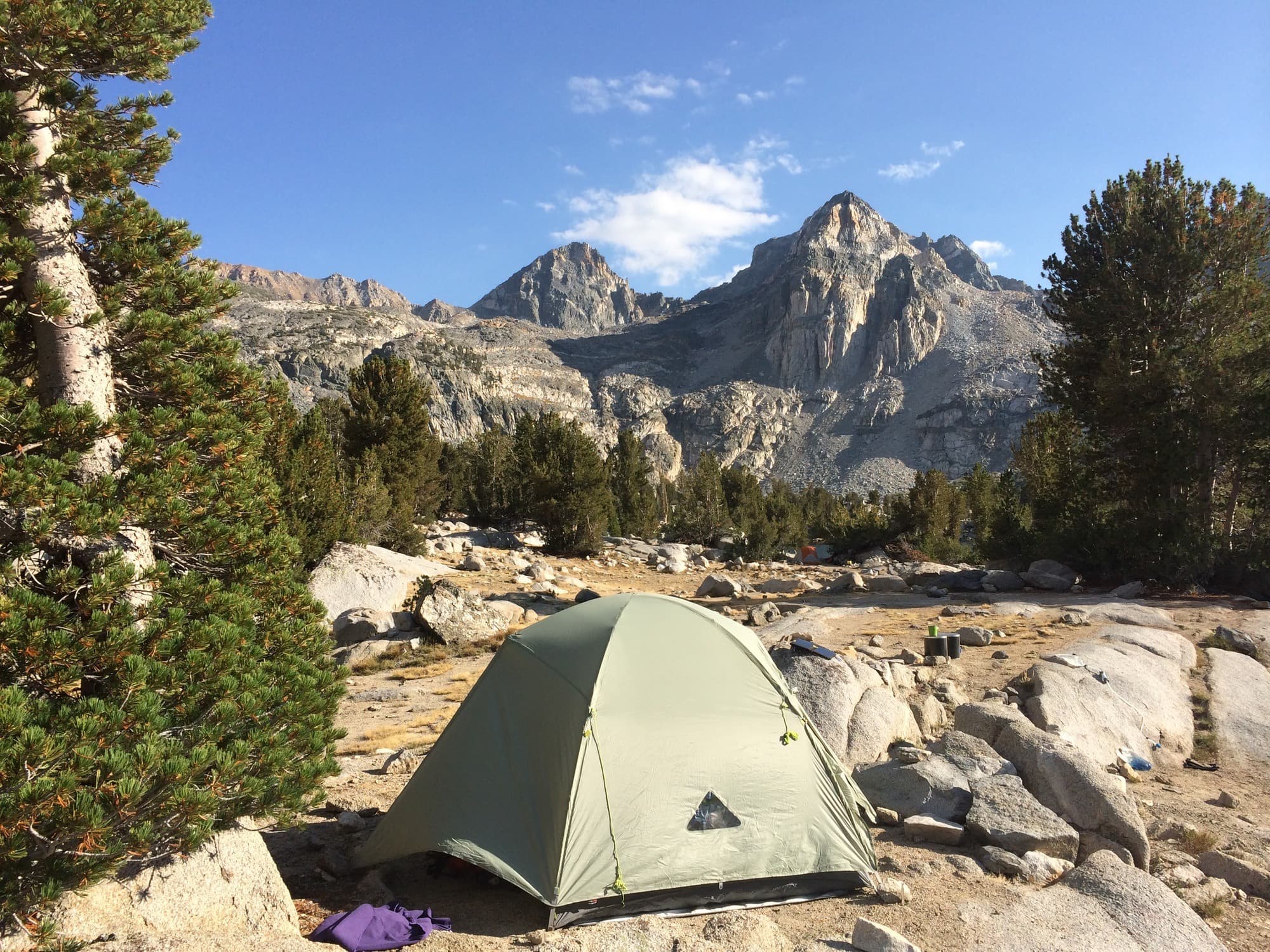 Most people take about three weeks to hike the John Muir Trail, which means you'll get to enjoy 20+ nights of epic alpine camping. Most of the JMT is above the tree line and you'll have nightly opportunities to set yourself up for incredible sunsets, moonrises, Milky Ways, and sunrises. Water for cooking and drinking is everywhere and flat, established campsites are plentiful, especially if you're willing to hike a half mile or more off the main corridor.
Don't worry about mapping out where you are going to camp each night, because your pace will change throughout your hike, but there are a few memorable places you'll want to aim for if your legs are willing and daylight is on your side. Here's a list of some of the best John Muir Trail campsites that you'll want to have on your radar as you plan your route.
This blog post was originally written by BFT Founder, Kristen, who hiked the John Muir Trail Southbound in 2014. It was updated in 2022 by Mary Caperton Morton of The Blonde Coyote who hiked the John Muir Trail Northbound in 2020. It includes the most recently available information.
1) Lower Cathedral Lake (SOBO Mile 17)
This Yosemite lake is fantastic for a few reasons. First, get quintessential views of needle-sharp Cathedral Peak which on a calm day forms a perfect reflection in the lake. Then, if you walk out to the West end of the lake, you can watch the sunset over Tenaya Lake in the Valley below.
*Note: Lower Cathedral Lake is located about 1/2 mile off of the John Muir Trail and requires a short side trail.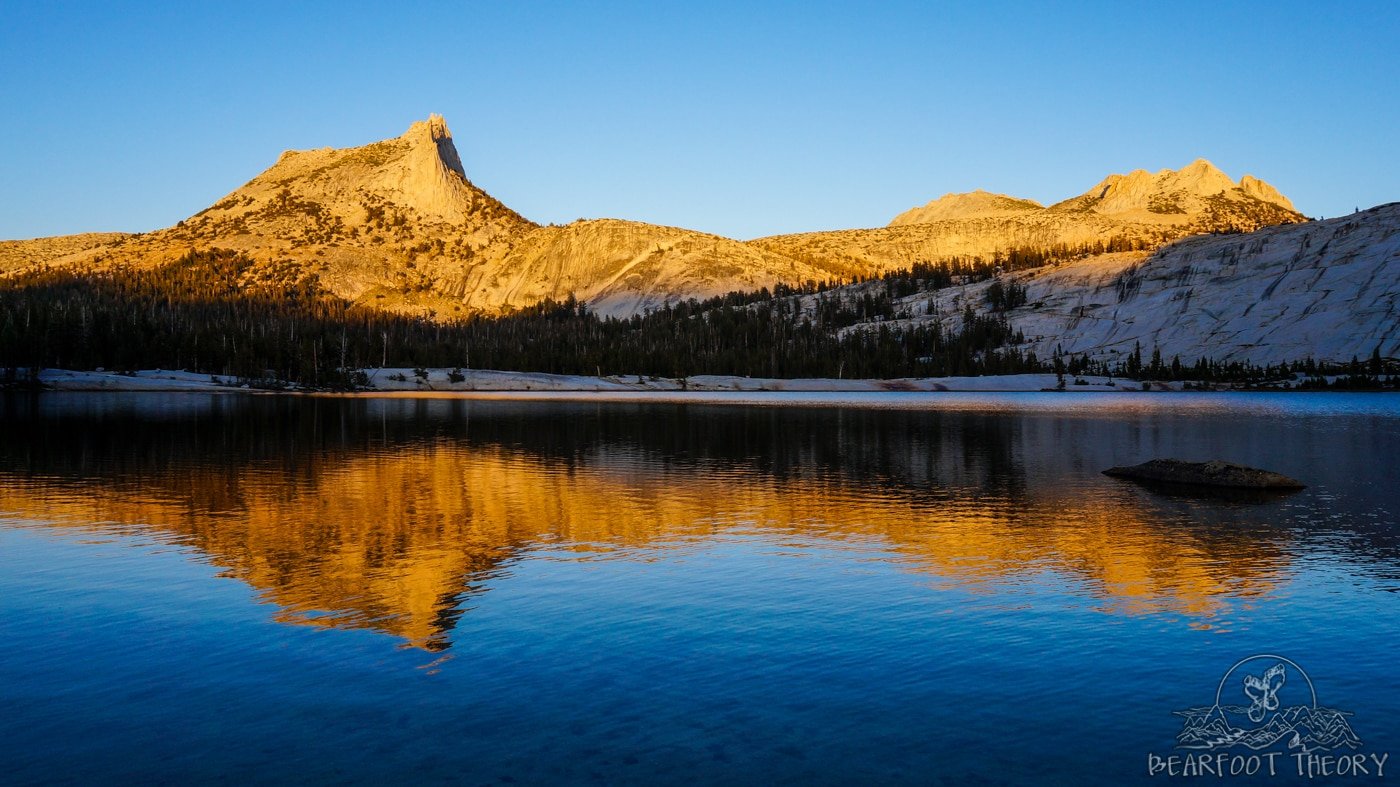 2) Thousand Island Lake (SOBO Mile 43)
There aren't quite 1,000 islands in Thousand Island Lake but there are enough islands to make this lake one of the most picture-perfect postcard-worthy scenes of the JMT. The best views and campsites are along the north side of the lake, where you'll have uninterrupted views across the water toward 12,936-foot Banner Peak. Be aware that a few older, unofficial sites are within 200 feet of the lake, too close to the lake for today's Leave No Trace standards. They are flat and look inviting, but please pitch your tent at a site above the shoreline (like the campsite below).
3) Garnet Lake (SOBO Mile 45)
There is a reason this lake was one of Ansel Adam's favorite places to photograph. Banner and Ritter Peaks rising in the distance, amazing swimming, and dozens of tree-covered islands dotting the lake make it one of the more recognizable lakes in the Sierras.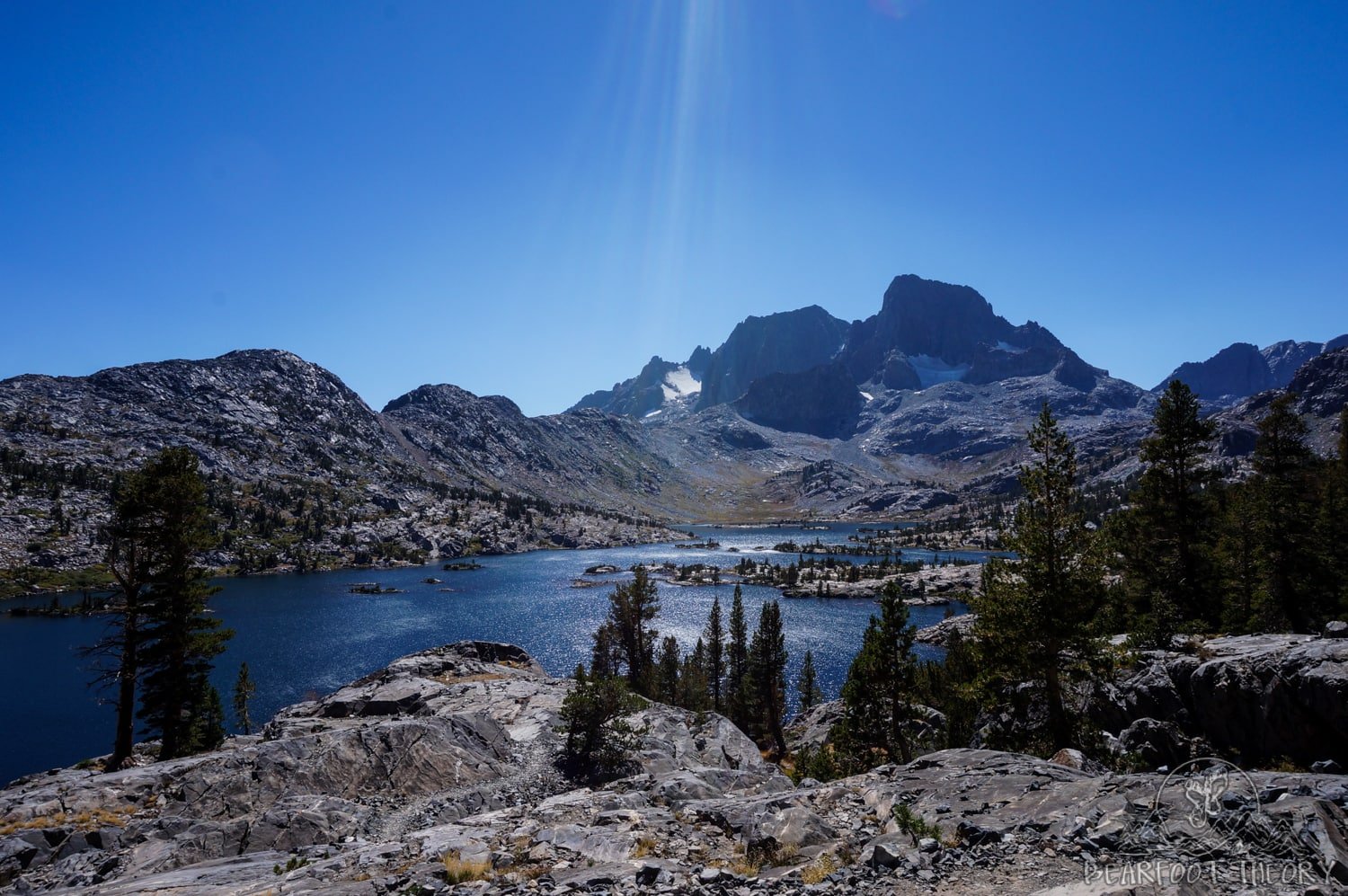 4) Lake Ediza Junction (SOBO Mile 47)
Once you're out there you'll start to see that the afternoon sun is a critical component of an awesome campsite and a few sites around the Lake Ediza junction offer just that. Beyond Lake Ediza, you descend down to Shadow Lake, which is gorgeous, but shady as the name implies. So stop here and bask in those rays until the sun sets behind the jagged ridge to the west. While the creek will likely be too shallow to swim in, photographers will love the morning reflection of the mountains in the creek.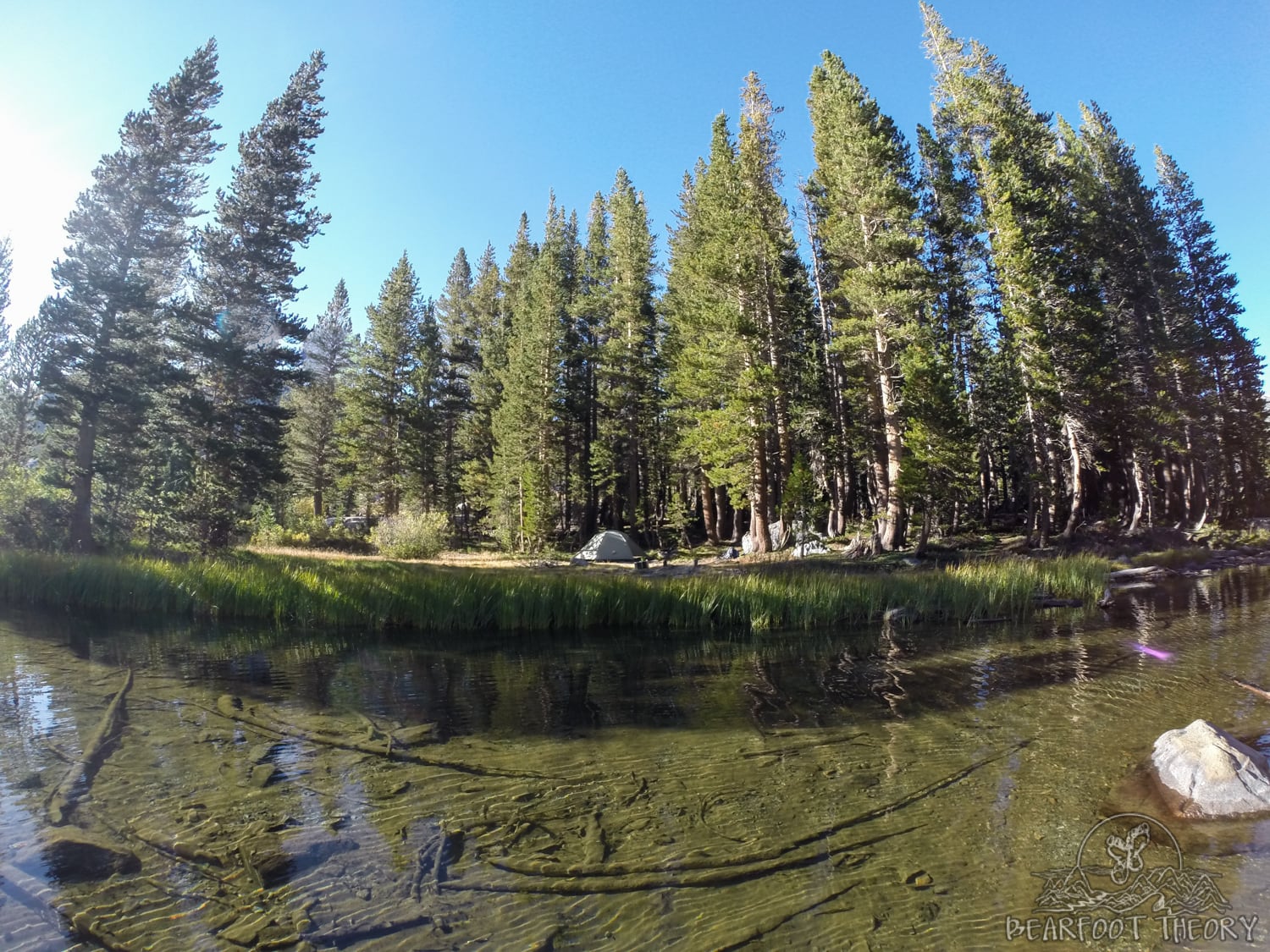 5) Minarets Lake Loop (SOBO Mile 47)
For an incredibly scenic bonus JMT side mission that begins at the Lake Ediza Junction, consider hiking the Ediza and Minaret Lakes Loop, which makes a semi-circle off the JMT between the Ediza Junction and Johnston Meadow. We enjoyed one of the best John Muir Trail campsites between Cecile and Minaret Lakes. This 8.5-mile loop doesn't add any significant mileage to a JMT hike (you'll be skipping an 8.1-mile section between Shadow Creek and Johnston Lake) and the views of the iconic and spiky Minarets across the high lakes basin are definitely worth the detour.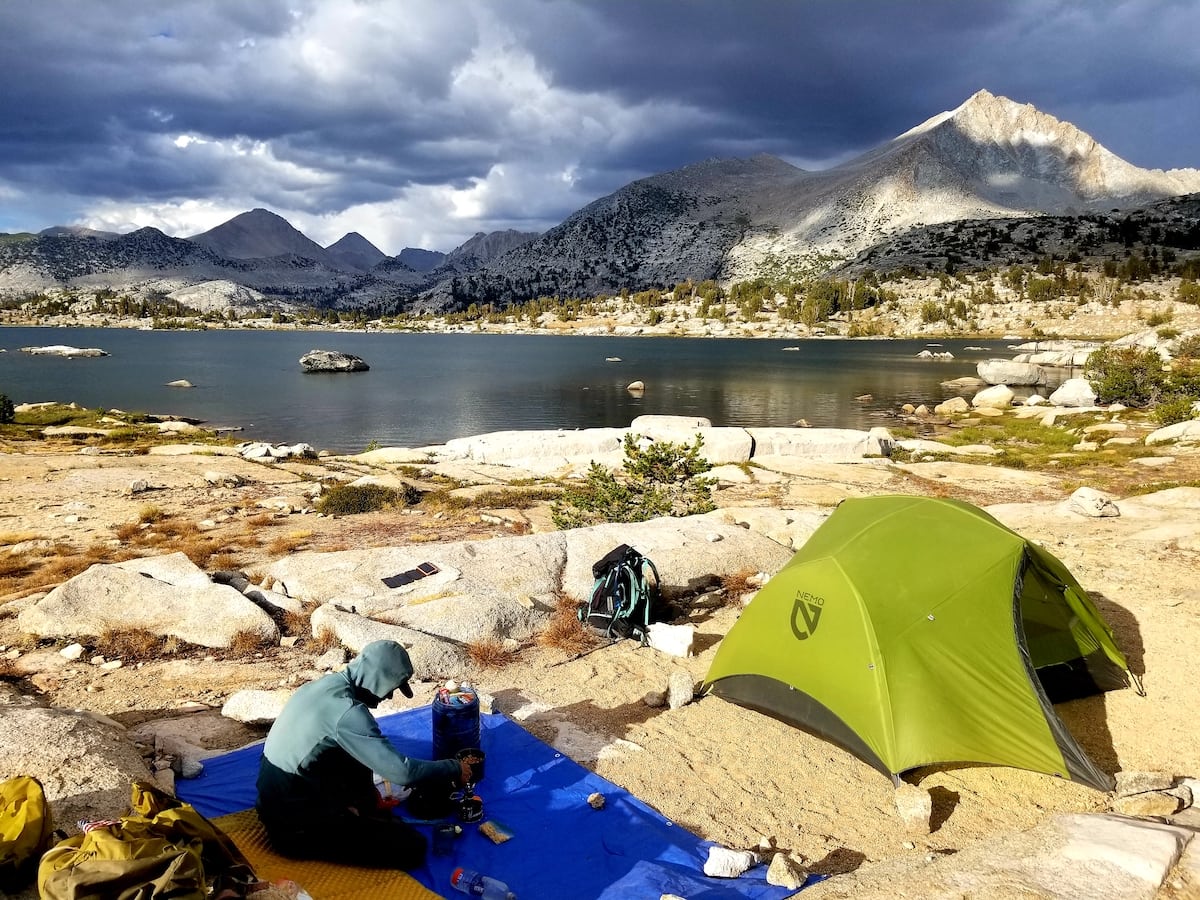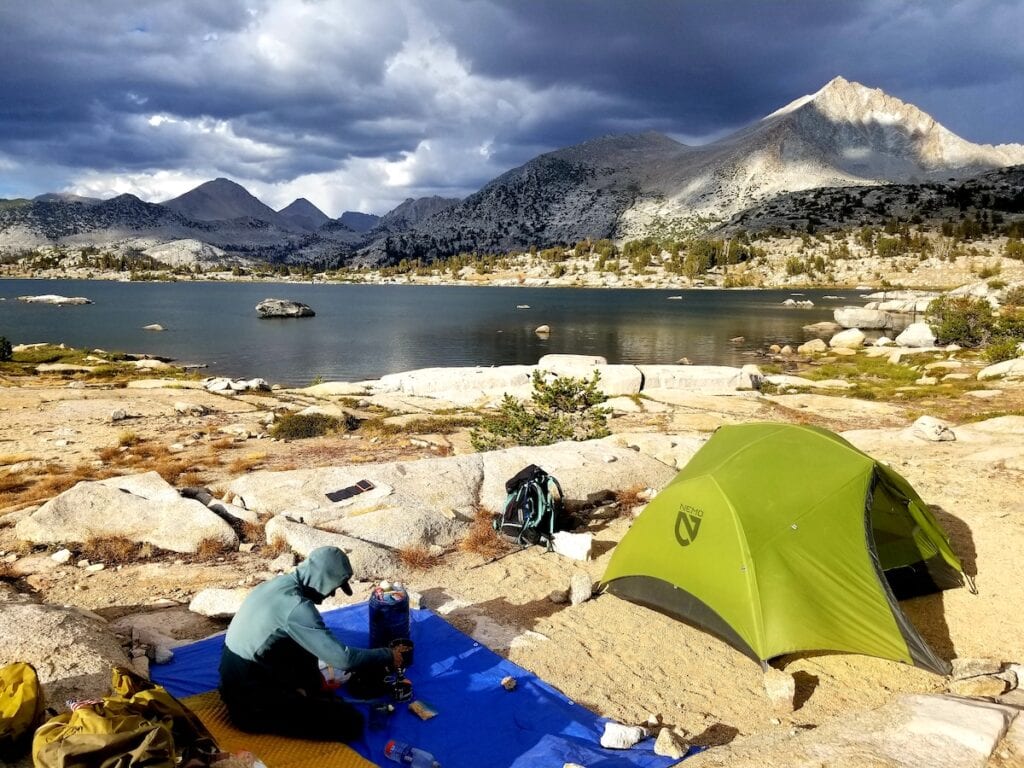 6) Virginia Lake (SOBO Mile 72)
We didn't stay here because we thought it was too early to stop for the day, so we had a nice long lunch, did some swimming, and continued on. As we left the lake, a deep sense of regret started to sink in, and we agreed that we should've camped here. On the west side of the lake, there are dozens of flat and private spots to set up shop that provide easy lake access and beautiful views.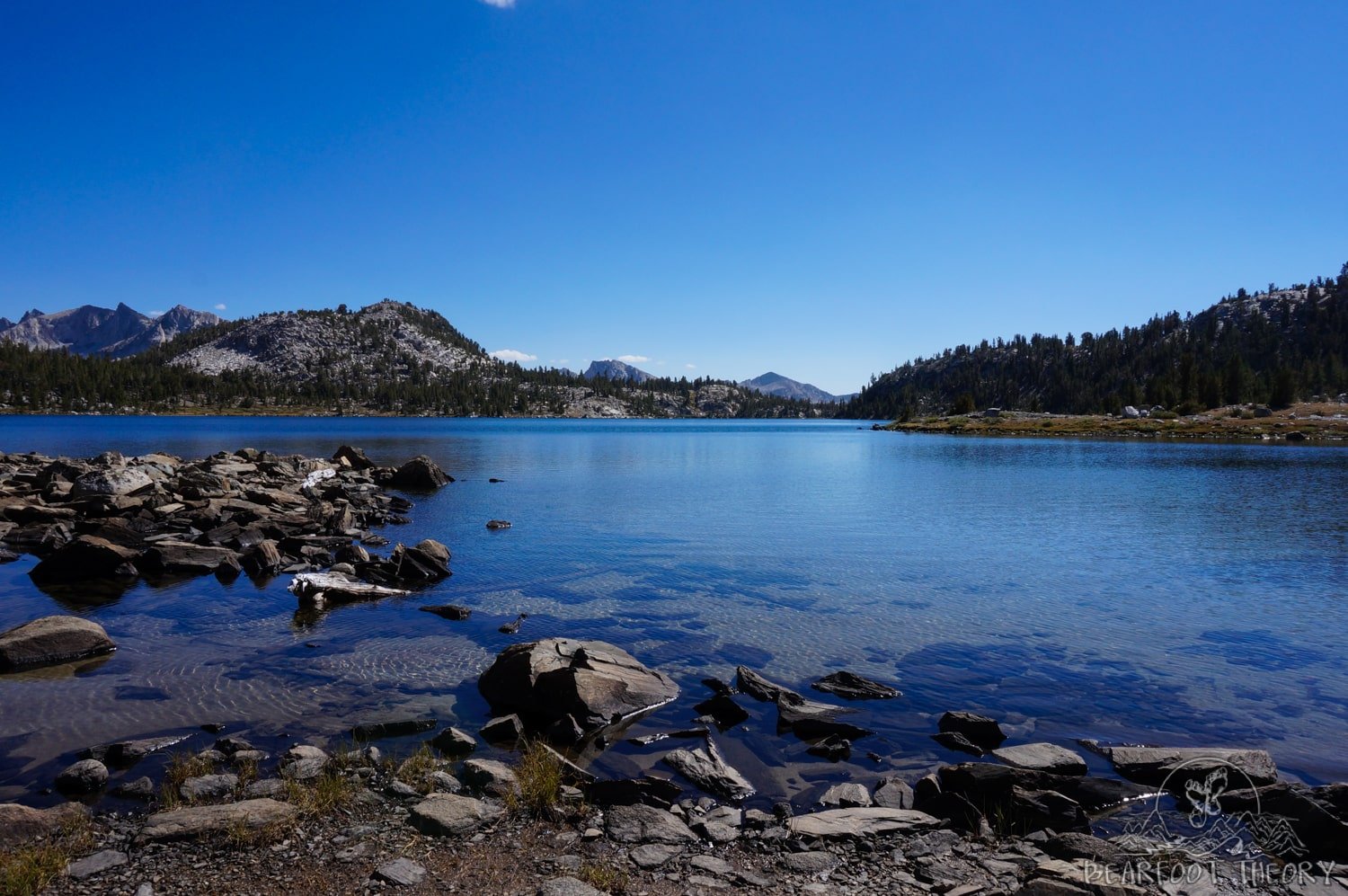 7) Vermillion Valley Resort (SOBO Mile 88)
In 2020 when Mary hiked the JMT, the ferry across Lake Edison wasn't running so she had to hike 13 miles off-trail to get to and from Vermillion Valley Resort. By sheer luck, she showed up on BBQ night and the delicious hot meal, hot showers, laundry, hiker box resupply, and camaraderie with other hikers made the detour worth every step. VVR's old-time general store and tent camping area is not wilderness camping, but it will fill your canteen in more ways than one so we had to include it in our favorite JMT campsites.
*Note: As of 2022, the ferry is back in service and typically runs from July to October.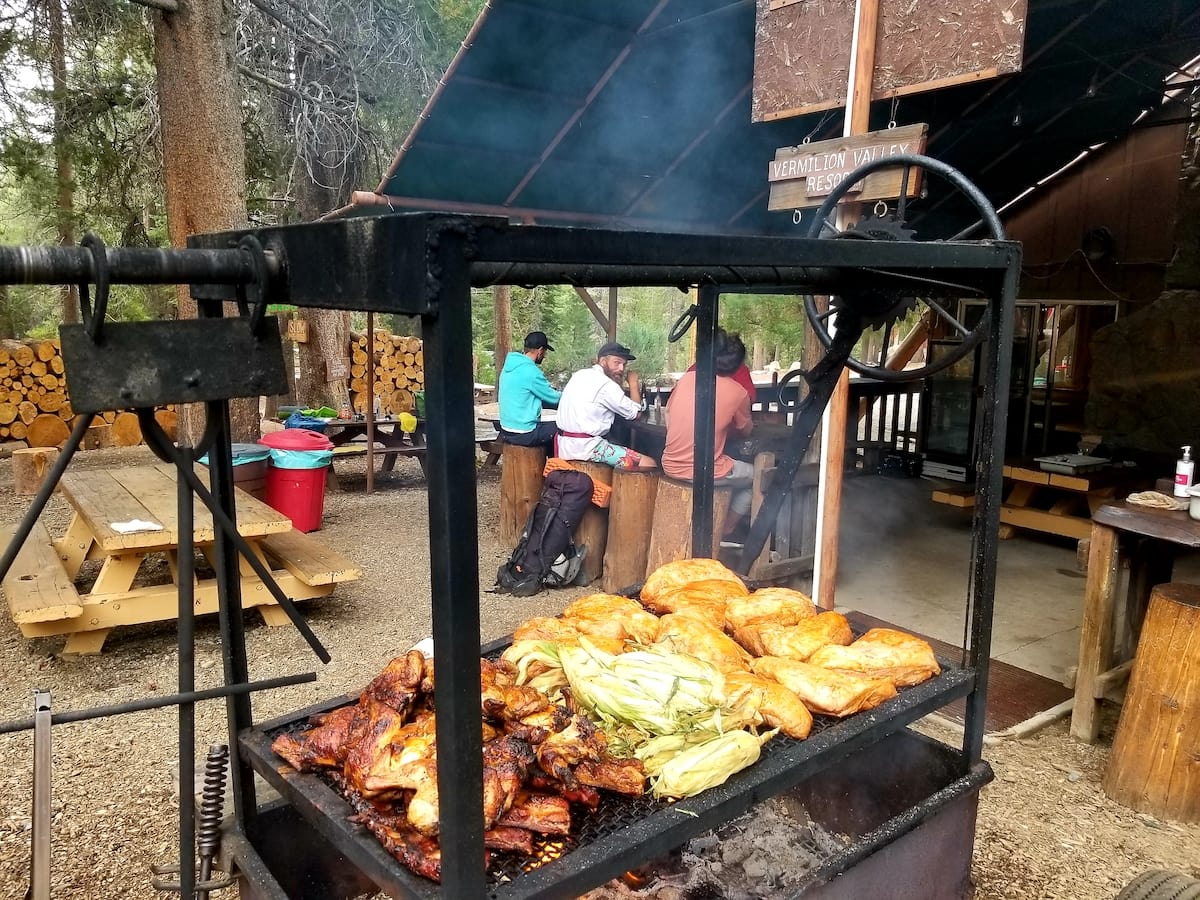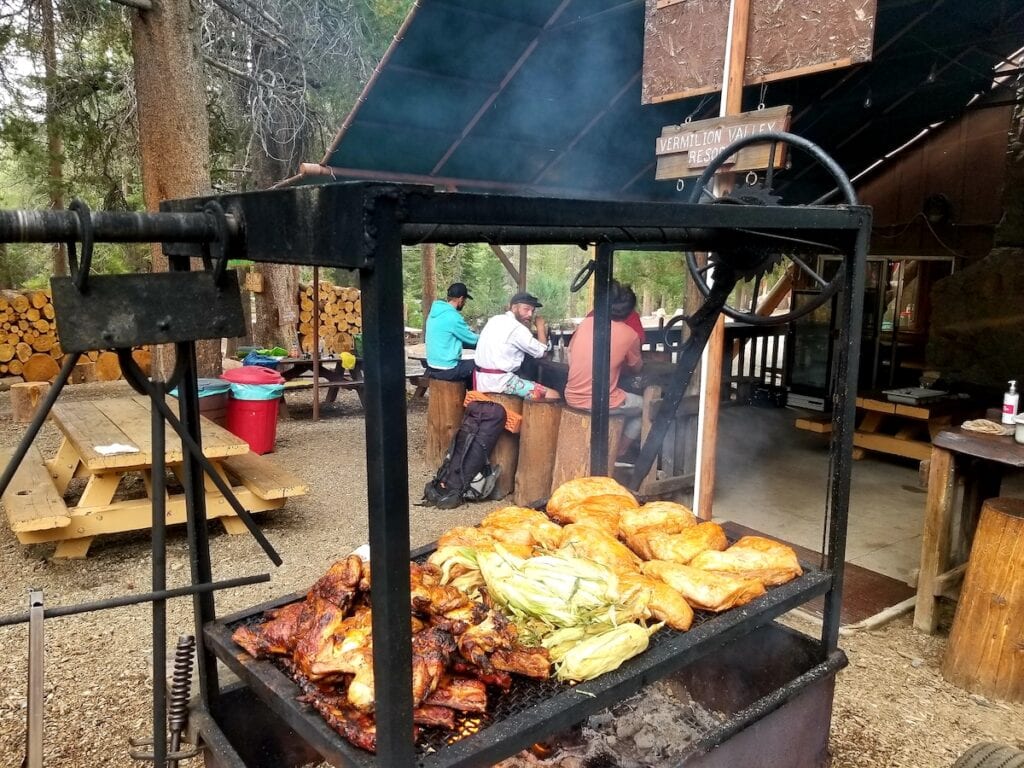 8) Bear Creek (SOBO Mile 96)
You stumble on Bear Creek after a long hot, dusty hike up and over Bear Ridge, and when you finally reach Bear Creek's idyllic swimming holes, you'll be dying for a place to cool off. So take a dip and relax the rest of the day on the big flat granite boulders that are scattered throughout the middle of the cascades.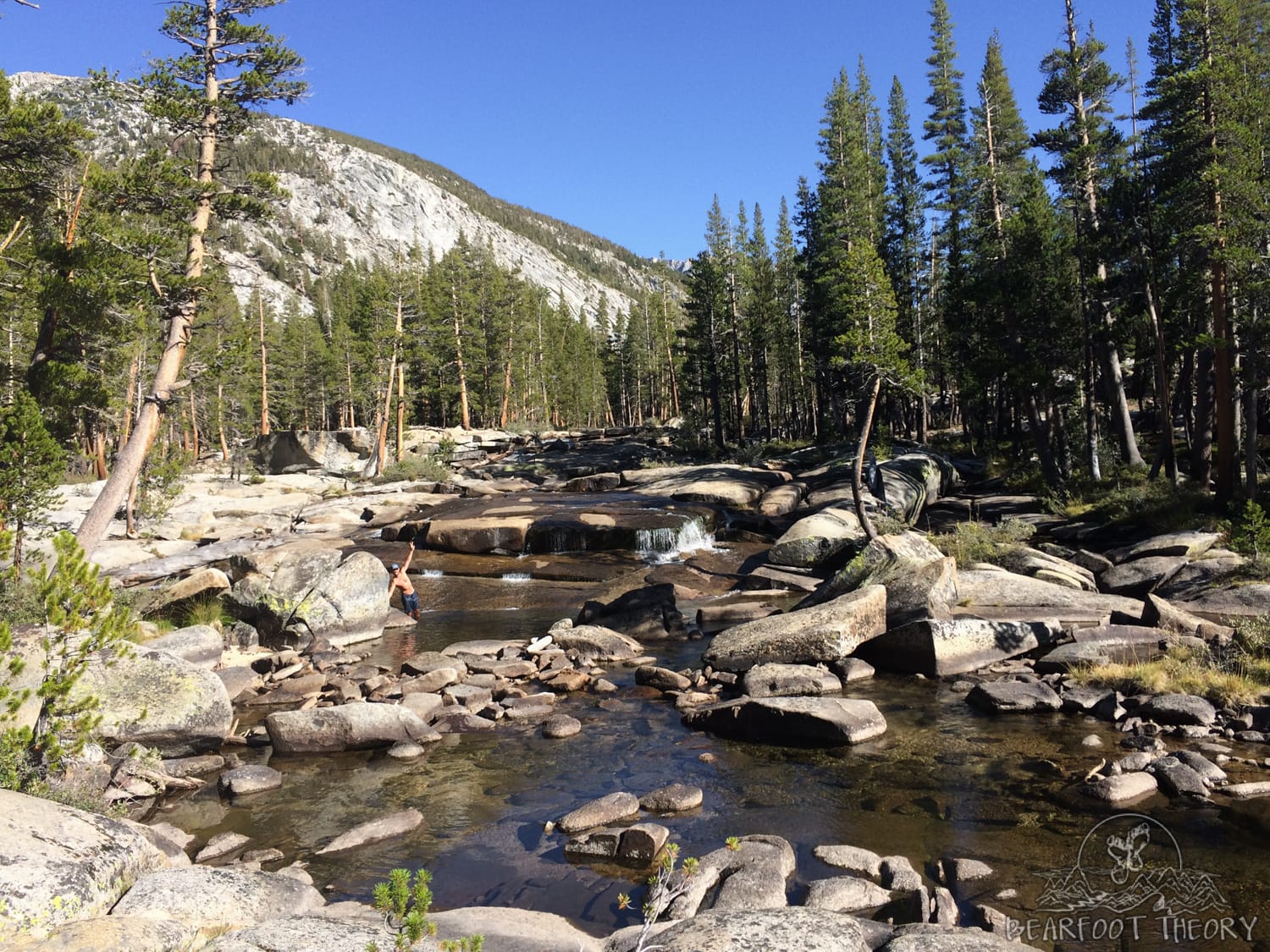 9) Marie Lakes (SOBO Mile 99)
The campsites at Marie Lakes are smack dab in the middle of one of those iconic granite lake basins created by the long-lost glaciers of the Sierra. During the last glaciation, a huge mass of ice sat in this bowl between 10,898 foot Selden Pass and the 13,075-foot Seven Gables. All that weight gouged out the smattering of depressions that are now the Marie Lakes, Medley Lakes, and Three Thousand Islands Lakes. Surrounded by lakes you'll be treated to an incredible lightshow on the water and a silvery granite skyline at both sunrise and sunset.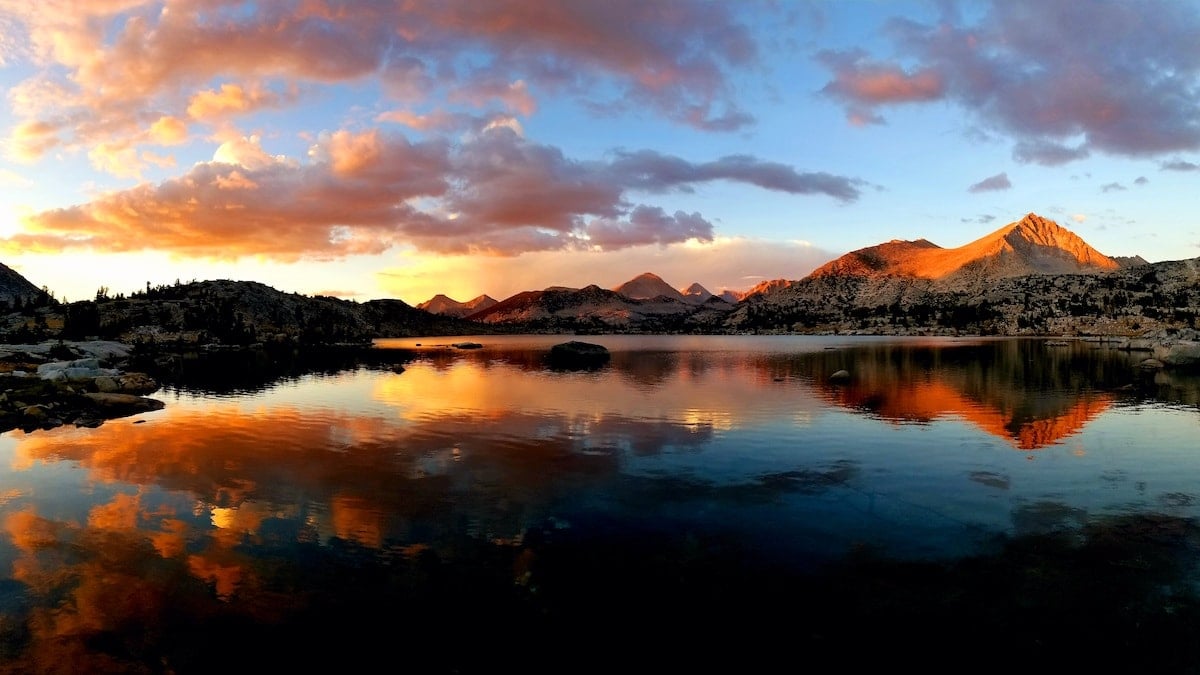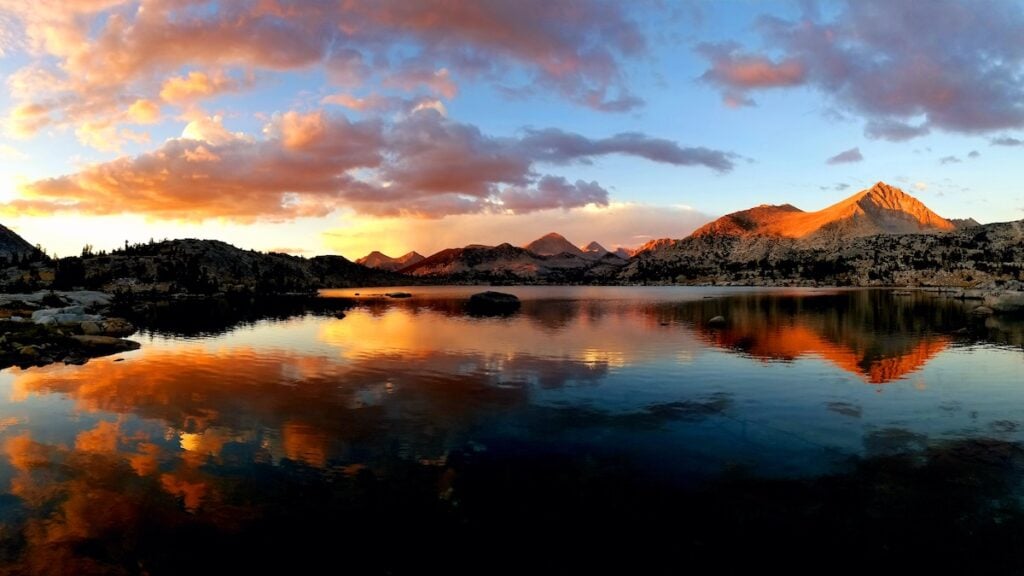 10) McClure Meadow (SOBO Mile 119)
The night we spent in McClure Meadow happened to be a full moon, and watching the moonrise above Evolution Basin was one of the most spectacular things I've seen in my life. There is also a lovely meandering creek where you can watch the sunset and soak your sore feet.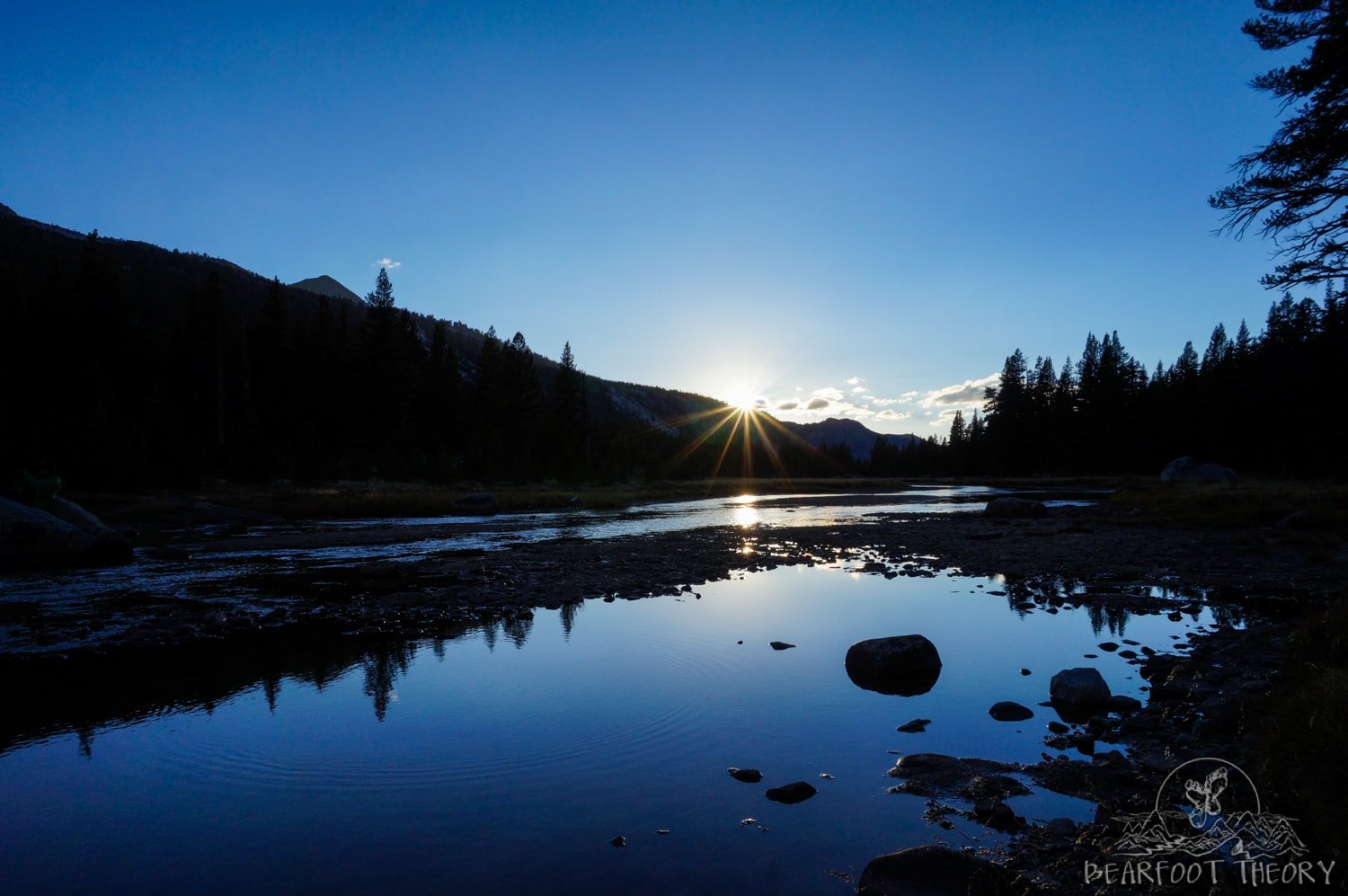 11) Evolution Basin and Darwin Bench (SOBO Mile 122)
Evolution Lake is another incredible John Muir Trail campsite, where Mary and her hiking partner caught several Golden trout. After setting up camp and hanging our food they hiked up to Darwin Bench, a hanging lakes basin that overlooks Evolution Basin. This was a spectacular spot to appreciate the ghosts of glaciers past that once overtopped all but the highest peaks in the Sierra.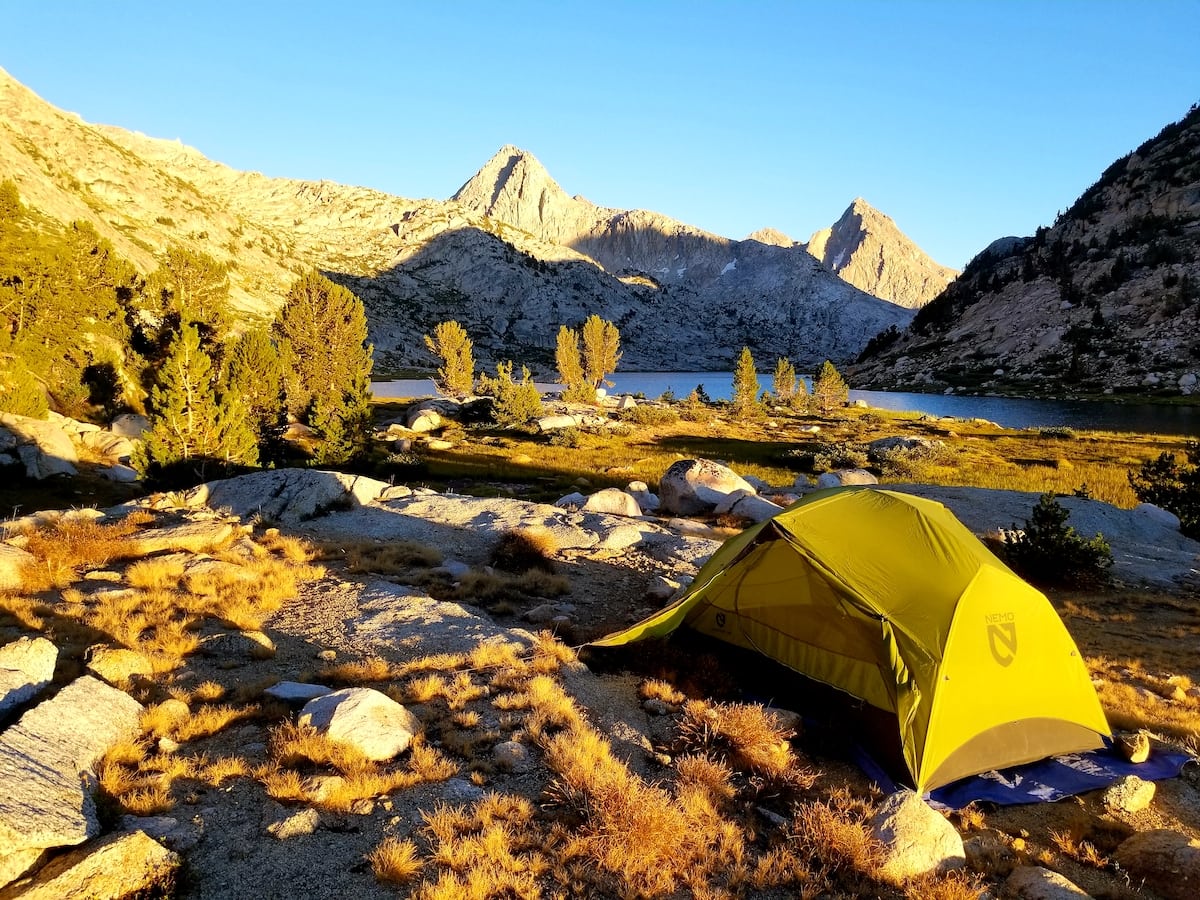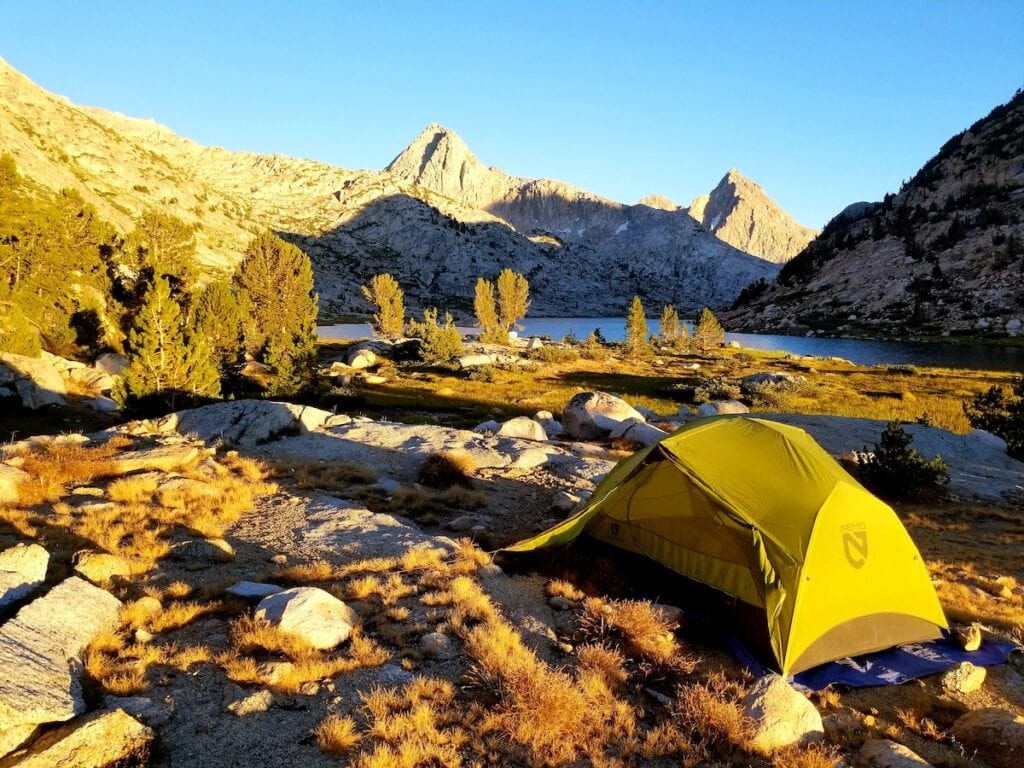 12) Lakes North of Pinchot Pass (SOBO Mile 159)
Unlike other areas on the trail, the mountains around Pinchot Pass are dominated by neon red hues that light up during the alpenglow hour. There are several isolated lakes to choose from, so have your pick and enjoy those gorgeous colors.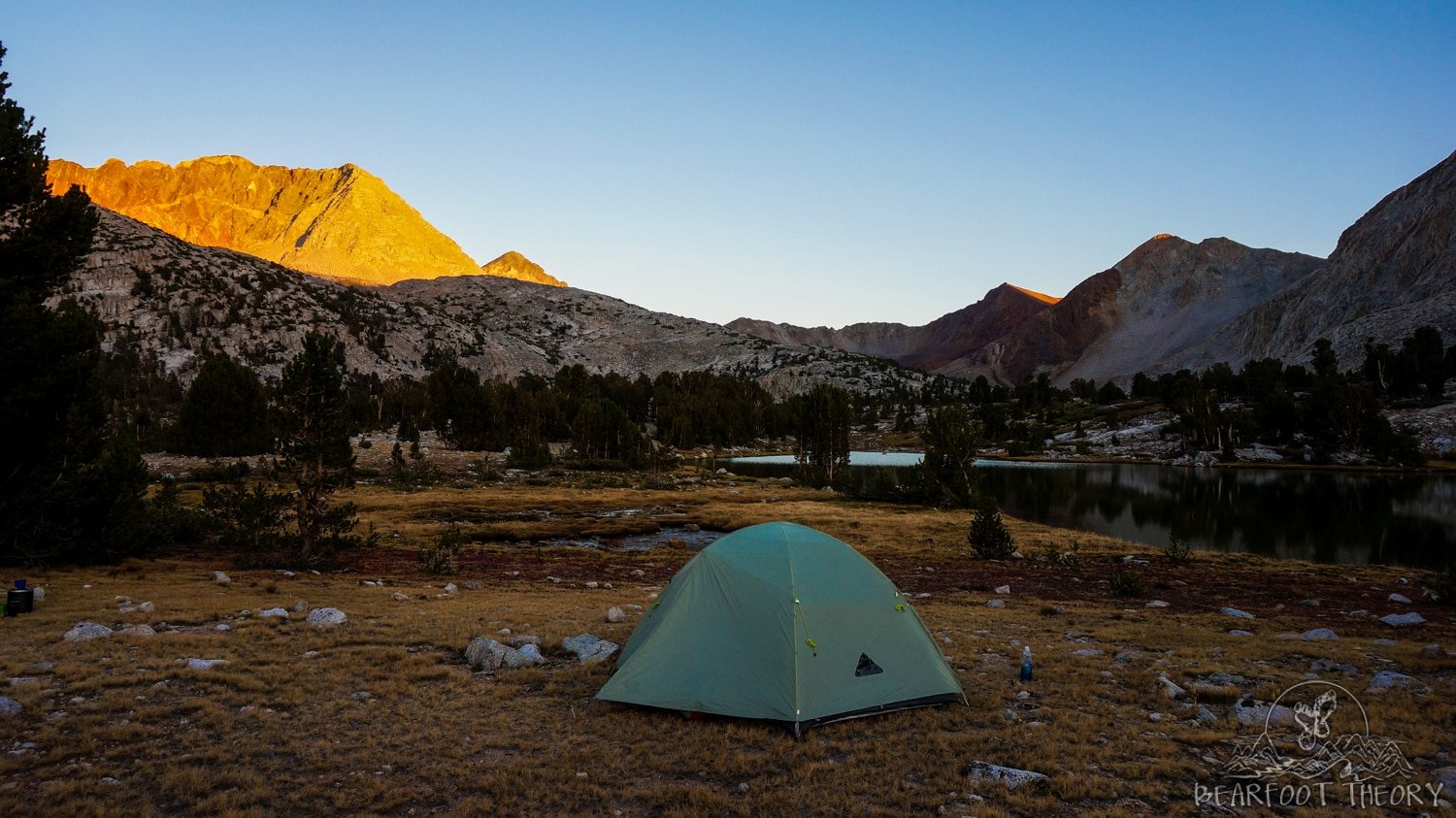 13) Middle Rae Lake (SOBO Mile 172)
Middle Rae Lake will likely be one of the busier campsites you encounter on the trail, but it's for a reason. Awesome swimming, iconic peaks like Fin Dome and the Painted Lady, and some of the most perfect sunrise reflections make it worth putting up with a small crowd.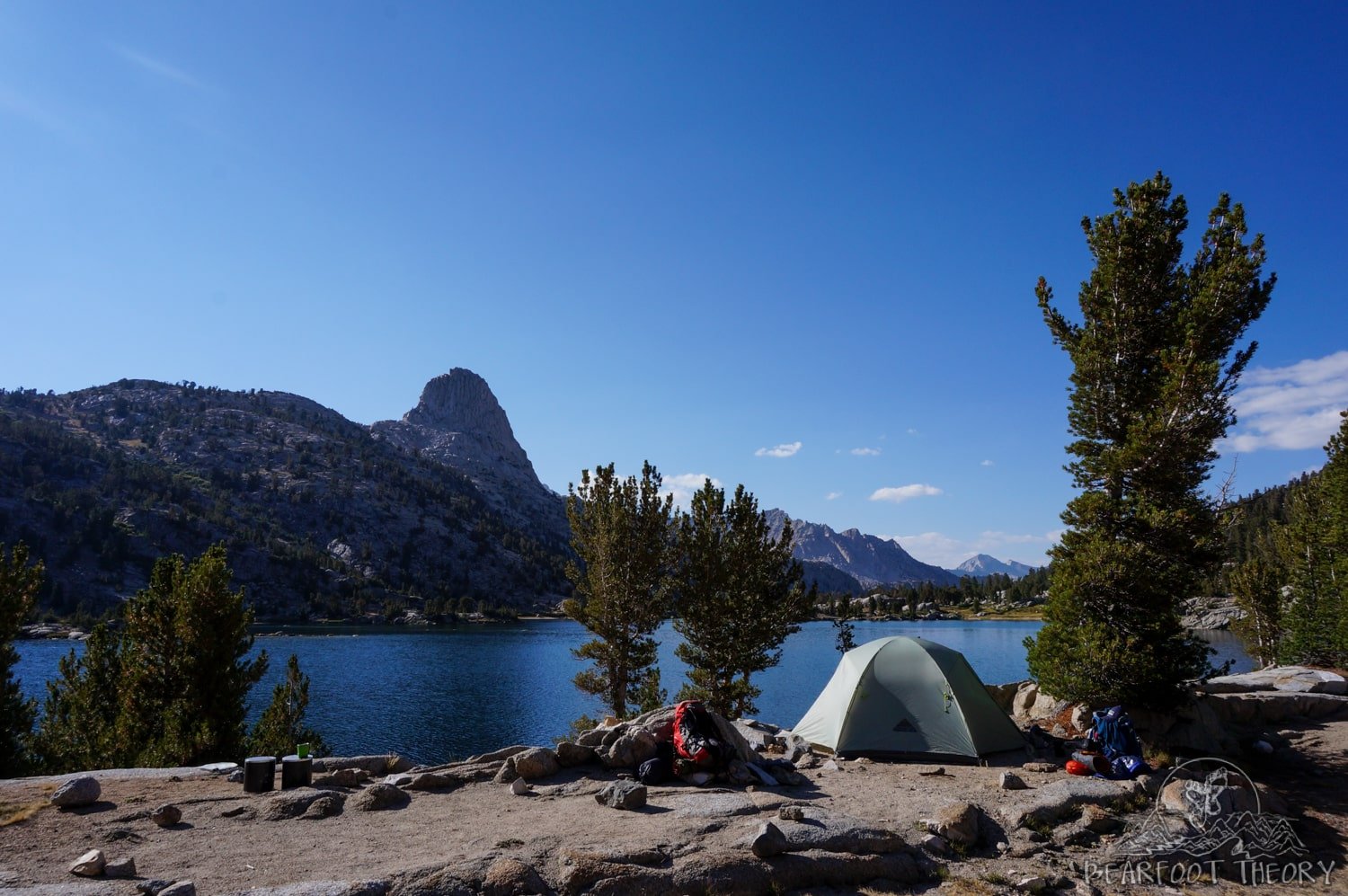 14) Bighorn Plateau (SOBO Mile 196)
Bighorn Plateau offers unparalleled views of the night sky, and it's also where you get your first glimpse of Mt. Whitney. Being on a flat expanse completely above the treeline, Bighorn Plateau is a great place to practice some night photography. However, you should only camp on the plateau if the sky is clear. Getting caught up there in a thunderstorm is not only unpleasant but can be very dangerous.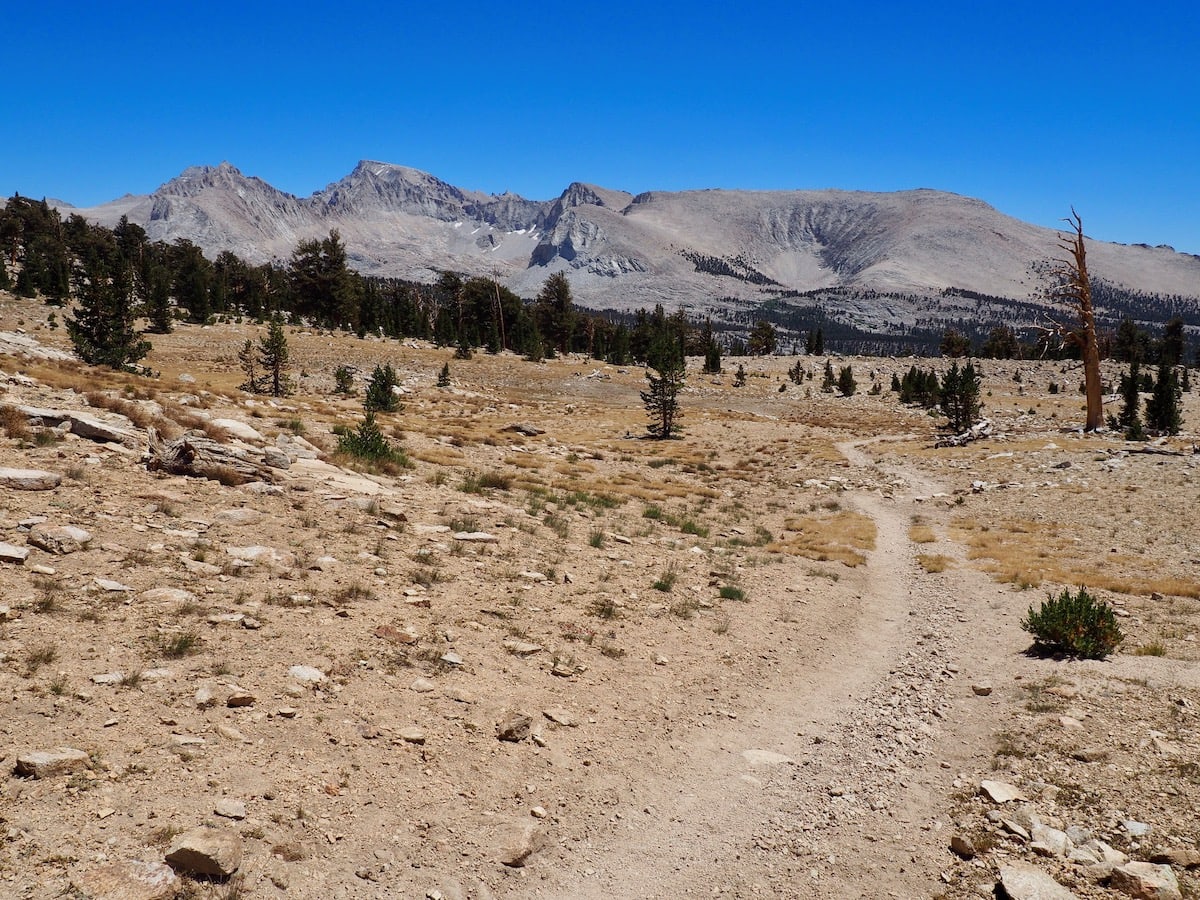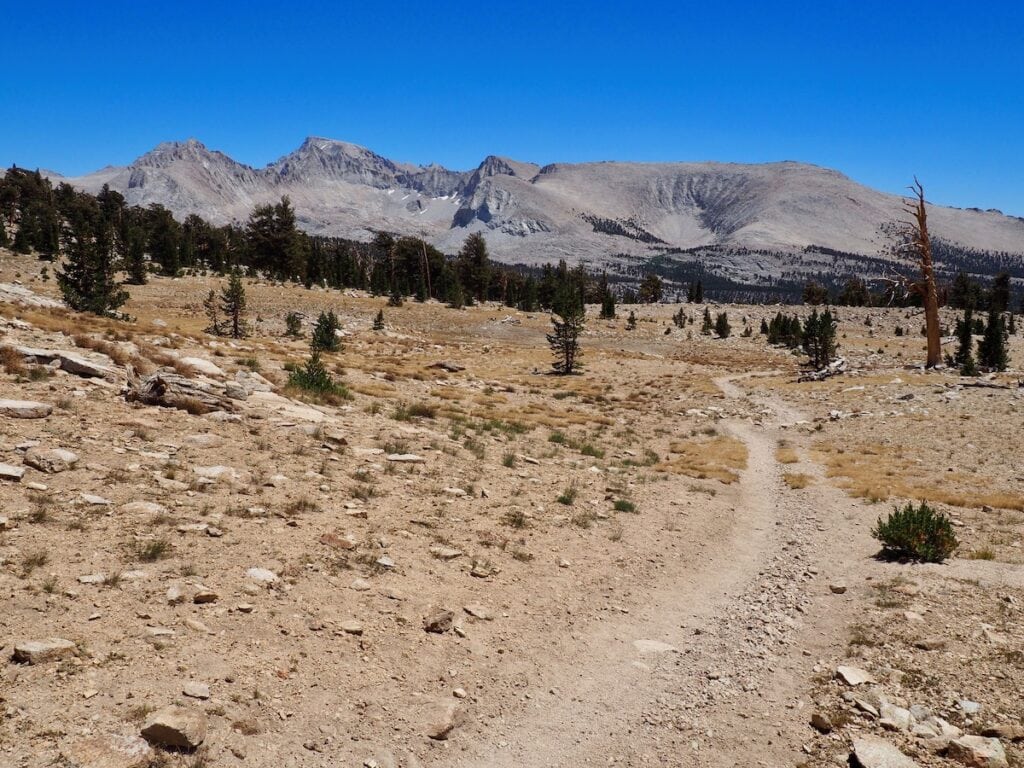 15) Above Guitar Lake (SOBO Mile 206)
Everything I read leading up to my hike was that Guitar Lake was the last place to get water before heading up to Mt. Whitney. As a result, that's where most people spend their last night on the trail. Just before Guitar Lake, we ran into a ranger who told us that if we kept going about a 1/2 mile above Guitar Lake there were a series of small unnamed lakes, so we decided to check it out. It ended up being the best decision.
Guitar Lake gets cold and shady early in the afternoon, but the small lake above it offered solitude, late-day sun, and an incredible view of the sun setting behind Guitar Lake. We couldn't have asked for a better way to spend our last night on the John Muir Trail.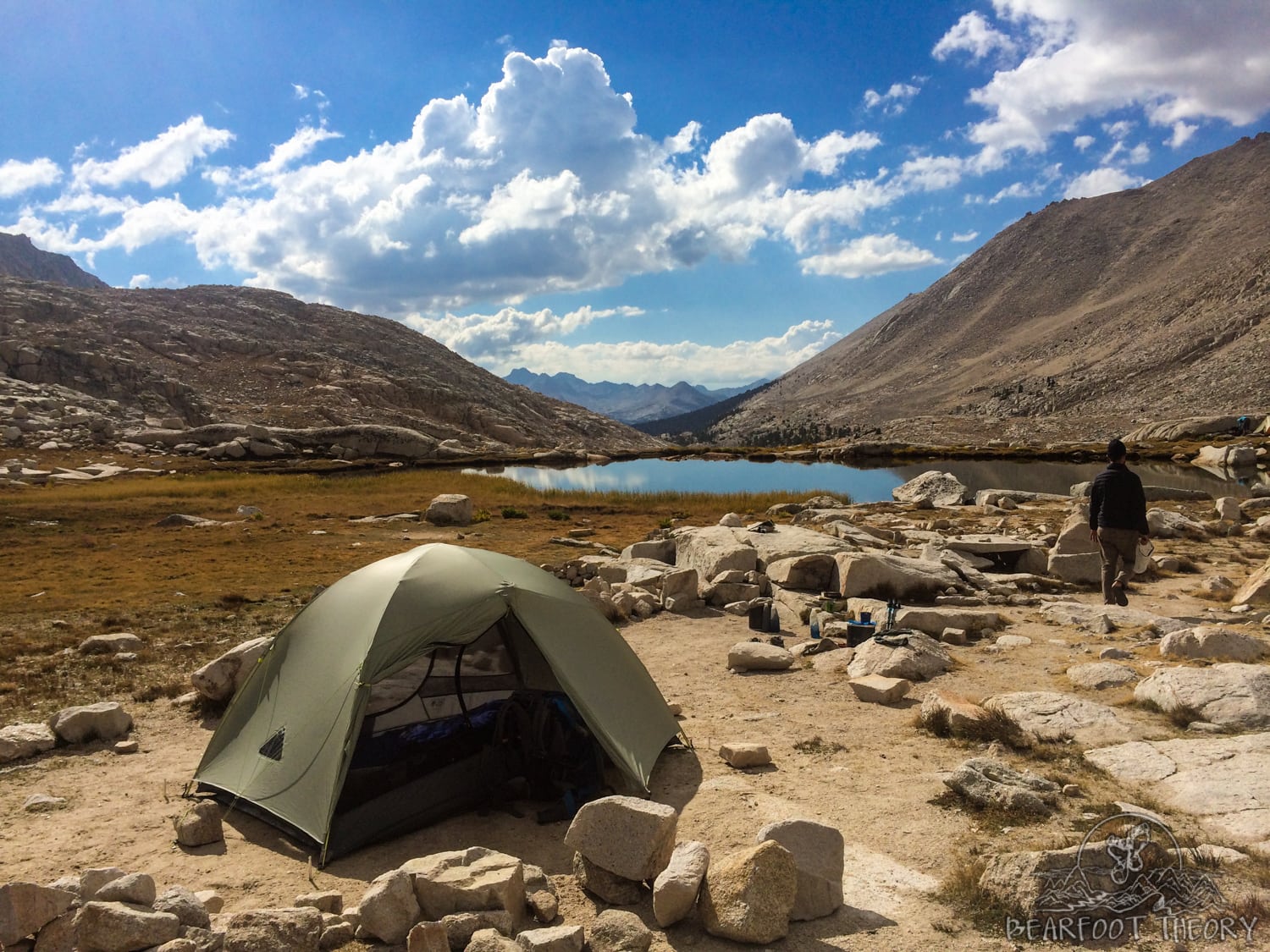 Related Blog Posts:
>> See our entire John Muir Trail archive
Do you have any questions about camping on the JMT? What are your favorite John Muir Trail campsites? Let us know in the comments!