Back in 2014, I hiked for 22 days on the John Muir Trail and to this day, it stands out as one of the best life experiences I've ever had. Starting in Yosemite National Park and ending atop the summit of Mt. Whitney, the highest peak in the lower 48, the John Muir Trail offers everything you could ask for on a long-distance backpacking trip. INCREDIBLE scenery, a good challenge, secluded camping, mountain lakes and rivers, and more. The process of planning for a JMT thru-hike is no "walk in the park", though. It can seem a little daunting at first, so in this post, I've rounded up plenty of John Muir Trail maps, books, planning tools, and resources to help you prepare for thru-hiking the JMT.
Here are the best John Muir Trail maps, books, resources, and planning tools to help you prepare for your JMT hike.
And as it goes in all of the destinations we share, please practice good trail etiquette and remember to Leave No Trace. This means packing out all of your garbage, being respectful to others on busy trails, and following the established rules.
Best John Muir Trail Books & Documentaries
When planning my JMT thru-hike, I bought a few books for reference. While physically preparing yourself for a thru-hike and making sure you have your JMT gear dialed in is important, you also need to mentally prepare yourself for the highs & lows of trail life. Here are the best John Muir Trail books to support you through the FULL planning process as well as a few to provide some inspiration for your journey.
John Muir Trail Guidebook by Elizabeth Wenk
Elizabeth Wenk crushes it with her John Muir Trail guidebook, which answers everything you need to know pre-trail. This JMT book has a mile-by-mile breakdown of the trail, info on water availability, good camps, and more. While it added a little weight to my pack, I'm happy I brought it with me. Every night at camp, we'd bust out this book and make our plan for the next day.
Elizabeth Wenk also has a South to North John Muir Trail edition if you're going the opposite direction (most JMT thru-hikers hike North to South).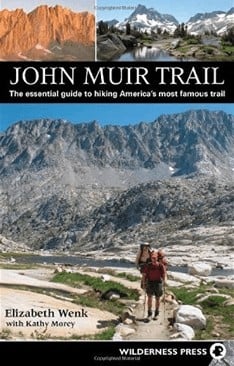 Highs & Lows on the John Muir Trail by Inga Aksamit
For mental prep & inspiration, I recommend the book, Highs & Lows on the John Muir Trail. It's a personal account of the author's thru-hike and it provides great insight on what to expect on the trail – good and bad.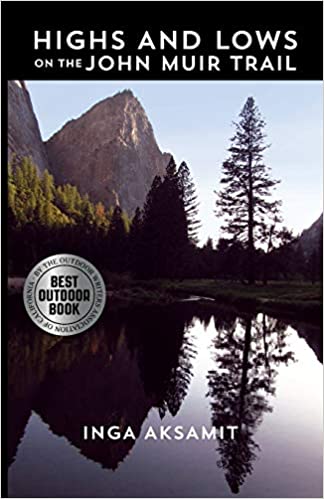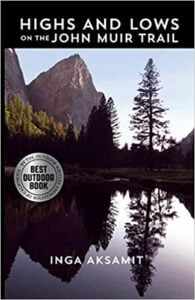 Wilderness Essays by John Muir
If you haven't read John Muir's Wilderness Essays yet, it's also a must-read. As your start date nears, pick it up, sit back and take a moment to immerse yourself in Muir's words as he covers not only the High Sierra but also wilderness regions from Oregon and Alaska to Yellowstone.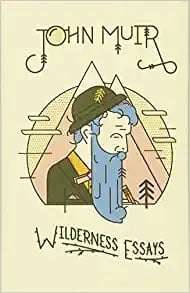 Almost Somewhere: Twenty-Eight Days on the John Muir Trail by Suzanne Roberts
Part memoir, part nature writing, part travelogue, Almost Somewhere is an account of two women's trek along the John Muir Trail. Just after graduating from college, Suzanne and a friend embarked on a one-month adventure that ultimately changed her life. If you're looking for an inspiring read before you set out on the trail yourself, this is it!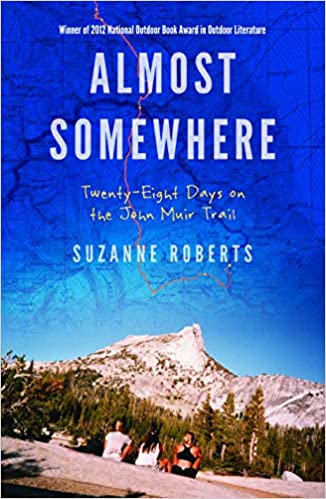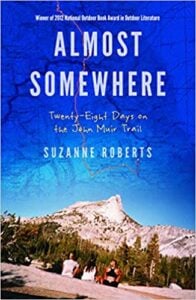 Discovering the John Muir Trail: An Inspirational Guide to America's Most Beautiful Hike by Damon Corso
Discovering the John Muir Trail isn't a book that you want to take with you on the trail, but it's an excellent planning tool full of maps, information, trail guides, and beautiful photography. Use it pre-hike to help plan your adventure and then enjoy it as a coffee table keepsake to bring back memories and good times on the JMT.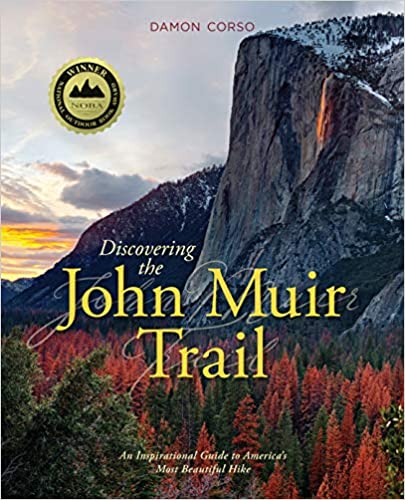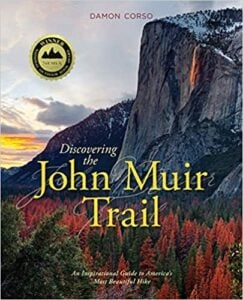 Mile… Mile & a Half Documentary
This lighthearted and beautifully filmed trail documentary follows a group of artists as they step out of their comfort zones and thru-hike the JMT with the goal of creating art. The hour-and-a-half documentary is free to watch on Amazon (with ads) and I highly recommending it! You'll be more stoked than ever to get out on the trail.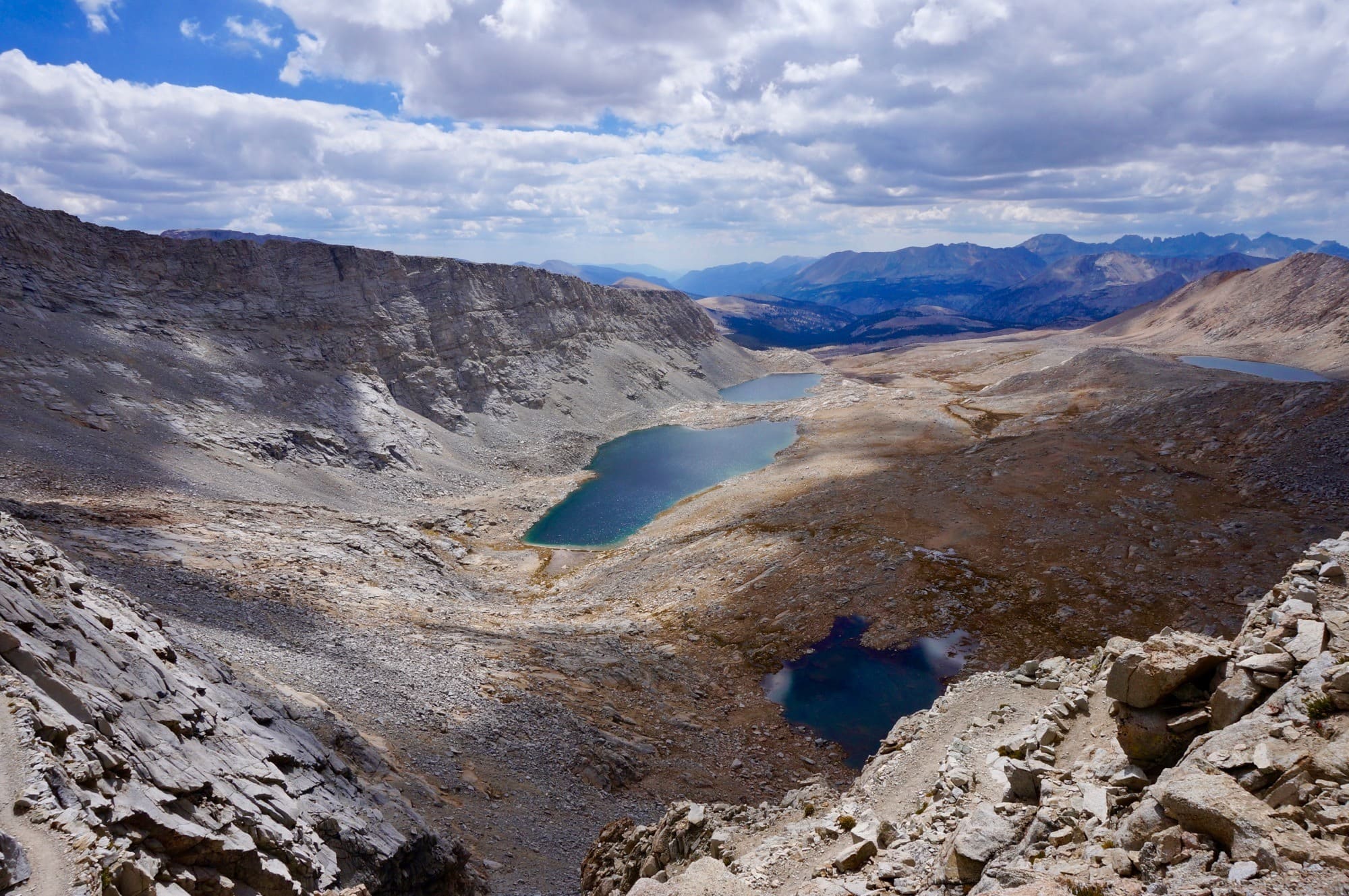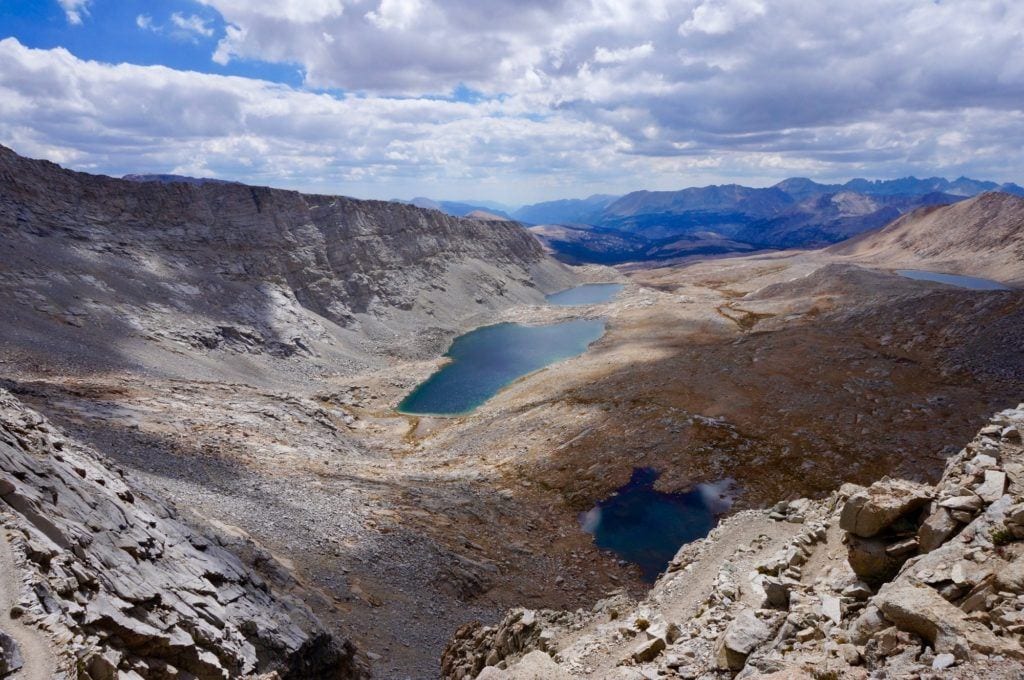 ---
Best John Muir Trail Maps
A paper John Muir Trail map is essential for your hike. You'll be able to check your progress, make a plan for each day, and identify topographic features of interest like rivers and nearby peaks (not to mention avoid getting lost). Learn how to read a topographic map before heading out too, it'll make it much easier to get a lay of the land from your JMT map.
JMT Map Pack, Tom Harrison
I packed Tom Harrison's JMT Map Pack. The best thing about these topographic maps is that they are built for the trail – they're durable and water-resistant. There are thirteen individual color maps clearly marking your route from Yosemite Valley to Mt. Whitney. The separate pages are nice because you can store that day's page in your pocket and the rest in your pack.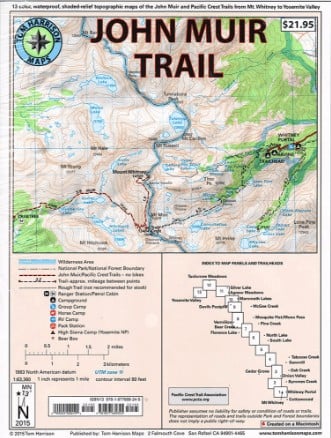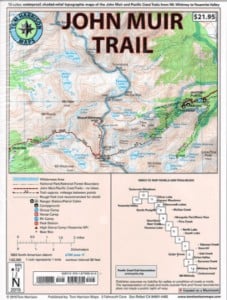 John Muir Trail Pocket Atlas, Erik Asorson
The John Muir Trail Pocket Atlas is also very popular among JMT hikers. You can't argue with packing this book; it's only 3 ounces!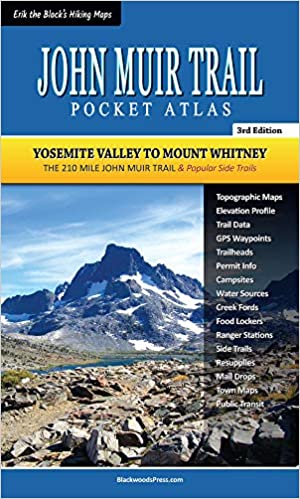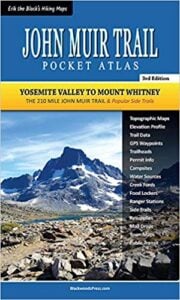 John Muir Trail Map, National Geographic
The National Geographic John Muir Trail map is waterproof and tear-resistant. It a great budget option for JMT thru-hikers, although doesn't provide as much detail and information as the two previous maps.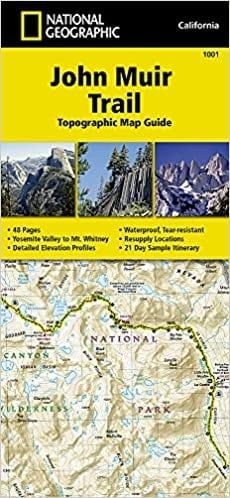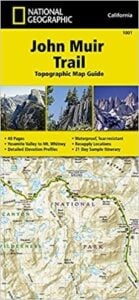 ---
Best John Muir Trail Apps
Gaia's John Muir Trail GPS Map
A really helpful John Muir Trail map is the Gaia NatGeo John Muir Trail map for premium subscribers. The topographic map (a digital version of the Nat Geo map above) has the JMT clearly marked as well as side trails and points of interest like campgrounds, historical markers, and bus stops.
The app allows you to also search on the trail, which is a great added feature, and for any trail you hike, Gaia allows you to track yourself and view your route afterward with stats like distance and elevation.
If you sign up at the link below, Bearfoot readers get 20% off a Gaia GPS membership and the app is useful far beyond the John Muir Trail.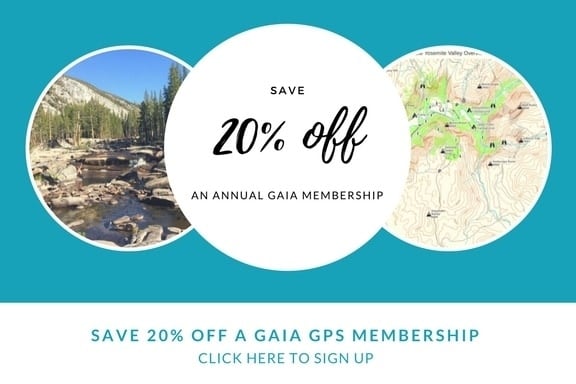 Guthook's John Muir Trail Guide App
Guthook's John Muir Trail Guide is a popular companion for a lot of JMT thru-hikers. It can be purchased for $14.99 within the Guthook Guides app which is available for both iPhones and Android devices. You can access these John Muir Trail maps offline, and the app covers the whole JMT from Yosemite to Mt. Whitney. It also includes many side trails and waypoints including water sources and resupply towns, among a number of other helpful features.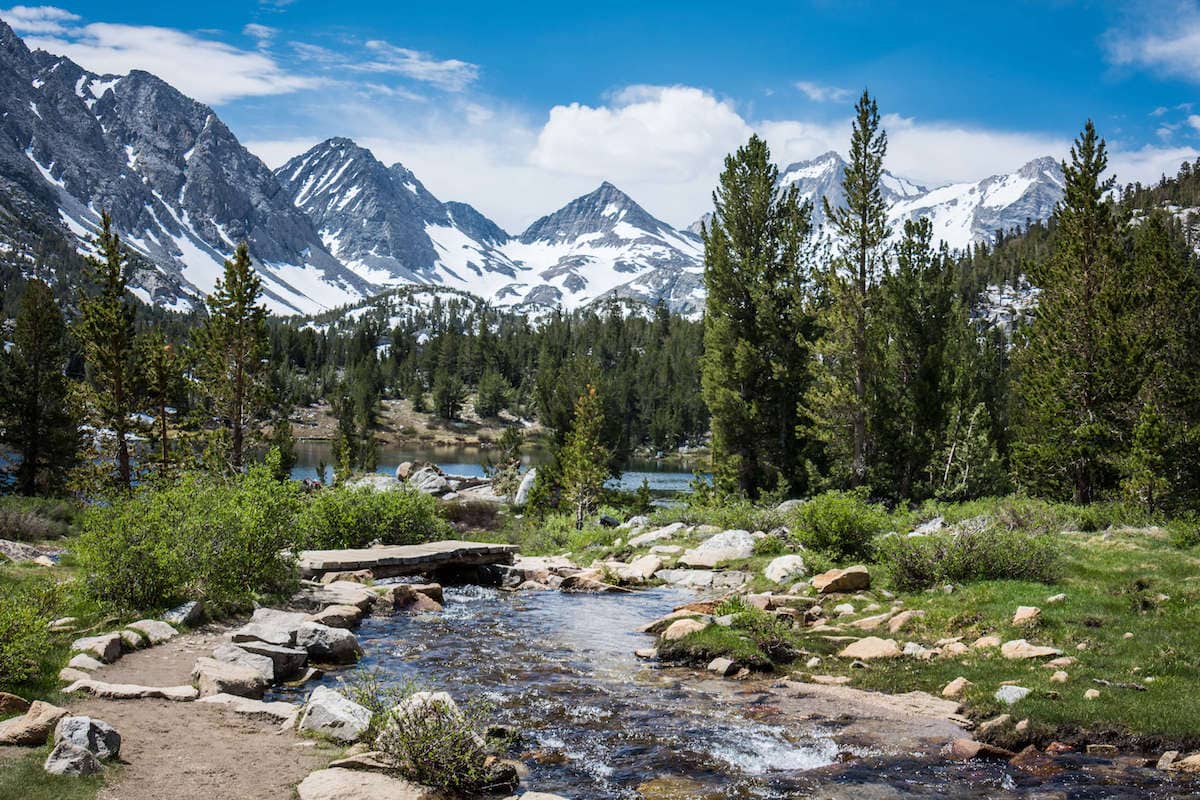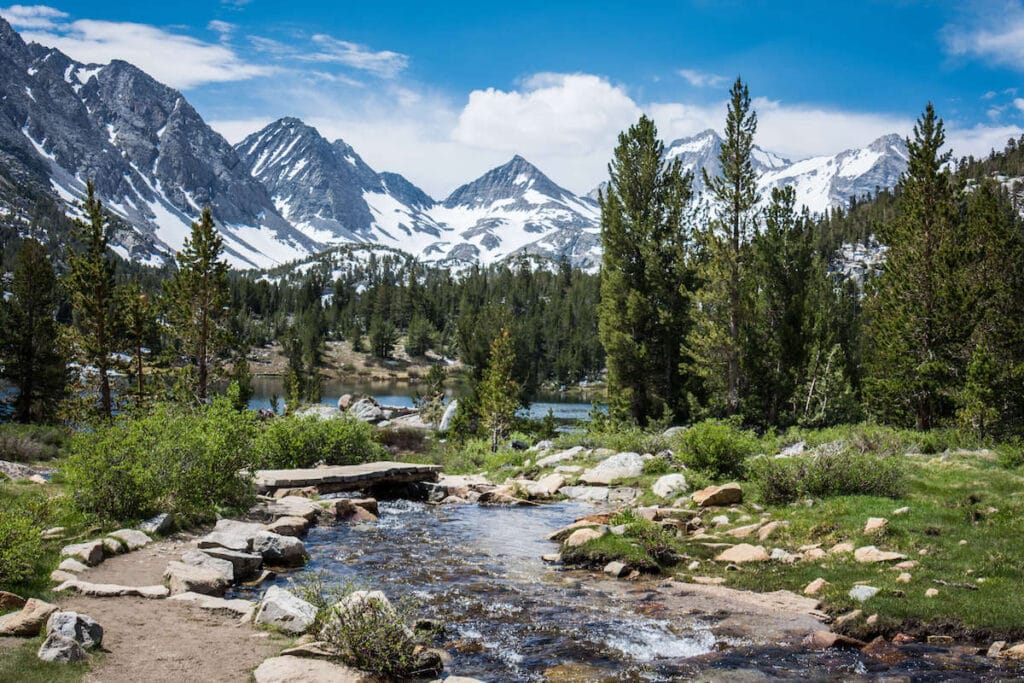 ---
Other John Muir Trail Resources
Facebook groups
Facebook Community Groups are not only a great place to gain John Muir Trail tips, tricks, and resources, but you can get answers to your posted questions from community members and even meet others heading for the trail around the same time you are.
Here are some JMT-specific Facebook Groups to join:
We also love our Bearfoot Theory Outdoor Adventurers Facebook Group which has numerous JMT-hiker alumni. Join us!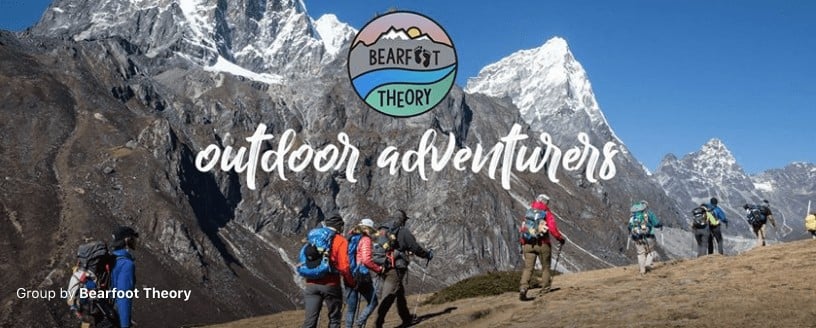 Hiking as a solo female? Read more about how to connect with other outdoor women for guidance & inspiration.
John Muir Trail Meet Ups
You can usually find a number of JMT events or meet-ups on MeetUp.com for each John Muir Trail season. Search for hiking buddies, group departures, or just get tips to help plan your thru-hike.
Pacific Crest Trail Association
The PCTA has a great vault of planning resources for JMT prospects. You can find detailed information on the intense permit process, transportation tips, and basic FAQs for planning your JMT thru-hike. I used the PCTA website extensively when planning my JMT hike.
Bearfoot Theory JMT Blog Posts
I've written up a number of helpful John Muir Trail blog posts based on my trip and the information is updated frequently so it stays relevant as the permit process changes and new gear comes out.
Check out these John Muir Trail posts to start planning your JMT Thru-hike:
---