10 Best Places to See Fall Foliage in Vermont
Experience Vermont's vibrant fall foliage at these 10 best places to view fall colors!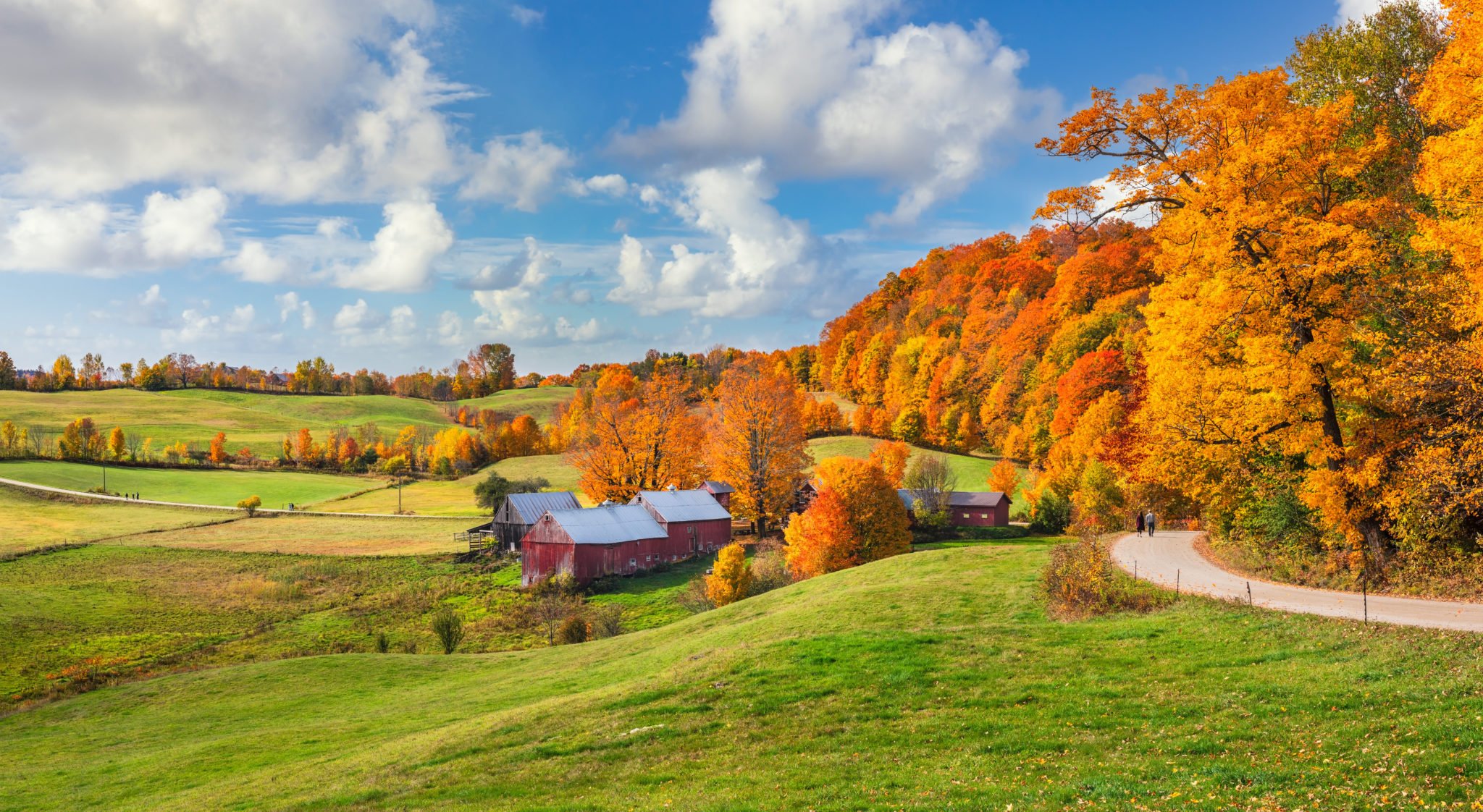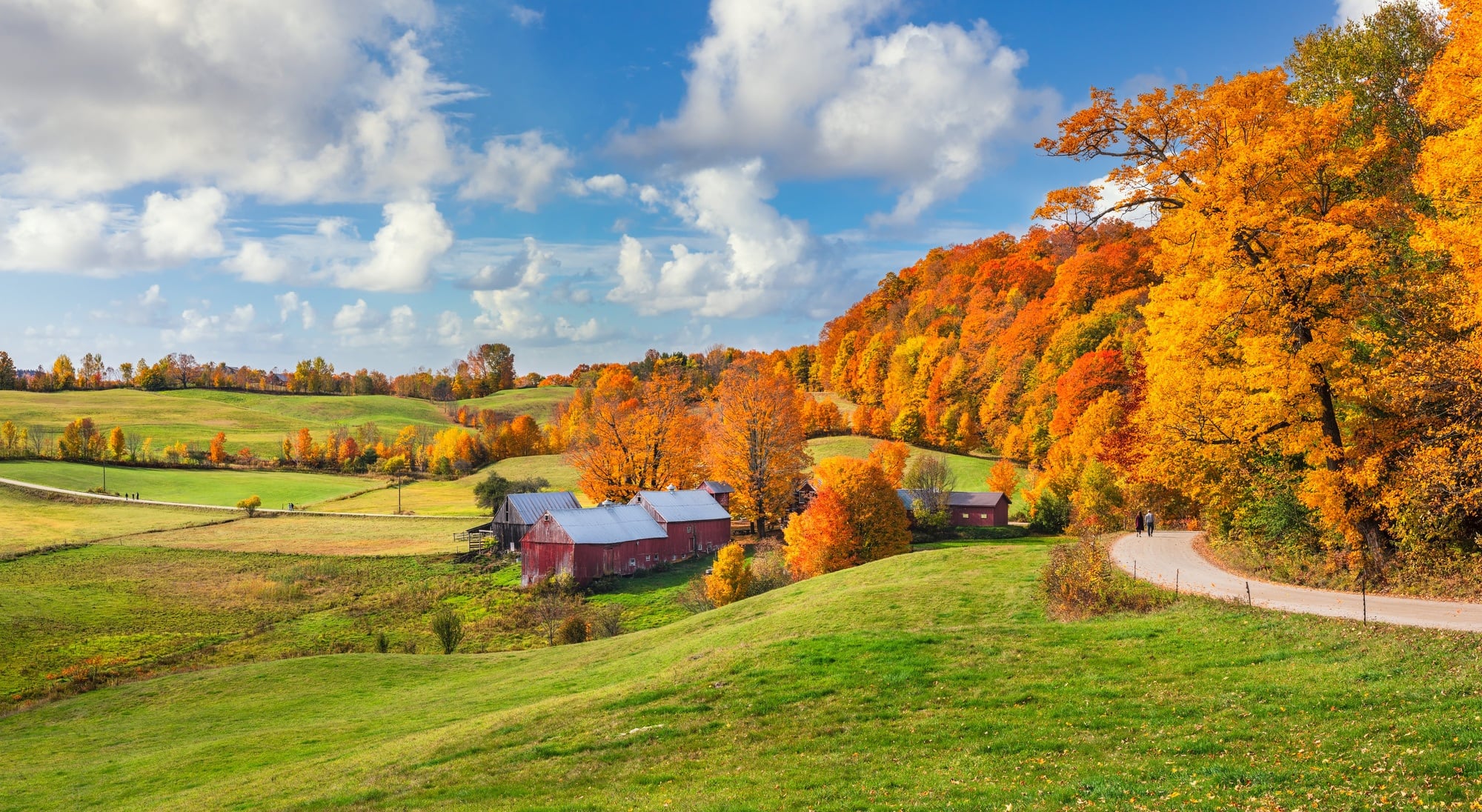 It's no secret that Vermont is one of the best places in the United States to view spectacular fall foliage. Every season around September and October, Vermont's iconic maple leaves turn from their lush summer green to vibrant shades of orange, red, and yellow. Within the span of a few weeks – for only a few weeks – every hillside and mountaintop across the state exhibits a stunning firey display.
As someone who grew up in Vermont, I admit that I took the beauty of fall for granted. But now when I return home during the fall foliage season, I am always amazed at the incredible hues that spread throughout the state as summer winds down and temperatures begin to drop. I may be biased, but I think a road trip through Vermont during peak foliage season to see the fall colors should be on everyone's bucket list, and if you go, here are a few places not to miss.
Plan your Vermont Fall Foliage Road Trip with these not-to-miss leaf-peeping stops for the best fall colors.
Important Reminder: As it goes in all of the destinations we share, please practice good trail etiquette and remember to Leave No Trace. This means packing out all of your garbage (including toilet paper), being respectful to others, and following the established rules.
#1 campsite finder app
Try The Dyrt PRO free for 30 days
Get a FREE 30-Day membership to The Dyrt PRO, one of our favorite apps for finding campsites.
Perks include:
• 5,000+ free camping locations
• 1,000+ campground discount network
• $0 extra booking fees
• Get reservations at sold-out campgrounds, and more
Use the code BEARFOOT to get 30 days free!
The Best Time to View Vermont's Fall Foliage
While it's impossible to predict the exact dates that fall colors will 'peak' in Vermont, it usually happens around mid-September to mid-October. The leaves will start to change as summer rolls into fall and there's about a two-week period where every hillside is ablaze in fall splendor.
Northern Vermont tends to see an earlier fall foliage season than southern Vermont, so there's a two-three week window for optimal leaf-peeping around the state. Visit the Vermont Fall Foliage Report to check weekly updates.
Be sure to pack your fall hiking layers, and if you're planning on camping, be sure to read our best fall camping tips on how to prepare and stay warm.
---
The Best Places to View Vermont's Fall Foliage
1. Smuggler's Notch Pass
Smuggler's Notch Pass in the fall is absolutely stunning and it should be on every leaf-peepers list. Locally known as 'the Notch', the Smuggler's Notch Pass Road connects the town of Jeffersonville on the western slope of Mount Mansfield to the village of Stowe on the eastern side of the mountain. The Notch Road is very narrow and windy and is lined with maple trees that turn vibrant shades of red and gold in the fall.
If you want to stretch your legs, hike up the Sterling Pond Trail at the top of the Notch. It's a 2.3-mile out-and-back hike with pretty views of Sterling Pond at the top and a great place to take in Vermont's fall foliage.
(Note: Smuggler's Notch is a very popular scenic drive during peak fall foliage season. Try to visit on a weekday or get an early start).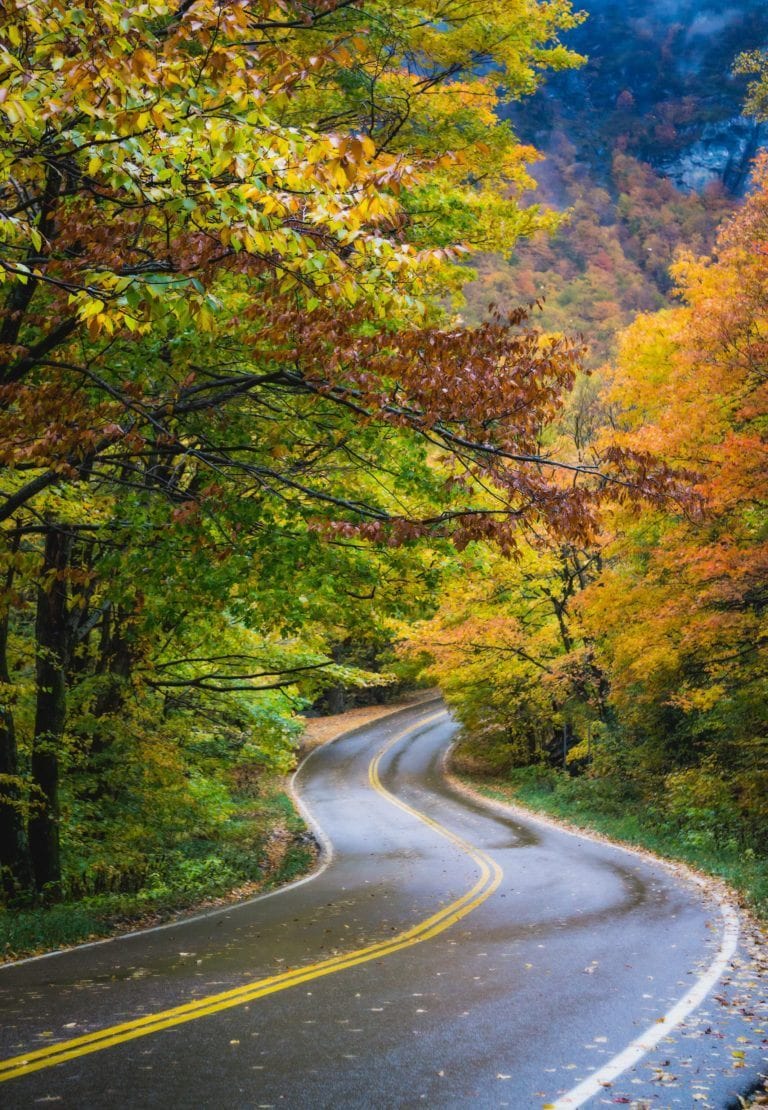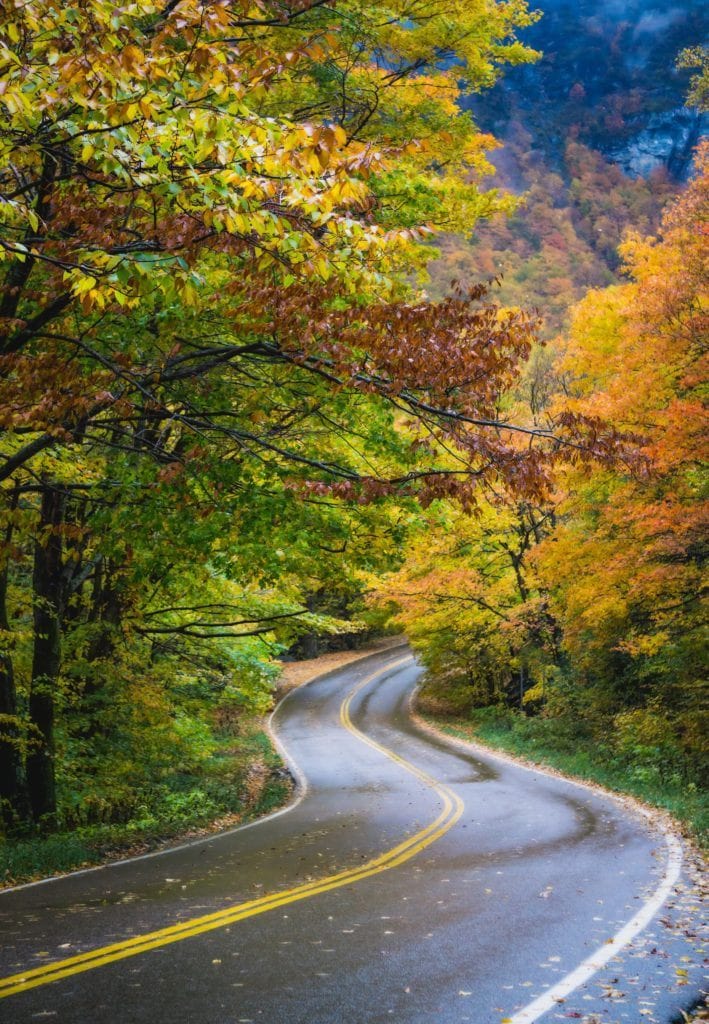 ---
2. The Kingdom Trails
The Kingdom Trails is a popular mountain bike destination in East Burke, Vermont and it also happens to be a spectacular place to see fall colors. Even if you're not a mountain biker, the walking and hiking trails along Darling Hill offer incredible views out over the ridges and valleys.
Spend your day hiking or mountain biking the trails and then enjoy a drink and dinner on the patio at Juniper's Restaurant in the Wildflower Inn. You may just catch one of the best sunsets you've ever seen.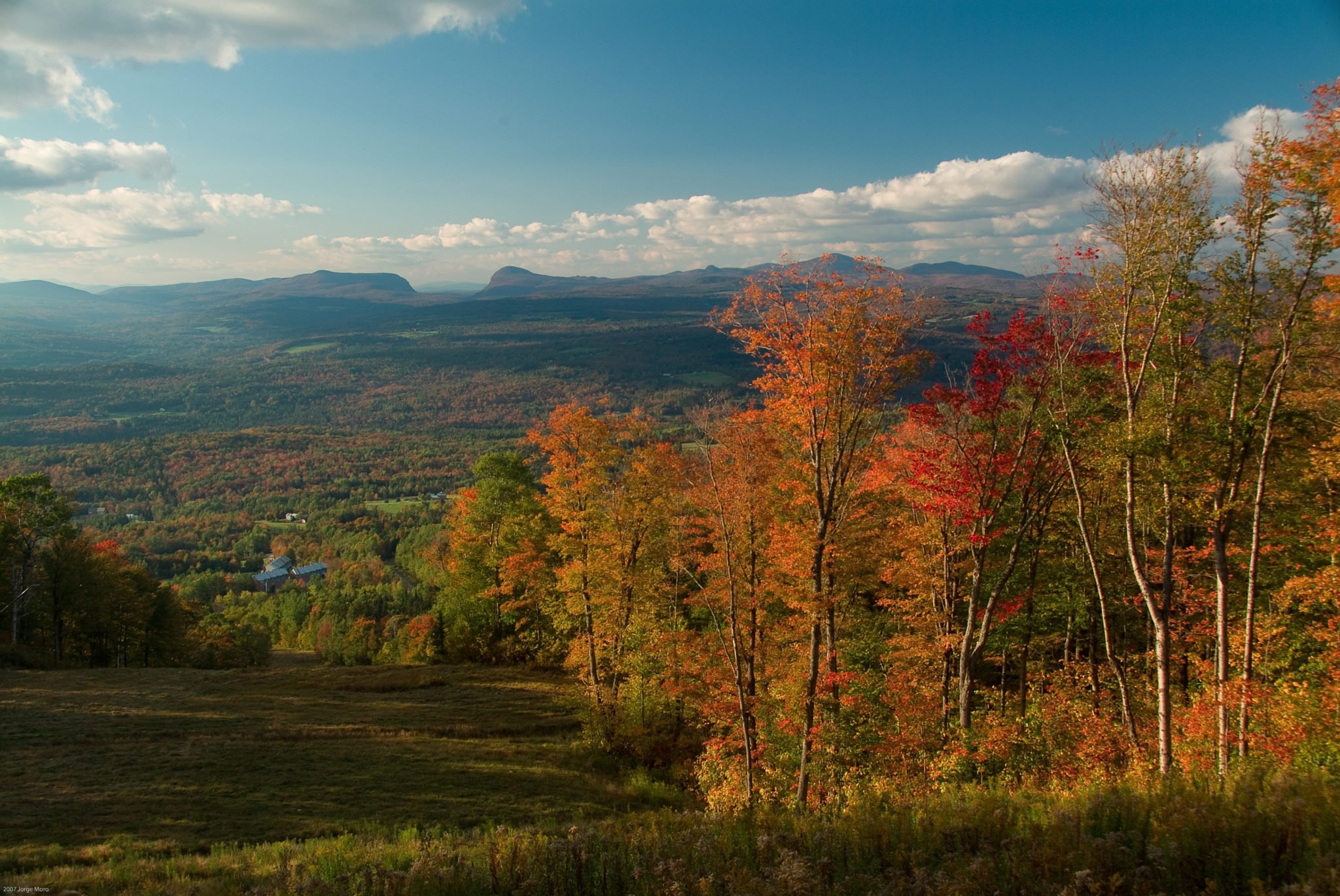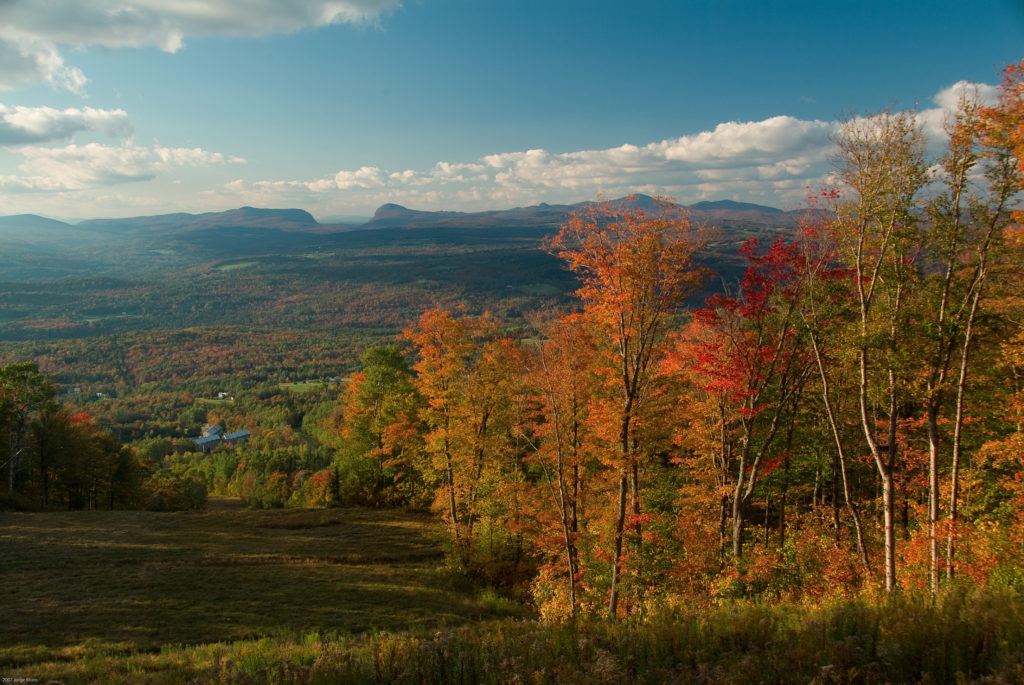 ---
3. Shelburne Farms & Shelburne Orchards
Tucked away in the rolling hills near the shores of Lake Champlain, Shelburne Farms is a fun way to spend an afternoon, especially when fall is in the air. Walk along Shelburne Farm's extensive walking paths for stunning views of the lake, order a picnic lunch from their farm store and laze about on the lawns, or visit the goats, sheep, and cows in their farmyard.
The huge brick mansion at Shelburne Farms, which houses their beautiful inn and restaurant is also an impressive sight amid Vermont's peak fall foliage.
For a unique Vermont fall experience, head to the nearby Shelburne Orchards where you can pick your own apples and snack on apple cider donuts.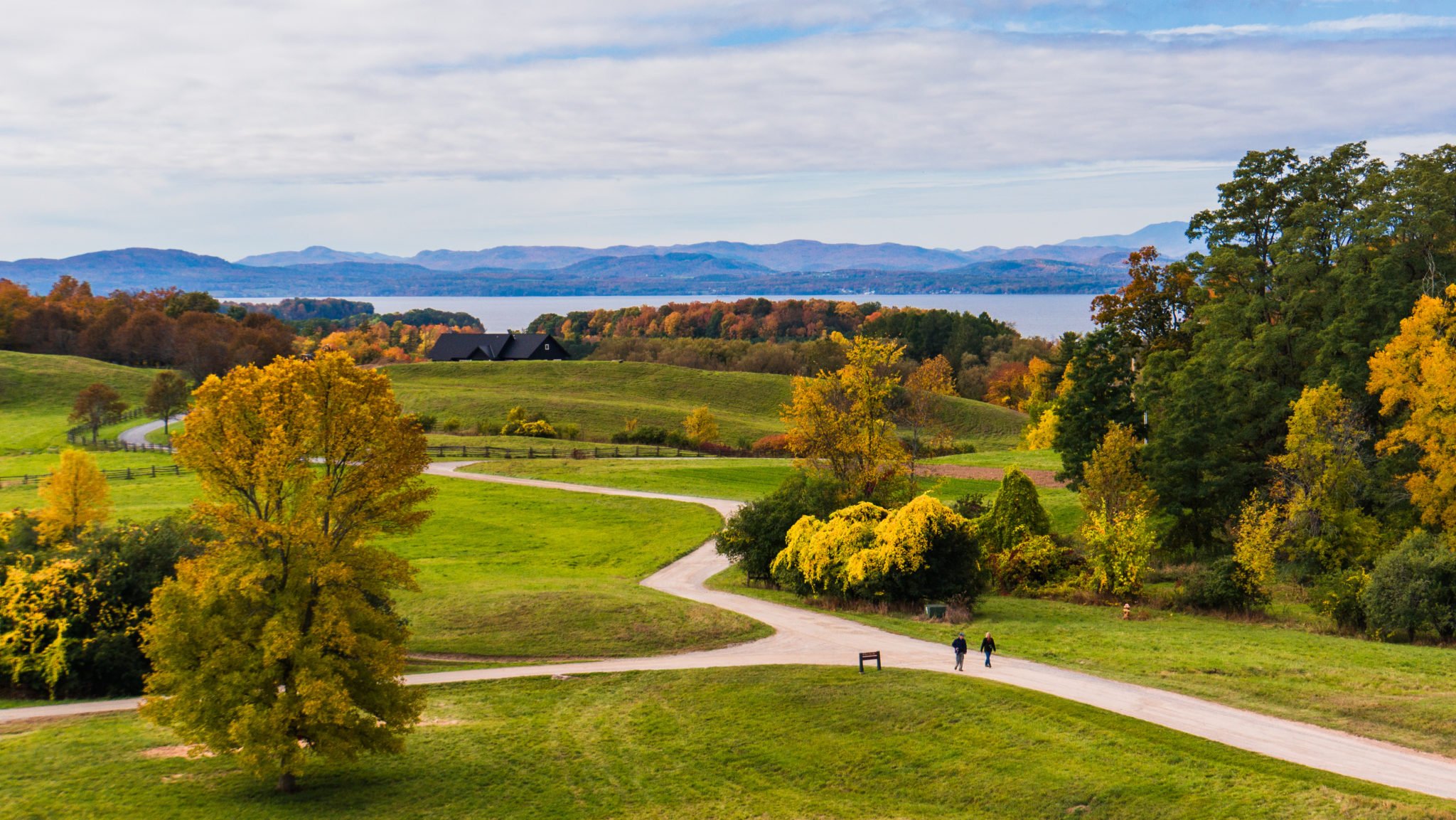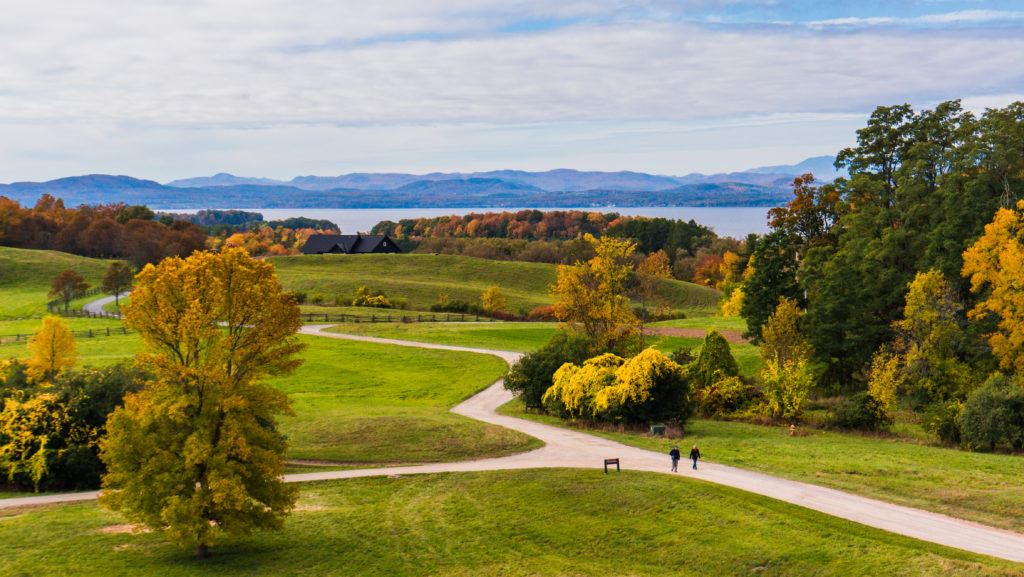 ---
4. Mount Mansfield
A tour of Vermont's fall colors wouldn't be complete without a hike up Mount Mansfield. Standing tall at 4,395 feet, it's Vermont's highest peak and there are a handful of trails that lead up to the summit.
One of my favorite hikes is the 7.3-mile Mount Mansfield Loop Trail that starts at Underhill State Park. It traverses the ridge and 'chin' along the top of Mount Mansfield for uninterrupted views of the Green Mountain State in all its fall glory.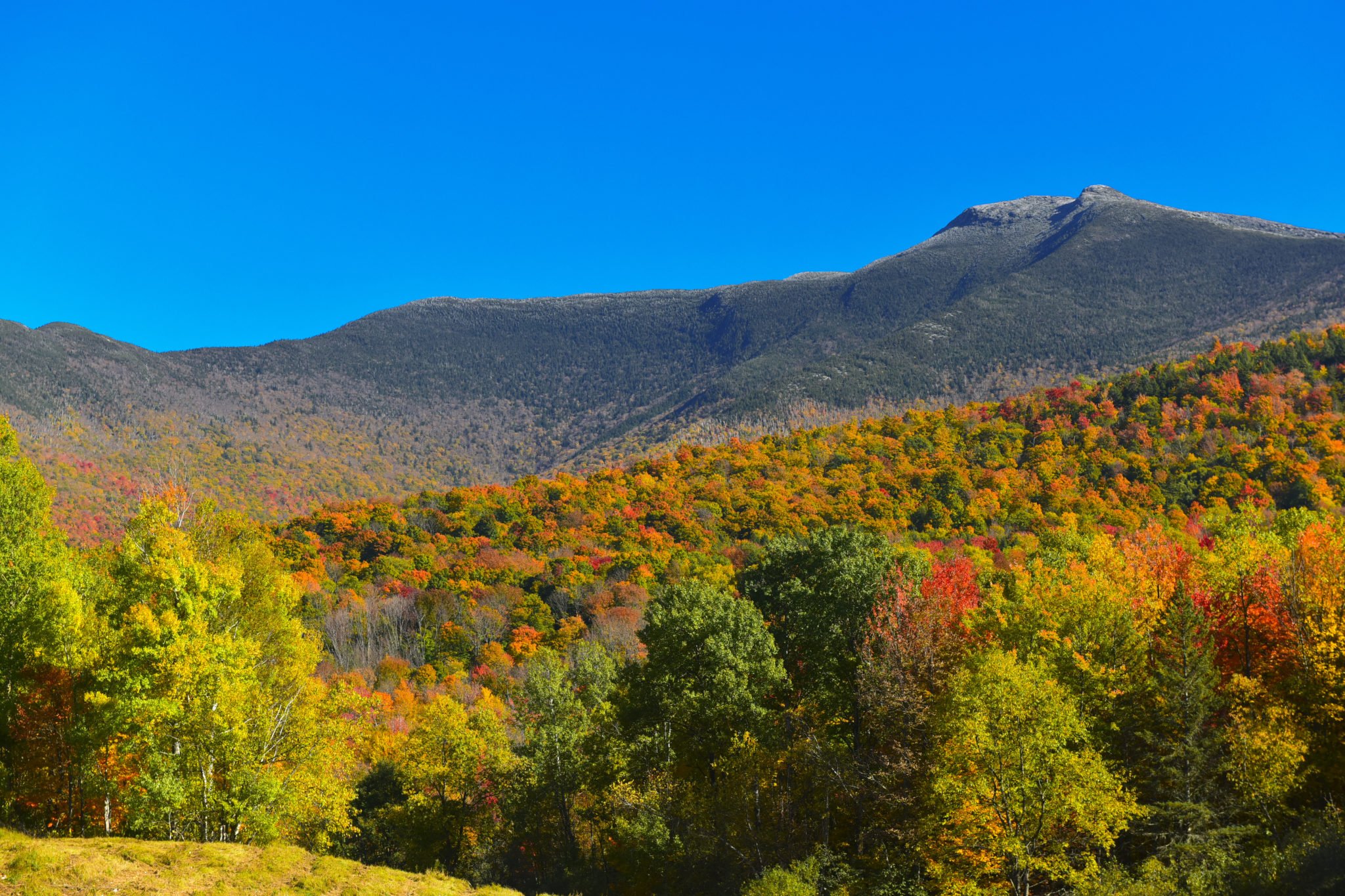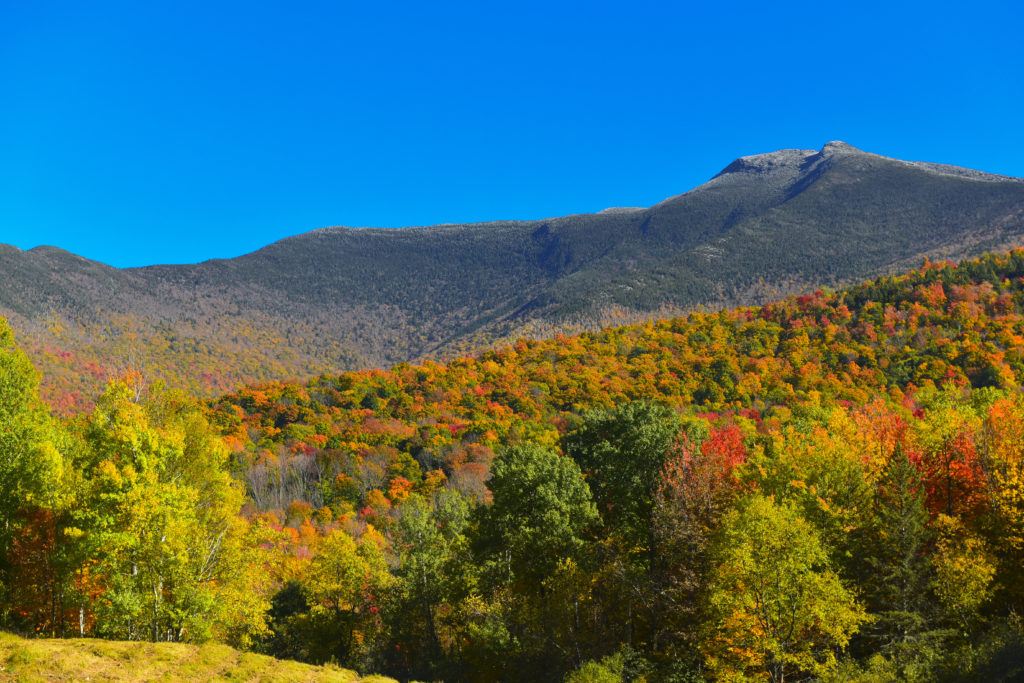 ---
5. Vergennes
The town of Vergennes is a charming New England village with a picturesque downtown filled with quaint shops and farm-to-table restaurants.
The town sits on the banks of Otter Creek, which is absolutely beautiful during fall. Visitors can view the Otter Creek Falls and historic buildings from the Vergennes Falls Park.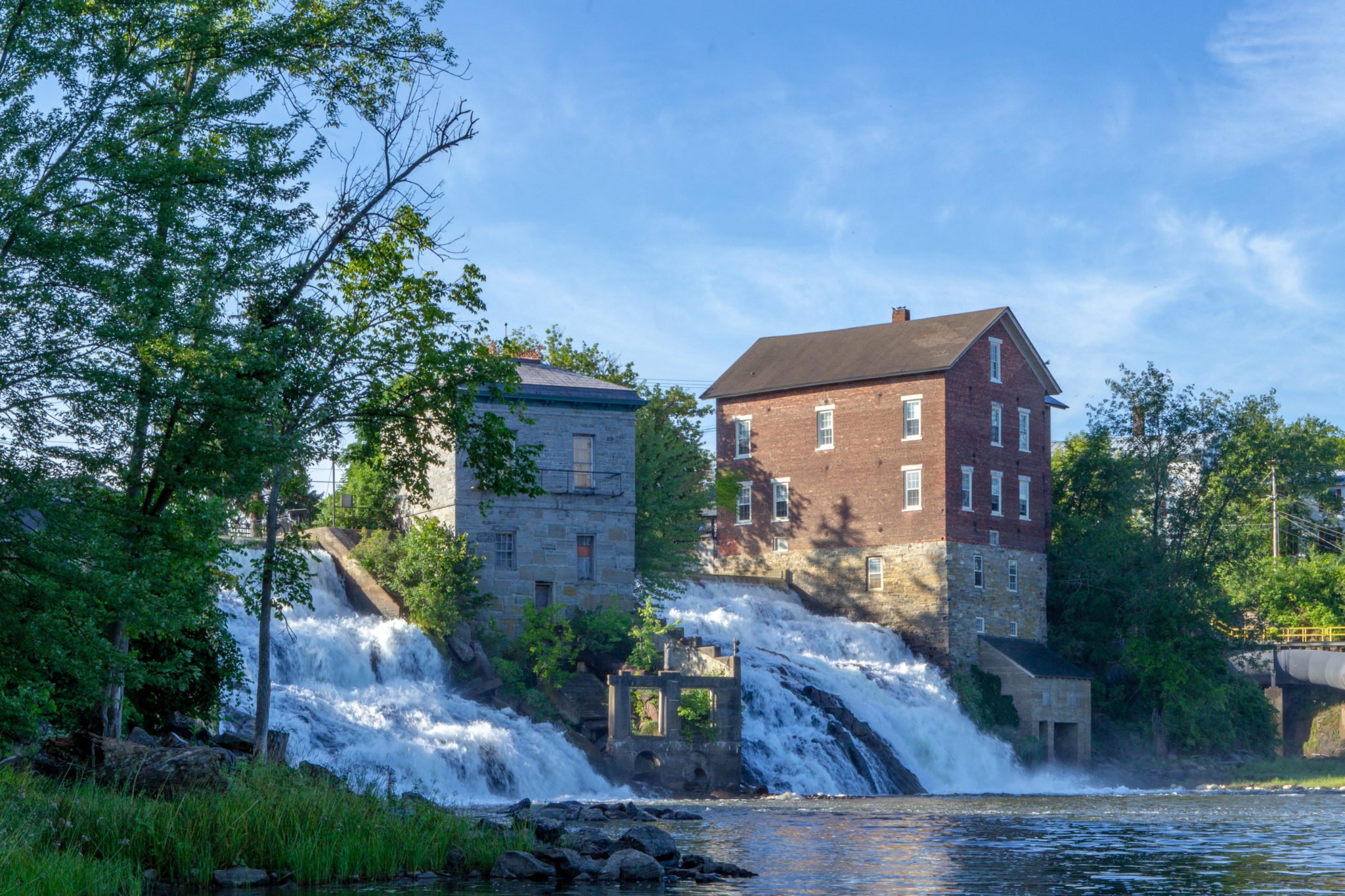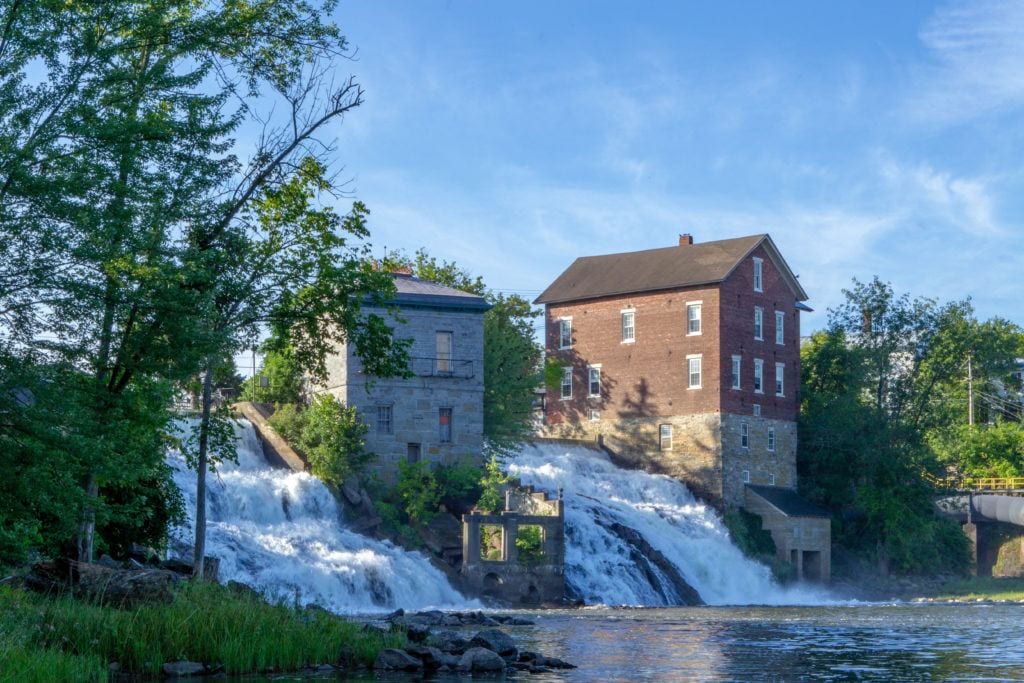 ---
6. Quechee State Park
Quechee State Park is home to the breathtaking 165ft-deep Quechee Gorge, Vermont's deepest ravine that was carved over 13,000 years ago by glacial activity. Flanked on both sides with maple trees, the gorge offers incredible fall foliage views above the Ottauquechee River. Visitors can access the Gorge via the 2.7-mile Quechee Gorge Trail and there is a campground within the state park for overnight stays.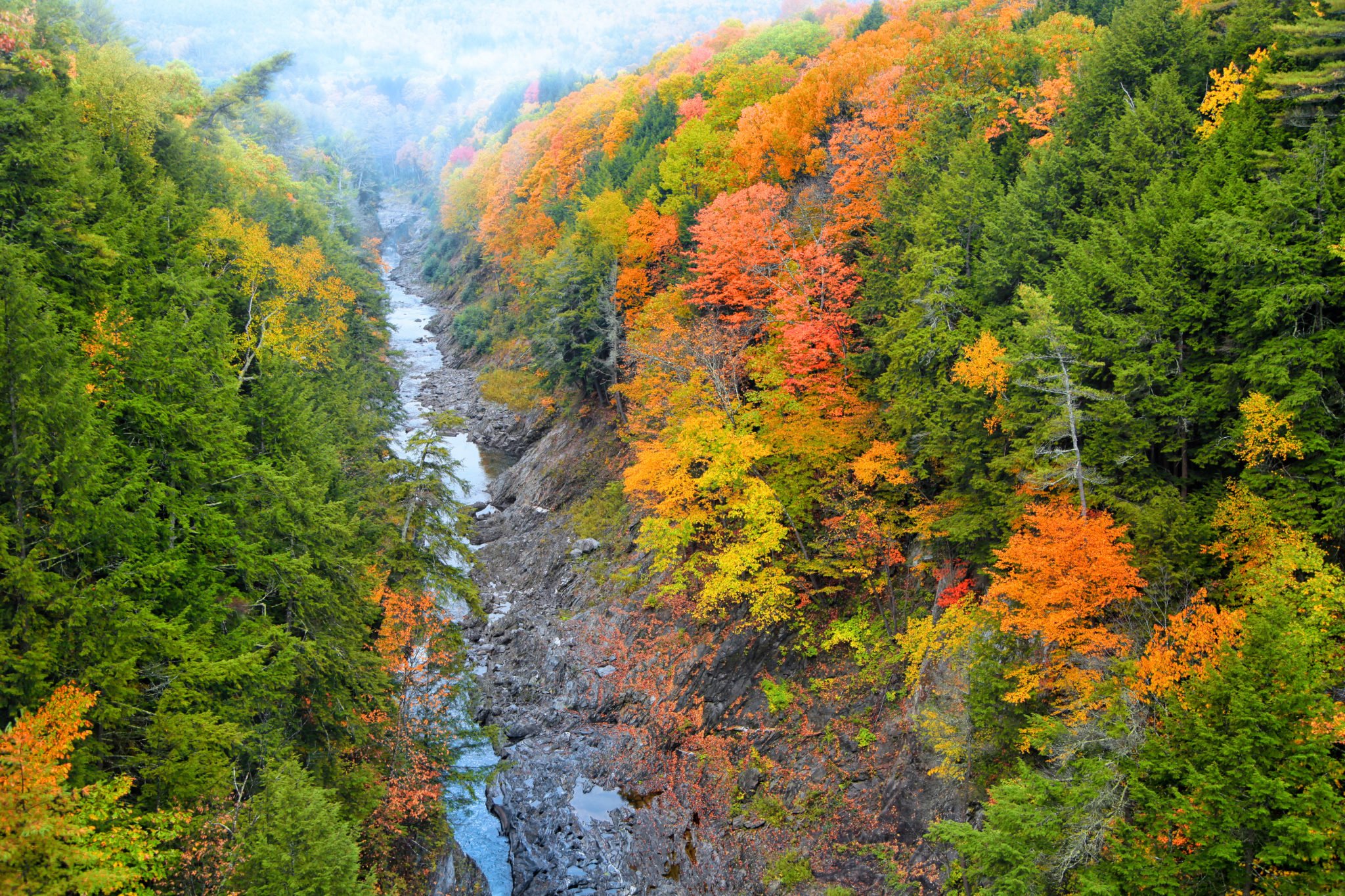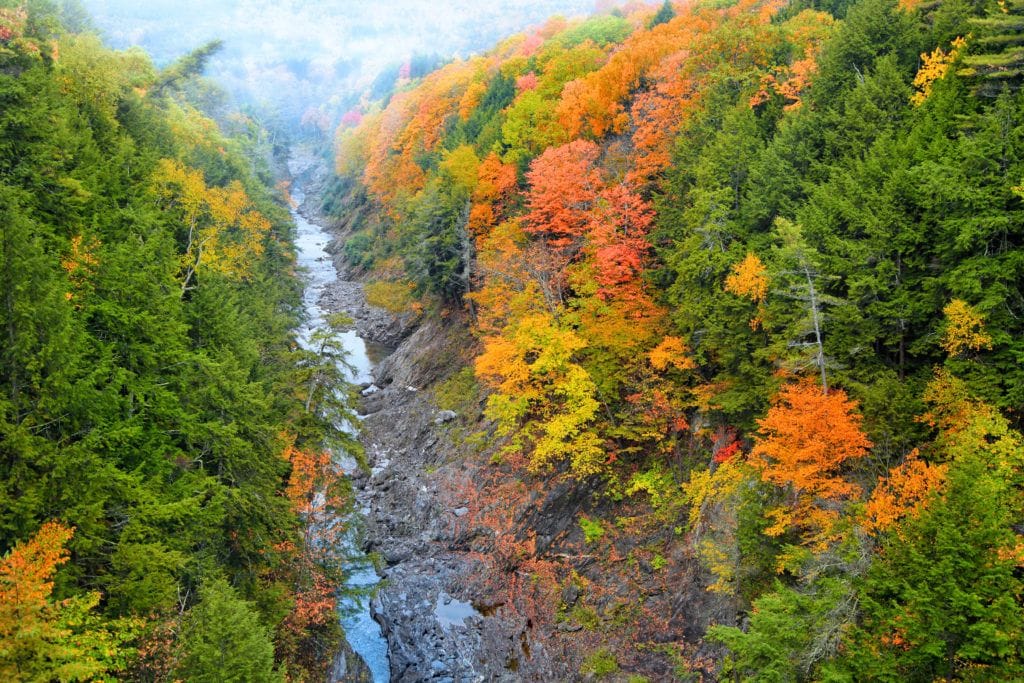 ---
7. Somerset Reservoir
The Somerset Reservoir is a large lake nestled within the Green Mountain National Forest of southern Vermont. It is a quiet and undeveloped place to explore and experience Vermont's fall colors. Take your kayak or paddleboard out onto the water and watch for loons, ducks, moose, deer or black bears or head out for a hike on one of the many nearby hiking trails.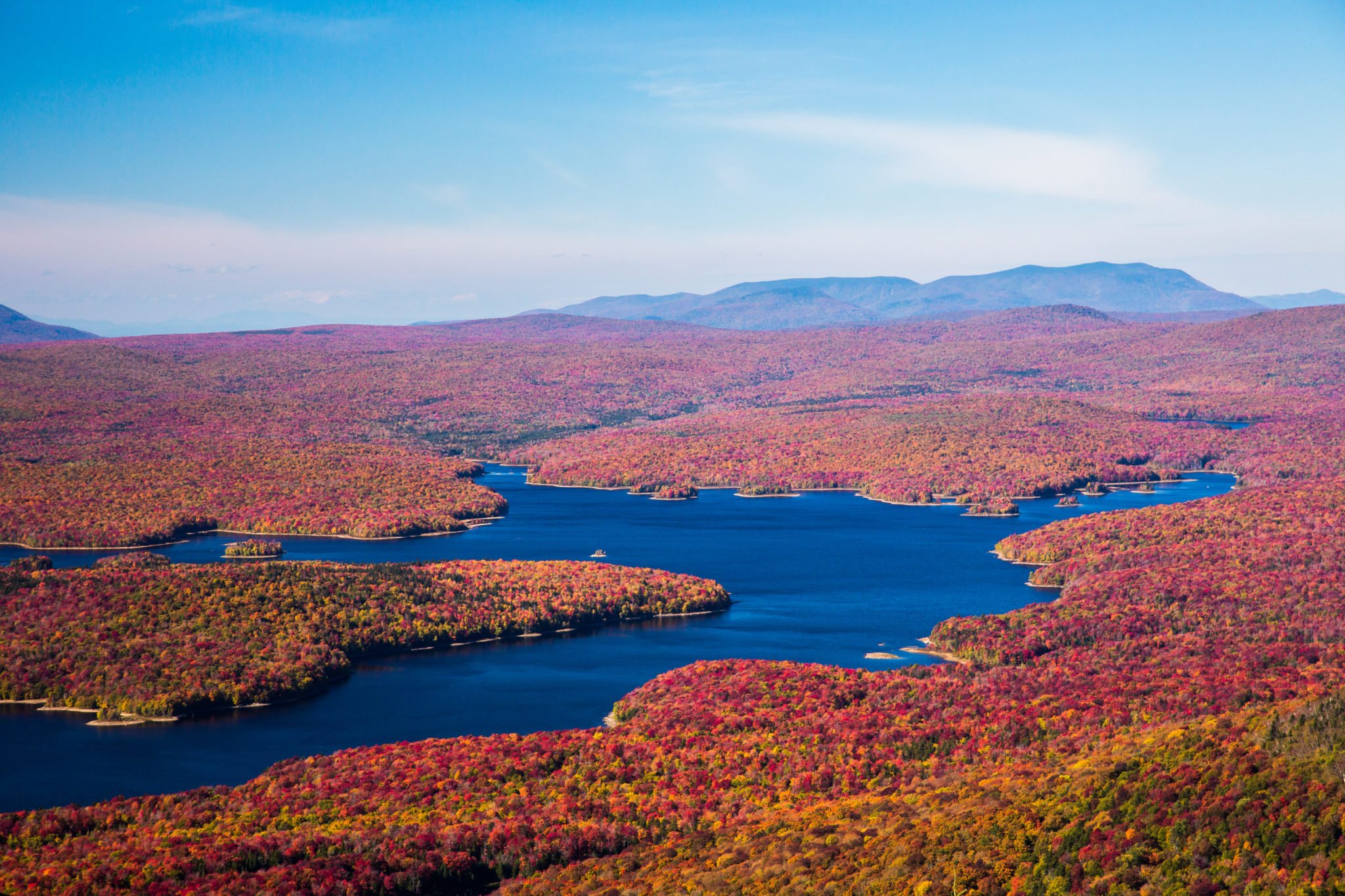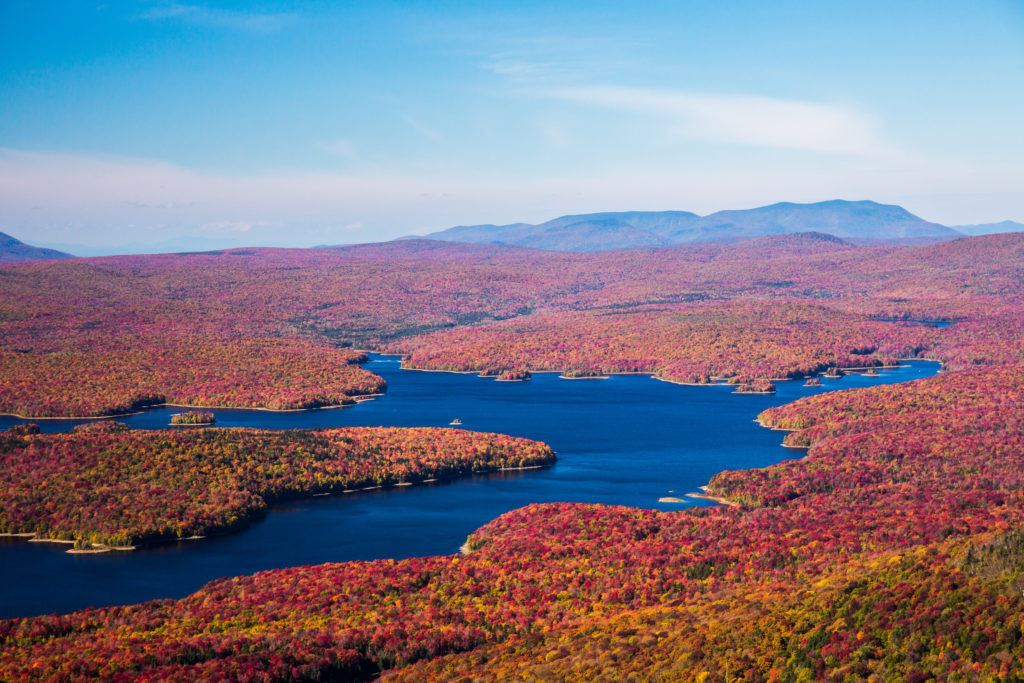 ---
8. Burlington & The Burlington Bike Path
If you plan to visit Vermont, a stop in the city of Burlington on the shores of Lake Champlain is a must, even if it's just for an afternoon. This vibrant town is home to the University of Vermont and the bustling pedestrian-only Church Street lined with shops and street vendors. Spend a few hours wandering around the cobblestone streets and treat yourself to a Ben & Jerry's ice cream.
If you have a little longer to explore, the Burlington Bike Path meanders along Burlington's waterfront and is an incredible way to see the fall colors along the lake as well as the changing foliage across the lake in New York. The Burlington Bike Path extends 14 miles (one-way) north to the Colchester Causeway, which is a thin strip of land that is flanked on both sides by Lake Champlain.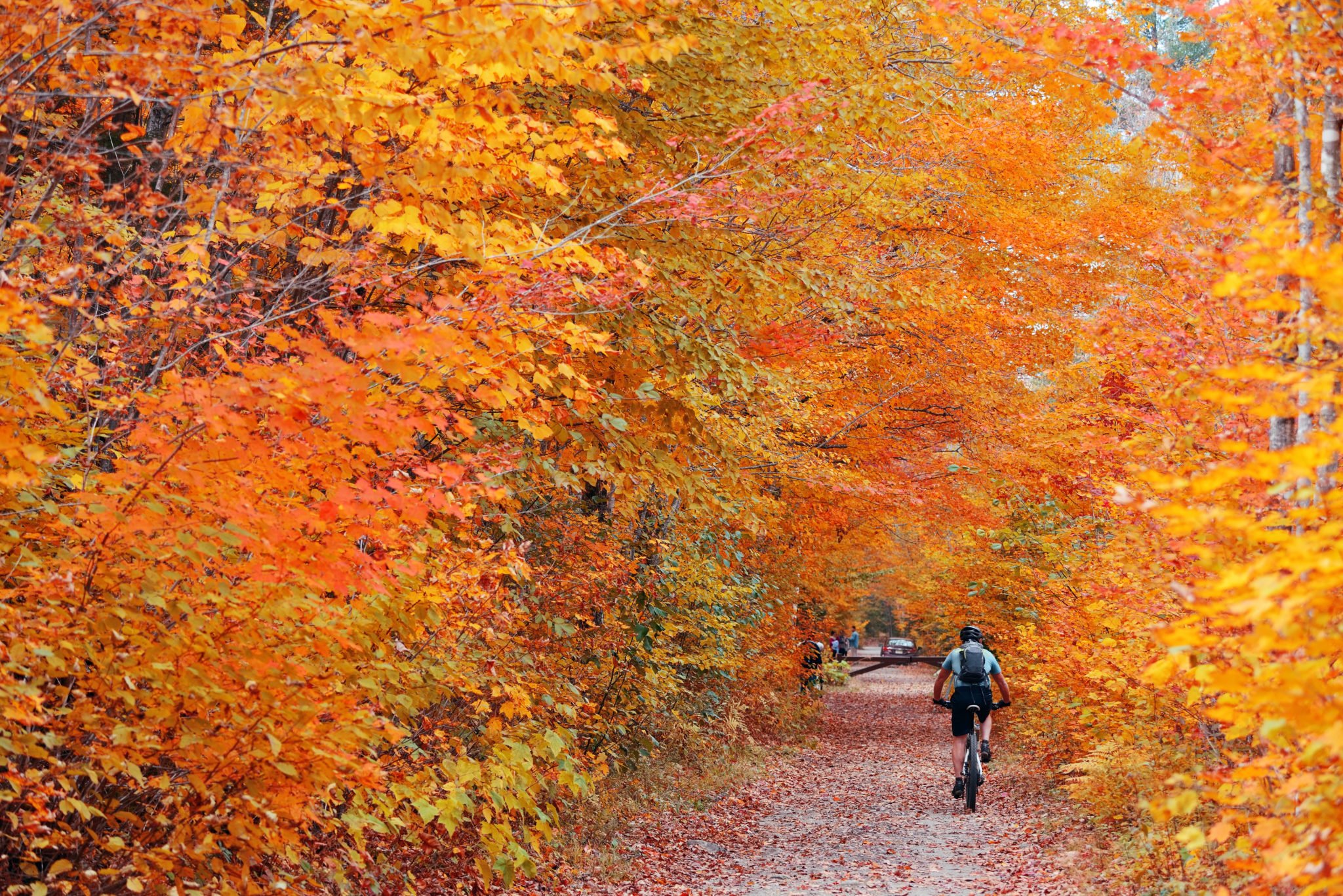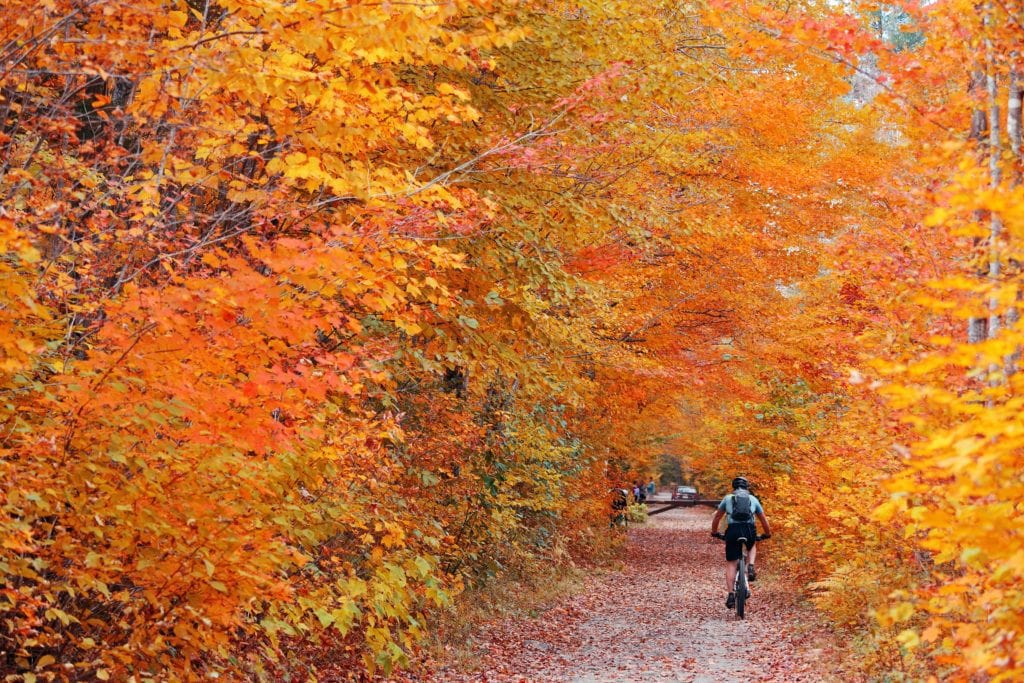 ---
9. Missisquoi Wildlife Refuge
Located on the eastern shores of Lake Champlain in northern Vermont, the Missisquoi Wildlife Refuge is a large swath of protected floodplain forest, wetlands, shrub, bog, and grasslands. In addition to being an incredible place to spot wildlife – especially migrating birds – the Missisquoi Wildlife Refuge is also an excellent natural area to view Vermont's fall foliage.
Take a kayak or paddleboard out onto the Delta or grab your camera and look for wildlife along the Jeep Trail that parallels the Missisquoi River.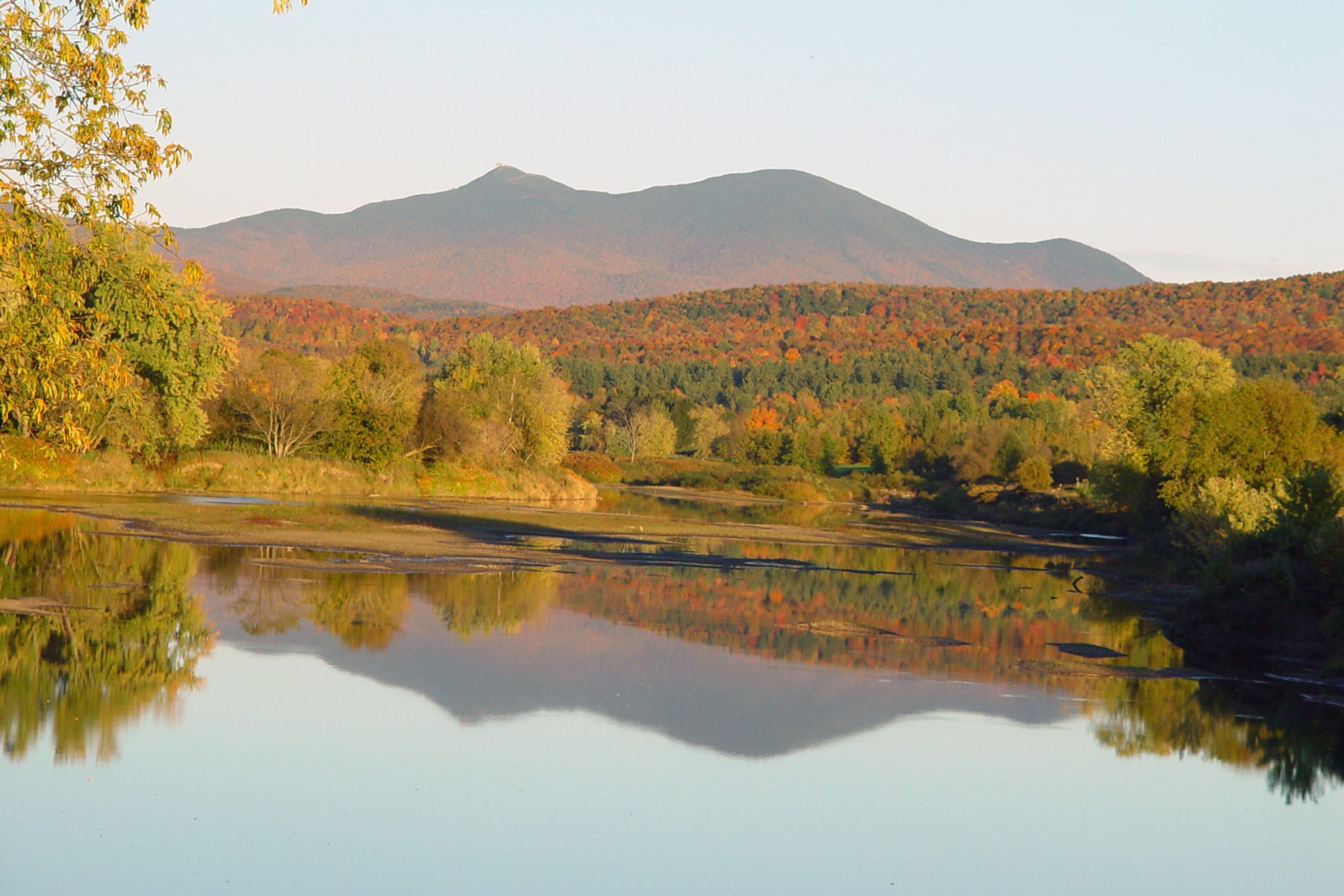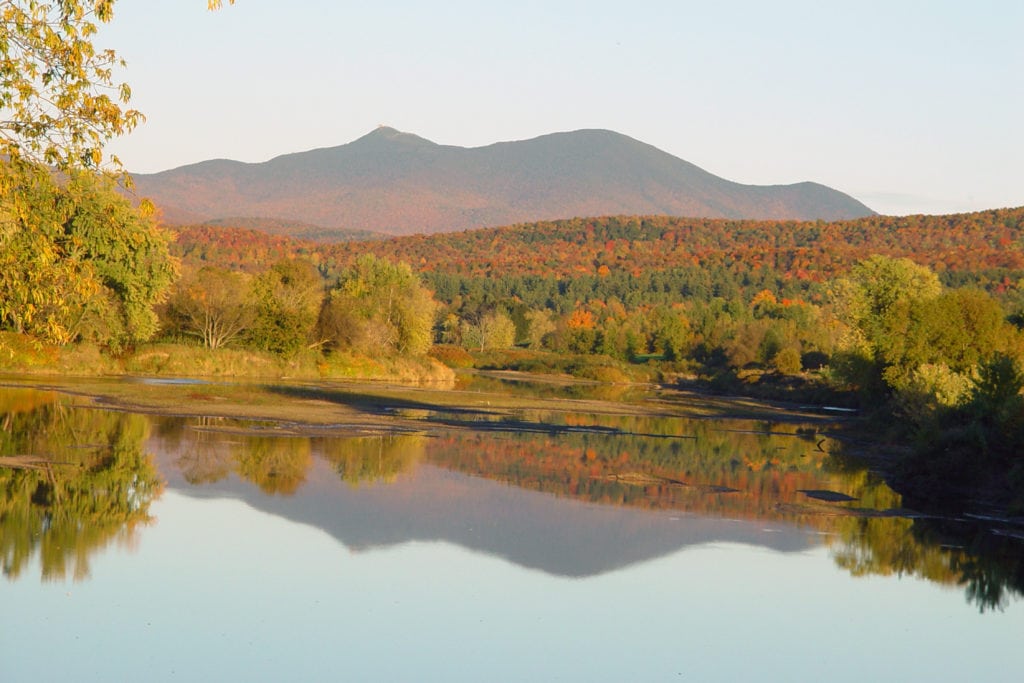 ---
10. Green River Reservoir State Park
Immerse yourself in some of Vermont's best fall foliage at Green River Reservoir State Park in Northern, Vermont. There are a handful of remote tent campsites that are accessed by boat only, so if you're looking for some quiet and solitude, this is your place. Camping reservations are required. You can read more about camping on the Green River Reservoir in this blog post.
If you're only visiting for the day, the reservoir is perfect for kayaking, SUPing, swimming, or relaxing at one of the day-use picnic areas as you enjoy the fall colors surrounding you.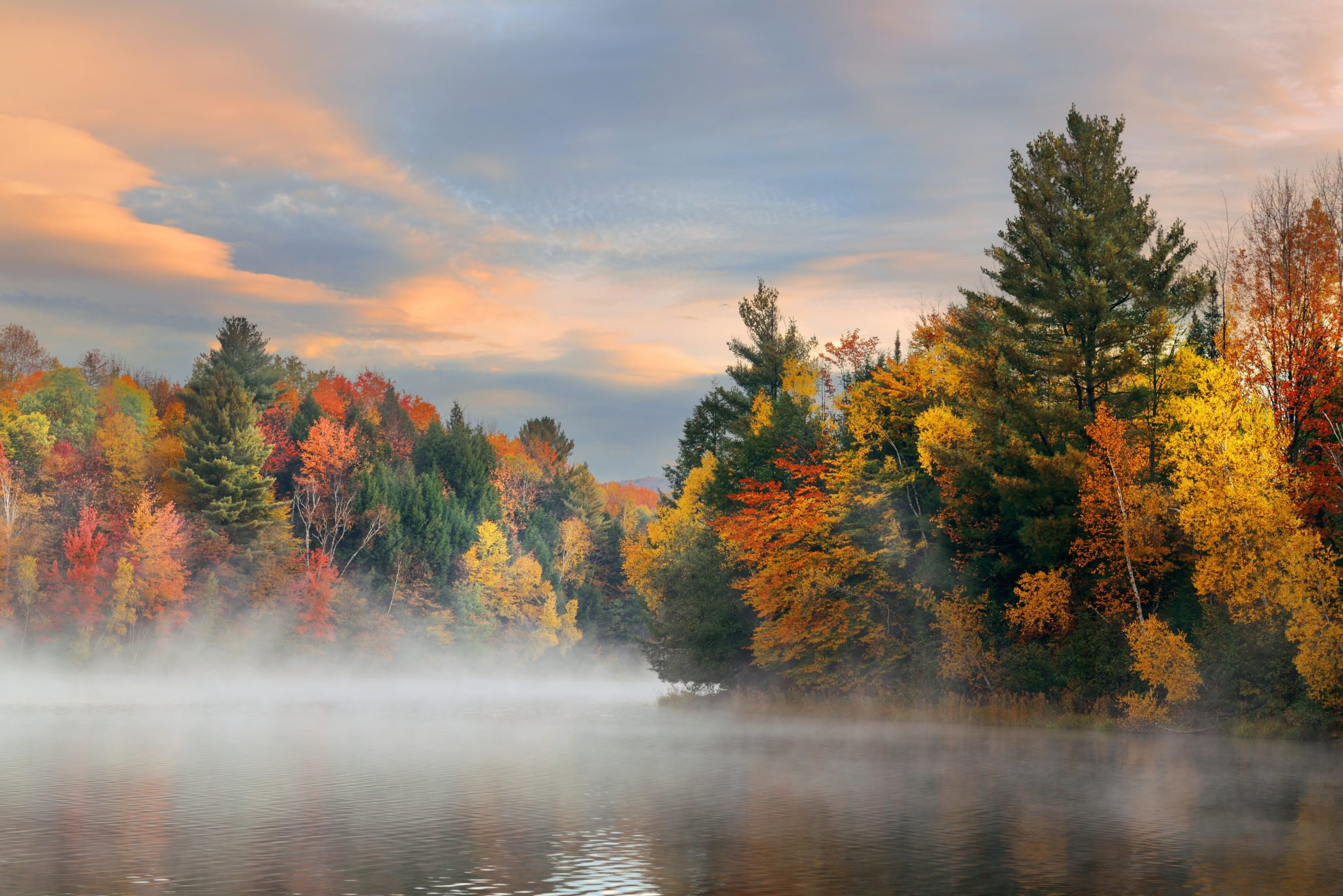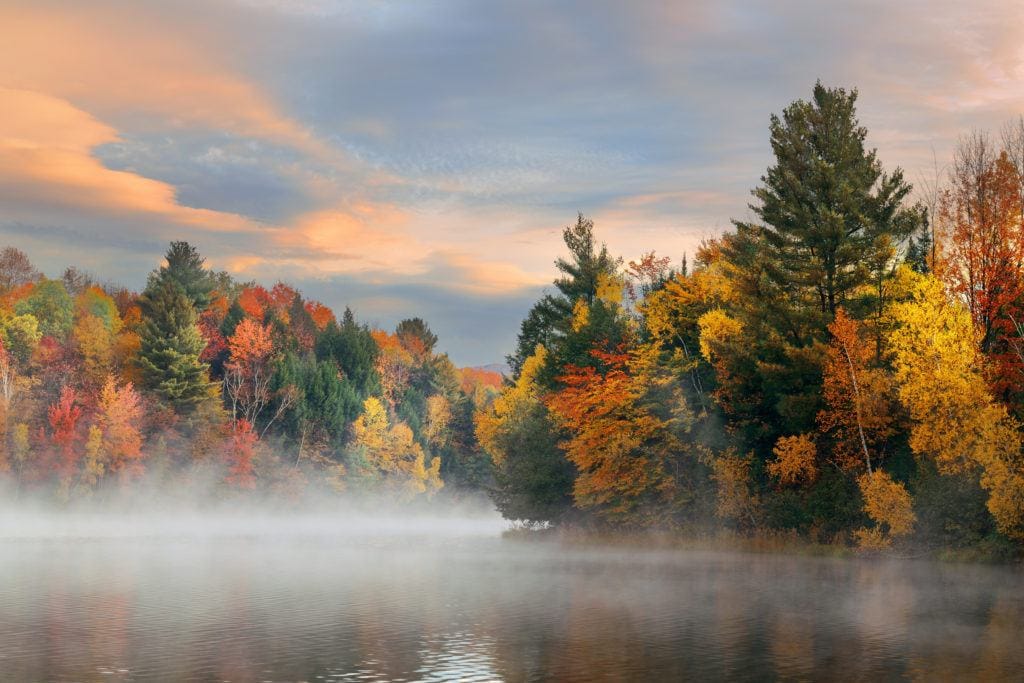 ---
Wherever you go in Vermont, the fall foliage is sure to be spectacular. It is every year!
Have you experienced Vermont's fall colors? What was your favorite destination? Share your experience in the comments below!