As you start to make decisions about your van conversion, it's important to have an understanding about your van's payload and other weight considerations you should make. Van conversions can get very heavy very fast, and if you're not careful, it's easy to exceed the maximum recommended weight inside the van. So in this lesson, we cover the basics including "what is a vehicle payload?" and how that may affect your van build.
Balancing Weight Across your Van's Chassis
It's important to consider how weight is balanced across the chassis because you don't want one side of your van to be significantly heavier than the other. Over time this can wear on the suspension and even the tires.
A general rule of thumb is to put water storage on one side of the van and batteries/electrical system on the other. These things are heavy and putting them on opposite sides of the van will help balance out your overall total weight.
Another best practice is to keep your weight towards the floor over the rear axle for a lower center of gravity so the van doesn't feel top-heavy. This will result in better handling and a smoother ride on those curvy mountain roads.
The other area you need to pay attention to weightwise is your materials. Materials like tile, granite, and excessive use of wood will add weight to the van and have the potential to push you over your recommended max payload.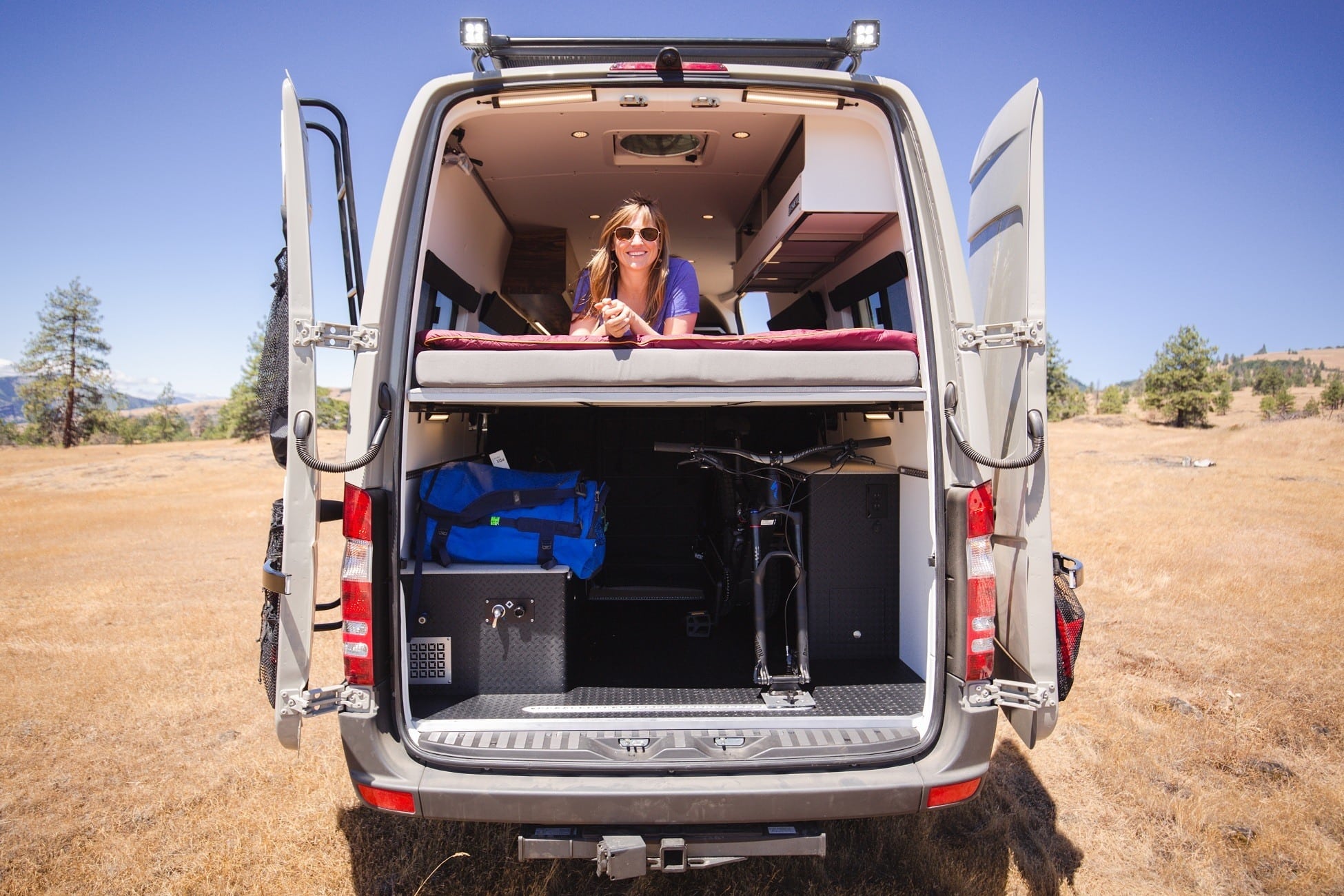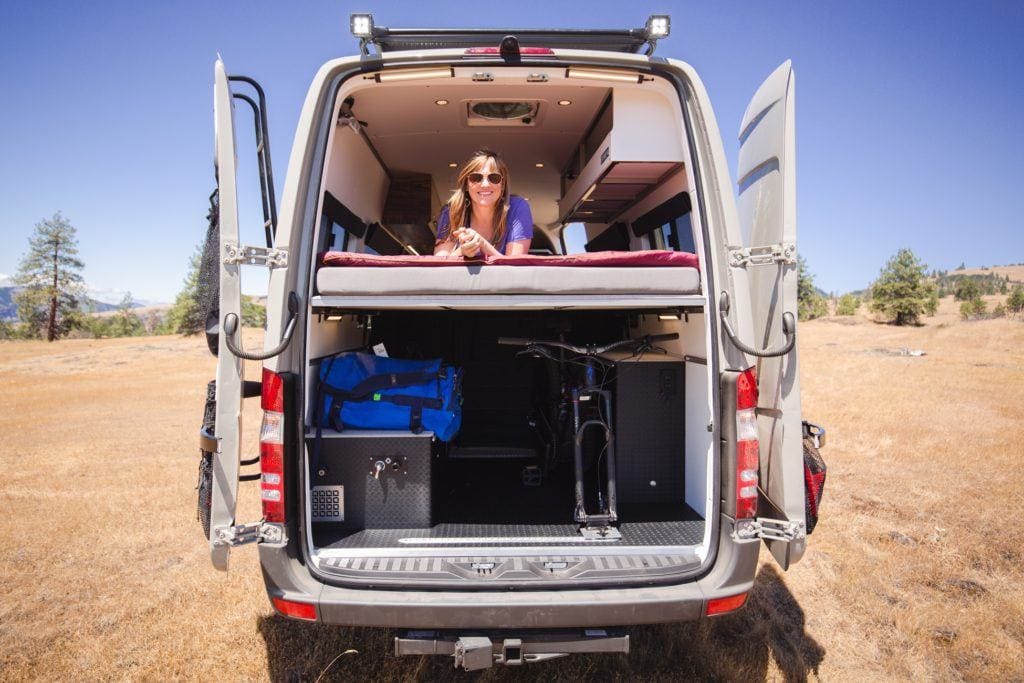 What is a Vehicle Payload?
The vehicle's payload refers to the total amount of weight the vehicle can carry, including passengers.
Depending on the exact model of your van, the payload varies significantly, so check with the manufacturer to determine the payload. As a frame of reference, the basic 144" wheelbase Sprinter has a payload between 2,700lbs and 3,500lbs depending on its specific features, while the 3500 extended high roof model can handle up to 5,695lbs. Similarly, a Ford Transit van has a payload range of 3,270 to 4,640 lbs depending on the exact size and model.
So what happens if you exceed your max payload? Technically it's not legal, although the chances of you getting caught are slim. If you did get in an accident, this could become an issue with your insurance company. You'll also notice that the van might not accelerate or brake as efficiently.
While you want to avoid exceeding your max payload by keeping it in mind and using as lightweight materials as possible throughout your build, if you find your van is overweight after loading it up with all of your stuff, you can consider upgrading your suspension.
I have 25 gallons of water and a very heavy battery bank in my garage and found that the back of my van was sagging due to excess weight. To fix this, I installed the Van Compass suspension package which has drastically improved how the van drives and handles. For more information on that, you can watch the full YouTube video and read the detailed review of the suspension upgrade on the blog.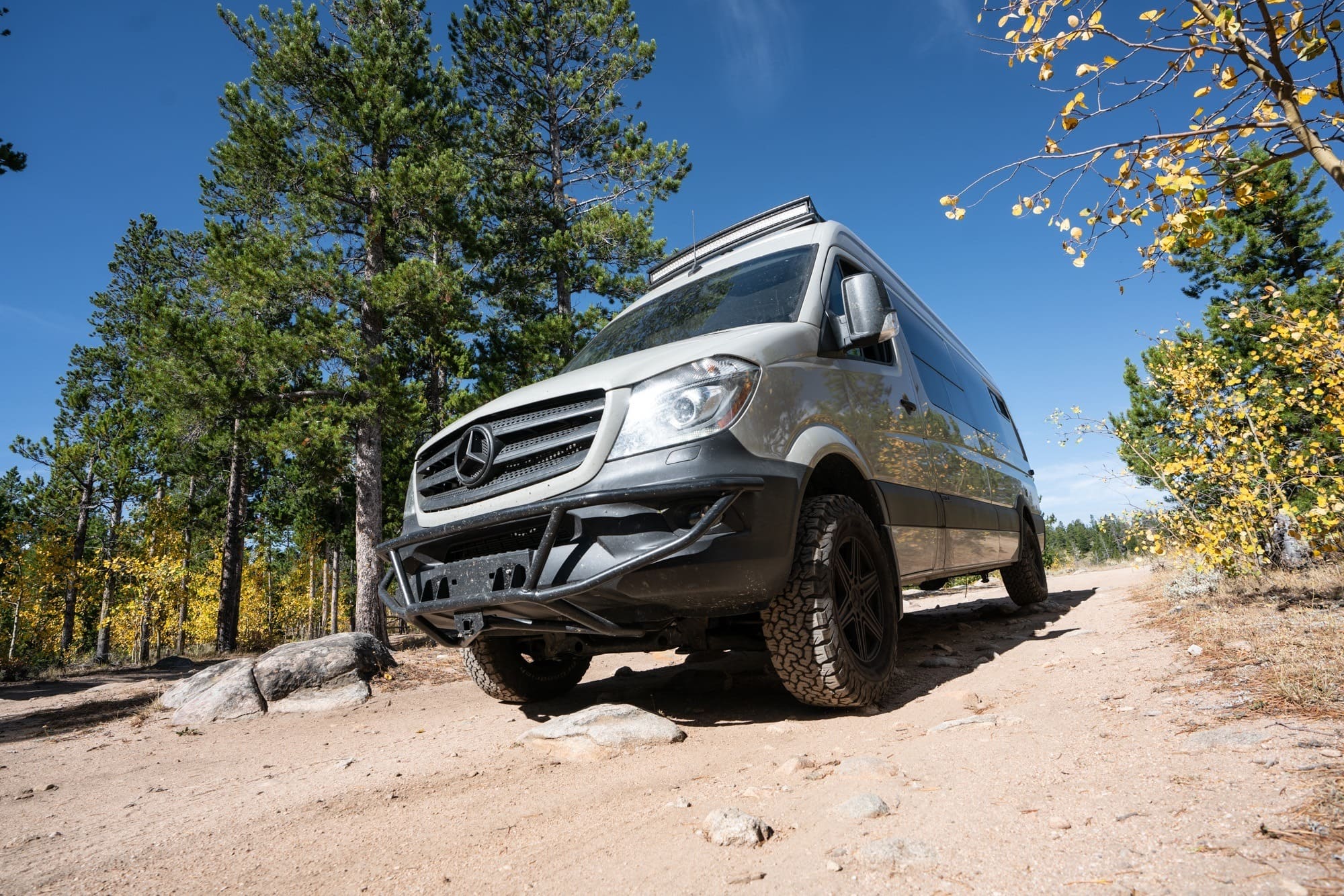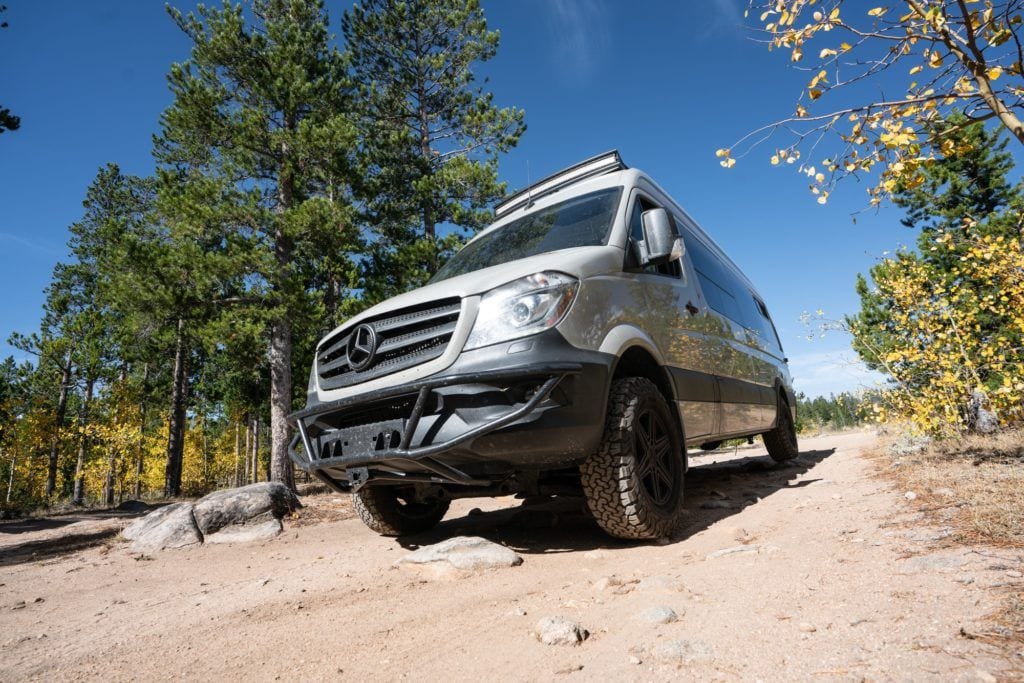 Resources Section
Explore other van life lessons in Module 2
Do you have questions about the importance of your van's payload? Share your questions, tips, and experiences in the comments below and make sure to sign up for course updates!