How to Plan an Overnight Ruby-Horsethief Canyon Float
Plan the ultimate overnight float down scenic Ruby Horsethief Canyon with this guide to permits, logistics, what to pack, camping, and more.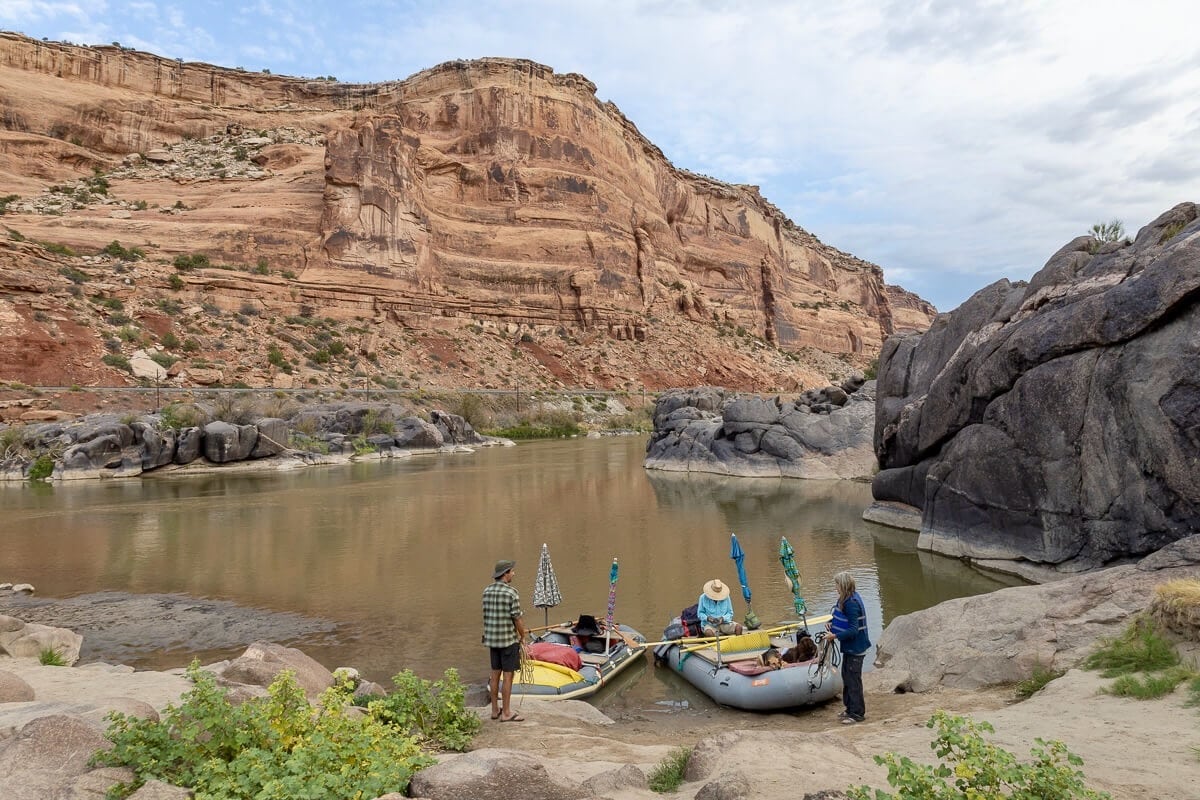 I was determined not to let outdoor adventures cease when my husband and I decided to become parents. Five months into my pregnancy, I learned about the fairly flat, family-friendly Ruby-Horsethief canyon section of the Colorado River and decided to try for a permit.
I was intimidated but intrigued by an overnight river trip. I had many hesitations (especially being seven months pregnant!), but this trip is doable for a first-time rafter or family, and, more importantly, it's worth it!
This blog post will prepare you for how to get a permit, choose the perfect watercraft, pack the right gear, coordinate a shuttle, and more. Start planning your float of the Ruby-Horsethief canyon section of the Colorado River with this complete guide!
Important Reminder: As outdoor recreationists, it's our responsibility to know how to recreate responsibly on the water whether we're kayaking, paddleboarding, canoeing, rafting, or boating. Learn how to prevent the spread of aquatic invasive species with 3 easy steps that have a huge impact on our ecosystems.
Join our community for access to our free member resources!
Download Handy Outdoor Packing Checklists & Trip Planning Guides
---
Ruby-Horsethief Canyon Basics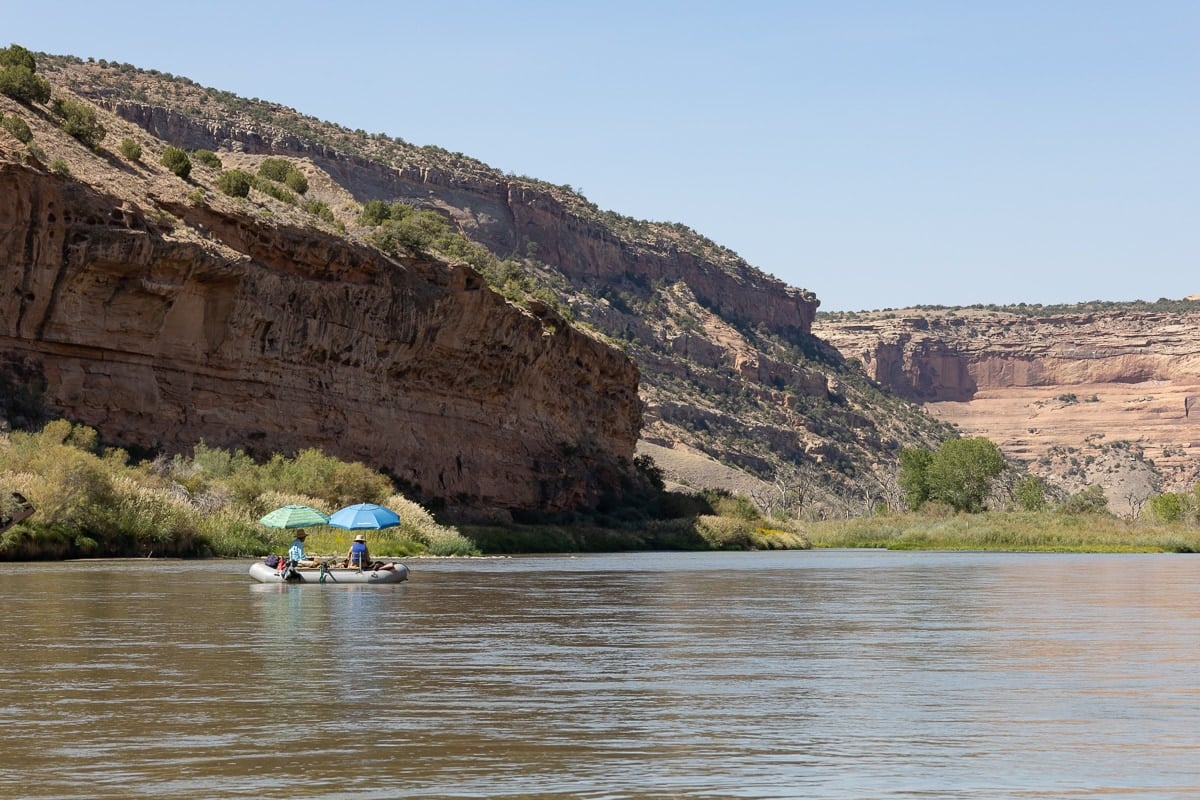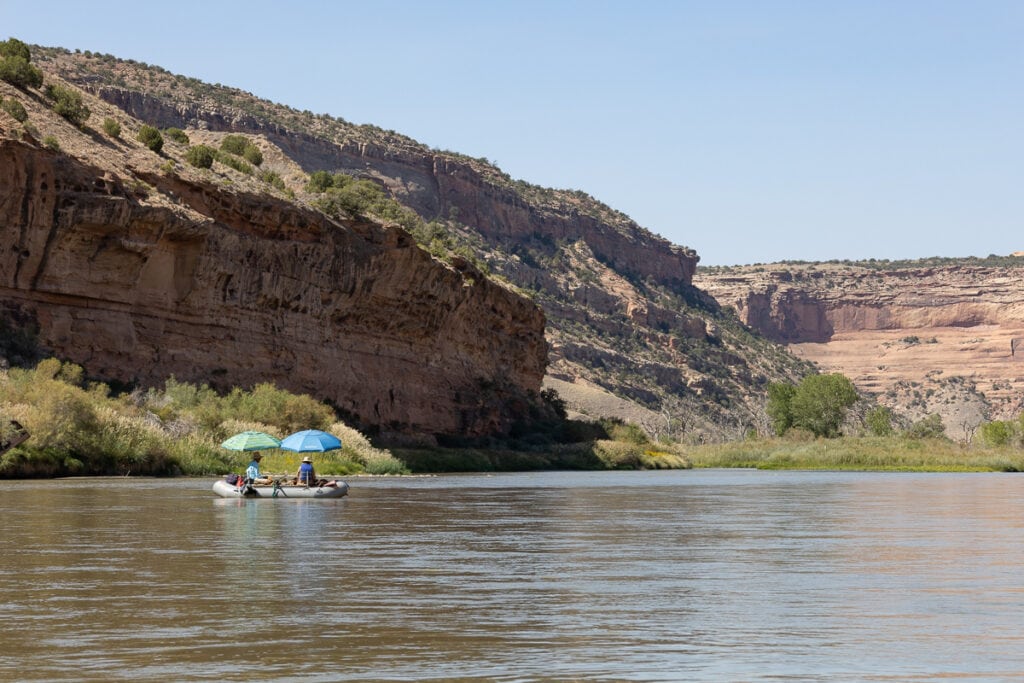 The Ruby-Horsethief section of the Colorado River is amazingly scenic with towering canyon walls on either side.
This 25-mile stretch flows between Loma, Colorado and Westwater, Utah (yes, you get to cross the Utah border on watercraft!).
It is fairly flat with class I/II rapids, perfect for first-time rafters, families, or those looking for a relaxing and fun adventure.
It is a very popular float area, so you will likely run into other groups, but campsites are spread out so you should have plenty of space.
We made the trip one night, but some people stretch it to multiple nights or do it in one day.
Permits are not required if completing the 25-mile stretch in one day, but I highly recommend soaking in the sights and making it an overnighter. There is an abundance of wildlife including bald eagles, bighorn sheep, mule deer, great blue herons, and more not to mention the incredible scenery!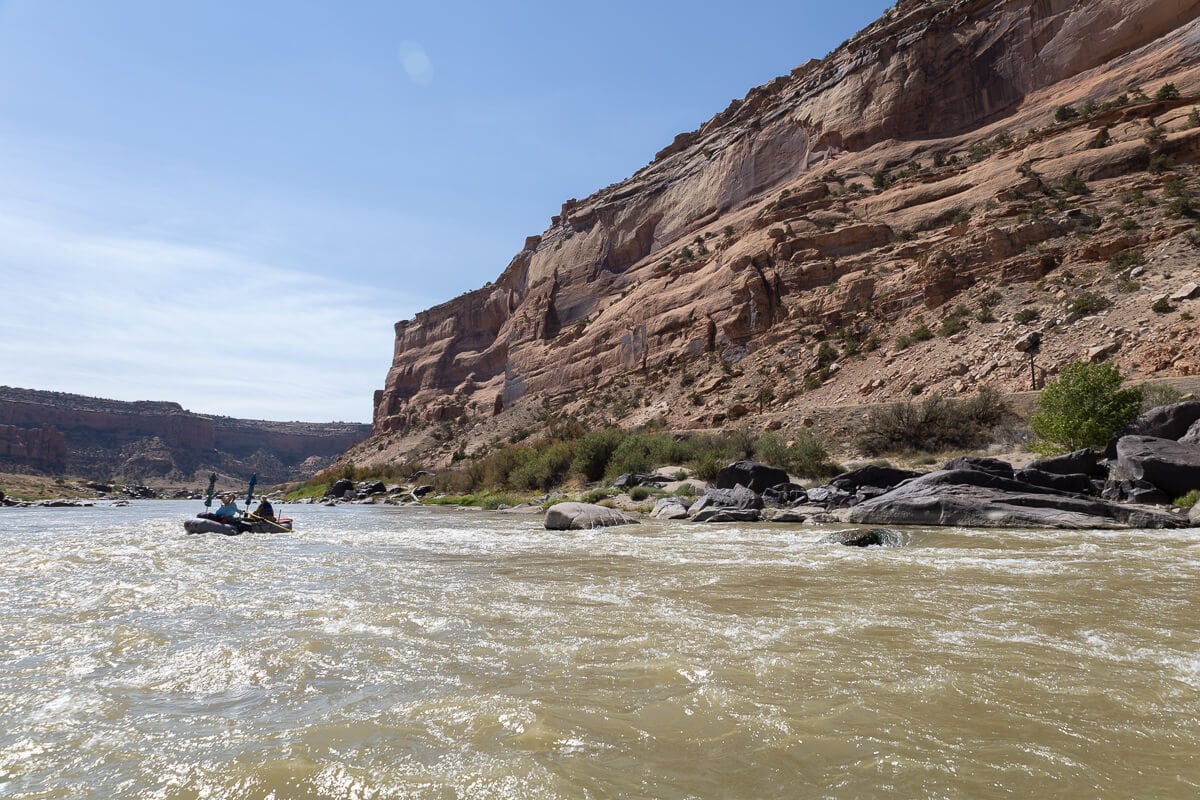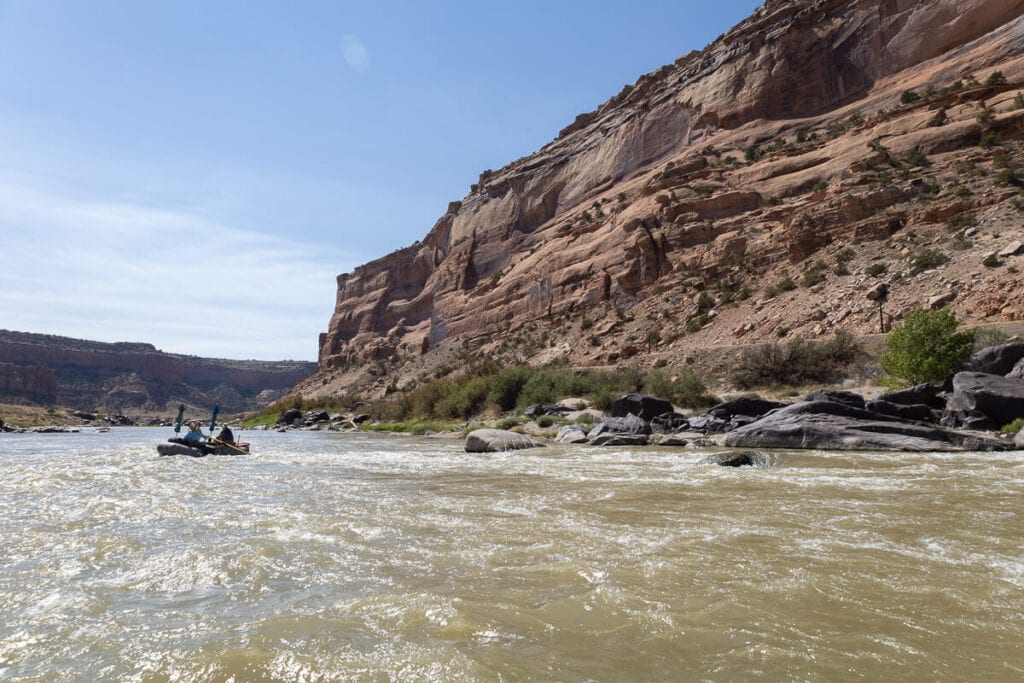 ---
Best Time of Year to Float Ruby-Horsethief Canyon
The best time to float Ruby-Horsethief Canyon is from May through October for optimal water levels and temperatures. Permits are required all year long.
Fall
Fall provides the most consistently warm days, cool nights, less likelihood of thunderstorms, and lower flows for mellower rapids.
We floated Ruby-Horsethief Canyon in early September which provided the perfect weather. The highs were in the upper 80F and nights were in the 70s F.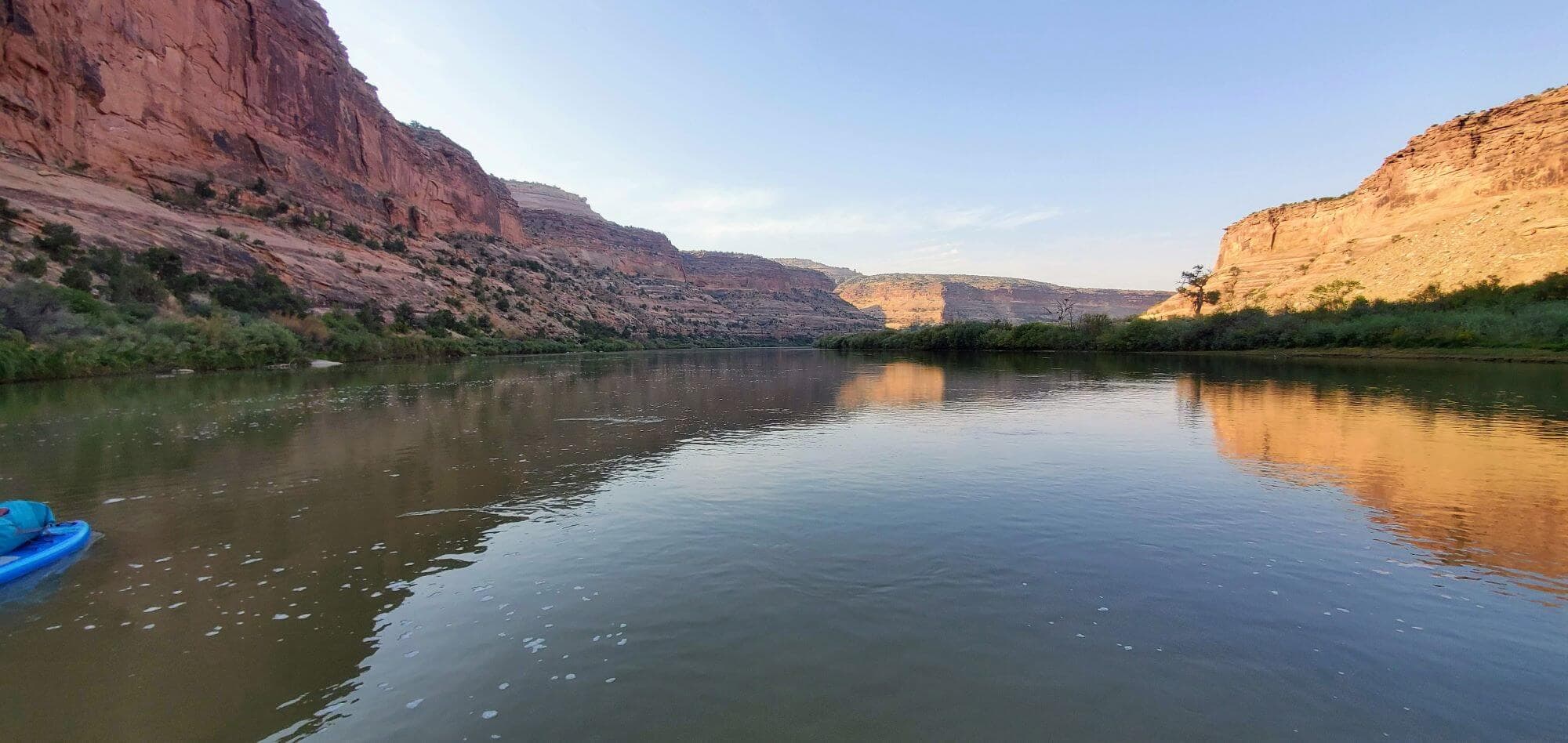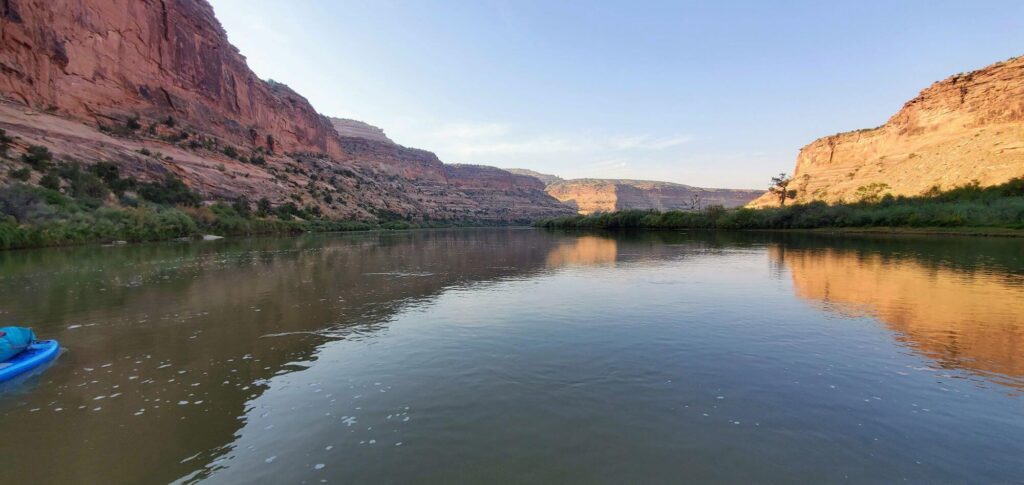 However, even in September, we encountered cool mornings, hot days, bugs, and strong headwinds at times.
In the morning we wore lightweight long-sleeve shirts to warm up. When it warmed up throughout the day we jumped in and out of the water to stay cool.
In the afternoon we hit terrible headwinds that slowed the pace considerably.
Lastly, at camp, the bugs were very bad and were constantly buzzing us, so that's something to be prepared for.
Spring
Spring weather can vary greatly with hot days, cold nights, snow, and rain.
Summer
Because of the lack of shade, summer days can be very hot and buggy and prone to thunderstorms. However, summertime is quite popular for floating this section.
Winter
It is not ideal to float this section in the winter or early spring as cold weather and high runoff are dangerous factors.
No matter when you go, it is essential to be prepared and aware of the weather and natural elements. This section of the river is remote with very limited cell service and no takeout points until Westwater.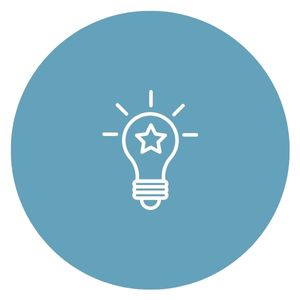 ---
Types of Watercraft to Use on Your Ruby-Horsethief Canyon Float
There are many different types of watercraft you can take on this section of the Colorado River. Here's a breakdown of the pros/cons of each:
Stand-Up Paddleboard
I floated the two-day trip on an inflatable stand-up paddleboard. In the rapids, I would drop down to my knees as my balance was compromised at seven months pregnant. The others in my group rarely had to drop to their knees and could navigate the rapids on their SUPs easily.
The inflatable paddleboards were great for transporting to the put-in and from the take-out. Being able to deflate the paddleboards allowed us to all squeeze into a large SUV on the shuttle back to the Loma boat launch.
The paddleboards were convenient for travel, but they left minimal room for storage for our overnight supplies. Anything stored on the paddleboards had to be waterproofed as everything was constantly getting wet.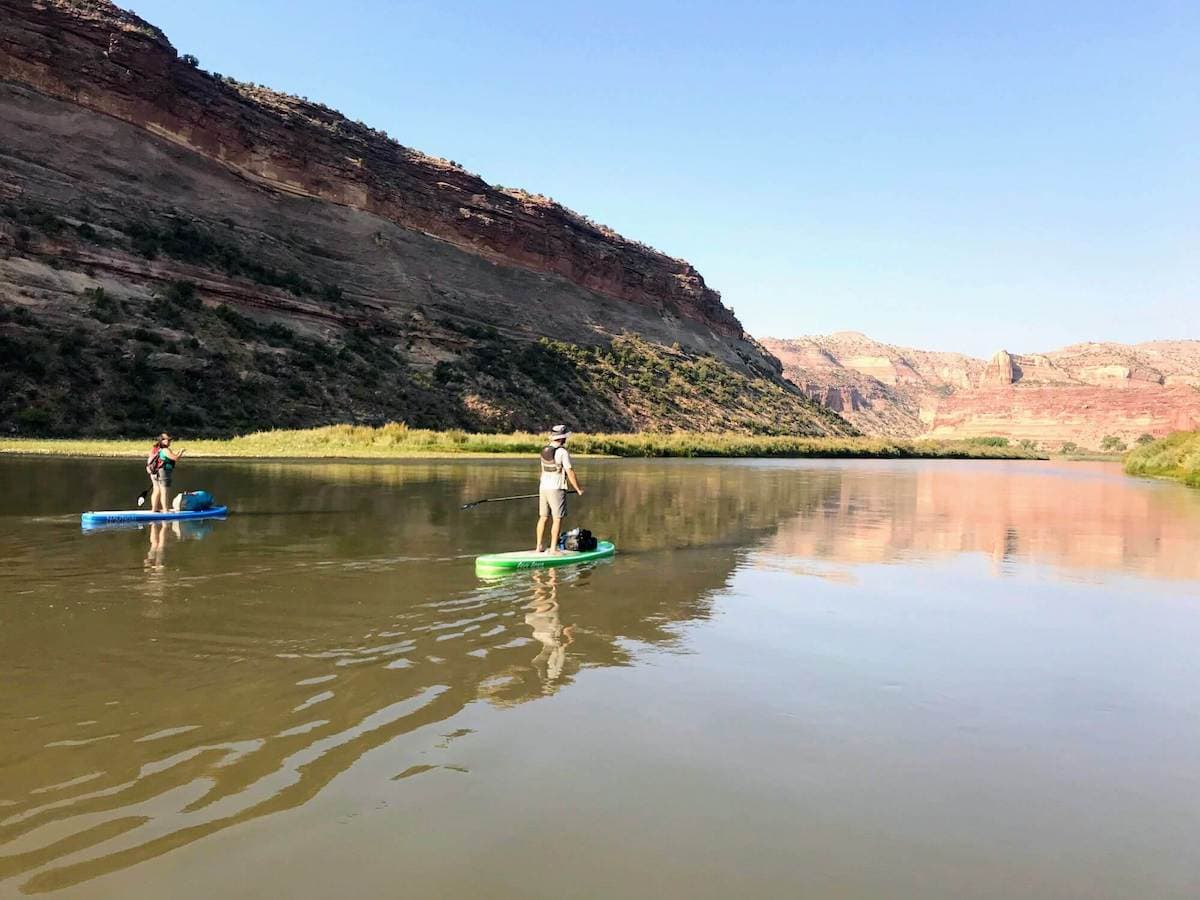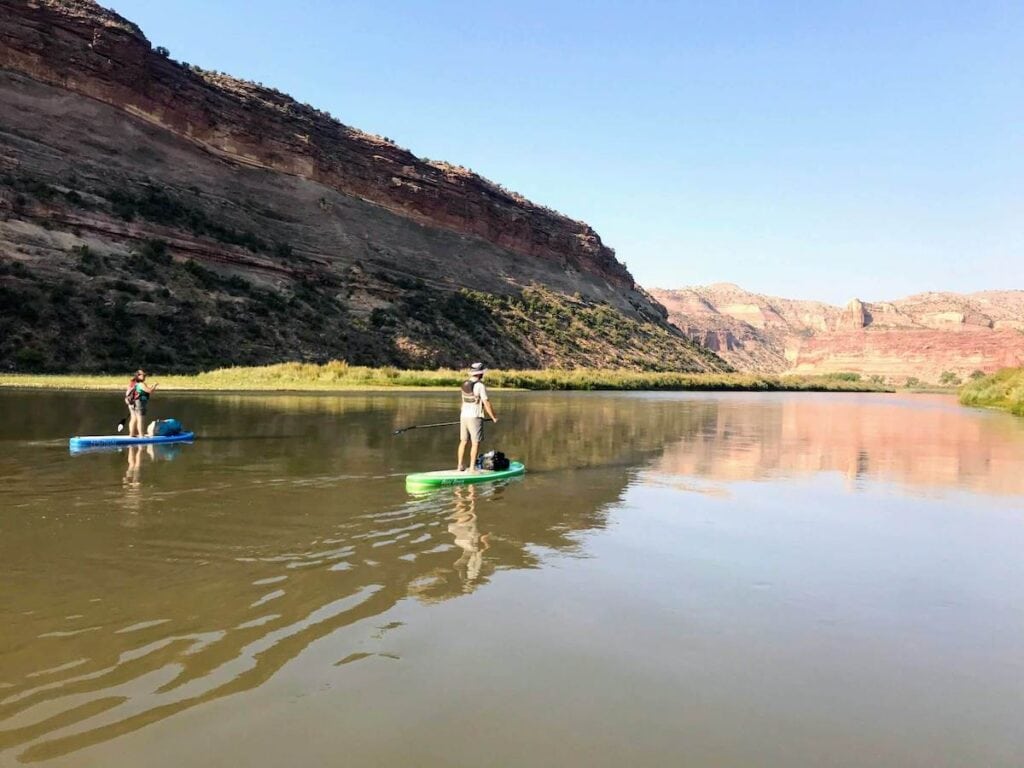 Kayak or Canoe
Two people in our group were in a tandem inflatable kayak rented from Rimrock Adventures. The kayak was dropped off by Rimrock Adventures and picked up for us at the Westwater take-out ramp.
Kayaks and canoes provide a much more laidback trip and a lot of storage. The kayak passengers weren't exposed to as much water splashing. However, there were fewer opportunities to casually jump in and out when trying to cool off than those of us on paddleboards.
Hardshell kayaks would work well and provide storage that isn't constantly exposed to water versus a SUP. Hardshell kayaks are also easier to control, especially in the afternoon wind.
Canoes are not recommended for streamflow above 20,000 CFS. Between 10,000-20,000 CFS is only recommended for highly experienced canoeists. Canoes are best used when water is below 5,000 CFS.
Canoes can also be hard to control, especially with the afternoon winds. They provide ample storage but be sure everything is waterproofed in case of tipping!
Rafts
By and large, rafts are the most popular form of watercraft to float Ruby-Horsethief. Rafts provide room for big groups and many supplies. Rafts can also be rented from multiple retailers in Grand Junction, CO, or Fruita, CO, with delivery and pick up.
Rafts will allow the space to bring luxury camping items like coolers, umbrellas, yard games, and more. However, rafts are large and make shuttling without a commercial rental company much harder. Additionally, most rafts require only one paddler, which leaves others to lounge and not get the full-paddling experience.
BFT team member Linda rafted Ruby-Horsethief Canyon and loved the space and relaxation the raft provided. Her group brought their own rafts and had two vehicles and a trailer so they were able to self-shuttle.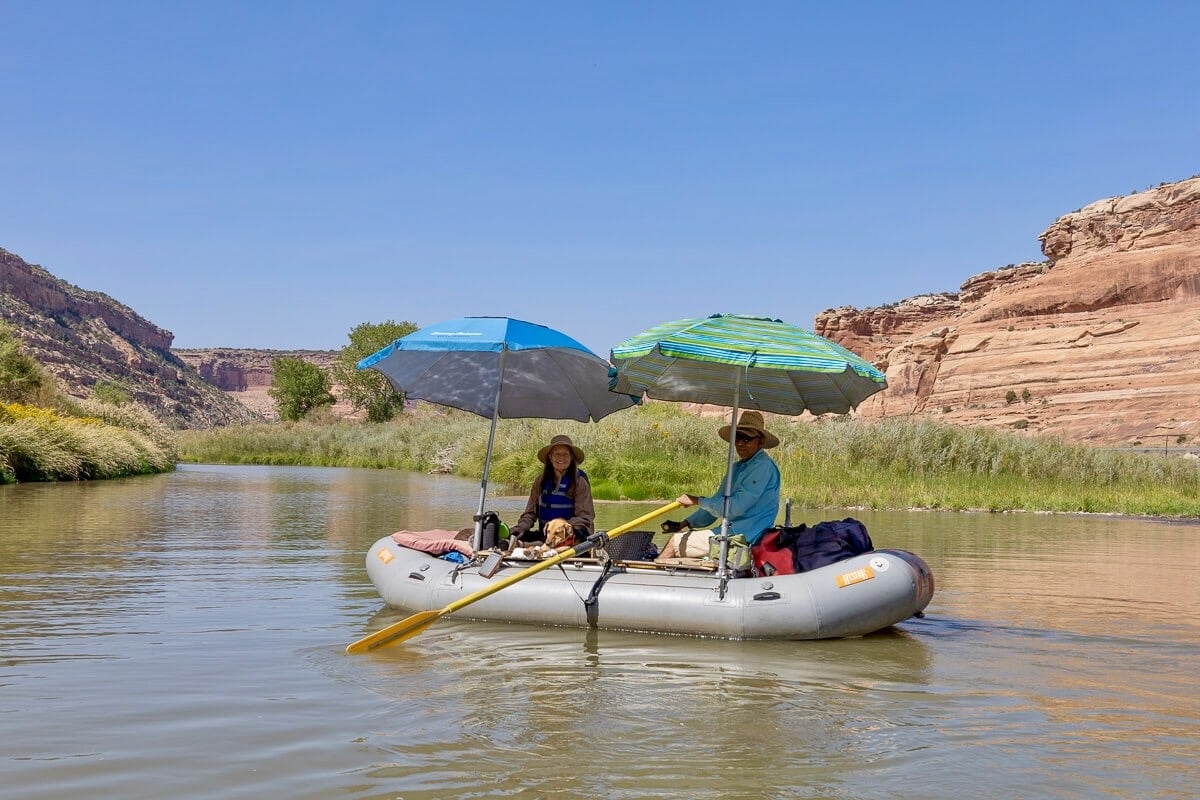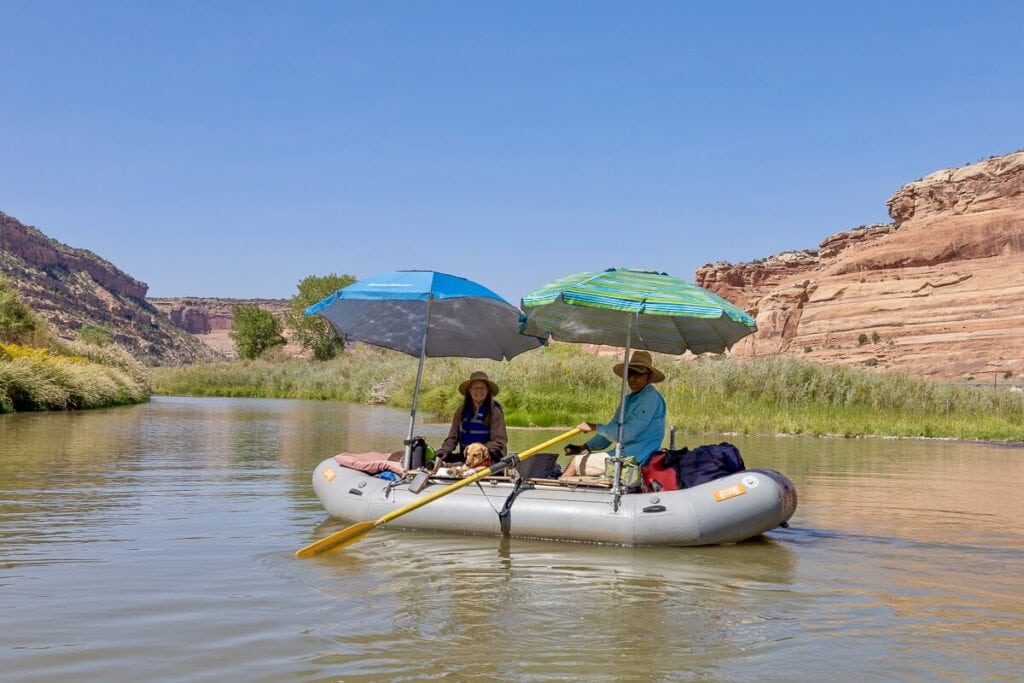 ---
What to Pack for a Ruby-Horsethief Canyon Float
Below are a few gear recommendations specific to an overnight trip on the Ruby-Horsethief section of the Colorado River:
Drinking water: This portion of the Colorado River is too silty to filter, so you must pack in all of your drinking water. Bring plenty of water as there is little shade and the summer days are hot!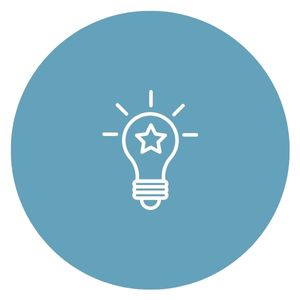 Tip: If bringing a cooler for food, freeze water in plastic gallon jugs to use as ice, then drink the water as it melts.
Toilet system: You must have a hard-sided toilet system that is big enough to accommodate everyone in the group. Wag bags alone are not permitted. You can find detailed toilet regulations on the permit website. Several outfitters rent out toilet systems.
Repair kits: The type of watercraft your group has will determine the repair kits you need. Make sure to have enough to accommodate the entire trip. In addition to the repair kit, make sure to have an air pump to inflate the watercraft after repairs.
Metal fire pan: A fire pan is required to be carried on all trips, even if stoves are being used for cooking. The pan needs to be at least 12" in diameter with a 2-inch lip around the outer edge.
Personal Floatation Device (PFD): The rental company should provide an appropriate life jacket if you rent a watercraft. If not, you are required by law to have a PFD approved for whitewater type I, III, or V. Children under 13 must be wearing a PFD at all times.
Spare paddle: Your group needs one spare paddle for every three low-capacity vessels, including kayaks or inflatable kayaks.
Throw rope: Each boat 12 feet or longer must have a throwable device or commercially made rescue rope with at least 40 feet of line and a horn or whistle for emergencies
Bug spray: The bugs at the campsite during our trip in September were terrible! This will vary by time of year, but it's best to be prepared.
For a comprehensive guide on what to pack for an overnight river trip, check out our guide to kayak camping.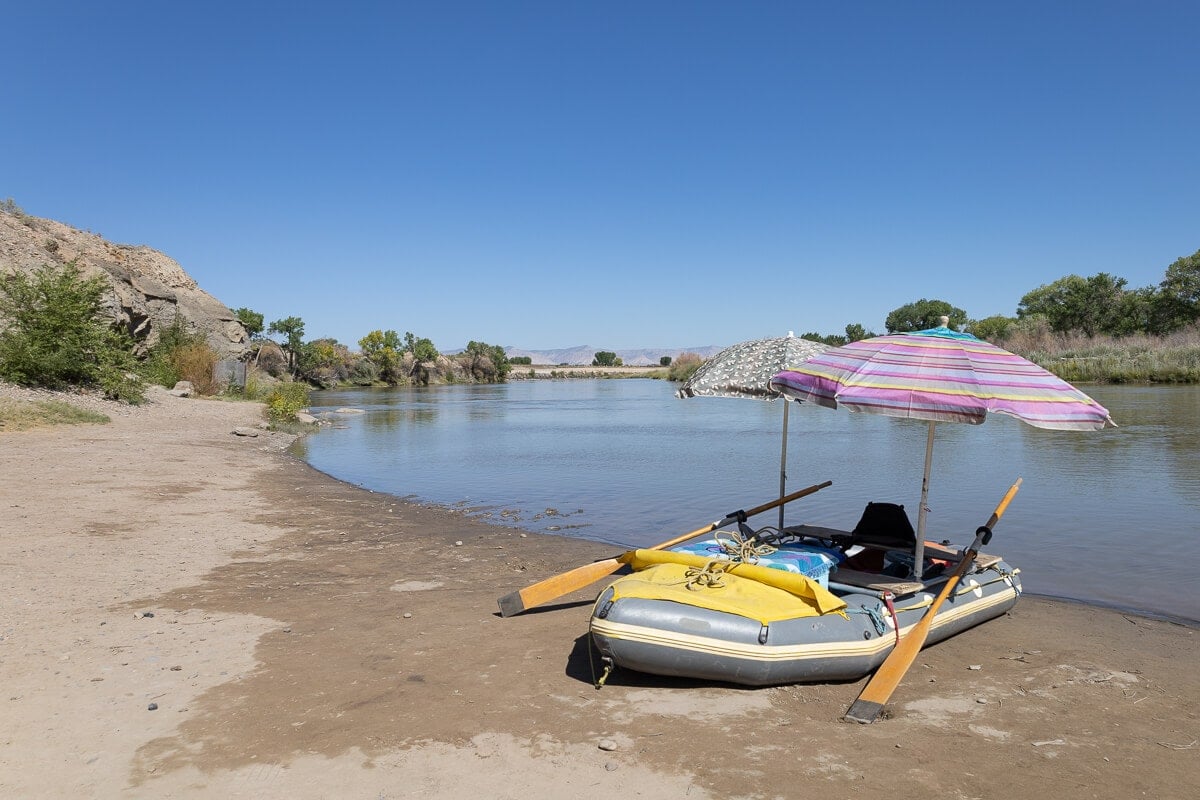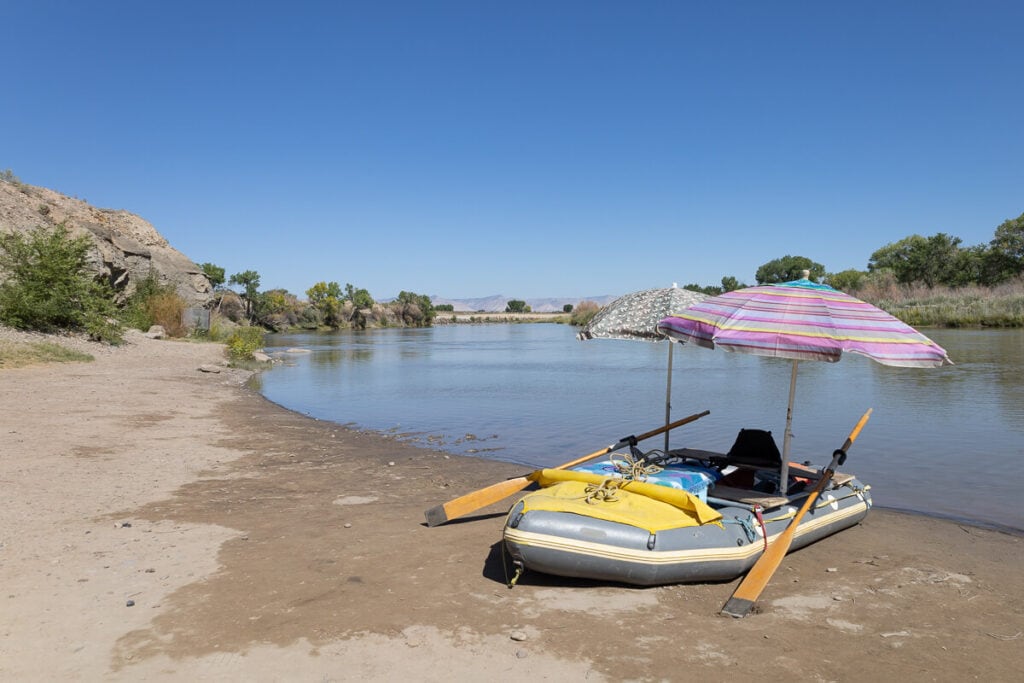 ---
4-Steps to Planning an Overnight Ruby-Horsethief Canyon Float Trip
1. Reserve a camping permit
The entry point for this river trip is in Loma, CO, and the endpoint is Westwater, UT. Beyond the takeout is the Westwater Canyon, which requires an additional permit and advanced skill.
Permits are required for overnight trips in Ruby-Horsethief year-round. Permit reservations can be made two months in advance on a daily rolling window. Reservations open at 8 am MST.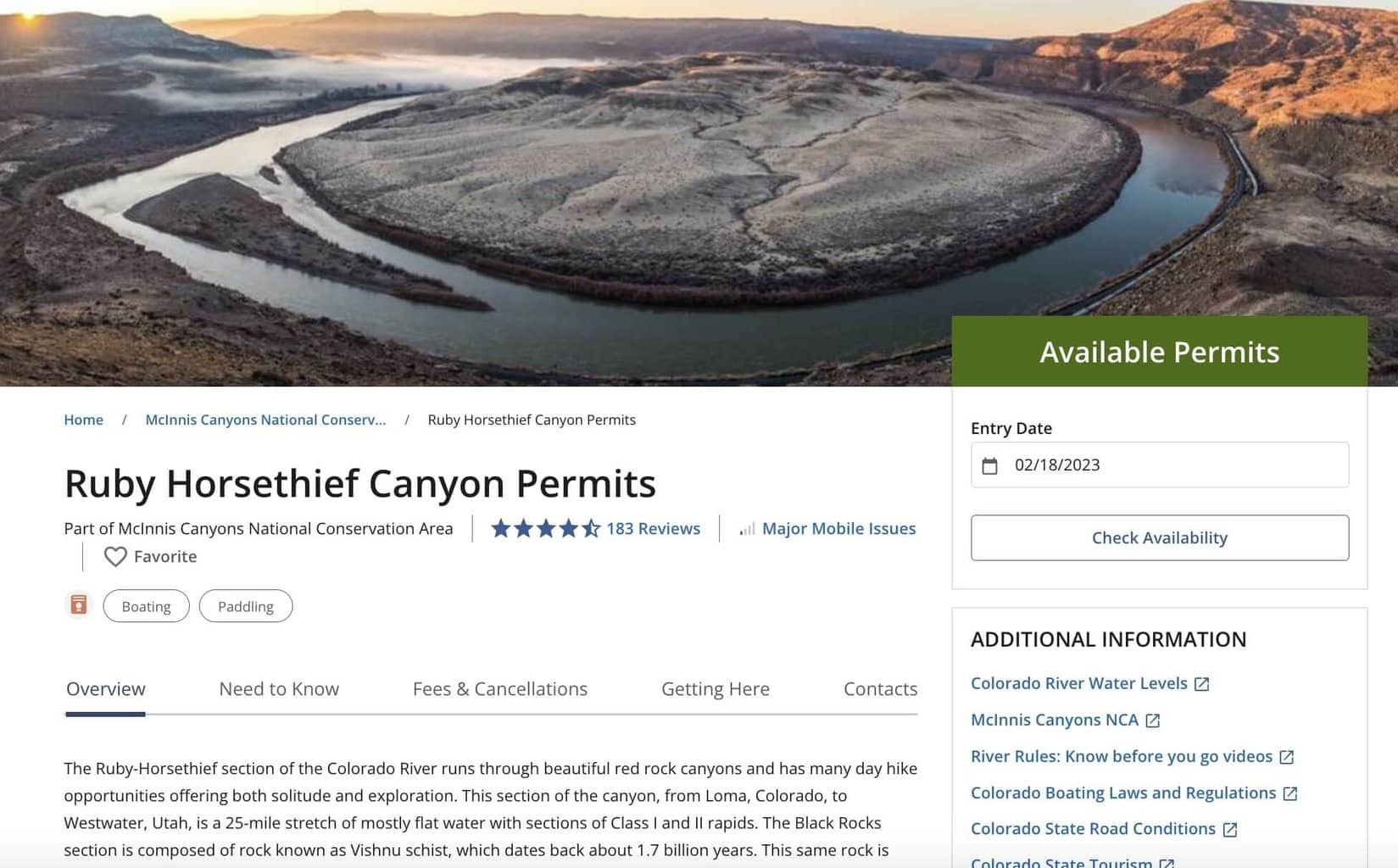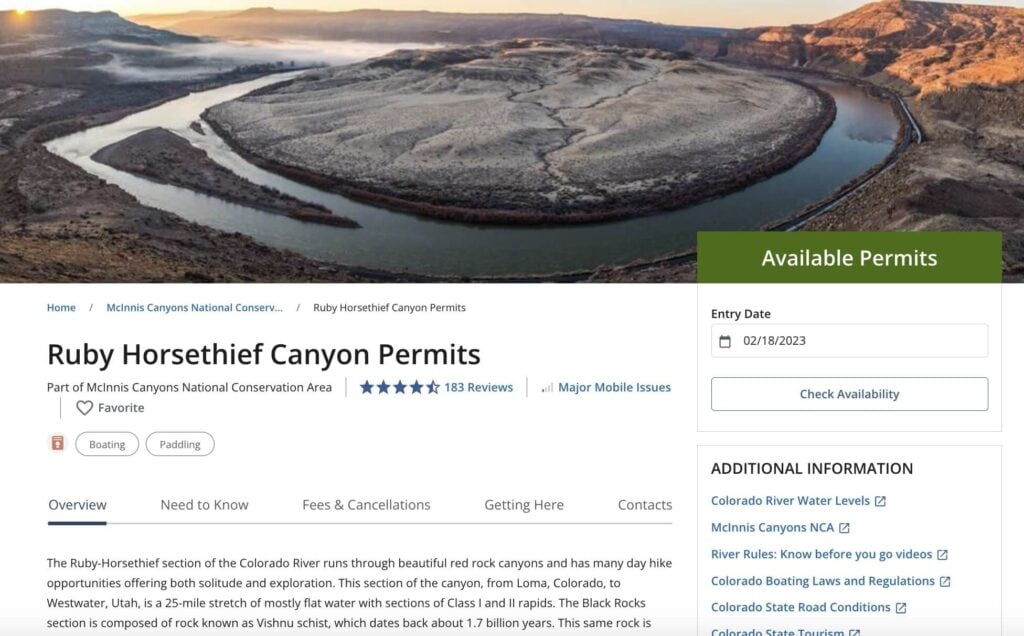 2. Choose a campsite
All the campsites along the 25-mile stretch are fantastic. They each offer something unique.
At mile 13, Mee Corner is the first of several campsites that can access Mee Canyon trailhead, which offers hiking and exploring opportunities.
The most popular campsites are Dog Island for a private island feel and sites in the amazing Vishnu schist Black Rocks section.
Your permit is specific to the campsite you choose, so you can't just decide when you're on the river.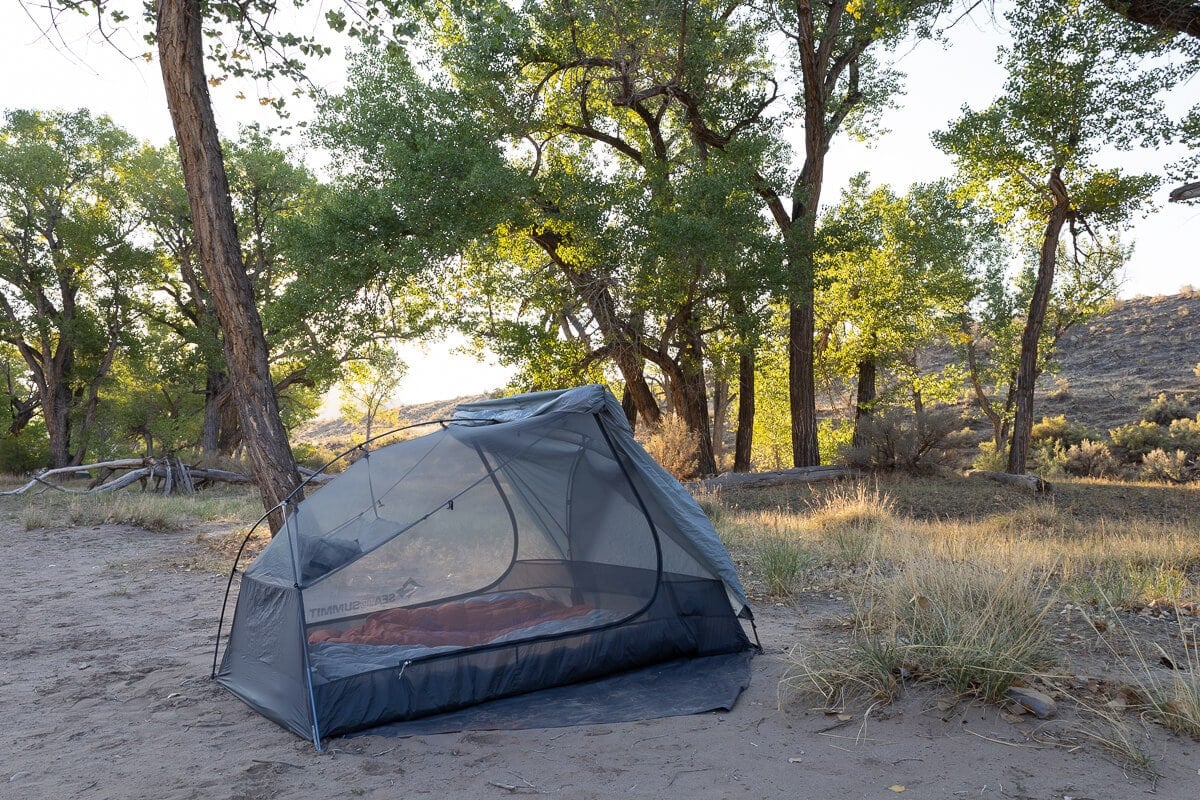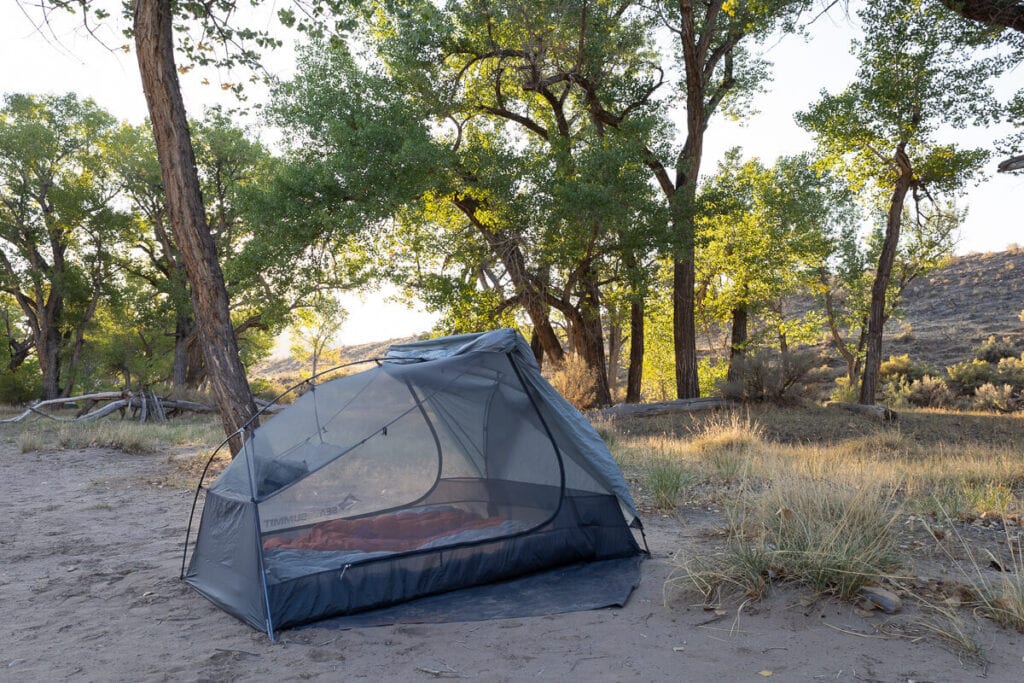 3. Reserve a rental
There are multiple places to rent watercraft from in Grand Junction, CO, and Fruita, CO if you don't have your own.
Some of the rental companies will provide drop off to the Loma boat launch and pick up at the end of the trip in addition to shuttle services.
4. Book a shuttle
This is a very popular float trip with easy point-to-point logistics. We had two cars and dropped one at Westwater the morning of the start of our float.
Loma boat ramp and Westwater boat ramp are roughly 40 minutes from each other.
Local shuttles are available if you don't have two cars available.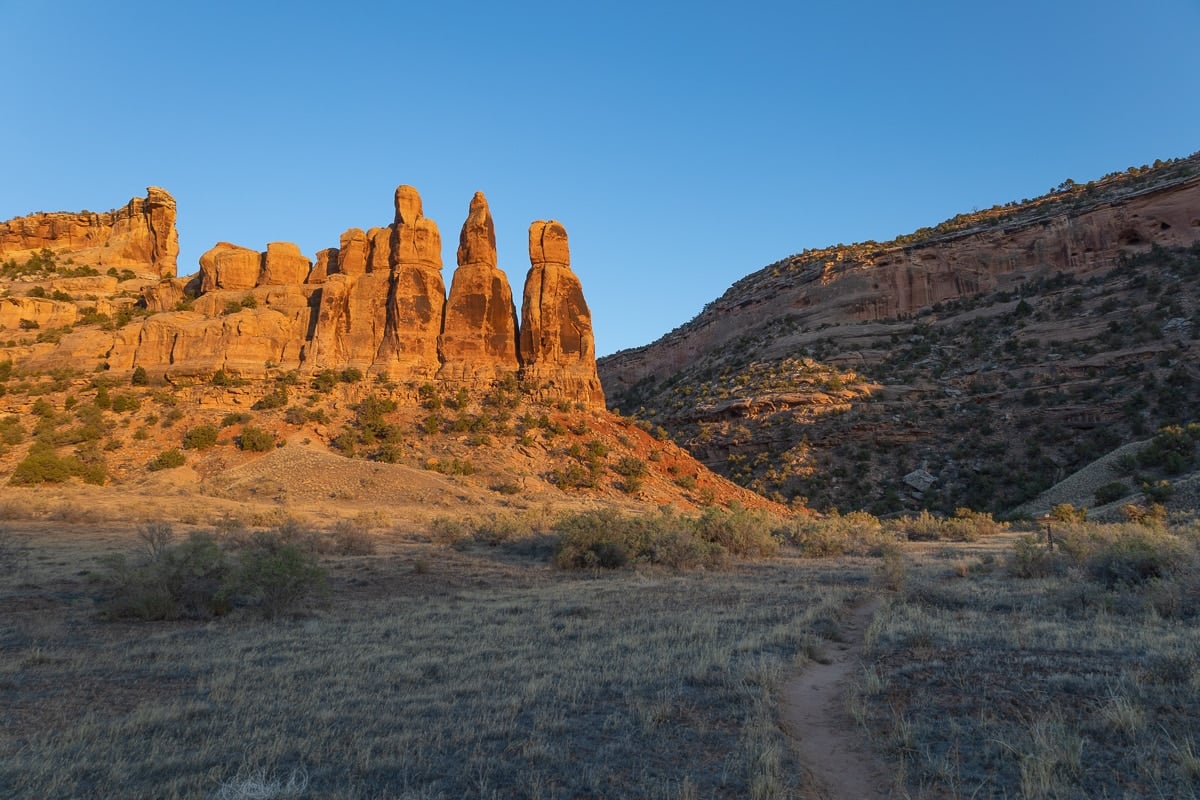 ---
My Ruby-Horsethief Canyon Trip Report
Day 0: Drive to Fruita, CO
After driving 4 hours from Denver and getting to Fruita, CO we ate dinner at the famous Hot Tomato Pizza and fueled up for the next day's adventure.
Day 1: Loma put-in to Fault Line 2 Campsite
In the morning, we set off at 6 am to drop off one of the cars at the Westwater takeout boat ramp. Luckily the drive between put-in and take-out locations is only about 40 minutes one-way.
We drove to Loma put-in boat ramp and met Rimrock Adventures, who dropped the inflatable kayak and toilet system our group rented. Many groups were getting their boats ready, so it was nice to chat with people about the adventure ahead!
We loaded up our SUPs and kayak with our gear and started the trip. The views are fantastic right from the start!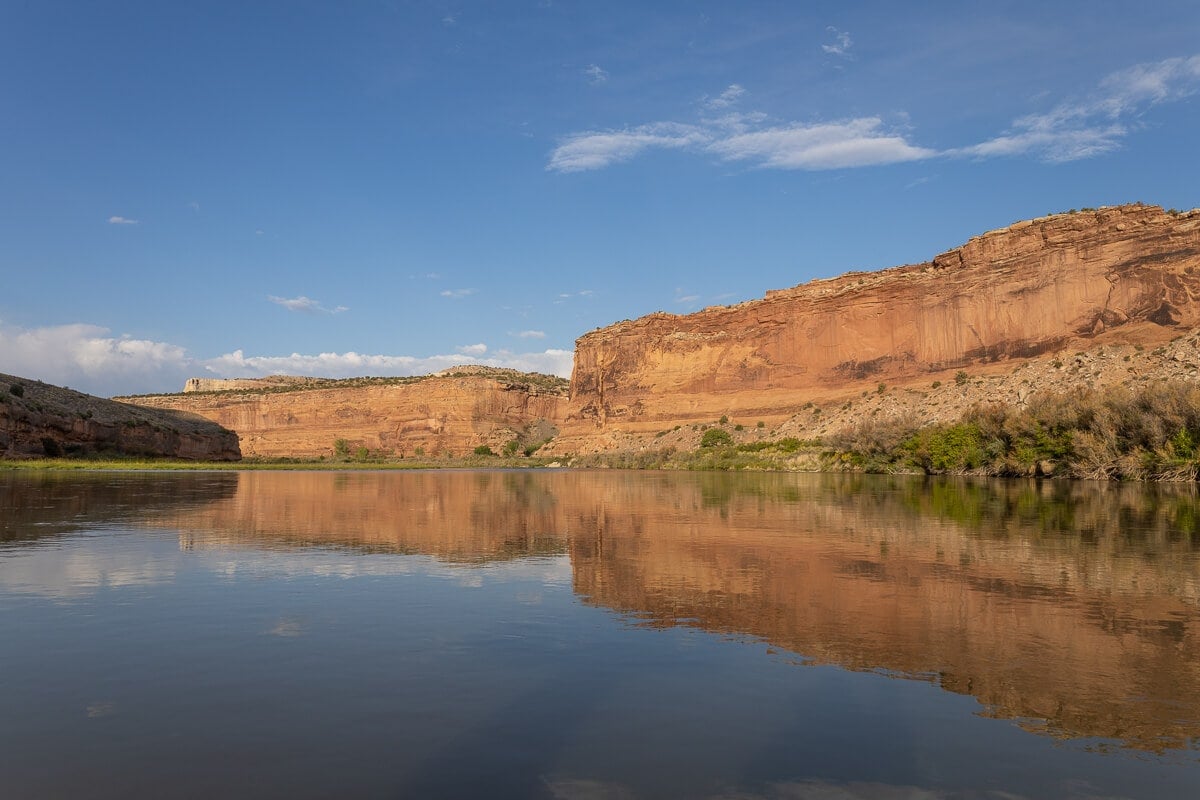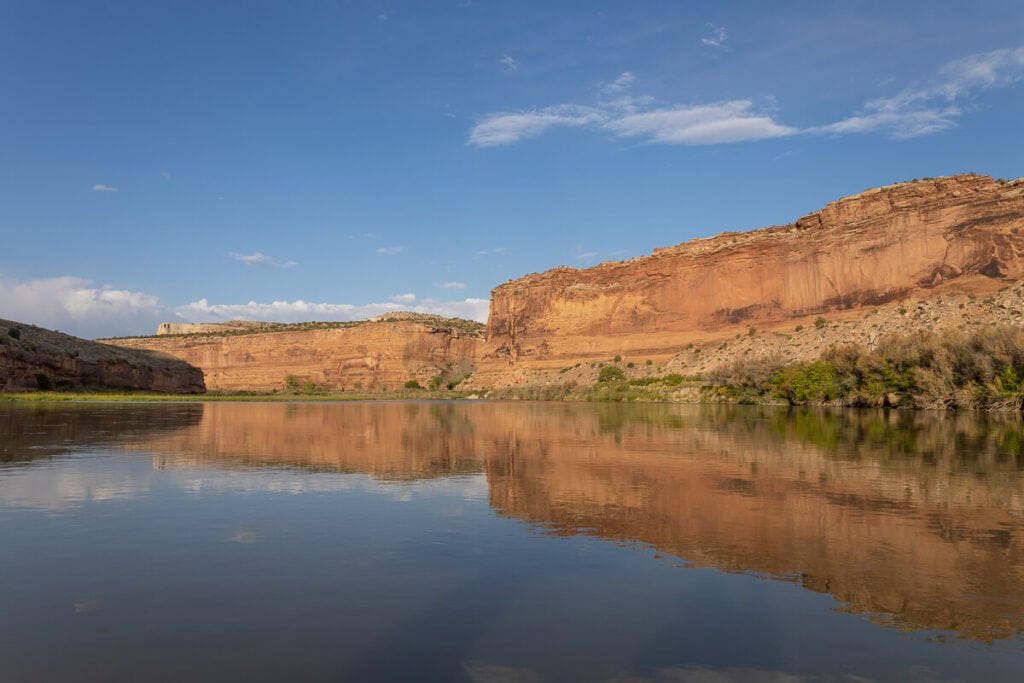 The trip was very casual. The river stays nice and wide, and everyone can take the trip at their own speed. Since it was hot, we jumped in and out of the river to stay cool. A few hours in, we decided to stop for lunch on one of the sandy shores. We brought dehydrated meals since they were the easiest and lightest for us to pack.
After lunch, we returned to our boats and enjoyed the leisurely float to our campsite. At about 2 pm, the wind picked up significantly, which made the SUPs hard to steer and move forward. By then, we were glad we were almost to our campsite, Fault Line 2.
I recommend getting an early start and being prepared for strong afternoon winds most days.
The campsites are well-marked and easy to pull into. We got on shore and were able to set up tents, eat, lounge, and relax before nightfall.
While Fault Line 2 didn't have any established trails, many of the campsites offer side hikes and exploration. We camped on the sandy beach and there were a few cottonwood trees that provided shade during the afternoon.
The bugs were terrible – be sure to bring bug spray!
Day 2: Fault Line 2 Campsite to Takeout
The next morning we set off reasonably early, which provided solitude on the river. It was still a bit chilly in the shade but warmed up quickly.
We pulled onto the shore to explore black rocks, which was amazing to see. There were a lot of people exploring, cliff diving, and packing up campsites. Shortly after the black rocks section (mile 18.1), on river right, is a hike to petroglyphs. I wish we would have saved enough time to see them!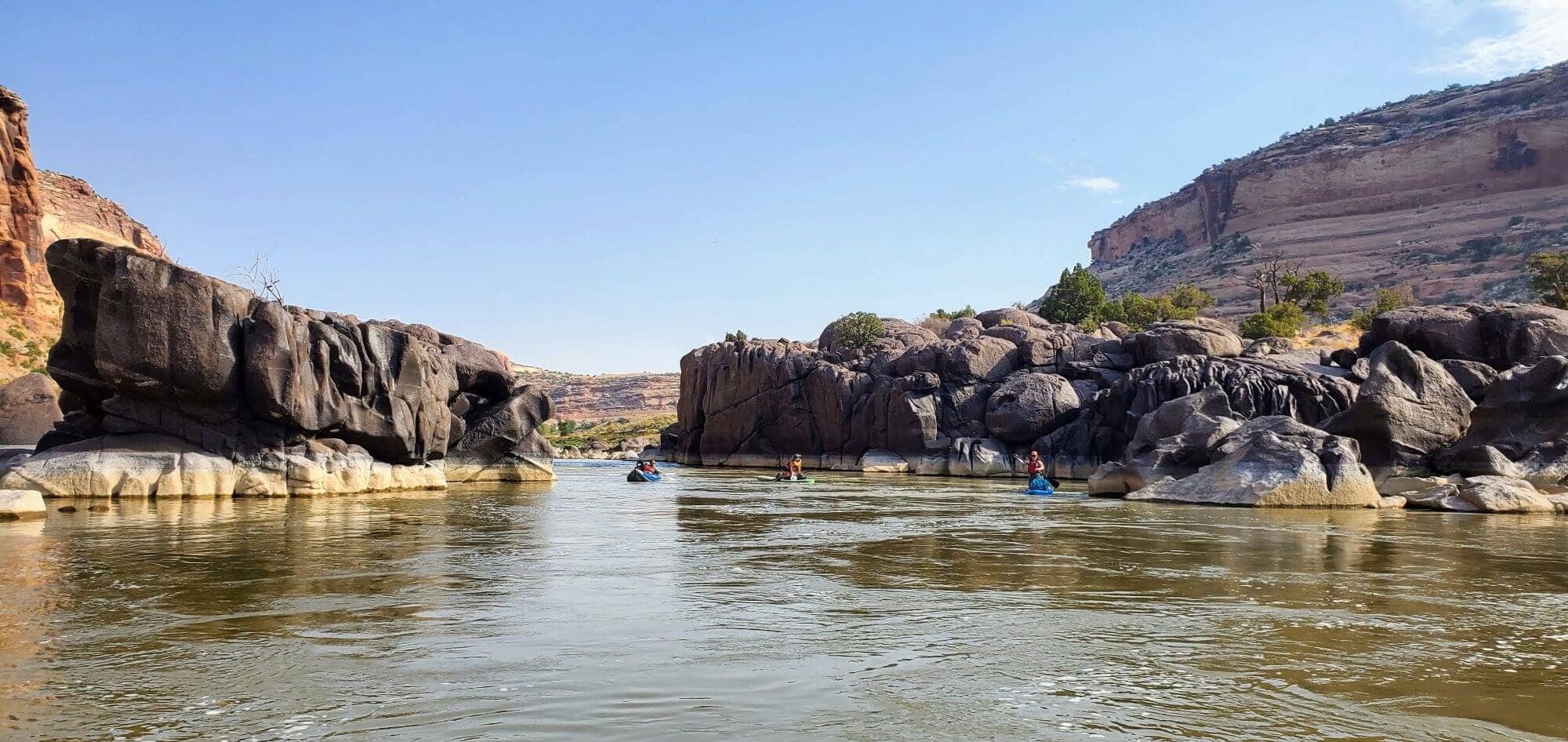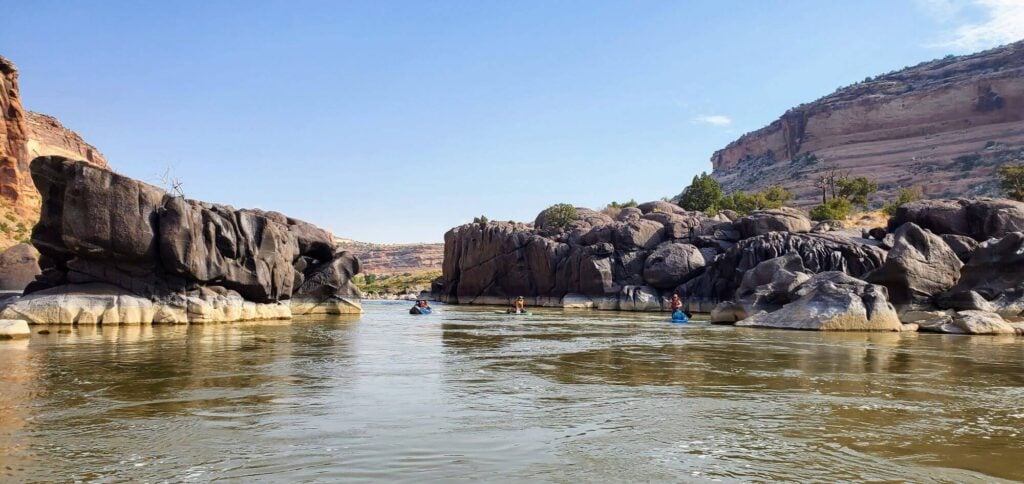 Because we explored, ate lunch, and took our time on the second day, we hit the afternoon wind again. We all found it hard to continuously paddle and steer our lightweight watercraft in the headwind.
It wasn't long before we were watching for the Westwater takeout. It was very crowded, so we had to be strategic in where we pulled up. Everyone was unloading their watercraft and getting things packed up and into cars or vans for the shuttle back to Loma.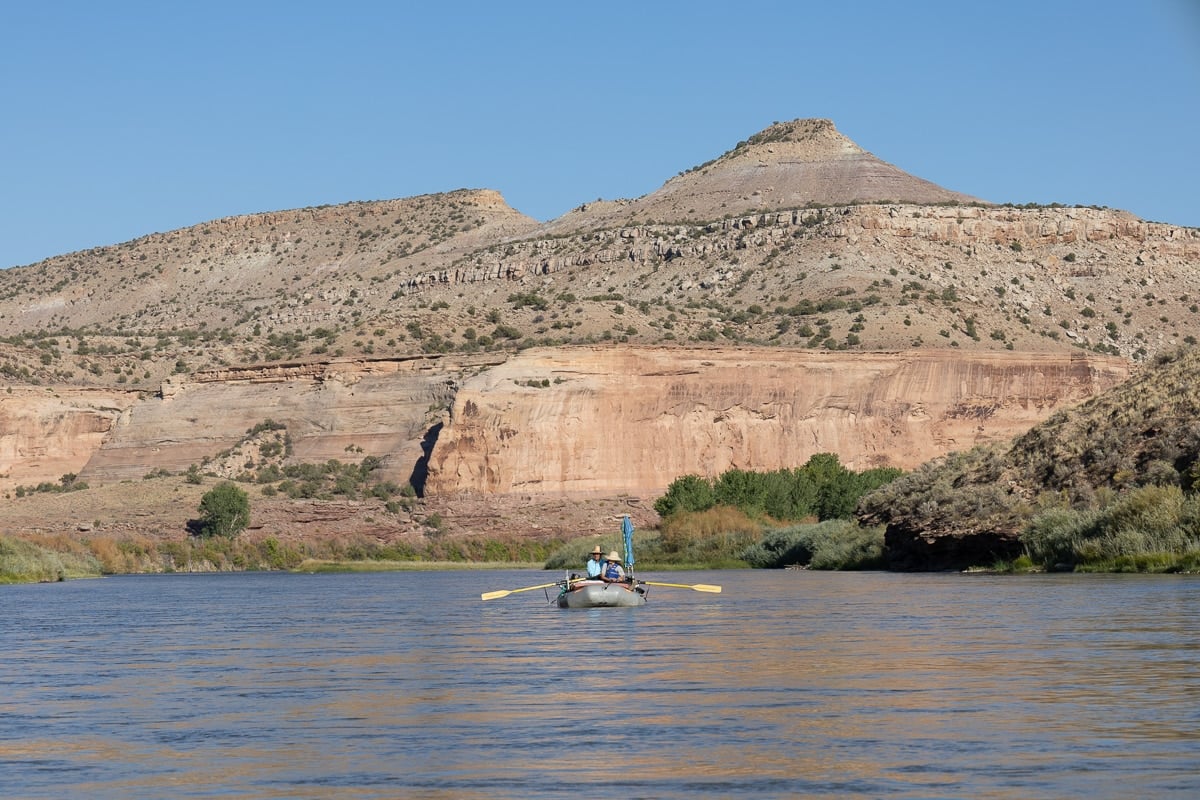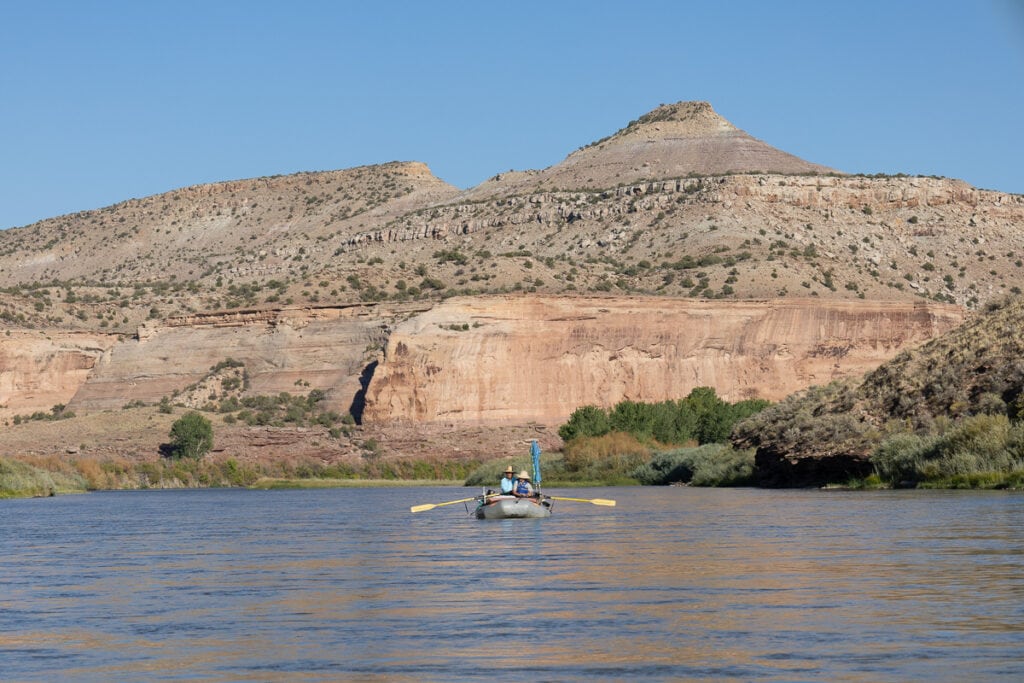 ---
Final Thoughts
The Ruby-Horsethief Canyon float is a fantastic adventure for families or those looking for a relaxing few days out on the river. If you can, I recommend doing a 3-day / 2-night float so you can spend some time exploring the trails, petroglyphs, and other cool sights along the canyon.
Have a great float!
Interested in more floating and paddling adventures? Check out these related blog posts:
Have you floated the Ruby-Horsethief River? What was your trip like? Is this a trip you'd be interested in doing? Leave a comment below!
You can see more of Leah's work at https://www.leahmontera.com/