Hilton Head Island Outdoor Adventure Guide
Your guide to the best outdoor activities, restaurants, and things to do on your South Carolina vacation.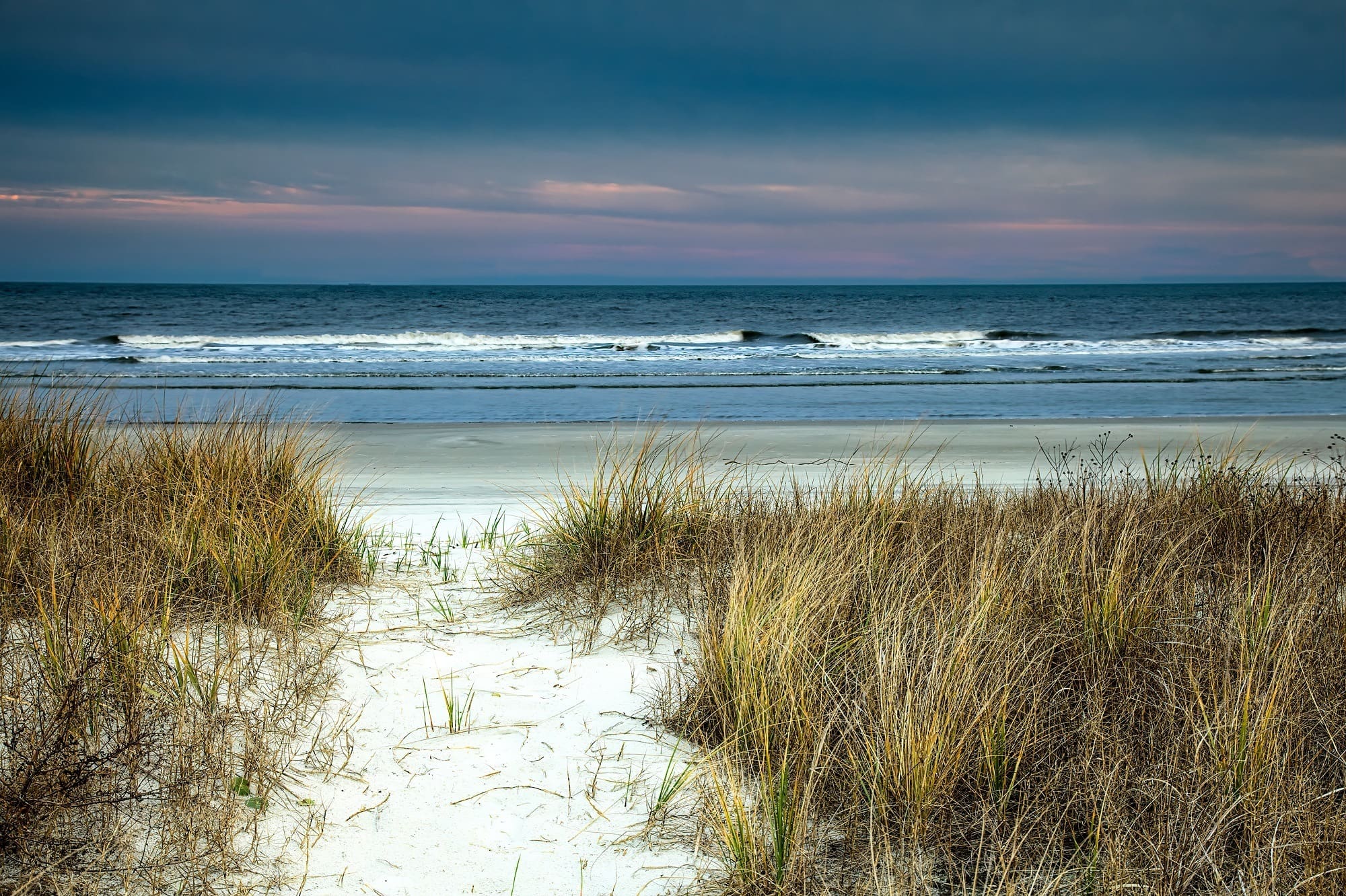 Hilton Head Island is a 12-mile island in South Carolina just 20 miles northeast of Savannah, Georgia. The island is full of southern charm & hospitality and is popular as a family-friendly beach vacation destination. While sitting on the beach and lounging around the pool can be fun, this guide to outdoor activities on Hilton Head Island will help you get outside even more and make the most of your trip.
In this guide, Kim Vawter, Bearfoot Theory's former Community Manager, shares the best outdoor activities on HHI along with some personal favorites from her trip. She also covers when to go, how to get there, and the best places to wine and dine as well as other recommendations for extending your vacation.
Make the most of your trip with this guide to the best outdoor activities on Hilton Head Island.
Important Note: Before planning any trips, please do your research to ensure these areas are open to visitors, follow local guidelines, and do your part to be a responsible visitor. That means taking precautions against COVID-19 like wearing a mask and social distancing. Also, as we ask with all of the destinations we share, please follow Leave No Trace guidelines and practice good trail etiquette.
Where is Hilton Head Island?
Hilton Head Island is located in South Carolina on the Atlantic Ocean at nearly the southernmost point of the state. It is connected to the mainland by highway 278 and can be reached by driving or by flying in. The closest major city is Savanna, Georgia (30 miles away) followed by Charleston, South Carolina (98 miles away).
Flying Into Hilton Head Island
There is an airport on Hilton Head Island but it is very small, has minimal flight options, and can be pricey. Major airlines fly into the Savannah-Hilton Head International Airport which is only 35 miles (about 45 minutes) from Hilton Head Island. Generally, this airport has cheaper flights than Charleston International Airport which is 98 miles (2 hours) away. If you don't mind driving, you can often find great deals into Jacksonville Airport but it is a 2.5-hour drive to Hilton Head Island.
Getting Around on Hilton Head Island
Renting a car is recommended when visiting Hilton Head Island. Uber/Lyft and taxis are common on the island but I recommend renting a car to enjoy your vacation fully. Bicycles are a nice way to get around as well, but HHI is large so relying solely on them will limit what you can do.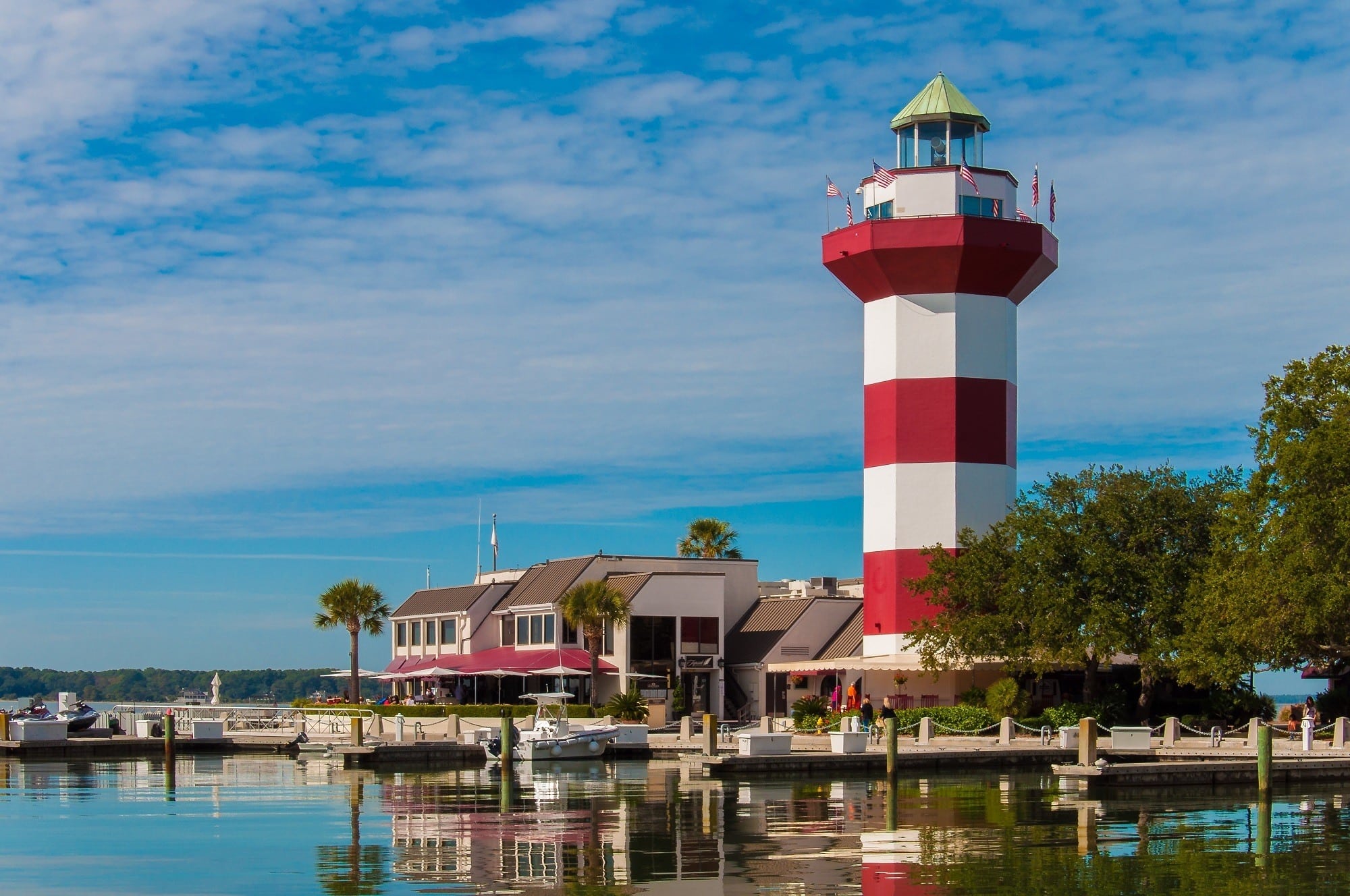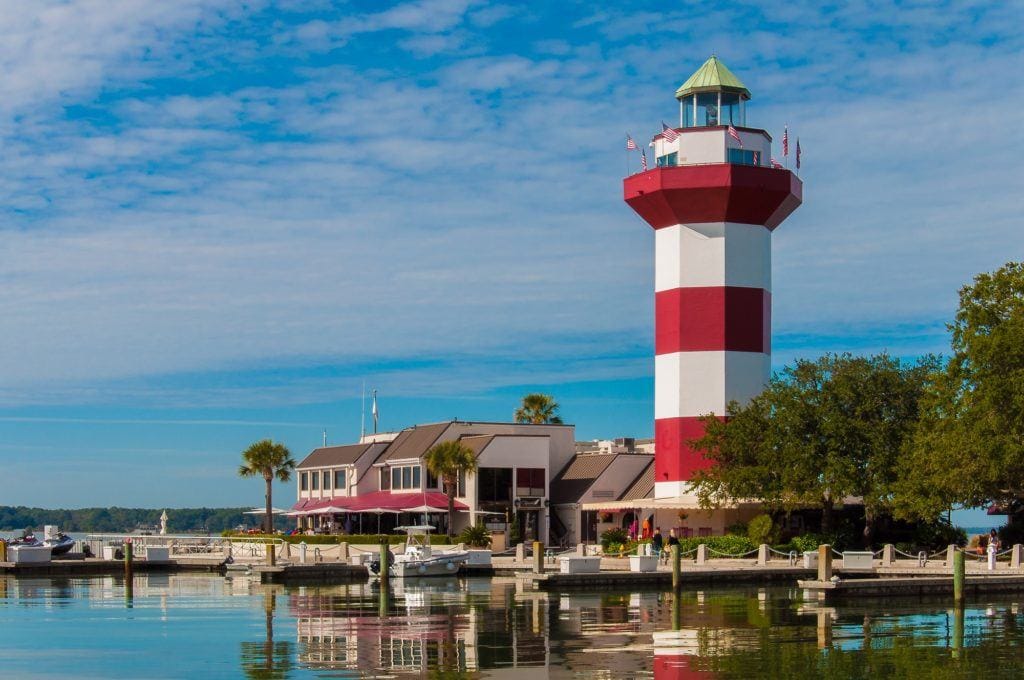 Best Time to Visit Hilton Head Island
Summer is the most popular and hence the busiest time to visit the island. However, summer temperatures average in the mid- to high-80s and get up into the 90s from June – September, plus there's always a chance of those summer thunderstorms.
If you're looking for milder temps and you want to beat the crowds, Spring or Fall is the best time to visit Hilton Head Island. Temperatures in the Spring and Fall range from the high-60s to low-80s and the chance of rain is much lower than in the summer.
Visiting in the Winter is doable with temperatures ranging from the 50s to 60s but you may encounter some misty weather. Also, visiting in winter can be difficult due to tourist outfitters and some restaurants closing for the season.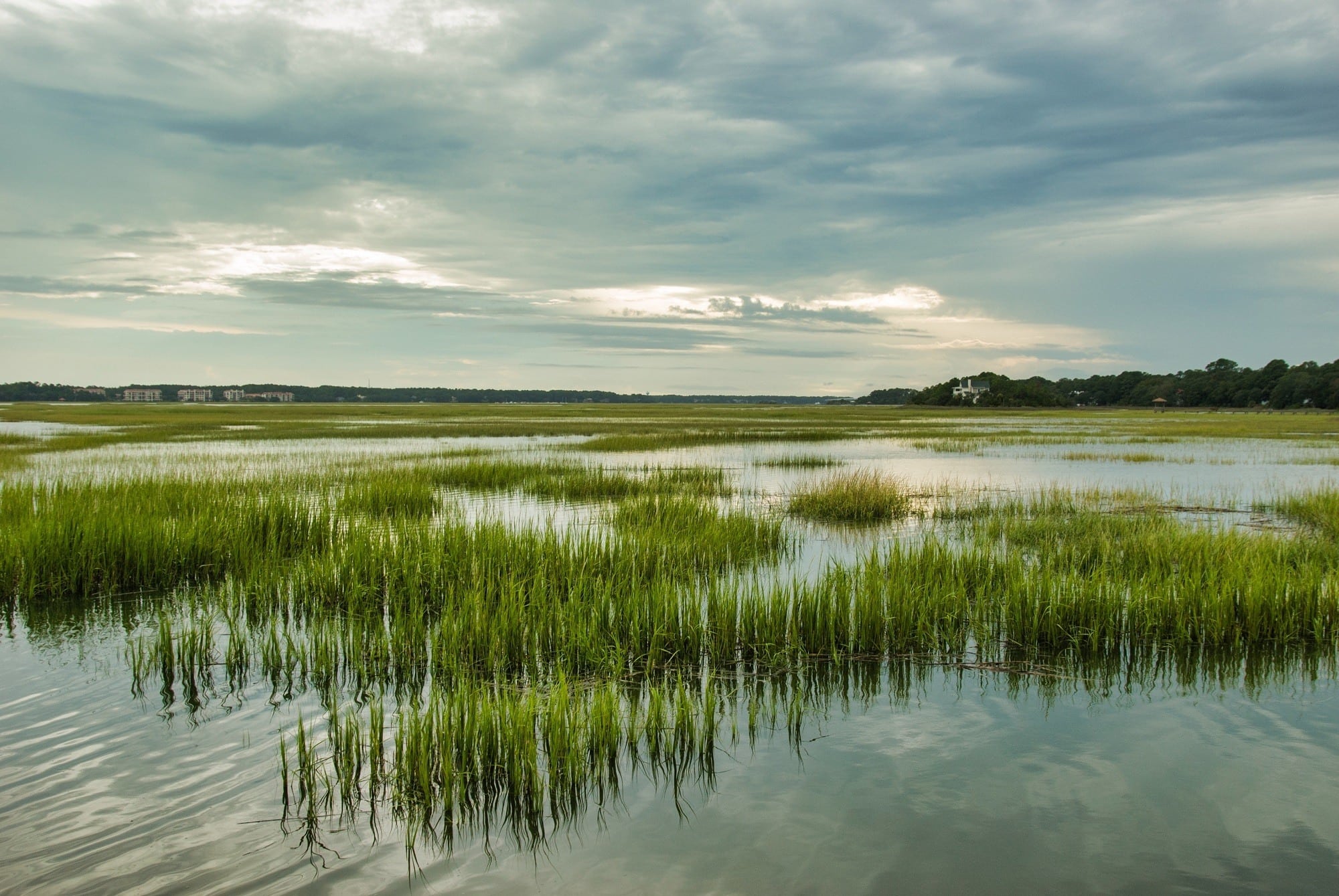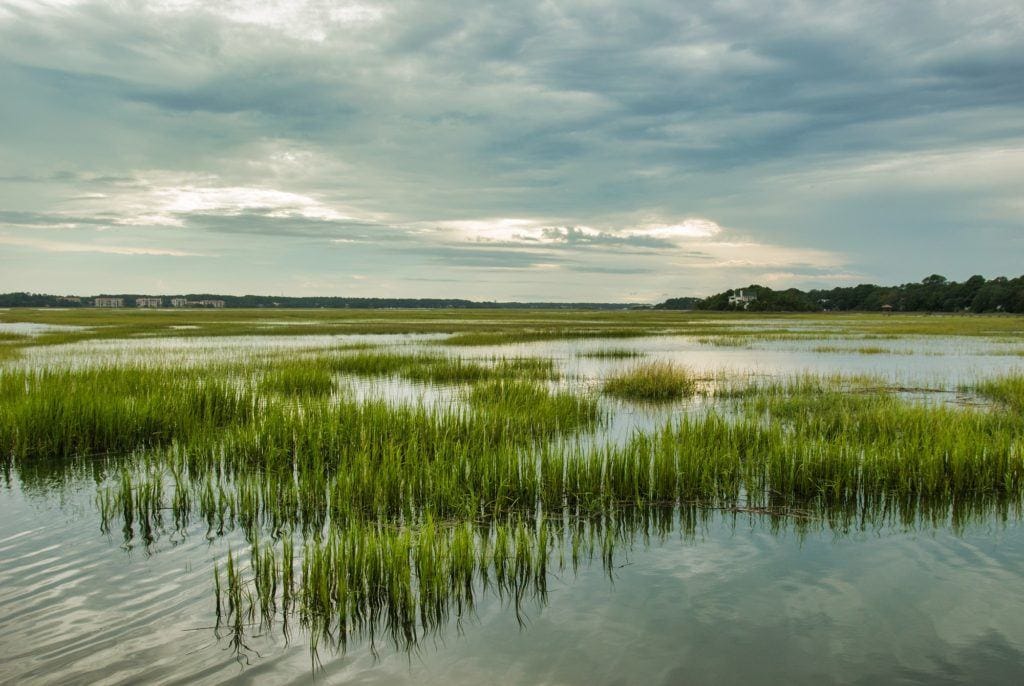 Outdoor Activities on Hilton Head Island
If you're planning a trip to Hilton Head Island, you're probably looking forward to some fun in the sun. Beyond a day at the beach or lounging poolside, there are plenty of additional ways to get outside and explore the island. From biking and hiking to water activities like kayaking, SUPing, and boating, there's something for everyone.
Biking on Hilton Head Island
There are over 60 miles of bike trails on Hilton Head Island; but forget about bike trails, one of the most popular places to ride your bike is on the beach! Bike rentals on HHI are fairly cheap, most companies rent by the week for under $40. If you search online you can often find discounts; especially if renting more than 1 bike. Many bike rental companies will deliver for free to your vacation rental as well. You can rent bikes with a child seat on the back, children's bicycles, carts to pull children, and tandem bicycles as well.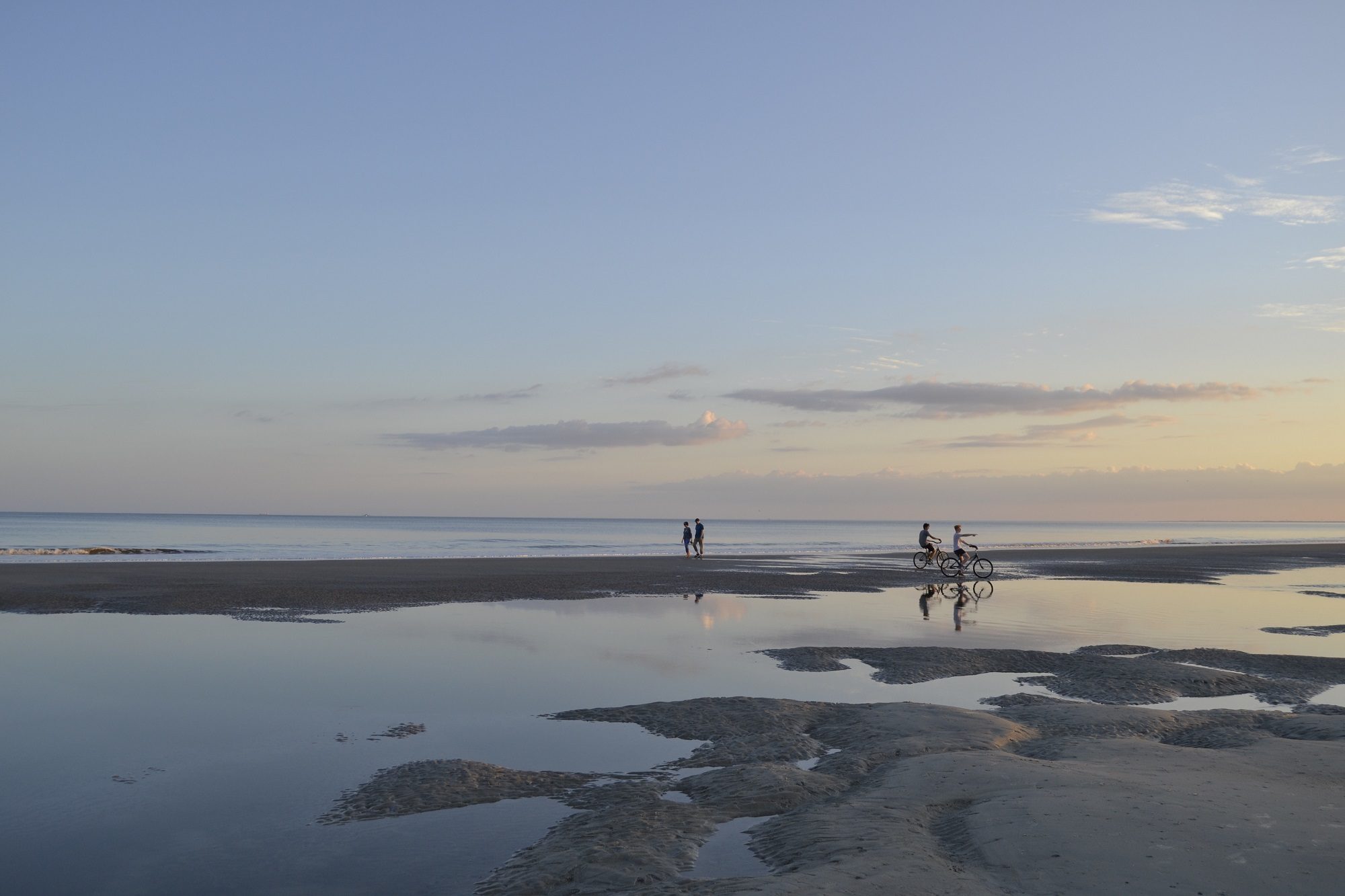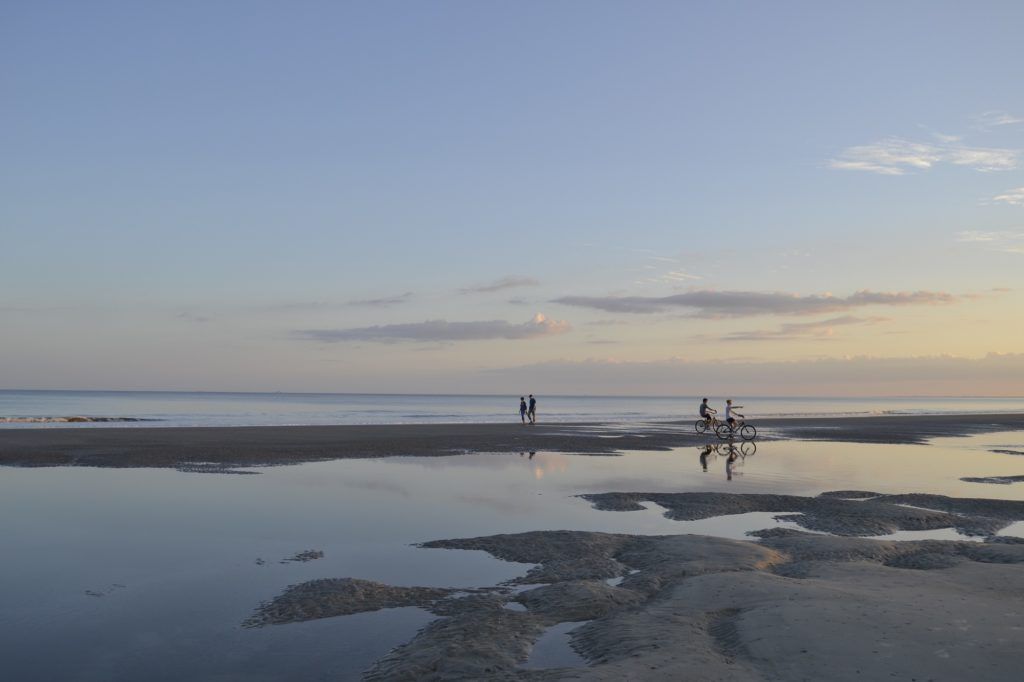 Hilton Head Island Hiking
Hilton Head Island is mostly flat, so while you won't be climbing any mountains there are plenty of opportunities to stretch your legs and get some nice hikes in. Here are a few Hilton Head Island hiking trails to explore.
Pickney Island National Wildlife Refuge
Most repeat visitors to HHI have no idea about this hidden gem so it's a great way to escape the crowds. The Pickney Island National Wildlife Refuge has 14 miles of hiking trails that explore 4,000 acres of salt marshes, tidal creeks, forests, grasslands, and ponds. Wildlife viewing is guaranteed.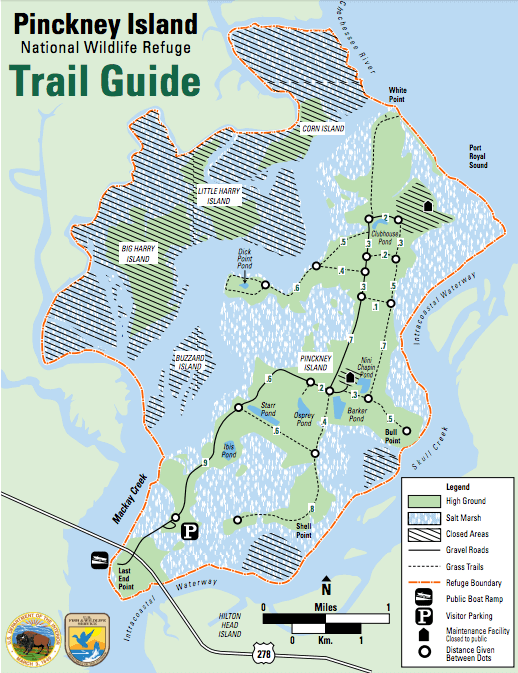 Audobon Newhall Preserve
The Audobon Newhall Preserve has 50 acres of preserved land off Palmetto Bay Road. The property has small dog-friendly trails that add up to 1 mile total, perfect for walking off that large Southern meal. Free guided walks with a naturalist are even offered in March-May and September-November.
Sea Pines Forest Preserve
The Sea Pines Resort, on the south end of the island, has a Forest Preserve. This area has been protected as a wildlife habitat since 1970. You can walk the paths of the nature preserve on your own or even opt for a tour on horseback or by small boat.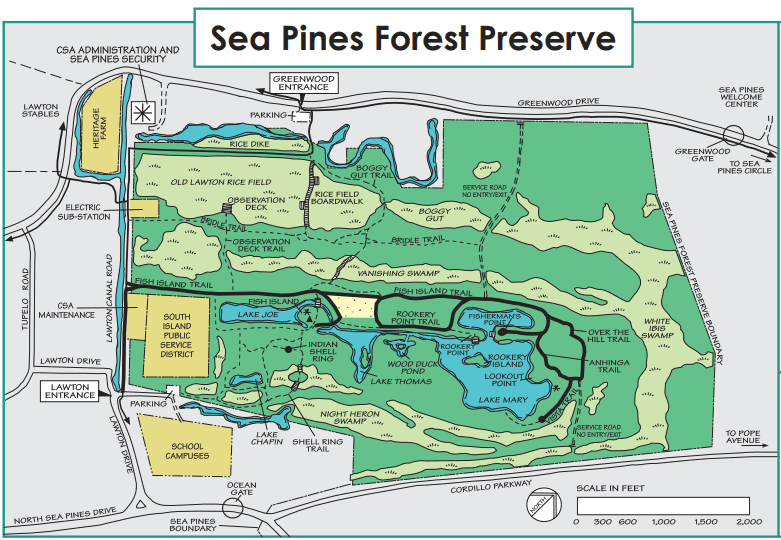 Kayaking & SUPing on Hilton Head Island
Outside Hilton Head offers a variety of trips for all skill levels in a variety of places around the island. From kayaking tours to surf lessons to custom private adventures designed just for your family, they do it all. They are the largest, most comprehensive outfitter on the island for outdoor tours and activities. They also offer a variety of rentals including kayaks, paddleboards, and even pontoon boats for those of you who want to head out on your own.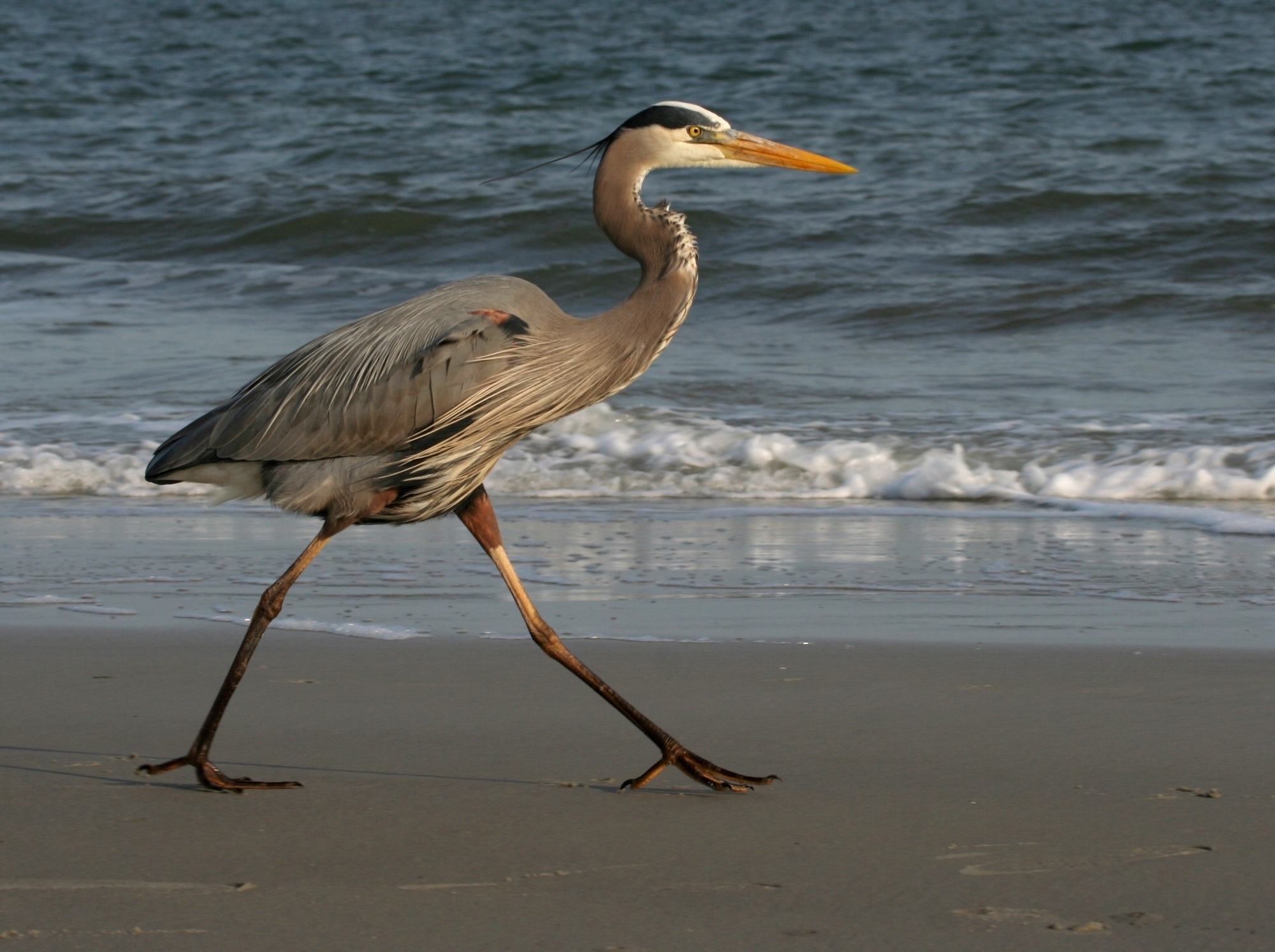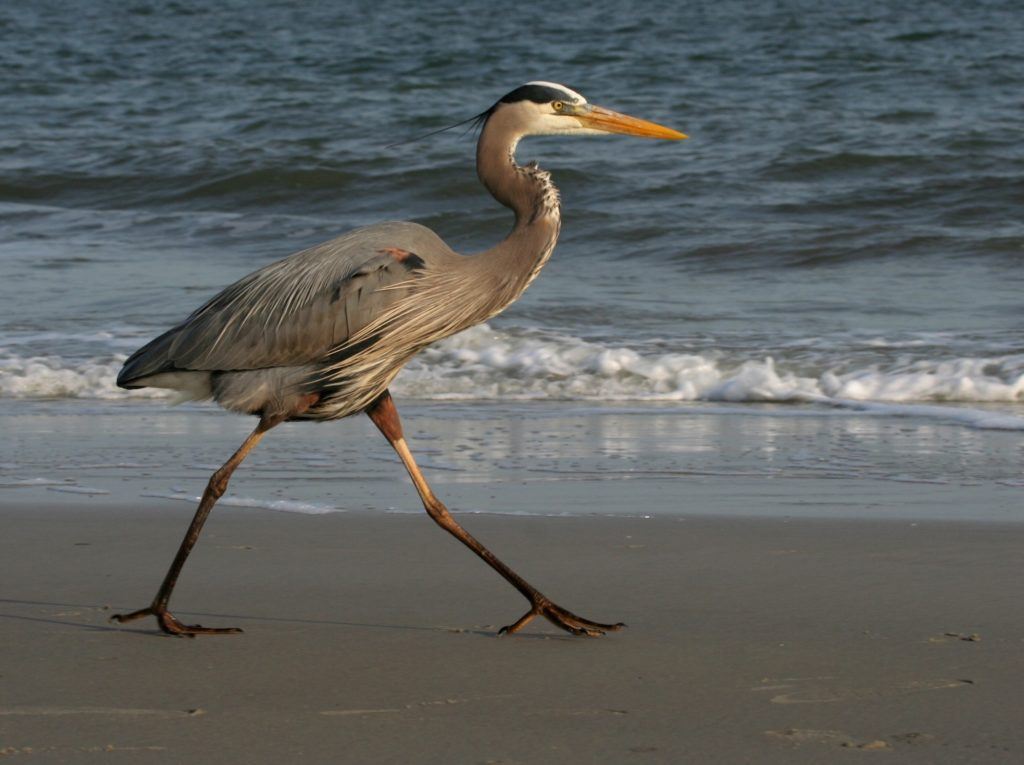 What To Do in Hilton Head When It Rains
It can be tough being on vacation and seeing rainy weather in the forecast. If it's looking like it might rain during your vacation, here are a few great Hilton Head indoor activities for a rainy day.
Hilton Head Escape Room
If you've never done an escape room, they're quite the fun indoor adventure. Hilton Head Escape Room even has 2 different rooms so you can always challenge yourself a 2nd time!
Coastal Discovery Museum
Learn about HHI's history and cultural heritage at the Coastal Discovery Museum. Their indoor exhibits will keep you busy on a rainy day, and if the weather perks up you can explore the on-site gardens and the mile-long pathway that leads to a series of educational boardwalks.
Hilton Head Breweries, Wineries, & Distilleries
If your group is full of those 21 or older, there are some unique indoor venues worth a visit. The Hilton Head Brewing Company, Island Winery, and the Hilton Head Distillery are all great options that are open to the public. They are also all conveniently located within walking distance of one another.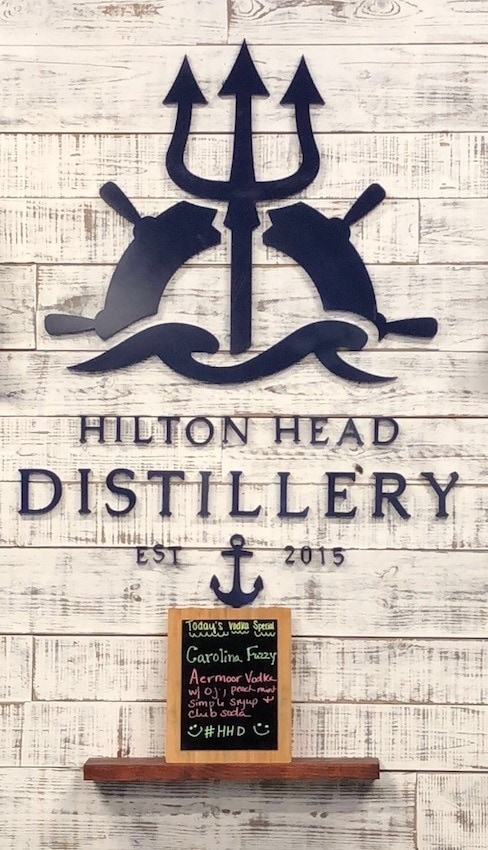 Hilton Head Island Restaurants
Most vacation rentals and Airbnbs on Hilton Head Island come with a kitchen or small kitchenette to allow you to cook at home. There is a Whole Foods on the island as well as numerous other grocery stores. Staying in and cooking is a great way to save money on your vacation but if you're looking for a fun lunch or dinner out here are some of my favorite recommendations:
For the HHI Scene
Live music on the water with an open-air bar. The Salty Dog Cafe is considered by many to be THE SPOT on the island. It's a bit too touristy for me but there is always something going on there.
For Good Southern Cooking
Lowcountry Backyard is a must visit for true Southern hospitality & cooking. They have a sampler flight of moonshine that is not to be missed either. You read that right, not a beer or wine tasting flight but moonshine. You must be in the South!
For a Romantic Dinner
If you're looking for a romantic dinner on the water check out Old Fort Pub or Skull Creek Boathouse. If you want to extend your evening don't miss live music at the Jazz Corner. And to round out our list, if you're a classic romantic then Pomodori is some of the best Italian on the island.
Where to Stay on Hilton Head Island
There are plenty of hotels and full-service resort hotels on HHI. There are also numerous vacation rental companies in the area that manage and rent properties in the area. I recommend looking on AirBnB for something unique and homey.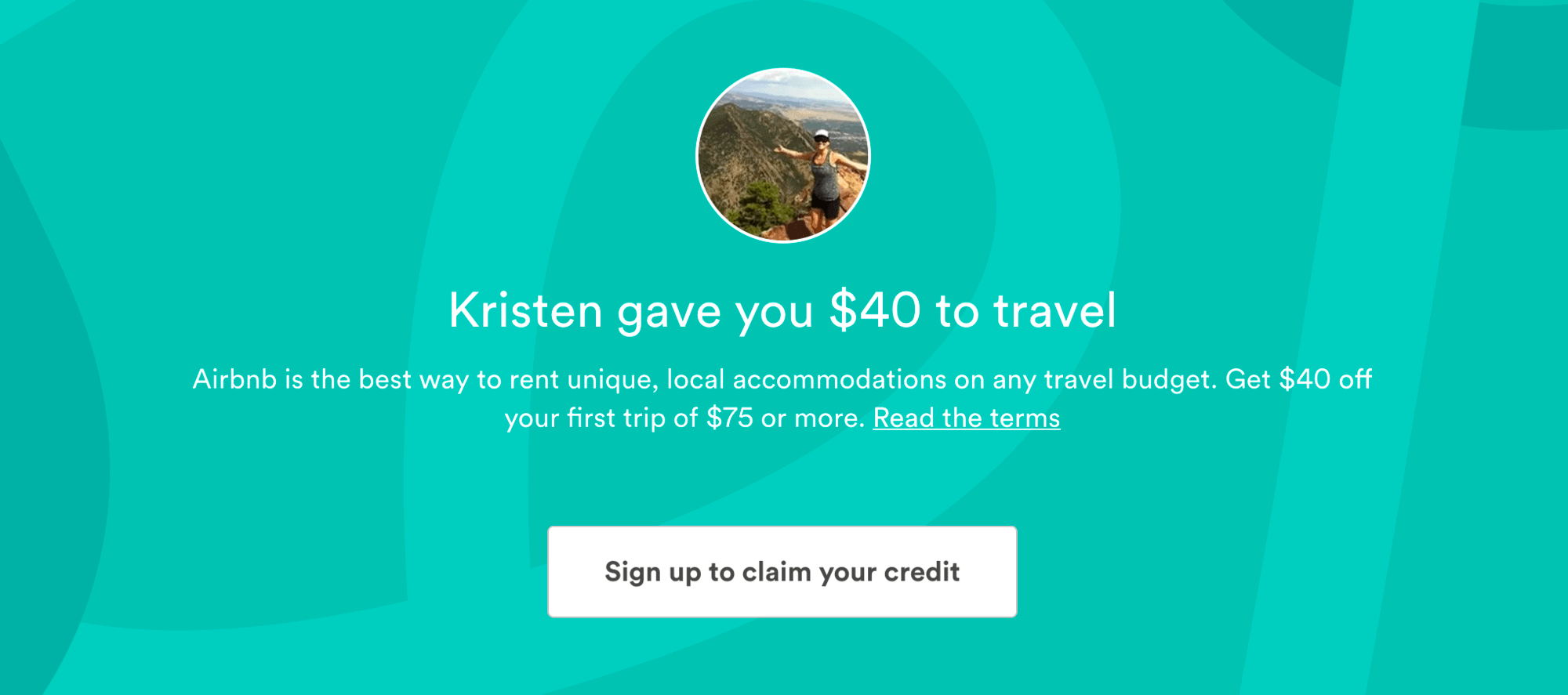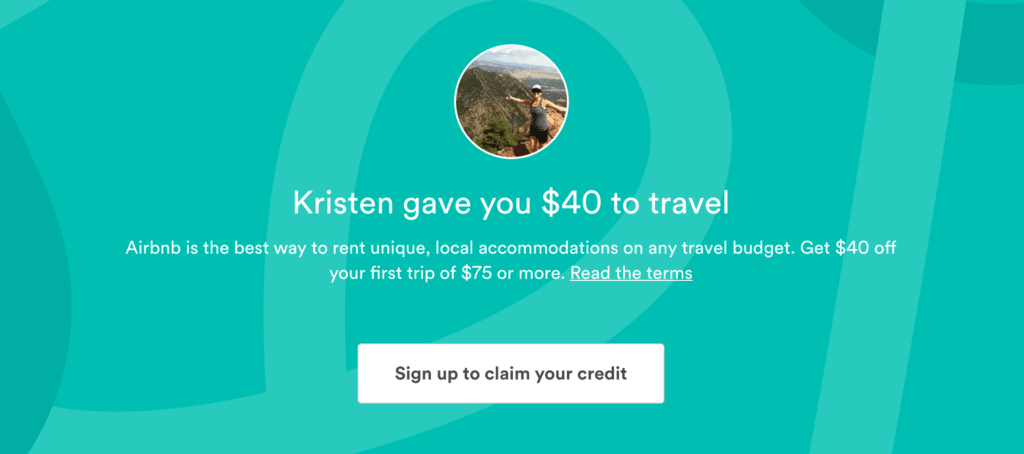 Looking to Extend Your Vacation?
If you've had enough beach time and are looking to explore off the island here are three great recommendations of places to add to your itinerary.
Savannah, GA is less than an hour away and totally worth a stop. On our last trip to HHI, we spent half a day exploring Savannah before flying out. We spent 6 hours walking the Historic District, Forsyth Park, City Market, and River Street. The town has an eclectic mixture of Southern charm meets modern day. Don't miss starting your day with coffee and a light breakfast at The Coffee Fox.
Beaufort, SC is a great small southern town with a large Historic District that is absolutely delightful for exploring. If you're a shopper Beaufort has numerous unique gift shops and antique stores adjacent to the historical district.
Charleston, SC is just two hours away. Begin your adventure by walking the Ravenel Bridge to get an amazing view of the city and keep your steps counting by walking the beach at Sullivan's Island. Don't miss lunch or dinner at Obstinate Daughter, a local favorite, or also Leons.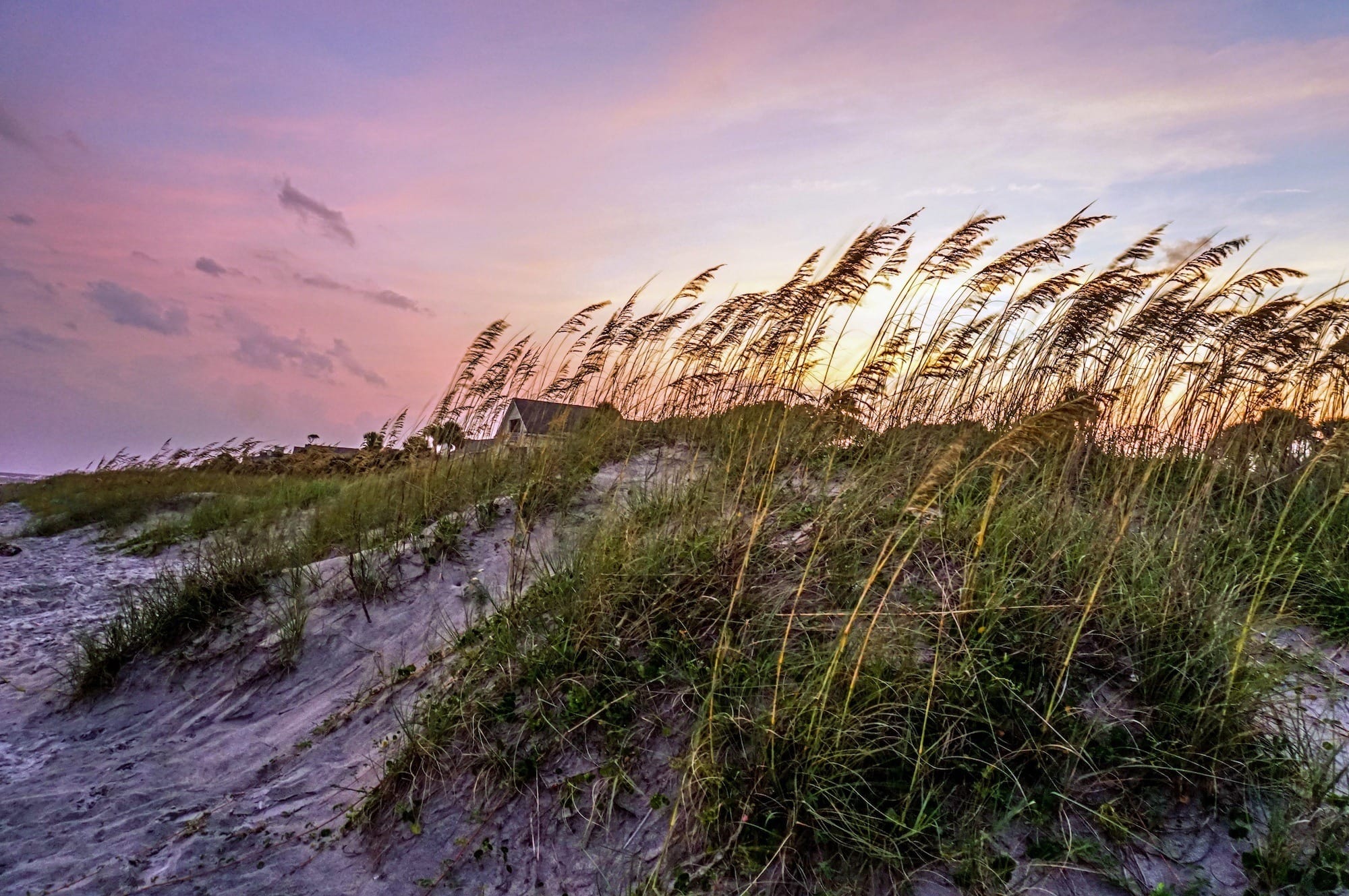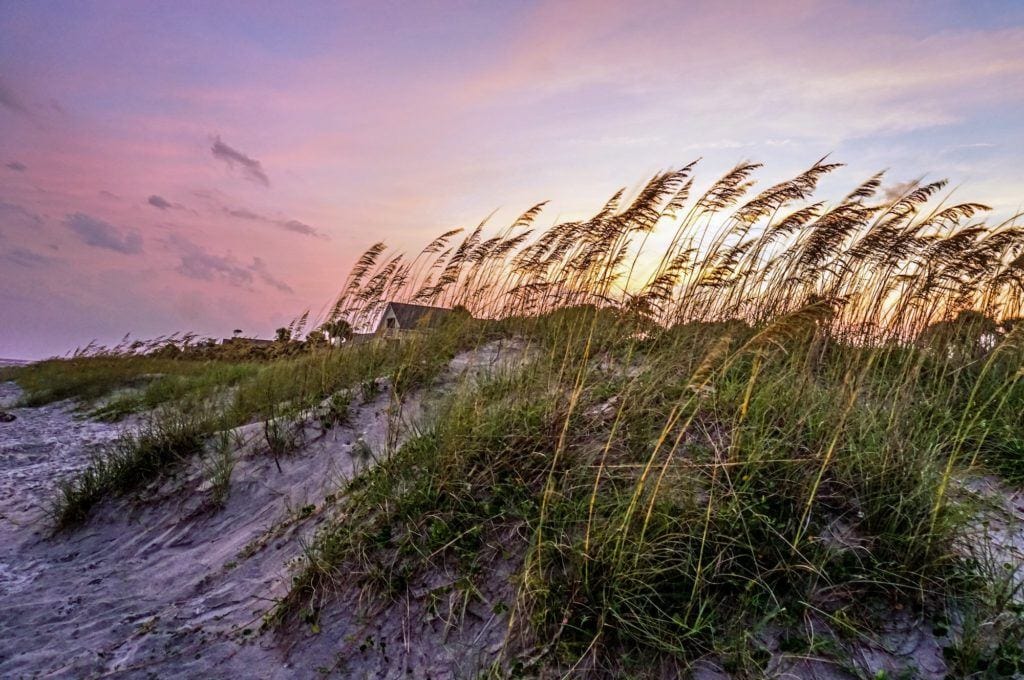 Do you have any questions about outdoor activities on Hilton Head Island? Let us know in the comments below.