10 Sustainable Outdoor Clothing Brands
Here are our 10 favorite eco-friendly outdoor apparel brands that make durable, stylish, and sustainable outdoor clothing for adventurers on the go.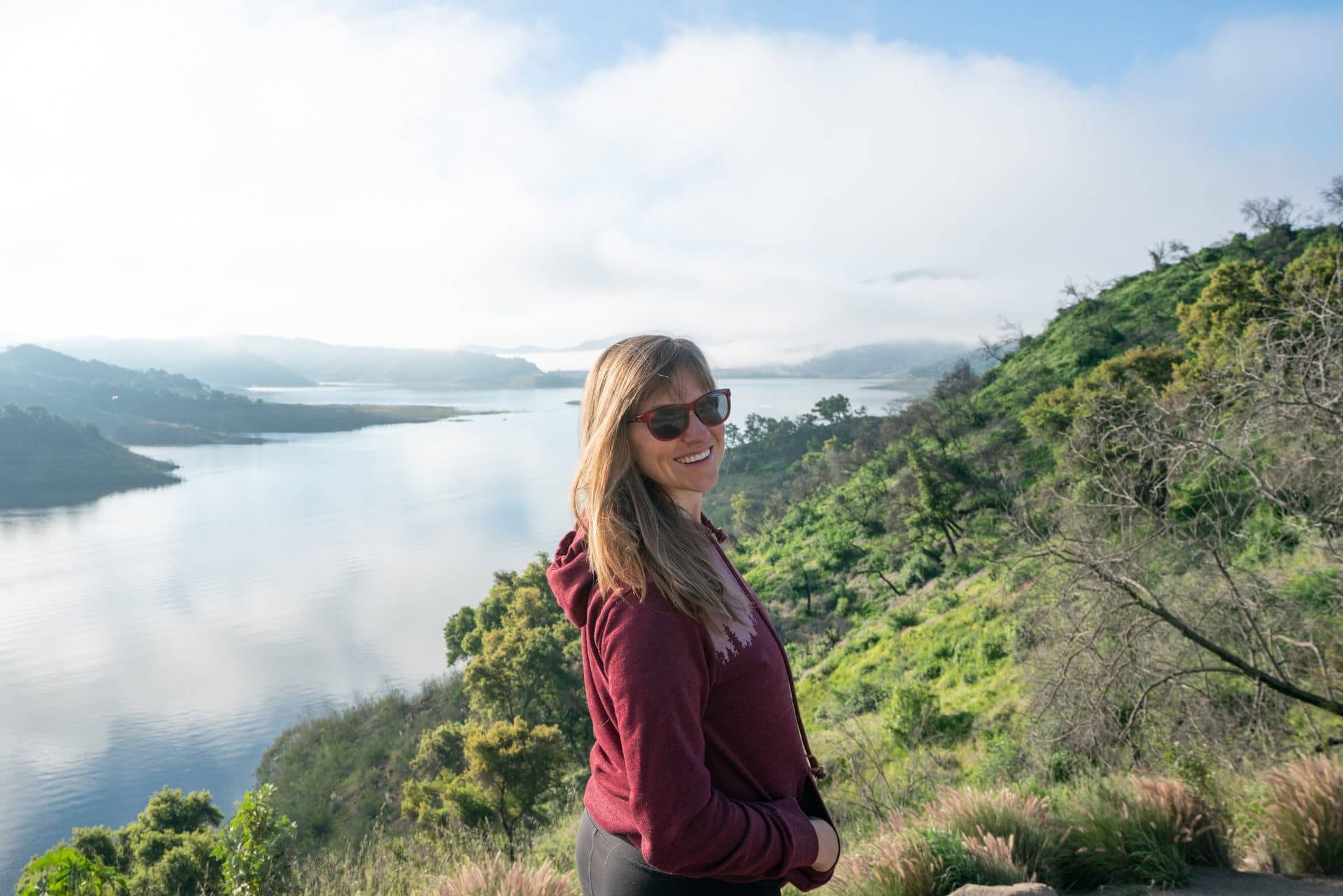 Climate change is real and we, as outdoor enthusiasts, can't forget that the apparel and fashion industry is one of the largest global polluters and accounts for 10% of global carbon emissions¹. While it might be easy to shop for low-priced outdoor gear or the best deals of the season, opting to support sustainable outdoor clothing brands is a better way to go. Considering the fact that 85% of textiles go to landfills every year², it makes it much easier to think of that eco-friendly jacket as an investment for yourself and the planet.
It's true that wearing the right gear and clothing is a necessity in the outdoors, but does the creation of those products really need to cause harm to the environment you love? No, they don't—especially with so many sustainable, ethical outdoor clothing brands that craft eco-friendly and long-lasting layers to minimize your impact and maximize your fun. In this post, we round the best eco-friendly outdoor brands to support right now.
Here are our 10 favorite sustainable outdoor clothing brands that make durable and stylish apparel for adventurers and those on the go.
---
What Makes an Outdoor Brand Sustainable?
There's a lot to consider when it comes to shopping for sustainable, eco-friendly outdoor clothing and gear. The word "sustainable" covers a lot of ground. Chances are, the first few things that come to mind when you think about sustainable, ethical, or eco-friendly brands are recycled materials and organic cotton. While those are both important ways for a brand to be sustainable, there's so much more to it than that.
Sustainability can manifest in a company's internal and operational efforts such as installing solar panels, using renewable energy, and diverting waste streams from offices. Or sustainability can happen within the supply chain by analyzing the production processes at factories, sourcing the most sustainable materials, using responsible shipping methods, ensuring fair labor practices, and planning for each product's end of life. For a deeper dive, read this article on the state of sustainability in the outdoor gear and apparel supply chain by the Outdoor Industry Alliance.
---
10 Best Eco-Friendly Outdoor Clothing Brands
1) Picture Organic
Blending transparency with a low-impact manufacturing model, this ethical outdoor clothing company is dedicated to creating a business that is entirely sustainable. From the beginning, the team at Picture Organic quite literally pictures the recyclability, second life, and minimally-impactful end life of each piece.
With organic, recycled, and bio-sourced materials they are aiming to combat climate change and help you look good, too. We love the sophisticated look of the Picture Organics Kate ski jacket.
2) Patagonia
This iconic California brand is a mainstay on this list for its bold moves towards longer-lasting products, emphasis on only buying what you need, and the strides they have made in shaping a more socially and environmentally responsible industry.
If you already know about Patagonia's sustainable outdoor clothing and gear, shop their used line, Worn Wear, and take advantage of their repair shop to make your favorite pieces last a lifetime.
A Patagonia Synchilla Fleece Jacket should be a staple in everyone's closet for easy winter layering.
3) Skida
Based in Burlington, Vermont, Skida outfits East Coasters and New Englanders living the mountain lifestyle. Their Skida handmade headwear, neck warmers, accessories, and a new line of cashmere goods had humble beginnings as a mother-daughter duo that has now grown tenfold.
Skida is made ethically in the USA by local Vermont seamstresses and their program, Skida [+1] gives hats to cancer patients who have lost their hair from chemotherapy. Their fun, alpine-inspired prints are reason enough to buy one for yourself but their commitment to community and staying local makes them even better in our book.
This unique Skida neckwarmer is fun, hip, colorful, and cozy!
4) Cotopaxi
Cotopaxi has already made a name for itself as one of the best sustainable outdoor clothing brands in the biz. Cotopaxi is a Certified B Corporation, which means that they do more good than harm like using recycled scraps as material, empowering impoverished factory workers with fair wages and equal opportunities—oh, and making really great outdoor clothing, too.
In addition to all of that, Cotopaxi works to fund organizations making a positive global impact by providing grants and sharing that research with the Cotopaxi community.
We especially love Cotopaxi's fun, colorful fanny packs, travel backpacks, and fleece jackets.
5) Toad&Co
With a tagline like, "clothing with a conscience", this sustainable outdoor clothing brand was one of the first to make a splash. Toad&Co creates functional and fashionable pieces with minimal environmental impact. For example, their apparel is made with sustainable fibers such as hemp, organic cotton, recycled wool, among other eco-friendly fibers. Add that to their clean manufacturing and high standards for an entirely ethical company means you can trust that your purchases have a purpose.
Stylish, functional, and eco-friendly, the Cue Wrap Sleeveless Dress from Toad&Co is cute and better for the planet.
6) PrAna
PrAna has been a long-time player in the industry as a sustainable outdoor clothing brand that consistently delivers on all fronts: fashion, function, and farm-to-factory production. This means that a safe and respectful method is used from the fields where hemp and cotton are grown to the well-being of the people assembling their clothing.
For those reasons and more we like to keep PrAna on our radar for great pieces that are ethically made in addition to their evolution as a trailblazing brand. The Prana Halle Pants are one of our favorite pairs of hiking pants and a staple for many outdoor women.
7) TenTree
The name of this certified B corporation gives it all away: for every purchase, ten trees are planted. Beyond that, they also have lofty goals to be one of the most environmentally progressive brands in the industry with a roster of innovative materials that have a seriously low impact.
The TenTree Juniper Hoodie is a staple in my closet for winter weekends.
8) Anjali Clothing
This small but mighty yoga and activewear brand is a husband and wife duo that makes high-quality pieces for women and men. In a world where big brands rule the yoga and activewear industry, the team at Anjali is bringing back the heart and soul of small businesses by creating their products from recycled materials and keeping the production local.
Don't miss snagging a pair of their comfy and relaxed Anjali Elevation Pants; they are perfect for yoga or morning errands.
9) Wild Rye
Wild Rye is a women's outdoor clothing brand made by women for women who love the outdoors. We love their mountain biking, hiking, skiing, and everything else-ing apparel because it's designed to fit real women's bodies and look good, too.
Given all of these awesome aspects of their brand, it might be easy to overlook their rigorous environmental standards such as their commitment to using BlueSign certified textiles whenever possible, which is quickly becoming an industry standard among ethical brands to ensure safe and thoughtful manufacturing from seed to stitch. Wild Rye is also Certified Carbon Neutral and part of the 1% For The Planet program.
Their Evie Raglan long-sleeved shirt is made of merino wool and is perfect sun protection for high summit hikes.
10) Coalatree
Coalatree is a brand that we discovered in the last couple of years and love. Based in Salt Lake City, Utah, they partner with local organizations to maintain hiking and biking trails, remove trash, and help at-risk youth access the wilderness and the healing powers of nature.
Their eco-friendly clothing is made from recycled and repurposed materials whenever possible. In fact, some of their products, including the Coalatree Evolution Hoodie, are made using recycled plastic bottles and coffee grounds.
And last but not least, Coalatree's factory partners use sustainable energy and water-saving technologies as well as non-toxic, sustainable production methods.
What are your favorite sustainable outdoor clothing brands? Do you have a go-to piece of eco-friendly apparel? Leave us a note in the comments below!
¹ Top 7 Most Polluting Industries
² Why clothes are so hard to recycle