A note from Kristen: My goal with Bearfoot Theory has always been to create an inclusive space where everyone feels welcome, regardless of who you are, where you come from, what you look like, or how much outdoor experience you have. Over the last year, I've gained a deeper understanding of how my outdoor experiences as a white, straight, cis-gender female might be different than other people. I became acutely aware of this as we traveled across the country last year, seeing confederate flag stickers on a number of trucks in campgrounds and a giant confederate flag cornhole board on a National Park beach, not to mention the dozens of confederate flags waving high along the highway as we road tripped. It made me question how I would feel traveling and recreating or what I would experience in these places if I didn't look like me.
These encounters are just a few examples of how racism exists in the outdoors. I can only write about my personal experiences, and as someone who has never been a victim of racism, I wanted to share this important piece written by Nalini Ravindranath, an Appalachian thru-hiker and the blogger behind Hiking Misadventures. In this blog post, Nalini sheds light on some of the challenges people of color face outside and how we in the Bearfoot Theory community can come together to be stronger allies to people of color in order to support a more diverse outdoors.
Looking for ways to be a better ally to people of color outdoors? The tips and perspectives below will help make the outdoors feel more welcoming and safe for everyone.
How to Be an Ally to People of Color Outdoors
As outdoor lovers and enthusiasts, we all have a special connection to the outdoors, and more than likely it is connected to a sense of peace, healing, and joy when we spend time outside. If the outdoors offers all these beautiful things, why is there a need for allyship in the outdoors?
The simple answer – outdoor places, unfortunately, do not offer magical boundaries that keep the challenges of people of color in society at bay. Racism does exist in the outdoors, and allies are crucial for building an inclusive outdoor community where people of all races and backgrounds feel safe and welcome.
Your next question may be how to be an ally in the outdoors? Jumping into allyship work can seem daunting, and may even feel like it would add more stress when you're trying to unplug from the world. As with so many other big problems, you don't need to jump into the deep end. You alone will not solve racism and bias in the outdoors. However, you can take small but important steps – like making people of color feel welcome, by being open to learning and making mistakes, and supporting advocacy efforts that can have big impacts.
---
People of Color Have Different Experiences in the Outdoors
Let's start by unpacking a little about why people of color experience the outdoors differently. First, there can be simultaneous truths – the outdoors offers an abundance of good things but it can also be unfriendly, unwelcoming, hostile, and even physically dangerous for people of color, especially Black people and people of color with intersecting marginalized identities (e.g., transgender people of color, LGBTQ+ people of color).
I am a dark-skinned, overweight, woman of color. When I hit the trail, I not only have to lace up my hiking boots, but put on emotional armor and carry extra vigilance with me. That is because my outdoor experiences are marked as much by, if not more by, what I look like than what I do outside. All the extra weight of self-preservation makes it hard to solely focus on the beauty and peace the outdoors offers.
Here are ways in which people of color have to think about outdoor experiences differently.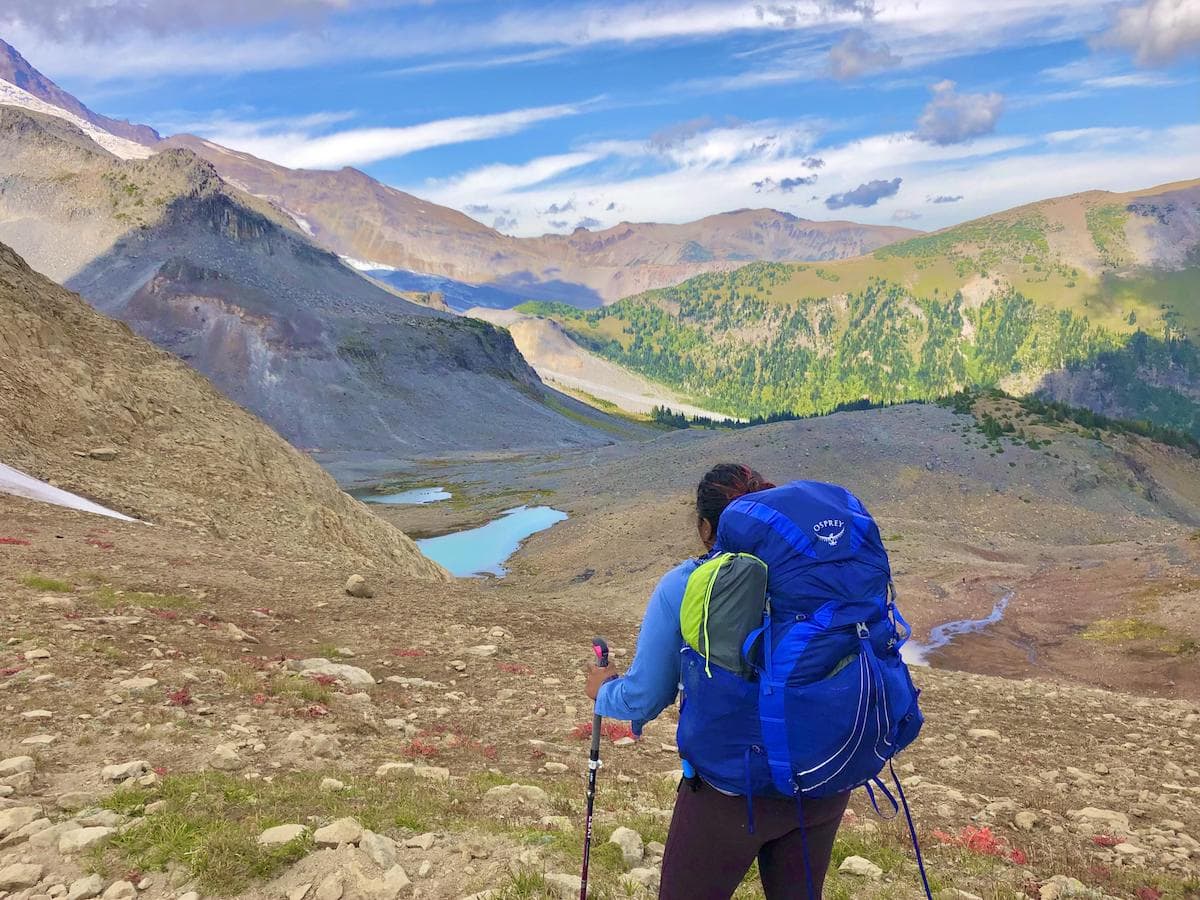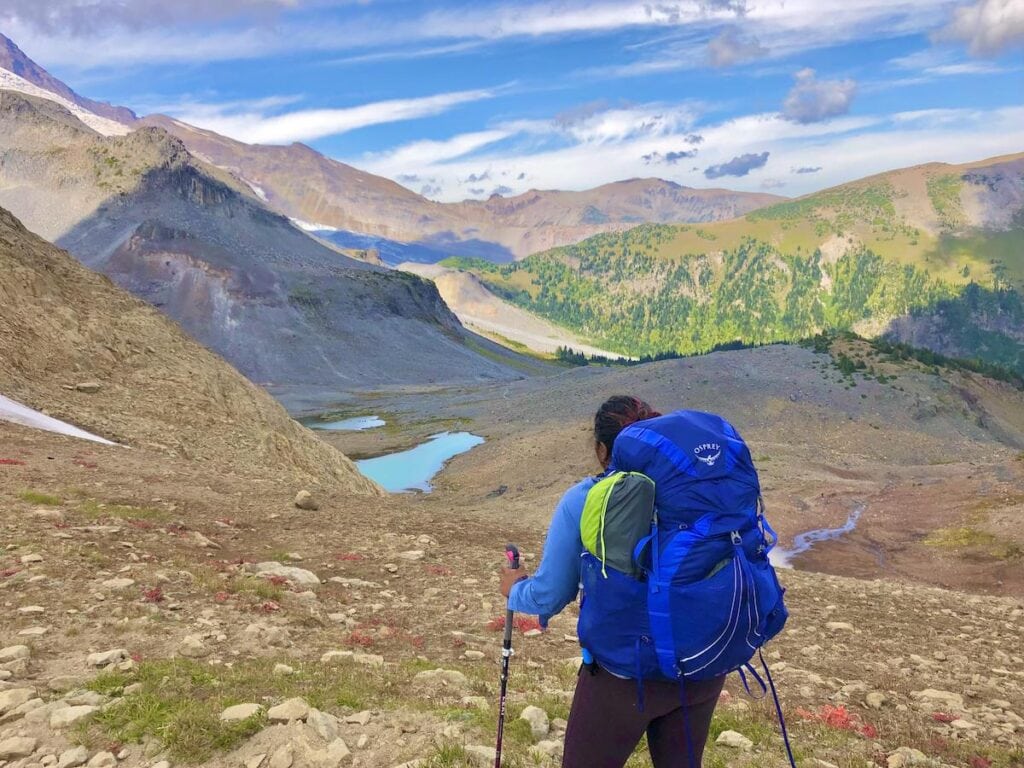 Physical Safety
I think about my physical safety constantly and not only make plans, but also backup plans. For example, I make sure to have both offline and paper maps, gas up the car before I hit the road, mark gas stations in populated areas, and carry extra food in my pack and in the car. Driving to remote places is anxiety-inducing because I experience the plethora of Confederate flags and other racially charged signs as a signal that this place may not be friendly, and might even be hostile to my presence. Similarly, trails can often run alongside private properties with No Trespassing signs – innocuous enough and not posted with malice, but the question of what would happen if I accidentally wander into these private areas haunts me with every step I take on the trail. And of course, a simple outdoor mistake may lead to an encounter with law enforcement which may end in deadly consequences, especially for Black people.
Psychological Safety
There are intentional and unintentional behaviors that can be subtle signals to people of color that they don't belong in the outdoors. These can appear to be innocuous and even helpful behaviors such as unsolicited advice (e.g., appropriate gear to wear) and encouragement (e.g., when people who pass me on the trail run into me on their return and say "you're almost there!"). A few years ago, on a hike to Camp Muir on Mount Rainier, I was feeling tired and a person behind me, after inquiring if I was feeling ok, stressed the importance of not pushing beyond my physical limits and made comments on my choice of footwear. While I'm sure they were trying to be helpful, I wonder if they would have offered the same advice to a tired person that looked different than me.
Microagressions can also be less innocent, like avoiding eye contact, terse communication, or crowding of someone's personal space. Because we already carry the anxiety of our physical safety, these interactions lead people of color to receive these microaggressions with a smile and appear grateful. However, at the same time, these create psychological wounds that trigger anger and anxiety, and make us question our place in the outdoors. Then, there are explicit, verbal aggressions – hostile comments or policing of personal behaviors (e.g., selectively and aggressively confronting a person of color not following LNT principles).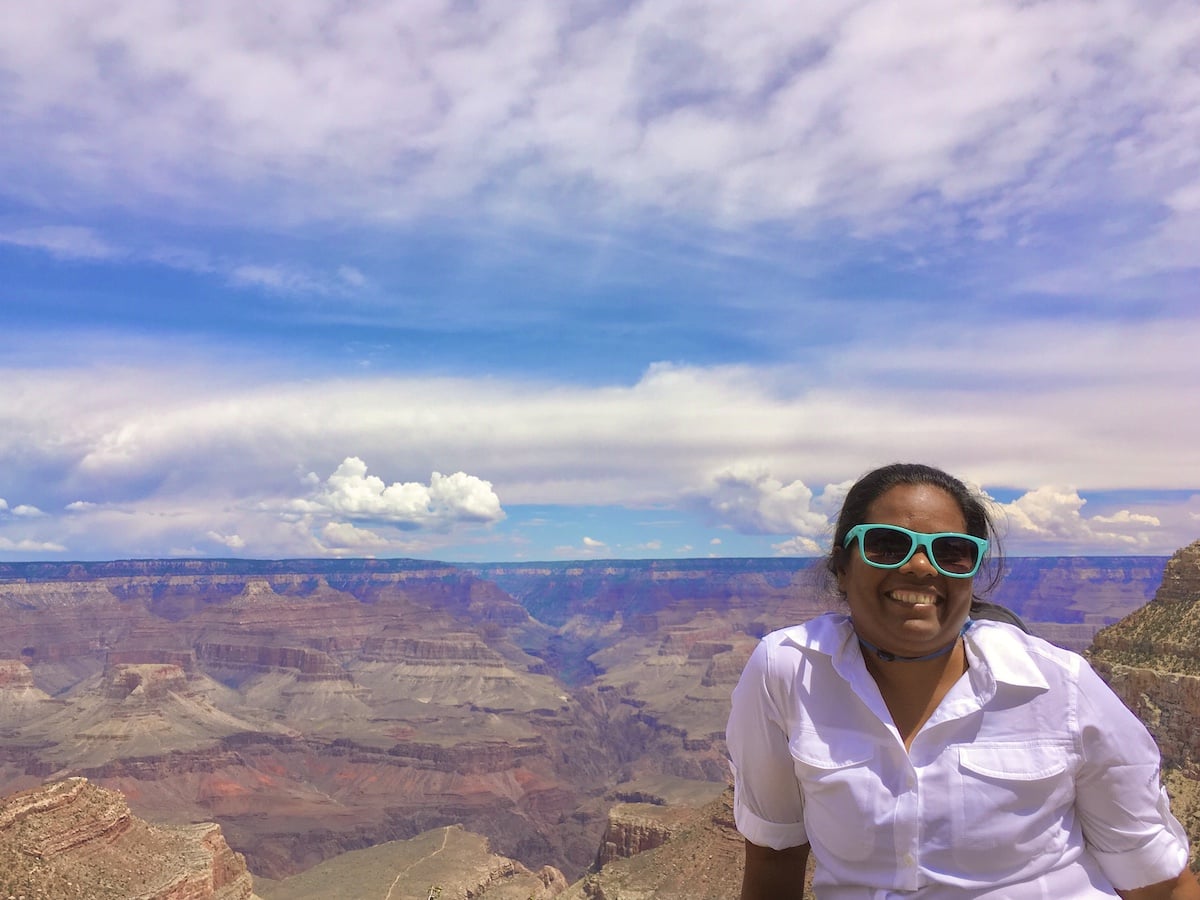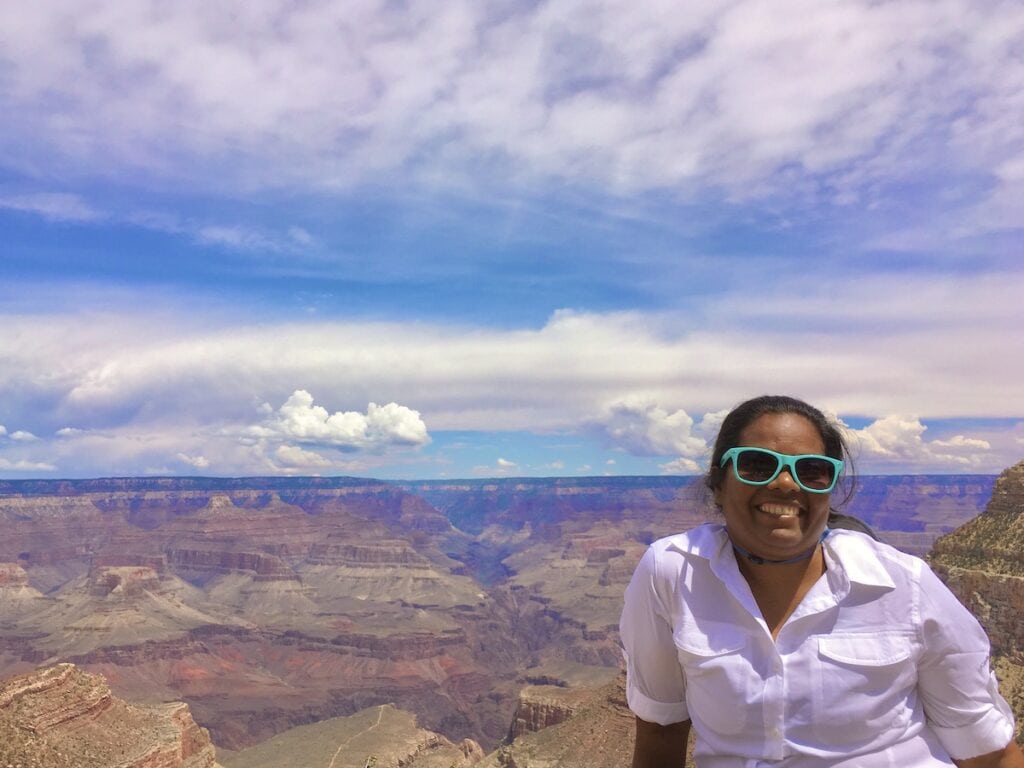 ---
Allyship In the Outdoors and Why It's Important
So how can we change, or at the very least, alleviate some of the negative experiences people of color have in the outdoors? Allies have a crucial role to play in building an outdoor community that is more inclusive and welcoming.
What is an ally?
Words have power, so let's start by defining allyship. Although they don't experience life the same way that people with marginalized identities do, allies support, empower and stand up for people with marginalized identities. If you want to learn more about allyship, read this Guide to Allyship.
Why are allies important in the outdoors?
People with marginalized identities are already coming into the outdoors weighed down by their experiences and armor to protect them from harm. Allies can ease this burden and have a powerful impact in the way that people with marginalized identities experience the outdoors. Here are a few important things to note about allyship:
Small changes build up to big impacts. It's easy to influence our personal spheres, so we and the people around us can become the building blocks for implementing long-term, systemic changes.
Self-reflection and learning is hard. When people with privilege challenge each other's behaviors and learn, it is likely to be perceived as non-threatening. That can result in honest self-reflection and changed behaviors. Talk to your friends and family about these issues – take the educational burden off of people of color.
Privilege is safety. That day on Mount Rainier, I was hiking alone and far away from my home in D.C. In that circumstance, I didn't feel safe (nor did I have the energy) to challenge the person. If someone with privilege (e.g., white, able-bodied, gender-conforming male) had challenged that person, I'd be sharing a pleasant memory rather than yet another example that clouds my outdoor experiences.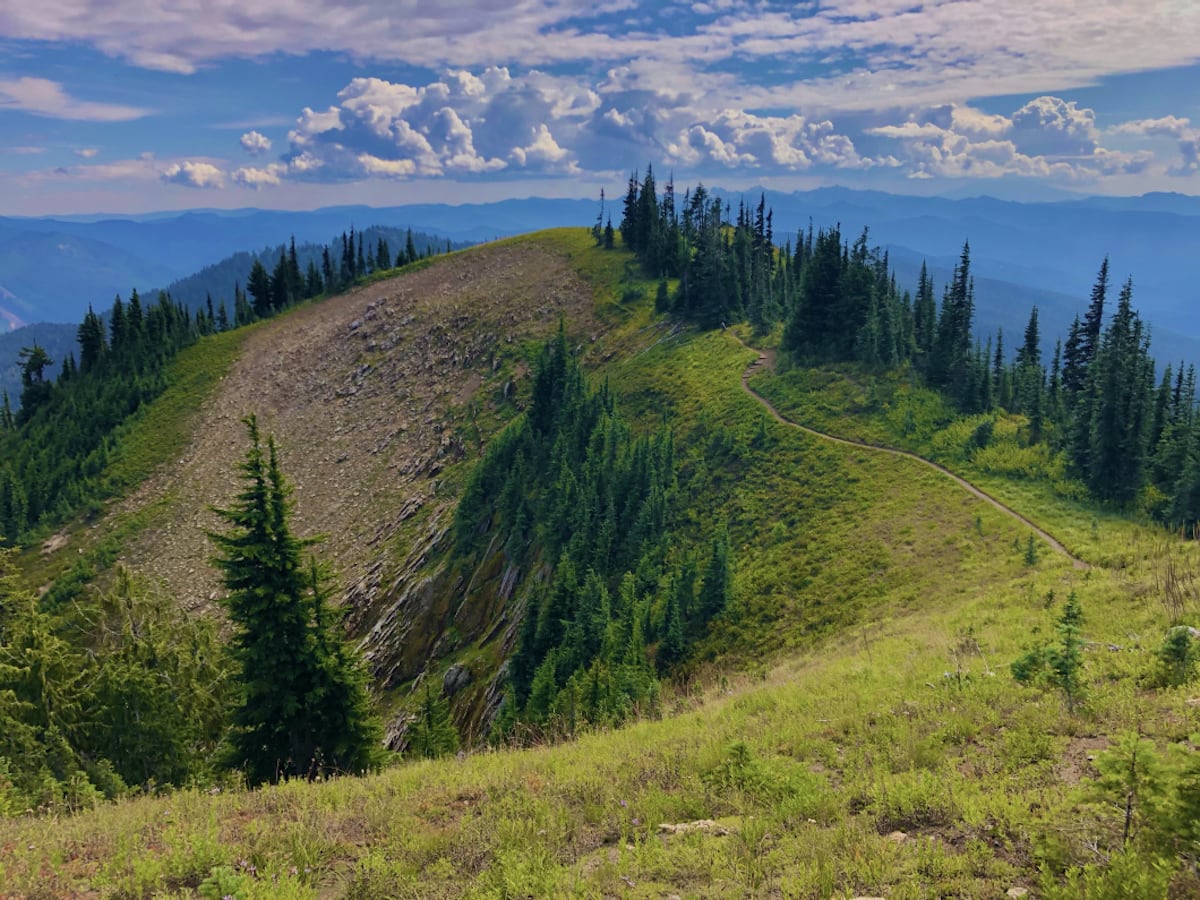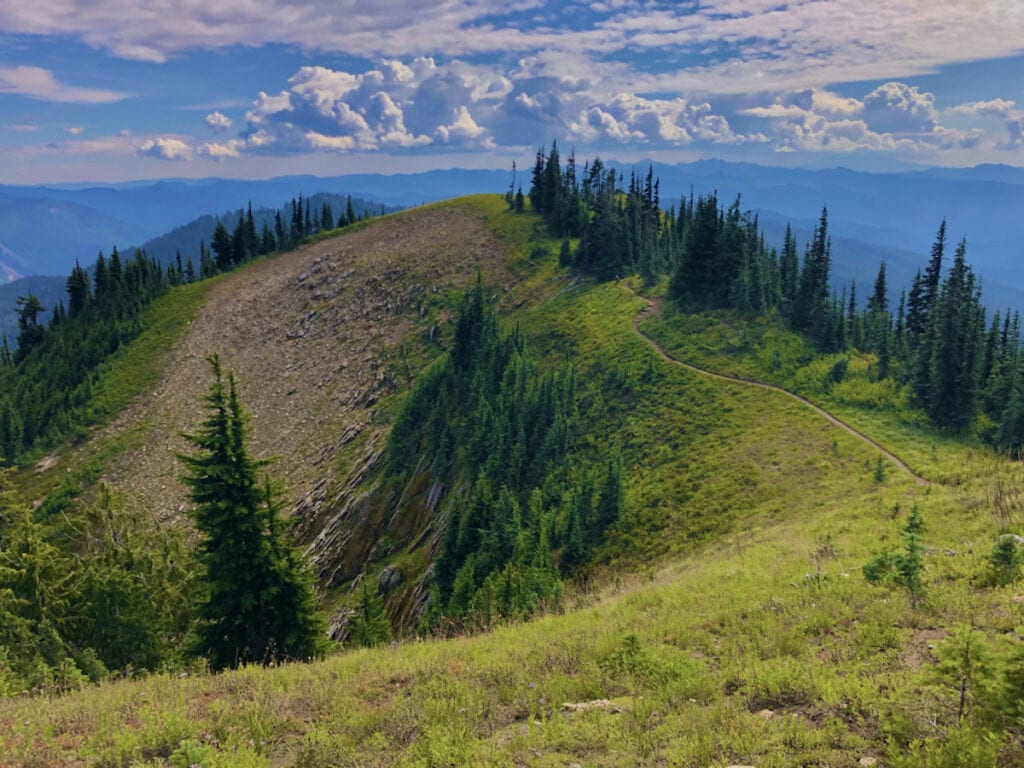 ---
Tips for Being A Better Outdoor Ally to People of Color
How can you start being an ally in the outdoors? While challenging harmful behaviors of well-meaning outdoor lovers is great, if you're just getting started on your allyship journey you don't have to start by jumping into the deep end!
Be Welcoming
A common challenge people of color and others with marginalized identities face is the feeling they don't belong in the outdoors. Here are a few easy ways to change this experience:
Say Hello! While it might sound simple, greeting people on the trail, smiling at them, and making eye contact goes a long way in making people feel welcome. You'd be surprised how often people with marginalized identities don't receive simple greetings from their fellow outdoorists. It's a simple way to acknowledge that they belong in this space.
Be Courteous. Some behaviors, even if they are innocent in intent, can create an uncourteous environment. For example, next time there's a slow hiker in front of you, rather than speeding past them or uncomfortably tailing them on the trail, consider making it an opportunity to slow down for a moment, give them a little room, enjoy the beauty around you, take a water break, or even engage the person in conversation. If you're intentionally focusing on your speed as part of a workout or training, say hello from a reasonable distance, wait until the trail is a little wider, and then politely ask if you can pass them. I promise you will not get no as an answer! If you run into them again when you're taking a break, consider making an effort to start a conversation. More than likely, these small actions are going to make them feel welcome.
Don't Give Advice (Unless Requested). We live in a society filled with bias. None of us are immune to it and we develop implicit biases. That can cloud who we think needs to hear advice and unintentionally signal who belongs and doesn't belong in our beloved outdoor spaces.
Be Open to Learning and Making Mistakes
Being an ally is hard work! The most important step is being open to unpacking and unlearning privilege and learning to increase your awareness. And guess what? No matter how committed you are to doing the hard work, you're going to make mistakes! Allow yourself the grace to make mistakes, but also own and learn from them. Here are a few places to start your learning journey:
Understand Cultural Differences. Every culture and ethnicity has a unique way of connecting to the outdoors, and that might be different than the experience you're familiar with. For example, is there a large, slow-moving, intergenerational group on your favorite trail? If you know that many communities of color enjoy time in the outdoors as a family, you're more likely to accommodate that group, which will make them feel welcome.
Diversify Your Feed. Marginalizing experiences, no matter how big or small, can be deeply traumatizing. Recognize that not everyone, even your good friends, are ready to jump into a conversation about it, especially if it's for the purpose of educating someone with privilege. However, there are plenty of people willing to engage in that discussion, especially on social media. Find those folks, learn from them, but also respect their boundaries. We recommend Diversify Outdoors and Diversify Vanlife to start.
Learn and acknowledge the native stewards of public lands. All of the public lands we recreate on is stolen, Indigenous land. We cannot build an inclusive community without a purposeful understanding of not just the history of these lands, but ways in which we can support Indigenous communities today. To learn more about why land acknowledgment is important, click here.
Focus on Advocacy
All of us that recreate in and enjoy the outdoors want to protect it and take care of these lands. We know that Leave No Trace is important and are concerned about loving our favorite places to death. However, these important steps we take to protect our beloved outdoor spaces can sometimes turn to policing and gatekeeping practices. Instead of being hyper-vigilant about individual behaviors that have limited impact, we can support more broad-based advocacy that has a large impact – here are few examples below.
Increased budgets and staff. Did you know that many government entities charged with protecting our public lands are severely underfunded and understaffed? Our collective action to encourage governments to close these gaps are likely to have a much bigger impact on crowd management than discouraging geotagging, which can be an important planning tool for people new to the outdoors.
Support your local conservation groups. Find organizations working with local communities in inclusive ways to preserve public lands while also honoring the history of the land. Volunteering or supporting these organizations financially will likely ensure that education campaigns on best practices in the outdoors have a larger reach and help casual outdoor users become committed conservationists. Here is a list of environmental organizations doing important work as well as a list of outdoor organizations working to diversify the outdoors and make them more accessible to all.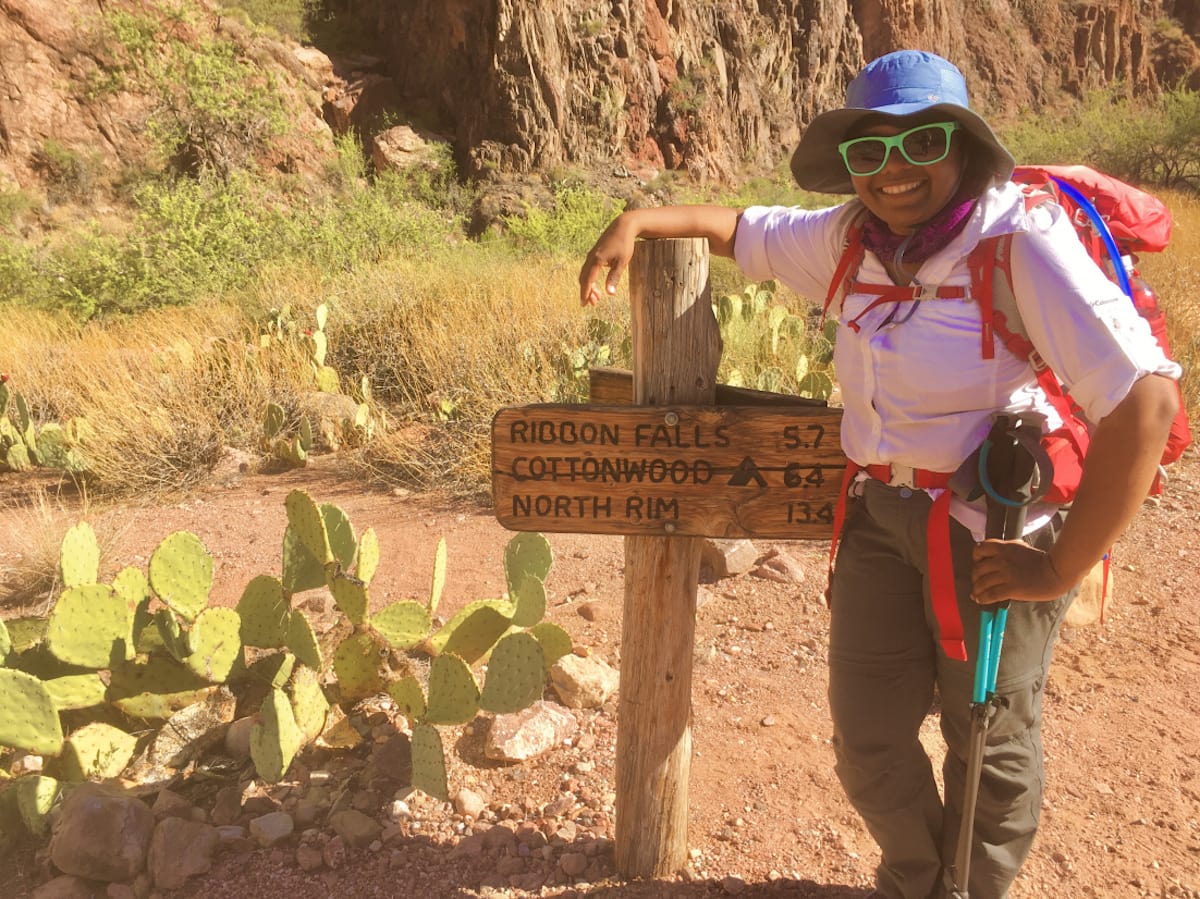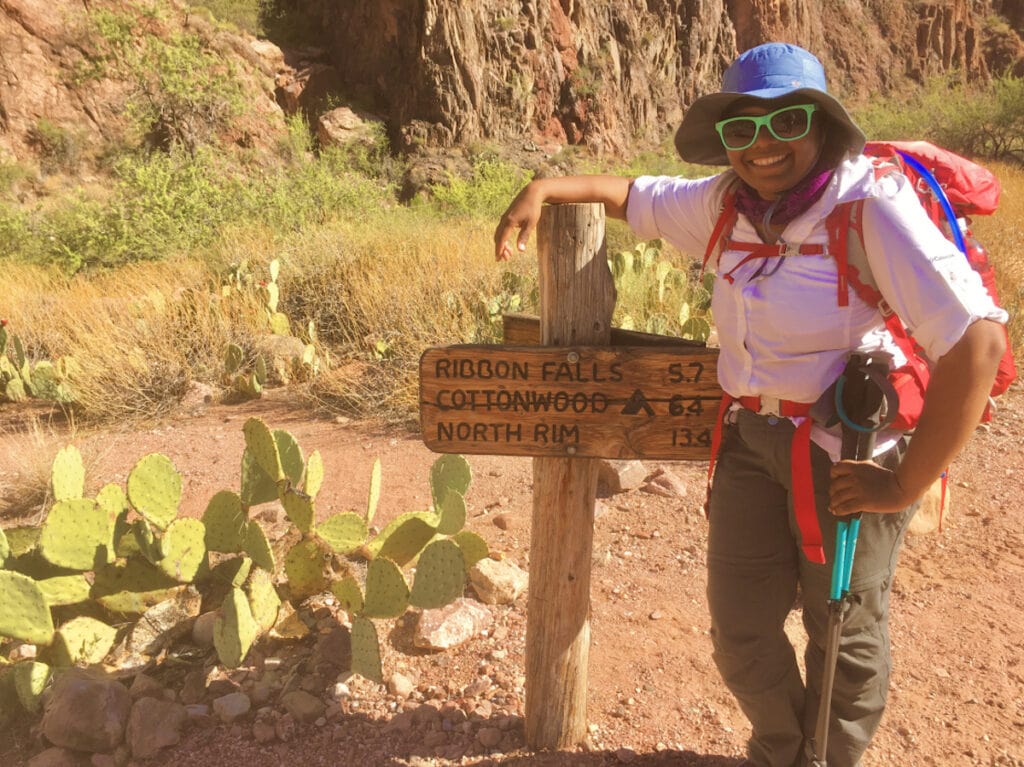 We all have a responsibility to make the outdoors open and welcoming to everyone, so let's commit to taking the small steps that will lead to an outdoors that is truly for all.
---
How will you commit to being an ally in the outdoors? If you are a person of color and feel comfortable sharing, we'd love to hear your thoughts on how we can all be a better allies, too.