Leave No Trace is one of the core values of the Bearfoot Theory community. We want to encourage everyone, whether you're heading out on a day hike or dispersed camping in your van each night, to practice good Leave No Trace habits. In this lesson, I'll share the guidelines of Leave No Trace, how LNT relates to van life, and why it's important.
As you head out in your van, you'll have many opportunities to explore wild and beautiful places. Whether you're already an avid outdoors person or are interested in exploring more outdoors, understanding these essential LNT principles is a must. The purpose of LNT is to provide guidelines that help us make responsible choices when we engage in outdoor activities.
When people don't respect the land by leaving trash and toilet paper behind, for example, the public agencies that manage the land often end up implementing tighter restrictions and user fees to help compensate for damage. The LNT principles that I cover in this post will help preserve the land while also making sure it remains open and available for all of us to enjoy responsibly.
Leave No Trace for Van Life
1. Plan Ahead and Prepare
The first principle of Leave No Trace is to plan ahead and prepare. Now the fun part about van life is the ability to be spontaneous, so what exactly does this mean for van lifers? It means to familiarize yourself with the area you'll be traveling through. Learn about the land, who regulates it, if there are current travel restrictions, and if there are any sensitive environments you should be aware of.
You'll want to find out:
Is the land owned by the federal government or the state?
What are the local regulations?
Are there any current travel restrictions?
How long are you allowed to camp?
Are there fire restrictions?
Are there bathroom and trash facilities or do you need to have a plan for waste disposal?
Find out about the wildlife that lives there, so you can properly store food and belongings.
The easiest way to find answers to these questions is to stop at the local ranger station or visitors center, or the kiosk that you'll often find at the entrance to dispersed camping areas. If these aren't around, look up the regulations online and be sure to stop and take the time to read any signs that you see.
The Forest Service and Bureau of Land Management have extensive websites with information for all of the different areas they manage. State and city visitor bureau websites often have helpful up to date information on travel restrictions and things to be aware of as well.
2. Travel and Camp on Durable Surfaces
The second principle of Leave No Trace is to travel and camp on durable surfaces. Irreparable damage occurs when cars or people cross over soils and vegetation which contain entire communities of microorganisms. Land management agencies do their best to provide trails, roadways, and designated camping areas so that we're able to enjoy these special environments without causing further damage.
Highly durable surfaces like rock, sand, dirt, gravel, and pavement are the best places to park your van. Avoid parking your van near fragile surfaces that you'll trample on as you walk around camp.
You also want to be 200 feet from water sources. This is to prevent your grey water from running off into freshwater sources, as well as to give you a healthy buffer when going to the bathroom (responsibly) outside at your camp.
Responsibly deciding where to park for the night is based on the allowed uses for the land, the sensitivity of the soil and vegetation, potential to disturb wildlife, and an honest assessment of the impact you and your group might have on the area. As van lifers, we always want to strive to leave places better than we found them.
>> Check out this post for more information on how to choose a good LNT campsite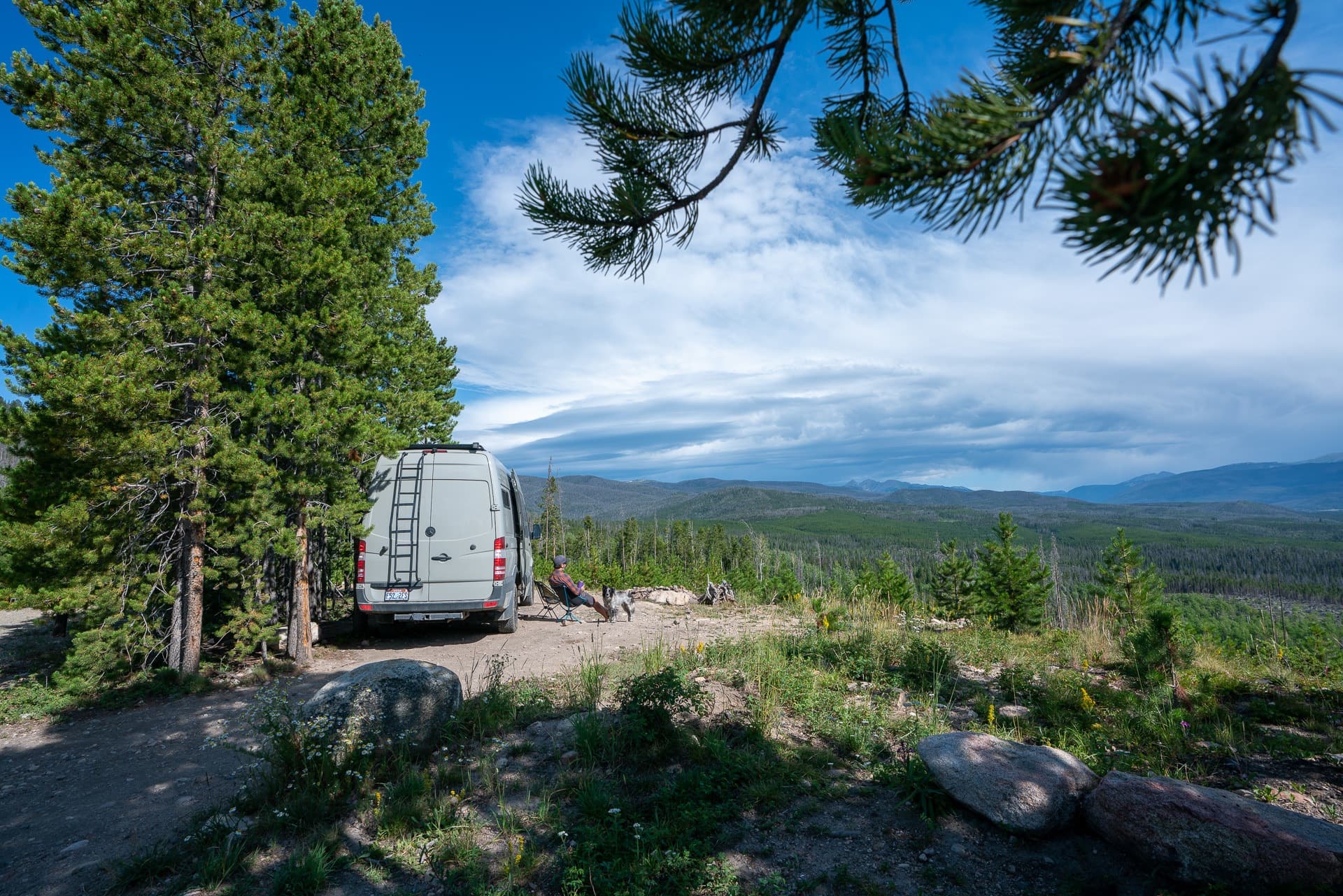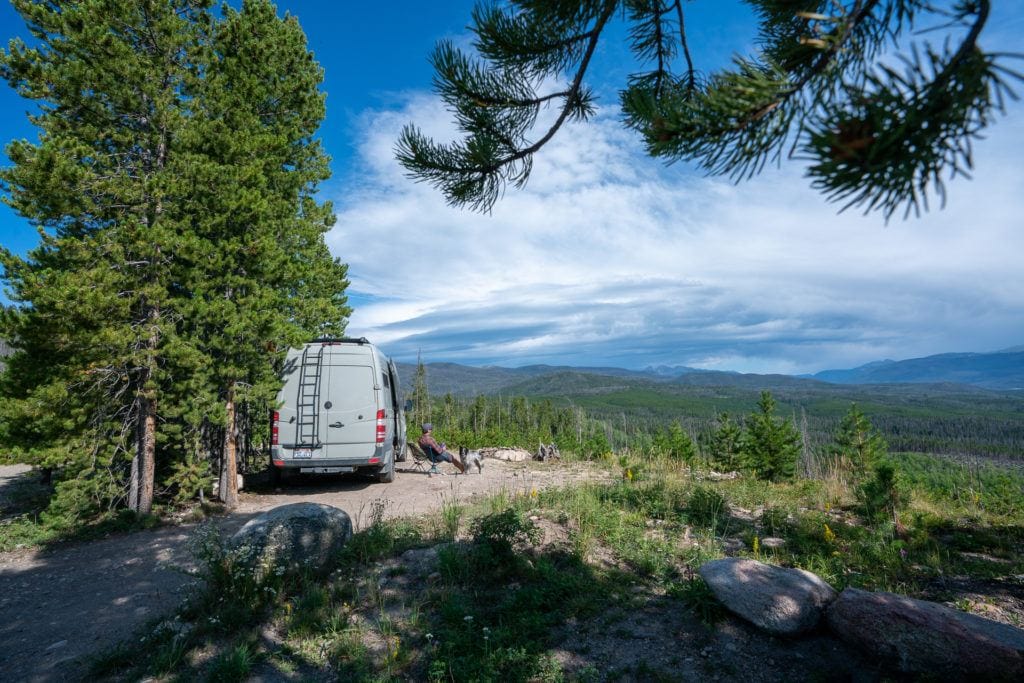 3. Dispose of Waste Properly
Leave No Trace principle number 3 is to dispose of waste properly. Otherwise known as pack it in, pack it out. This applies to all things outdoors activities, whether you're camping, hiking, or van living. Whatever comes with you, needs to leave with you. The goal here is to leave the area as good as or better than you found it.
Pack out all of your food scraps, including banana peels, apple cores, and pistachio shells. Even though these will biodegrade eventually, this can take a long time and it adversely impacts the next person's experience and also habituates wildlife to eating human food.
When it comes to peeing outside, this doesn't adversely affect the vegetation but the salt content can attract some animals. For this reason, pee on rocks, pine needles, and gravel whenever possible, as opposed to living plants. Anytime you use toilet paper, be sure to pack it out. Another handy option is the Kula Cloth, an antimicrobial pee cloth.
Properly disposing of human solid waste, or #2 as you might call it, is super important to prevent pollution of the land and waterways. Plus, no one likes to stumble on someone else's poo or used toilet paper when they're taking a morning walk through camp. I can't tell you how many campsites or trails I've been to where I've found used toilet paper littered about or left behind a bush where someone relieved themselves and frankly, it's pretty gross. We as van lifers who live on public land need to do better.
If there's a bathroom facility, use it. If you have your own toilet in your van, use it. Otherwise, go at least 200 feet away from any water sources, trails, and camp and dig a cathole that is 6-8 inches deep. You'll want to carry a small shovel or trowel with you in your van if you don't have your own bathroom to make digging a hole easy.
Ideally, fertile rich soil is the best so the bacteria can break down the waste. Do your business, cover with soil, and pack out your used toilet paper. With your van right there, it's as simple as tossing your used toilet paper in your garbage can, followed by washing your hands. No big deal.
Most of the time, burying your human waste in a 6-8" deep cathole will adequately meet LNT criteria, but it's a good idea to familiarize yourself with the regulations of the place you're in. Some areas in sensitive habitats have specific protocols that might ask you to pack out your human waste too. If this is the case, you'll want to make sure you travel with a toilet (even something as simple as this go-anywhere portable toilet seat) or carry a few wag bags to make packing out your waste easy.
4. Leave What You Find
The fourth Leave No Trace principle is to leave what you find, and this is true for van life and for anywhere you travel. This one is pretty simple. Admire and appreciate the things you see but leave them how you find them unless it's trash. Then pack it out.
Otherwise, take a photo if you'd like to remember it, but then carry on. It's actually easier to do this once you're living in the van, because space is so limited so you don't have much room for all the cool rocks or shells you might find.
5. Minimize Campfire Impacts
The next Leave No Trace principle that is especially important for van lifers is to minimize your campfire impacts. You'll probably find that you don't have campfires nearly as often as you might when you are tent camping, but it's still a nice thing to do once in a while.
If there's a designated fire pit or fire ring, use it as long as there isn't a fire ban in effect. Keep the fire small and gather wood from already dead and downed trees or bring your own locally purchased firewood. Be mindful of the wind, and always drench the fire before you go to bed.
If you find trash in the firepit, it's also nice to remove it so the next camper will arrive to a clean spot. If there isn't a fire pit, then don't build a new one and skip the fire that evening. Fires scar the ground, and we don't want to be leaving new marks at the campsites we stay at.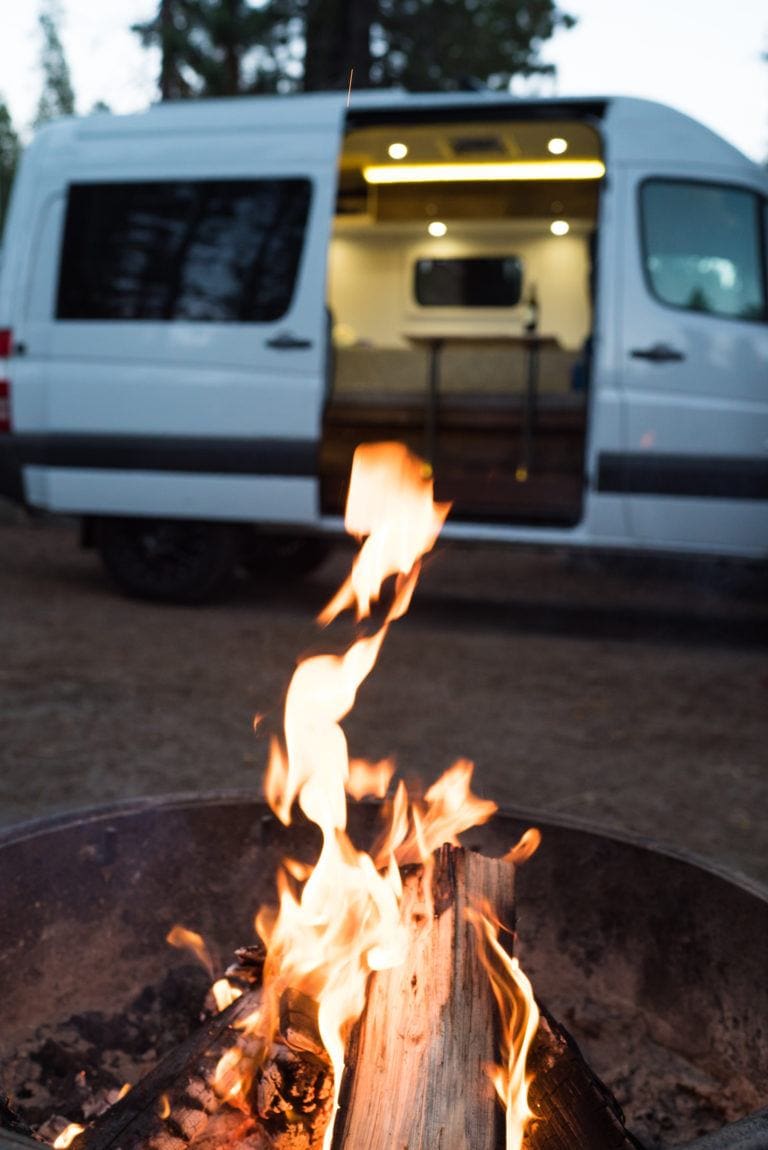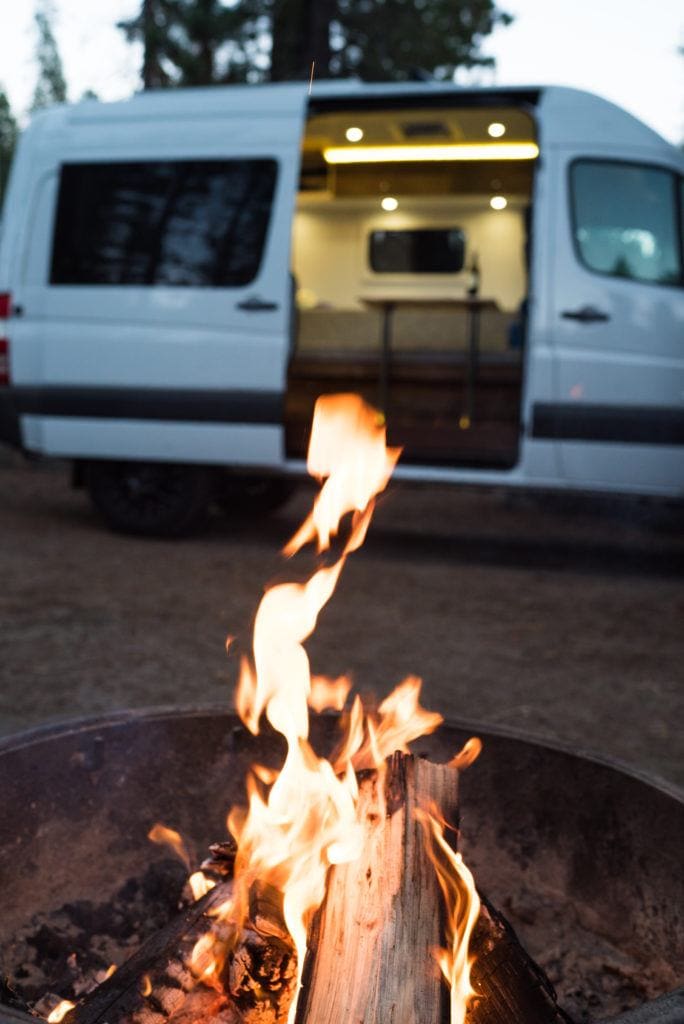 6. Respect Wildlife
Leave No Trace principle number 6 is to respect wildlife. One of the exciting parts of camping and traveling to wild places in your van is the potential to encounter wildlife in their natural habitat. If you do, remain quiet and give them a lot of space to carry on their way while you observe from afar.
Properly storing your food, trash, and scented products will help to keep animals safe and away from your camp, as well as parking more than 200 feet away from a water source.
We've talked about the benefits of doing this for pollution reasons, but it's also good practice so that animals feel like they have plenty of space to access their water source. If you've got pets as copilots, keep them nearby and make sure they don't interact with or bother the locals.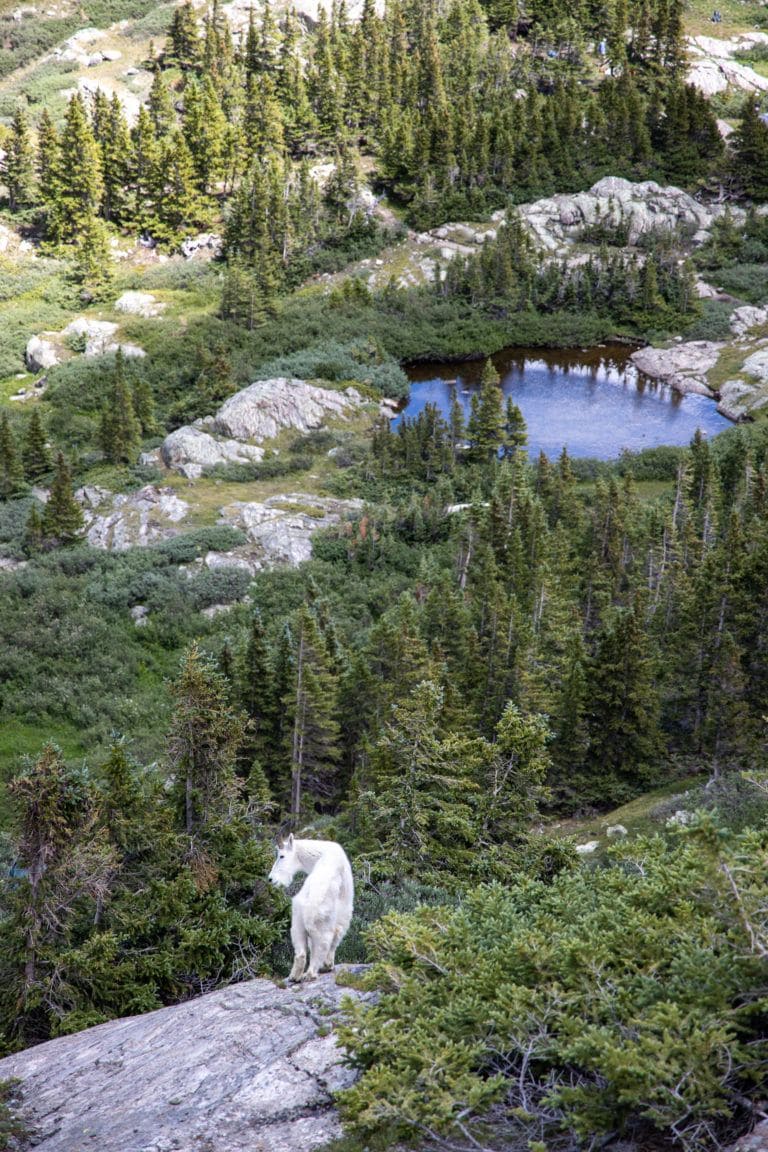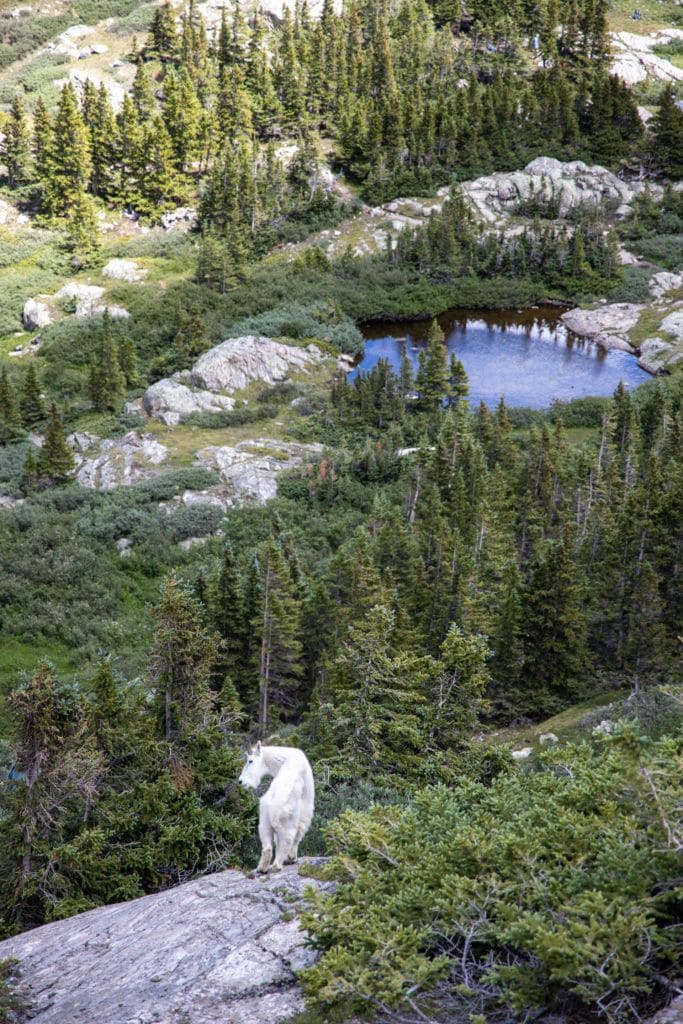 7. Be Considerate of Other Visitors
The final principle of Leave No Trace, in general and for van life, is to be considerate of others. As more people are doing van life and calling public lands their home, it's critical that we are mindful of our impact and treat nearby campers with respect.
We might come from different places and have different camping styles, vehicles, and interests but at the end of the day, we're all out there to enjoy ourselves and enjoy nature. A lot of people like solitude, so whenever possible, offer enough space to neighboring campers so that everyone can enjoy themselves outdoors.
If you follow me online, you know I love good music, and I'm sure you do too! But, your neighbors might not love the same music you do. Sound travels far, so be considerate of when and how loud your music is playing to make sure your neighbors can't hear it, especially once the sun goes down.
As I said, everyone does things differently but a little consideration goes a long way when you're outdoors. My rule of thumb is you having a good time outside shouldn't affect my ability to have a good time, within good reason of course. It's friendly practice to consider how your actions might be impacting another's experience.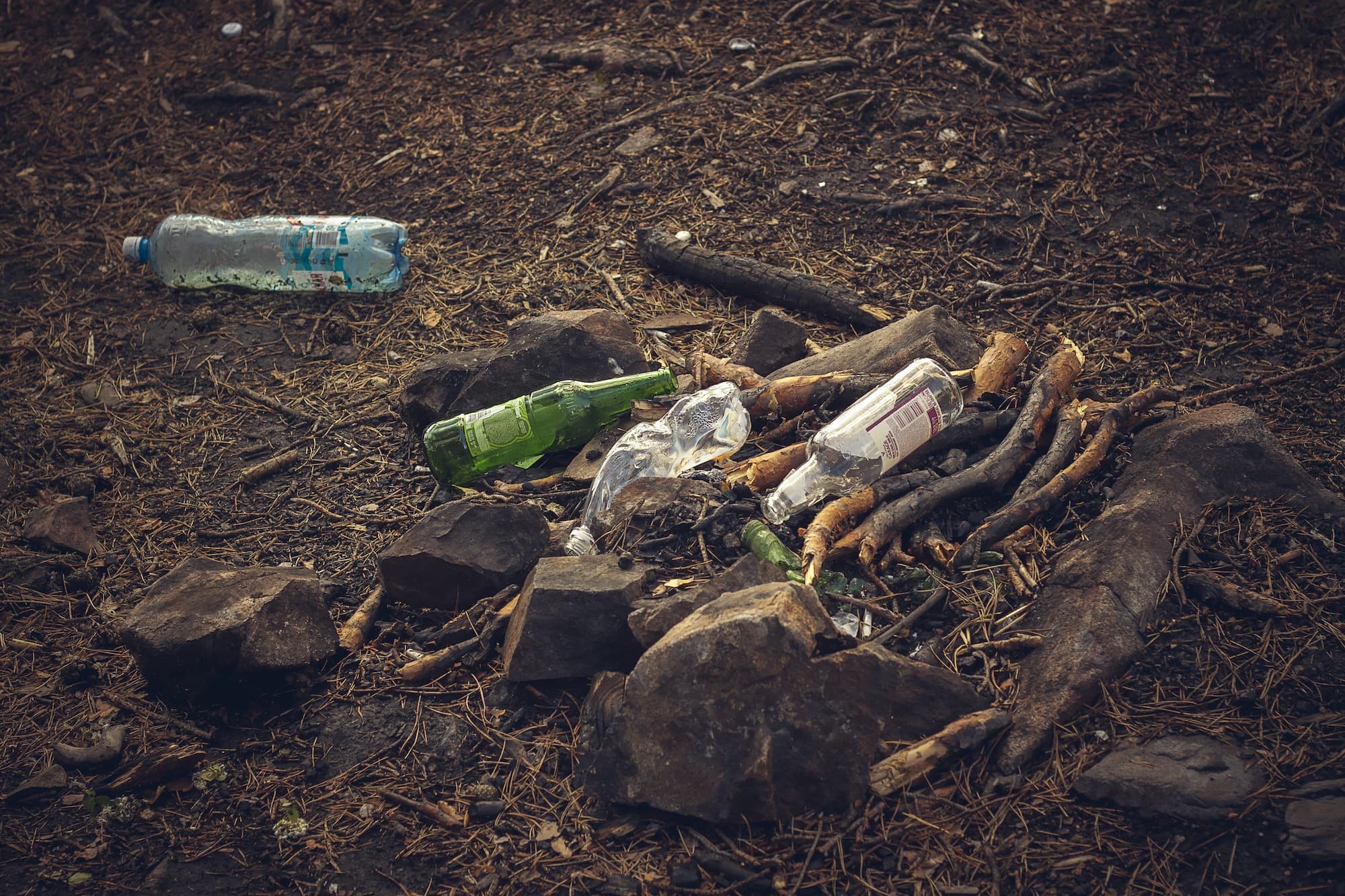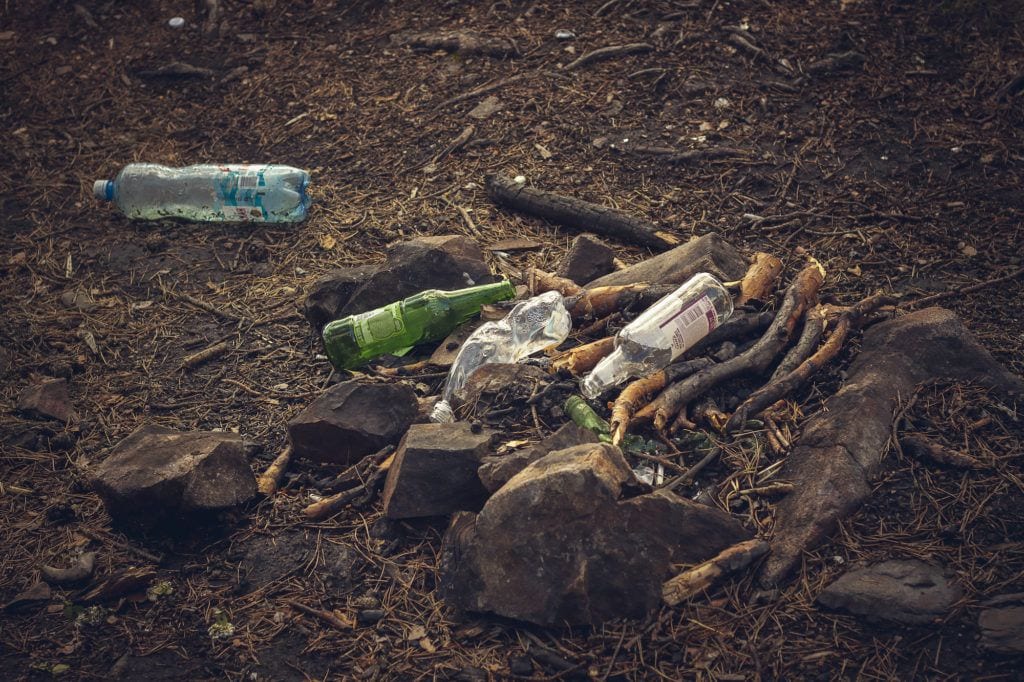 ---
A Final Note On Leave No Trace
These Leave No Trace principles are here to serve as general guidelines to ensure that we minimize our impact and preserve the land for others to enjoy after us. If you ever find yourself questioning what to do, just ask yourself: Would this adversely impact the environment, the creatures that live here, or fellow visitors? How can my actions help protect this place for future generations of explorers?
While we covered the basics here that you need to know as a new van lifer, I encourage you to dive a bit deeper on the Leave No Trace website and social channels if you'd like to learn more.
---
Additional Resources
---
What tips do you have for following Leave No Trace principles and minimizing your impact on your van life travels? What challenges have you experienced? Share your questions, tips, and experiences down in the comments.