7-Day Southeast Montana Road Trip Itinerary
Hike Montana's badlands, fly fishing on the Bighorn River, drive the Beartooth Highway & more in this 7-day Southeast Montana road trip itinerary.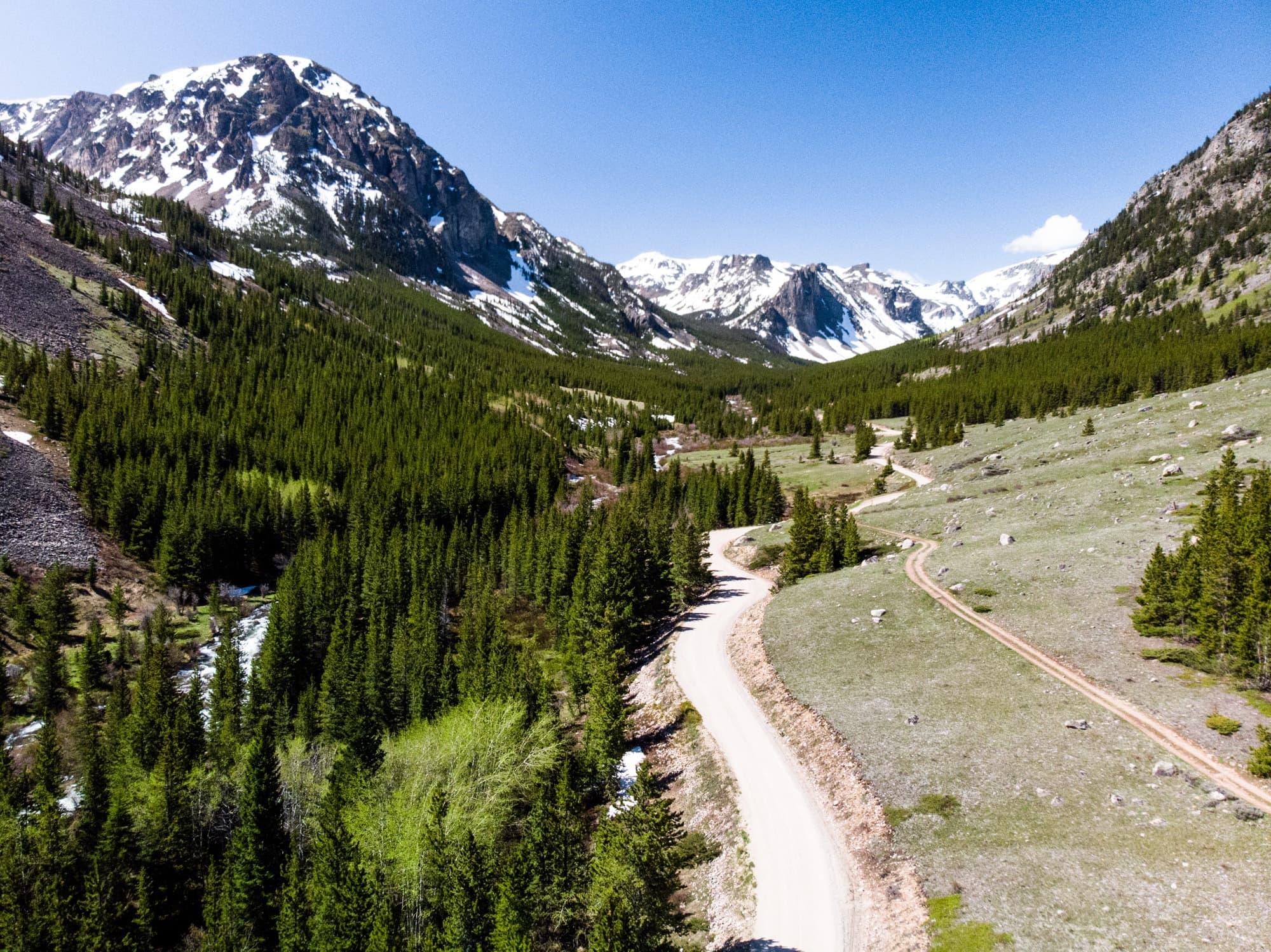 When it comes to spending time outdoors in Montana, most outdoor enthusiasts are familiar with Montana's two popular National Parks: Glacier and Yellowstone, both of which are located in the western regions of the state. But as the 4th largest state in the US, surely there is more to see in Montana than these two National Parks.
Curious about what else Montana has to offer, a few years ago I partnered with Visit Montana to show off a lesser-known side of the state. On this trip, we planned out an epic week-long Southeast Montana itinerary that included some awesome adventures like hiking in Montana's badlands, fly fishing in the rivers outside of Billings, driving the unparalleled Beartooth Highway, mountain biking, and much more. We fell in love with this beautiful area and we're excited to share this Southeast Montana itinerary with you!
Ready to explore Montana? Here are day-by-day suggestions for the ultimate Southeast Montana road trip itinerary.
Southeast Montana Video
See what this Southeast Montana itinerary is like in this YouTube video.
#1 campsite finder app
Try The Dyrt PRO free for 30 days
Get a FREE 30-Day membership to The Dyrt PRO, one of our favorite apps for finding campsites.
Perks include:
• 5,000+ free camping locations
• 1,000+ campground discount network
• $0 extra booking fees
• Get reservations at sold-out campgrounds, and more
Use the code BEARFOOT to get 30 days free!
[separator style_type="single" /]
Getting to Southeast Montana
For this 7-day Southeast Montana itinerary, the Billings Logan International Airport is the closest airport to fly into. There are numerous major airlines that serve this airport including Alaska Air, American, Delta, and United. You can also rent a car at one of the on-site car rentals located at the airport.
---
Best Time to Visit Southeast Montana
I visited Montana in late May / early June. Temperatures averaged 75-90 degrees during the day with nights dipping down into the 50's. These are average temperatures for most of June, July, August & September. October-May temperatures are significantly colder. It can also snow, rain and sleet any time of year so you should be prepared for all types of weather.
Note that the Beartooth Highway is only open seasonally. On our late May trip, the road was open to the top of Beartooth Pass, but not down the other side.
---
A 7-Day Southeast Montana Itinerary for Outdoor Enthusiasts
Day 1: Explore Billings, Montana
When planning your Southeast Montana itinerary, try to get a morning flight into Billings so you have time to explore this vibrant little town. First, you'll want to fuel up. Stop by the Fieldhouse, a farm-to-table restaurant near downtown with a tasty lunch menu. Then run next door to the sister coffee shop, The Annex, for some cold brew if you are running on low steam or you're craving a sweet treat.
Next, head over to The Spoke Shop and rent a bike for the afternoon. I'd suggest choosing a small SUV for your rental car so you can fit a bike or two in the back.
Billings has an awesome network of bike paths called the Heritage Trail System that offers widespread views of the city and diverse riding. If you prefer dirt, head to Zimmerman Park, which is where we went. There were a few tricky spots I had to walk, but overall, the trail along the rim was friendly to beginners, like myself.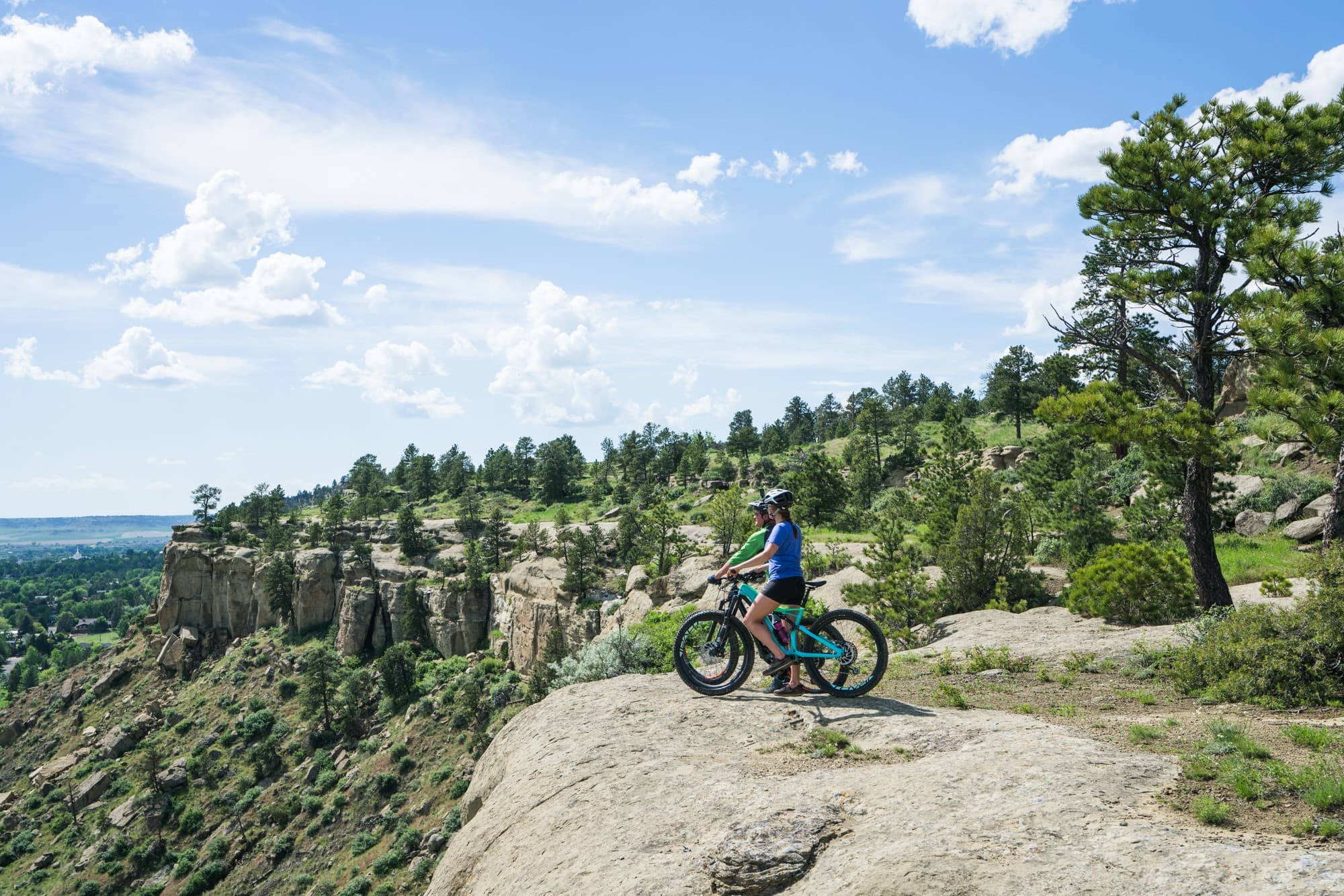 If you prefer paved trails, Swords Rimrock Park will be your better bet, offering similar views to Zimmerman along with a few historical and sacred Native American sites. These two parks are also great places to view the sunset.
In the evening, take a stroll through Billing's Walkable Brewery District. This part of downtown has 6 breweries, 2 distilleries, and a cider house – all within a few blocks of each other! Download the self-guided brewery tour map here.
We hit up Last Chance Pub & Cider Mill for drinks and dinner. They had over 8 ciders on draft (all made in-house) ranging from very dry to super sweet. The "Flathead Cherry "and the "Full Montana" were my favorites. We also heard great things about a local's two favorite breweries called Angry Hank's and Uberbrew, which won Small Brewing Company of the Year at the 2016 Great American Beer Festival.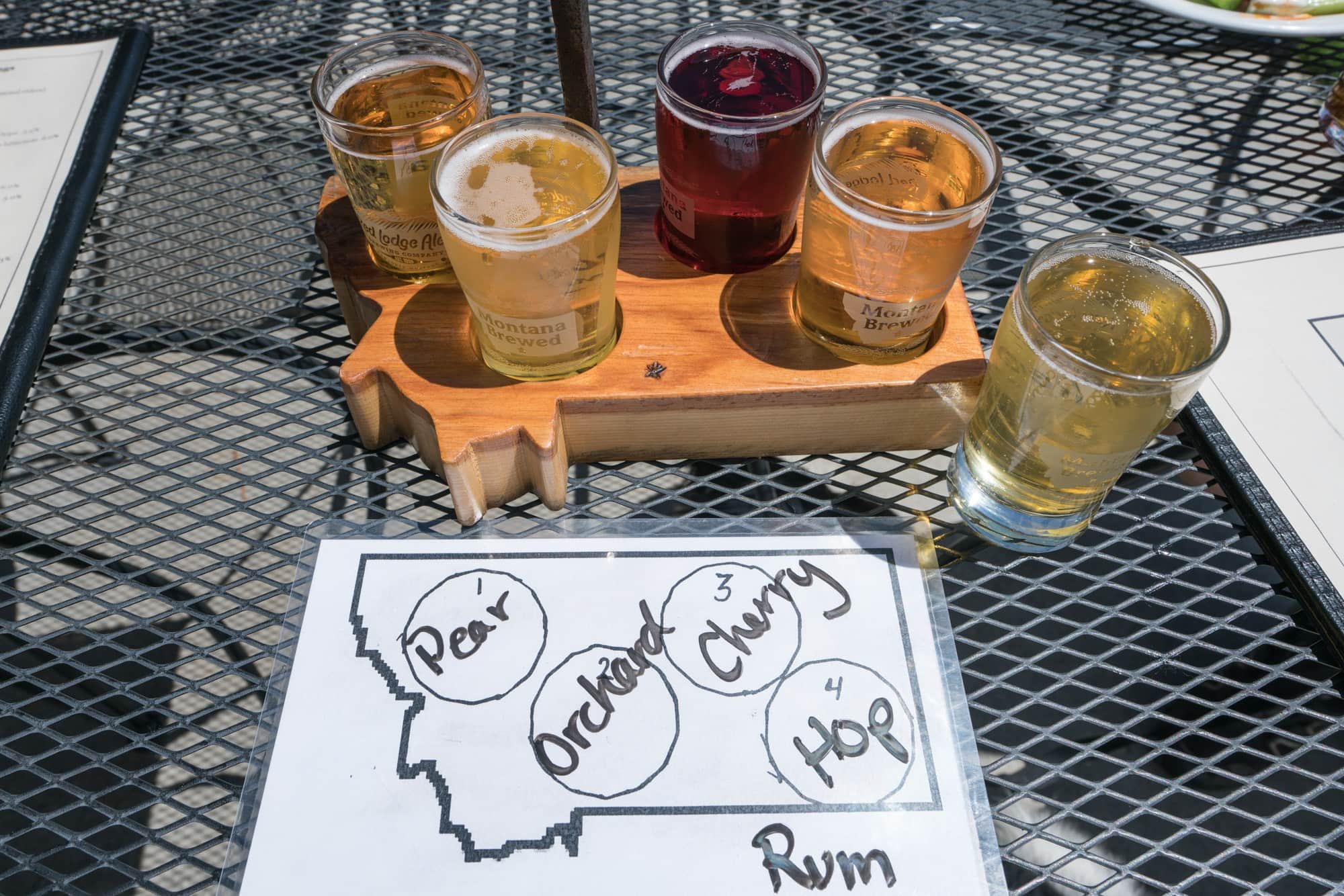 Lodging Options in Billings, Montana
When it's time to hit the hay, Billings, Montana has lots of great inexpensive lodging options. We stayed at the DoubleTree, which is conveniently located in downtown right near the Brewery District. It was clean, quiet, and comfortable, and it's the tallest building in downtown.
Day 2: Red Lodge & Beartooth Highway
On your second day in Eastern Montana, wake up early and grab some homemade comfort grub at the Sassy Biscuit. From a refined spin on biscuits and gravy to a southern-style shrimp and grits, the food here will leave you ready to take on the day's adventure!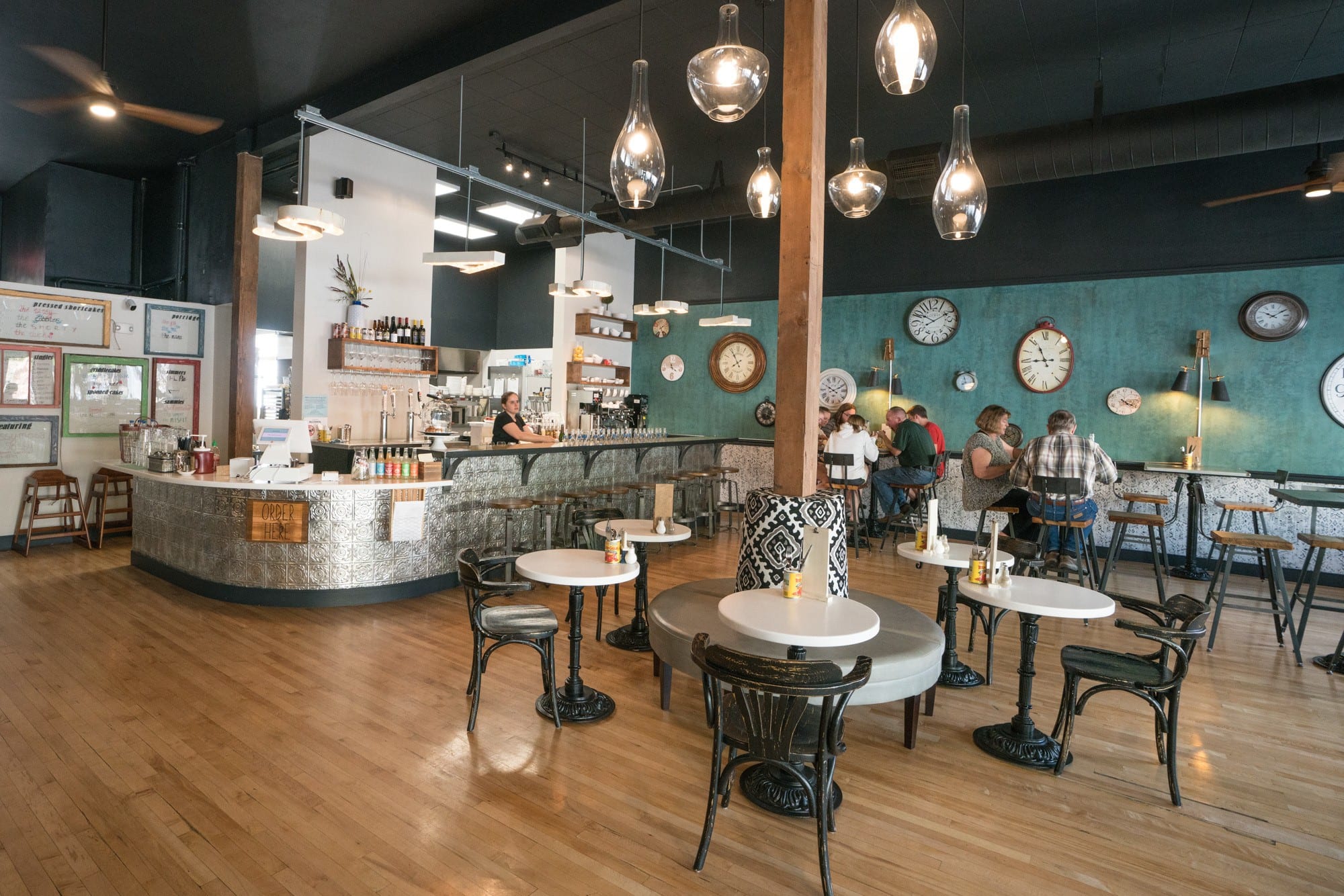 After fueling up, it's time to hit the road for the hour and a half drive to Red Lodge, a small town at the foot of the Beartooth Mountains, one of Montana's highest peaks. This town is known for its friendly laid-back locals, beautiful scenery, and endless opportunities for outdoor recreation.
On your first day in Red Lodge, grab some lunch to-go from Honey's Cafe and take a drive up the Beartooth Highway which first opened in 1936. It's quite literally one of the prettiest roads I've ever been on. It snakes its way up the side of massive cliffs and offers grand views the entire way until you top out at nearly 11,000 feet. Once you hit the top of the pass, the road drops down into Wyoming, eventually leading straight into Yellowstone National Park.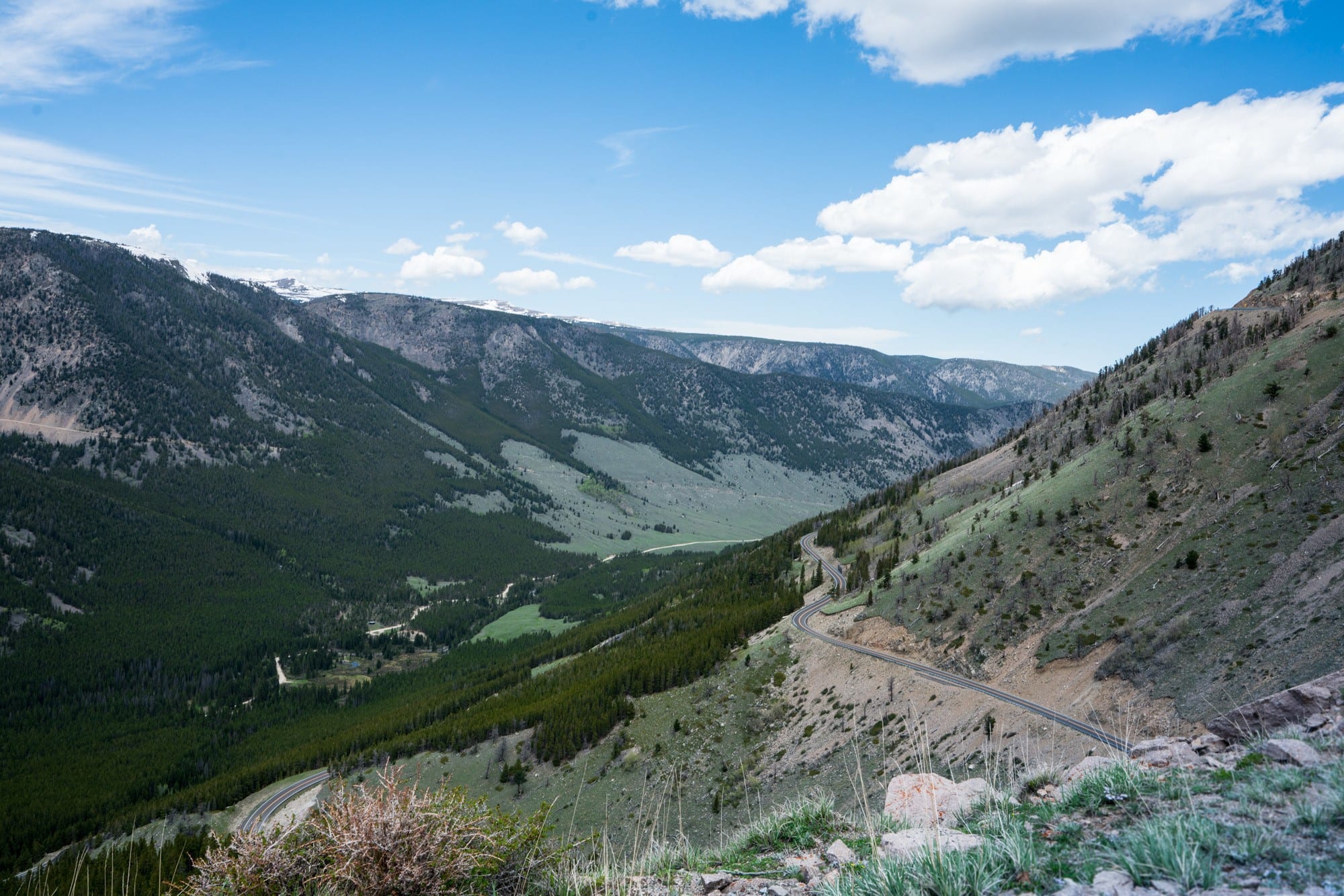 Beartooth Highway generally opens on Memorial Day weekend in May but because of large snowfall the previous winter, the road was closed for another week when we visited. We parked at the top of the pass and walked around for a bit before heading back to Red Lodge.
If you're lucky enough to visit when the entire highway is open, keep driving! The road on the other side of the pass is dotted with alpine lakes and a ton of hiking trails. You could easily spend an entire day gawking at the views and exploring the area.
For you skiers, the Beartooth Highway is also home to the only summer-only ski area in the country – Beartooth Basin.
Lodging Options in Red Lodge
Back in Red Lodge, check into the Two Bears Inn Bed and Breakfast, which is located in a quiet spot off of the Beartooth Highway. Alternatively, if you're into live music, stay at The Pollard in the heart of town, which has local bands playing more often than not.
If you prefer to camp, Red Lodge has several Forest Service campgrounds south of town.
Day 3: Spend another day exploring Red Lodge
For hiking, there are dozens of trails within a 20-minute drive of Red Lodge. However, we found that a lot of the trails in this area weren't well described on my favorite hiking apps. If you want more details or trail suggestions, the Sylvan Peak Mountain Shoppe in Red Lodge has tons of books, maps, and bear spray, which you should carry if you plan on doing any hiking or camping in Southeast Montana.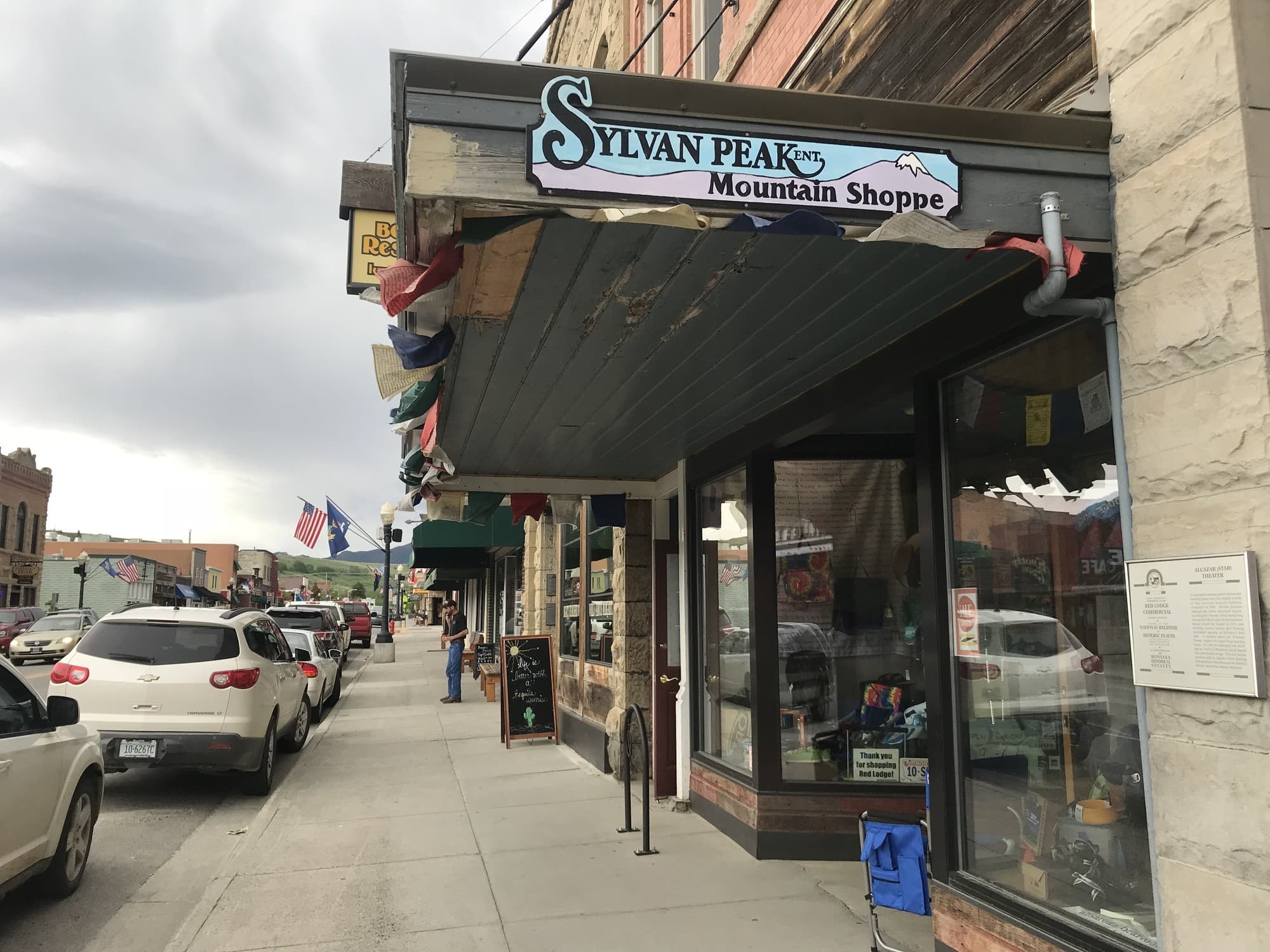 Speaking of shops, Red Lodge has its fair share. In addition to the Sylvan Peak Mountain Shoppe, we loved Lewis and Bark Outpost (a pet store) and the Kinzley Photo Gallery. For vintage folks, there are also a lot of cool antique shops worth poking around in.
Dining options near Red Lodge
For dining in Red Lodge, if you want a taco fix, hit up Mas Taco. For fine dining, seasonal fare, go to Ox Pasture.
Day 4: Float in Bighorn Canyon
On day 4 of your Southeast Montana itinerary, rise early again and make the 2.5-hour drive to the northern end of Bighorn Canyon National Recreation Area. Spanning 71 miles across the Montana-Wyoming border, Bighorn Canyon was filled in 1966 after the construction of the Yellowtail Dam in Fort Smith, Montana. A third of the canyon lies on the Crow Indian Reservation and peregrine falcons, wild horses, bighorn sheep, and black bears call the canyon walls their home.
Your launching point for the day is the Northern Fort Smith Ok-a-beh Marina where you can find pontoon boat rentals and even free guided kayak tours through the National Park Service. There's also a southern Bighorn Canyon district outside of Lovell, but it's several hours away.
If you're feeling rather adventurous, Bighorn Canyon has an extensive water trail system for overnight kayakers. In this case, you might want to bring your own kayak or rent some solid ones from Billings since the kayaks they had available in the marina weren't gear haulers. If we come back again, we would love to do an overnight trip in the canyon at one of the boat-in campgrounds.
We opted for a pontoon boat rental for the afternoon since we were limited on time and we threw a kayak on the back in case we wanted to explore any of the narrow side canyons.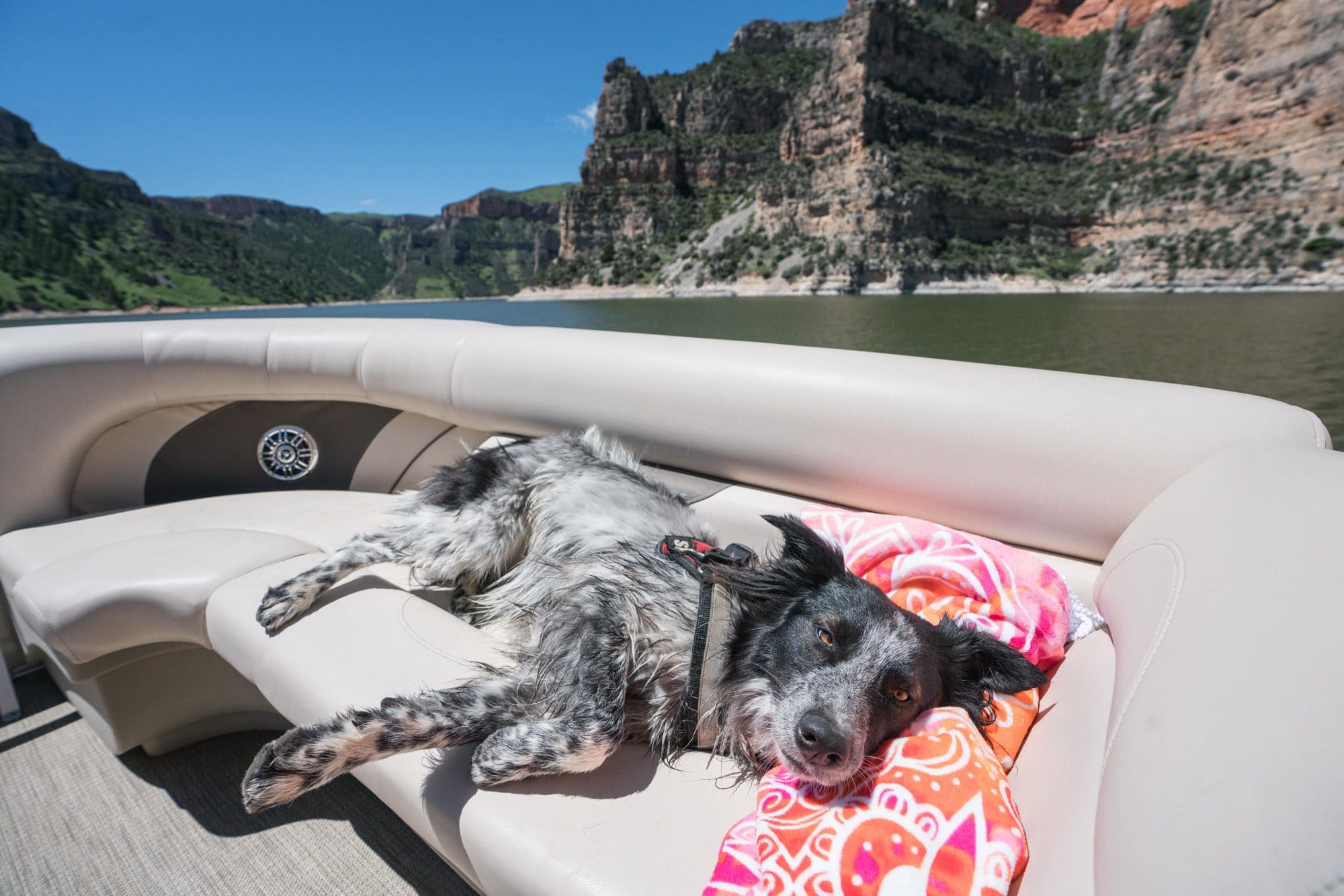 We found the canyon to be incredibly beautiful – sheer, colorful rock cliffs soaring thousands of feet above the lake covered in lush vegetation. The water was still quite cold in late May, but we were told later in summer it's perfect for swimming.
We went 20 miles down the lake before turning around to return the boat by the 6 pm deadline and we only encountered a few other boats all afternoon. It was one of our favorite days of our trip!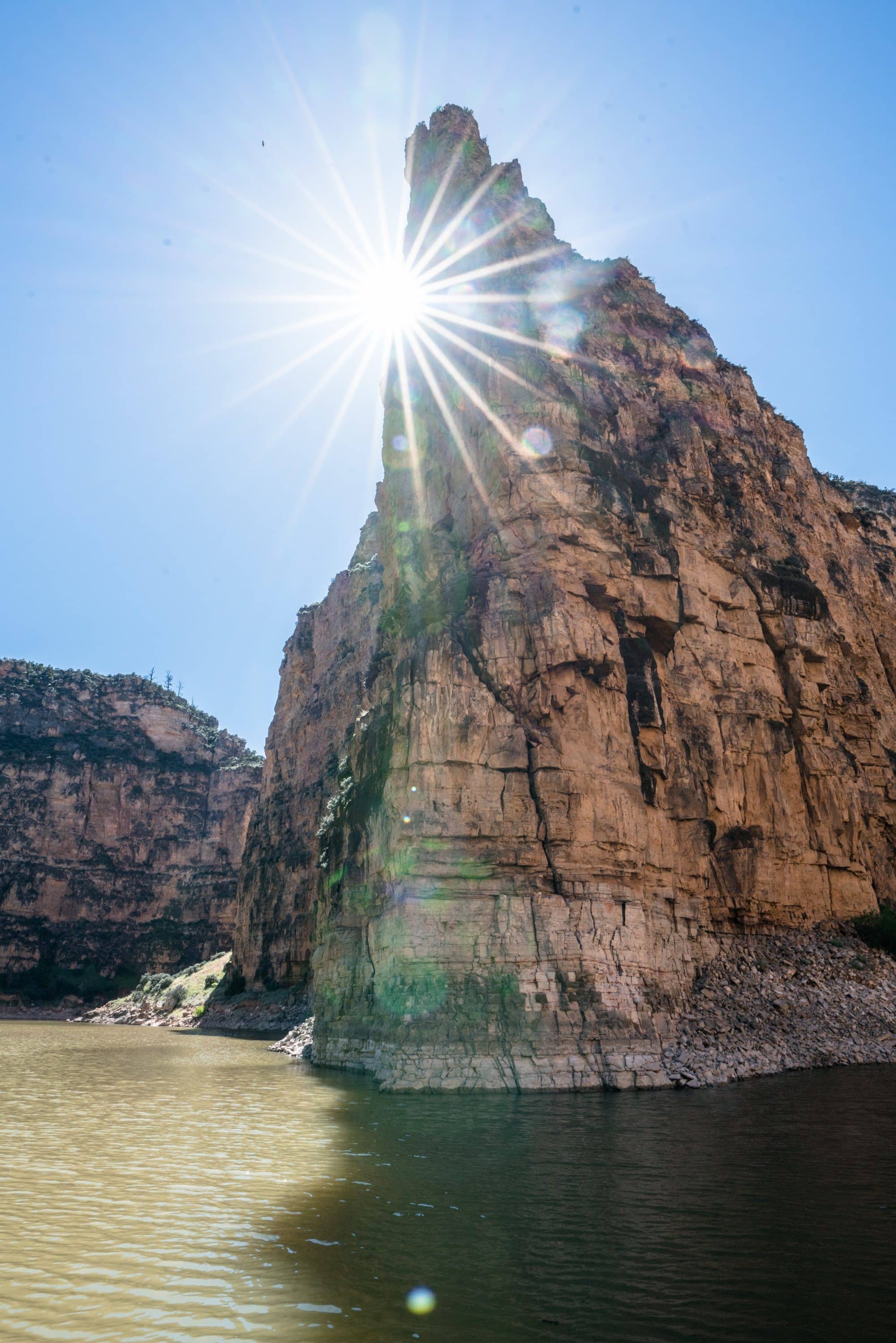 If you don't want to rent a boat or a kayak, Bighorn Canyon may or may not be worth checking out depending on your interests. The northern end of the lake doesn't have any scenic viewpoints (except one at the dam) and the road only leads to the Marina. The more dramatic viewpoints of Bighorn Canyon are at the southern end of the lake near Lowell, which is a several hour drive away.
Lodging & Food Options Near Cottonwood Camp
For lodging, we recommend staying at the Cottonwood Camp, a fly fishing lodge in nearby Fort Smith. They have both cabins and reasonably priced campsites available. We stayed in the Drake Cabin, which had a full kitchen, a deck with a grill, and a pretty view. The furniture needed some updating, but overall we enjoyed our stay and found the staff to be extremely friendly.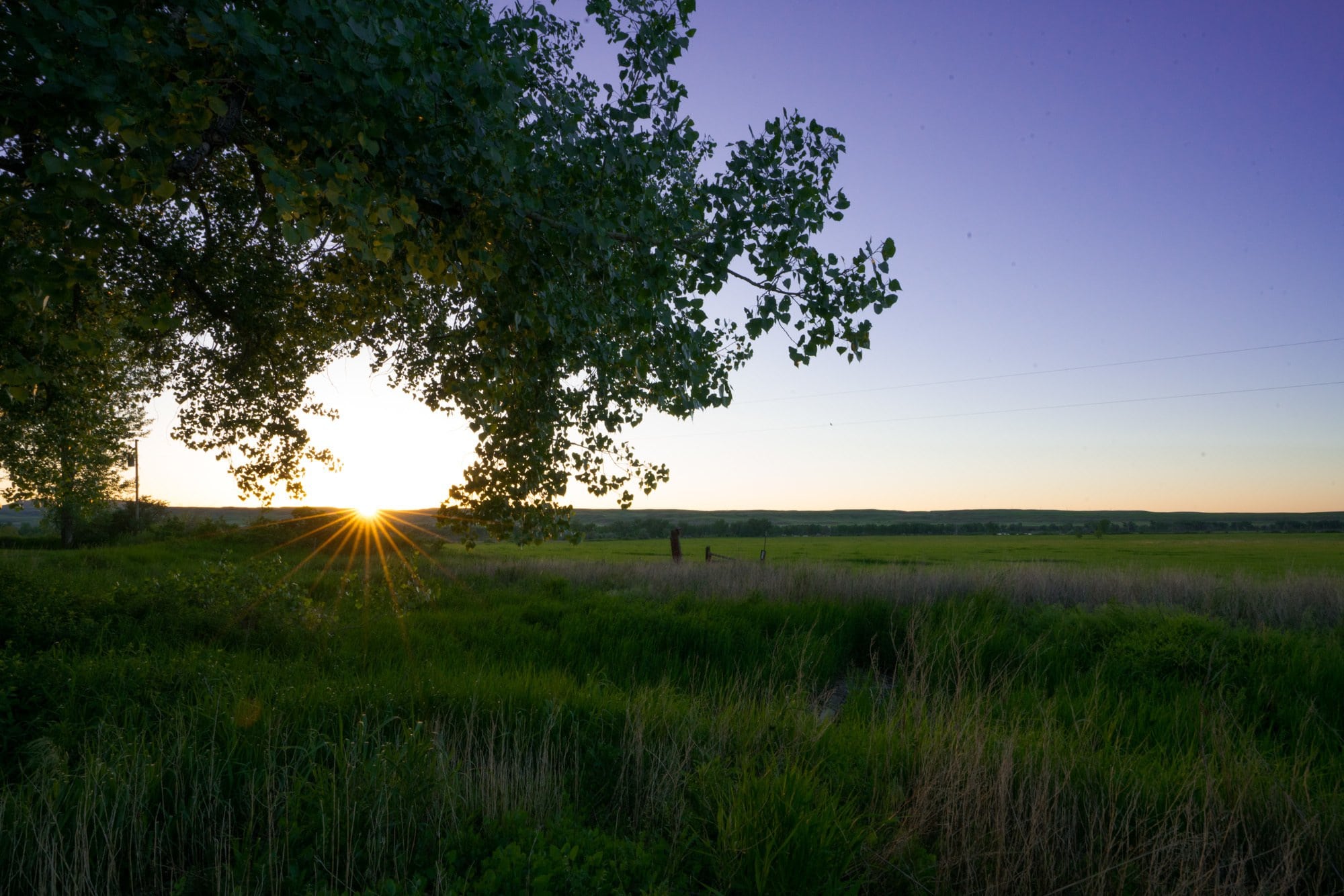 Also an important tip! There are very limited services in Fort Smith. The closest restaurant is at the Garrison Stoker Resort about 12 miles north of Fort Smith. There is a market in town, but when we went, the shelves were completely empty. You also can't buy alcohol anywhere in Fort Smith because it's on the Crow Indian Reservation. I suggest stopping in Pryor on the way in to stock up on groceries and provisions and cook your own meals during your stay at the Cottonwood Camp.
Day 5: Go Fly Fishing on the Bighorn River
If you've ever wanted to try fly fishing, the Bighorn River offers one of the largest concentrations of wild brown and rainbow trout in the entire west. Cottonwood Camp offers fully outfitted and guided fishing trips right out their back door.
We were lucky to go out with Phil, the owner of the Cottonwood Camp, for an exciting day on the water. Ryan and I both have very limited fly fishing experience, so we got a quick crash course at the Camp before driving 5 minutes to our launch point. Where you go and how you fish depends on conditions. Our day was split between fishing from a drift boat and standing along the shoreline.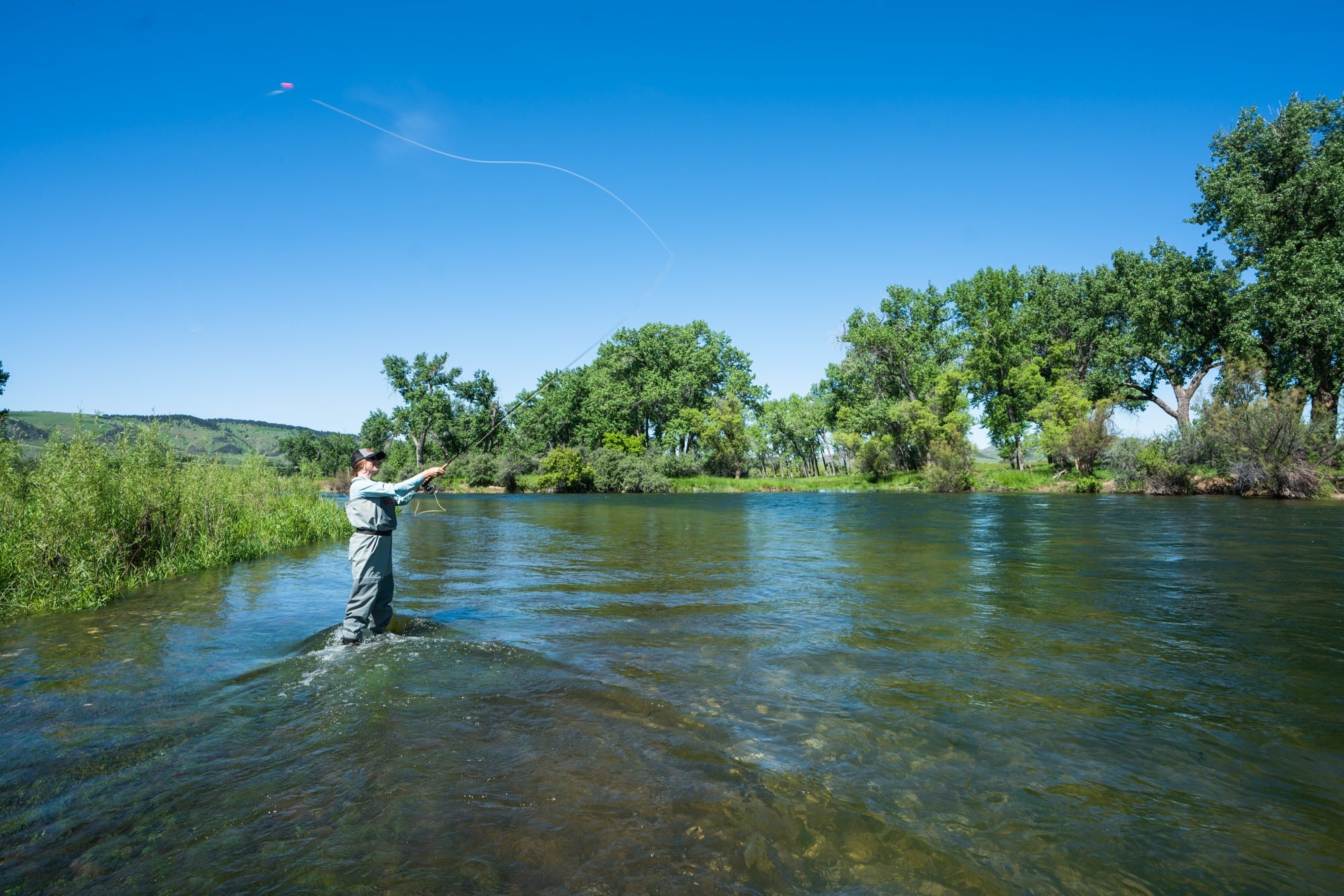 Throughout the day, we learned about the equipment, how cast, mending the line, and how to land a big one. Ryan ended up catching 5 fish! I wasn't quite as lucky, but the introduction to the sport left me curious for more.
If you are serious about learning how to fly fish, spending a few days with a guide at the Cottonwood Camp would be a great way to do it.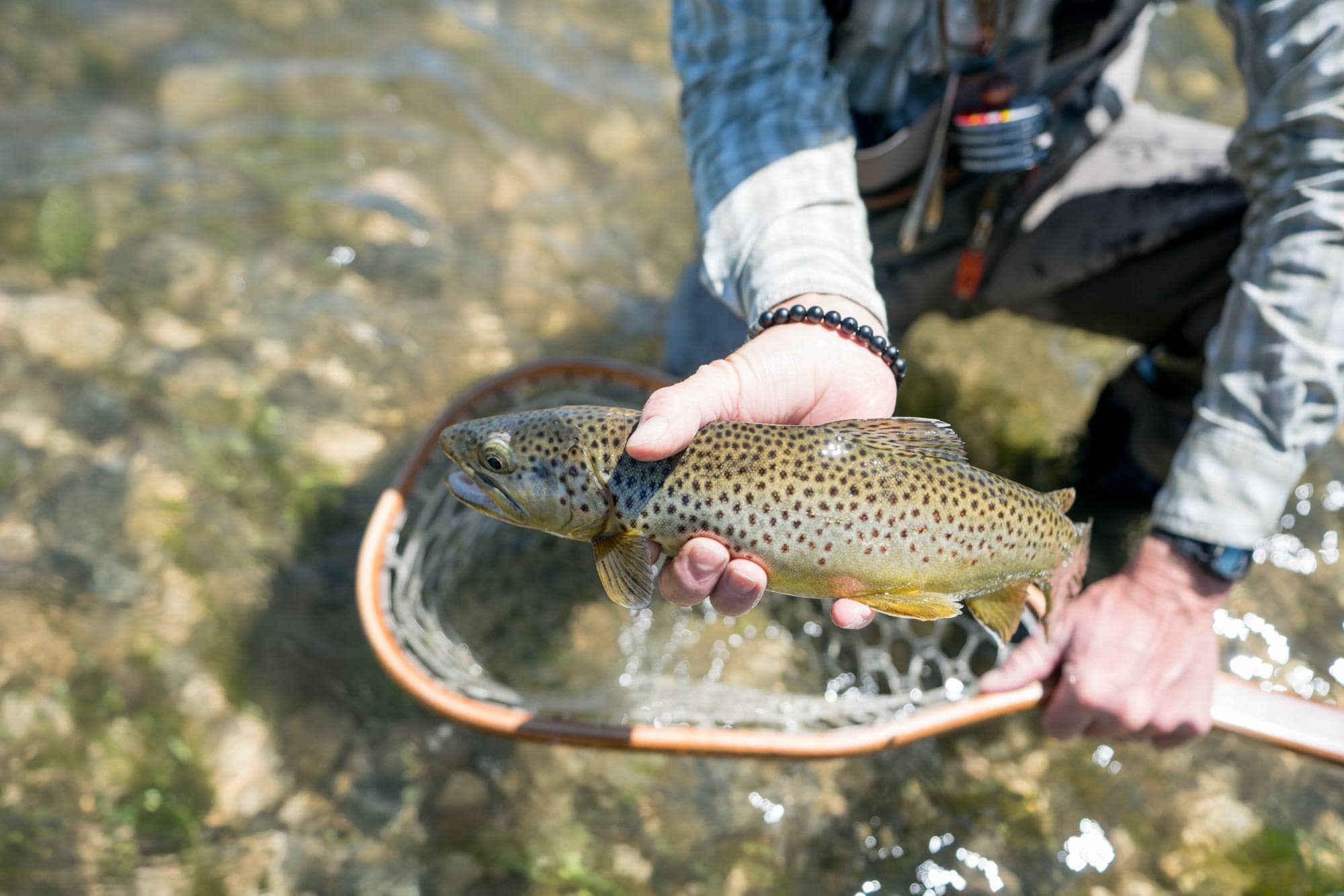 Day 6: Explore Little Bighorn Battlefield & Makoshika State Park
You've got a bit of a drive this morning – about 4 hours total to your final destination of Makoshika State Park. Early on in the drive, you'll pass right by Little Bighorn Battlefield where the most significant battle took place during the Great Sioux War of 1876, also known as Custer's Last Stand. Unfortunately, we were on a tight schedule and didn't have time to visit on this trip, but you'll essentially drive right past it and I assume it would be a very worthwhile stop.
Back on the road, continue on to Glendive, the home of Makoshika State Park. First, stop and grab some breakfast/lunch at Bloom Coffeehouse & Eatery, an awesome cafe that doubles as a greenhouse and nursery. All the food is extremely fresh. Even my oatmeal was delicious!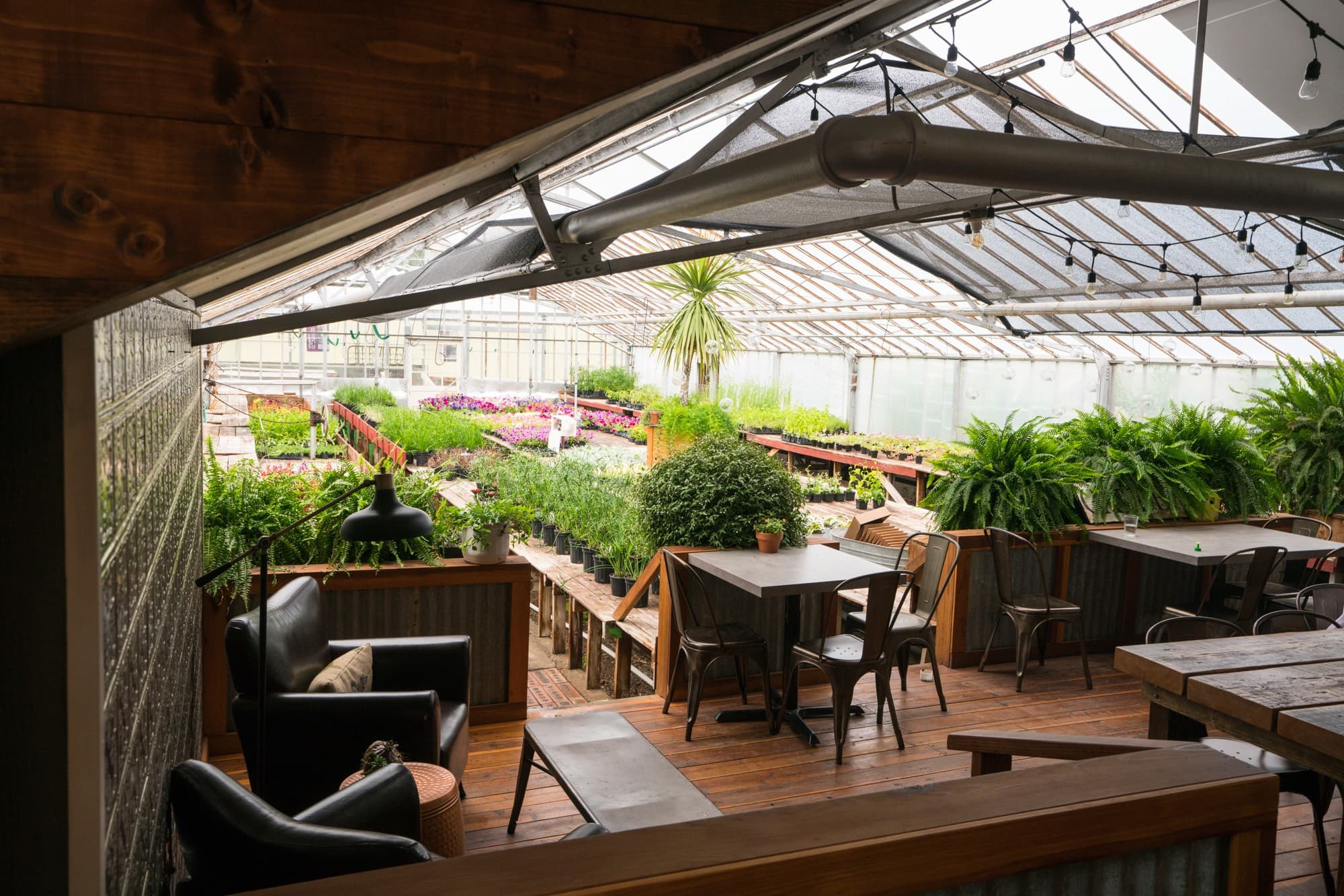 Makoshika State Park is Montana's largest state park where you'll find badlands covered in pine and juniper forests, dinosaur fossil remains, isolated camping, and abundant hiking trails. Here is a great hiking map for the park.
The Diane Gabriel Trail is one of the most popular hikes in the park that takes you to the top of the bluff. Further up the road, the Cap Rock Trail offers a natural bridge which you are allowed to walk on and the Kinney Coulee Trail takes you down into a maze of interesting geological formations. I also highly suggest checking out the amphitheater. Most of the trails right off the main road are short, less than a mile in length. If you want a longer hike, check out Gunners Ridge or Hungry Joe Trail which leads out to a scenic overlook.
We got unusually rainy weather on our visit, but we heard that sunsets and sunrises in the park are absolutely epic with the badlands lighting up in all kinds of colors. So make sure you catch at least one!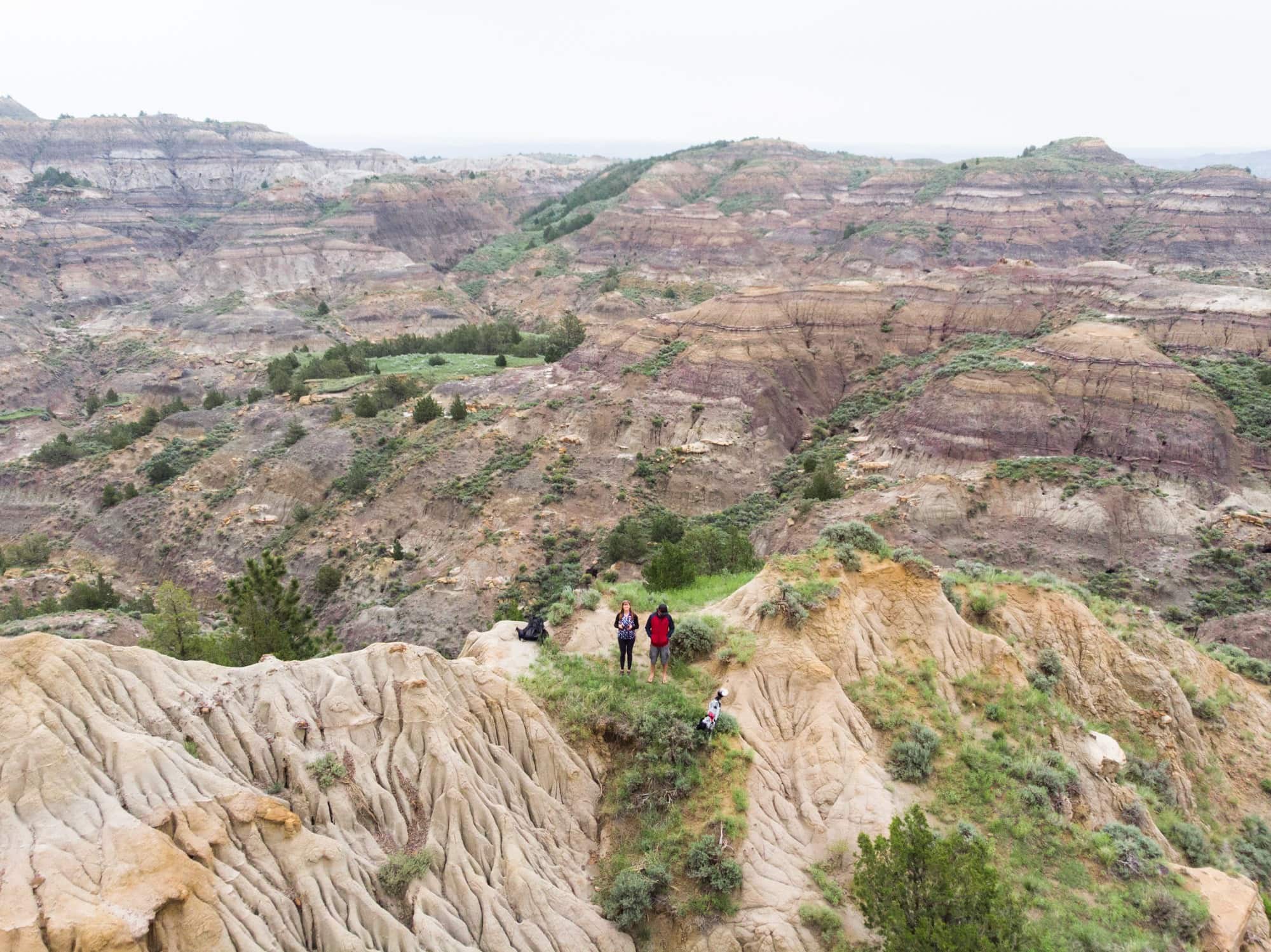 Lodging & food options near Makoshika State Park
Towards the top of the scenic drive in Makoshika State Park, there are a number of isolated campsites that were spread out from each other. When we visited, we only saw a handful of people in the entire park and most of the campsites were empty. You can make campsite reservations here.
If you didn't bring a tent, another option is Site #15 which has a large tipi to serve as your shelter. You'll still need a sleeping bag and pad, but if you have a large group, this would be a fun way to camp. Alternatively, Site #21 has a large yurt that can sleep 6. All of the campsites have fire pits and picnic tables and the town of Glendive has a large Albertson's grocery store where you can grab provisions before you head to the park.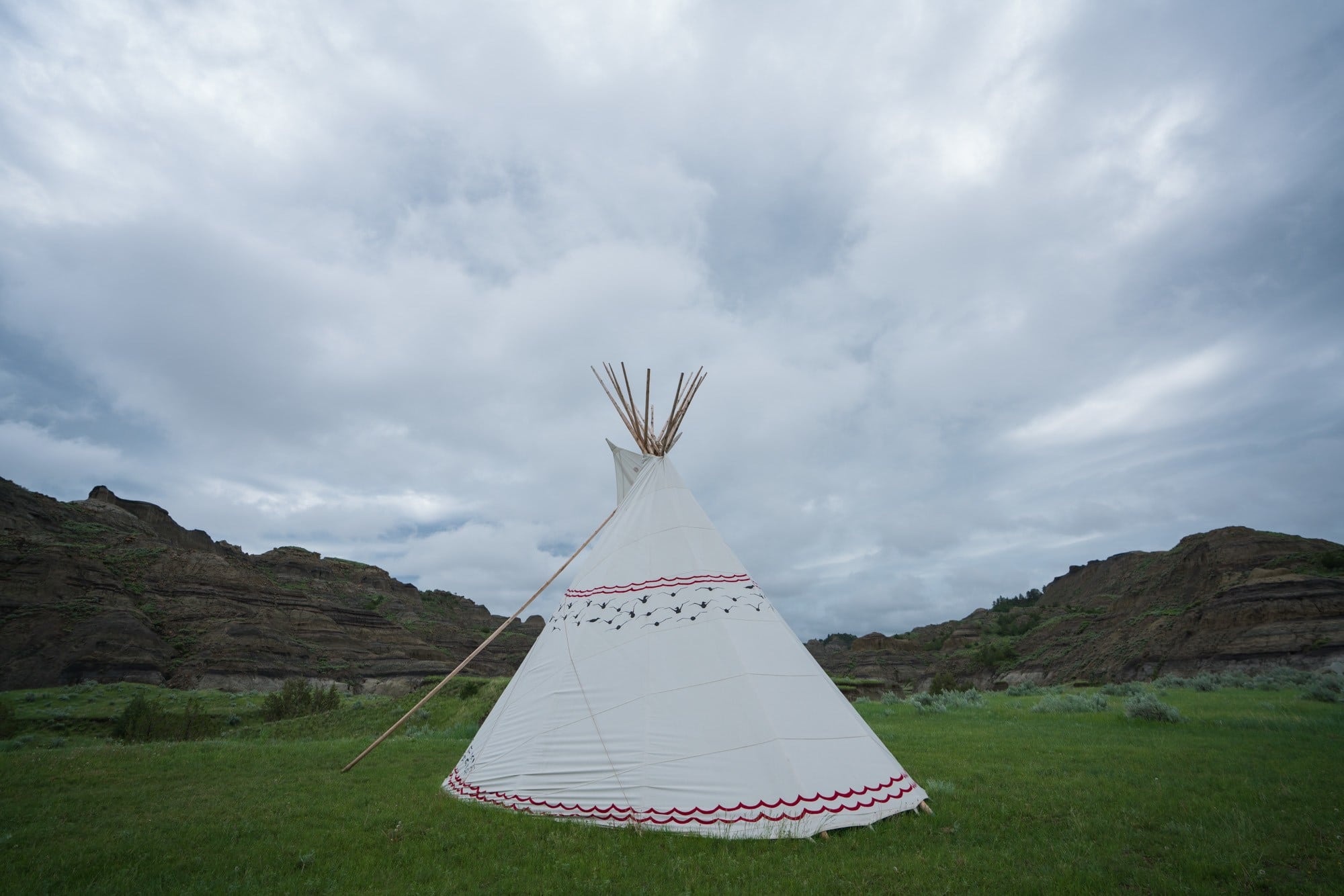 If you'd rather sleep in a hotel, there is a highly reviewed La Quinta Inn is just a couple of miles from the park entrance, and Monte Carlo Pizza offers decent delivery.
A couple of important things about Makoshika State Park:
If it's been raining, the trails are extremely slick. They call it "gumbo." It doesn't matter how good your shoes are or how good of a hiker you are, you will slip around and it can be very dangerous especially on steeper slopes. Stop in the Visitors Center and get some advice from them on where to go if it's been raining.
If you find fossils when you are hiking along a trail, don't touch or move them. Take a picture, mark the GPS coordinates on your phone if you can, and then go to the Visitors Center (or call them) and let them know you found something. Leaving the fossils exactly where you found them allows the scientists to come in and do their job to determine the species and era of origin.
Day 7: Finish Exploring Makoshika & Drive Back to Billings
I'll start by saying I wish we had more time in Makoshika. The camping looked awesome and I would love to return in my Sprinter Van. So if you have the time, continuing crossing off some of the trails in the park. The Visitors Center is also worth a look, as they have a replica of a large Triceratops skull that was once found in the park along with a bunch of smaller fossils on display that you can touch.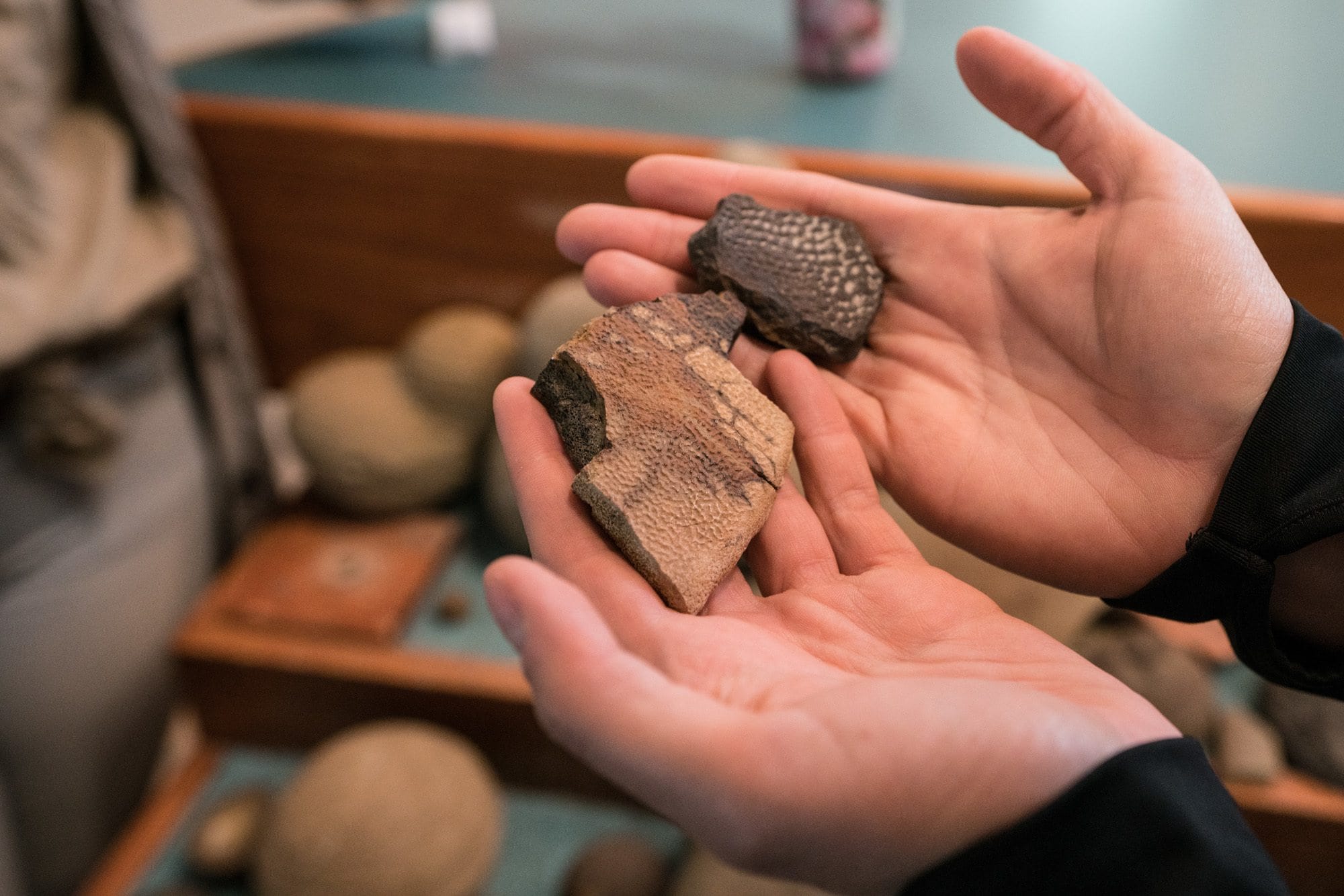 Once you are done in Makoshika, hit the road back to Billings, Montana to catch an evening flight home to end your southeast Montana itinerary. It's a 225-mile drive and should take about 3-3.5 hours.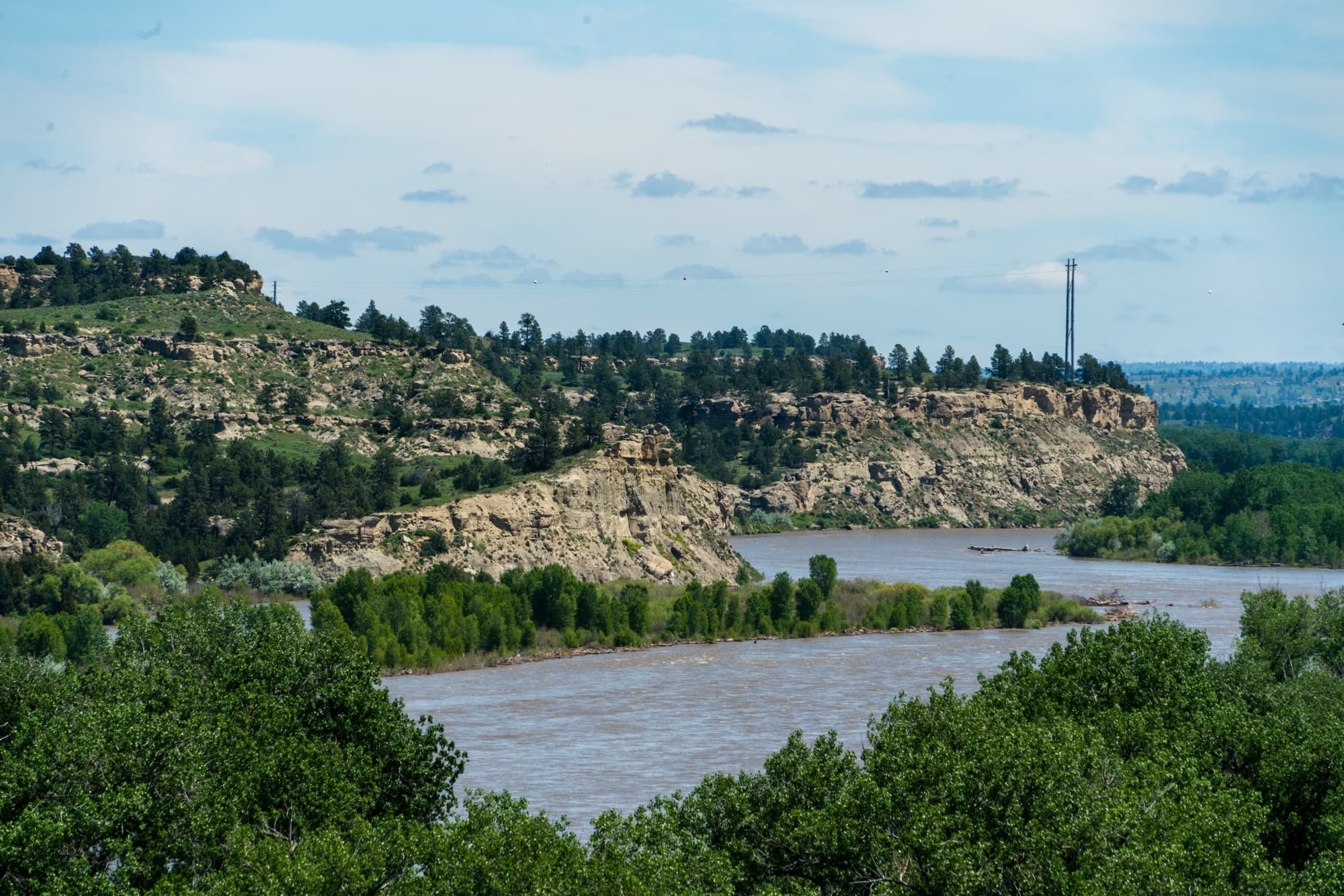 What are your favorite places to explore in Southeast Montana? Would you do this itinerary? Leave a comment below!