How to Prevent Altitude Sickness While Hiking at Elevation
Heading to a high elevation? Read our tips to prevent altitude sickness while hiking & traveling. From altitude sickness symptoms to prevention and treatment.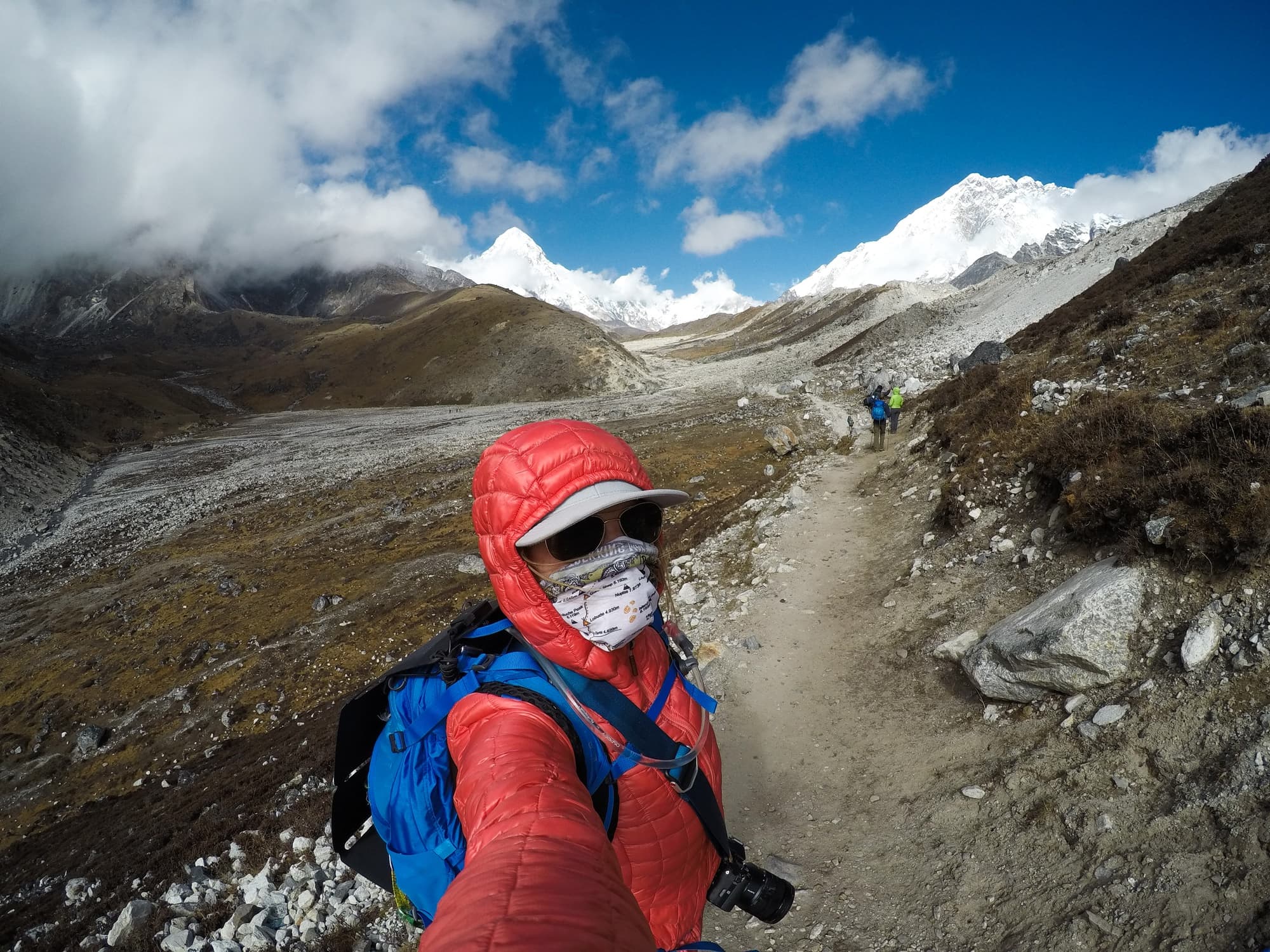 You may have experienced it before: dizziness, shortness of breath, nausea, and headaches that hit you like a wave when you're at altitude. These nagging symptoms can ruin ski trips, derail hikes, and for some people can also be dangerous. So how do you prevent altitude sickness so you can make the most of your adventure?
This was a question I asked myself as I was preparing for my Everest Basecamp Trek several years ago, which would take me above 18,500 feet. Thankfully, I learned that with a little planning and some good preparation, there are measures you can take to reduce the symptoms and severity of altitude sickness.
Although we can't promise any remedies for the "altitooties" (it's a real thing, trust us), below we share our best tips for preventing altitude sickness if you are planning a high-altitude adventure.
Important note: this post is not meant to provide medical advice. Please contact your doctor for more information if you are concerned about altitude sickness
What Is Altitude Sickness?
First, let's understand what altitude sickness is and why it occurs. Altitude sickness manifests when your body has not had the time to adjust to lower oxygen uptake at higher elevations.
The term 'thin air', which is often used to describe how breathing feels at high elevation, refers to the decreased density of air the higher up you go. As altitude increases, air pressure lowers, which decreases the concentration of gas molecules in the atmosphere. Fewer gas molecules means that the air is less dense (i.e. thin) and therefore there is less oxygen for your lungs to take in with each breath.
Lack of oxygen, called hypoxia, can cause the symptoms associated with altitude sickness such as dizziness, lack of breath, rapid heartbeat, nausea, fatigue, and more.
The higher you go above sea level the worse the physical and mental symptoms can become.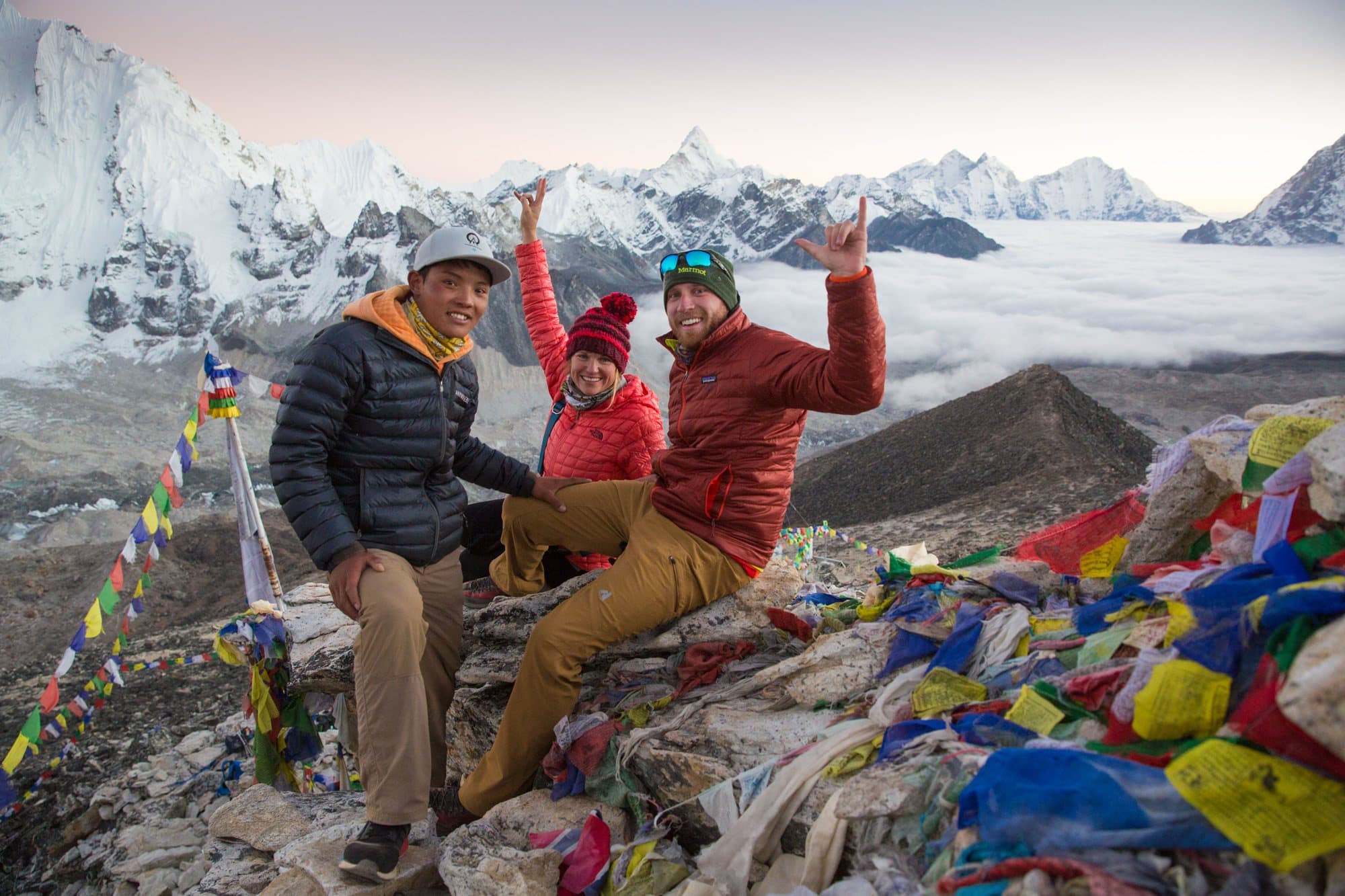 ---
Who Is At Risk For Altitude Sickness?
The short answer is everyone. The more time you spend at altitude, the less likely you will feel the effects of altitude sickness, but it can strike anyone.
It's also worth mentioning that altitude sickness can affect different people in different ways AND affect the same person completely differently from one trip to another. You may feel fine at elevation on one hike and be completely knocked sideways on a different trip, perhaps even at a lower elevation.
Furthermore, some individuals never really acclimate well to high altitudes at all. These people can do everything right like stay hydrated and take rest days but still suffer from headaches, fatigue, shortness of breath, and other symptoms.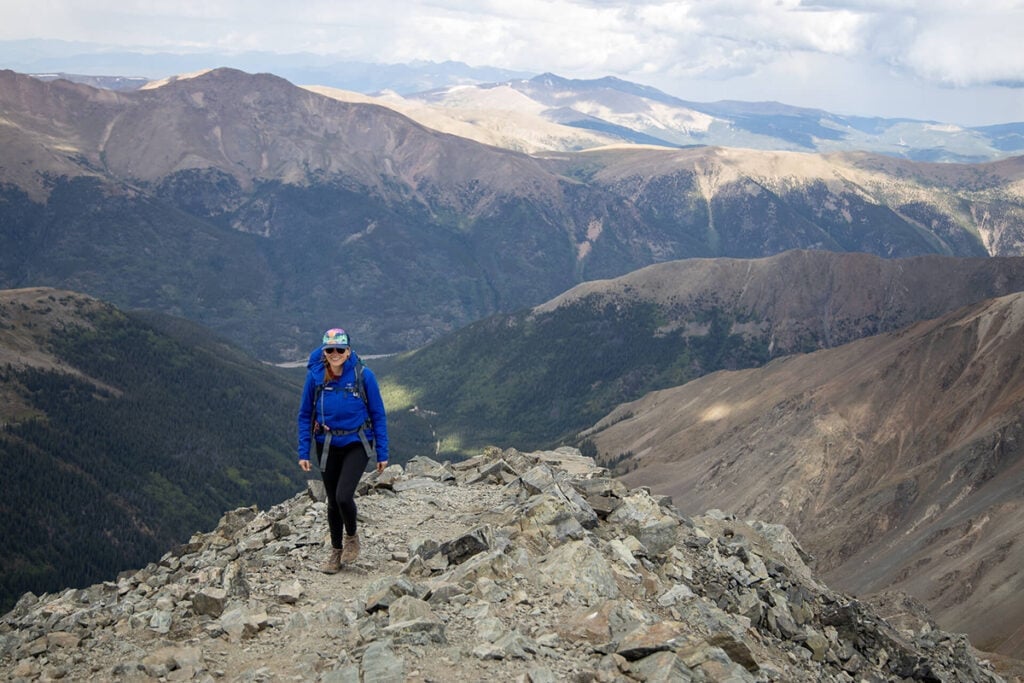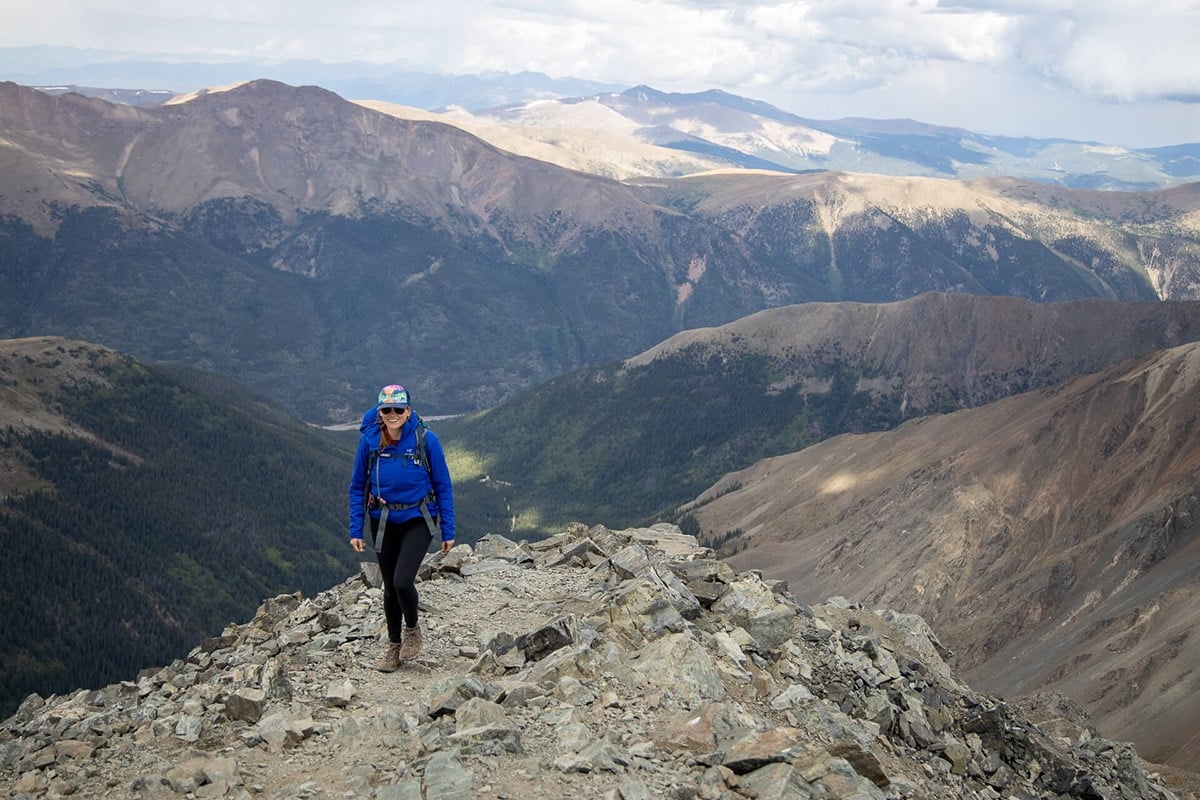 When Are You at Risk for Altitude Sickness?
There are three categories of elevated altitude in which adventurers can experience altitude sickness symptoms & difficulties:
High Altitude: 8,000 – 12,000 feet
Very High Altitude: 12,000 – 18,000 feet (To give some context the summit of Mt. Whitney is 14,505 ft. & Everest Basecamp is 17,600 ft.)
Extremely High Altitude: 18,000+ feet (Kilimanjaro is at 19,341 ft. & Denali is at 20,310 ft.)
---
Altitude Sickness Symptoms
There are a number of different physiological and mental symptoms associated with altitude sickness. The higher up you go, the more likely you'll experience one or more of these symptoms:
shortness of breath
rapid heart rate
dizziness
fatigue
nausea
headaches
mental fog
lack of appetite
sleepiness OR difficulty sleeping
decreased urination
These are the most commonly experienced symptoms of altitude sickness as your body works hard to acclimatize itself to the new elevation.
Not everyone experiences altitude sickness in the same way, so while others may adjust quickly or only get some of the symptoms, it's not par for the course. Take it easy, monitor how you feel, and take your time before going up any higher.
Make sure you let your hiking or travel partners know that you are showing signs of altitude sickness, so they can help monitor your condition. It is cause for concern when symptoms persist or get more severe after 24 hours, which can lead to serious illness or even death.
If you have lung or heart conditions or are pregnant it's much safer to avoid thin air. Make sure you talk to a doctor beforehand.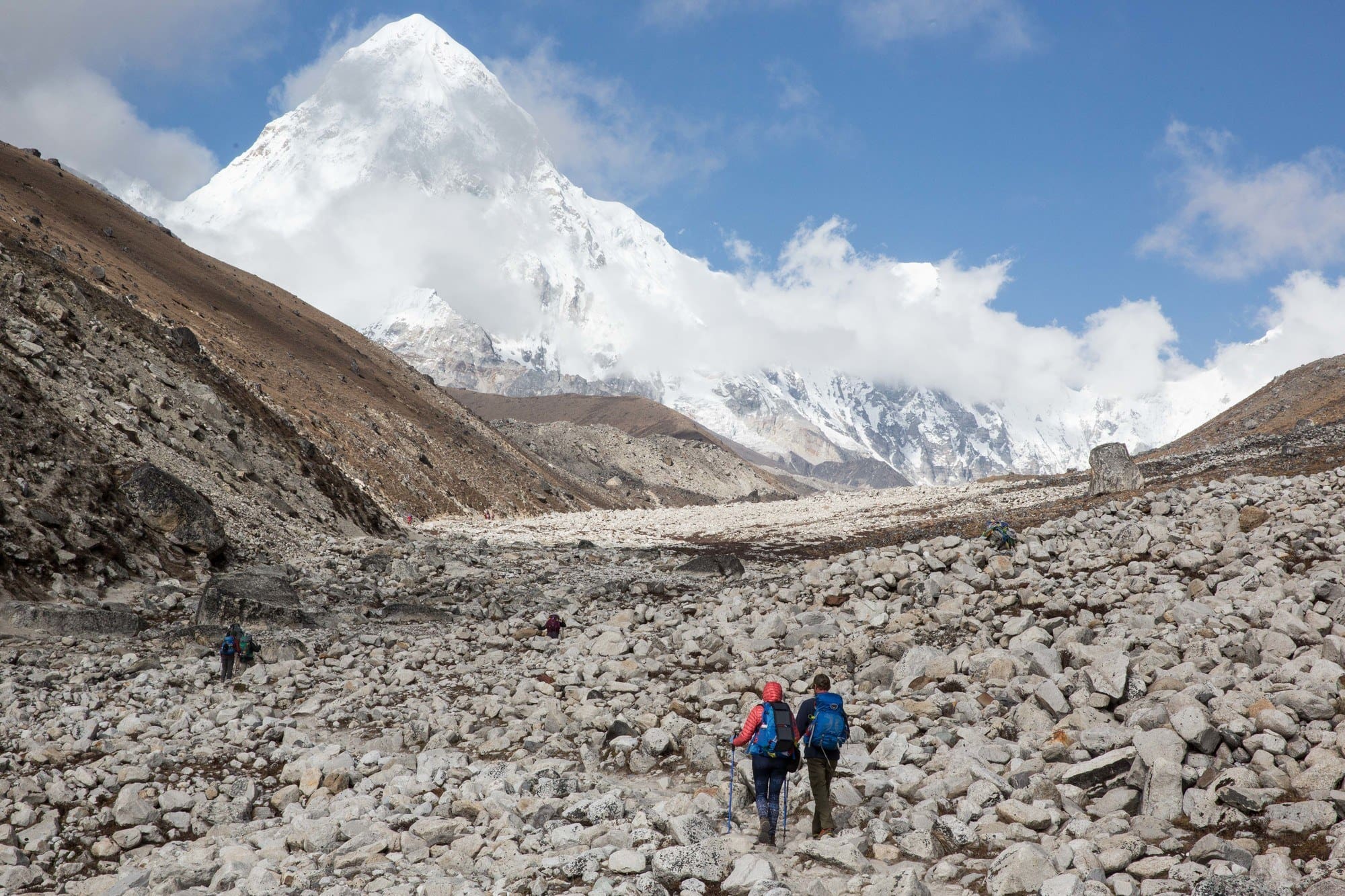 ---
How to Prevent Altitude Sickness
If you are planning a ski, backpacking, or hiking trip in mountains with significantly high elevations then planning ahead of time and building in rest periods are the best ways to get back up to speed quickly.
It's better to prevent altitude sickness than treat it.
Time
There's only one way to truly prevent altitude sickness and that is time. The more quickly you climb to a higher elevation the less time your body has to adjust to a higher altitude with less oxygen. Symptoms will be worse if you don't have a day or two to get used to these conditions.
After about 12-24 hours (or more) your body can acclimatize itself to the effects of the high elevation. Again, it's important to give yourself a day or two to adjust before doing any intense physical activity like hiking, skiing, or snowboarding. Most people take nine days or more to hike to Everest Basecamp even though the entire trek is less than 50 miles.
Other Ways to Avoid Altitude Sickness
If you can, avoid flying directly to a high-altitude destination. Instead, slowly make your way there over several days by walking, driving, or taking public transportation.
Train at altitude before your trip to help your body get used to hiking or exercising at higher elevations.
When planning your trip, build in rest days. A good rule of thumb is a rest day every 3-4 days.
Give yourself at least 24 hours before doing any type of strenuous activity.
Avoid drinking alcohol
Eat plenty of carbohydrates for more energy, professionals recommend a diet of 70% carbs while you are acclimatizing
HYDRATE, HYDRATE, HYDRATE!
---
Remedies and Medicine to Help Altitude Sickness
If you've taken the steps to help prevent altitude sickness, but you're still feeling the effects of being at elevation, there are a few remedies and medicines you can take to help ease your discomfort.
For headaches, over-the-counter pain medications like Advil, Tylenol, and aspirin can help reduce headaches
Add electrolytes to your water to stay hydrated. We are big fans of SaltStick tablets or Nuun tablets.
The Altitude Research Center suggests taking the herbal supplement Gingko Biloba to help decrease symptoms
If you are really concerned, talk to your doctor about getting prescribed Diamox, which helps prevent severe altitude sickness. It's important to note that in order for Diamox to work, you need to take it several days prior to being at altitude.
And of course, if symptoms worsen or persist for more than 2 days, see a doctor or seek professional help. In some cases, the only way to relieve symptoms will be to descend to lower elevations.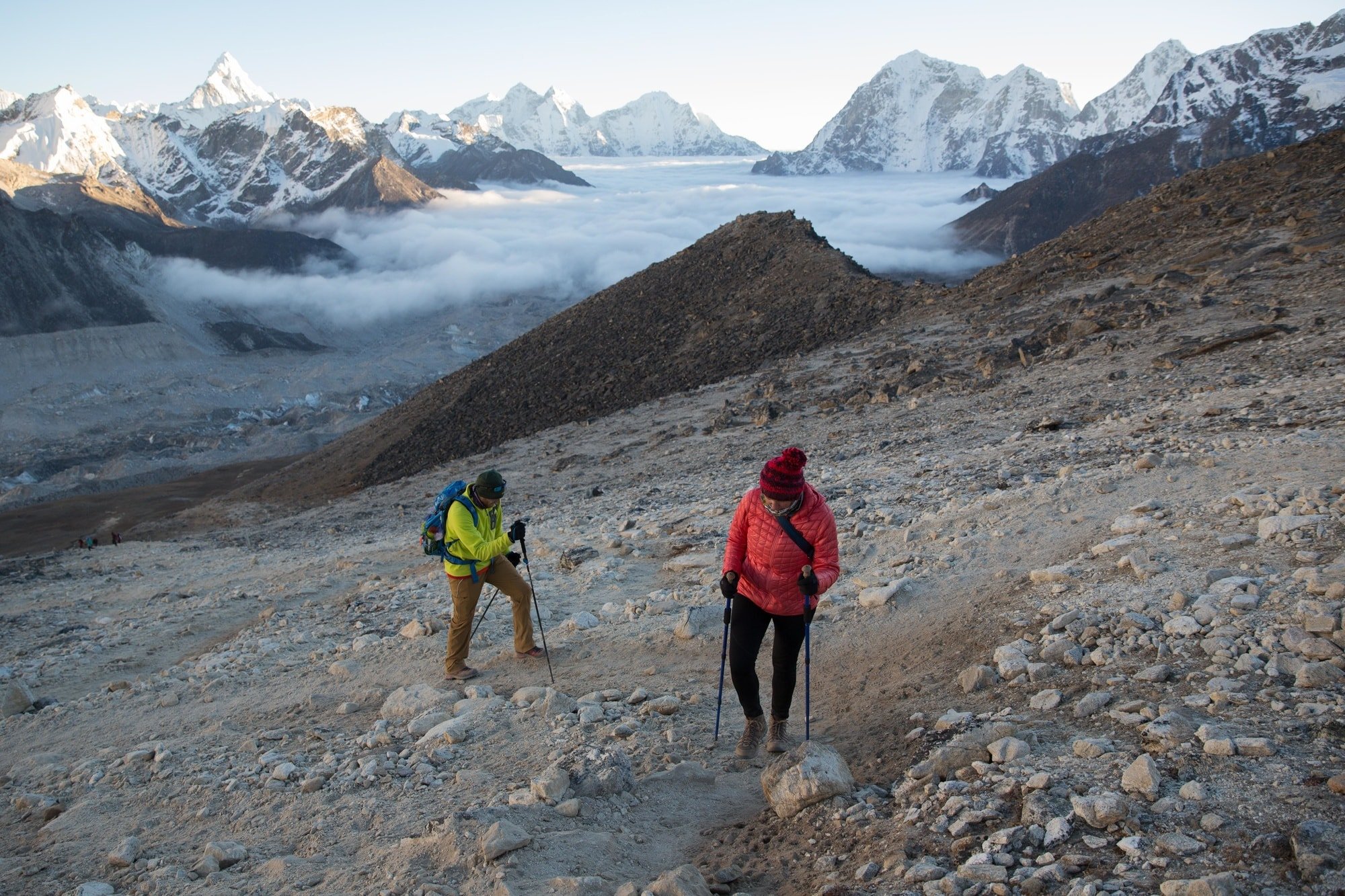 ---
Have you ever struggled with altitude sickness? What advice do you have for others? Leave us a comment below!