Photo: Dave Soladano
Best in the West: 5 Colorado Creeks to Cool off in
Recently, I learned that the word Creek was originally used in British English for "a stream or channel in a coastal marsh." Well, we Americans seemed to have abandoned that definition, given the fact that landlocked Colorado is full of creeks! With the August heat still cranking, here are five Colorado Creeks, scattered around the State, each with its own special dash of adventure for you to explore and cool off in. 
Lost Creek
 (Jefferson, CO) — Best "Wilderness" Creek
There are three wilderness areas in Colorado named after the creeks that flow through them: Lost, Sarvis, and Hermosa. Full disclosure, I've only been to Lost Creek, so this "Best" title is obviously a bit biased. That being said, the Lost Creek Wilderness is a gem. Full of granite rock formations, beautiful pine forests and nice, open valleys – the terrain here looks like a still-growing-Yosemite or Joshua Tree plopped down in the middle of the Rockies. For you Denver folks, Lost Creek is also the closest "Creek" wilderness area to the capital. Moreover, given Lost Creek's lower elevation, backpacking or day hiking here can be snow-free later in the Fall and earlier in the Spring than most Rocky Mountain wilderness areas.
Bonus Tip: The drive to Lost Creek over Kenosha Pass in the Fall is SPECTACULAR when the Aspens are changing.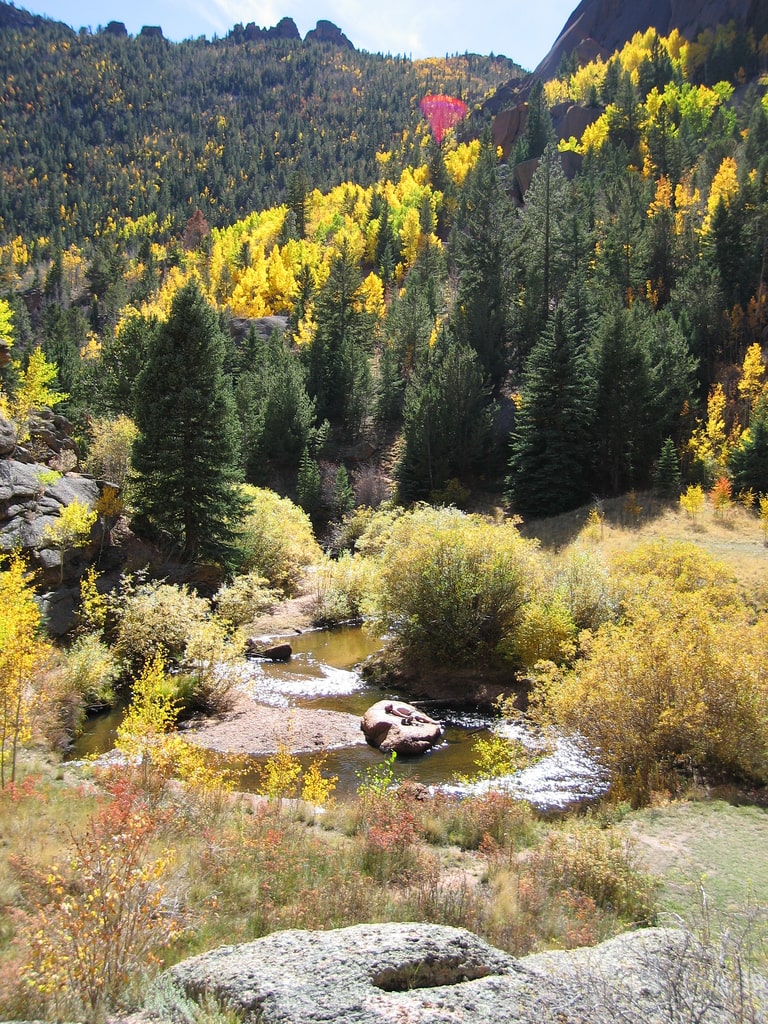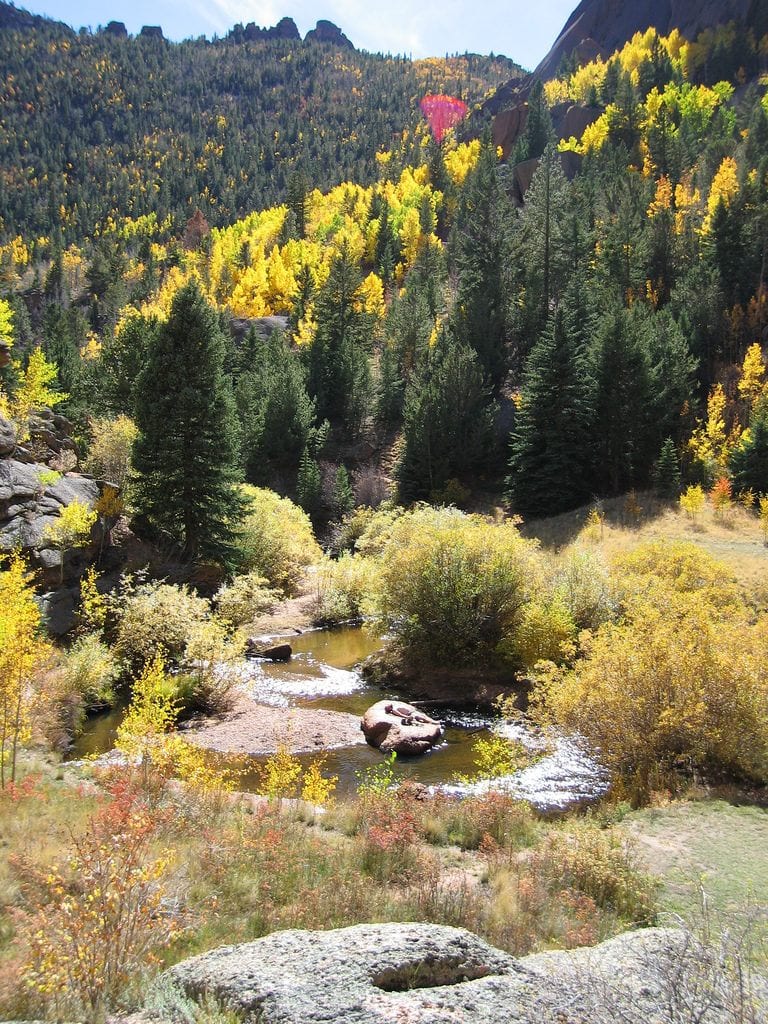 Photo: Stephen Bentsen

Photo: Wikimedia Commons
East Creek (
Redstone, CO) — Best Non-Stop Waterfall Trail
East Creek tumbles down from the top of the Elk Mountains to the Crystal River Valley over nearly 5,000 vertical feet. While the hike that accompanies this creek is steep, your effort is well compensated by near-continuous waterfalls. While most creek trails have sections of flat, meandering water, East Creek offers no such thing. The falls aren't the tallest, but the sheer number of them is what makes this creek incredible. From the Valley floor trailhead in Redstone to the top of the Pass is a 13 mile round-trip hike covering around 4,400 feet in elevation, so be prepared for a long, steep climb. If the entire trail seems a bit over your head, don't feel like you have to do the whole thing to enjoy this Creek's beauty; the first beautiful waterfall is only a half mile in. 
Bonus Tip: If you are craving a taller waterfall to feast your eyes on, drive south up Highway 133 a couple more miles outside of Redstone and check out Hays Creek Falls, located on the West side of the highway.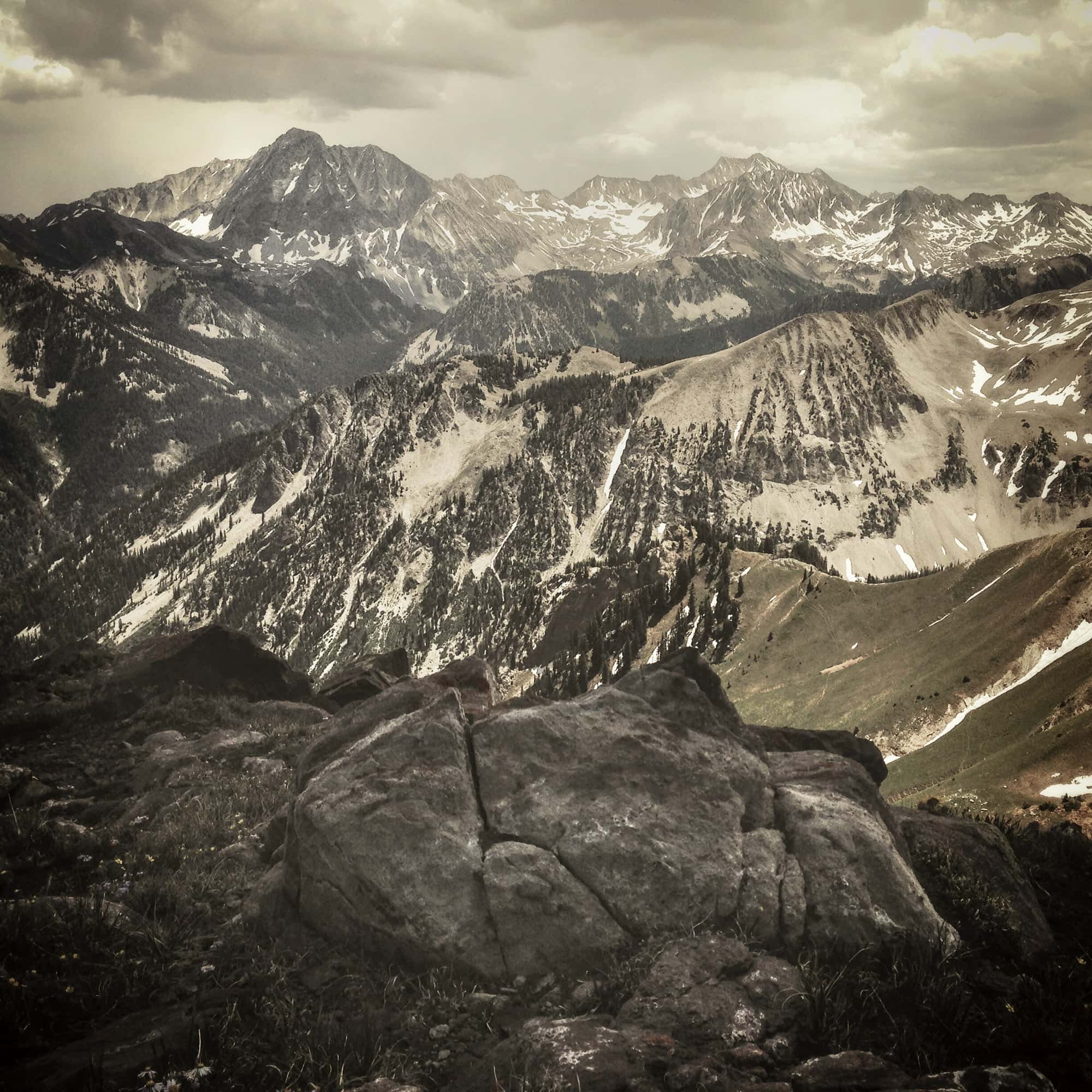 Photo: Ben Thomas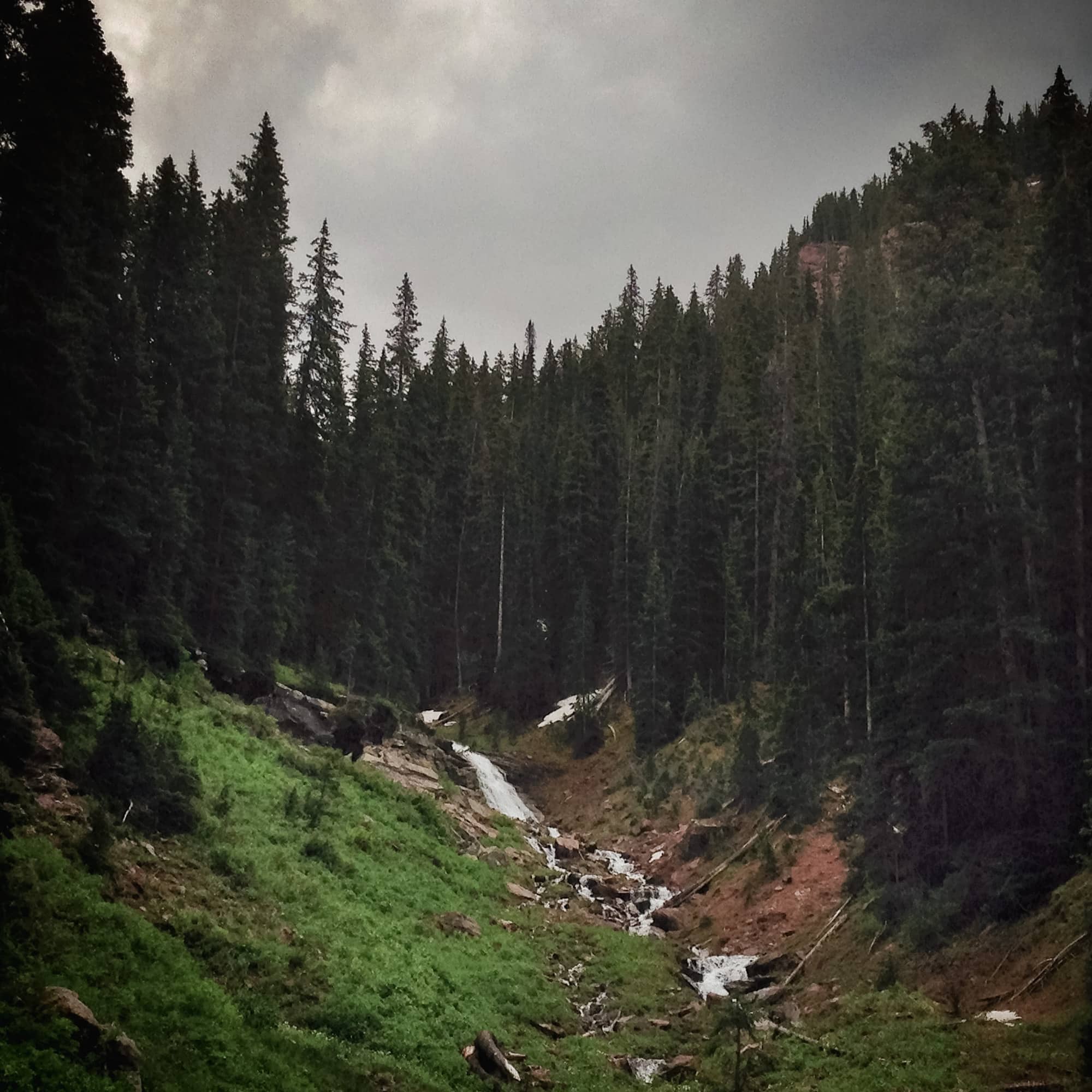 Photo: Ben Thomas
Medano Creek 
— Best "Day at the Beach" Creek
Since the British used "Creek" to describe a coastal marsh, it only seems right to include one in this list. Impossible you say, considering Colorado has no coast? Think again—sort of. Head over to the Great Sand Dunes National Park and have a day at the beach playing and exploring Medano Creek. A critical part of the unique eco-system that shaped the Great Sand Dunes, Medano Creek is the closest thing to a coastal waterway that Colorado has to offer. Build a sandcastle, sun-bathe, and if the water is high enough, skimboard or take a quick dip. Sounds like a day at the beach to me. Water levels change depending on snow melt and rainfall, so check with the National Park Service to see how the creek is flowing and plan your activities accordingly.
Bonus Tip: If Medano Creek is running low and you want to to cool off from your day at the Sand Dunes anyway, check out nearby Zapata Falls. Nestled in a canyon coming down from the Blanca Peak Massif, the water is cold and refreshing, even in mid-July!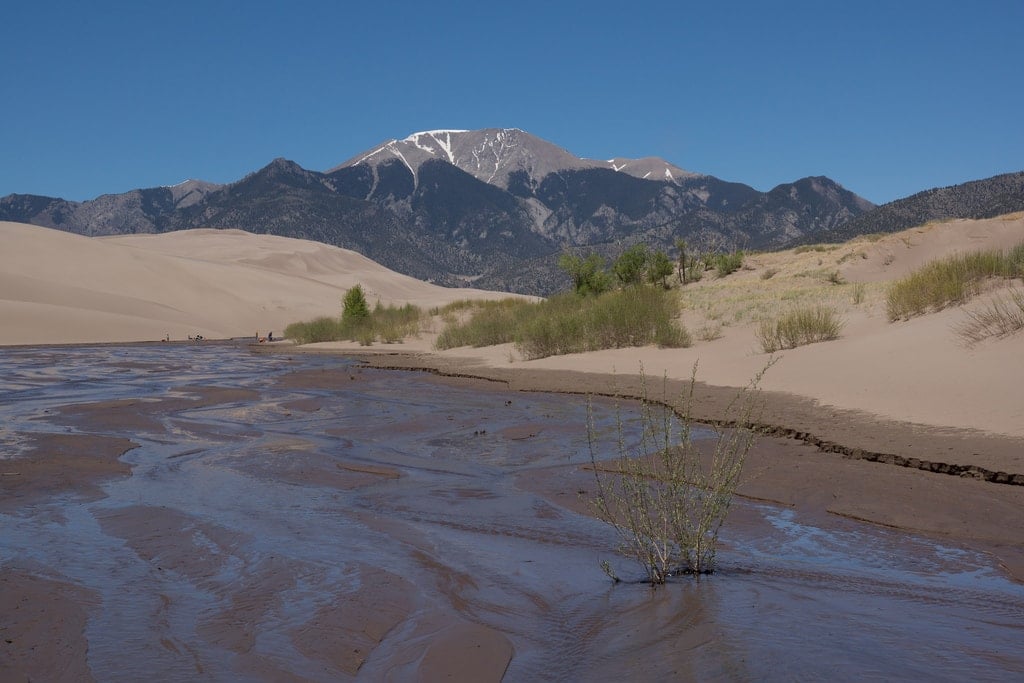 Photo: rjcox
Cherry Creek (
Denver, CO) — Best Urban Creek for Quick Adventure
All those creeks are great if you can spare time to get to the mountains and explore them. But if you are living in or visiting Denver and need a quick adventure fix, try taking a bike ride up Cherry Creek. Starting at the appropriately named Confluence Park, where the South Platte River and Cherry Creek meet (and where the original settlement of Denver was) the creek and trail go all the way back to Cherry Creek State Park and beyond. The full trail covers 25 miles one way, so depending on your biking stamina, you can make this ride as long or short as you'd like. For a nice 22 mile round trip ride, Cherry Creek State Park is the perfect destination. Plus with its trails, reservoir and even camping options, it can make you feel like you've completely escaped the city.
Bonus tip: It's no secret Denver has plenty of great biking trails. Link up other trail routes with the Cherry Creek Trail and make a loop out of your ride to see even more if you have the time.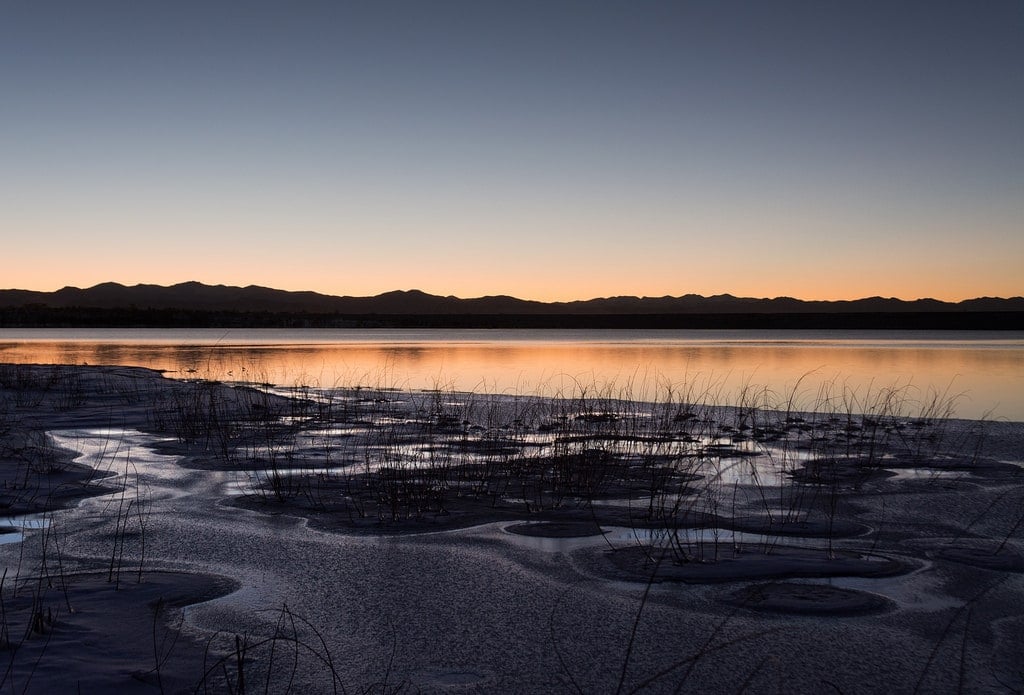 Photo: Adam Meek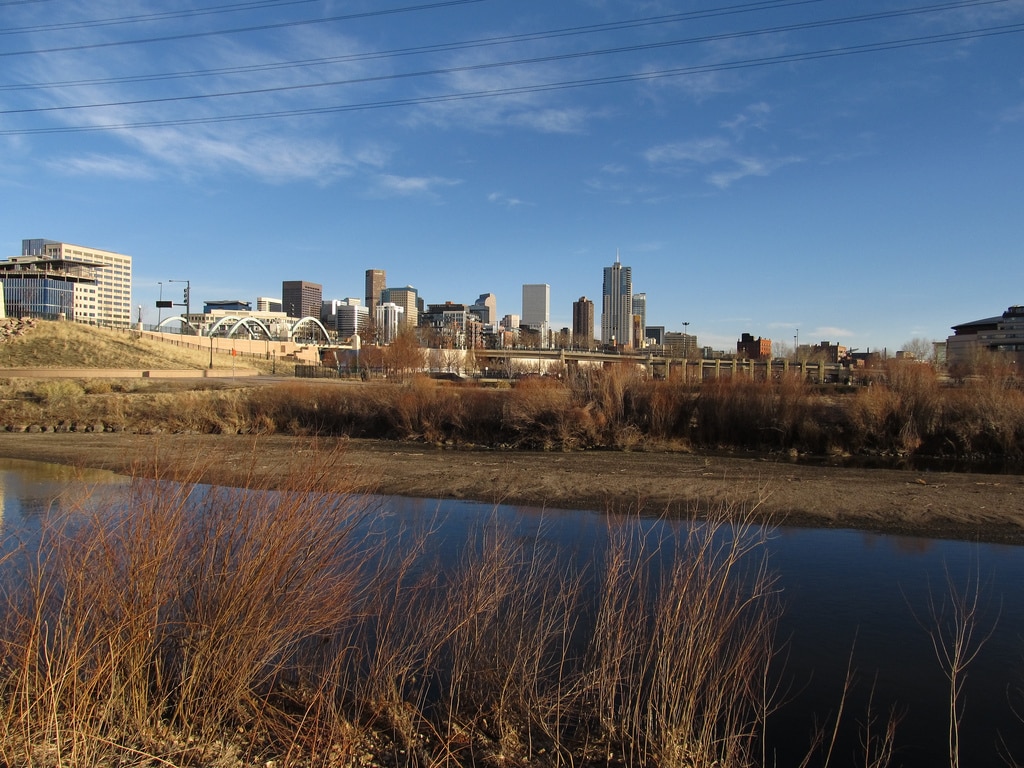 Photo: Ken Lund
Boulder Creek (Boulder, CO) — Best Tubing Creek
Well, what good would a list of creeks be without one that you can tube down? Boulder Creek, running through the good ol' People's Republic, is the classic tubing creek—and for good reason too. Shuttle options are easy, tube rentals simple, and the community clearly supports it. Boulder Creek has that perfect mix of flat water and rapids that keeps the trip adventurous, refreshing, and relaxing. A common float that sends you right through town starts just below Boulder Creek Canyon at Eben G Fine Park, and floats you down to Scott Carpenter Park just past the Denver-Boulder Turnpike.
Bonus Tip: While you're in Boulder, pair up tubing with any number of outdoor activities like hiking in Chautauqua, climbing in Boulder Canyon, or biking up Flagstaff Mountain.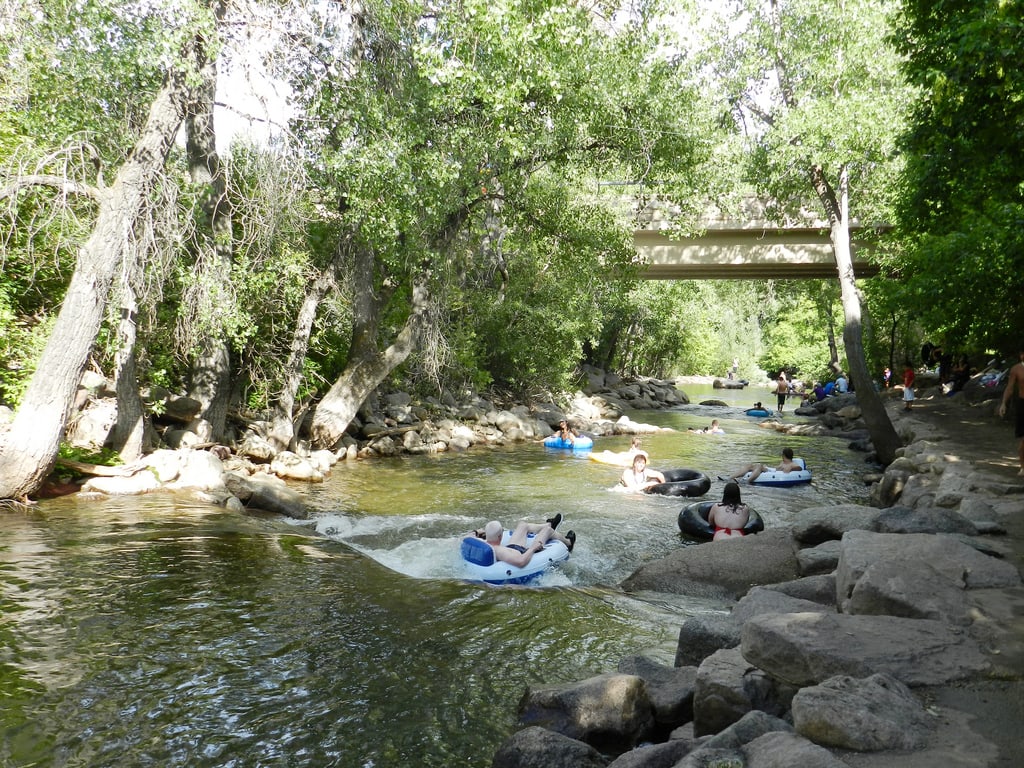 Photo: Richard Lazzara
To get directions to these 5 Colorado Creeks, click on the frame icon in the upper right hand corner of map below.
WHERE IS YOUR FAVORITE PLACE TO TAKE A DIP? LEAVE A COMMENT BELOW, TWEET ME, OR WRITE ME A POST ON FACEBOOK.