The upholstery in your van adds a ton of personality and a pop of color your camper. Apart from making the van feel like home, there are a few considerations to make when choosing your upholstery. Certain materials and colors will show dirt more easily and be more difficult to clean.
In this quick lesson, you'l learn options for upholstery materials for your van conversion and tips for choosing cushion colors for easy cleaning
Upholstery Options for Your Van
There are several different options to upholster the cushions and chairs in your van within a range of budgets.
Marine Grade Fabrics
Stain-resistant RV and marine-grade fabrics are popular because they can withstand the ways of the road. That coffee you love to sip in the morning can end up ruining your fabric with one bump in the road, so it might be something to consider.
Sunbrella is a leading brand and is what the cushions in this van are upholstered with. It's durable, easy to clean, and fade resistant. There are other comparable options out there as well.
The walls in my van are covered in SilLeather which could also be used for cushions for a leather-like look. It's an eco-friendly material made with 100% silicone and designed for rugged use. Plus, it's water-resistant, easy to clean, and it doesn't off-gas like some other harsh products.
Traditional Upholstery Options
For more traditional upholstery options you've got vinyl, leather, and cloth like most vehicles have. These can be found through a professional RV or marine dealer or a local upholstery shop that can install for you, or you can DIY for a low-cost budget-friendly method.
Online fabric dealers will often send samples in the mail if you want to feel the fabric and see how the colors will match up with your cabinets and other design choices.
Hemp upholstery is another option. It's usually more expensive than the others mentioned, but it's worth checking out.
Upholstery Colors
One thing that I want to point out is that you want to choose your upholstery colors carefully, particularly if you are going with a cloth fabric and especially if you have pets. Living in a van comes with dust and dirt, and light-colored couch cushions and bedding are hard to keep clean.
I typically keep my dinette cushions covered with a towel because our dog jumps on the cushions to get up into the bed. It's literally impossible to keep them clean, especially with how light they are. Luckily they are machine washable and made of Sunbrella, so they are stain resistant…but if you want things to look and feel clean, you should avoid white and light colors.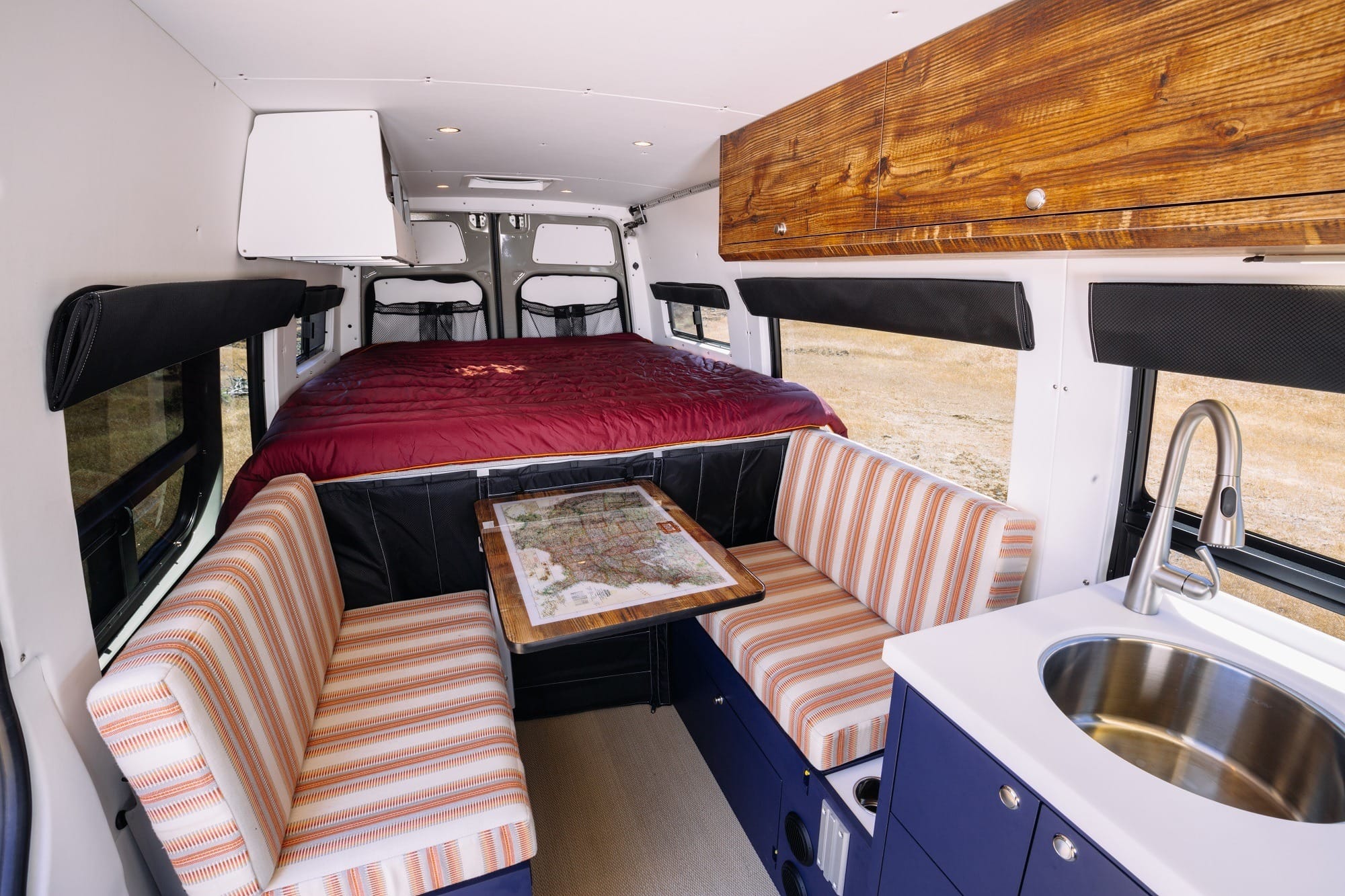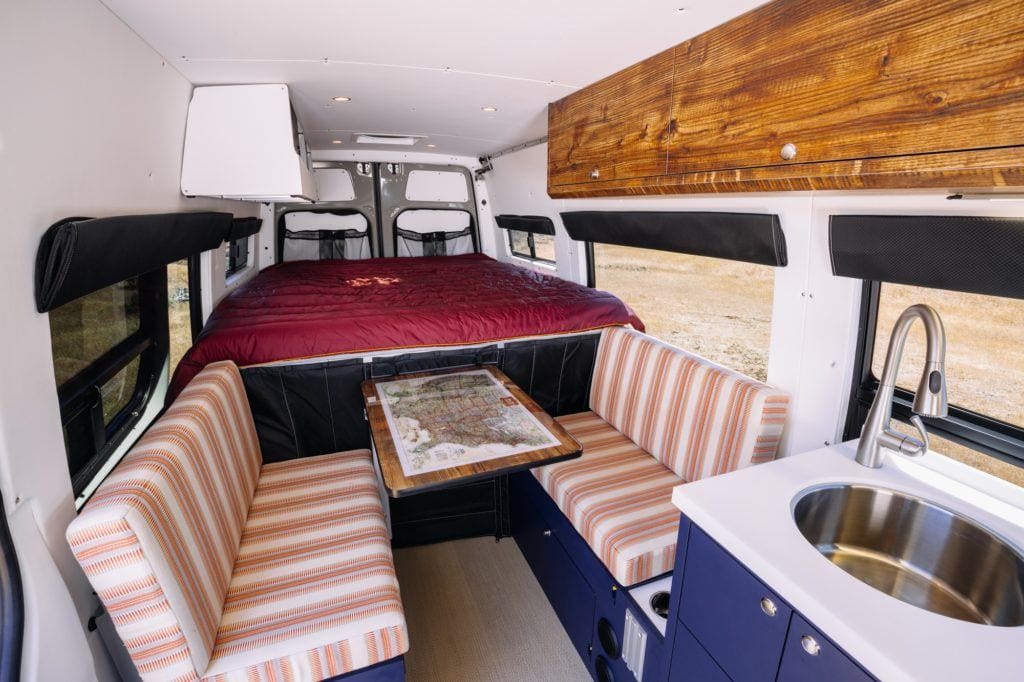 I hope that gives you a good place to start with upholstery for your van. You've come a long way, and next up is the final lesson of this module.
Resources
Explore more on van conversions in Module 2
What upholstery are you using in your van conversion? Share your questions, tips, and experiences down in the comments, and make sure to sign up for course updates here.