Finally! Flattering Hiking Pants – Mountain Hardwear Dynama Pants
I'll admit it. I'm spandex obsessed. I love spandex so much that my friends have coined the term "Bor" shorts in reference to my favorite black spandex shorts that I have worn on the reg for years. I know. It's bad.
Anyways, when Mountain Hardwear offered to send me a pair of their new Dynama pants, I was skeptical. These didn't stand a chance against my beloved spandex, or so I thought.
I typically find hiking pants to be uncomfortable and pretty unflattering. At least on me, they are usually too tight in the waist making them annoying when I really start moving. At the same time, they are way baggy everywhere else. Not sexy, not at all.
So…when I first put on the Mountain Hardwear Dynama pants I was pleasantly surprised. First, they have an elastic waistband. Perfect. That problem I mention about hiking pants digging into the waist? Solved.
Next, the pant leg is a bit tapered giving them a more flattering and fitted shape than the typical wrinkled droopy look on most hiking pants. The bottom of the Dynama pant leg also cinches up, adding a bit of personality. This added touch makes it so they don't scream "dorky hiker pants" for those of you who want to wear them around town or when traveling.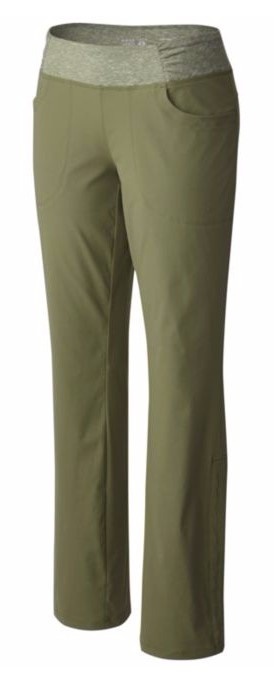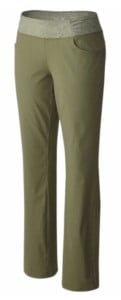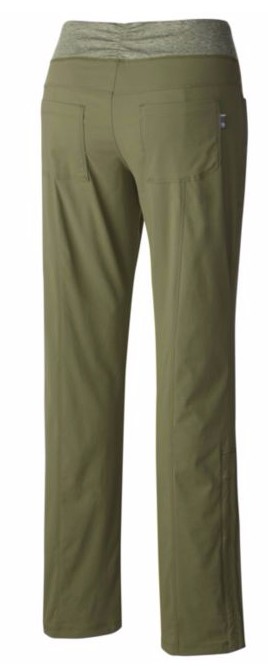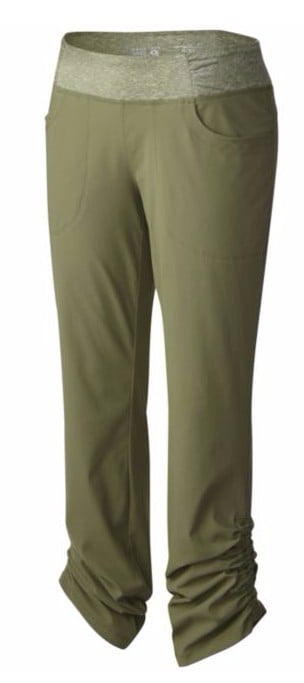 I decided to put them to the field test on a recent hike out at Red Rock National Conservation Area in Las Vegas. Turns out, the Mountain Hardwear Dynama pants are pretty darn functional. They have deep front pockets, meaning you can have quick access to your chapstick or iPhone if you want to take a quick photo. They are also good at regulating temperature. It was about 80 degrees when I was hiking up towards Turtlehead Peak, and I never felt sweaty or hot. I wish I had these when I was traveling in the
Belize jungle
where long pants were essential for keeping the mosquitos at bay.
I was most impressed with the Dynama pants when I took a good spill in them. Clumsy me. The trail was steep and had a lot of loose rocks. I lost my footing and put my hand right in a cactus. Ouch! Anyways the pants came out scotch-free, indicating that they are durable even with how lightweight the stretchy nylon fabric is.
The one thing I would change on Mountain Hardwear Dynama pants is the string that you use to cinch up the bottom of the pant leg. I noticed a few times when the string was hanging out, and it got caught on branches that were sticking out on the trail.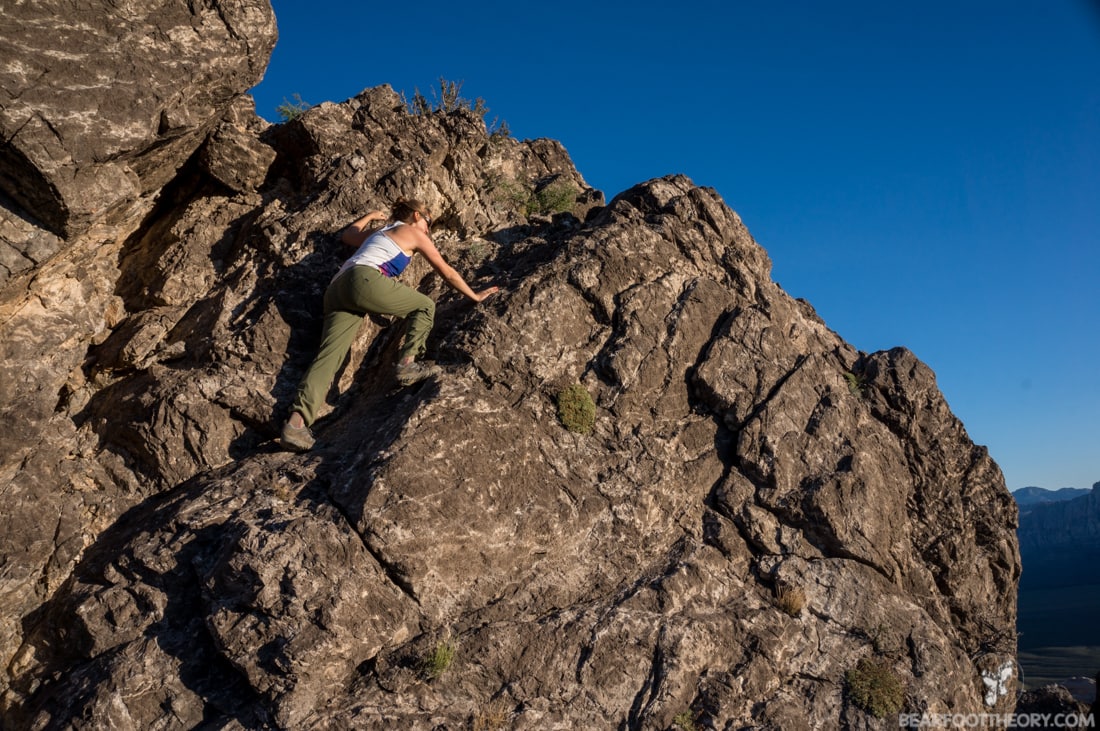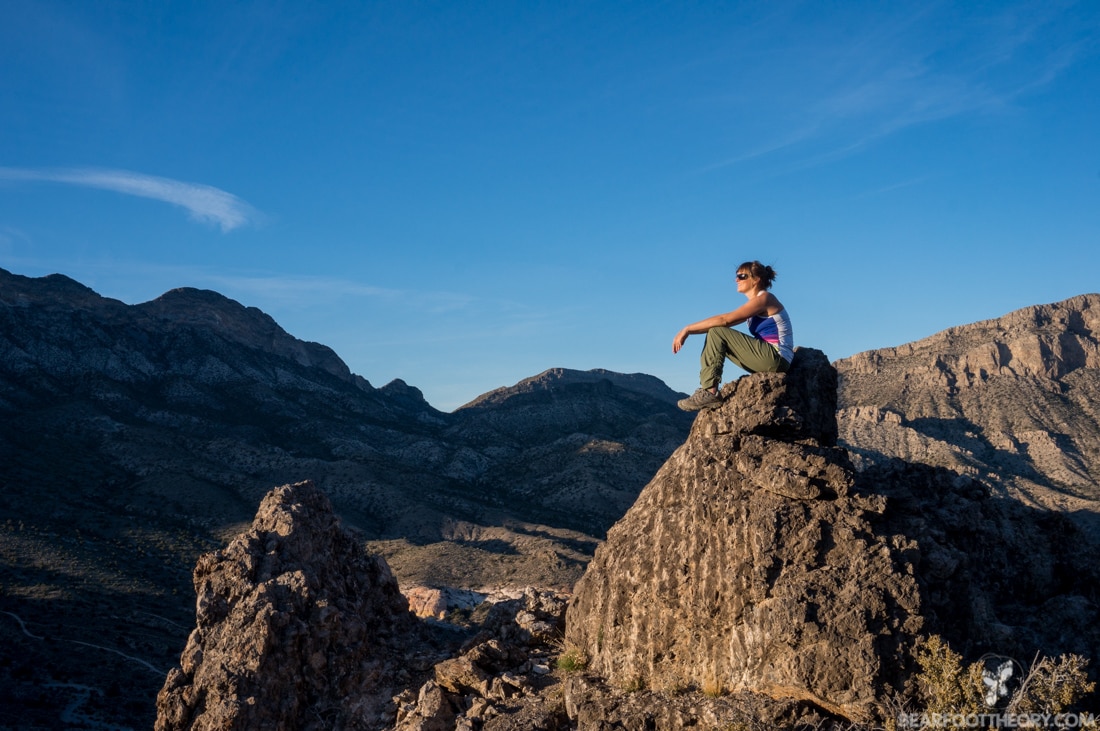 THE VERDICT
Will the Mountain Hardwear Dynama Pants replace my spandex? Probably not entirely…but for long flights, international travel, spring and fall hikes, and camping trips, I am excited to have a second pair of comfortable hiking pants to add to my regular rotation.
If you are looking for a new flattering but comfy pair of hiking pants, you can check out the Dynama Pants at Mountain Hardwear, Moosejaw, or Amazon. They come in black, grey, maroon, or army green. I wore the size 8 and found them to be true to size.
WHAT DO YOU LIKE TO WEAR HIKING? LEAVE A COMMENT BELOW, TWEET ME, OR WRITE ME A POST ON FACEBOOK.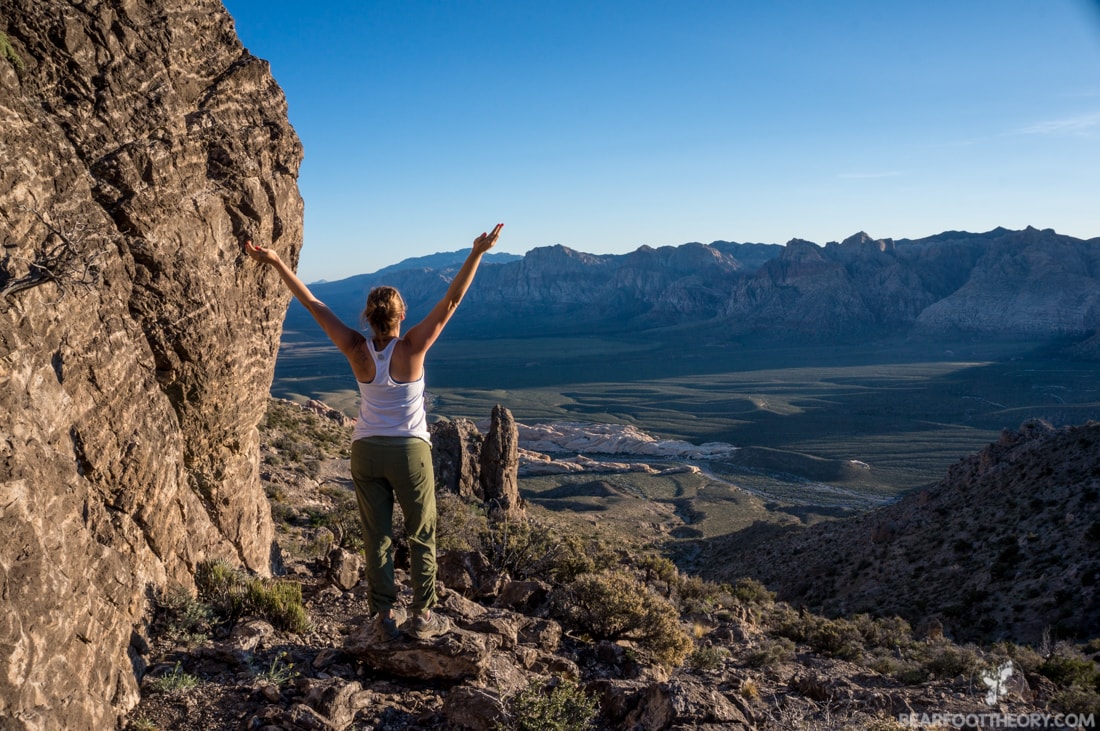 Disclosure: Mountain Hardwear sent me these pants at no cost, but as always, all of the opinions expressed here are my own. Also, some of the links in this post are affiliate links. This means if you make a purchase, I receive a tiny bit of compensation at no added cost to you. I only recommend products that I truly love, and any purchases you make help keep this blog going. Thanks for all of your support, and if you ever have any questions about any of the products featured on my site, please email me. Thanks! Kristen