Life Update (September 2023): My 40th birthday and a 40-day digital detox
This month I turned 40! I celebrated by taking 40 days of social media, checking out a lot of live music, and moving to a new home.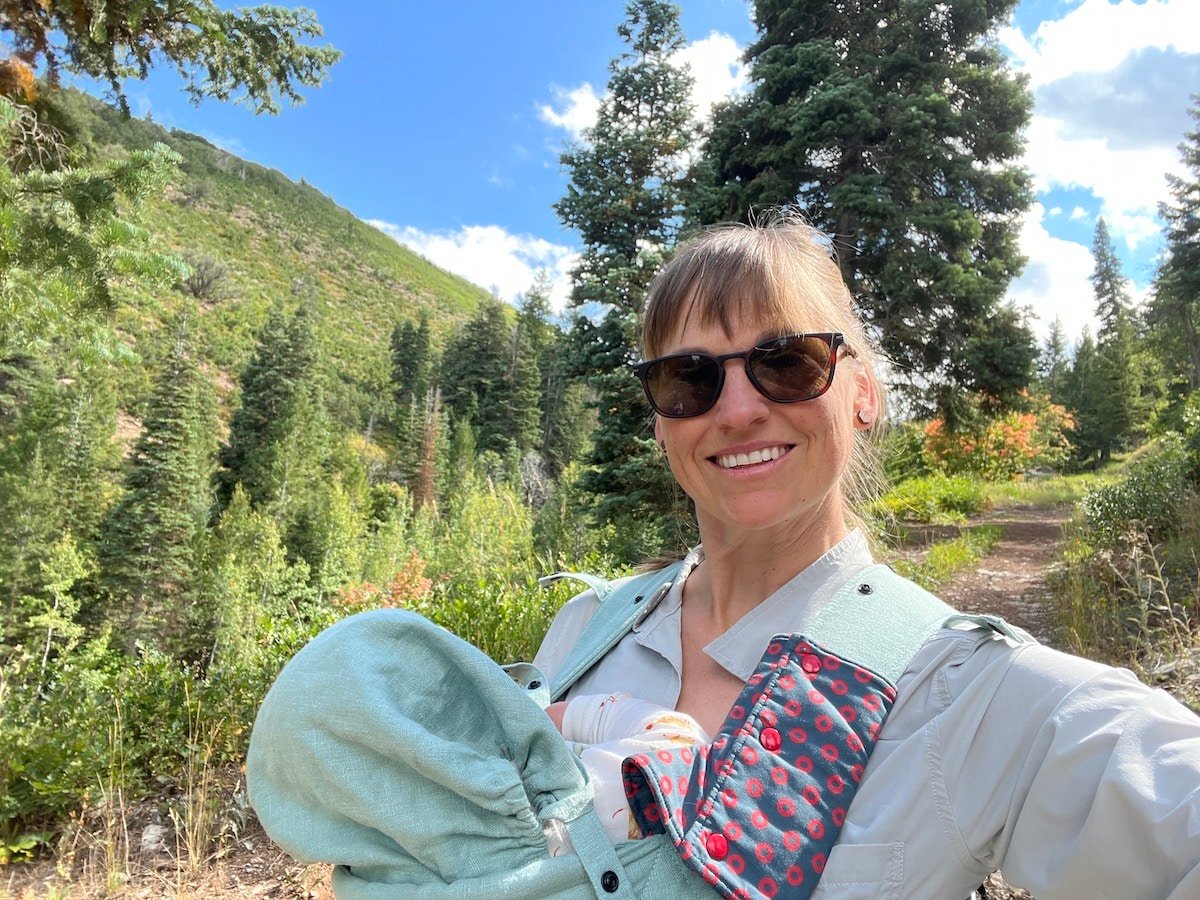 Normally we are on the road this time of year, but if you've been following along with these personal updates you know that we are leaning into home life right now, and it's been surprisingly great. I'm happy I spent August focusing on healthy routines, because this month was a whirlwind of action.
September was filled with lots of live music, my 40th birthday, a social media break, more milestones for our little guy, and a healthy amount of work on the blog. We also prepared for a big move to a new house (which I'll tell you way more about in my October update).
Join our community for access to our free member resources!
Download Handy Outdoor Packing Checklists & Trip Planning Guides
Denver for 4 nights of Phish
Our month started our in Denver. September 2023 was my fifth year catching Phish's annual descent on Dick's Sporting Goods Arena. The four night run was incredible as always with what was maybe the best light show I've ever seen.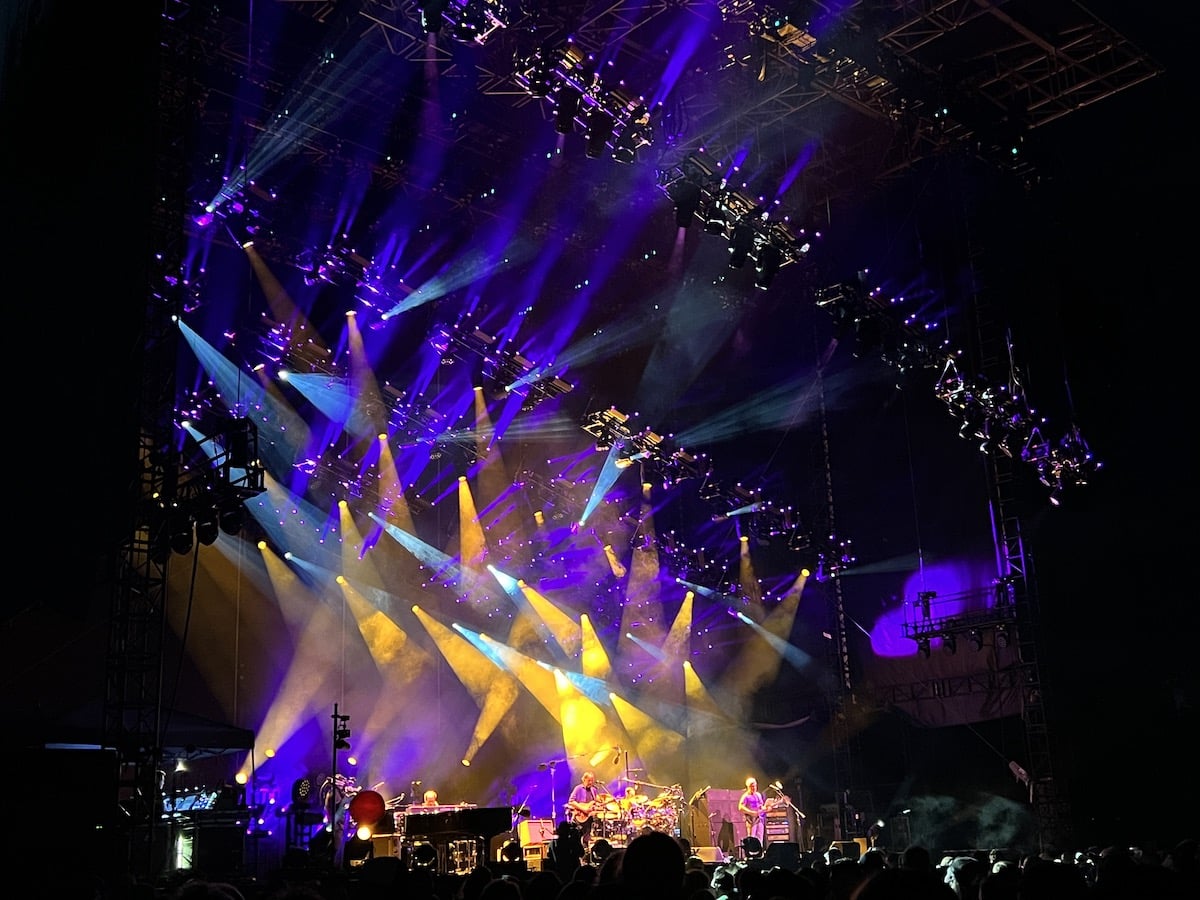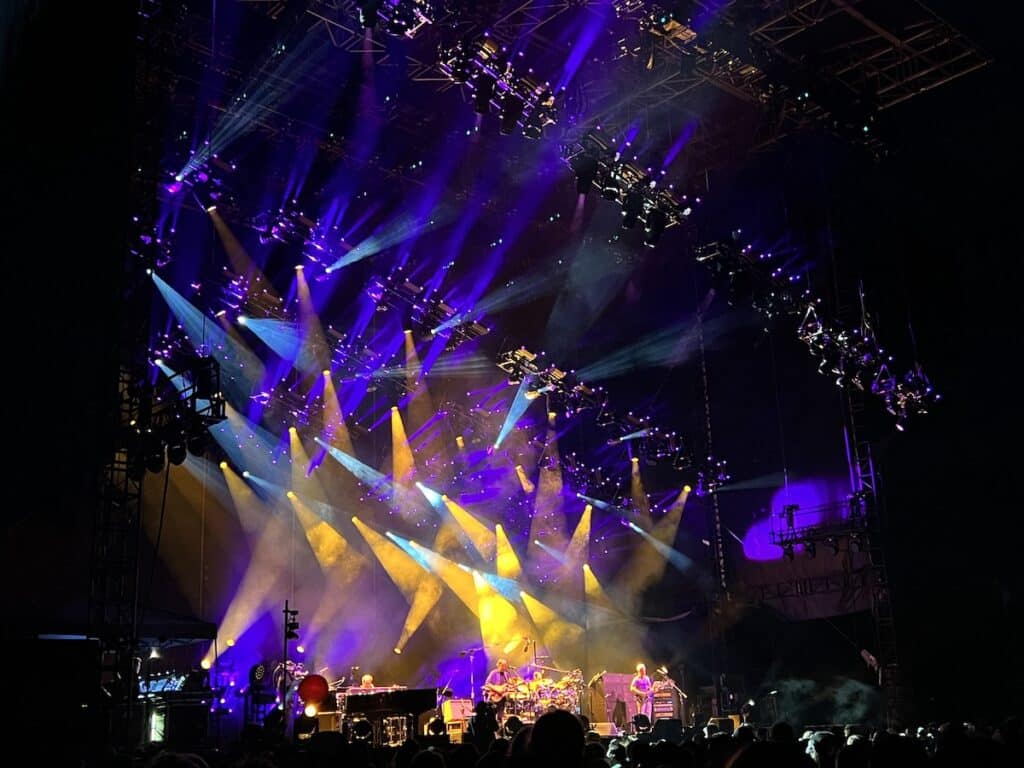 The weekend always tends to be a reunion of sorts with friends from all over the country. In fact, I'd say that throughout my life a majority of my close friends I've met and made thanks to a shared love of live music.
This year felt extra special because it was our first shows back since having Herbie. My last Phish shows were at Madison Square Garden in New York City for New Years Eve in 2022. I was 35 weeks pregnant at the time, which was maybe a little crazy in hindsight. But hey, Herbie stayed put, mama got to rock out, and all is well.
The Labor Day shows were the first time we left Herbie with a babysitter. Luckily one of my best friends who lives in Denver let us borrow her nanny for the weekend, so we were able to go to the shows without worry.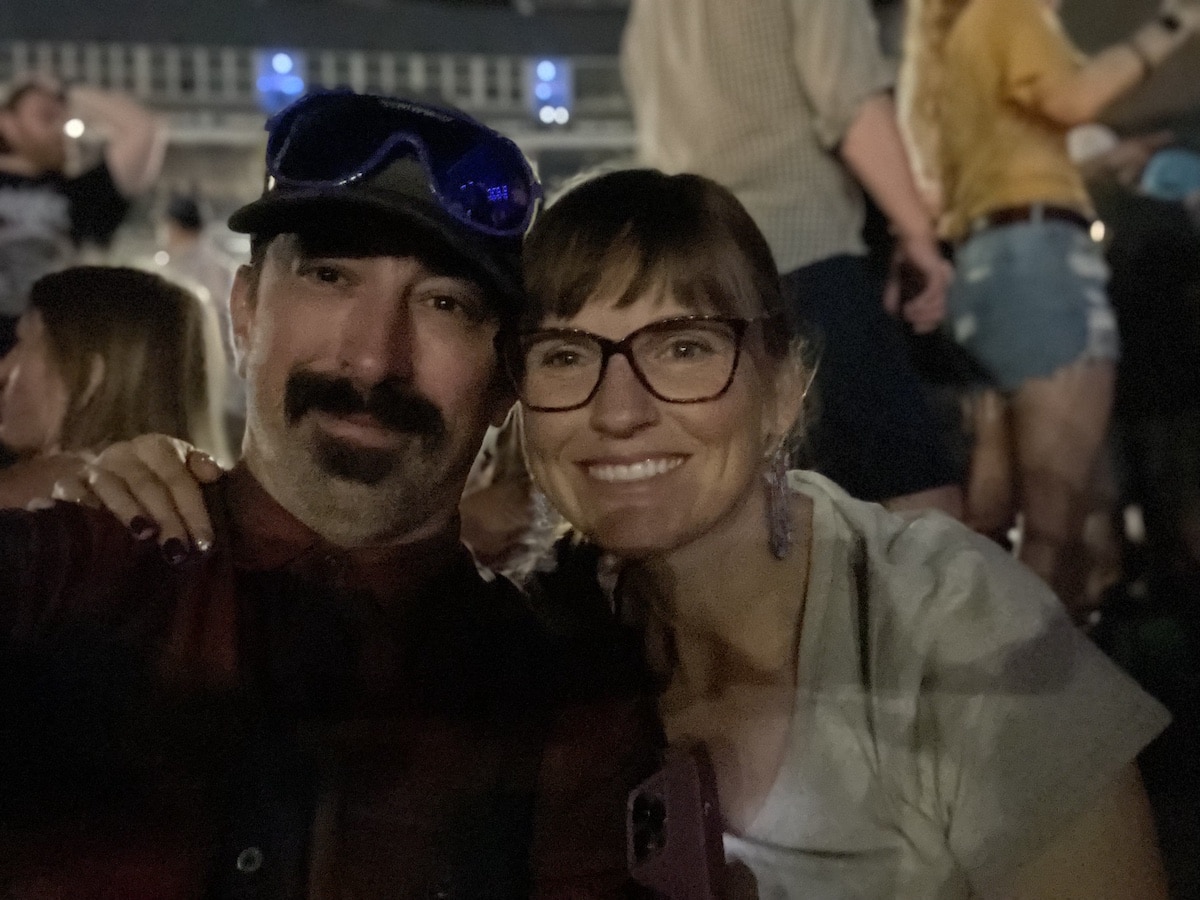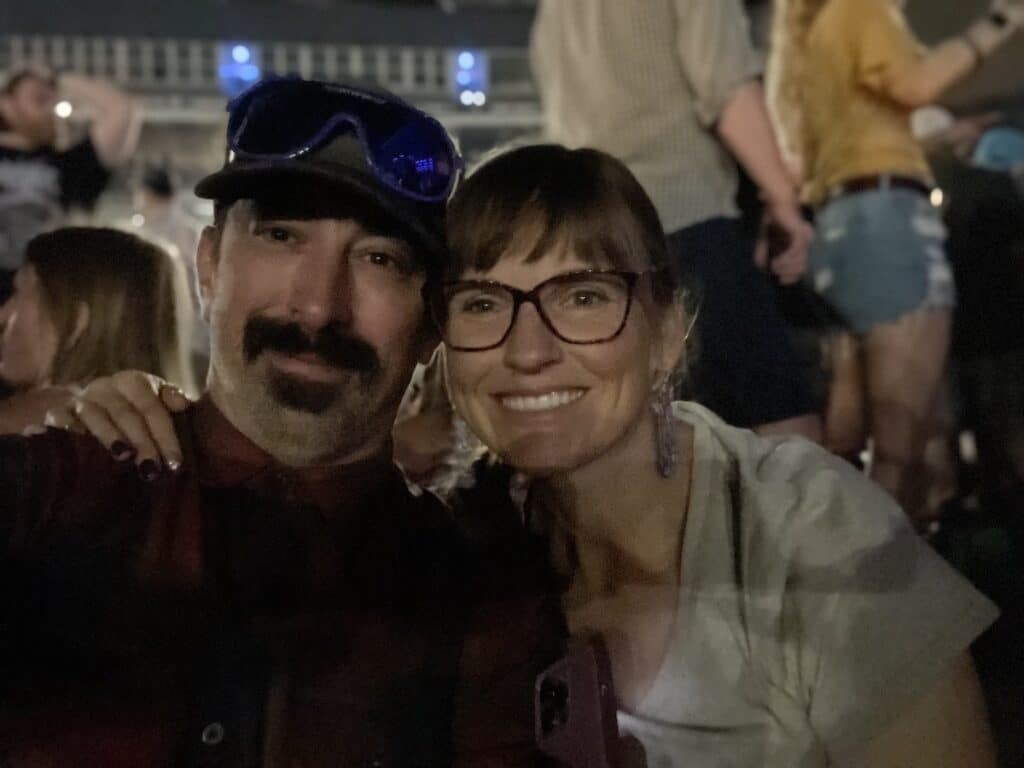 We had an absolute blast, even when we got stuck in line for 3 hours while waiting out a rain delay on night 4.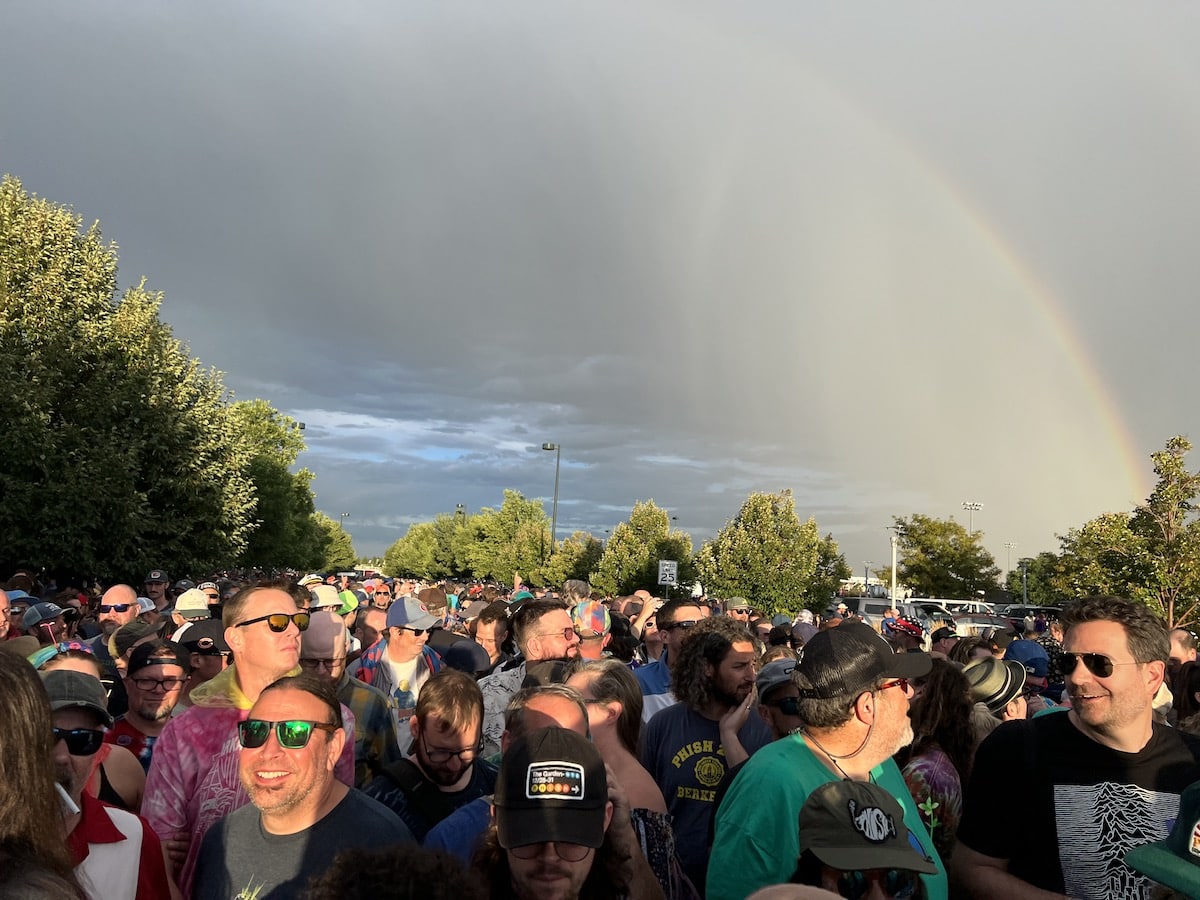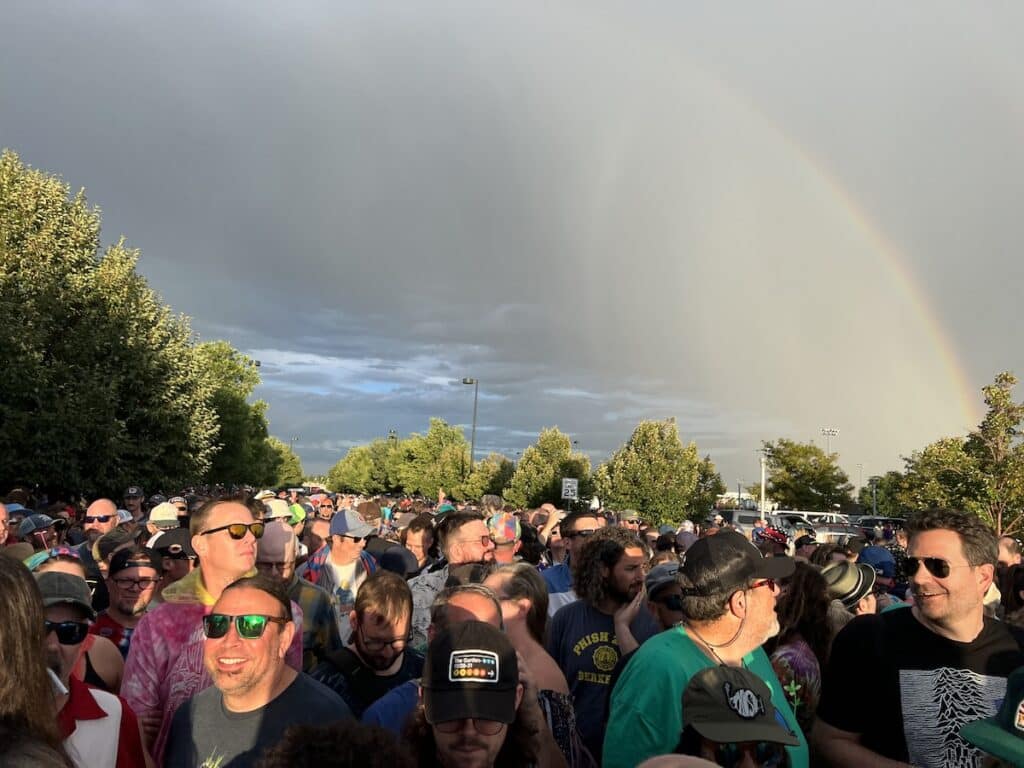 What else was on our Denver agenda? Searching out the best vegan food of course. The winning meal of the weekend was from Wellness Sushi, an all vegan sushi joint conveniently located right on Colfax. The rolls had amazing flavor and texture, and our non-vegan friends even loved it.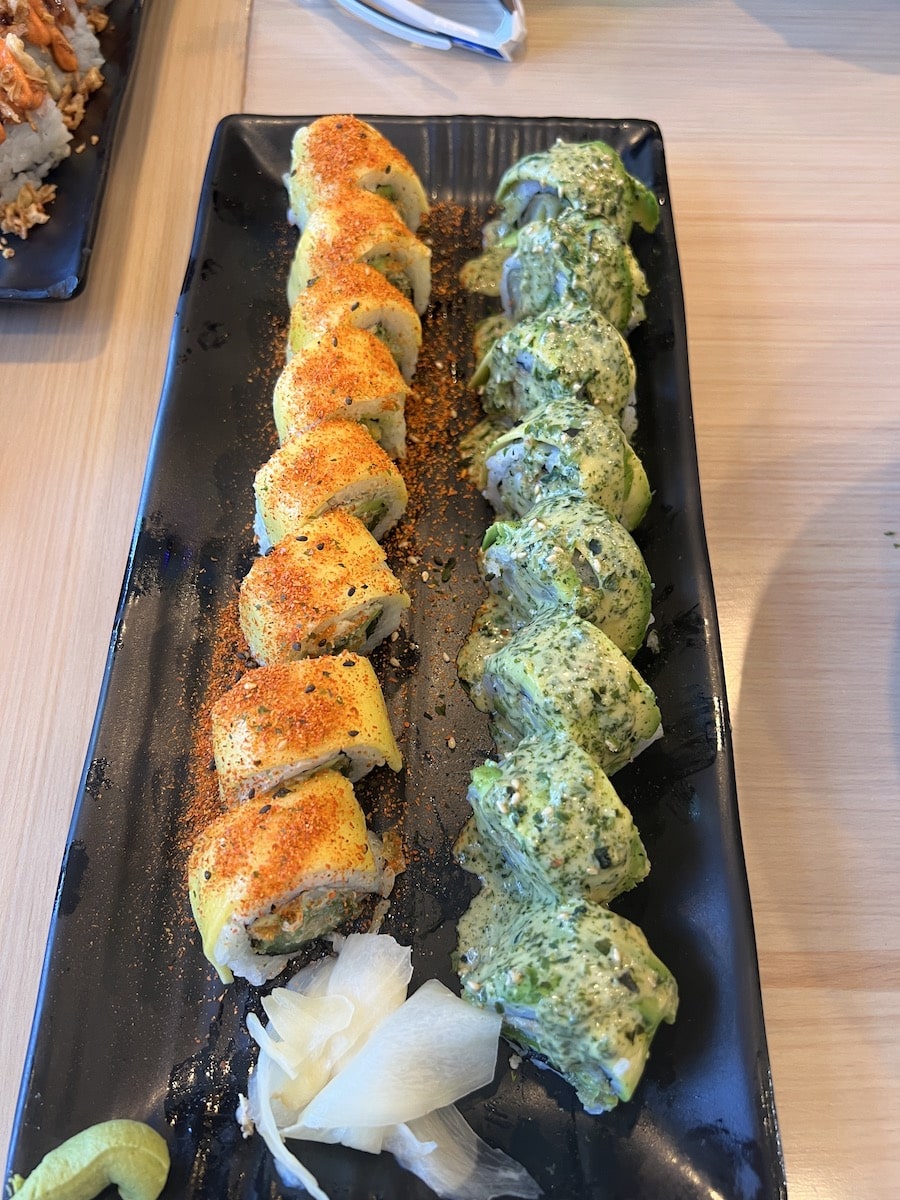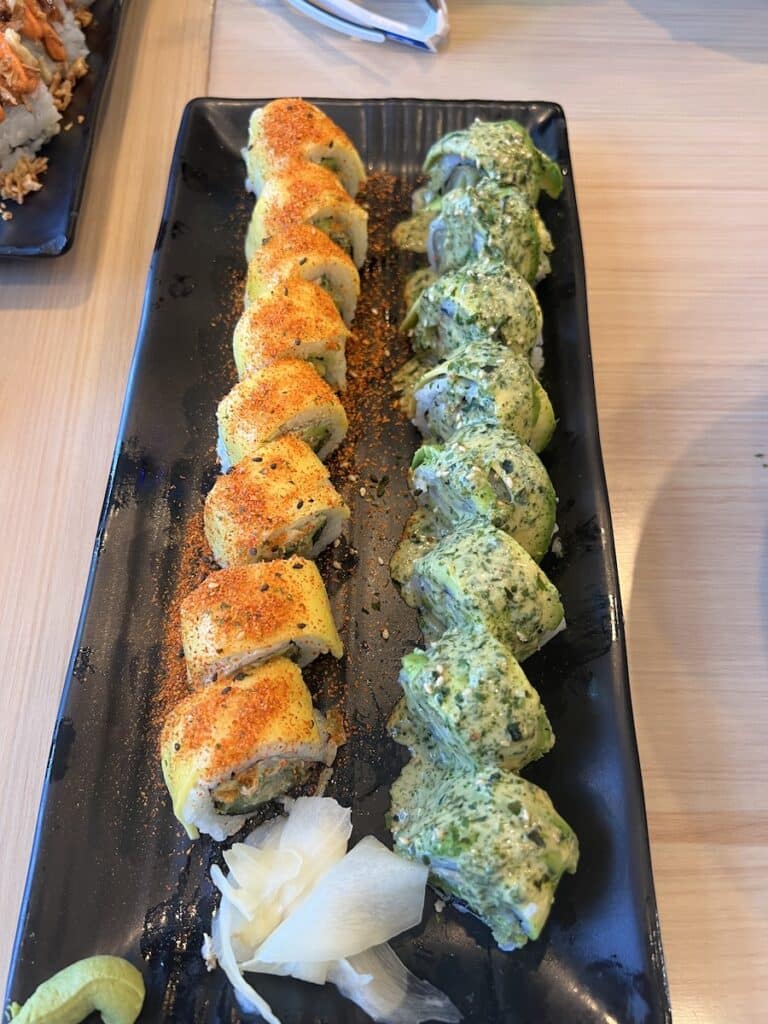 We also checked out a place called Glady's that had a really unique and tasty root vegetable reuben. I'm a sucker for a good rueben, and this one made a lasting impression.
My 40th Birthday
I turned 40 on September 15th and was lucky to celebrate twice this year. I normally don't make a big deal of my birthday. But seeing this was a monumental one and I had a pretty crazy year having a baby and all, I felt I deserved to be celebrated.
Having a 7 month old baby creates challenges when making plans, so on my actual birthday we kept it simple. We met a small group of friends at Snowbird and took the tram to the top. New this year, for an extra $10, you can ride on the Tram's rooftop deck. We indulged and really enjoyed the fresh air and views on the way up.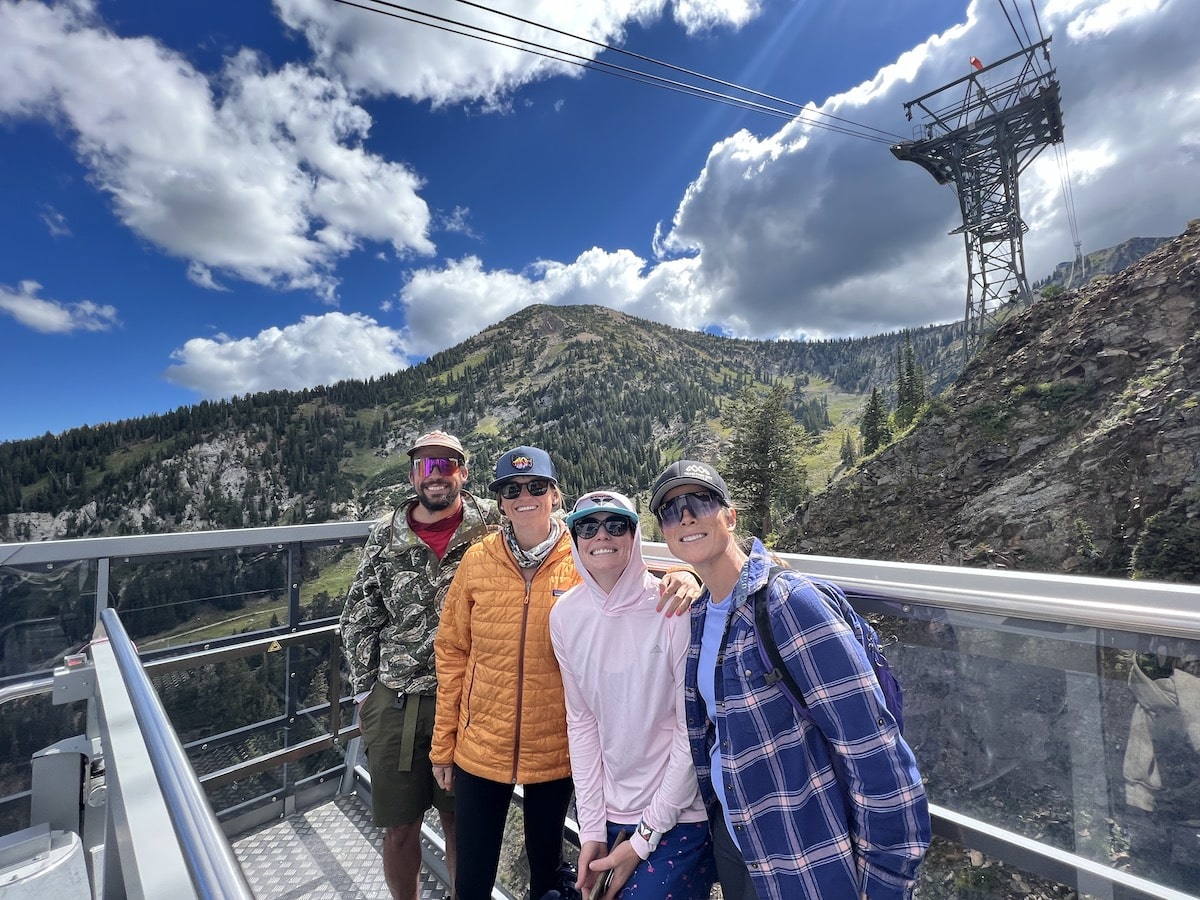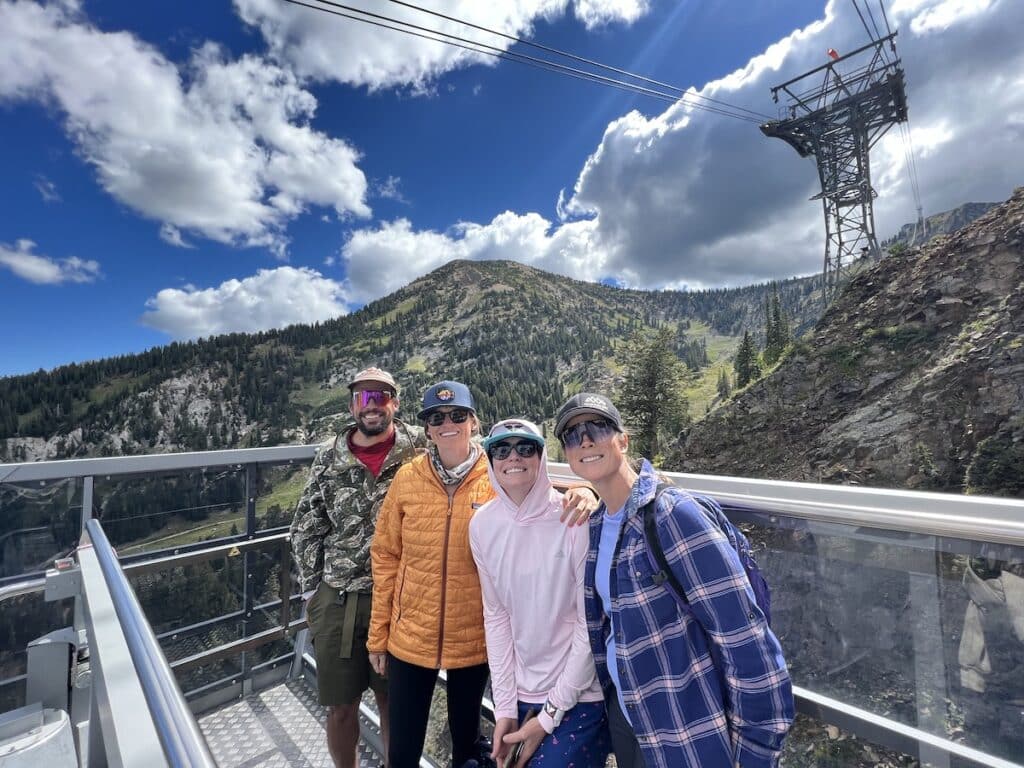 At the top, I strapped Herbie in the baby carrier, and we hiked the 30-minute trail to the top of Mt. Baldy. After the hike, my friends surprised me with some birthday cake from Sweet Hazel, my favorite vegan bakery and restaurant in SLC.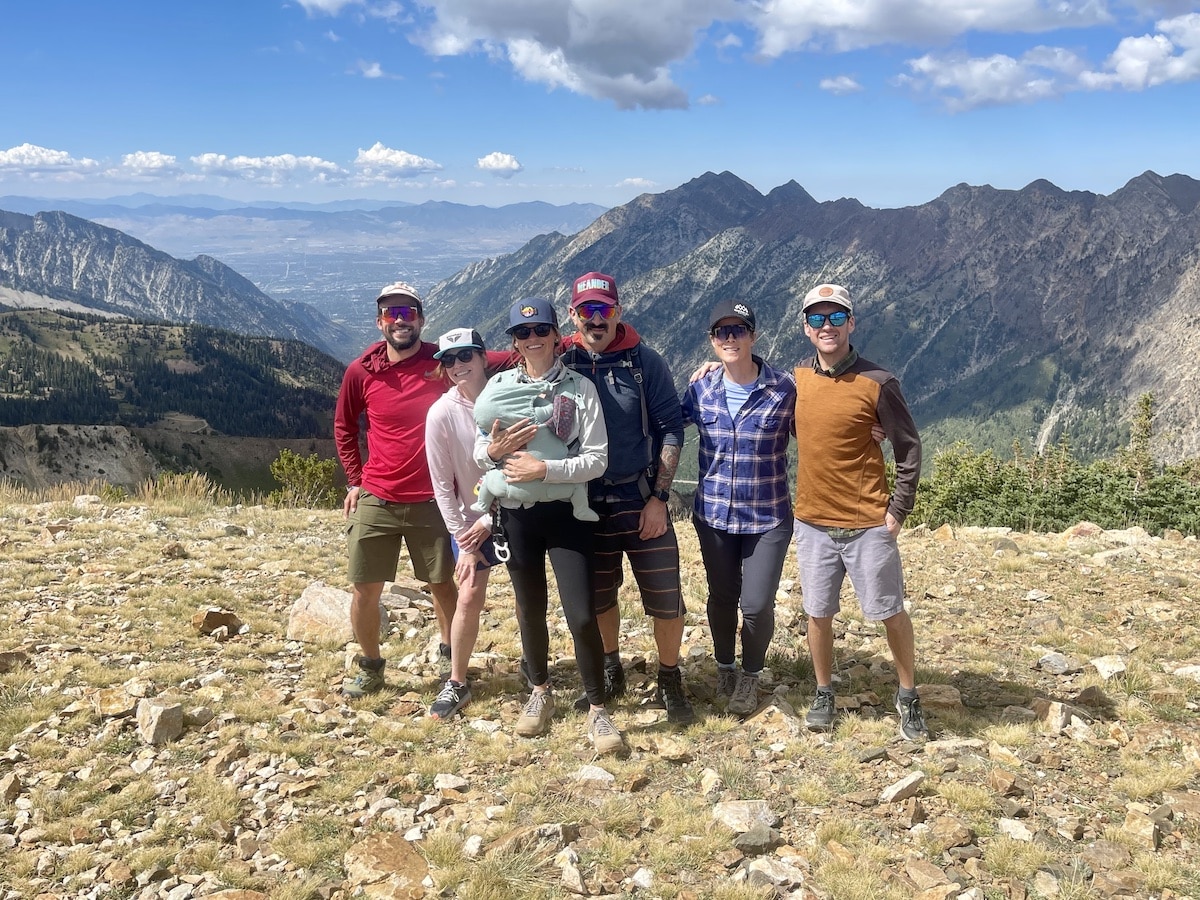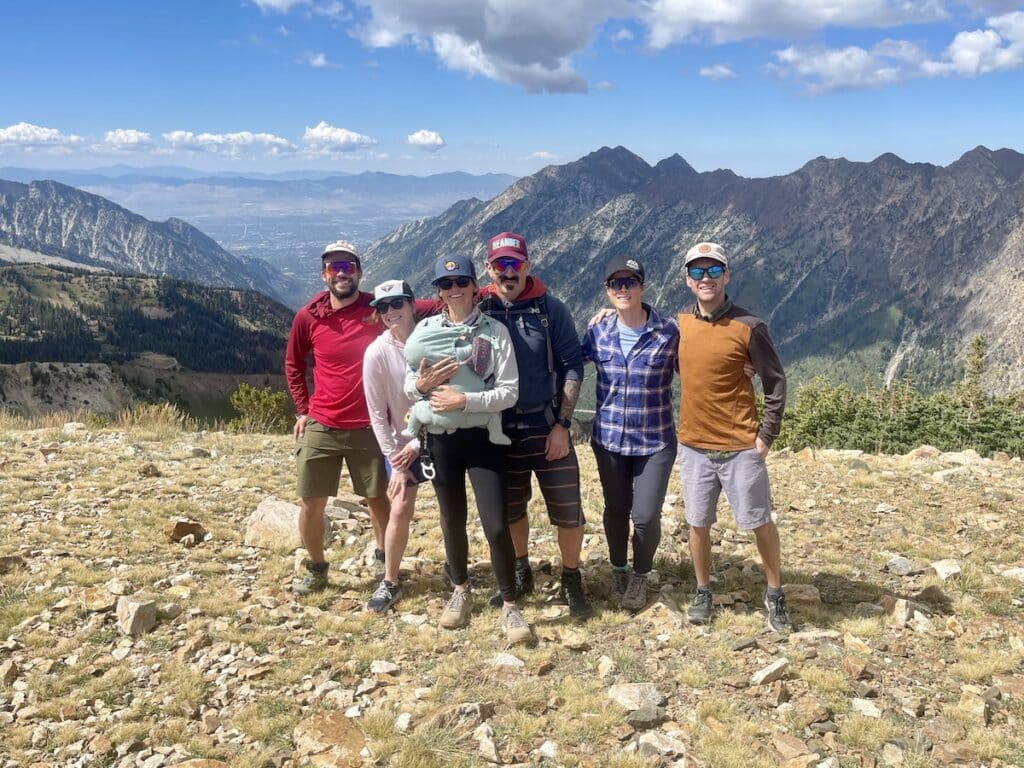 Then Ryan and I capped off the day at a new spot called Seasons Plant-Based Kitchen. Eating out with Herbie is getting more difficult as he's getting more mobile and grabby, but we passed him back and forth as we did our best to enjoy our delicious meals.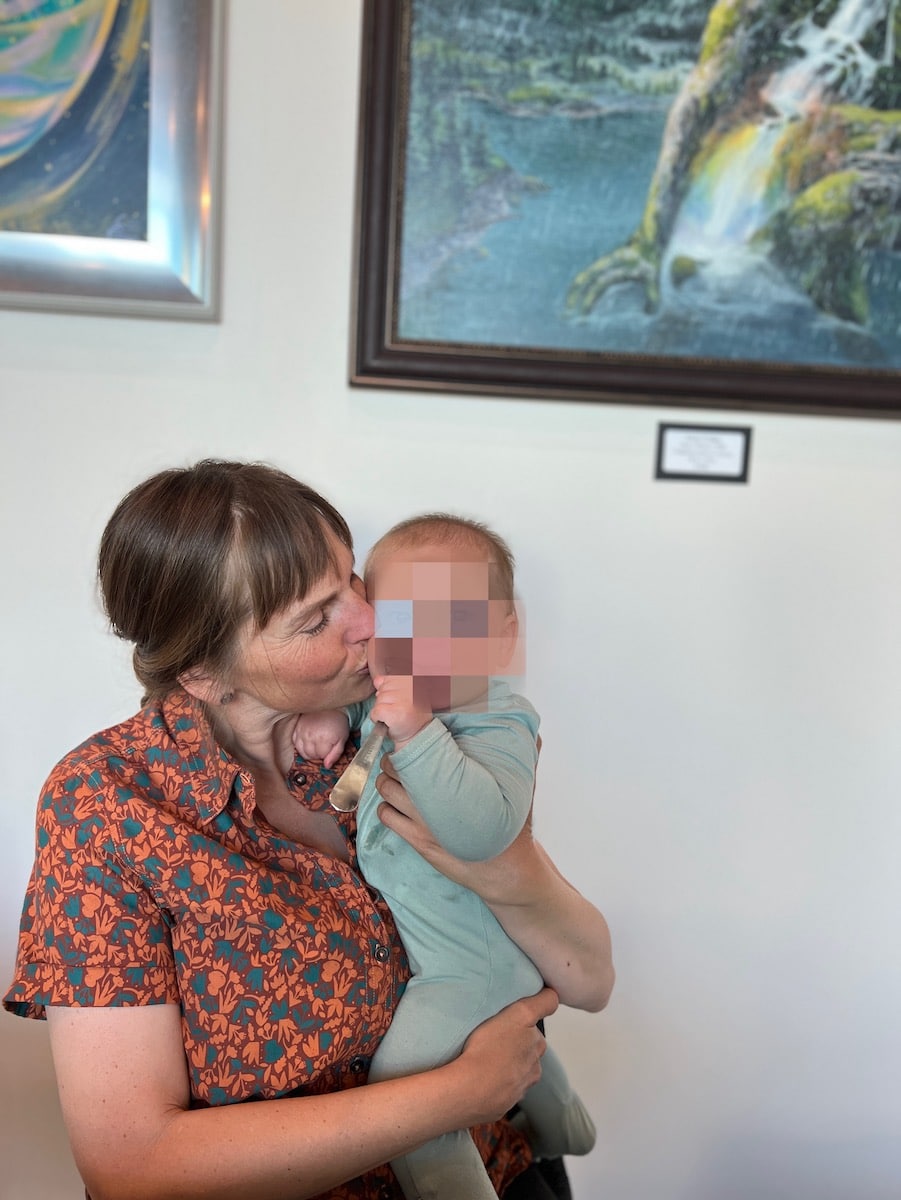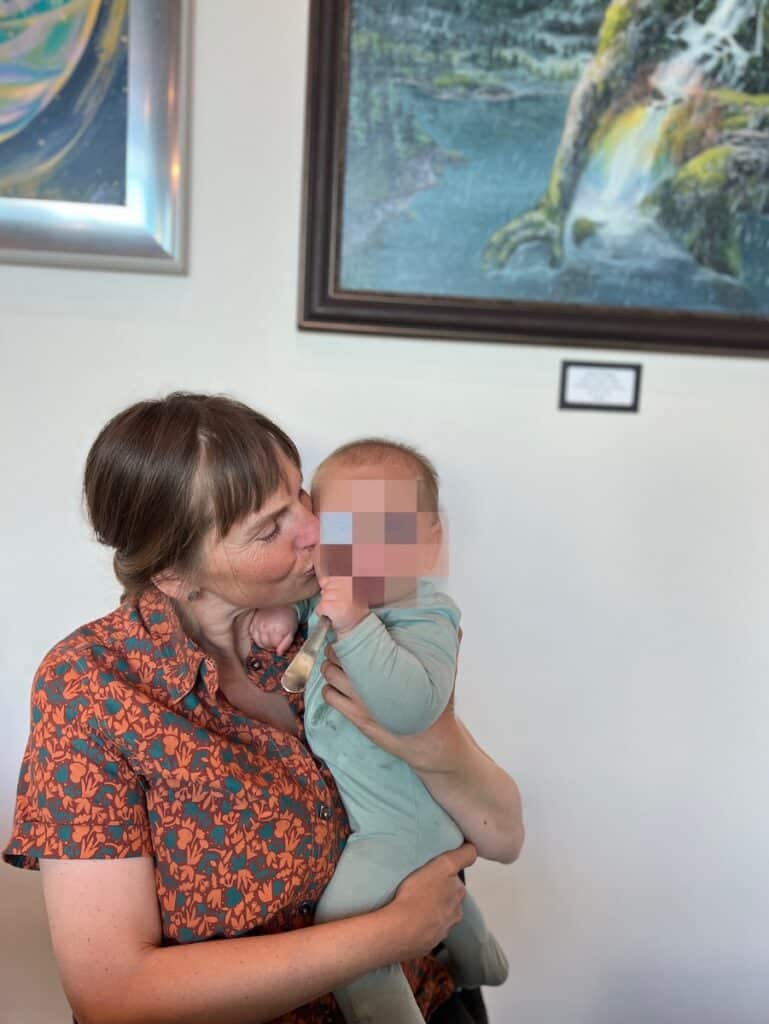 My second birthday celebration was a few days later at Red Butte Gardens, which is the best music venue in Salt Lake. It's a beautiful outdoor amphitheater with a gently sloping lawn on the edge of the Wasatch Foothills. (It's also a beautiful botanical garden that I highly recommend visiting if you're ever in SLC). The best thing about Red Butte as a venue is they allow you to bring all of your own food and drinks in, so you can have a picnic before the concert.
The band – Goose – are making waves in the jam band scene, so naturally a large group of my friends planned to attend the show.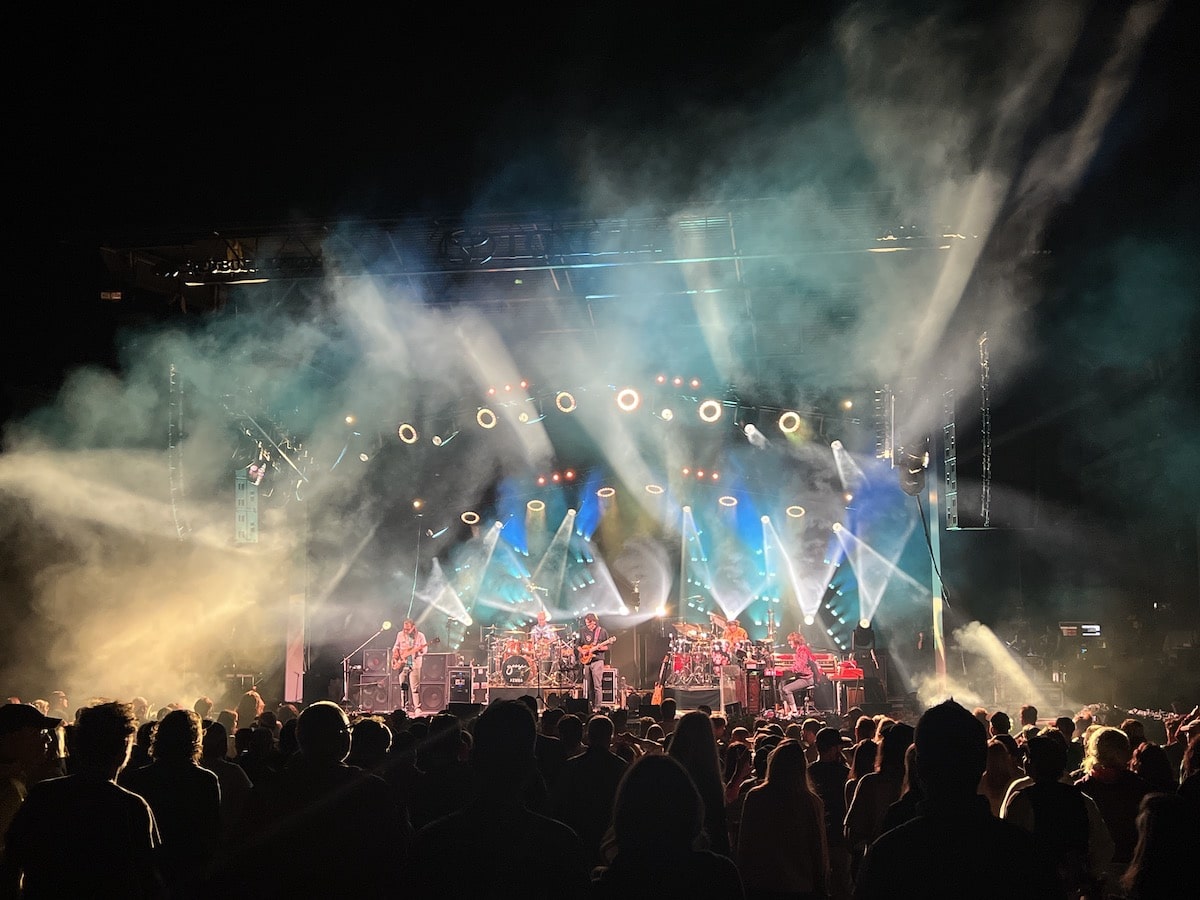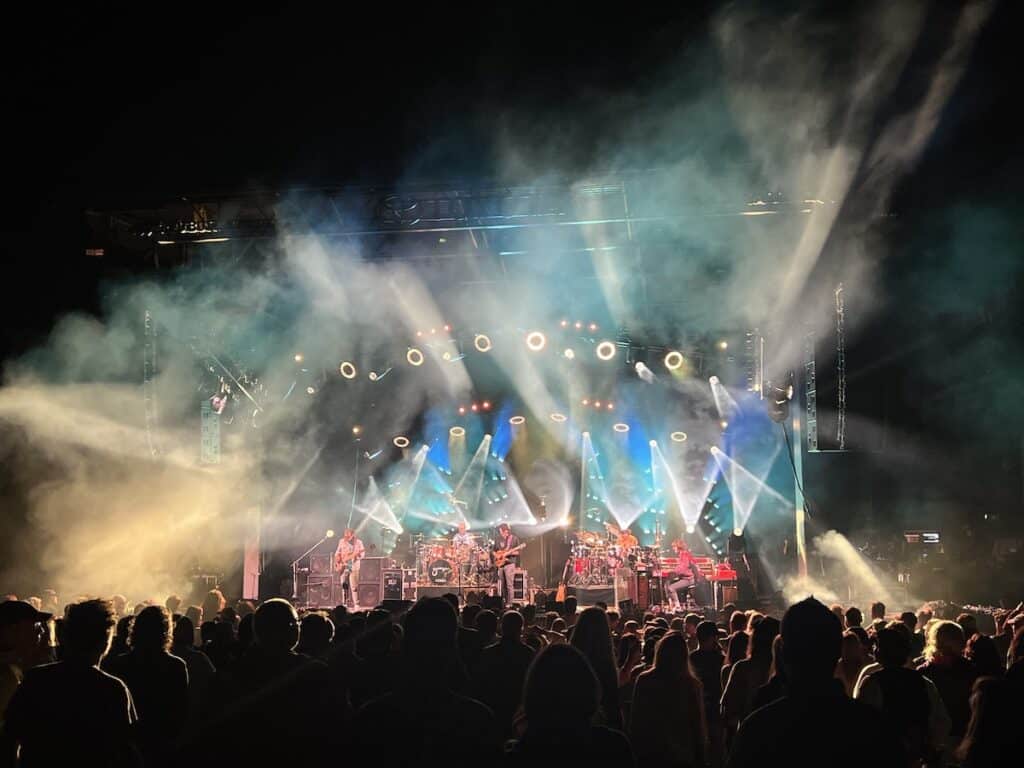 Ryan and another friend of ours got a big spread of vegan apps – jackfruit sliders, jalapeño poppers and meatballs – and a couple dozen miniature cakes, and brought them with us to share with everyone at the show. (We love sharing yummy plant-based food with our non-vegan friends so they experience how good it can really be).
The show was fantastic (other than ending early due to lightening), and the whole evening left me feeling very special. Before my birthday, I wasn't super stoked about turning 40, but now I'm actually quite excited for what this next decade will bring.
40 Days off Social Media
For my 40th birthday, I decided to give myself a 40 day break from social media. Since February when Herbie was born, my screen time has gotten out of hand. I spend a lot of time breastfeeding and with him napping in my lap, and social media has been a way to pass time.
I've been starting to feel the negative mental impacts build up over the last few months. First, I've experienced feelings of unhealthy comparison (like are most moms really crushing 10 mile hikes with infants or is that just what the algorithm wants me to think?). I've also been feeling pretty overwhelmed with life and work, and I know I can put my time to better use than scrolling on IG.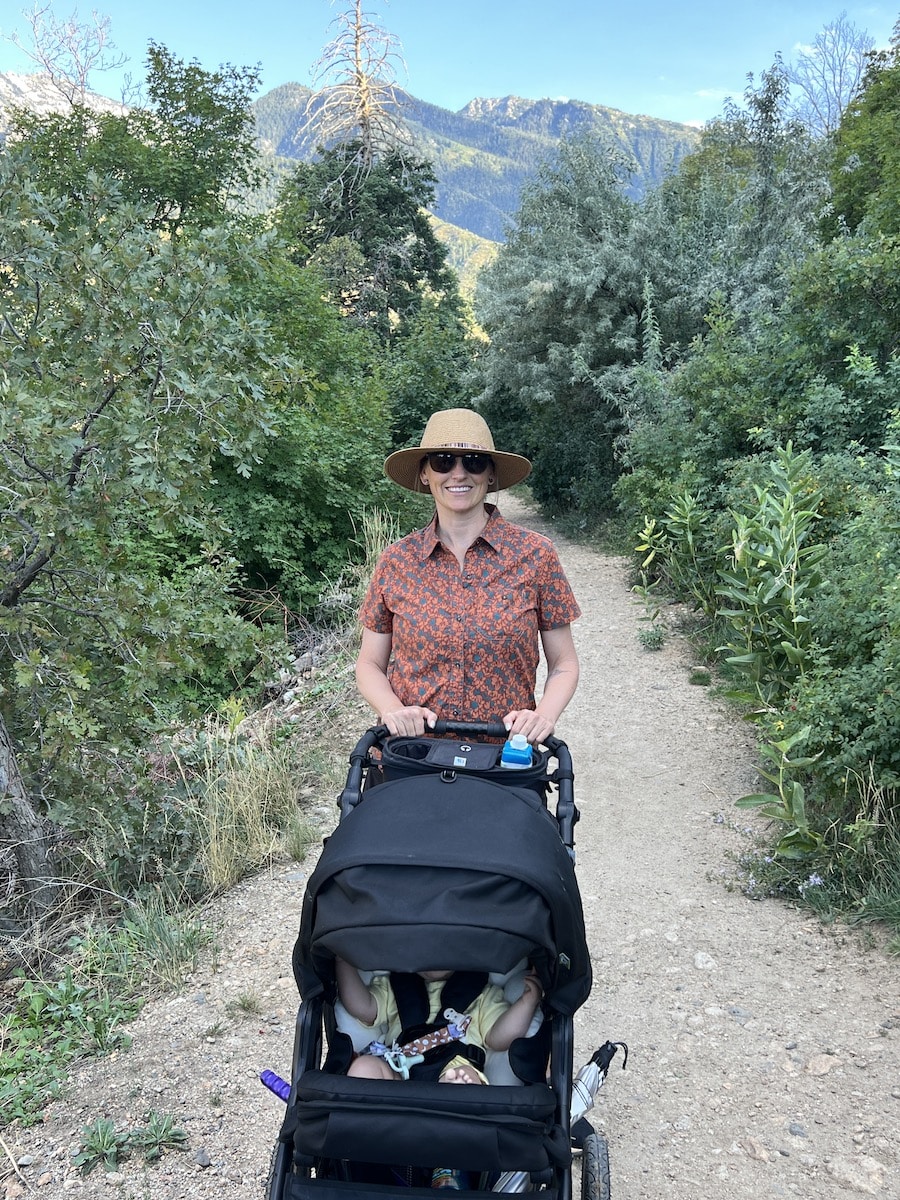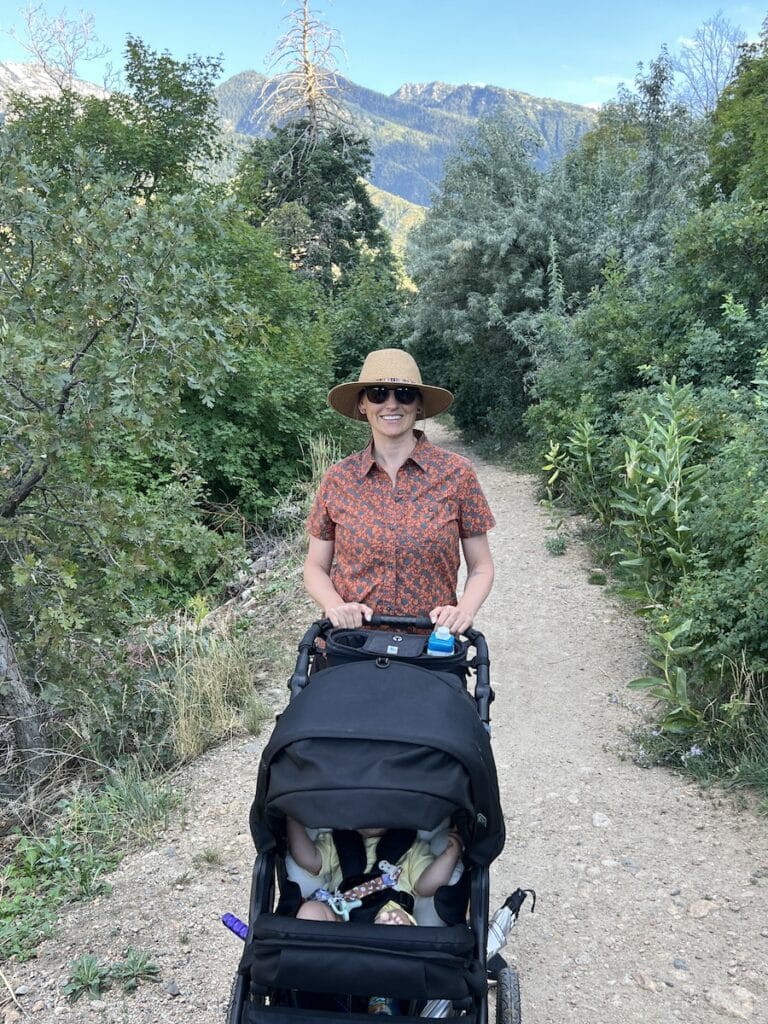 Finally, as Herbie has become more alert, he's starting to clue into my phone. The last thing I want is for him to feel ignored because I'm scrolling social media. The months are truly flying by, and I don't want to wake up in a year and realize I missed out on these precious moments because I was distracted by my phone. I want to be present and soak it all up, because this is time I'll never be able to get back.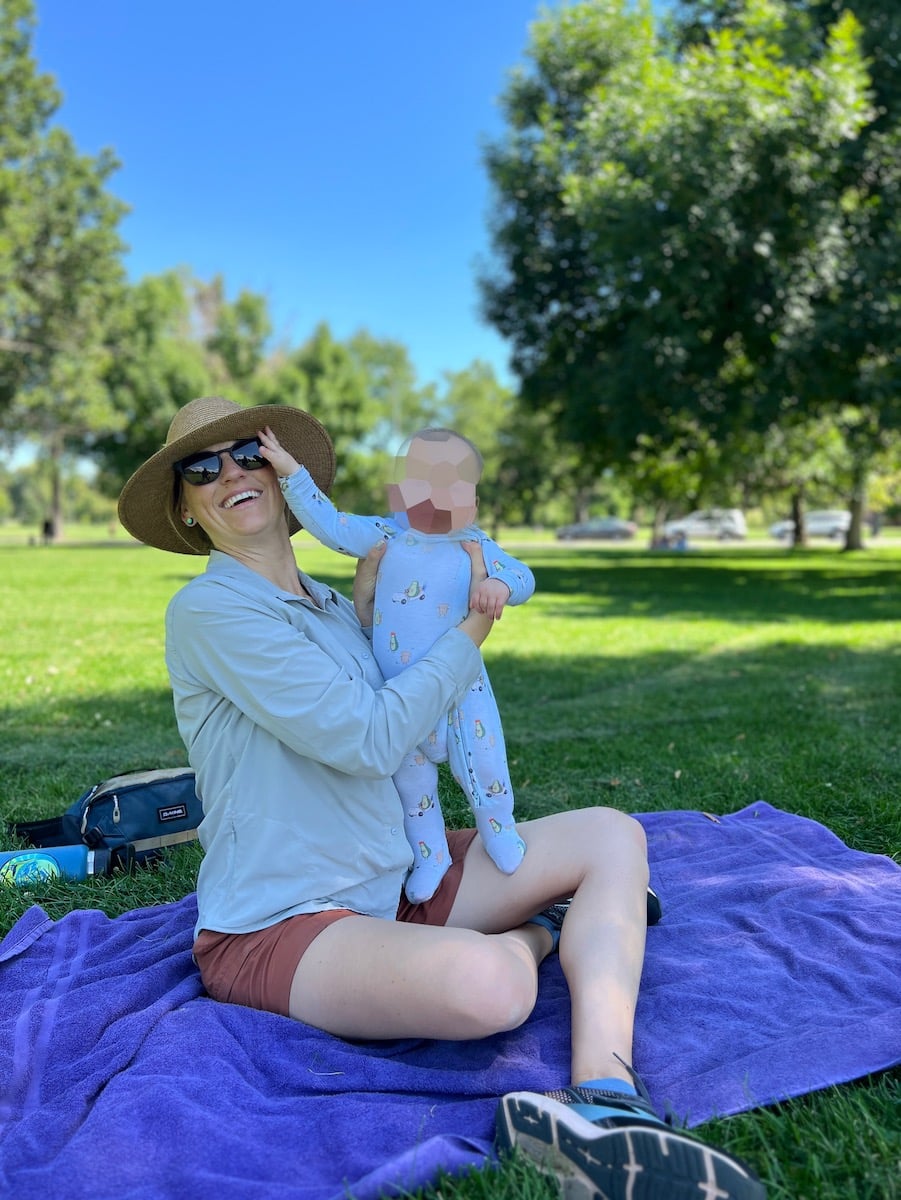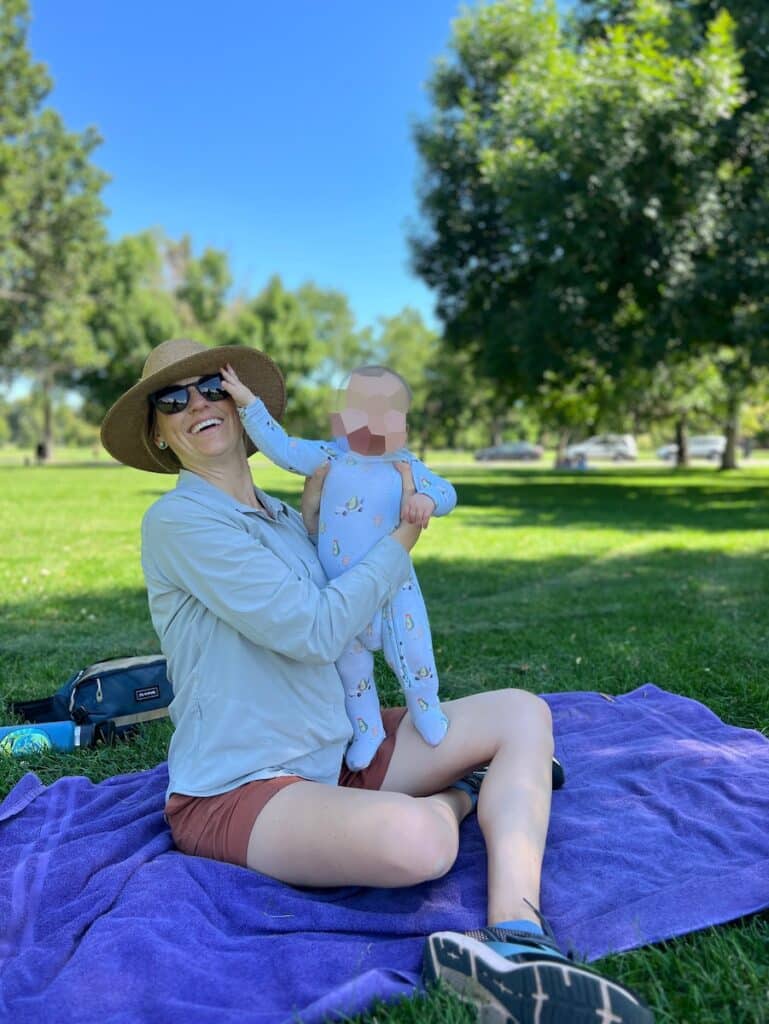 The end of September marked two weeks off of Instagram and Facebook, and I already feel lighter. I have more space to take care myself, my family, my business, and other priorities, and I've been able to get so much more done in the limited time I do have.
The 40 days are flying by, and I wonder what the end of this break will mean. Maybe I'll extend it. Or maybe I'll hire someone to help with me with social media for my business so I don't get sucked in as easily.
40 Days of Meditation
You seeing a theme here? One of my best friends also turned 40 in September and for her birthday, she asked me to join her in a challenge to meditate 40 days in a row.
I was so game. Back in 2020, I meditated for 100 days straight, and I'd been toying with picking the habit back up. Life has been very busy lately, so taking 15-20 minutes a day to just be without any agenda sounded oh so lovely.
I'm the kind of person that has my hands in a lot of different projects all of the time. I tend to overcommit myself, and I have a hard time slowing down. While I'd say I work well under pressure, I also know that this go-go-go mentality has consequences.
On September 26, I completed the 40-day challenge. It wasn't always easy to squeeze it in, but I made the point to meditate for at least 10 minutes every night before I went to bed. The results? I've been sleeping better, my creativity is flowing more freely, and I've been able to handle the pressure of daily life as a mom and a business owner (in the middle of a move) with more ease.
Business Updates
This month has been crazy busy with work, and I'm doing my best to keep up. One of my three team members is moving on, so I've been taking on more tasks to keep the train moving.
I also posted a job announcement for a writer and received over 140 applicants! I'm honored that so many people are interested in working with me at Bearfoot Theory. I haven't hired in nearly three years, and I'm really looking forward to bringing on someone new to join my small team.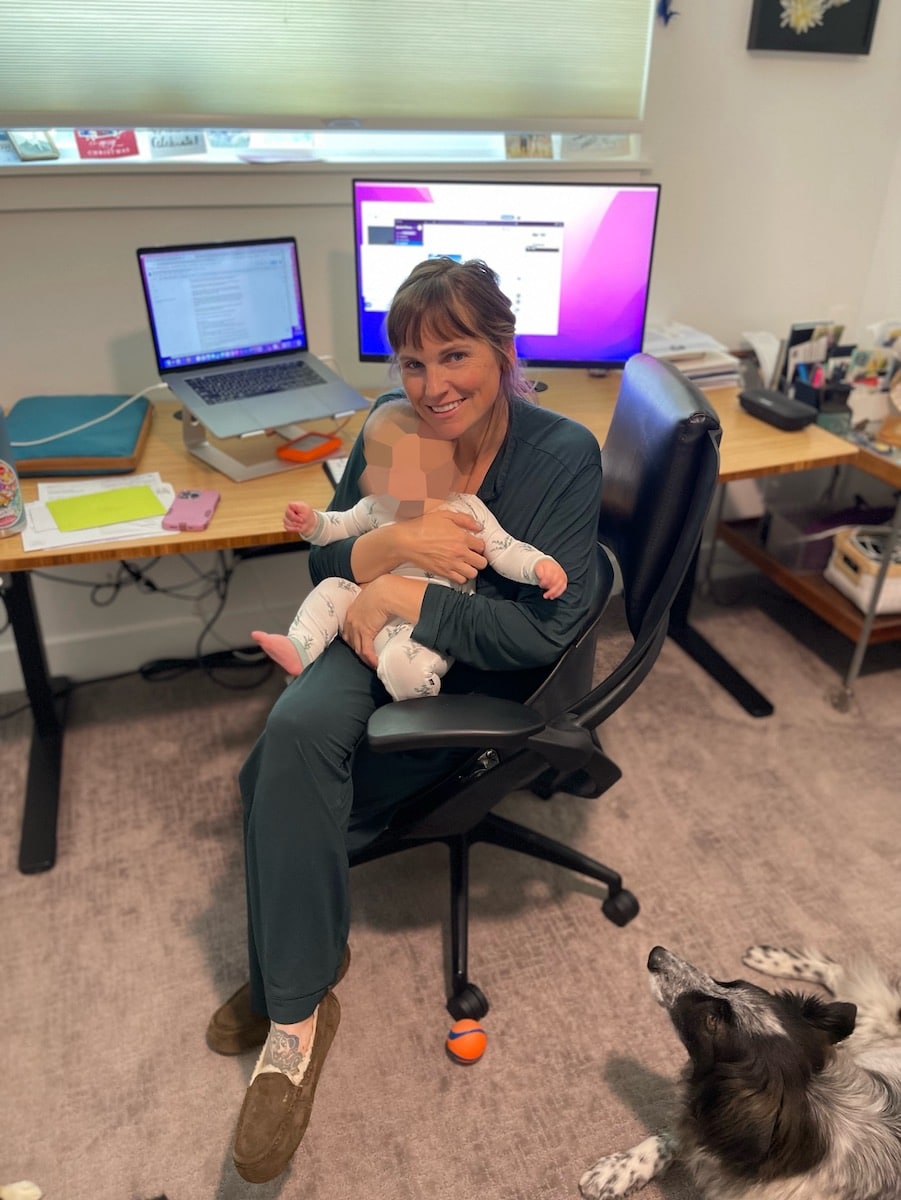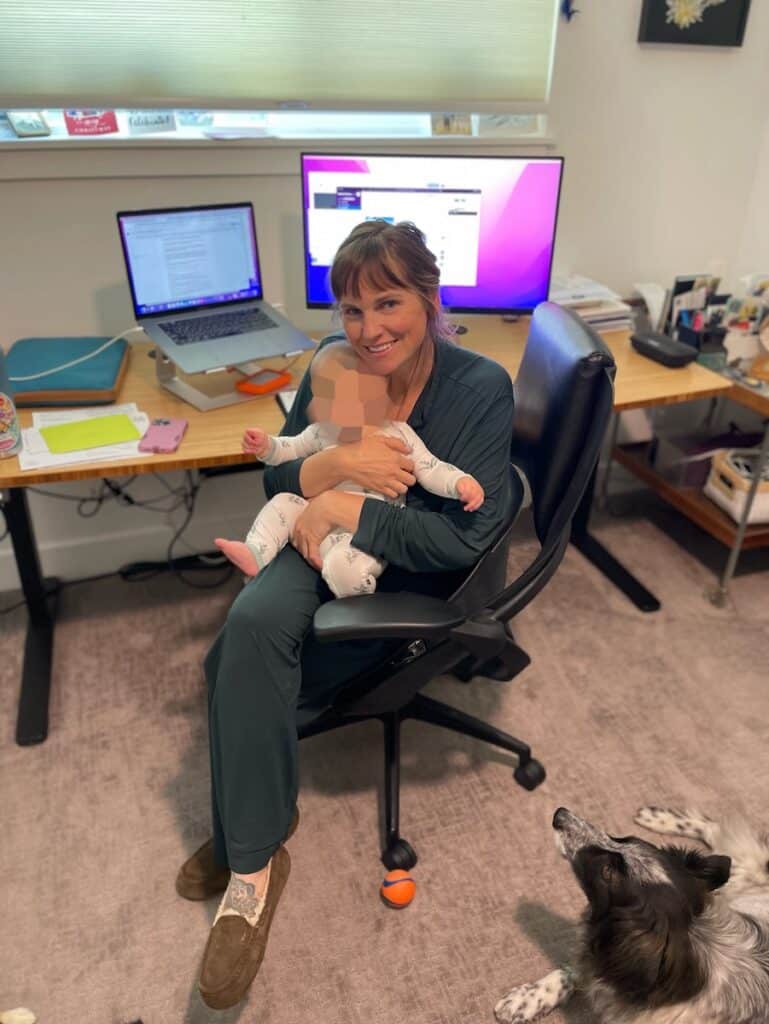 In other news, the holidays are notoriously busy since this is when many of the brands I work with have budgets to support my work. We also publish a series of holiday gift guides, which my team and I have been cranking away on. Our big outdoor gift guide just went live this past weekend, and we have 5 more on the way for outdoor women, outdoor men, van lifers, and more. If you enjoy the blog, making your holiday purchases from our gift guides is a way you can support our work.
Our Move
If you subscribe to my weekly newsletter, you know that Ryan and I moved from our house in Salt Lake City up to the mountains outside Park City. We love SLC (and we also loved our house), but for years I've been concerned about the air quality, particularly in the winter when we spend the most time stationary at home. Now that we have a baby, it put our plans to relocate on the fast track.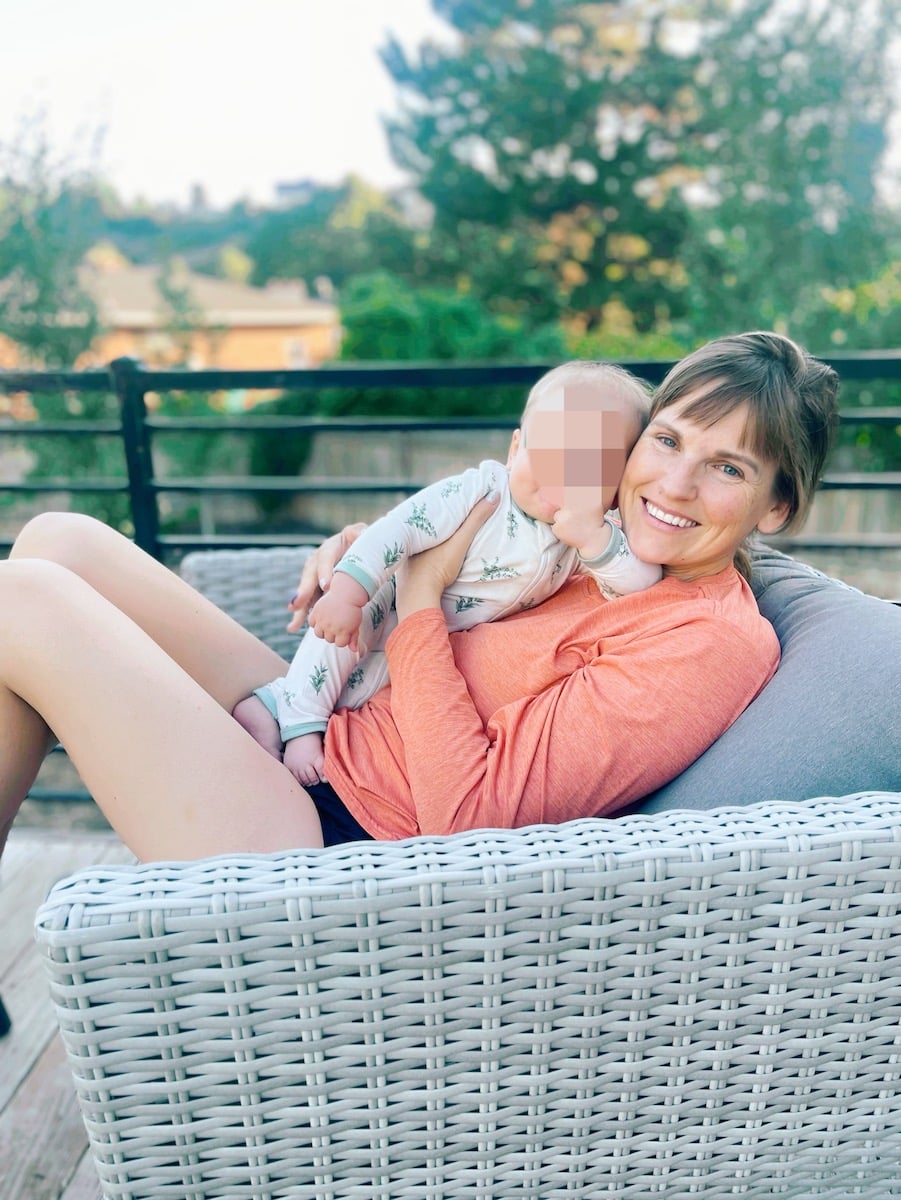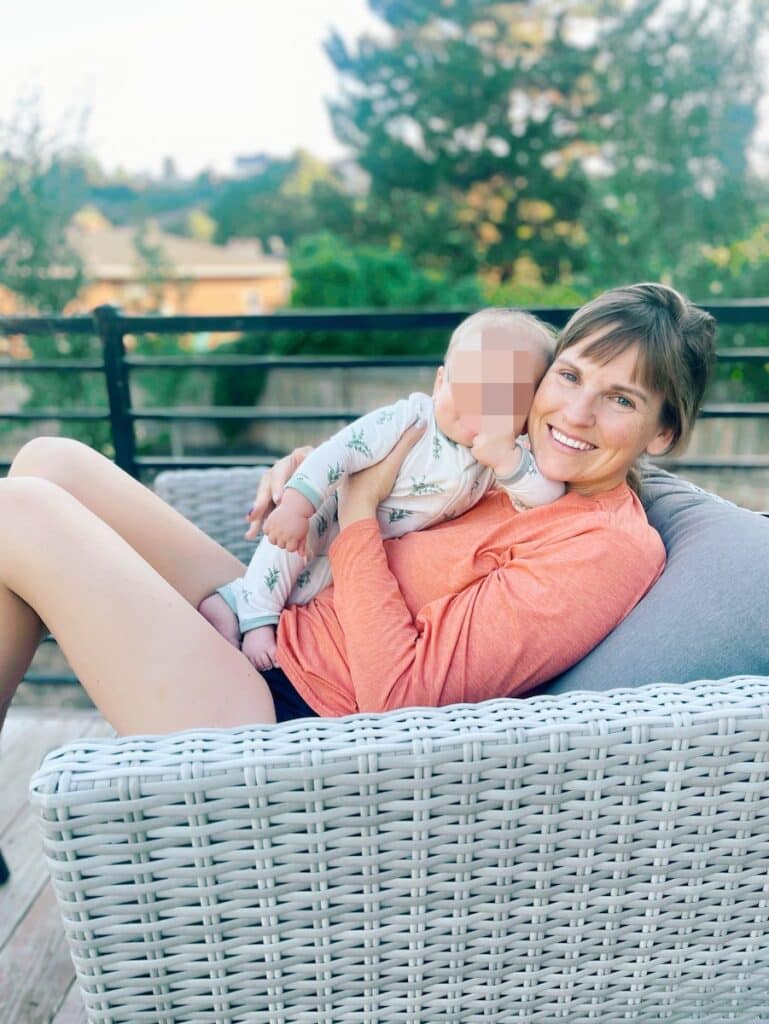 I'll share more in my October update about why, where and how our move went, but in the meantime, I'll just say that moving with a baby is HARD! We spent a good chunk of September packing up, but because one of us had to be watching Herbie at all times, the process took twice as long. In the end, we were ready on moving day, and we're settling in nicely at our new place.
I'll be excited to share more once we've had a chance to unpack, explore the local trails, and get into a new groove here.
Well that's it for September. It was a big month, and I'm happy to be on the other side of it. This is the start of a new exciting chapter, and I can't wait to see what it brings.
Save this post to Pinterest