Top Highlights From the first Open Roads Fest
Read about the top highlights from Bearfoot Theory's first-ever Open Roads Fest – a van life festival & campout for outdoor enthusiasts in Idaho.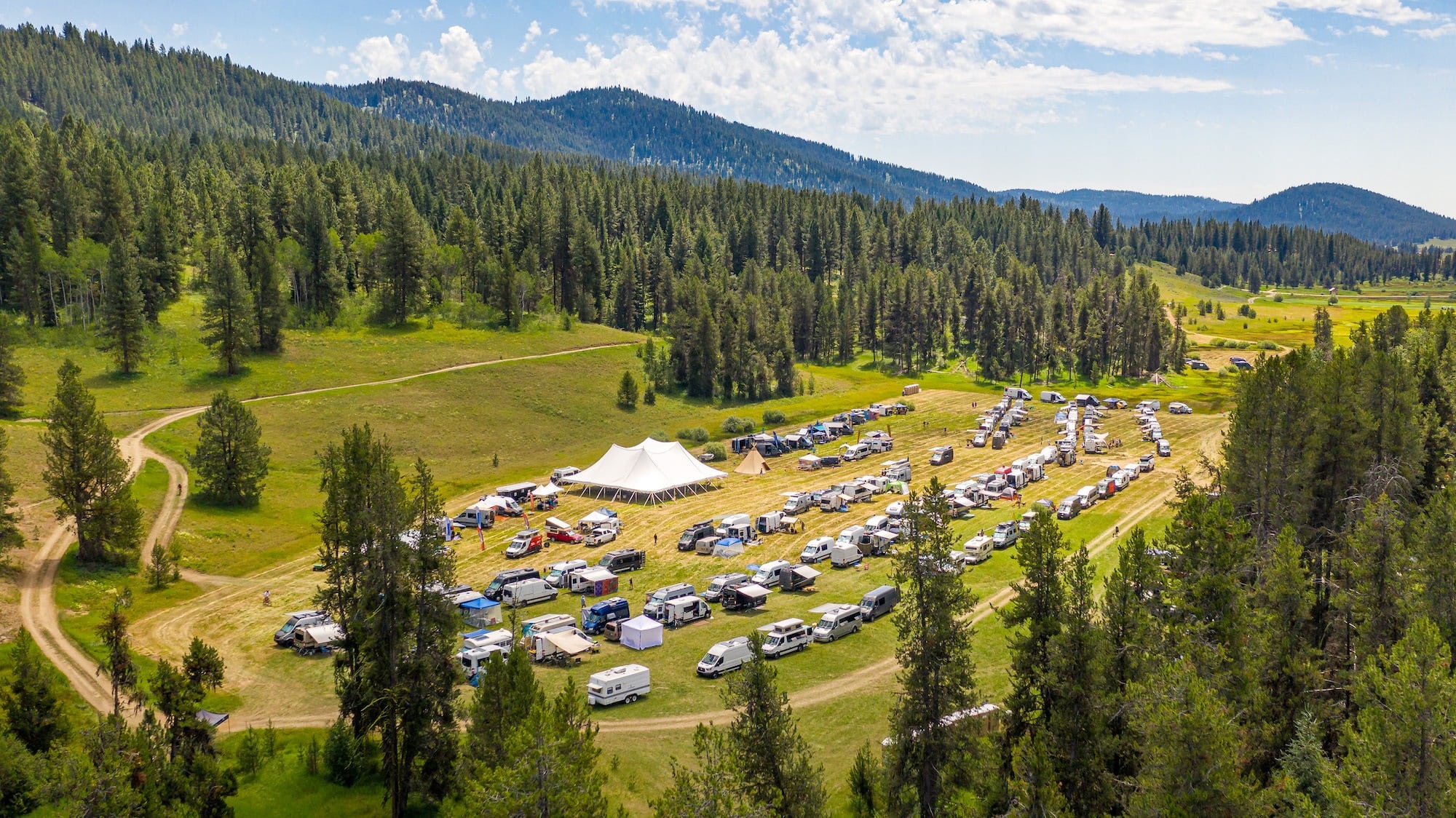 It isn't every day that people from all walks of life, backgrounds, experiences, and ages come together for a three-night campout in the mountains of Idaho. However, that's exactly what went down at 2019's inaugural Open Roads Fest at Jug Mountain Ranch in McCall, Idaho: a van life festival that we organized with the adventure enthusiast in mind. With the help of our amazing volunteers, the folks at Jug Mountain Ranch, and so many more, we threw what turned out to be an epic get together in celebration of life on the road.
Over the course of a few days, van lifers, aspiring van lifers, and others who enjoy the freedom of the road hung out, attended workshops, made new friends, and packed as much outdoor adventure into their days as they could. It was incredible to watch people living it up and breaking out of their comfort zones with van life as the common thread. To put it simply: we were floored.
Now, with the first-ever Open Roads Fest in the books, we are reflecting on the top highlights from one seriously amazing weekend. Couldn't make it? Want to relive it one more time? Curious what next year will be like?
Read all about the inaugural Open Roads Fest in 2019 below.
Photo credit goes to the amazing Samantha Sais. Header drone shot by Josiah Roe.
Open Roads Fest – Video Recap
Open Roads Fest Highlights
The festival grounds of Open Roads Fest were only a few steps away from some of Idaho's best outdoor activities. The attendees took full advantage of the easy access to Jug Mountain Ranch's hiking trails, world-class single track mountain biking trails, and a private reservoir for paddling, swimming, and cooling off.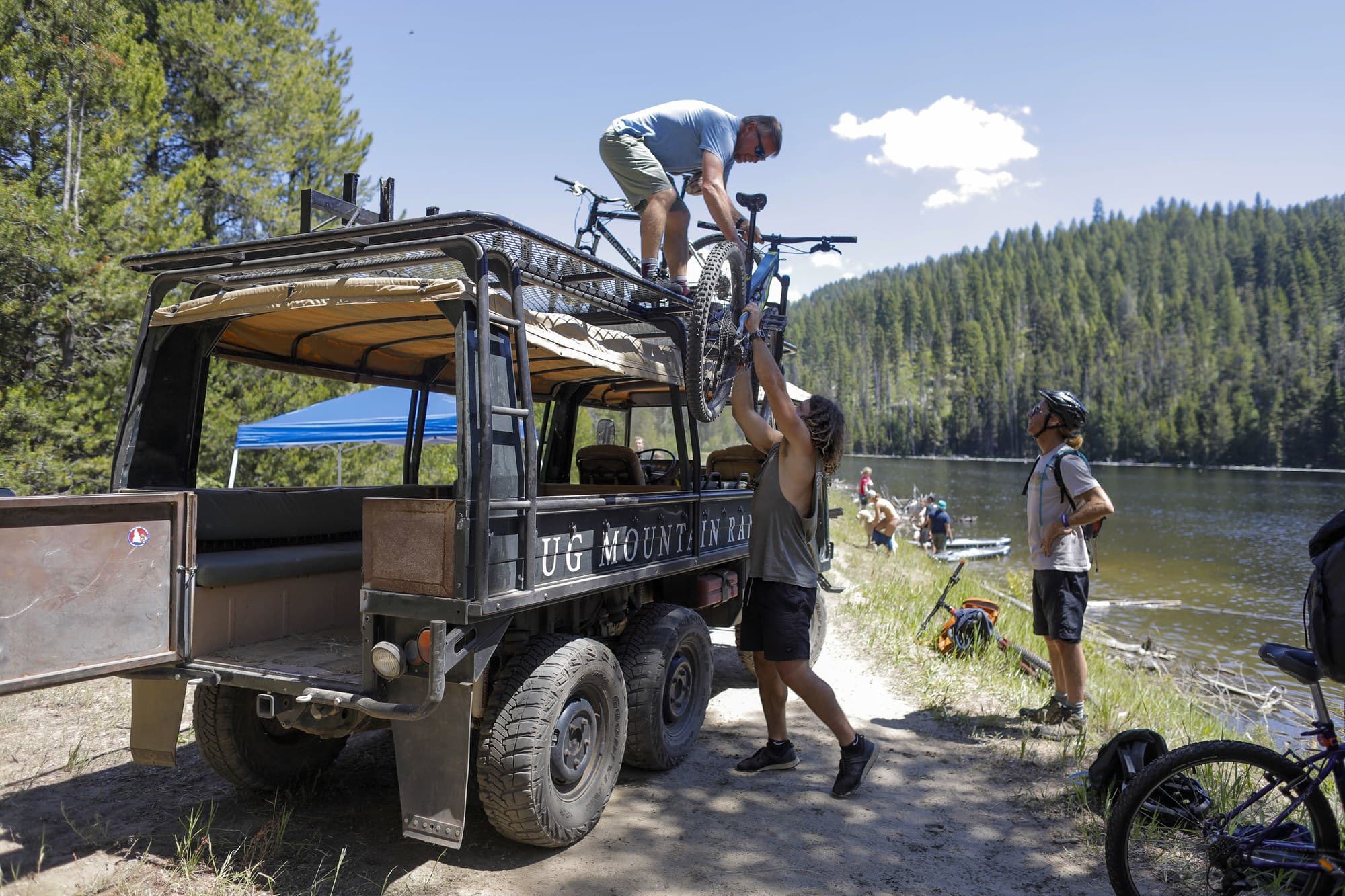 World-Class Mountain Biking
The amazing team at Jug Mountain Ranch provided complimentary shuttles and top-of-the-line mountain bikes for folks to try out on the epic mountain bike trails that were right on site. The Open Roads Fest Adventure Hub was buzzing non-stop with people checking out bikes, chatting with local experts, and of course, going mountain biking — many for the first time and loving it!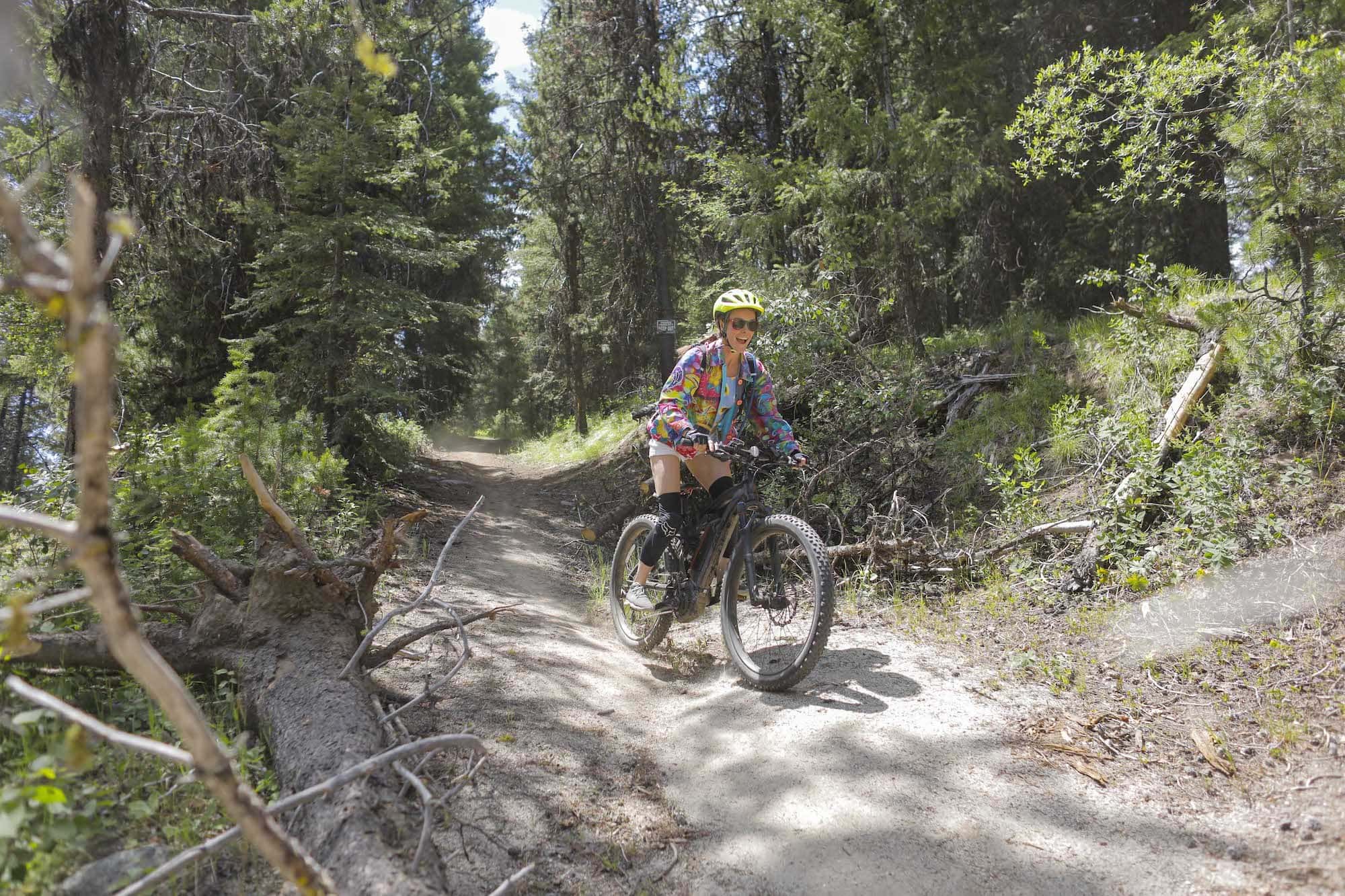 Free Paddleboarding Demos on Jug Mountain's Private Reservoir
Other festival goers hopped in one of Jug Mountain's 4×4 shuttles to catch a ride up to the sparkling reservoir on the property. Hydrus Board Tech brought a fleet of their Boise-made SUP boards and offered free paddleboarding demos to anyone wanting to get out on the water.
All weekend the sun was out and the weather was perfect, yet hot, so this was a prime location for many guests looking to cool off, try something new, or enjoy a refreshing dip in the water. However, you didn't have to go to the reservoir to escape the heat. We also had a beautiful creek that meandered right behind the campsites to dip your toes in or take a chilly plunge.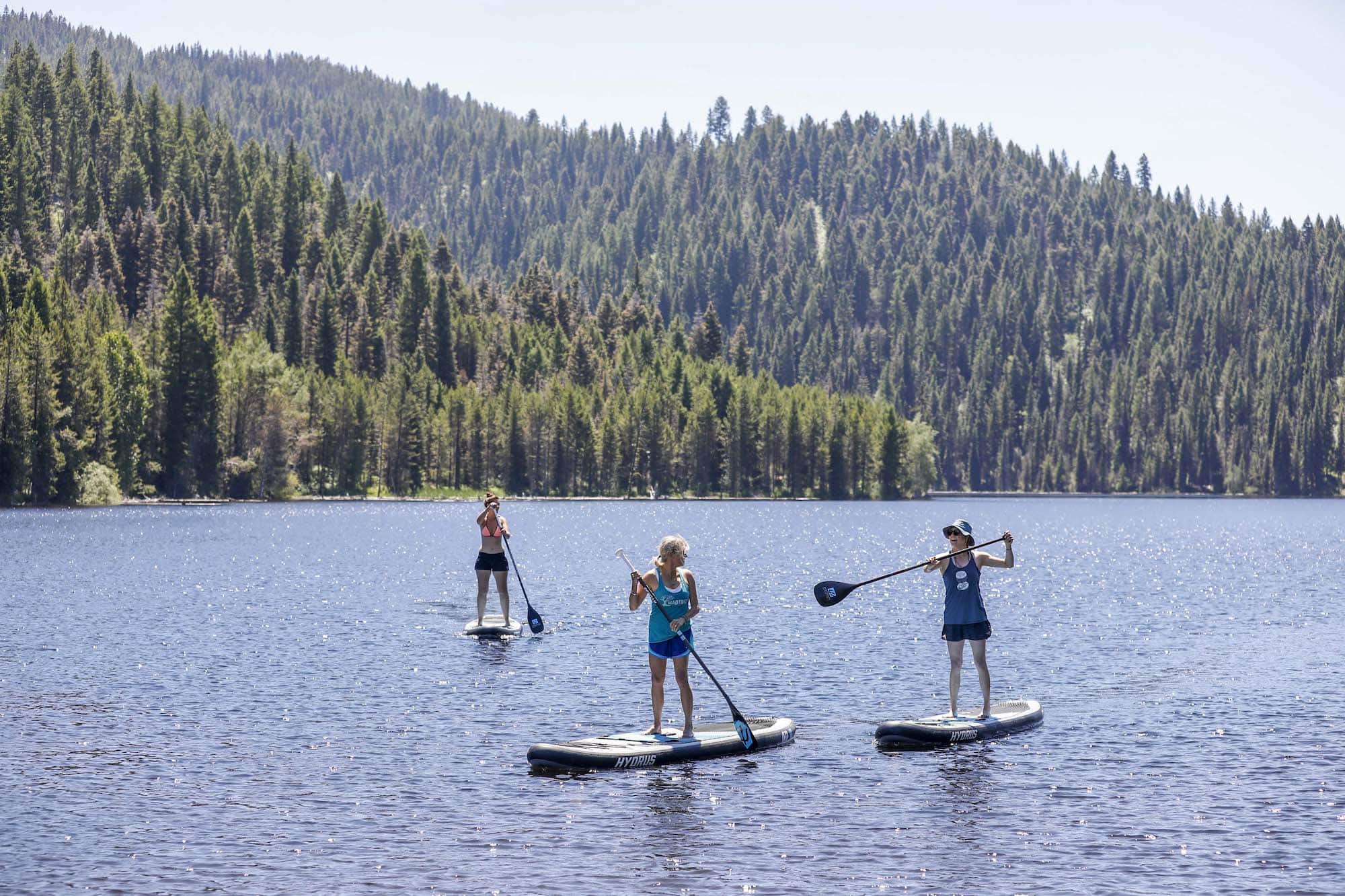 Fly Fishing Workshop
Idaho is known for its fly fishing, so we were stoked to have a local guide from Taylor Outfitting swing by to teach us the basics of casting, learn all about fly fishing equipment, and go land the big one. It's no surprise that this session booked up quick!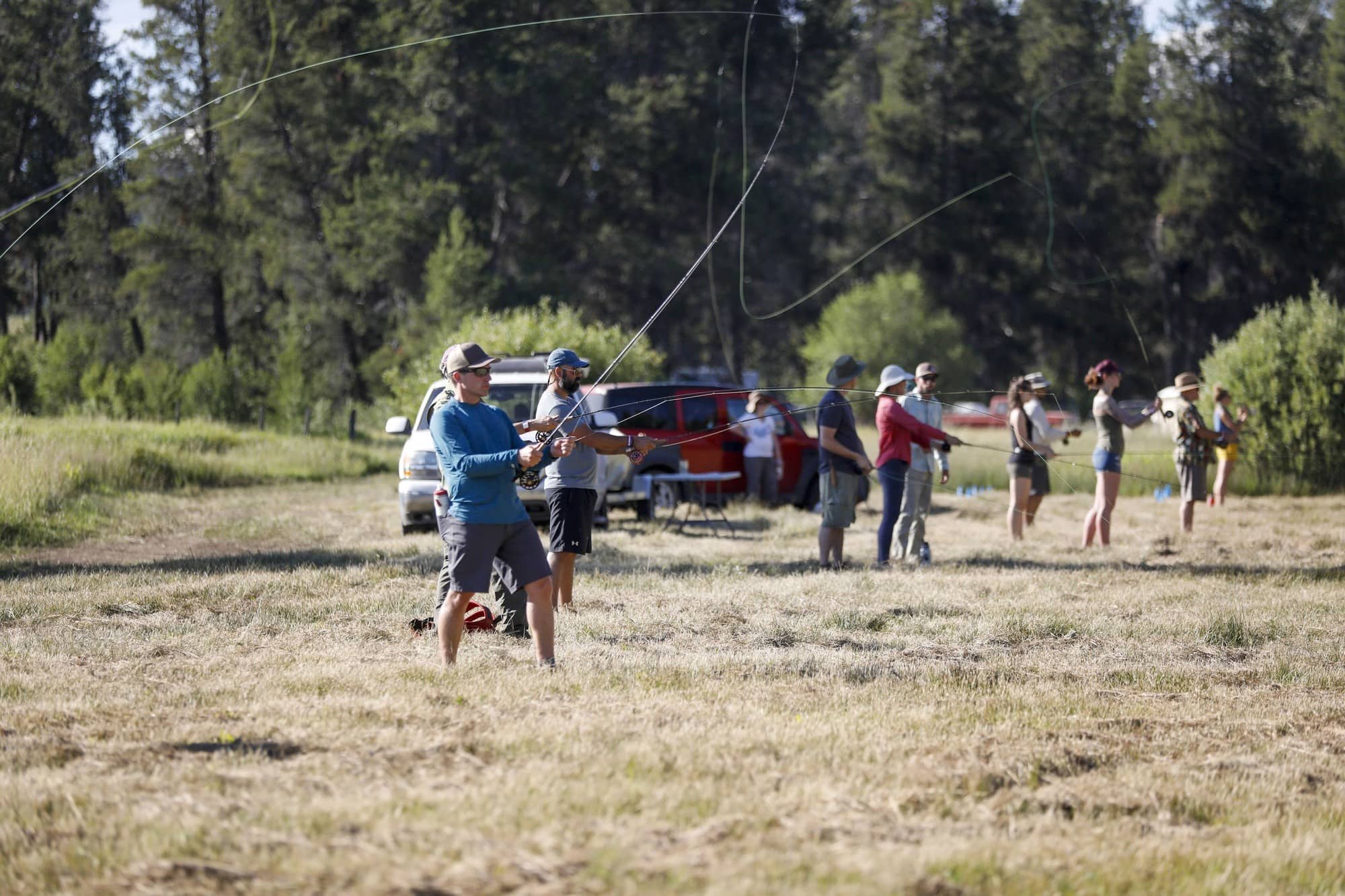 Rejuvenating Yoga
Having easy access to all this outdoor adventure can really wear you out. Every morning Open Roads Fest weekend pass holders hit refresh with a free yoga class held under the tent at Basecamp by Bearfoot Theory's own Katherine Oakes. It was the perfect way to start the morning, feel rejuvenated, and get ready for another jam-packed day.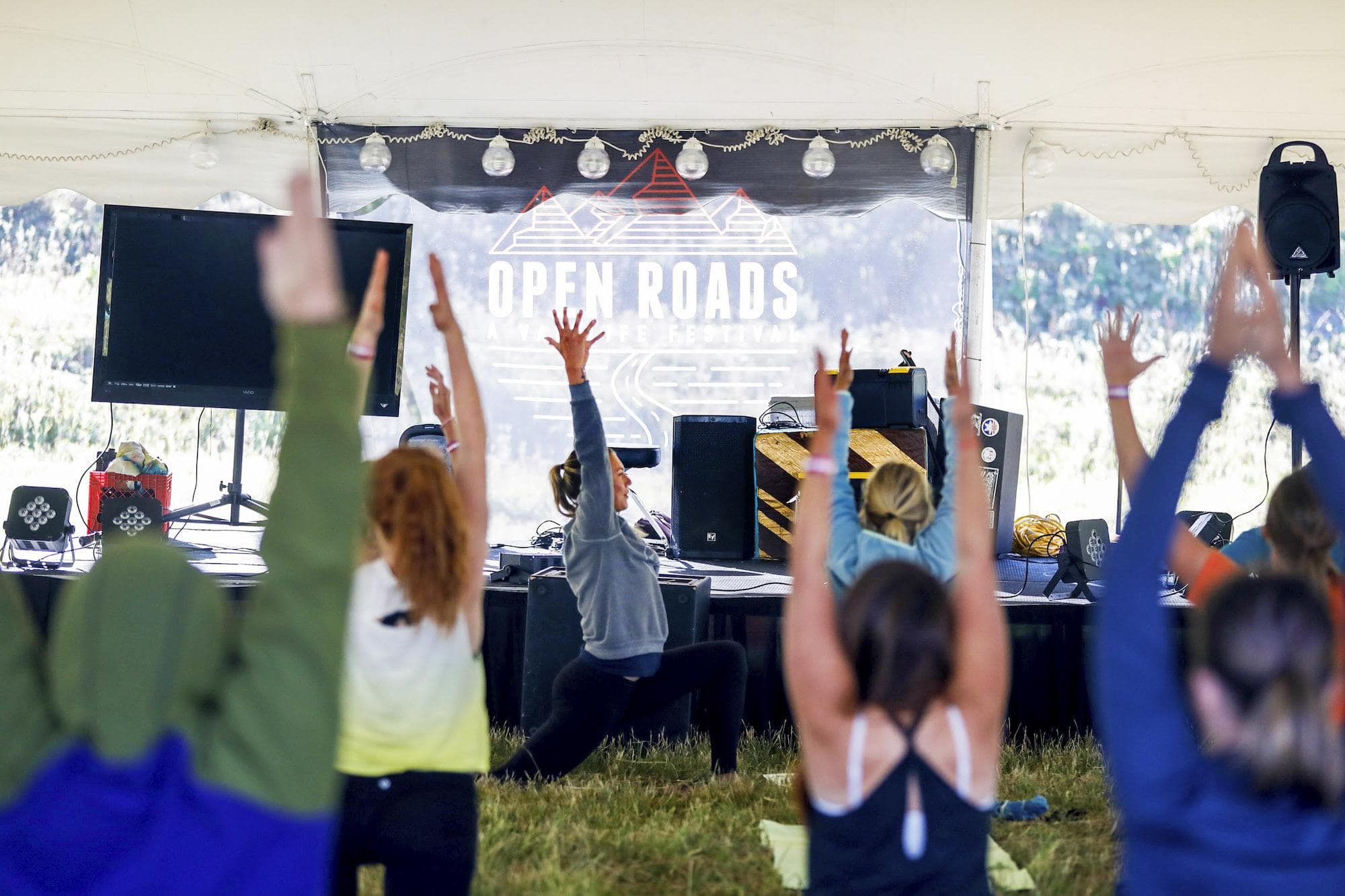 Workshops (aka Crash Courses in Van Life)
One of the goals that we set out to accomplish at Open Roads Fest was to offer educational, expert-led workshops that would have attendees leave feeling ready to tackle van life like never before. Throughout the weekend, folks participated in over a dozen workshops that covered the basics and beyond. Each day, Basecamp was packed, and our engaging speakers shared tons of insight, professional advice, and how-tos with the audience. Word on the street was that some people even stayed there all day!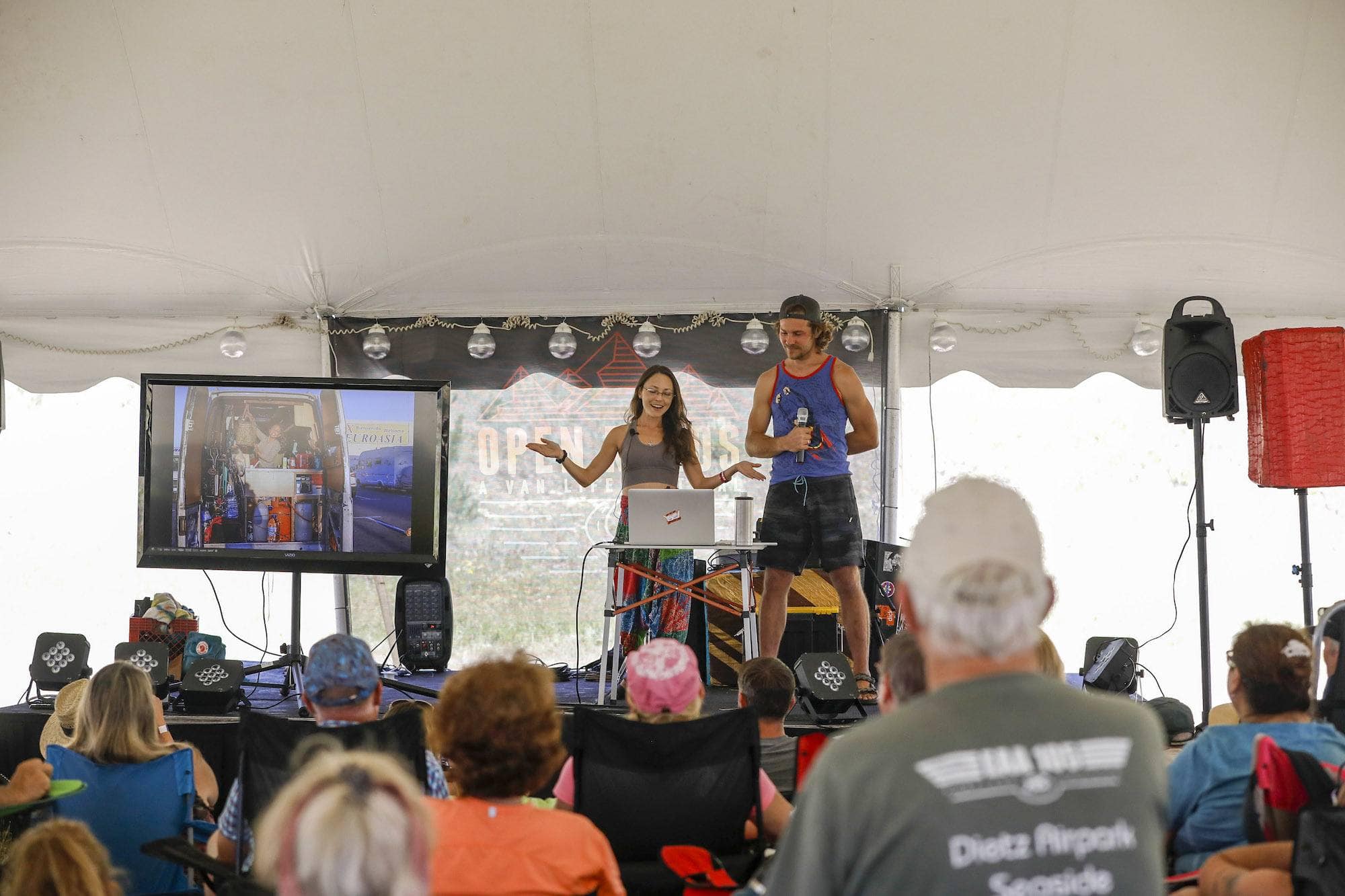 The workshops covered everything you could want to know and more about taking van life to the next level. Whether it was tips for building out your van, powering your van with solar, cooking on the road, traveling solo and finding community, or a fun and lively Q+A with Kristen, our hearts and minds were full of inspiration for all the road trips ahead.
A huge shout out to all our speakers for your time, efforts, and for making the first-ever Open Roads Fest such a great success!
Van Hangs & Community
Van life is centered on community. So, it's no surprise that the heart and soul of the festival were the people who attended. We were totally blown away by the positive energy and enthusiasm of each and every person who came to Open Roads Fest. Over the course of just a few days, we watched new friendships form between folks of different age groups, views, and vehicles, who bonded over their shared passion for living life to the fullest — even if it means living unconventionally. A good time was had by all and it was all because of you.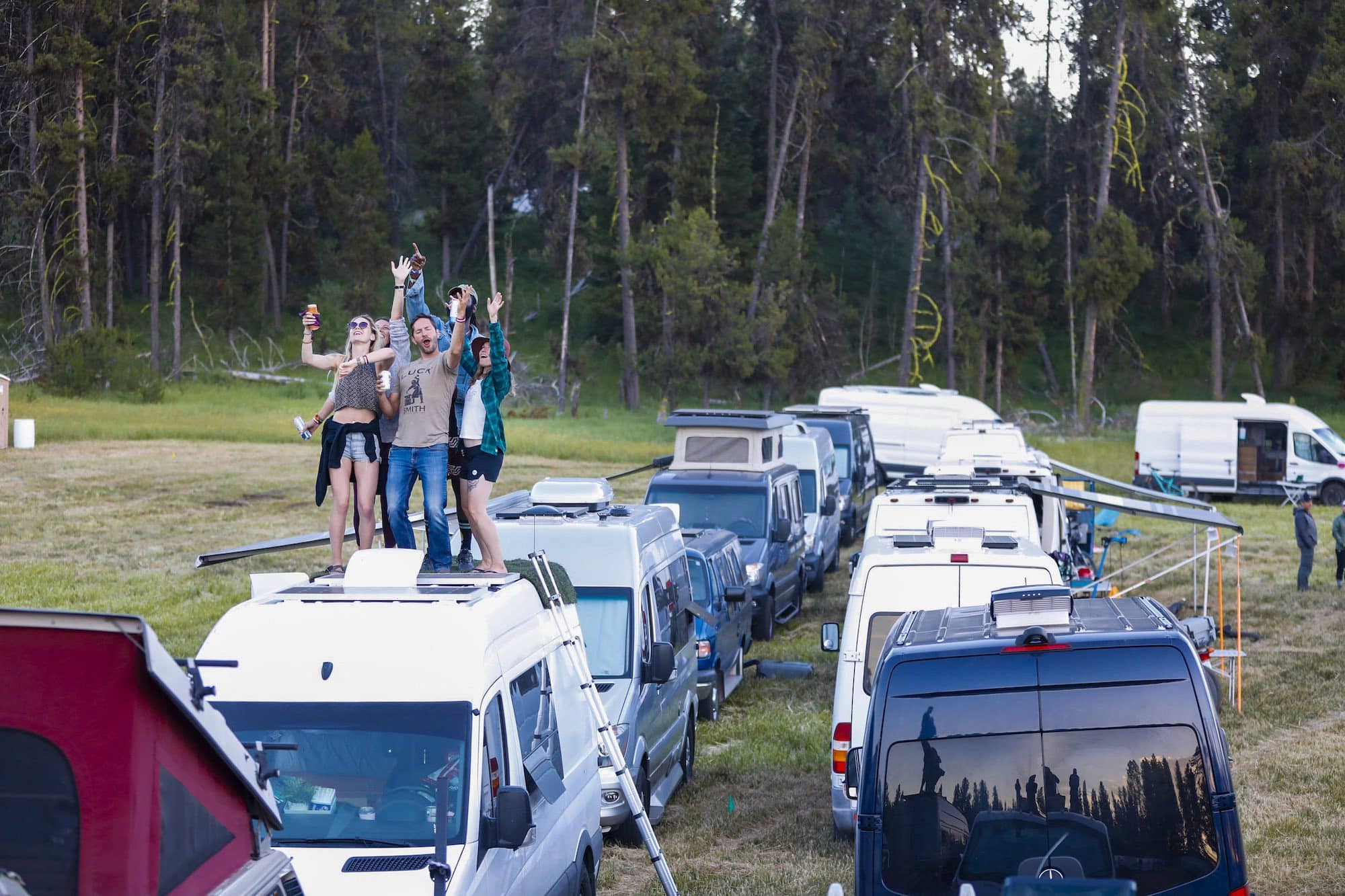 Leave No Trace Raffle
We raised over $3,000 thanks to our sponsors and some favorite brands, with all ticket sales going to benefit the non-profit organization, Leave No Trace Center for Outdoor Ethics. As passionate outdoor enthusiasts, we wanted to make sure that Open Roads Fest made a positive impact, gave back, and helped us all responsibly enjoy the wild places we love – and that's what makes us stand out from other van life festivals. It was incredible to watch people jump on board and win tons of cool prizes, all while supporting a great cause. Big thanks to our generous donors and all who participated, plus, congrats to those who walked away with those big-ticket items!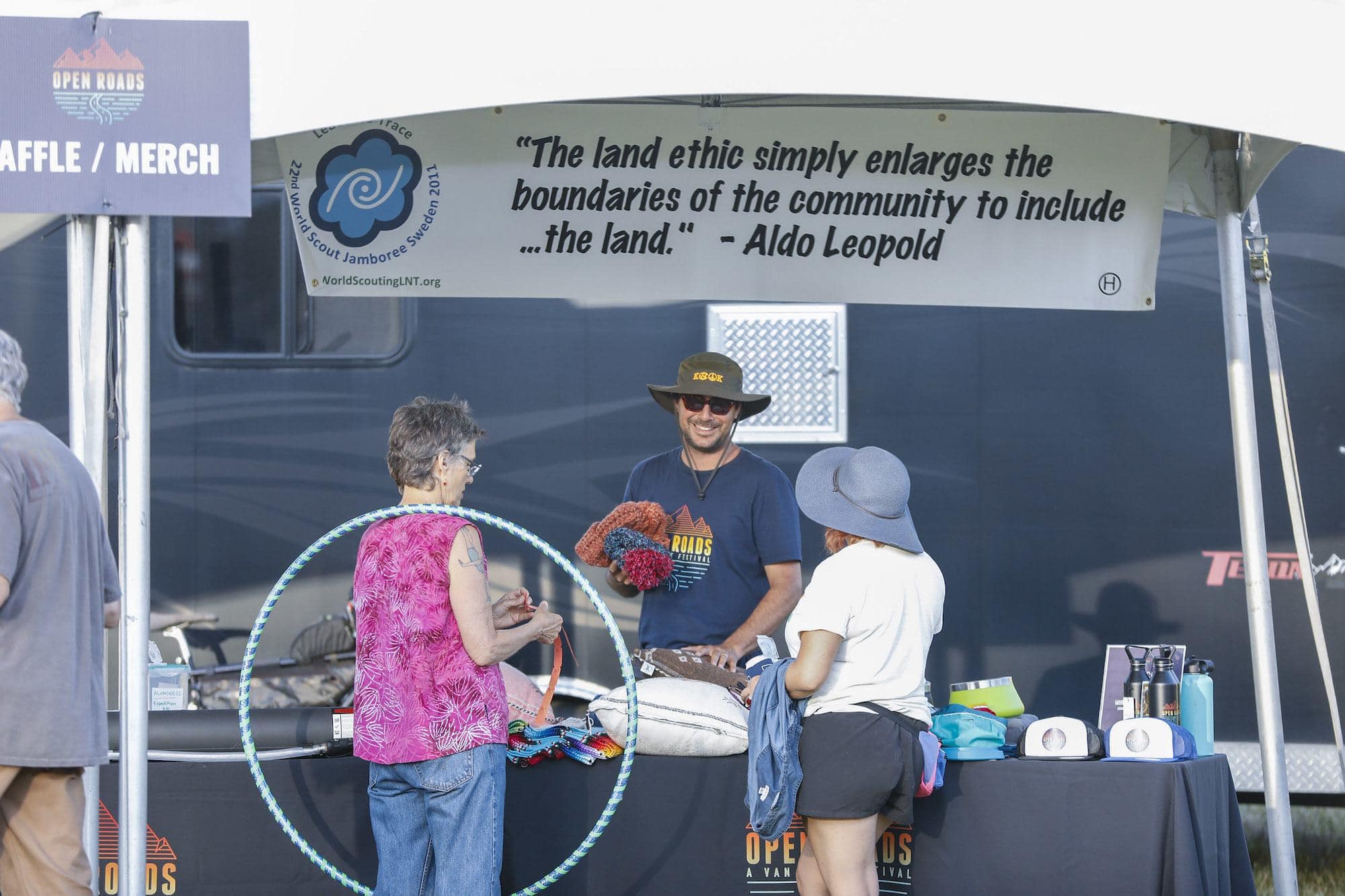 Sponsors & Exhibitors
The intimate nature of Open Roads Fest allowed attendees to get to know the people and stories behind the products offered by our sponsors and exhibitors. It was so cool to walk around and see so many connections being made. All around Basecamp, people were chatting with different brands; getting to experience firsthand products that they'd been wondering about and learning about new ones. By the end of the weekend, new friendships had been formed, questions had been answered, and the stoke on each and every one of the brands that participated was high.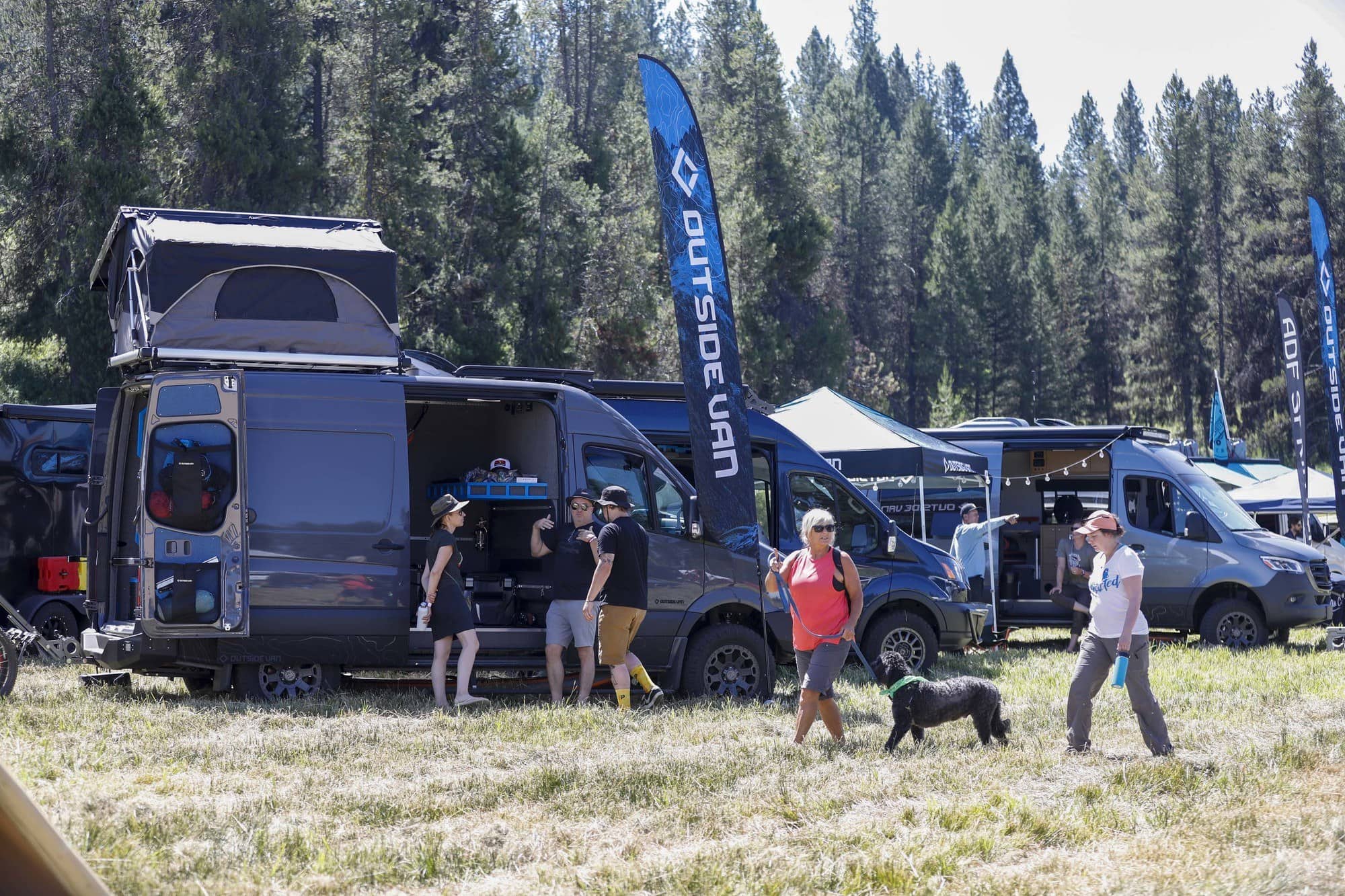 Van (Night) Life
Open Roads Fest sponsor, Anheuser Busch, helped us kick things off right with complimentary beers at our Welcome Happy Hour. Not only did we get to enjoy them the first evening, but we tossed a couple of cold ones back with friends each night as we jammed to live music from Meandercat and Stonefed. These stellar bands packed the tent each night — getting everyone moving and keeping the good vibes going well after sunset. The epic dance parties were the perfect way to end the day, let loose, and have a great time.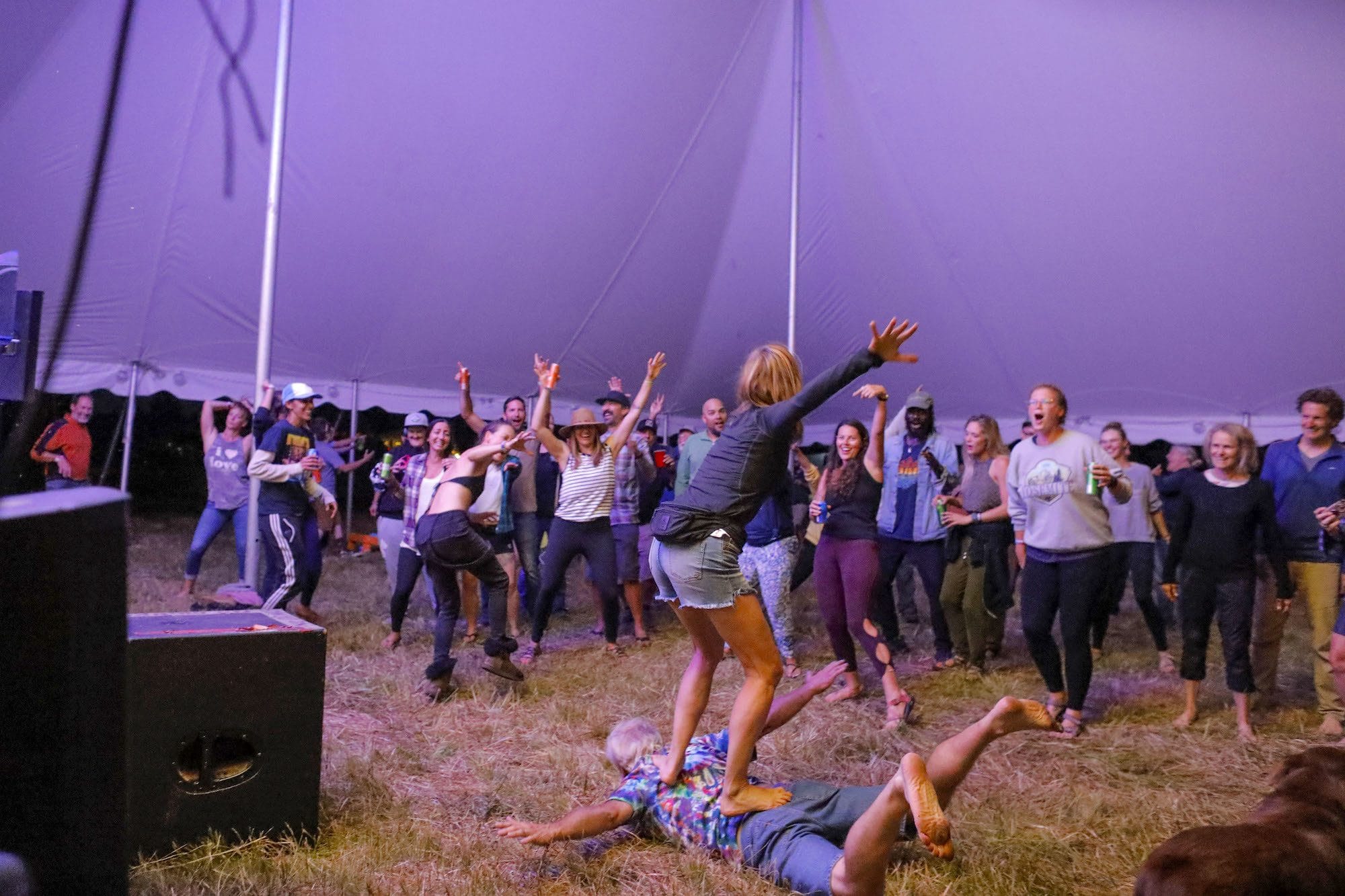 Delicious Food & Beverage Vendors
We were lucky to have a number of local food and beverage vendors on-site throughout the event including exquisite pour-over coffee and homemade chai tea by North Fork Coffee Roasters, mouthwatering burritos by KB Burrito, decadent grilled cheese by The Panhandler, and sweet and savory waffles by Payette Liege. Our food vendors were some of the nicest people we've met and we couldn't have stayed fueled, caffeinated, and happy throughout the weekend of fun without them.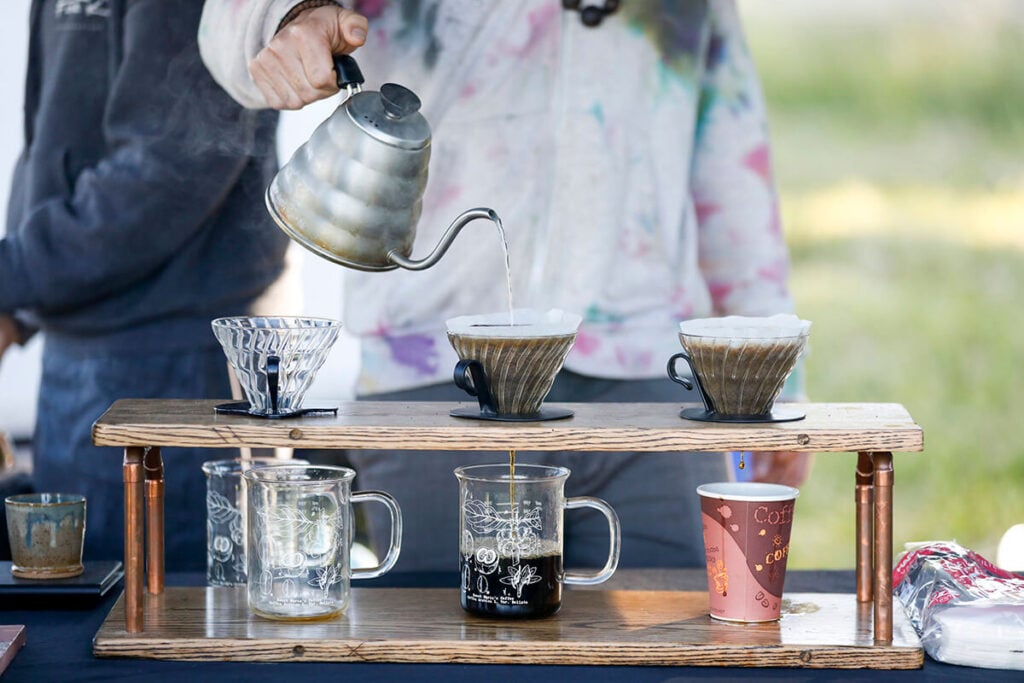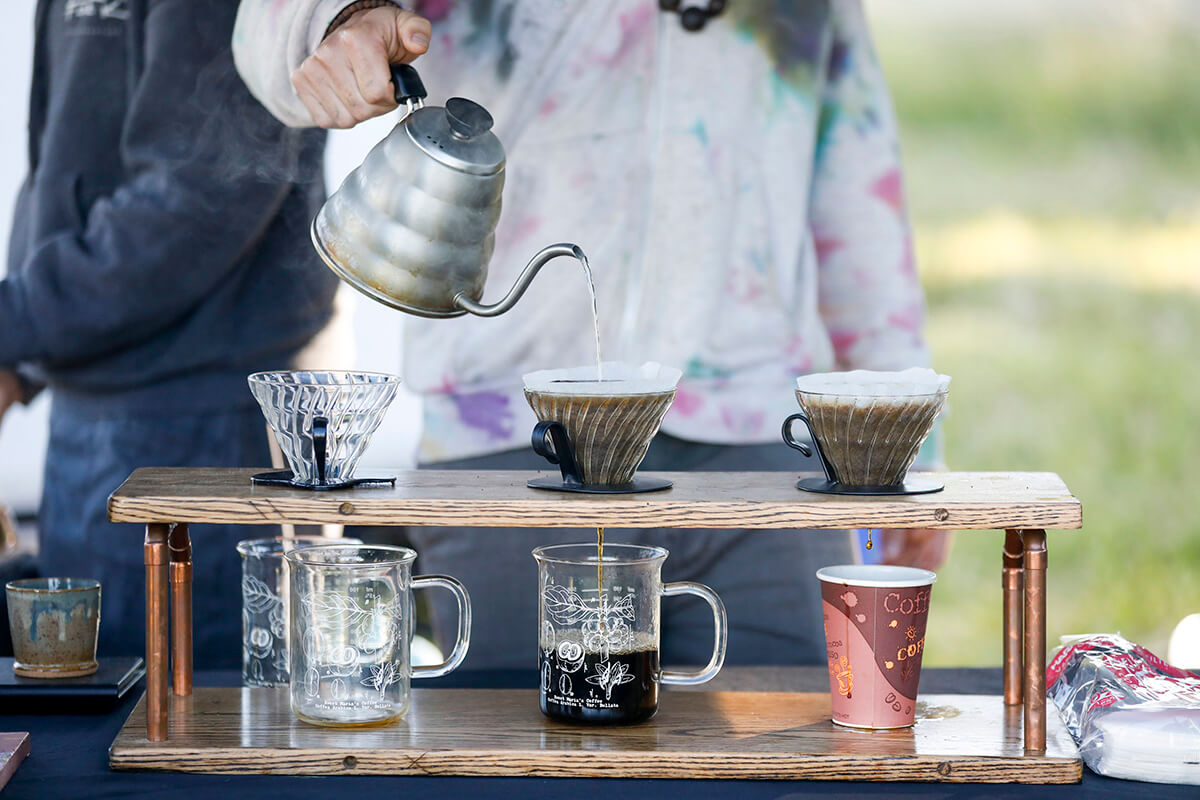 Pets of Open Roads Fest
We might be biased, but every Adventure-mobile needs a good furry or feathered copilot to come along for the ride. From the moment the pets of Open Roads Fest rolled in, they easily became some of our favorite attendees — Charlie the Adventure Dog thought so, too. Just like their humans, the dogs were friendly and free-spirited, and the furry feline van dwellers blew us away (if you haven't seen a cat on a SUP board, it's time to grab your ticket to the next Open Roads Fest). It's safe to say that Cowboy, the blind Basset Hound, who cruised around in the 4×4, did morning yoga, and hung out with his owner's bird, charmed us all and scored the title of most popular attendee of the weekend.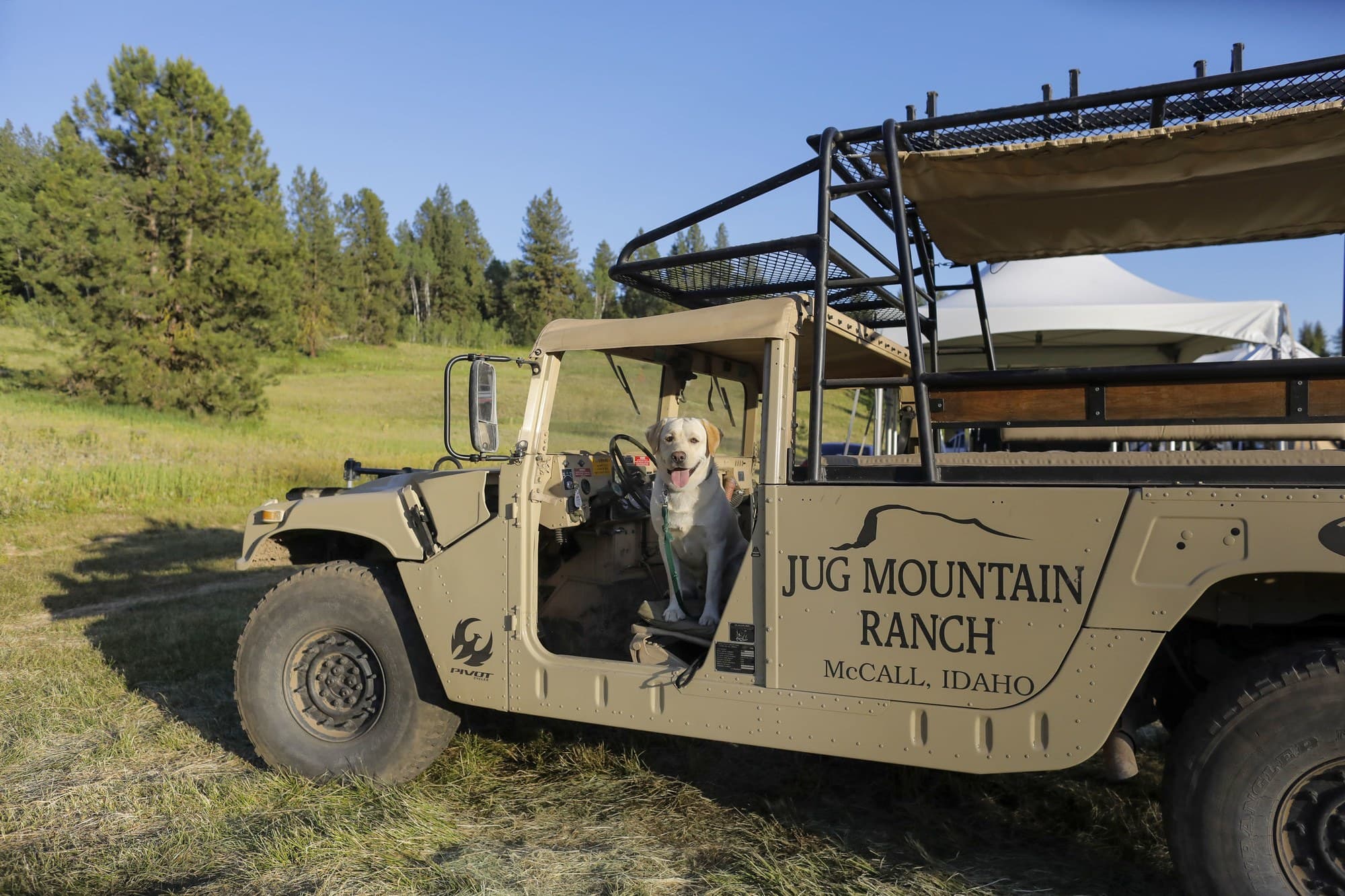 Do you have any questions about Open Roads Fest? Got some highlights of your own to share? Leave us a comment below.