Vote the Outdoors: How to Be an Engaged Outdoor Enthusiast at the Polls
Are you ready to Vote the Outdoors in November? Here is how to get engaged, learn about your candidates, and support outdoor recreation at the polls.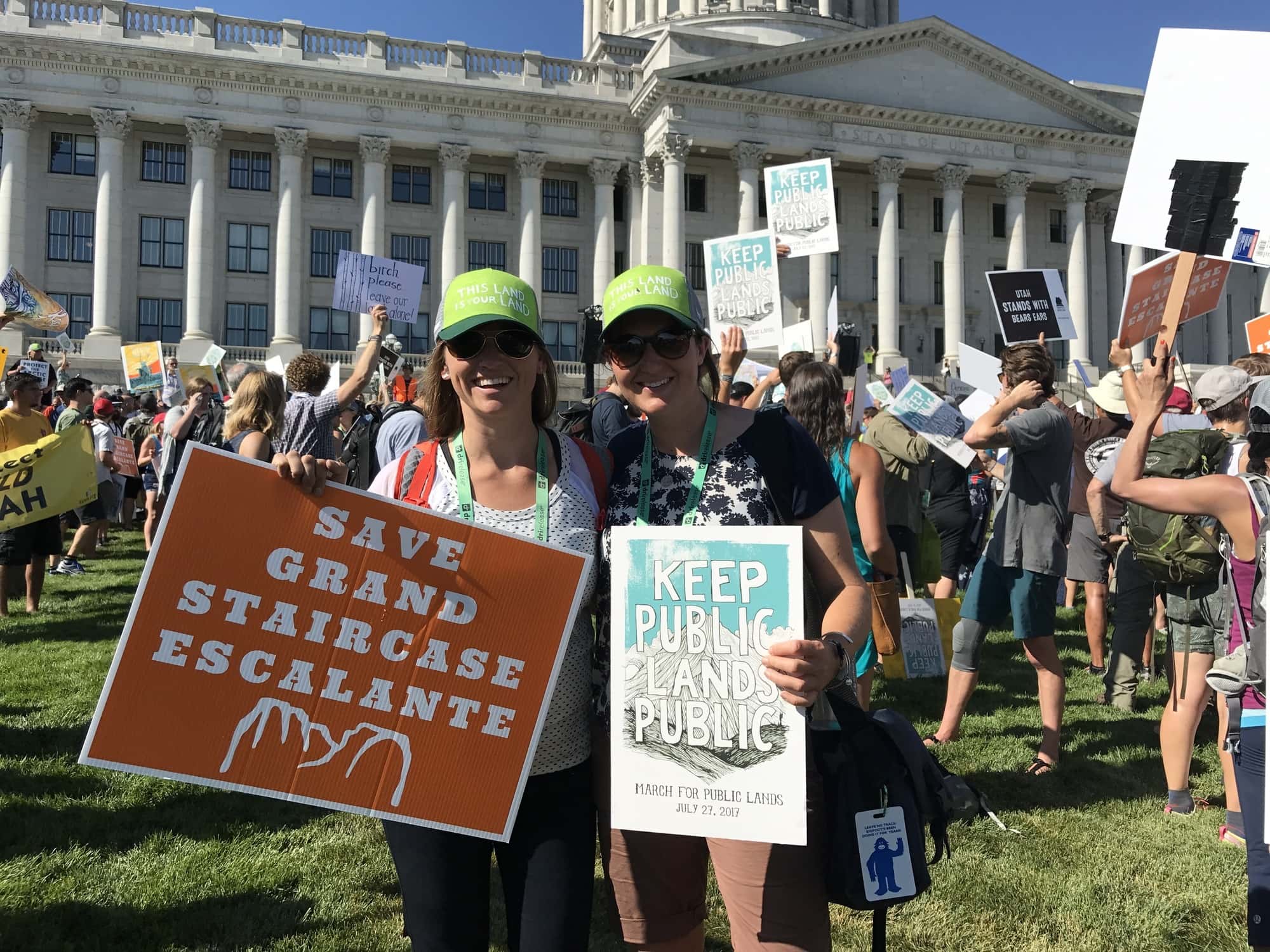 VOTE THE OUTDOORS: HOW TO BE AN ENGAGED OUTDOOR ENTHUSIAST AT THE POLLS
Before I started Bearfoot Theory, I used to work in the conservation policy field in Washington DC. I spent two years working on the Hill for a US Congressman and another year at the Pew Charitable Trust advocating for strong environmental policies. That experience taught me the importance of being an engaged outdoor enthusiast and how to Vote the Outdoors when selecting candidates at the polls.
Did you know that only 42% of registered American voters turned out for the midterm elections in 2017, and only 60% head to the polls for presidential elections on average. This means that there's a good chance your voice as an outdoor enthusiast isn't being heard.
Our elected officials and their positions on public lands issues are directly correlated to the longevity and quality of your outdoor experiences. So we at Bearfoot Theory encourage you to advocate for yourself and your wild places and to Vote the Outdoors in this upcoming election.
Here's your guide on how to be an engaged outdoor enthusiast and Vote the Outdoors at the polls.
Step 1: Make Sure You Are Registered to Vote
This one is the most simple and important step to being an engaged outdoor enthusiast: register to vote. Go to https://vote.gov/ and check the deadlines for both voter registration application and election dates. If you aren't going to be in your local town to physically submit your vote, check the deadlines for an absentee ballot application and submission. This way you can know for sure that your vote still counts!
Step 2: Be Prepared at the Polls
After ensuring that you are registered to vote in person or by mail the next box you'll want to check off is coming prepared to the polls with all necessary information and required documents. Not sure where to start? Go to https://www.usa.gov/election-day which gives you an outline of all this info and state by state directory for poll stations.
You can also use a resource like Ballot Ready that allows you to find your polling station and date and provides a list of your local, state and federal candidates.
Get prepped by reading through a sample ballot online or by requesting one in the mail to know what to expect ahead of time.

Step 3: Know the Issues
Alright, we'll admit that this one is easier said than done. It's tricky to parse through all of the news and media directed your way, but as an engaged outdoor enthusiast at the polls, it's also your responsibility to know before you go so you can #VotetheOutdoors.
Think about the major legislative and environmental issues that you care about most and want to see your politicians take action on for a positive change. It's important to have a policy agenda with solutions in mind that you want your representative, congressman or woman, and senators to help move forward.
Some of the major legislative issues that impact the outdoors include climate change, marine debris, and funding and protections for public lands and national monuments.
If you need more information on these topics, read our list of top environmental groups that you should know to help get you up to speed. This list covers the major groups that are focused on wildlife preservation, public land, national parks, marine conservation, and climate change.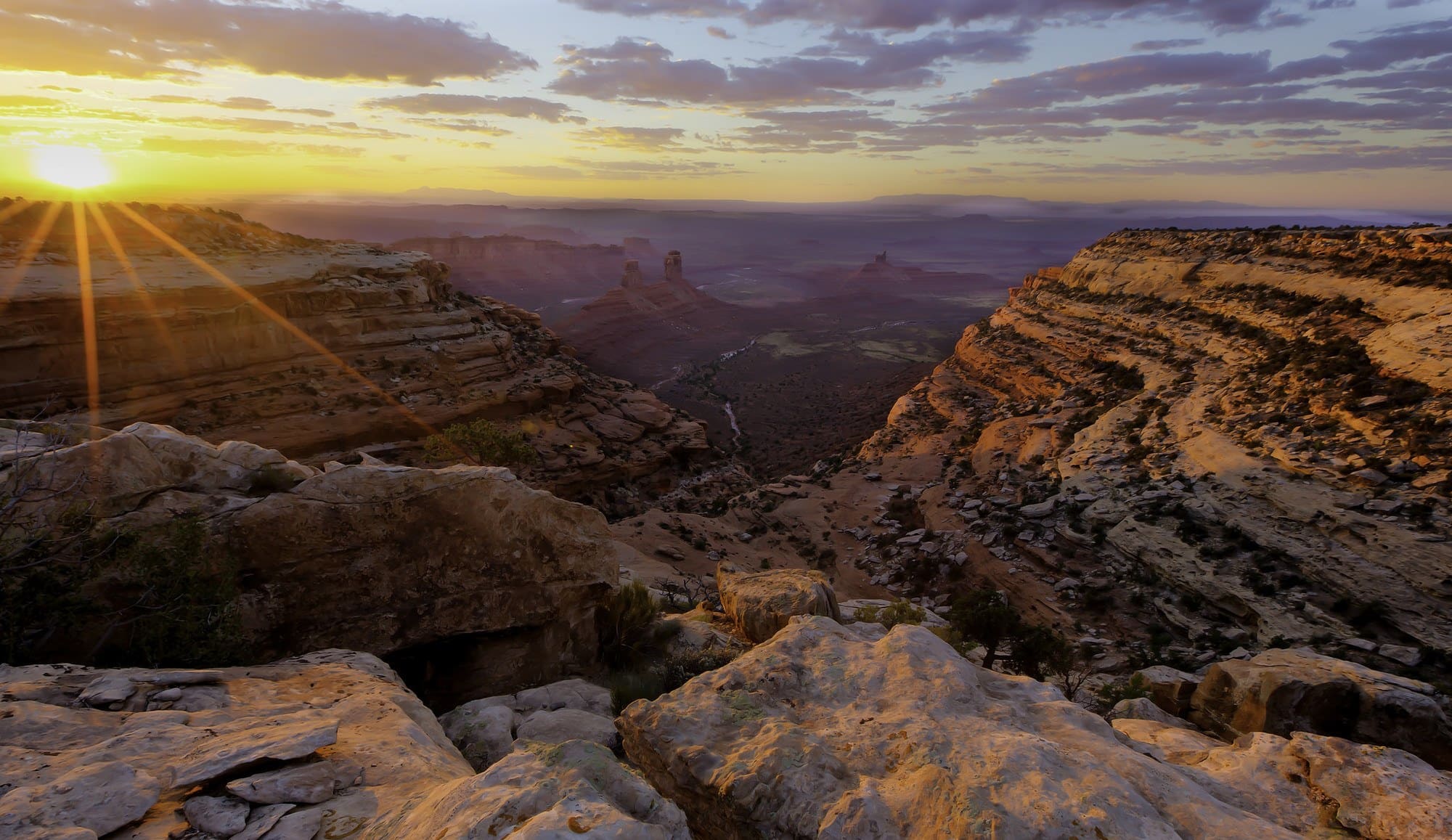 Bears Ears is one of the National Monuments under serious threat in the current administration. 
Step 4: Know Where Your Candidates Fall
Discover which politicians represent you on a local, state and national level and then do some more digging. What are their views? Who is their challenger and do you feel that they can be a larger voice for the environmental topics that matter to you as an outdoor enthusiast? Which companies have donated to the candidate's campaigns?
In general, Democrats tend to be pro-conservation, but that doesn't mean that all Democratic candidates have the same viewpoint. Where candidates fall can be impacted by who their major campaign donors are and also whether they live in a swing district and have a tough race.
It's up to you to know who they are and what policies they support. While it's easy to vote on party lines, it's better to know where the candidates stand on the issues. Don't be a biased voter but an educated one.
Here are some of our favorite resources where you can learn more about your elected officials' stance on outdoor issues. 
Outdoor Industry Association Congressional Scorecard
One of our favorite resources to help answer these questions is the OIA Congressional Scorecard. This is an easy cheat sheet for voters who want to know how their candidates rate on some of the most important environmental issues affecting the outdoor recreationists.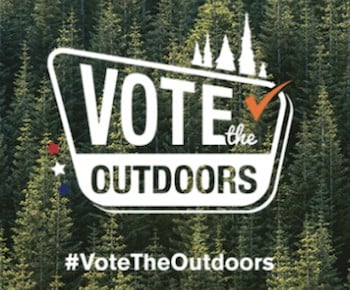 Protect Our Winters Voter Guide
The folks over at Protect Our Winters (POW) have also released a ton of free information on which policies are crucial to protecting our natural world with their policy agenda and their comprehensive voter guide to help you #VoteTheOutdoors.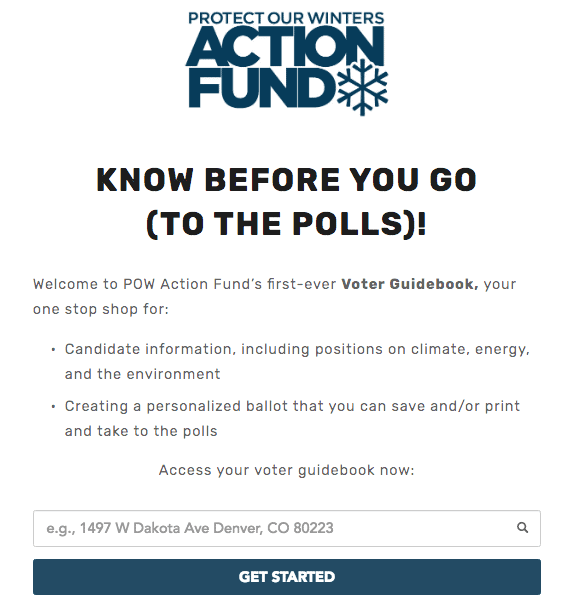 The Sierra Club makes it easy for you to vote the outdoors and for the right candidate on a local level with their own voter guide. We like this resource because it highlights local initiatives.
League of Conservation Voters
Finally, the League of Conservation Voters has one of the most in-depth Congressional scorecards that gives elected officials a grade based on their voting history.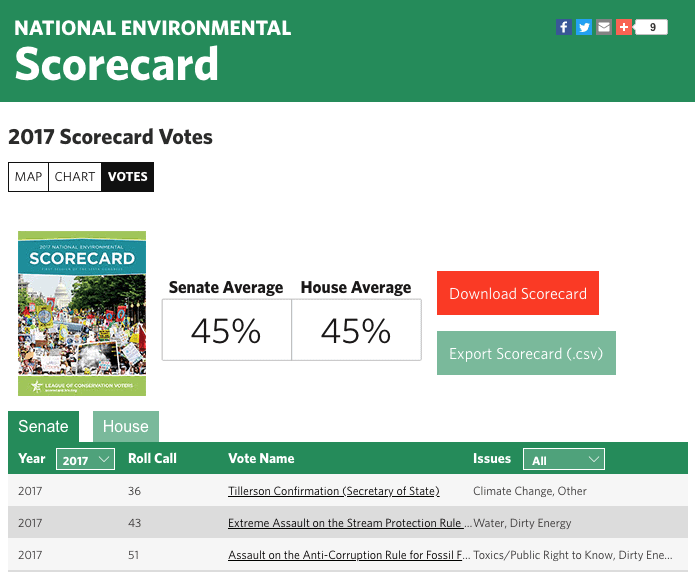 Step 5: Encourage Others to Vote the Outdoors
As an outdoor enthusiast, you are one small yet very important piece of a much larger economic powerhouse. According to the folks at the Outdoor Industry Association (OIA), each year Americans spend $887 billion on outdoor recreation which in turn provides jobs to 7.6 million other lovers of the outdoors. Remember that when you step into the voting booth to #VoteTheOutdoors you are an advocate for your favorite wild spaces alongside the economy that they support.
Even more important is having this conversation with others. Knowledge is power, and when shared, can empower others to take action as well. Tell them about the resources you find helpful, share this blog post with them, or simply check-in and remind your family and friends to get active and vote.
Don't just arm yourself with the truth but spread the word and encourage other outdoor enthusiasts to #VotetheOutdoors. Have real-life conversations off of social media that aren't fueled by political differences but a shared passion.  It might feel small, but this a big way to make a difference when it comes time to submit your ballot and truly make a lasting impact.
Step 6: Take It a Step Further
Super motivated to make a positive change? There's plenty more you can do to get involved. If your current elected official is running for re-election,  call and write them to share your thoughts and opinions on the policies that matter most to you as an outdoor enthusiast, especially if they are a shoe-in to win.
Consider donating your time and money to candidates who support legislation that you want to move forward and encourage others to vote for them as well.
Don't just get informed on the current issues at the polls, but stay informed and continue to be politically active after the election is over. Make your voice heard and vote count at every election, because it matters and makes a difference. During election years with low voter turnout a single ballot cast is worth even more than before, so don't tune out but stay tuned in. As always, remember to be an outdoor advocate every day.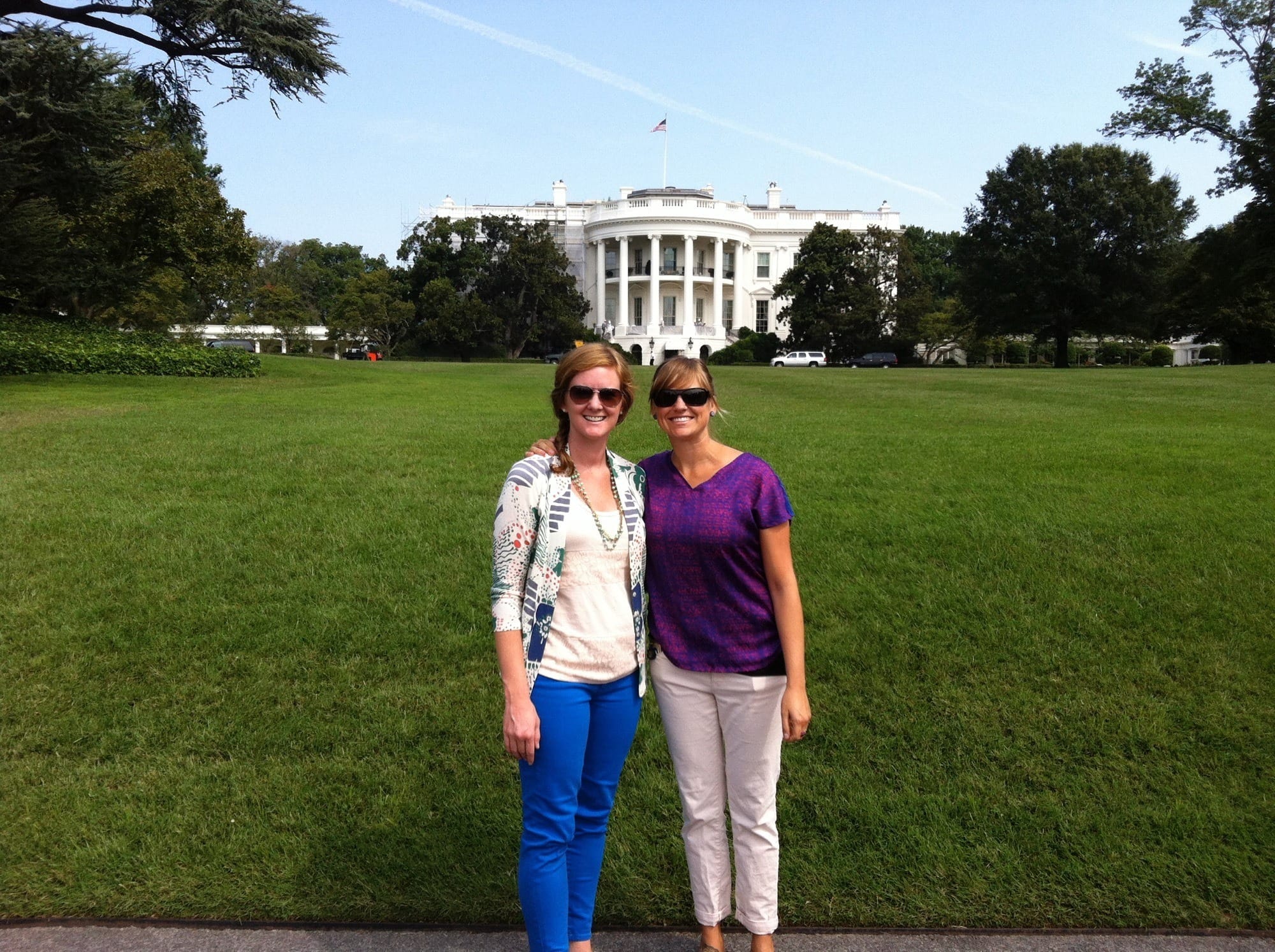 See you at the polls in November!
How are you prepared to vote the outdoors this upcoming election season? What advice do you have for being an engaged outdoor enthusiast in your local community? Share your thoughts below in the comments.