10 Volunteer Trail Organizations to Get your Hands Dirty With
Swap out a day of bagging peaks for bagging trash on your favorite trail by getting involved with a great volunteer trail maintenance group or organization.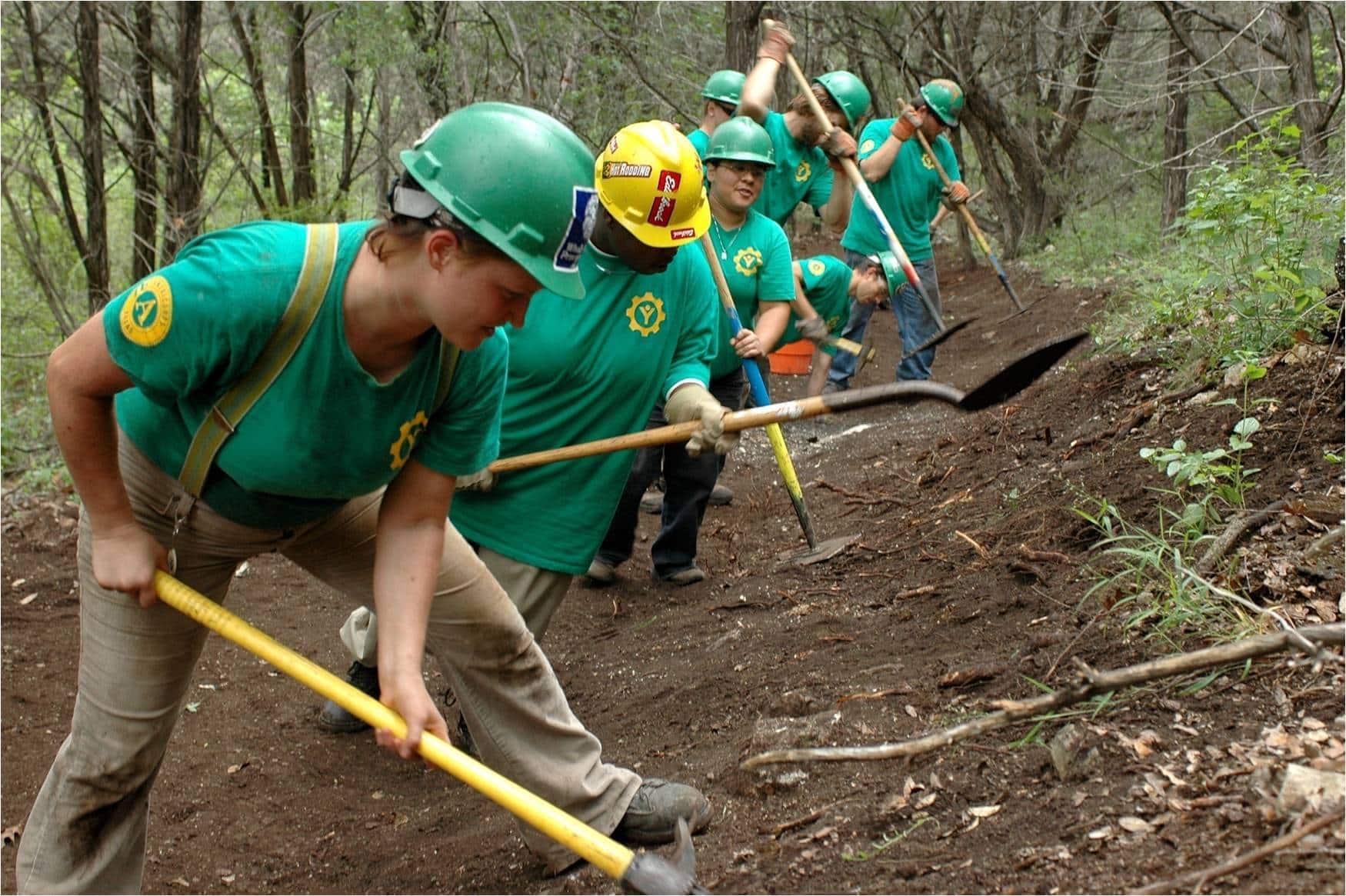 10 VOLUNTEER TRAIL ORGANIZATIONS TO GET YOUR HANDS DIRTY WITH
Spend any length of time outside on a hiking trail and you're bound to come across examples of well-kept trails, perfectly placed trail blazes, helpful signs or even carefully-crafted stone steps guiding you along. Whether it's trail building, trail maintenance, and trail repair or even a monthly clean-up, you have volunteer trail maintenance groups to thank for keeping those paths pristine.
At Bearfoot Theory, we believe in being mindful and respectful stewards of the lands we love and joining a volunteer organization is a great way to do just that. Consider swapping one-day of bagging peaks for bagging trash on your favorite trail or lending a hand for a weekend to repair a damaged park or section of trail. There are plenty of opportunities to get involved with a volunteer trail organization.
Need a place to start? Here are 10 great volunteer trail maintenance groups to help you get out there and start making a difference.
[separator style_type="icon" /]
1) Pacific Crest Trail Association (CA, OR, WA)
The PCTA has a dedicated team of volunteers who do everything from clean-ups to overnight stays where they take on larger projects. Whether you are an occasional day hiker or a seasoned backpacker, there are plenty of resources and opportunities to get involved — they even offer Trail Skills College to those who are super interested in volunteer trail maintenance groups. Sign us up!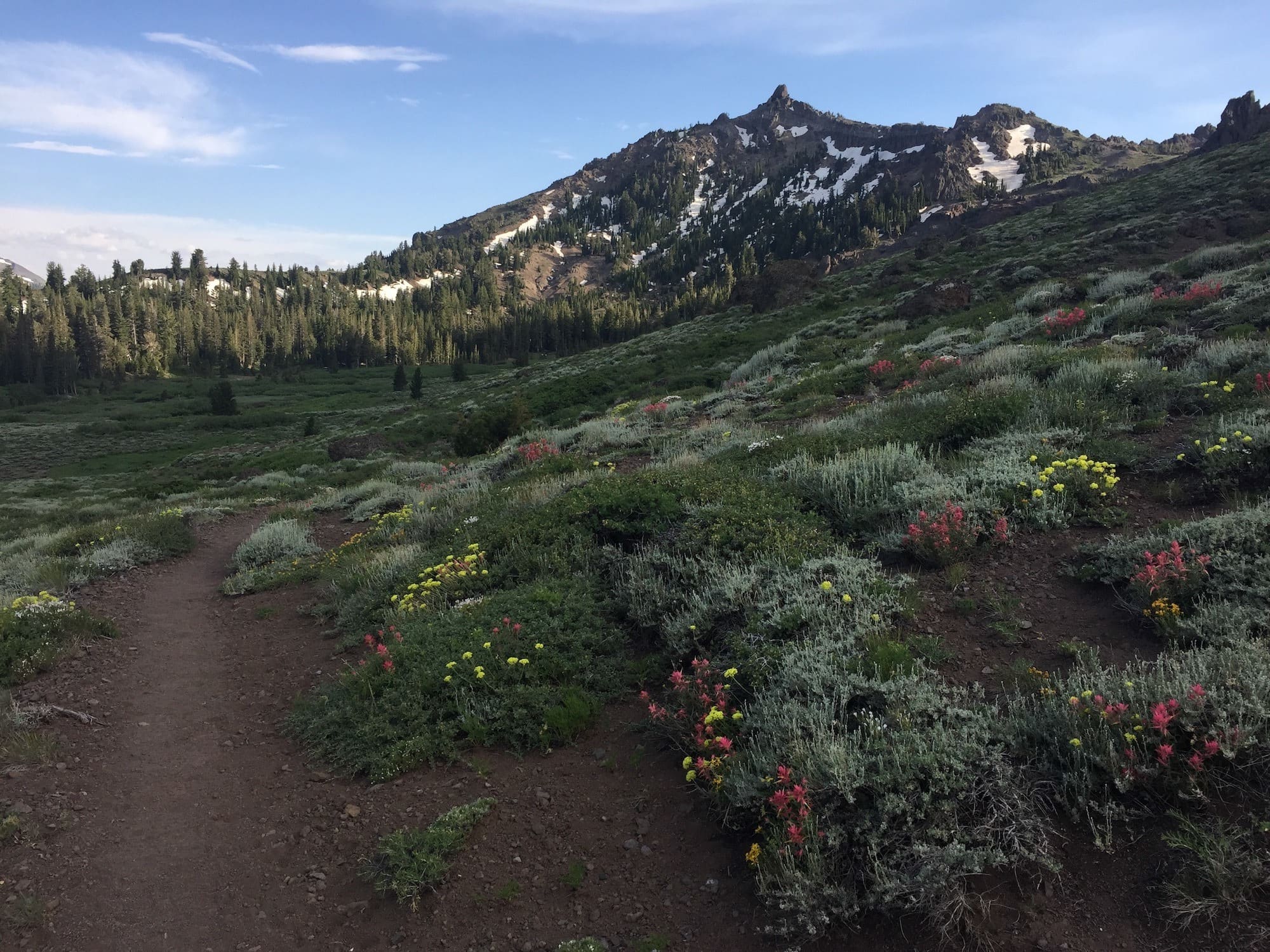 [separator style_type="single" /]
2) Wildlands Restoration Volunteers (CO, WY)
Join the Wildlands Restoration non-profit volunteer trail maintenance group and support their mission to restore, conserve, and protect the natural landscape in Colorado and Southern Wyoming. They focus mainly on conservation projects, so it's a unique chance to truly make an impact in your environment.
[separator style_type="single" /]
3) The Green Mountain Club (VT)
The members of The Green Mountain Club maintain over 500 miles of trails in Vermont's Long Trail System. Their Long Trail Protection Campaign is working to preserve the last 6.5 miles of the LT that are unprotected by National and State Park services. If you are looking to get involved, you can help monitor protected lands through their Volunteer Corridor Monitoring program or if you'd like to get away and join a trail crew for a week or more, check out their Volunteer Long Trail Patrol program.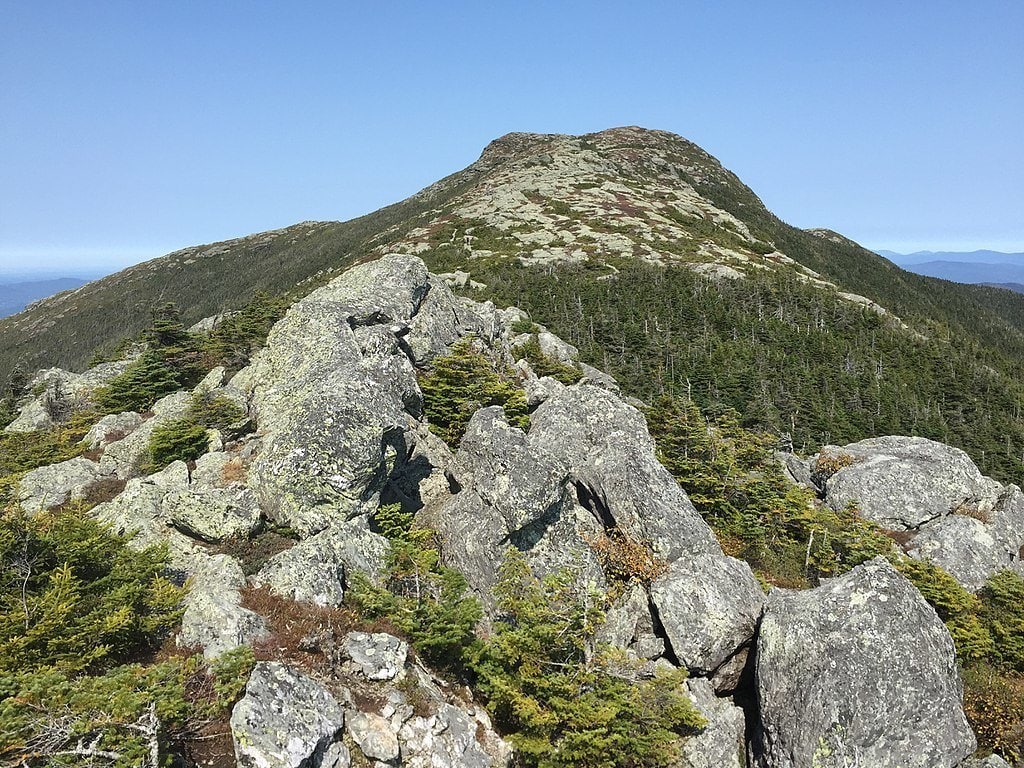 [separator style_type="single" /]
4) American Hiking Society (Nationwide)
The American Hiking Society works with organizations and non-profit groups to care for and maintain trails all over the U.S. with their program, Volunteer Vacations. Get a volunteer trail maintenance group together, pick a spot and have the AHS help you plan, coordinate, and even promote your mission to create a team of dedicated, and hard-working volunteers who will spend their "vacation" caring for trails. They even work with the National Park Service, State Parks and National Forest and Wildlife Service in your area to help make it a success.
[tagline_box link="https://bearfoottheory.com/top-environmental-groups-you-should-know/"]Check out these environmental groups you need to know about[/tagline_box]
[separator style_type="single" /]
5) The Trail Center (Northern CA)
Based in of the San Francisco Bay area, the Trail Center is a non-profit volunteer trail maintenance group that maintains and cares for trails in the Northern California region. In addition to trail clean-ups, they also run trail building and repair trips led by their crew on a monthly basis.
[separator style_type="single" /]
6) Florida Trail Association
This southern state is famous for its expansive, biodiverse National Parks and wetlands, so if you're local consider chipping in with this volunteer trail maintenance group to keep them that way. The Florida Trail Association preserves and maintains the 1,300 mile-long Florida Trail, covering regions like the Gulf Islands National Seashore and Big Cypress National Preserve.
[separator style_type="single" /]
7) The Appalachian Trail Conservancy (East Coast)
The famed Appalachian Trail is highly-trafficked year after year by ambitious hikers and backpackers. For that same reason, it often needs plenty of TLC to keep it in good condition. The Appalachian Trail Conservancy does just that by providing volunteer crews who service, maintain, manage and repair the trails — sometimes even relocating portions of it for protection. They also help to maintain shelters and lean-to's and monitor invasive species. The A.T. conservancy is broken up by state, so hop onto their website to contact your local volunteer trail maintenance group.
[separator style_type="single" /]
8) Appalachian Mountain Club (Northeast)
Northeastern hikers and backpackers can lend a hand by volunteering with the Appalachian Mountain Club. The AMC has day and overnight volunteer trips that are open to both children and adults of all ages, plus a professional crew that works in the White Mountains region to protect these beautiful trails as they experience more and more visitors. Getting involved with one of their volunteer trail maintenance groups means helping to care for over 1,800 miles of trails in the Northeast.
[tagline_box link="https://bearfoottheory.com/how-to-be-an-outdoor-advocate/"]Learn how to become an advocate for the outdoors
[/tagline_box]
[separator style_type="single" /]
9) Arizona Trail Association
Hike straight through the entire state of Arizona, North to South, and you'll encounter the work of an Arizona Trail Association volunteer. They offer volunteers the chance to help repair, maintain and clean the passages, and administrative and fundraising positions that help support the ATA in other ways. Want to know everything there is to know about trail maintenance? They've got a program for that! Check out the ATA's Trail Skills Institute to learn more.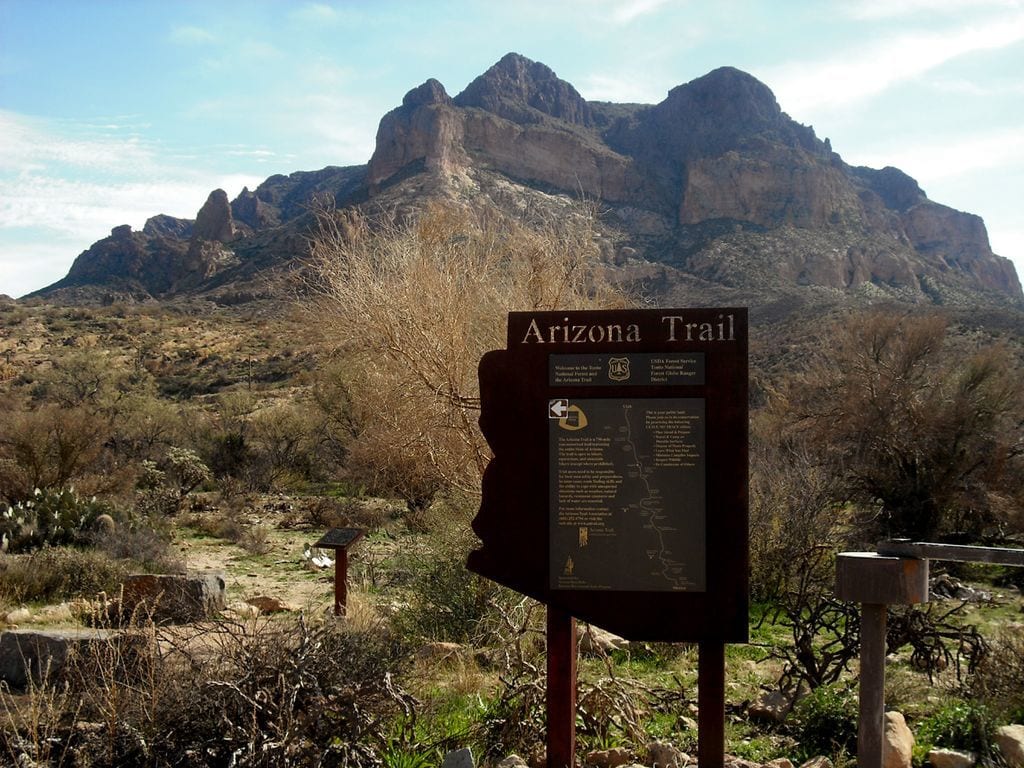 [separator style_type="single" /]
10) National Park Service
If you frequent the trails of your local National Park consider becoming a volunteer! The NPS has a Volunteers-In-Parks service that helps you get involved in protecting and stewarding our public lands. You'll even get free access once you've garnered 250 hours of service.
[separator style_type="single" /]
What are the volunteer trail maintenance groups that you are a part of? Got any questions or advice about how to get involved? Leave us a note in the comments below!
[content_box title="Read Next"]11 Ways to Connect With Other Outdoor Women
How to Find Health and Happiness Through the Outdoors
The Best Trail Finder Apps and Websites for Discovering Local Hikes
The Impact of Climate Change on Outdoor Recreation
[/content_box]