2018 TRAVEL TECH GIFT GUIDE
Our 2018 Travel Tech Holiday Gift List is sponsored by Verizon. As always the gifts and words on this list were thoughtfully crafted by me. 
The gifts on our 2018 Travel Tech Holiday Gift List are smack dab in the middle of the intersection where gearheads, jet-setters, outdoor enthusiasts and tech nerds meet. No matter where you're traveling to or what you're doing, this list has a little something for everybody—no IT experience necessary.
Whether you are shopping for your favorite must-stay-connected traveler or yourself, this travel tech gift list features some of the most versatile, fun, and multi-functional gadgets that I have been using on recent trips.
Here's the Bearfoot Theory travel tech gift guide for the 2018 holiday season.
Travel Tech Gifts for Athletes on the Go
Bose SoundSport Pulse Wireless Headphones
Five hours worth of crystal clear, high-quality, wireless sound? Yes. Please. I've used these weather and sweat-resistant Bose Bluetooth headphones from everywhere from the trail, the plane and beyond. They are comfortable, stay put in your ear, and when paired with Bose's app, they can be used to track your heartbeat.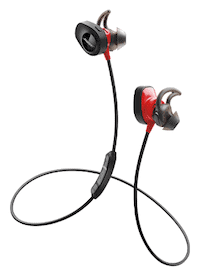 The Fitbit Versa is a travel tech gift perfect for the athlete on the go. More than just a smartwatch, the Fitbit Versa is a tool for keeping your fitness goals on track. Heading out for a spur of the moment hike? Check your Fitbit for a quick weather update first. Want to keep track of your heart rate, fitness levels, daily steps and REM sleep? That's also on your Fitbit. Plus, there are a number of apps you can download, like Strava, and you can stream music on Spotify and create Pandora playlists that will keep you going when you pair them with Bluetooth headphones.
It can't be used to access your email (which is good if you prefer to limit email distractions), but you can get text notifications. At first I didn't think I would like this, but I actually find it very handy. If I'm out at dinner with a friend, I can quickly see if something is urgent, without having to pull out my phone, allowing me to stay engaged in conversation.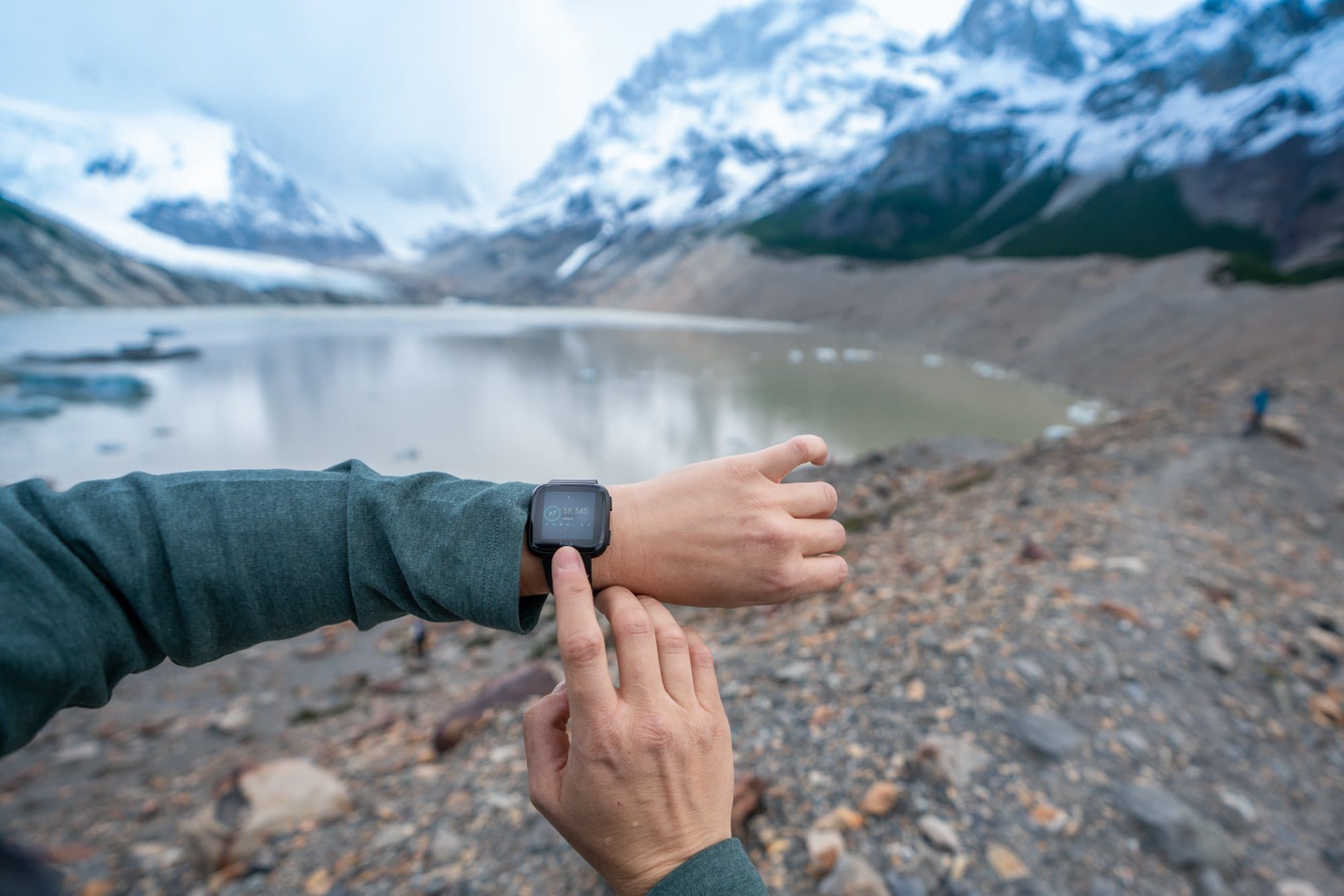 Travel Tech Gifts for Staying Connected
Connect to wifi, Google assistant and all of your important data anywhere with the Google Pixelbook. Its 4-in-1 design allows it to function as a laptop, tablet, tent or entertainment mode which means it adapts to what you're doing, not the other way around. I like that the Pixelbook is smaller than a full-blown laptop making it easier to carry on big international trips. You can also download a mobile version of Lightroom on the Pixelbook, which is key for editing photos on the road. And once your photos are edited, you can upload them straight to Instagram from the Pixelbook.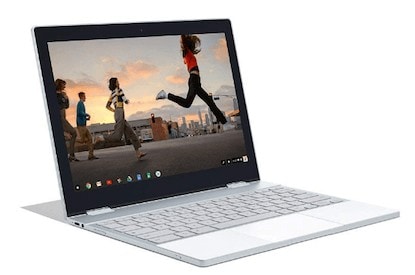 Morphie Powerstation XL Plus
Get a charge even when you're going off-grid with the Mophie Powerstation XL Plus. It's pocket-sized, lightweight and, well, cute, thanks to its Rose Gold exterior and sleek design. I find it to be extremely fast, and it also has a built-in iPhone cord, so can leave your normal cord plugged into its wall charger.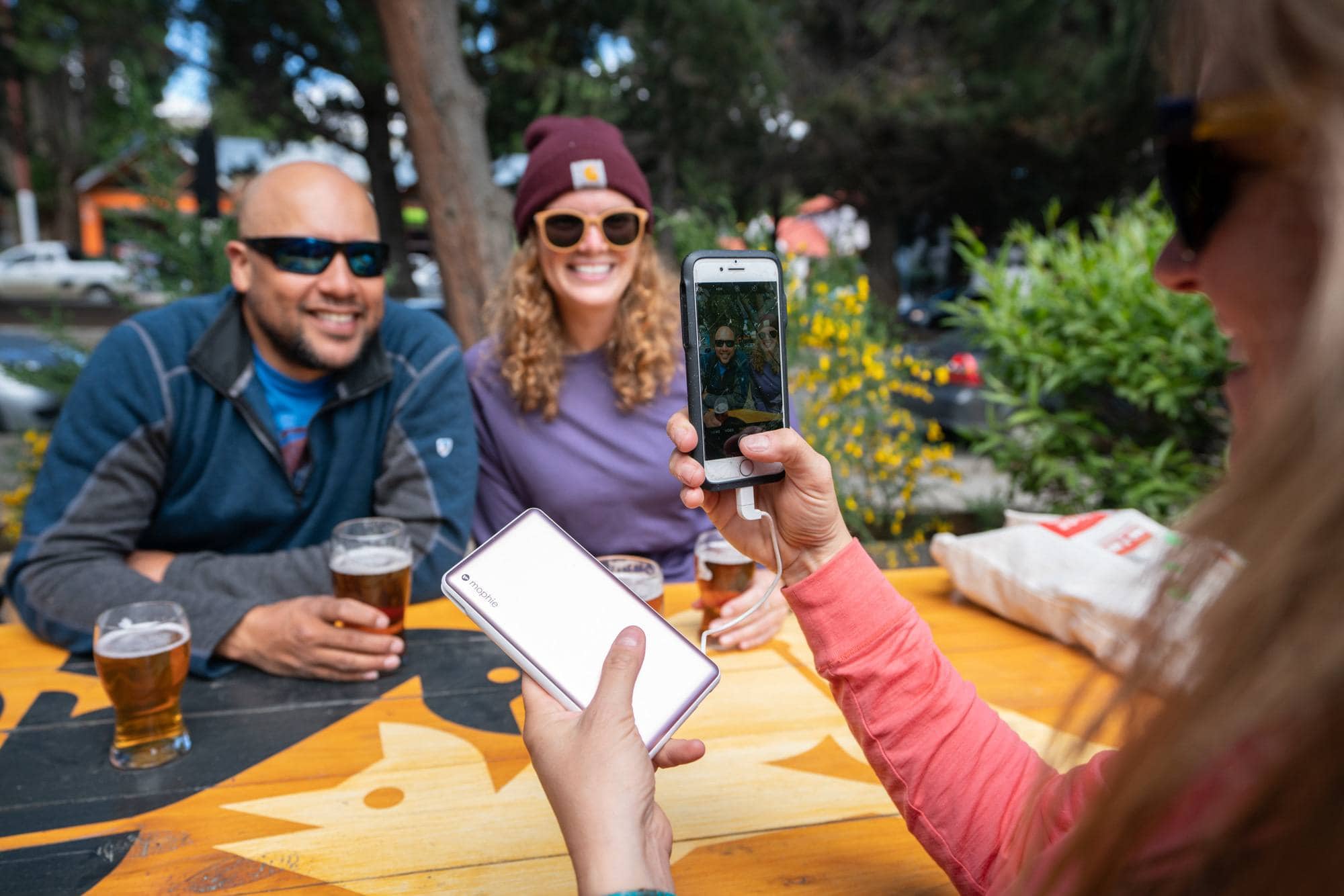 Verizon International Adapter Wall Charger Kit
Stay powered up around the world with Verizon's International Travel Charger Kit that includes swappable adapters for most global locations. Plus, it has a 6-foot cord so you won't be bound to short cables in airports or hotels. A perfect travel tech gift for the wanderluster in your life or even yourself!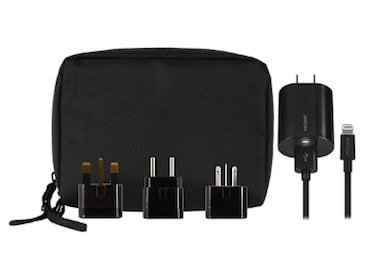 Travel Tech Gifts that Protect your Stuff
The TileSport 2pk will is the perfect gift for the traveler who is constantly losing their stuff. The TileSport is a tracking device that allows you to see the exact GPS location of your stuff via an app on your phone. I find this useful when you are traveling abroad on public buses and have to put your stuff in the bus's storage compartment or on domestic flights in other countries. In those situations, I hide a TileSport in my luggage as a just in case. That way if my luggage gets lost or taken by someone, I can immediately track it down.
For everyday life, I keep the TileSport on my keychain. If I ever can't find my keys (which happens a lot in my Sprinter Van), I press a button on my phone and the TileSport on my keychain starts to beep.

ZAGG InvisibleShield Glass+ for iPhone
Protect your phone from your most butterfinger moments with this InvisibleShield Glass lining. It might not make it totally smash-proof but it will certainly give your screen a longer life, keep it clean and won't interfere with image quality.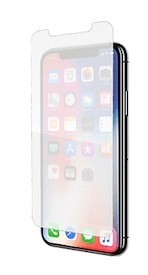 Fun Travel Tech Gifts
Lifeprint Photo and Video Printer
The Lifeprint Photo and Video Printer is a fun way to make friends and memories when you are traveling. It's a compact, travel-friendly, handheld printer that lets users print out small photos right then and there by pairing with an app on your phone. You can use the app to customize your photo, add edits and other fun extras before printing.
I love being able to print photos on the spot for locals when I'm traveling. The photo below is from a recent experience in Patagonia when a chef named Gabo in Calafate had us over for Thanksgiving dinner. We took a group selfie on my GoPro, I transferred it to my phone, and then was able to immediately print a photo for Gabo, who stuck the photo right up on his fridge.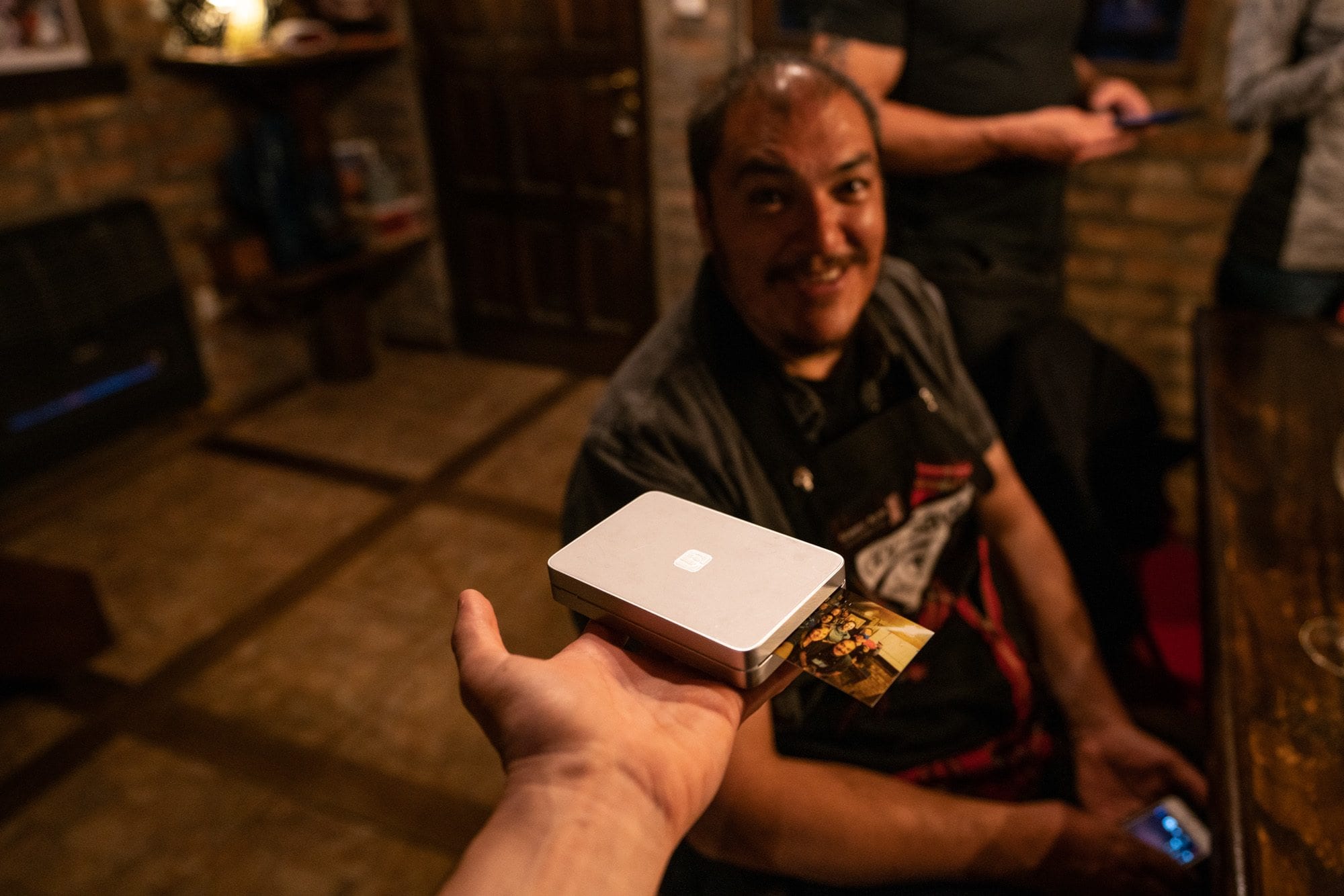 What other must-have travel tech items do you have? What else would you add to our travel tech holiday gift list?