Photo: Andrionni Ribo
Back in the day, I spent a year living in the Mission in San Francisco. It was right after college and a bunch of us flocked from Tacoma, Washington in search of sunnier skies, good music, and easy access to all of the outdoor adventures that the golden state offers. It was one of the best years of my twenties, and every time I go back for a visit, I'm grateful for the time I got to spend there.
The San Francisco Bay Area and Silicon Valley may appear tech-focused from the outside, but residents know there is no shortage of ways to get outdoors in San Francisco. And in this post, my friends Angel and Michelle, SF-residents and authors of the blog Anywhere At Home, share their pictures and their five favorite outdoor activities in San Francisco and the surrounding region.
**And a little extra Bearfoot Tip…San Francisco has one of the best live music scenes in the country. From larger venues like the Fillmore (my all-time fav) or the Fox Theater in Oakland to dozens upon dozens of local spots, there's always something going on. So make sure to check out the music calendar on a site like JamBase before you get there.
Outdoor Activities in San Francisco: Top 5 Ways to Get Outside in the Bay Area
by Angel and Michelle
We've spent the last several years exploring all of the outdoor activities in San Francisco and Bay Area and discovered the best of what this region offers. For those of you looking to take a San Francisco vacation, here are our top five ways to get outside and have a San Francisco outdoor adventure.
Camping
For a view of the city and the Golden Gate Bridge, there are only a couple campsites available. Pitch your tent at Angel Island or Kirby Cove or Bicentennial Campground (in the Marin Headlands) to get a stunning view of the city, with the quiet of a campsite. You will feel like you are in two worlds at once. Bicentennial Campground is, quite possibly, the best due to its location and price (free!). Reservations are required for all of these and should be made online far in advance.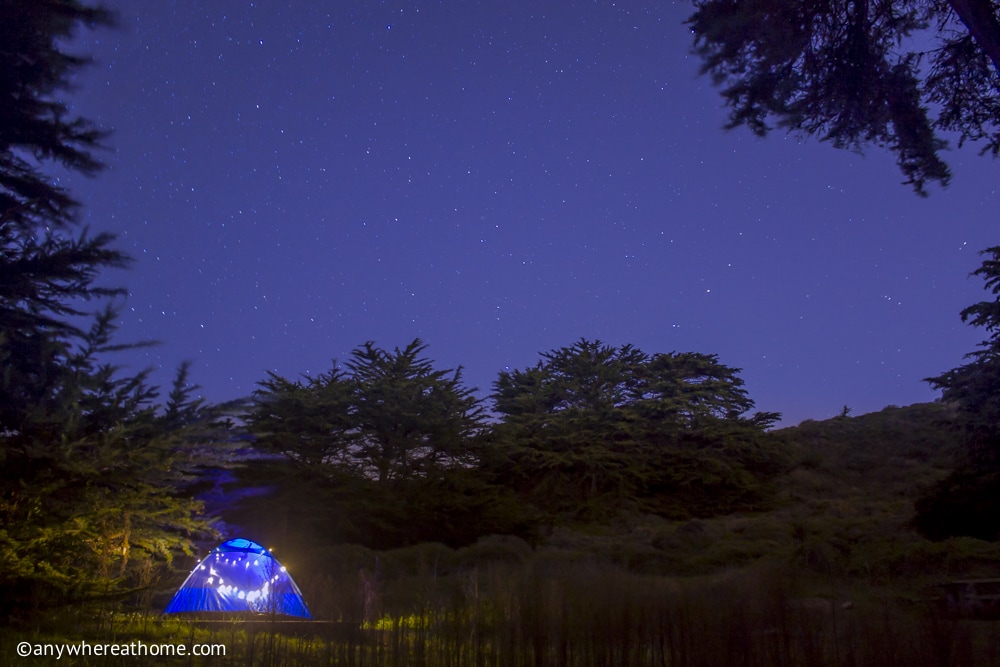 For multi-day backpacking trips, head south of San Jose to find Henry W. Coe State Park, the largest state park in northern California. This park is filled with rolling hills and few people, making it perfect for a multi-day trip. Generally there is no need for a reservation, just start your journey at the headquarters or obtain a permit at your desired park entrance.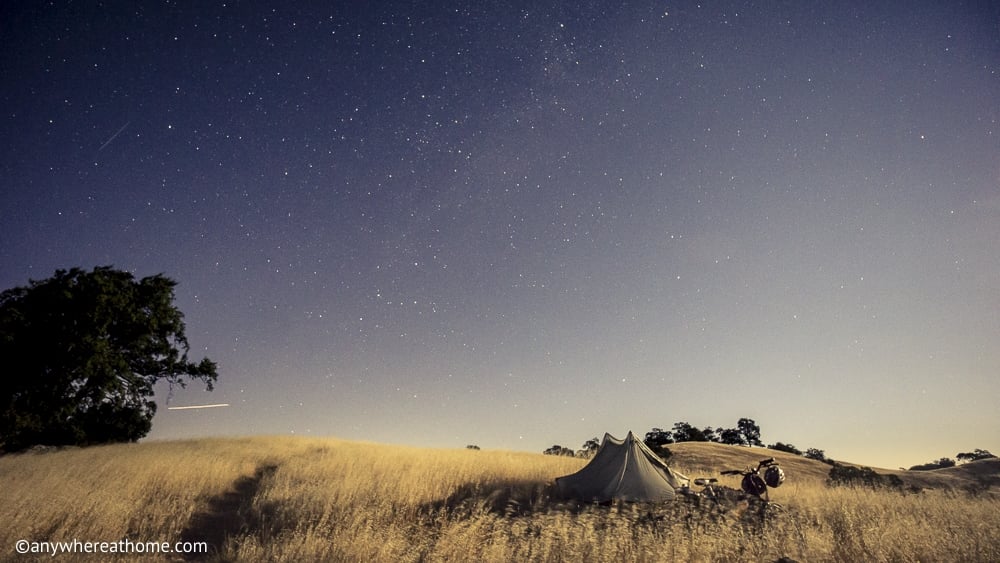 Rock Climbing
Yes, you could just drive a couple hours to Yosemite, but there are some incredible spots for climbers closer to home. The San Francisco Bay Area is filled with great rock climbing spots. One popular spot is south of Silicon Valley at Castle Rock State Park. You will find tons of bouldering and top rope routes with a view of the Santa Cruz mountains and the ocean. All skill levels are welcome, and if you don't know how to climb, it's a great place to learn. If you are a total newbie with no climbing partner, check out one of the local tour companies – such as Castle Rock Climbing School – that offer climbing lessons.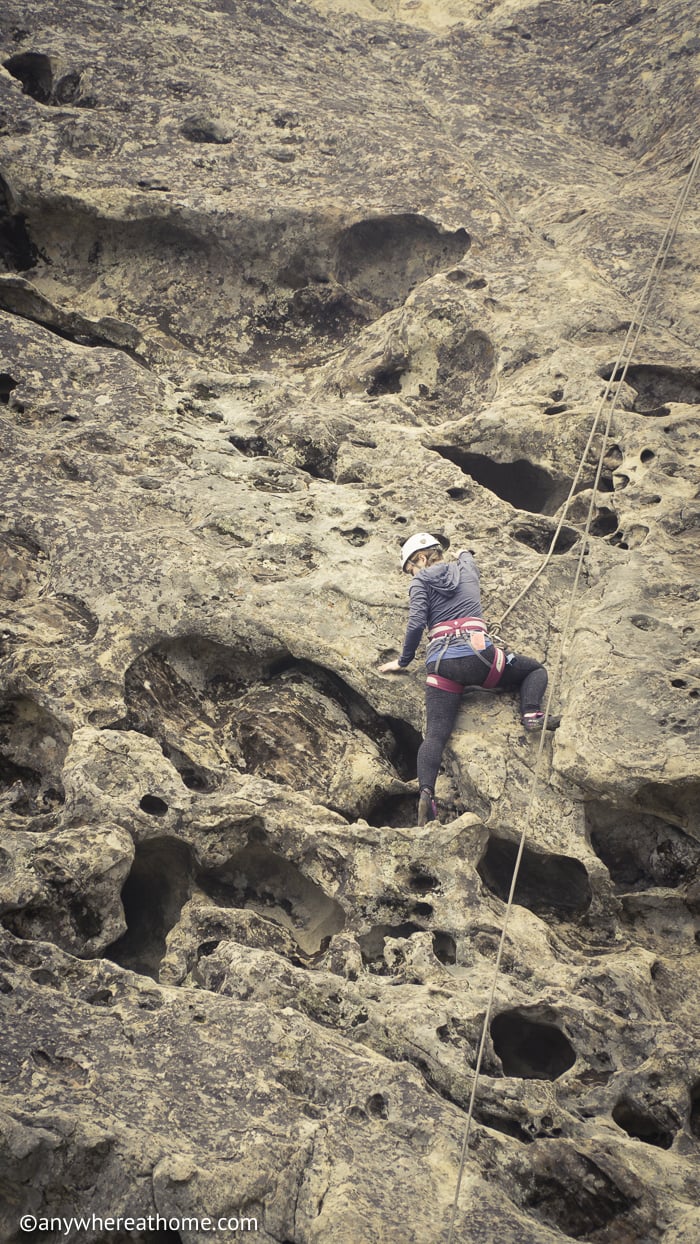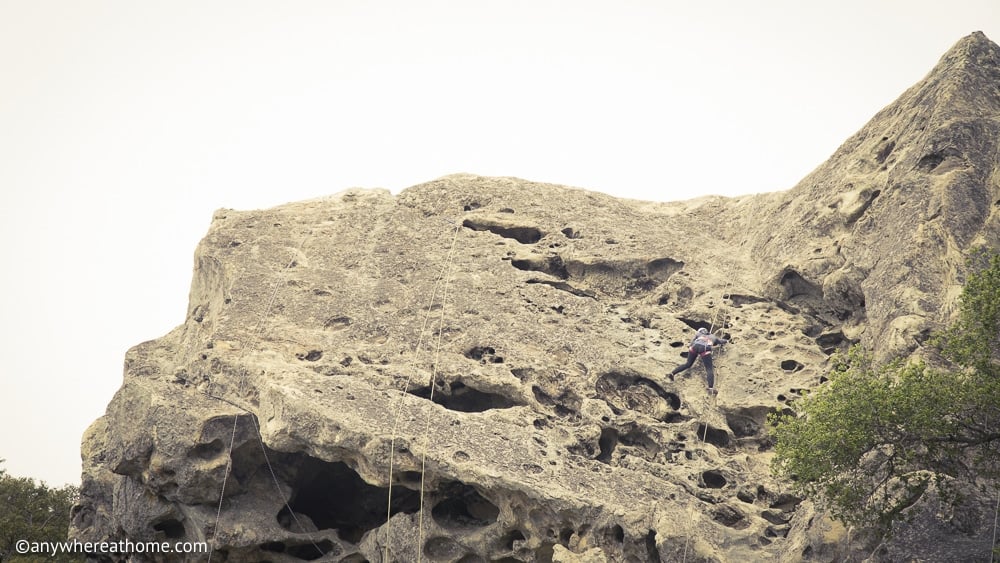 In the East Bay, head to Mount Diablo State Park to find trad, top rope, and sport climbing routes. Mount Tamalpais, in the North Bay, is a great option for beginners, with plenty of easy climbs with a view of the Bay Area. A little further away, the newly designated Pinnacles National Park is a quiet national park with plenty of volcanic rock to scurry up.
Hiking
Thousands of miles of trails connect throughout the San Francisco Bay Area and even south of Silicon Valley.  Stay close to the city by hiking along the Batteries to Bluffs Trail or visiting Lands End. Or take a shuttle north to visit Muir Woods and explore one of the last remaining stands of coastal redwoods. If you want to escape the city by heading south, explore one of the many parks in the Mid Peninsula Open Space Preserve.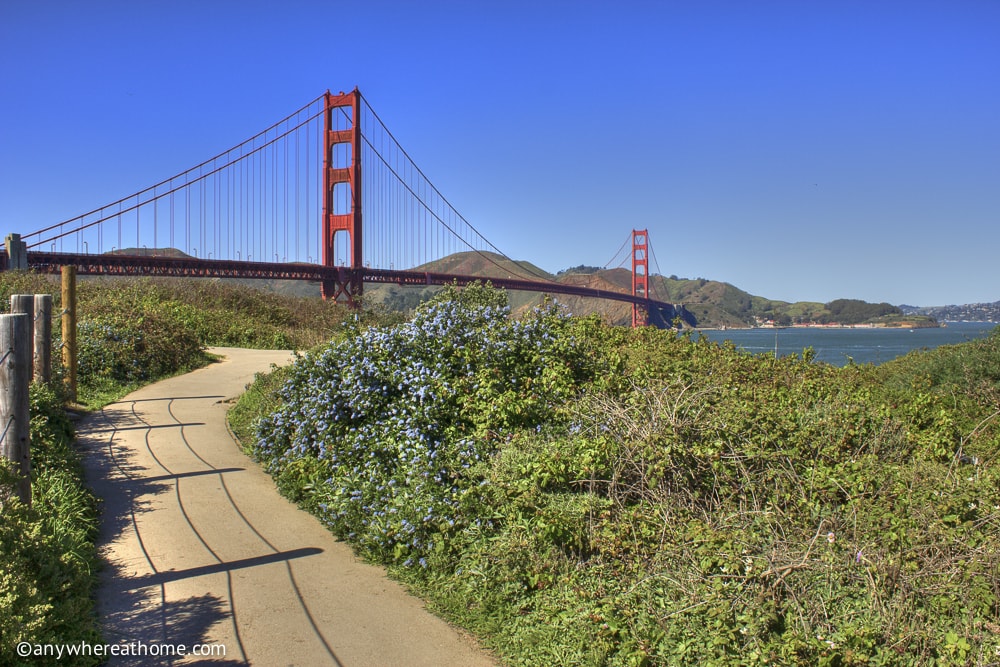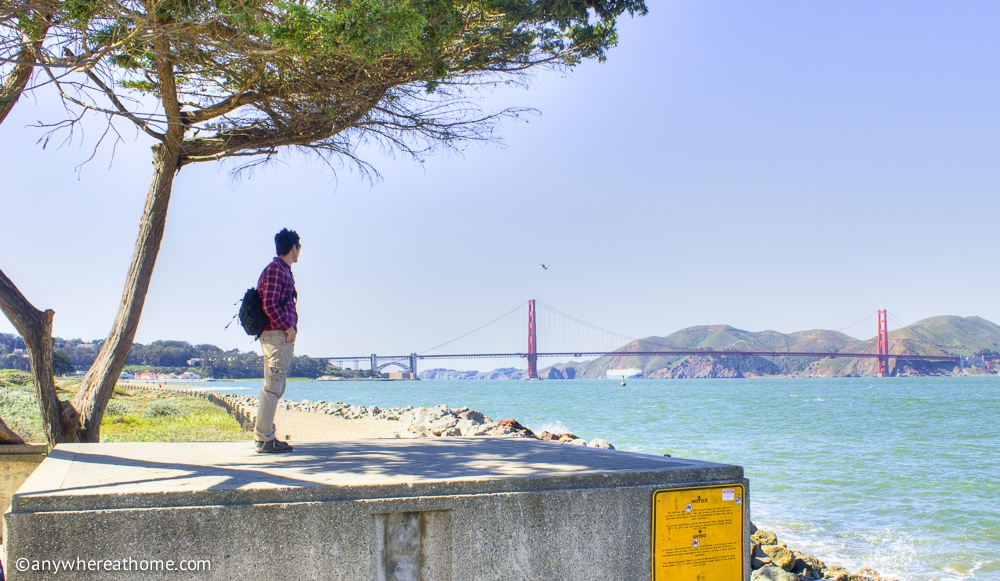 For a more definitive guide to hiking in San Francisco, the Bay Area Hiker is a wealth of knowledge to plan a day hike of any length.
Kayaking
Angel Island is a popular destination for kayakers in the San Francisco Bay Area because it's easy to get to from San Francisco or Sausalito. Be aware that the currents in the Bay Area can be strong, especially if it's windy, so beginner might consider a guided tour. For a little added adventure, hit the bay at night and take in that beautiful skycap under the stars.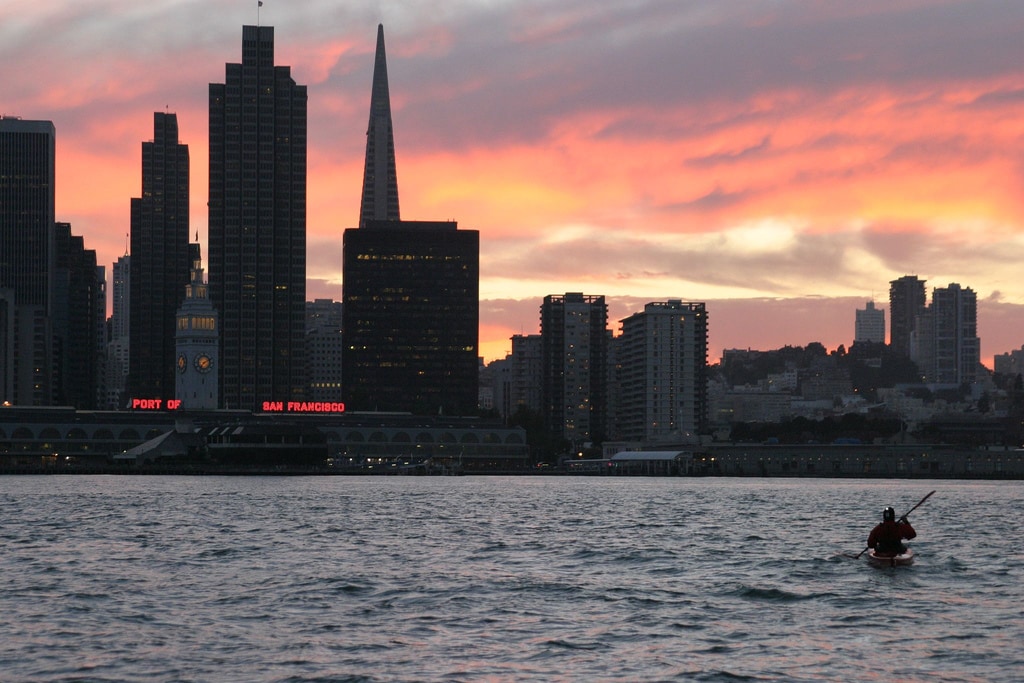 Photo: City Kayak
Biking
If you are visiting San Francisco, it's pretty much a given that you have to see the Golden Gate Bridge. Why not get some exercise at the same time! Rent a bike from one of the many stands near Fisherman's Wharf and head over the Golden Gate Bridge into Marin. Bike all the way to Sausalito or Tiburon, grab a bit to eat, and take the ferry back to Pier 41.
If you've got a mountain bike and are itching to get out on the trails, there are plenty of trails open to cyclists in the Open Space Preserves on the Peninsula. Purisima Creek Redwoods Preserve is one of our favorite options where you can bike through coastal redwood groves with plenty of options to create short or long loops.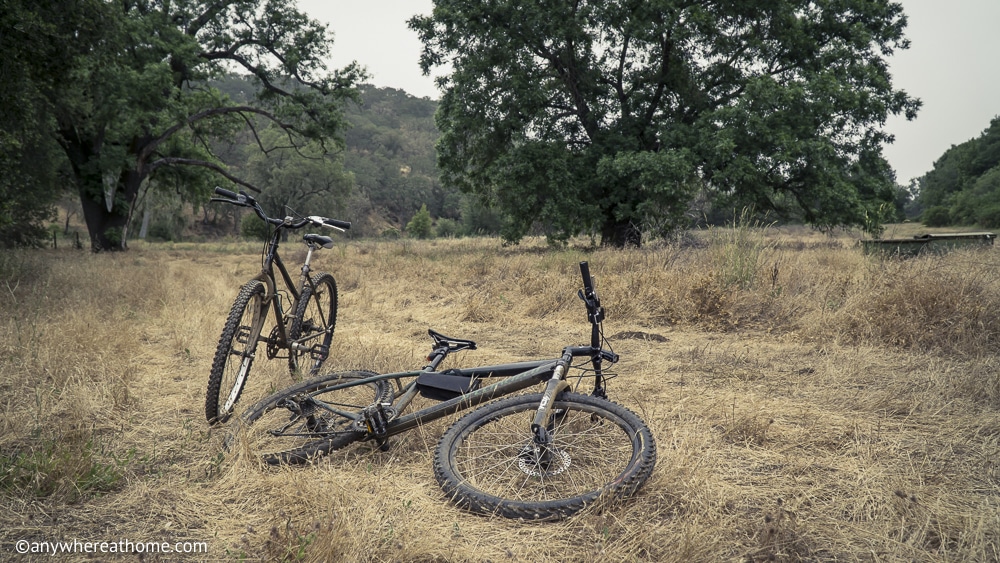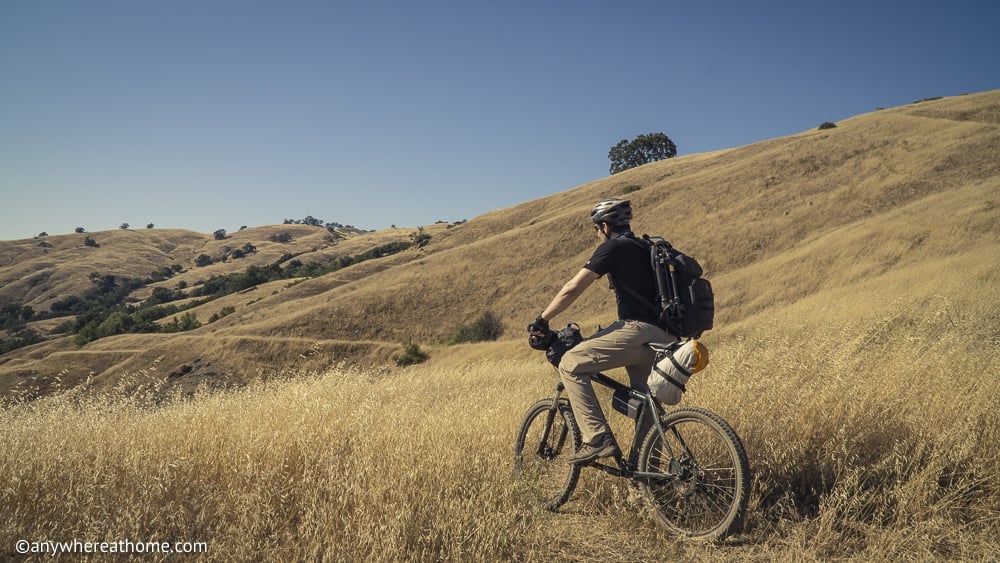 *** More Outdoor Adventures in California ***
Camping in California: The Best Tent-only Campgrounds in on the Coast
Top 5 Things to do on the Channel Islands
Huntington Beach Travel Guide & Tips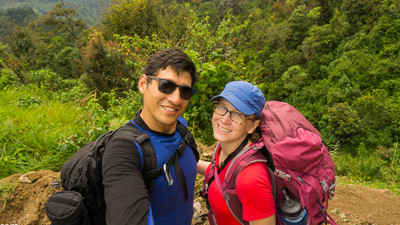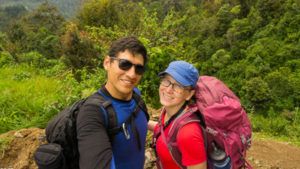 About the authors: Angel and Michelle have spent the past few years exploring the best of the outdoors in the San Francisco Bay Area. Now, they are taking their adventure on the road, starting in Mexico and Central America. Follow their adventure as they blog and vlog at Anywhere at Home, and make sure to check them out on Instagram and Facebook. 
WHAT ARE YOUR FAVORITE OUTDOOR ACTIVITIES IN SAN FRANCISCO? LEAVE A COMMENT BELOW, TWEET ME, OR WRITE ME A POST ON FACEBOOK. 

And San Francisco lovers….I bet you'll dig this tune.