GEAR REVIEW: THERM-A-REST DREAMTIME SLEEPING PAD
Up until now I've always used my backpacking gear on car camping trips. But over the years every time my friends bust out their pillows and paco pads, I wonder why I'm not doing that too. I KNOW they are getting a better night of sleep than me. This summer, I decided that I am tired of sleepless nights…tired of coming home totally pooped after 1 or 2 nights under the stars. Camping should be a source of relaxation, not insomnia.
Recently I picked up a Thermarest DreamTime sleeping pad and their Vela down quilt, and it's been a total game changer. The pad is memory foam-plush but rugged enough to throw down in the dirt, so you don't have to worry about puncturing it like a backpacking pad. It's also big enough that you can snuggle up next to someone special or your favorite fury friend.
This blog post has all of the details about the Therm-a-rest DreamTime sleeping pad, a new favorite in my car camping gear kit.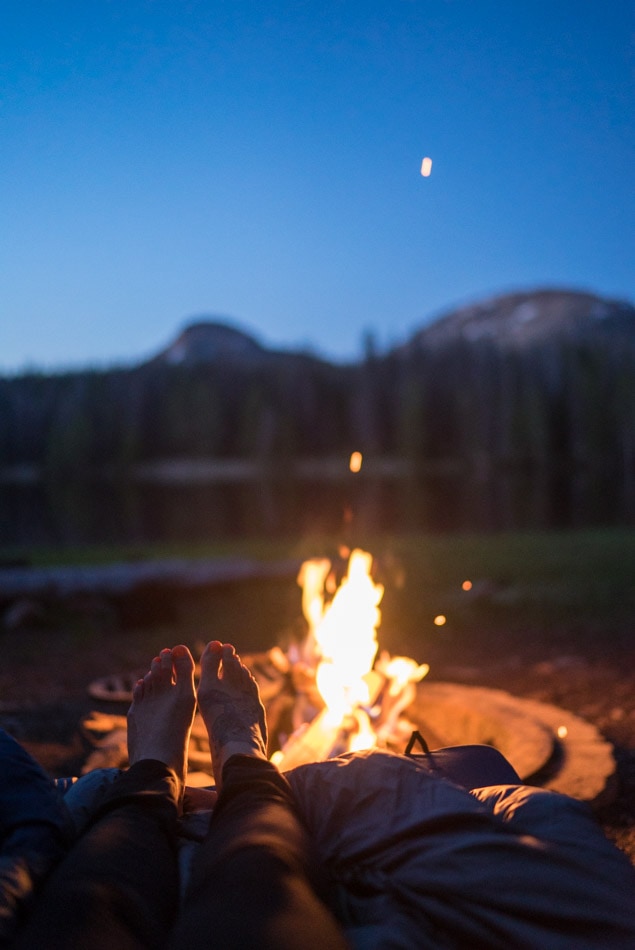 Thermarest DreamTime Key Features
Self-inflating:
No more huffing and puffing. All you do is open the valve and the pad inflates all by itself.
Comfort Factor:
The DreamTime features a 2.5″ inflatable sleeping pad combined with a 1″ layer of memory foam, and it feels like you are sleeping on air. No joke, this thing is better than my bed at home.  With its thick multiple layers, the Therm-a-rest DreamTime provides plenty insulation (even at very chilly temps) to keep your hiney warm. Finally, because the pad, memory foam, and protective cover are all separate, you can take the pad out and use it on its own if you are trying to reduce bulk.
Washable Protective Cover:
Who else is afraid that their sleeping pad will pop when used directly on the ground? With the DreamTime, this is something you don't have to worry about….and that may be my favorite feature. The sleeping pad and memory foam are inside of a zippered protective cover. The top of that protective cover is a super soft microfiber that feels great on your skin, while the bottom side is thick and super durable. I loved being able to pull out the pad and sit by the fire and look at the stars without having to worry about ruining it. Get it dirty? No problem….just remove the cover and throw it in the wash.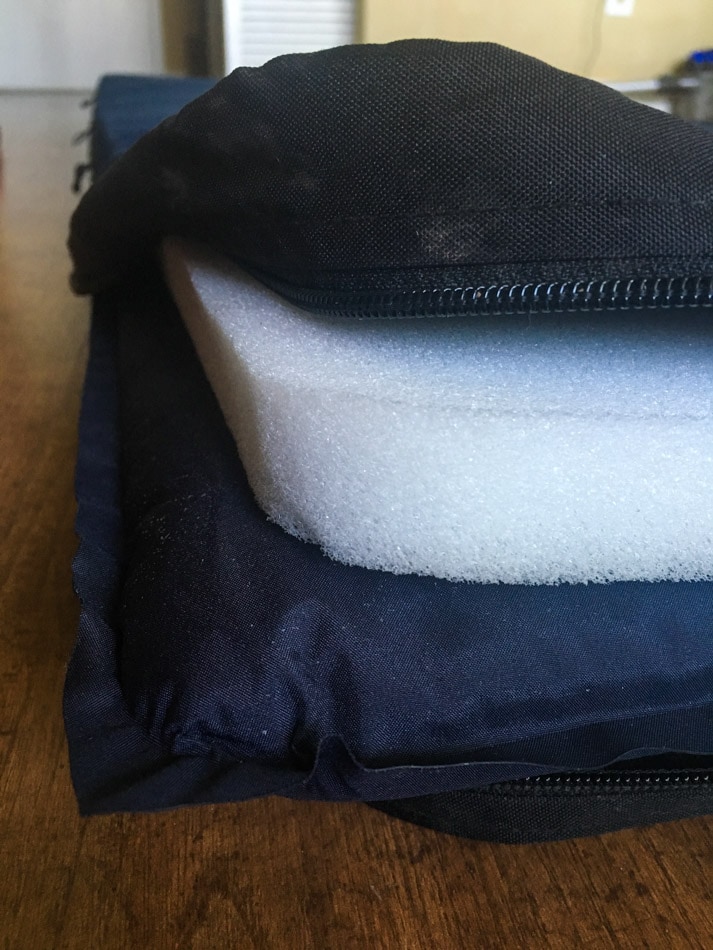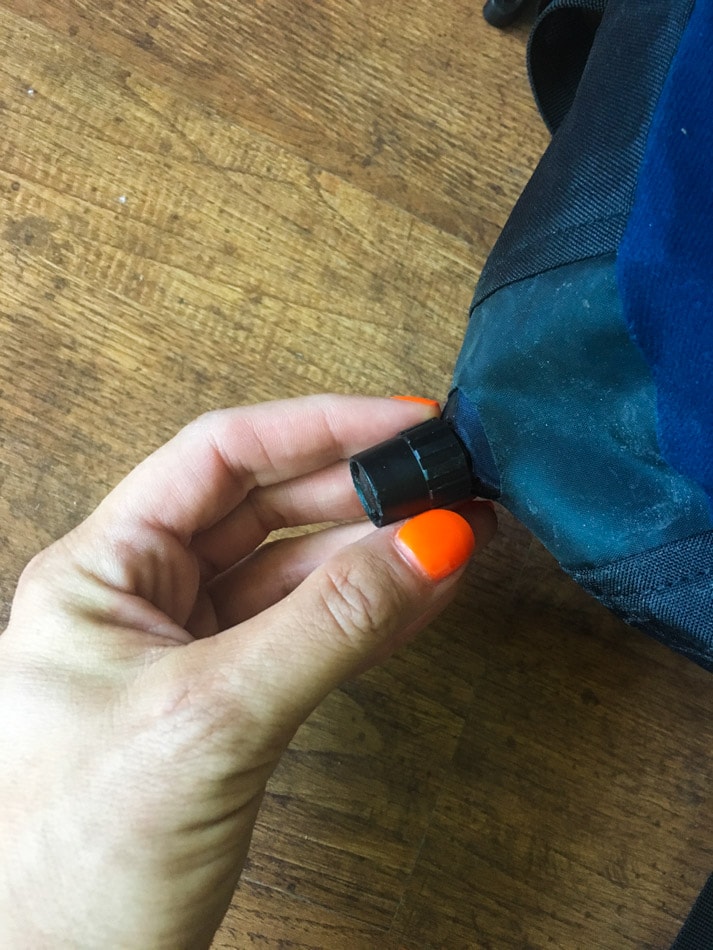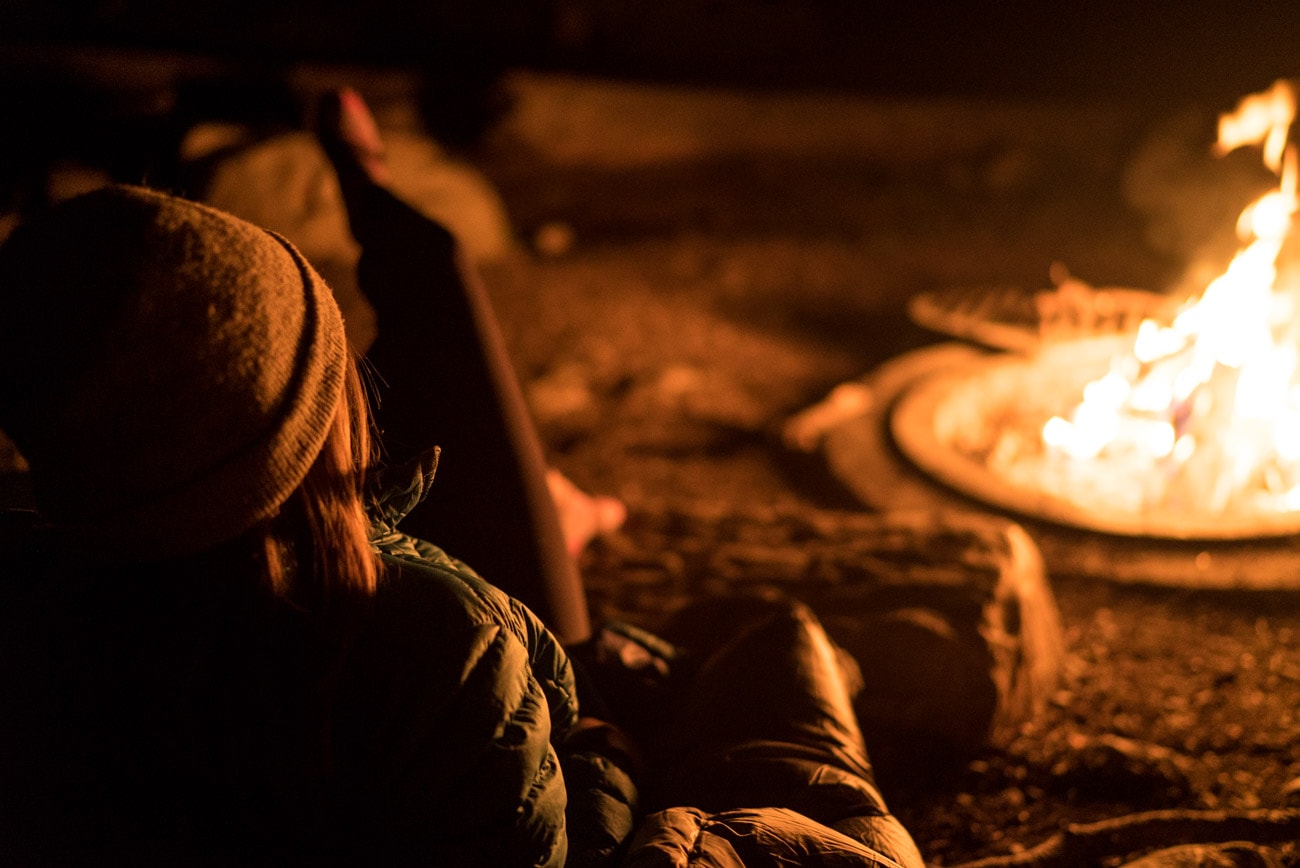 ** Looking for a backpacking pad? Read: How to Choose the Best Sleeping Pad for Backpacking **
Who Should Get a Thermarest DreamTime?
The large DreamTime is 25″ wide x 77″ long, while the extra large is 30″ wide x 77″ long. That means the DreamTime can accommodate a person that is almost 6 and a half feet tall. (To put that in perspective, most backpacking sleeping pads average around 20″ wide x 72″ long.) That, combined with the thickness, means that the Therm-a-rest DreamTime is a big, bulky sleeping pad.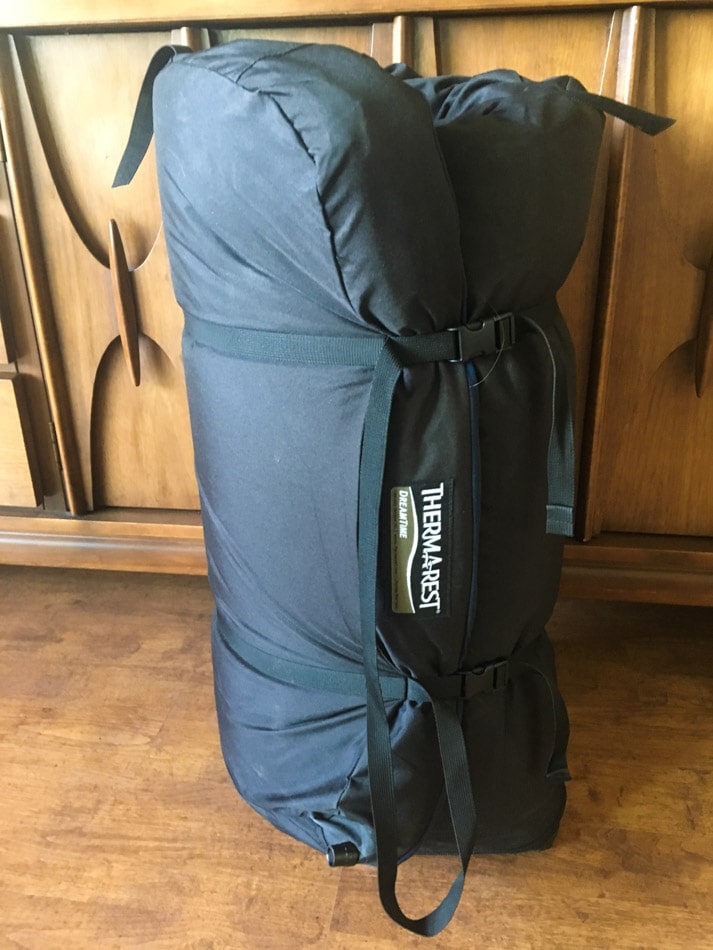 Even when it's rolled up, it takes up a fair amount of room, so you can forget backpacking with this thing….But for car camping? It's a no brainer….especially for these folks:
Active sleepers
Constantly rolling off your sleeping pad at night? That won't be a problem with the Therm-a-rest DreamTime.
New campers:
Want to convince your significant other or best friend to go camping for the first time? This pad will ensure they sleep as good in the tent as they do at home.
Star-gazers: 
Prefer sleeping in the open air rather than being confined to a tent? You can throw the DreamTime down anywhere.
 Car/Van dwellers: 
Living in your car, truck, or van? Guaranteed this will make your vehicle feel more like home.
Back pain sufferers: 
If you suffer from back pain, this may be your answer to a happy back.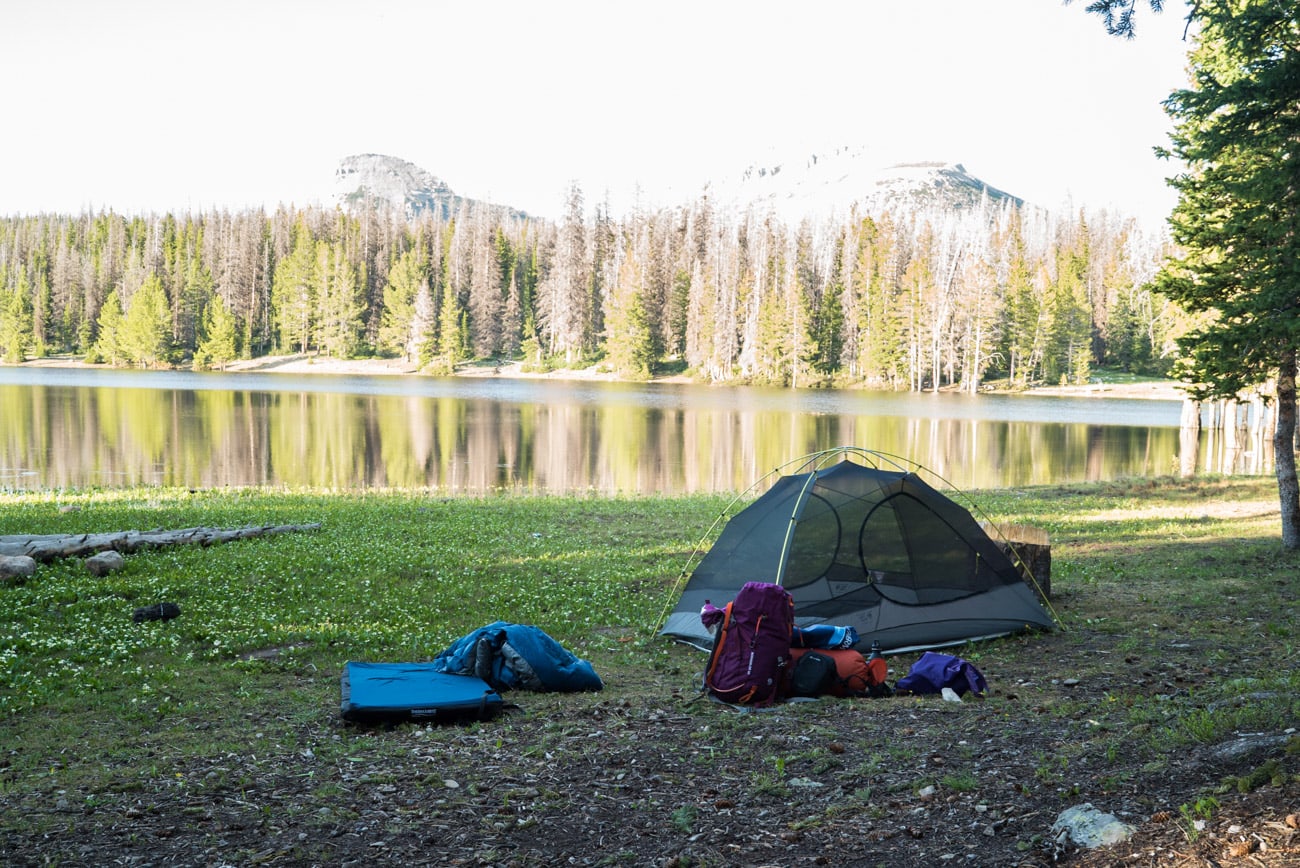 — Where to Buy a Therm-a-rest DreamTime Sleeping Pad —
You can pick up a Therm-a-rest DreamTime Sleeping Pad at most of the major outdoor retailers. Click on any of the logos below to check current prices.
HOW DO YOU LIKE TO GET COZY WHILE CAR CAMPING? LEAVE A COMMENT BELOW, TWEET ME, OR FIND ME ON FACEBOOK. 

Therm-a-rest provided the gear for this review, and the links in this post are affiliate links. As always, I stand behind all of the products featured on my site and all opinions and words are my own. If you ever have questions about any of the products featured on my site, just shoot me an email. Thanks for the support! Kristen