The Best Good To-Go Meals for Backpacking
Looking for easy, healthy and tasty food for your next backpacking trip? Here's a review of my 6 favorite Good-To-Go Meals for your next camping menu.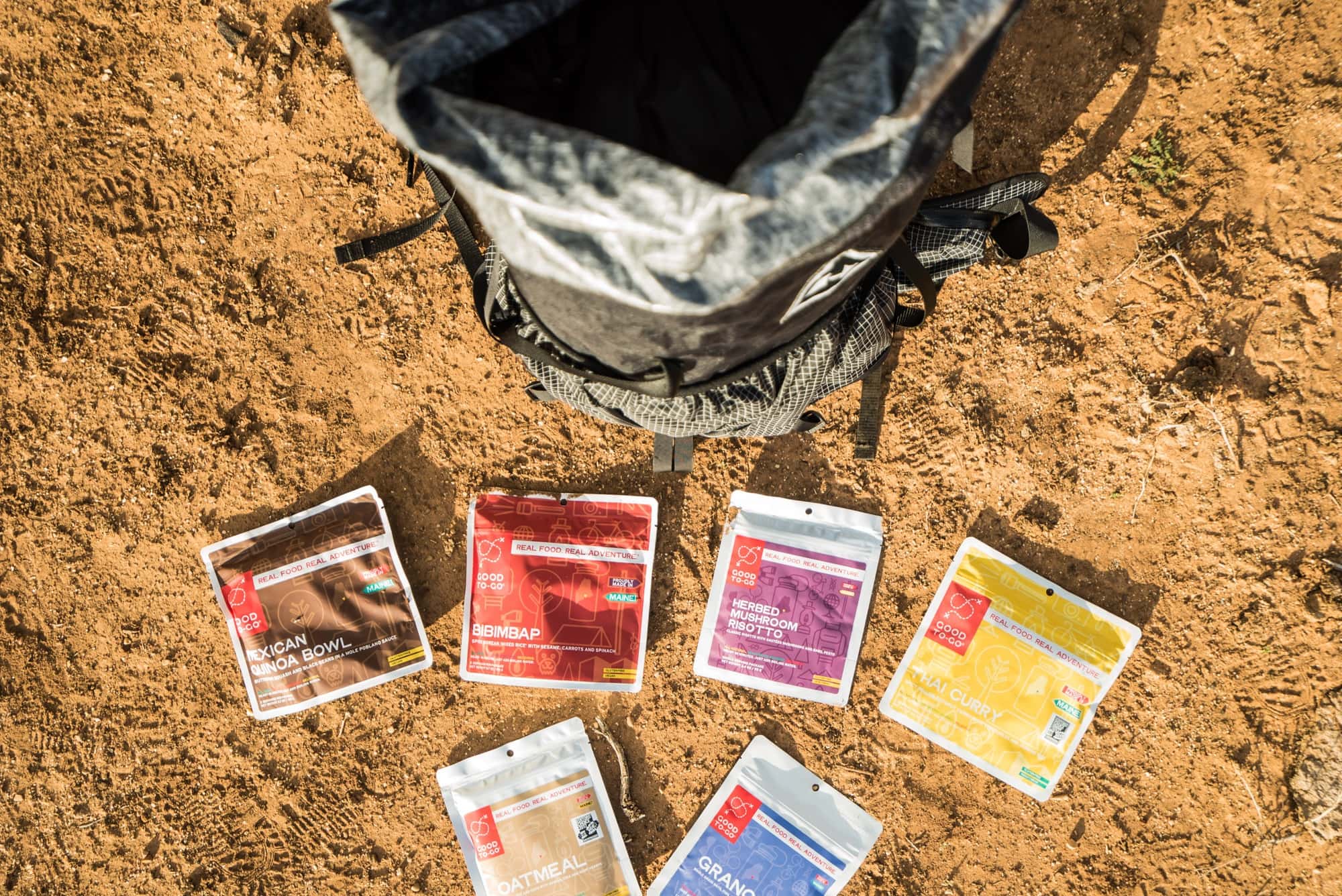 The Best Good To-Go Meals for Backpacking
Food and meal planning is always one of the more stressful parts of getting ready for a backpacking trip. You want the food to be filling, fresh, and tasty, yet at the same time, as light as possible. Plus you need to analyze your appetite and carefully consider exactly how much food to pack so you don't end carrying extra weight, or worse, hungry. Time and time again, this leads me to dehydrated backpacker meals. They're satisfying enough, and they allow me to get out of the house and onto the trail, without 5 stops at the grocery store.
What I don't like about most backpacker meals is that they are full of weird preservatives that you can't pronounce and a boatload of sodium. If you are out on the trail for an extended period of time, I don't love putting this kind of stuff in my body day in and day out. So after the past few years of eating the same old sodium packed stroganoff, I decided to give something fresher a try.
Good To-Go is a relatively new lightweight backpacking food company out of Maine founded by Jennifer Scism, a 4-star restaurant owner, and Iron Chef winner. Good To-Go's mission is to create healthy & tasty dehydrated food that has the calories and nutrients to keep you sustained on the trail. After trying every meal in their lineup, I'd say they've succeeded in creating a series of gourmet backpacker meals that satisfy the taste buds and the body. What's even better is all of their dishes are meat-free and gluten-free, filling a big void in the food aisle at REI.
No more guesswork! In this post I review my favorite Good To-Go meals for backpacking.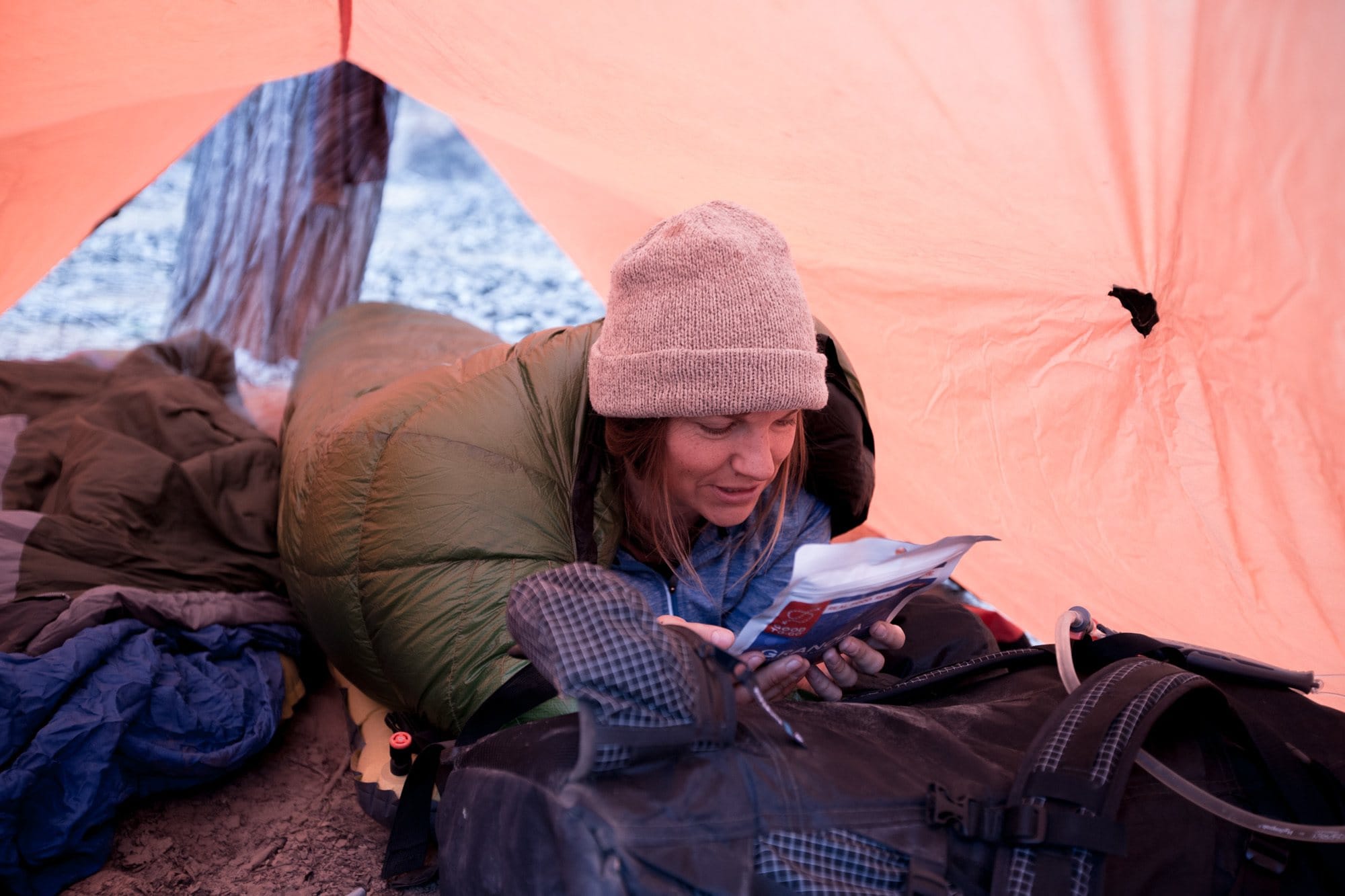 Mexican Quinoa Bowl (Serves 2)
Good To-Go's Mexican quinoa bowl is "downright delicious," according to my friend Kat Carney. We sampled this on our Coyote Gulch backpacking trip and agreed that it was one of the best backpacker meals either of us had ever tasted, hence it coming in at #1. The dish has a tasty mix of butternut squash, black beans, and quinoa in a mole poblano sauce, with a little bit of corn for a touch of sweetness. We split the 2-serving bag and each put our half in a chile onion tortilla from Trader Joe's, and we're stuffed when it was gone.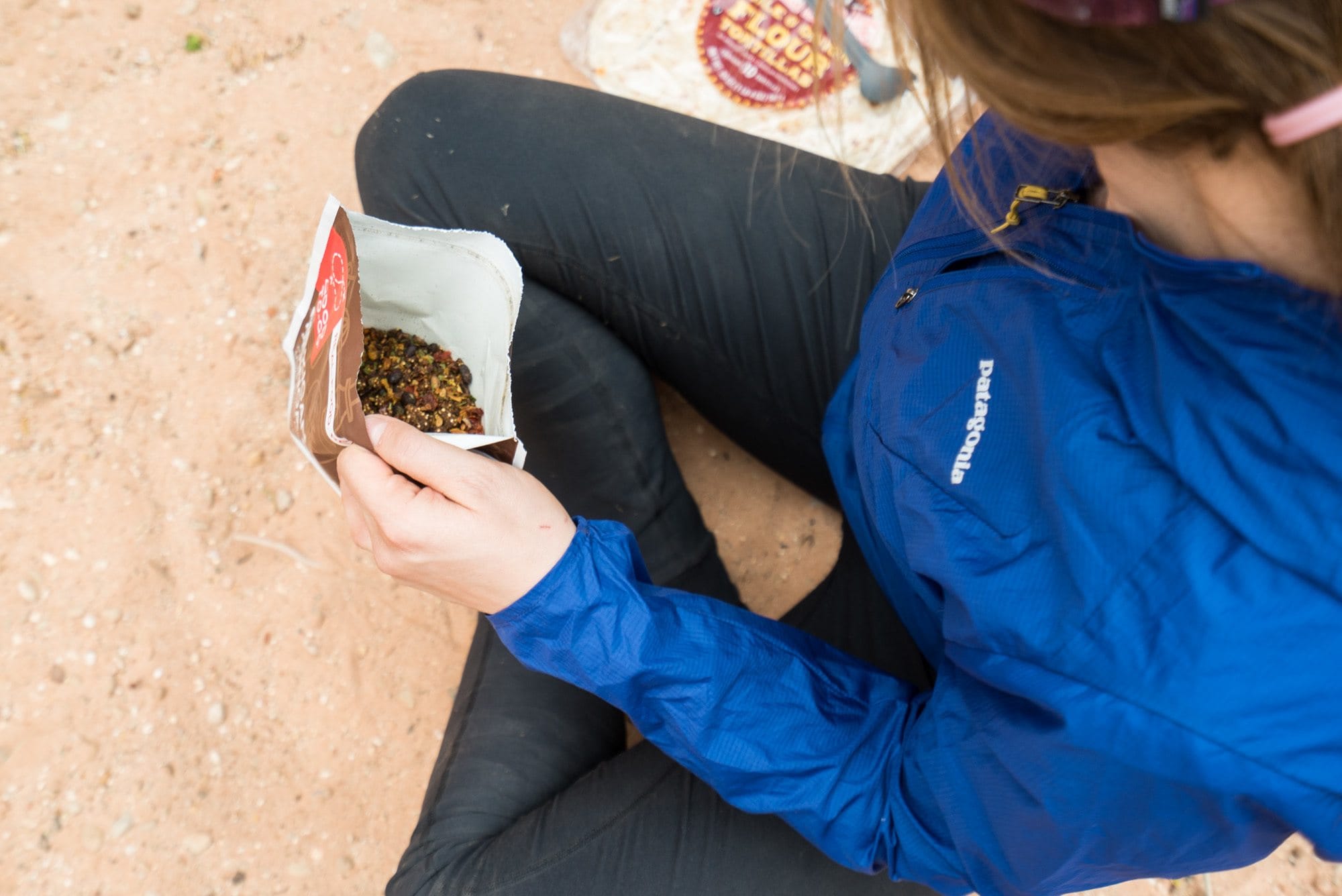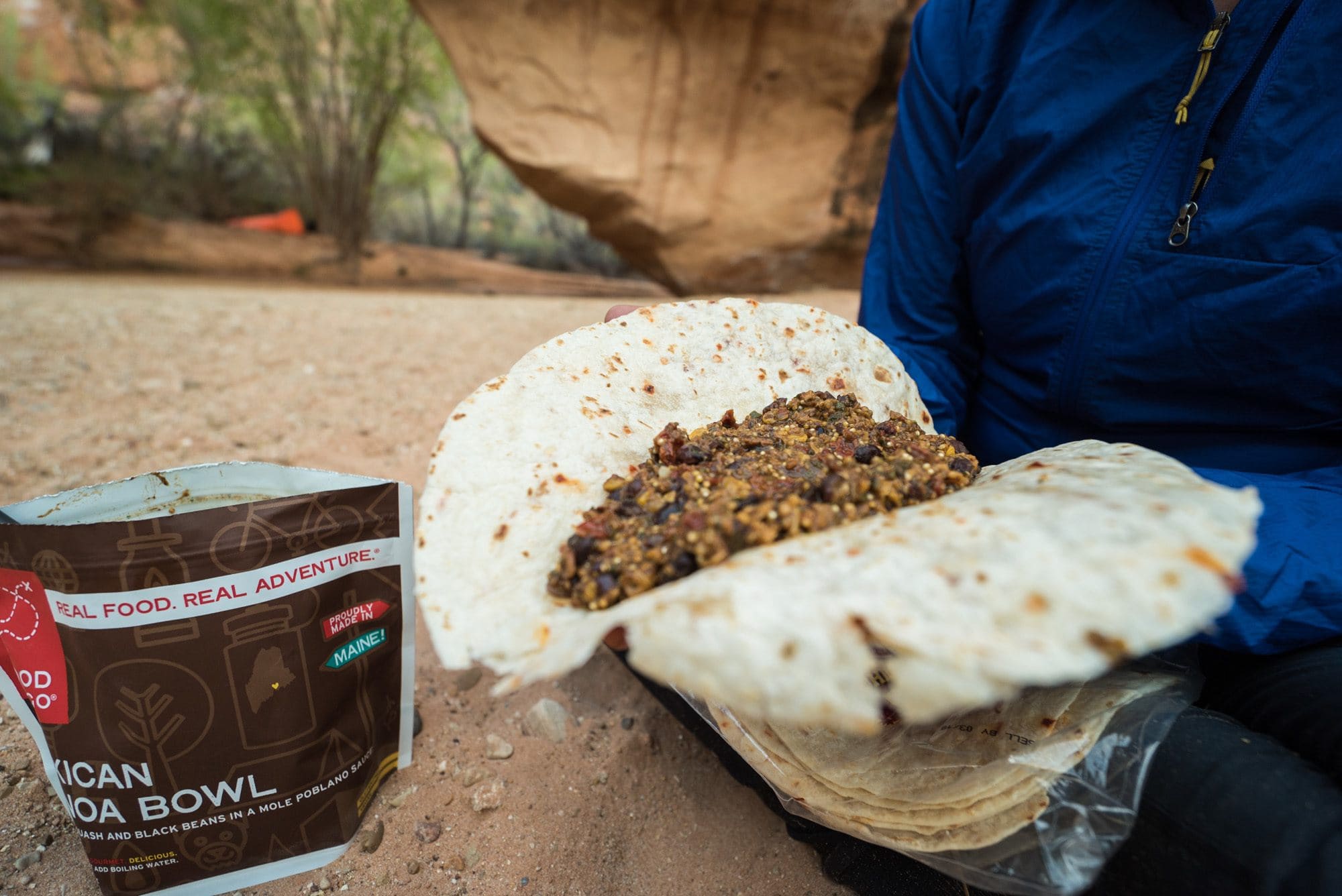 Pad Thai
Good To-Go's Pad Thai has so many good textures. The noodles, the peanuts, the veggies. Just close your eyes and you'd think you're at a street food cart in Bangkok. This dish is pretty fresh and citrusy thanks to the lime juice, and it's got a little kick for you spice lovers.
Indian Vegetable Korma
The Good To-Go Indian vegetable korma was another favorite. This meal is a Indian curry dish with a creamy tomato sauce finished up with a little coconut. It's filled with braised veggies and chickpeas which make it pretty filling, and if you wanted to spread it further you could add it to some naan bread or rice.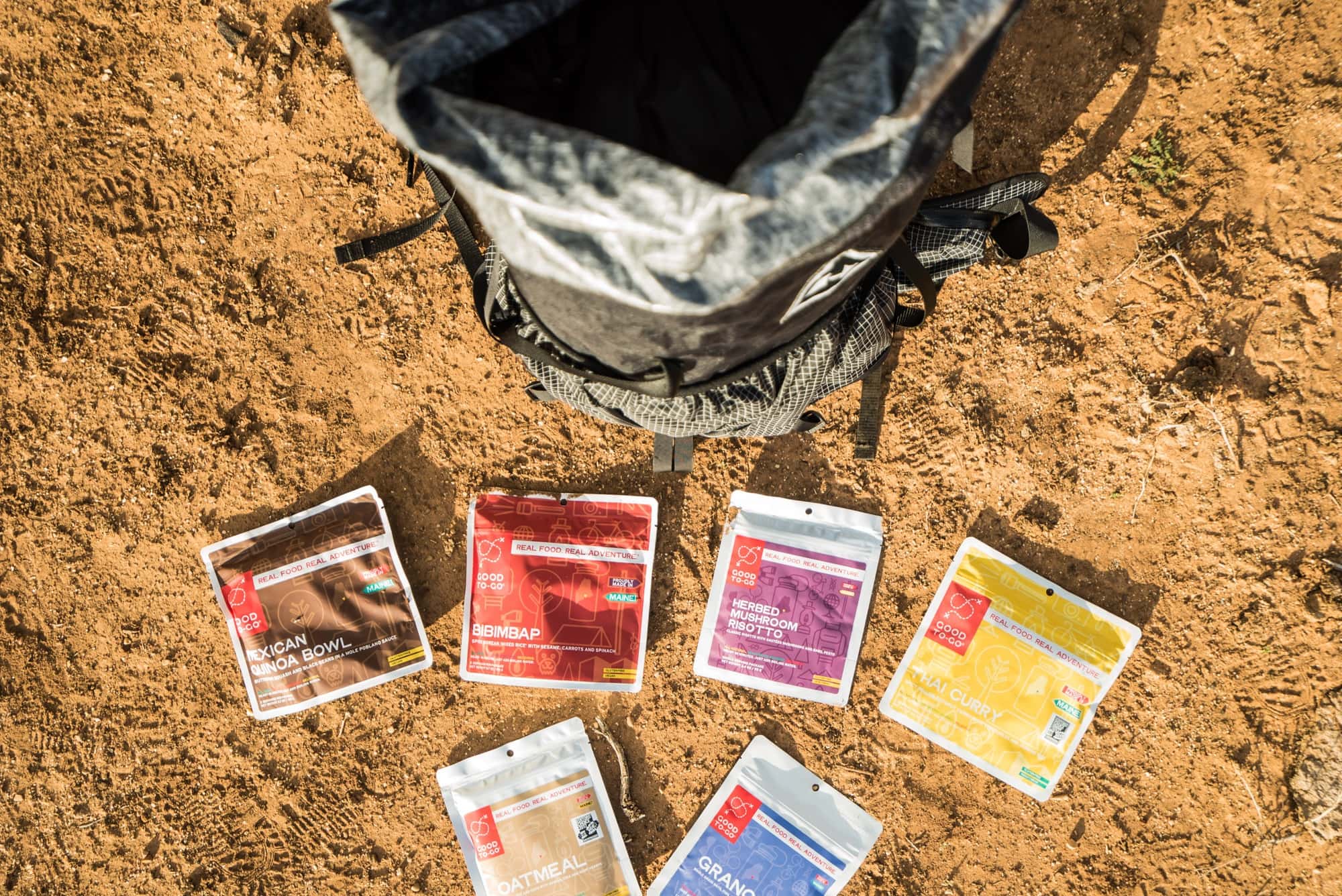 Thai Curry
The Asian trend continues with Good To-Go's spicy yellow coconut curry. This dish is full of delicious veggies, including cauliflower, broccoli, green beans, peas, and jasmine rice. It's warm and hearty, with a rich creamy sauce that will fill your belly on a cold night. Unlike some other backpacker food brands where I could easily house a "two-serving" package by myself, the two-serving Thai Curry is actually enough for two people (with average appetites).
Bibimbap
Good To-Go nailed this one. Bibimbap is a traditional Korean rice dish that is often served sizzling in a clay bowl with kimchee and veggies. The rice in the Good To-Go Bibimbap version was perfectly rehydrated, the carrots and zucchini gave it a nice crunch, and the mushrooms added a little meatiness. All it is missing is the fried egg on top, which you could easily add in. Beware, this one packs the most heat out of any of the dishes.
Smoked 3-bean chili
A lot of times beans in backpacker meals don't rehydrate properly. Not in this one. The beans were perfectly cooked, and the smoky tomato sauce was filled with carrots, garlic, corn, and onion, resulting in a nice, complex flavor. The Good To-Go chili also has a whopping 15 grams of fiber and 16 grams of protein.
Runner-up – Granola
The Good To-Go granola can be prepared with hot or cold water, which is nice if you are in a hurry.  It's got some chewy blueberries, crunchy seeds, and a ton of calories, protein, fat, and fiber to fuel an active day.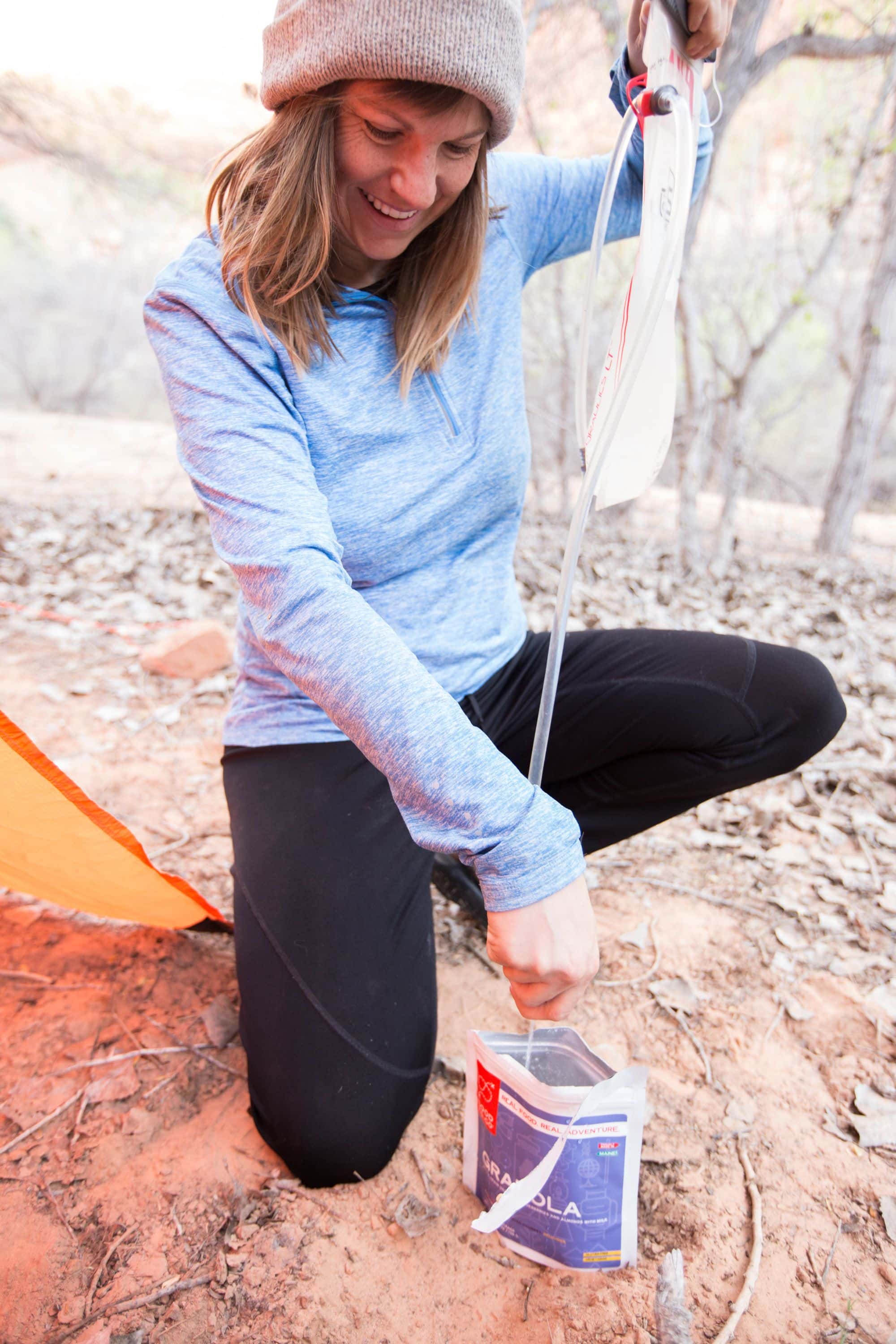 Interested in trying Good To-Go? All of these meals can be purchased directly from their website in single or double servings. Happy feasting!
DO YOU HAVE A FAVORITE GOOD TO-GO MEAL? WHAT IS YOUR FAVORITE BACKPACKING FOOD? LEAVE A COMMENT BELOW, TWEET ME, OR WRITE ME A POST ON FACEBOOK. 

Disclosure: This post was sponsored by Good To-Go. As always, all opinions and words are my own, and your trust remains my highest priority. For more information on my sponsored post policy, see this page.