SPOT Gen3 Review: A Communication & Tracking Device for the Backcountry
What if something happens while you are out hiking? You fall and twist your ankle. You get caught unprepared in a bad storm. Or what if you hike alone and want to be able to check in with your family from time to time. In this SPOT Gen3 Review and my video tutorial below, learn how the SPOT Gen3 works as a backcountry tracking and communication device. 
Prior to my first solo hike in Zion National Park last summer, the idea of being alone in the outdoors gave me a bit of anxiety. Wild animals, weirdos, getting hurt – I had many of standard fears that people have about hiking by themselves. My experience in Zion gave me a whole new perspective, as it helped me discover some of the benefits of solo hiking. I love that I can go at my own pace, stop and take pictures whenever I want, and there's something liberating about proving to myself that I don't need anyone else to get outside and have fun. With this new perspective, I've started to focus on overcoming my fears and have found that there really isn't much to be afraid of as long as you are smart about solo adventuring.
I recently discovered the SPOT Gen3 GPS Messenger, and this has been a game changer for my confidence. The SPOT Gen3 is a communication and tracking device that allows you to send pre-programmed messages to your family and friends, as well as a SOS signal to emergency responders in the case that something goes wrong. It's this type of tool that could be the difference between a minor problem (such as a flat tire on a backcountry dirt road) vs a life threatening situation (being stranded on a dirt road with no water or food and no way to call for help).
To be totally upfront, the reason I decided to get a SPOT tracking device was in response to the grumblings of my parents. They worry about me (understandably) when I'm out roaming around, and the SPOT is a quick and easy way for me to check in with them every now and then, while still  feeling disconnected from the modern world. All of the messages are pre-programmed – so you don't waste your precious time outdoors fiddling around with a keypad. It literally takes less than a minute to send a message with your GPS coordinates that lets your contacts know you are a-ok. Or in the case that you need help, all it takes is a press of a button to alert your family and/or emergency responders that you are in a very serious pickle.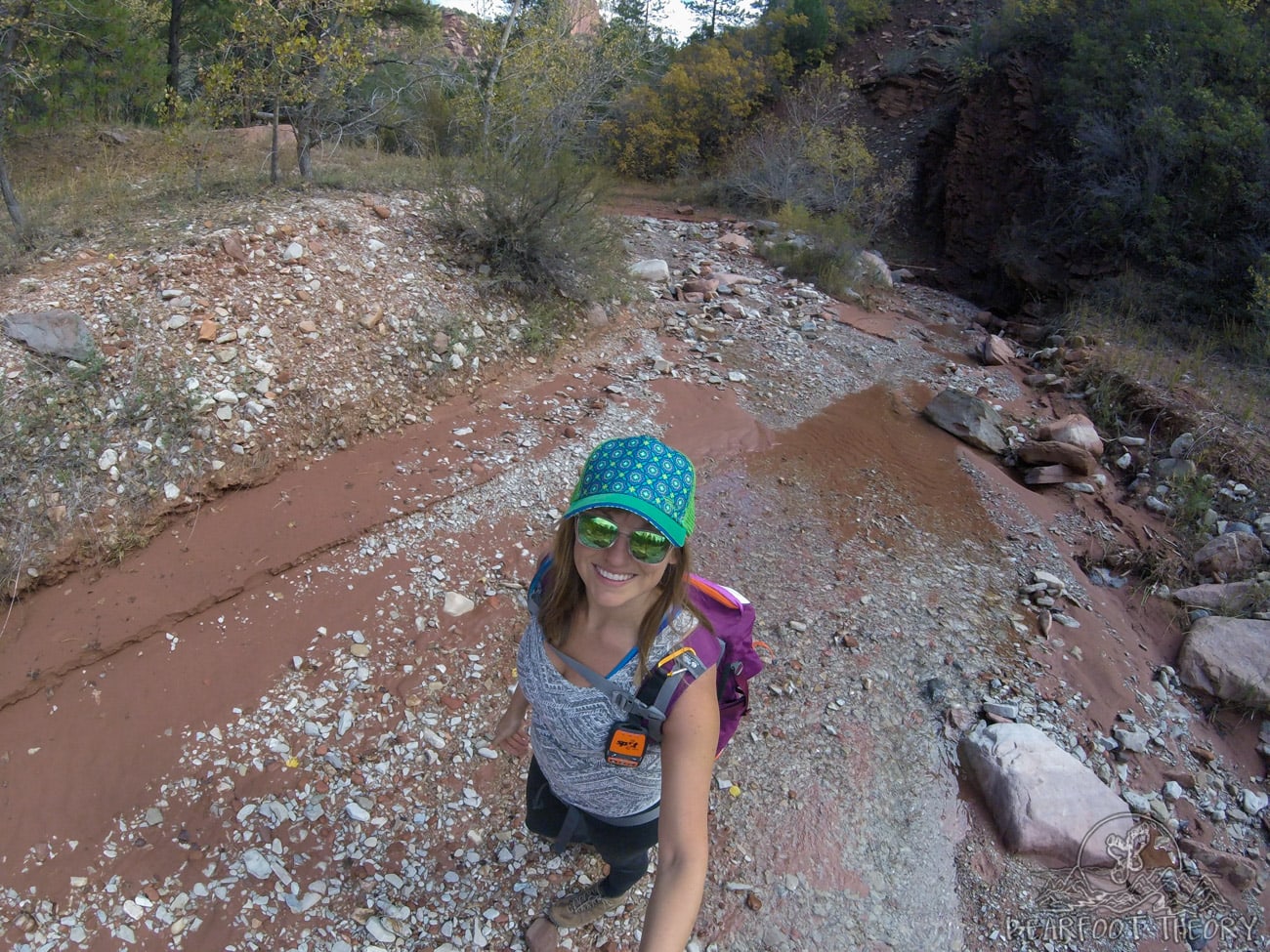 While I initially got my SPOT to give my parents peace of mind, I now won't leave home without it – whether I'm solo or out with a friend. When I'm solo, it allows me to push myself a little bit harder and to do things that I may not have the confidence to do alone otherwise.
And even when I'm with a group, it's still a smart thing to have. It's small, lightweight, and so simple to use, there's really no excuse to not bring it with me. For example, I recently went on a 7 day rafting trip through a remote part of southern Utah where none of our cell phones worked. If someone got seriously injured, and we had no way to call for help, it could have been disastrous. In this type of scenario, having my SPOT serves as an insurance policy of sorts.
••• HOW SPOT GEN3 WORKS •••
The SPOT Gen3 tracking device uses satellite technology to determine your location and has 5 basic buttons that can be used to track your movements and send messages to your contacts or emergency responders.
Using the SPOT requires that you sign up for an annual plan (which I talk about below), but first I want to show you how to set up and use the actual device.
Before heading out on your adventure, you need to activate your device and log into your account at findmespot.com to set up all of your messages. You can send each message to up to 10 contacts via text or email. When your contact receives the message, it also contains your exact GPS coordinates, so your contacts can look up your whereabouts on Google Maps.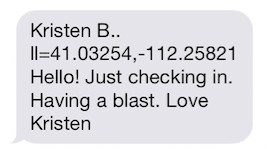 In order to test the SPOT, I added myself as a contact during a recent rafting trip. Returning home, I checked out the coordinates and was impressed by their accuracy. Here was one of our campsites that I checked in from on the Green River. You can see it had me right on the island where we camped.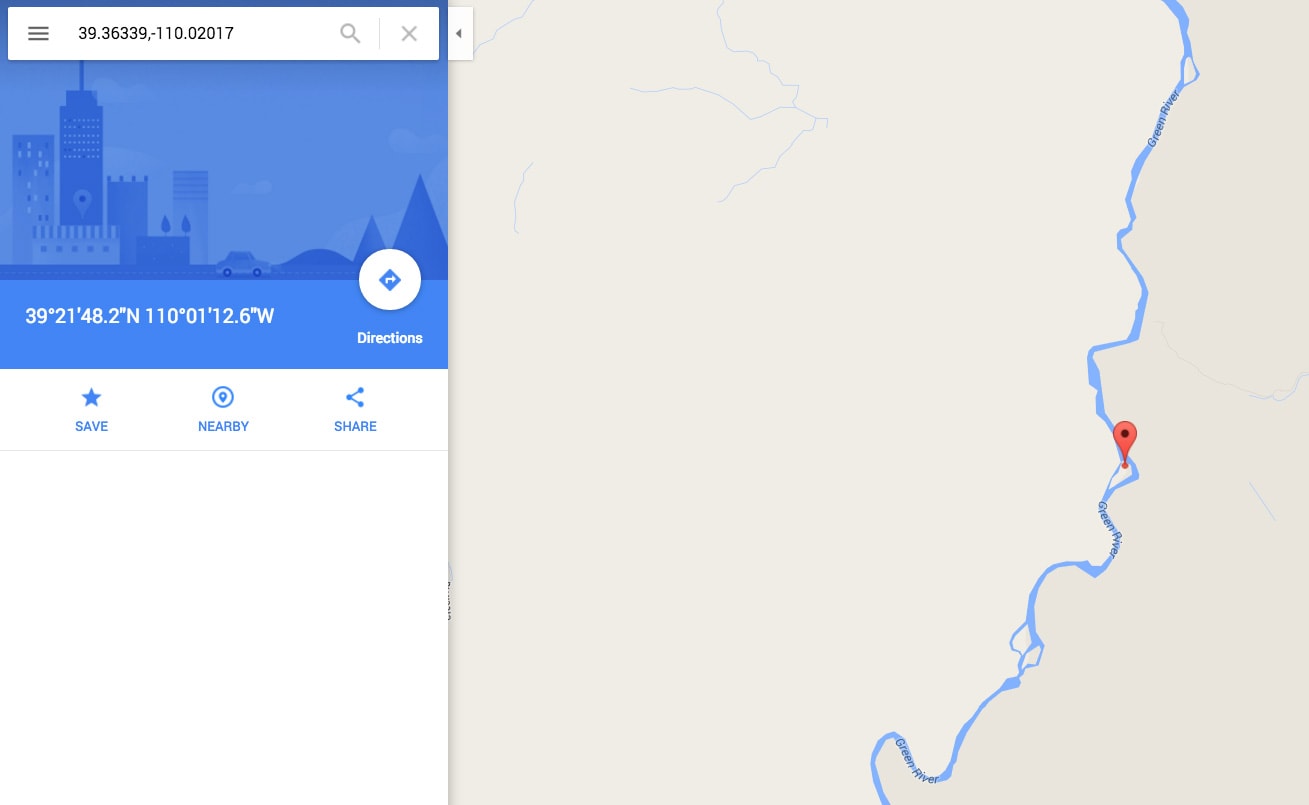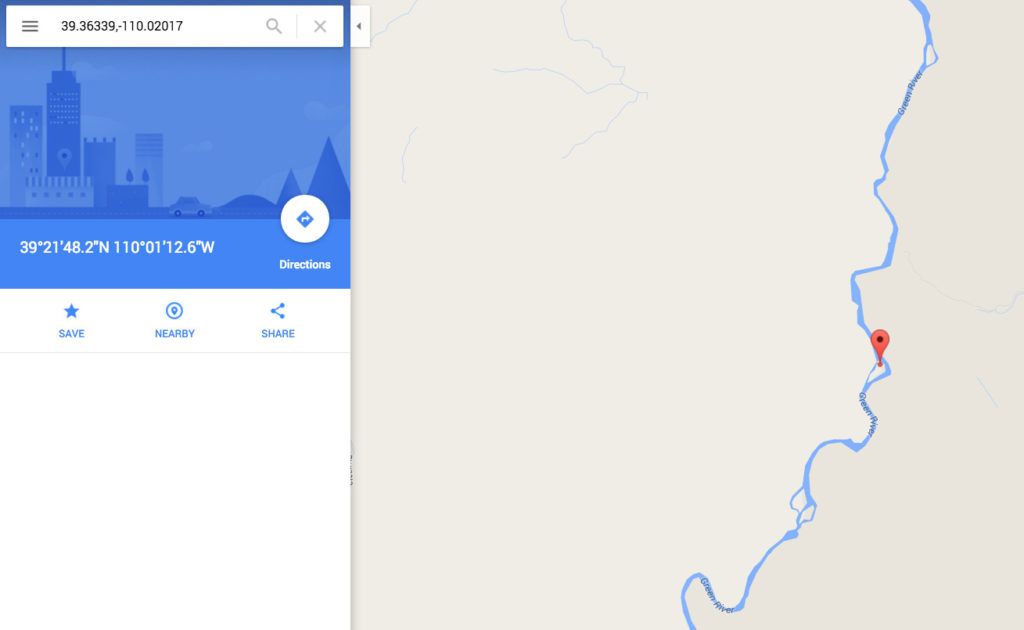 I haven't had a chance to use the SPOT in other countries yet, but the device is supposed to work almost everywhere in the world according to this coverage map. I'll be taking my device with me to New Zealand in a few weeks, so I'm excited to test it out during a few overnight backpacking trips there.
Programming your contacts & messages
To set up your device you'll need to create and log into your account at findmespot.com. Then, navigate to "My Devices" and the tabs under "Message Profiles." Click on each of these tabs to pre-program the message and contacts for each button.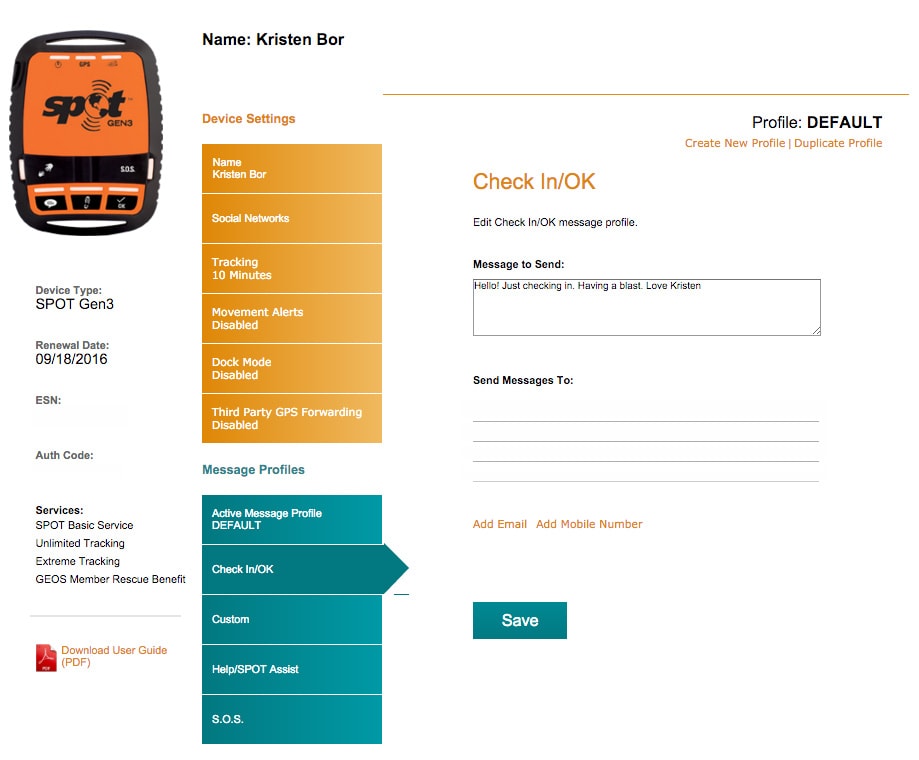 Check-in/OK button: Sends a message to your contacts stating that you are ok with your GPS coordinates. My OK message is set up to say "Kristen here. Just checking in. Having a blast!"
Custom Message button: Sends a secondary customizable message to your contacts with your GPS coordinates. For this button, you might pre-program it to say that you made it to camp. Another example of how you might use this button would be to arrange a pick-up at the end of your trip. In this case you could set up a message that says "Pick us up at the trailhead in 3 hours."
Help/SPOT Assist button: Use this button in non life-threatening situations where you need assistance and want to send your GPS coordinates. You could use this button if your car breaks down where there is no cell phone service or you twist your ankle on a day hike somewhere where your family can come quickly and help you. I have set up this button to say "Something has happened. It's not life-threatening, but I need help."
SOS: When you press the SOS button, it bypasses your personal contacts and sends a help signal directly to emergency responders with your exact GPS location. The SPOT continues to send the message every 5 minutes unless you cancel it or the batteries run out. In addition to initiating a rescue, emergency responders will also notify up to 2 emergency contacts that you list on your account.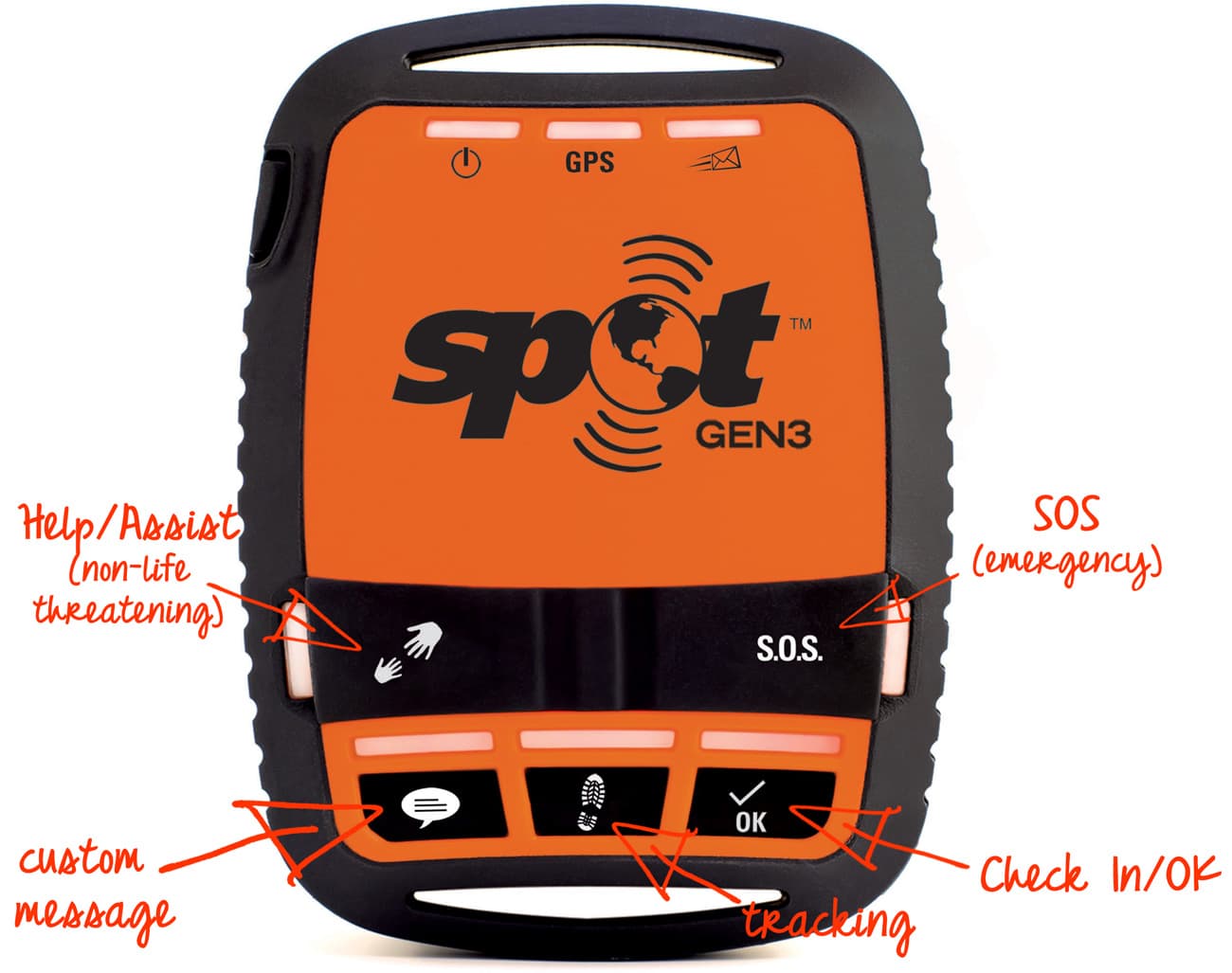 Configure the Tracking Option
The other thing you'll want to do before you head out is configure the Tracking option tab under "Device Settings." The tracking feature of the device is used to track your movements in real-time on a map. You can share the link to your map with your contacts before your trip so they can follow you as you go. Also when you get home, you can see your exact path on a Google map. Under the Basic Service plan, you have to restart the tracking button every 24 hours. With the unlimited tracking upgrade, once you turn on the tracking feature, it will track your movements until you turn it off.
••• USING SPOT IN THE BACKCOUNTRY •••
When you are ready to send a message from the backcountry, make sure the logo/face of the device is facing up towards the sky. If the logo is facing down, the device will not be able to transmit the message.
One you press the desired message button, the GPS light starts to blink as it locates you. Once your latitude/longitude coordinates have been determined, the email light begins to blink and will continue blinking until the message has been sent.
Keep in mind that you need a clear view of the sky in order to reliably send a message. This may be problematic if you are in a deep canyon or a thick forest, for example. I also tried using the device indoors, and as expected, it did not work.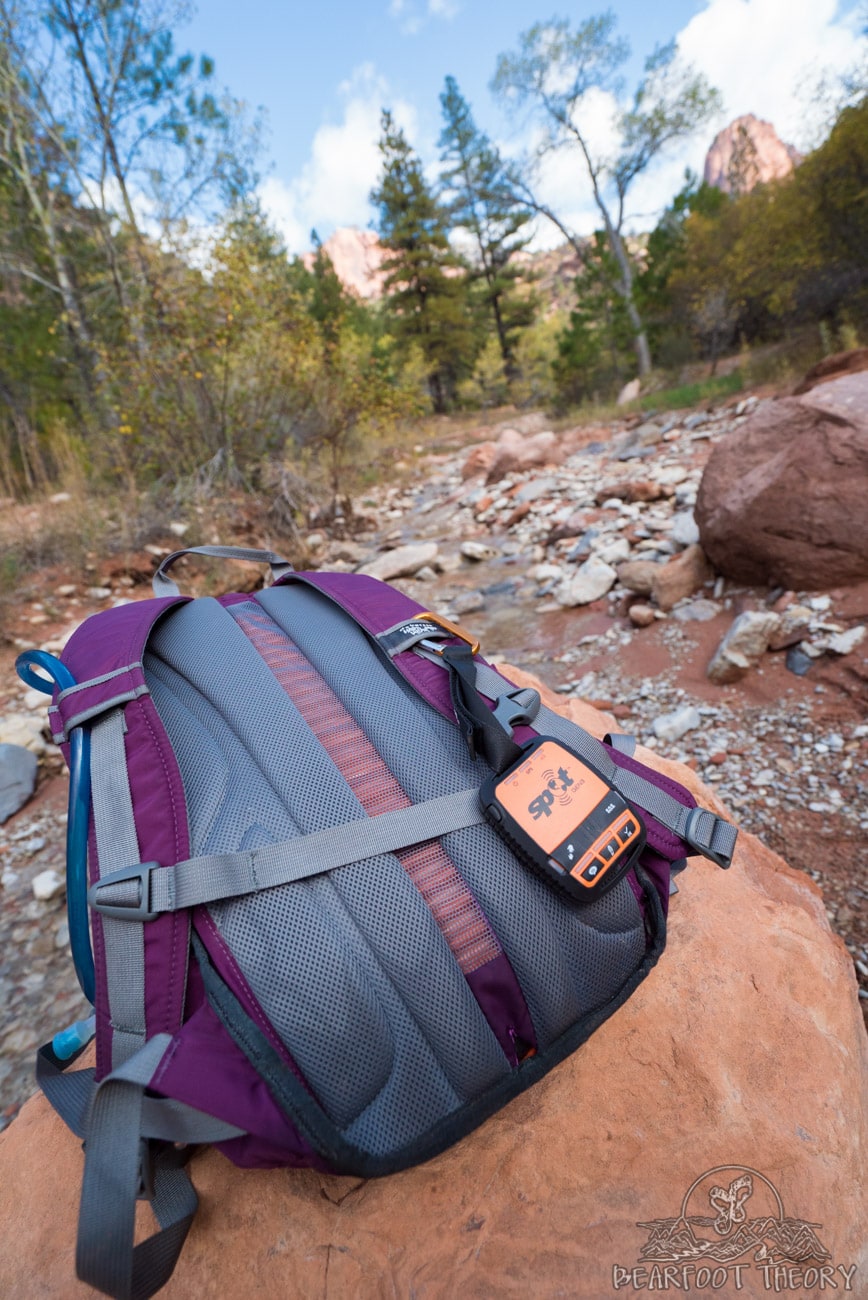 The SPOT Gen3 runs on 4 AAA batteries. I have not yet had to replace the batteries in mine, but according to SPOT's website, when left on continuously and tracking your movements every 60 minutes, the battery should last 26 days. That said, most people aren't tracking for 24 hours a day, so the battery should last much longer than that. Either way, it's always a good idea to carry an extra set of batteries just in case.
Watch the short video I put together for a quick demo on how to use SPOT in the field.
••• The Spot Gen3 Annual Service Plan •••
In order to use the SPOT, you must sign up for the annual service plan. The basic plan runs $150 per year and includes all of the features I mentioned above including continuous tracking for up to 24 hours. The basic plan also allows you to connect your SPOT to your Facebook and Twitter accounts if you wish to automatically share your messages on your social channels.
For an extra $50, you can upgrade to an unlimited tracking plan. This means that once you press the button to start tracking, it will continue to track you until you turn it off or the battery on the device runs out.
The other thing to keep in mind is that the cost of rescue isn't covered with the annual service plan. If you end up breaking your leg and need to get helicoptered out, it could end up costing a fortune. I'd recommend checking with your insurance company to see if rescue costs are covered under your normal plan. If not, for an additional $18 per year, SPOT offers reimbursement of up to $100,000 in search and rescue costs per year. (Being in a life threatening situation in the backcountry is bad enough, but going bankrupt to boot? For me personally, the $18 seems like a small price to pay to avoid this scenario.)
••• Where to purchase a SPOT Gen3 •••
You can purchase the device from any of SPOT's designated retailers – including REI &  Amazon.
If you are an REI member, remember that this purchase should count towards your annual dividend, meaning you will also get 10% back on your purchase.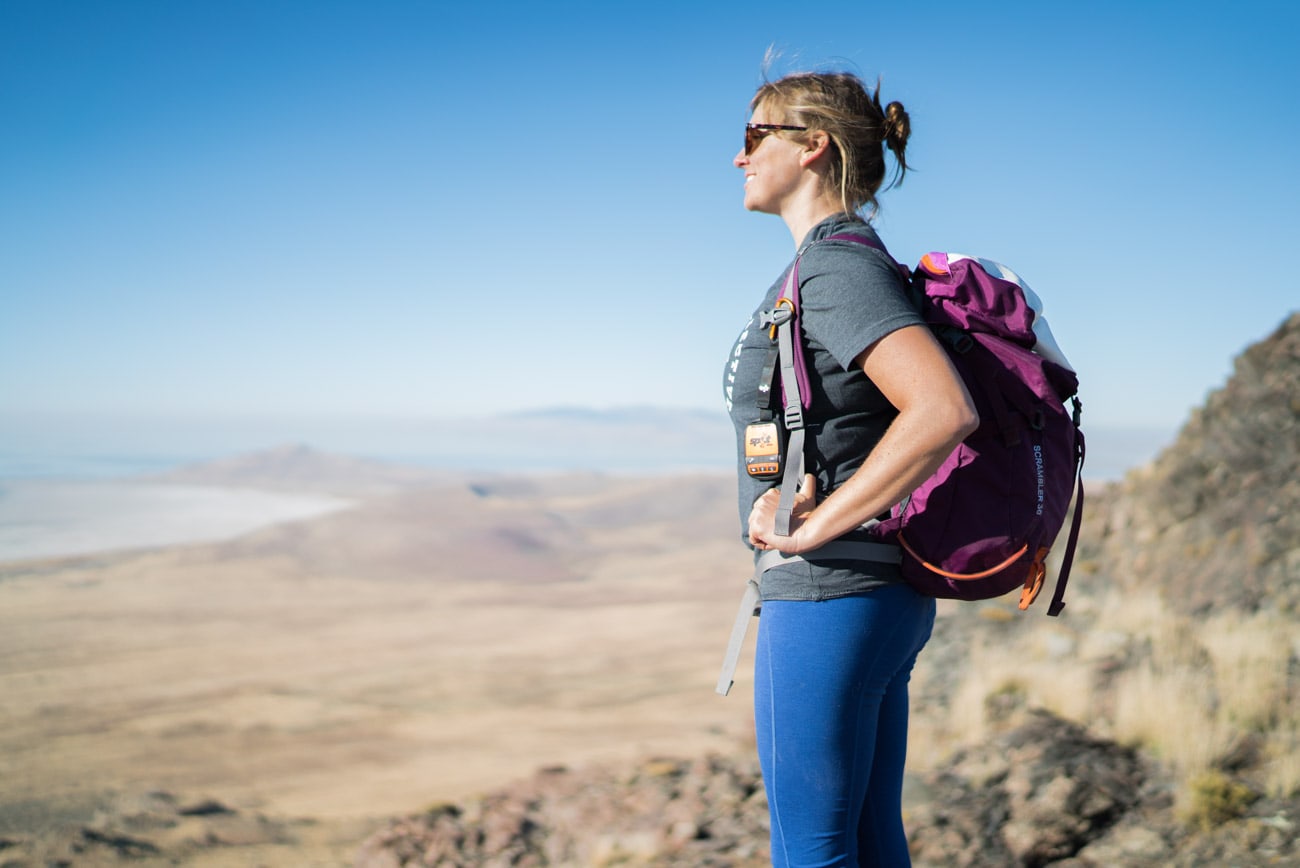 Whether you are the adventurer like myself, or the partner, family, or friend of someone who spends time outdoors, the SPOT Gen3 is a common-sense device that can help put everyone's fears at ease.  Since getting my SPOT tracking device, I've heard far fewer concerns from my family and friends when I'm out by myself, and it's allowed me to have more fun when I'm out there alone.  And the SPOT isn't just handy for hikers. It's also a great device for backcountry skiers, off-road enthusiasts, or international travelers – basically anyone who likes to get off the grid.
HAVE YOU USED A SPOT GEN3? WHAT QUESTIONS DO YOU HAVE ABOUT MY SPOT GEN3 REVIEW?  LEAVE A COMMENT BELOW, TWEET ME, OR WRITE ME A POST ON FACEBOOK. 

*This article was sponsored by SPOT and contains affiliate links meaning if you make a purchase I receive a tiny amount of compensation at no added cost to you. However, all opinions remain my own, and I only recommend products that I can stand behind. If you ever have questions about any of the products featured on my site, please email me at kristen@bearfoottheory.com.*