How to Save Money for Travel: 12 Painless Ways to Budget for Your Next Adventure
Learn easy ways to save money for traveling with our tips for tracking your spending and cutting down on your expenses so you can travel more.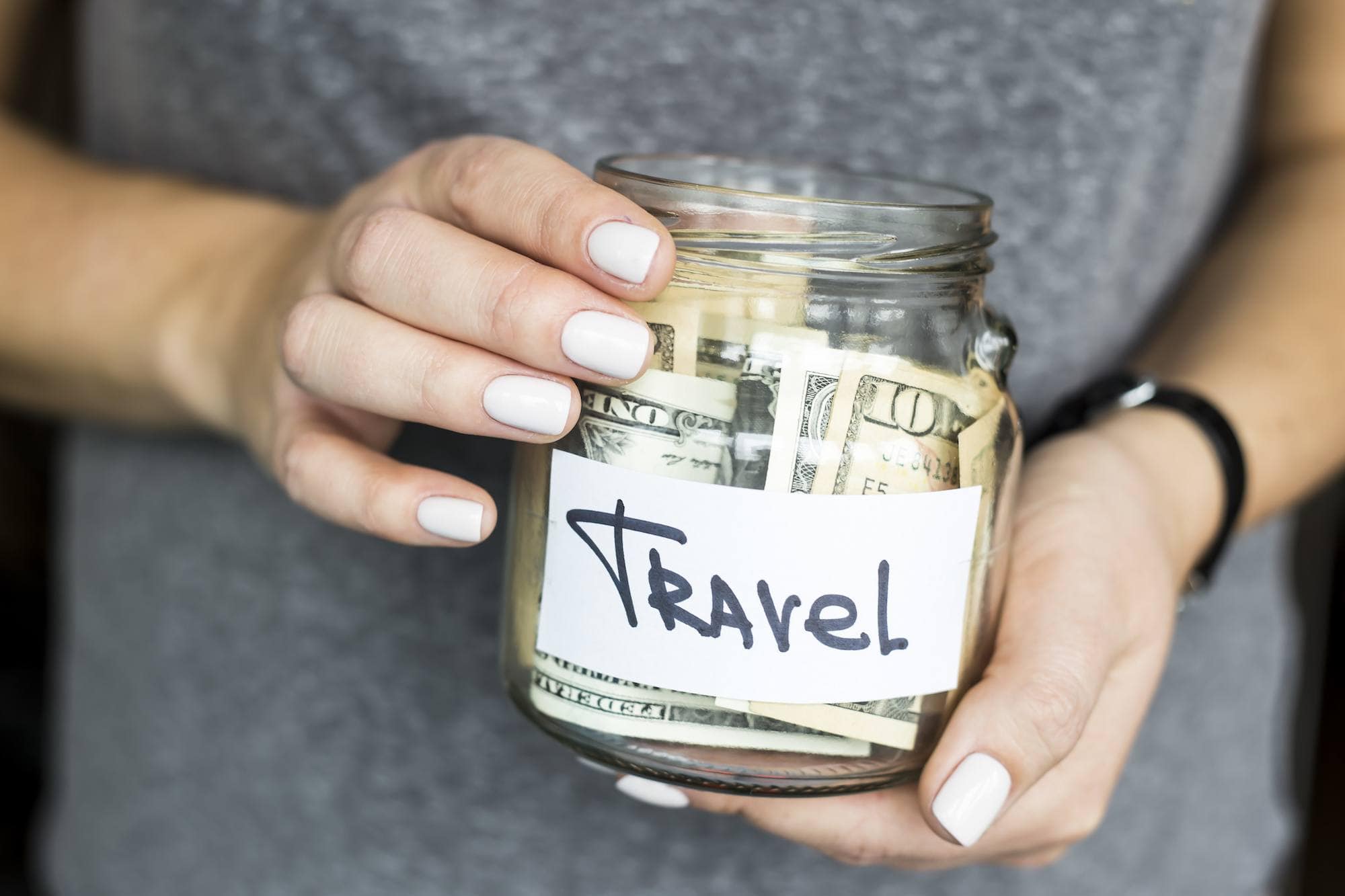 Money and time are two of the biggest barriers we often hear when people talk about why they can't travel or go on that big outdoor adventure. Look, we get it — everyone's financial situation is different and travel certainly isn't always cheap, but there are many ways to save money for traveling that are simple and don't require a lot of time or effort.
It is tough to sacrifice outings with friends or cook your own meals in order to save money for traveling, but small changes to your spending and saving habits will add up to make your next adventure much more attainable.
Here are some tips on how to save money for traveling or that next big outdoor adventure you're dreaming up.
Track Your Spending
One of the most effective ways to better understand your spending habits and save money for traveling is to keep a spending journal. This means keeping track of your expenses — every single one — to provide an honest depiction of your current financial situation as well as your spending habits. It will also help you set a healthy and realistic budget based on a real number, rather than the one you have in your head so you can learn to save the right amount for that big trip.
There are several apps you can use to track your spending – a few of our favorites are Mint, YNAB (You Need a Budget), and Trail Wallet.
If you're more of a pen-and-paper visual learner, you can create a spending journal.
Here's how it works:
For 30 days, write down every single purchase made and bill paid. Get a notebook and pen to designate as your Spending Journal and write down every expenditure including,
The date
The item
The cost
What is was for and if it wasn't a necessity how you felt about the purchase
THEN, grab three highlighters in different colors that you can use to correspond to different types of expenses. At the end of each week review your journal and highlight the necessities in one color (gas, bills, food, etc), the things you could cut back on (clothing, eating out, movies) in another, and the big budget busters in a third color. Your goal is to mostly see the color responding to "essentials" in your spending journal, and this will help you tease out where you can cut back temporarily or permanently. Each week write down the trip you're saving for to remind yourself what you are saying yes to in favor of all the things you are giving up.
There are lots of ways to adapt this practice, the key idea is to create a Spending Journal that works for you. Kim, Bearfoot Theory's former Community Manager, used a similar practice to help her save over $15,000 in 1 year for a thru-hike of the Pacific Crest Trail. Just a note, it doesn't take $15,000 to hike the PCT but Kim budgeted $5,000 for her hike and wanted $10,000 as a safety net for when she returned from her hike. That $5,000 includes having all of her personal belongings in a storage unit for 1 year and also car payments. Below is an example of a month in her journal.
You'll see her color coding – pink for purchases to eliminate, orange for meals she ate out (a personal goal she was working to reduce expenses on) and yellow for essential expenses she couldn't avoid (for the most part). Kim's monthly expenditure goal was $1,500 a month. She summarized her expenses into categories to see where she was spending most of her money, and then goal set for the month ahead.
For Kim, highlighting in one color the amount she spent on meals out was eye-opening. In one month she was spending on average several hundred dollars eating out. Gradually she was able to get this down to only about $50 every month by inviting friends over for community dinners instead of going out to eat, using coupons from the local paper, and by avoiding expensive drinks at restaurants.
Who knows? A spending journal might even help YOU become a savvy spender in the long run. Give it a try for 3 months to find a structure that works for you.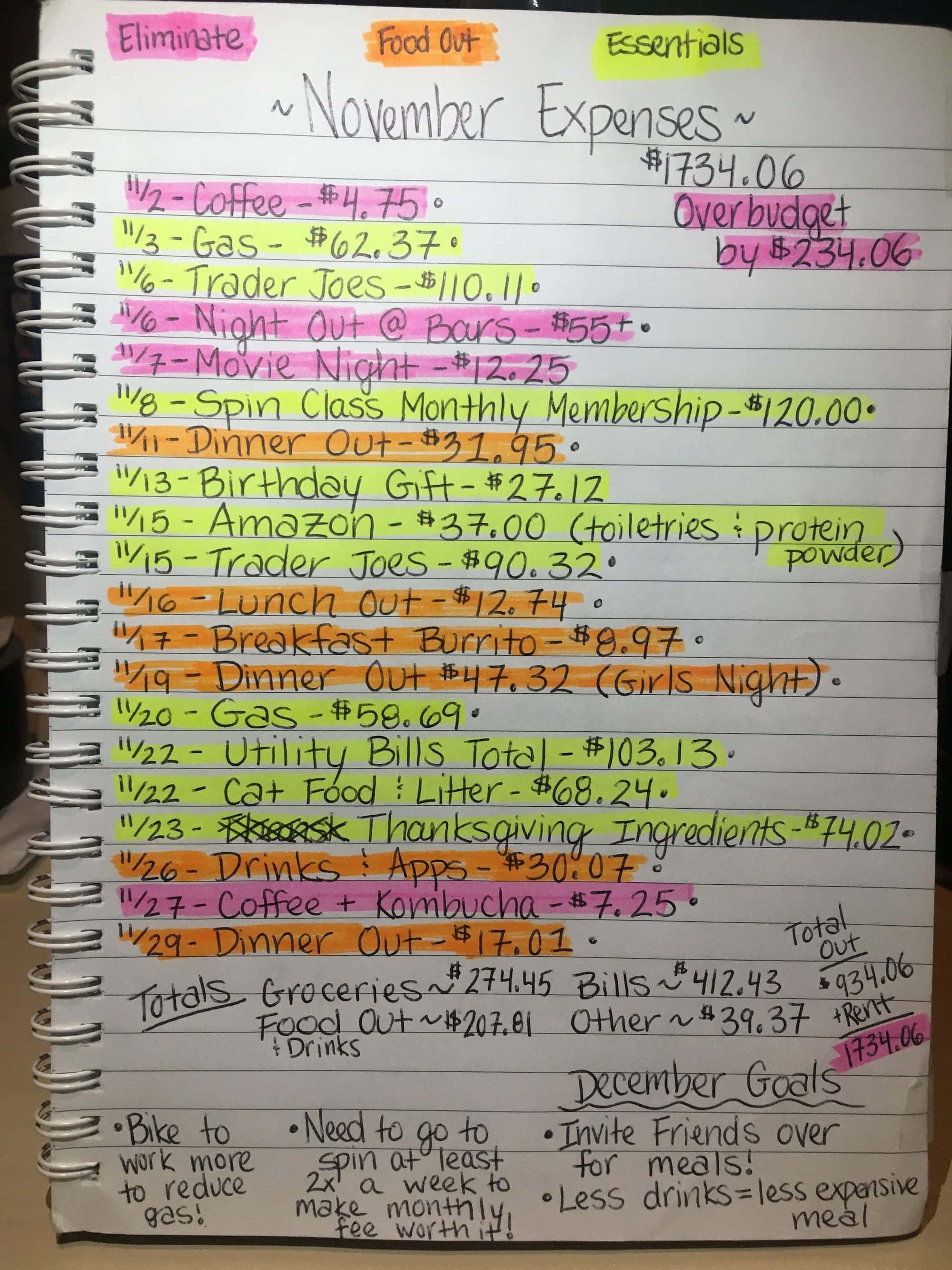 Cut Down on Extra Expenses – "The Latte Factor"
Maybe you've heard this one before, but in case it's unfamiliar, the phrase "The Latte Factor" refers to all of the little things in your life that add up financially, for example, a $5 latte every morning. If it's not a pricey coffee, perhaps for you it's the Kombucha Factor, the Fro-Yo Factor, or whatever your guilty indulgence is — consider where you can tighten up your purse strings while you save money for traveling. $5/day quickly turns into $150/month, or $1,800 a year — which is more than enough money for many travel experiences!
It's much easier to notice these trends after you've completed the 30-day spending journal (or during if you're feeling especially ambitious) so give yourself a grace period before diving in to make sure you have a sustainable plan of action moving forward.
Cook Your Meals at Home
Cutting back on eating out or ordering from Postmates is a quick way to save money for traveling. It's easy for life to get in the way and make excuses as to why you're too busy to cook meals at home, but the key is to plan ahead. Set time aside to plan out your meals for the upcoming week, pick up groceries, and do a little meal prepping. If you know what's already on the schedule for dinner and have a fridge full of ingredients, you're less likely to eat out or stop to pick up food on the way home.
Is going out to dinner one of your favorite ways to connect with friends? It's easy to overspend when we're dining out with friends, so why not have a potluck and your invite friends over for a dinner at home instead?
Lastly, I transitioned to a plant-based diet in 2019 and it has generally helped me save money on groceries. The price of meat and dairy has skyrocketed, so aside from the health and environmental benefits, cutting down on your consumption will help you save money for travel.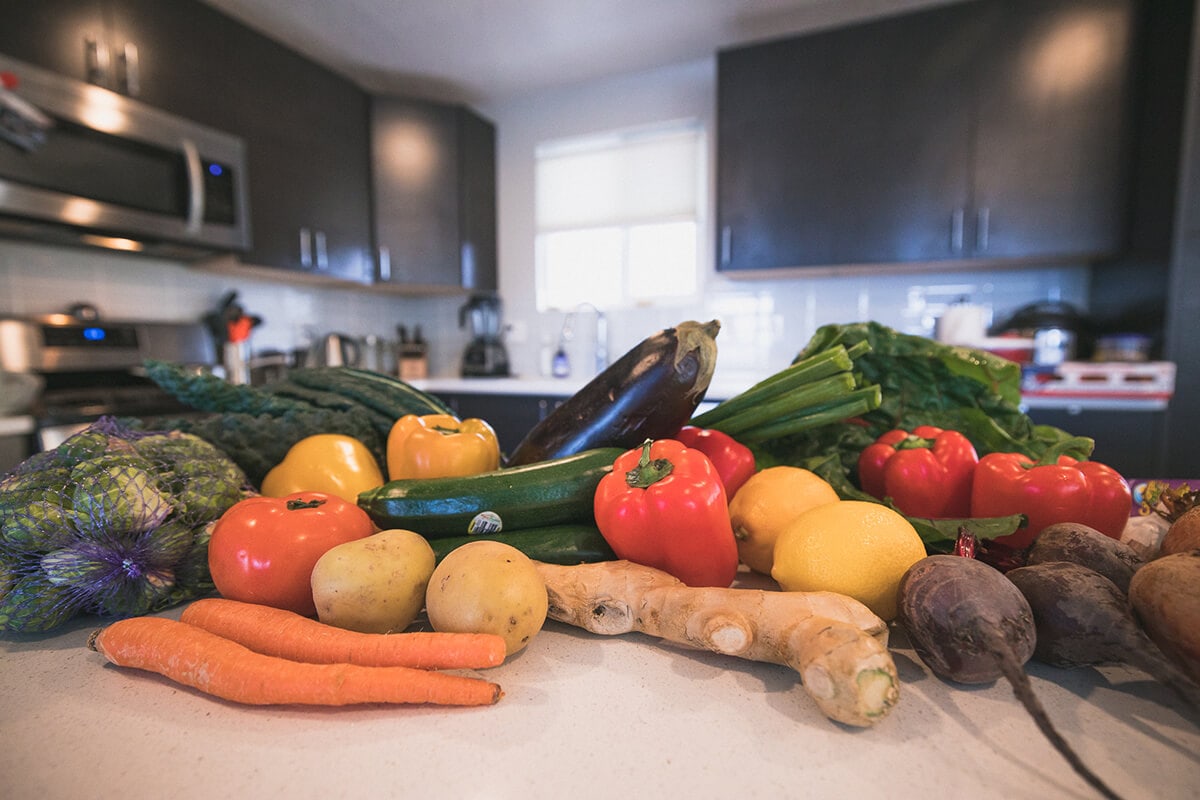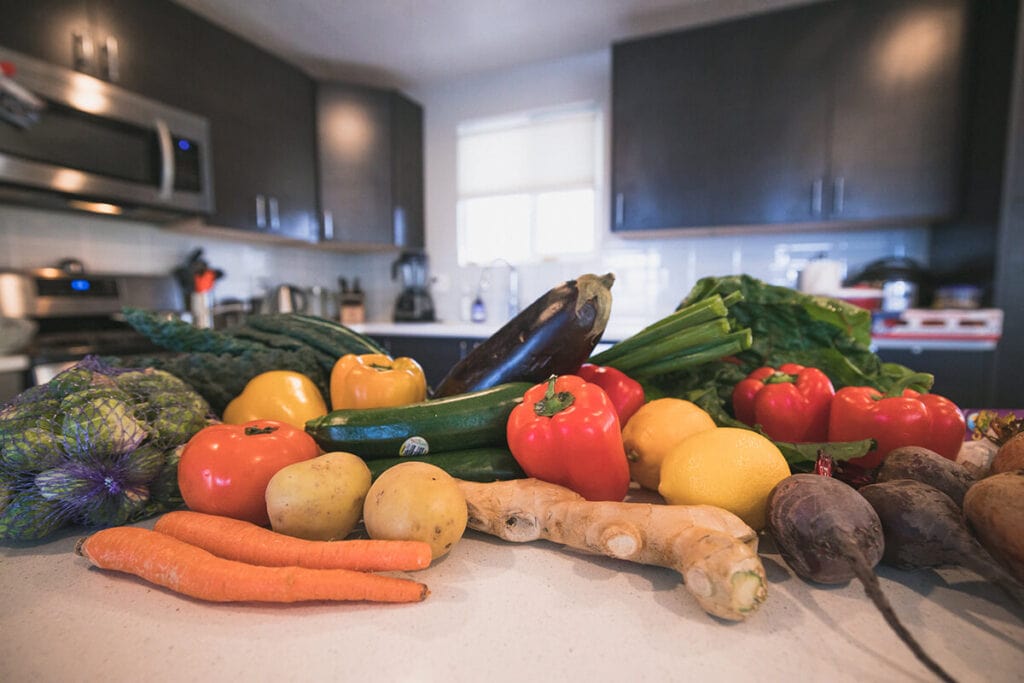 Set Reminders for Your Savings Goal
A sticky note on your fridge with the number or name of the place you want to travel is a good motivator when you need to remind yourself why you're doing this in the first place. I also recommend starting small and setting benchmarks for your spending goals — giving yourself bite-size goals to work toward is easier than feeling totally overwhelmed at the big number you wish to save.
Create a Separate Savings Account
Open a separate bank account for your travel fund and each month set a goal to deposit a set amount of money in it. Having your travel fund in a different spot rather than your other savings or lumped in with your checking account makes it much easier to a) see how much money you've saved and keep you motivated and b) not spend any of the money you're setting aside to travel. Treat this savings account as one you can't withdrawal from (unless you really need to!).
Pick Up a Free Hobby
Keep yourself busy with work, being active outside, and hobbies at home to help you keep your spending in check. The less free time you have to shop online or go out, the less money you'll spend. Plus, if you spend your time picking up new hobbies like hiking, you open the door for more experiences you can have on your next outdoor adventure.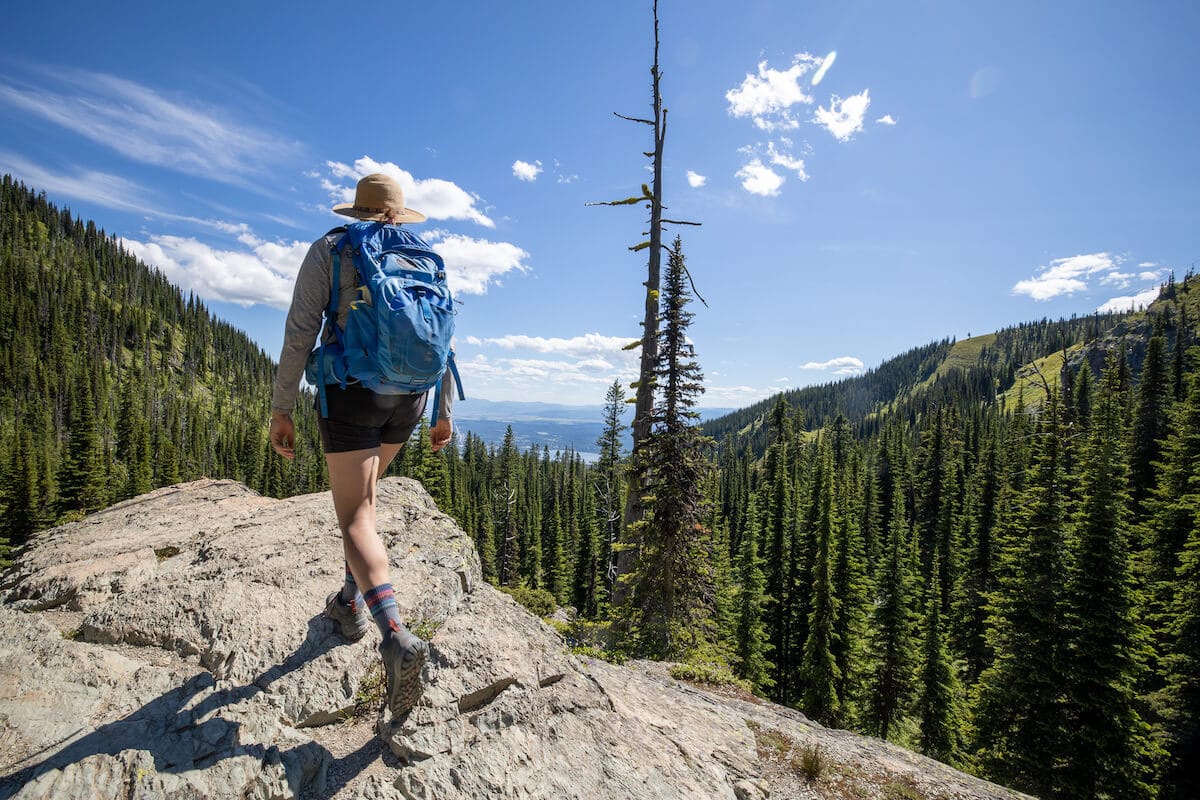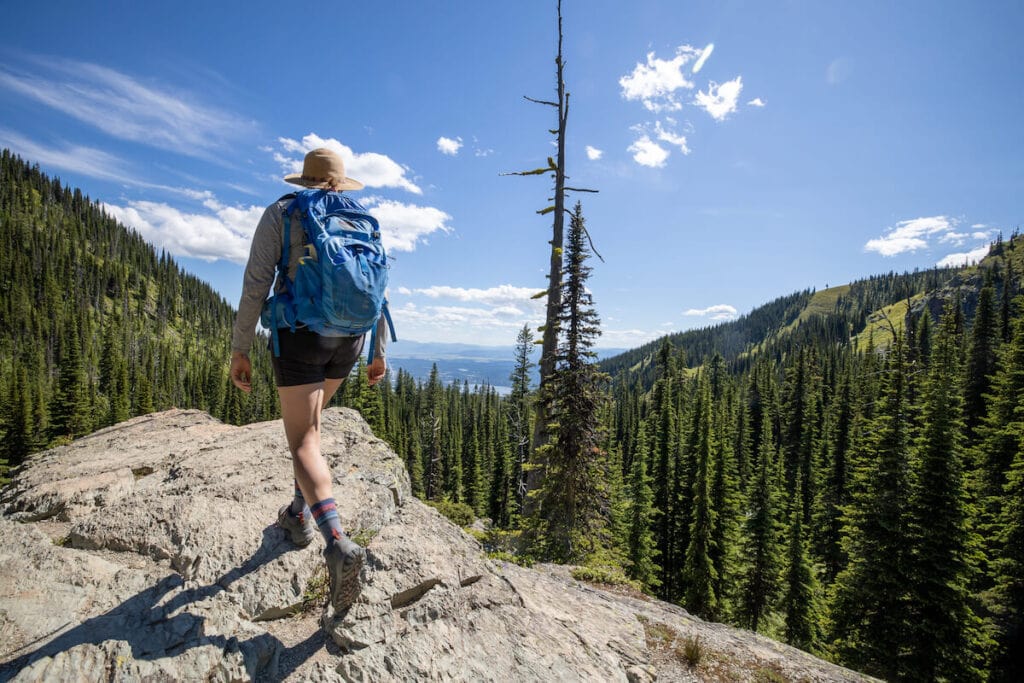 Cut Down on Your Subscriptions
Monthly subscriptions like Netflix, Hulu, Amazon, Audible, etc. can really add up. See where you can cut back on subscriptions or better yet, split them with friends or family.
This also applies to buying books. Instead of buying, go to your library and check out a book or two. Prefer e-books and audiobooks? Download the app Libby, where you can link your library card and download e-books and audiobooks for free to your phone or tablet.
Sell Your Stuff
Most of us are holding onto physical stuff that we don't need or use anymore – clothes, backpacking gear, housewares, and more. Instead of letting that stuff collect dust in your closet, why not try to sell those items to save money for travel? Not only will this extend the life of these items and save them from landfill, but it's an easy way to get some extra cash. Try Facebook Marketplace, OfferUp, or Poshmark to start.
Get an Idea of your Costs and Book a Cheap Flight and Accommodations
As you're choosing a destination, first get familiar with the average costs in the destinations you want to visit. Be My Travel Muse has an excellent guide covering some of the cheapest destinations across the globe and what you can expect to spend on lodging, food, and activities in each place.
Once you've picked a destination, look for ways to cut costs on your flight and accommodation.
Here are a few ideas to help you save money on flights & lodging:
Track flight prices: Scout out good deals for flights on websites like Scott's Cheap Flights, Kayak, Expedia, Kiwi, Momondo, JetRadar, and Google Flights. Also, use SkyScanner to help you find the cheapest day to fly out and make sure to keep your browser incognito. You can also set up flight alerts to track the price of your flight so you can jump on a good deal.
Travel in the off-season: Many places will jack up their prices during peak tourist season. Visit during the shoulder or off-season to score better prices on hotels, Airbnbs, and more.
Go camping vs get a hotel: Camping is by far one of the cheapest accommodations you can find and if you ask us, the best way! Check out our guide to finding FREE, dispersed campsites.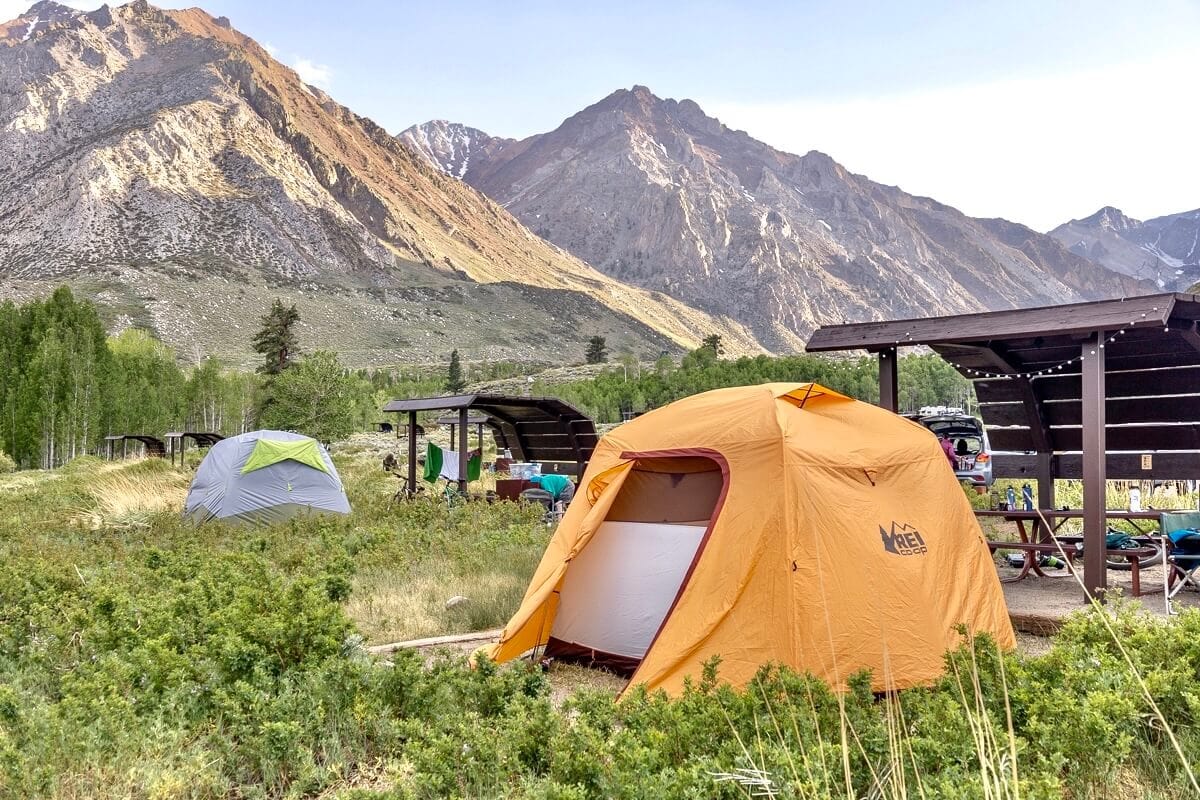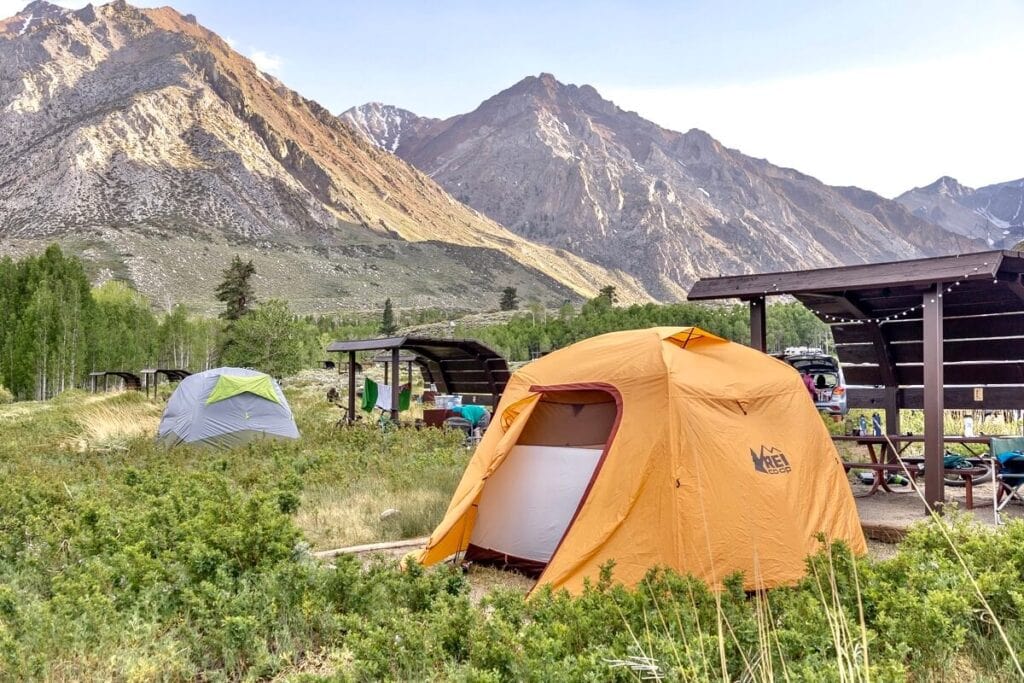 Find Free Activities
One of our favorite things about hiking is that it's FREE! All you need if your hiking boots and some basic hiking gear, and you can plan a full-day of adventuring on the cheap. For additional ideas, check out the local tourism board's website to see if they have a list of free things to do in your destination.
Planning ahead with a list of things you can do for free when you are traveling will prevent you from signing up for paid tours and activities in the spur of the moment because you aren't sure what else to do. Use your favorite hiking app to find local trails wherever you're traveling.
Buy Used
Backtrack a little and think about what other fees are involved in the planning of your trip such as travel insurance, shots, immunizations, and even visas depending on how long you're staying. If you need to spend money on outdoor gear that you don't have, consider borrowing from a friend or buying from one of these discounted outdoor gear retailers to save money for traveling. Factor these costs into your overall trip expenditures as well to make sure you've covered the necessities.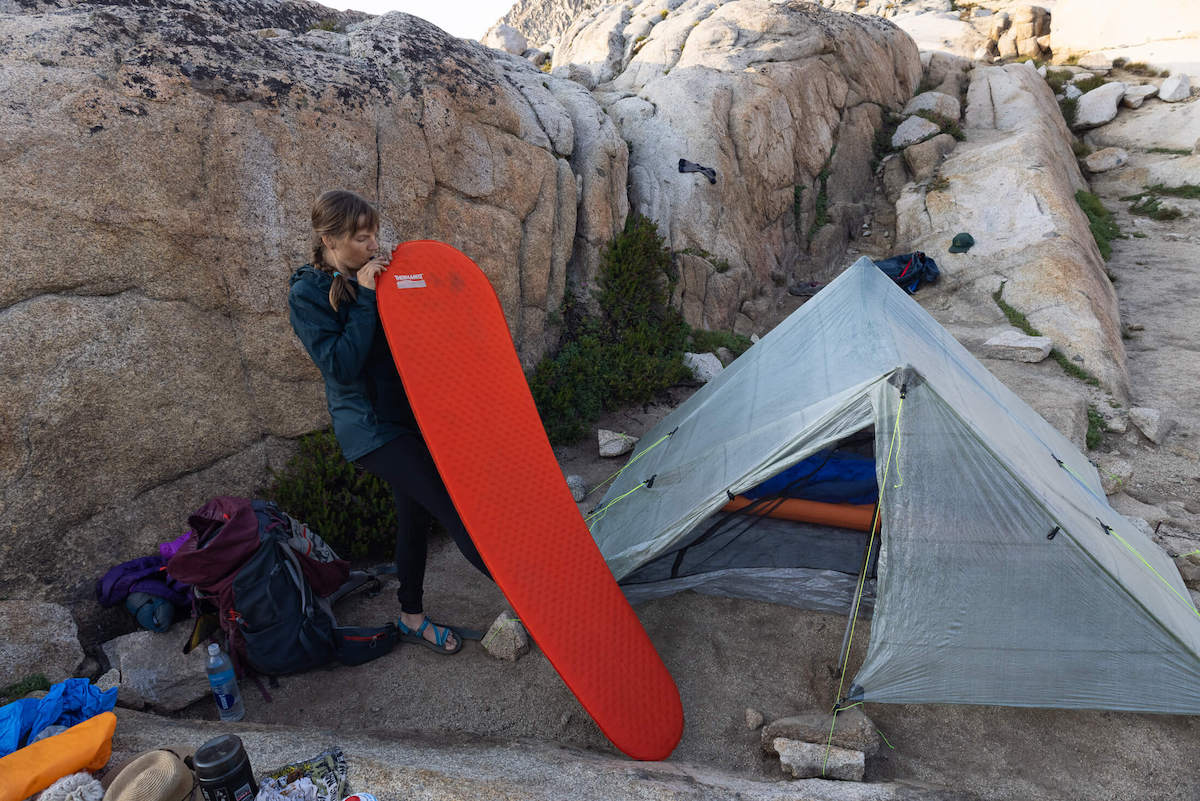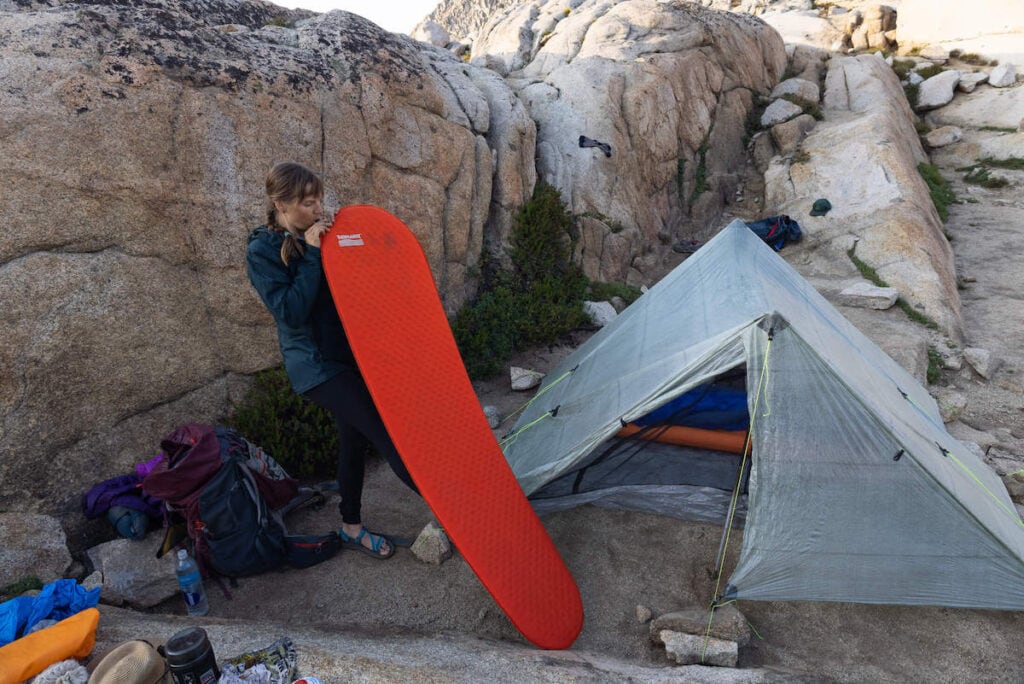 Spend on the Splurge
After you've crunched the numbers and figured out the nuts and bolts of your travel budget you now get to think about the fun stuff. THINK: That day of scuba diving or unique gifts you might want to bring home. The occasional splurge is ok, and can make for a really memorable trip, as long as you set some boundaries. See what you can afford to set aside for splurges, along with the cash you'll want to keep on hand for those times when something inevitably just pops up or goes wrong.
The bottom line is that travel is worth your hard-earned money, so don't be afraid to spend it! Budgeting and smart spending habits go a long way in ensuring a great trip without blowing your budget.
Hope these tips help you begin to save for your big trip. What questions do you have about saving money to travel? Are you a penny-pincher? Share your tips in the comments below.