5 River Trips for Beginners
Right after college, I got the opportunity to float the Main Salmon in Idaho with a group of my closest friends, and that trip got me hooked on the river life. You spend your days swimming, fishing, and soaking in the scenery. Then at night, you get to sit around the campfire, eat gourmet food, drink all the beer you want, and stargaze on remote riverbanks.
While a dose of whitewater is always fun, it can be intimidating (and dangerous) if you don't have a lot of experience behind the oars. For those of you who are interested in getting your feet wet on the river, here's 5 of the best river trips for beginners in the West that are packed with gorgeous scenery and plenty of flat water to get comfortable.
Labyrinth Canyon (Utah)
Desert beaches, a mellow meandering river, and quintessential southern Utah canyon landscapes – that's what you'll get in Utah's Labyrinth Canyon. Starting in Green River, Utah and ending at Mineral Bottom in Canyonlands National Park, three to four days are needed to cover this 68 mile section of the Green River. This easy float can be done in any kind of boat and chances are you'll have most of the river to yourself. While this trip is a little logistically challenging due to car shuttles, getting a permit is easy, and there are a number of outfitters in Moab who rent boats and can help organize transportation.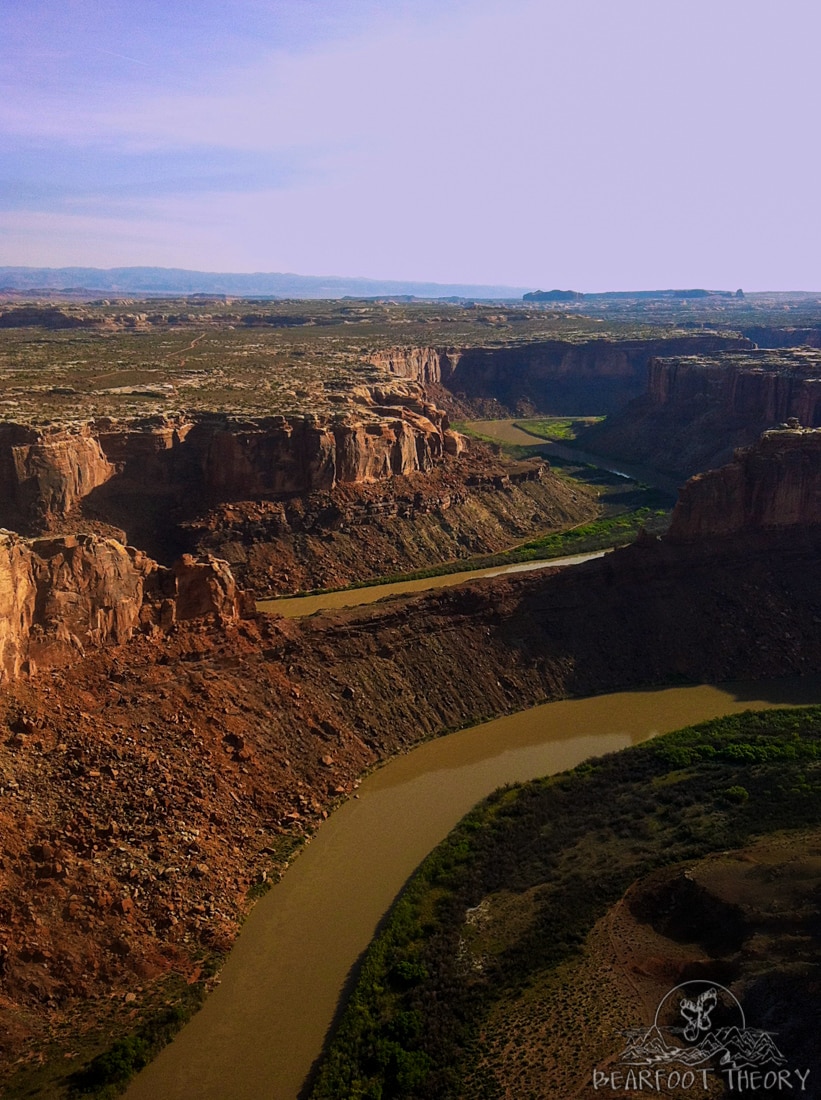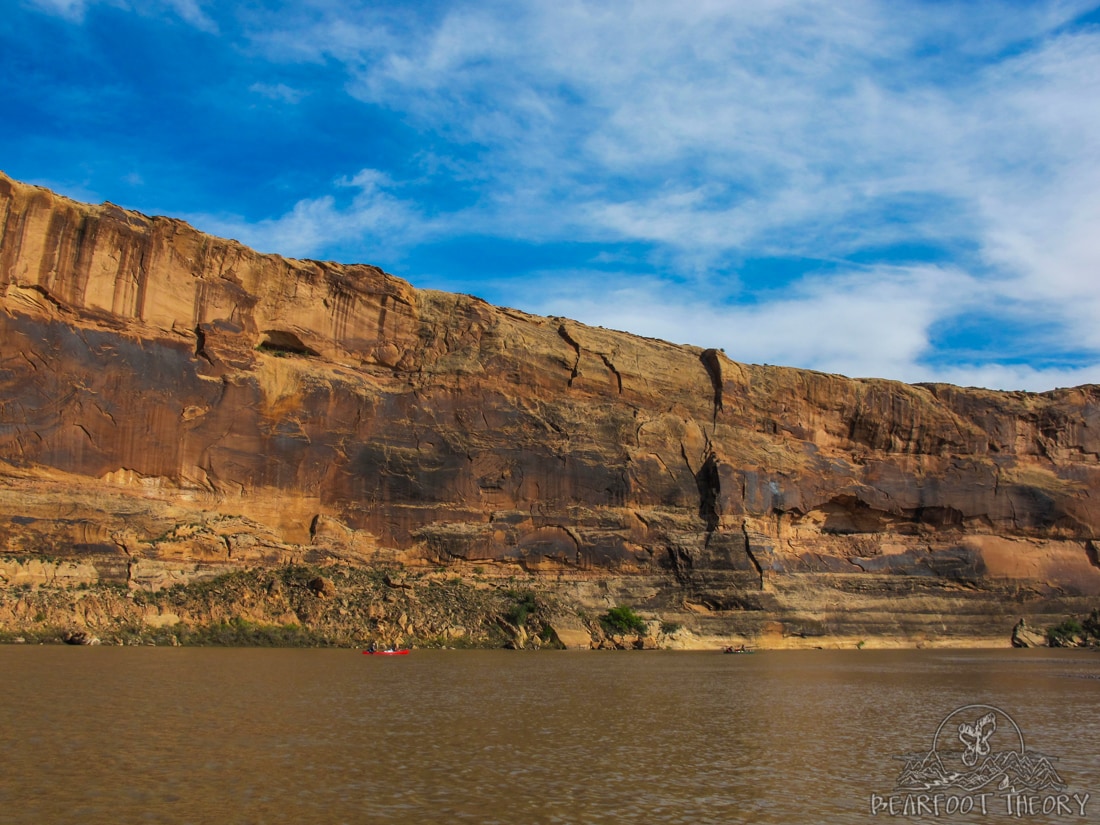 Black Canyon (Nevada)
The Black Canyon is a 12 mile stretch of flatwater on the Colorado River just below Hoover Dam and less than an hour away from the Vegas strip. The Black Canyon can be done as a day trip, but to experience the best of this canyon, you really need to spend the night. Camping is done on the sandy riverbanks, and a mere steps from your tent are some of the state's best hot springs, including Arizona and Gold Strike Hot Springs. For more information on permits, boats, and the hot springs, visit my post A Secret Vegas Oasis: Paddling the Black Canyon.
Rio Chama (New Mexico)
The most popular trip on Northern New Mexico's Rio Chama River is a 31 mile section through the 1,500 foot deep Chama Canyon. Best enjoyed in an inflatable kayak over 2-3 days, the Rio Chama offers isolated beach camping among rugged sandstone cliffs, dense forests of ponderosa pine, and just enough excitement with its mild class II-III rapids. Trips begin just below the El Vado Dam, and permits are issued by the Bureau of Land Management through a competitive lottery. If you have trouble getting a permit, check out this list of outfitters that are authorized to run private trips on the Rio Chama.
Lower Gunnison River (Colorado)
While the Gunnison River in Colorado is known for big water, the 26 mile section from Escalante to Whitewater through the Dominguez Canyon Wilderness is a perfect overnight trip for beginners. Featuring mild Class I and II rapids, this leisurely portion of the Lower Gunnison can be done in almost any kind of boat, including rafts and inflatable kayaks. In addition to the high-desert slickrock landscapes, the Lower Gunnison also has a number of awesome side hikes to waterfalls and petroglyphs and offers scenic riverside camping. The put-in is located 45 miles from Grand Junction, and no advanced permits are required. For more information, visit the BLM's Lower Gunnison River website.
South Fork of the Snake River (Idaho)
The canyon section on the South Fork of the Snake River between the Conant Boat Ramp in Swan Valley and the Byington takeout in Heise, Idaho offers some of the best trout fishing in the country. And with soaring bald eagles, giant moose, cottonwood groves, and Idaho's rugged mountains, a two-day, 25 mile float trip is the best way to experience it. While this section is very popular for daytime anglers, it sees very few overnight boaters, meaning you can expect solitude at the designated camping areas spread through the canyon. If you are looking for a fully outfitted trip mixed with a bit of luxury, consider a guided excursion with the South Fork Lodge.
HAVE YOU EVER BEEN ON A RIVER TRIP? WHAT RIVERS WOULD YOU ADD TO THIS LIST? 
LEAVE A COMMENT, TWEET ME, OR WRITE ME A POST ON FACEBOOK.