Oregon Road Trip: 13 Best Stops For Outdoor Adventure
Oregon is one of the best outdoor playgrounds in the United States and a perfect destination for a west coast road trip. With…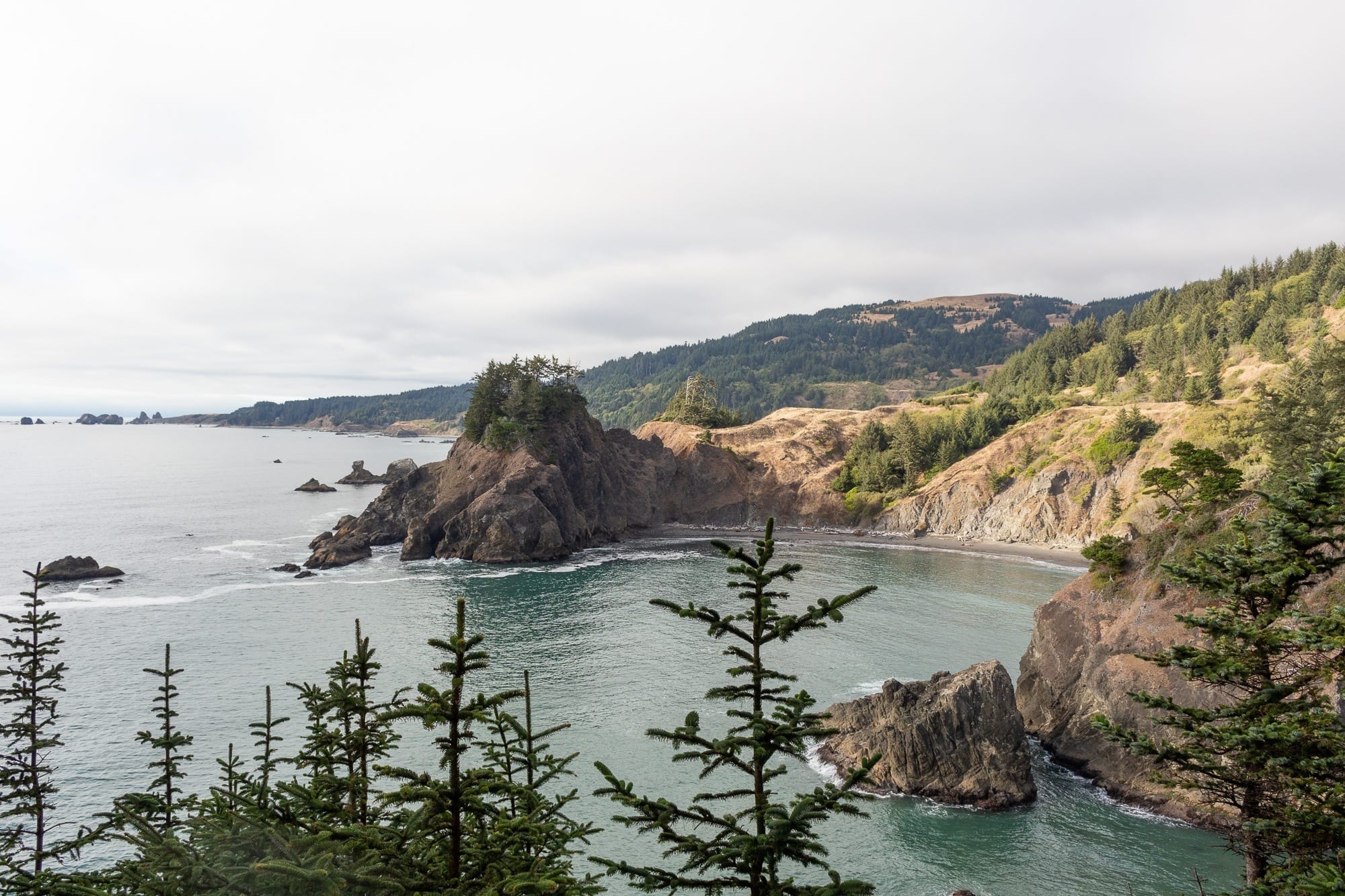 Oregon is one of the best outdoor playgrounds in the United States and a perfect destination for a west coast road trip. With 363 miles of coastline, 361 parks, and 50 mountain ranges, Oregon offers plenty of outdoor adventure for everyone.
All within a short drive you can discover snow-capped mountains, a vibrant high desert, deep valleys, rushing waters, hidden lakes, and a rugged coastline. A road trip through Oregon means you don't have to decide between the beach, mountains, city or desert – you'll find them all!
Here are 13 not-to-miss stops to add to your next Oregon road trip.
Important Reminder: As it goes in all of the destinations we share, please practice good trail etiquette and remember to Leave No Trace. This means packing out all of your garbage (including toilet paper), being respectful to others on busy trails, and following the established rules.
1. Crater Lake National Park
Crater Lake is the deepest, clearest lake in the United States and an incredible vision of natural beauty. You'll find Oregon's only National Park in the Cascade Mountains in the southern part of the state. There are hiking trails plus options for swimming, fishing, and boating.
The lake has over 50 viewpoints along the perimeter and hiking trails down to the water. There are two developed camping sites in the park plus backcountry camping along the Pacific Crest Trail.
If you time your Oregon road trip accordingly, the Ride Around The Rim is an annual bike ride around Crater Lake without car traffic.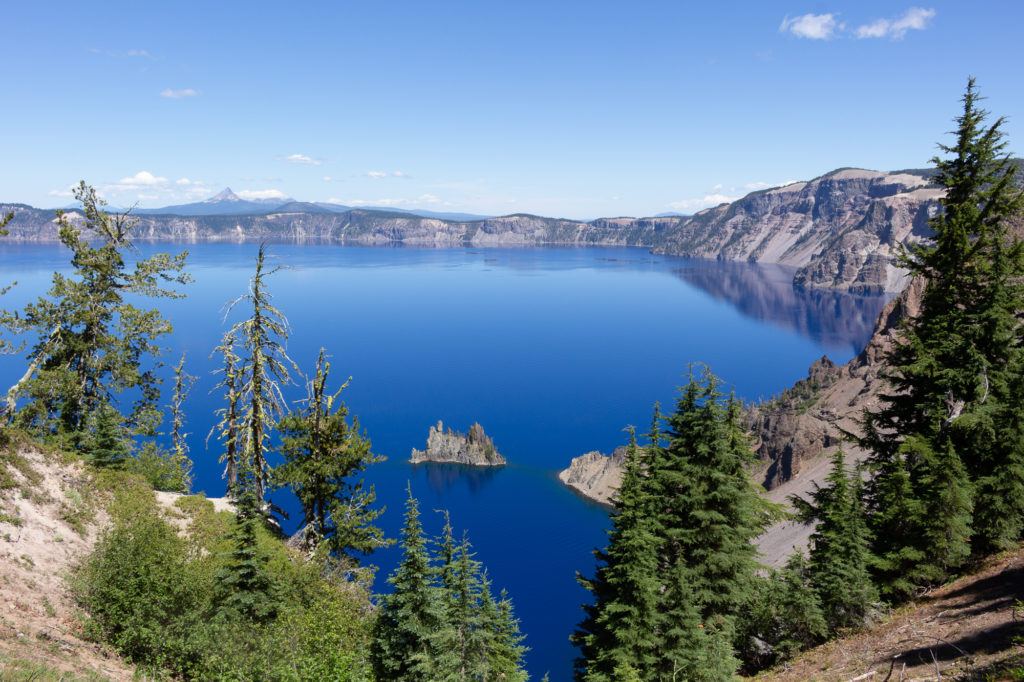 #1 campsite finder app
Try The Dyrt PRO free for 30 days
Get a FREE 30-Day membership to The Dyrt PRO, one of our favorite apps for finding campsites.
Perks include:
• 5,000+ free camping locations
• 1,000+ campground discount network
• $0 extra booking fees
• Get reservations at sold-out campgrounds, and more
Use the code BEARFOOT to get 30 days free!
---
2. Oregon Caves National Monument
Oregon Caves National Monument is a haven for hiking and spelunking. You'll find these ancient marble caves deep in the Siskiyou Mountains in southern Oregon.
At this national monument, you'll have opportunities to go on a guided tour of the caves, choose from six unique hiking trails, view wildlife, and spend the night in a mountain chateau.
If you want to experience a night up in the trees, book a treehouse suite at Out'n'About Treehouse Treesort in nearby Cave Junction.
---
3. The Honeycombs
The Honeycombs is an area of Southeastern Oregon that is all wild – a real backcountry adventure in the Owyhee Canyonlands. You'll see colorful rock formations, boulder fields, and steep canyon walls studded with caves.
It's a challenging area to explore, and not for the inexperienced. If you go, in addition to advanced planning, you'll need a 4×4 high clearance vehicle, lots of water, and a GPS.
Painted Canyon Trail is a rugged 9-mile loop that showcases some of the best views in the Owyhee Wilderness. Other outdoor adventures in the Honeycombs include swimming, bouldering, and camping in the canyonlands.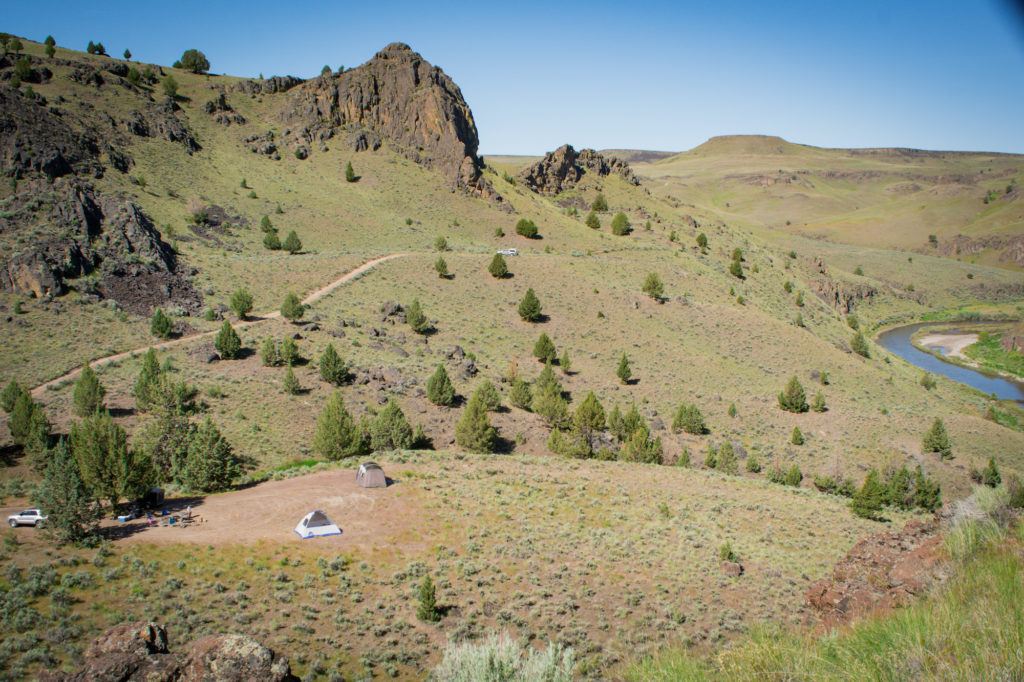 ---
4. John Day Fossil Beds National Monument
John Day Fossil Beds National Monument, also known as Oregon's Painted Hills, is full of beautiful geological formations and a great stop for any Central Oregon road trip.
Layers of red, gold, black and grey rock show the geological history of the desert. It's the perfect place for hiking or biking during the day, and even more magical at sunset when the colors illuminate the landscape.
The Fossil Beds National Monument is located next to the John Day river so rafting and fishing are also popular outdoor activities. Camping is not allowed within the Monument, but there are several campgrounds nearby.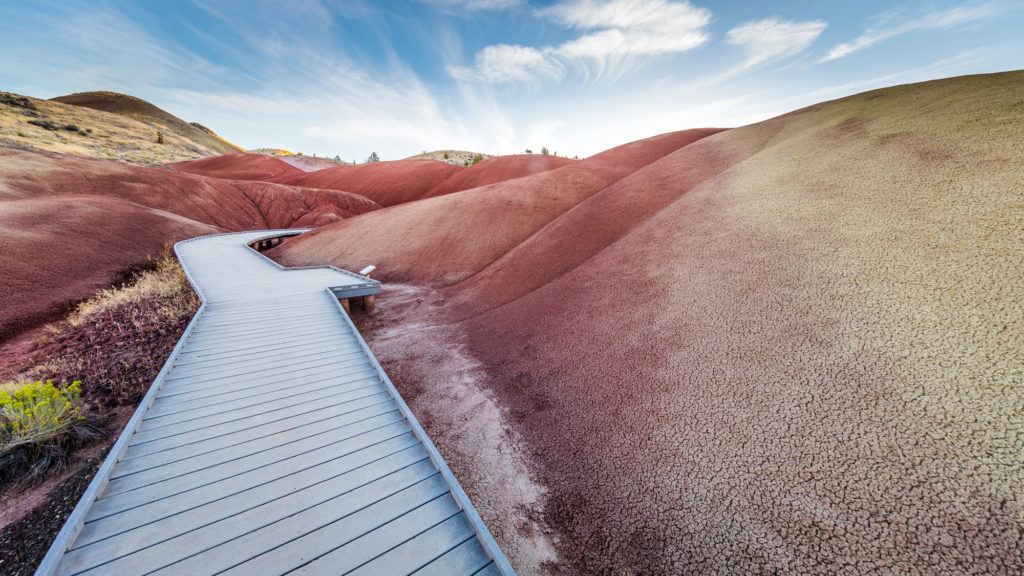 ---
5. Oregon Dunes National Recreation Area
Stretching for 42 miles along the Oregon coast from Florence to North Bend, the Oregon Dunes National Recreational Area is a unique and beautiful place. It's also one of the best examples of sand dunes on the west coast.
Explore towering mounds of glistening sand, watch for coastal wildlife, revel in expansive views of the Pacific Ocean, and find plenty of opportunities for outdoor recreation.
Visitors can sign up for a dune buggy tour of the dunes, rent your own ATV, or head out for a hike along the Oregon Dunes Loop Trail and look for signs of wildlife prints in the sand.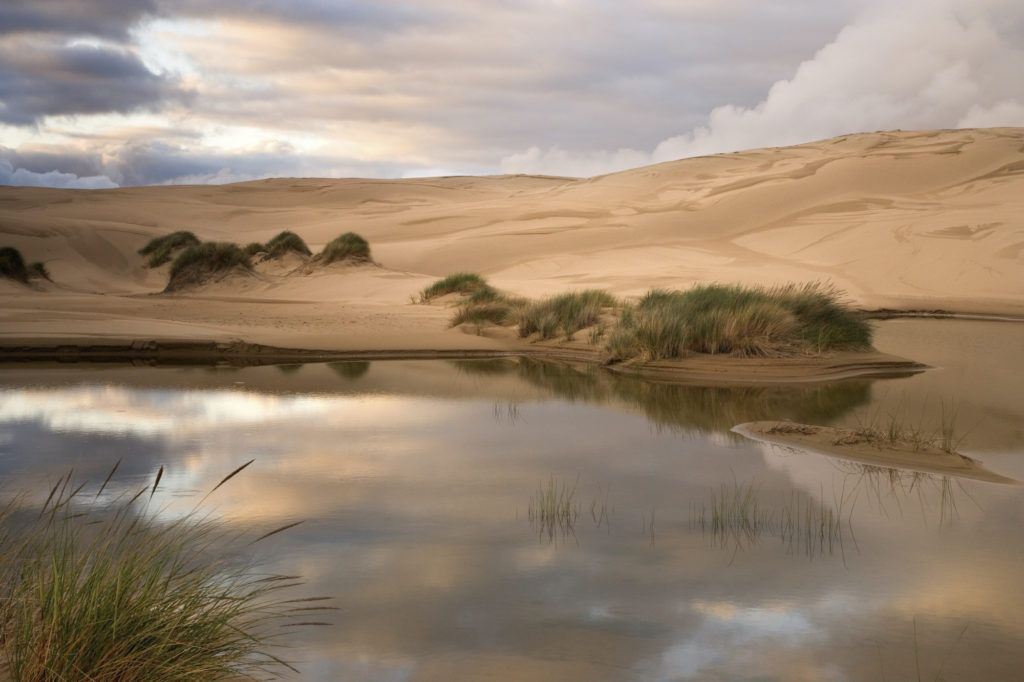 ---
6. Smith Rock State Park
Located in the middle of the high desert in Central Oregon, Smith Rock State Park is a stunning stop for any Oregon road trip. Five hundred foot tall rock spires jut up from the ground just begging to be climbed.
This park is a hub for rock climbing enthusiasts but also offers excellent opportunities for hiking, biking, and horseback riding. For a full view of the park, head out on the 7.3-mile Summit Loop. Tent camping is allowed in the park.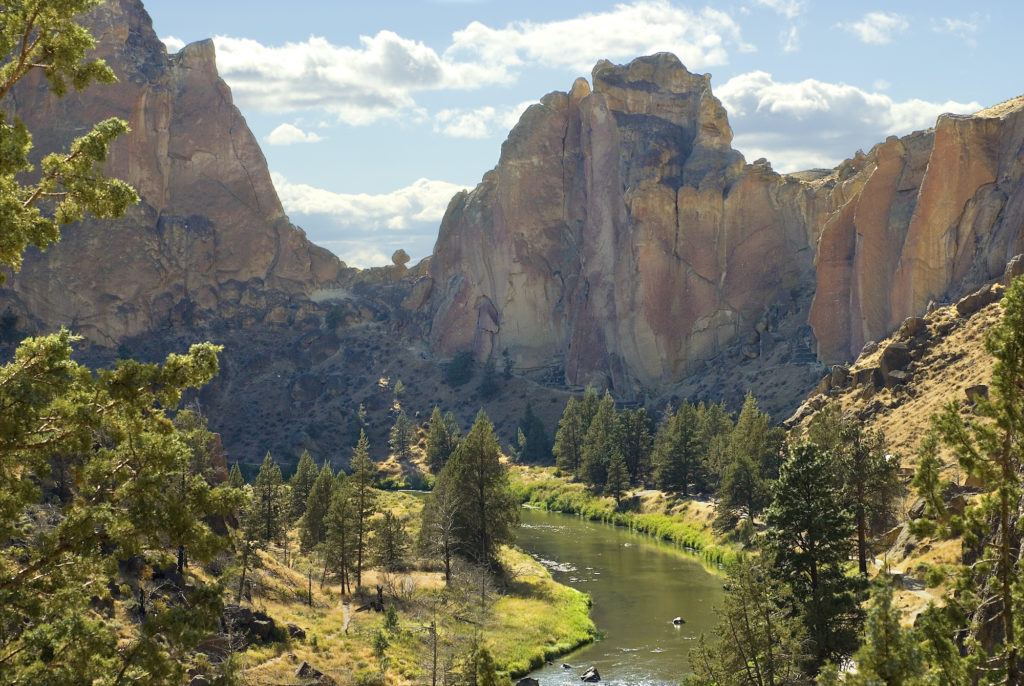 ---
7. Yachats & Cape Perpetua Scenic Area
Yachats is a tiny little coastal community on Oregon's Central Coast. Despite its sleepy appearance, it provides access to some amazing outdoor activities.
Walk along the long sandy beaches right from town or head 10 minutes north to Cape Perpetua Scenic Area to see Thor's Well – the Drainpipe of the Pacific and the picturesque Cape Perpetua Lighthouse.
Yachats also has some great restaurants, charming places to stay, and unique shops. Dine on delicious seafood, sip on local brews, splurge on a fancy meal, or grab a picnic and head back to the beach to watch the sunset.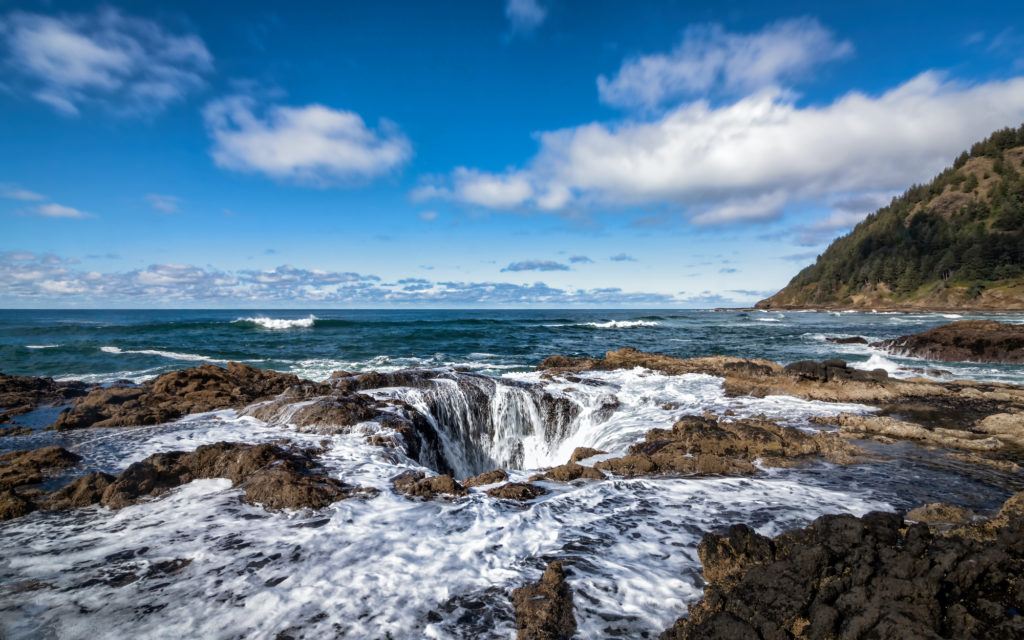 ---
8. Hood River
Hood River is a hip town with endless opportunities for outdoor adventure in the Columbia River Gorge. Head to Post Canyon for miles of mountain biking singletrack, test your skills with a windsurfing or kiteboarding lesson, go white water rafting on the White Salmon River, or head to the hills for dozens of great hikes.
Wind down the day at one of Hood River's local breweries or take a drive along the Fruit Loop, a 35-mile scenic loop among rolling fruit orchards and farm stands.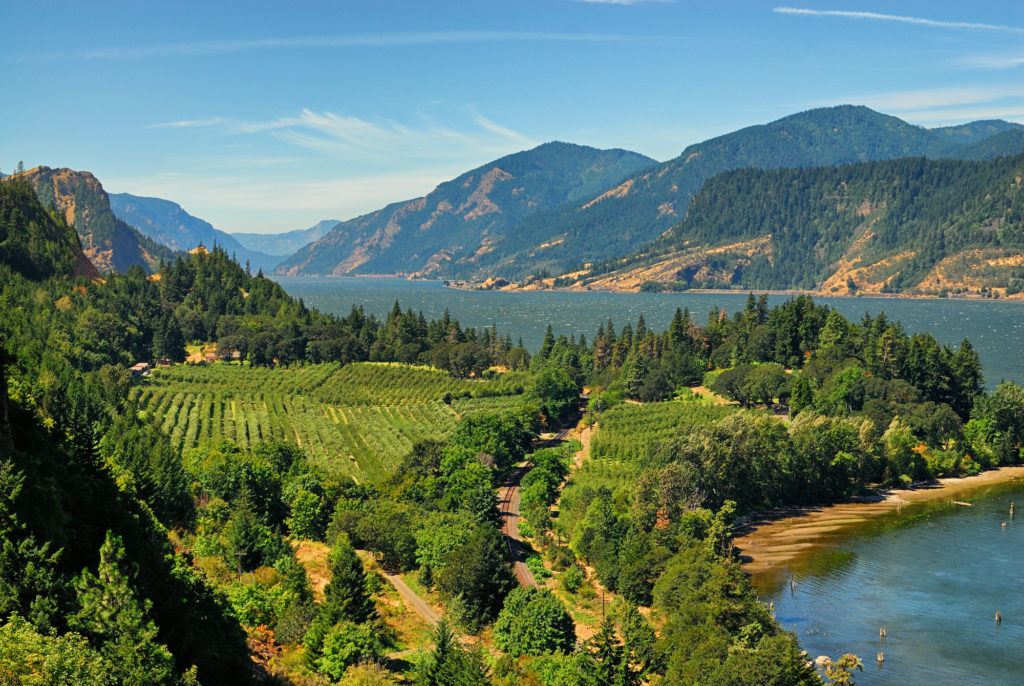 ---
9. Mount Hood National Forest
Mount Hood is the second most climbed mountain in the United States after Mount Monadnock in New Hampshire, but you don't have to climb it to experience the natural beauty of the area (although you can if you want!).
Mount Hood National Forest is full of incredible hiking trails and home to dozens of lakes and streams, dormant volcanoes, waterfalls, hot springs, great camping spots, and skiing or snowboarding in the winter.
Whatever time of year you visit Mt. Hood, you will find something fun and adventurous to do.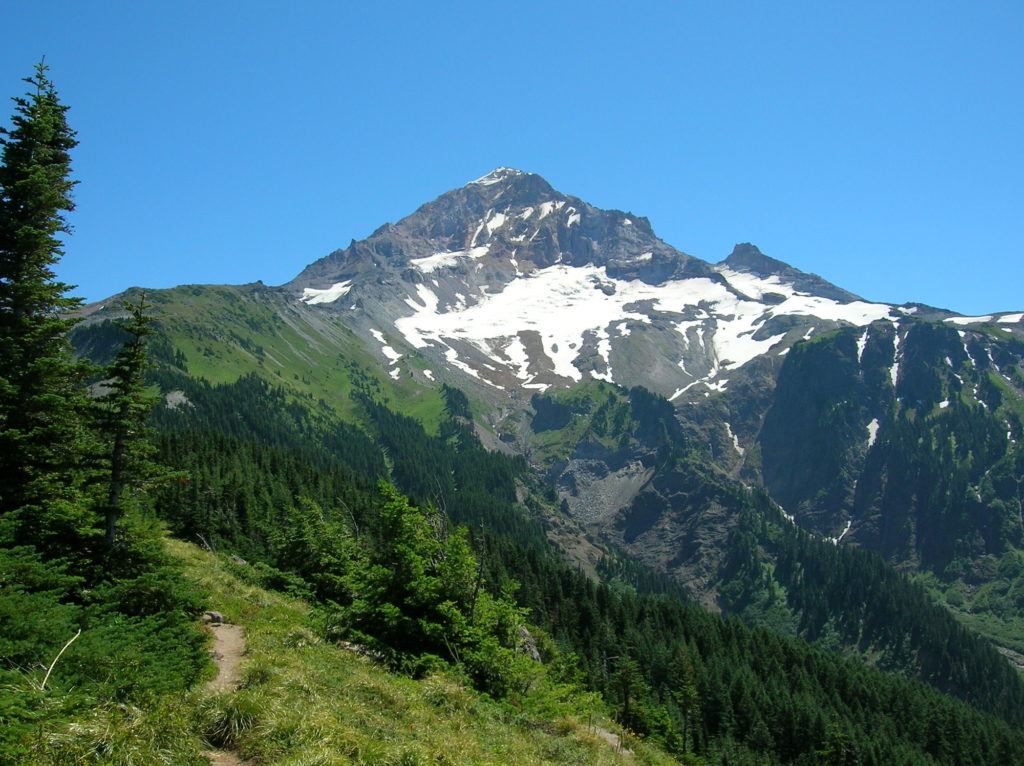 ---
10. Three Sisters Wilderness
Named for the three volcanoes that make up the area, the Three Sisters Wilderness in the Cascade Range has over 260 miles of hiking trails including 40 miles of the Pacific Crest Trail, making it the perfect hiking stop on your Oregon road trip.
If you're looking for a getaway filled with nature, hiking, lakes, rivers, alpine meadows, and snow-capped peaks look no further than the Three Sister Wilderness. You'll find all the camping and backcountry adventures you need.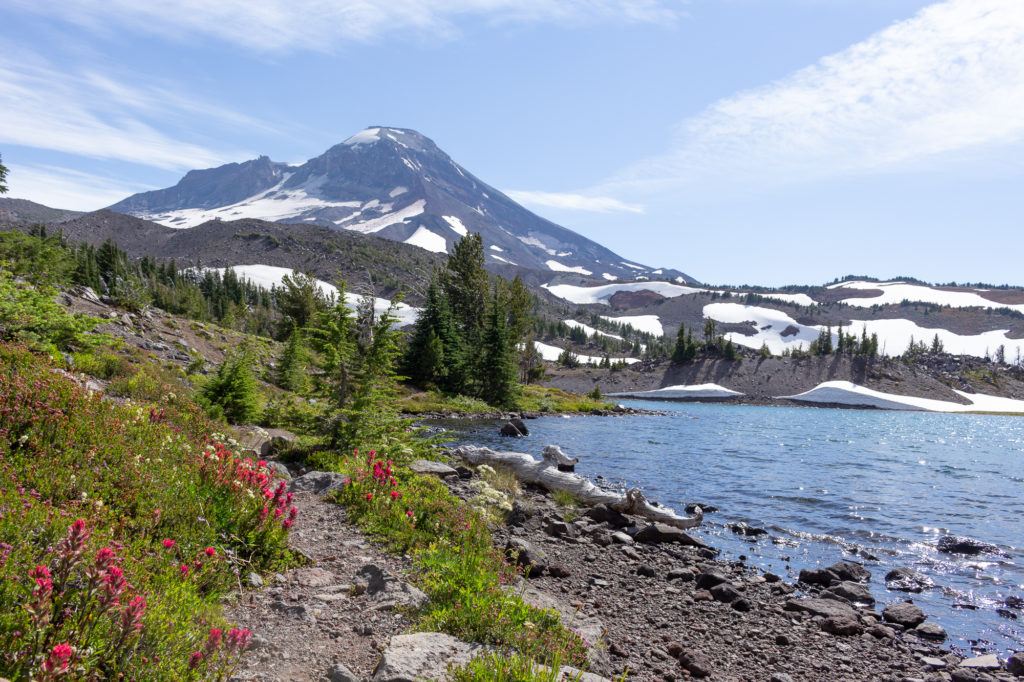 ---
11. Bend
Bend is a vibrant and classy town in Central Oregon and a great place to stop for lunch and/or beer tasting. Bend has more breweries per capita than any other city in the state.
Outdoor activities to enjoy in Bend include floating down the Deschutes River (a very popular weekend activity for locals and visitors alike), mountain biking on amazing singletrack right outside town, cycling the Three Sisters Scenic bikeway, or exploring some of the best hikes in Central Oregon.
If you're visiting Bend in the winter, be sure to check out Mt. Bachelor, one of Oregon's best ski resorts.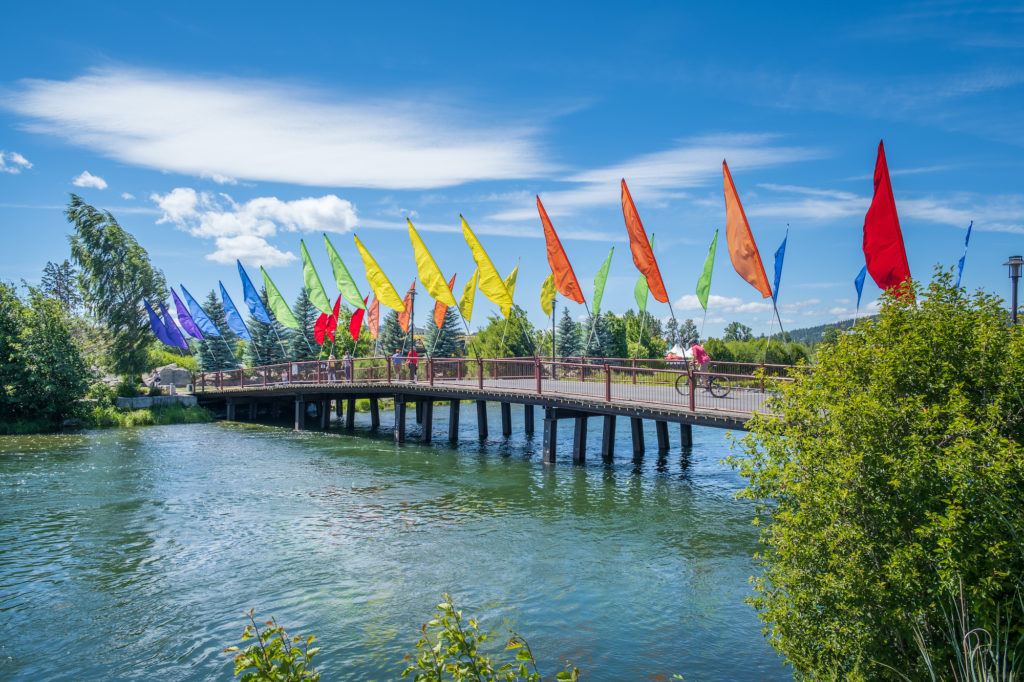 ---
12. Willamette Valley
The Willamette Valley in the northwestern part of Oregon is home to over 700 wineries and vineyards making it a perfect place to go wine tasting and sightseeing among old grapevines and beautiful estates.
But even though it is known as Oregon's wine region, it doesn't mean drinking wine is the only thing to do there. The valley has miles of biking and hiking trails to tackle, delicious local food to dine on, dozens of waterfalls and swimming holes to take a dip in, and world-class fishing.
Spring, summer, and early fall are the best times to visit this area, as there is always something going on.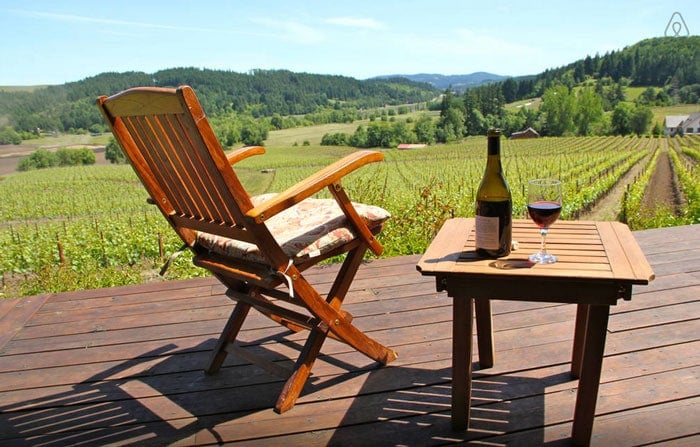 ---
13. Port Orford Heads State Park
This beautiful little coastal state park on the southern coast of Oregon is a great place to view wildlife and watch commercial fishing boats head out to sea.
From the bluffs above the ocean, you can see offshore rocks jutting out of the water, sheltered coves, and uninterrupted views of the Pacific Coast. There's also a historic marine museum on-site and in the spring, the park is transformed into a field of wild irises.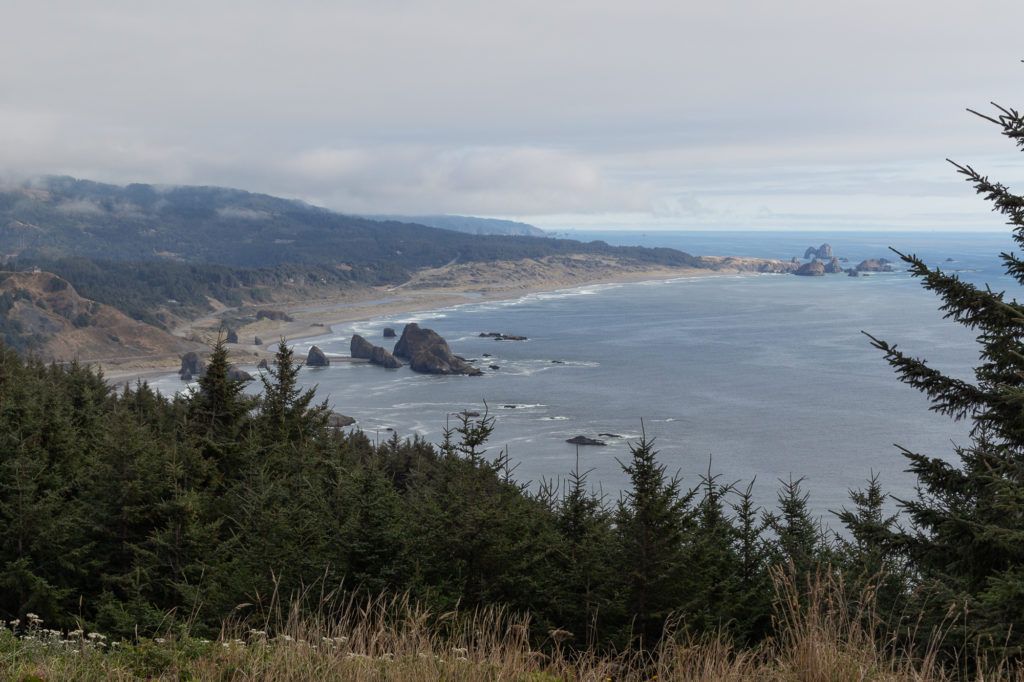 ---
These are just a few examples of our favorite places to stop and explore some of the natural beauty of Oregon on a road trip.
Do you have a favorite road trip stop in Oregon? Leave a comment below!
Find camping at sold out campgrounds
Try The Dyrt PRO free for 30 days
The Dyrt Alerts will help you get reservations at sold-out campgrounds across the US by sending you an alert when your desired dates become available.
• Select campgrounds and the dates you want to camp
• The Dyrt repeatedly scans for cancellations
• When your campsite becomes available you'll get a Dyrt Alert sent to your phone!
Use the code BEARFOOT to get 30 days free!