Spanning over 500,000 acres, North Cascades National Park in Washington is an alpine wonderland featuring vibrant lakes, thickly forested valleys, over 300 glaciers, and the most rugged peaks of the Cascade Range. With such prominent peaks and exceptional natural features, it's no surprise that the park has been nicknamed the "American Alps".
With its towering peaks, the park is popular amongst hikers and mountaineers but there are countless outdoor activities to enjoy in the park including biking, backpacking, boating, fishing, and so much more. The park was established by the National Park Service in 1968, but the region was first inhabited by the Skagit people and other Northwest tribes.
Planning a trip to North Cascades National Park? Read through this guide for important info and tips before your trip!
Important Reminder: As it goes in all of the destinations we share, please practice good trail etiquette and remember to Leave No Trace. This means packing out all of your garbage (including toilet paper), being respectful to others on busy trails, and following the established rules.
Where is North Cascades National Park?
While located just three hours from Seattle, the park remains one of the least visited National Parks, likely due to its remoteness compared to other parks in the region, such as Mount Rainier and Olympic National Park. The park itself is made up almost entirely of protected wilderness, which means there are few structures and roads within park boundaries. So if you, like me, enjoy a little peace and solitude when venturing outdoors, the North Cascades is the place for you.
The closest major cities to North Cascades National Park are Seattle (2.5 hours) and Vancouver, British Columbia (3 hours). The closest airport is Seattle-Tacoma International Airport (Sea-Tac), which is approximately 120 miles away.
Unlike many national parks, there is no entrance fee at North Cascades National Park. There are, however, fees for accessing some of the forests, docks, and campgrounds. You can learn more about fees in the park here.
North Cascades National Park Layout
North Cascades National Park is made up of four different sections that come together to create the "North Cascades National Park Complex". Within this complex, you will find the North Cascades North Region, North Cascades South Region, the Ross Lake National Recreation Area, and the Lake Chelan Recreation Area.
There is much to explore in each region of the park, but visitors tend to spend the most time in the Ross Lake area due to its proximity to the park's main road and many easily accessible trailheads and viewpoints.
The sections are bisected by the park's main artery, the North Cascades Scenic Highway (SR-20), which leads visitors through the park starting in Marblemount and continuing past Winthrop. The Stephen Mayer Wilderness, which was named after the first Director of the National Park Service, connects the different sections of the park.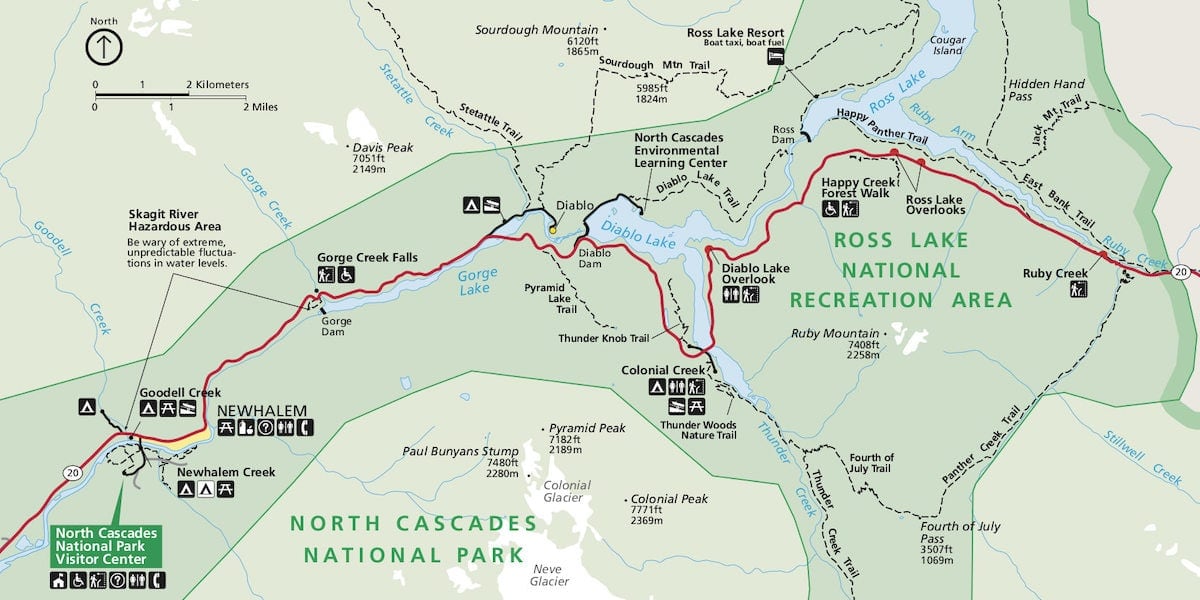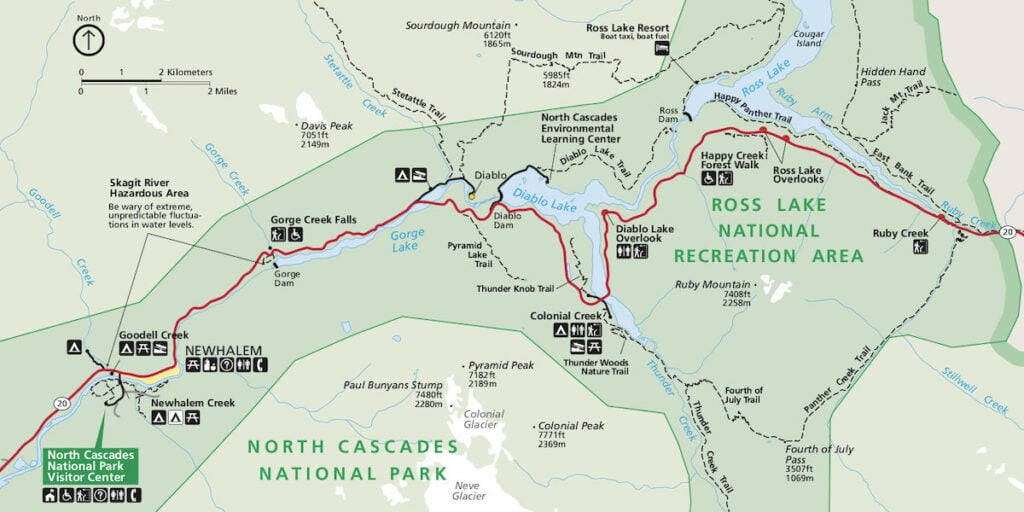 Best Time to Visit North Cascades National Park
The weather in the North Cascades can be extremely volatile. The park receives a great deal of precipitation in the winter, which results in an extended winter from November to April that causes frequent road closures.
Given North Cascades' unpredictable winter weather, the best time to visit North Cascades tends to be from mid-June to late September. Some trails are accessible starting in April, however since the region receives a lot of snow in the winter, most trails are not snow-free until early July. The summer months are the driest months in the park, which makes them the best time for most outdoor activities.
If you're hoping to catch some fall colors, late September into mid-October can be a great time to visit. Be sure to pack layers and bring a rain jacket since the weather can be unpredictable with rain or even early-season snow.
Due to avalanches, roads and trails may be closed or impassable during the winter, so always check for road closures before heading to the park! You can check the current conditions here.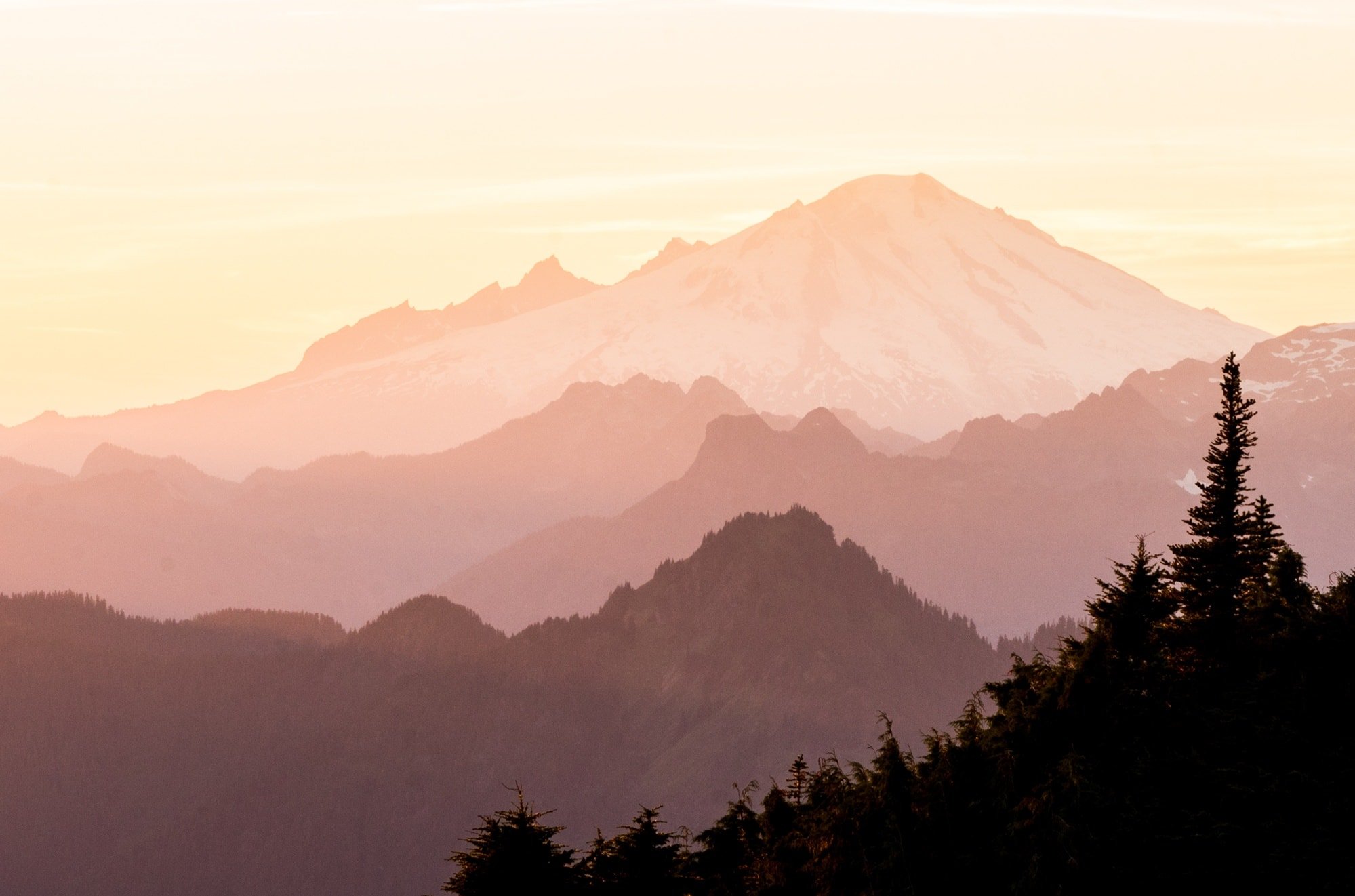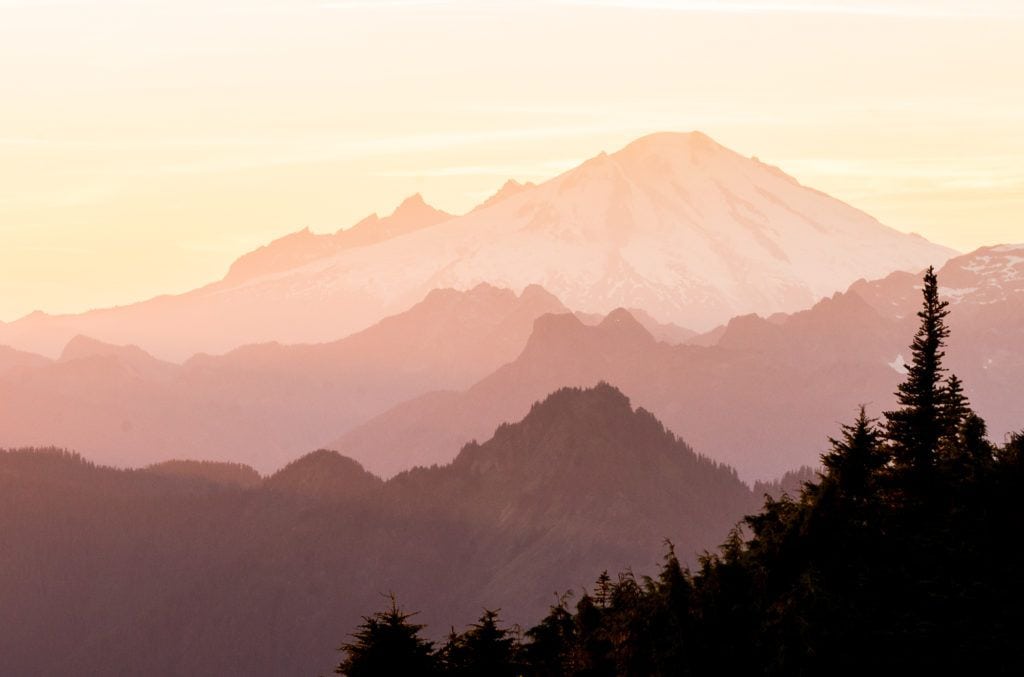 North Cascades Camping
There are 6 campgrounds in the park, all of which are located along Highway 20. While all of the campgrounds can be reserved in advance, this is not always necessary. I arrived at the park in early September without a campground reservation and was able to easily secure a campsite, but it's always good to plan ahead when possible.
It's also important to note that firewood, ice, and gas are unavailable in the park, but can be purchased in the town of Marblemount, which is located just West of the park on SR-20.
As you enter the park on Highway 20 from the west, you'll first find Newhalem Creek and Goodell Creek campgrounds, which are located along the crystal clear Skagit River and are suitable for both tent and RV camping. Newhalem Creek is the largest campground in the park and is conveniently located next to the North Cascades Visitor Center, the town of Newhalem, and several walking trails including Trail of the Cedars and Rock Cedar Trail. Goodell Creek, located just up the river, is considerably smaller in size but features a raft/kayak launch and opportunities for fishing, making it the perfect choice for water lovers.
Upper and Lower Goodell Creek are smaller campgrounds located at mile marker 120. The two campgrounds are adjacent to Upper Goodell Creek located slightly at a slightly higher altitude of 500'. Gorge Lake is located at mile marker 126 at an elevation of 900' next to Stetattle Creek on the bank of Gorge Lake.
The Colonial Creek Campgrounds (North and South) are located on the shores of vibrant Diablo Lake and have nearly 130 campsites between them. These campgrounds offer access to a fishing pier, boat launch, and convenient access to Thunder Knob Trail.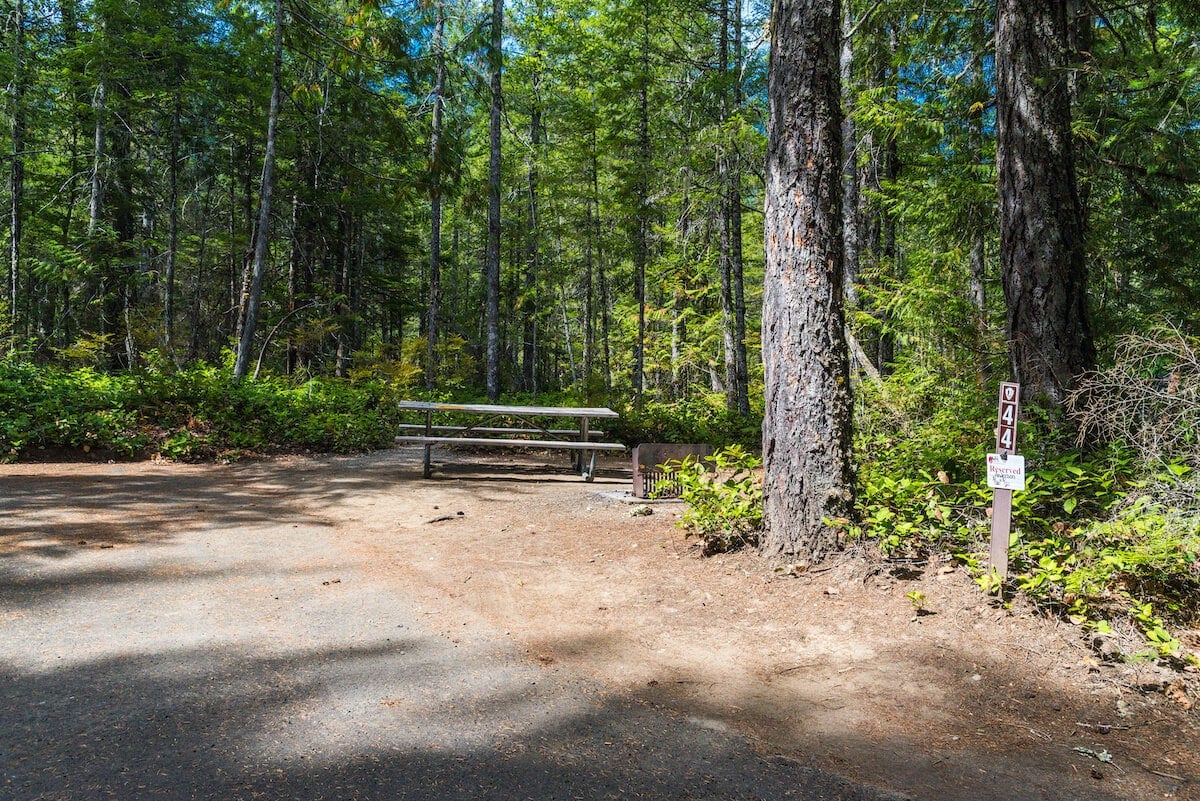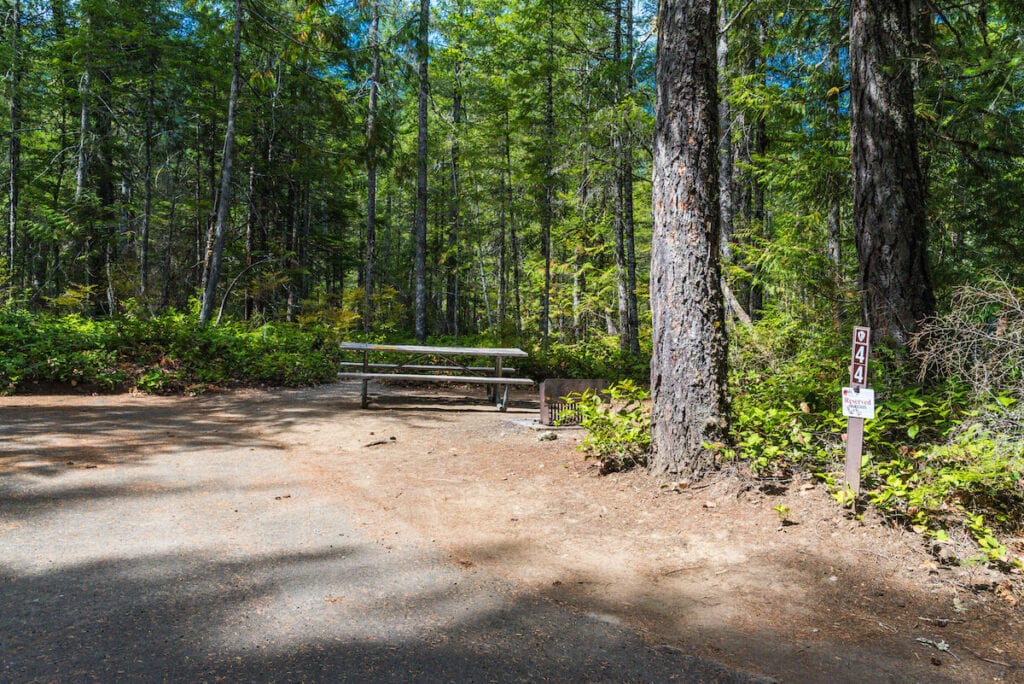 North Cascades Lodging
North Cascades also has two lodging options within the park – Ross Lake Resort and the North Cascades Lodge at Stehekin.
Ross Lake Resort is located on the banks of Ross Lake and is open from mid-June through October. The resort offers tent sites but is also a great option for those who want to spend multiple days in the park without camping. There is no direct road access to the resort, so you'll need to either hike in from the Ross Lake Trailhead or take the shuttle ferry across Ross Lake.
The North Cascades Lodge at Stehekin offers rustic guest rooms and cabins on the shore of Lake Chelan. Just be aware that the lodge is only accessible by boat, plane, or by hike.
If you do choose to take a ferry to Stehekin, the Lady of the Lake Passenger Ferries has two options: the Lady Ferry Express, which is a 2.5 hour ride, or the Lady II Ferry, which is a relaxed 4-hour journey. Advanced reservations are highly recommended for the ferries, so do your best to book in advance! Both ferries leave at 8:30am, so spending the night in Chelan is highly recommended.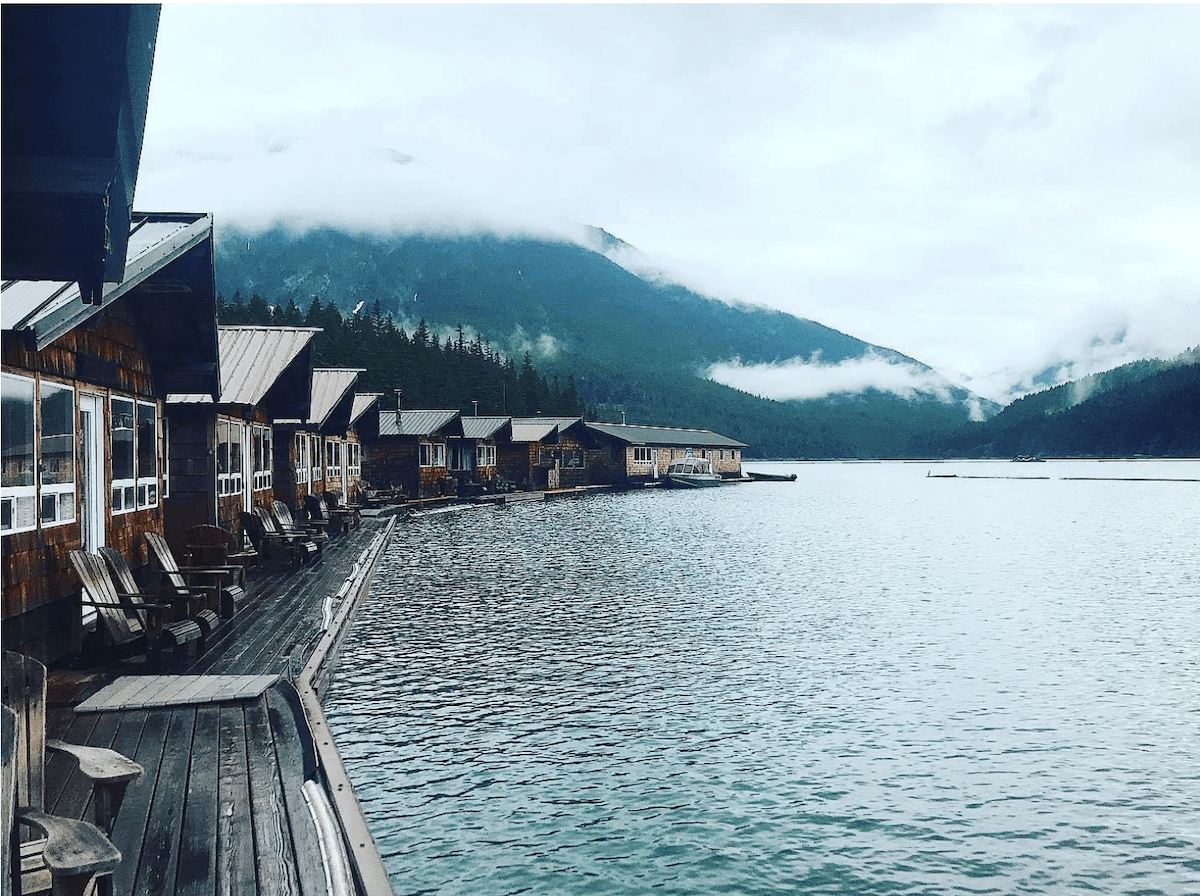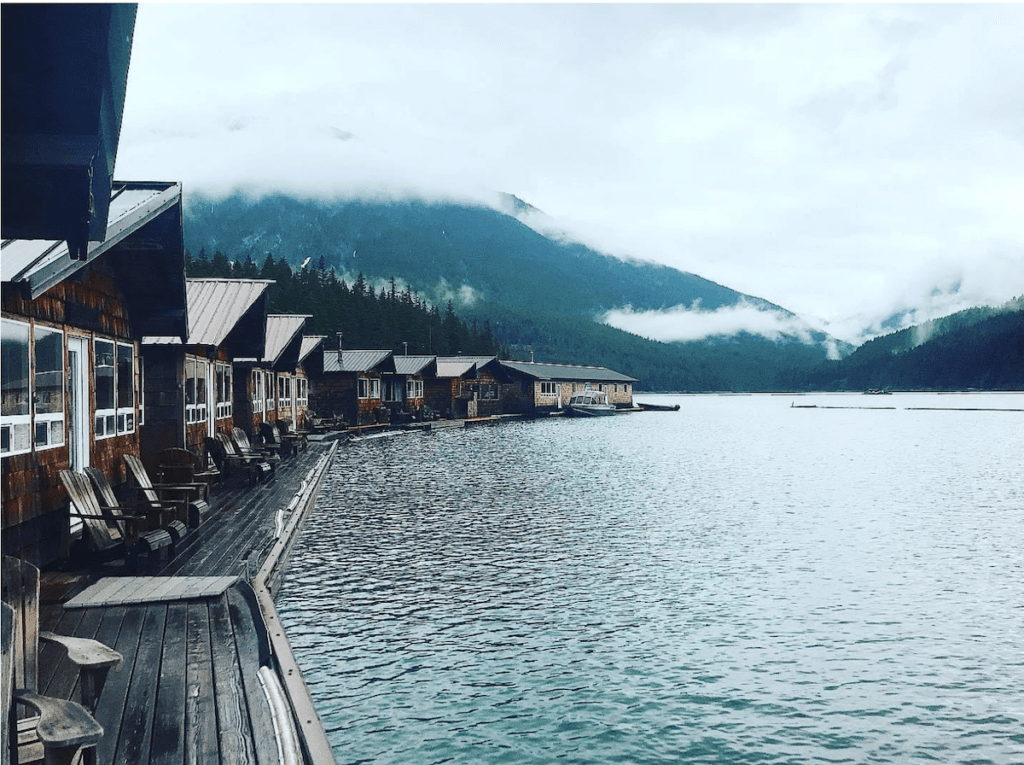 Things to Do in North Cascades National Park
North Cascades Hiking
Whether you're looking for a peaceful stroll or a challenging mountain summit, the North Cascades has you covered. The park encompasses nearly 400 miles of scenic hiking trails that vary in difficulty, altitude, and scenery.
There are numerous trailheads on Highway 20 for nearly any hiking ability. One popular option Heather/Maple Pass (7-mile round trip) is a moderate hike with major payoffs. Looking for a shorter hike? Trail of the Cedars (2-mile round trip) is an easier hike that is perfect for a rest day or families with children.
Hidden Lake Lookout is a great long day hike that Kristen has done before that leads to an awesome fire lookout tower.
Thunder Knob (3.6-mile round trip) is another day hike option that is great for both beginners and more advanced hikers. It is accessible from Colonial Creek Campground at milepost 130 and features views of Diablo Lake and the surrounding mountains.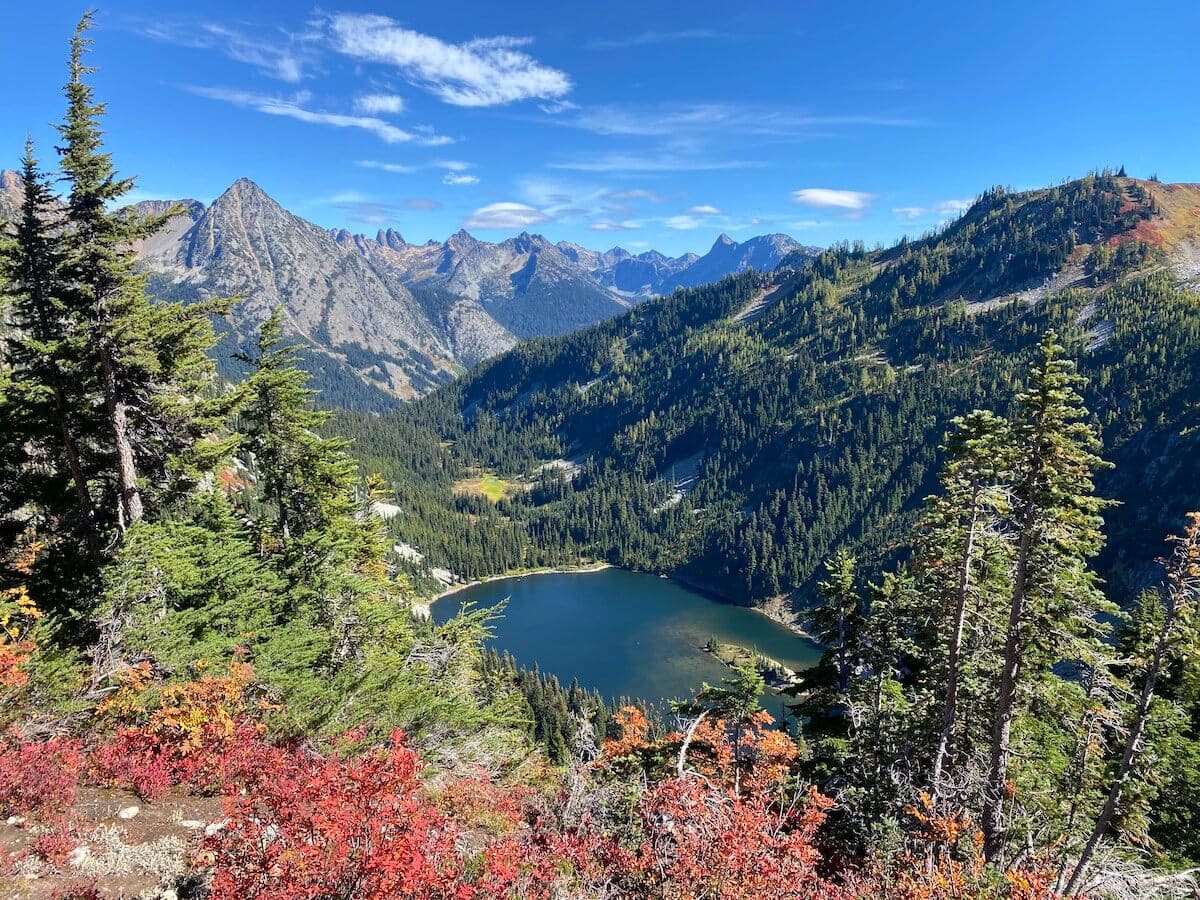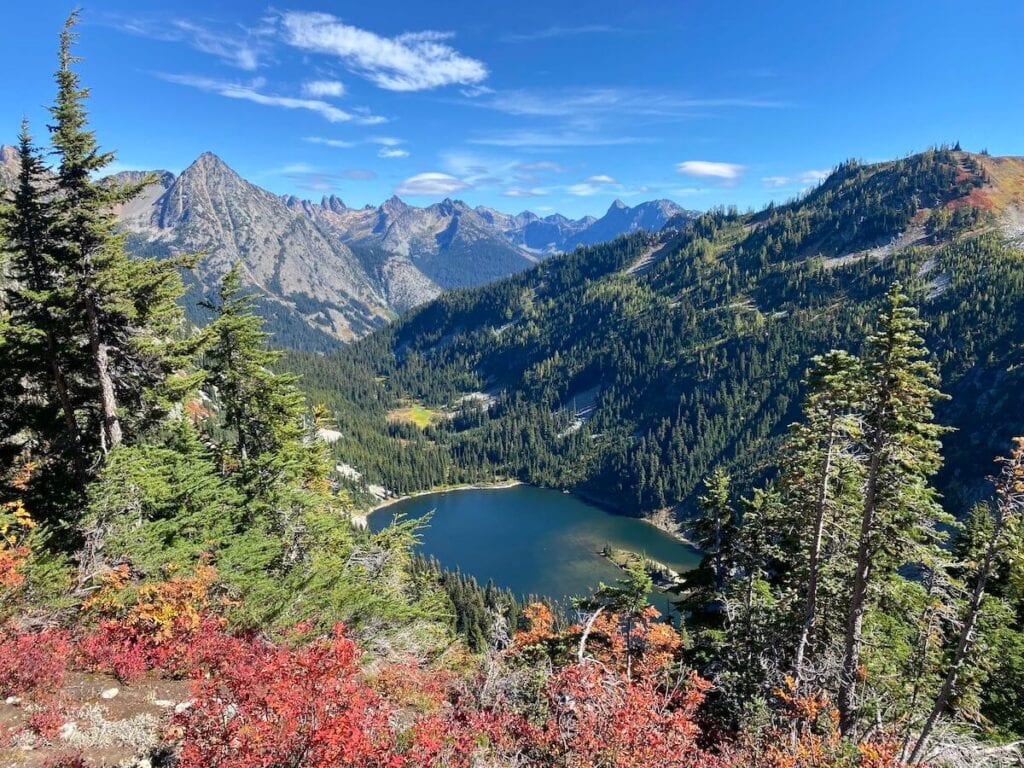 North Cascades Backpacking
Given the park's unique terrain and that it is almost entirely protected wilderness, backpacking is one of the best ways to experience and explore the park. There are nearly 140 backpacking trails in the park and adjoining Stephen Mayer Wilderness.
Backcountry camping in the North Cascades requires a free permit, which are issued on a first-come-first-serve basis at ranger stations. At the time of writing (September 2021), the park is only issuing permits at the Wilderness Information Center in Marblemount, which is located at 7280 Ranger Station Road, Marblemount WA 98267.
The park does its best to prevent overcrowding at popular sites within the park so be prepared to be flexible and come with different backcountry options. Be sure to check out our backpacking checklist for a list of what to pack for your North Cascades backpacking trip.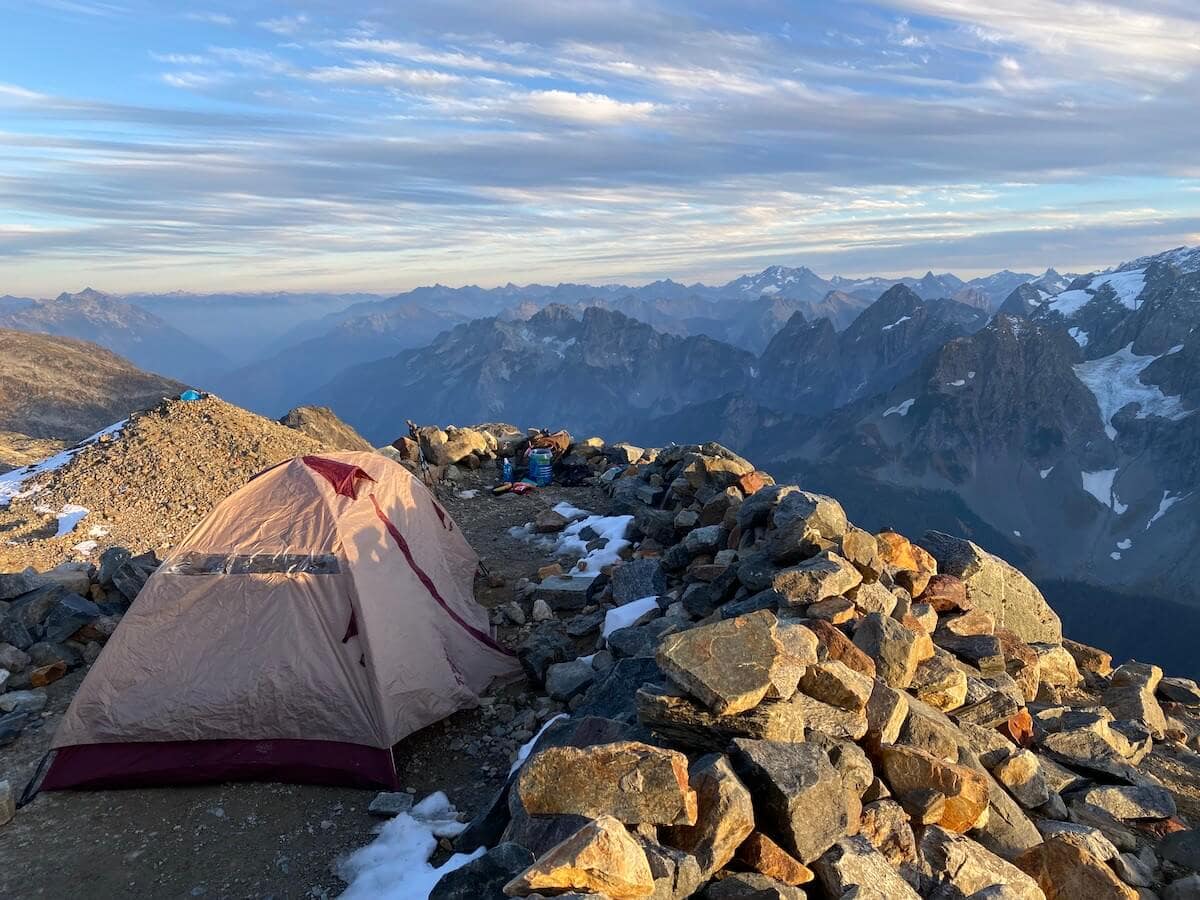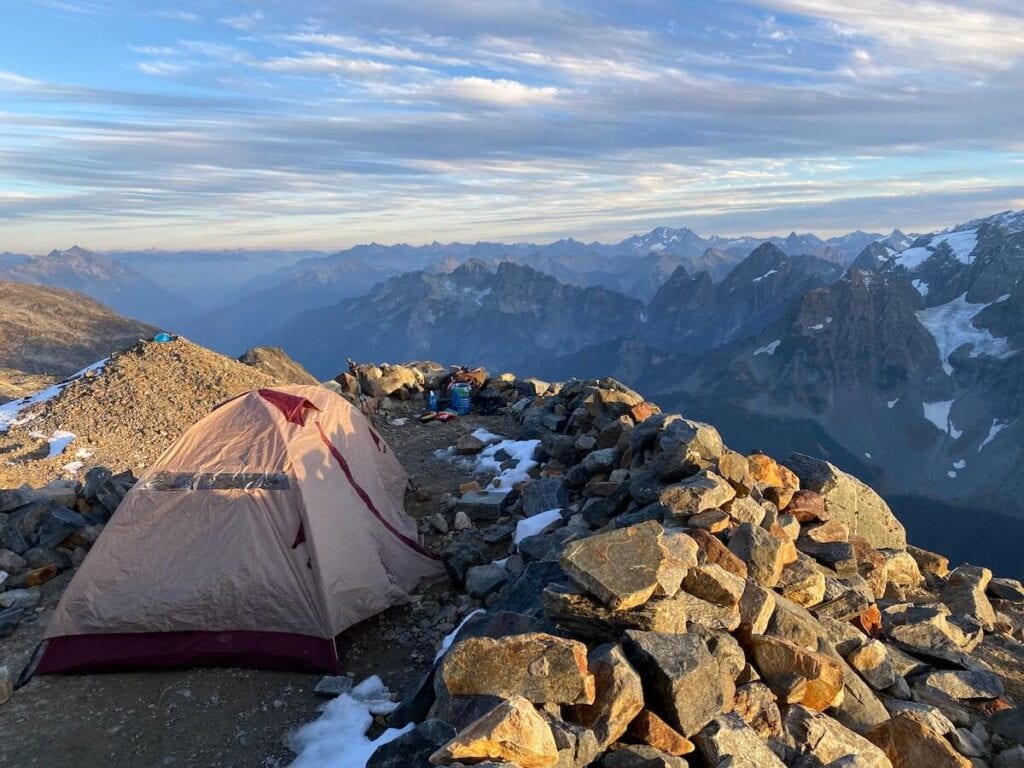 North Cascades Paddling
With its many jaw-dropping, glacier-fed lakes, the North Cascades is a premier destination for canoeing and kayaking. While boat rentals are not available for either Diablo or Gorge Lakes, Ross Lake Resort offers motorboat, kayak, and canoe rentals. You can also find a limited number of paddling rentals at Stehekin on Lake Chelan.
North Cascades Scenic Drives And Viewpoints
If you are short on time, a scenic drive on Highway 20 is a great way to see more of the park without logging extra miles. There are numerous viewpoints and scenic overlooks along Highway 20, each with its own unique perspective of the park's prominent peaks and remarkable lakes, streams, and rivers.
At mile marker 132, you'll find Diablo Lake Overlook, which is a great place to enjoy the dazzling blue waters of Diablo Lake. Washington Pass Overlook at mile marker 162 is another great overlook at the highest point on Highway 20 at 5,477 feet. From here you can gawk at a series of majestic peaks that includes the infamous Liberty Bell.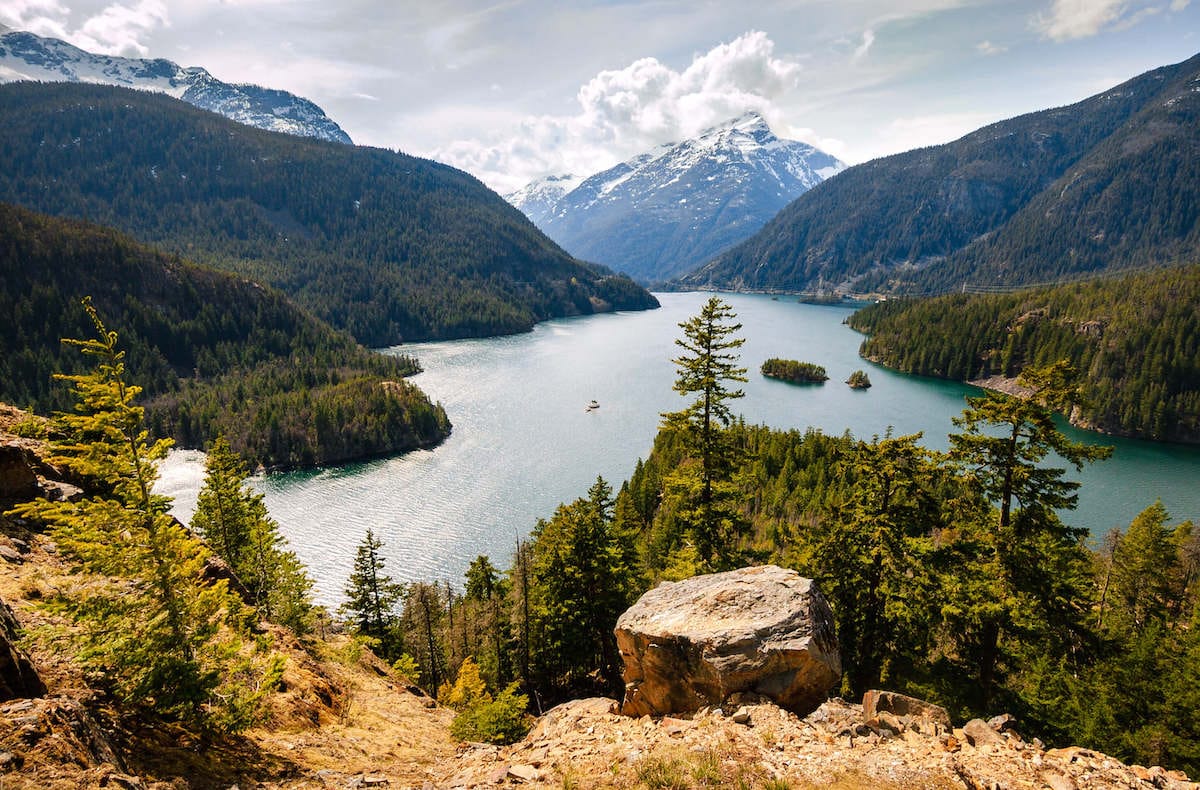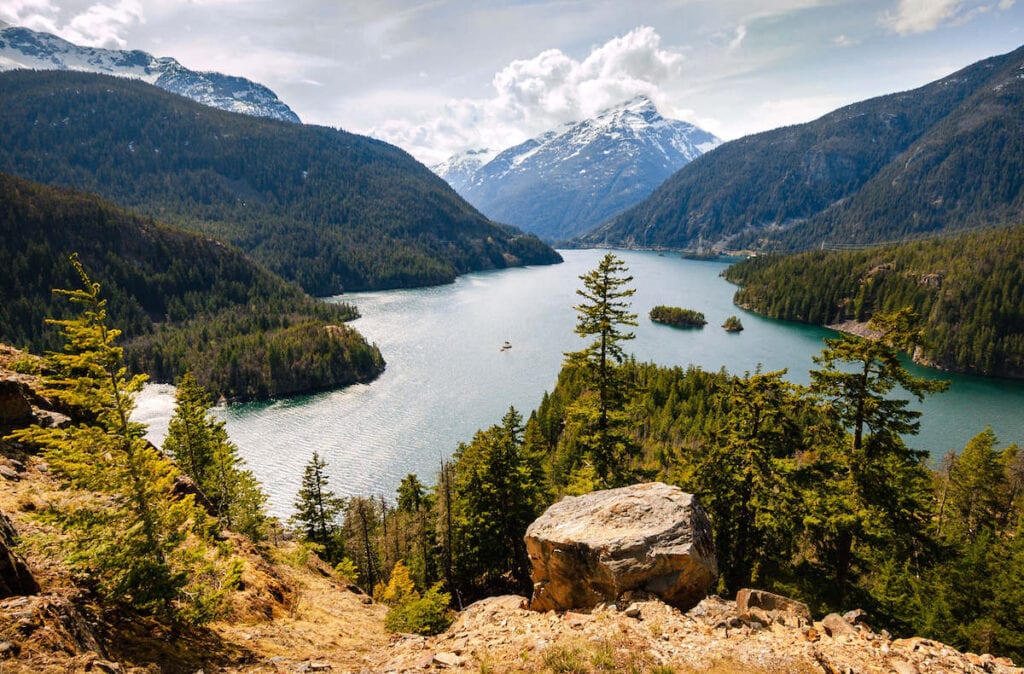 North Cascades Climbing
North Cascades is a major climbing destination due to its rugged and expansive terrain. There are many climbing options throughout the park including mixed mountaineering routes, technical rock scrambling, sport climbing, and bouldering. Be sure to note, however, that due to the park being almost entirely classified as protected wilderness, fixed anchors are prohibited.
Is North Cascades National Park on your bucket list? Do you have any great tips for travelers heading to the park? Share any questions or comments below!