Breaking Down Barriers to the Outdoors
Learn about the top barriers to the outdoors, like finding trails and people to hike with, and how to overcome them with actionable steps.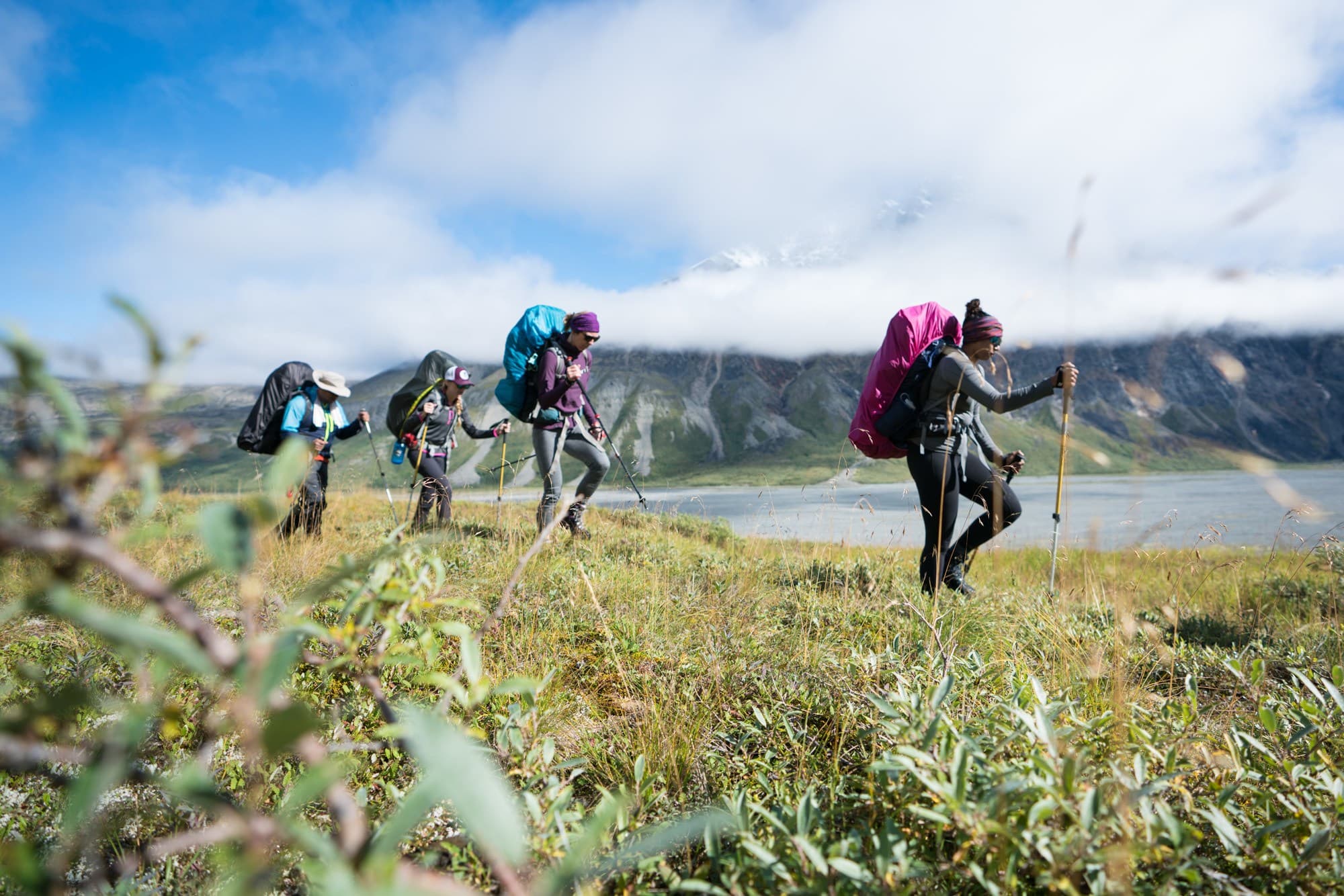 For most of us, it's easy for life to get in the way and start making excuses for not getting outdoors more – maybe you have a new job and you're overworked, maybe you have a 2-year-old and have never hiked with a child, or maybe you're new to the outdoors and feel totally overwhelmed about what gear you need.
In partnership with REI, I've put together this blog post to help you break down barriers to the outdoors, because outdoor time is really the best thing we can do for our body and mind to decompress from everyday life, leaving us feeling healthier, happier, and more grounded.
Read on below to read the top excuses I hear over and over again and actionable tips for overcoming those barriers to the outdoors.
Top Barriers to the Outdoors
I Don't Know Where To Go
Not knowing where to go is one of the most common barriers to the outdoors. Luckily there are a ton of resources to help you find somewhere cool to go that's not too far from home. Here are some of our favorite tools, apps, and methods for finding local trails:
AllTrails – one of the best free apps to find hiking trails. Use their website or install the app on your phone, turn on the location finder, and the map will show you all of the trails nearby. It's my go-to app when I'm in a new area and I don't know where to hike.
TrailLink – this trail-finder maintained by the Rails To Trails Conservancy is especially helpful for those who live in urban cities. The Rails to Trails mission is to make communities more walkable by converting old, unused railroad routes into multi-use trails. If you live in a city and want to find an easy walking or biking trail nearby, this is a great resource!
Google "Hiking Trails near xx", "Best places to camp near xx," or "xx Outdoor Blog," where xx is your city.
Call the local Chamber of Commerce or visit the local tourism board website
Buy a local hiking guidebook
Finally, remember that not every outdoor adventure needs to be Insta-drool-worthy to have value. The point of getting outdoors is to take some time for yourself, get some exercise, and hit the reset button.
My Friends Aren't Outdoorsy
If you don't have outdoorsy friends, you have a couple of options. First, you can be the leader. Take charge and plan a fun hike followed by lunch, happy hour, or another fun get-together to look forward to.
Option two would be to hike alone. The idea of solo hiking can be scary at first, but I assure you it's a liberating and rewarding experience to show yourself that you don't have to rely on anybody else. If you are considering hiking by yourself, check out my blog post full of solo hiking tips to help you get over your fears and ensure you are prepared.
Finally, you can make some new friends. Look for local hiking groups in your area that you can join. Some options include:
Find hiking groups on Meetup
Many organizations, like the Sierra Club, have local chapters that lead group hikes
Search for local hiking groups on Facebook
Sign up for a guided hike or trip through your local REI Co-op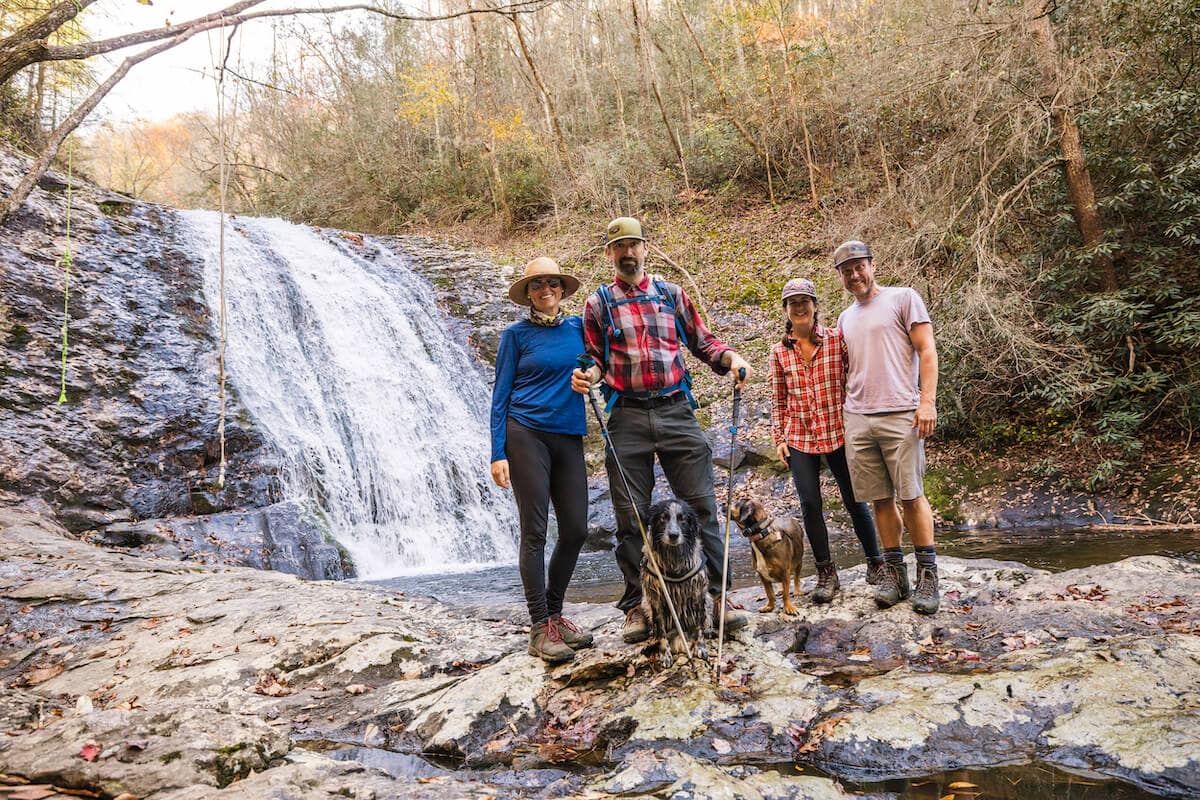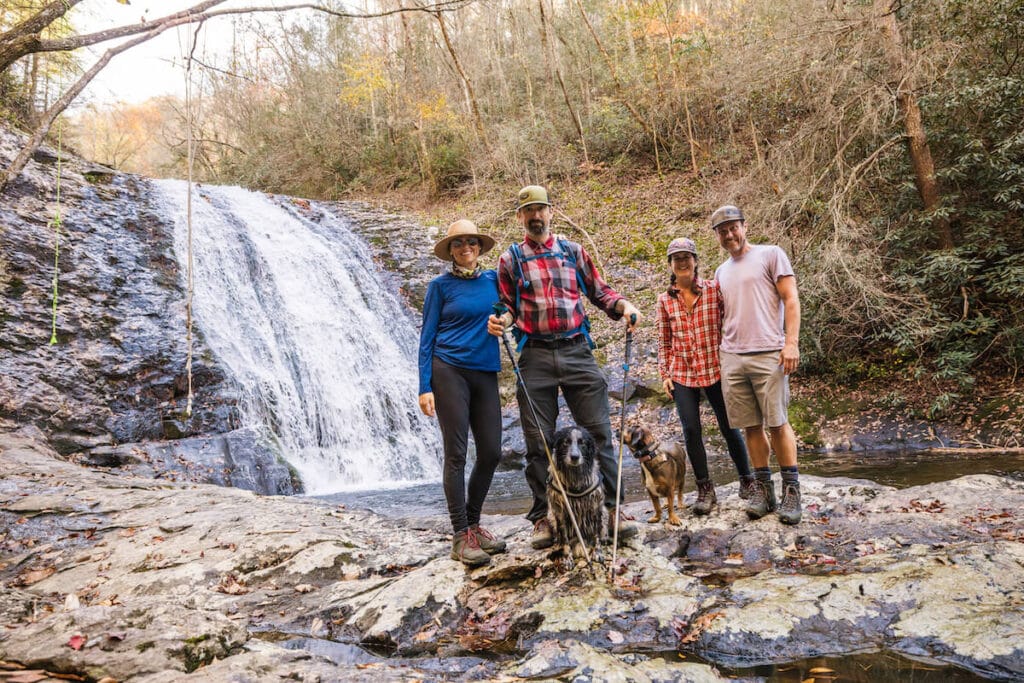 I Don't Know What I'm Doing
Everybody starts somewhere, and the beauty of the outdoors is that there is so much to learn. Overcoming new challenges and the confidence you'll gain as a result is one of the major benefits of exploring the outdoors. If you don't have a lot of experience or lack the skill set you need, we've got recommendations to help build your knowledge base:
1) Check out our Skill Building Guides
Trust us, we've been there! I didn't grow up "outdoorsy" and when I started this blog, I was an outdoor beginner too. That's why I've put together a library of "How-Tos" on Bearfoot Theory, to help you get up to speed and learn the basics quickly. Here are our favorite skill building must-reads for breaking down barriers to the outdoors:
2) Take a Class or Browse REI's Online Expert Advice
A live class is a great way to pick up a new skill and to meet others as well. REI offers a variety of classes that span from trail navigation, backpacking basics, and wilderness first aid to bike maintenance. The best part – many are free or budget-friendly!
YouTube is another great resource to find inspiration and how-tos for new outdoor hobbies.
3) Pick up a "How-To" Book
How-to books are great because you can take them on a trip and read them when you don't have any cell phone service.
Borrowing books from the library is a great option too, especially if you are a minimalist and don't want to collect clutter. Not sure it's the right activity for you? You don't have to commit…to the book OR the activity.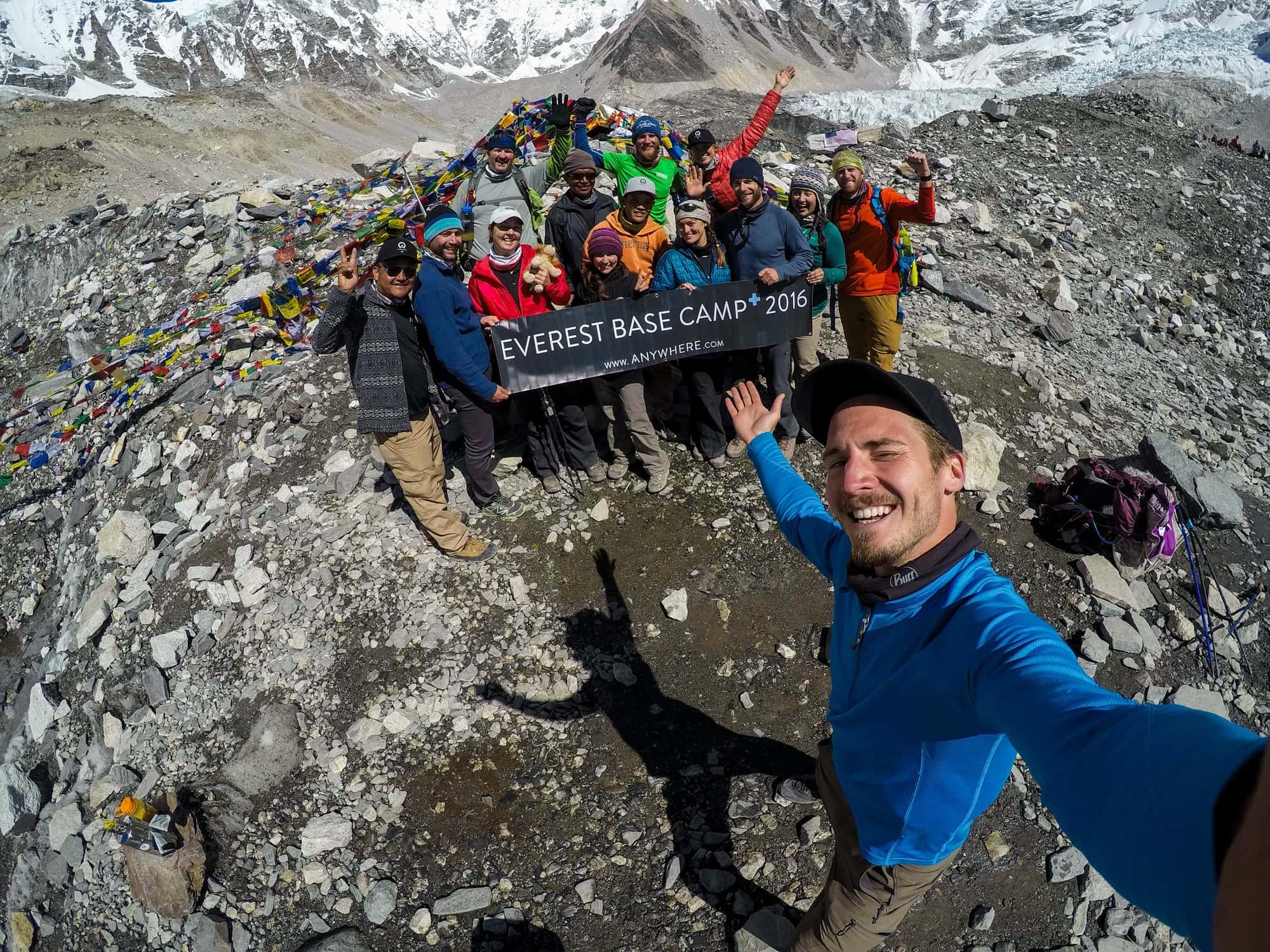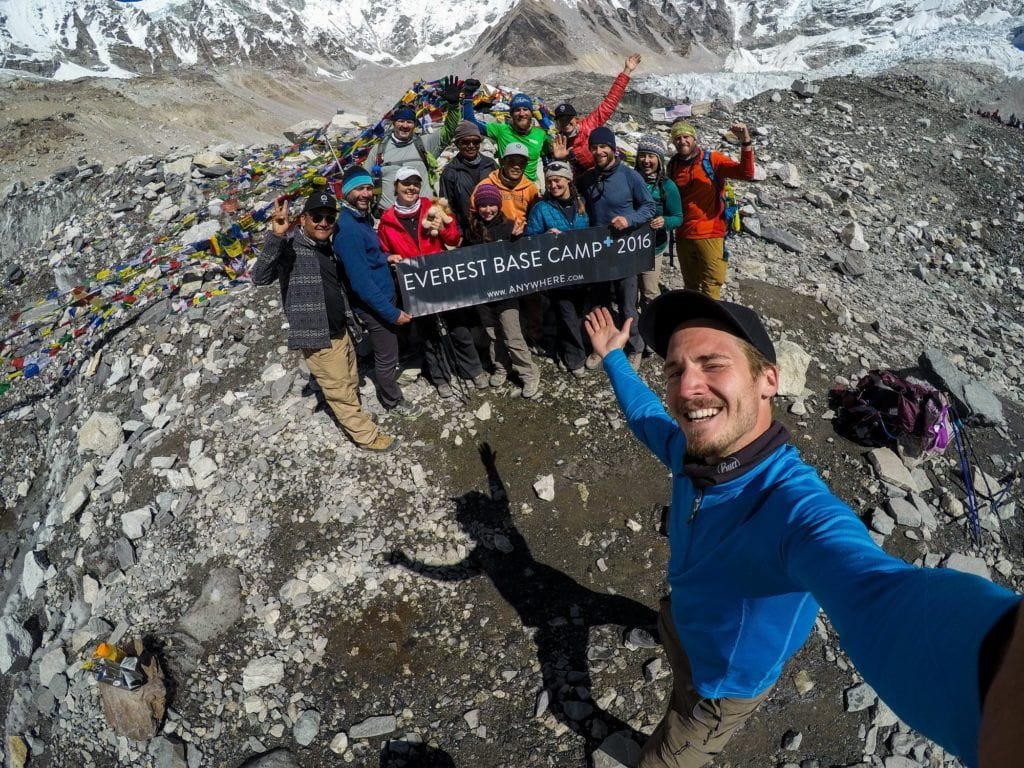 I Don't Have Enough Time
In our recent annual survey, time was the #1 excuse people have that prevents them from getting outside.
I know life is busy, but again, it comes back to the benefits of getting outside as well as making time for your passions and interests. Sometimes you just have to choose a hike over cleaning the house or cooking an elaborate dinner.
Set a goal to take a walk every evening after work to enjoy the sunset, even if it's just around the neighborhood. Bike to work once a week. It's all about setting your priorities and making time for the things in your life that make you feel good. Work is important, but so is taking care of yourself.
And remember, going outside doesn't have to be an all-day or weekend affair. It can be a morning hike with a friend instead of an indulgent Sunday brunch or a quick after-work stroll in the park while you wait for traffic to die down. Even those activities have their benefits, and you can do these with an hour of free time during the week.
The Gear Is Too Expensive
When you head outdoors for a weekend trip, it's important to be prepared, both for safety and comfort. At the same time, gear can be a huge barrier to the outdoors because the cost of gear adds up and it can be challenging to figure out exactly what you'll need.
The great thing about hiking is you really don't need that much gear to get started. Dressing for the weather, a comfortable pair of walking shoes, a water bottle, and a backpack will get you by. Check out our What to Wear Hiking guide for ideas, but also know that you can make anything in your closet work as long as it's comfortable and fitting for the weather.
For more gear-intensive activities, you can start by borrowing from friends. Most REI stores offer gear rentals which is a great option if you aren't sure you are ready to invest. You can also check your local Univerity's outdoor recreation program for rental gear.
To save money on gear, check out these places for buying discounted outdoor gear (both new and used).
If you are overwhelmed by all the choices out there and need help narrowing down what you need, we have tons of outdoor gear guides here. While the price of new gear might be tough to swallow, remember that a good tent or sleeping bag, when properly cared for, will last you many years. In fact, we still use some of the same gear we bought more than ten years ago.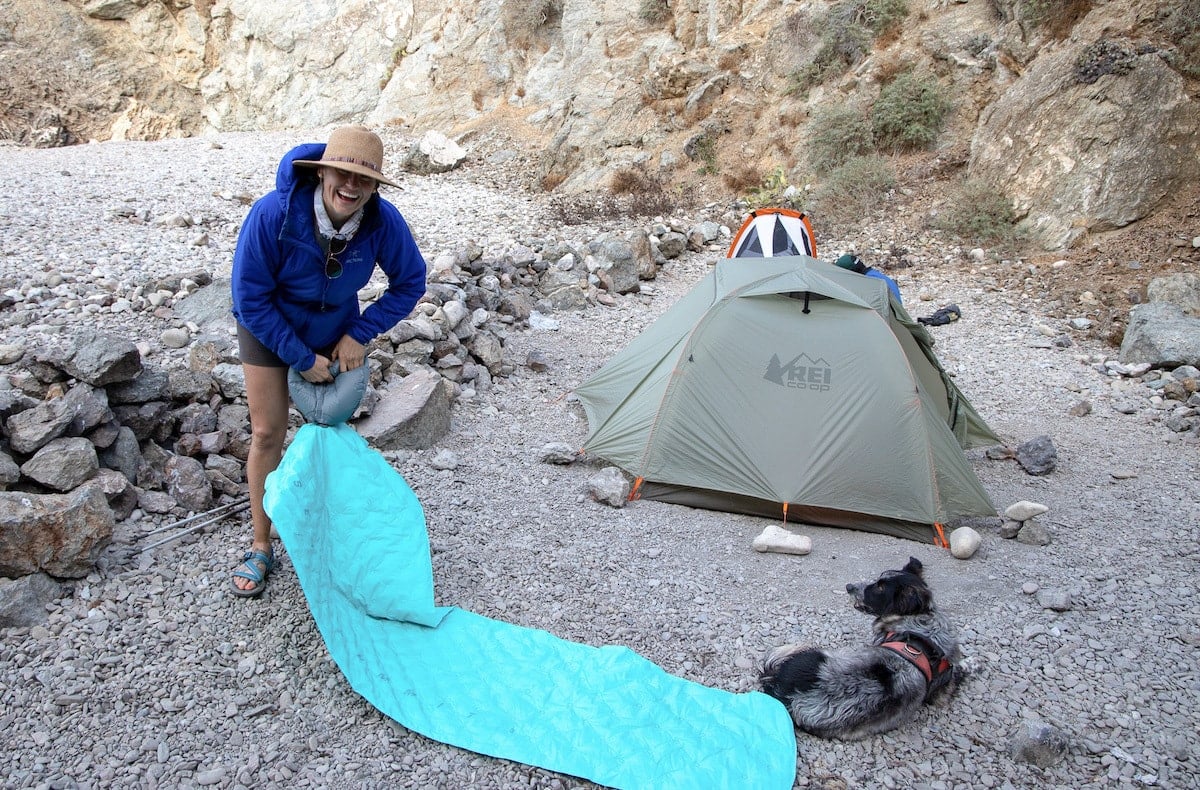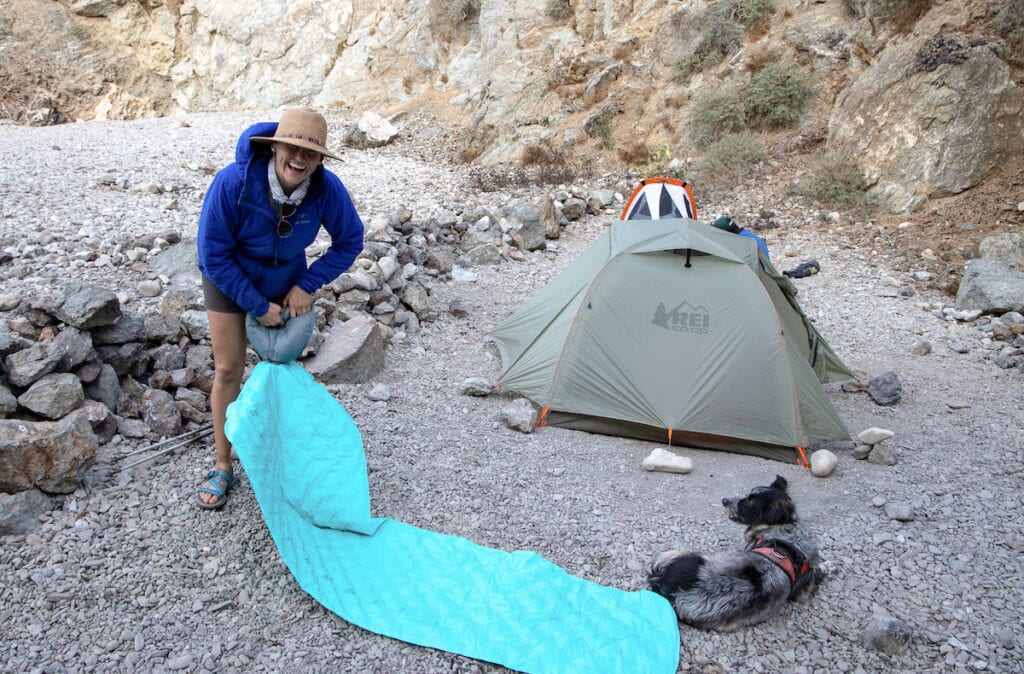 I'm Afraid I'll Get Lost
Take steps to make sure you're prepared when you go out hiking and know how to avoid getting lost. Save a trail map and trail guide with step-by-step directions to your phone for offline reading and make sure your phone is charged before heading out. It's always good practice to bring a paper map along too so you have a backup in case your phone dies.
Before heading out on the trail, stop in at the BLM office, Visitor's Center, or Wildnerness Office to ask questions and speak with rangers. If you're still uncomfortable, stick to clearly marked, populated trails so you can easily find your way or ask someone if you start to feel lost.
For big hikes, I always carry a satellite communication device to stay connected, especially if I'm hiking solo. The Garmin InReach Mini is an investment (this is the device I currently travel with), but it allows you to share your location, view maps, send and receive text messages, and even call for help in an emergency – all offline.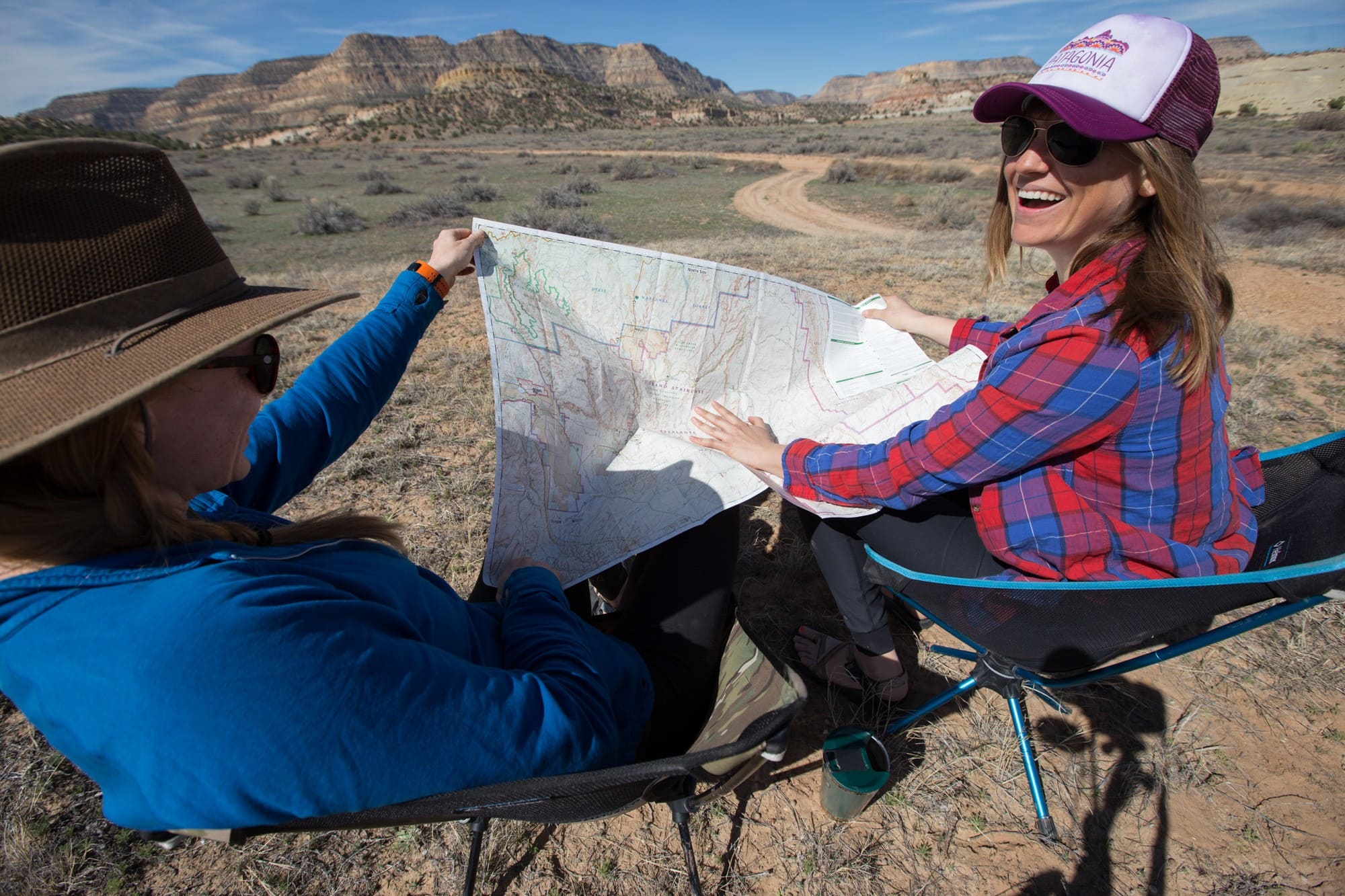 I'm Too Tired
When you're overworked and overcommitted, it's hard to muster up the energy to go on a hike or a bike ride. However, a little vitamin D is known to elevate your mood and lower your blood pressure, while the endorphins released while exercising can actually help you relax and sleep better at night.
Depriving your body of these things day in and day out will only leave you feeling more lethargic. If you really can't convince yourself to put in the effort before or after work, you can always find a peaceful place to string a hammock and read a book, even if it's in your own backyard.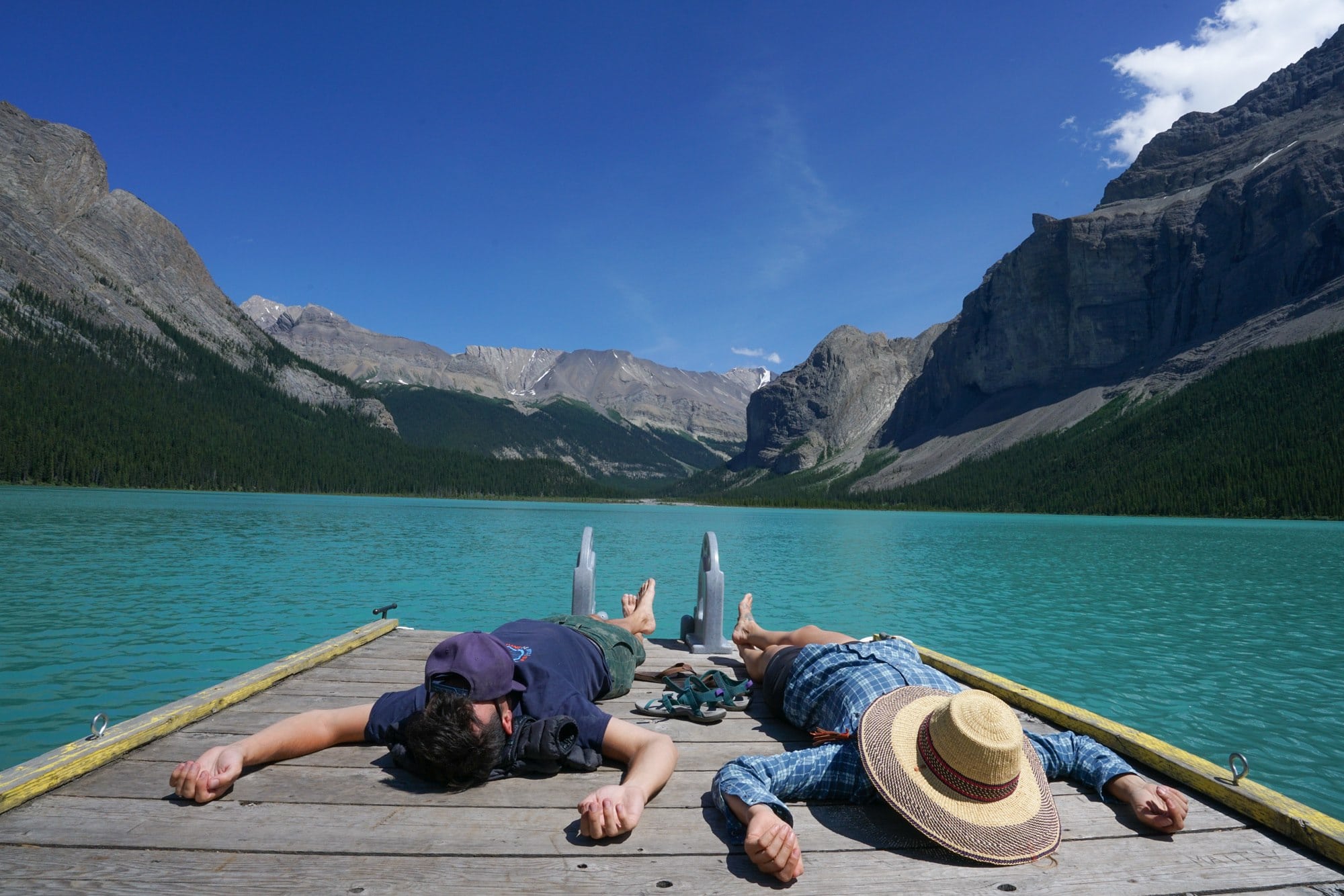 I'm Afraid of Encountering Wildlife and I Hate Bugs
Who doesn't hate bugs? And when I was in Canada a couple of summers ago, I suffered from serious "bear-anoia." Those things don't keep me from getting outside, though. Instead, I've educated myself to understand the wildlife I might encounter and what to do in the unlikely case that it happens.
Bugs really aren't as bothersome as you think they might be, except for certain times of year when mosquitos, flies, and other bugs come out in numbers. Try to avoid peak bug season (check with the local ranger station or visitor's center for updates) and be prepared with bug spray, whether that's heavy-duty DEET or a more natural version of bug repellant.
In some places, like Alaska, DEET is your best option. However, it's not great for your skin and you certainly don't want to be using it all of the time or on your face. Here are a few natural ways you can protect yourself:
Wearing long-sleeve shirts and pants is the easiest way to keep the bugs off your skin. Leggings are my pants of choice, but some bugs can bite/sting right through so a pair of loose hiking pants is a better option. For those relentlessly buggy locations, a head net saves you from bug bites on your face and neck as well as continual swatting. Buff's Insect Shield line can also help protect your neck region from mosquitos, ticks, ants, and more.
There are also some effective non-DEET bug repellants available. Here are three I recommend:
I Have Kids… and It's Not the Same Anymore
I'm always inspired when I see parents with their young kids in the outdoors. I'm not a mom myself, but I can imagine it can be a huge barrier to the outdoors with the extra planning required. If this excuse sounds like you, start with this blog post written by an adventurous mom chocked full of helpful tips for hiking with your kids.
If you're eager to experiment with backpacking, get your child fitted at REI for a kid's pack and take them along for a fun night out. It doesn't need to be Yosemite to "WOW" young minds.
To connect with other outdoor parents, check out the website Hike It Baby which is dedicated to fostering and raising a new generation that loves the outdoors. You can search by zip code to find organized hikes in your region that are family-friendly.