What is a National Monument & why should you care?
Make your voice heard! Learn how national monuments are established, the details of President Trump's National Monument Review & how to submit your comments.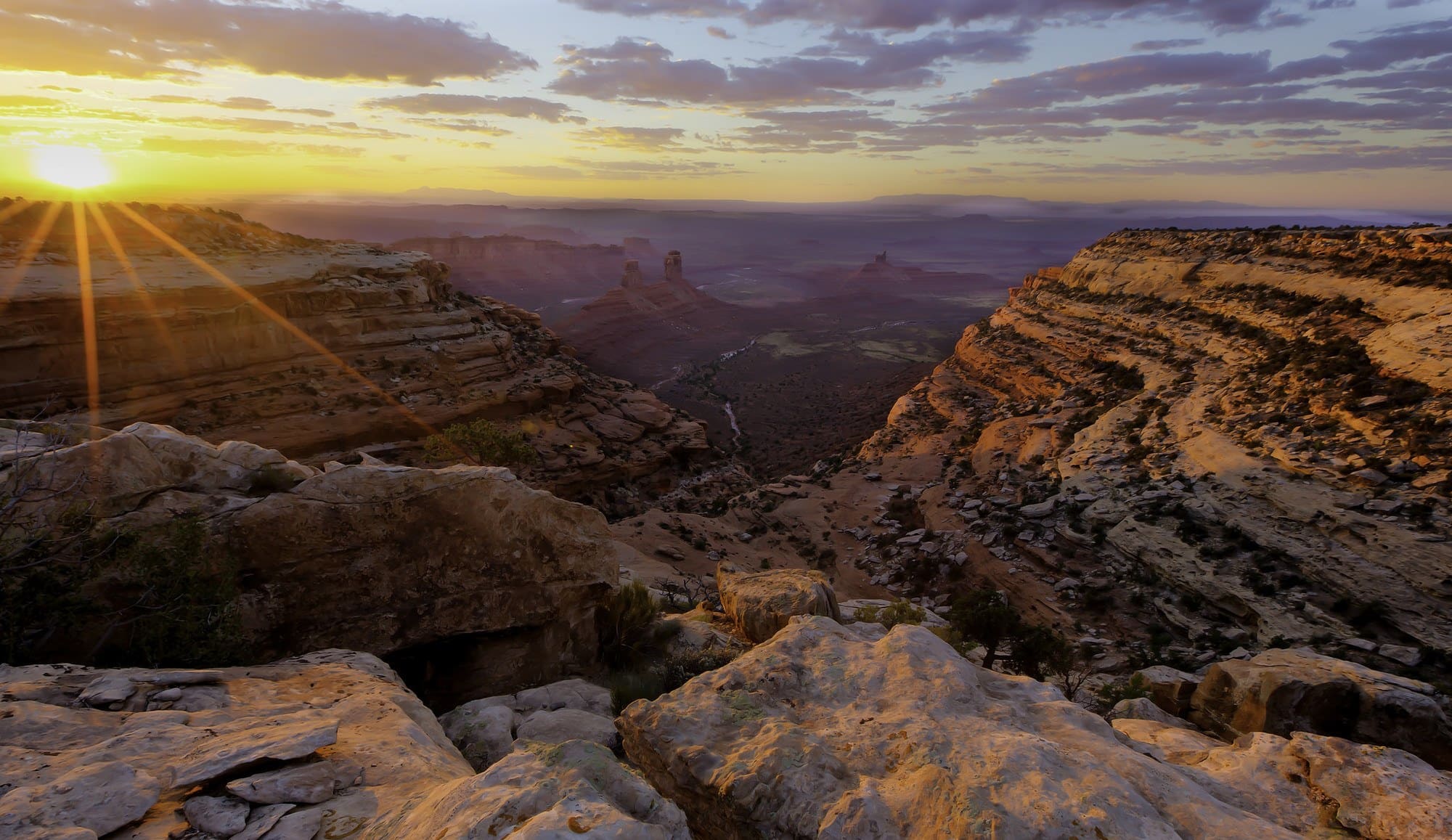 WHAT IS A NATIONAL MONUMENT & WHY SHOULD YOU CARE?
Intro by Kristen Bor / Post by Alina Werth
(Above photo: Bears Ears National Monument, BLM)
There has been a lot talk of National Monuments these days, but sometimes the nitty gritty details and FACTS get lost in all of the headlines. So what is a National Monument? And why should you care about them?
Today is June 8, the anniversary of the Antiquities Act – the law that gives Presidents the authority to establish National Monuments and has been used to protect some of America's most treasured lands, including the Grand Canyon, Zion, Bryce, and Grand Teton National Park, to name a few.
The Antiquities Act was also used to establish Grand Staircase-Escalante National Monument, one of the best places in Southern Utah for outdoor recreation, and where I first fell in love with the desert. It's where I discovered "dispersed camping," where I explored my first slot canyon, and where I realized how colorful and full of life the desert can be.Grand Staircase-Escalante is also one of the few dog-friendly places in Southern Utah, and rarely do you have to compete for a permit.
Grand Staircase-Escalante is THE reason I moved to Salt Lake.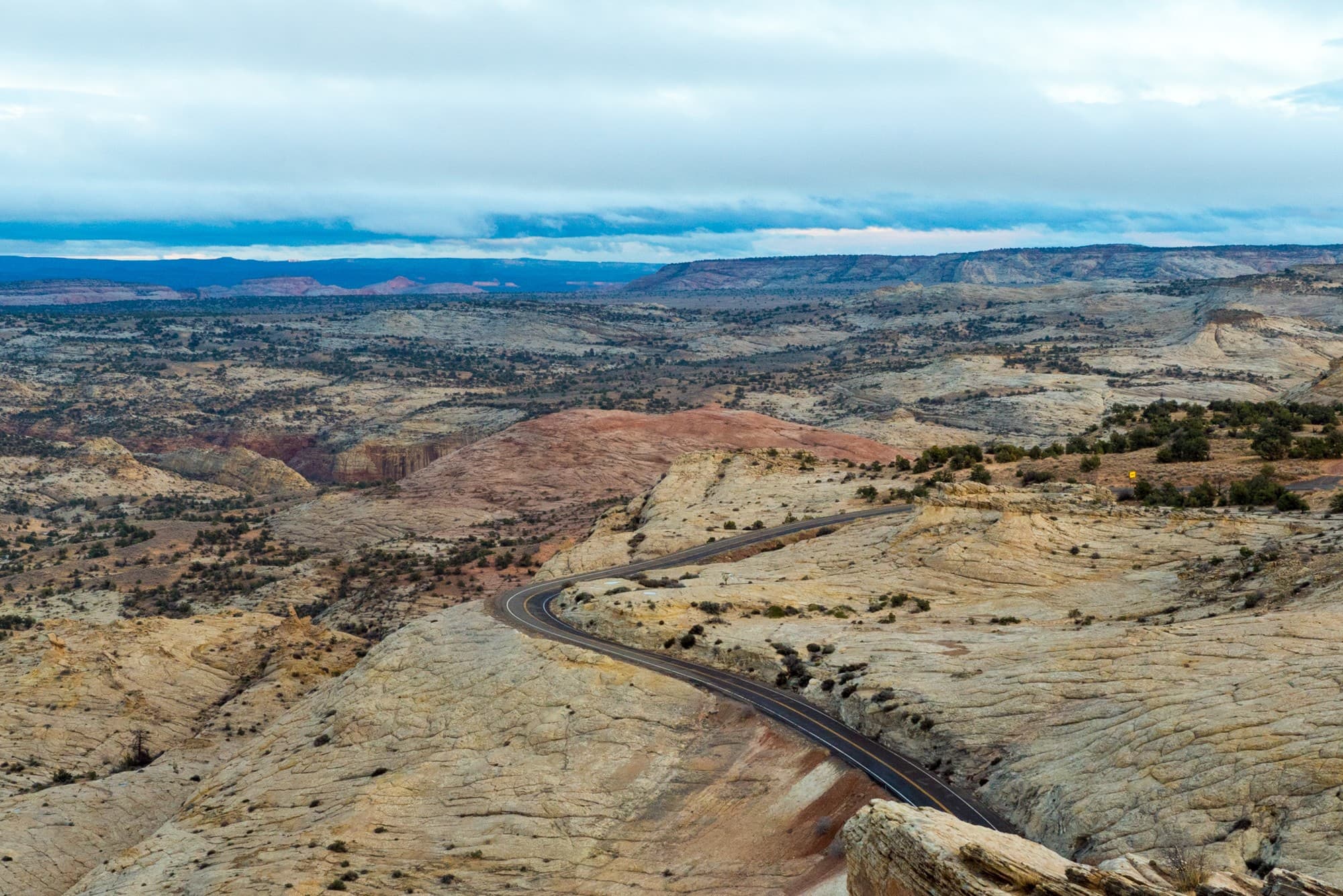 Grand Staircase-Escalante, as well as 26 other National Monuments, are currently under review by the Trump administration to see if they should be reduced in size or eliminated all together, and it's imperative that the public weigh in during the open comment period.
Curious what this debate is all about? Today I'm joining a group of online writers in a "Monumental Day of Blogging" to help clear up the debate and to encourage you to make your voice heard, loud and clear.
In this blog post below written by Alina Werth, Bearfoot Theory's environmental issues expert, we talk about where and how national monuments get designated, why you should care, and how to weigh in.
And one last note from me…these public lands belong to YOU, whether you live in Georgia, Kansas, or Salt Lake City. Once they are sold off to oil and mining interests, we will never get them back. No more driving down isolated dirt roads to find a cool off the beaten path campsite, no more hiking access. Instead it will be trespassing. Even if you haven't visited one of these monuments yet, this review means you and your kids may never have the chance. Please take one minute today to submit your comments. Tell a story about what public lands mean to you and why you oppose these shortsighted actions. Thanks! -Kristen-
[separator style_type="icon" /]
What is a National Monument?
A National Monument is an area of federal land that has a historic landmark, structure or other object of historic or scientific interest on its premise and has been given permanent protection by the government. National monument sites are home to everything from petroglyphs, to endangered wildlife, dinosaur bones, unparalleled recreational opportunities, and landscapes found nowhere else.
A National Monument does not necessarily have to be a piece of land either. Structures, such as the Statue of Liberty, and areas in the ocean, like the Marianas Trench, are designated National Monuments as well. National Monuments play a particularly important role in maintaining the integrity of archaeological sites in the American West and preserving important Native American artifacts.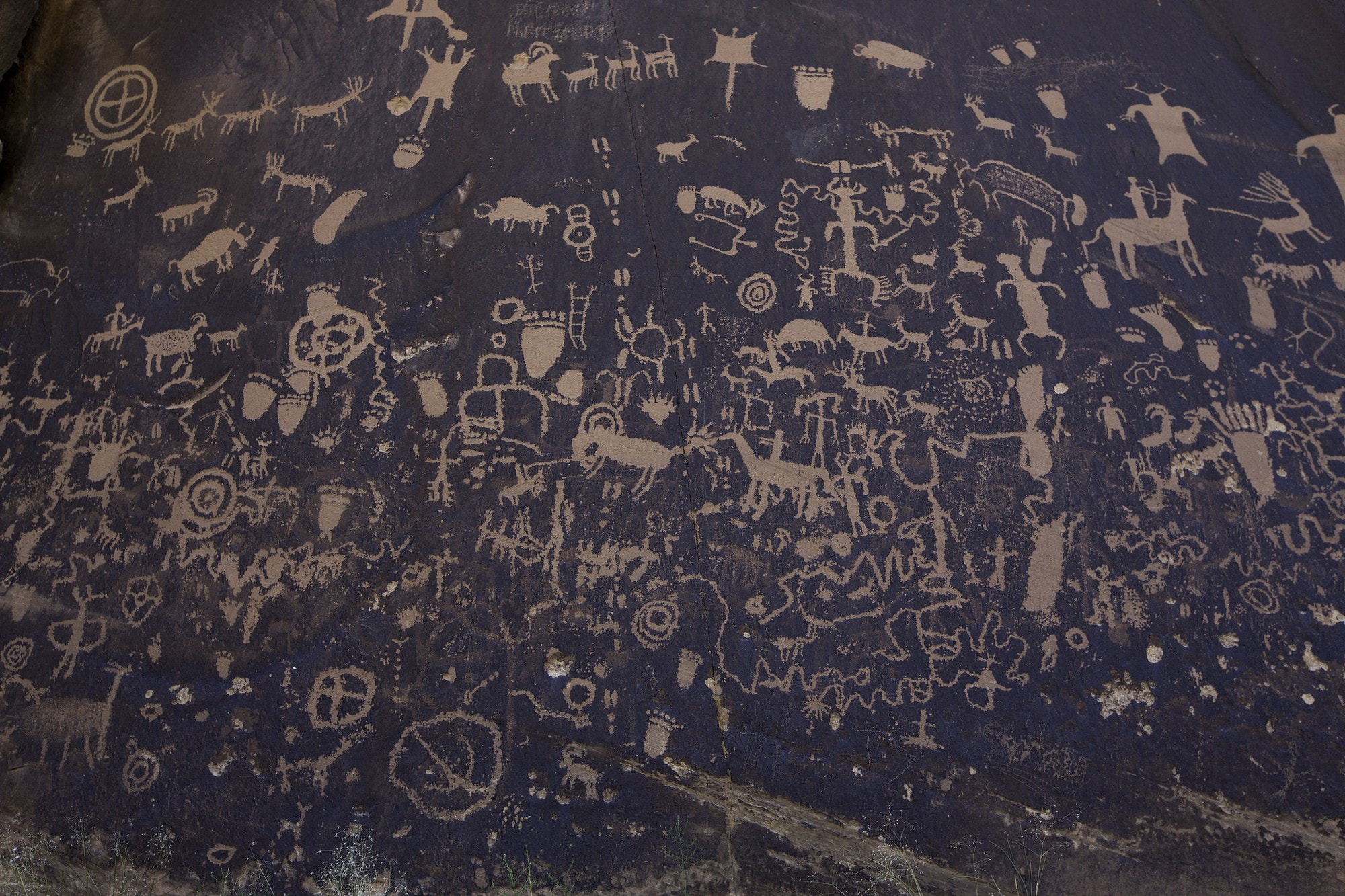 [separator style_type="single" /]
What kind of land is eligible for National Monument status?
In recent news, you may have heard of these monuments referred to as a "federal land grab."  This is incorrect. A National Monument can only be designated on public land that is already owned by the federal government.
A President CANNOT establish a monument on privately owned land or land owned by the state.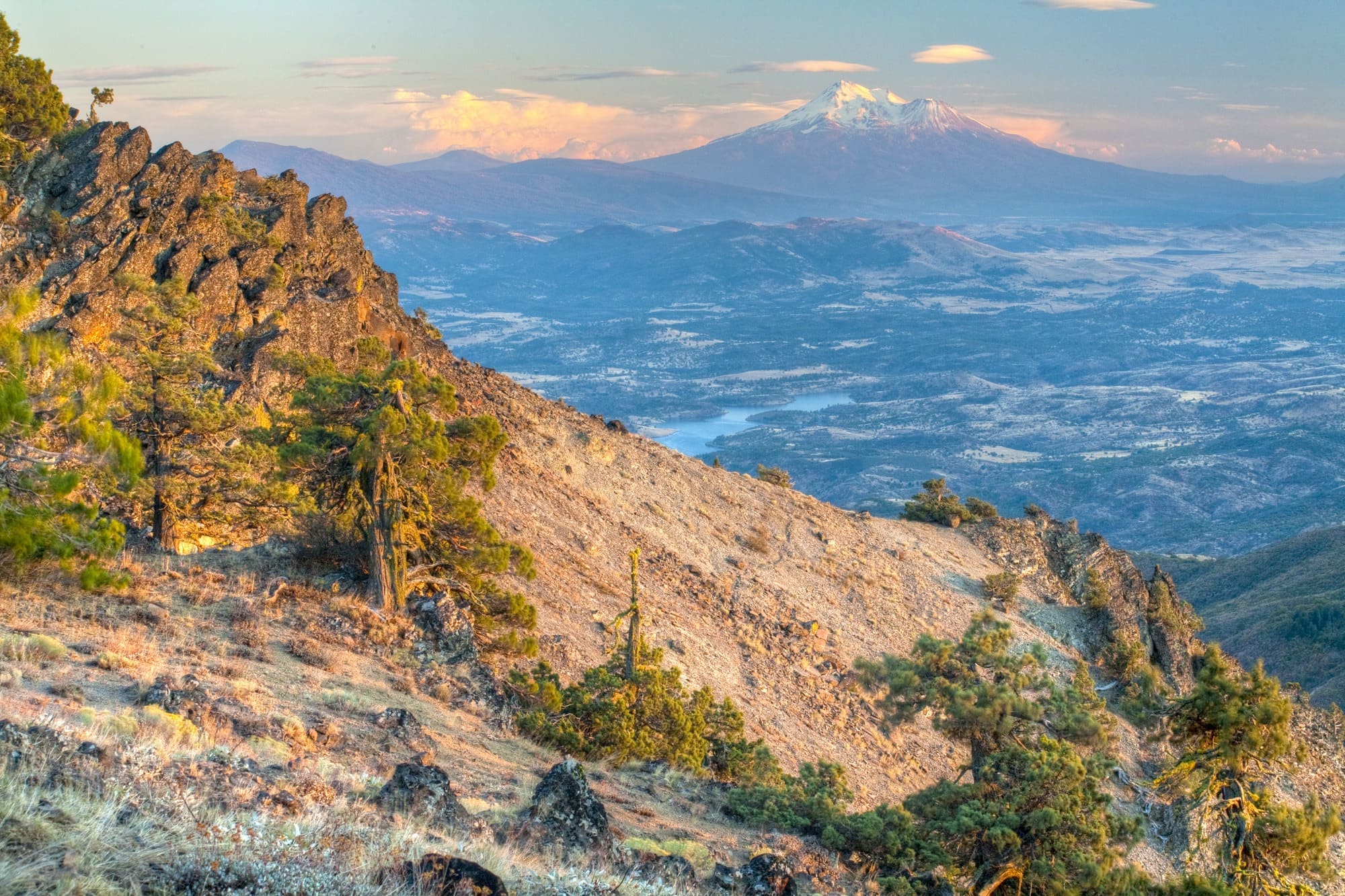 [separator style_type="single" /]
What is the process for establishing National Monuments?
Since 1906, every single President with the exception of Reagan, has exercised the power to designate at least one National Monument, and today, there are over 100 National Monuments.
While a President does have the authority to unilaterally designate a National Monument, it is rare for a President to do so without a lot of public and local support for the designation. Most monuments go through years of public comment, proposals, and legislative efforts before they are designated as monuments. Often Presidents make their designations at the end of their Presidential term as a way to leave a legacy.
Sure, there have been designations that have been more controversial than others.Grand Staircase-Escalante National Monument, which was established by President Clinton in 1996, was one of them. Eleven years later, however, the town of Escalante is seeing record number of tourists and the local Chamber of Commerce supports maintaining its monument designation.
Bears Ears, the newest National Monument in southeastern Utah established by President Obama, is also a major target of President Trump's executive order. The effort to protect Bears Ears officially started in 2010, led by Utah's Navajo Tribe. In 2015, the Navajo Tribe was joined by 5 other southern Utah tribes to form the Bears Ears Inter-Tribal Coalition. Their collective goal is to advocate for the protection of 1.9 million acres of land and over 10,000 Native American archeological artifacts. For a full-run down of the history of Bears Ears, see this article.
Critics who believe there are too many National Monuments and want federal land given over to the states point to a particular part of the Antiquities Act that says a National Monument must be created on the smallest amount of land necessary to serve its function. This is the clause being used to justify the National Monument review.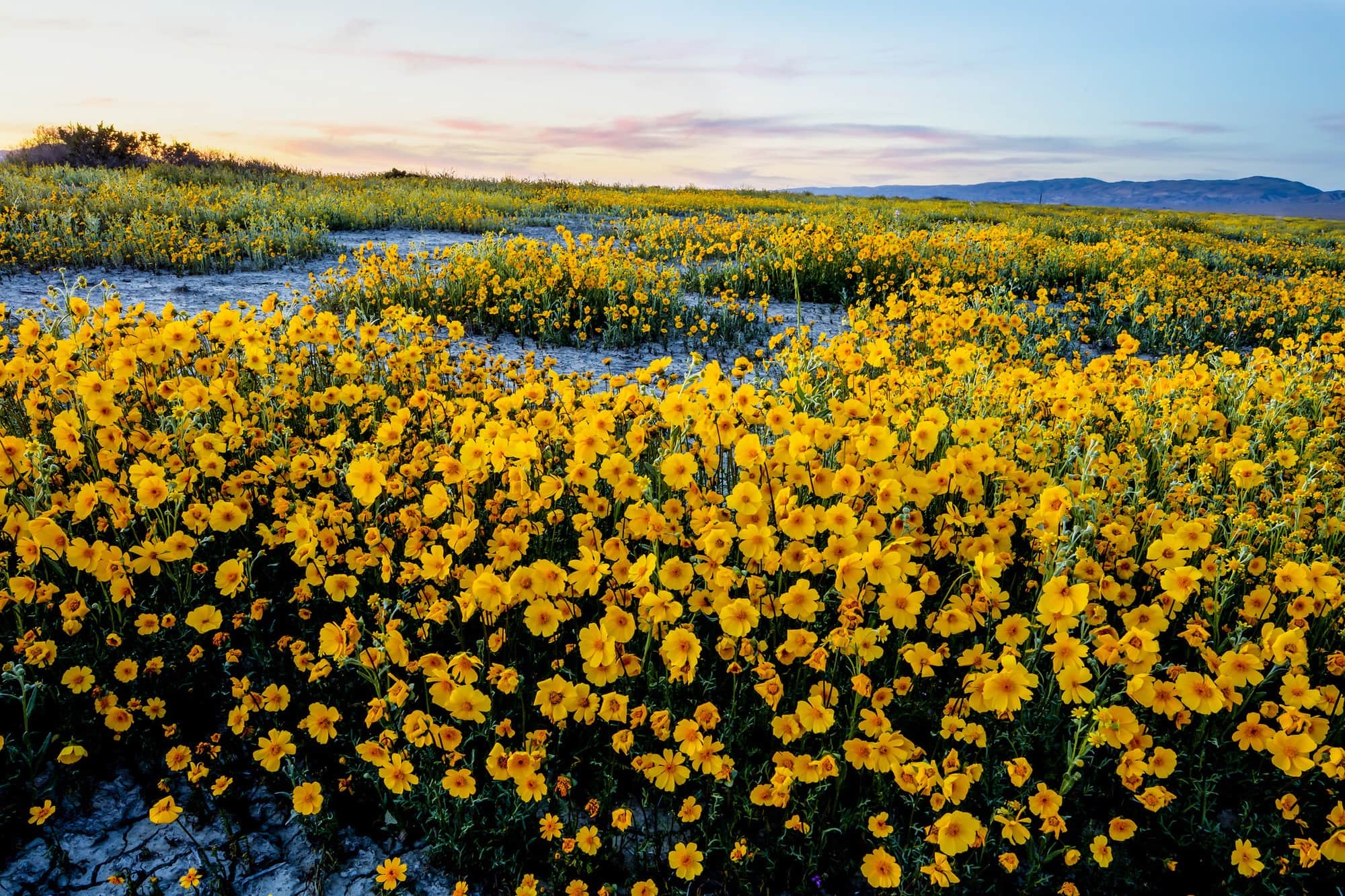 [separator style_type="single" /]
What activities are allowed in National Monuments?
National Monument status doesn't change who owns or manages the land. Instead, it limits what people can do on that land. However, with most designations, there are efforts to respect any "existing rights." This means that whatever development is already present is allowed to continue for the terms of the current lease. This includes oil and gas leases, roads, public utilities, mining claims, and livestock grazing. A designation does, however, mean that when a lease on a National Monument expires it might be more difficult to renew.
National Monuments support all types of recreational activities including hiking, biking, camping, backpacking, hunting, fishing, horseback riding, and the use of motorized vehicles in designated places.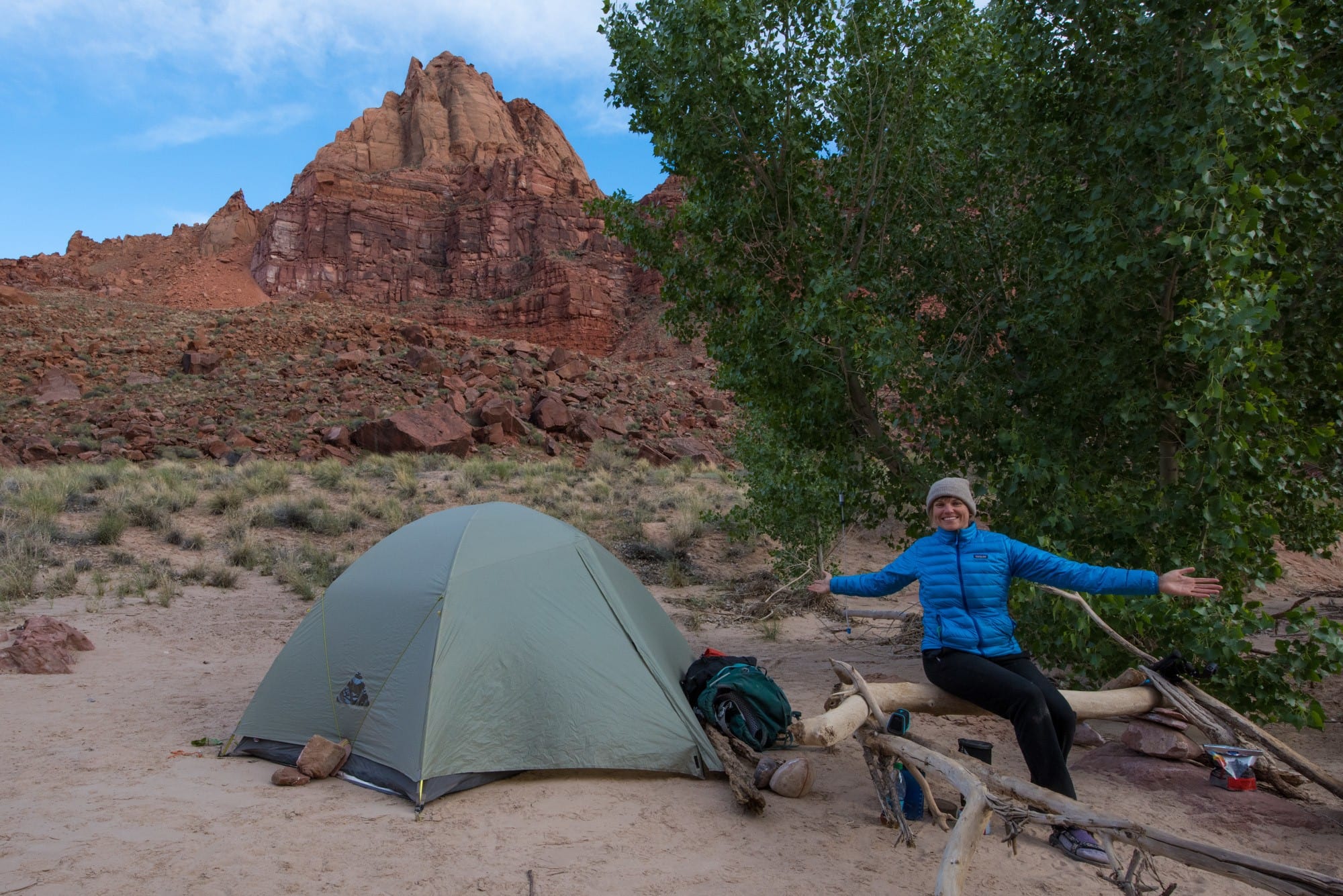 Studies have shown that these recreational activities attract tourists to the towns surrounding National Monuments and boost the rural economy by allowing new businesses to exist or expand. For example, outfitters often crop up around National Monuments to support the variety of recreational activities. Tourists visiting National Monuments also require amenities like restaurants, hotels, coffee shops, and stores. The communities on the outskirts of National Monuments come to be known as "gateway communities" and benefit from this increase in tourism. For example, in the town of Escalante, from 2001-2015, the number of jobs grew by 24%.
It is not uncommon for National Monuments to eventually become National Parks as well. For example, the Grand Canyon was first designated a National Monument by Teddy Roosevelt in 1908. At the time, a mining company in the region sued the federal government over the designation arguing it didn't make sense to save an entire canyon. If Roosevelt hadn't set aside the entire canyon, there's no telling what it would be like today. National Parks are an important American legacy, source of country pride, and well-traveled tourist destinations. National Monuments have played a vital role in the ability to save such places.
[separator style_type="single" /]
What is the National Monument Review?
Currently, there are over 100 protected areas designated as National Monuments and 27 of them are under review by the Trump Administration. Twenty-two of these are land-based monuments, and 5 are ocean-based monuments. These 27 monuments were designated by the three previous presidents: Barack Obama, George W. Bush, and Bill Clinton.
Through an Executive Order, President Trump has asked the Department of the Interior to review "certain National Monuments designated or expanded since 1996" in part to ensure that they "appropriately balance the protection of landmarks, structures, and objects against the appropriate use of Federal lands and the effects on surrounding lands and communities."
While we don't know what will happen as a result of the review, there are signs that the outcome of the review may be somewhat pre-determined. If the Trump administration decides to reduce in size or eliminate a National Monument, which is unprecedented, it is likely that lawsuits will be brought forth. Either way, initiating this review process opens up the possibility of this land being sold off to oil, gas, and mining interests. And once our public lands are no longer public, we will never get them back.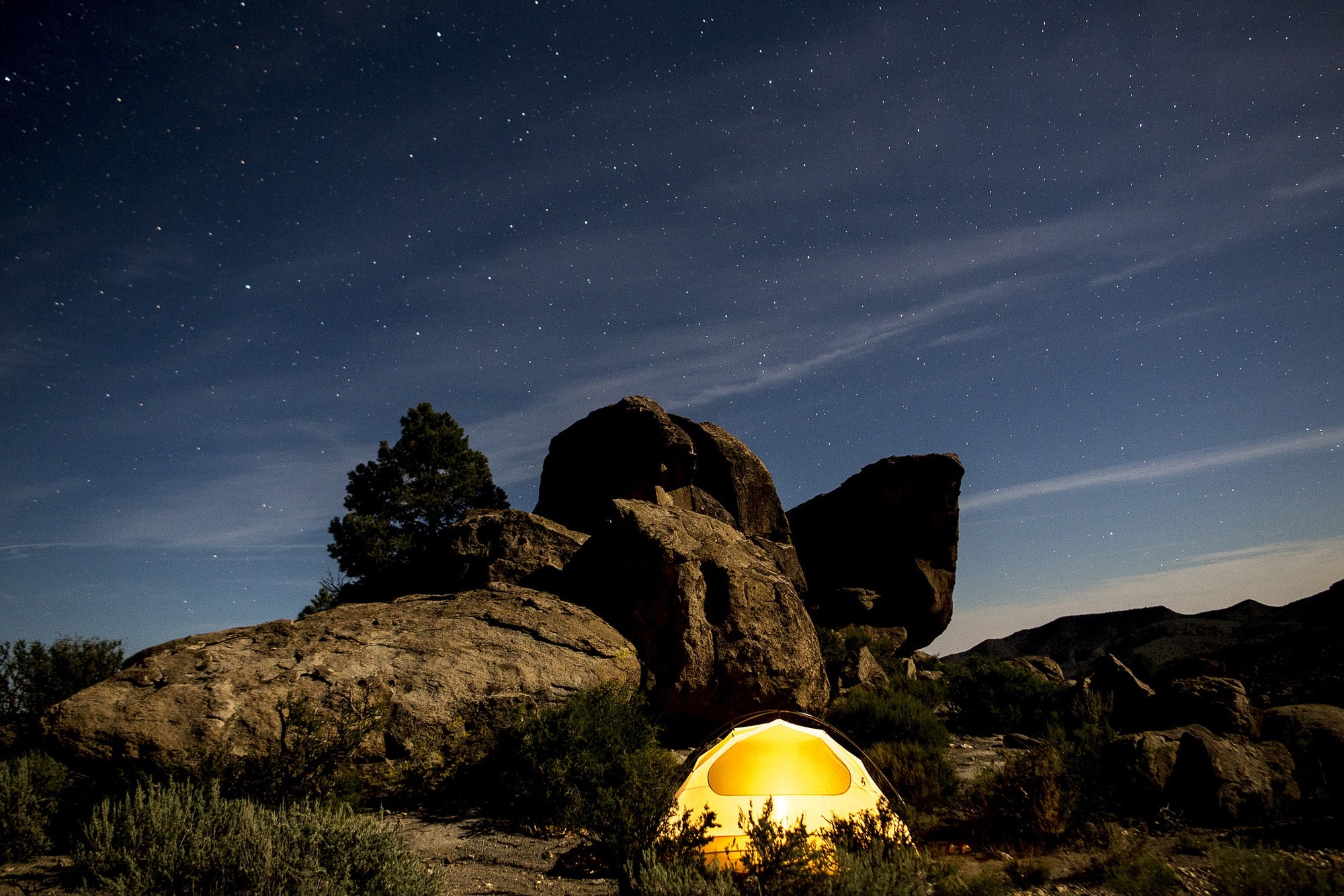 [separator style_type="single" /]
What can you do to support our National Monuments?
Currently there is a comment period open through July 10 where you can voice your opinion about the National Monument review.
Submitting comments only takes a few minutes, and all you have to do is click the button below. This will take you to the Monuments For All website, a group that is collecting comments for the public record. Remember, these comments are much more effective if they are personalized, so make an effort to alter the language and tell Secretary Zinke why you support the monument designations under review.
[button link="http://monumentsforall.org/"]
Voice your support for our monuments now!
[/button]
[separator style_type="single" /]
HAVE YOU VISITED A NATIONAL MONUMENT? TELL US ABOUT IT IN THE COMMENTS BELOW!
[content_box title="Read Next"]3 Awesome Hikes in Escalante National Monument
Paria Canyon Backpacking Photos
The Impact of Climate Change on Outdoor Recreation
The Top Environmental Groups you should know[/content_box]