Photo: Stuck in Customs
The Ultimate New Zealand Adventure Bucketlist
On Monday, I'm leaving for a crazy new adventure – 6 weeks of solo road tripping around one of the most beautiful countries in the world – NEW ZEALAND!
This is a trip I've been dreaming about for ages, and I finally racked up enough miles (thanks to some credit card hacking) that I was able to book a free round-trip flight.
Unlike my past travels, where I liked to have my whole trip mapped out, I'm doing things differently this time. I'm headed there with no solid plan or itinerary, and I am going to drive my little camper van wherever the wind blows. I want to leave myself open to new opportunities as I make friends on the road and get out of my comfort zone. At 32, this will be my first big solo trip with no agenda, and I can't wait to see what happens. That said, I do have a few New Zealand bucketlist items that I'm hoping to cross off. Here's a few of them.
***Update: I loved New Zealand so much, I ended up maxing out my visa and staying three whole months, with the chance to cross many of these adventures off of my New Zealand bucketlist. I've updated the post below with links to relevant blog posts, and you can also follow my journey by checking out my New Zealand road trip journal.
••• Hike the Tongariro Alpine Crossing •••
One of the most popular day hikes in New Zealand, this 12 mile trek through Tongariro National Park takes you past giant craters, steam vents, and these incredible turquoise lakes.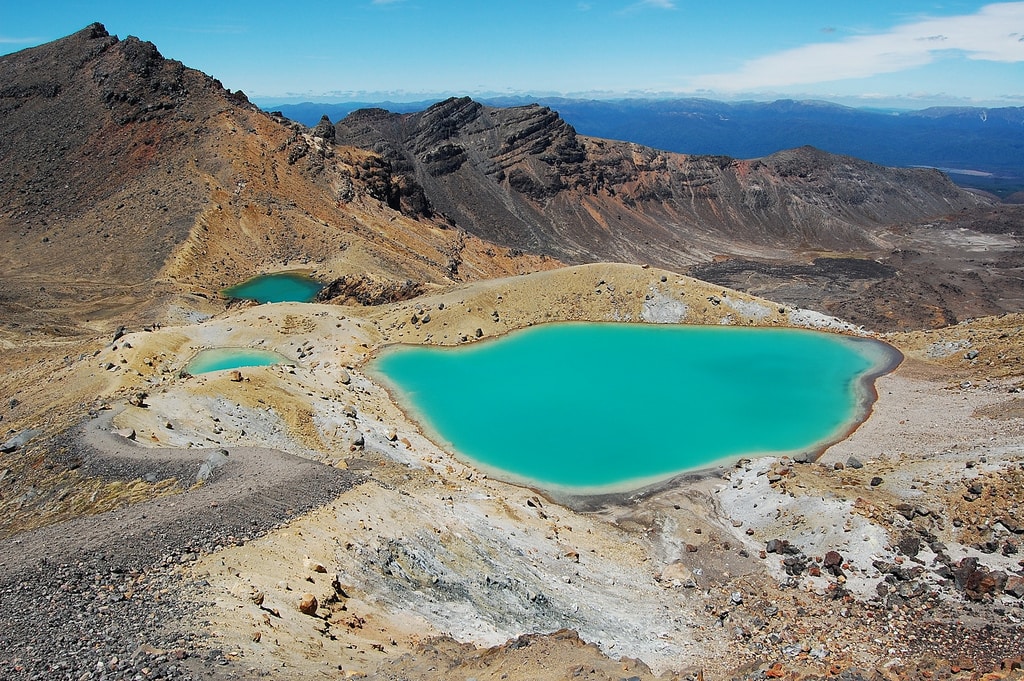 Photo: Daniel Pietzsch
••• Kayak the Abel Tasman Coast •••
While I'm more of a mountain girl, I am also a sucker for a good beach, especially when there's some other activity involved besides sitting around.  So I'm really looking forward to spending three days kayaking the Abel Tasman Coast and camping on its golden sand beaches.
••• Cycle the Tasman Great Taste Trail •••
Bike. Beer. Bike. Eat. Bike. Wine. Repeat. The Tasman Great Taste Trail in Nelson is a network of bike trails that takes you by some of the region's best breweries and wineries, with plenty of cute cafes in between.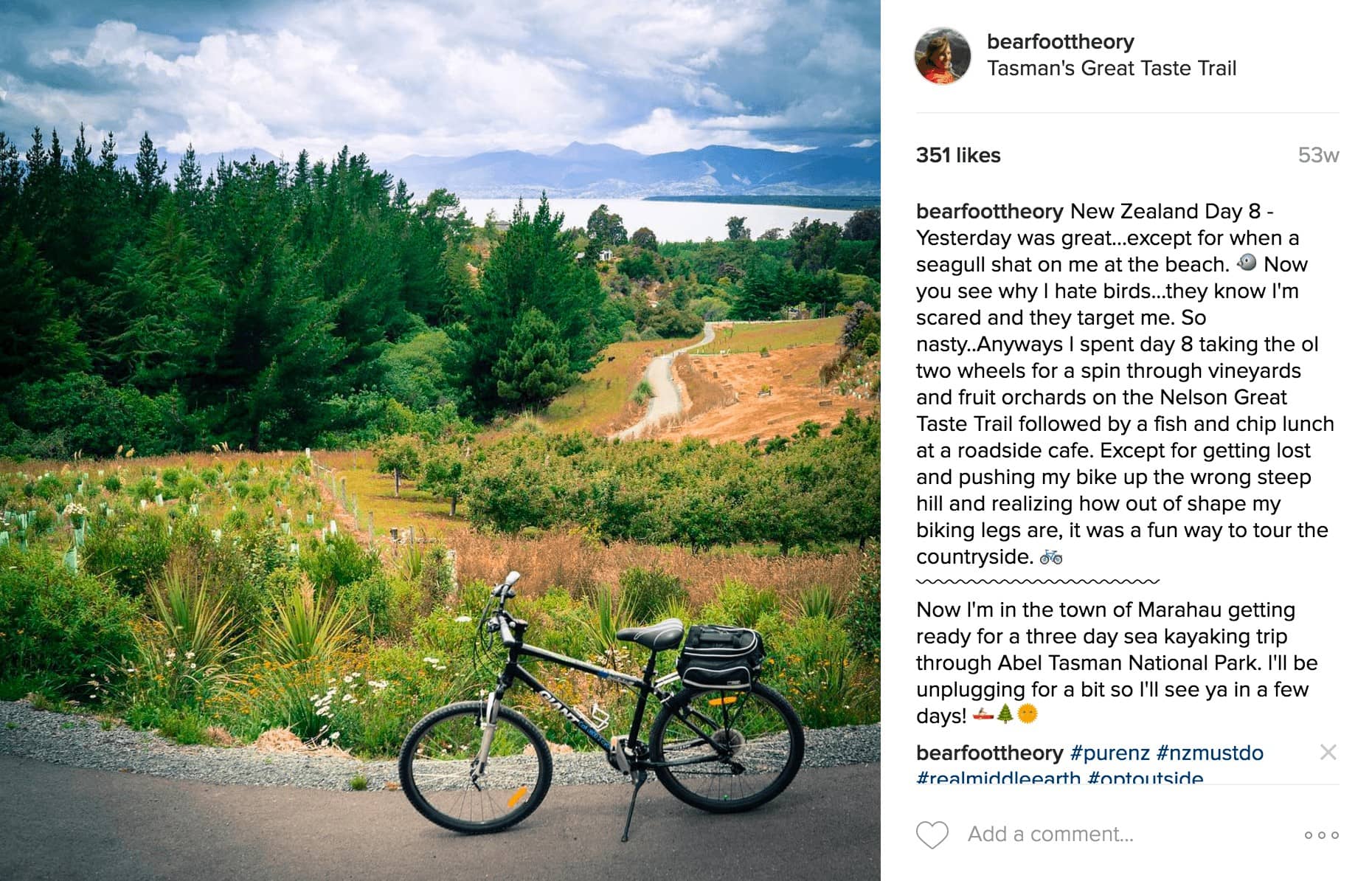 ••• Backpack through Mt. Aspiring National Park •••
Mt. Aspiring National Park on New Zealand's South Island is full of glacial fed rivers, lush vegetation, and snow-capped peaks, and it looks like I might be linking up with Aspiring Mountain Guides to do an 8-day backpacking trip through some of the area's best (and most challenging) landscapes. And as much as I like my tent, New Zealand also has one of the best hut systems in the world, so I'm excited to try a little wilderness glamping.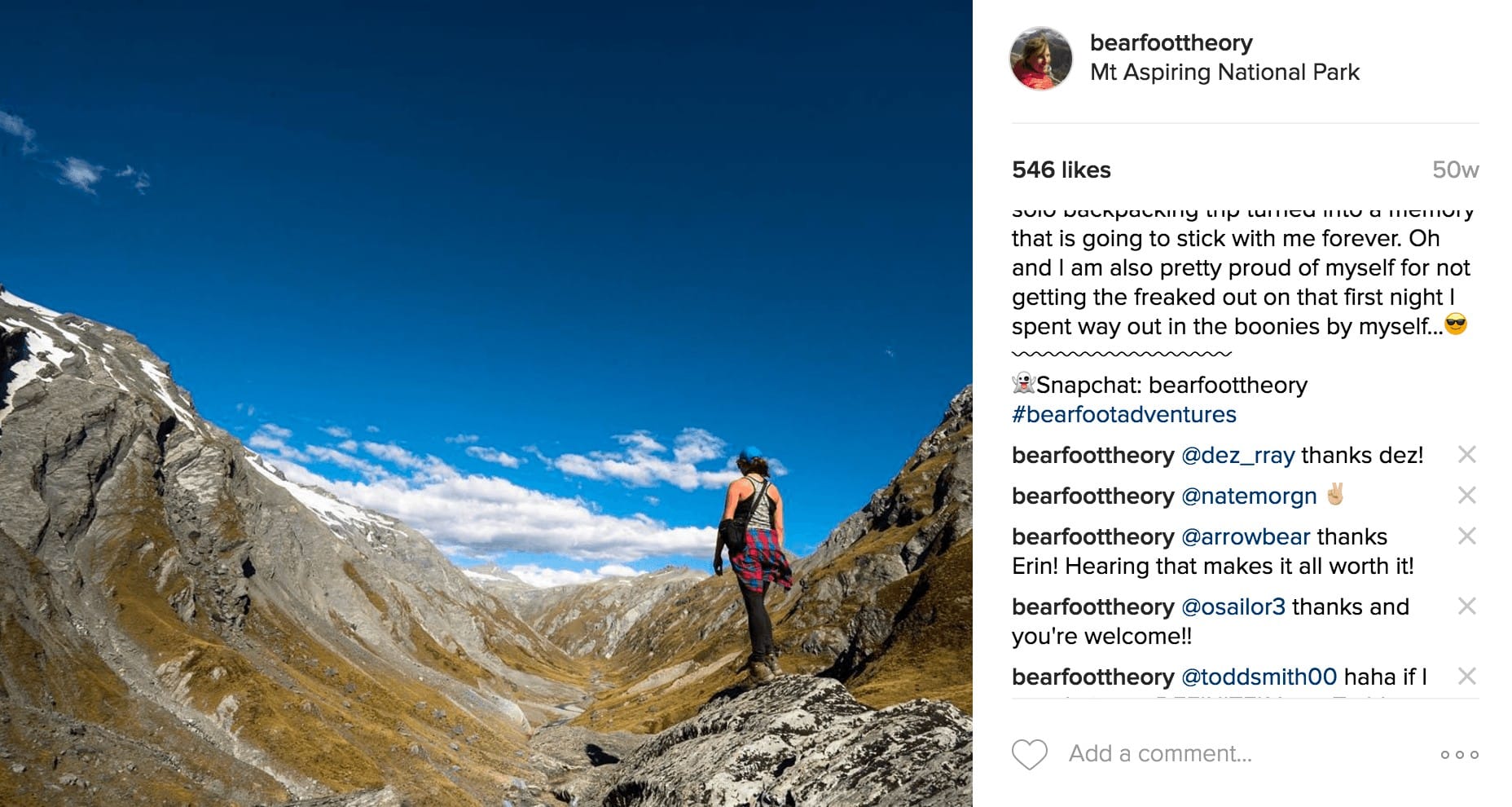 ••• Glow worm Glow •••
Back when the show Planet Earth first came out, I remember the cave episode had some of the craziest stuff I'd ever seen….including New Zealand's cave worms that glow in the dark. On the North Island you can float in inner-tubes or crawl your way through the caves, getting up close with these creatures (which are actually some form of fungus…kinda gross really).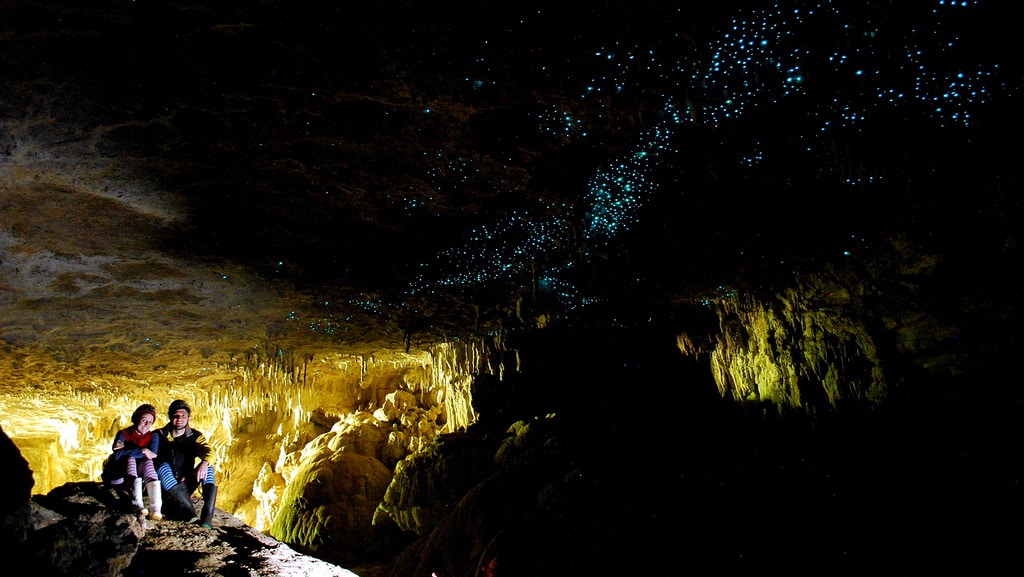 Photo: donnierayjones
••• See glaciers from the sky •••
I've never flown in a helicopter before. I think it's about time. Several companies do heli-hikes on the Franz-Joseph and Fox Glaciers where you take a helicopter ride to the top and then you land and hike around on the glacier before flying back down.
••• Dance to some local music •••
I'm obsessed with a couple New Zealand bands including Fat Freddy's Drop and the Black Seeds. I'm going to try to catch a show while I'm down there. I might also hit up the Rhythm and Alps Festival in Wanaka for New Years.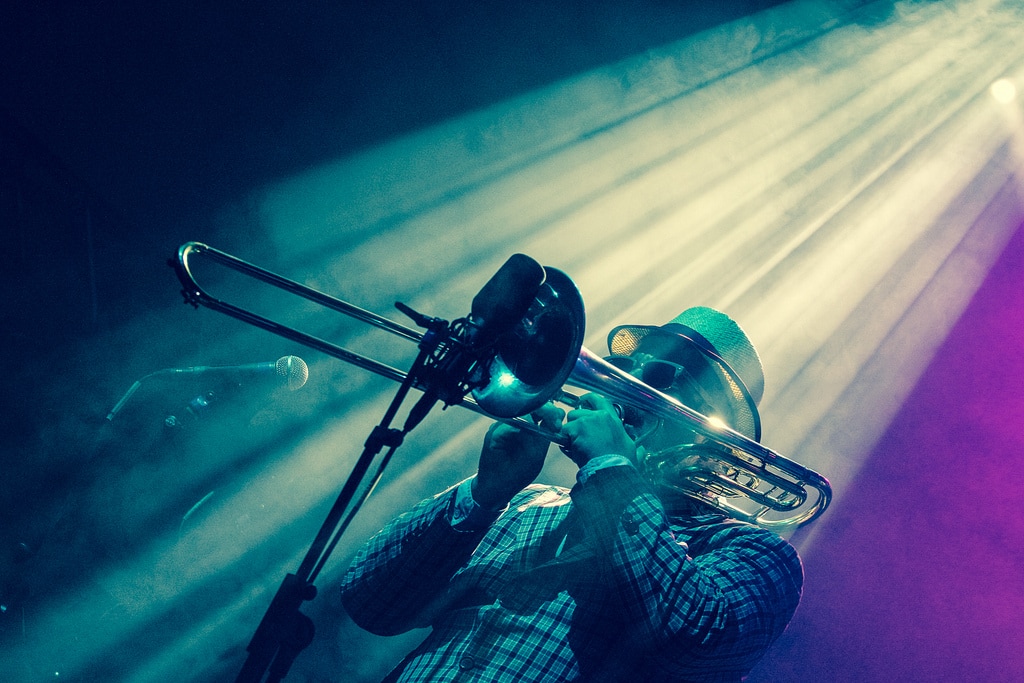 Photo: teliko82
••• Bungee Jump? •••
New Zealand's highest bungee jump is 440 feet. It that's not enough, you have to launch yourself from a platform that is suspended in the middle of a deep river gorge. I have no idea if I will have the guts for this…but if I'm ever going to bungee jump, this is my chance.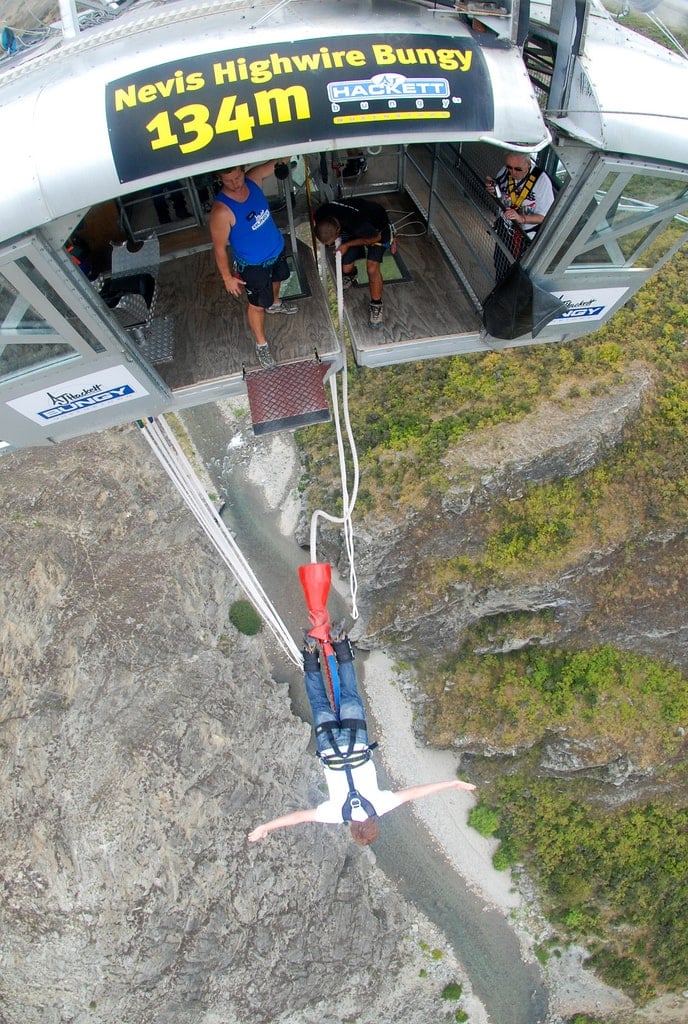 Photo: Steve AM
••• Witness THIS •••
My chances of seeing the Southern Lights are slim, and I'm pretty sure it's the wrong time of year. But a girl can dream.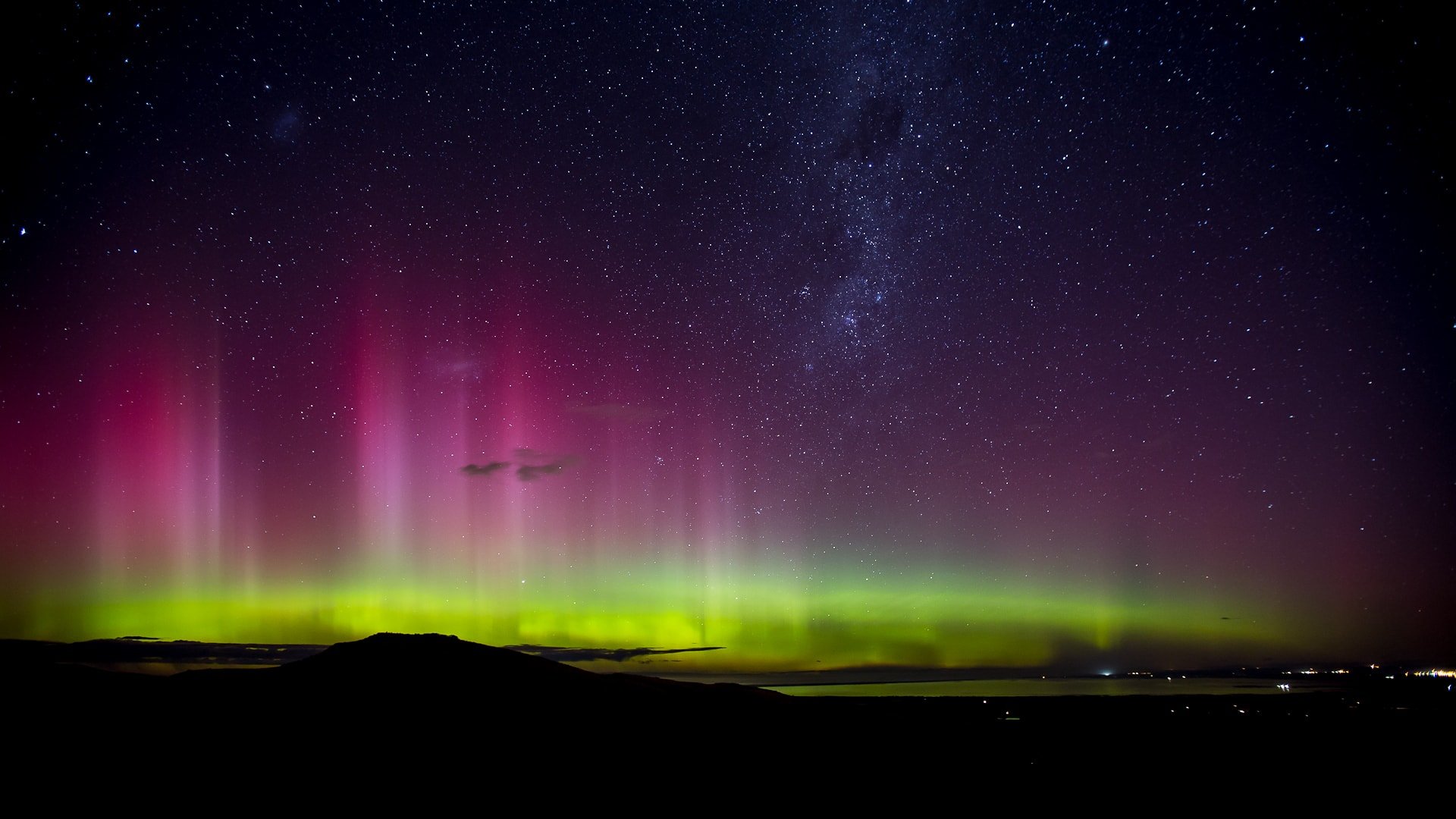 Photo: rediguana
••• Paddle wherever and whenever I want •••
How so, you ask? I recently picked up a genius invention – the foldable Bay+ Oru Kayak. This kayak packs down so small I can bring it with me on the plane to the other side of the world. It takes 10 minutes to set up, and with my camper van and the countless lakes spread all over the country, I expect to get many hours on the oars. This photo below is of the Tasman Glacier Lake, which I fully plan on stopping at, and if I'm brave enough, I might even take a dip…eeeeek!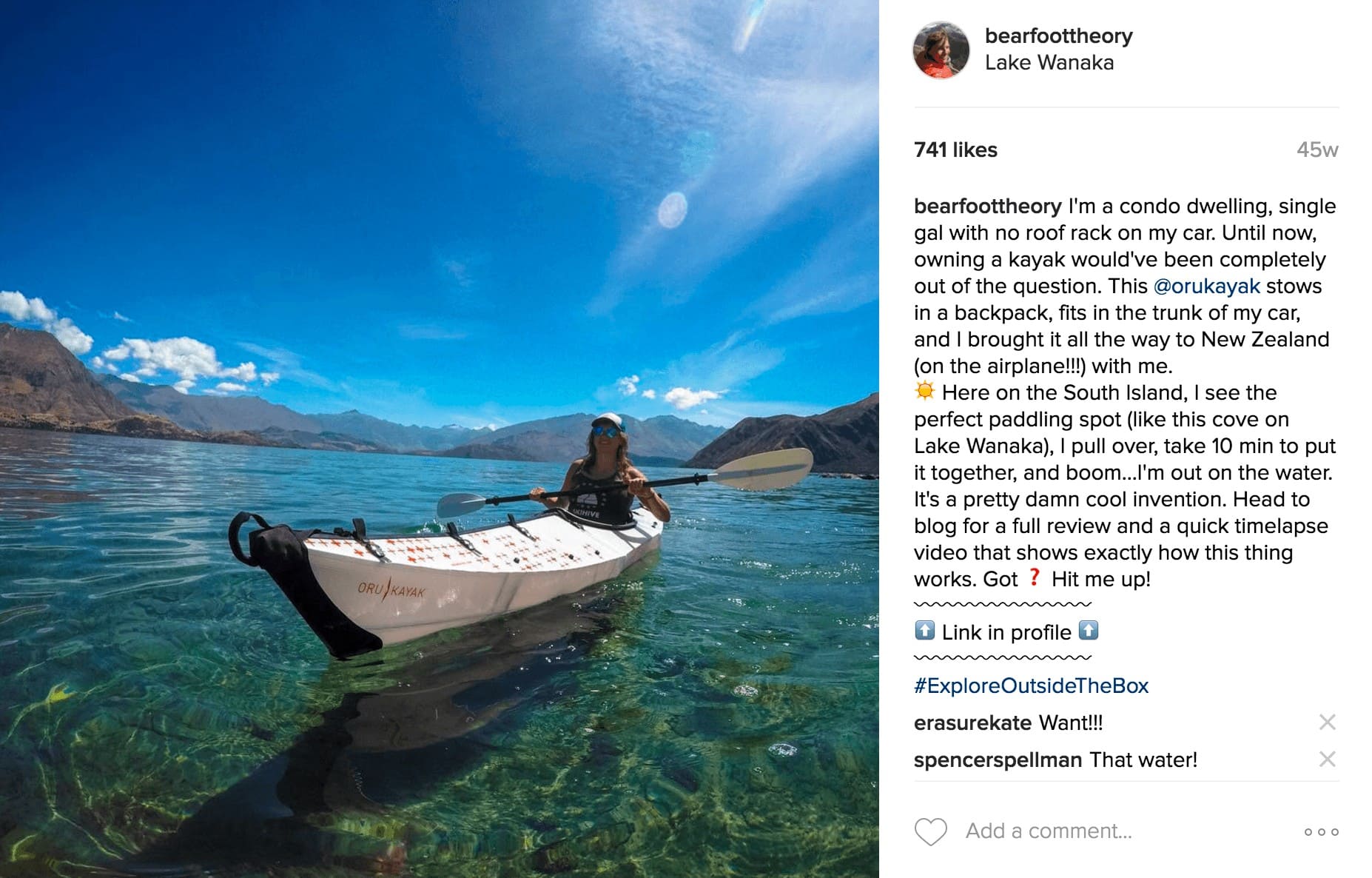 ••• Cruise through the Fjordlands and Milford Sound •••
At the south end of the South Island is the Milford Sound and the Fjordlands where you can see waterfalls out of every corner of your eye. I'd love to cruise below these cliffs and get all misty.
[youtube id="qdaWe8DACBk" width="600″ height="350″ autoplay="no" api_params="" class=""]
••• Slurp down some oysters •••
I got addicted a few years back at High Sierra Music Festival (weird, I know) when I threw down a half-dozen and instantly felt energized. Plus they just taste so good. New Zealand is home to some of the best oysters in the world, and I plan to slurp down as many of those raw puppies as my budget will allow. If anyone knows any OysterMen, let me know 🙂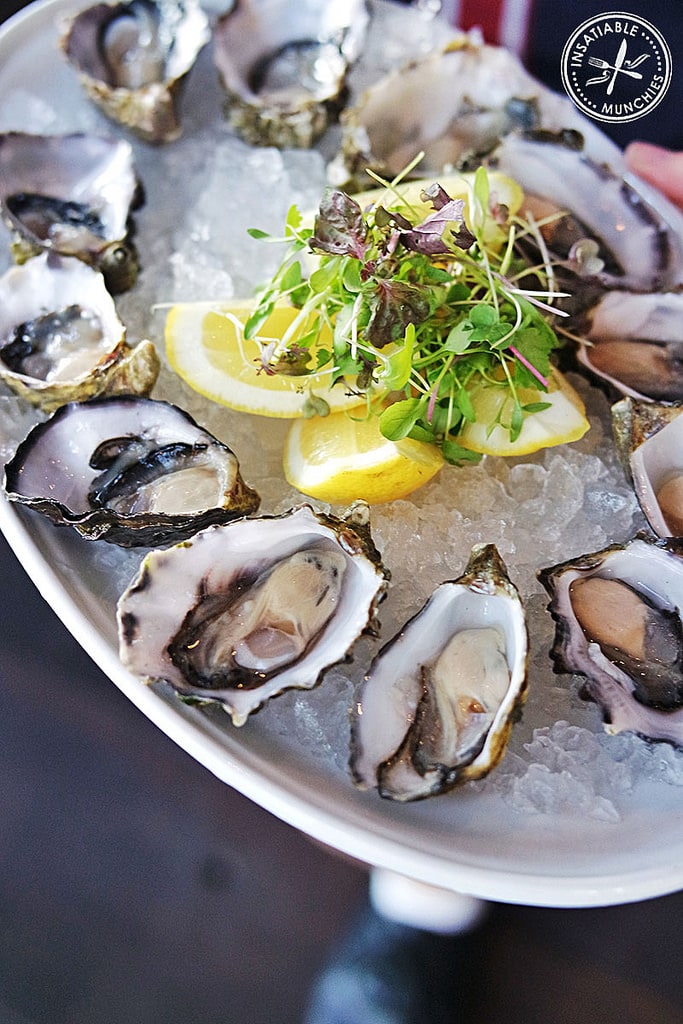 ••• Catch a bunch of sunrises •••
This New Zealand trip will be my first extended taste of van life. I'm so excited to park my van somewhere awesome and roll out of bed at the crack of dawn with my camera to watch the sunrise. How many do you think I can catch?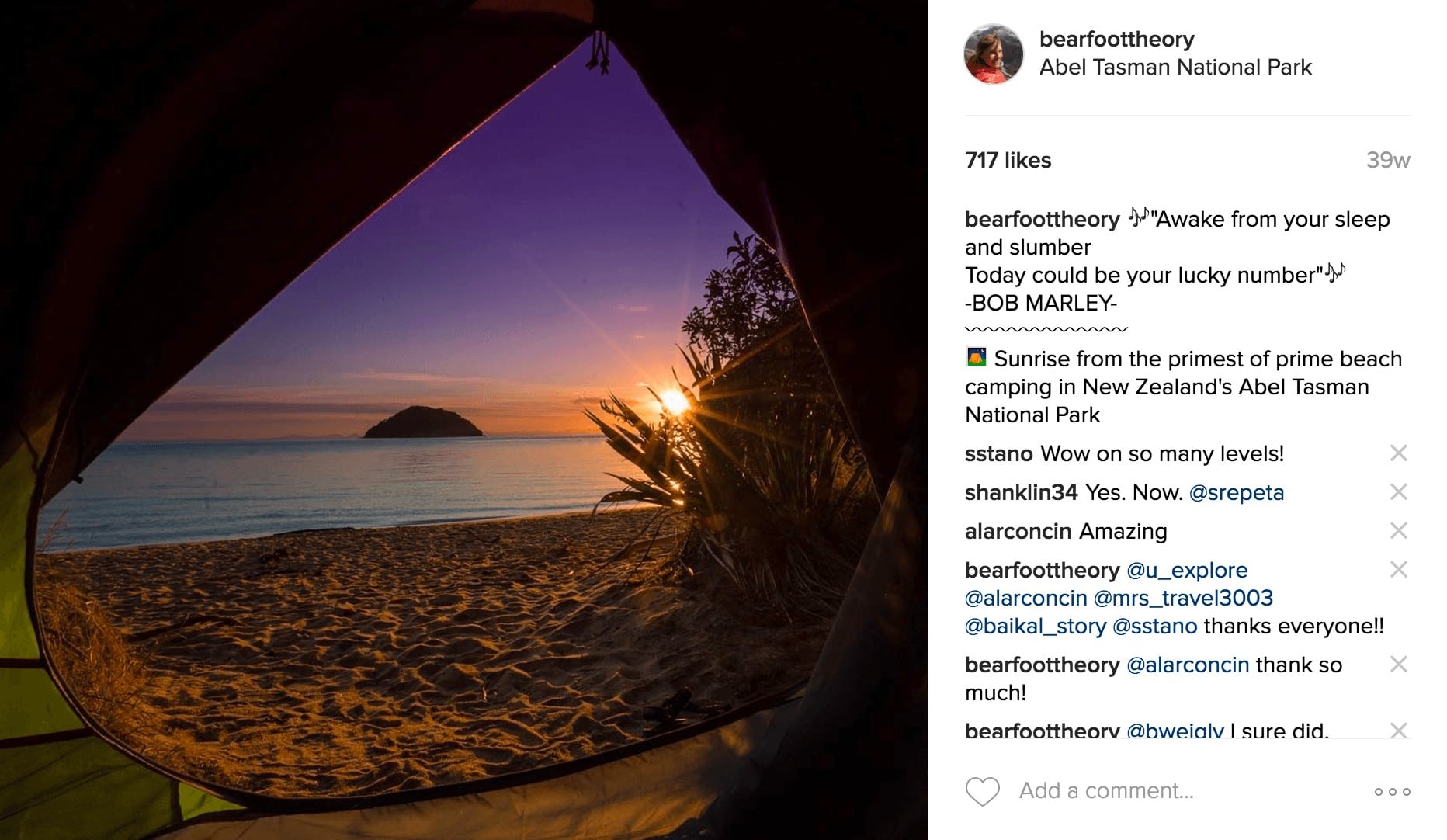 I know I'm just scratching this surface with my New Zealand bucketlist, and I can't wait to see what else I spontaneously stumble upon in New Zealand!
HAVE YOU BEEN TO NEW ZEALAND? WHAT'S MISSING ON MY NEW ZEALAND BUCKETLIST?  LEAVE A COMMENT BELOW, TWEET ME, OR WRITE ME A POST ON FACEBOOK. 
For more New Zealand travel inspiration, follow my New Zealand travel board on Pinterest.